When I backpacked around Southeast Asia back in 2013, I had low expectations for Malaysia – it was not the most popular or talked about stop on the Banana Pancake Trail. However, Malaysia ended up having so much to offer, it baffles me why it's not as hyped a backpacking destination as its neighbors.
Malaysia is a unique country where you get to see different ethnicities coming together, living in harmony for the most part. The food is amazing and I honestly don't think I've even tried half of what it has to offer during my six-week stay in Malaysia. I visited temples of different religions, had the best diving experience of my life, and trekked to the highest hike-able peak in Southeast Asia. If someone tells you to give Malaysia a pass, don't believe them.
Here's my guide to 17 of the best places to visit in Malaysia, starting from the Peninsula, from north to south (which could be easily reversed if you are coming from the other direction), followed by crossing over to Borneo. Some of the suggestions on this itinerary are well known and some are off the typical backpacking radar:
Kedah
The state that borders Thailand is often shadowed by its popular neighbor. However, Kedah has its own charm. More and more locals now operate traditional Malay house style guesthouses that are surrounded by vast paddy fields, so if you want a rustic, authentic Malaysian experience, Kedah is worth stopping in for a night or two before heading over to Langkawi. Maximize your short time here by asking the friendly locals where the best food spots are, and check out one of the grandest and oldest mosques in Malaysia, the Zahir Mosque.
Stay: Tamteh Homestay
Langkawi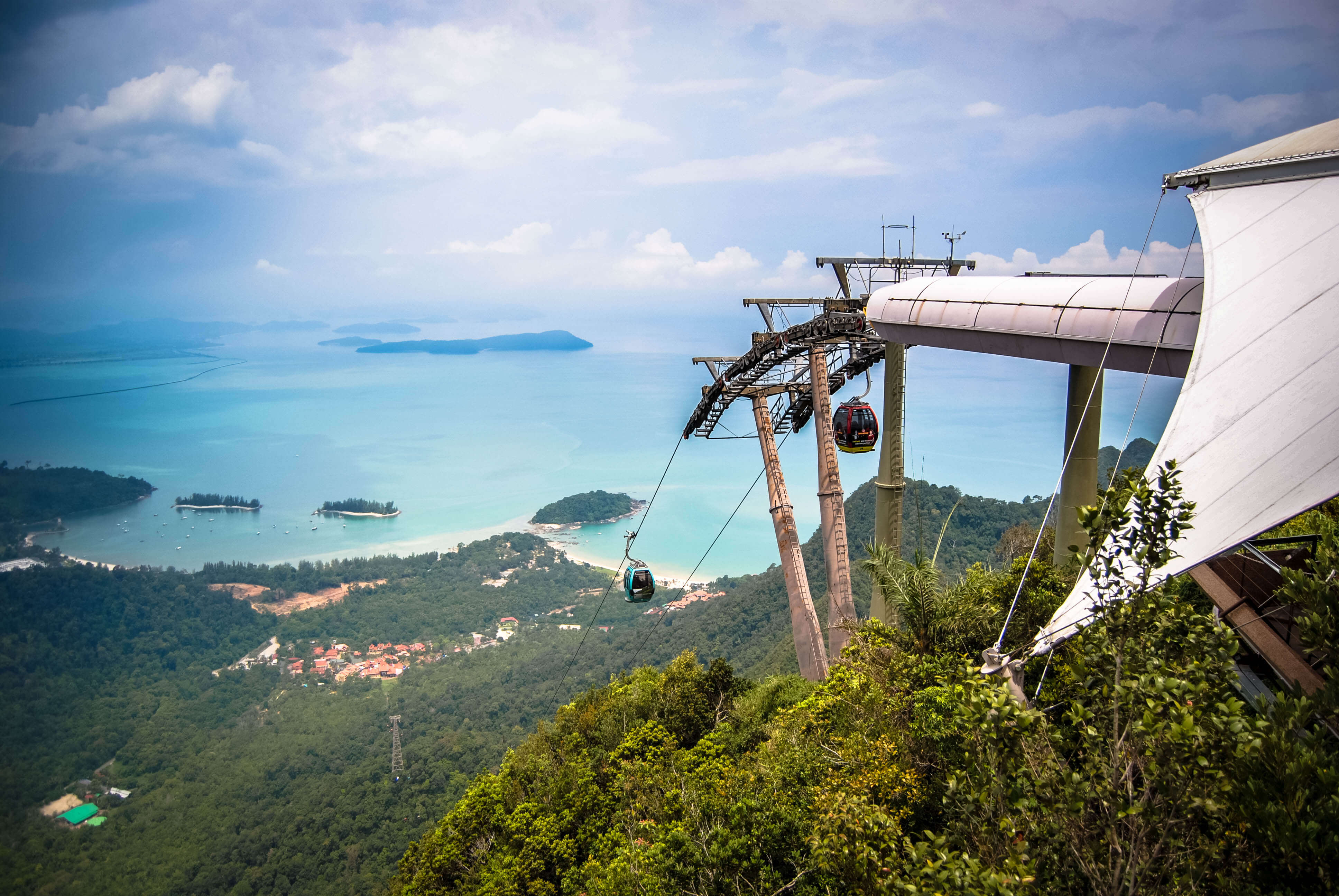 From Kedah, take a 2-hour ferry ride to Langkawi, an island popular with the locals for its duty-free shopping. The main island is one of the more commercialized islands in Malaysia, but a cheap island hopping trip (which costs less than $15) will take you to the surrounding islands with crystal clear water and beautiful beaches. My tip is to stay on Cenang beach, as it is where all the good food is, but spend your time on the surrounding islands during the day. You can also take a day hike to the Temurun waterfall and hang out with the friendly locals. The cable car is also a fun way to see Langkawi from high above. Read more about Langkawi here.
Stay: Langkawi Dormitory or Pondok Keladi
George Town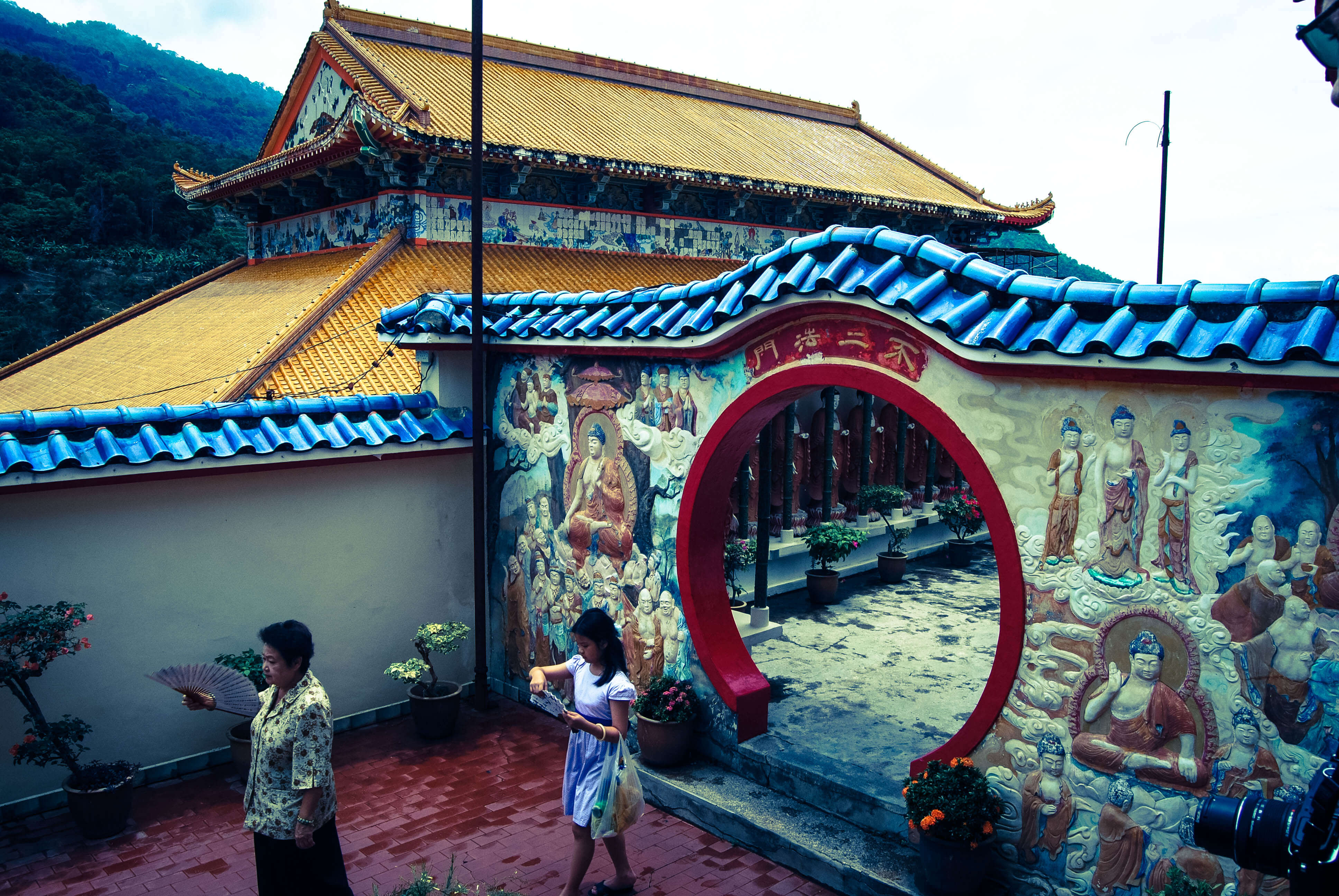 George Town is a foodie paradise. The amount and variety of good food is almost overwhelming, so here are a few must-tries:
Char Kuey Teow – these golden stir fry noodles are paired with juicy prawns, bean sprouts, eggs, and greens. The best one is from this roadside stall located at the corner of Siam Road and Anson Road. Expect long queues, mainly from the locals – which is always a good sign!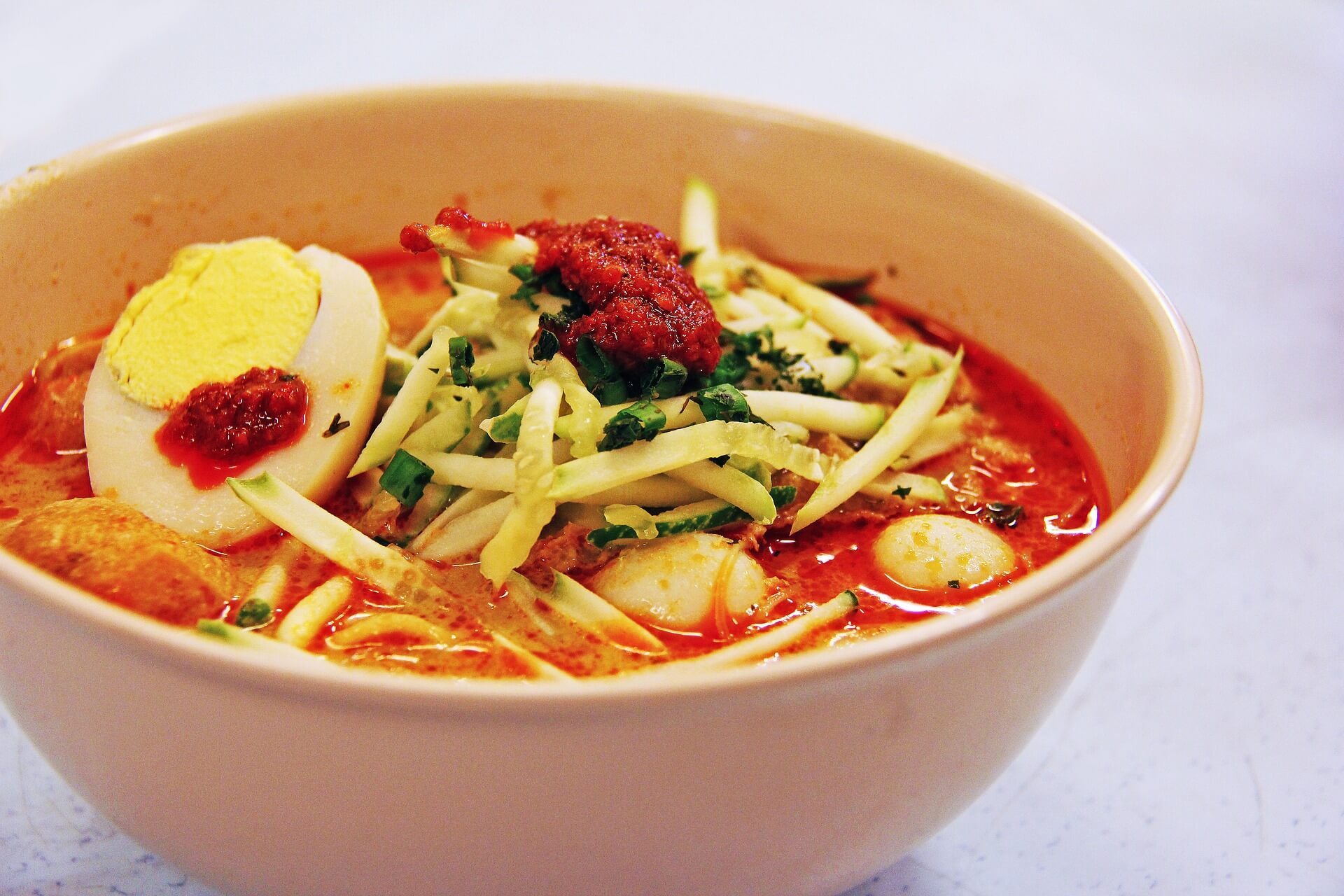 Laksa – Another noodle dish but with broth that is sour, spicy, and slightly sweet at the same time. Many would go to the popular stall located next to Kek Lok Si, but a local favorite is Laksa Bisu, located at Annex Market.
Rojak – Basically a salad, but with crackers, fruits, nuts, and catch this: a thick sauce made of shrimp paste, chili, and lots of sugar.
Cendol – a local favorite dessert, cendol is a humble bowl of shaved ice, kidney beans, condensed milk, and flavored flour noodles. It may sound strange but it's perfect on a scorching hot day, though the best one located at the back alley of Lebuh Keng Kwee would require you to stand under the scorching hot sun while savoring it.
When you are stuffed to the point that eating is no longer possible, which I experienced often in Malaysia, take a walk along the streets of George Town and hunt for the Insta-worthy street art curated by Lithuanian artist, Ernest Zacharevic, or check out the beautiful Kek Lok Si, as well as the Peranakan mansions.
Stay: I really liked my stay at Reggae Penang. Unfortunately, it's now permanently closed. The Frame Guesthouse is strategically located and offers both dorms and private rooms. For a more luxurious stay, check out Eastern & Oriental Hotel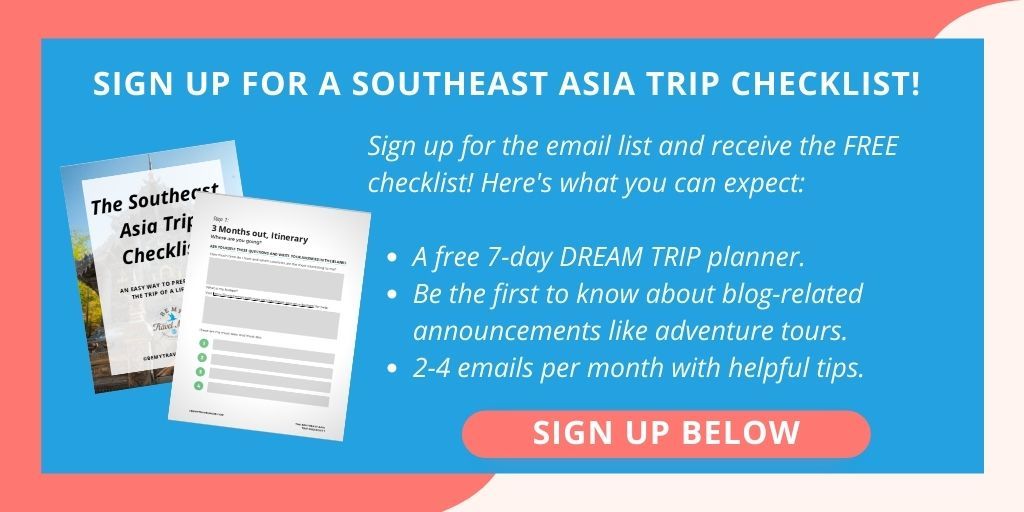 Royal Belum State Park, Perak
Many visitors to Malaysia have heard of Taman Negara, the most popular national park on the Peninsula. It's vast and filled with various flora and fauna, and a wonderful spot for the adventurous. However, for something that is off the beaten path, check out Royal Belum State Park located in Perak, right below George Town. It offers a remote wilderness of about 117,500 hectares, and while getting there could be a challenge, it is worth every effort. You could swim in the lake, trek through the 130 million year old forest, and admire one of the biggest flowers in the world, the Rafflesia (from a distance, because they smell like horse piss, no really). If you are coming from George Town, there are daily buses that depart for Gerik town, and from there, your lodge will pick you up, or you can take a taxi.
Stay: Belum Rainforest Resort
Cameron Highlands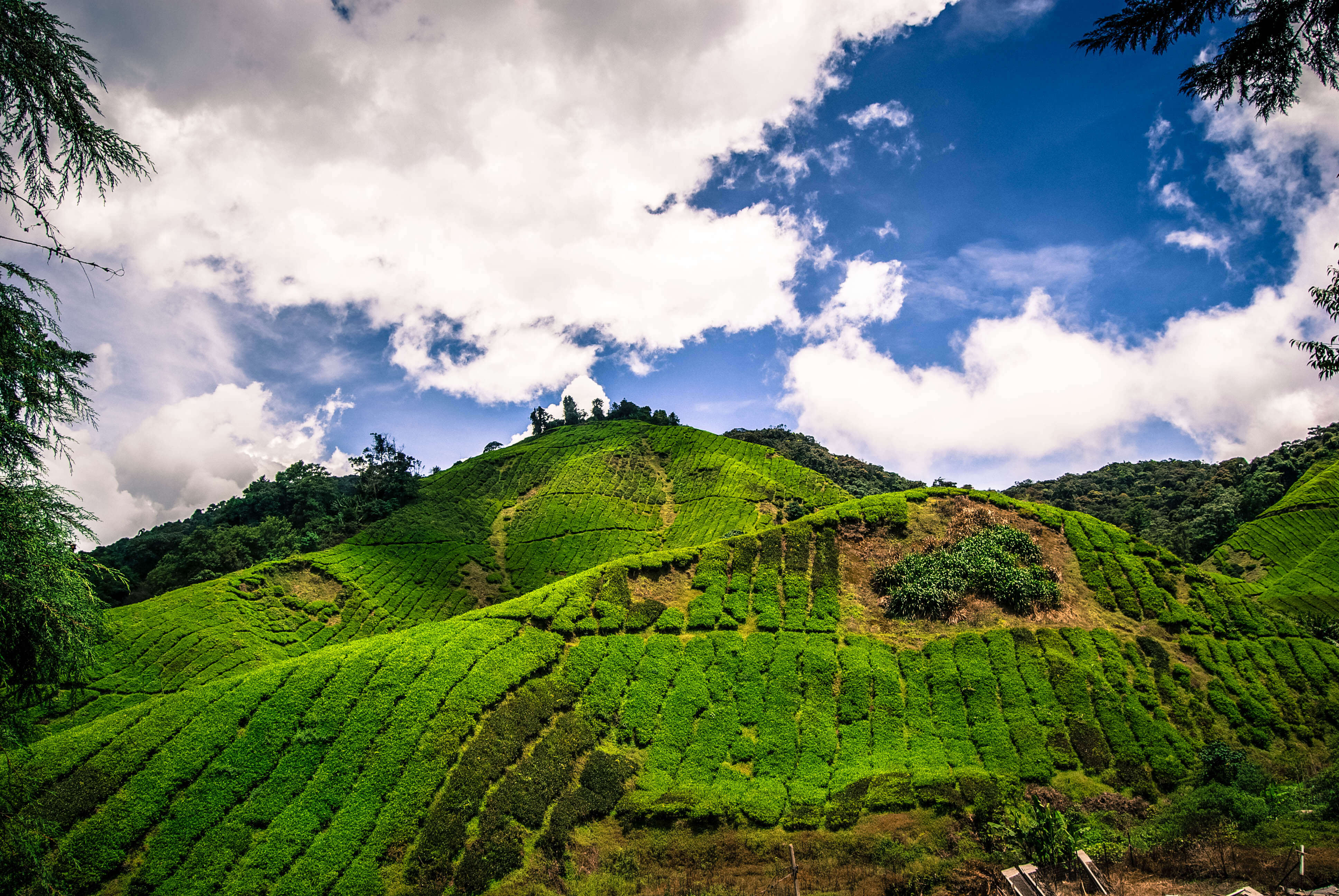 I remember feeling grateful for the cold temperatures in Cameron Highlands, a great escape from a typically hot and humid Southeast Asia. Cameron Highlands is very touristy, but there are always ways to escape the crowds. Trek through the jungle, look for a quiet strawberry farm, and opt for the less popular tea plantations, and you are good to go!
Stay: I really enjoyed my stay at De'Native! It's in the forest with great atmosphere.
Perhentian Islands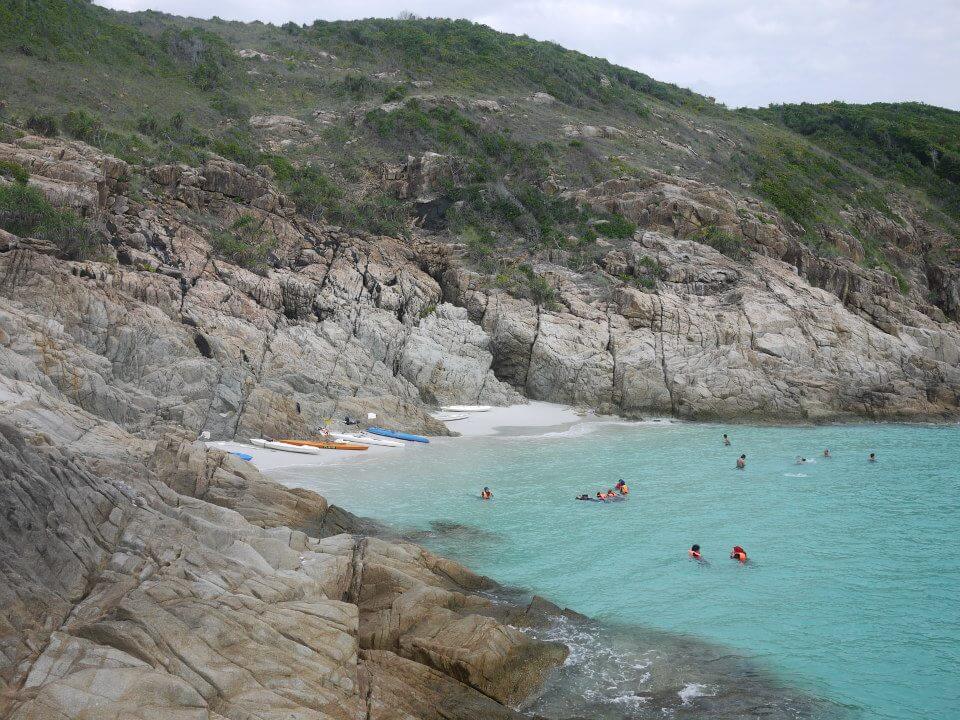 I loved the beaches on Perhentian, and I loved the diving experience even more. There are two islands, namely the small Perhentian, and the big Perhentian. The small one leans toward backpackers, whereas the big one leans toward resorts and hotels. Regardless of which island you end up on, the island hopping trip takes you to the same spots surrounding Perhentian. You can also take a boat ride to the even quieter Lang Tengah and Kapas island. The atmosphere on both islands are laid back and peaceful, which is what I like about them.
Stay: Camp at Rainforest Camping or a jungle safari tent (use this code to get discount!)
Kuala Lumpur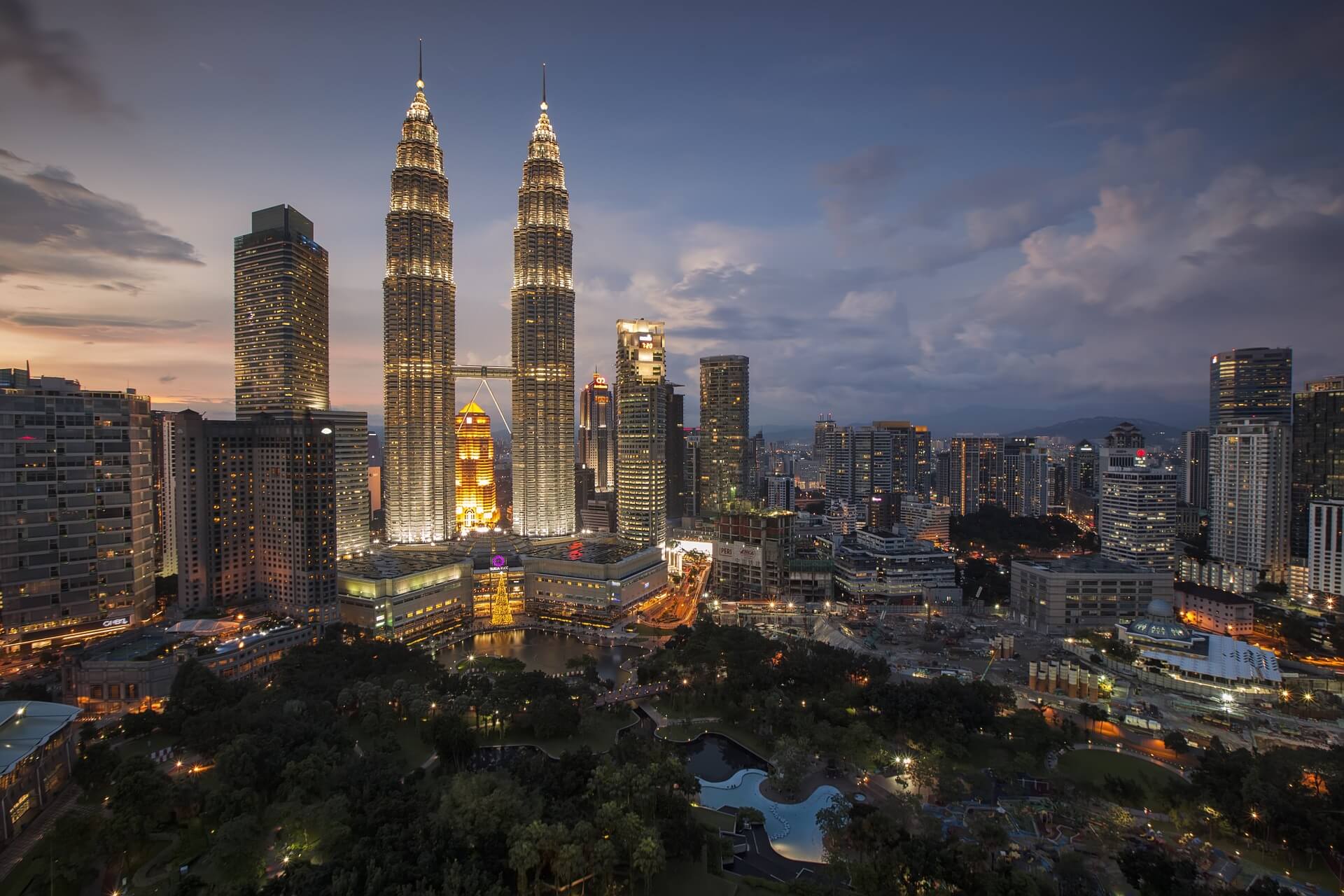 At first sight, KL looks just like any other city with its traffic, shopping malls, and skyscrapers. However, you only need to dig a little bit deeper to experience the real Kuala Lumpur. Here are some tips: instead of Jalan Alor and Chinatown, fill your tummy at Pudu's ICC hawker food centre and Connaught garden food market (both accessible by Grab); instead of the mandatory shot in front of the Petronas Towers, check out the many rooftop bars with unblocked views of the entire city; to get away from the hustle and bustle, there's an hour-long trek at Apek Hill, a local favorite. Finally, if you have the time, go watch a movie in any local cinema. After all, where else can you find three language subtitles on one screen?
Stay: I have fond memories of Reggae Mansion Kuala Lumpur though it is a party place. Tuxedo KL offers a rooftop view of the city AND an infinity pool.
Chemerung Falls, Terengganu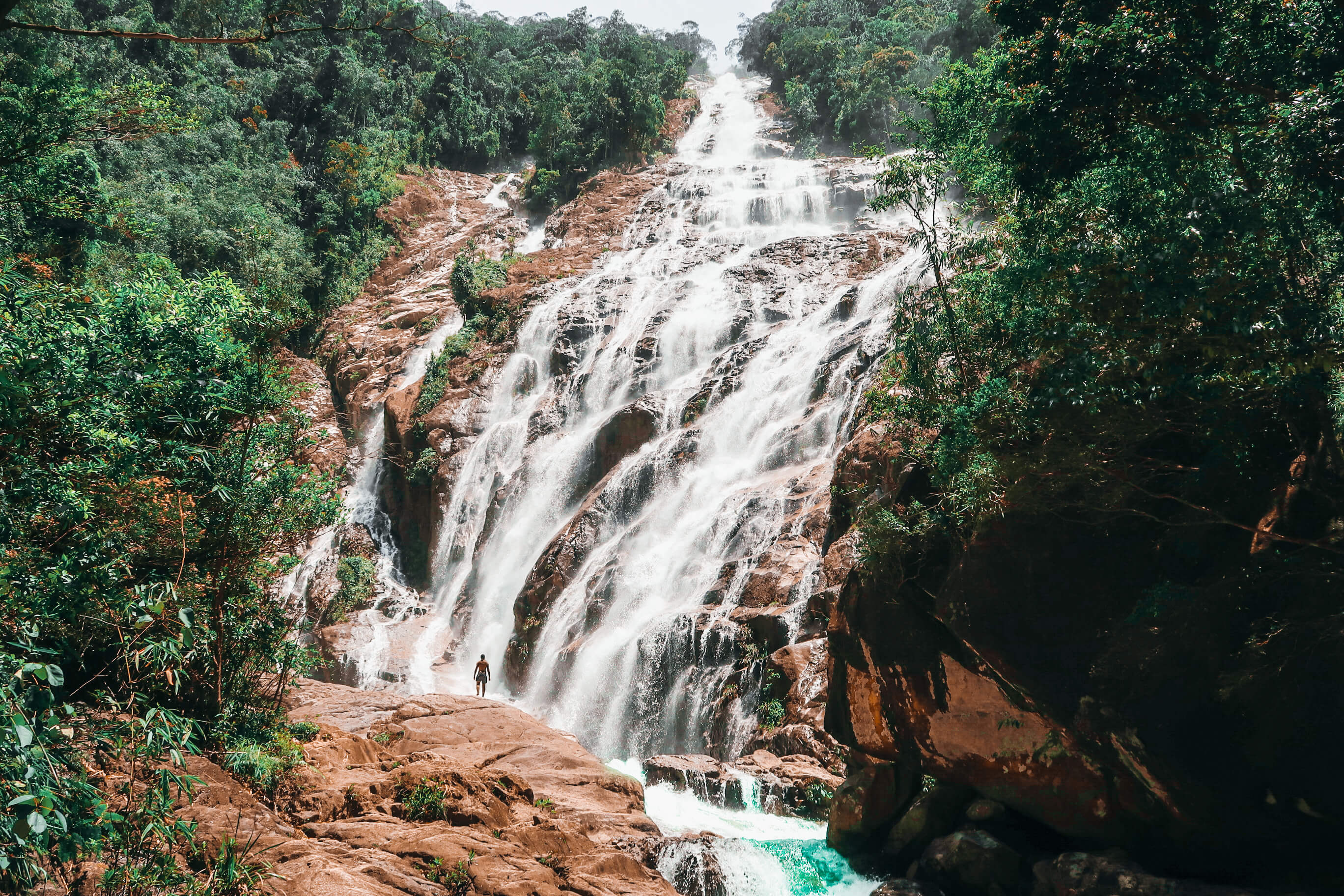 Just two hours away from Kuala Lumpur, Chemerung is a beautiful, hidden waterfall tucked away in Terengganu.Chemerung waterfall is well over 300 meters tall with foaming waters cascading from the skies above, slipping down the craggy mountainside and pooling in the basins of rock below. That sounds like a good place to be, right? Check out this guide for more on how to get there.
Stay: campsites are available if you are planning on trekking for 9 hours to the top.
The Dusun, Seremban
Here's another cool spot that's lesser known to tourists. The Dusun is a tropical rainforest resort located in Seremban, just about an hour away from the international airport. There are a total of 7 houses each with a different theme, surrounded by 4000 acres of virgin forest. Prices start at about $100 per night, which can be shared by 2 people. It's great for couples or a group of friends. If you are traveling solo, ask around and see if someone would like to come along!
Stay: The Dusun
Malacca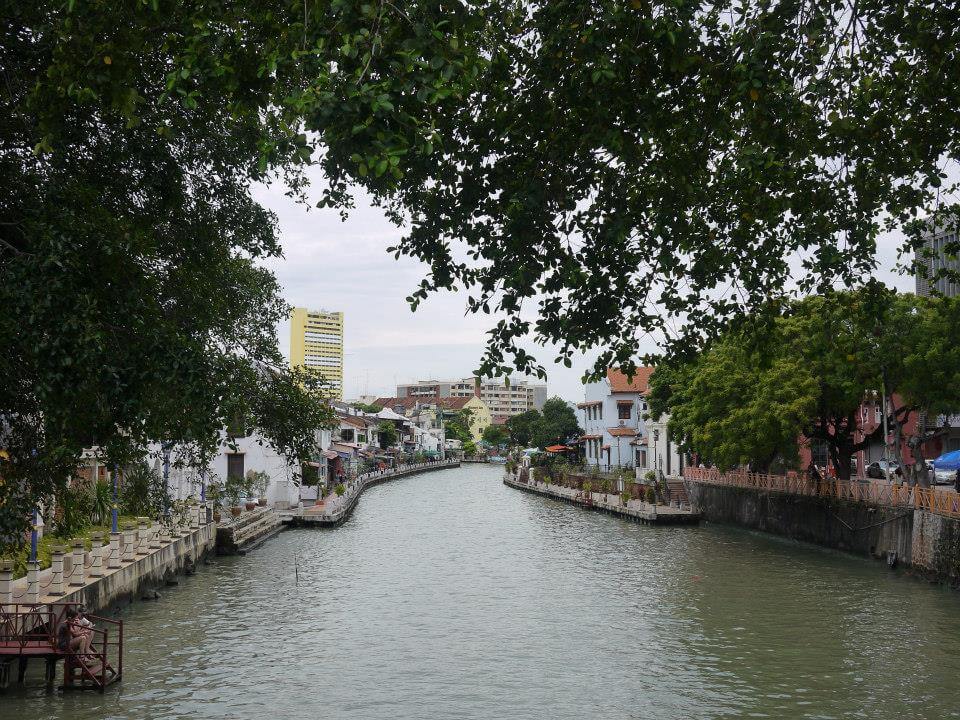 Some may compare Malacca to George Town, as both are heavily colonial influenced and offer delicious street food. However Malacca has more of a small-town vibe compared to George Town, and it is worth the visit. Street food wise, it's famous for Portuguese egg tarts, chicken rice balls, Satay Celup, and coconut shakes. But as always, dig a little bit deeper and you will find some local favorites off the tourist radar:
Putu Piring: a hemispherical snack made of coconut shreds and filled with coconut sugar. The best one is home made by an old couple at their house – 252, Jalan Tengkera.
Cockles: Don't be put off by the humble stall right next to a drain (the stall's name translates as "drain cockles"). Take a seat and order a plate of fresh cockles and clams and slurp away with the local foodies – Longkang Siham, Jalan Bunga Raya, Madam King.
Durian Cendol: If you have yet to give the infamously stinky Durian a try, start with a Durian cendol! Then you can decide which side you belong (personally I'm a lover and advocate of it)- 115, Jalan Merdeka.
Taibak: A traditional Nyonya cold dessert, this is a mixture of shaved ice, pandan infused syrup, rice flour noodles, and black grass jelly cubes – the stall is right next to Wesley Methodist Church.
Stay: Nomaps offers nice and clean dorms. This spacious suite costs only about $70 per night!
Tioman Island
From Malacca, you can take a bus that departs daily to Mersing Jetty, and take a boat to yet another off the beaten path place on the Peninsula – Tioman Island. Perhaps due to the country's Islamic culture, Malaysian islands exude a laid back, peaceful atmosphere, as opposed to the party vibe of many Thai islands. On Tioman Island, restaurants open and close as they like, and there are more basic huts with no WiFi or water heaters (A.K.A. perfection) than resorts. Scuba diving is fantastic, as you can potentially see sharks, turtles, and colorful corals. It is also a great place to get your diving license, so you can explore deeper in the next stops!
Stay: A beachfront, simple chalet is always a good idea. Santai Bistro Resort costs less than $50 per night.
Pemangil Island
Pemangil Island is possibly the Peninsula's best kept secret (and here I am, letting it out…). It's an incredible place to snorkel or dive in, the water is amazing, the beach is nice and clean, and the last time I checked, there's only one resort on the island. Rock cliff climbing is a popular sport here. The locals are also happy to show you around the village, and you will get a glimpse of how the locals live.
Mount Kinabalu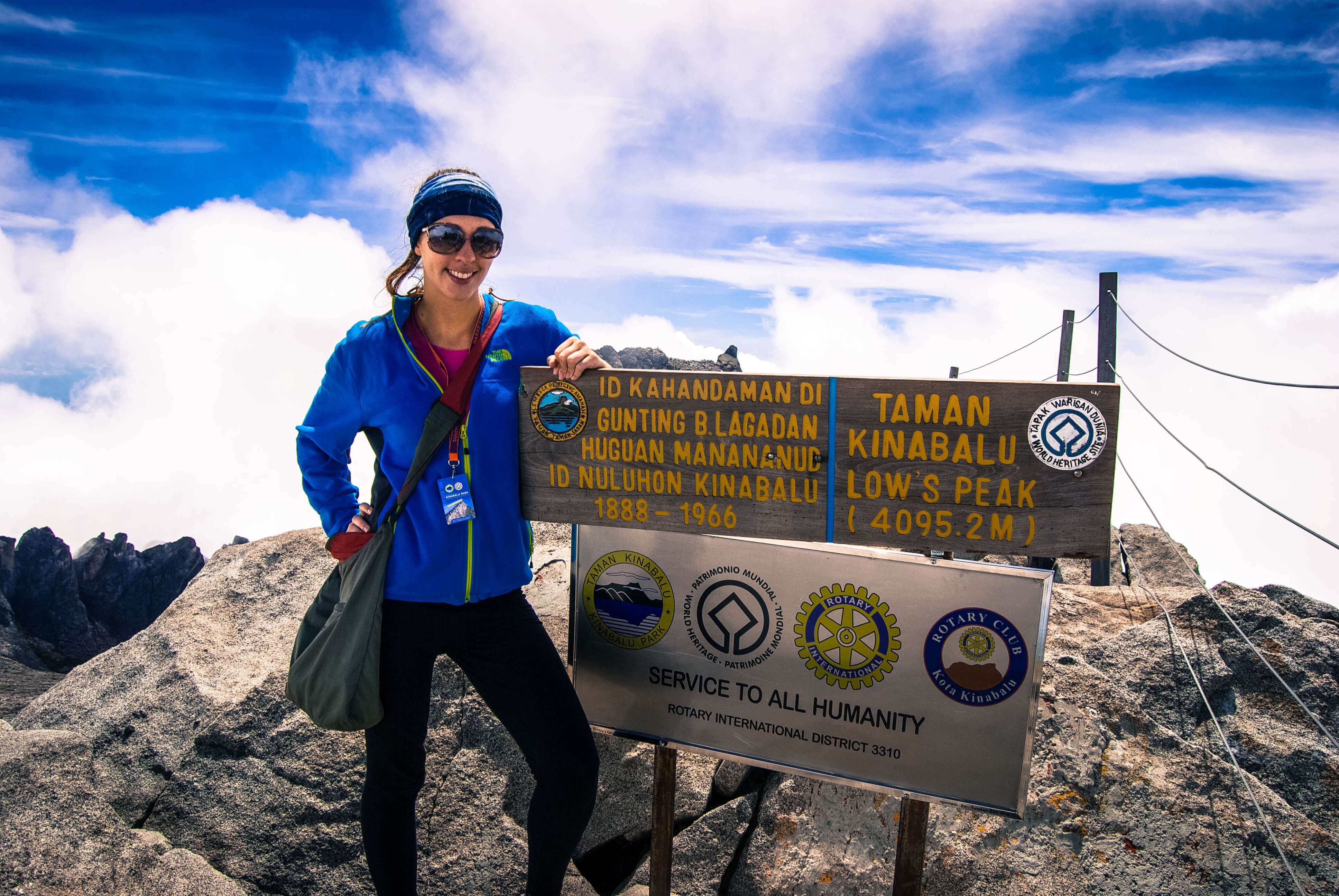 This is one heck of a climb, but oh-so worth it! I did it in one day but unfortunately this is no longer permitted. A minimum of 2D1N is now required to climb to the peak of Mount Kinabalu, however this allows you to arrive at the peak at sunrise, which must be an unforgettable treat. I wrote about my personal experience, and updated it with the latest information on how to get there and what to expect.
Stay: I stayed at Kinabalu Mountain Lodge, which is only 2km from the park entrance.
Sipadan Island
This is yet another diving paradise of many in Malaysia, but trust me, this one is officially one of the best dive sites in the world, according to multiple sources including CNN Travel. I can also attest, given that after completing 150 dives, I still rank Sipadan right at the top of my best diving experiences. Sipadan limits daily divers and requires a permit to dive, so book in advance – I'd suggest at least one month ahead, or just as soon as you've booked your flight tickets to Sabah. Another tip is to stay on Mabul, where you get to see the sea gypsea tribe.
Stay: I dived and stayed with Scuba Junkie, and loved my experience with them. If you don't mind staying a bit further away, look for accommodation options in Semporna.
Sulug Island
This is the farthest island from Kota Kinabalu, perfect for those in search of an off the beaten path adventure. It is the least visited island of the 5, and offers little to no facilities on the island. Spending a few hours on Sulug should make you wonder if you are made for the Robinson Crusoe life.
Stay: While most people do day trips to Sulug, you can also camp on the island.
Kinabatangan River
This is a tricky one to get to, but well worth the effort (have you noticed the pattern?). From Kinabalu, you can take a 6-hour long bus to Sandakan, the second largest town in Sabah. As most private cruise companies and lodges offer transfers, there's virtually no public transport available to Sukau (closest town to the river) other than a minibus that leaves after lunch time daily.
As for the river cruise, there are a few companies offering 1-3 days trips. Most lodges double up as cruise companies, which make things easier.
Stay: for something more affordable and rustic, check out Lodge Paganakan Dii Tropical Retreat (less than $50 per night). Nature Lodge Kinabatangan is the most popular accommodation in that area.
Kudat – the Tip of Borneo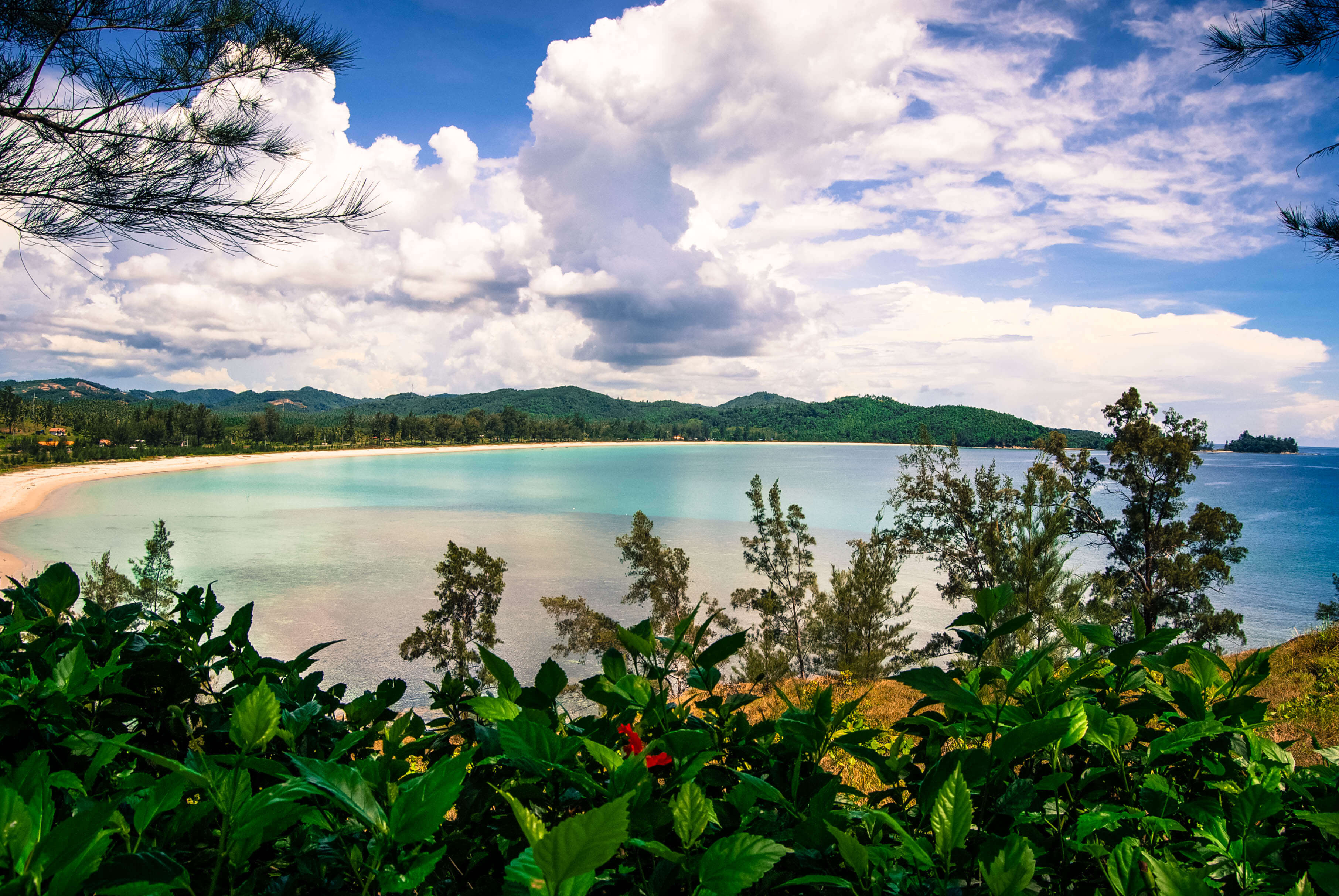 I still remember the beaches at the Tip of Borneo fondly, with their white sand, little purple flowers, incredibly clear blue water, and not another soul or a single piece of trash in sight. It's an underrated beauty without many other tourists, but it's so worth checking out. You can get yourself there by renting a motorbike in Kota Kinabalu.
Stay: There were just about 3 or 4 guesthouses around when I was there in 2013, but you can now pick from a few resorts as well as Airbnbs.