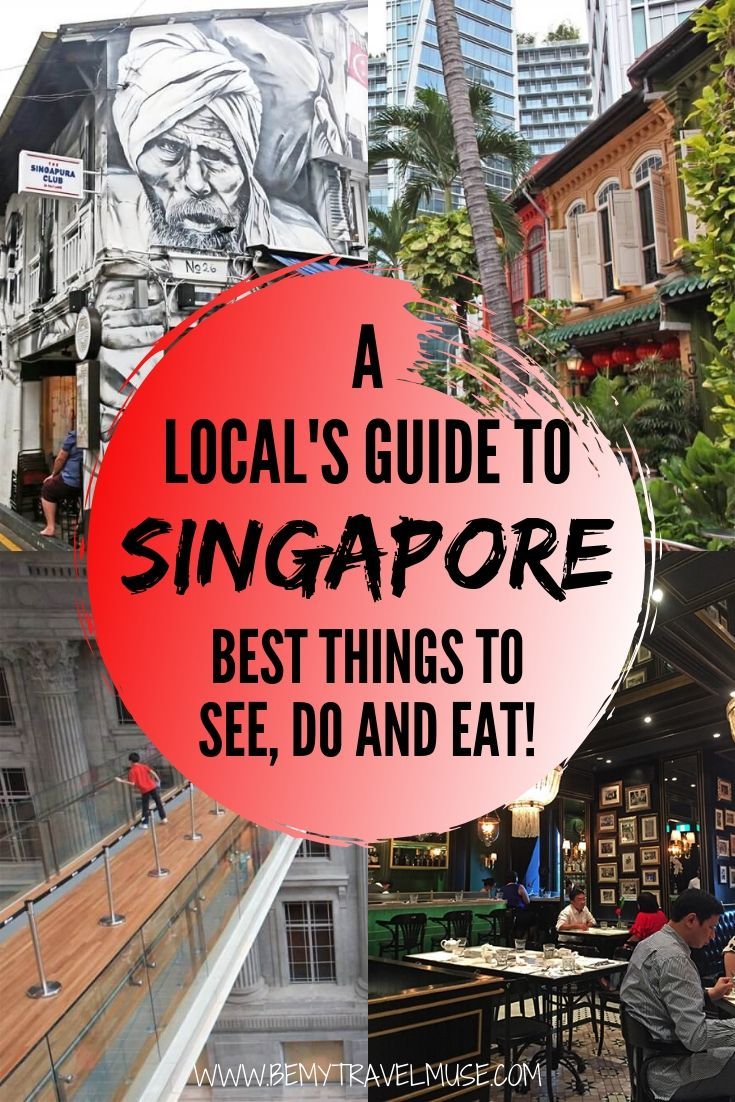 The following post is by Hui Jun Ng:
Singapore might just be a tiny red dot on the globe, but the Southeast Asian country is filled with world-class architecture, delicious food, and fun things to do that don't have to empty your wallet.
There is much more to Singapore's glitzy accolades than meets the eye, and I sincerely hope you have a wonderful time exploring the nation that I call home:
Day One
10am: Breakfast at one-Michelin-star Tai Hwa Pork Noodle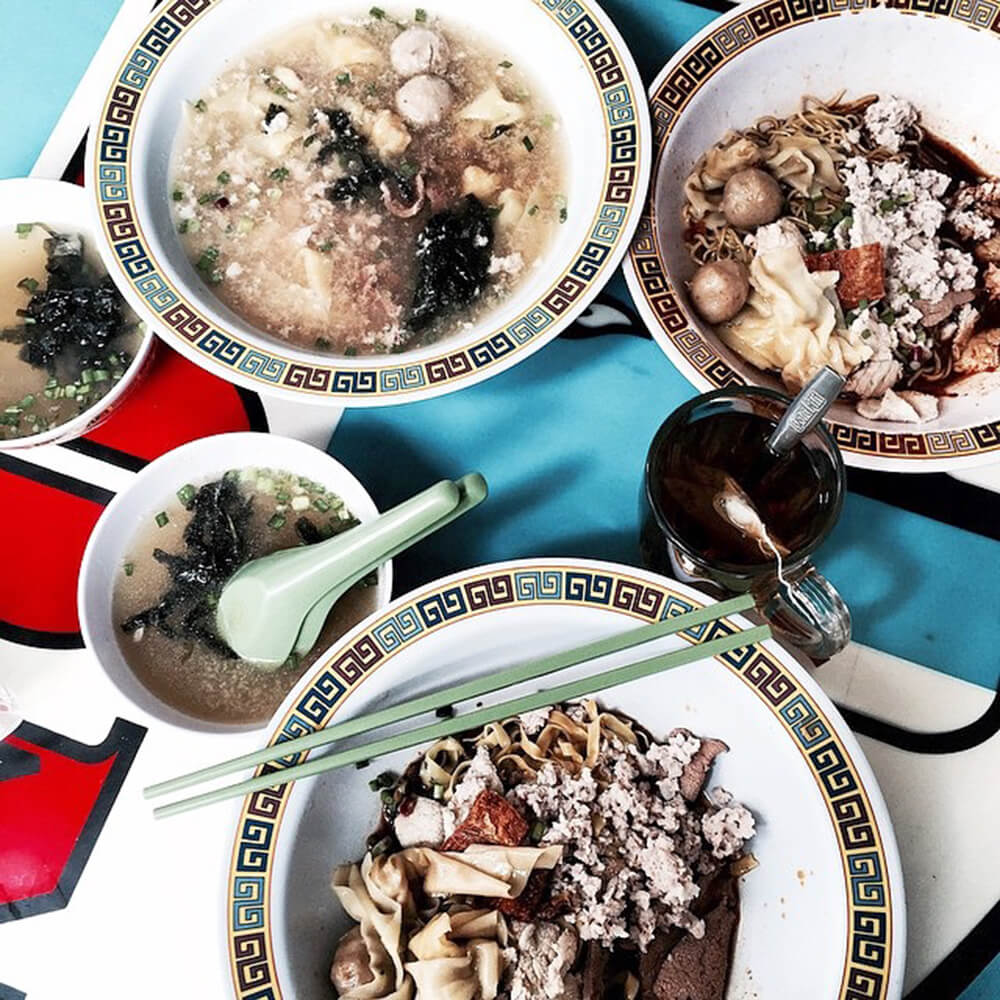 Tai Hwa Pork Noodle has been a perennial favourite amongst Singaporeans since the 1930s. The one-Michelin-starred noodle store serves the best bak chor mee (bowls start from S$5 each) dish aka egg noodles served with minced pork. These delicious cooked-to-order noodles are characterized by a distinct complex sauce, which consists of sambal chilli, black vinegar and other secret ingredients.
Word of the no-frills local eatery has gone viral ever since it was awarded a glorious Michelin star and nowadays, it is common to queue up to two hours. Just two months ago, Tai Hwa Pork Noodle emerged as #1 in this year's Top 50 World Street Food Masters list. This means the queue could possibly get longer. To make your time worthwhile, order the bigger bowl of bak chor mee instead.
Address: 466 Crawford Lane, #01-12, Singapore 190465
Nearest MRT: Lavender (a 10-minute walk)
11am: Explore the vibrant Kampong Glam neighbourhood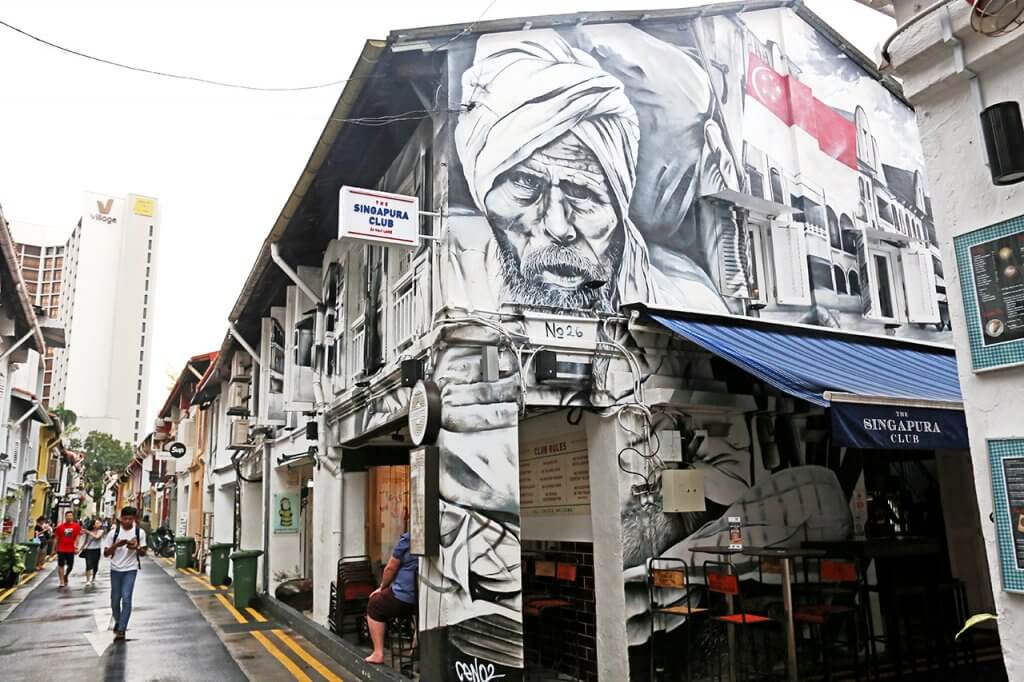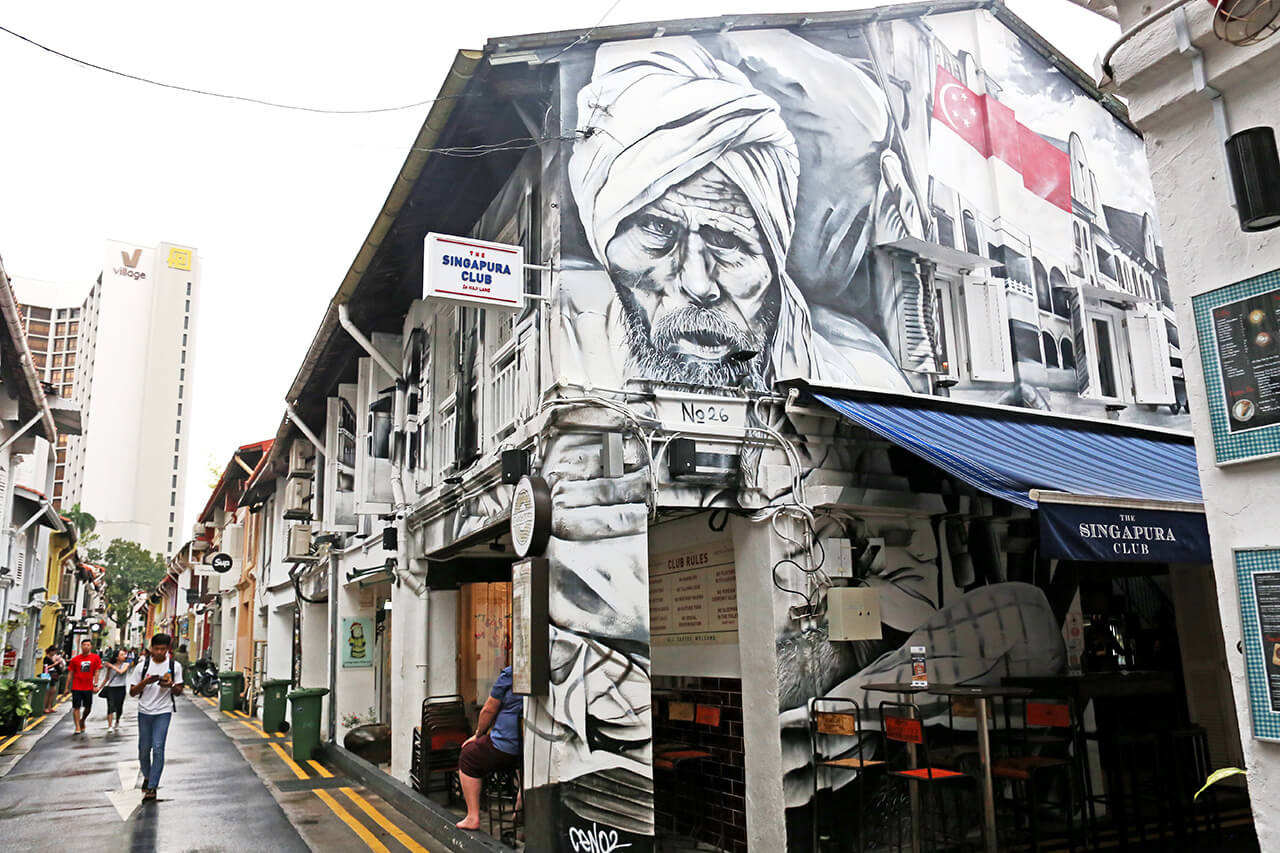 Haji Lane is a quaint stretch of road lined with fashion boutiques, hipster cafes and hole-in-the-wall watering holes. The walls on both ends of the street are strewn with gorgeous graffiti art so do bring along your camera as there are heaps of photography opportunities for your next Instagram update. Once you are done exploring Haji Lane, do walk over to the nearby majestic Masjid Sultan.
Address: Haji Lane
Nearest MRT: Bugis Station (a 6-minute walk)
1pm: Chicken Rice at 83-year-old Chin Chin Eating House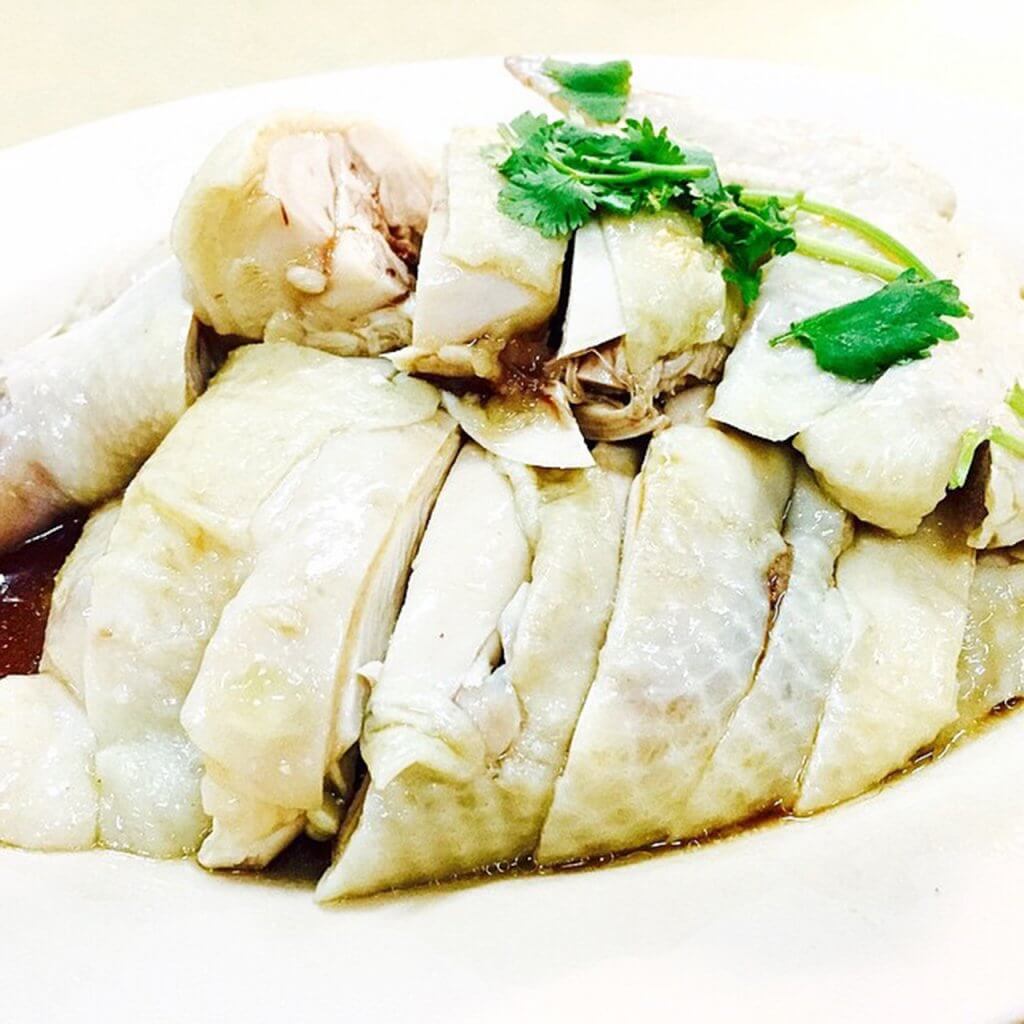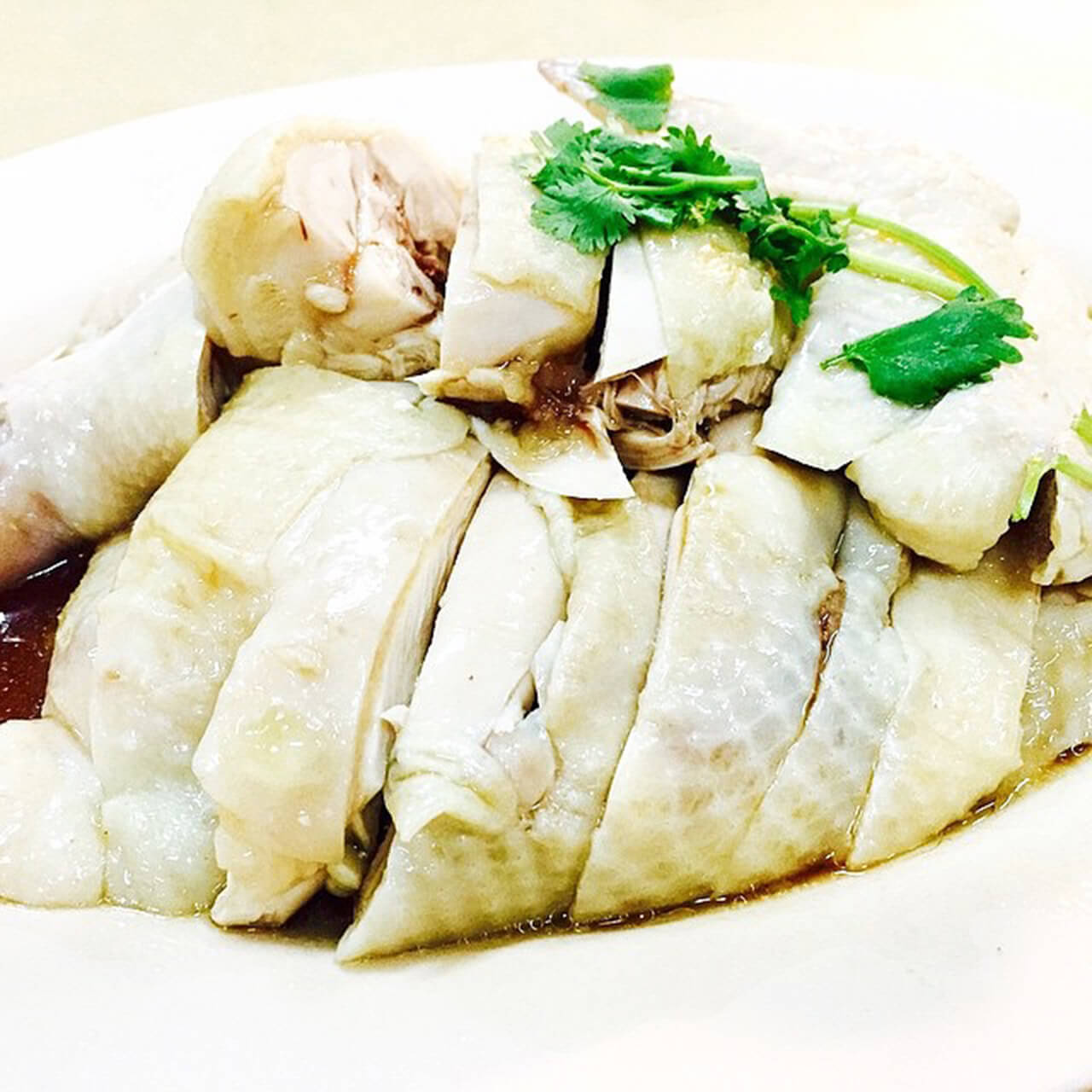 Ask any tourist where they are going to eat chicken rice at and they will tell you "Tian Tian". Unfortunately, I personally do not think that Tian Tian is worth the hype. For those not in the know, Tian Tian Chicken Rice's chef actually left Tian Tian a few years ago and has set up a store next door called Ah Tai Chicken Rice.
Tian Tian and Ah Tai aside, there is an old-school chicken rice specialty eatery that I absolutely adore. Called Chin Chin Eating House, the restaurant has been around since 1934 and the Hainanese chicken served here is consistently juicy and tender. You can choose from either Steamed Chicken or Roasted Chicken.
Address: 19 Purvis Street, Singapore 188598
Nearest MRT: Bugis (a 8-minute walk)
2pm: Shop at Singapore's biggest marketplace, Bugis Street
Bugis Street Market is Singapore's biggest marketplace; from trendy dresses, phone accessories, local snacks, souvenir postcards to even branded knockoffs, you can seriously find every item thinkable here at the cheapest prices. Visitors can too get haircuts and manicure sessions at very competitive prices. P.s. The sprawling market is filled with nooks and crannies and is easy to get lost.
Address: 3 New Bugis Street, Singapore 188867
Nearest MRT: Bugis (a 2-minute walk)
4pm: Visit the Art Science Museum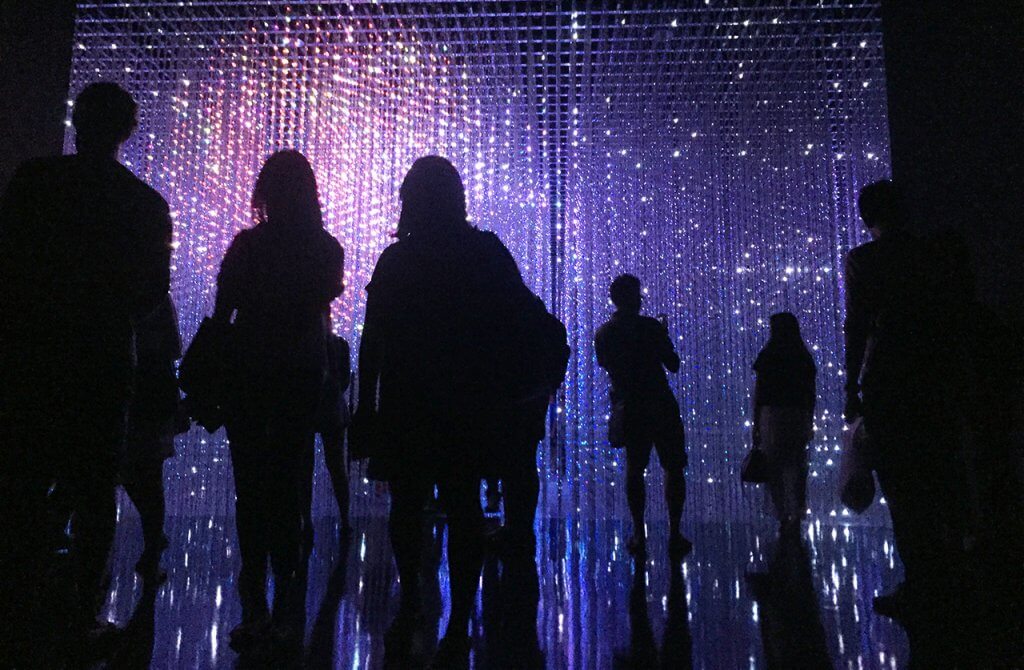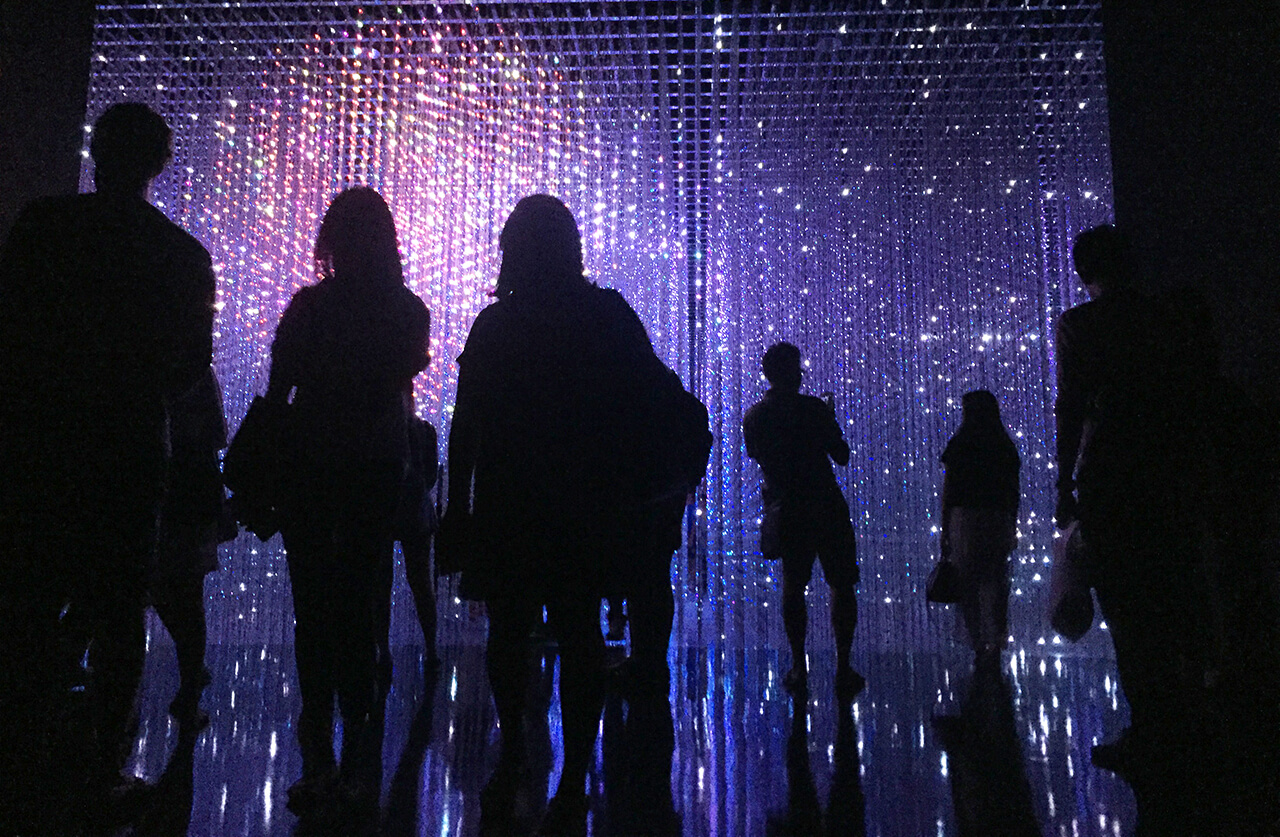 Spanning across 50,000 square feet and featuring 21 gallery spaces, the Art Science Museum has hosted many extraordinary exhibitions to date. The modern infrastructure bears an uncanny resemblance to an open lotus flower and can be easily identified from afar. The museum has successfully integrated art and technology into an interactive space – it is suitable for visitors of all ages!
Its permanent exhibition Future World boasts jaw-dropping cutting-edge digital installations. Do not miss out on the Crystal Universe – a spellbindingly beautiful display which features more than 170,000 LED lights. Visitors are encouraged to purchase tickets online (to avoid the crowd) and plan their trip way in advance. Tickets start from S$17 per adult and the last entry to the museum is at 5.30pm.
Address: 6 Bayfront Avenue, Singapore 018974
Nearest MRT: Bayfront Station (a 10-minute walk)
6pm: Dinner at the award-winning Long Chim Restaurant
Long Chim by Chef David Thompson at Marina Bay Sands might be a celebrity restaurant, but prices are kept affordable despite its fame and prime location. Their scrumptious plate of Stir-fried Minced Pork With Basil, Egg and Rice (S$26++) is one of my personal favourite, but might be too spicy for some.
Drop by before 8pm and enjoy their happy hour promotion where selected signature cocktails such as Thaisteenie and 555 are sold at only S$10++ each.
Address: 10 Bayfront Avenue, #02-02, Atrium 2 The Shoppes at Marina Bay Sands, Singapore 018955
Nearest MRT: Bayfront Station (a 2-minute walk)
9pm: Drinks at CÉ LA VI and enjoy unrivalled views of Singapore
CÉ LA VI is a restaurant-cum-bar perched atop Marina Bay Sands Tower 3. Visitors would usually have to pay an entrance fee to access the Sands SkyPark Observation Deck located at level 57. But our insider tip is: DO NOT PAY FOR IT.
In fact, ladies should visit CÉ LA VI on a Wednesday night to enjoy free entrance to the nightclub and one complimentary house pour. The scintillating view of Singapore's skyline from CÉ LA VI will blow you away. Have your GoPro ready!
Address: 1 Bayfront Avenue, Singapore 018971
Nearest MRT: Bayfront Station (a 9-minute walk)
Day Two
10am: Grab a Singaporean-style breakfast at Yakun Kaya Toast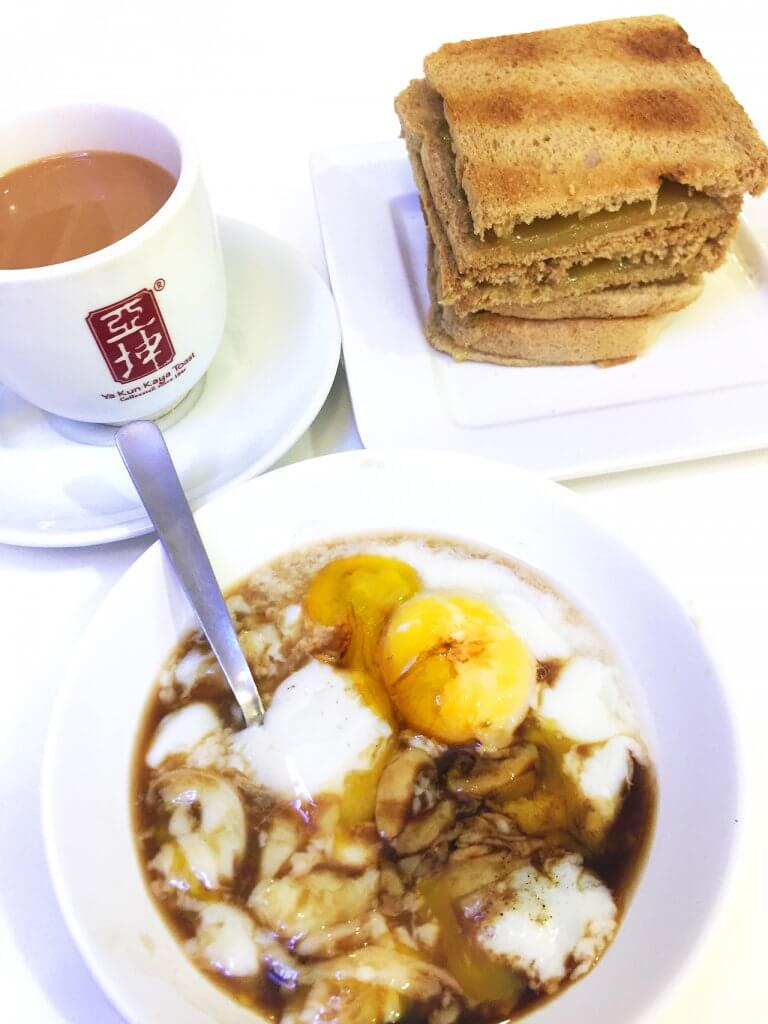 Yakun Kaya Toast is a household name in Singapore. The family-run business has become so popular that there are currently 56 Yakun outlets across the sunny island. However, do make a special trip to its flagship store at Far East Square – where the founder's descendants today manage the store. For the uninitiated, the Malaysian word 'kaya' actually refers to the fragrant coconut jam.
For the quintessential Singaporean experience, order the Kaya Butter Toast Set (S$4.80). It comprises four traditional Kaya Toasts with butter, soft-boiled eggs and a cup of hot coffee or milk tea. Each decadent thin brown toast – stuffed with generous amounts of kaya spread and thick butter slab – is toasted till crisp. The soft-boiled eggs are best eaten with sparing amounts of soy sauce and pepper.
Address: 18 China Street, #01-01, Far East Square, Singapore 049560
Nearest MRT: Telok Ayer Station (a 3-minute walk)
11am: Explore ethnic enclave Chinatown
Ethnic enclave Chinatown is one of Singapore's most photogenic destinations. Once upon a time, the Chinatown precinct was an overcrowded dingy district that housed Chinese immigrants. Several famous streets constitute Chinatown, namely Temple Street, Smith Street, Pagoda Street and Trengganu Street.
Check out the Buddha Tooth Relic Temple and Museum, educate yourselves with Singapore's history at Chinatown Heritage Centre, sample local delicacies at Smith Street's open-air food street, visit Singapore's oldest Hindu temple Sri Mariamman and shop for souvenirs at the bustling Trengganu Street.
Nearest MRT: Chinatown
2pm: Eat Nasi Lemak at The Coconut Club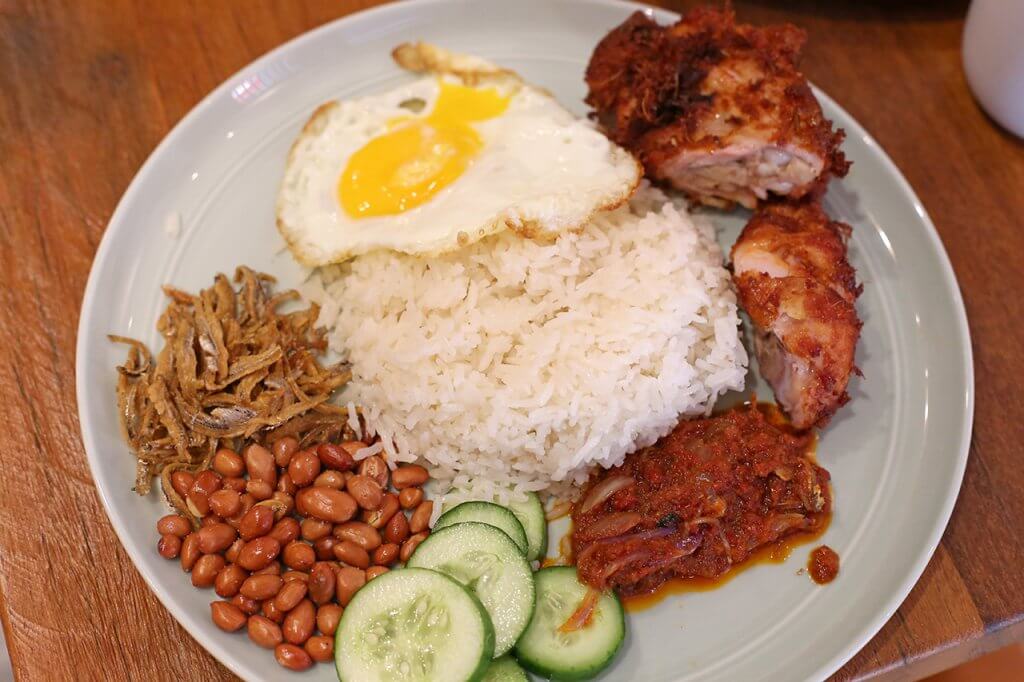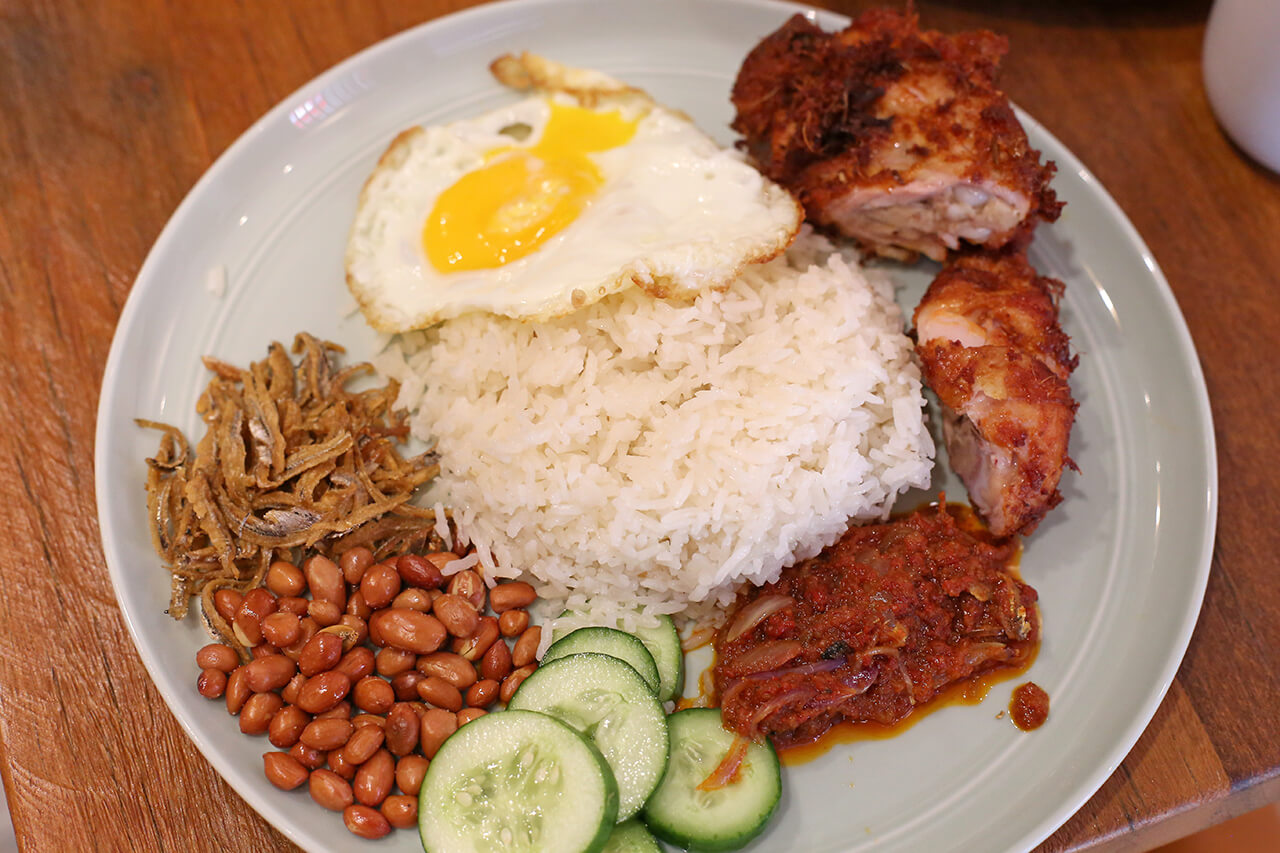 The Coconut Club sits at the intersection of Club Street and Ann Siang Hill. Just a quick clarification: The Coconut Club is a Nasi Lemak specialty restaurant, not a nightclub! So what exactly is a Nasi Lemak? Well, it is a rice-based dish; rice is cooked in pandan leaves and fresh coconut milk, then served with dried anchovies, cucumber slices, a fried egg, succulent chicken leg and sambal chili.
Even Singapore Prime Minister Lee Hsien Loong had lunch with Philippines President Rodrigo Duterte at The Coconut Club too! A plate of this goodness costs S$12.80.
Address: 6 Ann Siang Hill, Singapore 069787
Nearest MRT: Chinatown Station (a 6-minute walk)
3.30pm: Visit Singapore's best attraction, Gardens by the Bay
I have visited Gardens by the Bay countless of times ever since the first-rate attraction opened its doors to public, yet the novelty of this enchanting garden hasn't worn off. Admission to both the Flower Dome and Cloud Forest will set you back at S$28 per adult, but I promise you that it will be money well spent.
Do make it a point to stay at Gardens by the Bay till nighttime, as the nightly Garden Rhapsody Light and Sound Show – led by award-winning Lighting Designer Adrian Tan – commences at 7.45pm at the Supertree Grove. The spectacular performance is free for all and you must not miss it!
Address: 18 Marina Gardens Drive, Singapore 018953
Nearest MRT: Bayfront (a 9-minute walk)
8.30pm: Dinner at Song Fa Bak Ku Teh
When directly translated, Bak Ku Teh literally means pork ribs soup. And nobody does this dish better than Song Fa Bak Ku The. Famous for their piping hot peppery broth and fall-off-the-bone tender pork ribs, Song Fa Bak Ku Teh actually started its business from a humble pushcart stall in 1969.
Today, the brand is a well-known institution with seven outlets located in Singapore. Snaking queues are a daily occurrence at its Clarke Quay outlet. Here is an insider's tip: If you want to skip the queue, you can visit the one at Orchard Central. The Orchard Central outlet is a lot quieter, but tastes equally good!
Address: 11 New Bridge Road, #01-01, Singapore 059383
Nearest MRT: Clarke Quay Station (a 1-minute walk)
10pm: Drinks at 28 Hong Kong Street (Asia's Best Bar 2016)
28 Hong Kong Street is the grand daddy of all speakeasy bars in Singapore. The specialty cocktail bar has been around for a half a decade and it has continuously ranked in the World's 50 Best Bars list throughout all these years. 28 Hong Kong Street also won Asia's best bar in 2016 – a title that most can only dream of.
Getting a table might be a little tricky due to its overwhelming fame. But if you do score a seat, please do order the Old Fashioned served with a hand-cut ice cube and their heavenly Truffle Mac and Cheese Balls.
Address: 28 Hongkong Street, Singapore 059667
Nearest MRT: Clarke Quay Station (a 2-minute walk)
12am: Party at Zouk, the 4th best club in the world
Zouk Singapore is ranked as the 4th best club in the world – and this award is only one of the many accolades it has received. Many top DJs such as Armin van Buuren and Above & Beyond have performed at the swanky nightclub, and the nightly crowds are testimony to its popularity.
While Zouk's previous location at Jiak Kim Street will always be an irreplaceable memory amongst the older Singaporeans, its swanky new location at Clarke Quay is set to challenge new boundaries and soar to greater heights. There are a few different rooms in Zouk, namely Zouk, Capital, Phuture and Red Tail by Zouk.
Address: 3C River Valley Road, #01-05, The Cannery, Singapore 179022
Nearest MRT: Clarke Quay Station (a 7-minute walk)
Day Three
12pm: Savour Nyonya cuisine at National Kitchen by Violet Oon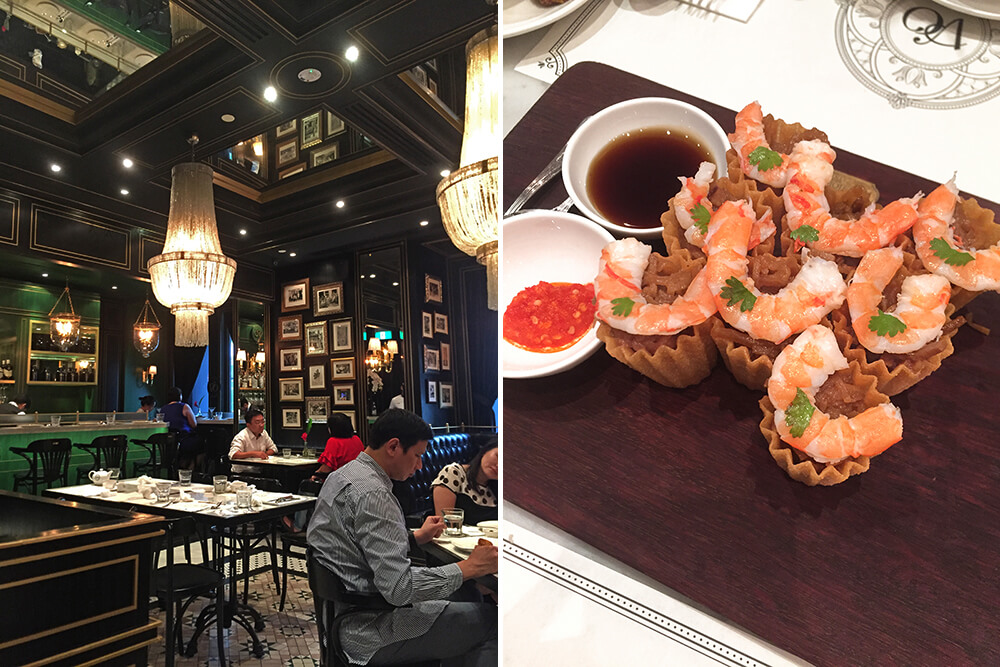 National Kitchen by Violet Oon's classy 1920s interiors is bound to impress. From mirrored ceilings, dark panels, elegant chandeliers to intricate tiles, no expense was spared to create this opulent restaurant. The fine dining destination can be found on the second level for the National Gallery Singapore.
Look forward to traditional Peranakan dishes such as Kuay Pie Tee and Buah Keluak Ayam; the former is a classic Nyonya classic snack filled with prawns and vegetables, while the latter is a chicken stew braised with buah keluak nuts. The Buah Keluak Ayam might be too exotic for first-timers, but is still worth trying!
Address: 1 St. Andrew's Road #02–01, National Gallery, Singapore 178957
Nearest MRT: City Hfall (a 5-minute walk)
2pm: Visit the world's biggest collection of modern Southeast Asian Art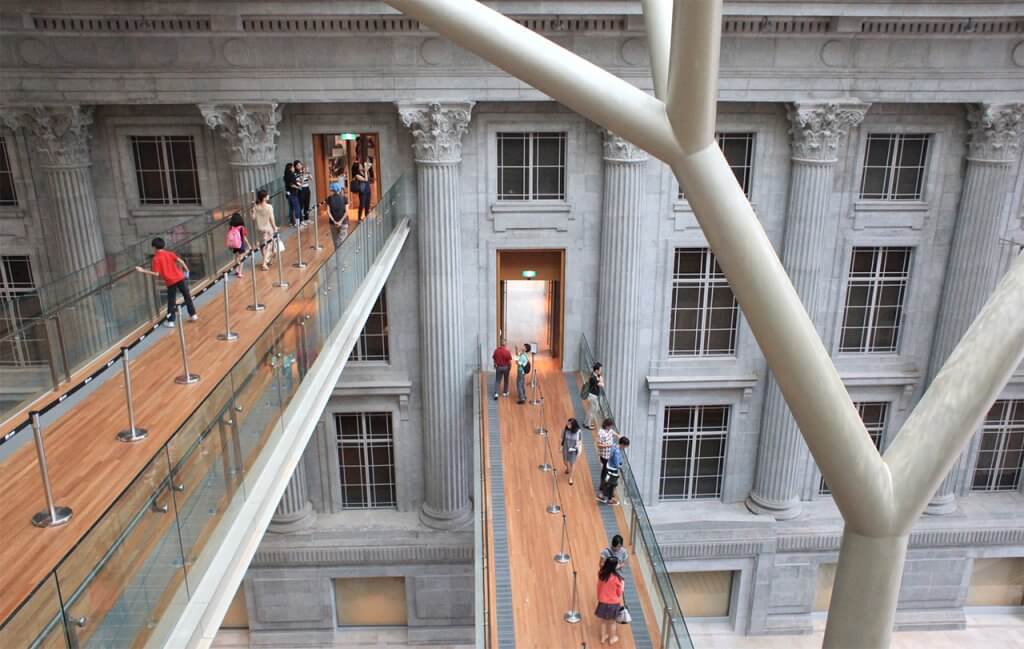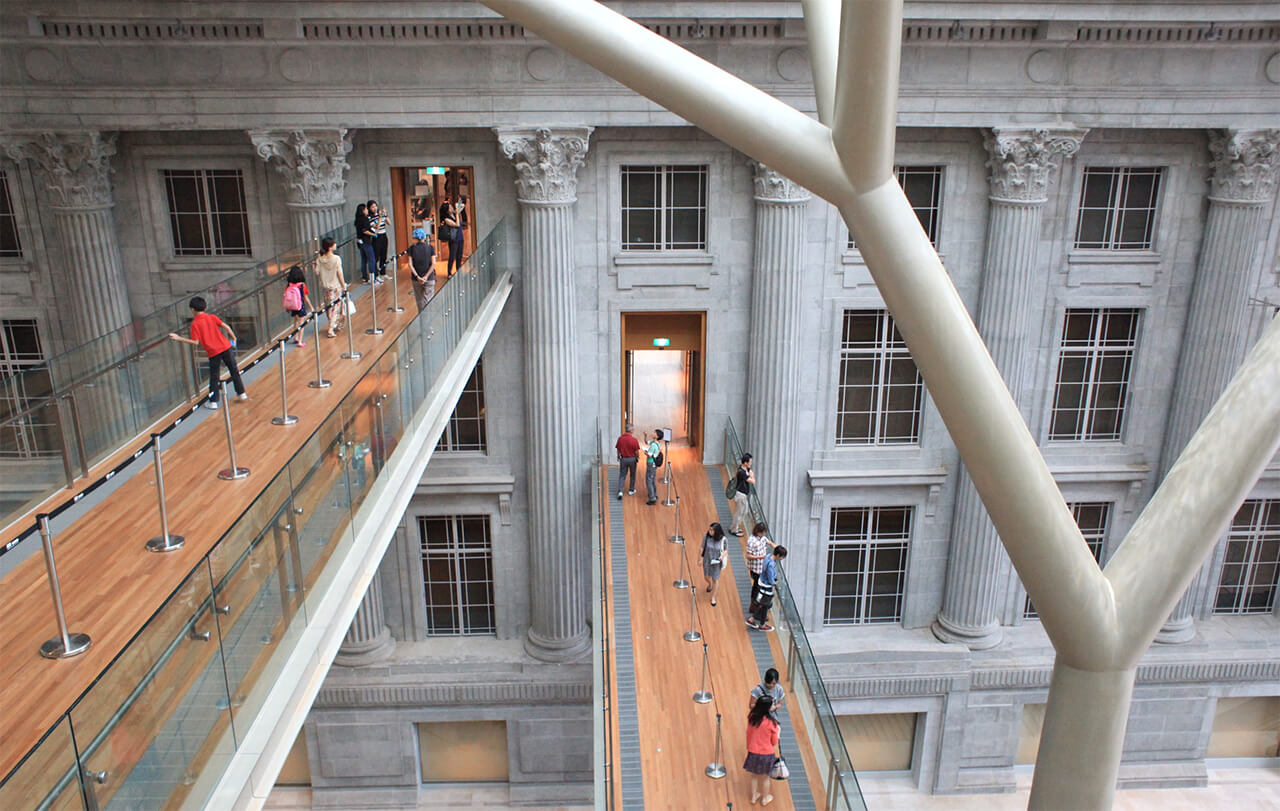 After S$532 million and 10 years of painstaking restoration efforts, the National Gallery Singapore officially opened its doors in late 2015. The gallery is a conglomeration of two national monuments, namely the former Supreme Court and City Hall. Architectural highlights include the Rotunda Dome and City Hall Chamber.
The 64,000-sq-m attraction is currently home to the world's largest collection of modern Southeast Asian Art. There are two permanent galleries held at National Gallery Singapore, but special exhibitions are also held at this museum from time to time. General admission tickets start from S$20 per adult. You can walk around the gallery for free if you do not wish to pay to check out the artwork.
Address: 1 St. Andrew's Road, Singapore 178957
Nearest MRT: City Hall (a 5-minute walk)
5pm: Drink the original Singapore Sling at Raffles Hotel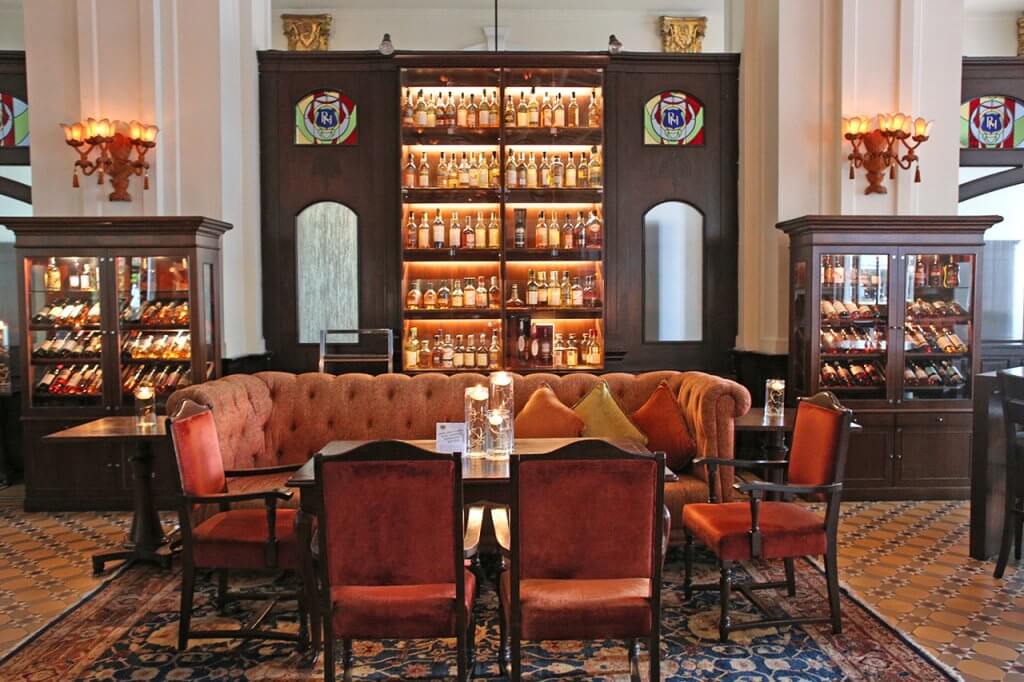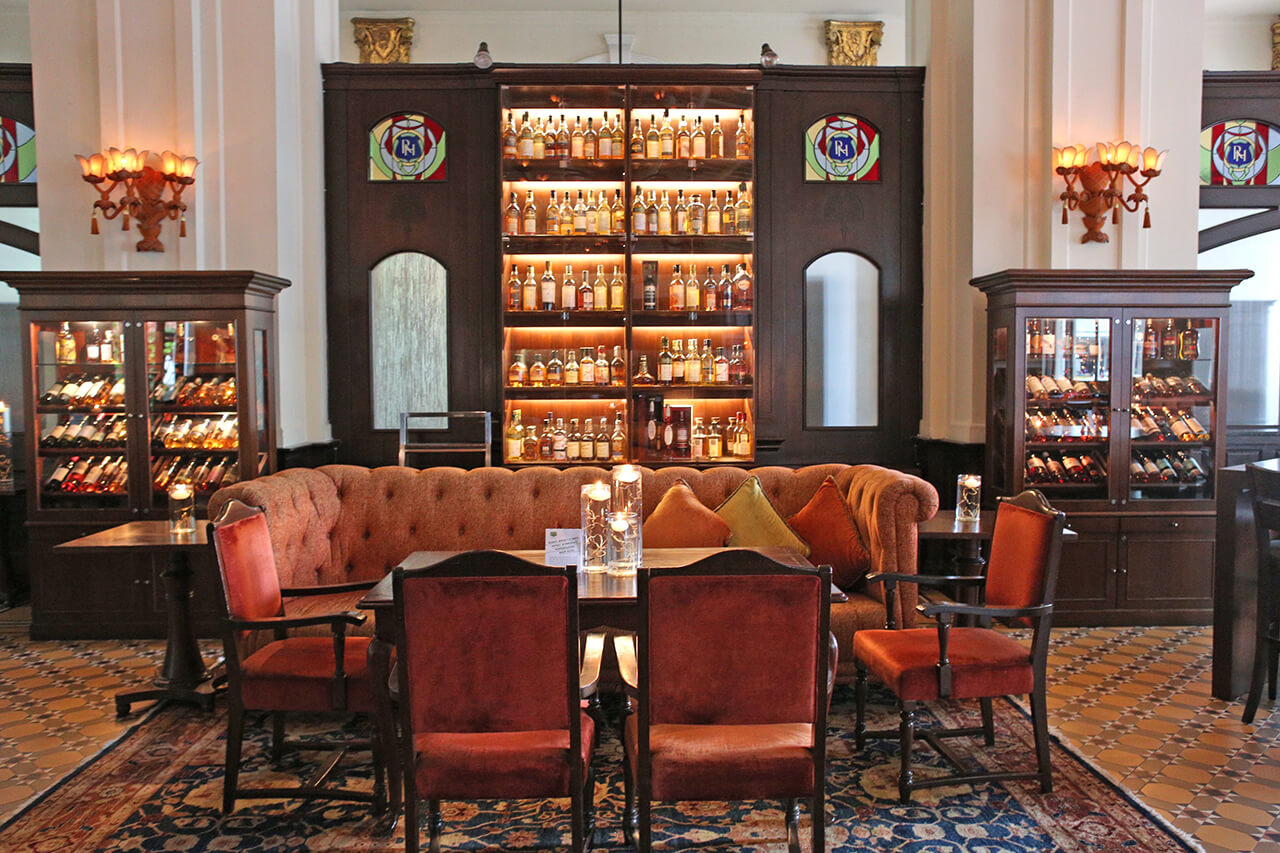 While most Singaporeans do not drink the Singapore Sling on a regular basis (or at all), it is still Singapore's national cocktail with an interesting historical story. Singapore in the Straits Settlements had a social etiquette imposed on the ladies then, whereby they were prohibited from the consumption of alcohol in public.
Raffles Hotel's bartender Ngiam Tong Boon understood the women's frustration. In 1915, he created the first-ever Singapore Sling, which was a gin-based concoction of D.O.M. Bénédictine, cherry brandy, Cointreau, pineapple juice, lime juice and angostura bitters. That pretty cocktail was revolutionary for the ladies.
While there are countless variations of the Singapore Sling found across the world today, nothing beats having the original creation at Raffles Hotel itself.
Address: 1 Beach Road, Singapore 189673
Nearest MRT: Esplanade (a 2-minute walk)
7.30pm: Devour chili crabs at Tunglok Seafood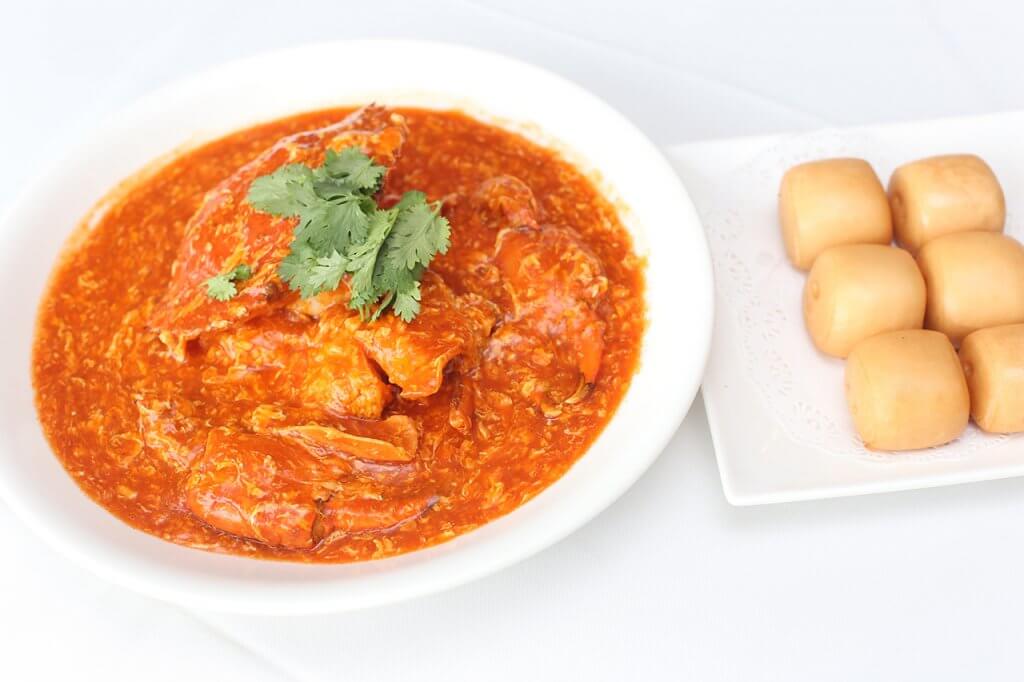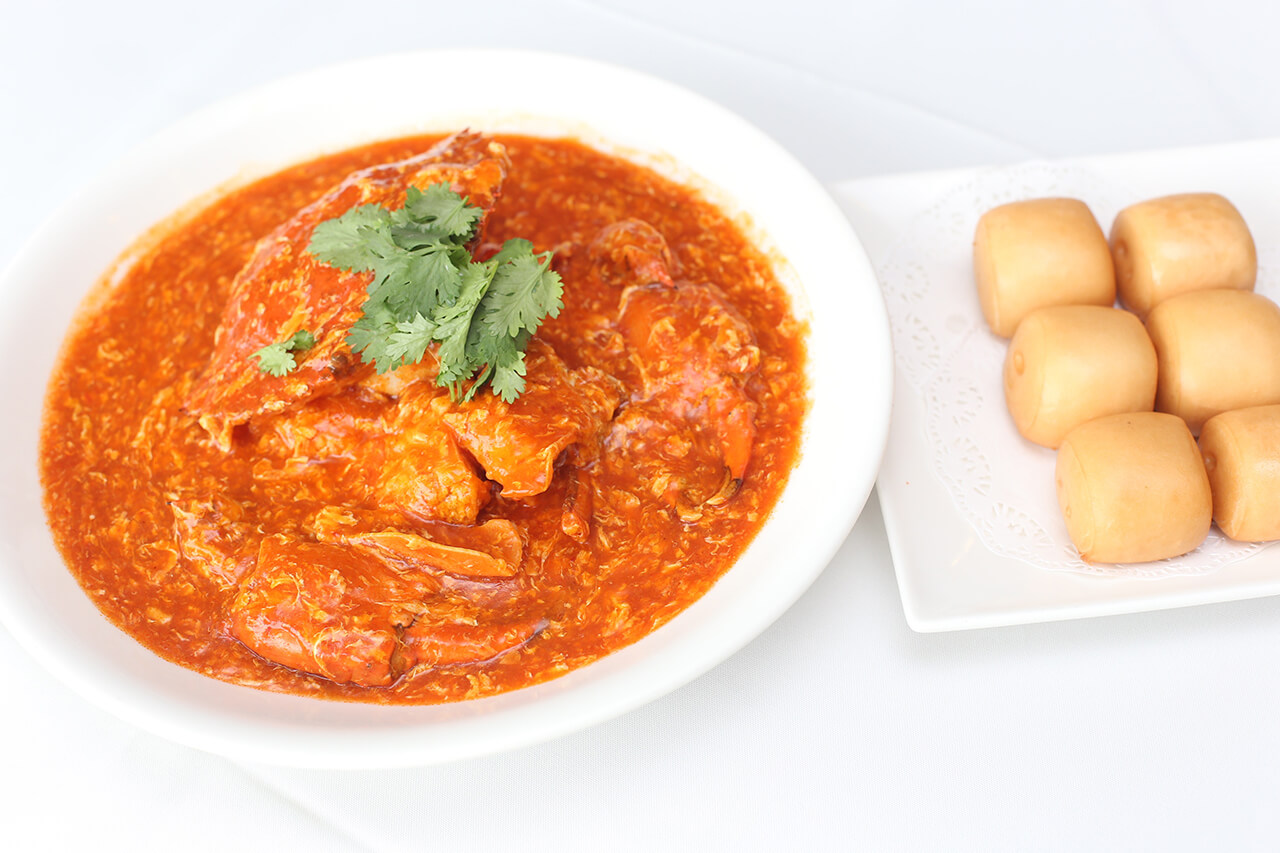 No trip to Singapore is complete until you have a taste of our divine chili crabs. The number of eateries and restaurants offering this iconic Singaporean dish is seemingly infinite, and the popular establishments such as While Long Beach, Melben Seafood and JUMBO Seafood experience insanely long queues every day.
Skip the tourist crowd and dine at TungLok Seafood Restaurant instead. The homegrown brand is by TungLok Group, a reputable Singapore restaurant group. The crustacean is dunked in a thick gravy mixture – chili-based tomato sauce and freshly squeeze orange juice – and is best eaten with deep-fried man tou buns.
Address: 181 Orchard Road, #11-05 Orchard Central, Singapore 238896
Nearest MRT: Somerset Station (a 6-minute walk)
9pm: Waltz down Orchard Road shopping belt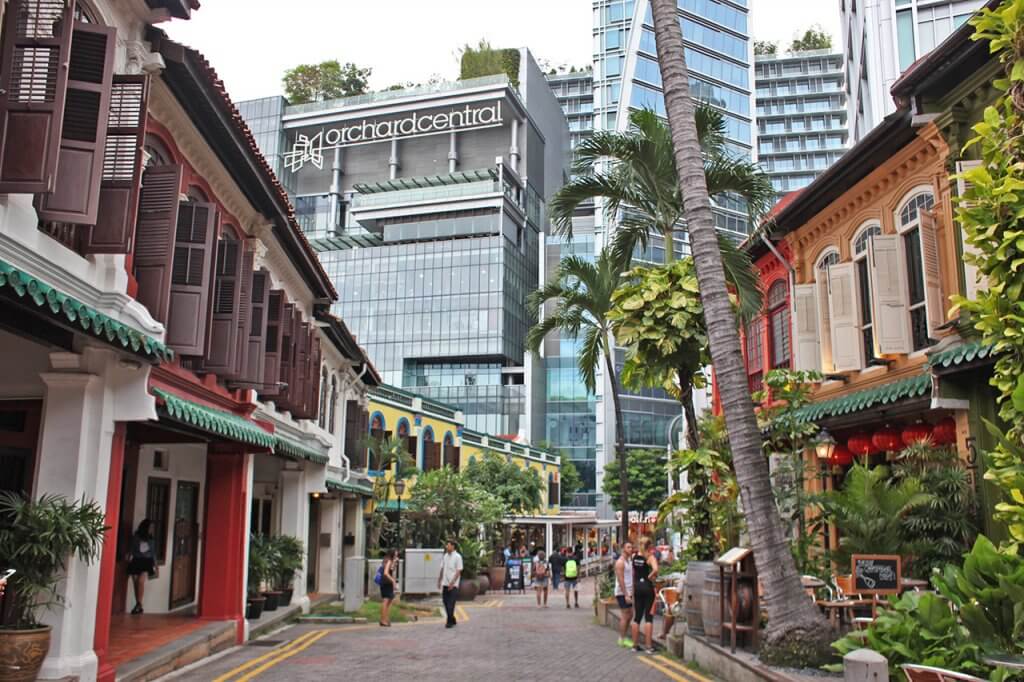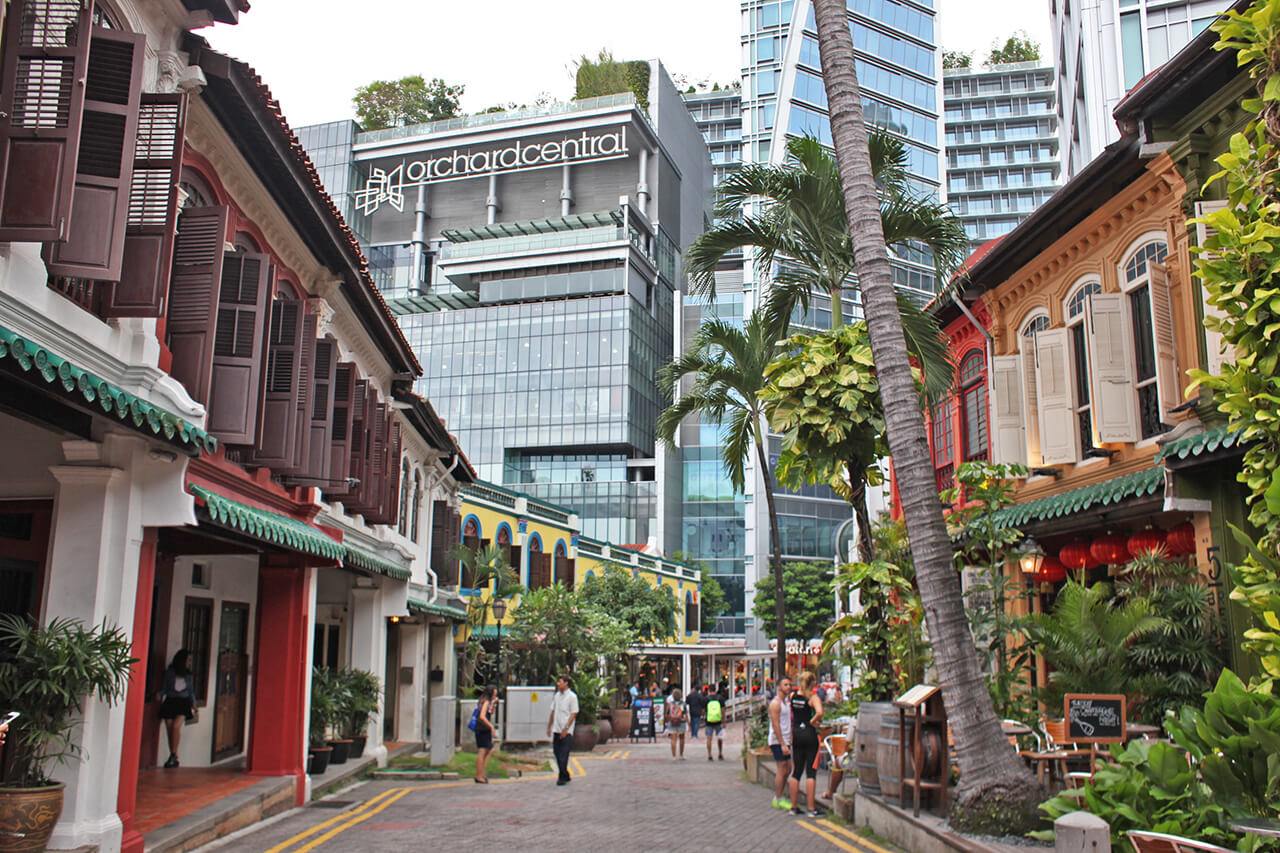 Take a leisure stroll down Orchard Road and immerse yourself in the city's bedazzling lights. Orchard Road is a premier shopping district boasting more than 30 shopping malls and department stores. Even if you are not a shopaholic, there are still aplenty fascinating sights to discover.
Strike a pose at the glass sky-bridge at Orchard Gateway, make a short detour and visit the colourful shop houses of Emerald Hill, admire the futuristic architecture of ION Orchard and then head up to ION Sky Observatory to check out Singapore's cityscape (entrance is free of charge).
10pm: Manhattan Bar at Regent (Asia's Best Bar 2017)
Manhattan Bar at Regent – which will remind you of The Great Gatsby – recently bagged the title of Asia's Best Bar 2017. The stunning bar is also home to the world's very first onsite rick house. Everyone is dressed to the nines and there is a smart-casual dress code to adhere; tank tops and slippers are not allowed.
As its name implies, Manhattan Bar borrows its influence from 19th century New York. From decors, drinks to bar bites, everything is reminiscent of the Big Apple.
For maximum satisfaction, order the Big Apple Cheesecake and New York Sour. There is really no better bar than Manhattan to end your last night in Singapore.
Prices are steep, but it's your last night so do go all out and paint the town red!
Address: 1 Cuscaden Road, Level 2, Regent Hotel, Singapore 249715
Nearest MRT: Orchard Station (a 13-minute walk)
About the Author: Hui Jun Ng is an avid traveller who shares her personal travel itineraries on her blog, The Keepers Map. She is aware that travelers spend an exorbitant amount of time planning their trip(s) and she wants to help. Each curated itinerary on The Keepers Map features a pinned Google Map and a free downloadable itinerary (which includes the distance/time between places). Don't have the time to plan for a trip? Just follow her useful detailed itineraries!