The fog was rolling in and the cold weather was biting at my nose.  My endless summer had officially ended. I was at the very north of Vietnam, in Sapa, about 10 hours north of Hanoi, preparing to go trekking with some of my favorite travel buddies.
They sent a message through for me to meet them at the church: "There will be a local woman there to meet us named Susu but ignore that 'til we get there as apparently some locals claim to be her and kidnap people. Unless you feel like getting kidnapped, of course, then go ahead."
The day started off with a laugh. That's just how that group was, and I loved every minute of their company.
The trek started in the quaint town center, weaving through the markets where Hmong women sold various wares, fruits, and spices.  We would be trekking for a few hours to the outskirts of town along the famed rice terraces.  Then we would eat some local food and stay with Susu's family in a traditional hut.  What exactly the day would be filled with apart from a long walk, some food, and rice wine, we hadn't really looked into.
In short, we had no real idea what we were going to be doing. But we DID know it was going to be colorful, beautiful, and an adventure, at the very least.
As soon as we turned up a side path, things got muddy (and therefore more interesting).  In an effort not to slip and slide everywhere, I scrambled up the rocks and kept a quick pace.
I'm a big fan of trekking and found myself far ahead of the group on the way up.
"You're like a man! Strong!" said Susu. I'd like to think this was some kind of strange compliment.
Though most of the landscape wasn't visible due to the thick fog, the immediate surroundings were gorgeous, full of bamboo forests and cherry blossom trees.
Upon reaching our destination, we built a fire and explored the surroundings while waiting for lunch.
I slowly turned my body as if on a rotisserie, trying to warm my otherwise freezing being.
While walking down a misty path I turned to my friends and said, "can you believe what we're doing right now? We're living with a hill tribe in Vietnam!
Every now and then I just have to pinch myself so that I don't forget these moments."
The meals were mainly vegetarian, comprised of tofu, fresh vegetables, mushrooms, rice, and of course, rice wine.
The children played, the women worked, the men drank rice wine, and we tourists were either busy sitting by the fire or trying not to get run over by territorial water buffalo while walking along the farms.
That night, unsure of where exactly Susu intended on having us sleep, it ended up that we were all placed in the loft, side by side, in a giant spooning train (or as my friends called it, a cuddle puddle). It was Valentine's Day, after all. What could be more romantic?
The following day, well rested and warm from the collective body heat, I awoke to a slightly less misty day, and an amazingly beautiful walk back down to Sapa, passing by the very famed rice terraces I had so hoped to see.
They did not disappoint:
Crowding around the fire, roasting choco-pies as I had done in Yok Don, trekking through glorious rice paddies, participating in the biggest cuddle puddle ever, and bonding with my new friends (whom I'd sadly part with the next day), was the perfect ending to an amazing month in Vietnam.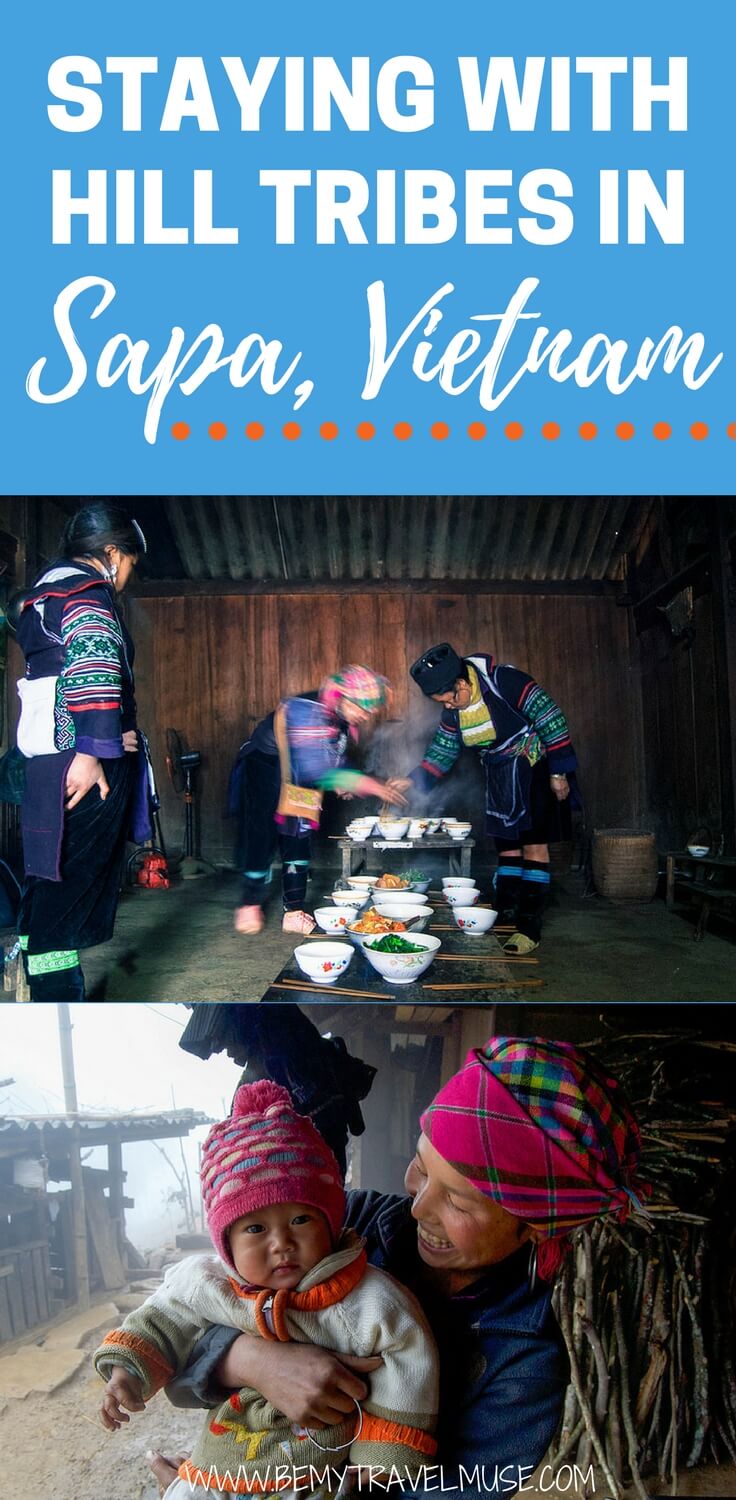 Do it yourself:
Get to Sapa from Hanoi either by night bus or sleeper train. 

The bus will stop in town where it is a short walk to whichever guest house you choose. From the train in Lao Cai take a minibus to town for 50,000 VND

One can either pre-book the trekking in Hanoi or through a guest house once in Sapa. We organized ours through a travel agent in Hanoi for USD $15 per person, which included 3 meals, all the rice wine we could want, and a night of rather interesting accommodation in Susu's home
The trek is not difficult, taking about 3 hours to go up and another three to come back down, stopping in several villages on the way.  It is possible to take a motorbike down if needed, for around 50,000 VND
—