Colorado is one of the best states in America for road tripping and camping. A bold statement, I know, but once you see the diversity and beauty I'm sure you'll agree!
The Rocky Mountains straddling the middle of the state give way to the vast desert and red rock plateaus in the west. In the south, the landscape turns arid, and small rural towns give it a unique character. Colorado's diverse scenery just doesn't stop!
Home to the largest amount of "fourteeners" (mountains higher than 14,000 feet) in the United States, Colorado is a beacon for outdoor enthusiasts from all over the world. In summer, the state offers camping, mountain biking, and hiking; and in winter it is one of the best places for snowboarding and skiing in the United States.
Whether you want to make your road trip span a week, ten days, or two full weeks, there's plenty to see and explore along the way. We'll start with places to see and explore in seven days, and add stops the logner your trip becomes. One thing is for sure, no matter how long you stay, you're bound to find some of the most beautiful scenery in the Centennial State. Get yourself a rental car and be ready for an adventure:
Colorado 1-week Road Trip Itinerary
If you only have a week in Denver then I recommend sticking close to the city–but fear not, there's still plenty to see and do. If you've never been to Denver then you'll definitely want to make this awesome city a part of your week stay. From there, you'll head to the mountain town of Boulder, and then you're only a short drive from the beauty of Rocky Mountain National Park.
Day 1-3: Denver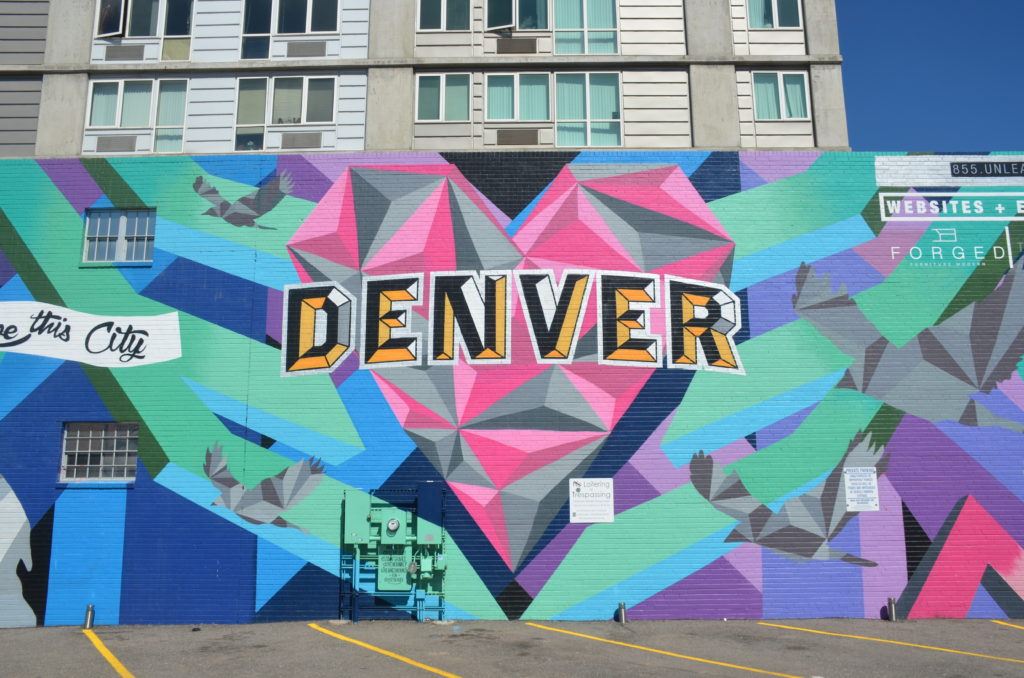 Denver is the largest city in Colorado and is a perfect jumping off point for your adventures in the Rockies.
Over the last decade, Denver has grown from a sleepy town into one of the most vibrant cities in the western USA. Today it boasts world-class breweries (go on a tour if you have time), restaurants for all tastes, and plenty of historical landmarks ( Larimer Square, Union Station, and 16th Street Mall are among the most popular ones ).
And if you crave some culture, visit the Denver Art Museum, or the famous Denver Mint – a museum that chronicles the history of gold and silver coin production back in the days of Colorado's mining boom. Finish your day in the RiNo (River North), a former industrial area that has undergone a transformation and is now one of the coolest parts of the city with street art, bars, restaurants, and cafes.
Nicknamed "The Mile High City," Denver sits a mile above sea level and has over 250 days with sunshine per year, so it's a good idea to bring some sunscreen. It's a pedestrian-friendly city, and since you will be walking a lot, the last thing you want is to get a sunburn before your big road trip.
To really explore everything Denver has to offer, I recommend spending at least two to three days in this city. If you're looking for a more budget friendly lodging experience, check out the 11th Avenue Hostel, an awesome spot to meet locals. If you have a little bit more cash to spare, then Thompson Denver is a great option.
Day 4-7: Rocky Mountain National Park (with a stop in Boulder)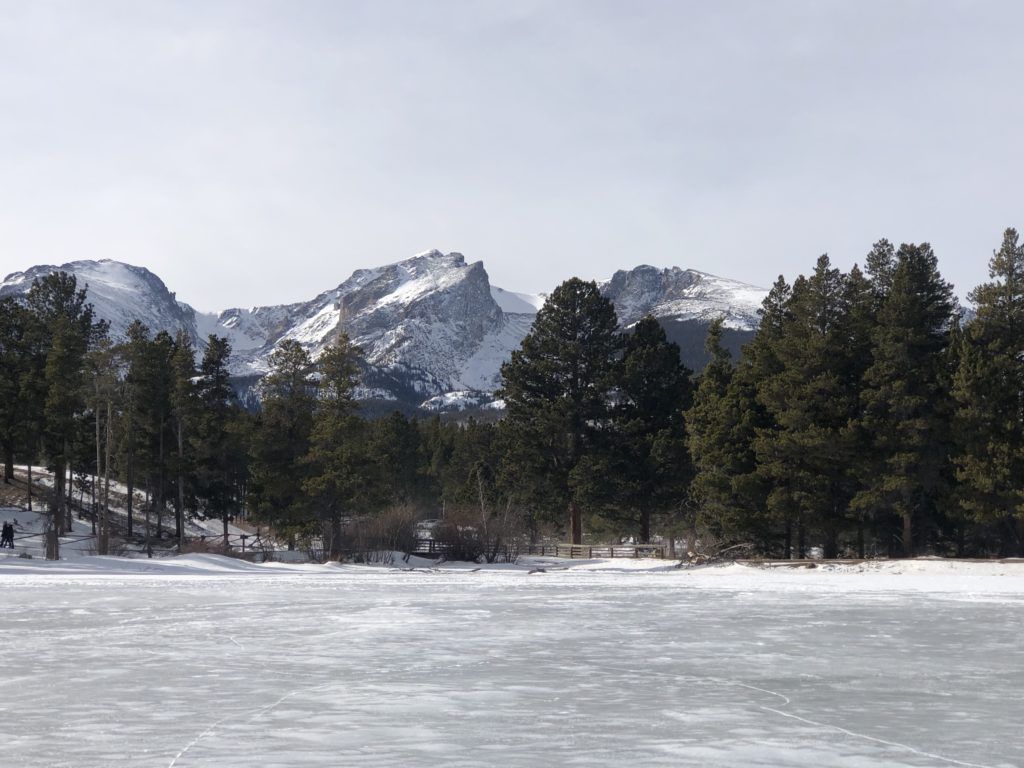 Rocky Mountain National Park is an unmissable stop on your Colorado Road Trip Itinerary. It's one of the most scenic national parks in the state and it offers breathtaking scenery at any time of the year. From Denver, head north toward Rocky Mountain National Park and take a pitstop in Boulder, a quaint college town that gives you the hippy vibe of Denver without the big city mentality. Boulder has a grand outdoor culture and a booming tech scene and is just a fun place to walk around. I recommend staying one to two days to really see everything this town has to offer. There's a range of places to stay from budget-friendly to higher priced locales.
After checking local stores and grabbing a bite along Pearl Street, explore hiking trails around the Flatirons – stunning rock formations that dominate the landscape of this town. Or take a challenging hike to Mount Sanitas to test your stamina.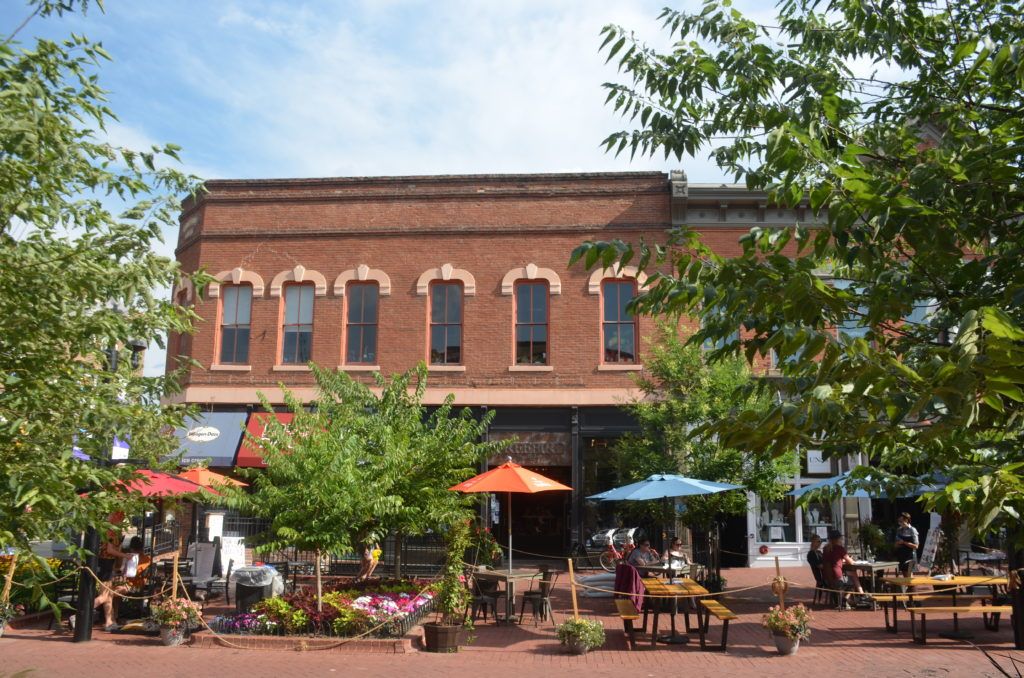 When you're ready to head to Rocky Mountain Nationalal Park, hop on Interstate-70 and continue your journey from there. After a long day of hiking, you can stay in Estes Park, the gateway to RMNP, however, make sure to book your room in advance as it's extremely popular during the high season! The park is very accessible and driveable, but to fully experience what it has to offer, spend a minimum of two days exploring the park.
Colorado Ten-Day Road Trip Itinerary
Ten days is a solid amount of time to see what Colorado has to offer. Rocky Mountain can be included on this trip, but it's in the opposite direction of Colorado Springs, so you'll need to plan accordingly, and if you'd like to include the National Park, I'd recommend limiting your time in Denver.
Day 1-5: Denver to Colorado Springs/Garden of the Gods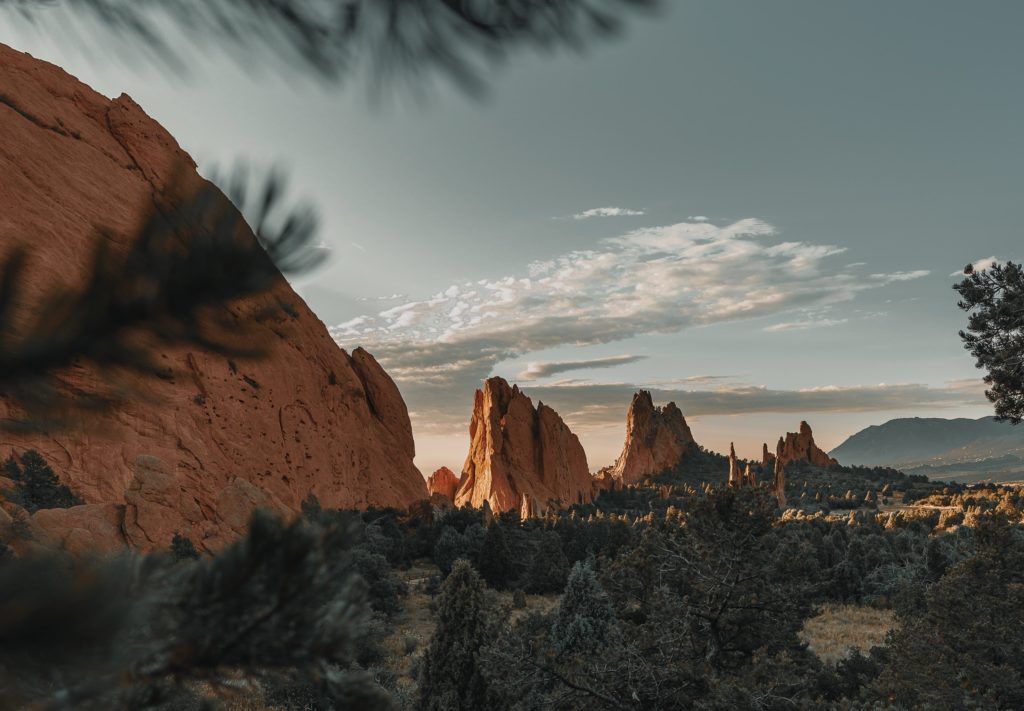 After your time in Denver (or Rocky Mountain) head south out of the city. Located at the foothills of Pikes Peak mountain, Garden of the Gods is about 1 hour and 20 minutes from Denver.
Garden of the Gods is a combination of incredible scenery, relatively easy hiking trails, and quirky rock formations that overlook Pikes Peak. Often referred to as one of the most popular hikes in Colorado, Garden of the Gods has over 15 miles of hiking trails that range from easy to moderate.
One of the best things about the Garden of the Gods is that it is free! From Denver, it's about a ninety minute drive via I-25. I recommend staying two to three days to experience everything this cool town has to offer.
The owner of the park, Charles Perkins, wanted to donate this place to the public, however, he died before he could do that. Later, his family fulfilled his wish by donating the park to Colorado Springs.
Garden of the Gods is beautiful at any time of the year, however, summer tends to be the busiest season, as with many other places in Colorado. Winter is a great time to snap some cool photos as the red rocks get covered with white powder creating wonderful scenery throughout the park. Fall brings some beautiful colors and milder temperatures, and spring is warm enough but not yet crowded.
PRO TIP: If you want to take good photos, try to visit the Garden of the Gods during golden hour on a bright sunny day when the bright red rock formations will create a beautiful contrast with the blue sky.
And if you are still craving adventure after wandering around the Garden of the Gods, you can get to the top of Pikes Peak that can be accessed by car or by foot.
Book your stay in Garden of the Gods here.
Day 6-10: Great Sand Dunes National Park and Preserve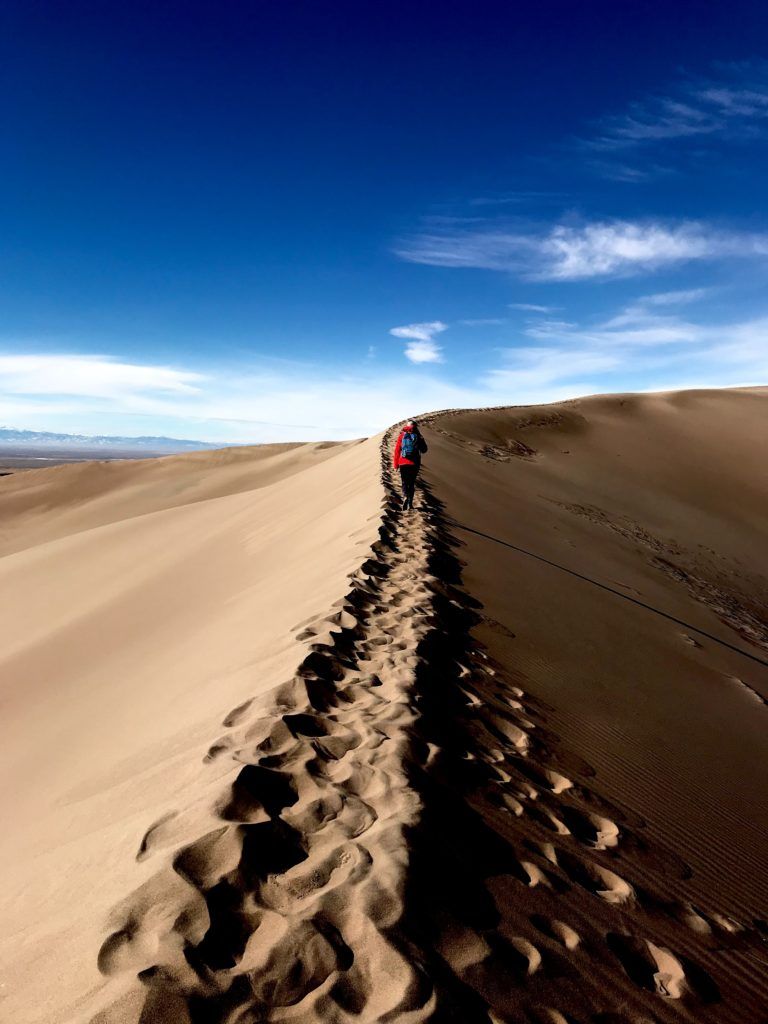 Colorado isn't all forest, mountains, and lakes, and for your ten-day road trip this is your destination!
Head to Great Sand Dunes National Park and Preserve in southern Colorado and you will find the highest mountains of sand in all of North America! Located at the backdrop of the Sangre de Cristo Mountains, these majestic sand dunes stretch for 30 square miles. It's a little under a three hour drive from Colorado Springs via I-25 and then 160.
Sand sledding and sandboarding are some of the most popular activities here. So grab a sand sled at one of the area's rental stores and slide down a tall sand dune! Or take a leisurely hike along a sand dune, have a picnic, and set up your camping spot for the night to enjoy this enigmatic and tranquil place.
Thanks to its remote location in rural Colorado, the Great Sand Dunes National Park and Preserve is also one of the prime locations for stargazing, with many dark enthusiasts coming year-round.
The Great Sand Dunes National Park and Preserve is located about 35 miles away from Alamosa. While it's often dry and warm during winter, winter brings cooler temperatures, so be prepared! Alamosa has a range of places to stay from budget-friendly to more upscale getaways, but fortunately both options are relatively affordable compared to other places in Colorado. I recommend staying about two to three days to experience everything there is to see.
This rounds out your ten-day road trip, giving you just enough time to head back to Denver. You can also break up your time in Colorado Springs for both parts of the trip so your drive back to Denver won't be as long.
Colorado 2-Week Road Trip Itinerary
If you're really down to see all Colorado has to offer, then this two-week road trip is for you. To make the most of this trip, I recommend organizing your trip so you limit your time in Denver. Either fly in late, crash at a hotel and drive the next morning or grab your rental car and get moving!
Day 1-3: Breckenridge/Frisco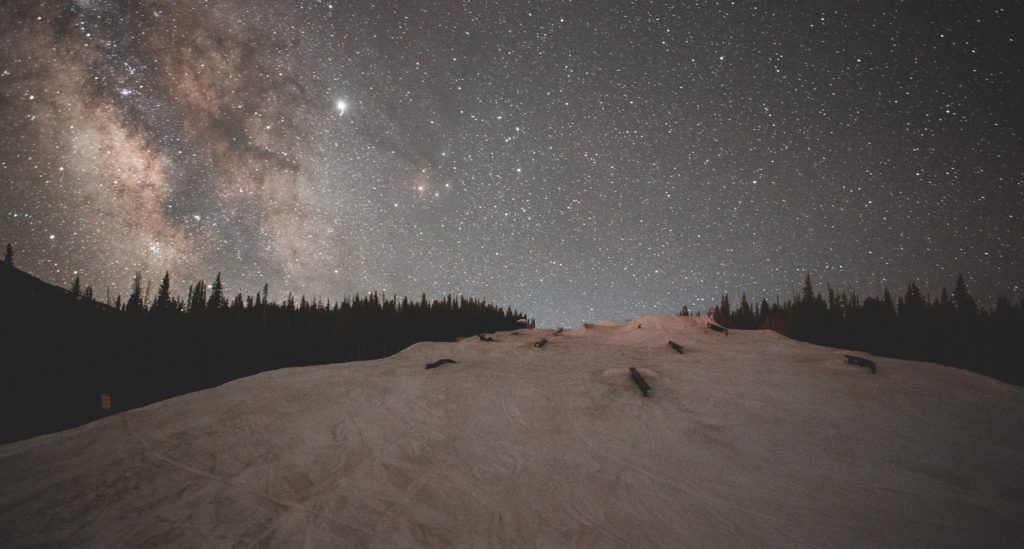 Breckenridge and Frisco are a classic Colorado stop in the heart of the Rocky Mountains and your first place to rest on your two week road trip. Located about an a hour and a half from Denver, you'll take I-70 W for most of the drive, and when I say this is one of the most scenic drives I've ever done, I mean it. Cliffs tower over the roadside as you drive through tunnels dug into the mountainside. Keep in mind, this road will close during snowstorms if the weather gets out of hand so you'll want to plan your trip accordingly.
Located near several fourteeners (or mountains with the elevation higher than 14,000 feet), Frisco is a year-round vacation spot that used to be a mining town in the old days. Whether you want to enjoy a hike to Quandary Peak (East Ridge is the easiest route that is perfect for beginners, while West Ridge is more suitable for experts), have some fun at Frisco Adventure Park skiing or tubing, Frisco has it all!
The neighboring Breckenridge is a small mountain town with the charming Main Street where you can find stores, pubs, and restaurants among other things. And while most people have come to associate Breckenridge with skiing, the town also offers many other activities such as whitewater rafting, mountain biking, and hiking. In addition, the town has a rich mining history and many well-preserved buildings from that era.
If you are visiting Breckenridge in summer, hiking is an absolute must. The area is home to hundreds of incredible hiking trails with gorgeous wildflowers and alpine lakes which make this destination so popular.
Similar to Telluride and Aspen, Breckenridge hotels can be pricey. Luckily, there are plenty of options for dispersed camping in the area. In addition, you can also try nearby Frisco and Silverthorne. I recommend staying two to three days so you can explore both towns fully.
Day 4: Independence Pass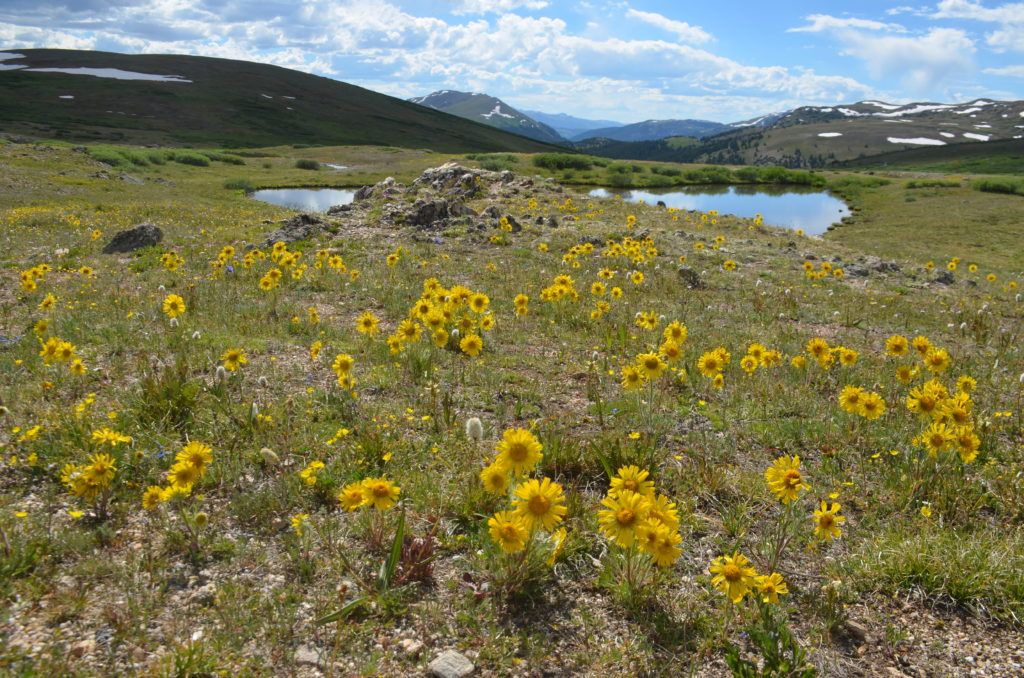 One of the highest paved passes in North America, Independence Pass, is a must for anybody who comes to Colorado. Located at an elevation of 12,095 feet, it begins near Leadville, stretches all the way to Aspen, and traverses through the Continental Divide.
While the pass is only 32 miles, take your time when going over it. The views along the way are breathtaking and the two lane-road winds along sharp curves. While the road is closed in winter, it's one of the most popular destinations in Colorado during summer with holidays and weekends being the busiest days.
In addition to enjoying the scenery along the way, you can also enjoy several trails located right off the pass. One of the best hiking trails in the area is called Lost Man Trail that provides access to the beautiful alpine meadows and lakes. You won't need to stay here, though, this will just be a fun place to drive through.
Keep in mind, the road is closed during the winter. If the road is open, however, the drive from Breckendridge through Indepdence Pass, takes a little under two hours via Interstate 24 to 82 and will take you across the pass and to your next destination–Aspen.
Day 4-7: Aspen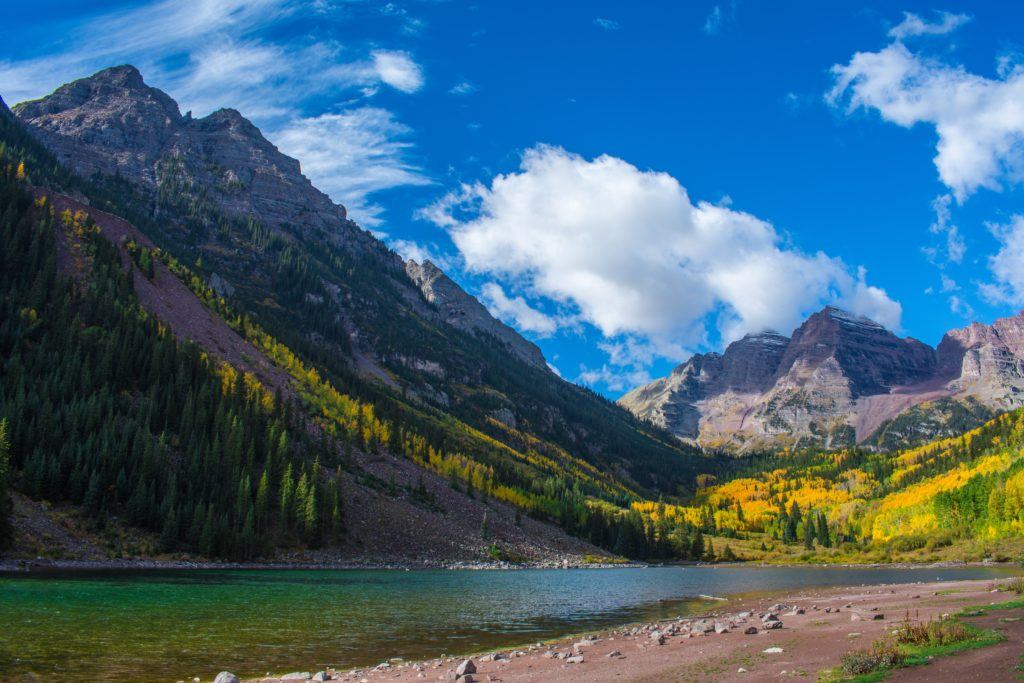 Chances are you have probably heard of Aspen even if you have never been to Colorado. While Aspen is a great place to visit at any time of the year, it's skiing that has made it so famous.
People from all over the world come here to hit the famous Aspen slopes in areas such as Aspen Highlands, Aspen Mountain, and Snowmass Ski Resort among others.
However, it's not just the winter season that offers plenty of things to do. In fall, visitors come to snap photos of the iconic Maroon Bells, the two majestic peaks reflected in the still waters of the Maroon Lake – one of the most photographed places in Colorado; or hike the Rio Grande Trail – one of the easiest trails near Aspen.
If Independence Pass is open then you're only a short 45 minute drive to Aspen along 82. If, however, the road is closed, you'll be skipping Independence Pass and heading from Breckenride directly to Aspen, about a three and a half hour drive from I70 to 82.
PRO TIP: While Aspen tends to have more pricey accommodations, nearby towns Carbondale, Basalt and Glenwood Springs have more budget-friendly accommodations. Regardless of the time of year, Aspen has A LOT to see and do. I recommend staying two to three days to experience everything this famous town offers.
Day 8: Glenwood Springs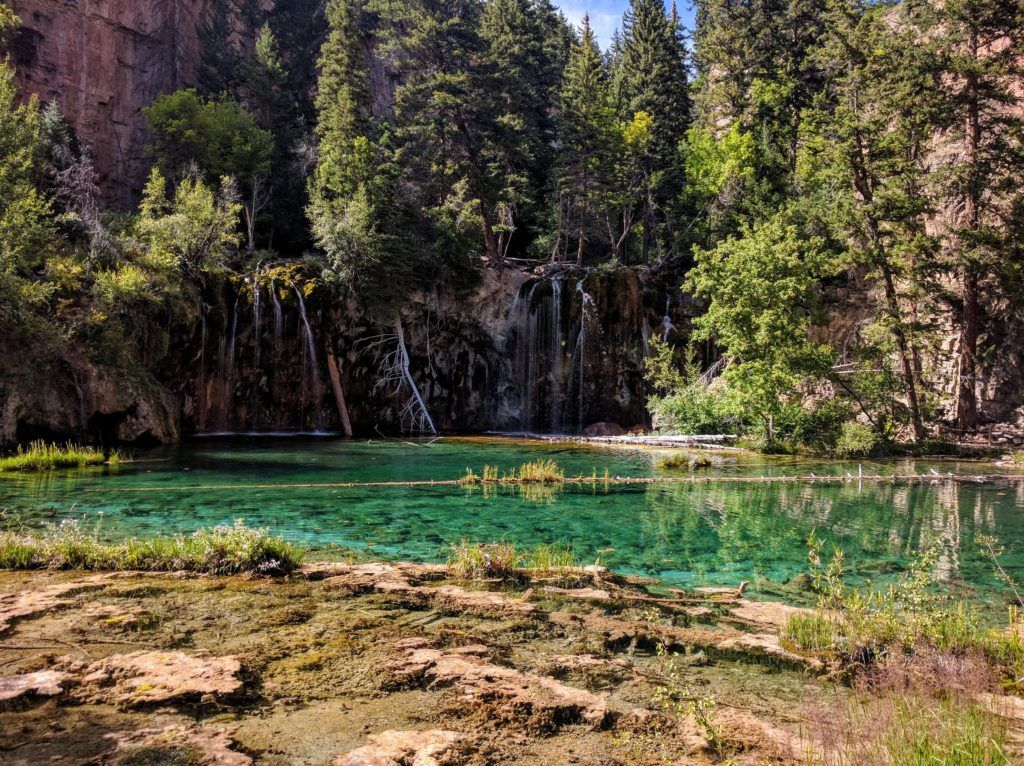 Aspen's neighbor to the north, Glenwood Springs, is home to world-famous hot springs where you can soak in mineral-filled waters. The town also offers a vibrant outdoor and cultural scene. Visitors enjoy rafting down the river through the scenic Glenwood Canyon, biking the 14.4-mile Glenwood Canyon Recreation Trail, and hiking the area's scenic trails.
Hanging Lake is one of the most beautiful hikes near Glenwood Springs, however, it has fallen a victim to its own popularity, as it began attracting thousands of visitors on a daily basis. As a result, local officials created a reservation system and a host of rules that didn't exist years ago.
If you want to enjoy Hanging Lake, I recommend making your reservation for a weekday. Glenwood Springs can be a pitstop for an afternoon, or you can stay longer–just remember, the next part of your two-week road trip is going to be a bit of a drive.
Day 9-10: Telluride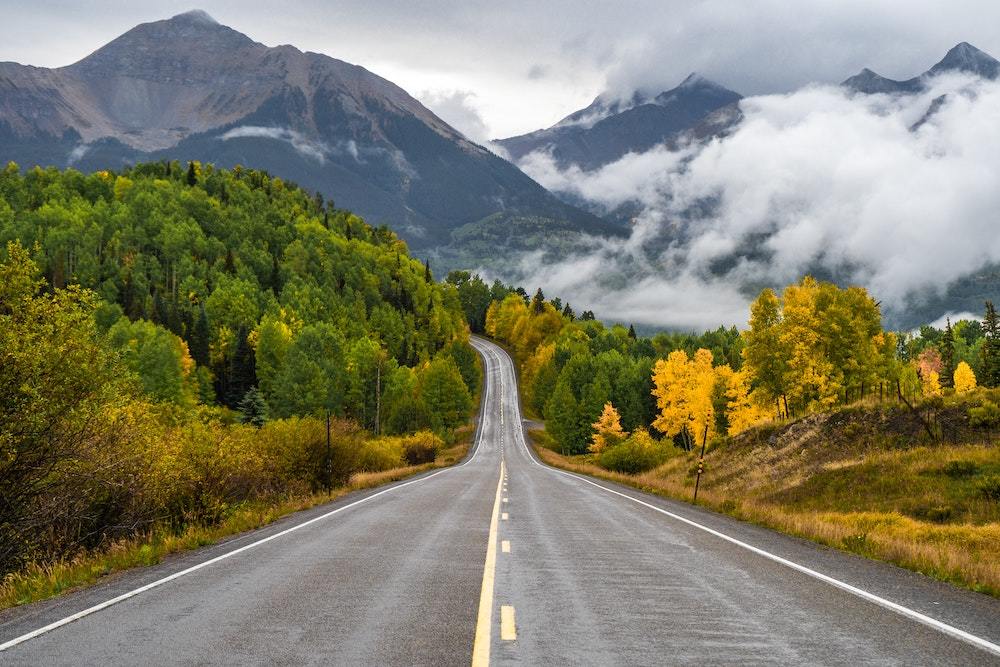 Telluride, about three and a half hours from Glennwood Springs, has become one of the premier destinations for winter sports in North America. After mining in the region waned by the 1970s, the town was reinvented with the help of locals who built the area's first ski resort. But Telluride's spirit of Old West continues to live on to this day and you can feel it the moment you step in the city's downtown.
Today this small town is considered one of the top places for recreation in Southwest Colorado, thanks to its Victorian-era charm, hiking, mountain biking in the summer, and skiing and snowboarding in winter. People from all over the world come here to experience the incredible atmosphere.
But besides being an outdoorsman's paradise, Telluride is also a major destination for festivals during summer months. Some of the most prominent events here include Mountainfilm, Telluride Bluegrass Festival, and Telluride Film Festival.
Telluride accommodations come at a premium price, especially during the high season. Check out nearby towns Ridgeway, Ouray, or Montrose for budget-friendly options. And if you would like to camp, head to the gorgeous Alta Lakes outside of Telluride. I recommed staying here for atleast a day or two, possibly longer if you plan to get into the outdoors.
Day 11-14: Mesa Verde National Park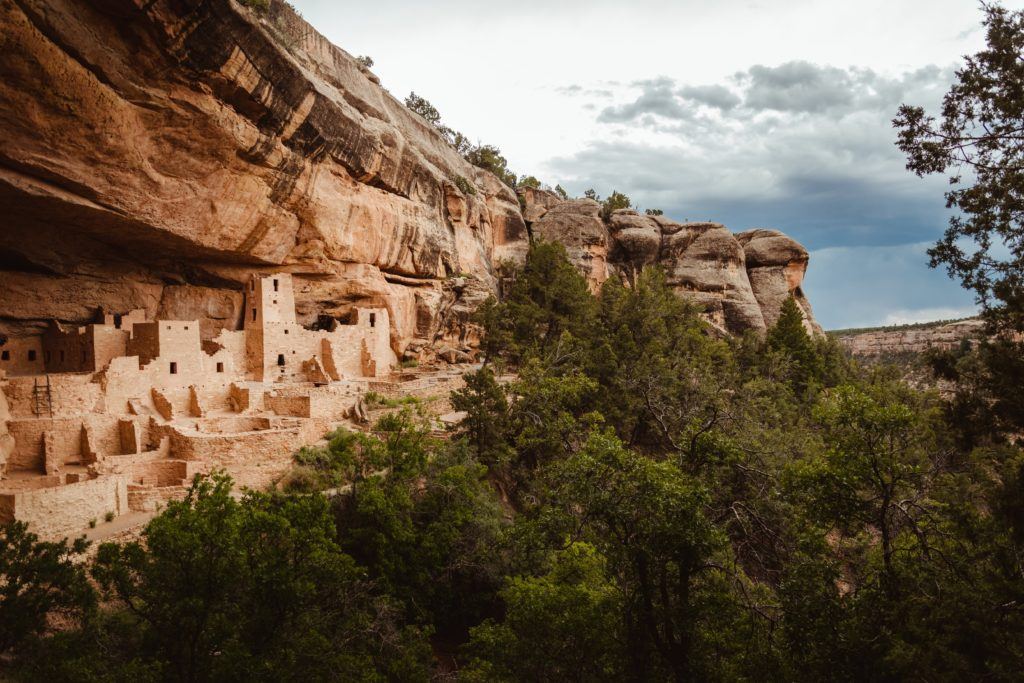 The final stop on your two week road trip will take you from Telluride to Mesa Verde National Park, an hour and forty minute drive along Interstate 145. Located in the southwest corner of Colorado, Mesa Verde National Park was created to preserve the archaeological sites that chronicle the heritage of the Ancestral Pueblo people who lived here from 600 AD to 1300 AD. Translated as "Green Table", Mesa Verde offers a combination of centuries-old history that can be seen in hundreds of cliff dwellings.
Visitors can learn about the history of this place and explore hundreds of ancient cliff dwellings as part of a guided tour (tickets can be purchased at the park's visitor center), or take a self-guided tour of the Step House at Wetherill Mesa at your own pace.
And if you don't feel like walking around the archaeological sites, you can visit many viewpoints and overlooks along the 6-mile Mesa Top Loop Road on the Chapin Mesa.
It's a great way to understand the unique history of the area because all of the sites are arranged in chronological order. If you're left wanting more, check out the Chapin Mesa Archaeological Museum – a great alternative to being outside when it gets too hot in summer.
When you tour the park, don't touch the dwellings. These ancient structures are fragile and can be easily damaged. Stay inside the park or in the nieghboring city of Cortez. Spend at least two to three days in the park to fully absorb this beauty.
And if you decide to go for a hike, Chapin Mesa also has several trails such as Spruce Canyon trailheads and the Petroglyph Point Trail. That's it, friends! Your two week adventure is now set. Just keep in mind, if you decide to head straight back to Denver from Mesa Verde, it's a seven hour drive, so depending on your patience, you may want to back track the way you came and split up the drive in other cities. Either way, you're truly in for an adventure with this one!
***
Well you there you have it, folks! With these three different itineraries, you're certain to have plenty of options to explore on your Colorado road trip. Follow each one directly or combine them to make your own. Either way, one thing is for sure: you're in for a great time!