Hello from sunny and green South Tyrol in Italy, a region you may have noticed I can't stop coming back to.
What I love about it now is the same feeling I had when I came here the first time and again six months later with my mother – it's just so darn unexpected and not at all what I would have normally thought of when I pictured Italy in my mind's eye.
South Tyrol is so green and covered with wild flowers in the early summer and changing leaves in the fall. If you love the outdoors (and you know that I do!) there's an endless list of hikes, via Ferrara, rock climbing, skiing in the winter, oh, and really nice food.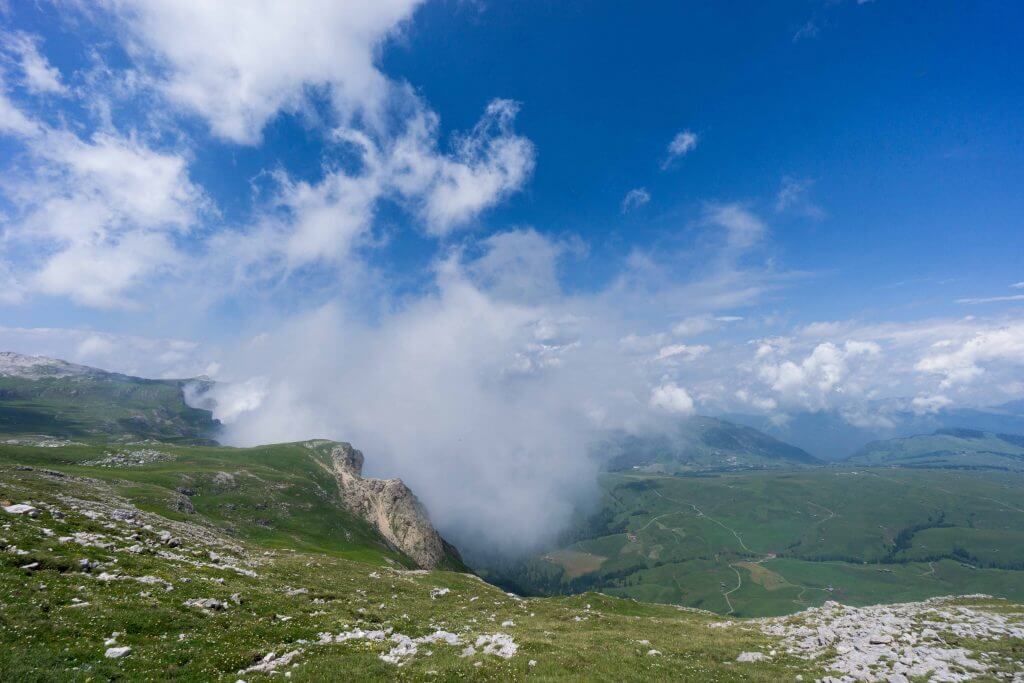 I also just love that as I drive through here I keep seeing castles (South Tyrol, by the way, is home to 800 of them), Alpine huts, and sharply-sloping rolling green mountains covered in grape vines.
Given my love of camping and increasing need to stay connected and charged while doing so, when battery company VARTA Consumer asked me to join them using and taking photos of their flashlights, powerpacks, and batteries along with my bestie Yvonne, I didn't hesitate to say 'yes.' Can you think of a more perfect job for me than a week camping throughout my favorite part of Italy?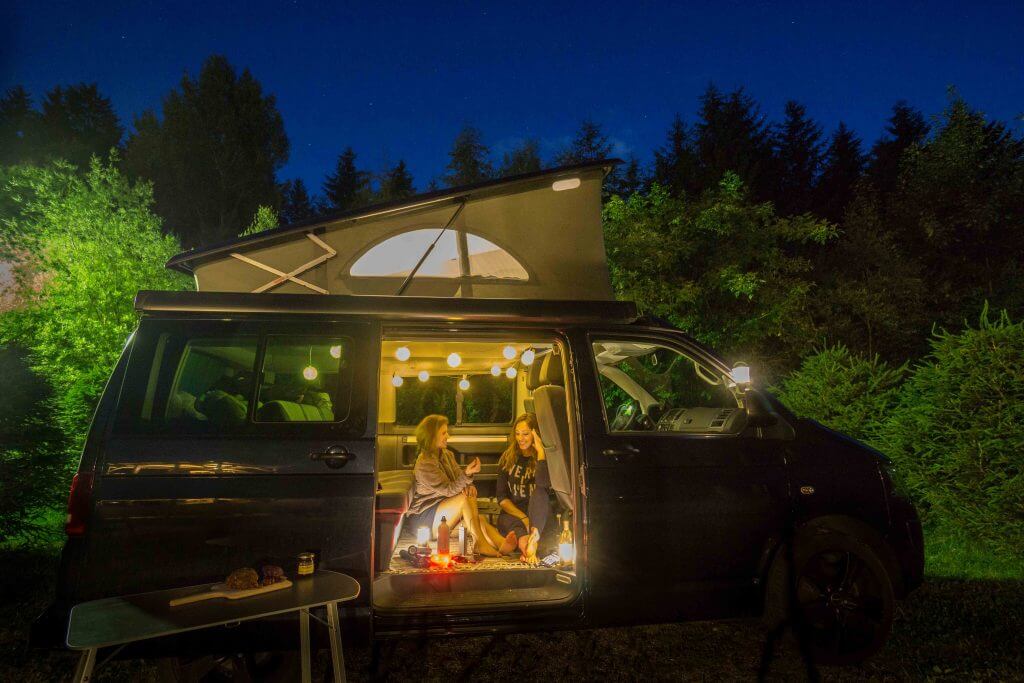 Here's what it's been all about so far:
Hiking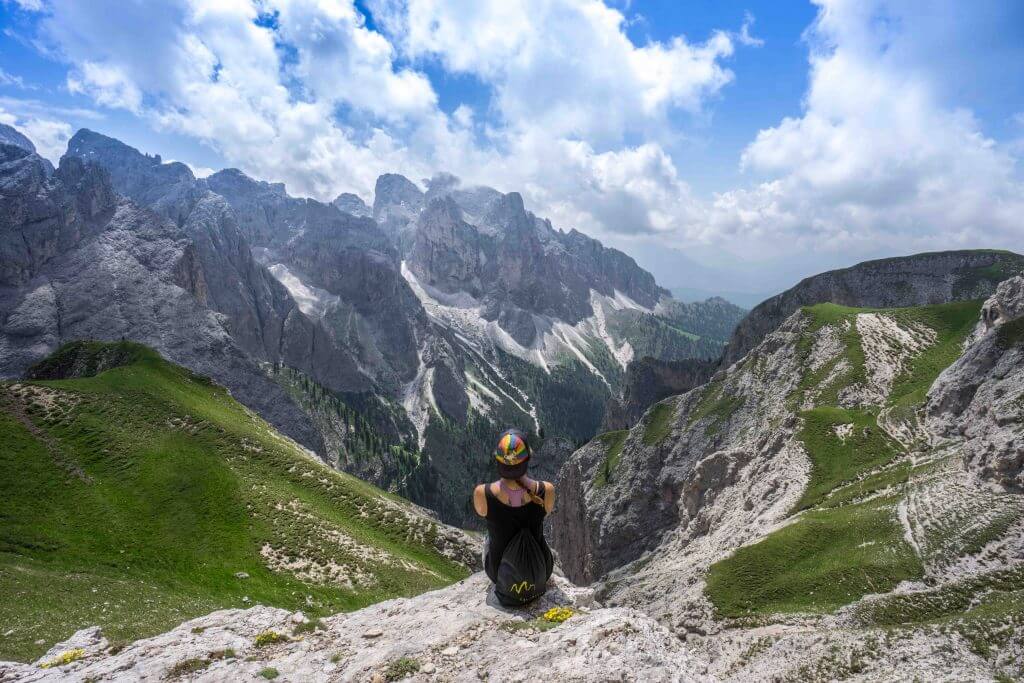 I'm all about hiking and of course everywhere has its own special beauty. Though I'd never say one place is definitively better than the others, if we're talking purely about landscape and quality and variety of the trails, the mountain range I love the most is the Alps. A really gorgeous part of them runs through South Tyrol.
The huts running all through them with comforts of home, the intense greenery, and the dramatic mountain peaks all combine to win me over.
I also really love the variety of cultures all through them, and nowhere is that more evident than South Tyrol. Yes, the beaches down south and Tuscany sure are nice, but I just love the hiking up here. It's what keeps me coming back.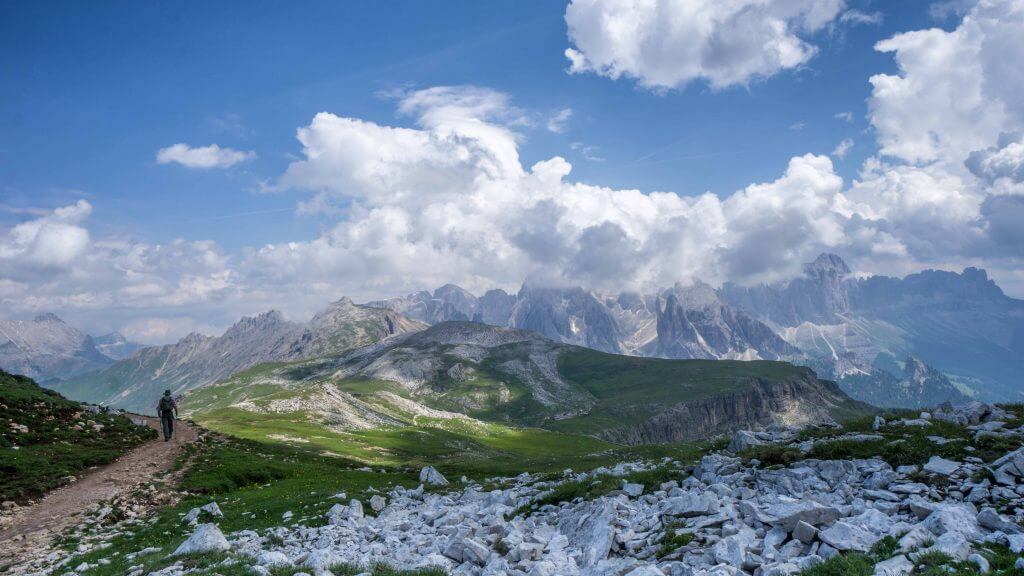 This time I hiked from the Rifugio Alpe di Tires 2440 M (yes that's the name!) over to Rifugio Bolzano. You can hike up to the Rifugio Alpe di Tires 2440 M as well from the valley, which is accessible by public transport (In my case, I took a Jeep up as we were low on time).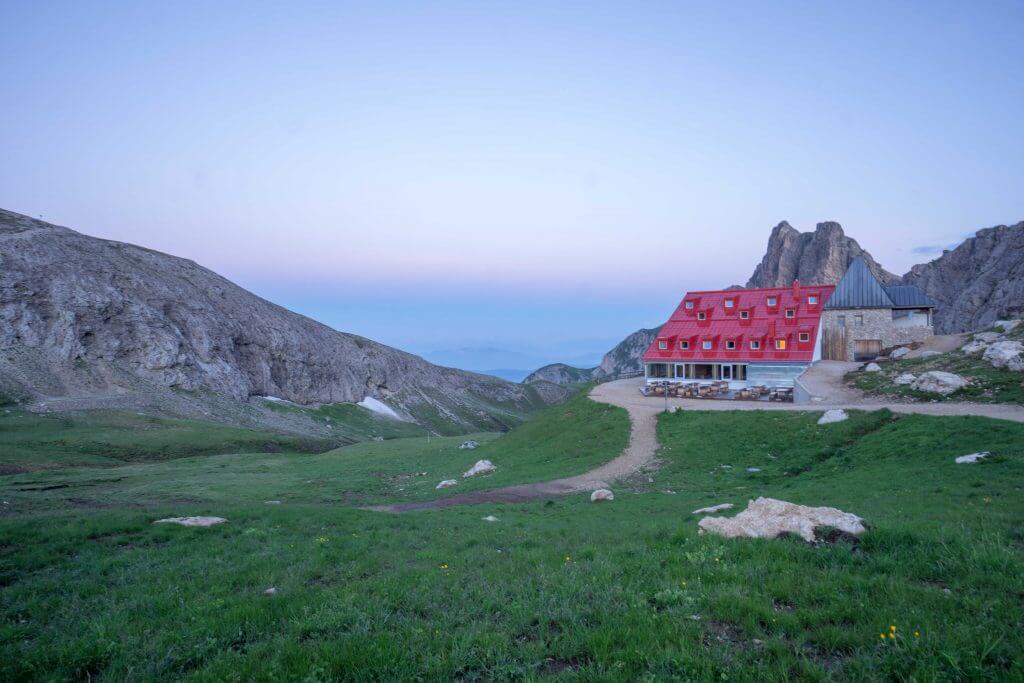 It's a rather easy hike with a few short and steep upward parts between the Rifugios. On a clear day you can see layers upon layers of mountains and valleys in every direction. I also loved how different this hike looked coming and going. I was like doing two totally different hikes! It took about two hours each way, although of course everyone is different.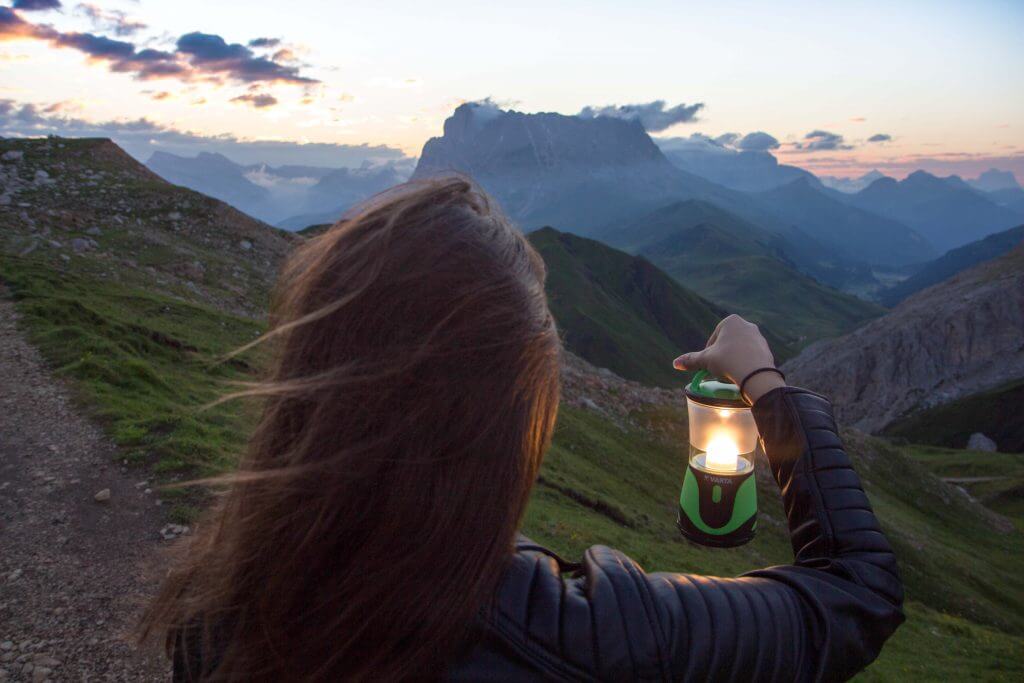 Camping
Camping in a camper van is pretty easy in South Tyrol and I found that the campgrounds featured pretty nice bathrooms as well.
My favorite so far (I'm still going!) is Corones which has a pool and even little wine barrel rooms with heating and power plugs.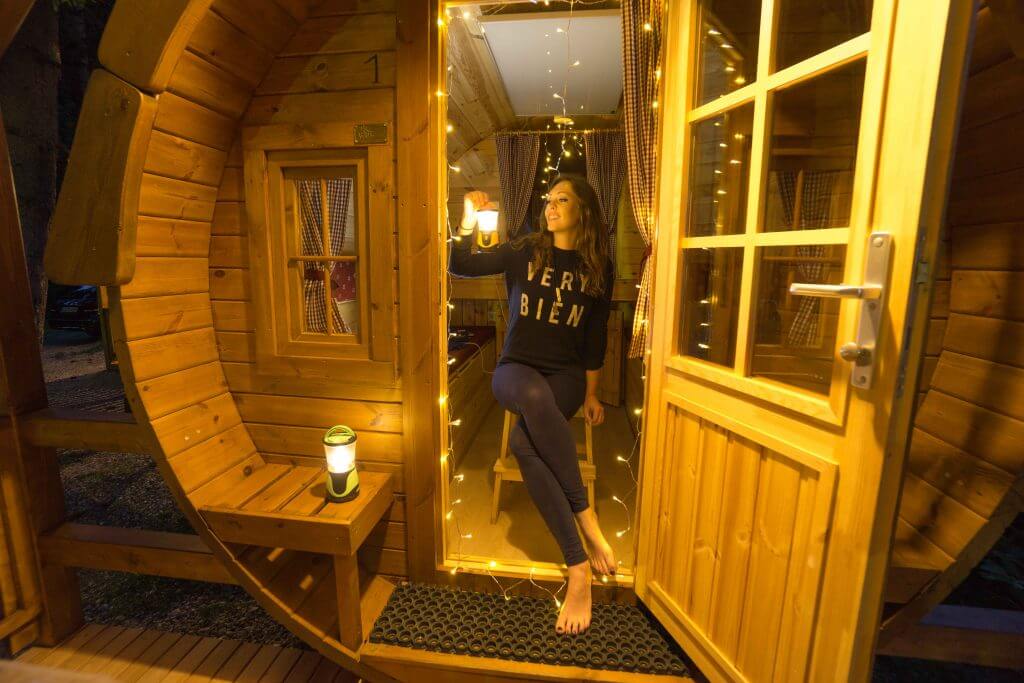 Plugs weren't a big deal for us, though. We had all the power we needed in several power banks from VARTA Consumer as well as lights galore.
Food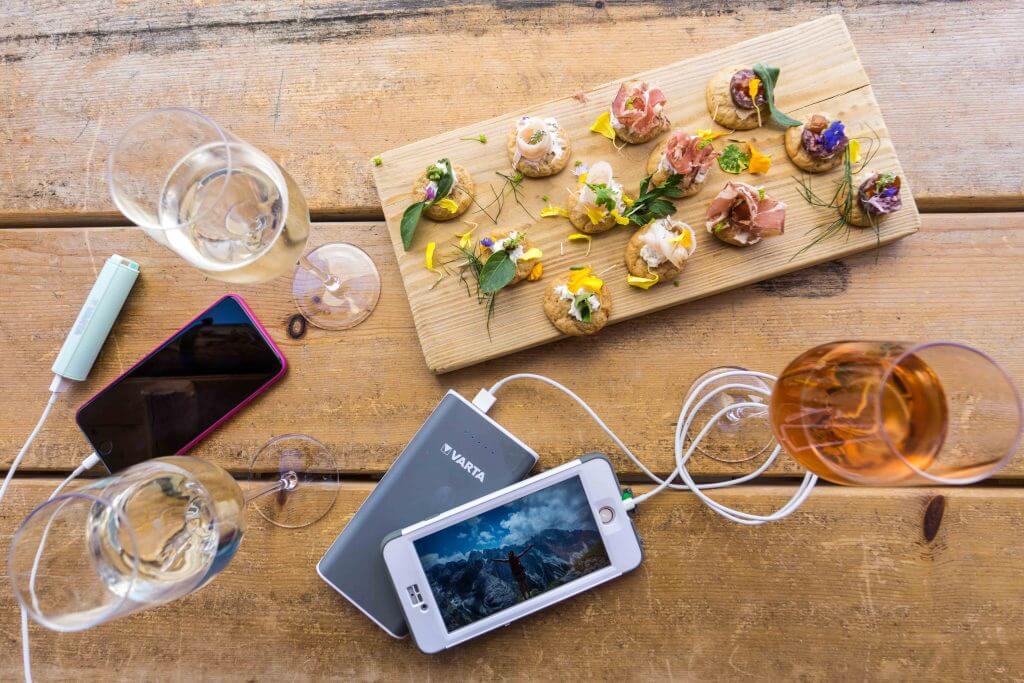 If you've been reading for a while you already know, food isn't really something I talk much about (that's why Jenn is so great!), unless I'm in Italy, that is.
Thanks to an awesome local's recommendation, Yvonne and I tried the food at Gostner Schwaige, a hut in the valley below the hike we did, known for colorful and inventive food made with tons of local flowers.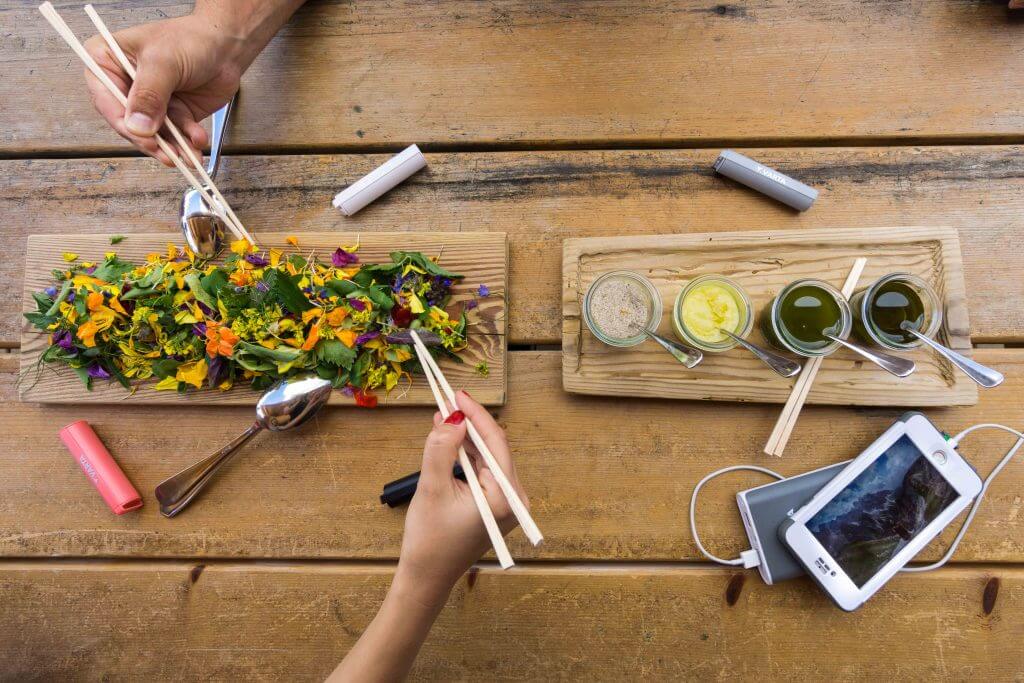 Seriously having lunch there was like walking into a field of flowers, intentionally face planting, and eating everything in sight, but only way more artfully chosen and paired together. It's all about freshness and creativity. Who doesn't love that?
The sparkling wine was spiked with rose and pine, the salad consisted of 24 different leaves and flowers, and the main dishes were so full of flavor and color, it made me think for a moment that I'm a food blogger as I snapped away photo after photo of the food. Usually I just forget and dig right in but this was too beautiful to disturb before digging in. I know I'm gushing but seriously, go there, and you'll fall in love too. Unless you hate flowers, but I've never met anyone who has!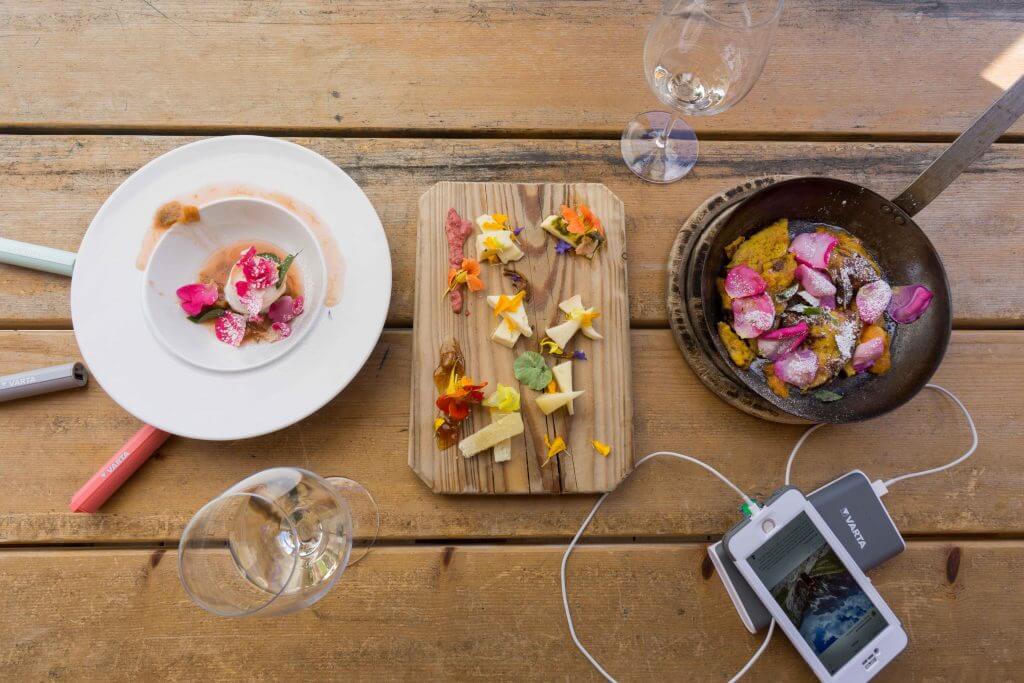 In my effort to post more often in the moment, writing this from a campground, this is my impression of campervanning it in South Tyrol so far. Unsurprisingly, I still love it just as much as I always have. More to come soon!
*This post (obviously) was brought to you in collaboration with Visit South Tyrol and VARTA Consumer. I would never camp without batter power and my reviews of the products, campgrounds, and food are all sincere. Your trust always comes first.