Whether you're heading to Bora Bora for your honeymoon, a family vacation, or a solo adventure, you're in for a treat. Travelers flock to this Pacific island destination to rent iconic overwater bungalows, swim with humpback whales, and explore its lush jungle interior.
Deciding when to visit Bora Bora depends on a few things: your budget, the activities you plan to do, and your comfort level with heat, humidity, and rain. Although it's often referred to as a luxury destination, you might find that certain times of year are much more affordable than you thought.
Here's a breakdown of what you can expect during each of Bora Bora's unique seasons:
Dry Season: May–October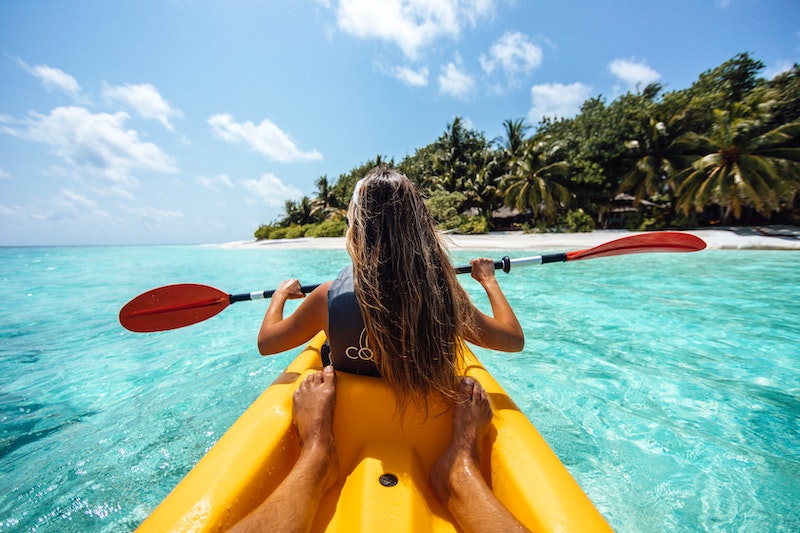 The dry season is the best time to visit Bora Bora. Temperatures hover around 75 degrees during the day, with very little rain and low humidity. The clear skies of the this season make it the perfect time to explore the island, go for an epic hike, snorkel, or relax at the beach. You'll also have the best stargazing during this time, as the night sky is normally clear and bright.
Another big plus to visiting during the dry season is having a much better chance of being able to enjoy the awesome hikes in the island's jungly interior. Some of the trails can be challenging or even dangerous in the rain, as the rocks get very slippery when wet.
High Season: June–August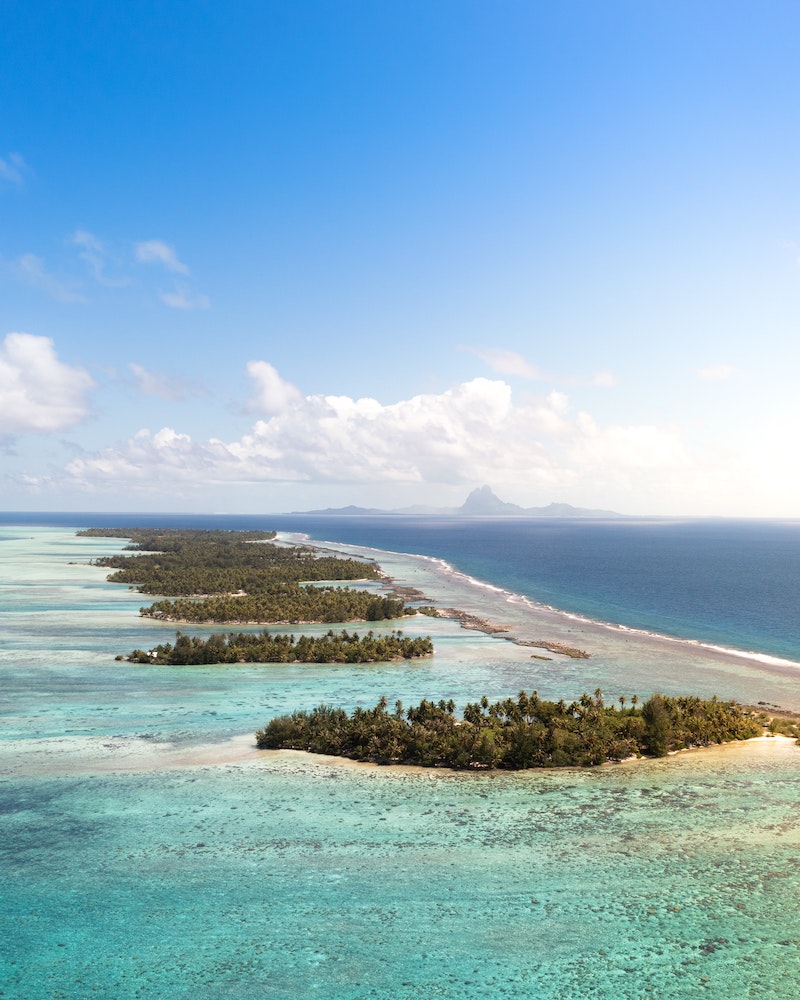 Within the dry season is also the peak tourist season: June to August. The weather conditions are at their best in August, and visitors flock to the island at this time to enjoy the sunny skies and milder temperatures.
Costs to travel to Bora Bora will be higher during these months, but you'll also be able to enjoy peak festival season. With the influx of tourists comes a burst of life on the island, during which you'll get to see its vibrant culture at its liveliest.
The island's largest festival, called Heiva i Tahiti, happens every July or August. It's sort of like a Latin American carnaval, with extravagant parades, live music, and gigantic parties. If you can plan your trip so you can attend this, you'll be able to celebrate along with locals at the year's most exciting celebration.
Low Season: November–April
Since I've always been a budget traveler, I totally get why people intentionally travel during low season. Bora Bora's is from November to April. This is the best time to get a great deal on flights and accommodation, but come prepared for less-than-ideal weather. Especially between December and March, it can be very unpredictable, which tends to keep tourists away.
This six-month span is also the hottest time of the year there, with temperatures typically around 90 degrees during the day, with high humidity.
The wettest time of year sees monsoons passing through and frequent afternoon rainstorms. However, the rain doesn't typically last all day, and there's still plenty of sunshine to enjoy.
Keep in mind that if you plan to travel to Bora Bora during the rainy season, you'll likely experience very high humidity and lots of mosquitos. This doesn't have to be a huge drawback, though: come prepared with a rain jacket and lots of bug spray, and you'll be just fine.
One big drawback of visiting during the rainy season, however, is the uncertainty of hiking conditions. Since the rain makes the rocks slippery, doing a big trek on the island is risky and could even be dangerous. If you are going to Bora Bora with in hopes of hiking up to the top of a mountain and seeing the views from above, low season probably isn't the best time for you to go.
Shoulder Months: November & April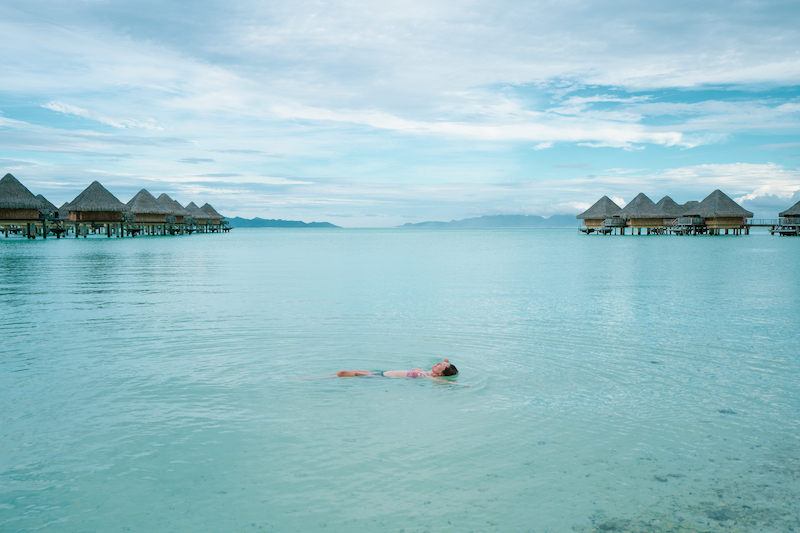 Since the wet season is from November to April, visiting at either the beginning of it in November or the end in April is a great option for budget travelers. These are known as "shoulder" months, because they're at the beginning and end of low season, meaning you have a good chance of having better weather and lower prices.
Some travelers consider November the ideal time to visit Bora Bora. Rainy season hasn't started up in full force quite yet, and you can find good deals on flights and accommodation. You'll have the chance to experience the best of the island's warm, sunny weather at a lower price.
April's weather is a bit more unpredictable than November, but it's still a great time to visit. It's right before the dry season — visiting then means you'll avoid most of the island's high-season crowds.
Since November marks the end of whale season, it might be a better choice than April, because you'll have more options for things to do. There's also less rain in November than there is in April, so hiking is also much more of a possibility.
Whale Season: July–November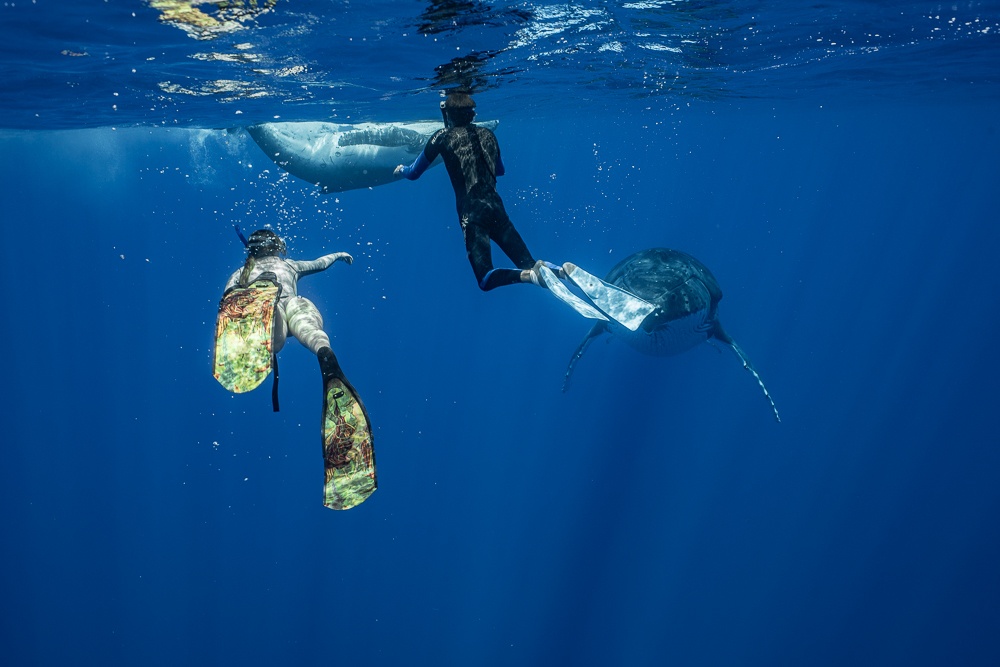 Many travelers visit Bora Bora hoping to get up close to humpback whales. Peak whale season is from July to November. While there isn't always a guarantee you'll see whales when you visit, your best bet is during this time, which coincides in part with high tourist season. If you don't mind the crowds and higher prices, this is a wonderful time to visit. But since November is shoulder season, an trip early in that month is ideal for good weather, lower prices, and seeing whales.
If you do plan a trip between July and November, don't miss out on the chance to swim with humpback whales on a tour like this one.
You're now ready to start planning your trip to Bora Bora, so which season will you choose? A money-saving low-season trip, or a high-season splurge?
If you've already been here, let us know when you favorite time of year is!