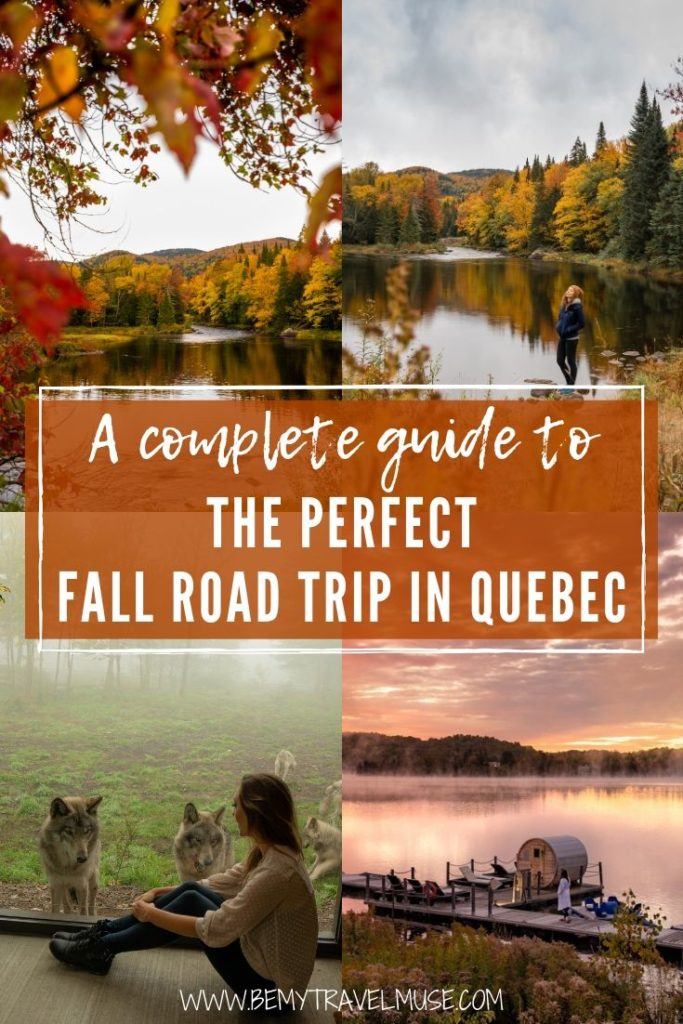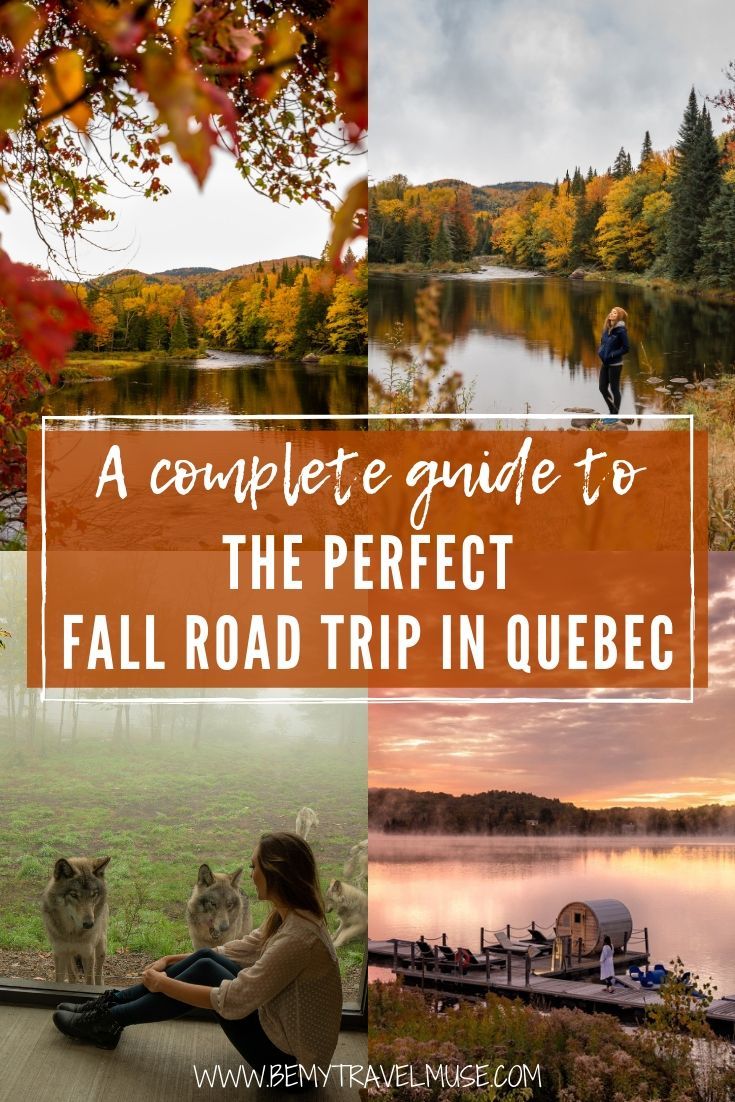 The mist rolled in and out as I made my way down the highway, laughing at the way Google maps pronounces Chemin and Sud, and marveling at how the names of streets and exits manage to be over one hundred letters long, with names abundant in hyphens.
The colors exploded all along the route in fireworks of yellow, orange, and Canadian maple leaf red. Nature was putting on a show and I was an enthusiastic observer. The fall leaves, maple-all-the-things, and perfect shoulder season timing is exactly what I was after.
My road trip in Québec actually started acroos the river in Ottawa, Ontario and then took me on an adventure with wolves, picking apples followed by a maple-themed feast, then to a ski resort and national park and finally onwards to Montreal. For those looking for an autumn adventure, this is my Québec road trip of dreams:
Gatineau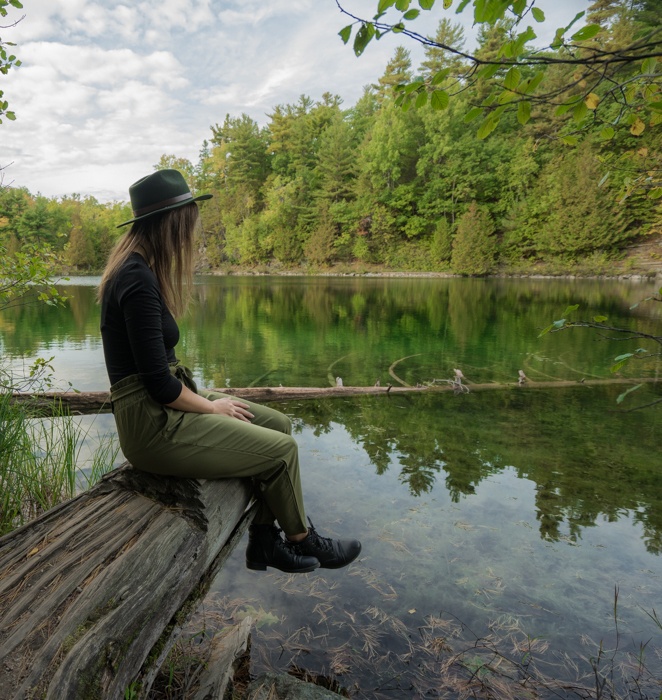 This trip begins in Gatineau, flying into Ottawa and making your way over to the Québec side.
Canadian Museum of History
On day one I explored the Canadian Museum of History, which was the perfect way to get a lay of the land before beginning on the road trip.
I'll be honest, I'm usually not a museum person, but I was genuinely engaged by this museum, learning about Canada's road to where it is now. Like the history of most of the world, there's plenty of good, lots of bad, and plenty of 'oh wow, I had no idea,' moments, which is why I encourage you to visit.
The view from the outside is amazing as well. Admission is $20 CAD per person, and I'd give it at least 3 or so hours, particularly if you like to read every word and engage with the exhibits.
Gatineau Park
Gatineau Park is over 360 km² of green space for walking, biking, and cross country skiing. During the fall, the leaves change in an explosion of color. I was there just before they began to change, and checked out the Mackenzie King Estate as well as Pink Lake.
The lake has a 2 1/2 km trail running around it, which is pretty flat and easy. If you go later in the day during August and September, you'll be able to see the bright green color of the lake as shown in the photo above due to the abundance of naturally-occurring algae in the water.
Nordik Spa-Nature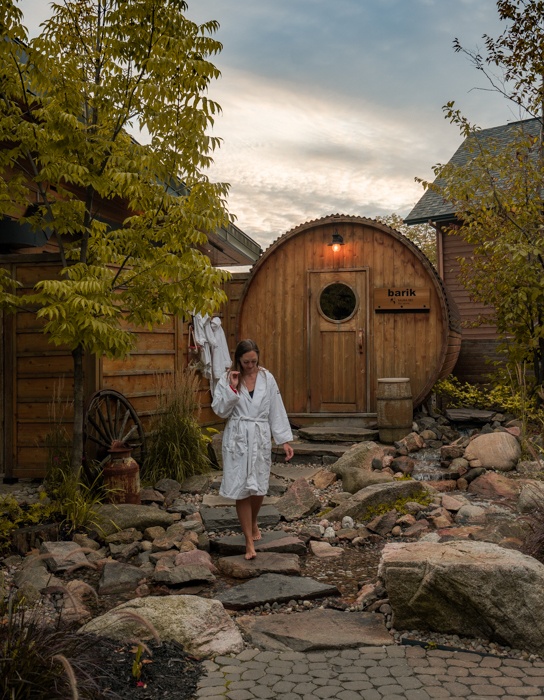 I learned early on that they love spas in Québec as much as I do! I have really missed the European style sauna after leaving Berlin, but the Nordik Spa-Nature checked all my boxes!
It's a well thought out spa with 9 saunas that vary from dry to steam and 10 pools of varying temperatures. They have plenty of opportunities to alternate between hot and cold, and they even have a saltwater pool that I floated in for almost an hour, thinking it was only 10 minutes! It was so meditative and relaxing.
Their food is amazing as well. This is a perfect way to finish out the evening since they're open until 11 PM Sun-Thurs, midnight Fri-Sat. You can find out more here.
Stay: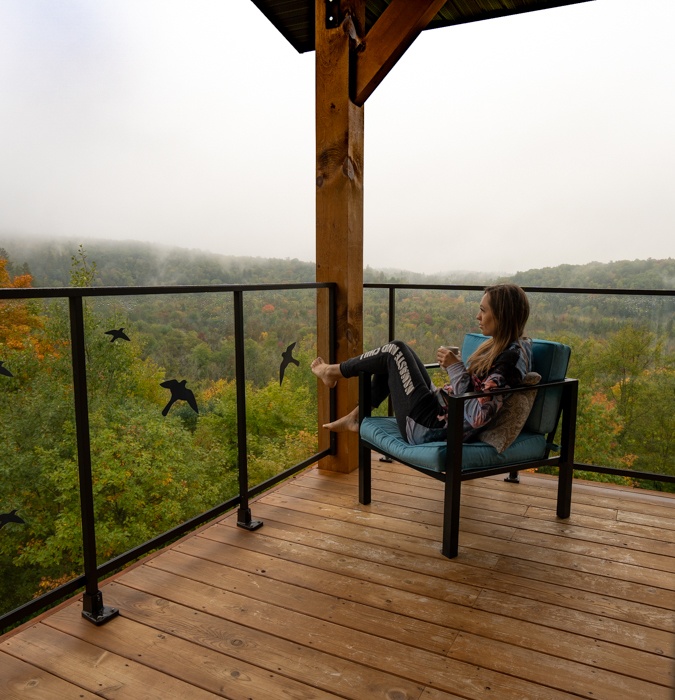 I spent the night at Le Bellevue Modern Lodge, a boutique hotel that offers a beautiful morning view of the rolling mist and sunrise over the forest. There is a coffee maker, but either bring some non-perishable breakfast along with you or plan to head out to Wakefield in the morning for noms.
Montebello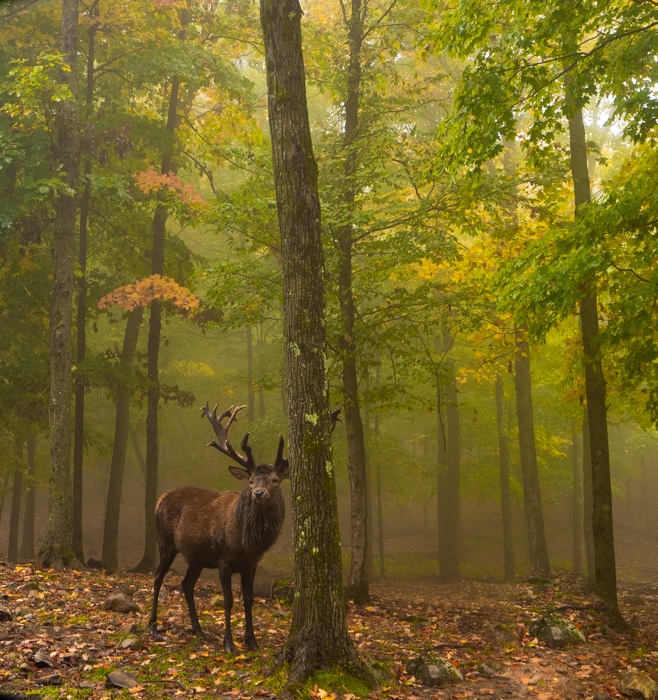 This adorable town has charming architecture, a chocolate factory, little boutiques to pop into, and is close to the Parc Omega.
Parc Omega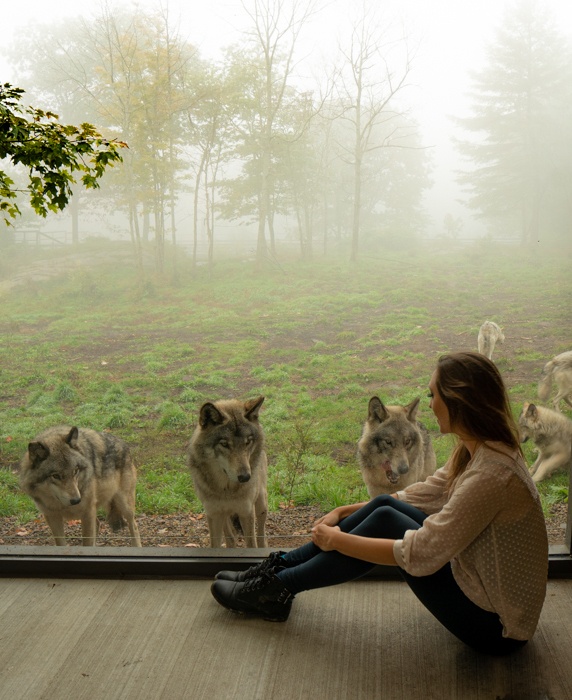 This was my first major stop for the day, where several kinds of foxes, deer, elk, and wolves all run through the 2200 acres that make up Parc Omega.
If you can get a spot, you can book yourself into the wolf cabin where you get to spend the night and wake up next to a pack of wolves! Though there are other wolves in the park, the only way to get the wolf cabin experience is to book the room overnight.
It's also loads of fun to self drive through and take some carrots through the park and feed the elk and deer. I could see this being tons of fun for families, but even as a solo traveler I really enjoyed getting so close to wildlife.
While I absolutely love my wild animal encounters, it's nature parks like this that help many of us develop a respect and understanding for animals. If I hadn't had experiences like this as a kid I don't know if I'd have as much love for nature as I do now.
I don't think there is a black and white answer to how we interact with animals, but I think that seeing wolves up close can help us care more about fiercely protecting their dwindling wild population.
Stay: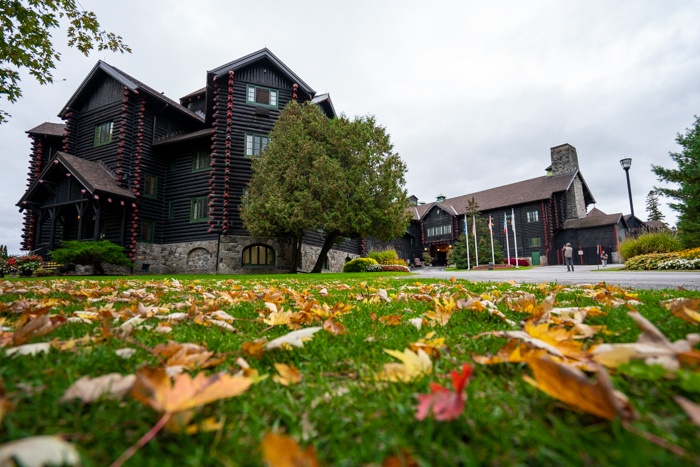 For the evening, I made my way to the Fairmont Le Chateau Montebello, which is the largest log cabin in the world. It's on the banks of the Ottawa River and offers many boating and kayaking activities in the summer, and nordic skiing in the winter, as well as a huge indoor pool. The hotel was built back in 1930 and very much retains that vibe, with a cozy, cabin style that I adored. The food here is amazing as well, and quite inventive!
The Laurentians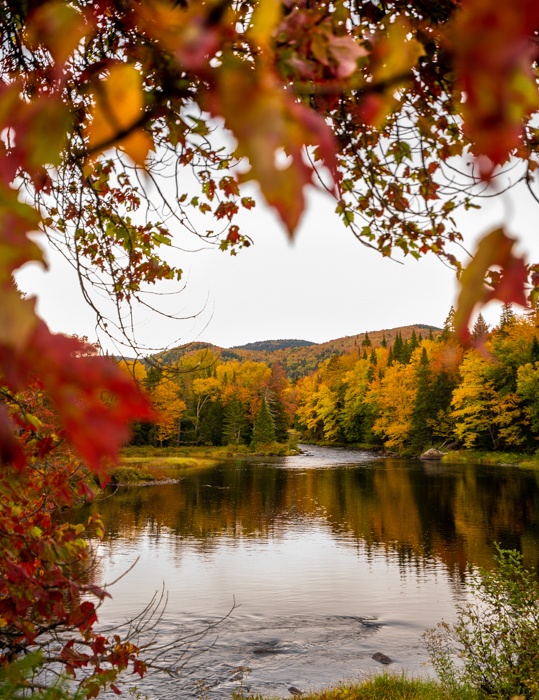 The next day we leave Outaouais behind and cross into the Laurentian region. This is where I really started to see the beautiful colors in the leaves, as the somewhat higher elevation means brighter colors earlier in the season.
Labonté de la pomme & Apple Shack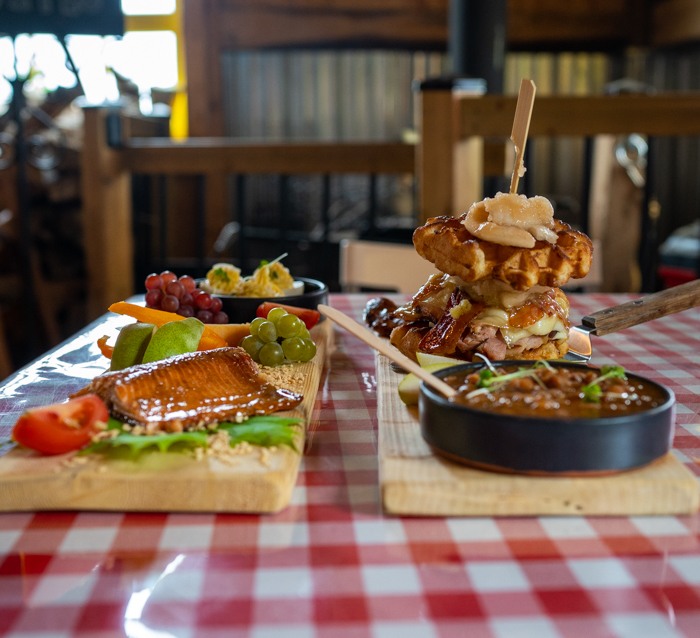 I spent the day immersed in the culture, beginning with apple picking and what can only be described as a maple syrup-themed feast, perfectly executed at Labonté de la pomme & Apple Shack, a family-owned farm and apple orchard.
I can't recommend this place enough for lunch. All of the food is either grown on site, or source from the farms next-door. Finish the meal off with maple taffy on top of ice cream and enjoy the sugar buzz. It's a perfect brunch spot for several friends.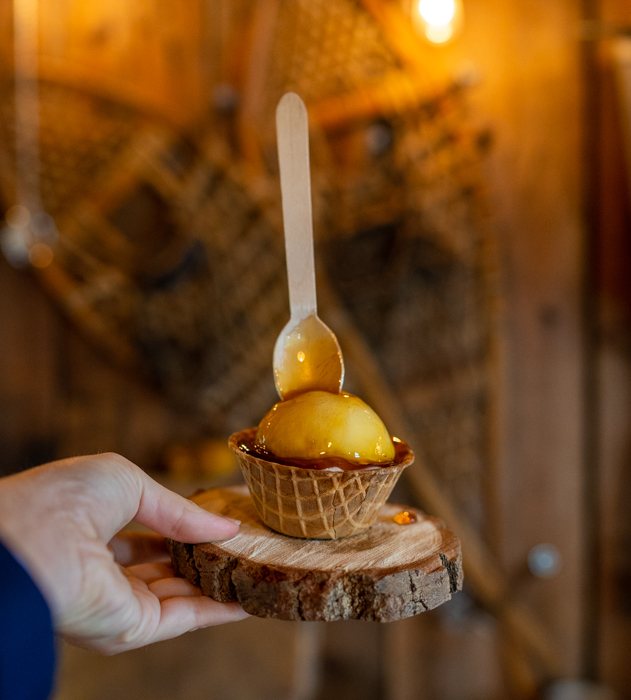 Be sure to contact them to book ahead of time if you want the meal pictured above. Feel free to show them the photo from this blog if you want the same feast of local sausage, maple smoked trout, waffles with bacon and the farm's cheese, and their apples as well!
Route des Gerbes d'Angelica
I love the history of this garden, which is run by a group of 50-80-year-olds who had a collective dream to create a garden that would be accessible for everyone, including those in wheelchairs.
In the summer it's a blooming garden with several different themes throughout, and in the winter they have a dazzling Christmas light display. I was there during the off-season but it's the perfect time to pop into their shop and try the pies, teas, sauces, and more that they make out of ingredients grown in the garden. It's a nonprofit organization that gives back to the local community. To say it's a feel-good place is an understatement!
Intermiel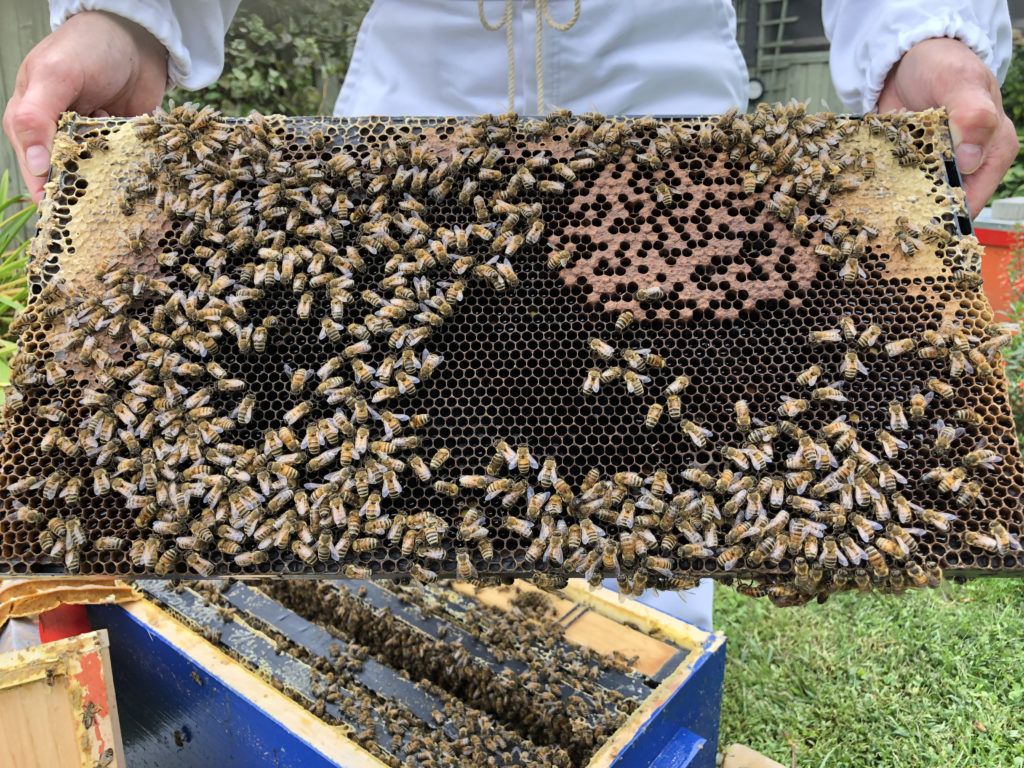 Finally, if you love bees and honey as much as I do, you'll love Intermiel. These honey producers take you through the life cycle of the bees, and if you're in a small enough group, you can even put on a beekeeper uniform and go outside to see them.
As I become more passionate about the food I eat, it's only more apparent how important bees are, and I loved learning about their life cycle and honey production, as well as being able to see what a queen bee looks like!
The shop at Intermiel has everything from mead that is made from the honey to face cream made with the royal jelly from the queen bee. There's so much more bees can make than just honey, and much of it is restorative and very good for us! I didn't know that before visiting Intermiel.
So if you want to nerd out on bees, you'll love Intermiel.
Stay: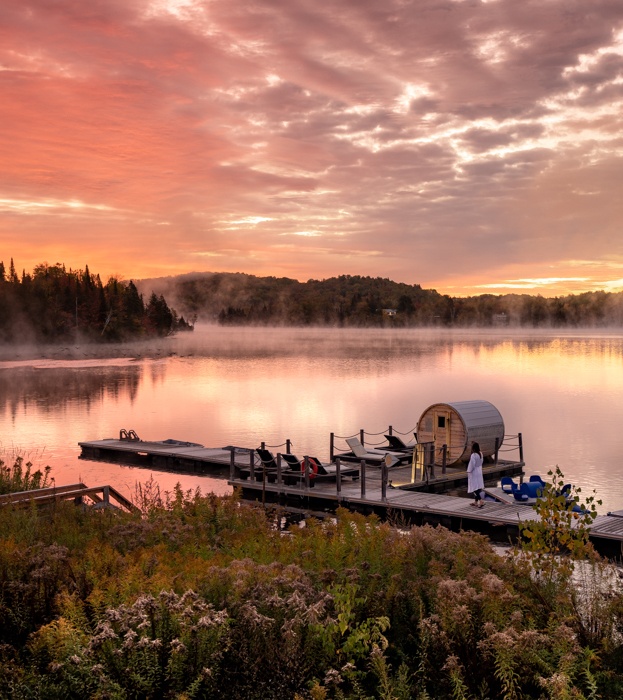 The Estérel Resort is gorgeous. It's located on a lake and offers three different types of saunas and several pools of varying temperatures. They even have a sauna on a dock over the lake, which you can use to alternate hot and cold like a Finnish-style sauna.
The best sunrise I had of the whole trip was watching the pink sun come up over the multi-colored trees while the lake steamed and geese flew away into the distance. It was magical.
Parc National Du Mont-Tremblant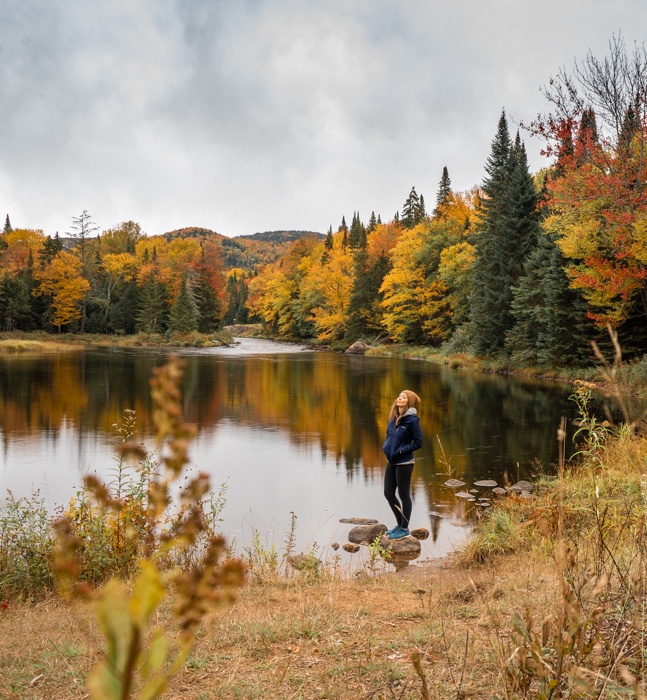 Enjoy the incredible drive through St. Agathe to the Mont-Tremblant National Park. This is where you'll really see the oranges, yellows, and reds exploding in color. There are numerous lakes and trails to discover, so take a drive and follow whatever signs intrigue you.
I highly recommend La Cornische near the Discovery Center. It's only 3 km long but it gives you a fantastic view of Mont-Tremblant and much of the park. You can access this one through the Accueil de la Diable entrance.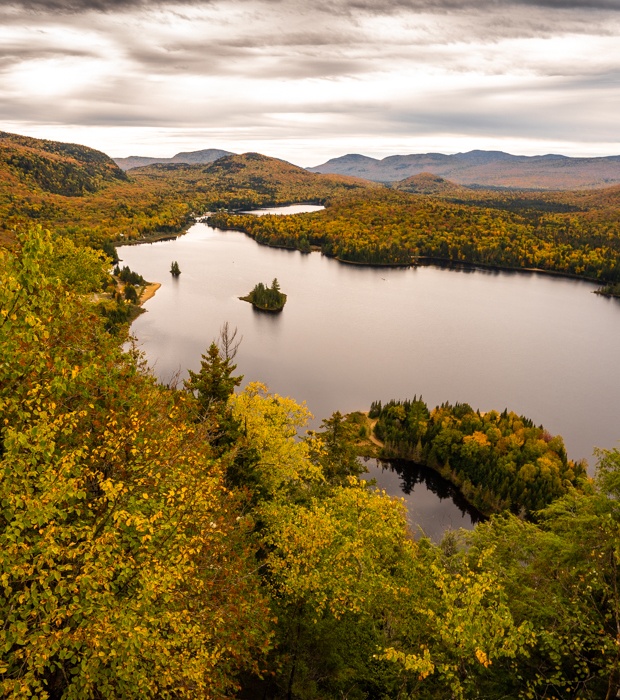 You can camp in the park and it's open around the clock, so for my stargazers out there, it's a great spot full of lakes for the stars to reflect on. Apart from hiking, this is a canoer's dream with all of the lakes to choose from. Just keep in mind there are bears and wolves in the park, but for the most part they like to avoid humans.
Tonga Lumina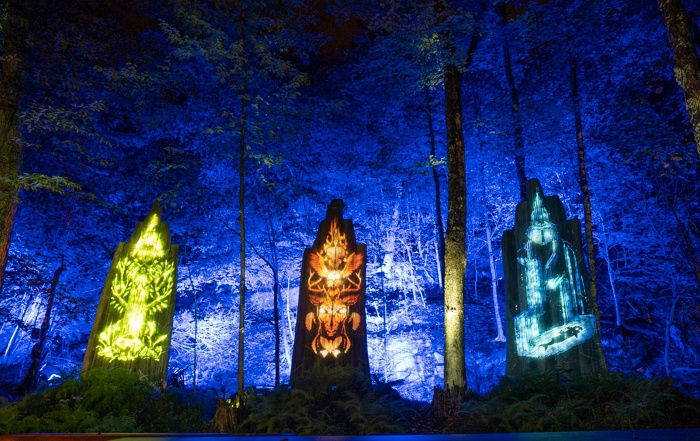 Tonga Lumina tells the story of Mont-Tremblant with lights, sounds, and interactive exhibits on a short walk through the forest. The display is in both French and English, and encourages viewers to care for the environment.
The lights tell the story of a giant who has been awakened, the same one who shakes Mont-Tremblant. He's angry because someone took more than he needed from nature. Though this might have been designed with kids in mind, it's great for adults too, and frankly I can be dazzled for hours by sparkling lights!
Stay: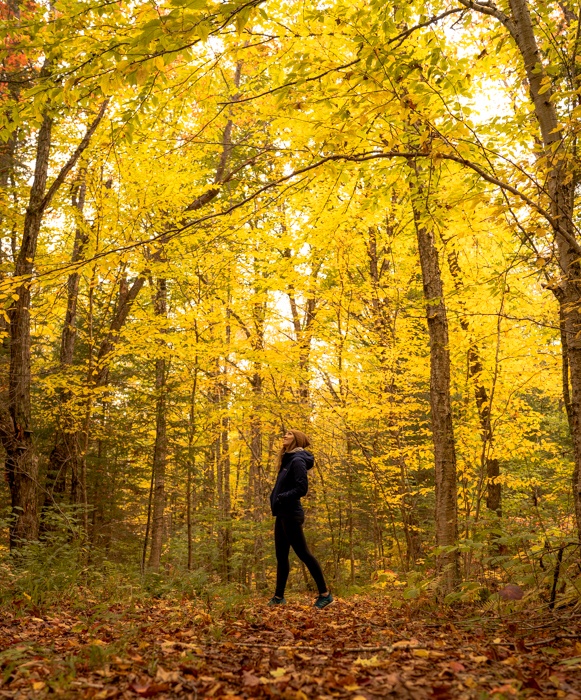 The Fairmont Tremblant is the largest hotel in the area. You can ski right into it in the winter months! We got a little bit of snow at the very top of the mountain while I was there, but my main view was the gorgeous fall foliage out my window. They, too, have a lovely spa and delicious food.
Mont Tremblant Ski Resort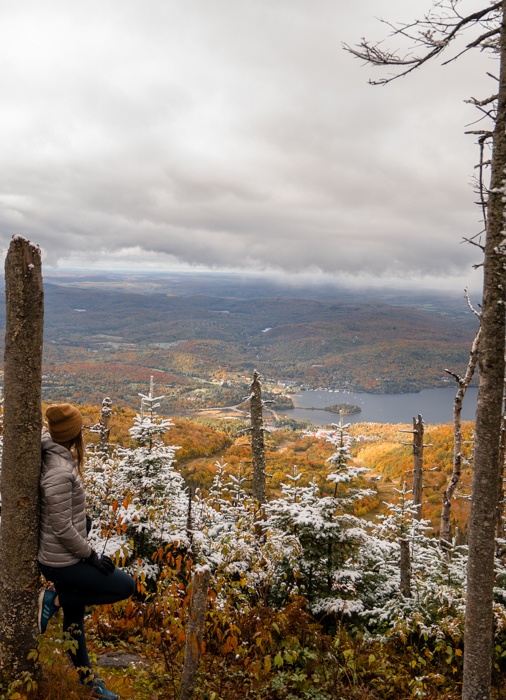 Take the gondola up to the top of Mont-Tremblant for sweeping views of the area, including colorful trees and if you're lucky, a little bit of frost at the top.
There are several hiking trails that you can take from up there, or you can choose to hike all the way up rather than taking the gondola.
Heli-Tremblant
I finished my trip up with a 20 minute helicopter ride over Mont-Tremblant. It gave me such a wonderful overview of the colorful trees and as a photographer, it was a dream to get a new point of view so high up! It was the smallest helicopter I've ever been in, giving me an opportunity for a private flight. The flights are pretty affordable as well! You can read more here.
I finished off the drive by passing through beautiful St. Agathe again, and making my way down to Montreal. If you have the time, give yourself a few days in what everyone says is one of the world's coolest cities.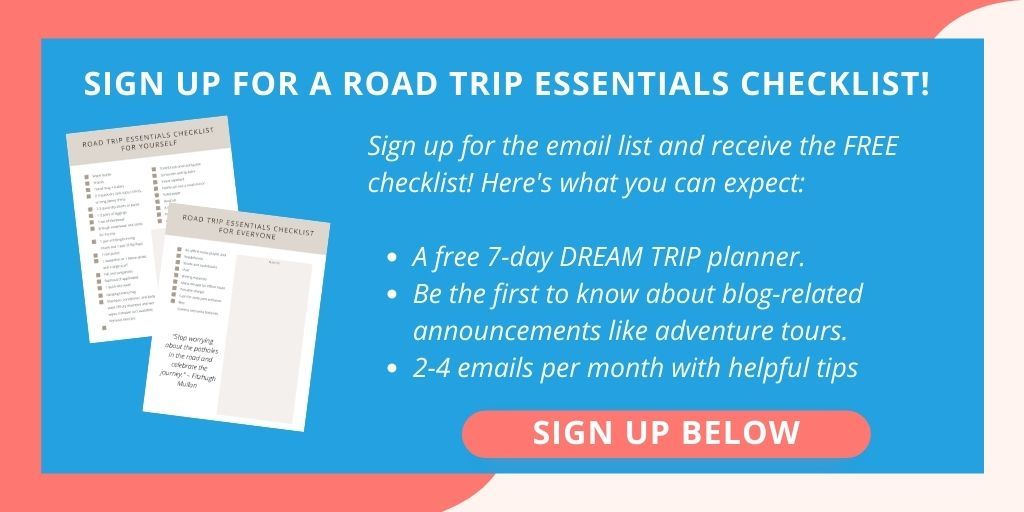 My time in Québec gave me a chance to love Canada even more, and to be fascinated by this French-speaking pocket of North America. Come for the beautiful fall foliage, but stay for the food, hospitality, and uncrowded adventures in a beautiful part of Canada.
*This post was brought to you in collaboration with QuébecOriginal. All thoughts on the delicious maple everything and gorgeous foliage are, as always, my own.