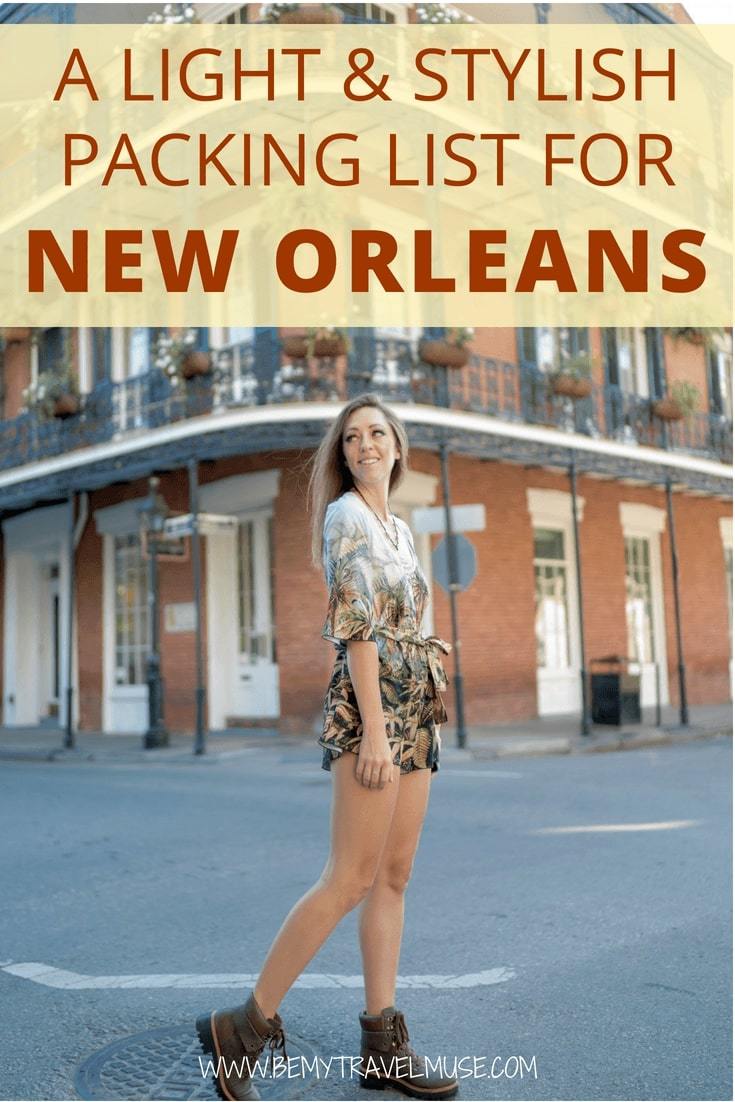 What should you wear when you visit New Orleans? This easy and fashionable New Orleans packing list has you covered, with tips about footwear, weather, and more below:
The New Orleans Packing List
• A few (1-3) dresses (I like this mini dress, this cutout dress, and this maxi dress!)
• 1 to 2 rompers (mine is sold out on Black Milk Clothing but here's a similar one from Asos)
• A couple (1-2) pairs of loose pants
• 1 to 4 light blouses
• 1 to 2 pairs of ankle boots (I'm wearing this pair)
• A couple (1-2) pairs of sandals or heels
• A light coverup
• One wide brim hat for the sun
• An umbrella
• As many sunglasses as you want or need
• Enough socks and undies for the trip
These are all suggestions based on a week or less of traveling through New Orleans. Usually, If I'm in a place for longer than a week, I just mix and match and do laundry in between to save on space. In New Orleans, I mostly wore clothing that was comfortable but stylish at the same time.
Since I have this idea in my head that the South is fancy I didn't want to go with just tank tops and shorts. But since it can also be quite warm and humid, I decided to get creative with the cut outs in my outfits. Everything I wore had at least a key hole cut out of it, from my romper and my black dress, which both had open backs, to a couple dresses that had open sides, to my lacy baby doll dress. Even walking around in these I was still sweating, but at least I had ventilation!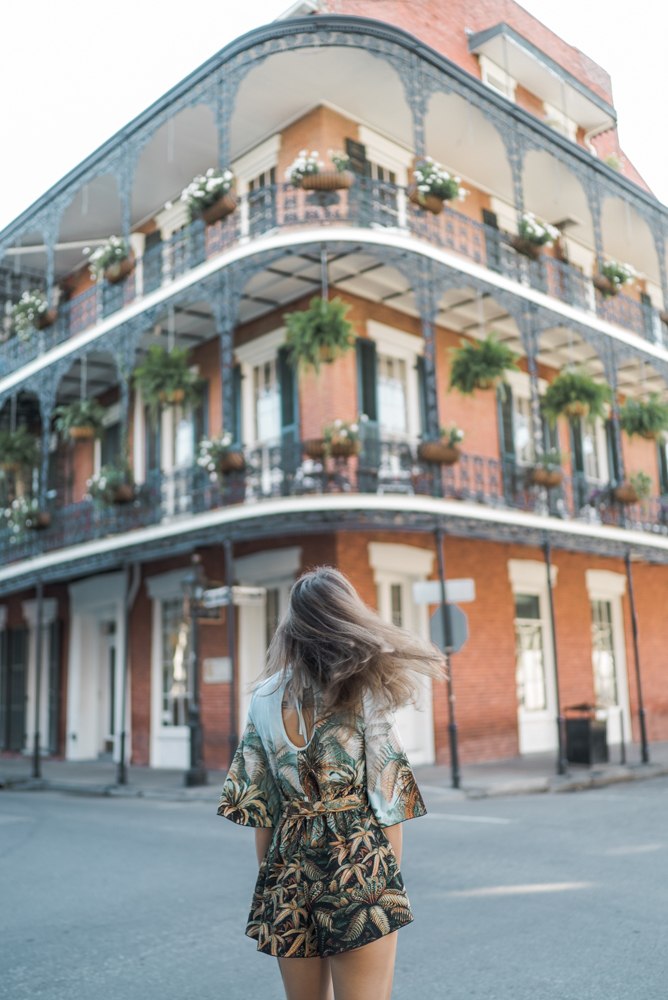 For the most part I wanted clothing that was breathable and stylish without being too heavy or thick because girl, New Orleans is hot! Which brings me to my next point:
Weather Considerations for Your New Orleans Packing List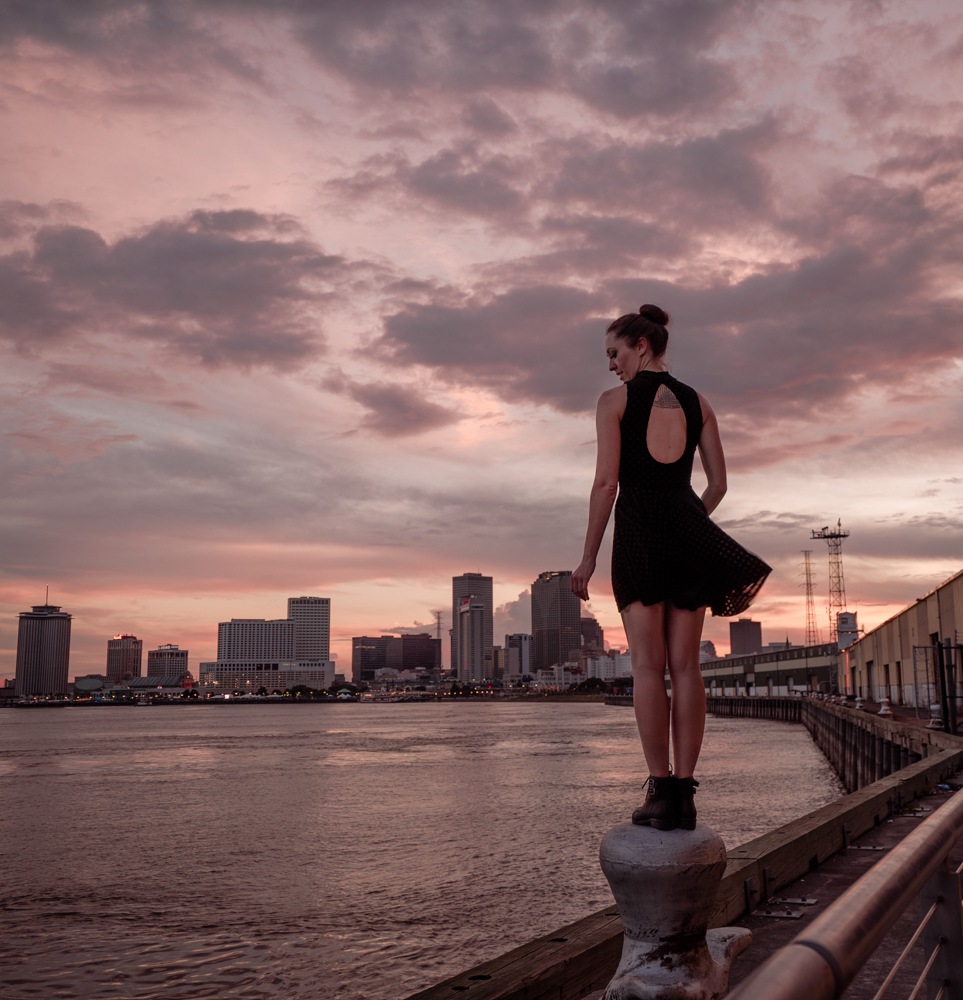 New Orleans is hot and sticky. There is no point in time when that's not true. However you'll be constantly switching between frigid AC units and the sweltering heat of the outdoors, so outfit choices can be tricky.
I usually decided to wear something that would be more comfortable outside since that's where I spent most of my time, between walking around the French quarter and the Bywater, to wandering around the old plantations. You can read more about my itinerary here.
A Few LBDs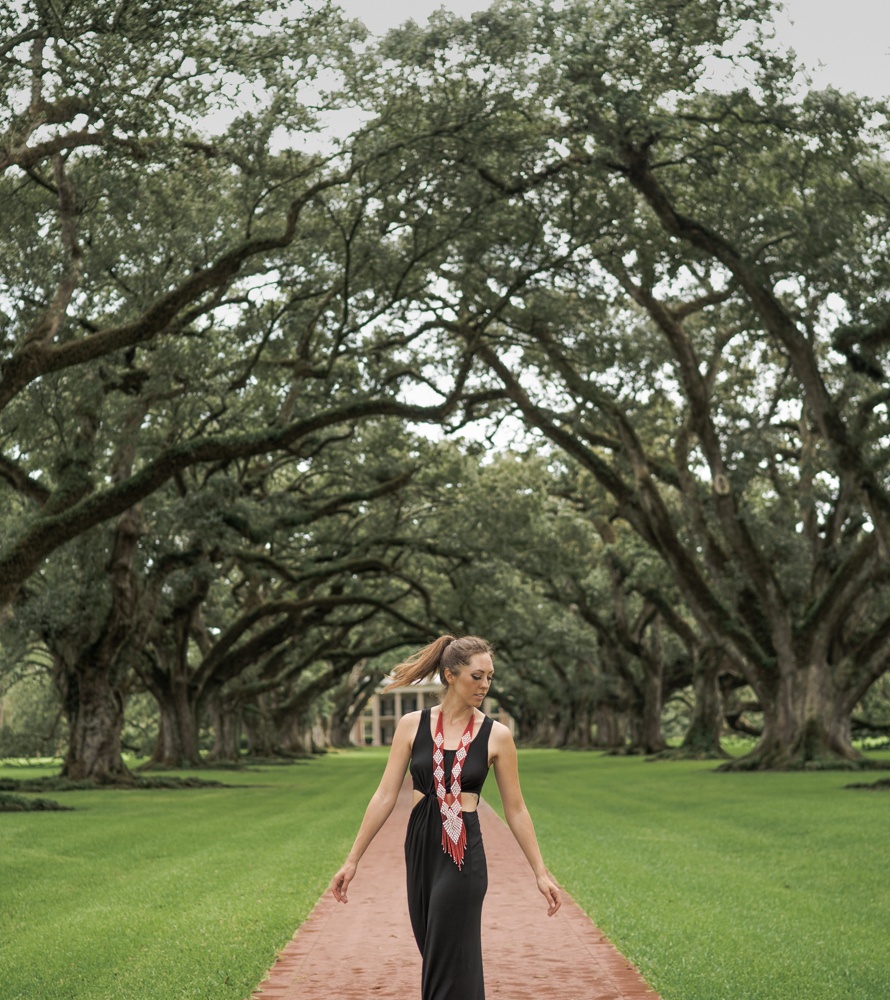 Since you can almost never go wrong with a little black dress, I brought three! Everything I wore in New Orleans was either semi-casual dresses or rompers made out of nylon or cotton.
The light and flowing material helped any time there was a breeze, and I thought they perfectly straddled the line between those day-to-night situations that fashion magazines had us so sure we'd encounter constantly growing up.
Shoes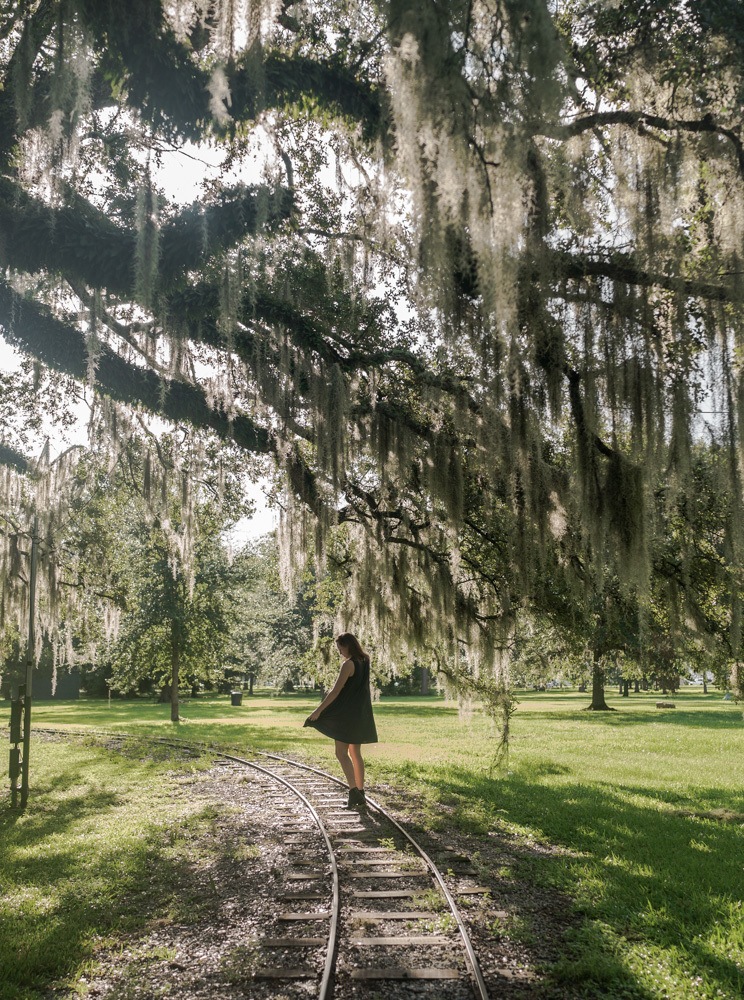 The city is best seen on foot, so you'll most likely need comfortable shoes. It's wise to always be ready for rain, too.
For this reason I like ankle boots, which aren't too hot but keep my feet dry. I added sandals and heels to the list for those who prefer open-toed shoes. I literally haven't worn heels for six years but did notice that New Orleans' sidewalks would be easier than Europe's cobblestone streets. So if heels are your thing, you can wear them in New Orleans!
Leave Room in Your Suitcase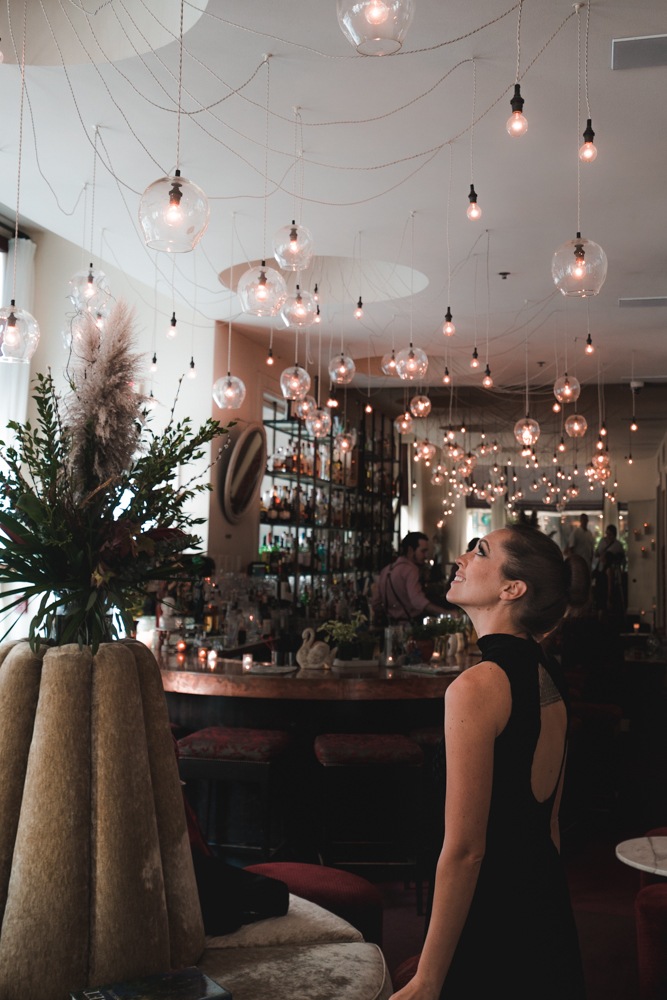 Trust me when I say that if you're into fashion, you're going to be delighted by the quirky stores in New Orleans. There's everything from voodoo earrings to 50s pinup style, so leave room in your suitcase! I have a listing of some of the best ones in the French quarter in my solo female travel guide to New Orleans. Happy shopping!
When it comes to traveling through New Orleans, I absolutely loved how fun the fashion could be and how many stunning backdrops there were to take photos with from the French Quarter to the Bywater. So enjoy traveling in the big easy, it has a style all its own.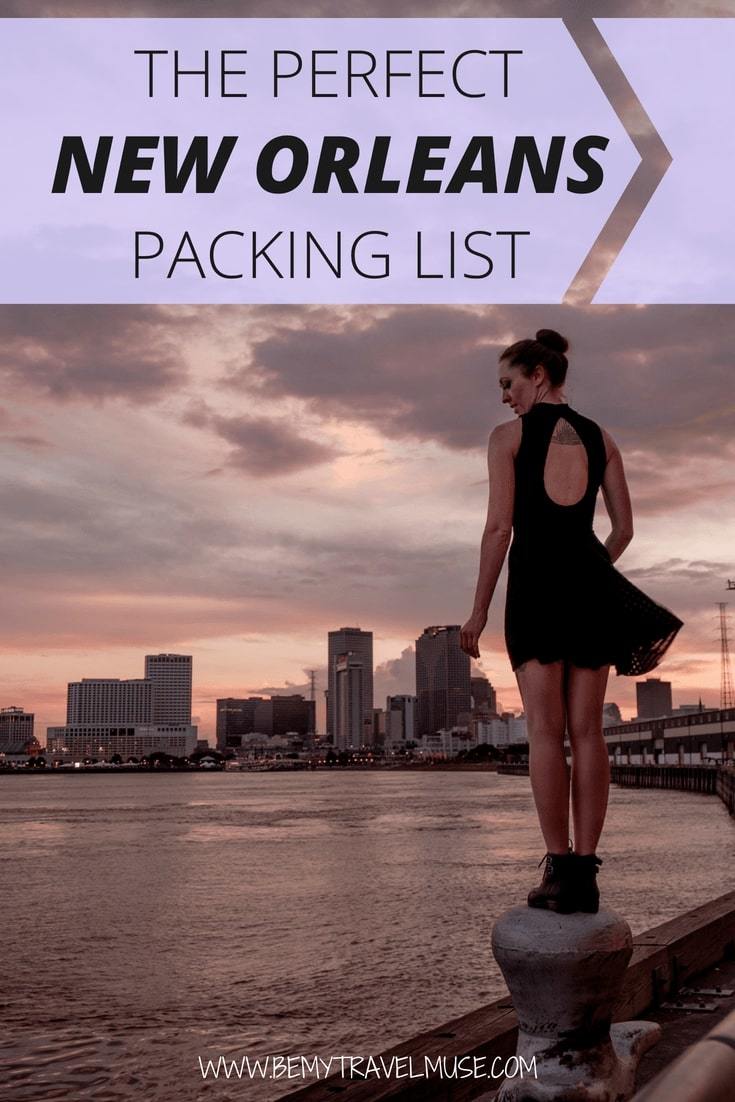 READ NEXT: