August is for adventure! There are so many beautiful spots around the world perfect for outdoor activities like hiking and diving, or cultural and arts immersion opportunities like museums and festivals. The choice is yours as you pick your next destination for an amazing solo female trip.
Here's our recommended 20 best places to travel in August:
Southeast Asia
1. Kuta, Lombok, Indonesia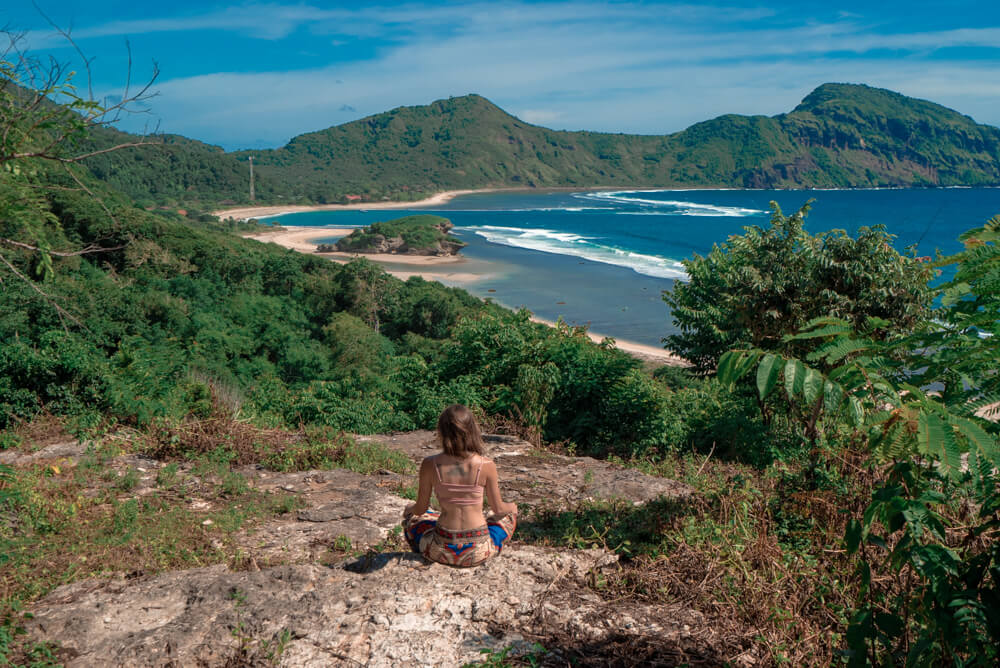 Kuta is an off-the-beaten path destination where the vibe is laid-back and the island is uncrowded. You'll find beautiful bungalows and charming coffee shops, Mediterranean-inspired food, and those eco-friendly bamboo straws. As for things to do, favorite pastimes here include watching the sunset, relaxing on pristine beaches, exploring neighboring islands, practicing some yoga, and discovering unique rock formations. What's not to love?
It gets even better, because August is the dry season, which means sunny and warm weather. Because there are more popular tourist destinations in Indonesia (like Bali), Lombok will be less crowded than those during one of the most gorgeous times to visit.
2. Phong Nha, Vietnam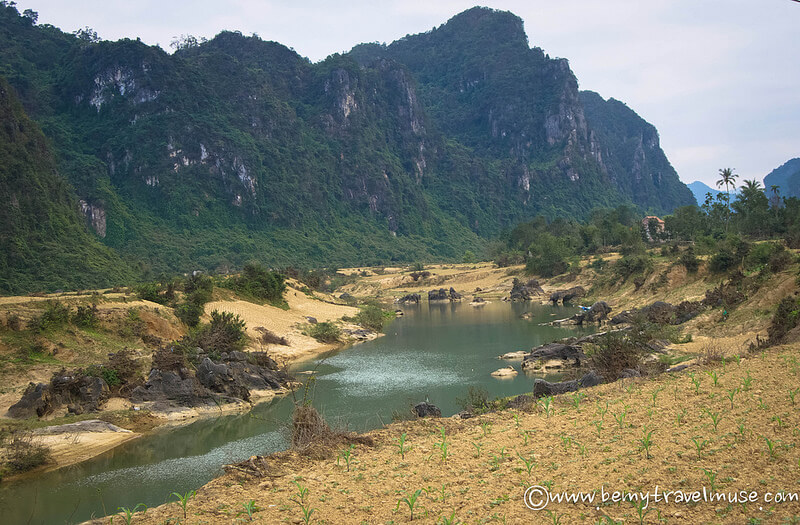 Phong Nha Ke Bang is a national park known for its caves, the third largest in the world being Phong Nha. The park is accessible by kayak or swimming to the opening, but other caves, like the unspoiled Paradise Cave, you can reach from dry land. The best way to explore the national park is by motorbike (make sure you have travelers insurance), but you can also go on a tour.
While most of Vietnam is experiencing heavy rains, you'll be safe from them in Phong Nha. August is actually one of the best times to go, because the area is green and temperatures are in the upper 70s. Here's a complete packing list and some recommended hostels for a more affordable stay.
North America
3. The Great Blue Hole, Belize
Forming almost a perfect circle in the middle of the Lighthouse Reef Atoll, this 400+-foot blue hole in Belize attracts divers from all over the world. At the bottom lies ancient and rare stalactites that date back over 150,000 years. You can swim in it without a wet suit, and if you're a recreational scuba diver, you can go down 130 feet.
If you take a tour out to the Blue Hole (this is a 10-day guided tour for all of Belize and includes the Blue Hole), you'll likely visit at least two other sites in what is easily considered one of the best diving (and snorkeling) destinations in the world.
August is a less-crowded time to visit the Blue Hole (April-June are the most popular months), and the water is also at its warmest. This late-summer month is also advantageous for seeing the rest of Belize, because it is hurricane season, so most people do not go. However, hurricanes are predictable, and you can easily reschedule your flight and discounted accommodations due to bad weather. Just be sure to get traveler's insurance before you go.
4. Churchill, Manitoba, Canada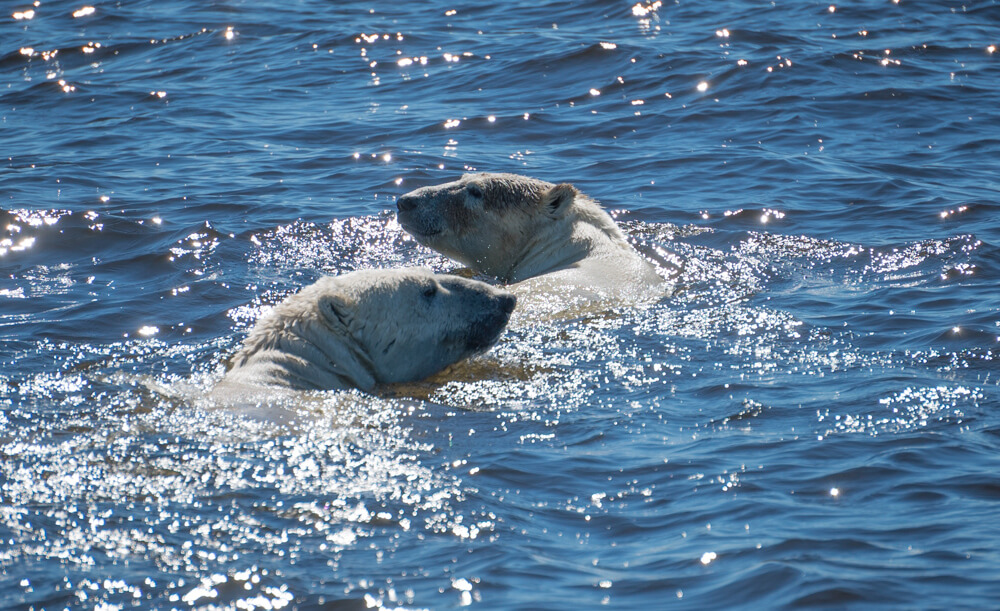 In Churchill in August, 60,000 Beluga whales swim to the slightly warmer brackish water in the Hudson Bay because the temperature is better for the calves. Churchill is also the place to go if you want to see the northern lights (yes, even in summer) and encounter polar bears. While in the region, you can also get a dose of climate-change awareness by checking out these amazing murals.
Churchill is located in Manitoba, which is known for its golden prairies, over 100,000 lakes, dramatic skies, and lack of crowds. It could very well be one of the most underrated places in Canada.
August is peak season in Canadam because it's easy to travel across the country (roads aren't closed due to snow). The temperatures are pleasant for enjoying the outdoors. But Manitoba is considered off the beaten path. This means you'll have plenty of room to breathe in the 60-80-degree weather.
5. Glacier National Park, Montana, USA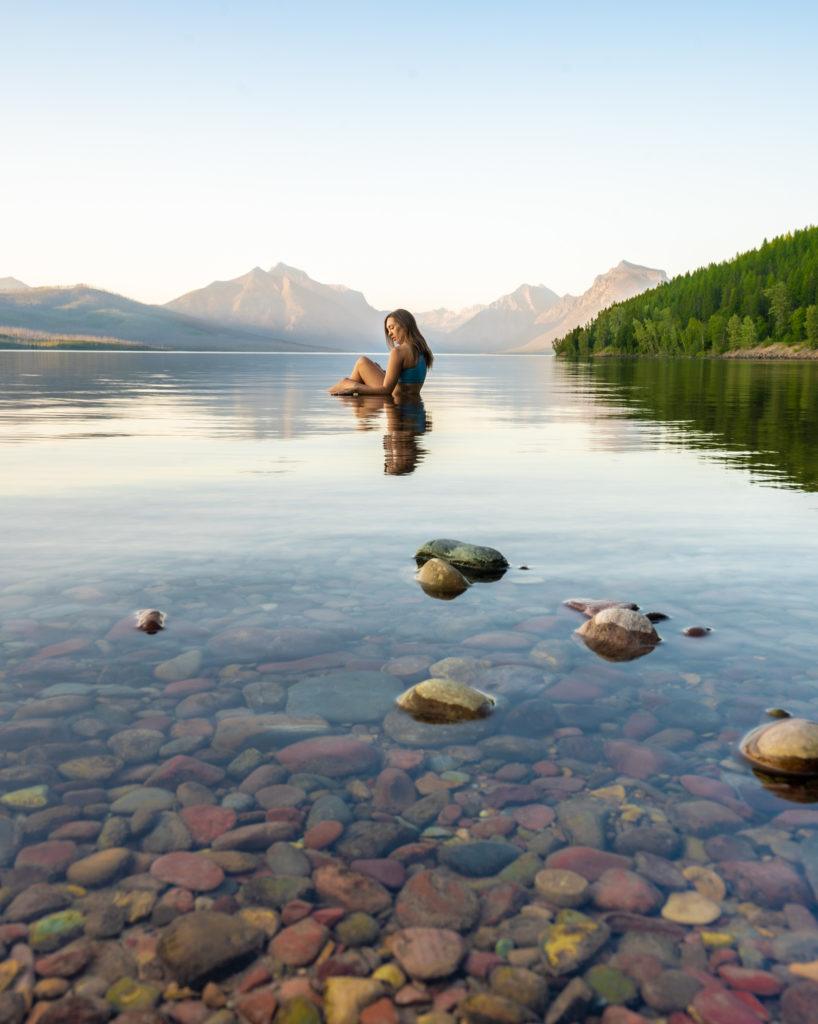 August can be a very hot and sticky month, but you can find mild temperatures and picturesque views in Montana's lovely Glacier National Park. With over 700 hiking trails, you'll likely even be overwhelmed by all the lakes, lookouts, valleys, and glaciers. Here are the top ten best trails to hike to help you get started. While you're at the national park, check out some of these things to do, like rafting or driving your own ATV.
The weather is top-notch in August, which is also peak season. Daytime temperatures will be in the 80s before dipping down to the 40s at night. It's best to pack lots of layers. One of the perks of visiting during the busy months is that the tours, shuttles, and accommodations are all fully operational. To avoid some of the crowds, plan an earlier start to your day in some of the busier areas, like Avalanche Creek and Logan Pass.
6. Lanai, Hawai'i, USA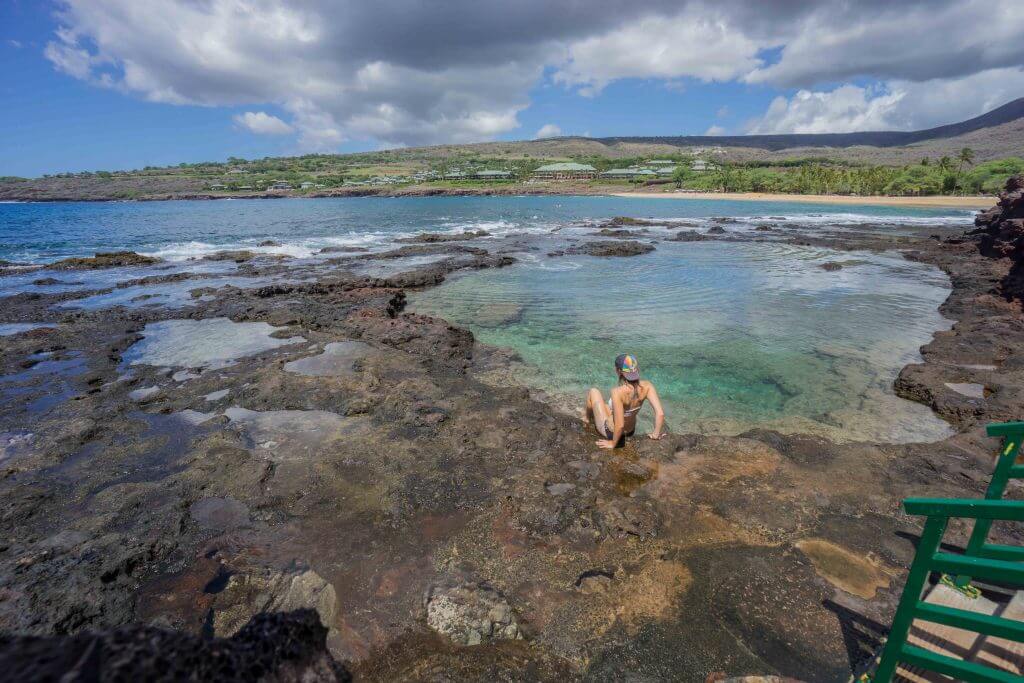 The Big Island and Maui are highly sought-after destinations in Hawai'i, but Lanai could be your own slice of paradise. Instead of lots of resorts, you'll find an abundance of jeeps for you to go on your own rugged adventure. You can take in picturesque bays, untouched beaches, a historic shipwreck, and a beautiful drive. Even though it's remote, there is still a resort and places to eat, like the award-winning Nobu restaurant, which has sushi you just have to try.
Because of the trade winds, Lanai is relatively cool and breezy during August, with temperatures in the comfortable 70s (here's our packing list). It's a dry month and one of the best times to visit. The crowds draw way back with the start of the shoulder season.
Europe
7. Salzburg, Austria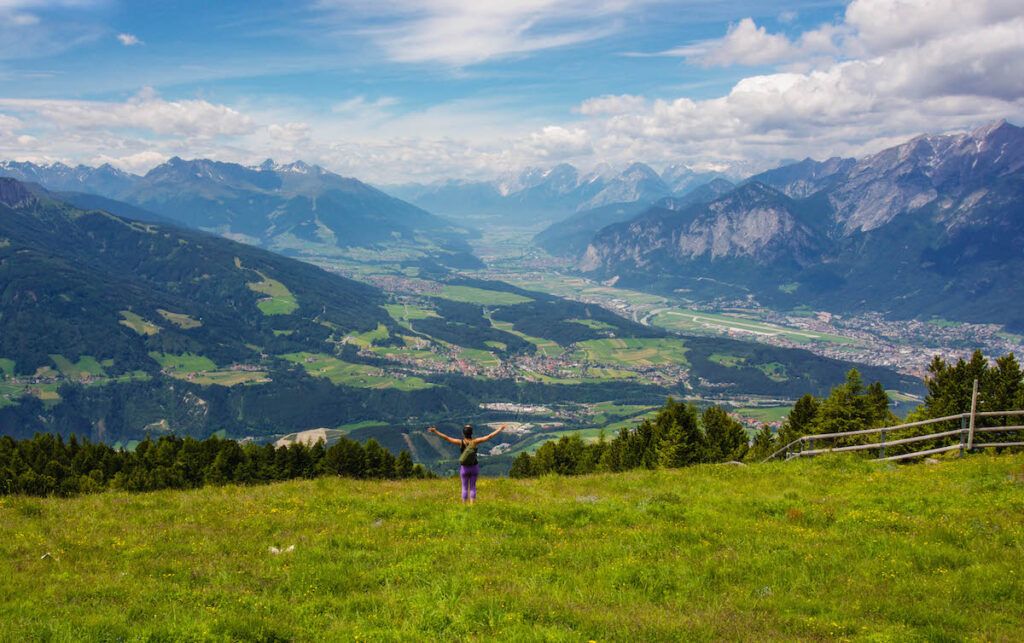 Aptly called a hub for music, Salzburg is Mozart's birthplace and the setting for The Sound of Music. It also hosts the Salzburg Festival, which includes concerts and drama, but is mostly known for opera. The festival first started in the 1920s and has continued every year since. Best part is, it runs for the entire month of August! So if you want to see the Mozart house and museum or take musically inspired day trips to surrounding areas, like the Alps, why not visit during one of the most important music festivals in the world?
August is a comfortably warm month in Austria, with temperatures in the 70s. It's mildly humid, so wear light and comfortable clothing (though if you're going to the concert, it's recommended to wear summer dresses or evening attire).
8. Berlin, Germany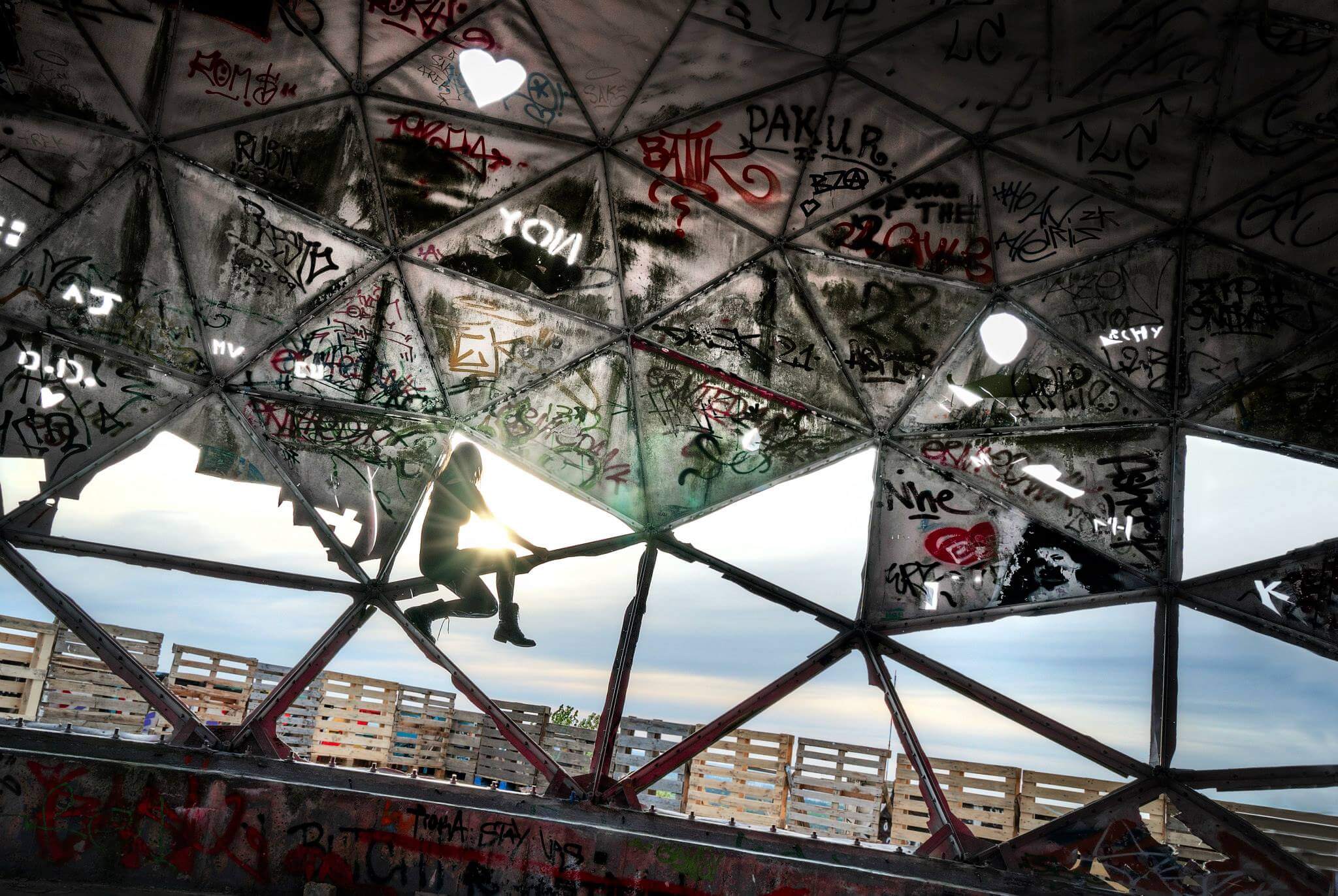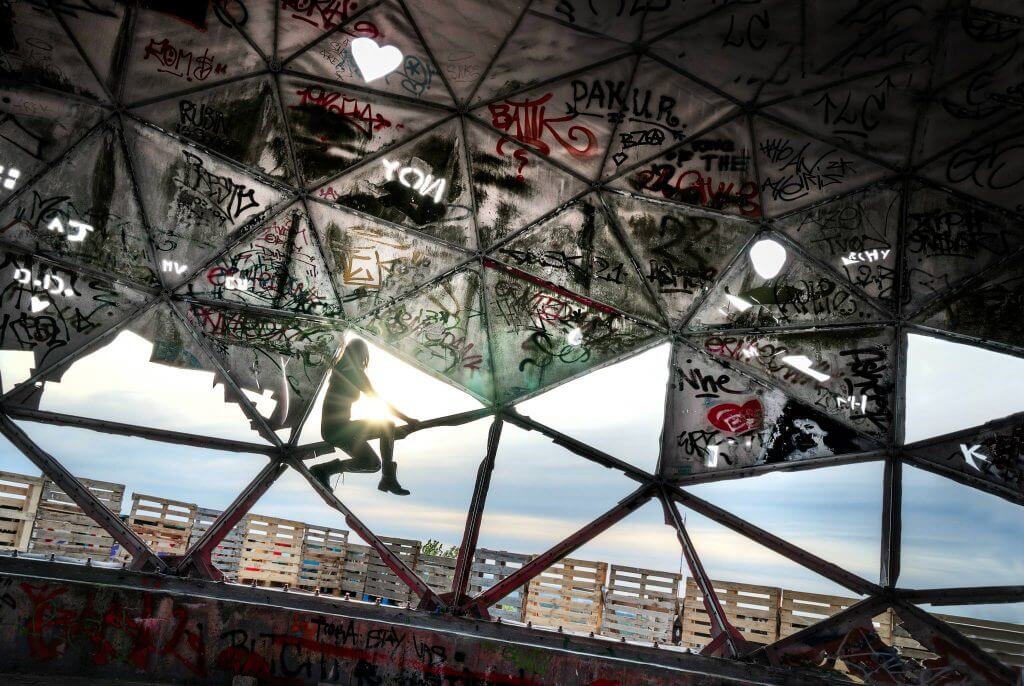 While Berlin, Germany, may be dark and gloomy during the winter, it blossoms into a super sunny city, and perhaps one of the coolest places to explore, in the summer. If you're looking to immerse yourself in all the best things to see and do (like free activities, unique neighborhoods, street food cuisine, and rich arts and culture), then here's our ultimate guide to Berlin. There's plenty to do indoors for when it rains (which it likely will), and outdoors when it's gorgeous enough to go on a picnic at a park.
The weather will be as perfect as it'll ever get, with temperatures in the 70s and an average of only eight days of some rain. Long days and pleasant evenings, however, do make it a popular time to visit. If the crowds start cramping your style, you can always take a day trip to nearby sights, landmarks, and destinations.
9. São Miguel, Azores, Portugal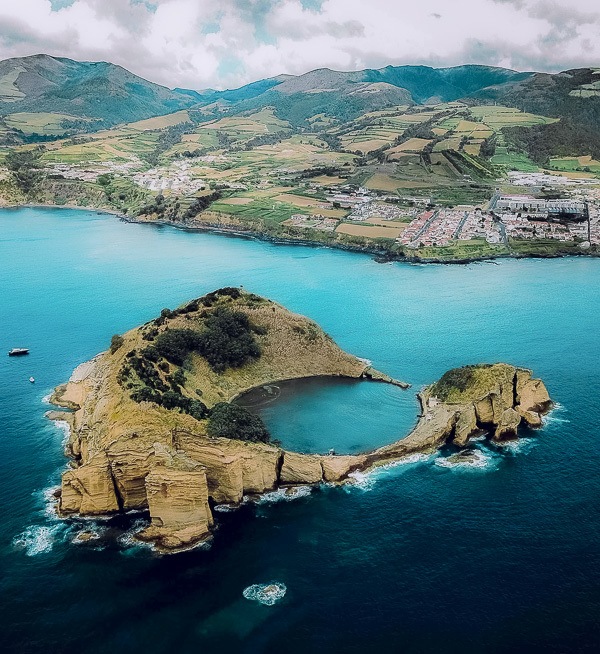 One of the first Azores islands that people explore when they get to this beautiful paradise in the Atlantic, São Miguel is loaded with stunning overlooks and viewpoints, invigorating hikes, thermal baths, and lovely villages, waterfalls, coastlines, and landmarks. Here's an itinerary for all the best that this island has to offer. (Also check out our packing list and dreamiest places to stay.) And if you're trying to figure out how to explore nearby islands, here's a super helpful guide.
August is one of the most wonderful times to visit in terms of weather. It's rainy a good bit of the time in the Azores usually, but summer is the driest season and least cloudy month of all. It's also the busy tourist season, so be sure to book accommodations and activities well in advance.
Africa
10. Chobe National Park, Botswana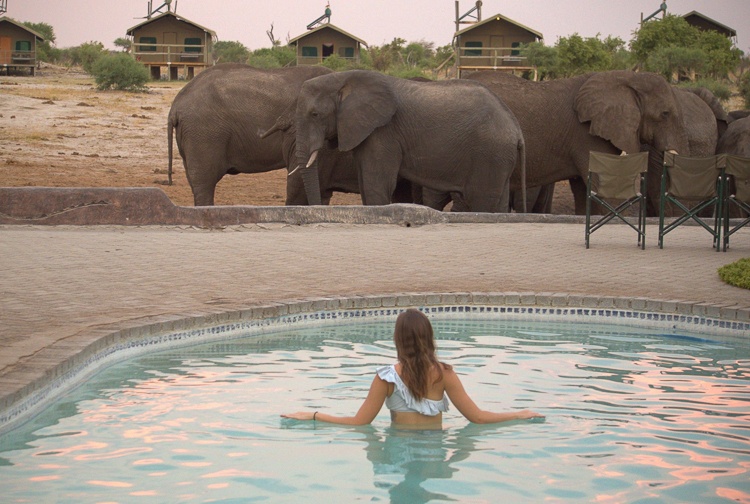 One of the safest countries in Africa, Botswana is an amazing location for a first-time solo traveler who wants to go on a safari and see wildlife. In Chobe National Park, you can expect to see elephants, buffalo, hippos, crocodiles, and birds. It's also a gorgeous spot for a photo session. Before you go, be sure to read up on what to pack for such a trip.
August is a great month to visit if it's your first time going on a safari. It's right in the middle of the dry season, the temperatures are on the rise, and wildlife is out and about. Just be prepared for busy lodging, and because it's a desert, you can expect chillier temperatures at night.
11. Tofo, Mozambique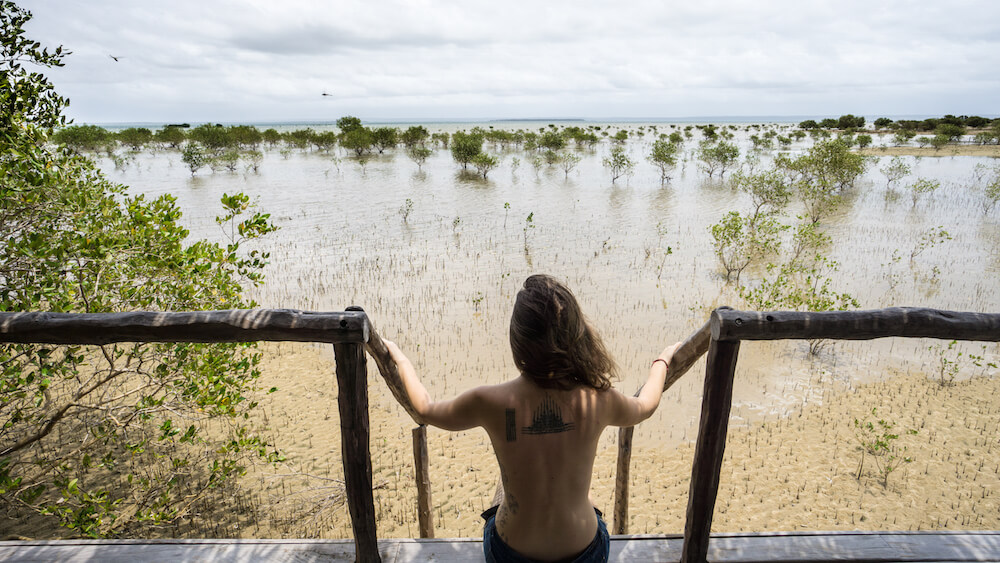 Are you looking for a place that nobody really knows about but fits the bill for a vacation in paradise? Check out Tofo, Mozambique, where you'll find soft beaches, warm waters, and spectacular wildlife viewing opportunities. Mozambique flies under the tourist radar — in other words, be prepared to go on an adventure without the traps, but this also comes without many of the touristy amenities.
You can expect breezy and warm conditions in August, meaning excellent beach weather. Because it is cyclone season, accommodations will be cheaper, and there will be even fewer people here. Just keep an eye on the weather, and be sure to get travel insurance in case there's a cyclone in the forecast.
12. The Orange Dunes of Sossusvlei, Namibia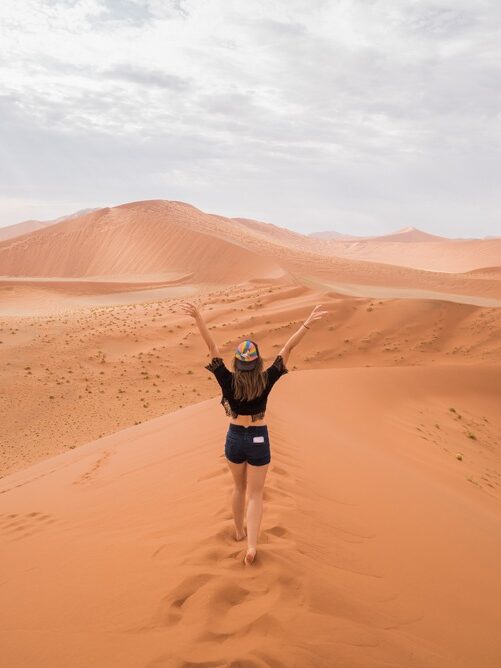 Imagine hiking in the dark beneath the light of the Milky Way, trekking with a group of people to the summit of Dune 45, just in time to watch the sunrise over the orange horizon. There's nothing quite like this place. You'll sit in awe as the sun shifts the sand from yellow to red. It's a bucket-list item to explore! While you're in Namibia though, it's also worth it to check out a safari and the fish river canyon.
Because it's actually mid-winter in Namibia (which is in the Southern Hemisphere), you can enjoy dry weather and temperatures in the 70s. August is also a wonderful time to see wildlife on safari. You won't be disappointed!
13. South Africa (for budget travelers)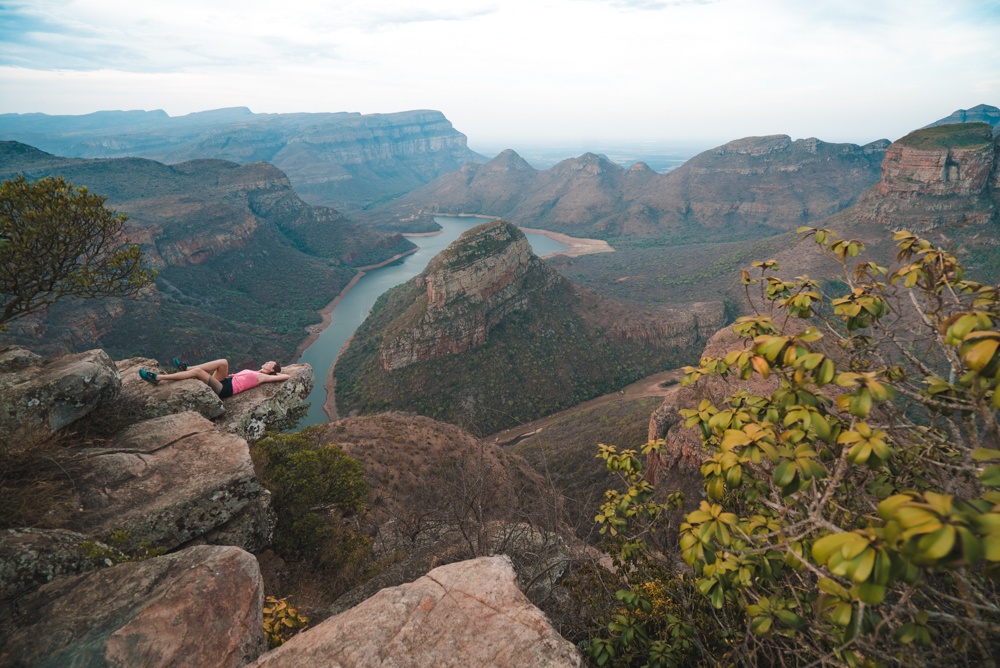 South Africa is known as the Rainbow Nation because of its beautiful diversity, rich cultural history, and gorgeous landscapes. You can easily have an incredible time meeting residents and exploring the country (check out some of these hikes and treks).
It's very possible to take a trip here on a budget. If you're up for an amazing experience, you can plan your days with this road-trip itinerary.
August is an ideal time if you're looking to explore on a budget. It's winter and also the off-season (the only exception is regarding safaris). Because South Africa has such varied geography, you'll find varied conditions in different parts of the country. On average though, you can expect temperatures in the 60s-80s. Bring layers!
14. Zanzibar, Tanzania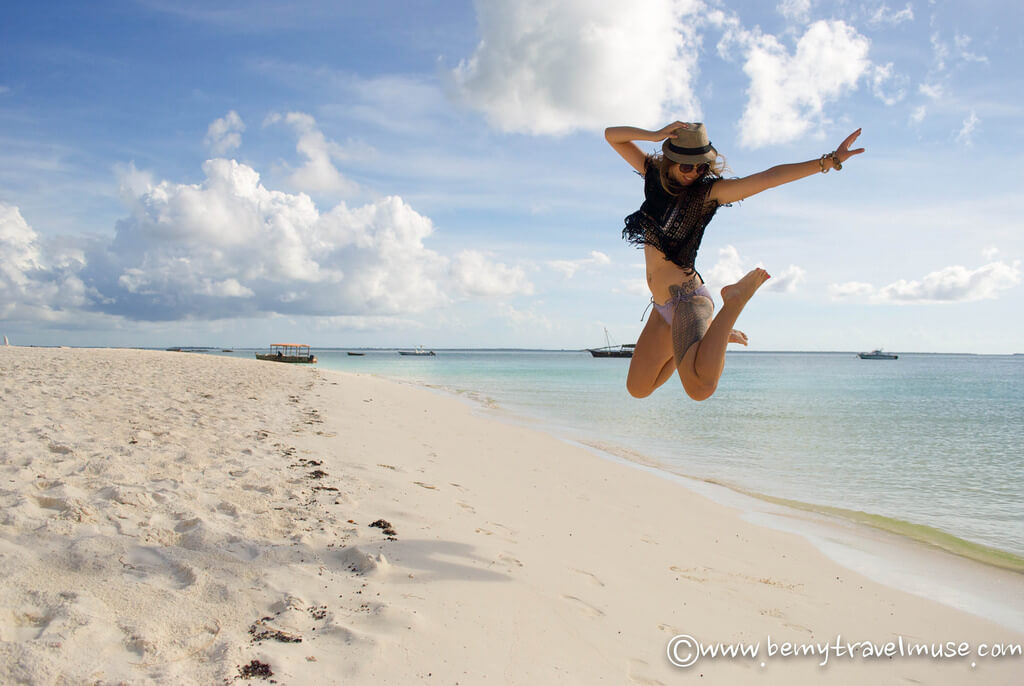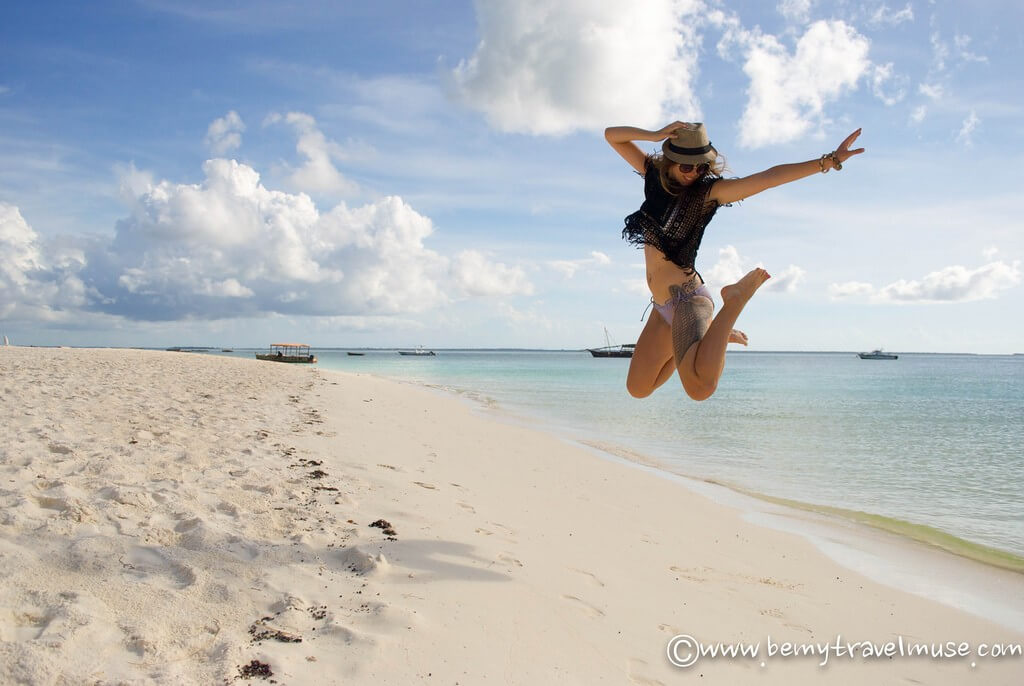 Don't worry if you can't decide between beaches or mountains for this season's vacation, because in Tanzania, you can have both. This is where you can gaze out at endless ocean and sideways sailboats, wave to the super hospitable locals, dive with octopuses and wrasses, and just simply land in the present moment. The mountains are in northern Zanzibar, where you just have to get some fresh spices. The country is known for its cloves, nutmeg, cinnamon and pepper, all of which is grown locally.
The low humidity and dry season mean you'll have some of the most pleasant weather for relaxing and spotting wildlife (they'll be searching for water). The gentle breeze will keep temperatures cool. Just be prepared for tourists to be out and about enjoying the sights and activities as well.
South America
15. Iguazu Falls, Argentina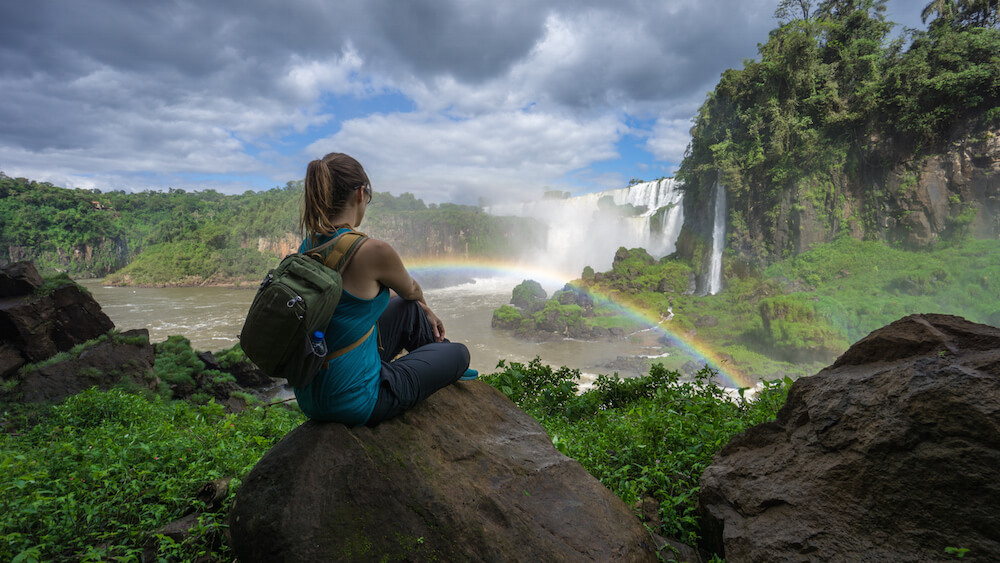 Honestly, any part of northern Argentina will be beautiful in August, but Iguazu Falls are a must-see if you're in the area. It's one of the most beautiful places in Argentina, and the falls are twice as large as Niagara. You can easily get there by bus.
It's common for solo female travelers to get some catcalls, but this is common in most of South America. However, the country is still very safe, and there's so much to appreciate, like the rich culture, amazing food, stunning landscapes, and exciting soccer games.
You can skip the crowds but still have mild and comfortable weather in this last month of Southern Hemisphere winter. While northern Argentina is pretty sunny and pleasant, the rest of the country is still a snowy wonderland, making it possible to hit the slopes before it gets too warm.
16. Chile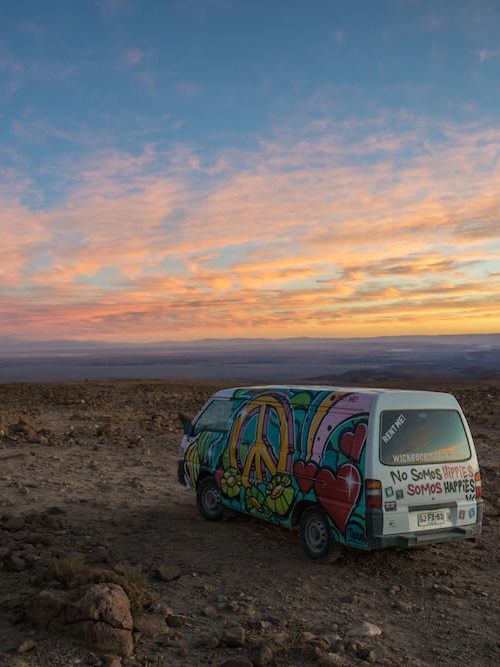 Chile is a place of beautiful extremes: it's one of the longest countries on earth, has the driest desert on earth and the most remote island on earth, and includes a piece of the third largest body of frozen freshwater on earth. If you're a first-time traveler to South America, Chile is a great place to start, because of its prosperity and peacefulness. Here's a wonderful road trip guide to see the most that this spectacular country has to offer.
If you visit in August, you'll have the most perfect weather for snow sports in the north and the start of milder weather in the south (in Patagonia). It's the start of shoulder season, so crowds will be smaller and rates will be more affordable.
17. Flamingo Island, Aruba
If you go to Aruba, you have to see the famed Flamingo Island, where you'll see those fiery birds against the backdrop of that gorgeous Caribbean blue water. Here's a complete guide on how to get there.
You won't want to miss the rest of Aruba either; you can fill your days with activities, beaches, and road trips. If you're traveling alone, we've got you covered with this solo female guide. For inspiration, here's a great five-day itinerary!
It is hot in August, but the trade winds cool things down tremendously. It's the off-season too, but Aruba is clear of the hurricane belt, so you don't have to worry about these storms. Prices are lower, crowds are smaller, and the weather is pleasant enough to enjoy your stay. What's not to love about Aruba in August?
Oceania
18. Great Barrier Reef, Australia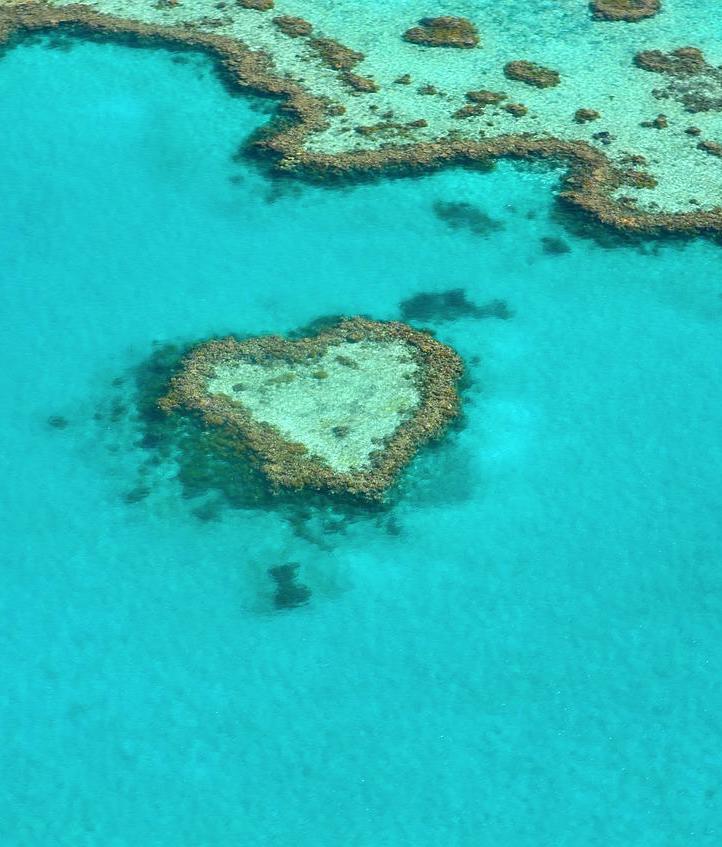 Home to six out of the world's seven sea turtle species, living coral (yes, there's a lot of dead coral out there), and incredible species diversity, the largest barrier reef on the planet is a must-see for any water lover. It's one of the Seven Natural Wonders of the World and is visible from outer space. It's possible to see a good amount of the reef by snorkeling, but if you know how to scuba dive or free dive, you'll be even more amazed.
If you visit in August, you'll avoid jellyfish season and get to see the humpback whales on their migration. It's the dry season, so you'll have better underwater visibility and warmer weather. You'll also avoid the strong currents and potential for bad thunderstorms.
19. Tahiti, French Polynesia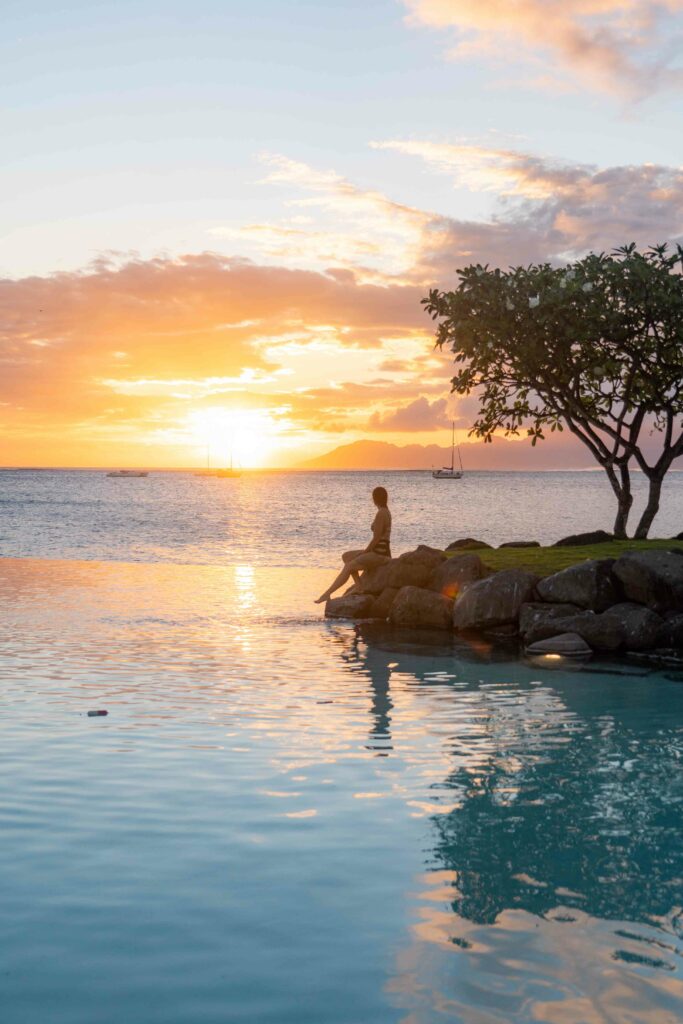 Most people consider Tahiti to be a stepping stone to the more popular Bora Bora. However, it has its own unique flavor and activities. It's worth the stop to explore, especially if you're drawn by the idea of fewer crowds. Here's a list of amazing things to do while you're here, like shopping at fresh markets, hiking to waterfalls, observing sea creatures, and relaxing on beaches.
French Polynesia is simply exquisite in August. In fact, this month is one of the most incredible times to visit in terms of weather. Because it's peak season, though, you can expect prices to be higher. But it's worth the compromise, because the dry season makes it possible for all activities to be open.
20. South Island, New Zealand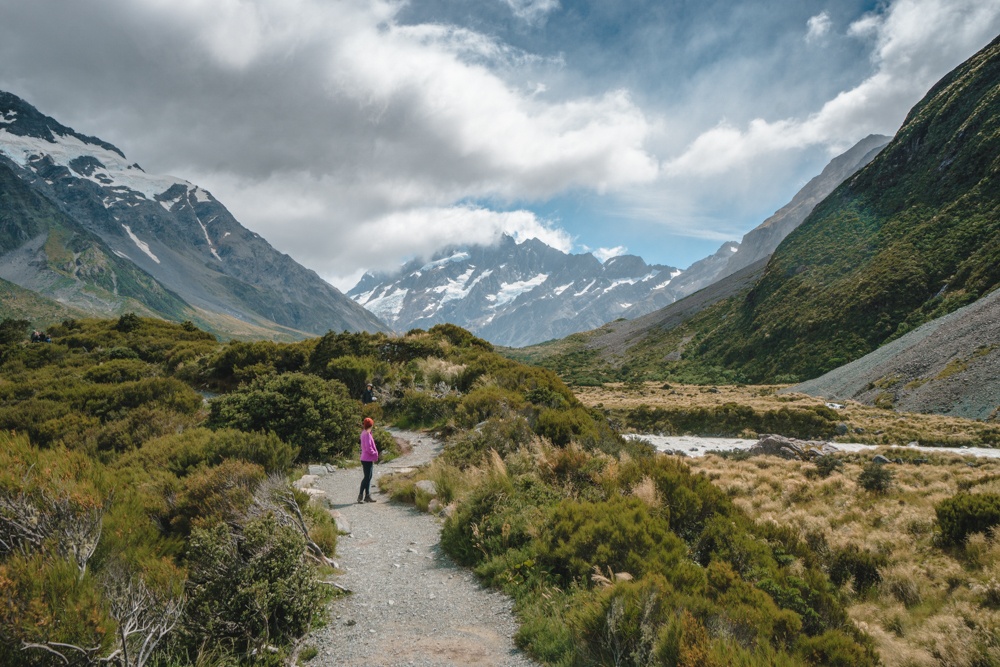 If you're looking for an invigorating winter sports destination, consider a trip to New Zealand. Here's a list of good ski resorts on South Island, which is where you'll want to go. August has some of the best coverage on the slopes, but if the weather isn't cooperating or you need a break, you can go check out some indoor activities like museums and galleries, or go lounge in a hot spring. There's also dolphin and whale watching, and cruises still abound in the colder temperatures because the scenery is just so darn beautiful.
South Island is cold just like North Island, but it's less wet, because most of the rain turns into snow as it goes over the mountain range. Peak season in New Zealand is typically during the summer, but any crowds that do flock to the slopes will go to South Island, because of the better conditions over North Island. You'll want to pack warm clothing!
***
As you can see, there are plenty of places to choose from, and you probably couldn't go wrong with any of them!
Do you think you've found a favorite?