The Portuguese Azores are located in the true middle of nowhere. Far from any other land masses, this collection of nine volcanic islands is in the Atlantic Ocean between North America and Europe. The far western island of Flores serves as Europe's most Western point.
How do you get to them? And once there, how do you get around? We spent two weeks exploring the most eastern in the most western parts of the Azores. This is how we did it:
Flying to the Azores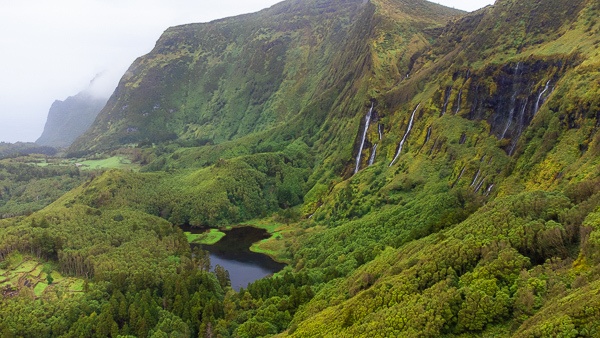 Altough I'd love to sail to the Azores one day, most people, including us, arrive by air, whether from North America or the Portguese mainland.
Flying from North America
We flew using Sata Azores, which is the official airline of the Azores, from Toronto to São Miguel, and back to Toronto from Terceira. Other major hubs are Boston, Newark, and in the summer months usually one day per week, Sata operates a direct flight to Terceira from Oakland, California! Check options here.
Although I liked Sata overall, their planes are nothing special, without the normal recline of an international plane, and without any entertainment system. Still, their food was good and so was the service. I'd probably always pick them in order to fly direct.
Flying from Europe
Maybe you're already in Europe or would prefer to go via Lisbon with a more major airline. United and TAP Portugal both fly from the US to Lisbon and TAP flies onwards to PDL and other major airports in the Azores. I also saw Ryan Air operating flights to Germany out of PDL.
Traveling Between Islands in the Azores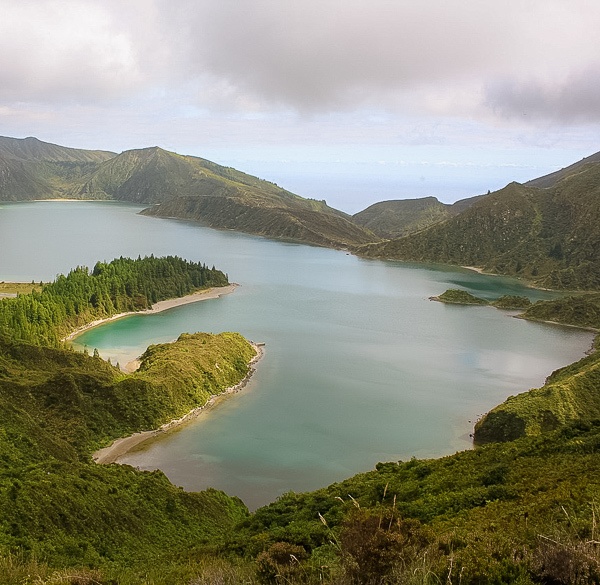 There are nine different islands in the Azores, and all of them are connected with airports. You're probably flying into either Ponta Delgada or São Miguel to arrive in or depart from the Azores, and from either of those airports, you can reach the rest. We flew from to Flores from São Miguel, for example, and back to Terceira for our onward flight home.
Your only option for domestic flights is Sata Azores. They operate several flights per day and were affordable, in my opinion. They also offered a free checked bag.
Although it's a small airline, they have great customer service. We had a delayed flight due to weather (pick the season you visit the Azores wisely!) and they gave us a hotel, meal voucher, and taxi voucher for the trouble. I can't imagine a US airline doing that.
There's also an inter-island ferry that connects some of the islands that are grouped together. For example, you can take it from Flores to Corvo. However, you can't exclusively use this to get from one side of the Azores to the other – you'll have to fly.
Getting Around each Island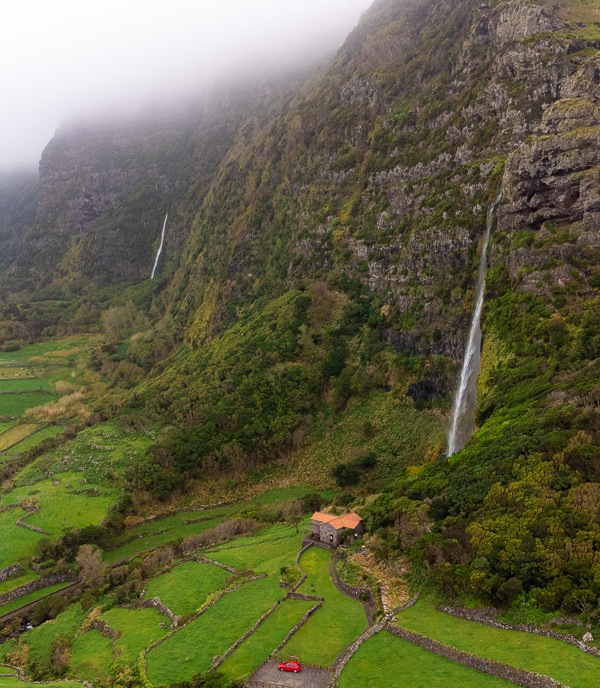 Although you can take bus tours on some islands, especially São Miguel, it's so much better to rent a car and create your own adventure and itinerary. Since the weather can be so variable in the Azores, it's nice to have the flexibility to visit a viewpoint when its clear, or multiple times if needed. We booked everything though booking.com and it went smoothly.
If you have to rent an automatic like we did, keep in mind you'll want to book that early! They are in limited supply.
Thankfully, driving is pretty laid-back and there's no real traffic to speak of. You may, however, chance upon the cows crossing the road from time to time. The only thing that made it a bit uncomfortable is some of the towns have narrow streets, but drivers are respectful, there aren't too many on the road anyway, and all of our accommodations offered parking.
Keep in mind the cars might be smaller than you're used to at home. It was a bit of a challenge to fit two suitcases and a small stroller (this is the one we use) in our trunk!
Navigation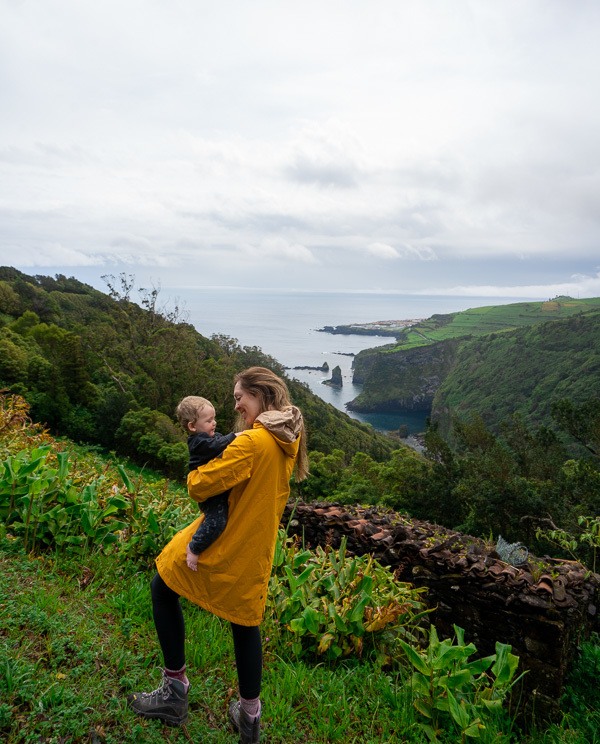 I relied on Google Maps to get around the islands that we visited, including the remote Flores. The connection was pretty good through my Nomad eSim (use the code "KRIS56JB" for $3 off!), which connected to the local Vodafone network. The rentals we had all had apple car play, which made it easy to display the map and get directions as we drove.
Nomad is running summer promotions until the end of July. For the month of June, all of their 10GB and above plans are on sale for 10% off. You can purchase data plans from Nomad eSIM app on IOS, Android and online Webstore.
Final Thoughts
The Azores are more of a self-driving destination than the rest of Europe, where public transportation is abundant and easy. Getting there means a pit stop on your way to Europe or taking the local airline, and considering weather is a good idea!
Read Next