When I was planning my trip to Aruba I put out the call to my friends to see who had been there and what I shouldn't miss. One of them mentioned that there are flamingos on the beach in Aruba and I was beyond ecstatic.
I could just picture it: Chilling with a bunch of pink compadres in that beautiful blue Caribbean water? It's a photographer's dream!
But when I arrived in Aruba it turned out that there are not scores of flamingos roaming around all over the beaches, they are in just one spot – a private island owned by a hotel.
Finding Flamingo Beach in Aruba
Renaissance Island, where Flamingo Beach is located, is a private island connected to the Renaissance Aruba Resort and Casino, which is located in the main shopping area of Aruba. It's somewhat close to the cruise port and the airport in Oranjestad.
In order to access the island you have two options: You can stay at the Renaissance Hotel since it's included as a hotel perk, or you can pay a $125 fee for access to the island for the day. It includes the boat transfer, lunch on the island, and a drink. You can book a spot ahead of time here.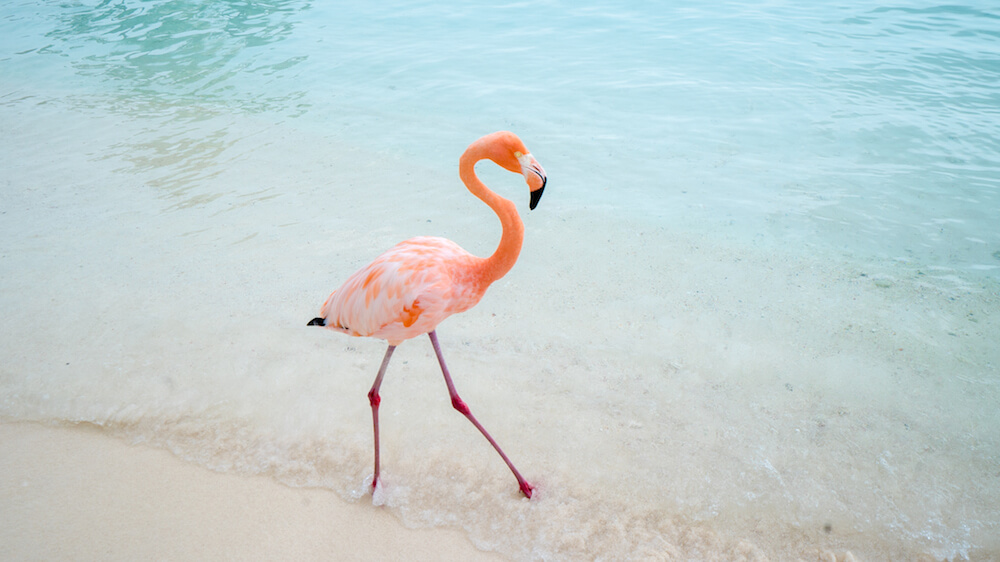 There is, however, a caveat. The hotel sells a maximum of 30 passes to the island per day to non-guests, so it is possible that you could arrive at the hotel and find that they are sold out.
2022 Update: As of now, this experience is entirely sold out until further notice, making a hotel stay the only way to access the Flamingos.
That said, the hotel can cost as low as $150 per night and it has a lovely pool as well, so I would suggest staying there for a night if seeing the flamingos is really high on your list of must-dos in Aruba.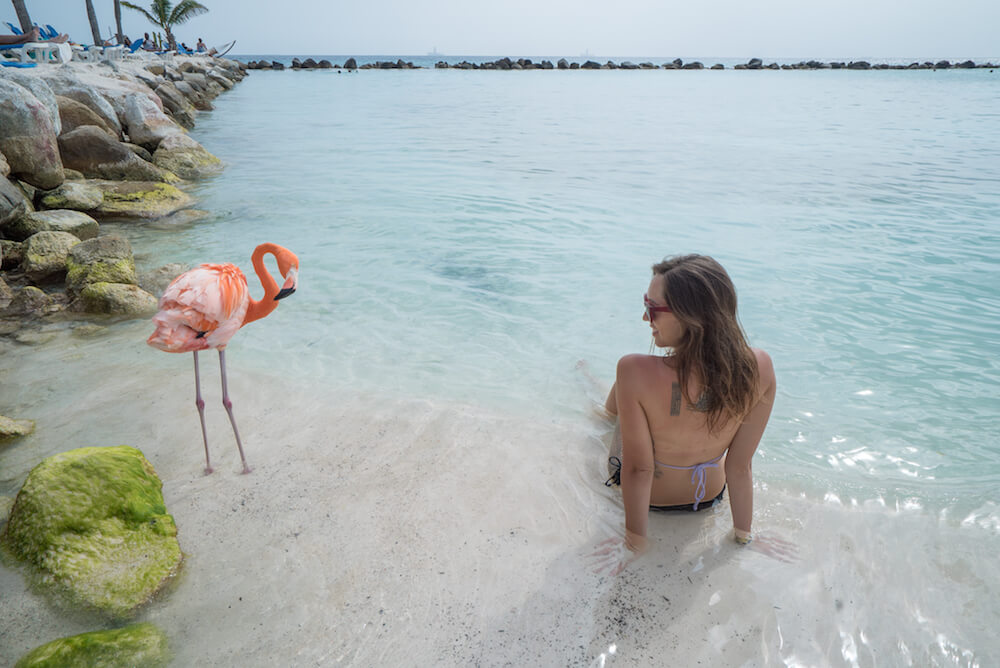 You can also call the hotel ahead of time to make sure they still have passes before you head over. If they turn you down at the lobby, remind them that you called ahead, and they still may sell you a ticket – it worked for a couple of friends of mine.
What Renaissance Island Is Like
The island itself is stunning. You access it from a tiny little porch area next to the Starbucks on the floor below the lobby in the Renaissance Aruba Resort and Casino. The speed boat runs every 10 to 15 minutes and, reminiscent of Las Vegas, takes you under the lobby of the hotel before heading right out into the ocean.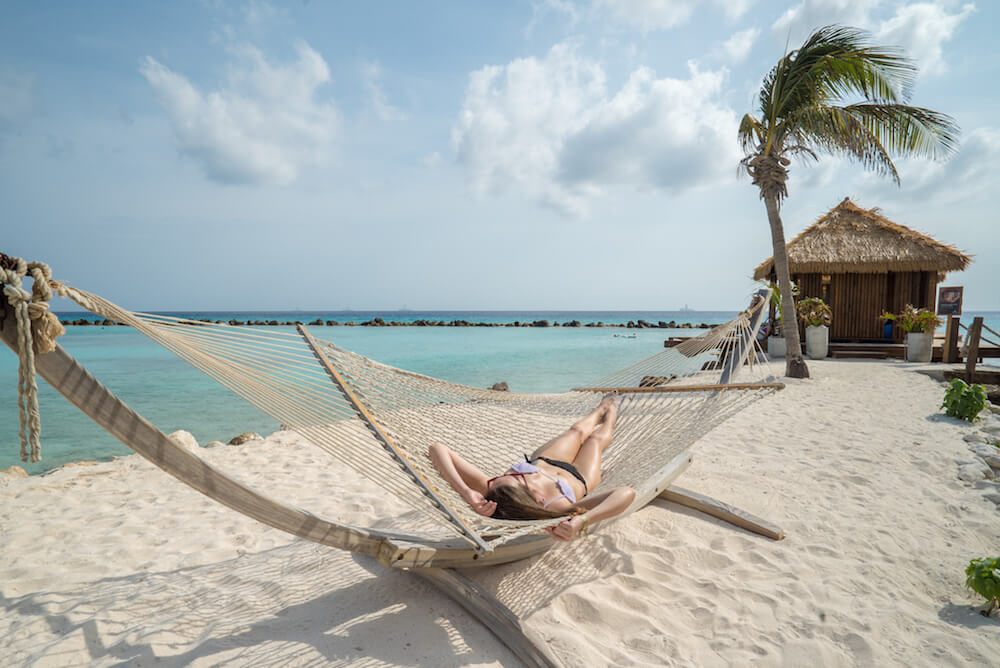 After about 15 minutes you arrive at the island which has been carefully crafted into a dreamy Caribbean getaway with hammocks, swaying palm trees, and of course, a little group of flamingos.
The island is divided into two sides – the adult side and the family side. The flamingos are actually located on the adult side, so do expect to see some children coming over to see them from time to time.
There are also little huts on one of the rocky peninsulas that you can rent out for the day, which we did since my time in Aruba fell on the birthday of two of my friends and I. So we had to, right?
Each one has a hammock over the water, and the one that we rented had a swing as well. Sadly, drinks are not included so this is purely for the privilege of having a private area on the island.
Is Flamingo Island worth it?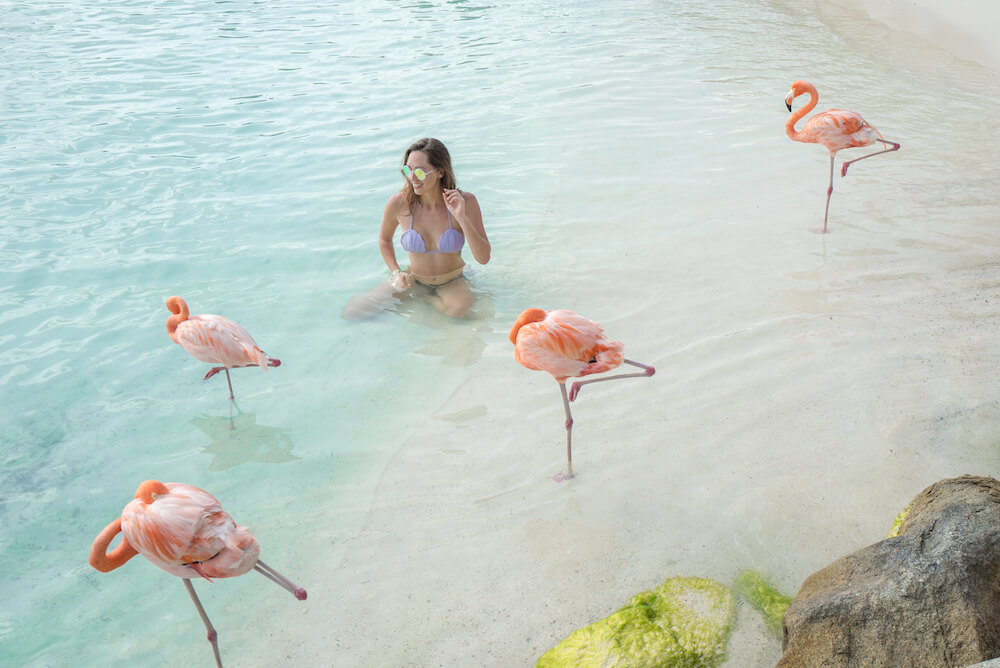 I had a wonderful time on the island, all in all. I thought it was absolutely beautiful, relaxed, and of course I enjoyed a little romp in the warm water with the flamingos.
That said, I think that $125 is steep. There are only about seven flamingos and everybody wants to take photos with them. They are not native to the island, so I think of it more as a petting zoo than anything else. You should also know that the only shade on the island is palm trees unless you seek refuge in the bar area or are one of the lucky few who rent a Bungalow. For me, that means I could not hang out on the island all day because I don't want to be in the sun for that many hours.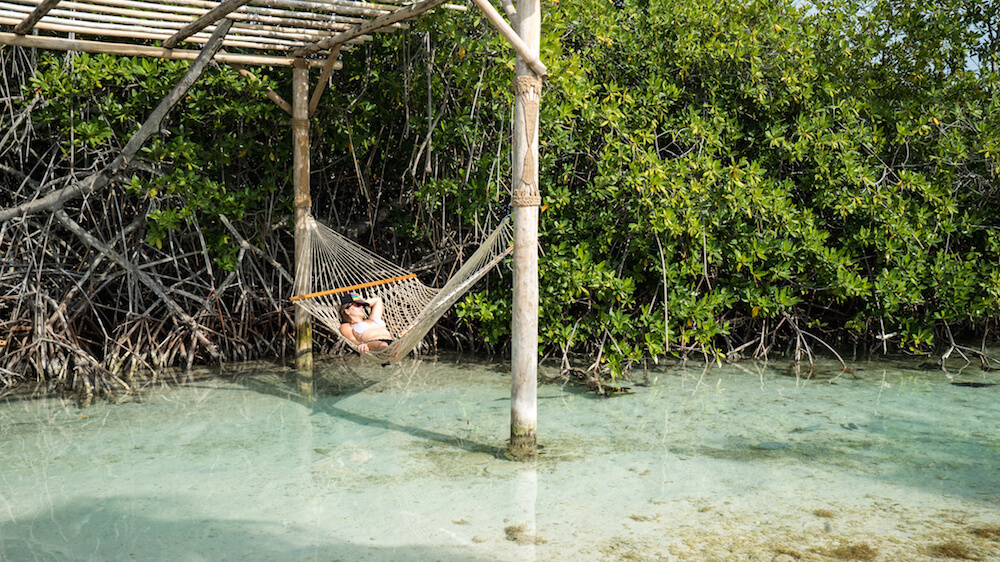 I do think that the Renaissance Aruba Resort is a lovely option, however the only beach they have is the Renaissance Island, so there's no strolling out of your room and right onto the sand like if you stayed in Palm Beach, which I personally did.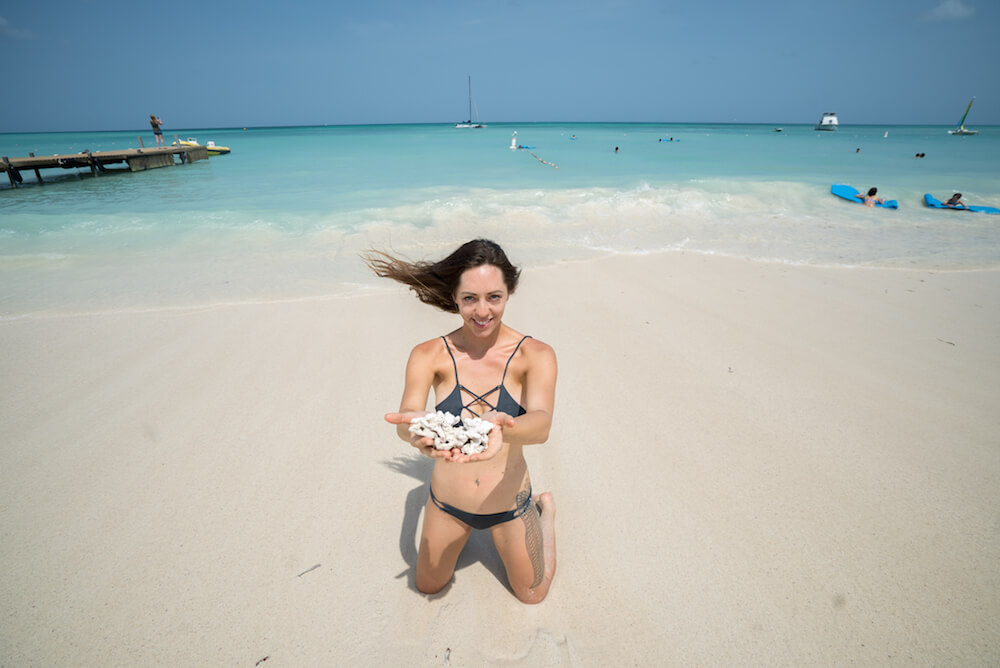 The best of both worlds, if you have the time, would be to spend a couple days at the Renaissance and a few days elsewhere that has more of a beachy feel.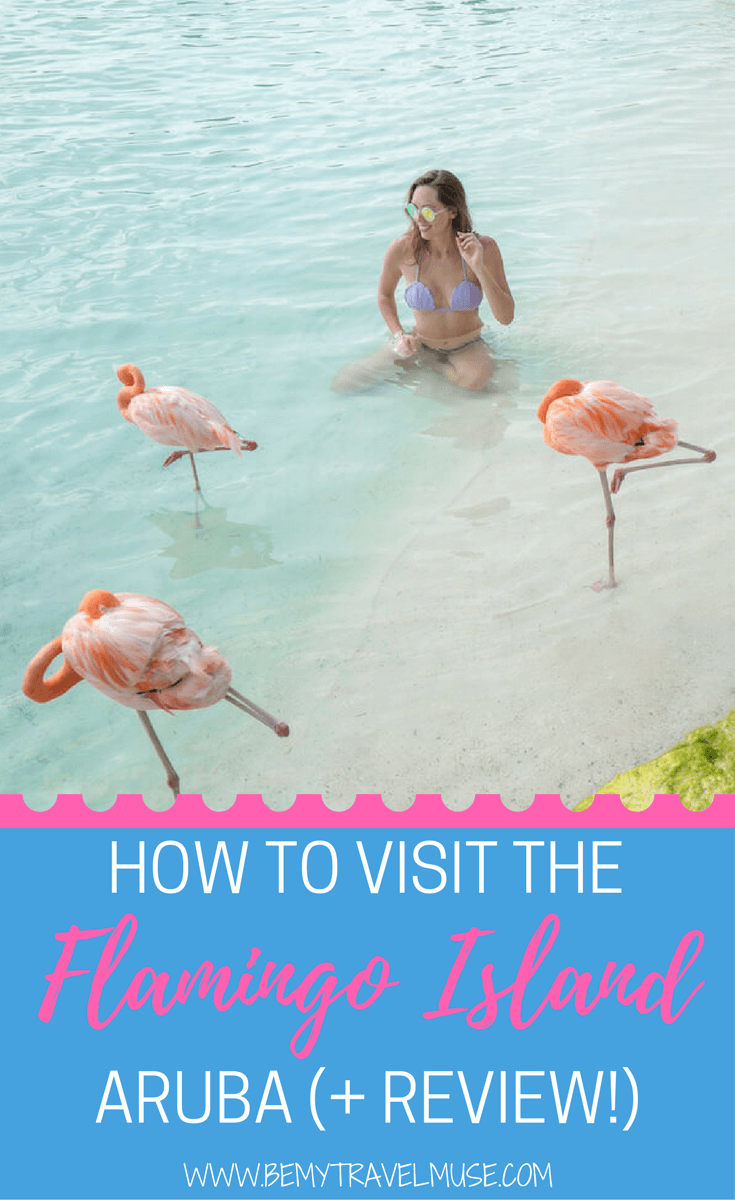 Thanks, Aruba, for giving me a taste of the Caribbean. It definitely left me wanting more! If you've visited Flamingo Island, Aruba, did you think it was worth it?