On busy city mornings I'll close my eyes and return to this place – the mist gently rolling over the warm lake water while the red sun rises, calling me to paddle out to it.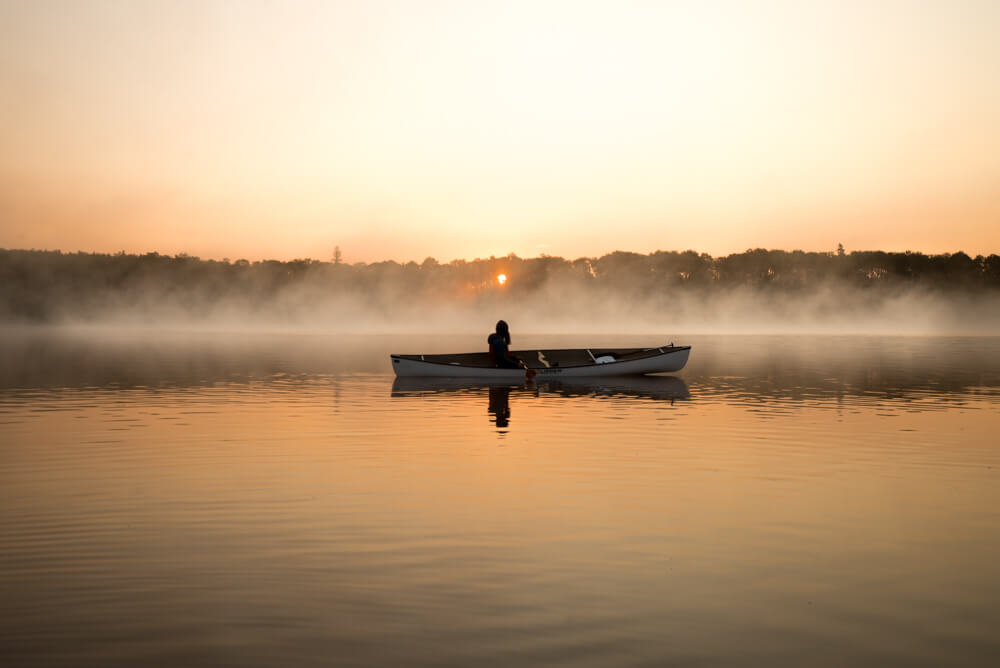 This is Manitoba, Canada's province known for its golden prairies, dramatic skies, and hundreds of thousands of lakes.
When I said I was coming here, people wondered why I would visit Manitoba of all provinces. They said that when I went to Wisconsin, too, not too far south of here. That trip resulted in one of my most famous photos, believe it or not. Why do people put the middle down?
You miss a lot if you only go to the popular places. There's so much to see if you just open your eyes and appreciate the prairies.
These little-known places are magic. Let me count the reasons why:
It's for animal lovers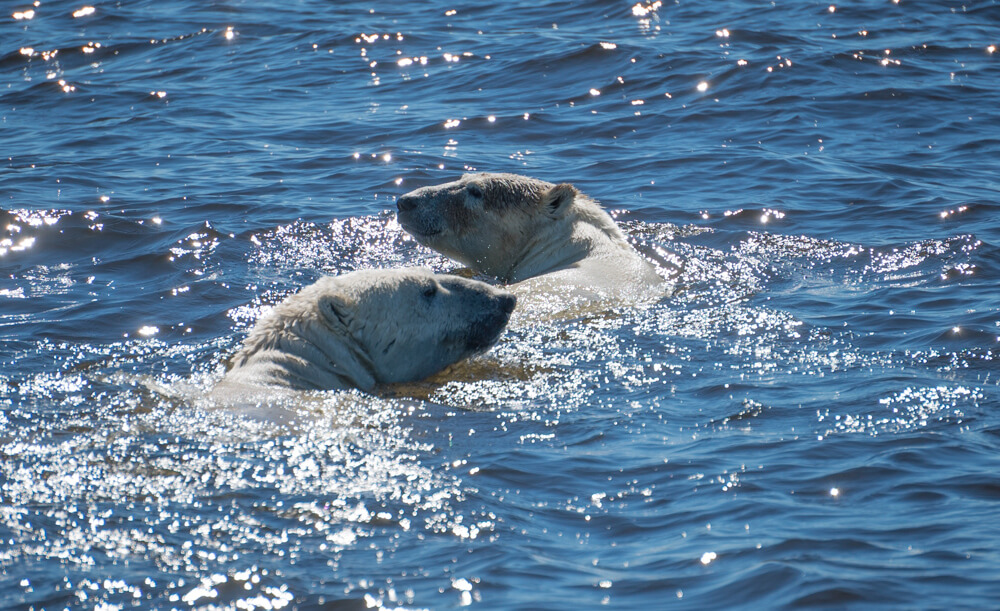 Churchill in the north of Manitoba is the polar bear capital of the world, and it's home to some other amazing white creatures too – beluga whales.
Manitoba is also known for bird sightings, like hawks, snowy owls, bald eagles, and hundreds more.
It's calm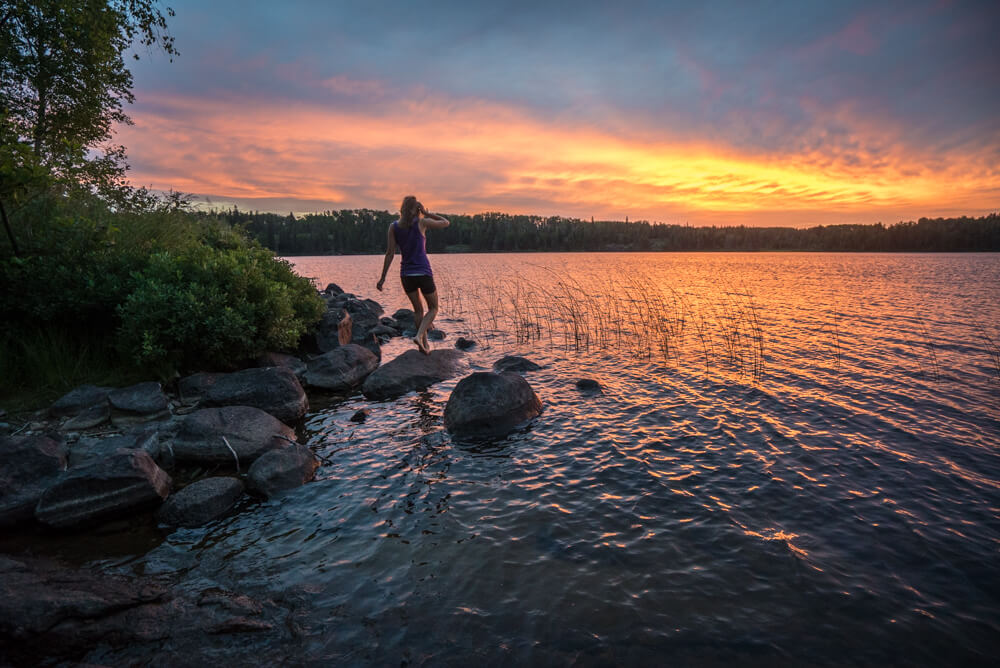 The omnipresent feeling I get in Manitoba is one of calmness. Forget hustle and bustle. This is a place to go for a swim, paddle out into the wilderness, lay in the sun on a warm summer day, and just enjoy.
Manitoba has nearly 12 million acres of protected lands and beyond that, so much wide open space. You don't have to wander too far to feel solitude.
You can avoid the crowds!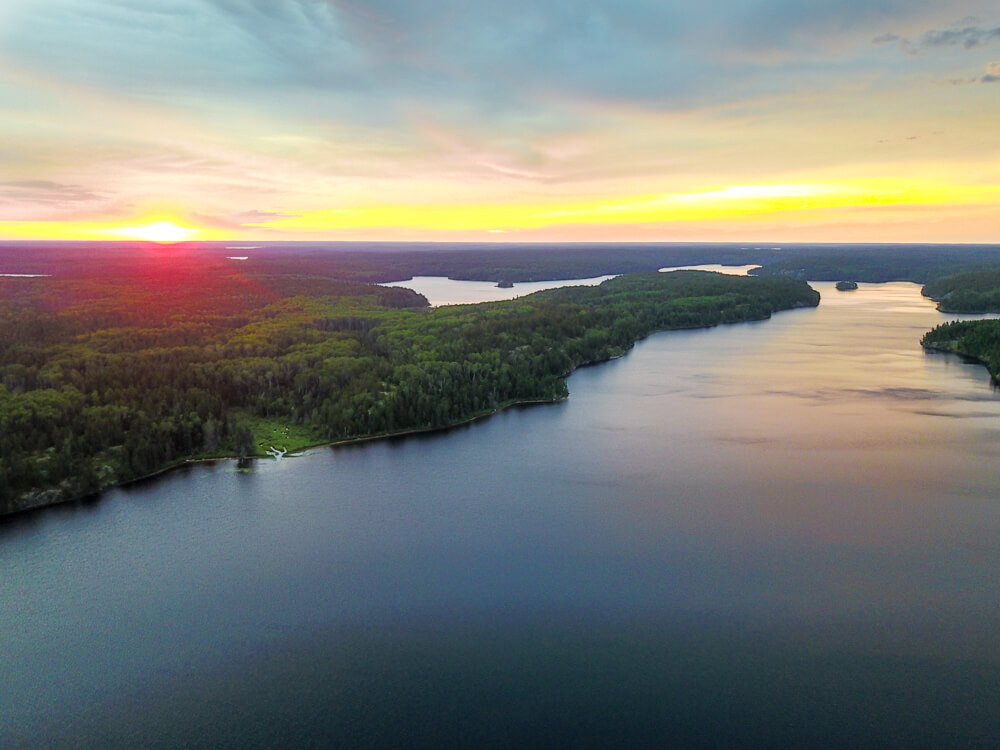 Manitoba covers 250,900 square miles – that's twice the size of the United Kingdom. Yet the province has a total population of 1.3 million people compared to the UK's 65 million people. It's safe to say that Manitobans get plenty of personal space!
The provincial parks here are quiet and you can still find solitude. Compare that to Banff in Alberta which smashes visitor number records year after year (especially given that national parks are free on Canada's 150th birthday), and I'm content sitting in Nopiming on a paddling adventure, looking out at the trees and the lake from my vantage point without another soul in sight, in the wilderness.
It's Wet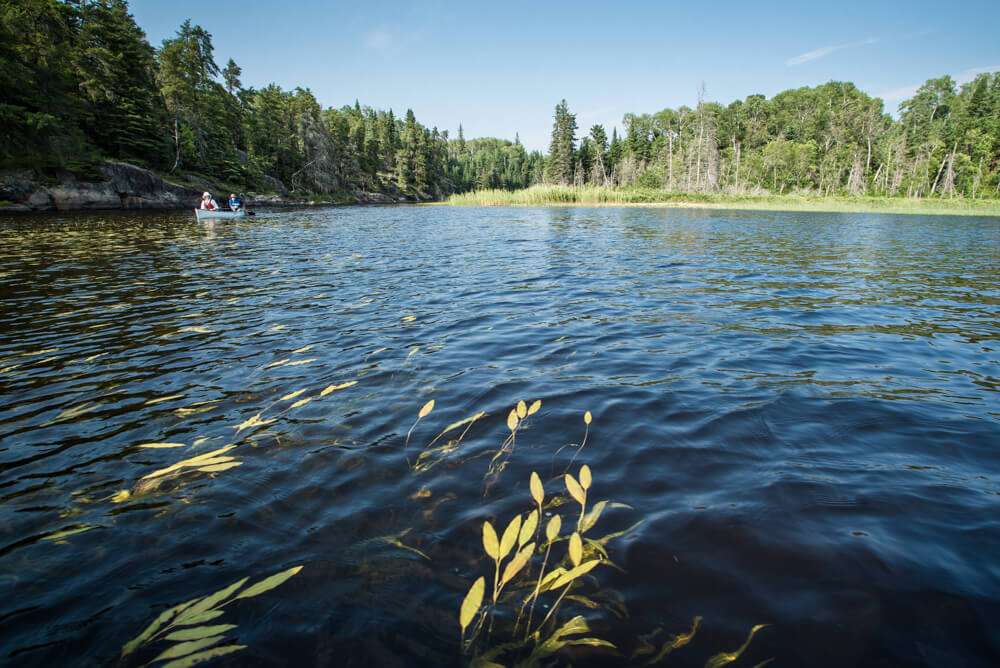 Canada has more lakes than any other country on planet Earth, and Manitoba has over 100,000 of them!
If you love swimming, canoeing, kayaking, fishing, rafting, boating and sunning yourself on the beach, Manitoba is the perfect spot.
That sky
In the desert and the mountains it's the topography that takes center stage, on the coast it's the ocean, but in the prairies, it's that incredible, endless sky.
Manitoba is situated at the perfect latitude to put on aurora borealis displays, stunning sunrises and sunsets, powerful thunder storms, and in the absence of all of those, a crystal clear milky way.
It's Warm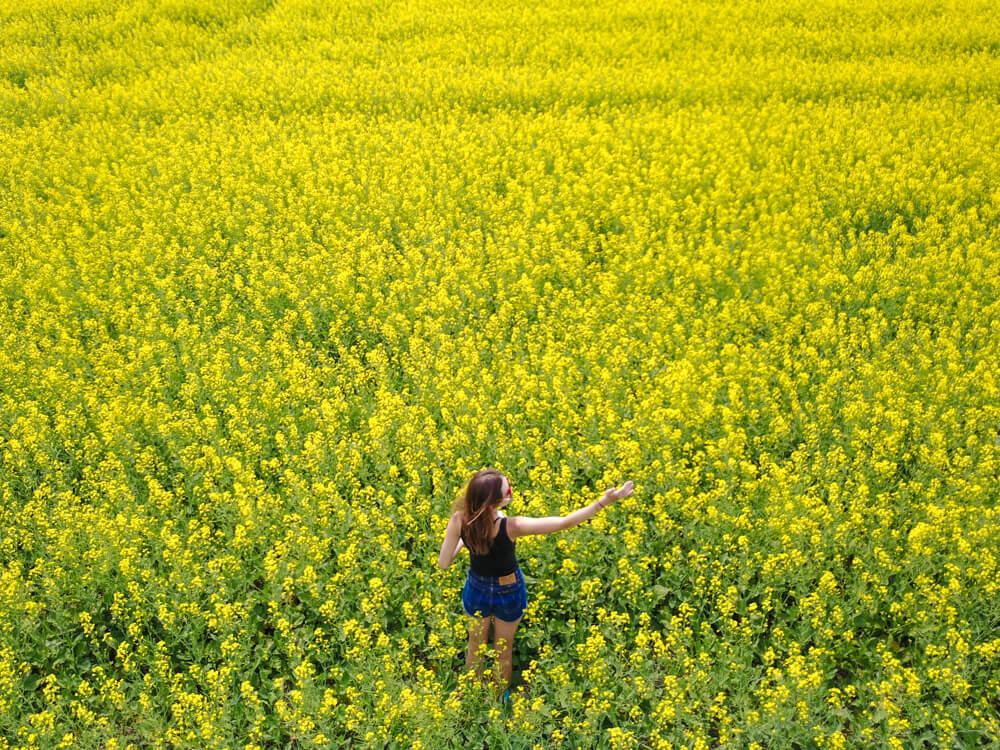 Apart from a warm and beautiful summer, other things about Manitoba make it feel like there's warmth exploding everywhere. Just look down on the ground in the summer months when the bright yellow sunflowers and canola fields are in bloom.
I couldn't stop pulling over to take pictures of them, admiring the way the yellow changed to reflect that incredible sky.
It's Friendly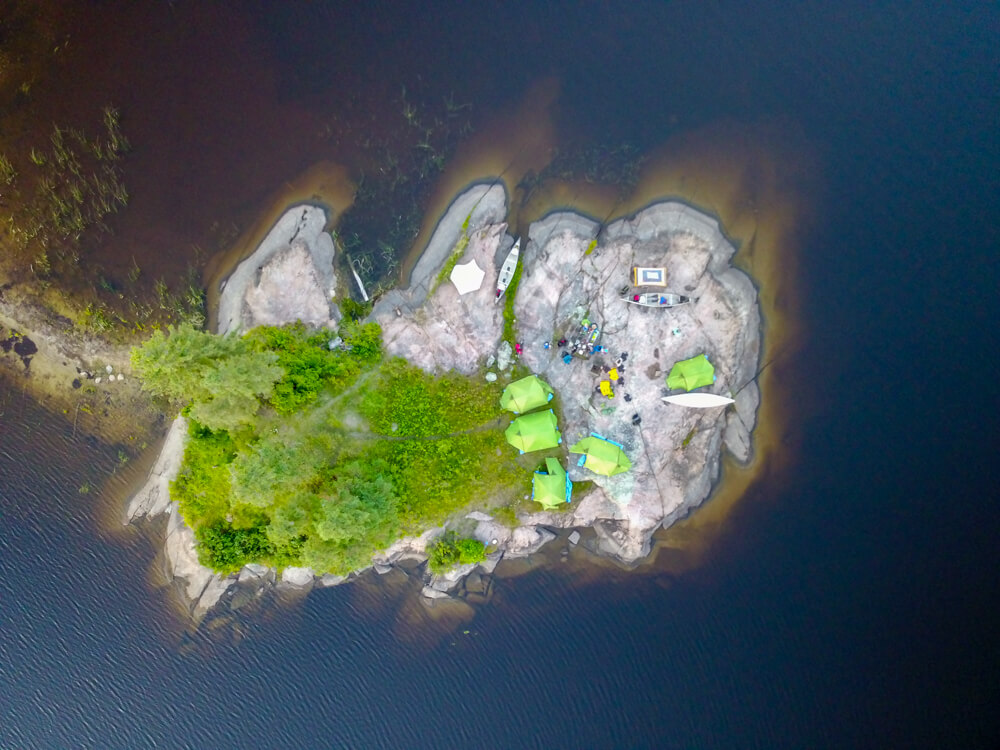 Manitobans have the reputation of being friendly people, as you'll see proudly proclaimed on the license plates, and I found this to be true.
There seems to be very little reason for the Manitobans to be unhappy. The cost of living in Manitoba is low, with housing, energy, insurance, and education among the least expensive in Canada.
Manitobans also volunteer and donate at one of the highest rates in Canada.
On a personal level, I found almost everyone to be approachable and talkative, which makes it easy to feel relaxed and jovial.
I know I should radiate good cheer regardless of my surroundings, but it sure is easier when everyone around you does, too.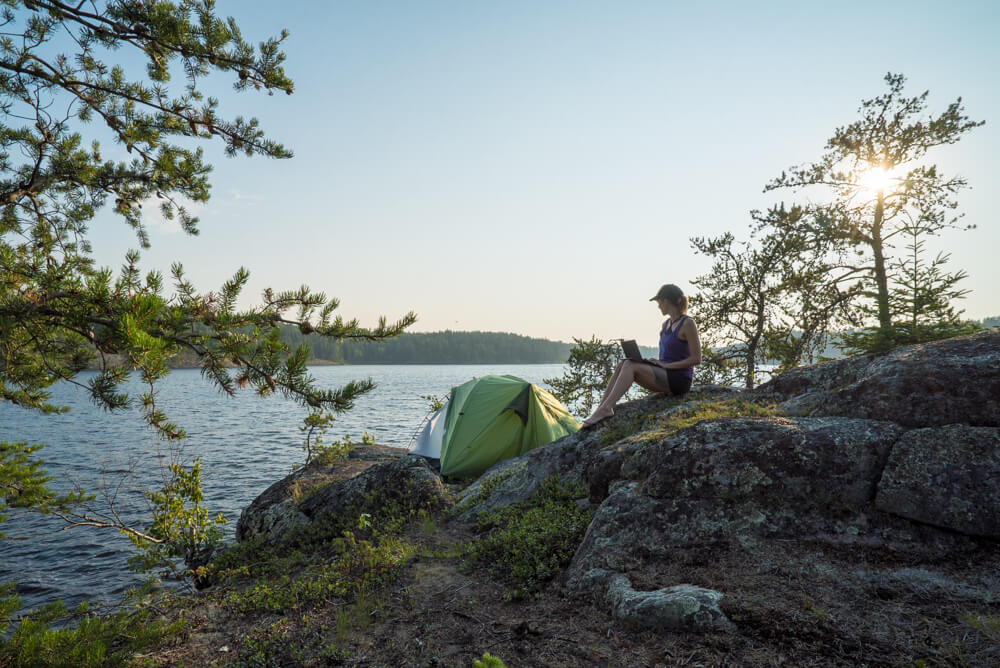 As my time in Manitoba comes to a close I can't feel anything but impressed by the variety. It's such an underrated province and while I think that has probably contributed to how calm and friendly it feels, I also think more people need to know about the incredible things there are to see here.
Come for the polar bears and belugas, and stay for the delicious food culture in Winnipeg, the endless canoeing in the many lakes and rivers, the sweeping canola fields, and the beautiful sky.
*This post was written on my ZAGG keyboard and brought to you in collaboration with Zagg, though all opinions of awesome Manitoba are my own.