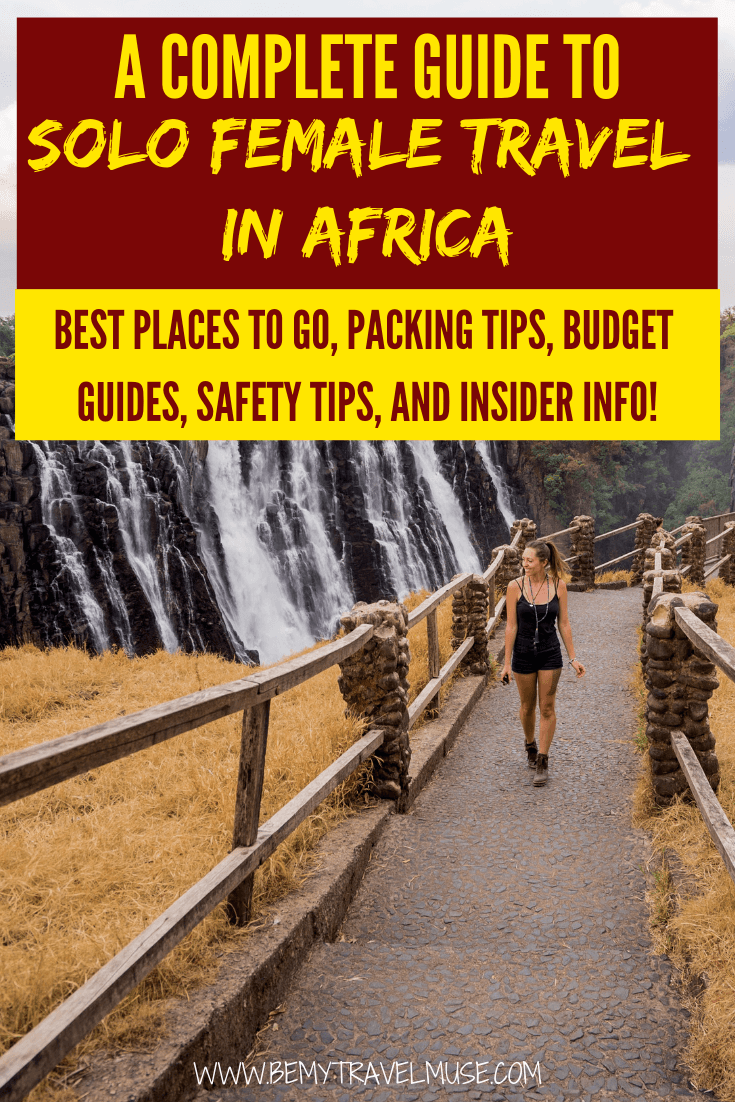 The first time I landed in Africa it was early in the morning in Johannesburg and as I made my way off the train and into a cab, I immediately started a lighthearted conversation with the driver, laughing and joking. It felt so good to be there even though I was exhausted. It somehow felt familiar even though of course I had never been there before.
Every part of the world has its own feeling and vibe. It's not just the place but who you are when you're there. It's no surprise that in the very place where humankind originated, it somehow feels so much like home.
I love the friendly smiles, genuine interest locals show, and the warm feelings I have when I'm in beautiful Africa. Over the course of my three visits here I've spent a cumulative 6 months in Southern and Eastern Africa, much of it solo. I've also invited Helen from Helen In Wonderlust, a fellow Africa enthusiast, to share her experiences.
Between the two of us, we've got you covered for safety, our best picks of where to go for solo female travelers in Africa, what to pack, how to meet others, and tips for volunteering :
The Best Solo Spots in Africa:
1. Coffee Bay, South Africa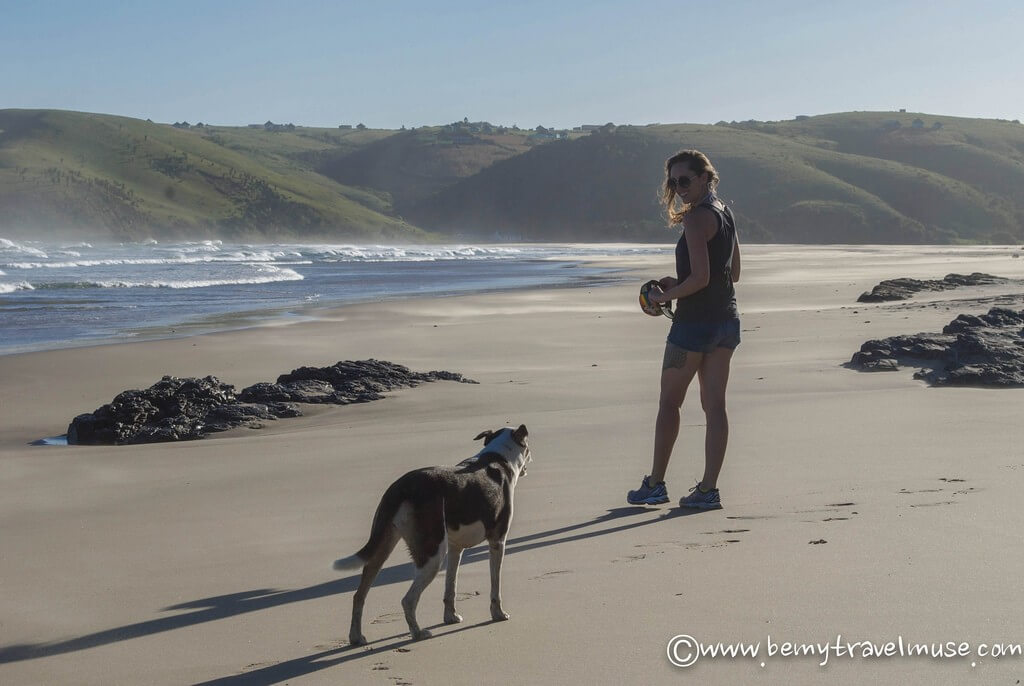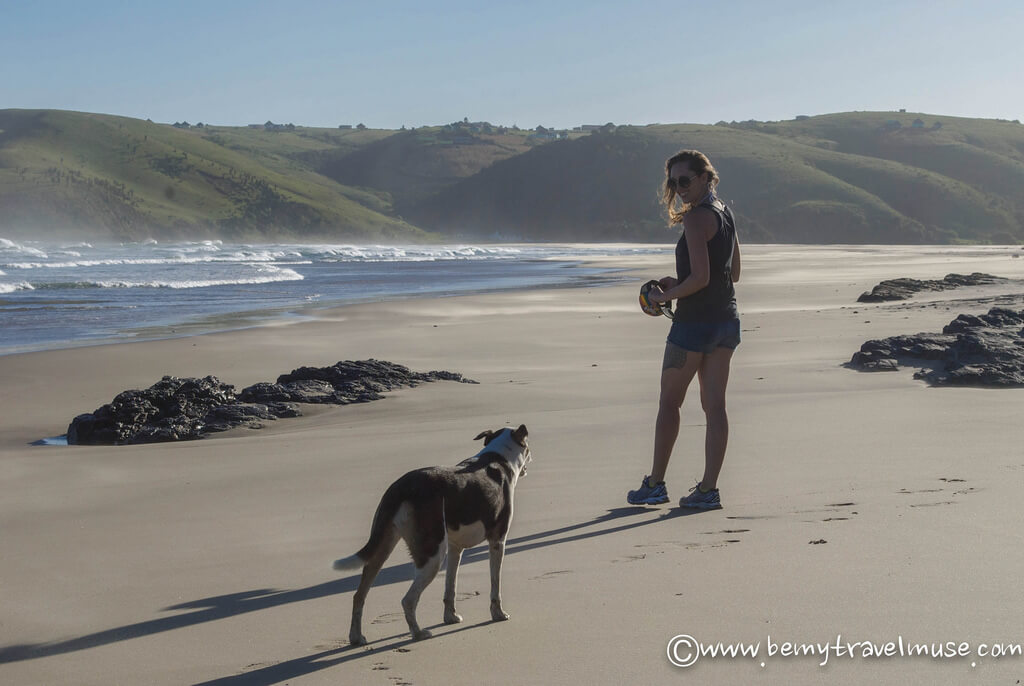 Kristin's pick: There are few places on planet earth that I love more than Coffee Bay, which I passed through on my South Africa road trip and then returned to because I couldn't get it out of my mind.
It's so beautiful there, with rolling green hills on the coast with colorful rondavels (round huts) dotting the bluffs. If you like to go on long walks, surf, or just hang out in a lush paradise, there's always something to do and someone around to do it with. I'll always cherish the time I spent in Coffee Bay!
Click here for more on planning a trip to South Africa
2. Kendwa, Zanzibar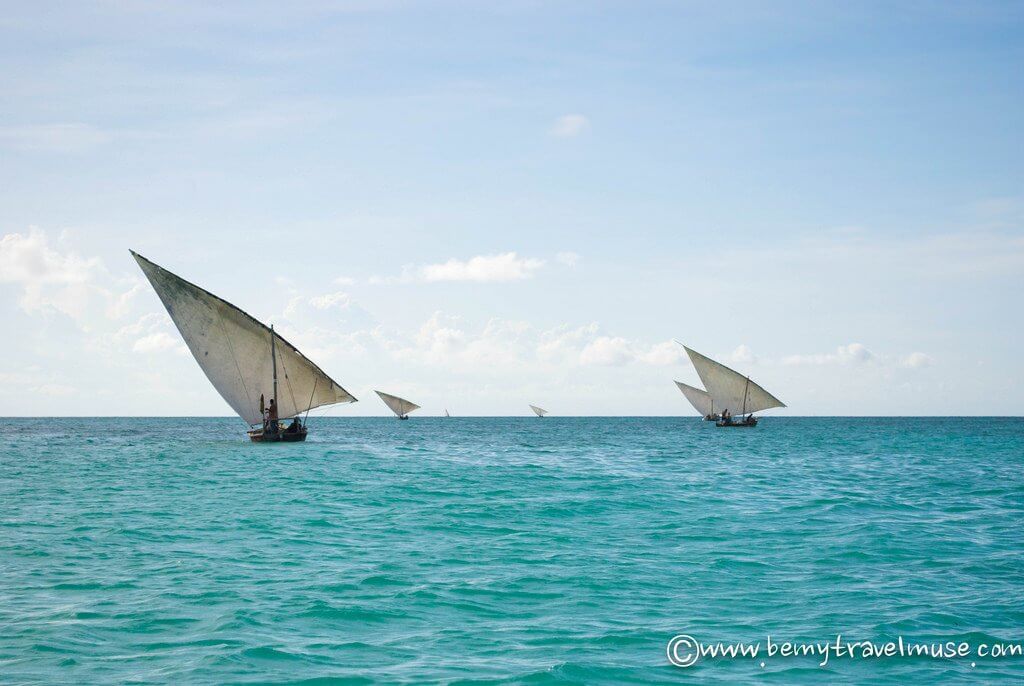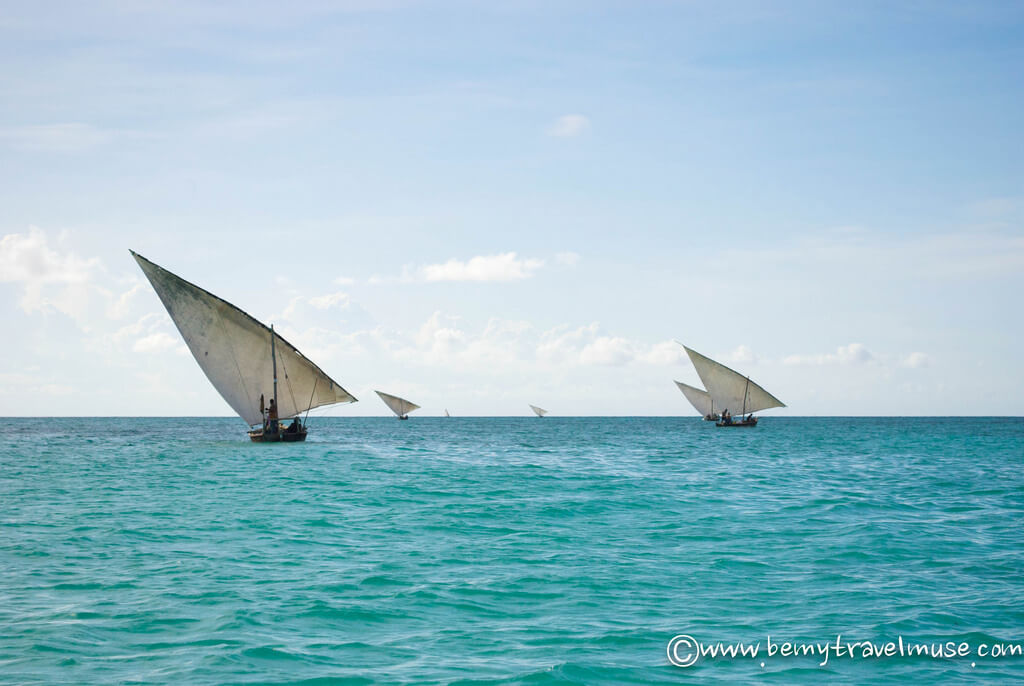 Helen's pick: Zanzibar is a special place. It is a pure melting pot of cultures, most evident in the winding alleyways of Stone town, a UNESCO World Heritage Site.
But the beaches are the places to be when it comes to being a solo traveler. I often head there first, as it gives me a chance to meet people with whom to explore the island.
There are a number of different beach villages, each with their own character. However, the one I would recommend for a solo traveler is Kendwa up in the north of the island. Saturday nights on this beach are legendary and every month they hold a Full Moon Party, although it's a much tamer affair than the ones in Thailand!
There is also a lot of things to do in Zanzibar, like SCUBA diving, snorkeling, spice tours, and shopping, so you can easily meet others whilst taking part in one of the many activities on offer.
3. Tofo, Mozambique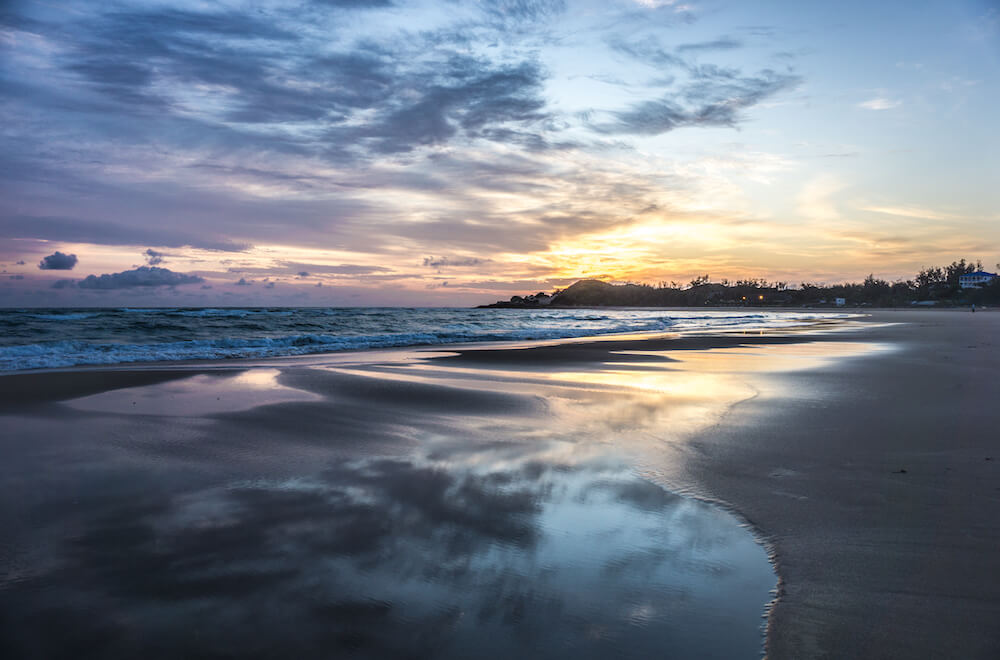 Kristin's pick: Tofo is one of the best places I've been solo not just in Africa but in the entire world. Due to a complete lack of information online, I was initially afraid of going to Mozambique by myself but it turned out to be the kind of place that attracts really cool and interesting people who I'm still friends with years later.
Tofo has lots of activities like scuba diving, snorkeling with will sharks, taking an ATV out to the sand dunes, and of course lounging in a hammock (which I did often, tbh). Another unexpected benefit was the cheaper prices for being a single in bungalows. I have never been in a country where I didn't have to pay the same price for a double as two people. It was always significantly less because I was the only person in the room. It didn't make sense to me but I'm not asking questions!
Click here for more on how to plan a trip to Mozambique.
4. Jinja, Uganda
Helen's pick: I absolutely love Jinja, Uganda. Due to its position on the banks of the Nile, it's the adventure capital of East Africa. Because of this, it attracts a lot of backpackers, volunteers, kayakers and adrenaline junkies. Uganda is a beautiful country too, with friendly people, gorgeous green hills and dark orange soil.
I spent a couple of weeks staying in the small village of Bujagali, just outside Jinja Town. On any given night there was something going on and a steady stream of people passing through.
But it is also a great place to meet the locals. Every afternoon, when it started to get a little cooler, I would play netball with the girls in the village and would often get invited to dinner at their homes.
5. Lake Kivu, Kibuye, Rwanda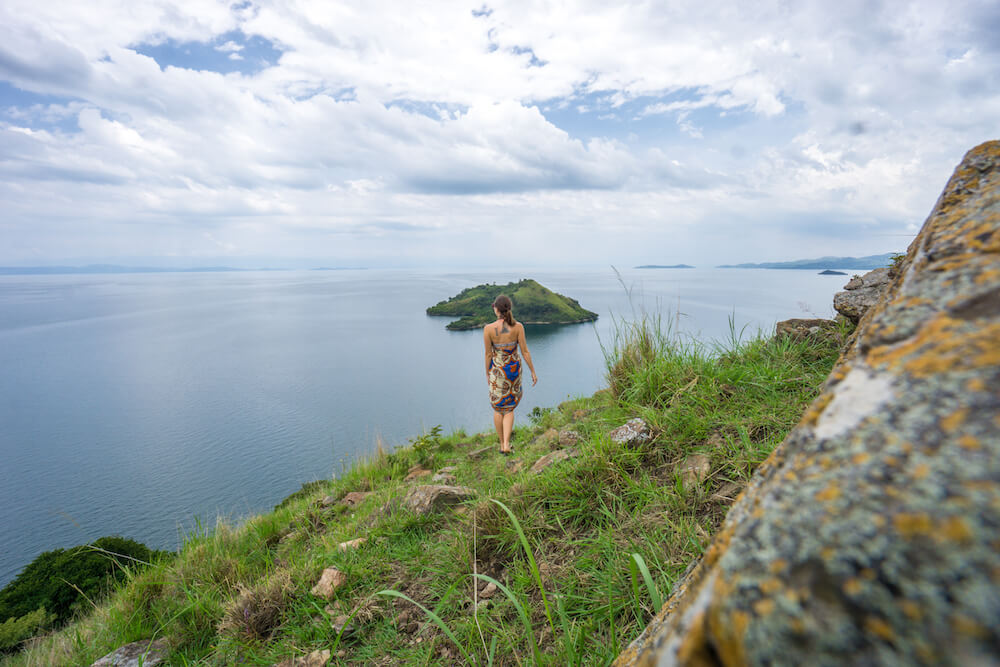 Kristin's pick: This is such a beautiful spot in Rwanda and I was surprised by how many other travelers I met while staying at home Saint-Jean there. Many of them are volunteers of some sort (which is a trend you'll see repeating in Africa) though some I met were solo travelers passing through.
The area is gorgeous and one of the best activities is to join a group, which you can find easily in the common area, and make a plan to take a boat trip around the islands.
6. Taghazout, Morocco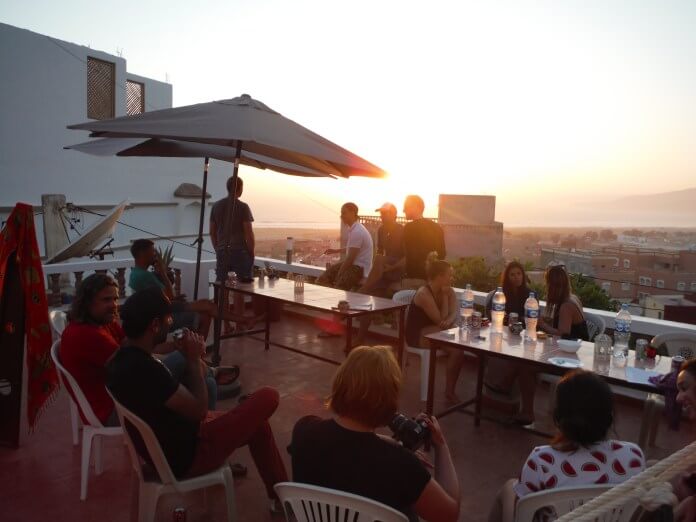 Helen's pick: Morocco is a country with a bit of a reputation when it comes to solo female travel. That said, I had no problems in Morocco whatsoever, despite covering quite a bit of the country, including Marrakech, the coast, the Atlas Mountains and the Sahara Desert. However, I know that isn't the experience for all women who often complain about the aggressive local touts and catcalling.
One place I found to be particularly lovely was the village of Taghazout. I actually stayed just down the road in Tamraght, but would venture to Taghazout for dinner. It's a Mecca for surfers and as such draws in a nice crowd. There are plenty of surf schools that cater for everyone from beginners to pros. Staying at a surf school also means that you are pretty much guaranteed to make some friends.
7. Cape Maclear, Malawi
Helen's pick: Known as 'The Warm heart of Africa', Malawi is a great place for a solo traveler.
The hub of the tourist activity tends to lie on Lake Malawi, also known as the 'Lake of stars' due to the lights of the fishing boats that sit out in the water in the evenings.
Cape Maclear on the southern part of the lake, is a great spot for solo female travelers. The beachy, laid back vibe tends to attract a lot of cool people including independent overlanders and backpackers, so there's always something going on and someone to hang out with. It's also a great place for scuba divers, as Lake Malawi is home to more species of freshwater fish than any other lake in the world.
8. Nairobi, Kenya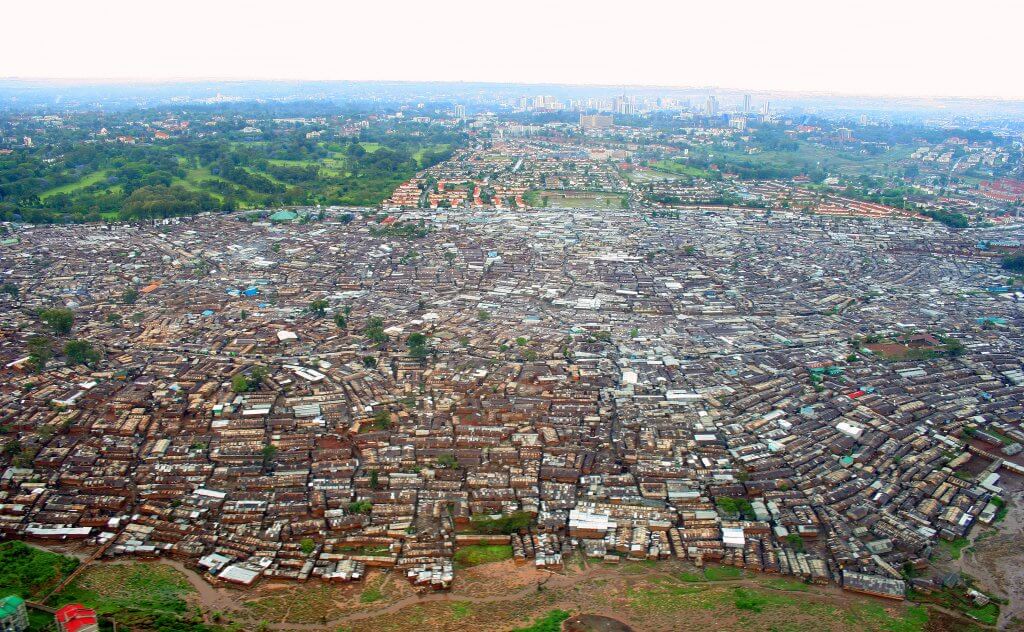 Helen's pick: Nairobi is one of those places that seems to terrify a lot of travelers.
I understand why, it's a big city, dirty in parts and it has a reputation for muggings – it's even nicknamed 'Nairobbery'. But it is a major transport hub and as such, a great place to start an African adventure. Kenya is English-speaking too, so it's a good place to get your bearings.
At any hostel in the city, you will meet other solo travellers, many of whom have just arrived too, looking to book safaris and onward adventures so they may become your travel companions.
Personally, I've never had a single problem in Nairobi, but it is sensible to always be vigilant when you travel there.
How to meet others while traveling solo in Africa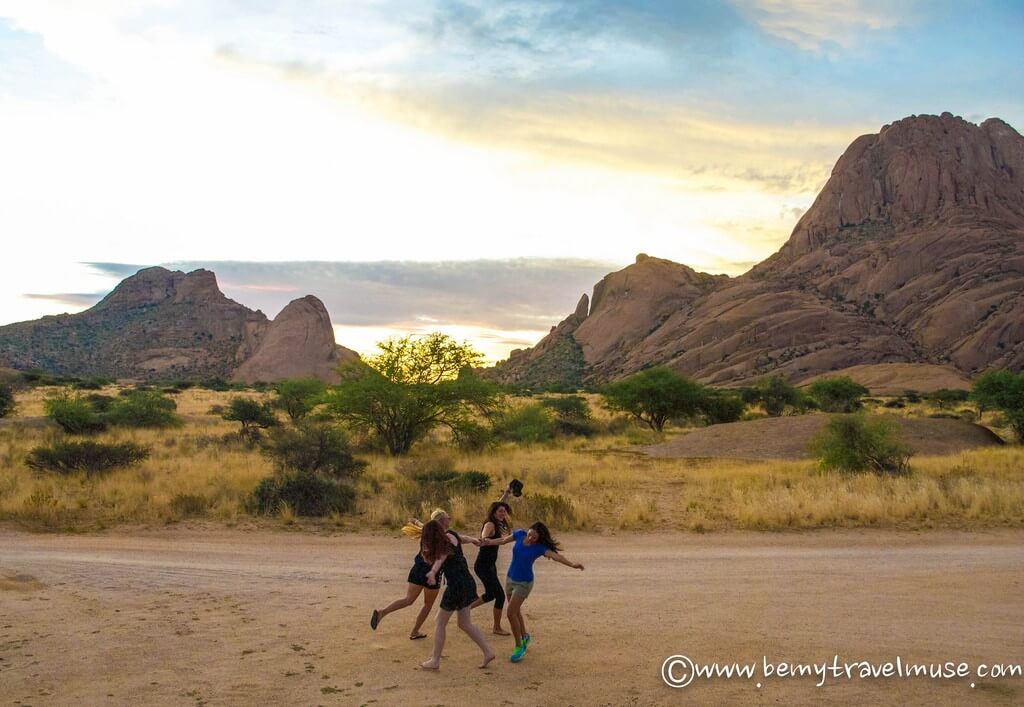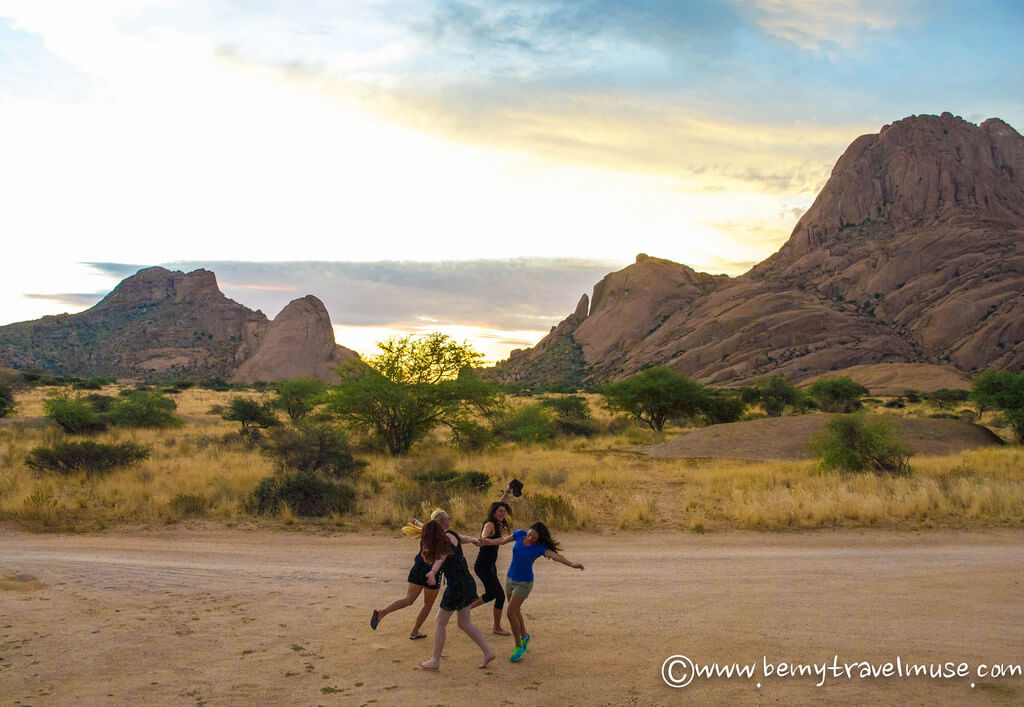 Maybe Africa isn't the obvious choice for a first-time solo female traveler, but I've found it to be one of the friendliest places in the world that I've traveled through, thanks to the kind and curious locals and truly interesting other travelers I met there.
In Helen's words: Africa was the first place I traveled alone to. I loved it, mostly because there's a sense of camaraderie among Africa travelers that I have seldom seen elsewhere.
It's the type of place where you make friends for life, brought together by life-changing travel experiences. The backpacking crowd in Africa also tends to be quite varied in age, which is great for me as a 36-year-old solo traveler. Here are a few things I do to make meeting others easier:
Staying in hostels or overland campsites is a great way to meet others
Pick a place that has a good lounge or bar area (there isn't an abundance of reasonable and good accommodation in Africa, so many travelers gather in the same places).
Booking.com and hostelworld.com have the best selection of accommodation in Africa that I've found. But there are also some great places that aren't listed on booking sites, so doing a bit of research is vital. I'll also ask people for recommendations as I go.
When I arrive anywhere new, I usually drop my bags in the room, head to the bar, grab a beer and start chatting to whoever is about, whether that be the bar staff or other travelers. Before I know it, I've usually made a friend or ten.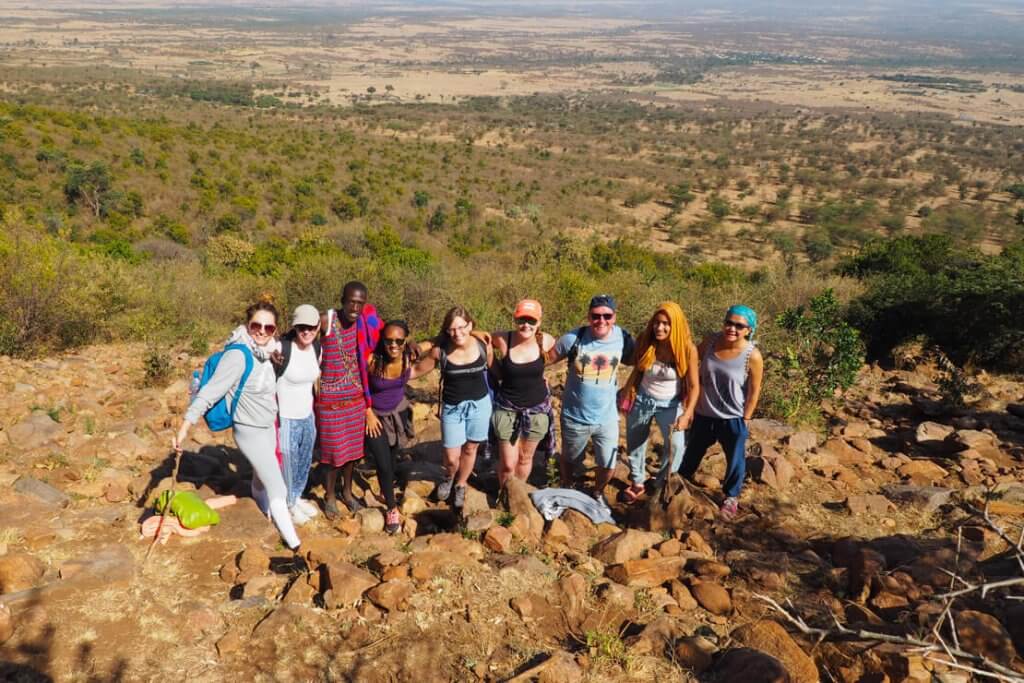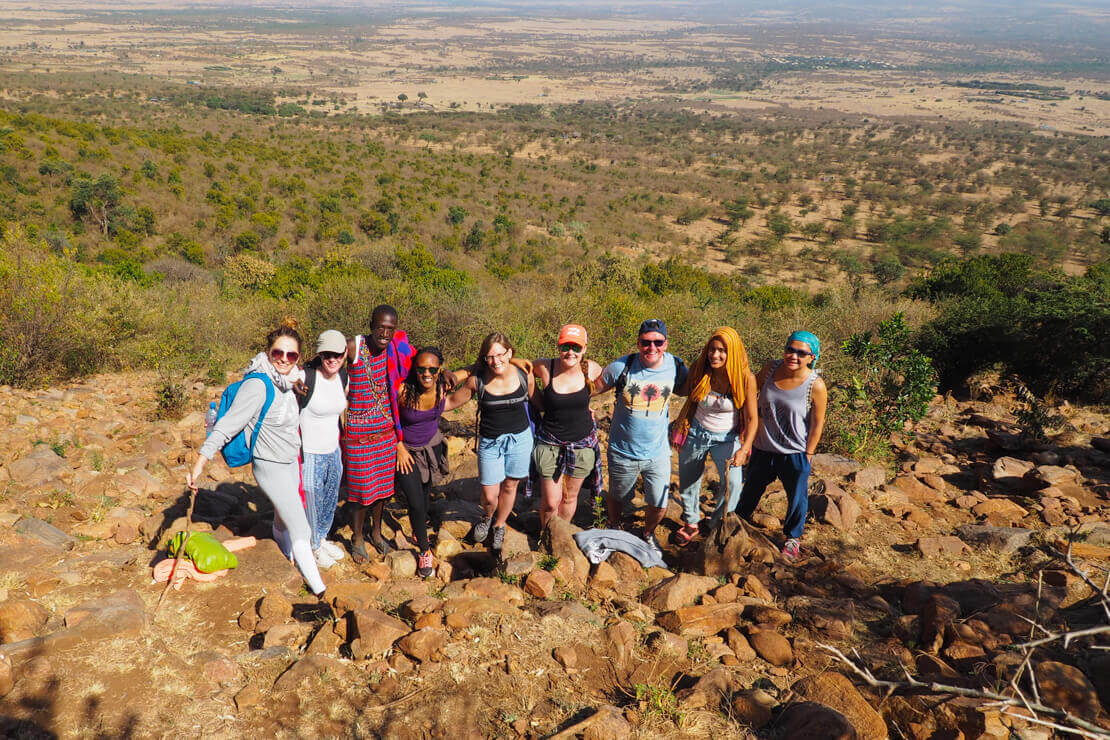 Another great way to meet people is to join a small group tour or an overland tour. I created my own small group tours, to offer something a bit different to the traditional overland or safari tours, that go to places off the main tourist route and allow people to get the feel of independent backpacking, but with a group of friends built in to share the adventure.
Tours are a great way to see Africa, especially the more remote places that are difficult to get to without your own transport and take the hassle out of finding accommodation, organizing all your own activities and working out how to get from A to B. Because of this, they also allow you to see the many of the main highlights even if you are limited on time.
How to stay safe while traveling solo in Africa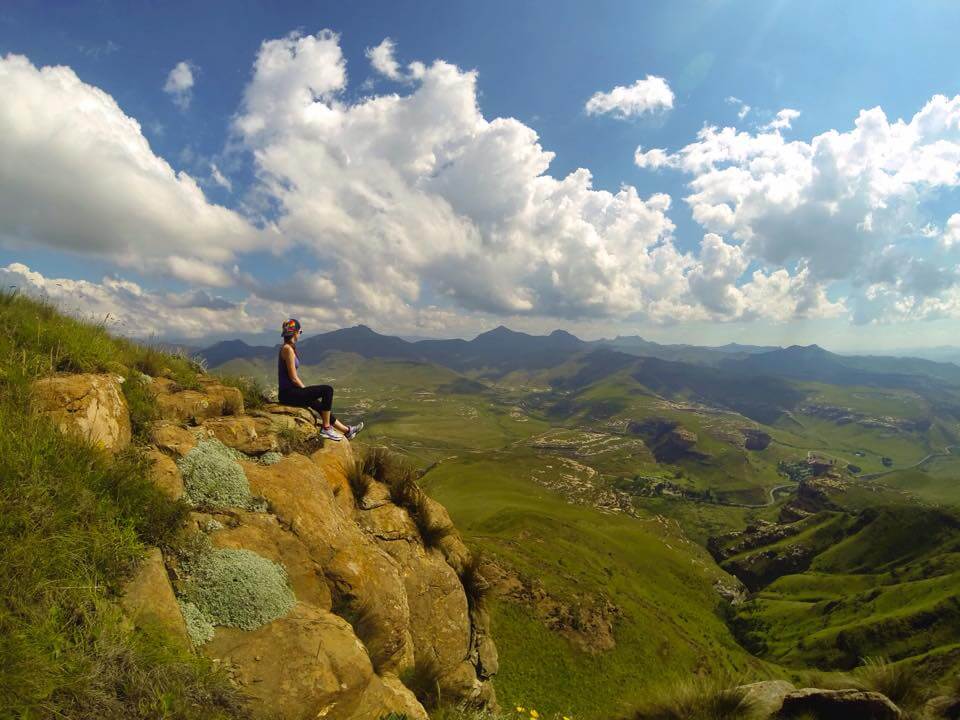 Africa gets the reputation of being a 'scary' place, even though it's vast and incredibly varied as far as culture and safety is concerned. Let's be honest, grand generalizations are almost never correct and that's the case with 'Africa' as well.
Still, mention in casual conversation that you're traveling solo to Africa and you might be met with horrified faces and scared reactions. Staying safe in Africa boils down to being smart and aware. Here are a few tips from Helen and I to help you through:
Don't walk alone at night anywhere, ever. Take a taxi even if it's short distances.
Always use a licensed taxi or one recommended by your accommodation. In major African cities, you can often use Uber.
Travel during the day. The roads are often poorly lit at night and accidents are known to occur due to the potholes in the roads. There have also been some incidences of carjackings, particularly at night, in major South African cities.
Don't drink alcohol excessively or leave your drinks unattended.
Always listen to your guides, especially when staying in a national park – wild animals are everywhere and you have to respect that you are in their territory.
In big cities, do the dummy wallet trick: Keep a small amount of cash and some canceled cards in your purse so that if someone demands it you can easily hand it over, and keep the rest hidden in your bra, or shoes, or locked in the hotel safe.
Don't wear expensive jewelry or be flashy. Take caution when looking at your phone in public, it'll draw attention.
It's important to respect the local culture and dress appropriately, covering shoulders, cleavage, and legs in some places such as Zanzibar, much of Tanzania, and most of northern Africa including Morocco.
Get travel insurance! Here's an honest review on World Nomads, SafetyWings, and Faye Travel Insurance.
I would also be remiss not to specifically mention the high crime rates in South Africa, and particularly the alarmingly high rate of rape. South Africa's income and education inequality is the highest in the world, creating a large divide when it comes to those who have and those who have not. This results in a lot of desperation and robberies. In the big cities in South Africa, it's wise to always take an Uber taxi as opposed to walking, to make sure the doors are always locked, and to never leave anything showing in the car – even cheap sunglasses.
Rape typically happens between people who know each other and has the highest instances in the townships. This does not mean that you should stay out of townships entirely, as taking tours through with a local guide can be enjoyable. Just practice extra caution in South Africa, and avoid traveling at night.
What to Pack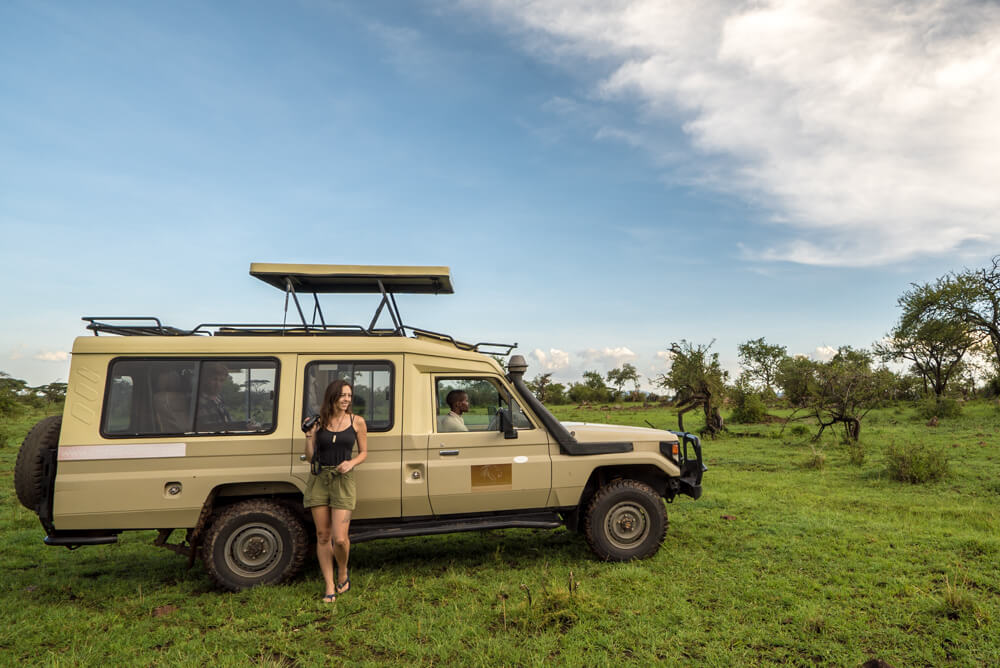 What should be in your bag when you travel to Africa? That depends heavily on where exactly you intend to go. If in Southern Africa, short shorts and tank tops are just fine. As you head into Eastern and Northern Africa, cultural norms can go from a bit more conservative to very conservative.
The best types of clothes are lightweight, breathable, durable and layers are your friend. I often just wear shorts/harem pants and a t-shirt. Also, sturdy shoes are a must!
Click here for my comprehensive Africa packing list.
How to get around
Some parts of Africa are easy to get around thanks to great options for backpackers, like Baz Bus or a cheap car rental in South Africa. I arrived solo, but was able to easily find someone to carpool with me right at the start of my trip via my Facebook network. Staying at a social hostel and asking around would likely yield the same results.
In other areas, however, it's more difficult and often more dangerous to take public transport. In Mozambique, for example, the local mini busses have bald tires, pack in way more people than they have seats for, they pull over constantly, so trips take forever, and I caught the driver swigging a beer while driving on the final trip I took.
You can still rent a car with or without a driver, but that gets expensive once you venture out of Southern Africa. Some people buy 4×4 cars and then sell them after, which I've always dreamed of doing with a friend, but probably not solo given my lack of bush and mechanical know-how. Another option is to join an overland tour, which I've done previously. As mentioned earlier in this post, these tours are pretty good, even for those who don't love tours. They're well-organized and take care of the logistics. I took a 35-day camping and safari tour from Cape Town to Zanzibar and would recommend it highly!
Volunteering in Africa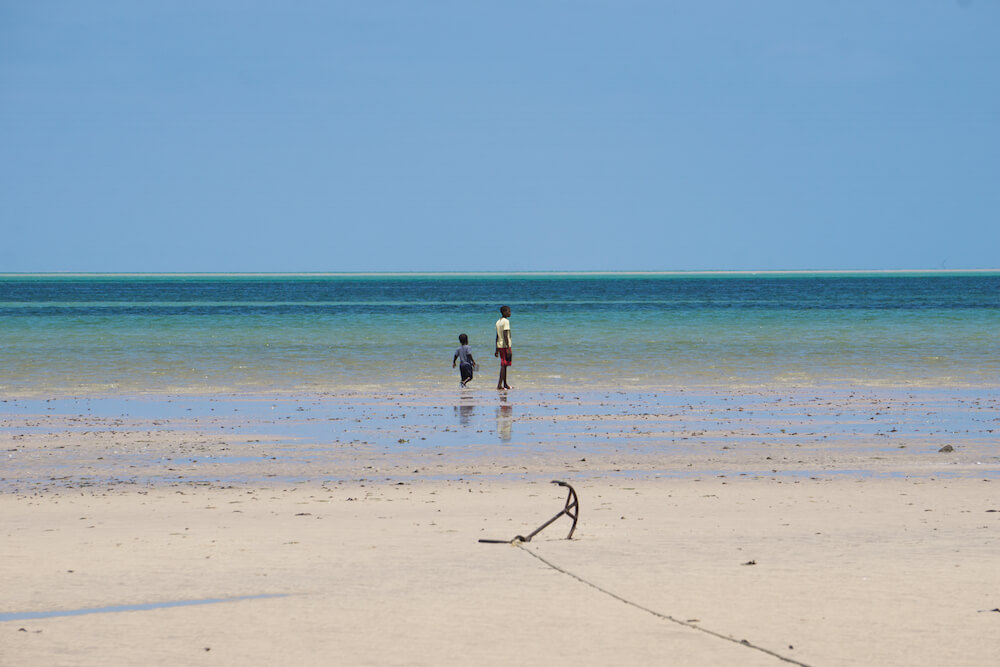 Many who visit the African continent go with the intention of volunteering. You'll meet people there who are with the Peace Corps, doing something related to medicine, or they might work for the UN. It's also important to really consider your skill set and the organization when you volunteer. I recommend reading the Problem with Little White Girls before deciding to volunteer in Africa.
Since I've never personally done it, and Helen has volunteered quite a bit, here are some of her suggestions for finding the right fit:
Look for programs that empower the local community, rather than keep them dependent on foreign aid.
Think about what you can offer based on your skillset and interests. Are you good at accountancy? Then volunteer as an Accountant. Do you know how to fix things? Do something with your hands. Not sure what skills you have? Volunteer as an English teacher, as there's always a need for native English speakers.
Think about volunteering with a social enterprise rather than a charity.
Do your research. Ask the opinions of previous volunteers. In hindsight, do they feel that they made a genuine impact?
If you're paying to volunteer, don't be afraid to ask where the money goes and what positive effects the organization is having on the community.
Stay away from any programes that offer placements working directly with orphans. Orphanage tourism has become a big business, but it's one that is constantly debated for ethical reasons.
To find great volunteer opportunities, I recommend that you check out Idealist.org or Grassroots Volunteering.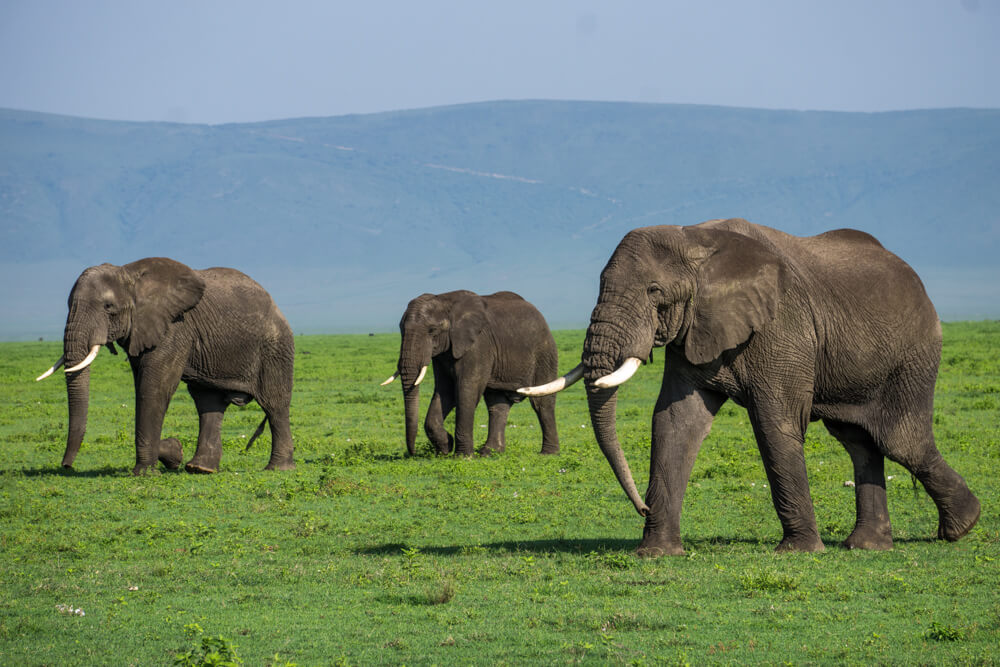 Africa truly is an adventure, and one that would be a pity to miss just because you don't have anyone to bring along with you. Though I was, admittedly, scared more than a couple of times when heading to Africa on my own, my fear is always replaced by that warm welcome and amazing connection to Africa that I feel each time I'm there.
You don't have to take my word for it, check it out for yourself and see why so many people fall in love with Africa and can't keep going back.
For more on how to prep, how to save up and make your money last on the road, how to stay safe, travel for cheap or free, and how to make your gap look stellar on your resume, check out the guidebook for solo female travelers with tons of tips and case studies from over a dozen solo female travelers and myself.
Happy travels in Africa and beyond, ladies.