How to make the best of this summer month in Europe, with some of the finest weather, longest daylight, and most amazing festivals? Here are 15 fantastic places in Europe to help you plan the perfect end-of-summer holiday:
1. The Dolomites, Italy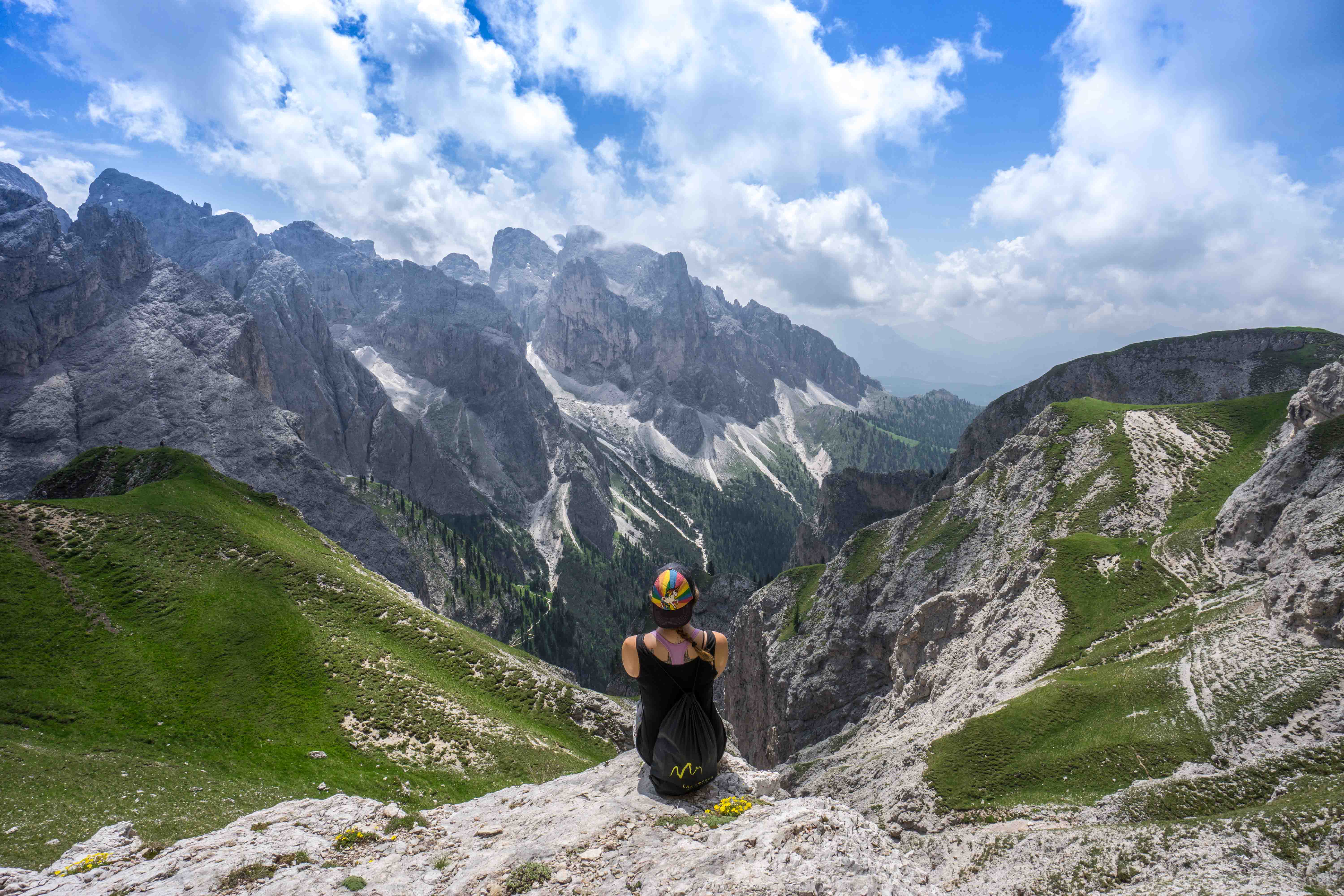 Located in northern Italy, the Dolomites is an impressive mountain range that spans over 140,000 hectares. This UNESCO World Heritage Site is arguably one of the most dramatic alpine destinations in the world, ideal for outdoor lovers. The public transport system is not all that reliable, though, so your best bet is to rent a car and go on a road trip. There are many gorgeous mountain passes worth stopping at, so if you are a big fan of sunrise or sunset hike, a car is the way to go.
August in the Dolomites gets busy, due to the excellent weather and holidays in the country. To avoid big crowds, hike the lesser-known trails such as Val di Funes, Alta Pusteria, or Alta Badia. Be sure to book your accommodations ahead of time, too! There are several spa resorts that are just right for relaxing after a long day out hiking, such as Hotel Ansitz Steinbock, Lagació Hotel Mountain Residence, and Santre dolomythic home.
2. The Wild Atlantic Way, Ireland
The Wild Atlantic Way is a coastal drive that wraps around much of Ireland, the longest defined coastal driving route on earth. However, the road can be narrow, with many sharp turns. Take your time, as you will want to pull off every five minutes to see the many gorgeous vistas! You will need at least two weeks to properly enjoy the drive without rushing.
While the tourism site recommends driving from north to south, I suggest doing the opposite way, so you will have the Atlantic Ocean to your left. This makes it easier to take photos and get to stops without crossing the highway (since traffic flows on the left in Ireland).
The weather in Ireland is generally unpredictable. However, August promises the most sunshine and the best conditions for camping and hiking. There are plenty of lovely places to stay, restaurants with great food, and amazing Irish hospitality and humor. The Wild Atlantic Way is way too easy to fall in love with!
3. São Miguel, Azores, Portugal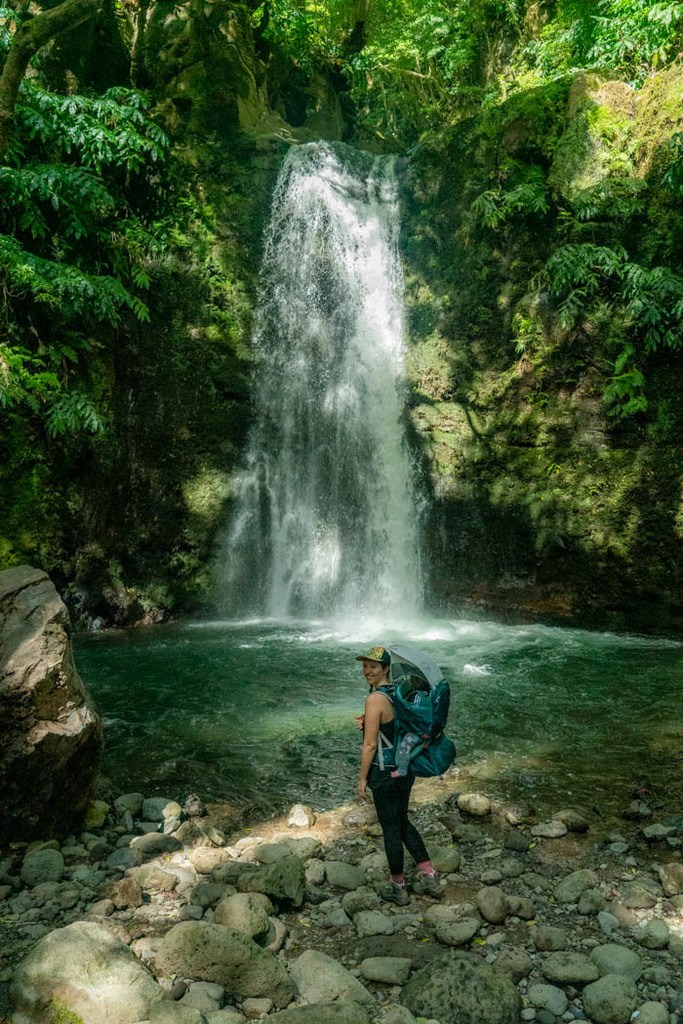 There's a good reason why São Miguel was the rumored lost island of Atlantis or sometimes called the Hawaii of Europe. It's dreamy, full of majestic waterfalls, hot springs, and some of the lushest jungles that make one wonder if it's all a movie set. Cows seem to outnumber people on the island, and the residents are very friendly. I was also very impressed by how baby-friendly the island was, especially at all of the accommodations we stayed in.
The most wonderful thing about the Azores is that even if you visit during peak season, it never gets as busy as the big cities of mainland Europe. If you are planning a European summer holiday and want to avoid the crowd, São Miguel and the rest of the Azores are perfect for you.
4. London, England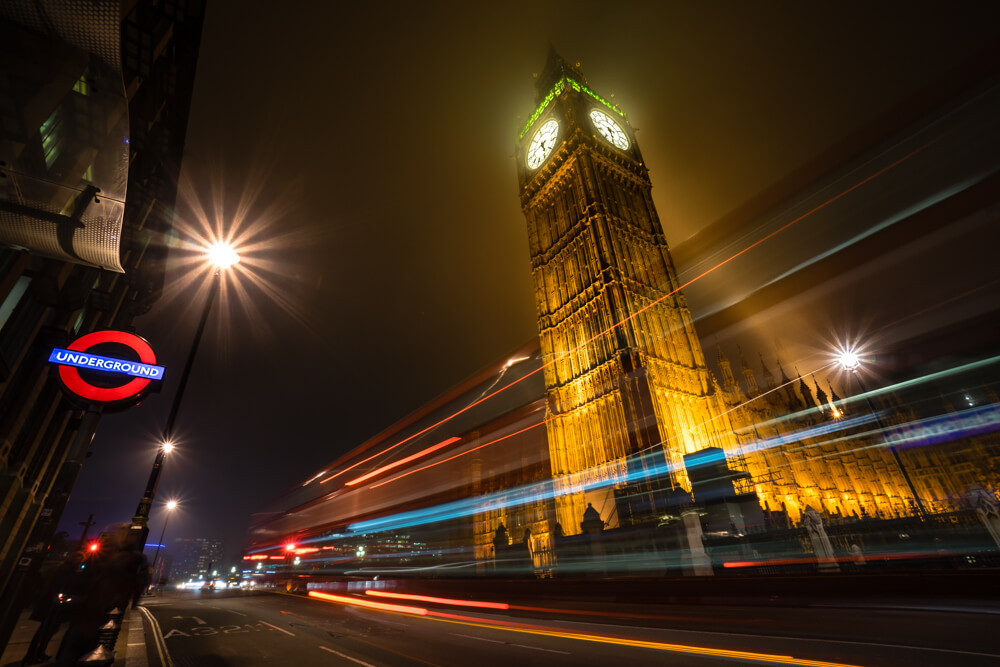 London is fantastic year-round, with world-famous restaurants, endless events, and a plethora of festivals. Summer is the best time to catch open-air live music, opera, and theatre shows. The incredible food scene in London is also more fun when the sun is out! From street food vendors to markets, some extending their hours in the summertime, you will never go hungry in London. Finally, given the over 3,000 parks and green spaces, take the opportunity to go on a picnic and enjoy people-watching.
Like the rest of Europe, August is a busy month for tourism in London. Here are some tips on how you can get off the beaten track for a unique, less-touristy experience.
5. Hiking Trips in Iceland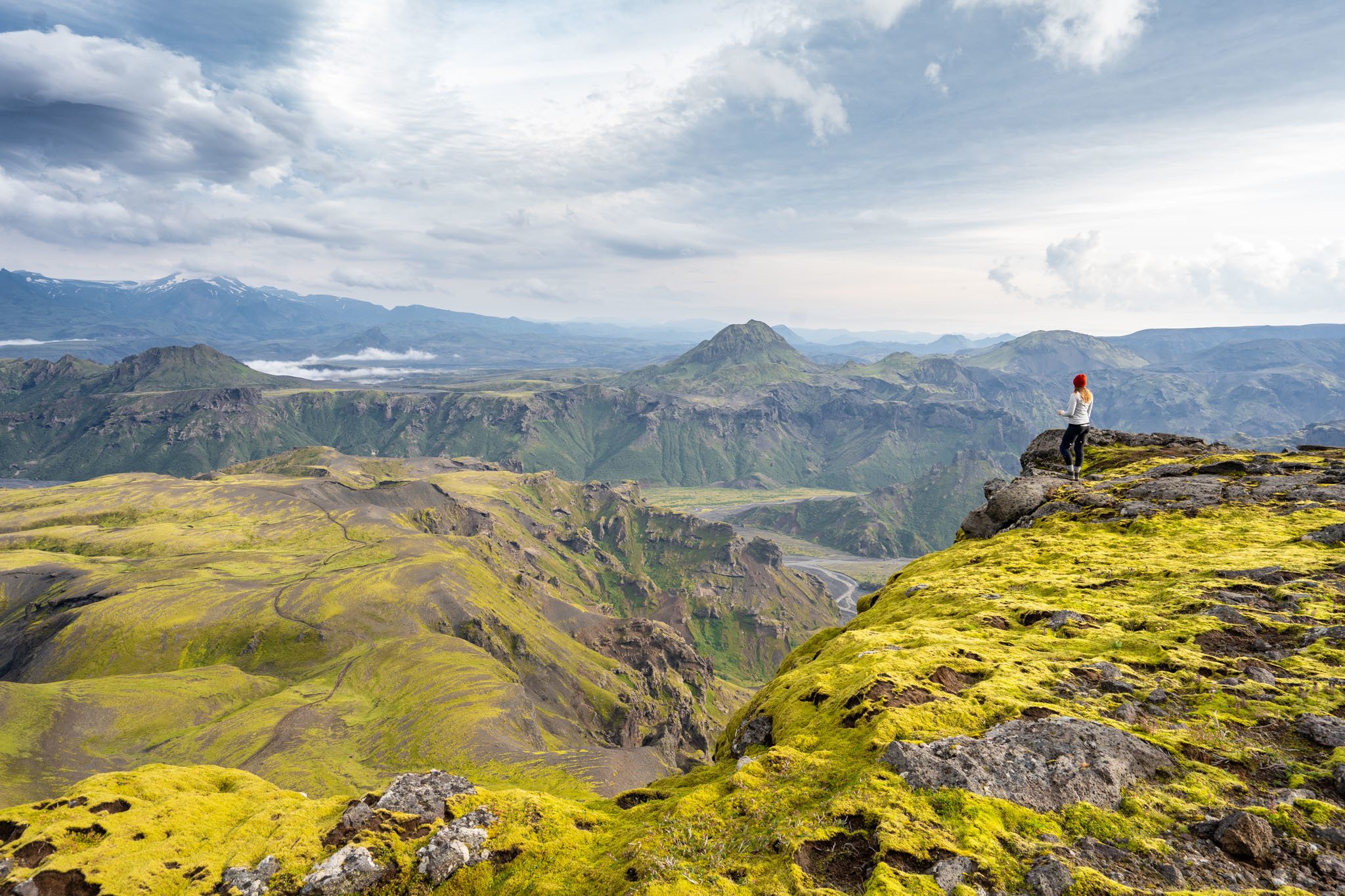 August makes a wonderful time to visit Iceland, because the country is lush and relatively warm, perfect for hiking and other outdoor adventures. Some regions in Iceland are not accessible during winter, due to the snow and ice, but it's not a problem during summertime. If you go to Iceland in early August, you will experience the highly anticipated midnight sun, though that also means minimal chances of seeing the Northern Lights.
Hiking enthusiasts will love Iceland at this time of the year. From a two-day adventure on the Fimmvörðuháls hiking trail to the epic four-day hike on the Laugavegur Trail (ranked in the top 20 by National Geographic!), you're in for a beautiful adventure, with all shades of green, sweeping glacier views, and majestic waterfalls that look like they're from the Shire.
6. Helsinki, Finland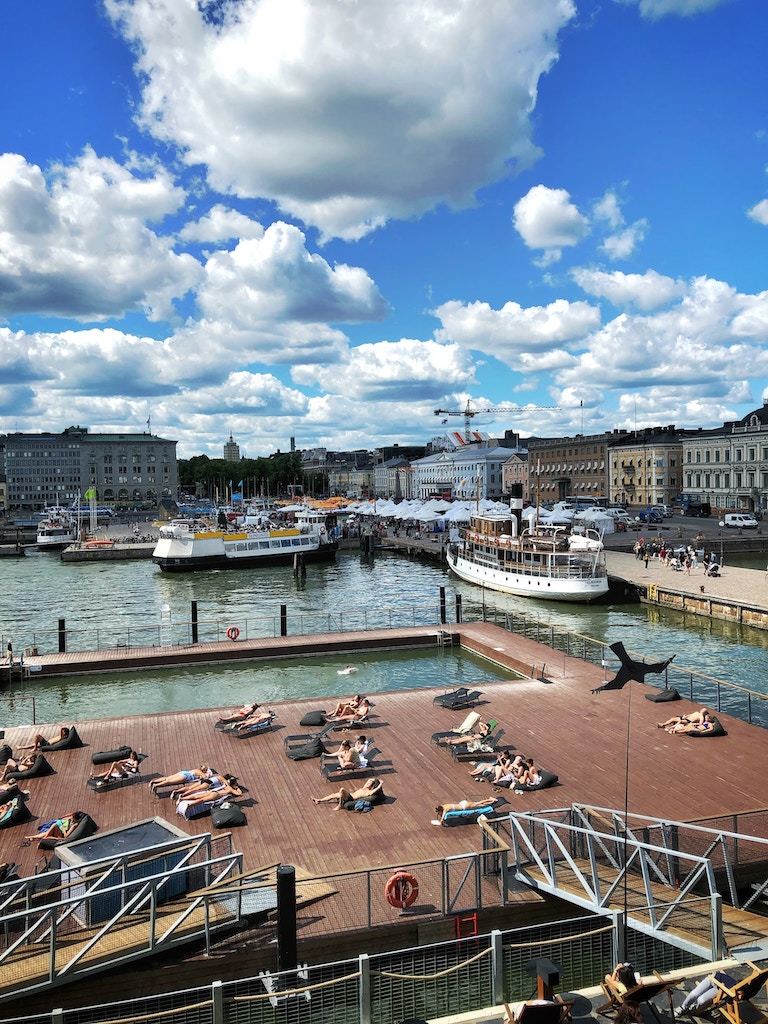 When you think of Helsinki, Finland, you'll most likely picture frozen landscapes. Winters are brutal here, which is why Helsinki is one of the best places in Europe to visit in August when the temperatures are warm yet comfortable. Since summer is on its way to winding down by August, there are fewer tourists and locals out and about. That means you can soak up the last bits of warm sunshine without facing crowds.
Enjoy a refreshing lake swim, explore the city by bike, or attend a festival. You can catch the Flow Festival if you're into electronic and house music, the SAMPO festival for quirky puppets, or the largest multi-arts event of all, the Helsinki Festival. Whichever you choose, you're bound to have a blast in the Finnish capital this August.
7. Baden-Württemberg, Germany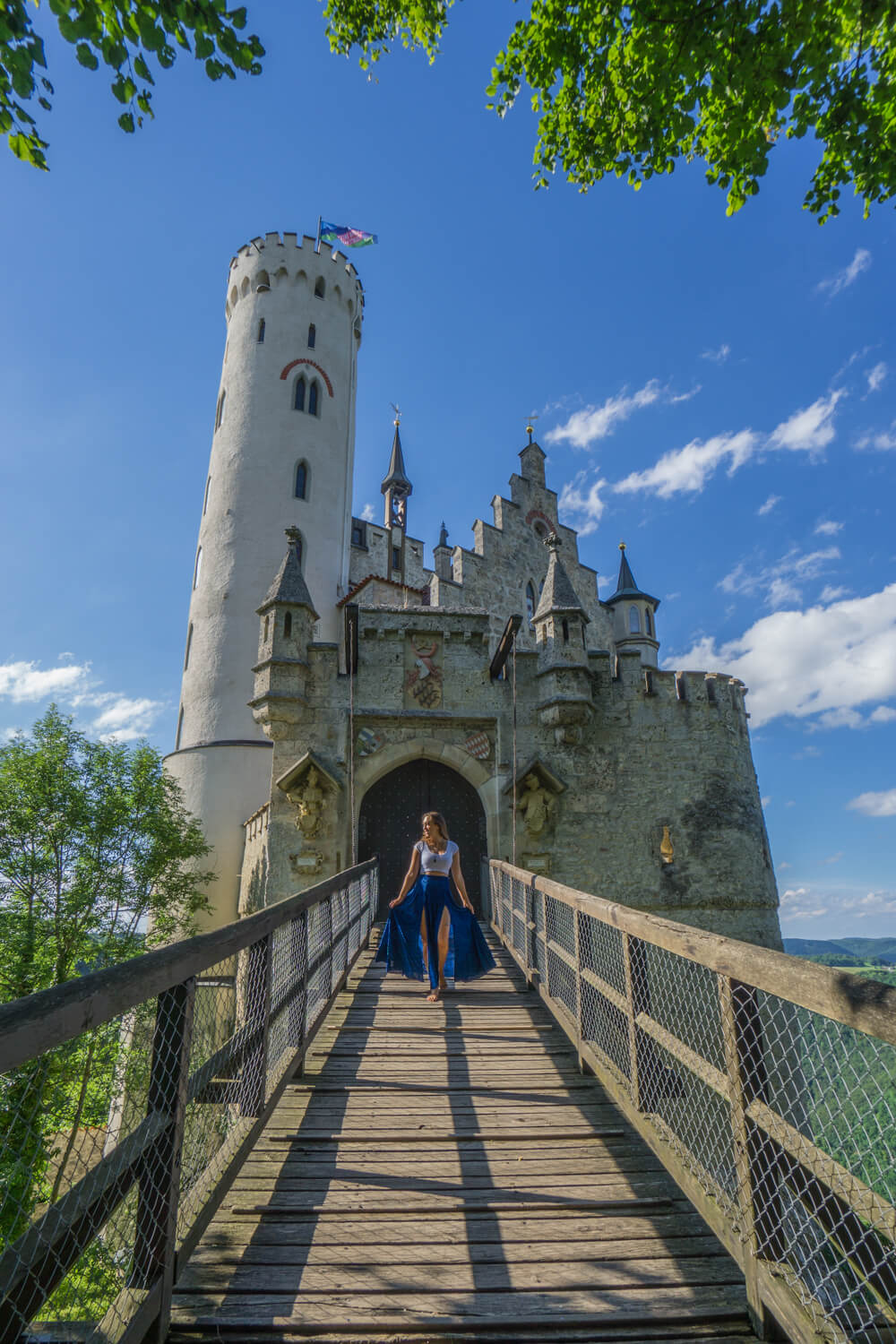 If you're looking for the fairest castles in all the land this summer, you will love this recommendation. Base yourself in Stuttgart, rent a car, and take day trips to Lichtenstein and Hohenzollern Castles, two of the dreamiest I've ever seen.
Keeping with the fairy tale theme, you should also explore Tübingen, a lovely university town less than an hour's drive from Stuttgart with colorful, Old World buildings surrounded by forests and vineyards.
I have visited Baden-Württemberg in the summer, fall, and winter, and it's really hard to pick a favorite — each season offers dramatically different atmospheres. Witnessing the lush forest and colorful flowers in the summertime is a reason enough to go.
8. Lavertezzo, Switzerland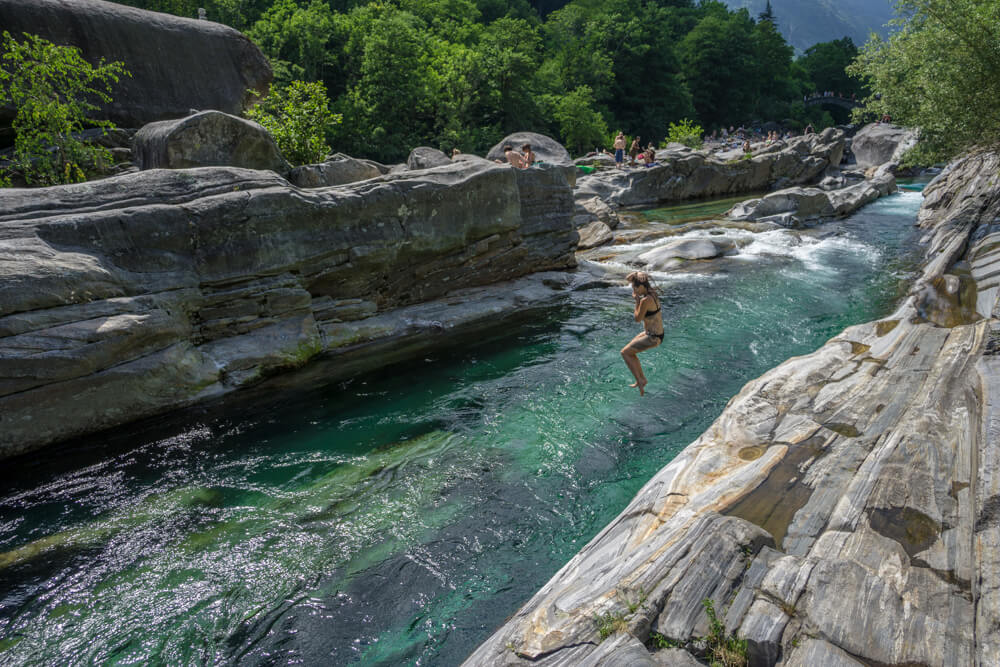 There's nothing quite like Switzerland in the summer. The Alps are alive with greenery, the crystal-clear rivers and lakes are begging you to take a dip, and the warm weather rarely reaches dramatic temperatures. If you want to make the most of Switzerland's beauty, Lavertezzo is the place to be this August.
Most visitors come in the summertime to cool off in the river that runs through town. On any given day, you'll see plenty of people chilling on the smooth boulders on the river's edge and jumping into the water from the bridge or a rock ledge. Find out more about visiting Lavertezzo here!
9. Stockholm, Sweden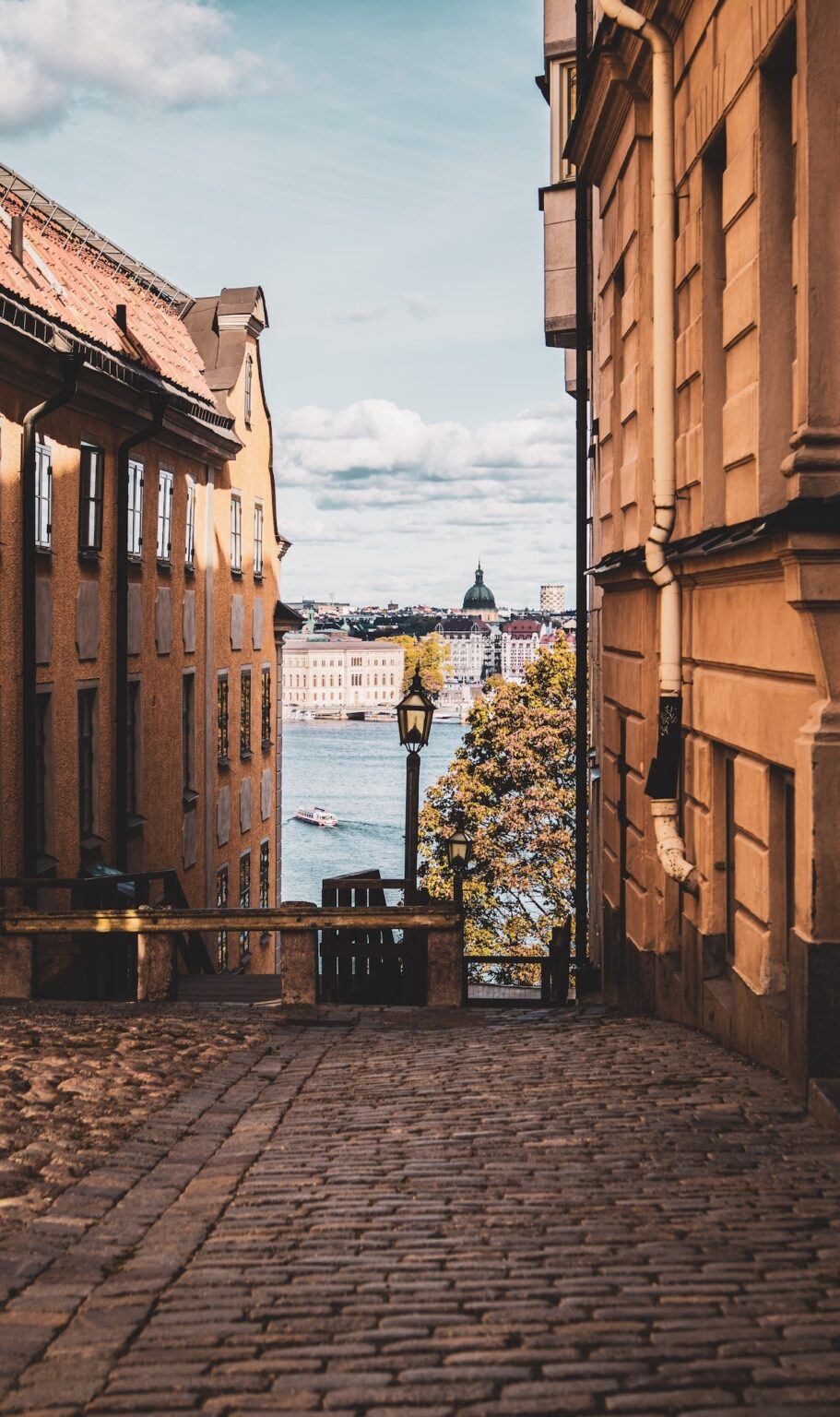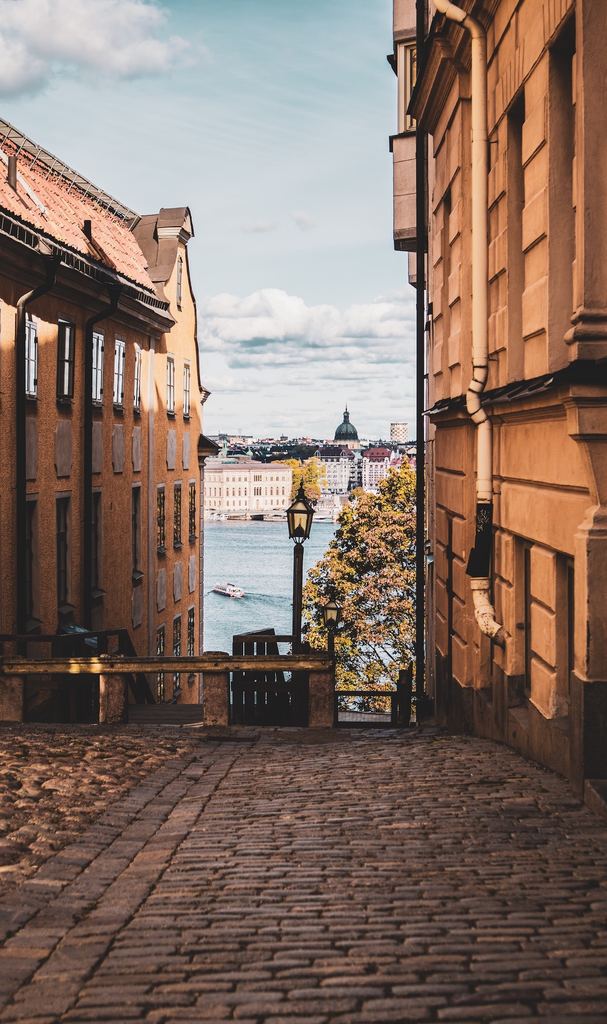 Stockholm comes alive in the summer but can get crowded in June and July. That's why an August sojourn is ideal for travelers who want to enjoy a bit of peace and quiet. There's so much to do in Stockholm that you could spend weeks and weeks exploring the city. Dip in and out of museums, check out one of the many street festivals happening in August, or take a boat tour to see the city from its famous waterways.
10. The French Alps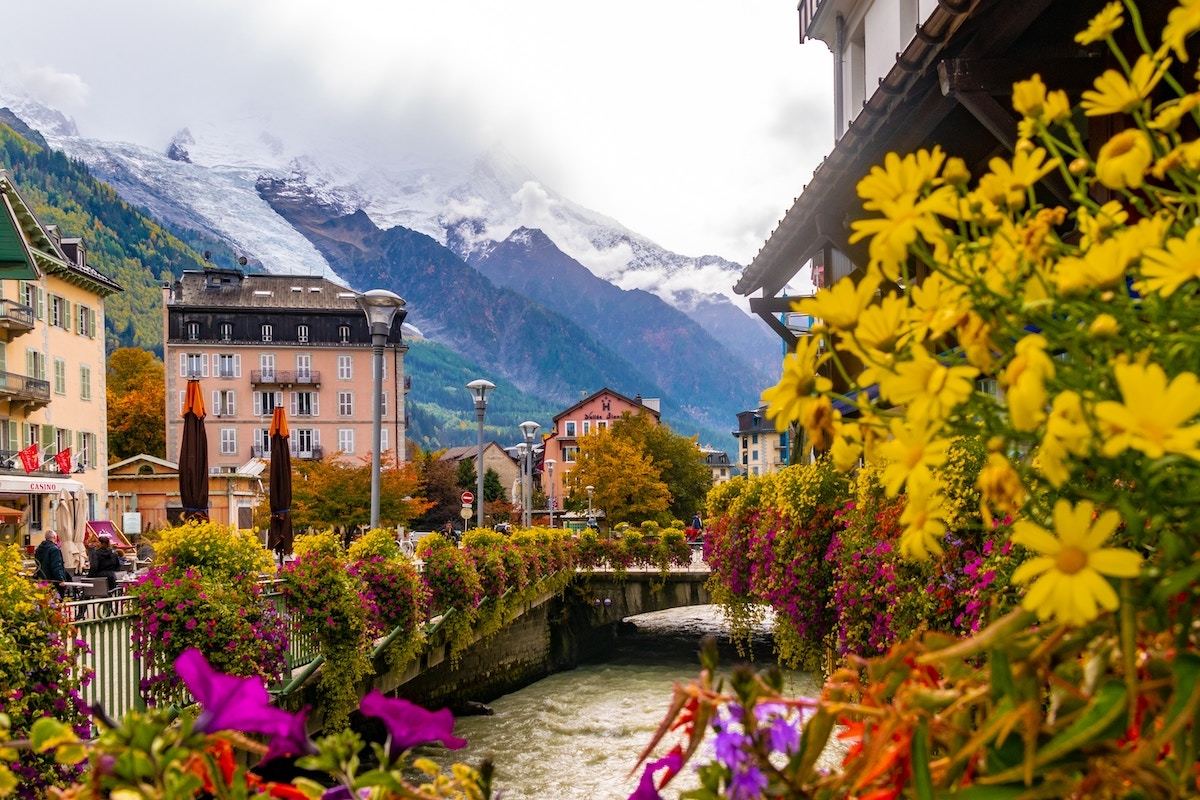 Like many nations in Europe, France nearly shuts down for vacation during the entirety of August. That means most of the country is quiet, and many businesses may be closed. However, it also means that it's the best time to explore the vibrant nature of the French Alps!
This part of France spans hundreds of square miles, so there's a lot of ground to cover. Some of the best destinations are Europe's highest cable car in Aiguille du Midi, Lake Leman, the charming village of Annecy, and the gorgeous mountaineering city of Chamonix.
11. Copenhagen, Denmark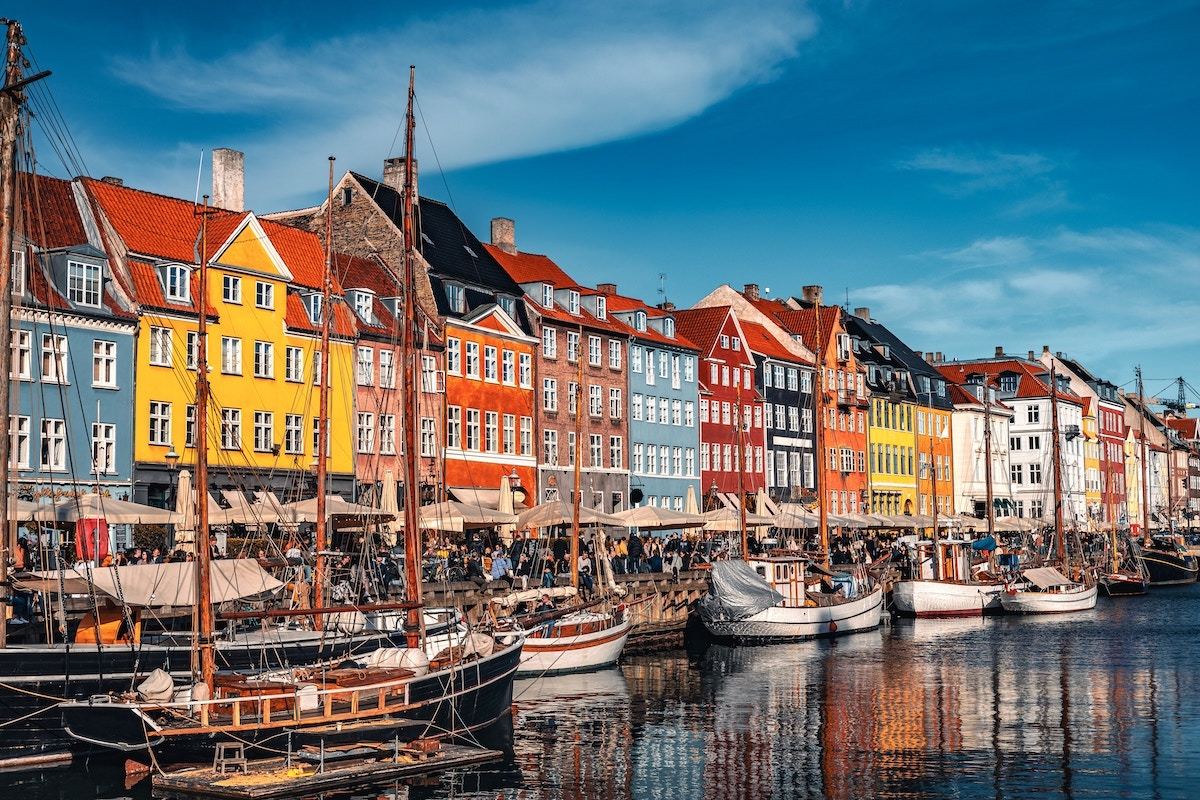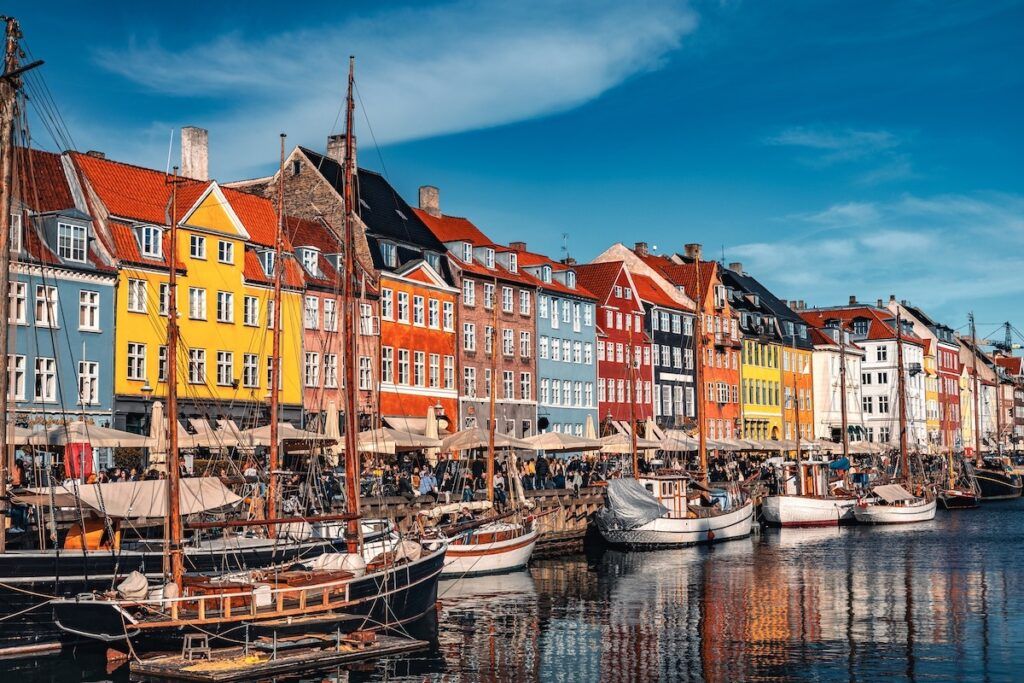 Tourism in Copenhagen peaks in July and August, so you'll be sharing the streets with plenty of other travelers during this time. If you don't mind the crowds, it's the time to visit this vibrant city, because of the exciting festivals and stunning weather. Check out the Tivoli Gardens amusement park for an adrenaline-filled day, or take it easy and admire Copenhagen's famous architecture by floating down the canals on a boat tour.
If fist pumping at a festival is more your speed, you're in luck this August. This month you can catch the Copenhagen Summer Festival, the Vanguard Music Festival, Stella Polaris, and many more!
12. Salzburg, Austria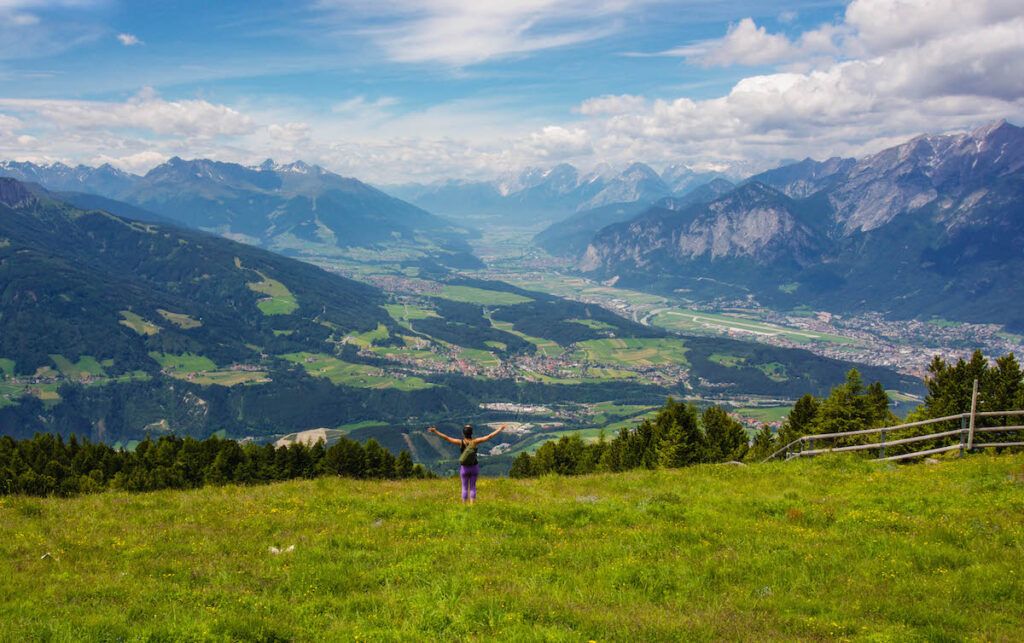 Experience the peak of summer weather in Salzburg this August. This enchanting city is the most lively during this time of year, with excitement around every corner. Town squares become festival venues filled with music and dancing, and green spaces like Mirabell Gardens are alive with locals and visitors alike, relaxing on the pristine green lawns.
If you're ready to dive head-first into Austrian culture, August is a fantastic time to catch the best festivals. One of them is the famous Salzburg Festival, which highlights the city's rich history and customs. Get ready to celebrate!
13. Sailing in Greece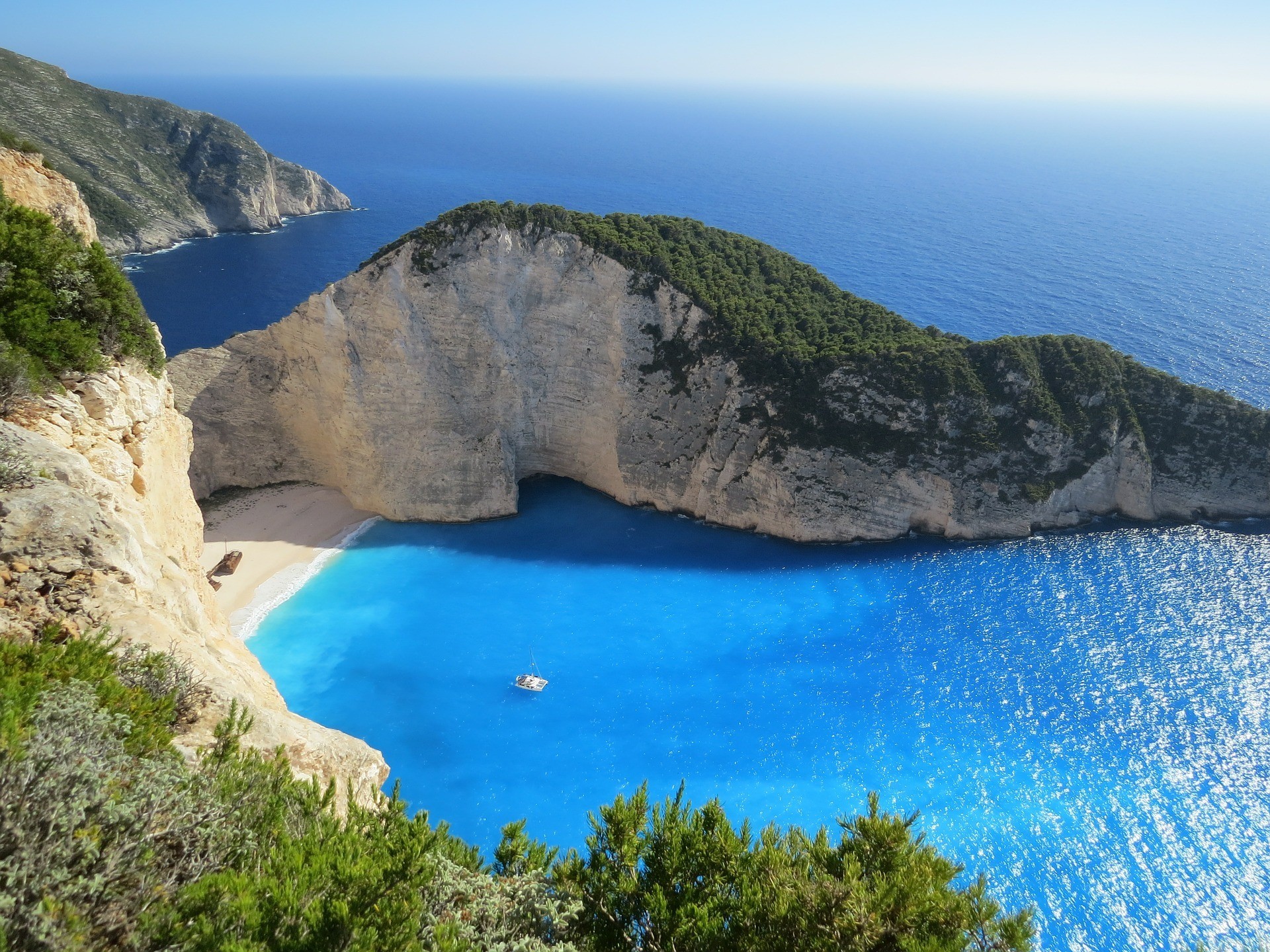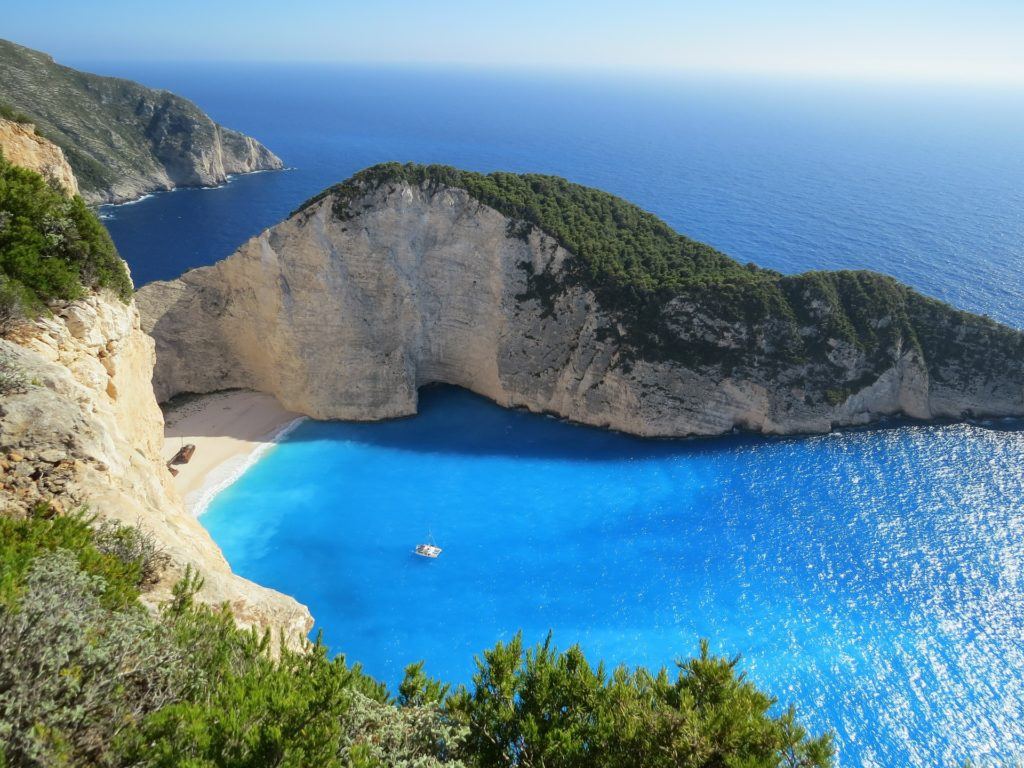 It's no secret that Greece is spilling over with tourists in the summertime. One way to enjoy the beauty and heat of this Mediterranean gem is to take to the seas and sail around the islands. Island-hopping is the best way to get a taste of postcard-worthy places like Santorini and Mykonos without breaking the bank. That's because renting a boat and sailing kills two birds with one stone: transportation and accommodation. Considering that August is still high season in the Greek Islands, hotels are pricey, and you'll save plenty of coin by sailing instead. Plus, who doesn't want to wake up to bright blue seas and stunning coastal views?
14. Istanbul, Turkey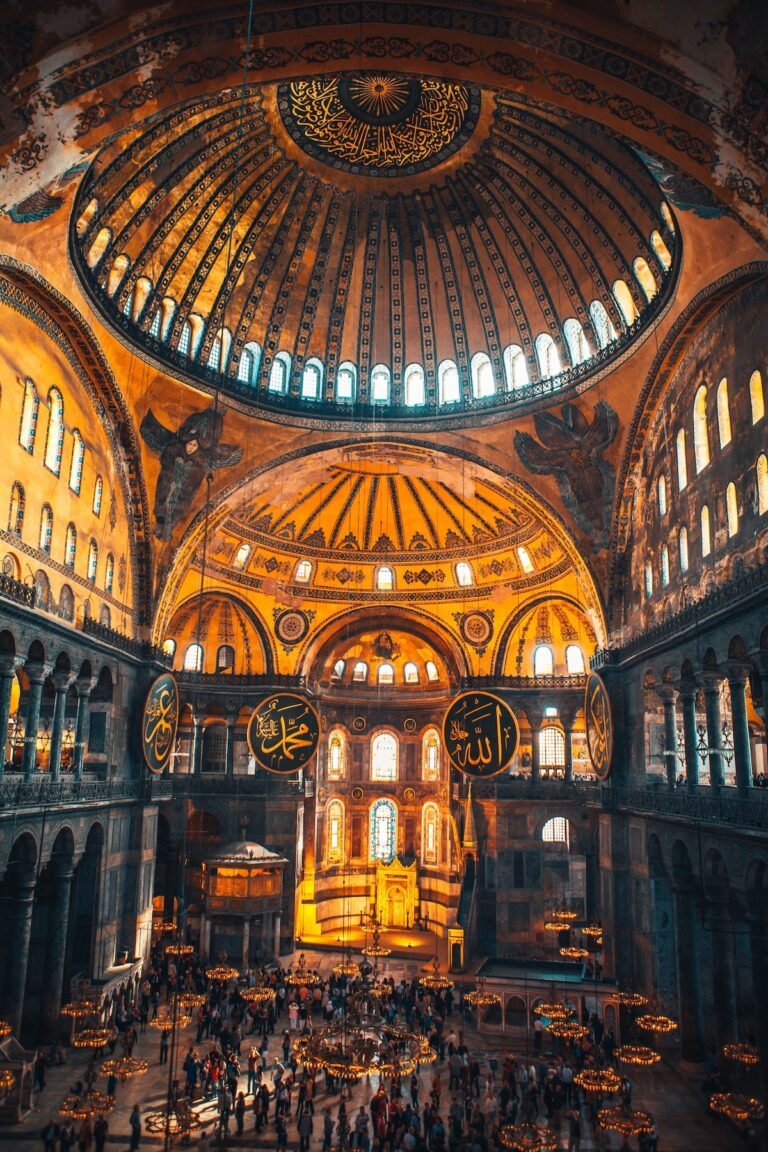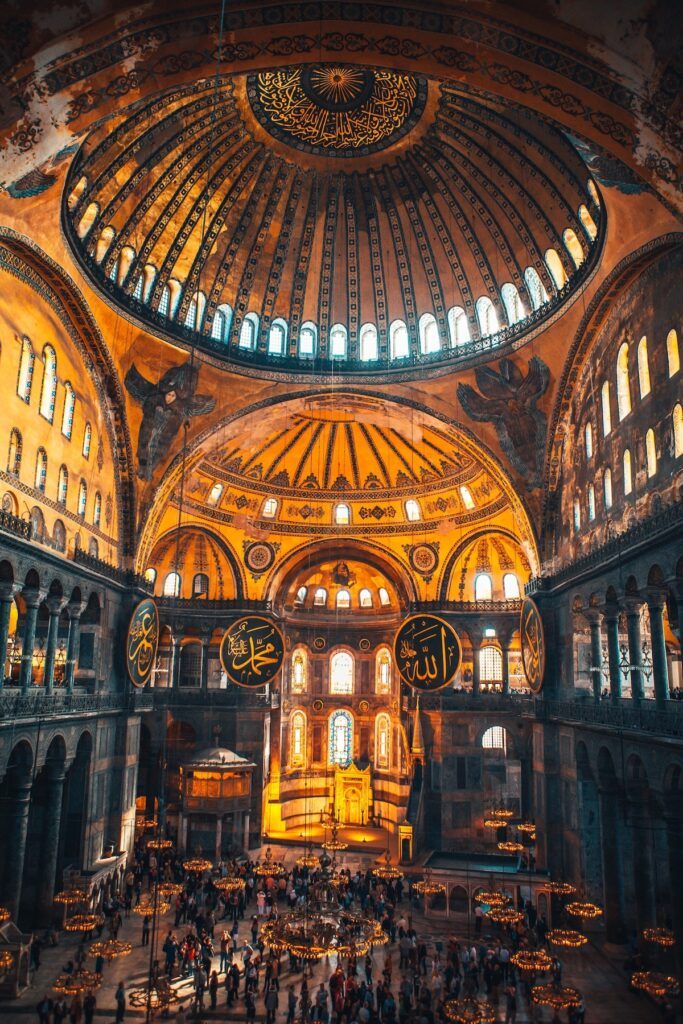 As one of the only cities that sits on both the Asian and European continents, Istanbul is a delight for adventurous travelers who value culturally rich destinations. August temperatures here are quite hot, so taking breaks from the sun by popping into quaint cafés is a must. However, it's still a stellar time to explore the city on foot, because it is the driest, and there's little chance the rain will put a damper on your trip.
Some can't-miss places to visit in Istanbul are the Blue Mosque, the Basilica Cistern, and the Hagia Sophia, which are all indoors. If you're ready to embrace the sunshine, the beach in Agva is just an hour away and offers beautiful turquoise waters and golden sand.
Since it's peak tourist season, expect to see plenty of people out and about in Istanbul, especially at night, when the twinkling lights draw them onto the streets.
15. Prague, Czech Republic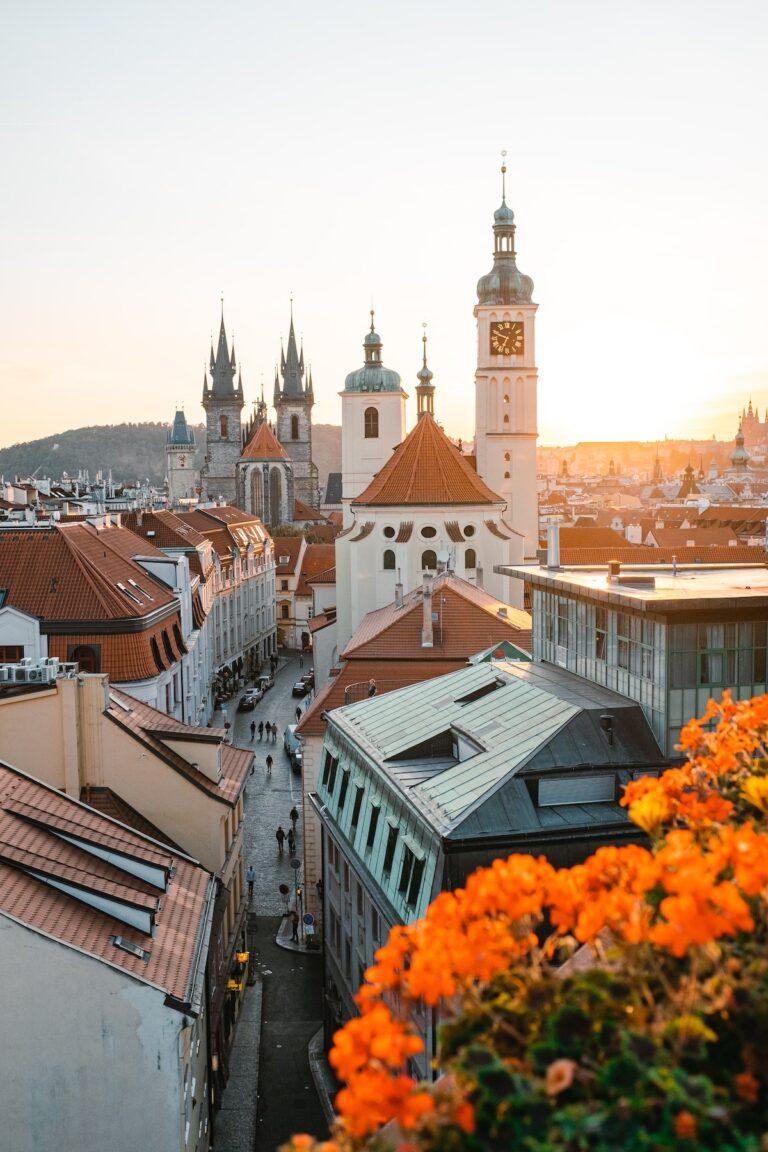 With gorgeous architecture and fascinating history, Prague is one of the most romantic and intriguing cities in Europe. Most visitors wait until the warmer months to descend on Prague, due to its harsh winters. August is the tail end of peak tourist season, so you'll see plenty of other travelers exploring the city.
Although most theaters and concert halls are closed for the summer, there are plenty of cultural events in August to keep you busy. Catch a Shakespeare play on the Vyšehrad Castle grounds or a comedy under the Žižkov Tower. This is also the best time to get the most out of Prague's many parks, which host pop-up events throughout the summer.
***
Europe truly is the place to be in the summertime, and August offers travelers the opportunity to explore new cities, witness beautiful swaths of nature, and attend some of the best festivals on earth.
So, which of these destinations will you be heading to this August?