From the mountains of Patagonia to the Amazon rainforest that straddles four different countries, South America is vast, varied, and enchanting. But is it appropriate for solo female travelers? Is it safe? Having spent nearly 3 months on the continent, parts of it completely on my own, this is everything I learned about traveling alone in South America as a woman:
South America as a Woman – My Experience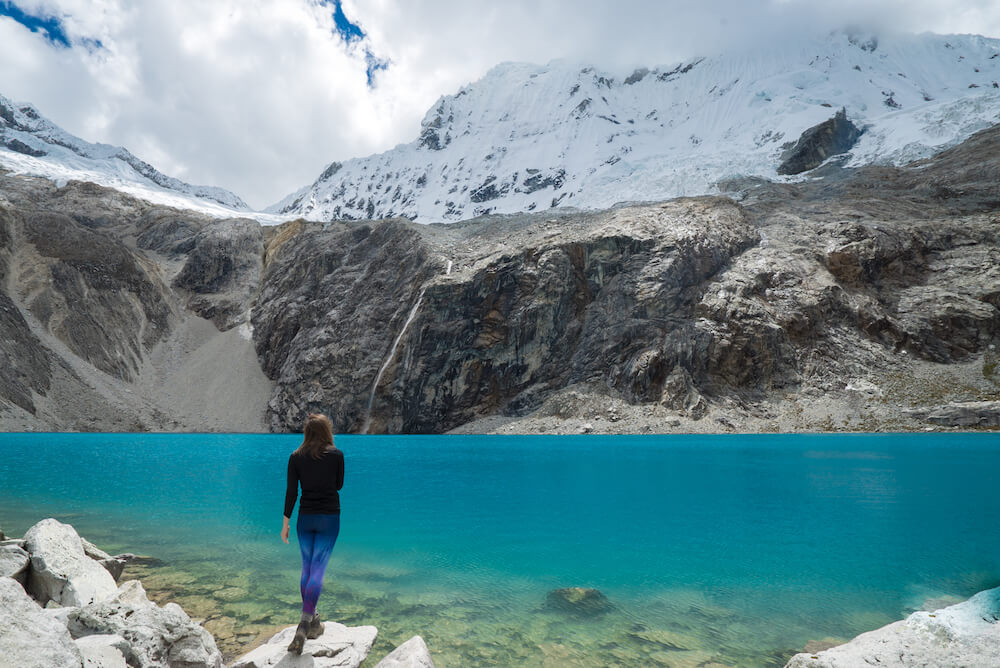 First and foremost, it's important to acknowledge that South America is made up of 12 different sovereign nations: Argentina, Bolivia, Brazil, Chile, Colombia, Ecuador, Guyana, Paraguay, Peru, Suriname, Uruguay, and Venezuela. Each one has a unique culture and its own level of safety. Venezuela has frequent kidnappings and violent crime while Uruguay has very little violent crime and has a stable government. it's considered safer than the United States, as is Chile, by the Vision of Humanity, a think tank that puts out a Global Peace Index map annually.
That said, traveling there as a woman can come with its own difficulties, particularly in the machismo and catcalling culture. It got bad for me when I stopped traveling with a male friend and was then on my own in Santiago, Chile. Three large men came into an elevator with me, surrounded me, and made sexually threatening remarks for the whole elevator ride down. It was one of my worst solo travel experiences, and I'm sharing it with you so you know what to expect. If I could do it over, I would have exited the elevator right when they came in.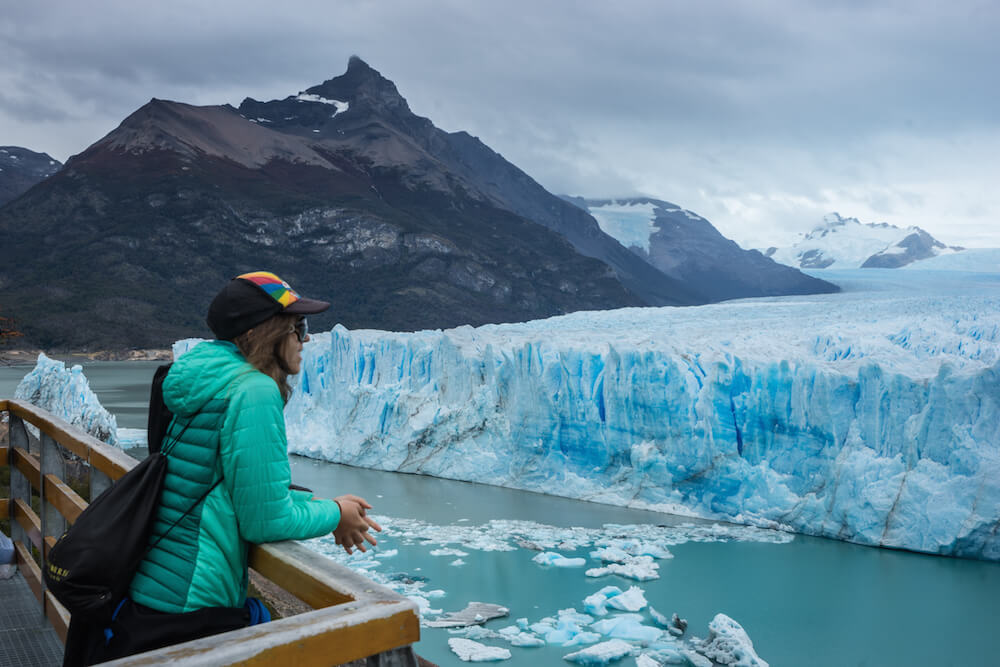 I did not run into issues in Peru, Argentina, or the Galapagos. In Peru, I even backpacked solo on the four-day Santa Cruz trek and had a great experience, and in Patagonia, I hitchhiked the Carretera Austral without any issues.
Overall, I've enjoyed South America on my own. Some places require a bit more vigilance, but it doesn't mean they can't also be great overall solo travel experiences.
It's also important to learn as much Spanish as you can before traveling to South America. In many parts of the world you can get by an English, but in much of South America this will not be the case. My Spanish isn't great, but it's enough to get around. Commit to learning before you go and while you're there.
The Best Places in South America for Solo Female Travelers
Torres del Paine National Park, Chile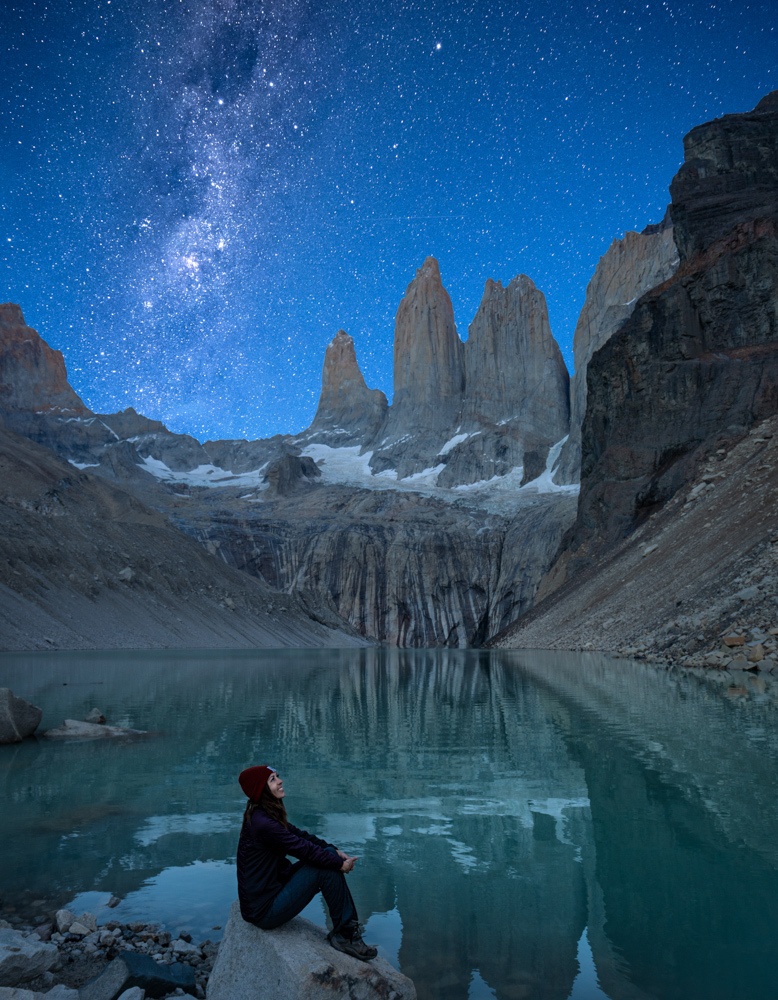 Chilean Patagonia is nothing short of stunning, and for those who love the outdoors, Torres del Paine National Park in Chile will be the cherry on top. I have hiked the O trek twice and what I love about it is the camaraderie on the trail and the ease with which you can meet other people. You'll never truly be alone since this is such a popular experience, but for a good reason, each day is uniquely beautiful.
San Pedro de Atacama, Chile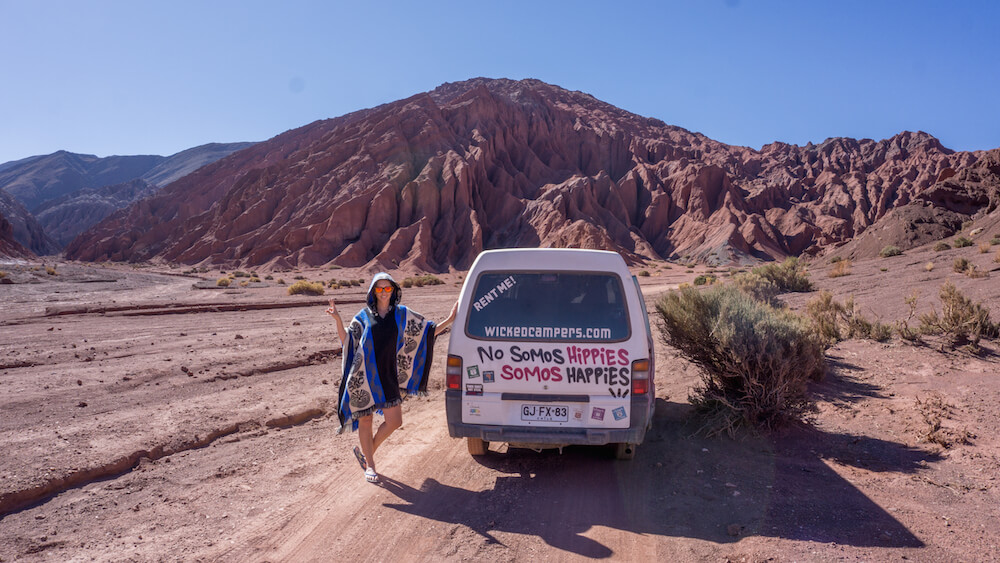 This is another place to enjoy nature, but in such a different way to how it appears in Patagonia. It might not seem like it could possibly be the same country, but the driest desert on earth — San Pedro de Atacama — is also the best place for stargazing, as well as flamingo peeping, and enjoying the incredible land formations. You can join a tour or in my case, I rented a camper van and explored that way. There was truly no one around during most of my trip!
Galapagos Cruise, Ecuador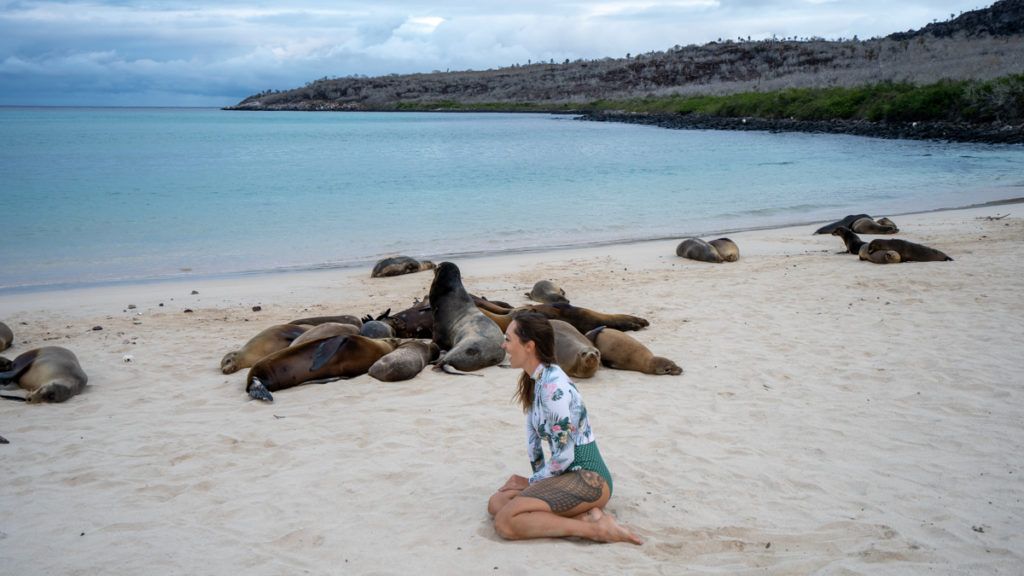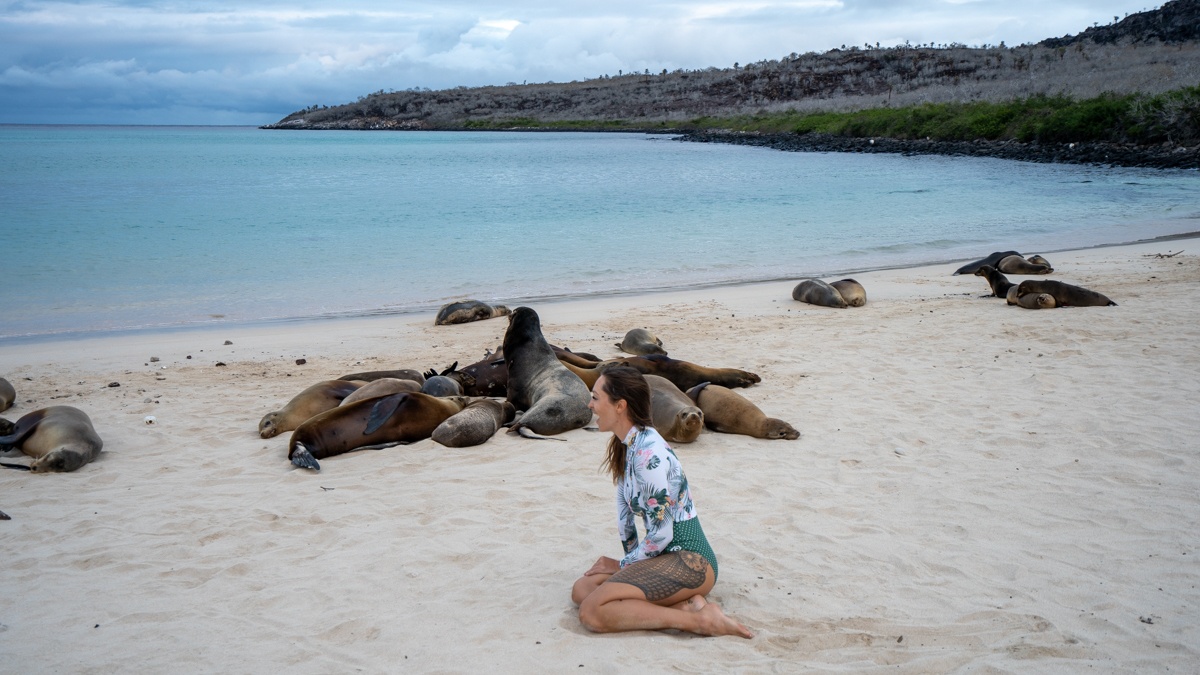 For me, the Galapagos really lived up to the hype. The sea lions, reptiles, birds, penguins, and all of the amazing things in the water make this my favorite destination for animal experiences. The Galapagos is safe, and the cruise I went on is the only one I'm aware of that's set up for guests to have their own rooms without a single supplement fee. You can also stick around and backpack around the local islands where there are hostels and plenty of animal experiences you can have within walking distance.
El Chaltén, Argentina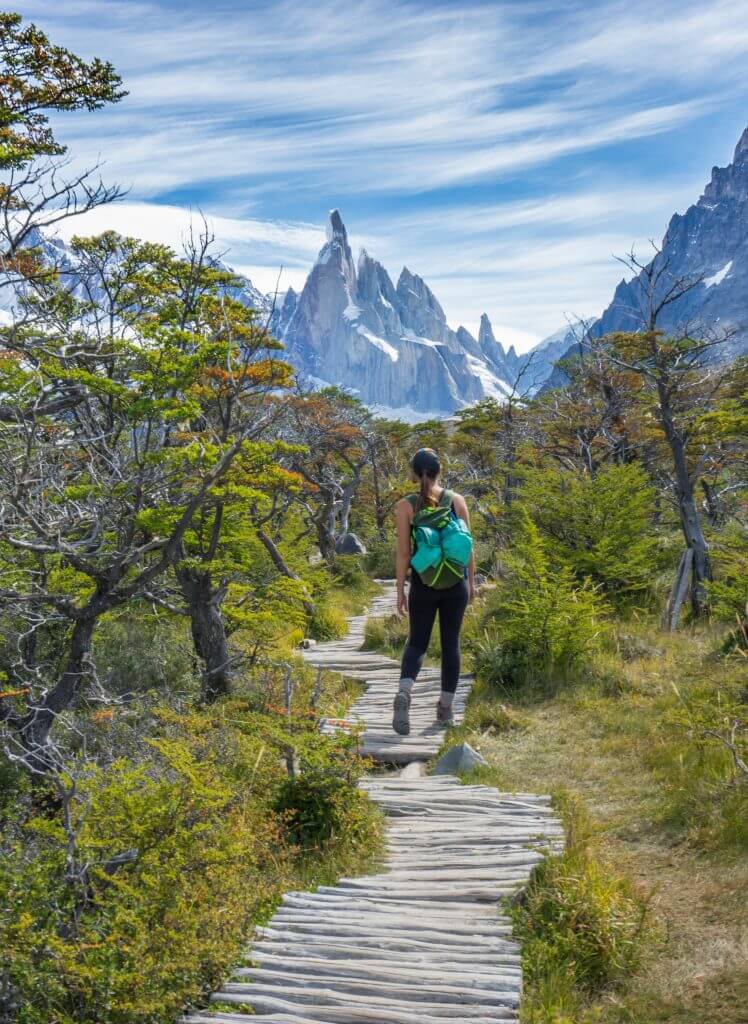 Los Glaciares National Park in Argentina is what I'd call the Argentine answer to Torres del Paine in Chile, and El Chaltén is the gateway to all of the beauty. There are several day hikes that will take you to incredible views and lakes and there's a multi day trek that is honestly still the toughest one I have ever done, but if you're into it, the Heumul Circuit is truly an adventure.
Cusco, Peru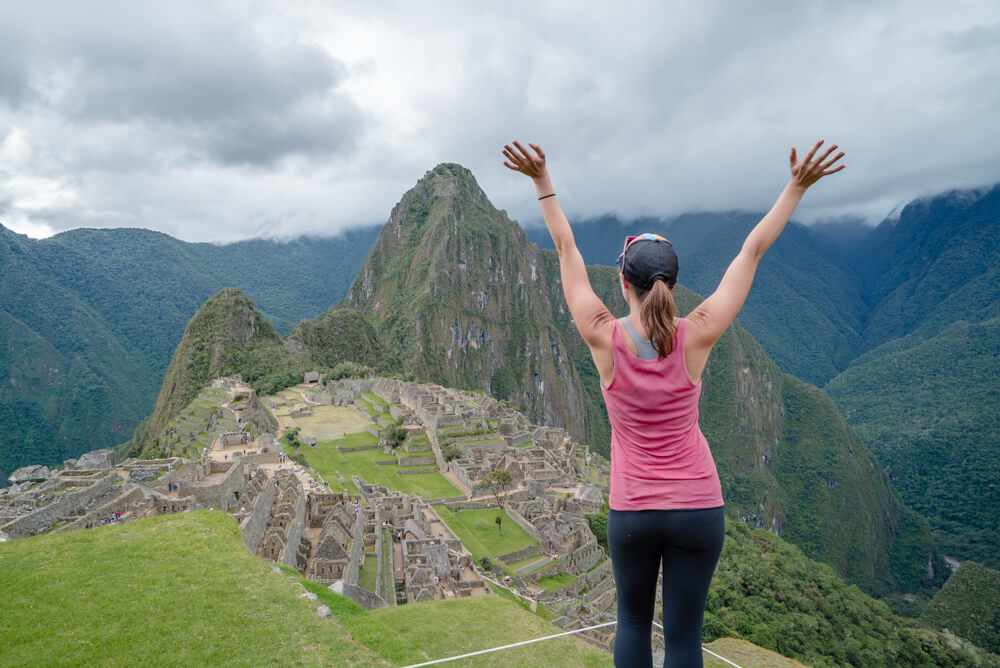 Cusco, Peru is the jumping off point for many of Peru's most famous adventures, including the Inca Trail, Rainbow Mountain, and more. It's a cultural hub at altitude, so give yourself time to acclimate.
The town itself is a charming place to stay for a few days. Be sure to order the menu del dia at restaurants for the cheapest eats in Peru, which has the best food in South America, IMHO.
Montevideo, Uruguay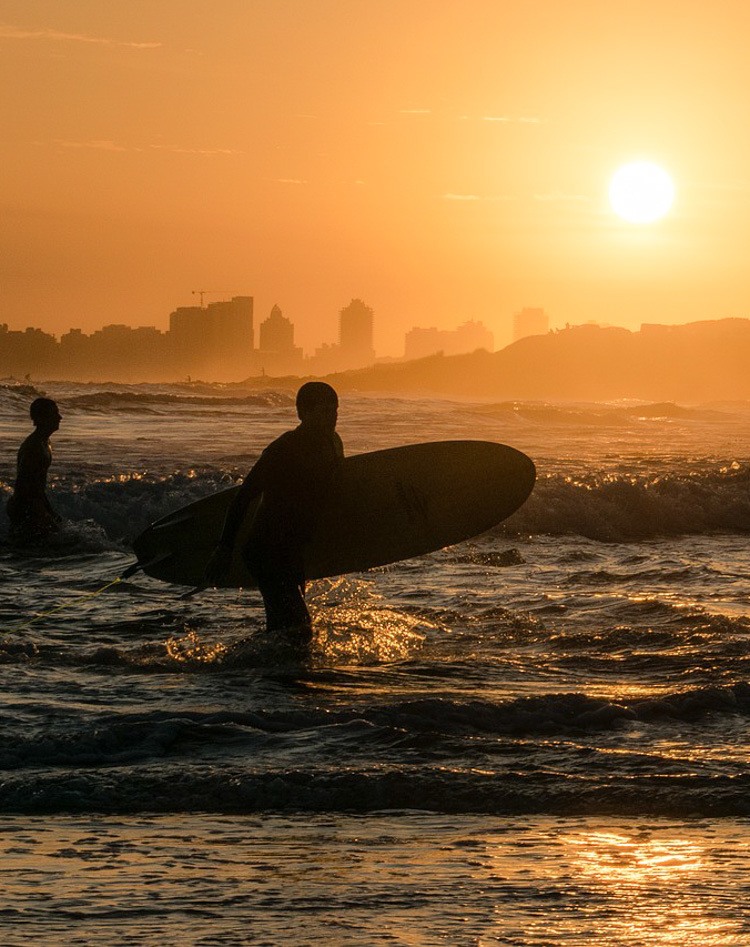 The capitol of Uruguay is a bustling town on the water with plenty to see in the charming city center. I highly recommend taking a day trip from there to Punta del Este, known as the 'Hamptons of South America', for some dreamy seaside architecture and the famous fingertips reaching out from the earth.
Salar de Uyuni Trip, Bolivia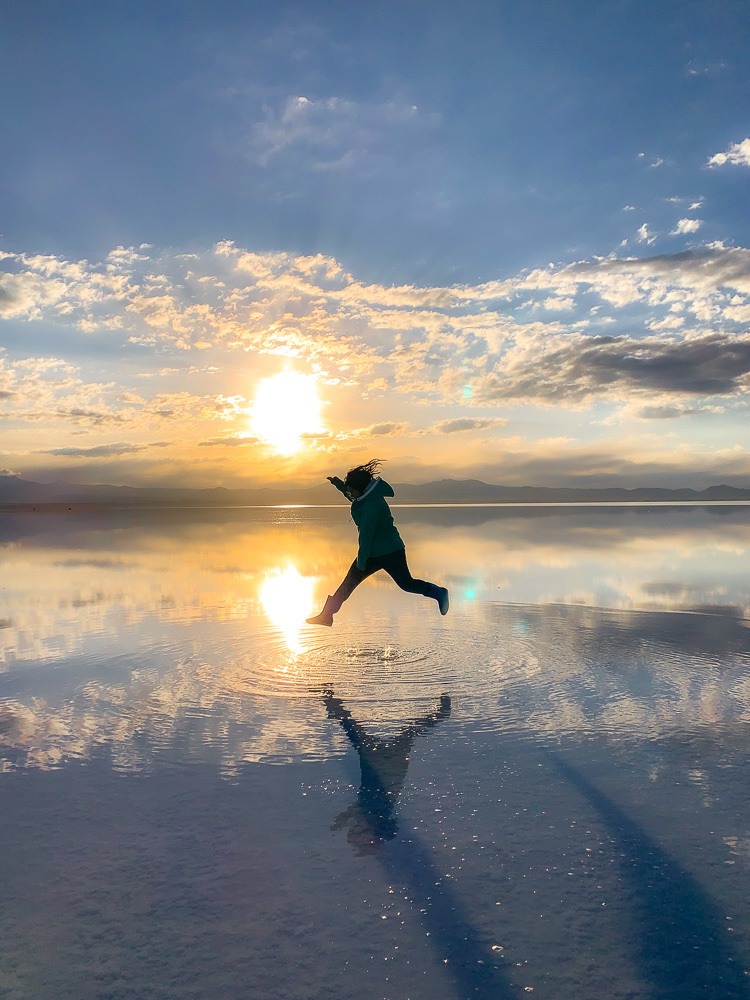 The Salar de Uyuni is a famous multi-day trip in Bolivia that takes visitors on a high-altitude adventure through gorgeous desert landscape. Depending on the time of year, you might find water at the salt flats, perfectly reflecting the sky, or a white salty backdrop if it's the dry season. This is where you see the famous perspective photos. As a solo female traveler, I love joining group trips like this. It's amazingly affordable, as well!
While these are most of the places I have either been to myself or have heard great things about, that doesn't mean it's an exhaustive list or you can't have an amazing time in a country or place not listed here.
Getting Around South America Solo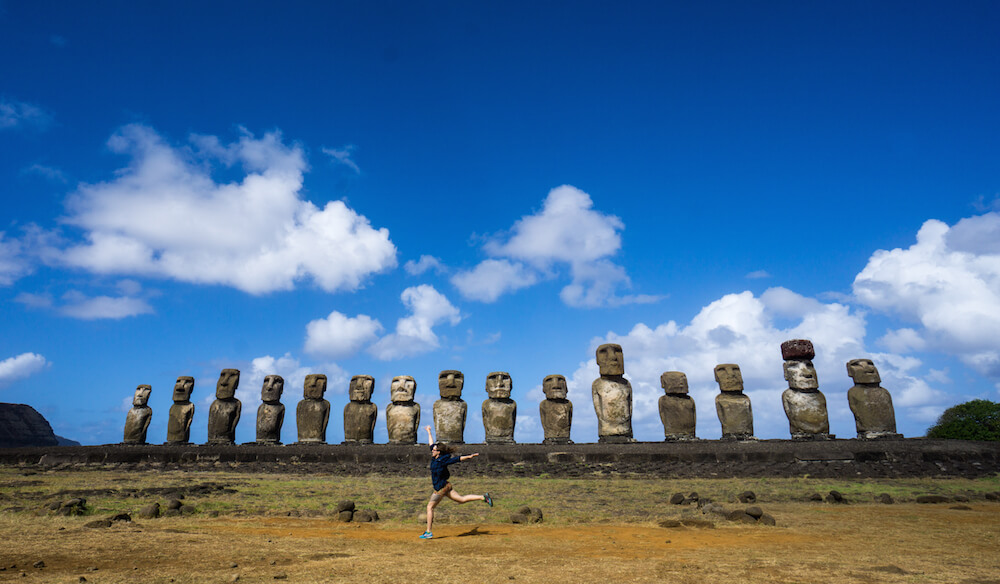 South America has one of the best bus systems I've experienced. It's normal for locals to use the buses to get around, even crossing major distances. You'll find the longer the distance, the more likely it is that you can rent a bed, or 'cama' on the bus. For many buses, the whole thing is just beds. Snacks are often served on board as well. Buses are a great way to get around and the main way that I have utilized. They tend to depart often in every direction for major hubs and are usually affordable and comfortable.
Do keep in mind that some bus stations in South America are prime places for theft and pickpocketing. When traveling alone, I recommend only bringing what you can easily carry by yourself so that everything is easy to keep track of.
Distances in South America can be vast, and trying to hit a whole bunch of countries on a short trip might mean a lot of time in transit. I greatly enjoyed the month I spent just exploring Peru, and the three months I spent in Patagonia. If you're planning on being there for a short time, I suggest picking one country or region and really doing it justice.
That said, flying from place to place is always a possibility. I have noticed that the price meaningfully jumps when crossing international borders, however.
Where to Stay in South America Solo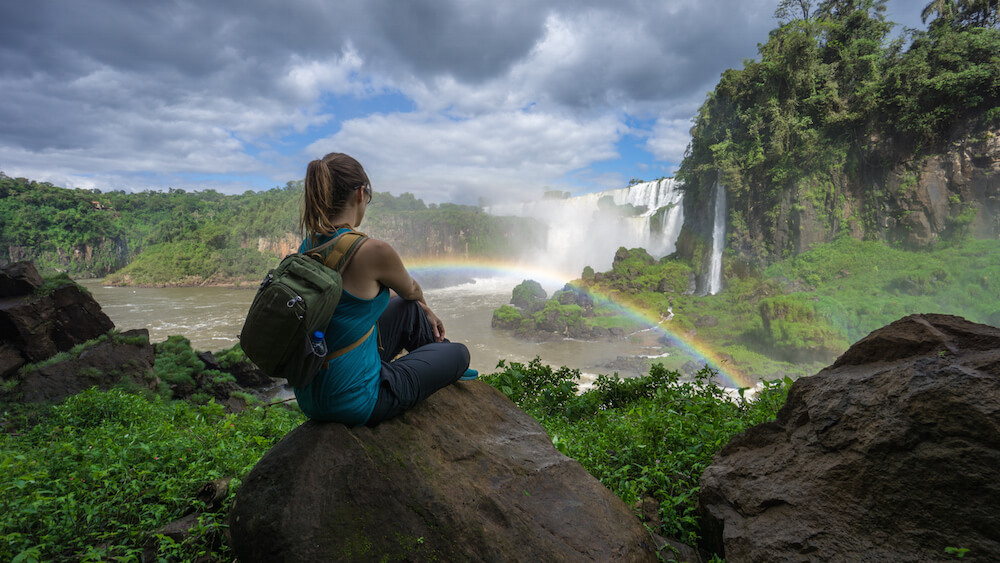 Most countries in South America have a fantastic hostel culture. Many of them feel more like a B&B with a small amount of rooms and an included breakfast. As a solo traveler I find these are great places to meet others, and they tend to be the most affordable.
I have also met both locals and international guests a these types of accommodation.
How to Stay Safe as a Solo Female Traveler in South America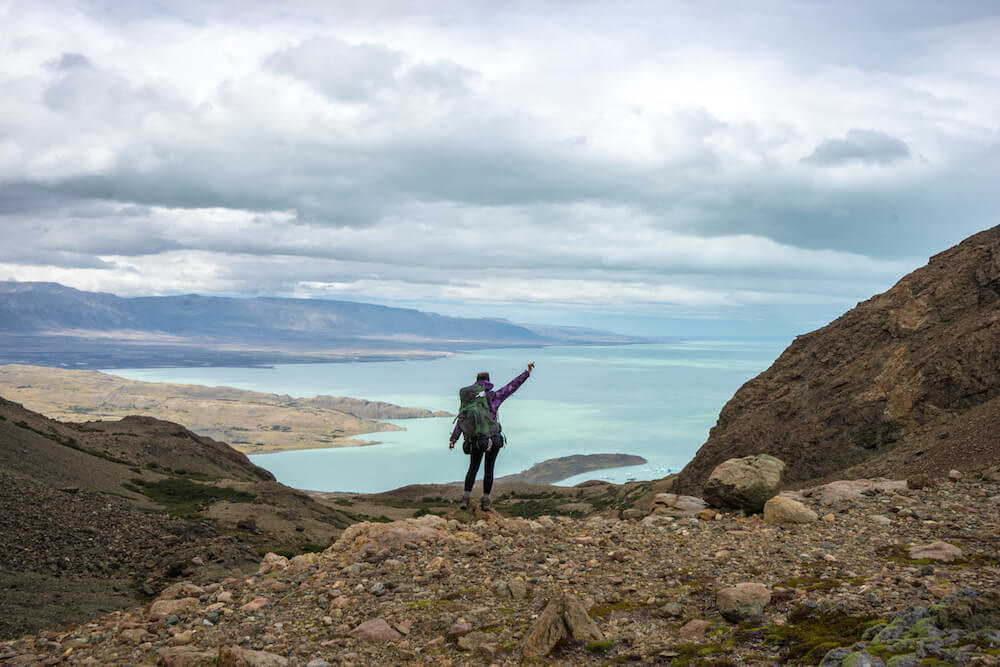 I find that staying safe no matter where I am in the world comes down to a few key things:
Get familiar with normal dangers and scams for your destination before you go. This way you will be aware of what to look out for.
If visiting a big city, look into the safest neighborhoods and book your accommodation there before you go.
Don't be flashy. This is not the time to wear your best jewelry or have your camera out in big citires.
Be aware, don't have your head down in your phone and better yet, have the phone hidden away.
Sometimes in bigger cities with lots of theft, I like to use the dummy wallet or purse. Most of the truly valuable items I either have stuffed in my bra or a boot and the dummy purse has a small amount of money and some canceled credit cards so that a thief can make a quick getaway, I have something to hand over, and the real items of value are hidden.
Don't walk around alone at night – this is not just for South America but for most places in the world. Find someone, or better yet a group, to walk with, or take a taxi.
Speaking of taxis, don't take unmarked ones.
Don't get too intoxicated. It's always a good idea to keep your wits about you, but that goes double for if you're traveling by yourself.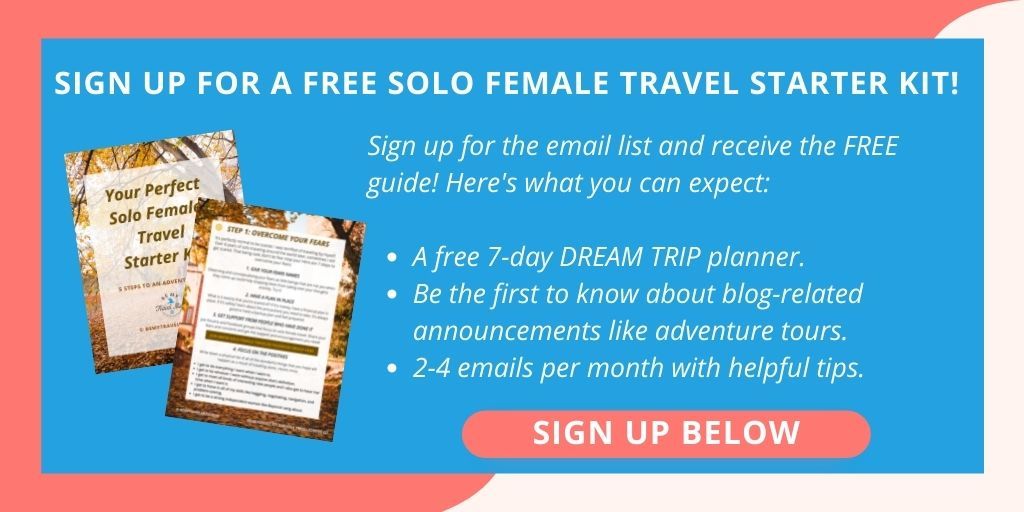 I find walking with confidence and being hyper aware are both also helpful. This doesn't mean being scared or on edge, it just means taking in my surroundings at all times and paying attention to who is around me. I've had very few bad experiences the world over as a woman traveling on her own, and it's mostly been things to following those rules.
Would I Recommend South America to Solo Female Travelers?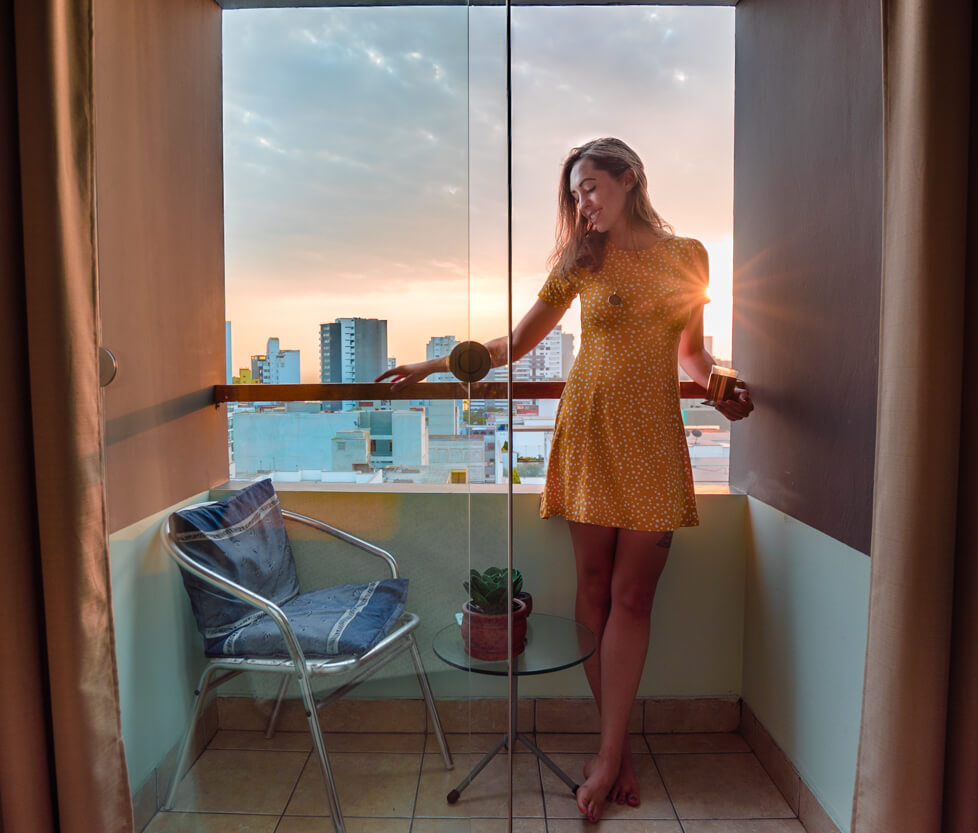 Having traveled in parts of South America by myself, I absolutely think that you can have an amazing time there as a solo female traveler provided that you pack light enough to carry everything on your own, select your destinations with care, and remain vigilant and aware of your surroundings. In places like Patagonia, vigilance will be less necessary, but in big cities like Sao Paulo or Medellin, you'll want to be more careful.
There are also many incredible experiences from the Galapagos to the Salar de Uyuni that can be great for solo female travelers in a group. I often do a mix of solo and group travel in order to have variety, meet people, and take the burden of planning off of myself or a while.
I hope this post helped you to build more confidence about traveling alone in South America, as well as picking some incredible places to see!