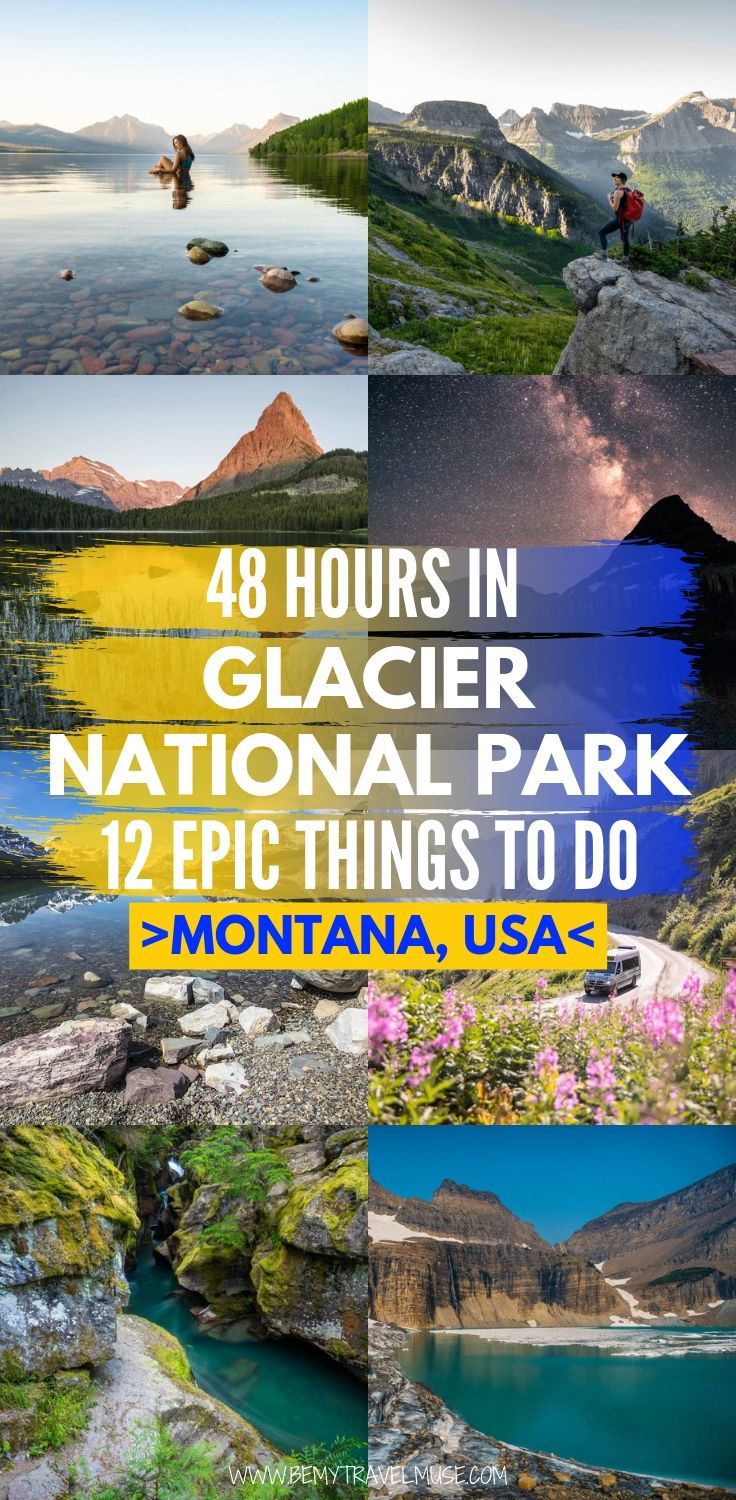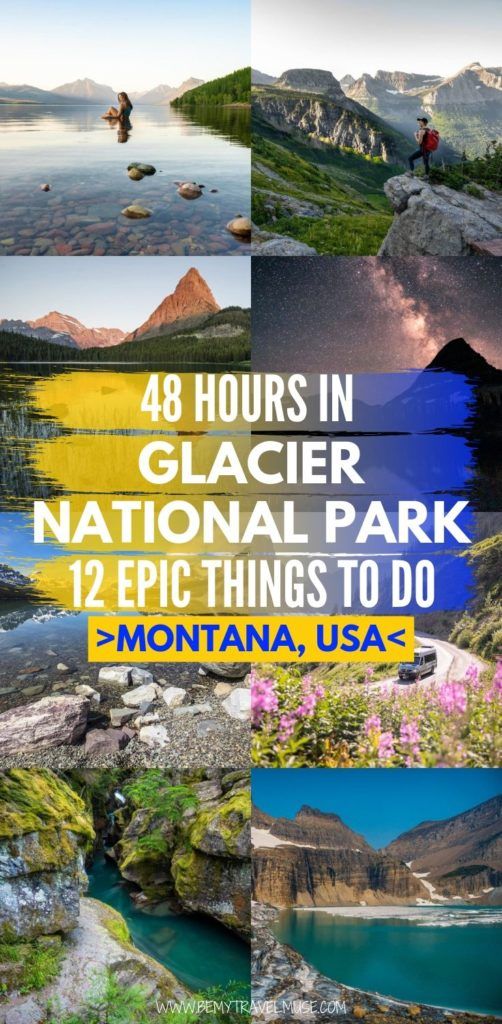 Montana's Glacier National Park had been on my bucket list for some time. Rumors of Montana's beauty had swirled in my outdoorsy person circles and Instagram feed for years, tempting me. When I saw it for myself I understood what the hype was all about. The water is crystal clear, the wildlife is abundant, the stars are incredible, and where else do you have glaciers that accessible in the lower 48?
Like many people passing through, I had to make my time there count since I didn't have more than a couple of days to enjoy Glacier National Park, though I'm already planning on a return.
The following are the best things to do in Glacier National Park. There's a lot more here than one can do in 48 hours, but it should help you pick and choose your must-sees:
There are several different areas of the park, with several east and west entrance options. For the purposes of this post I'll start west and move east, beginning with the side that I explored more of, and what you'll be closer to if you fly into Kalispell or are coming in from Idaho – West Glacier.
Lake McDonald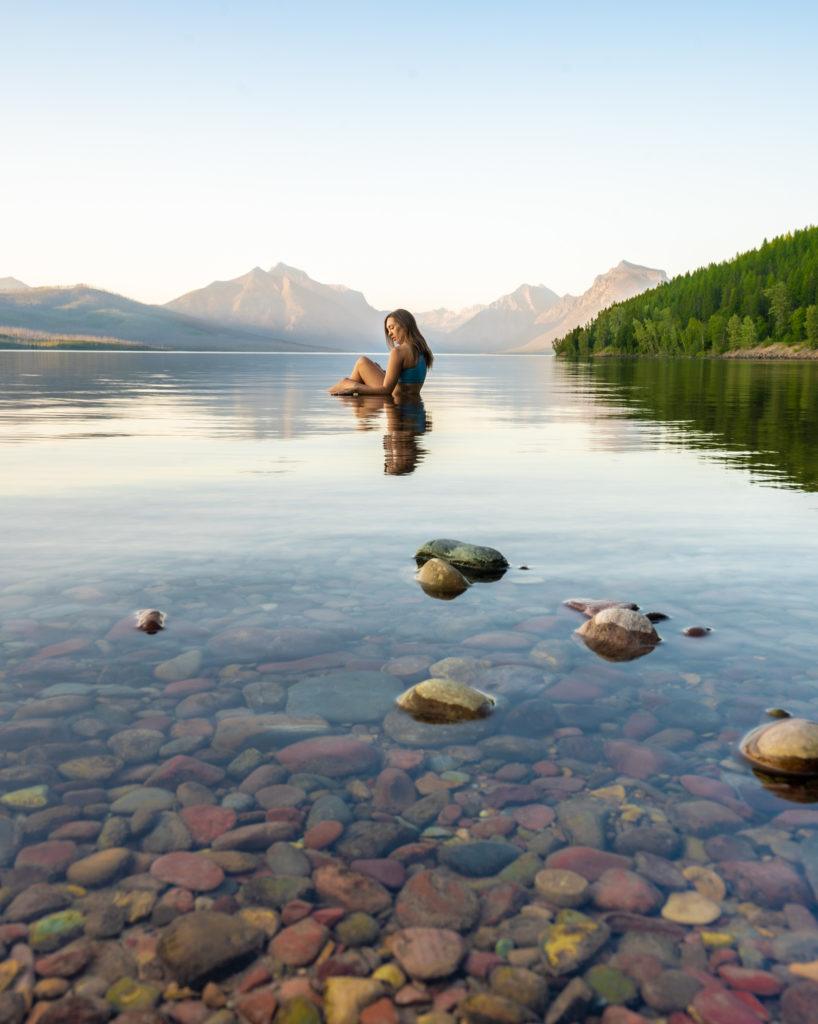 Perhaps Glacier National Park's most famous lake, Lake McDonald is the largest lake in the park at approximately 10 miles long. Like most of the lakes in the park, it is characterized by its incredibly clear water, colorful rocks, and the mountains that frame it for a perfect sunset or sunrise.
This was my first stop in the park and if you're coming in from a west entrance, it's likely to be yours, too. There are several places along the lake where you can pull off to enjoy it and if you go at sunset or sunset, you can avoid the crowds.
Avalanche Gorge and Lake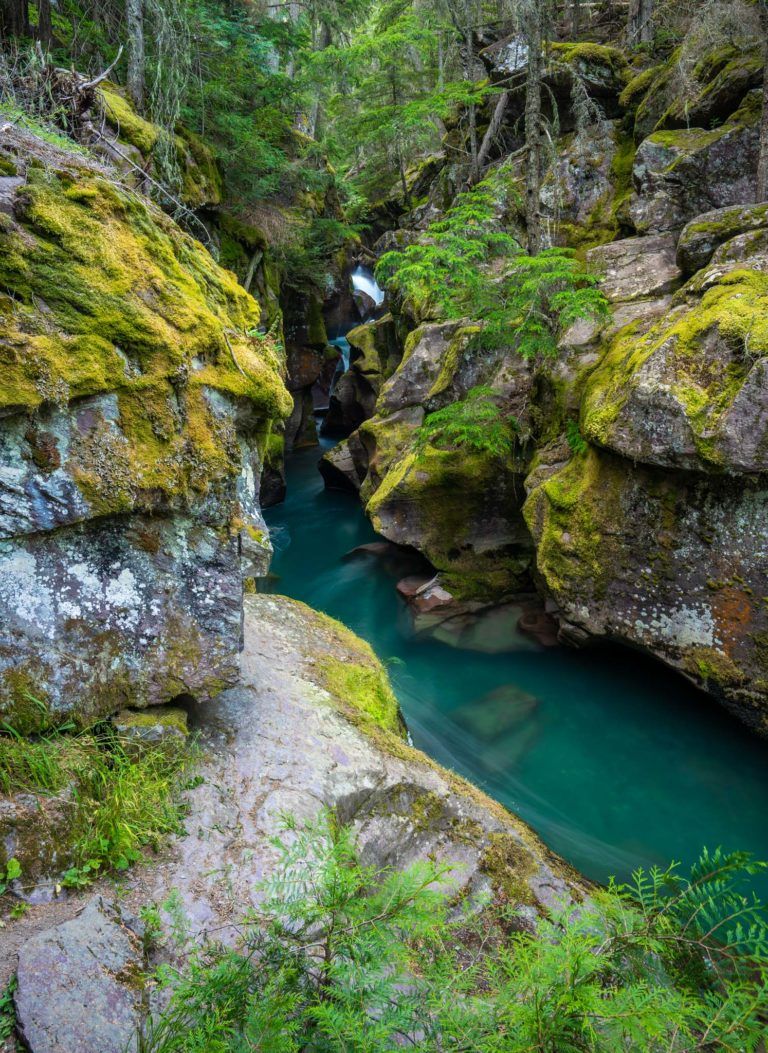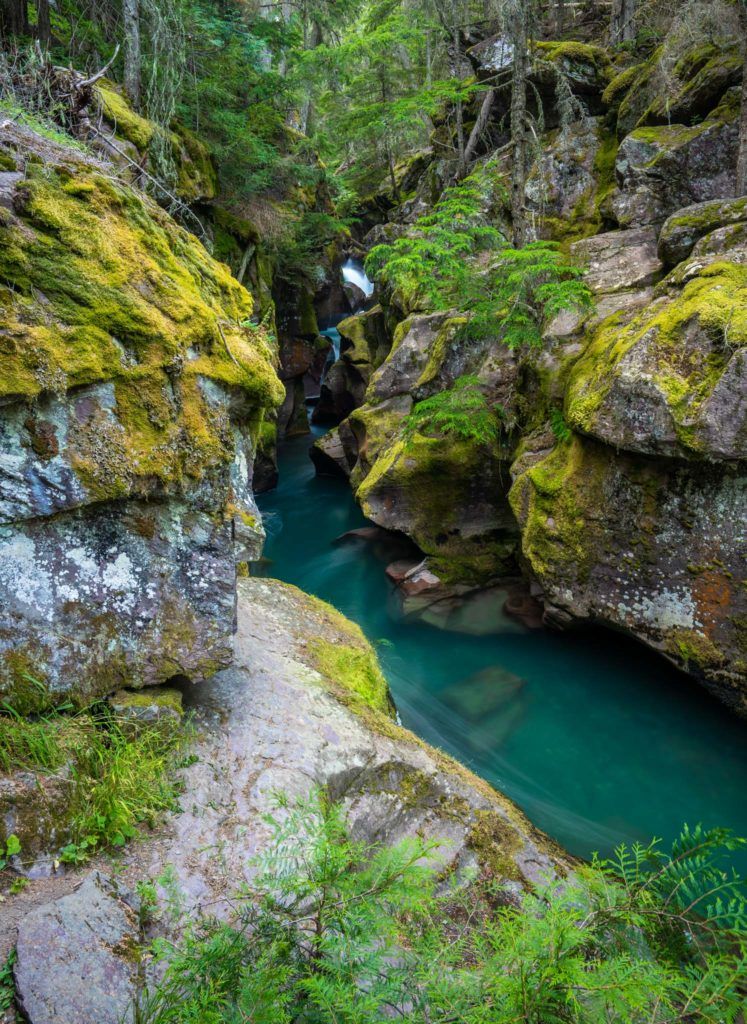 Avalanche Gorge and Avalanche Lake are two of the more accessible things on this list. The Trail of the Cedars loop that leads to this gorge is wheelchair accessible, totally flat, and is pretty short. It's also one of the most popular trails in the park for that reason.
You can add on another mile to get to Avalanche Lake, which will take you uphill, if you feel so inclined. That said, the next lake on this list is worth a visit instead if you're short on time.
Logan Pass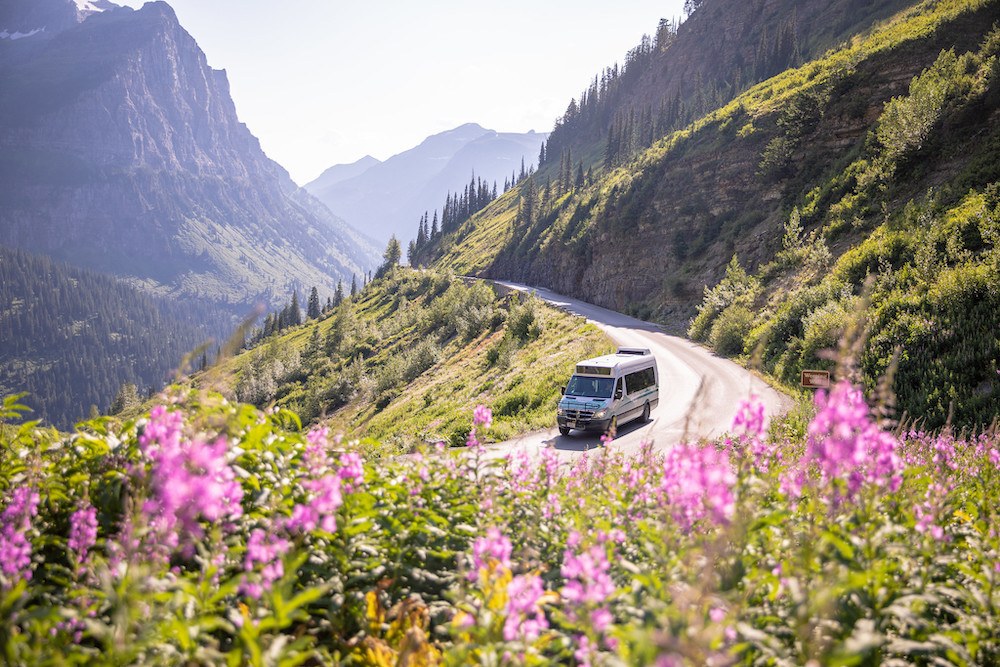 You'll be on Going-to-the-Sun Road from the moment you enter the park from the West Glacier entrance and as you pass along Lake McDonald. This road is incredible in terms of views and the perfect way to see the park's main features. Keep in mind that the road is also quite narrow, and can get very popular in the summertime. I recommend heading out right at sunrise if you plan on parking at Logan Pass, which is where the following trailheads depart from.
Hidden Lake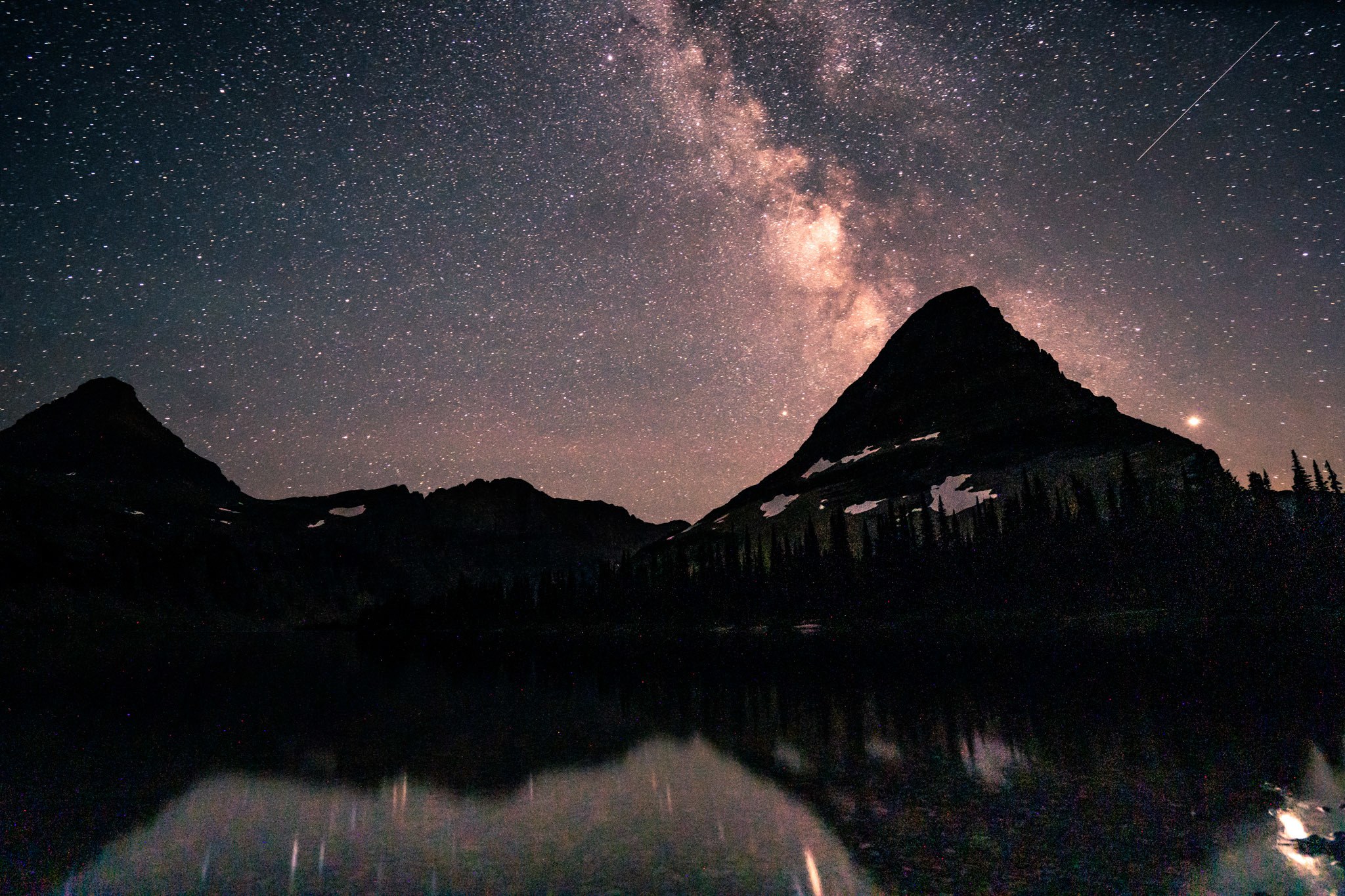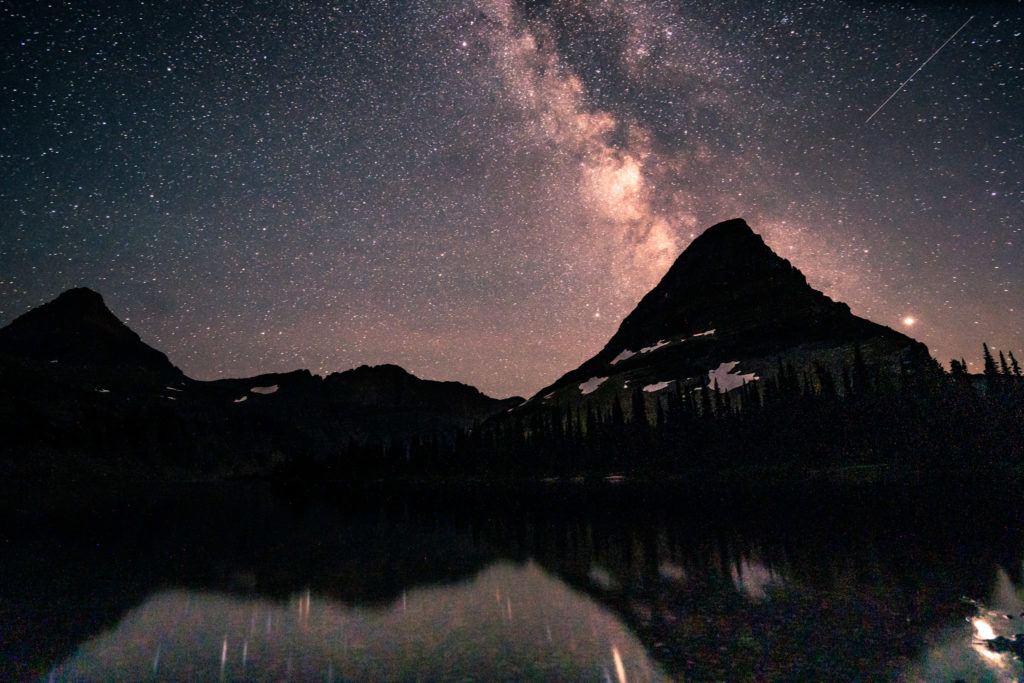 I was amazed by Hidden Lake. Another popular trail in the park, I had it almost all to myself when I went stargazing there after dark. Given that Glacier National Park is in a dark sky park, and since I was there during the confluence of several meteor showers, I had to see it after dark. After much research, I found that the Milky Way would be perfectly situated for the perfect photograph of the lake.
You have a couple of options for this hike, including ending at the overlook a mile and a half in, or going 3 miles to the lake. The trail is pretty flat up until the overlook, and has a few steep parts leading to the lake.
Keep in mind that this is grizzly bear country, and it's a good idea to carry bear spray, which I bought at Middlefork Cabins, where I stayed. It's also available for rent at Logan Pass. Bears rarely attack groups. As a solo hiker, it was a risk to hike down on my own, especially in the dark. Just something to keep in mind!
To get there, park at Logan pass.
Highline Trail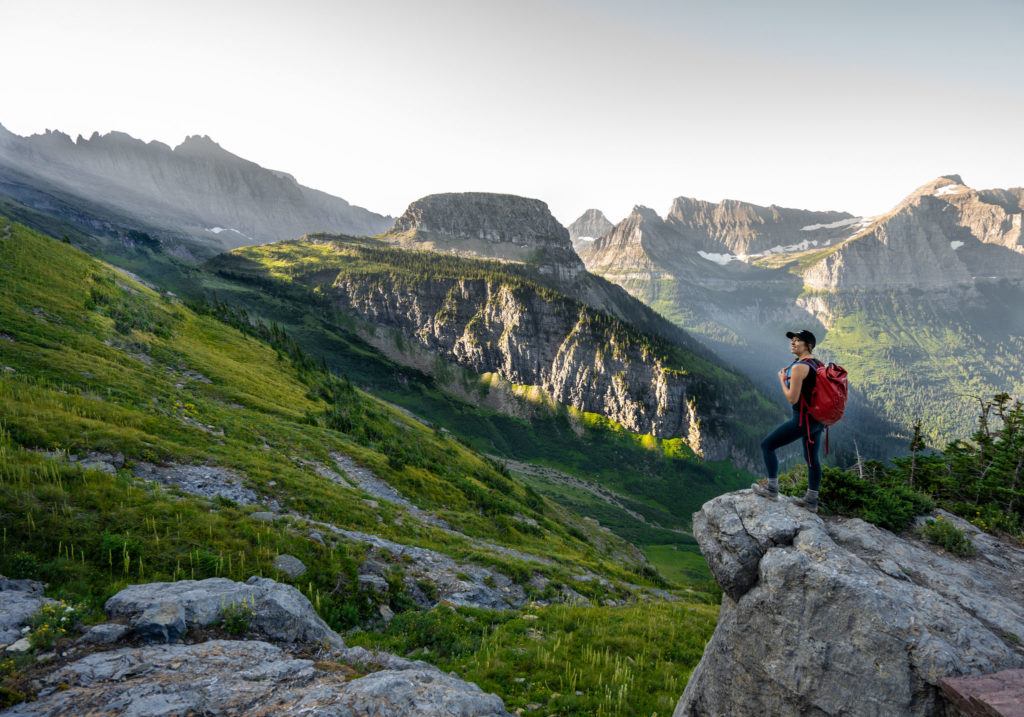 The Highline Trail was my big hike of my visit to Glacier National Park, and it did not disappoint! I started my hike right at sunrise, watching as the light rays danced across the mountains.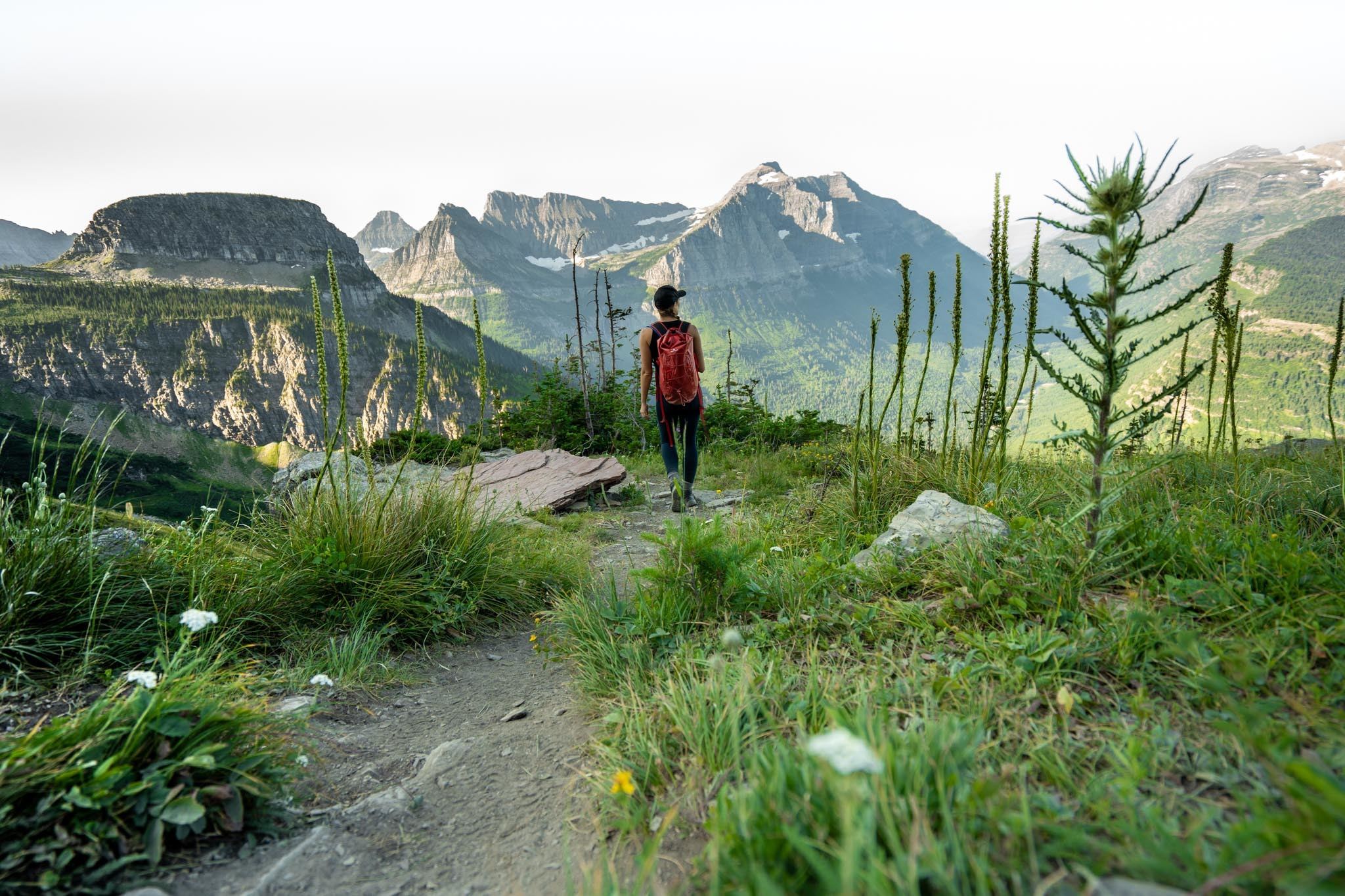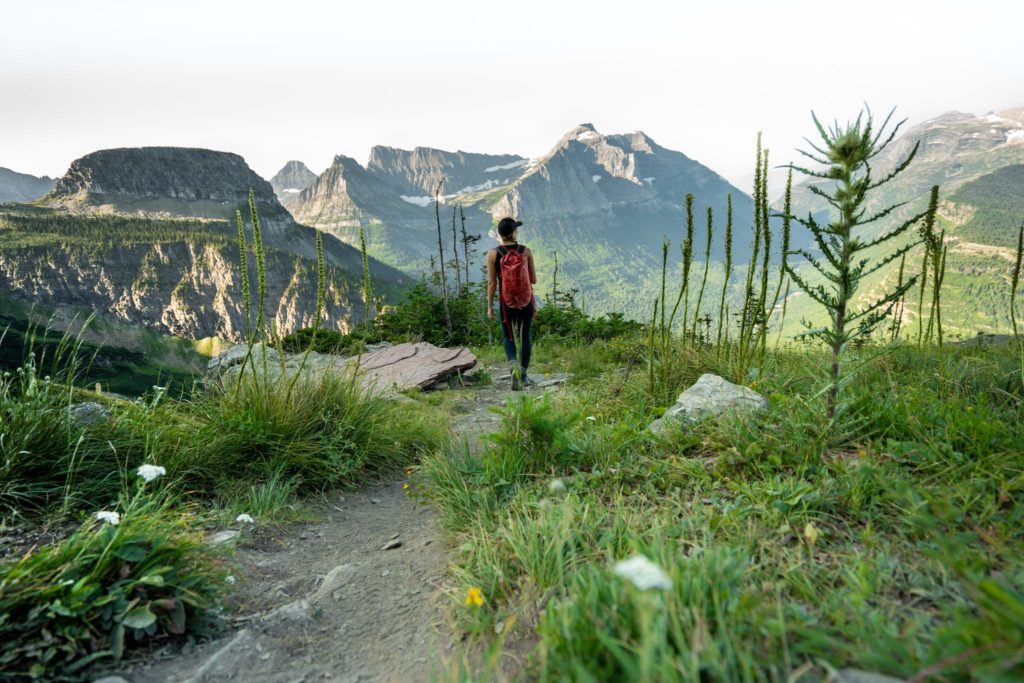 The hike can begin at the loop or at Logan Pass. You can either hike it out and back, or go all the way to the loop and take a bus back. Keep in mind that the buses can be full in the summer and if you finish late, you might have to hitchhike back (Not a big deal. I picked up a hitchhiker myself!).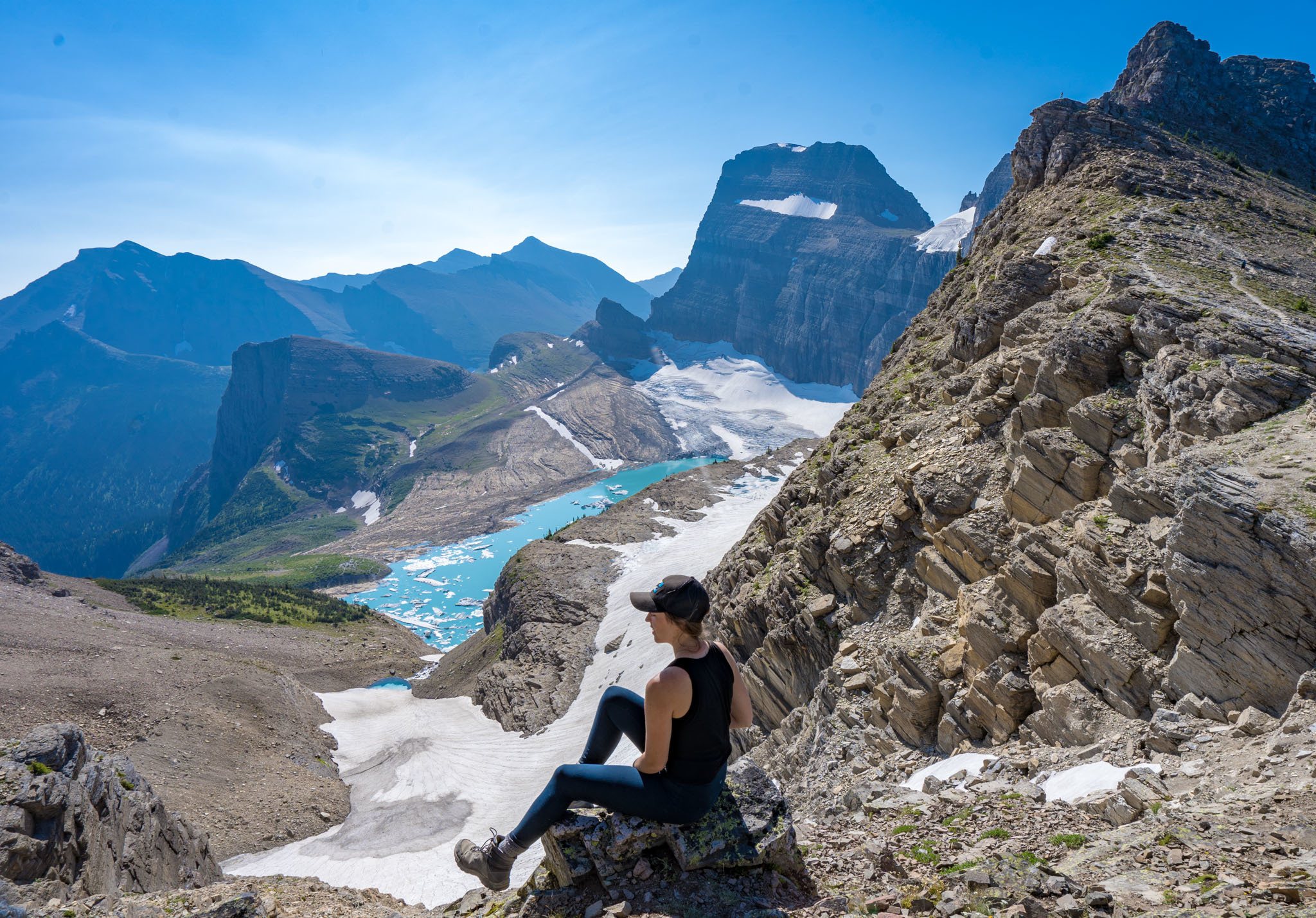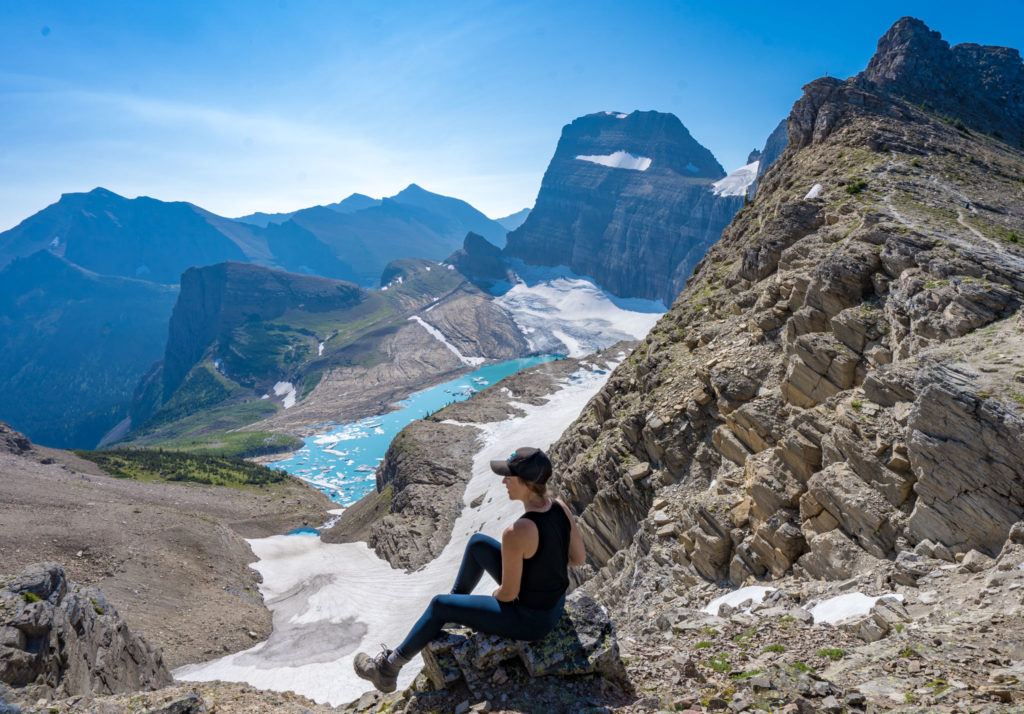 I did the trail as an out and back, adding on the Grinnell Glacier Overlook. Although it's a very steep final mile on an otherwise pretty gentle trail, the viewpoint at the end was worth it. My trip total was 15 miles, and would have been 13 if I'd gone to the loop instead. Keep in mind this trail is mostly uncovered, gets very hot midday in the summer, and is very popular. There are a few steep drop-offs, which may bother those with a fear of heights. Still, if you start early or go in the off season, you can get much of it all to yourself.
Many Glacier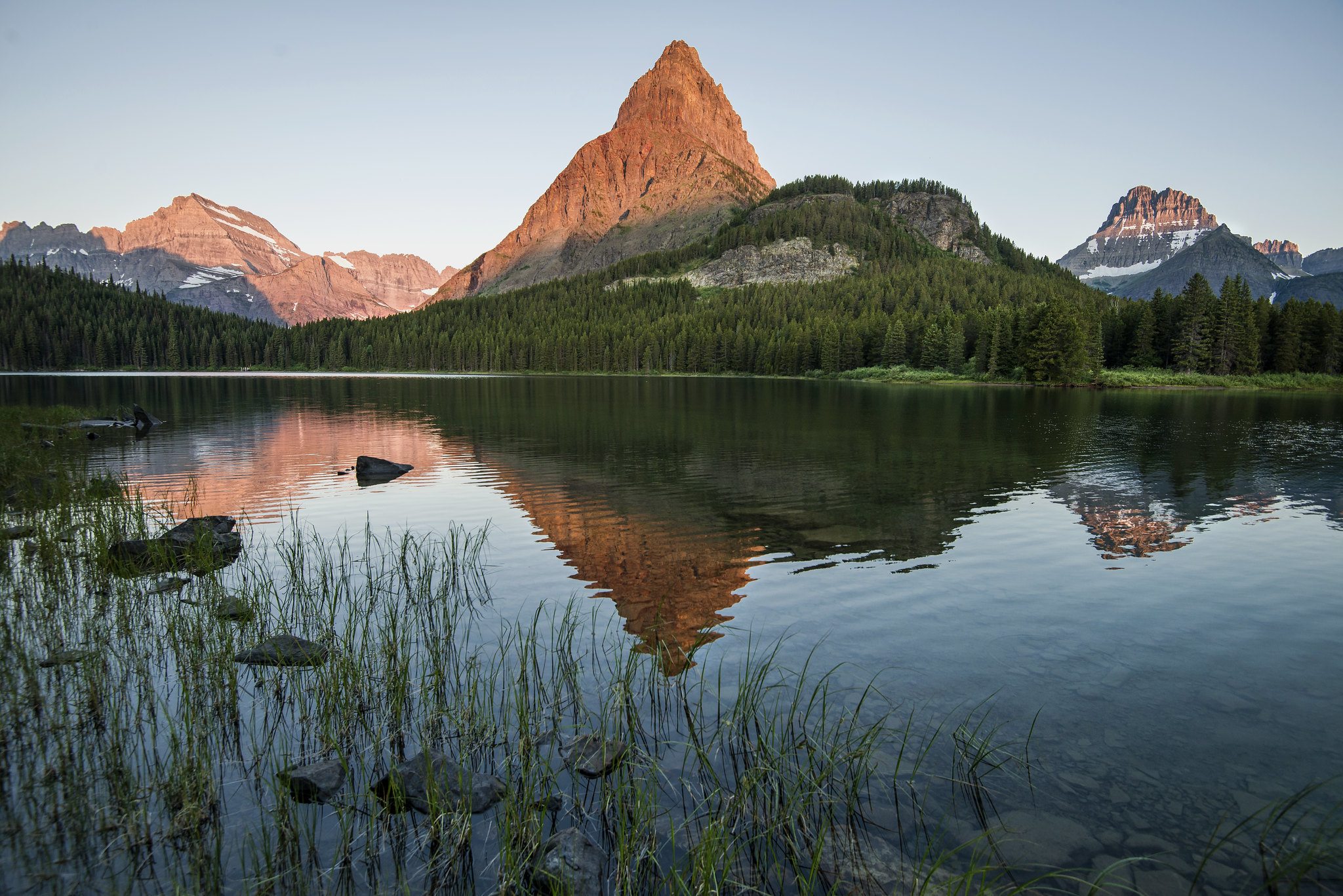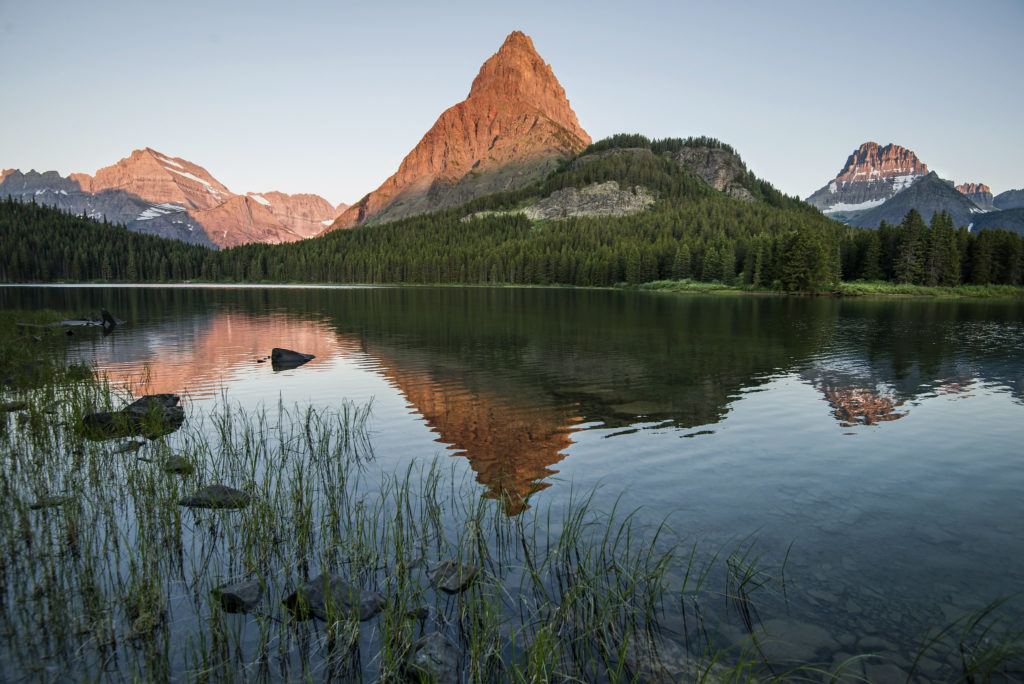 Many Glacier is a valley in the park that many consider to be the most beautiful part. This part of the park is accessible from the east St. Mary entrance. This is where you will find the famous Grinnell Glacier Trail entrance as well.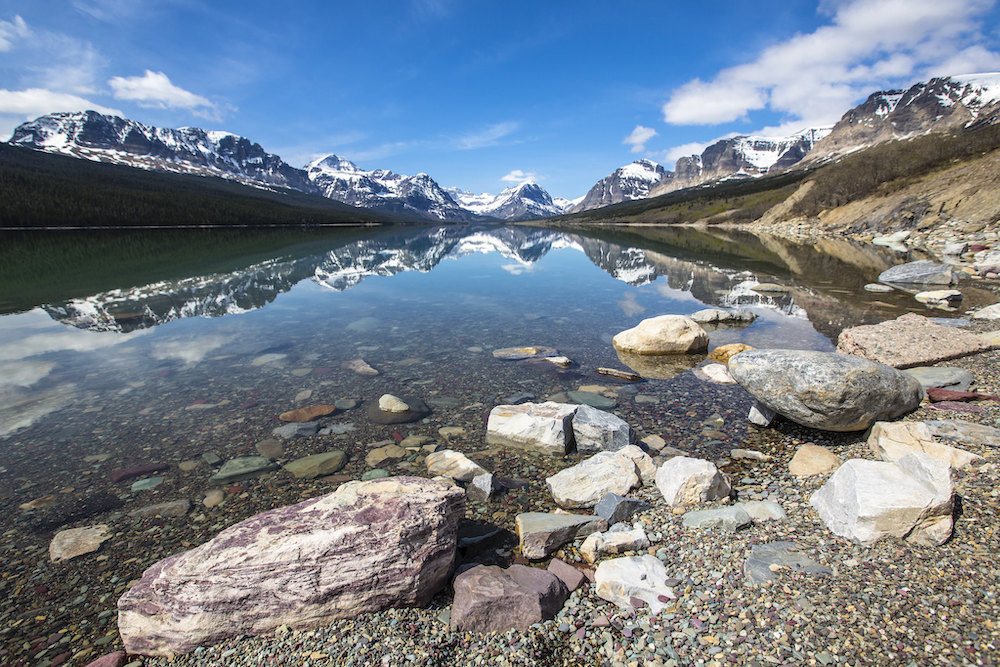 If you're heading there from Going-to-the-Sun Road, be sure to stop by Saint Mary Lake as well, particularly to catch sunrise or sunset with a view of Wild Goose Island.
Grinnell Glacier Trail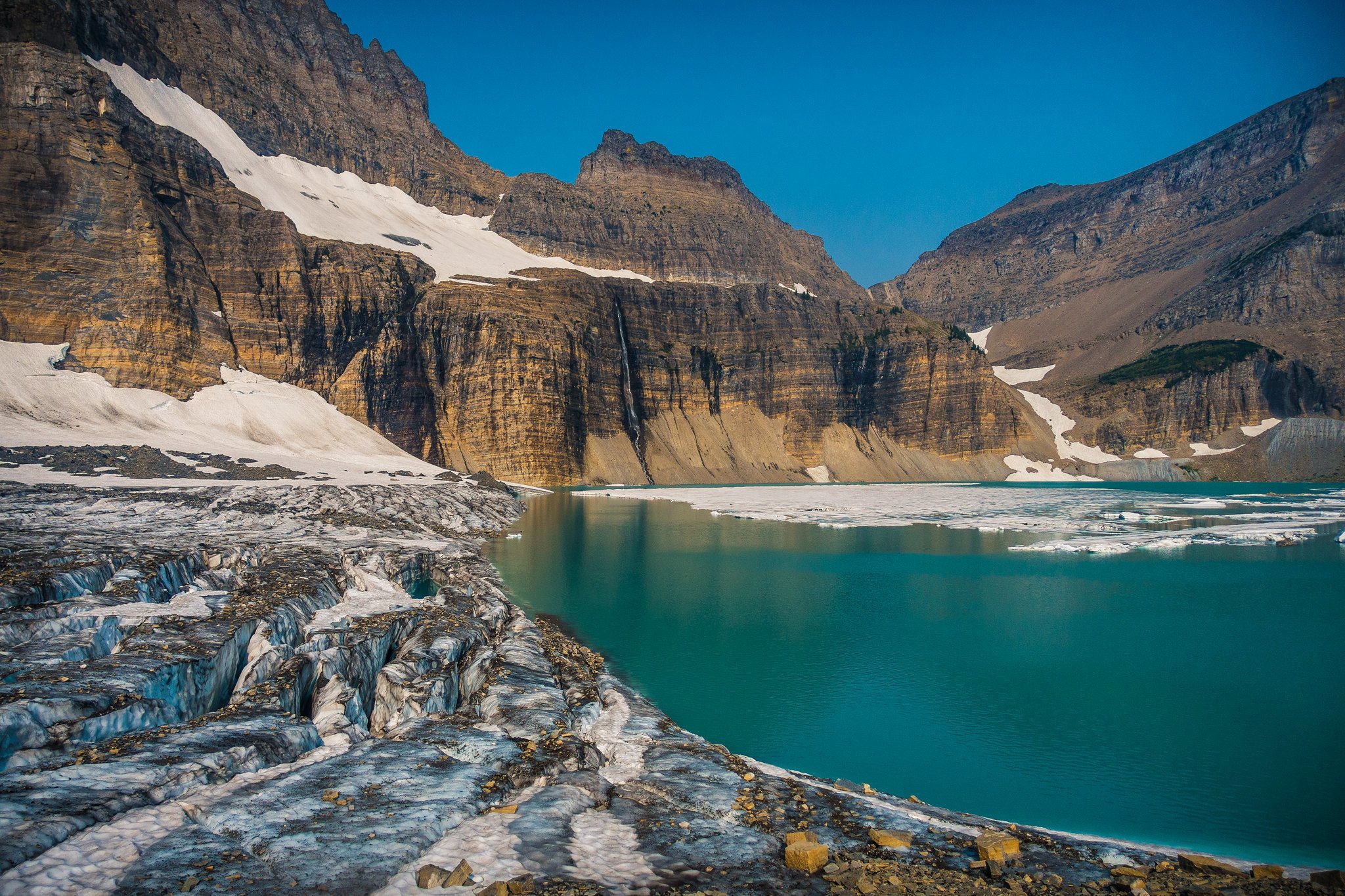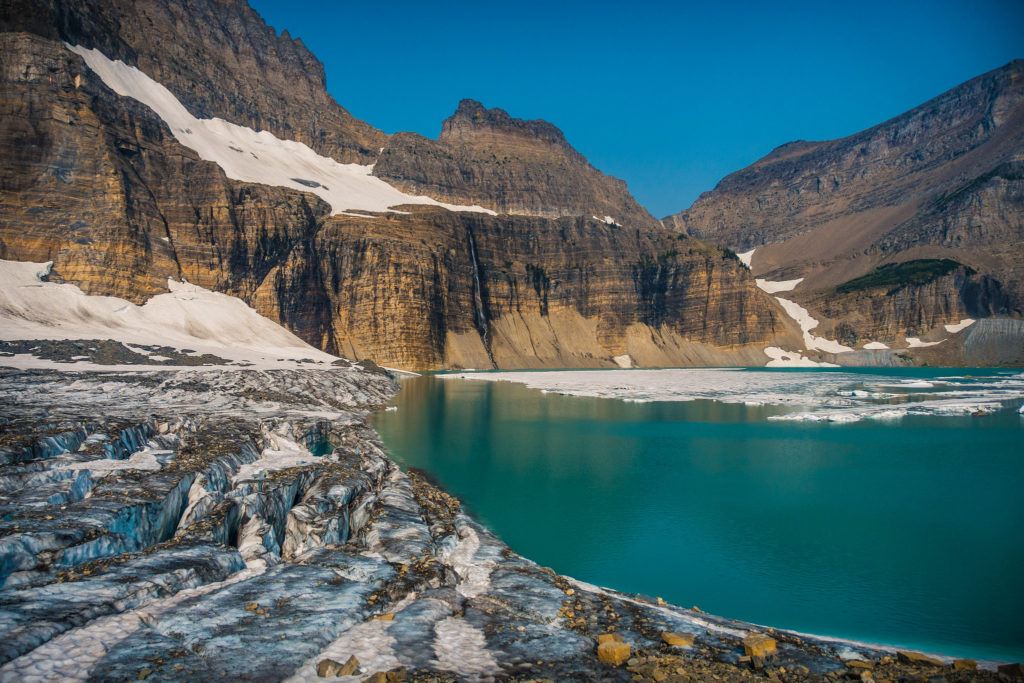 This was the trail I had my sights on when I first started looking at options in Glacier National Park. It has it all in terms of views, and finishes at an aquamarine lake and the famous Grinnell Glacier. The trail begins at the Many Glacier Hotel boat dock, with an option to take a boat for part of the way.
It's a 7.6-mile out and back trail with an 1840-foot elevation gain. If you hiked to the overlook on the Highline Trail, this will be a chance to see it up close, and from another point of view.
Two Medicine Lake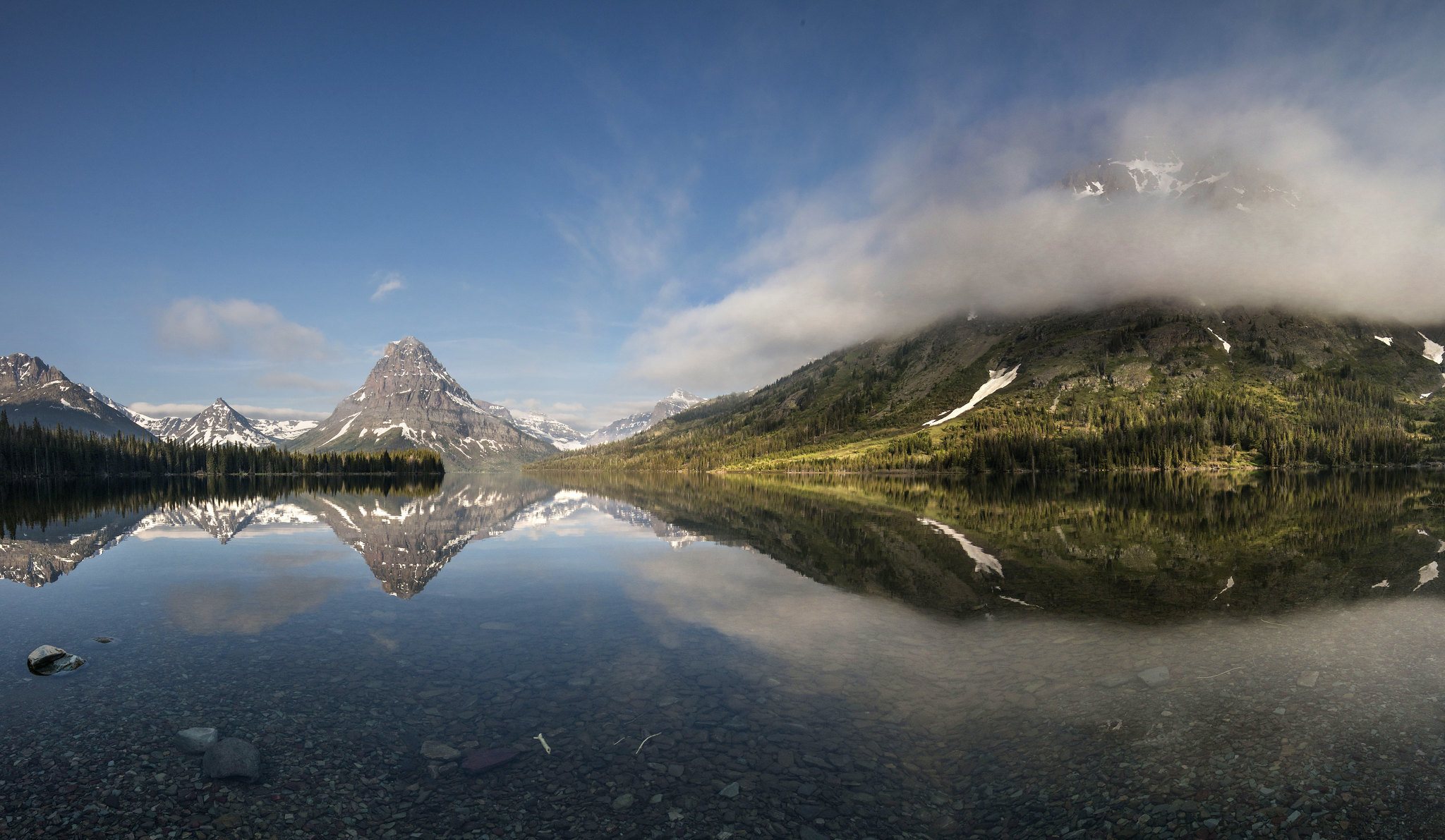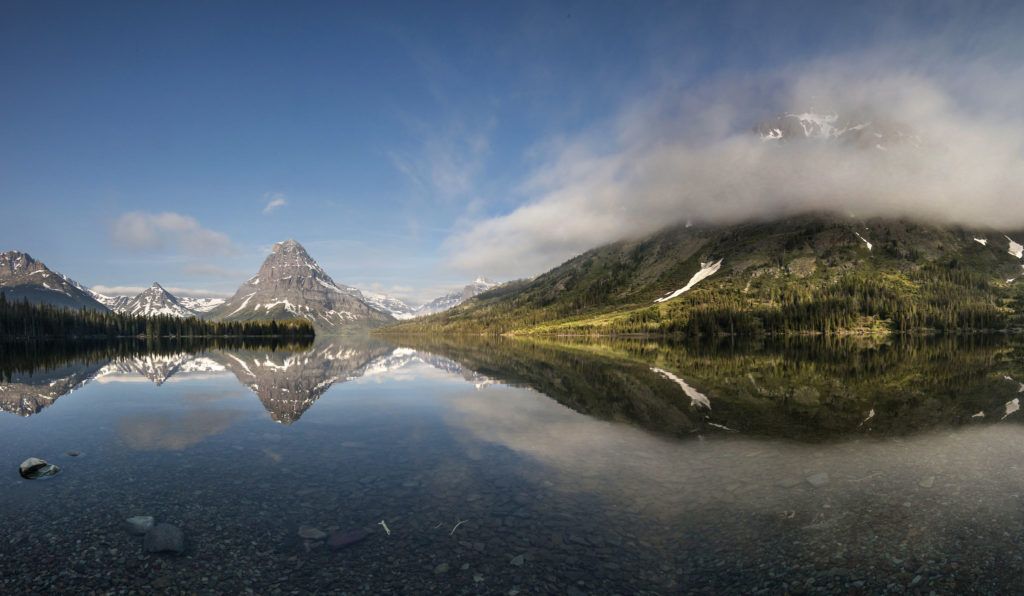 Two Medicine Lake is high on my list to visit next time. The best way to get there is through the East Glacier Park area off of Highway 49. There's a campground and several hiking trails branching off from the lake as well.
A Few More…
Rafting:Glacier Guides offers guided hikes of the park, as well as rafting adventures, including dinner. Though the rapids are pretty tame (mostly Class II), it's perfect for a relaxing afternoon, and a chance to raft on super clear water.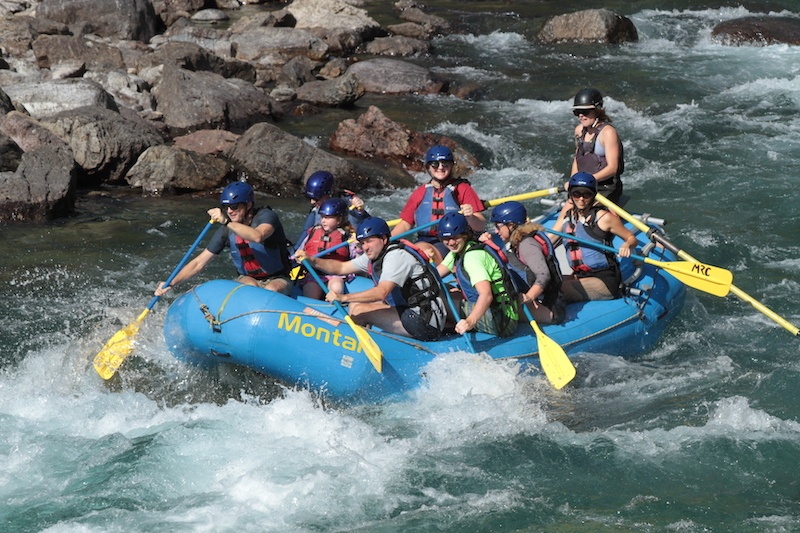 While I didn't get a chance to check these out, the following are still high on my list:
The Triple Divide Pass Trail: The Continental Divide runs right through this part of Montana, as you'll see if you go to Logan Pass. The Triple Divide Pass Trail begins at Cut Bank in the East Glacier area and is a 14.6-mile out and back trail with a 2400 foot elevation gain. The trail is known for spectacular views, weaving in and out of forests and past meadows.
Bowman Lake: If you're looking for something more secluded, this lake keeps most people out because the road in can be difficult. If you have a 4×4 vehicle, though, this lake is supposed to be amazing.
Backcountry Hiking: If you're more into the backcountry, multi-day hikes, read more on the National Park Service website. You'll want to apply for permits in advance.
As a bonus, from Glacier National Park you can head all the way into Canada's Waterton Lakes National Park in Alberta. That would be one epic trip if you ask me.
Leaving No Trace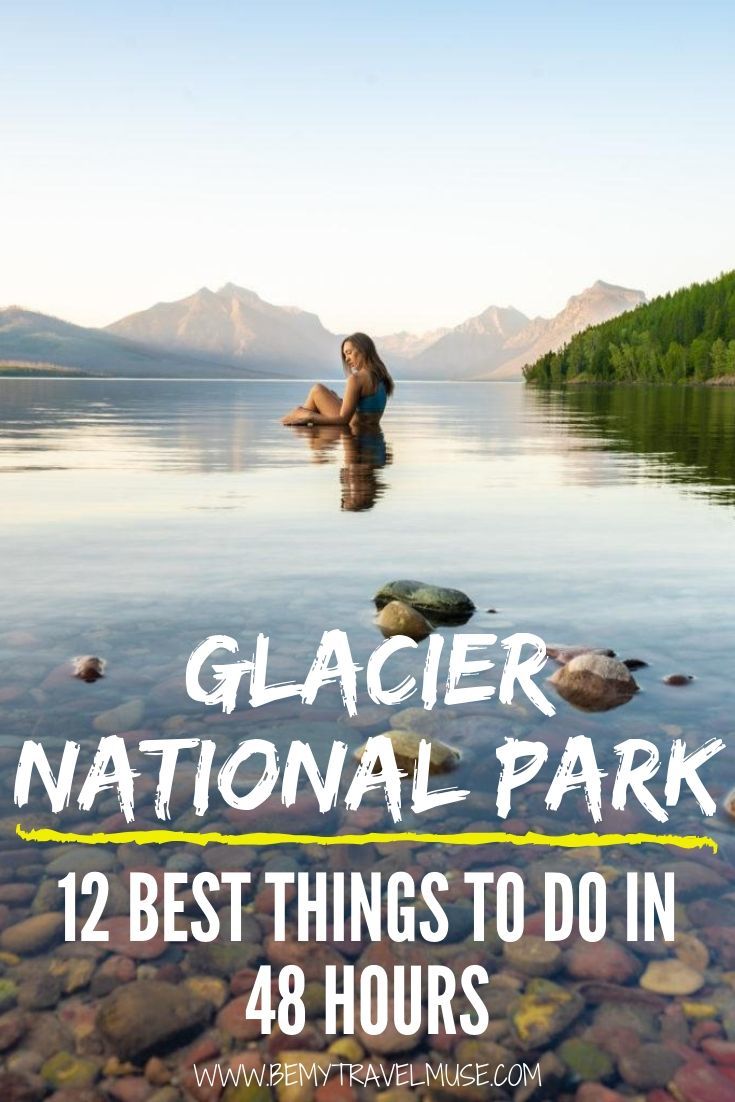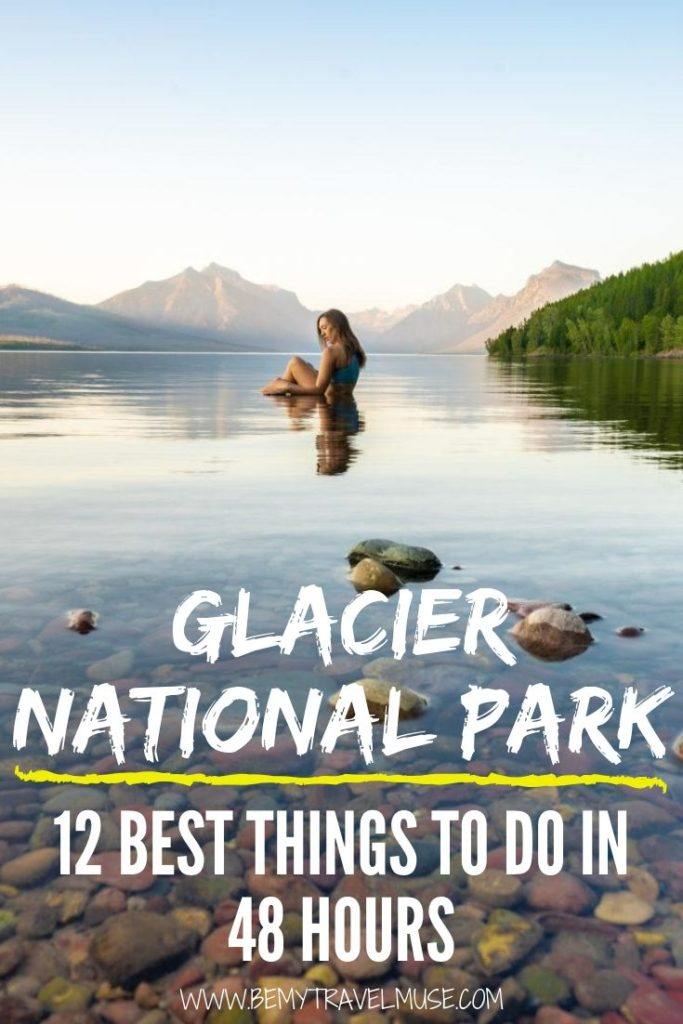 Please endeavor to leave no trace when enjoying nature, in Glacier National Park, and anywhere you may be. That means packing out all your trash, always staying on trail, not picking any flowers, and only camping in designated spots.
Avoiding Crowds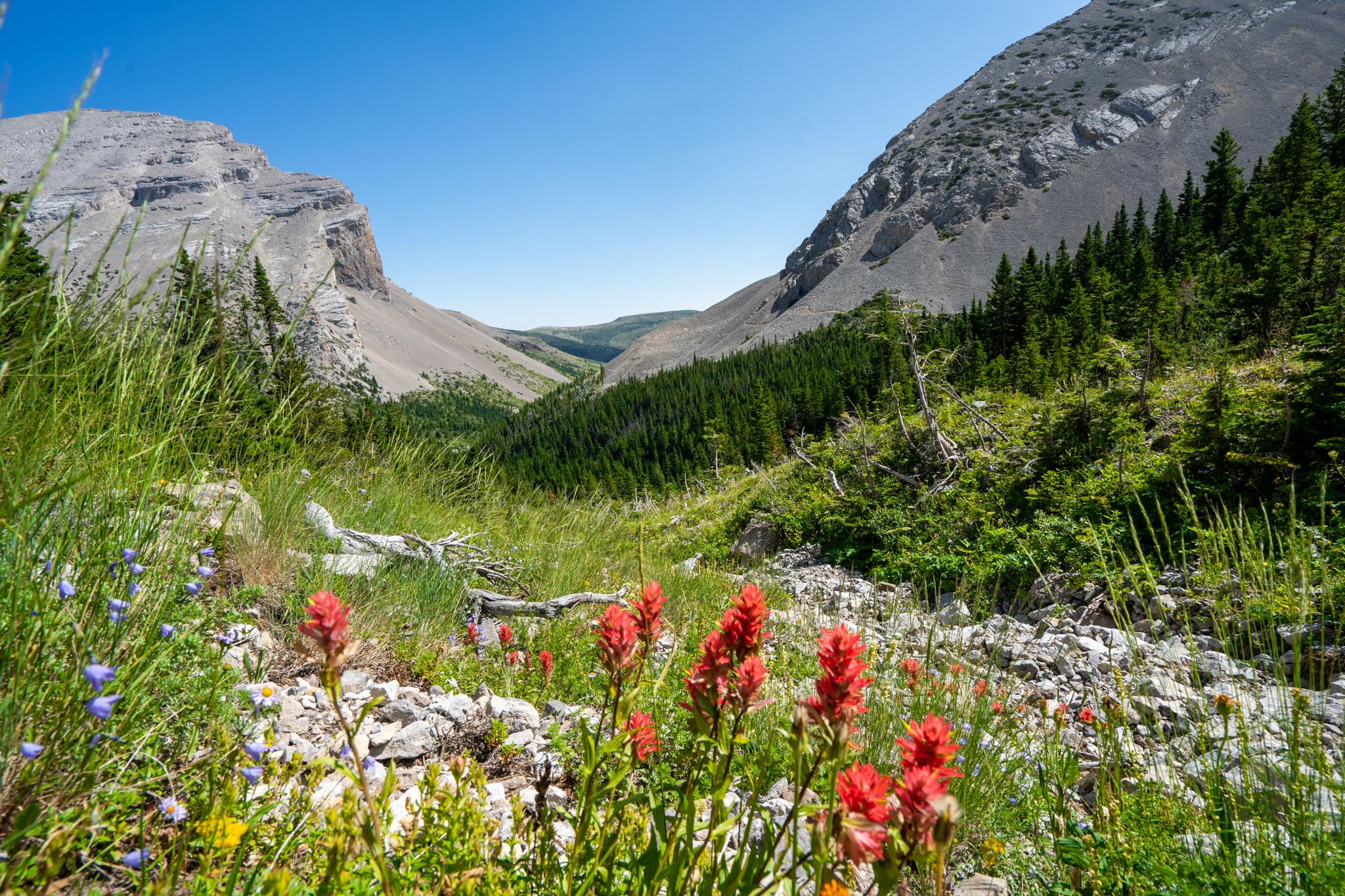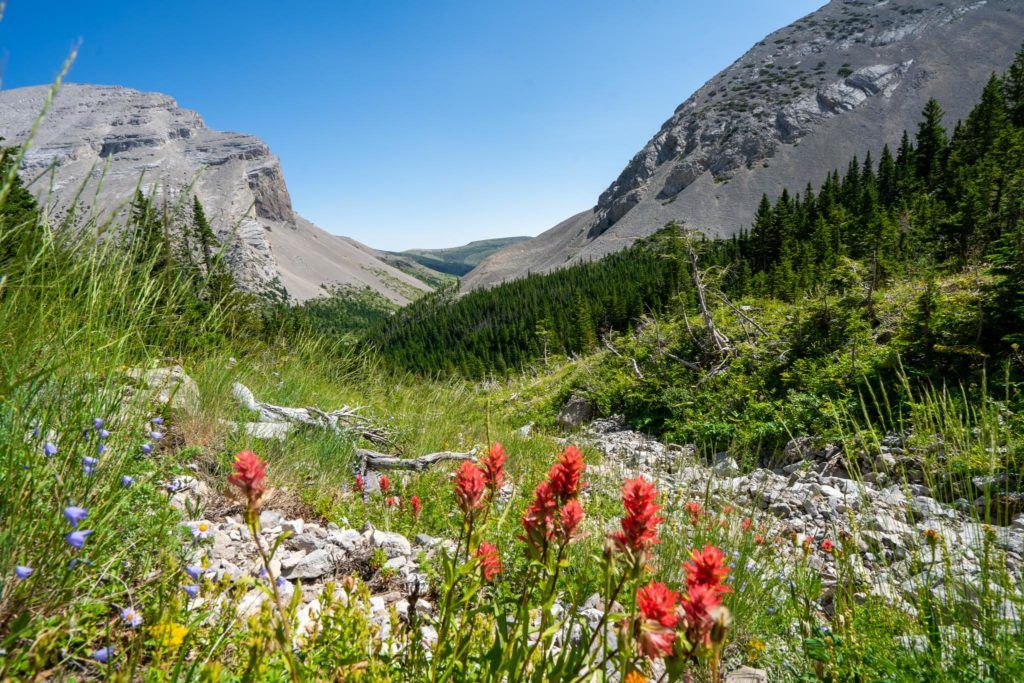 The best way to avoid the crowds in Glacier is to head there during a shoulder season. September is apparently the most beautiful time in the park, provided there aren't fires closing it for the season. You can also snowshoe in the park in the winter, and enjoy the heavier water flow and higher lakes in the spring.
In the summer, I was able to avoid the crowds by heading out at sunset, catching the stars, and making it in around 5am before the sun had risen. Most people aren't willing to do that, but if you are then you'll see the park in its best light and are sure to get parking!
The Bob Marshall Wilderness is also a great option. Locals refer to this as the 'local' Glacier NP since there are so few people and the views are spectacular as well. The area of land in the Bob Marshall Wilderness is even more expansive, and is best for multi-day hikes since the only way to access most of the wilderness is by horse or foot. Dropstone Outfitting is a local, female-owned and run company who took me out for a day hike and left me wanting a longer, multi-day hiking experience!
Stay
The West Glacier Village was so nice! They seemed pretty new, had a sitting area, and a full kitchen available. I'll definitely stay there again next time I visit Glacier.
I hope this post helped you to find some amazing picks for your trip to Glacier National Park. There are so many things to do there, but it's all so beautiful that you can't really go wrong.
*This post was brought to you in partnership with Visit Montana. All thoughts on the amazing national park are my own. How could one not be impressed, right?
Read Next:
Click to read more posts about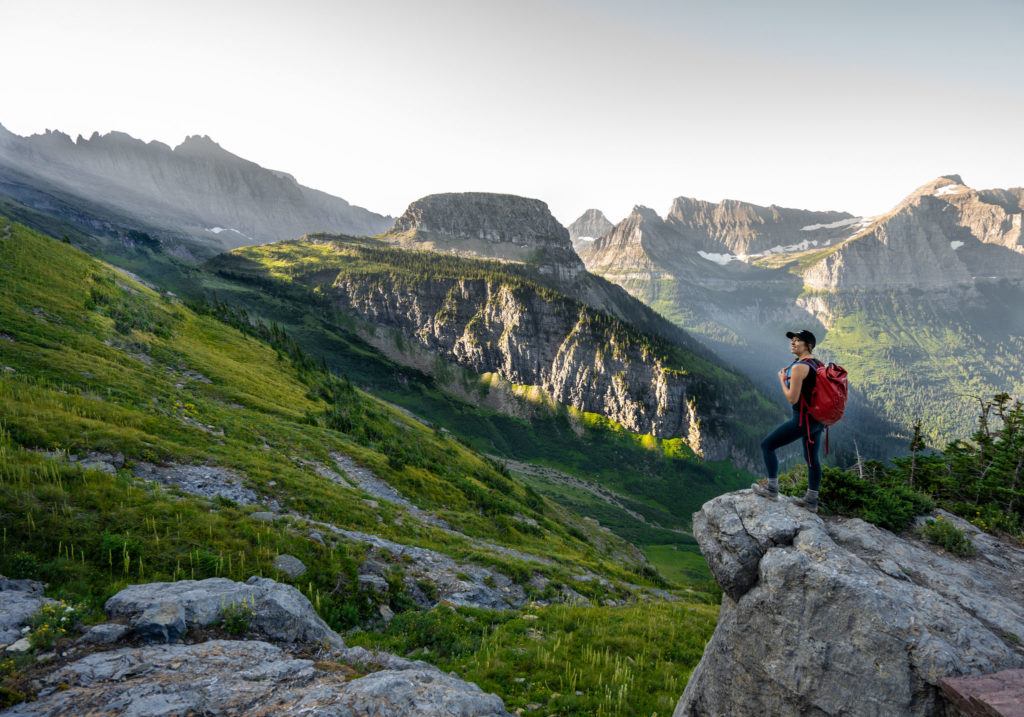 Montana