June: a month of gentle summer and full of promise. But where should you go to experience the beautiful outdoors, the pleasant temperatures, the smaller crowds, and the fun festivals? We've got you covered. In case you've also caught the travel bug, here are 25 of the best places to travel in the USA in June:
25. Blue Ridge Parkway, Virginia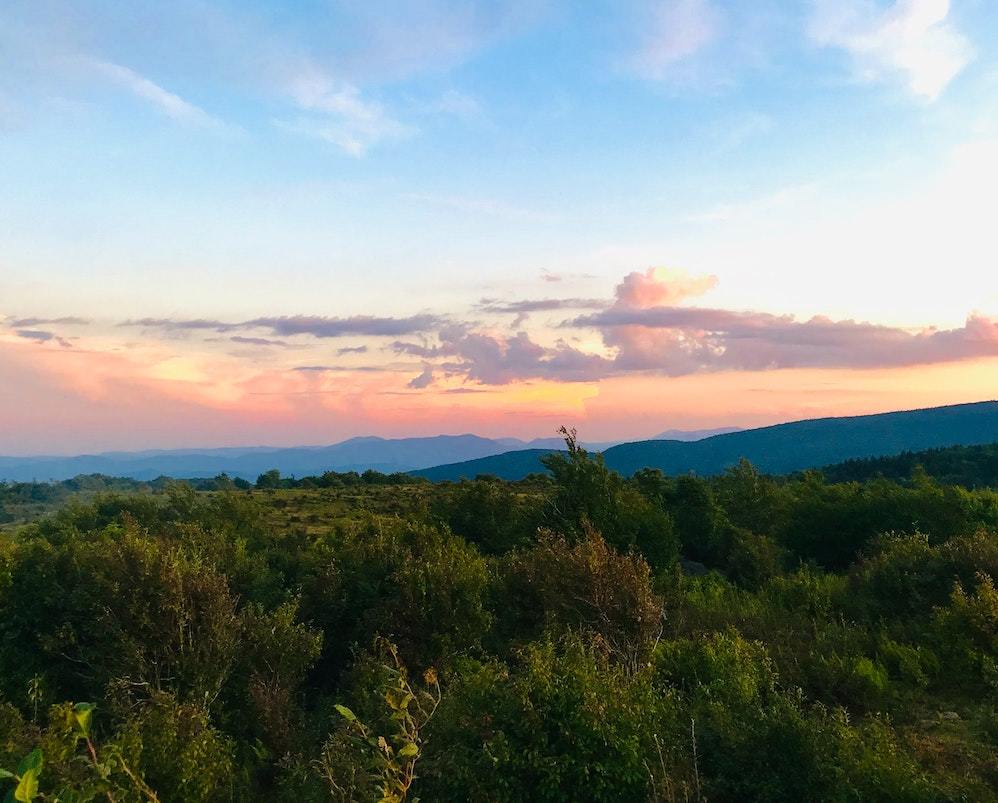 Taking a trip along the Blue Ridge Parkway is a relaxing way to ease into the upcoming summer heat. Think swimming holes, natural water slides, beautiful mountain views, hiking trails on various terrains, a soothing drive through clouds and rhododendrons, and camping.
In June the air is clean and crisp without the heat, and spring's flowers are in full bloom. At higher elevations, you'll likely be driving through a gentle mist.
The busiest time here is probably autumn, when all the leaves begin changing color, so you'll be able to enjoy one of nature's finest landscapes in relative quietude.
24. Box Canyon State Park, Idaho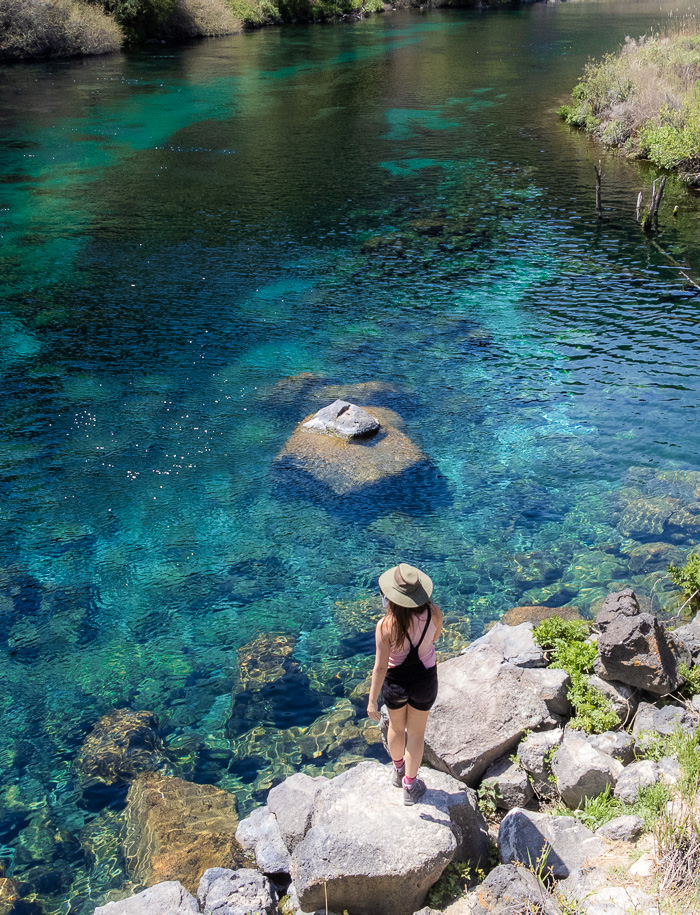 If you haven't heard the news, Idaho is super underrated, and you should consider visiting soon. Box Canyon State Park in southern Idaho might be easy to miss if you weren't looking for it. For one, the park is surrounded by farmland. However, this gorgeous area happens to be home to some stellar waterfalls, swimming holes, and even a small beachy zone to hang out in.
It's just starting to warm up in this area in June, so take advantage of the nice weather to explore Box Canyon State Park and other awesome places around Twin Falls, Idaho.
23. Anza-Borrego Desert State Park, California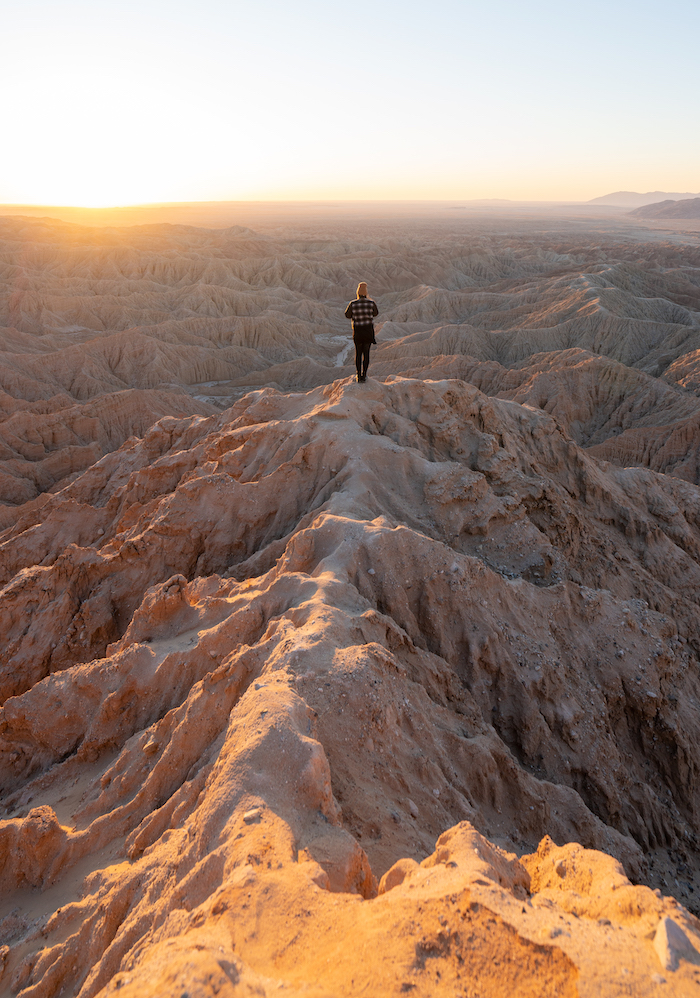 The American West in general is home to more jaw-dropping land formations than a girl could count. Anza-Borrego National Park in California is a testament to that. This park is famous for its epic sunrises, which paint the intricately carved landscape of the desert beautifully. If you're an outdoorsy traveler, Anza-Borrego should be on your bucket list.
Although temperatures are hot in June, nights are chilly and give you a break from the heat. June is a great time for camping!
22. Cape Cod, Massachusetts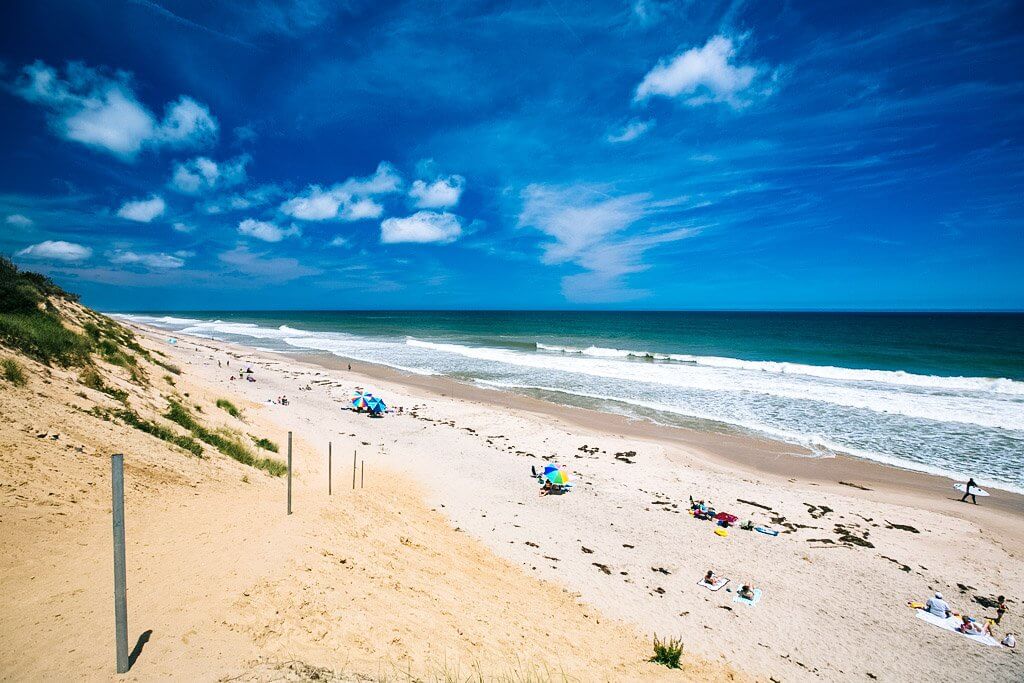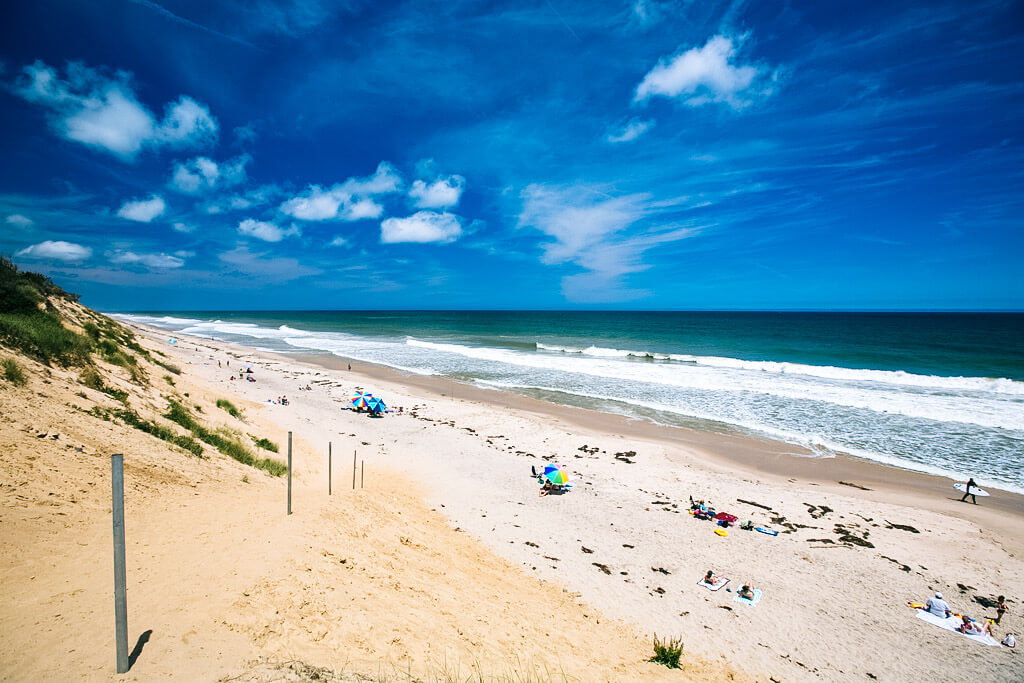 High season in Cape Cod runs from July through August, and hotels can get pretty pricey during that time. June means fewer crowds and lower rates. Shops and attractions will be open by now, after being closed for the off-season.
The weather might still be a little chilly, but you can always book an accommodation that has a cozy fireplace. Enjoy the spacious beaches, take a whale-watching tour to see humpbacks, or check out the many lighthouses in the area.
21. Boston, Massachusetts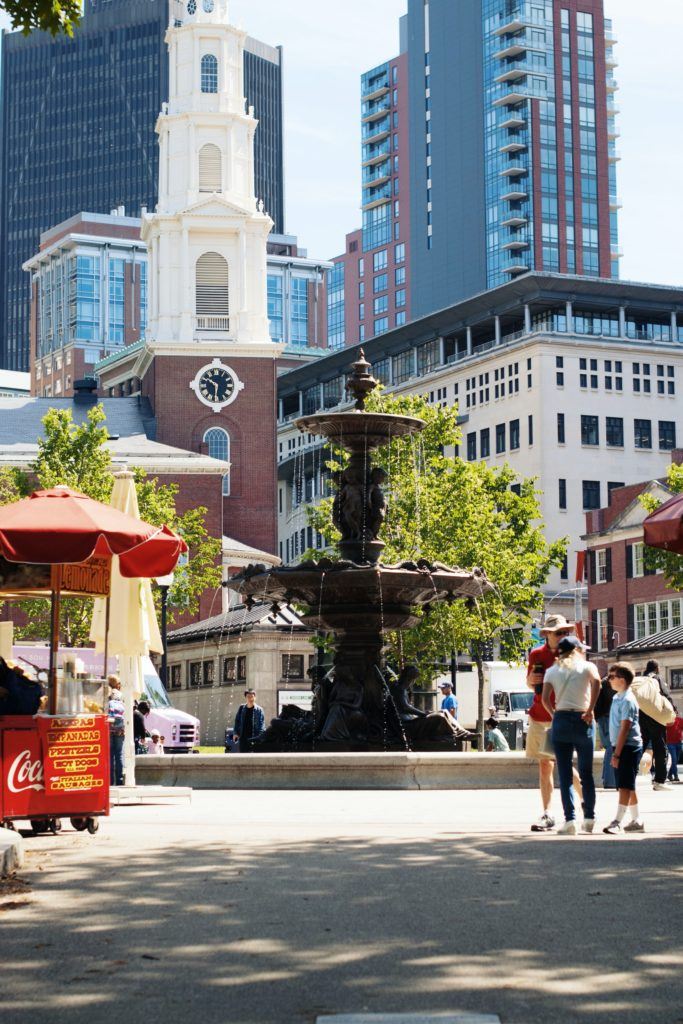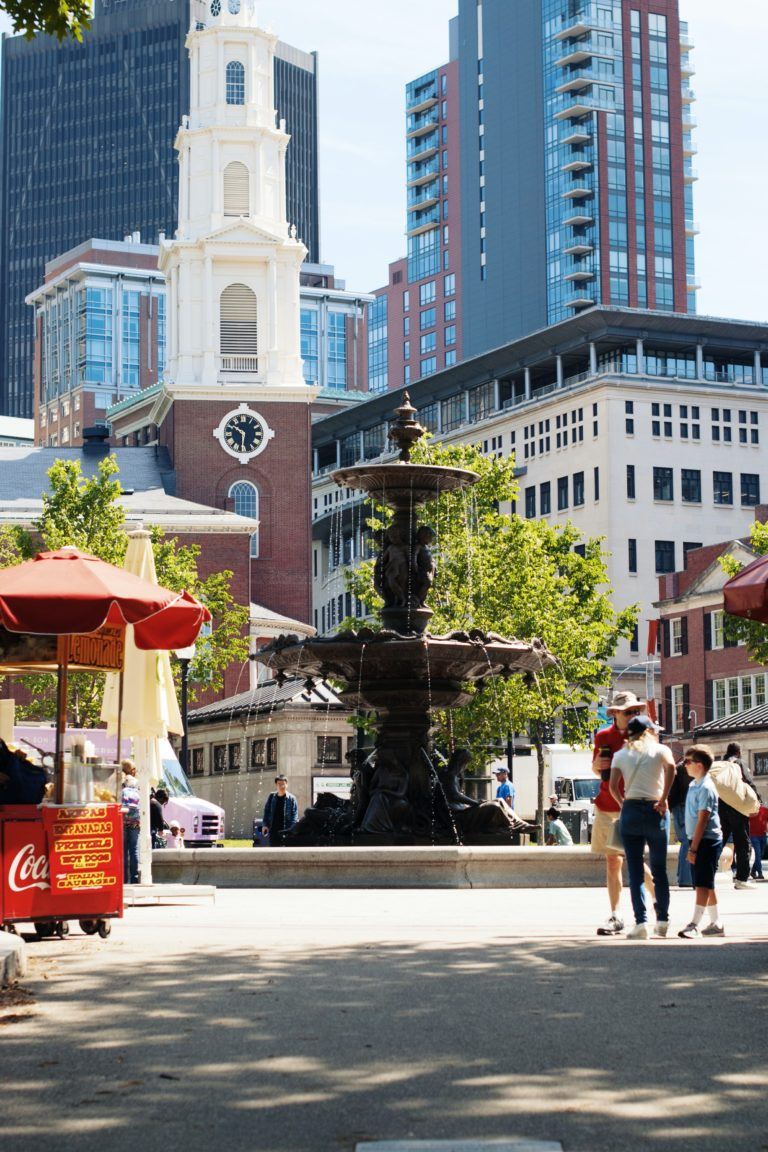 If you're charmed by the patriotic nature of baseball season in the United States, Boston is the ideal place to get your fill. The season is in full swing in June at Fenway Park, where the Red Sox play. Even if you can only make it to the seventh-inning stretch, baseball games are one of a kind in Boston.
The warm and sunny weather is just right for enjoying the nation's most walkable city. There is plenty of history to experience in and around Boston, including the Old North Church, Faneuil Hall, the Paul Revere House, the USS Constitution, and Bunker Hill. You can also enjoy whale-watching season in June by taking a catamaran cruise.
Also, take a day trip to other nearby historic sites, like Plymouth, Salem, and Lexington, to make the most out of your trip!
20. Block Island, Rhode Island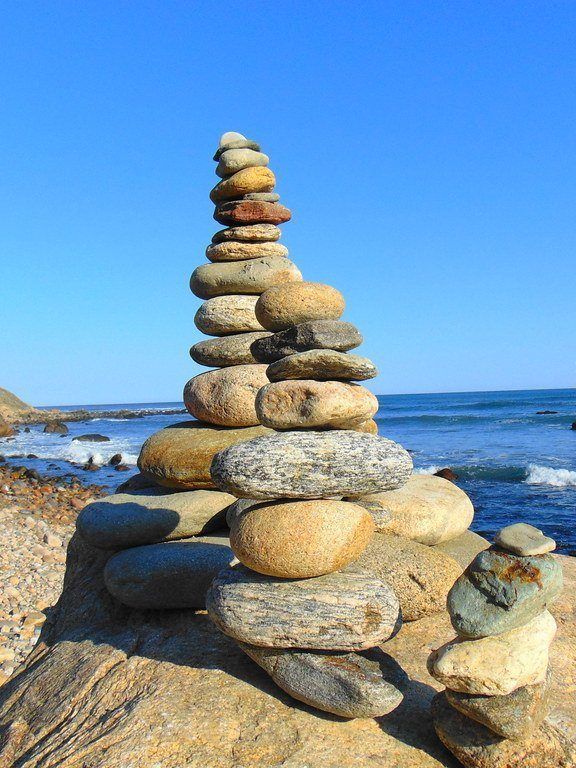 Block Island, a small community off the coast of Rhode Island, has everything you might expect from a New England beach, without the crowds and bustle.
Most of the attractions and restaurants on Block Island are seasonal and open up at the end of May. Like many other places on this list, June is the best time to take advantage of this, before the big crowds gather in July and August.
You'll be able to enjoy live music performances by local bands, community events, and food festivals that all start popping up in June. There are plenty of opportunities to get out on the water too, a favorite being Pond & Beyond's Full Moon kayak tour (there are also sunset and sunrise kayak tours!).
19. Portland, Maine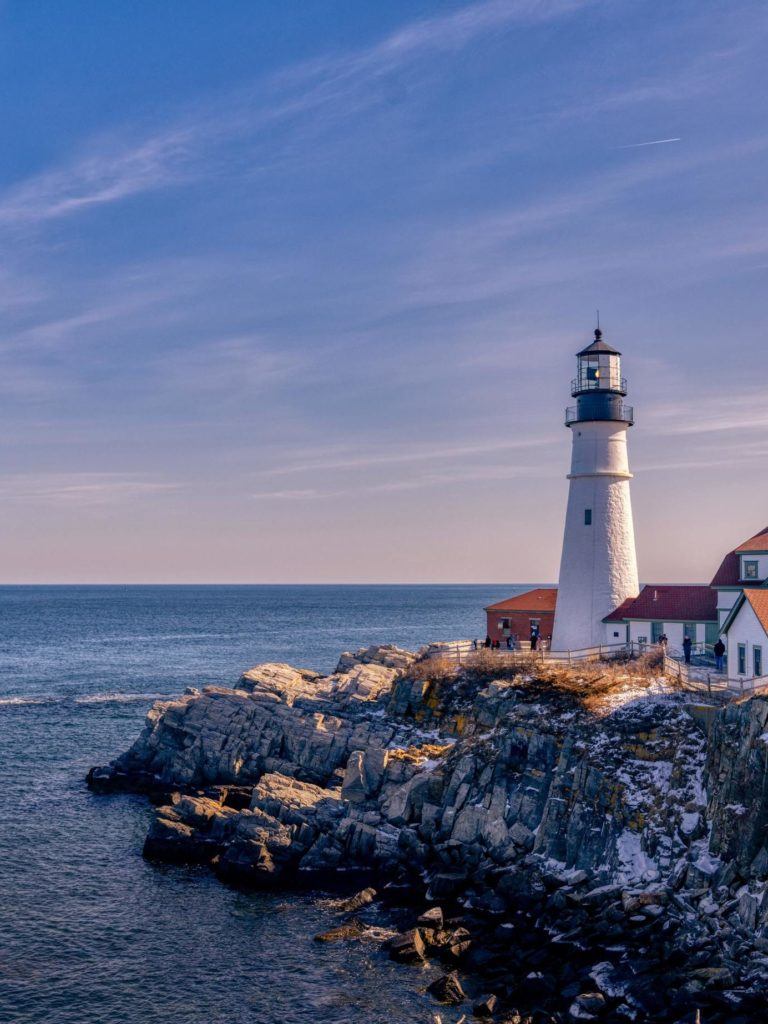 This enchanting New England city is a dream in the summertime. June has warm temperatures and low rainfall, making it the best time to wander the streets and enjoy the outdoors. Portland is also known for its impeccable seafood, so make sure you try one of its famous lobster rolls while you're there.
Because of the unusually low rainfall in June, this is when Portland hosts most of its outdoor festivals, like the annual Wine Week in mid-June. If you're a wine enthusiast, this is the trip for you. Check out Portland's event calendar for more info.
18. The Adirondacks, New York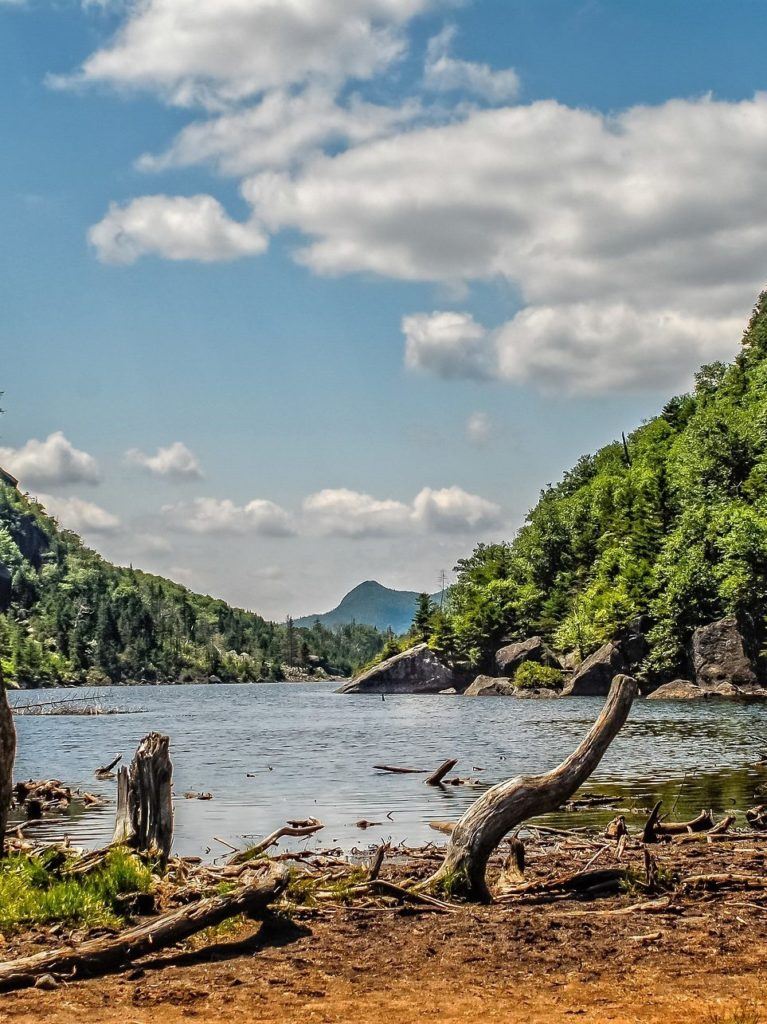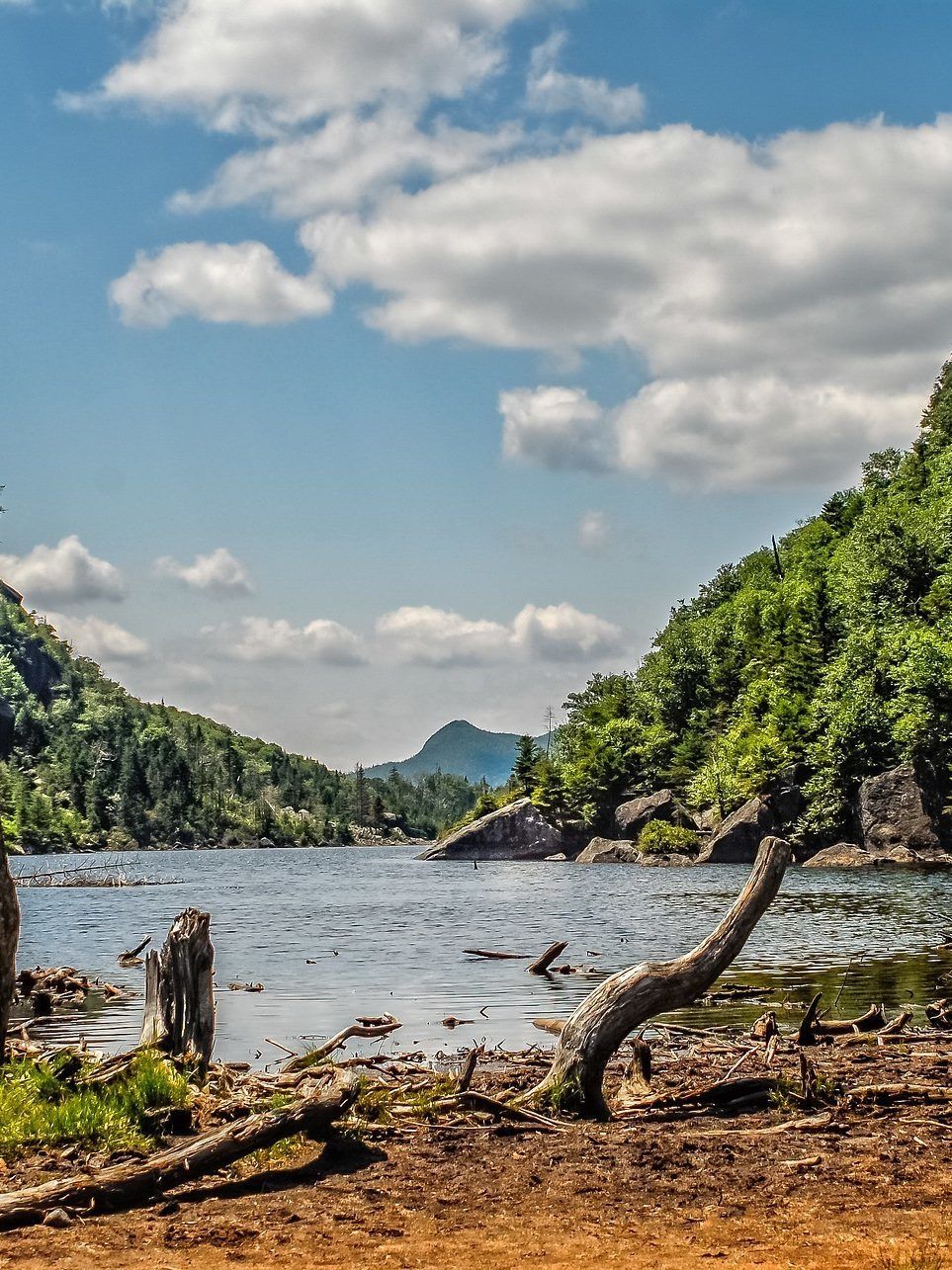 Summer temperatures are great for enjoying everything the Adirondacks have to offer. The mountains make for great hikes, and the cool lakes are perfect for water sports. Saranac Lake near Lake Placid is ideal for kayaking, canoeing, and boating. Because autumn is high season (for the leaves changing color), June will be much quieter.
Check out the John Brown Farm State Historic Site, high in the mountains, which contains the home and grave of the famous abolitionist. For another historic adventure, Fort Ticonderoga is a crowd favorite (it will be opening back up to the public in May 2023).
17. Charleston, South Carolina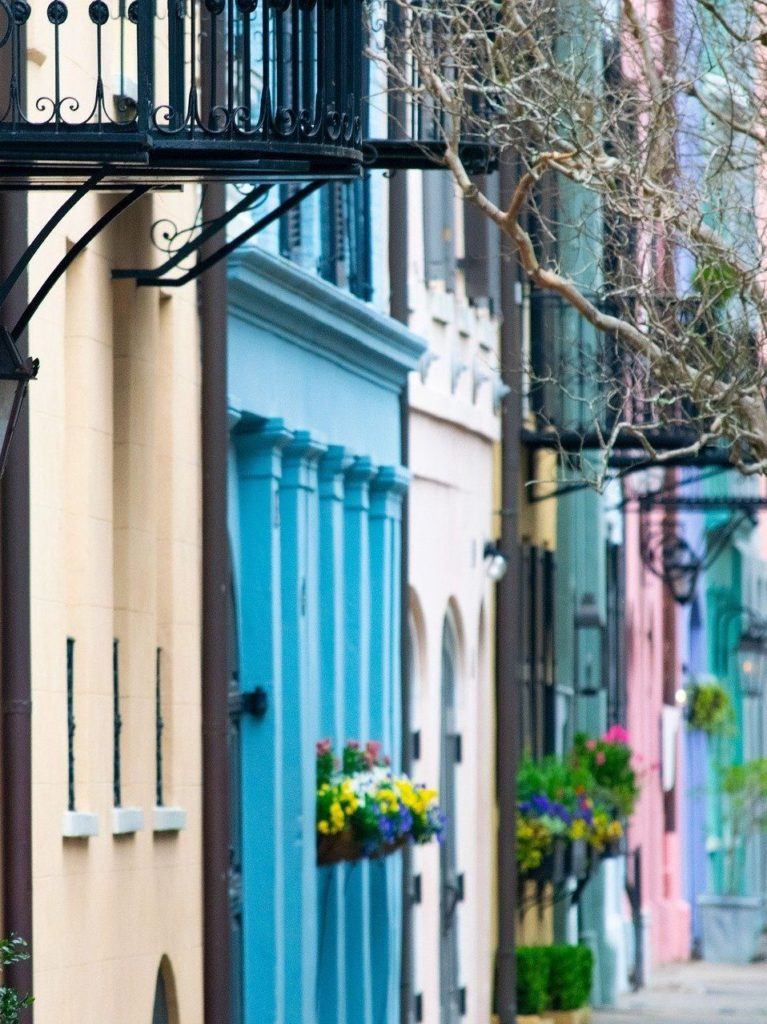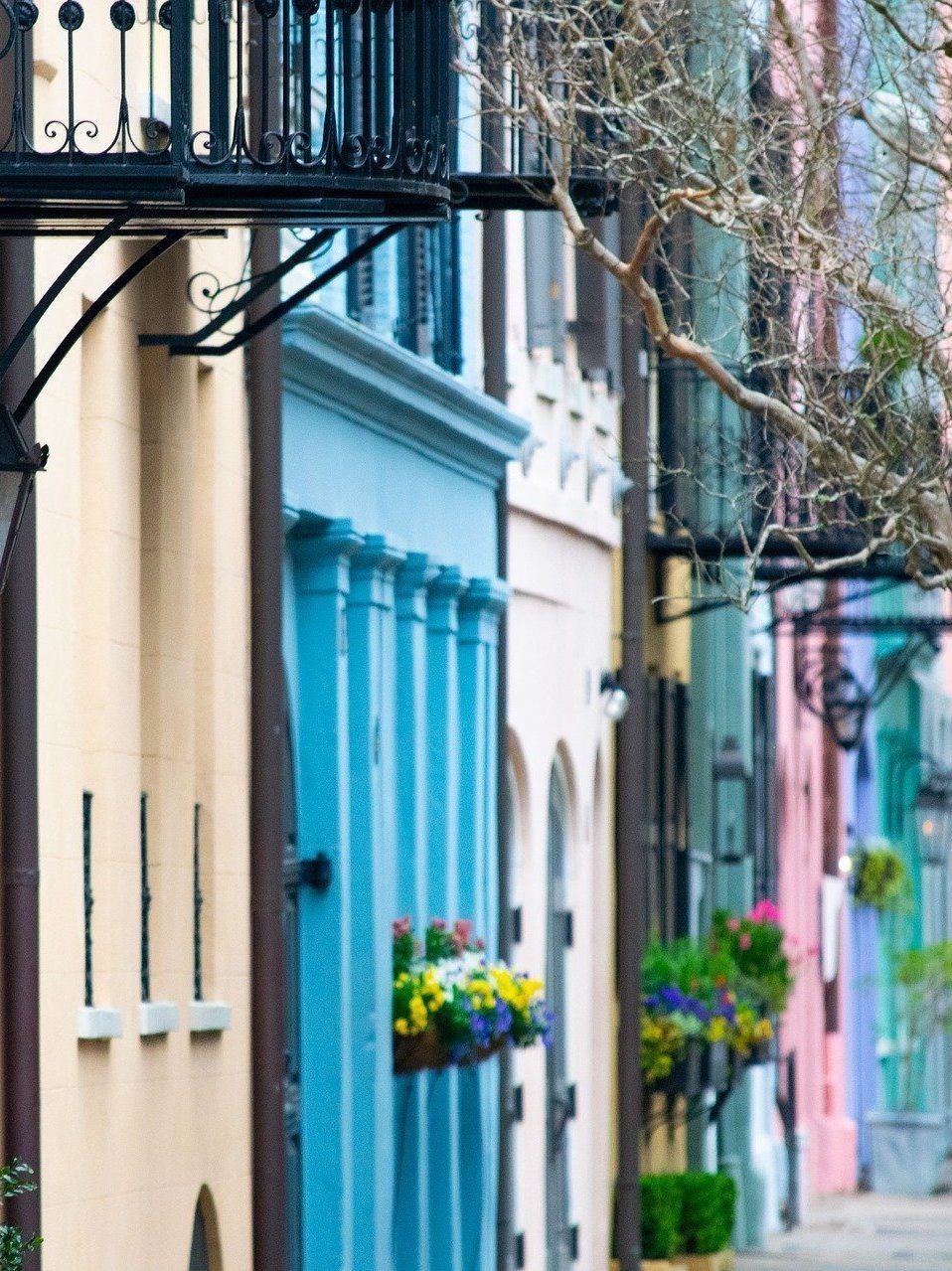 Wait, but isn't Charleston wonderful to visit any time of year? Well, sure. But June is particularly lovely. The whole city comes to life with unique festivals, like the Charleston Rum Festival and Carifest Caribbean Carnival. The city also hosts an epic Juneteenth Freedom celebration, which highlights its Black heritage and culture.
The scorching heat of the later summer months isn't as intense in June, so take advantage of the milder temps by strolling through the Battery area to see the colorful houses on Rainbow Row. While you're out, make sure to try Charleston's famous barbecue!
16. Gatlinburg, Tennessee
Although June is the beginning of high season in Gatlinburg, its proximity to Great Smoky Mountains National Park makes it ideal for summer fun. The climate here in June is mildly warm, with an average high of just 84 degrees — perfect for exploring.
Take a dip in the best swimming holes in the area: the Sinks Waterfall, the Townsend Wye, and the Midnight Hole on Big Creek Trail. These all make for a refreshing afternoon stop on any long hike.
To see picturesque downtown Gatlinburg, hop on one of the free trolleys and ride through town. Use this trolley locator to find one! Also head over to Sevierville for more fun things to do in the Smoky Mountains region of Tennessee.
15. Nashville, Tennessee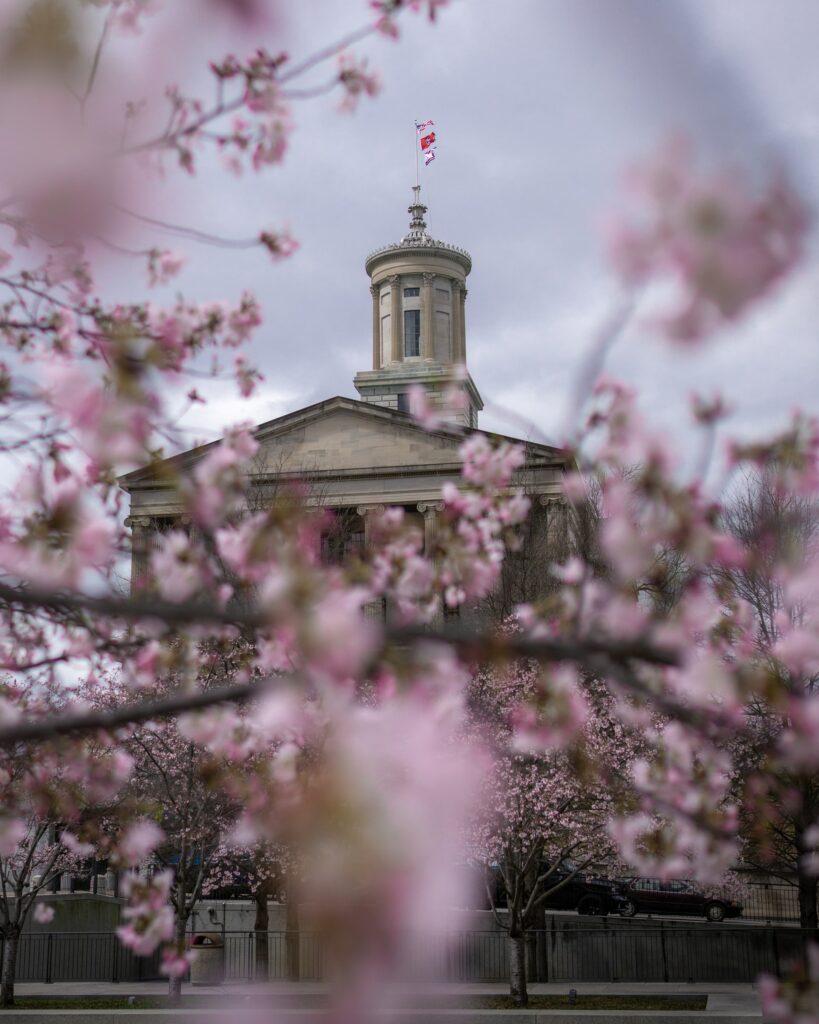 Picture this: you're sitting on a patio at dusk, a cold beverage in one hand and a Nashville hot chicken sandwich in the other while listening to the rhythms of live music. That sounds like a great June evening to me. You can have all that and more when visiting Nashville in the summertime.
Not only is the weather in the country music capital beautiful in June, it is also prime time for festivals. The American Artisan Festival happens mid-month, attracting artists from all around the country who showcase their work, including blown glass, weavings, jewelry, pottery, quilts, and more. Other June festivals include the Country Music Association Festival, Nashville Pride, and Taste of Music City.
14. New Orleans, Louisiana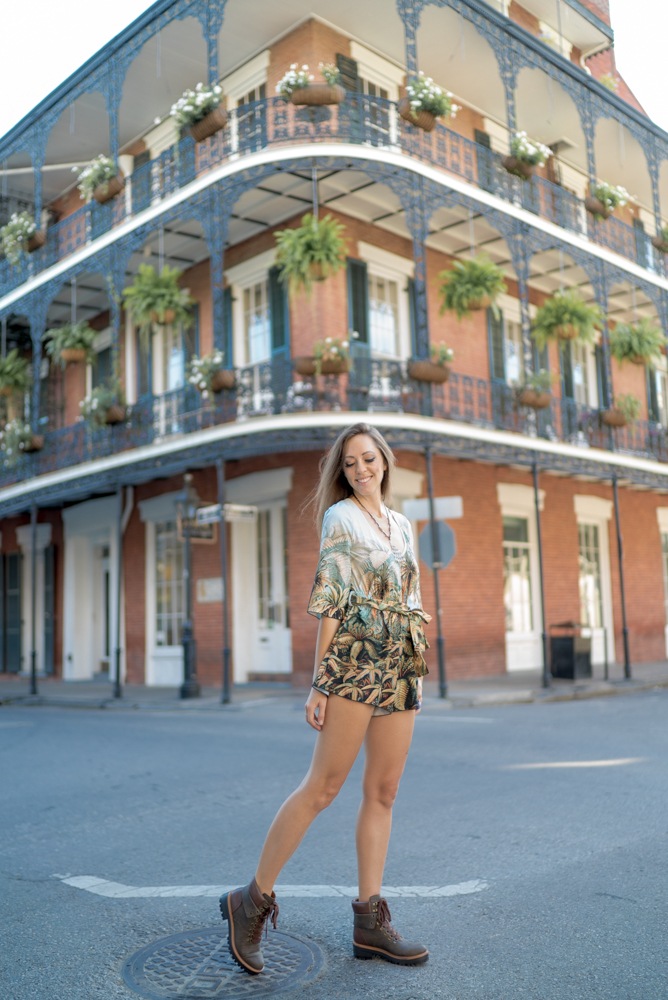 All right, I know what you're thinking. Didn't she already say that NOLA was awesome in the spring? Yes, yes I did. However, it's just as epic in June. There really is so much to do in New Orleans at any time of the year, but June is particularly fun because of the number of festivals and events.
Grab an outdoors table on Bourbon Street for some delicious Southern food and live jazz. And though it's also touristy, a trip to the Crescent City isn't complete without a stop for beignets at Café du Monde. (If you're vegan and not sure about where to eat in New Orleans, check out our vegan food guide!)
Visit the charming Garden District, too, and the Bywater neighborhood, where you'll find the city's best art and culture scene.
Traveling solo? Check out our solo female travel guide for New Orleans!
13. Chicago, Illinois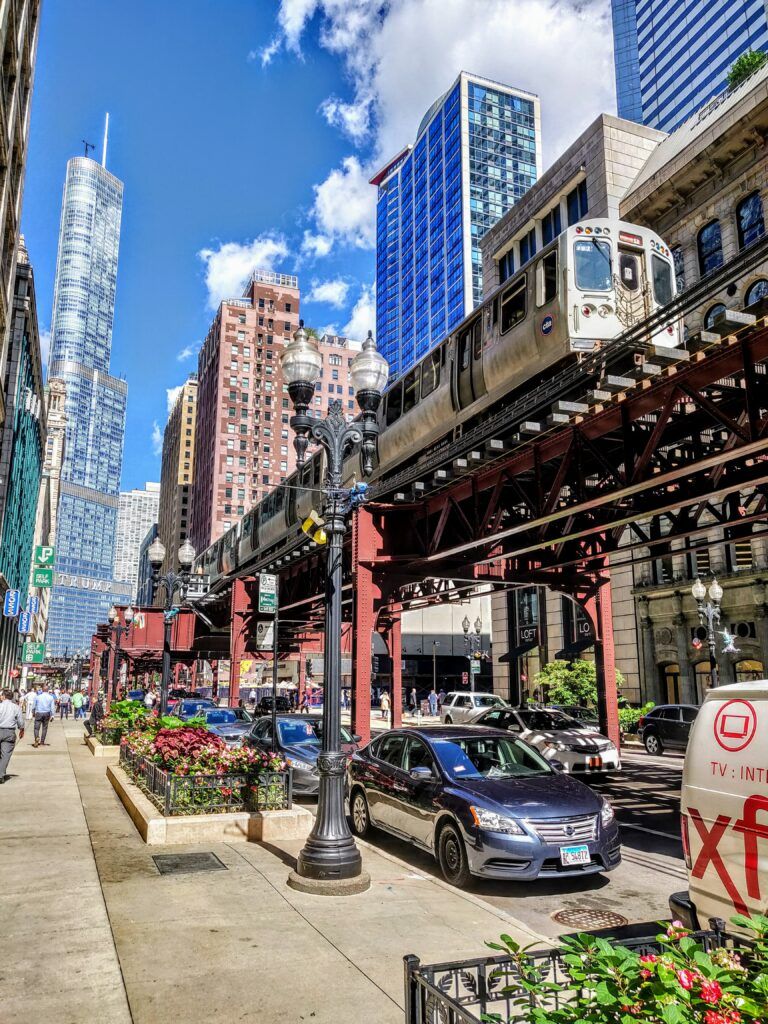 I might be biased, because Chicago is where I spent my college years, but it's hands-down the best place to visit in the summer. On almost any given weekend in June, you'll find neighborhood street festivals that have incredible food stands, beer gardens, and live music. Chicago Pride also happens in June, which is my favorite summertime event, because of how the Boystown neighborhood comes alive even more than usual.
The beaches along Lake Michigan are fun to visit in the summer, but they tend to get more crowded in July and August, as the temperatures rise. My favorite is Montrose Beach, because it has a more low-key family vibe and there's a sweet dog beach next to it.
You'll also find a ton of free events around the city in June. Check out the free movies at Millennium Park, where you can picnic with friends (or solo!) and enjoy a film outdoors. Find out what else there is to do for free in Chicago here.
12. Telluride, Colorado
Maybe you've heard of the killer skiing slopes of Telluride. While winter is the busiest time in this mountain town, June's mild weather and sunshine offer something special as well. The scenic trails around town feature amazing views of the lush green forests from on high. Check out Bridal Veil Falls, which are the highest free-falling cascade in Colorado (365 feet). They're extra full in June, too!
There are plenty of opportunities for biking around Telluride as well. The San Juan Mountains' winding paths are perfect for a biking adventure. Off-roading at Ophir Pass is another popular summertime activity, as are rock climbing, river rafting, and horseback riding.
11. Denver, Colorado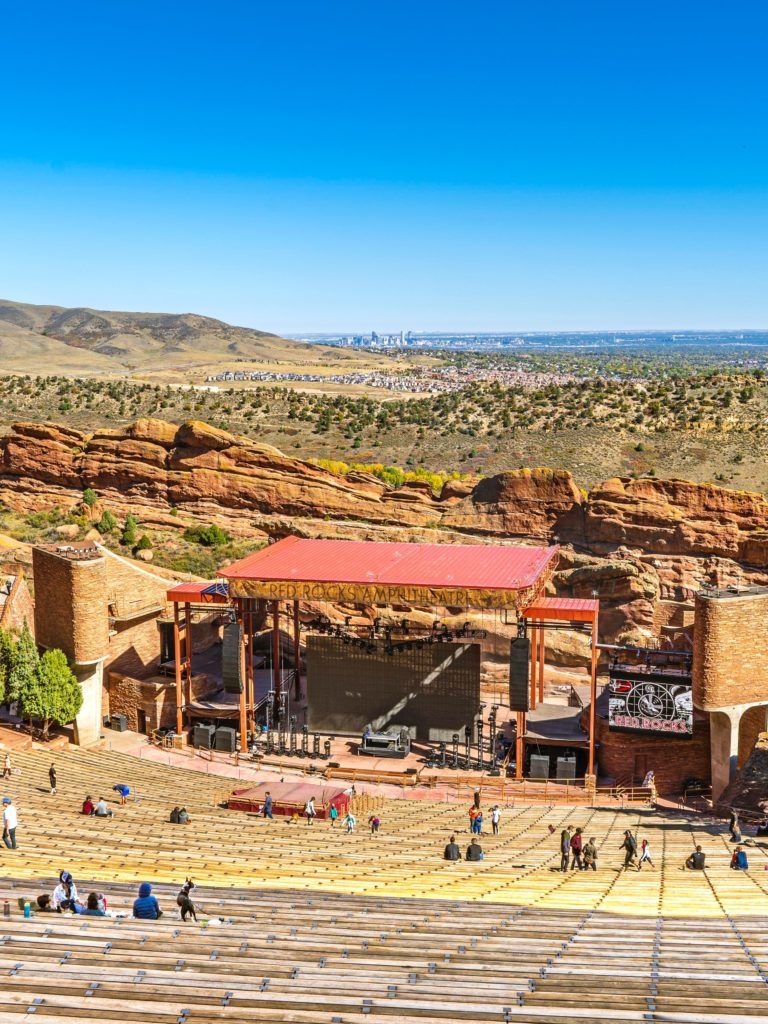 By June, the ski-season crowds in Denver have completely dissipated, leaving the city less crowded but equally as enjoyable. The mountains around the Mile-High City have started to turn green again, and the hiking is supreme during this time of year.
Beyond enjoying the beauty of the outdoors in Denver, this month is also the peak of festival season. The Chalk Art Festival happens each June in Larimer Square, transforming the pavement into brilliant works of art. And don't miss out on epic outdoor concerts at Red Rocks Amphitheater, when the weather is ideal for a night under the stars with incredible music.
10. Steamboat Springs, Colorado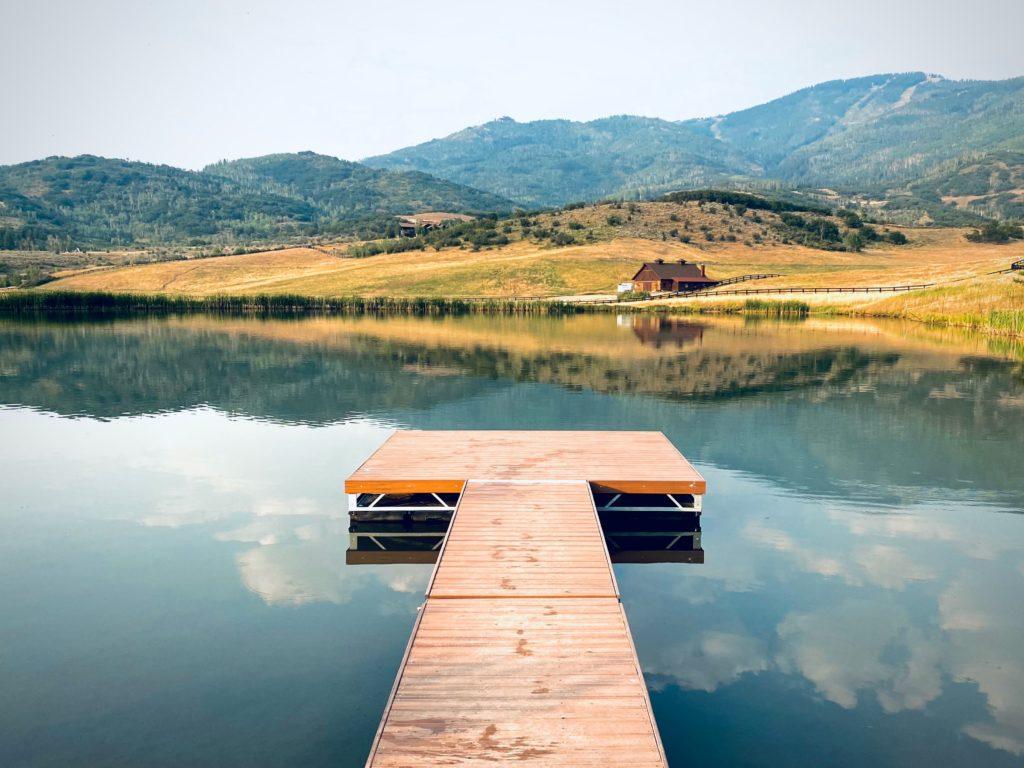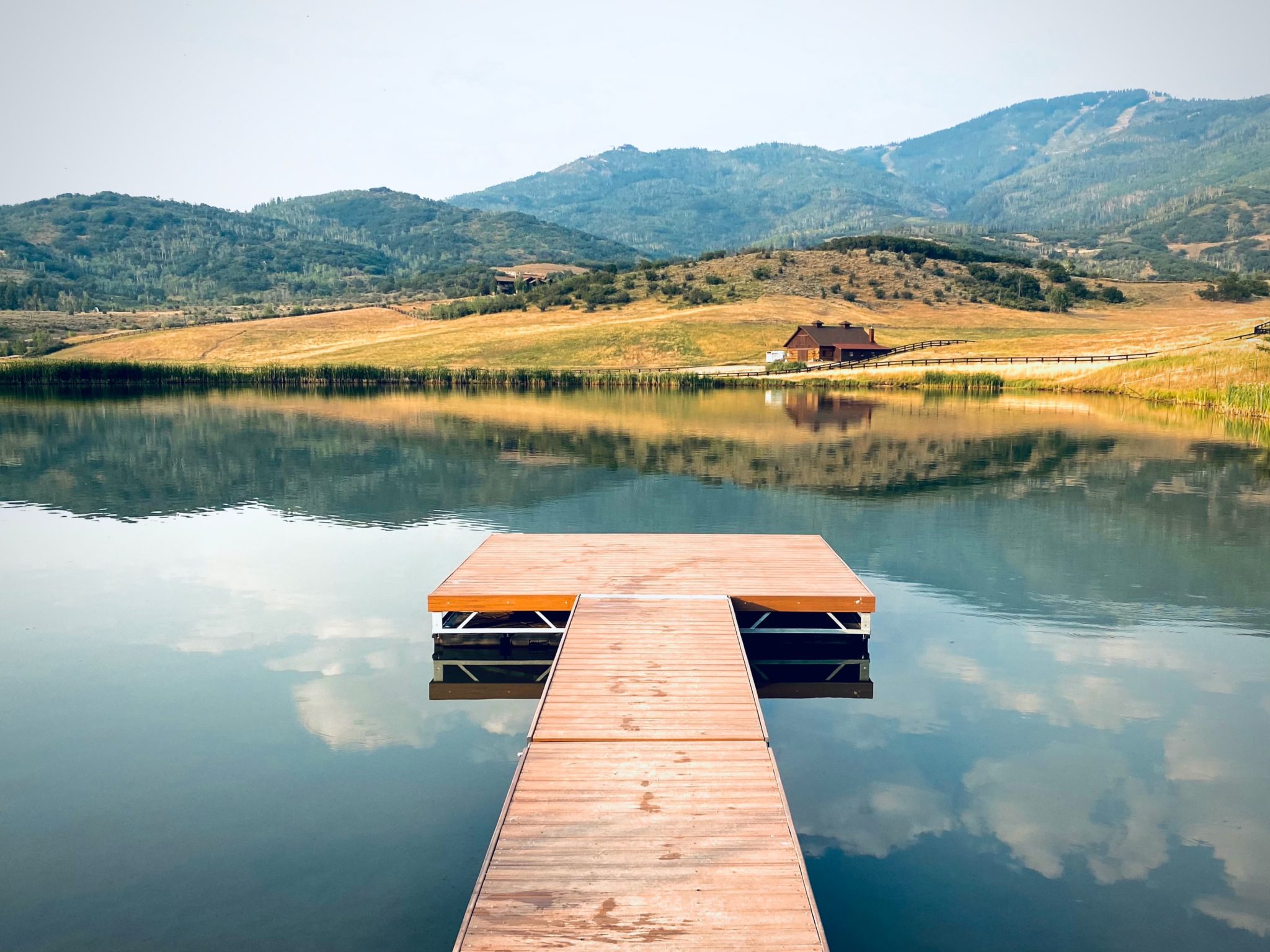 This outdoorsy small town in the Colorado mountains is excellent for a summer getaway. June's warm weather is perfect for getting out on the water, whether on the Yampa River or Pearl Lake.
Speaking of water, the town is also known for Strawberry Park Hot Springs, where you can enjoy open-air pools with gorgeous scenery all around you. And check out Fish Creek Falls, which is particularly full and flowing during this time of year, after the spring snowmelt.
You can also mountain bike at Emerald Mountain or Buffalo Pass, and hike the numerous trails. Steamboat Springs is an adventure lover's paradise!
9. McCall, Idaho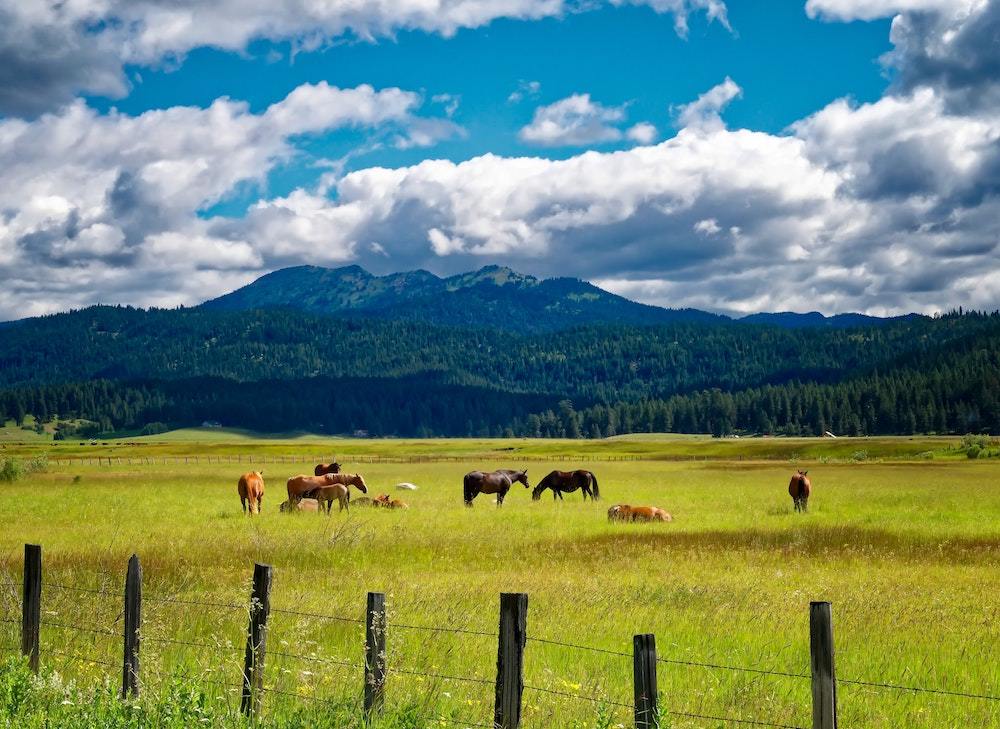 Sure, we've already made it clear over here at BMTM that Idaho is gorgeous in the winter. I'm here to tell you that summer in McCall is also pretty rad and deserves a spot on your Idaho bucket list. This small mountain town is located just about two hours from Boise and attracts outdoors enthusiasts all year round.
June in central Idaho boasts mild temperatures and lots of sunshine, making it a great time to get out and kayak at Ponderosa State Park.
Did you know that Idaho is known for its hot springs (hello, Kirkham Hot Springs!)? Check out McCall's Burgdorf Hot Springs, and treat yourself to a relaxing soak. If you go at night, you can even stargaze there.
8. Glacier National Park, Montana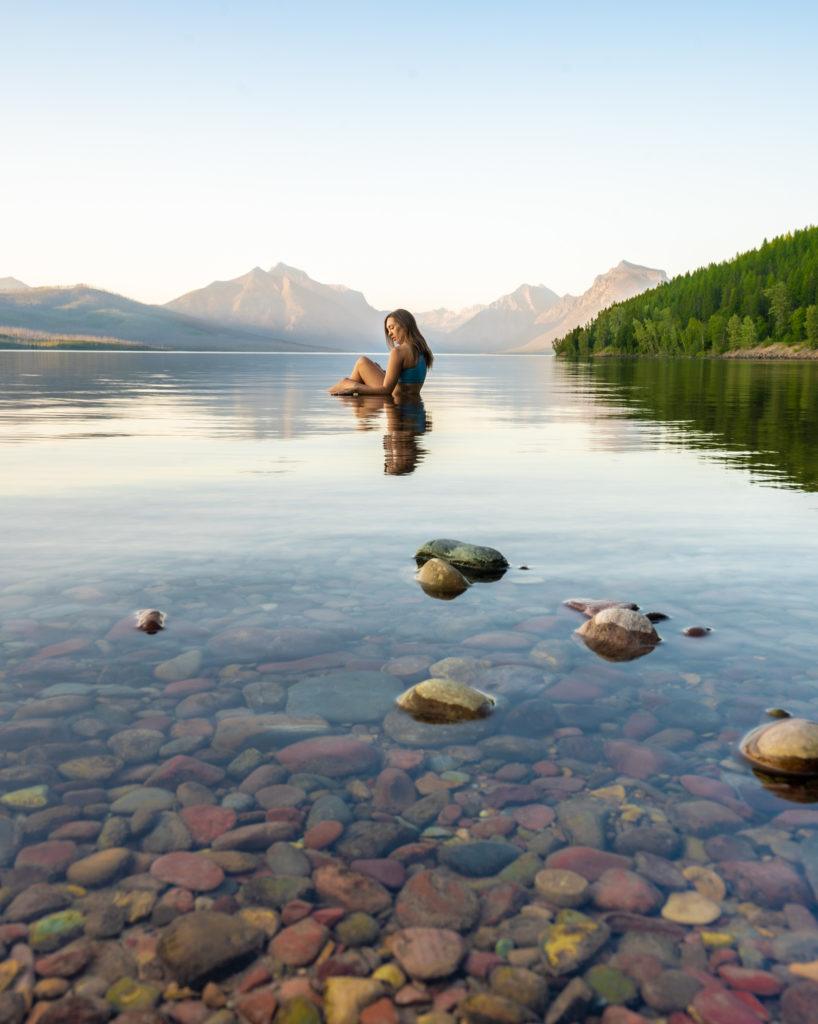 This beloved national park is its busiest in July and August, making June just the right time to visit.
Due to the frigid Montana winters, much of it is inaccessible until the snow and ice melt. While some parts of the park still aren't completely accessible even in June (Going-to-the-Sun Road, for example), a majority of it is ready for guests by this time. You can check the status of the roads here.
The June weather is also great for hiking, as it's not too hot or cold. You'll be able to raft in the full rivers and bike as well!
This is also a much more affordable time to visit Glacier National Park, since lodging tends to be cheaper than it is later in the summer.
For more ideas on what to do there, check out our Best Things to Do in Glacier National Park!
7. Portland, Oregon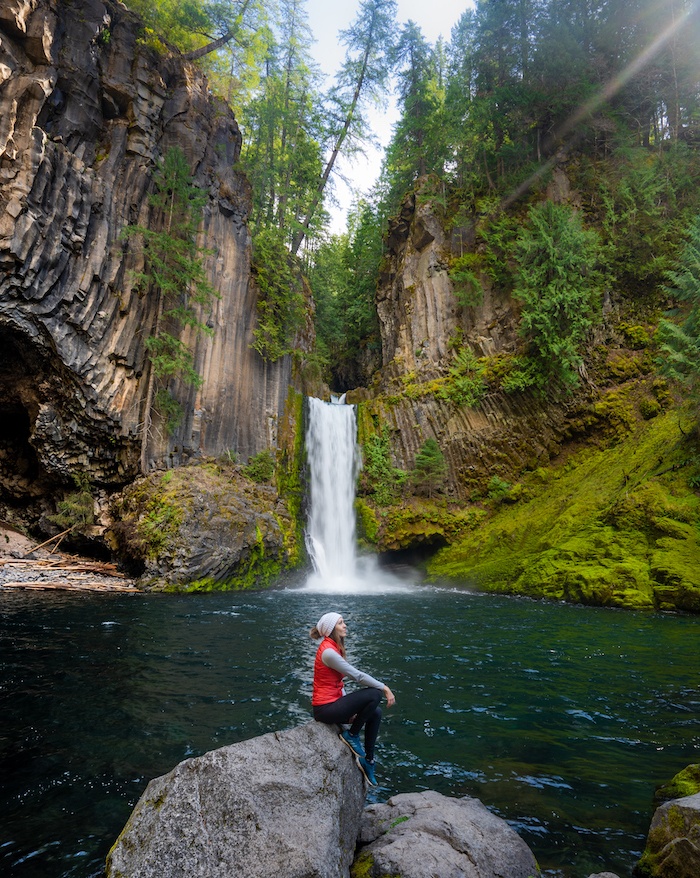 Yep, this is the second Portland on the list! With May being the end of the rainy season and with ample snowmelt, the waterfalls at nearby parks are brimming in June. You can see them along the Historic Columbia River Highway, particularly the spectacular Multnomah Falls.
Temperatures are great in Portland in June, and rainfall is low. The Portland Rose Festival also happens this month, celebrating the the Rose City's history and culture.
Portland's quirky hipster scene makes it unique. After all, "Keep Portland weird" is a popular slogan. Don't miss a stop at one of the many iconic donut shops, such as Voodoo Doughnut. Powell's is the world's largest new and used bookstore, and will keep any bookworm entertained for hours. And you'll get a great view of the city and the mountains from the 1914 Pittock Mansion in the nearby hills.
6. Cannon Beach, Oregon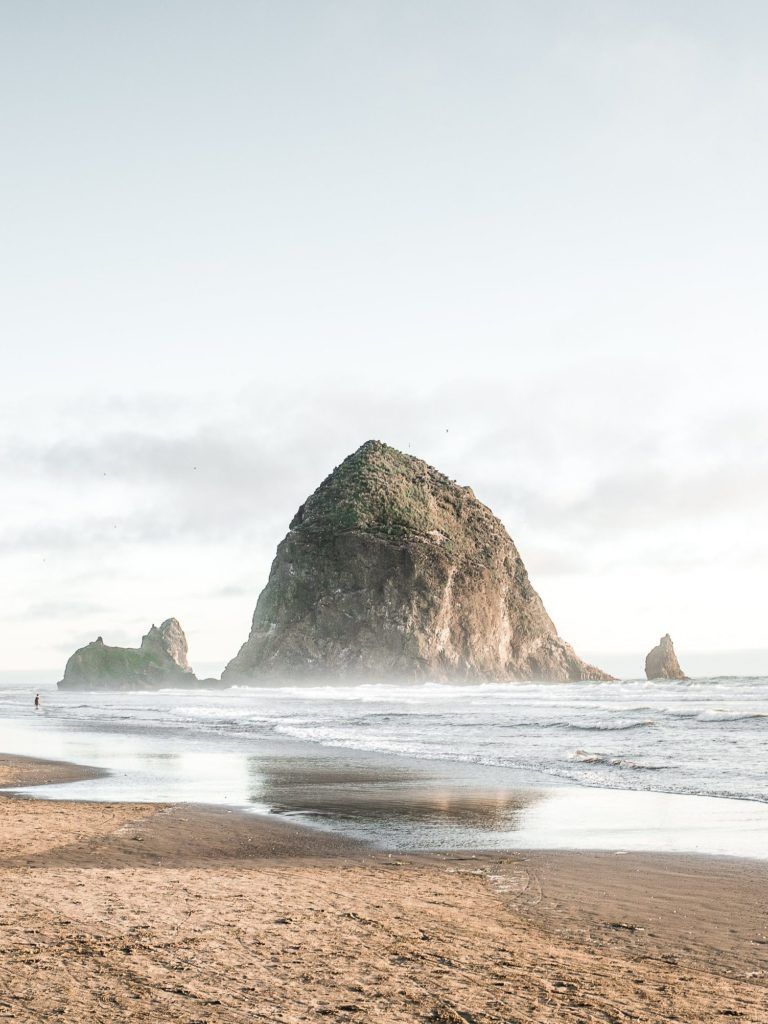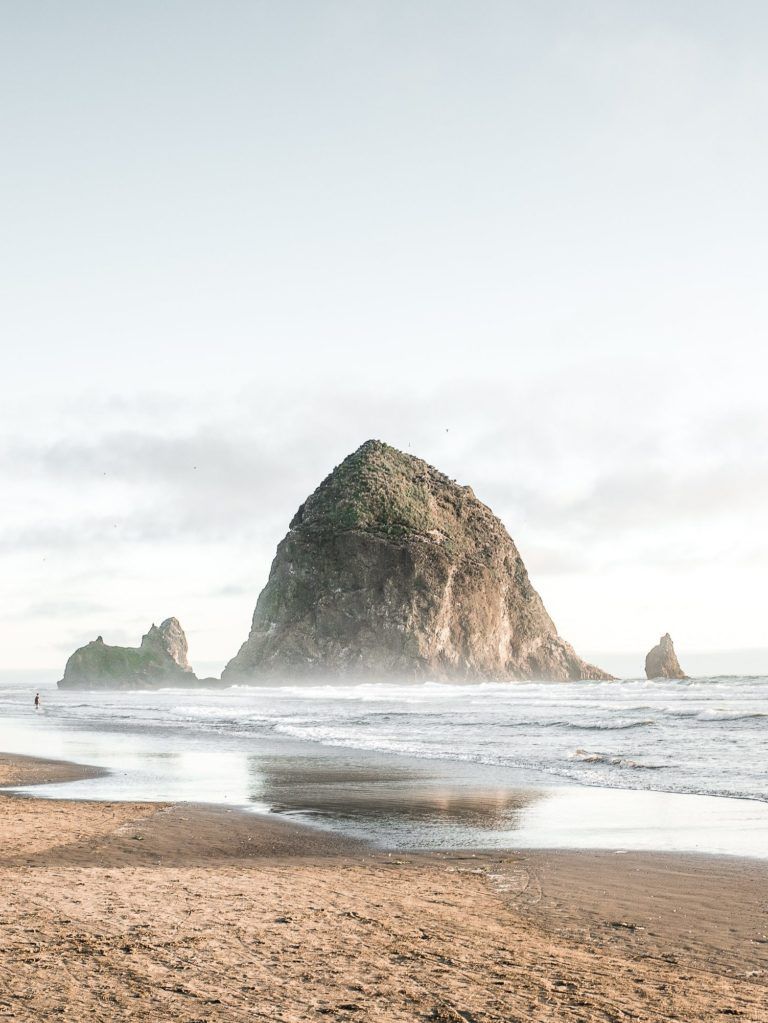 Cannon Beach is a beloved place for Oregonians and out-of-staters alike. June is right before high season (July and August), making it a great time to enjoy the area before it gets too crowded. The beaches are stunning and boast tide pools, intricate rock formations, and waves that are ideal for surfing.
This time of year is also perfect for catching a glimpse of migrating gray whales; you'll also find tufted puffins nesting on Haystack Rock through July.
Enjoy the waves, wildlife, and mild weather at this picturesque Oregon beach.
5. Bend, Oregon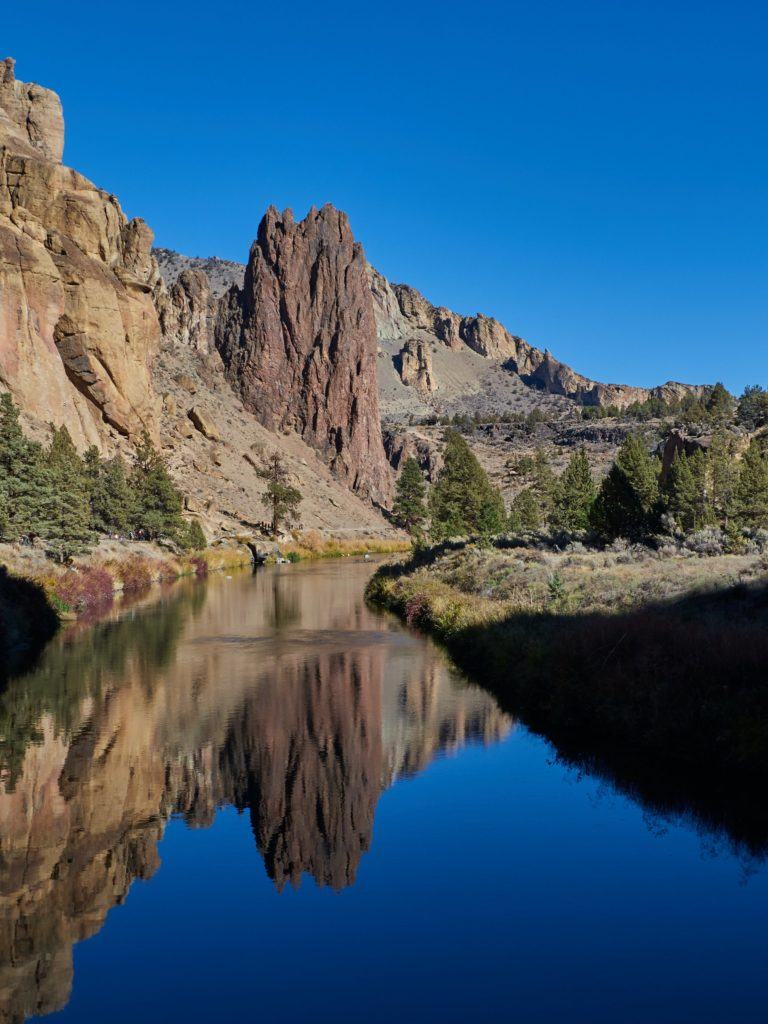 This is another skiing town that has made the list of places to go in June. Why? Because these wintry towns are just as beautiful in the warmer months! When the snow melts in Bend, the mountains transform into a lush green wonderland ready to explore.
Hike to Mount Bachelor, Paulina Peak, or Pilot Butte and marvel at the mountain views. You can also take a tour of an ancient volcano and see the lava-flow formations along the way. While you're there, don't miss out on a fantastic kayak adventure high in the mountains at the Cascade Lakes.
4. Seattle, Washington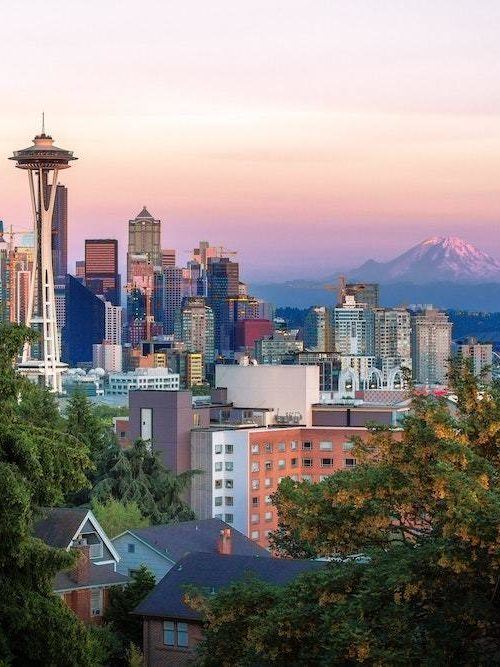 It's no secret that Seattle is known for its rainy, cloudy weather. If you want to enjoy all the wonders of Seattle, though, consider going in June, when the dry season (usually) begins. This is a great time to get outdoors to hike, kayak, bike, and sail.
All the sunshine and fresh air make for great conditions for checking out the islands nearby. You can easily take a ferry to Bainbridge Island, Vashon Island, or Whidbey Island, which are all less than an hour's ride from the city. These make great day trips, and I can't imagine a better time of year to fully enjoy a ferry ride with great views of the still-snowy mountains and city skyline.
Seattle also hosts a variety of festivals in June, including the Indigenous People Festival and Seattle Pride.
3. Mount Rainier National Park, Washington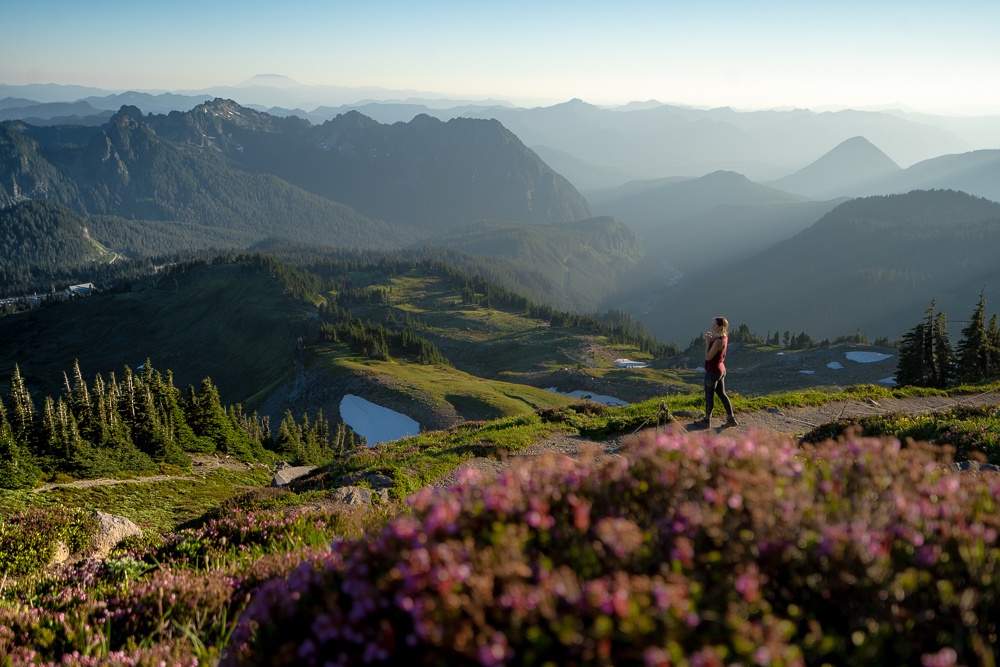 If you do make your way to Seattle this June, consider adding a trip to Mount Rainier National Park to your itinerary. The weather is drier and warmer than in the spring months, making it a wonderful time to explore.
However, the park could be a trip all of its own because of how much there is to do. Wildflowers are still very much in bloom in June, which you will be able to see as you hike the trails. Check out the gigantic trees at the Grove of the Patriarchs, or hike about 4.5 miles to Packwood Lake, where the trails are newly thawed.
2. San Francisco, California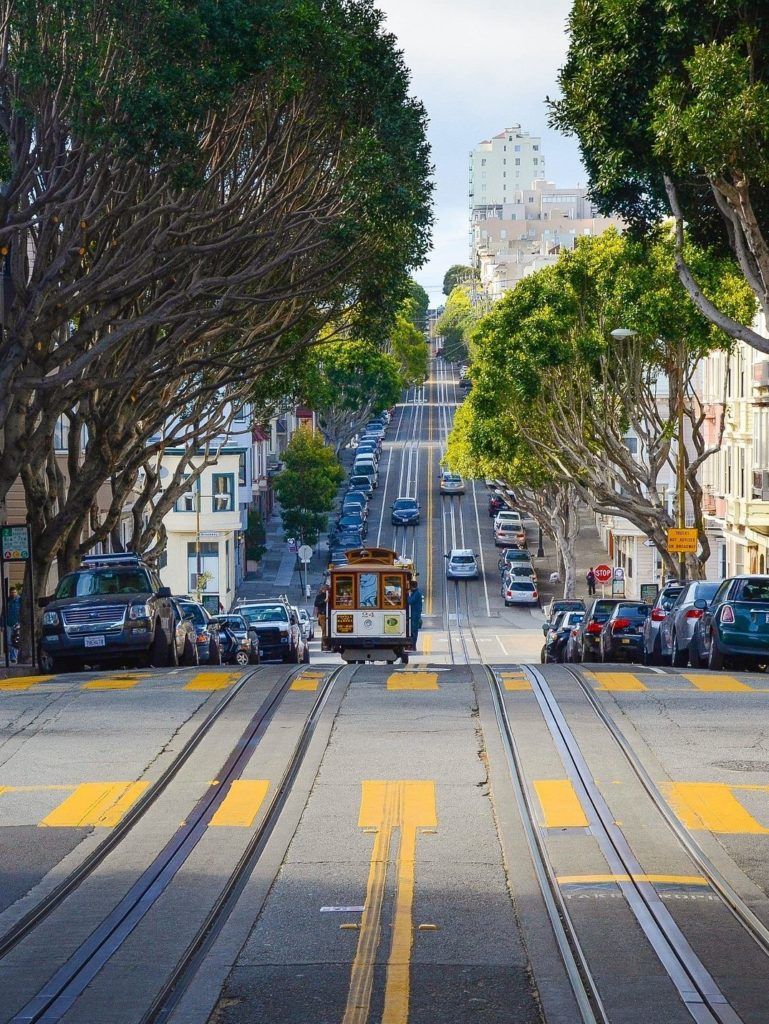 June temperatures in San Francisco are much more mild than Southern California by far. The spring blooms around Northern California are still vibrant during this time of year, and there are plenty of opportunities to get out into nature near the city.
The best part of visiting San Francisco in June is the number of festivals around town. I've mentioned Pride parades in other parts of the US in June, but none of them truly compare to the celebration here. Other unique festivals include the annual San Francisco Black Film Festival and the San Francisco Jazz Festival.
June is also the beginning of humpback whale–watching season, which you can enjoy with San Francisco Whale Tours.
Plus, San Francisco makes a great addition to any Northern California road trip!
1. Anchorage, Alaska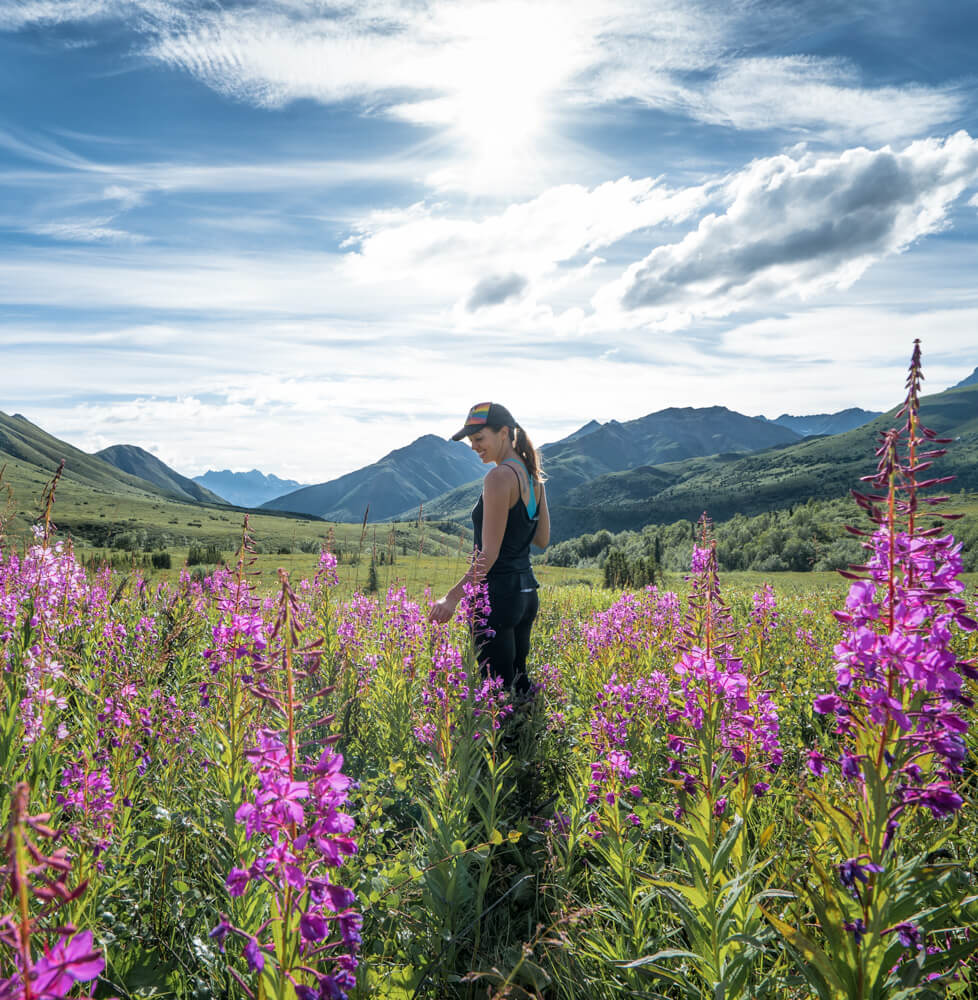 Can't get enough of the summer sunshine? Head up to Alaska, which has more daylight hours than any other state in June. In fact, June 21 is the longest day of the year in Anchorage — 19 hours of daylight! With all of that light, you can thoroughly enjoy much of what Anchorage, the largest city, has to offer.
Hike the trails around town at lower elevations, where the tundra has melted and filled the rivers and streams to the brim. June is also a rewarding time to see wildlife, as many species are fully out of hibernation by then. Migrating humpback whales, orcas, and moose are plentiful during this time of year.
In mid-June, Anchorage hosts the Summer Solstice Festival. You can also catch the Anchorage Market & Festival, which runs every weekend from May through September.
Are you convinced to head to Alaska? Check out our Alaska summer packing list!
***
This list has a little bit of everything: lush forests, mountains, waterfalls, hot springs, and fun city festivals. Wherever you're headed this June, soak up as much of it as you can. Take in the sunshine and start your summer off on the right foot. Happy traveling!