Nashville is the country music capital of the USA, and with a nickname like "the Music City," you can expect to find a plethora of live music there, from bluegrass to rock to opera and everything in between. While this list of free things to do in Nashville certainly has its fair share of music, you may be surprised how many other wonderful things there are to do there without having to spend a dime.
Without further ado, here are the top 21 absolutely free things to do in Nashville:
21. Self-Guided Walking Tour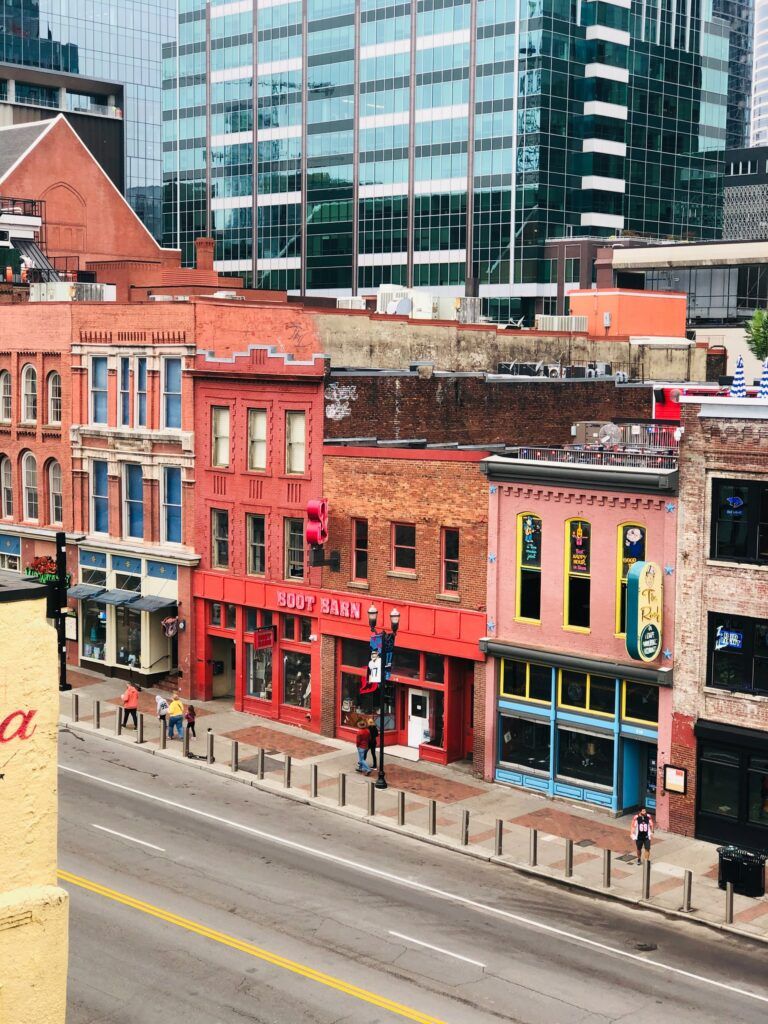 I'll admit it, sometimes my favorite thing to do in a new city is simply walk around, taking everything in. I've gotten lost more times than I can admit because of this habit. If you are like me and love seeing a new place on foot, consider embarking on a self-guided walking tour.
There are plenty of different ones available from Nashville Sites, from civil rights sit-in tours to food tours, all free.
20. Honky Tonk Highway for Free Music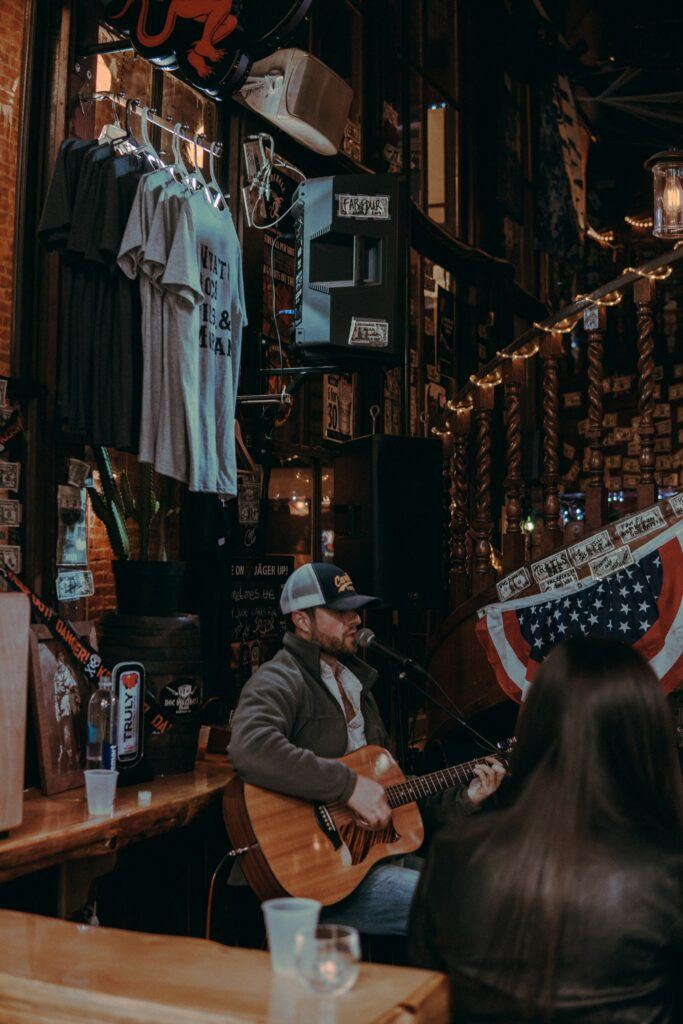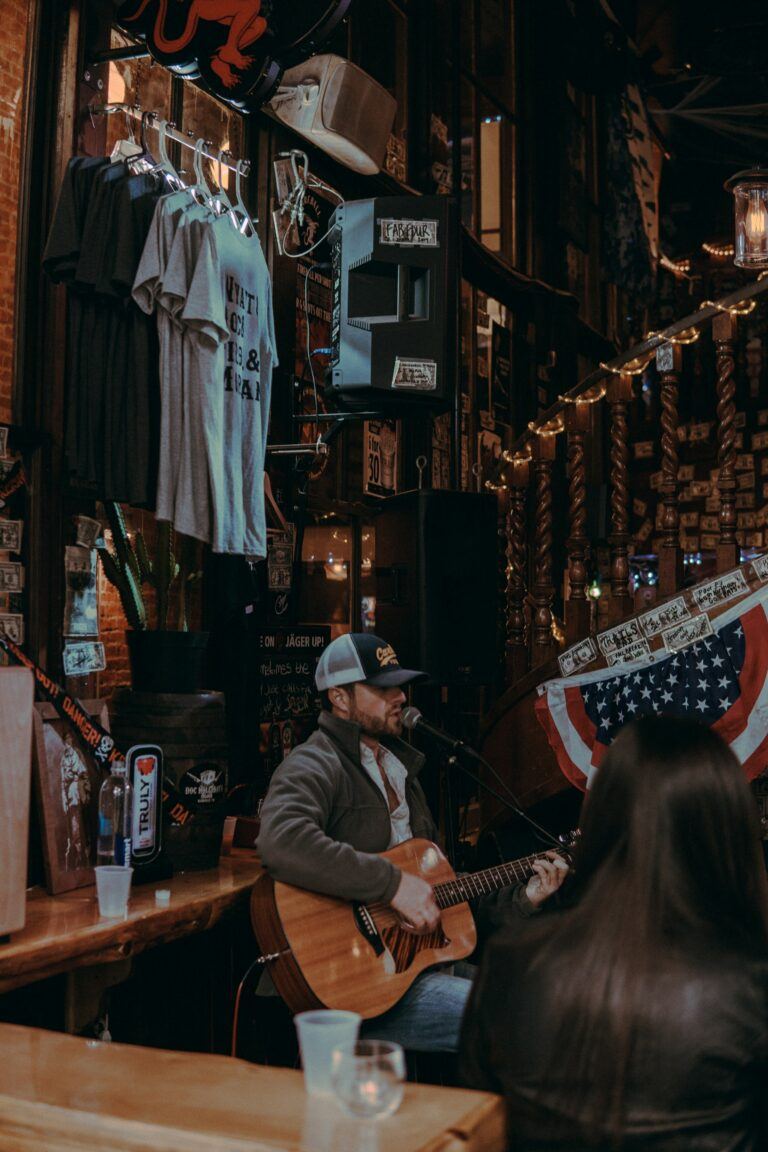 Nashville gets its nickname as the Music City not only because it is the birthplace of country music, but also because you can find live shows around nearly every corner in town. While many concerts are not free, the live music you'll find on Honky Tonk Highway (Upper Broadway or Lower Broadway) often is!
Some venues that have live shows for free are: Honky Tonk Central, Whiskey Bent Saloon, Tootsies Orchid Lounge, AJ's Good Time Bar, and Ole Red Nashville.
19. Concerts at Vanderbilt University
Looking for something other than country music to listen to? At Vanderbilt University, you can catch a free classical music or opera concert during the school year. Even if you're a jazz, bluegrass, or country music fanatic, it could be nice to change it up and check out a different genre.
For a list of concerts, check out Vanderbilt's Blair School of Music event calendar.
18. Music in the Vines at Arrington Vineyards
Every Saturday and Sunday from April to October, Arrington Vineyards hosts free live jazz and bluegrass performances. The vineyard makes a gorgeous backdrop for the concerts, and many people bring their lawn chairs and blankets to enjoy a picnic during the performances.
Keep an eye on Arrington Vineyards' events calendar to see who is playing during your trip.
17. Annual CMA Music Festival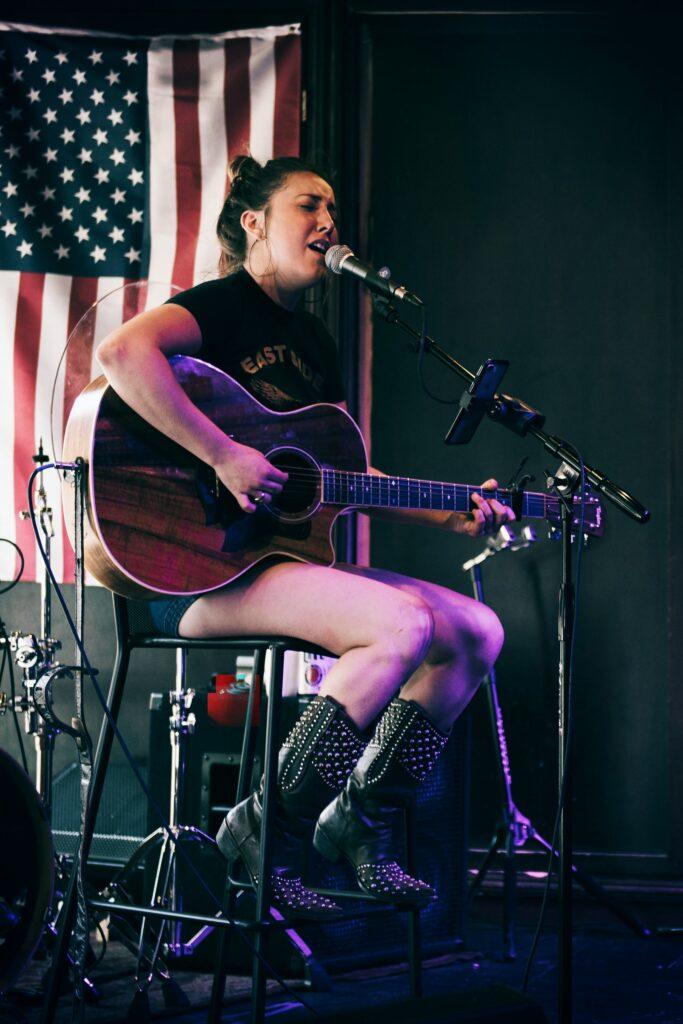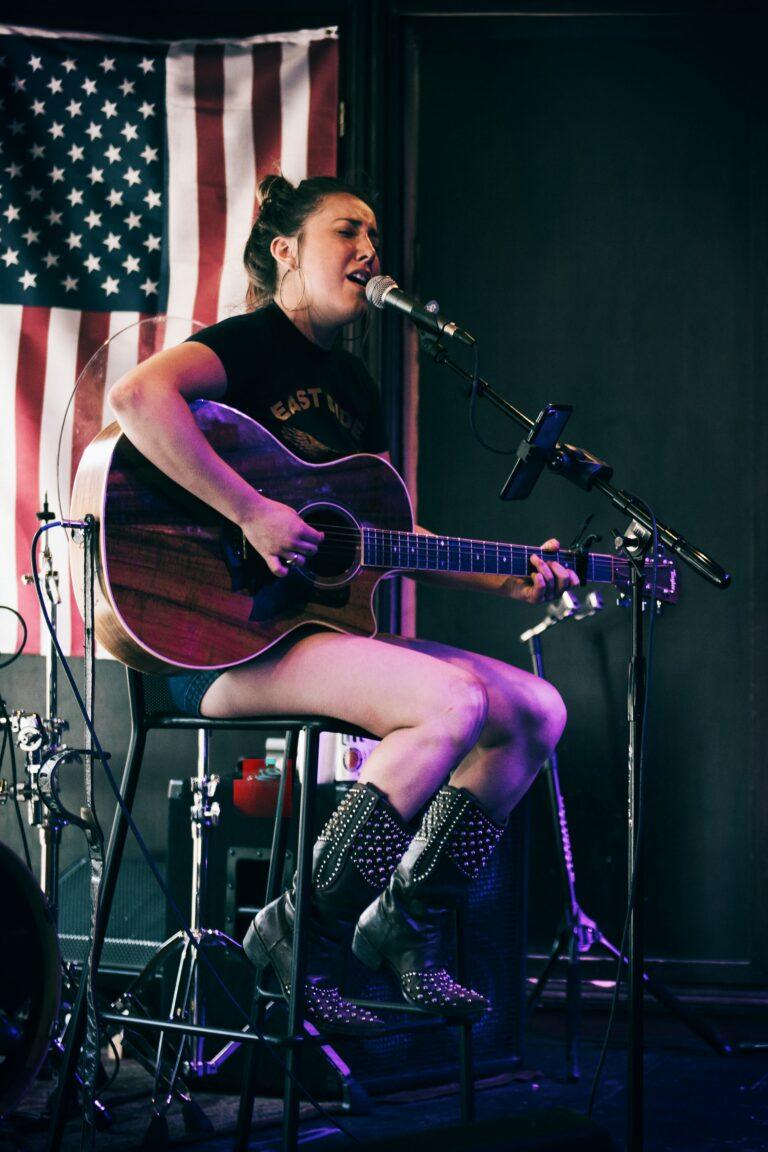 This yearly, four-day summer festival has free stages that are open to the public during the day. As it's one of the city's largest music festivals, there are plenty of options for free concerts.
For updates on next year's CMA Music Festival, along with information on free stages, check out the CMA Fest's website.
16. Live on the Green Music Festival
Each year in Public Square Park, Lightning 100 puts on a free outdoor concert series that features both local and national musicians. Although the festival is postponed for 2021, organizers plan to return for Labor Day weekend 2022, so stay tuned for updates here.
15. Music City Walk of Fame
In Walk of Fame Park, you will find the granite stars of famous musicians like Dolly Parton, Jimi Hendrix, Elvis Presley, and many more. Spend some time looking for your favorite artist any time of day, any day of the week. This is a must-stop in Nashville, as it's one of the city's most beloved landmarks.
14. Cooter's Place Museum
If you are a Dukes of Hazzard fan, you know who Cooter is. I'll admit that I was confused about this one, as I'm not too familiar with the fandom, and this museum is pretty niche. However, it is actually owned by the actor who plays Cooter, Ben Jones. Cooter's Place Museum features costumes and other original artifacts from the TV show, including several of the vehicles used during filming.
The museum is always free to visit and is open Sunday to Thursday, 9am to 6pm and Friday to Saturday, 9am to 7pm.
13. Hatch Show Print
Have you ever wondered how famous concert posters are made? At Hatch Show Print, you can see the work of one of the oldest working letterpress shops in the US. The posters made here are the gold standard for letterpress prints and have a cool old-school flair.
The print shop, retail space, and gallery are all free to visit. Check the hours for each here.
12. Tennessee Agricultural Museum
For a deep dive into all things farming, head to the Tennessee Agricultural Museum. It contains over 3,000 artifacts, which take visitors on a journey to a time before electricity, when agriculture looked very different from what we see today. You'll find two levels of exhibits, an heirloom garden, and historic cabins at this unique museum.
Admission is always free at the Tennessee Agricultural Museum, which you can visit Monday to Friday, 9am to 4pm.
11. Nashville Flea Market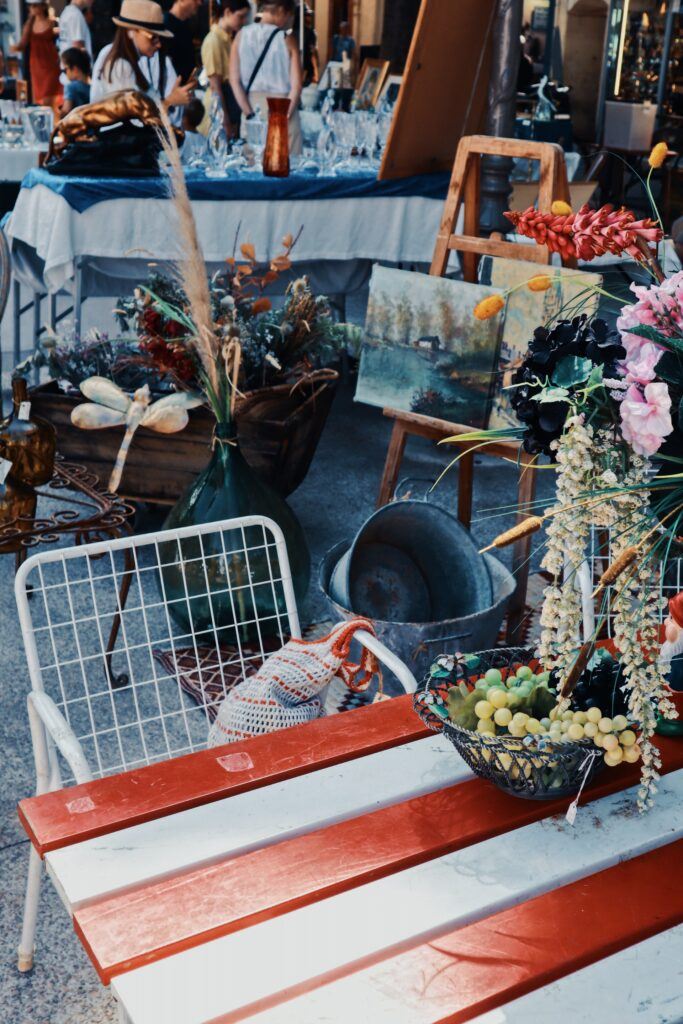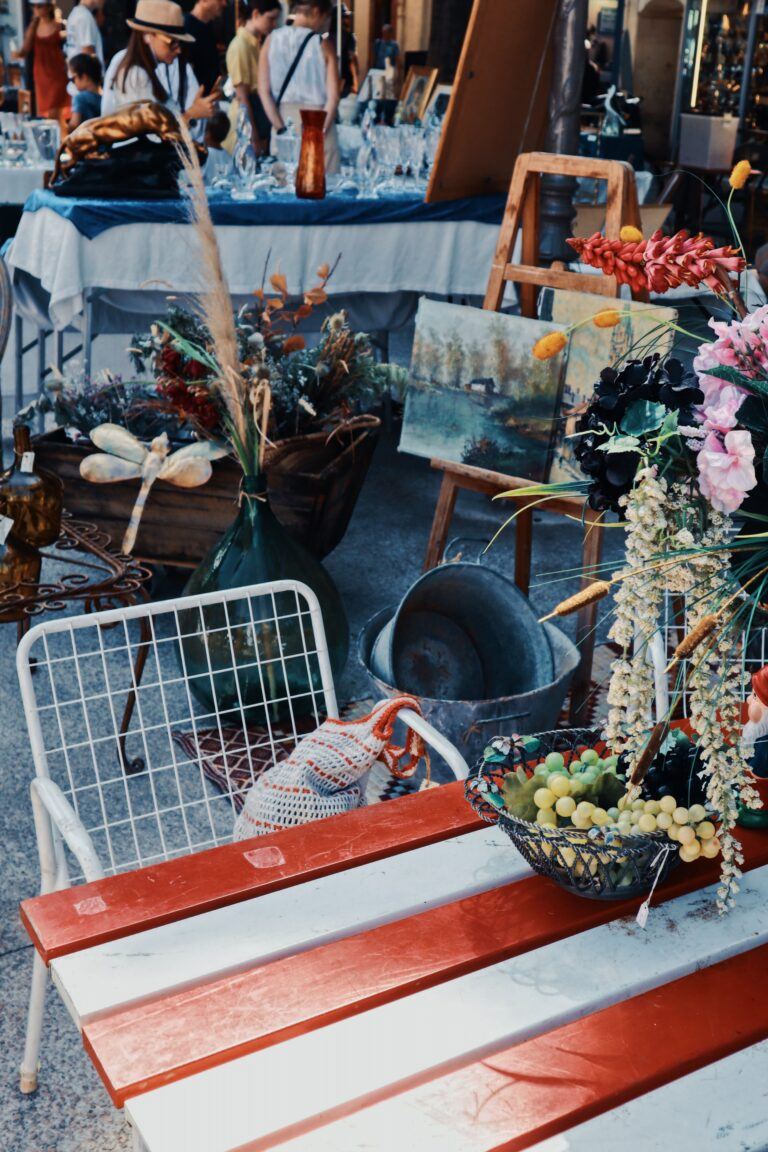 The Nashville Flea Market is held at the Tennessee State Fairgrounds every fourth weekend (with the exception of December when it's the third weekend). It's ranked in the top ten flea markets in the country due to its size and impressive diversity of vendors. It has an average of 2,000 booths and between 800 and 1,200 dealers and vendors from over 30 states. With a selection like that, who knows what kinds of treasures you will find! (This is also probably the coolest way to look for souvenirs, if you ask me!)
For a complete list of days and times for the flea market, check this calendar.
10. Tennessee State Museum
History buffs, this one's for you! The Tennessee State Museum is full of historical artifacts, special exhibits, and a comprehensive look at the unique stories that shaped the trajectory of the state. The museum gives visitors a look into precolonial times and all the way up to the present day.
Admission to the Tennessee State Museum is always free. It is open Tuesday to Saturday, 10am to 5pm and Sunday, 1pm to 5pm.
9. Tennessee State Capitol Building Tours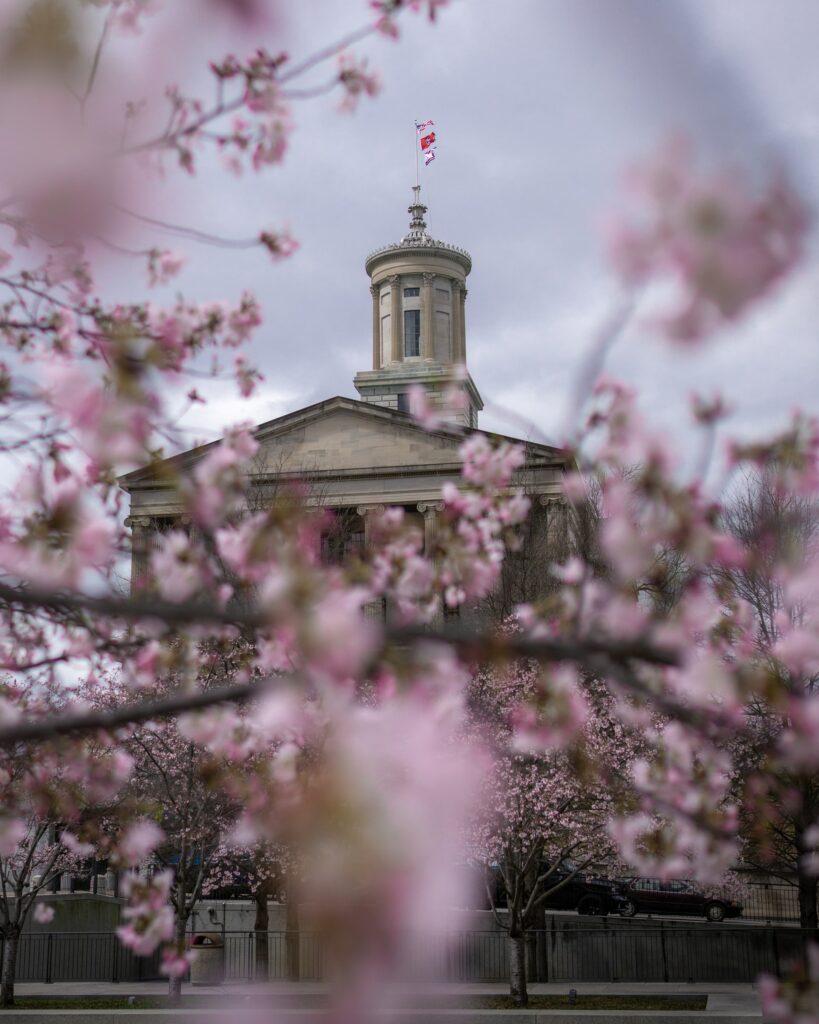 The Tennessee State Capitol, where the state's biggest decisions are made, first opened its doors in 1859 and has been in operation ever since. Being such a historic building, there is plenty to see and explore inside.
You can take a self-guided tour through the building Monday through Friday from 9am to 4pm. Guided tours are also available for free and last 45 minutes. You do not need a reservation and can begin the tour at 9am, 10am, 11am, 1pm, 2pm, or 3pm at the first-floor information desk. Plan your visit here.
8. Centennial Park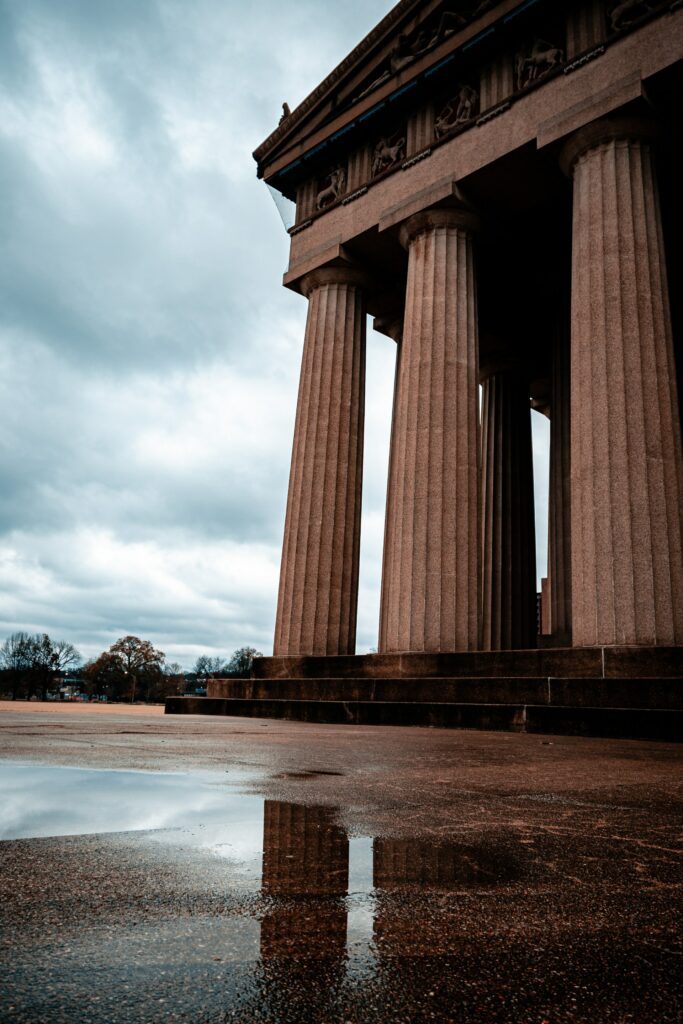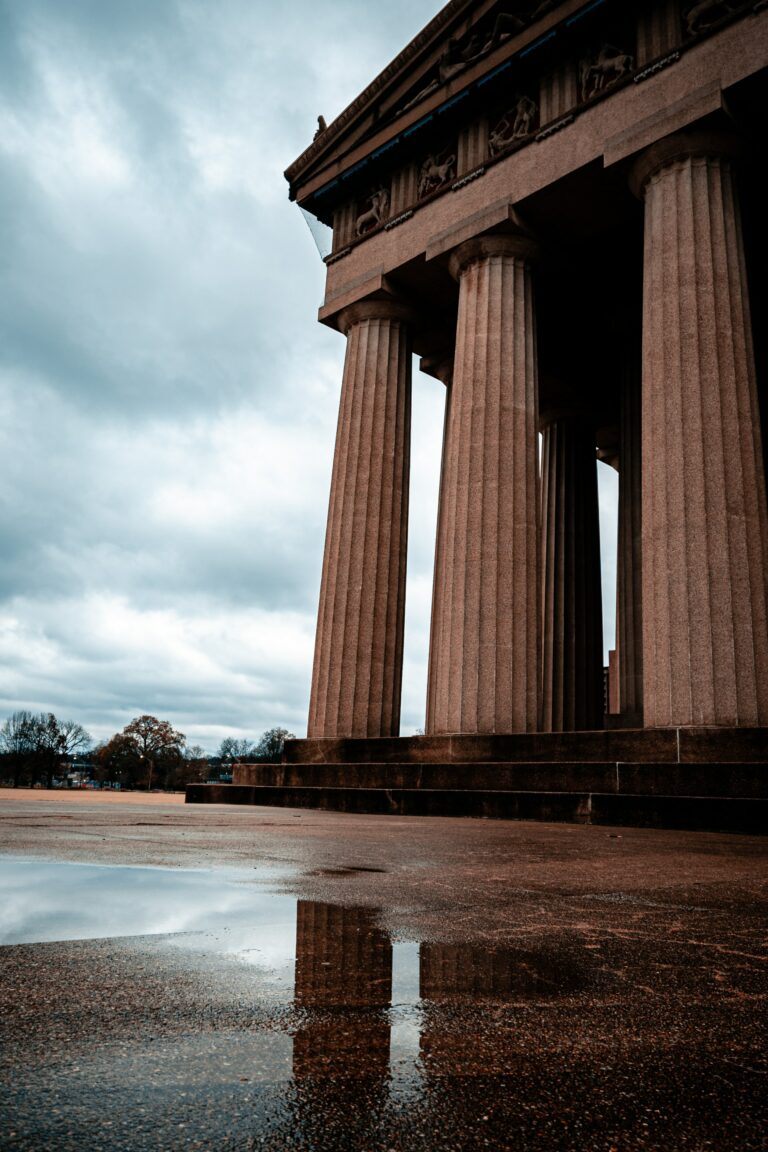 This 132-acre green space is more than just a city park. It includes a one-mile walking trail, a replica of the Parthenon, Lake Watauga, an art center, several historic monuments that are worth checking out, and more. There is so much to do at Centennial Park that you could spend an entire day just exploring it.
This park is also the site of many summer events, such as Big Band Dances, which happen on specific Saturdays in the summer.
7. Bicentennial Capitol Mall State Park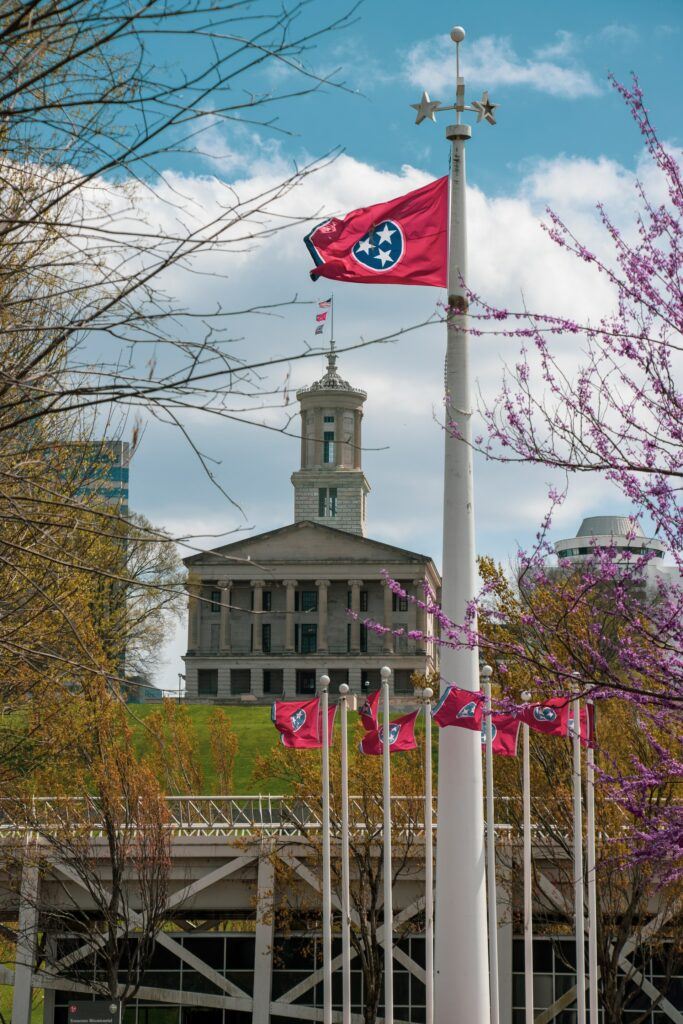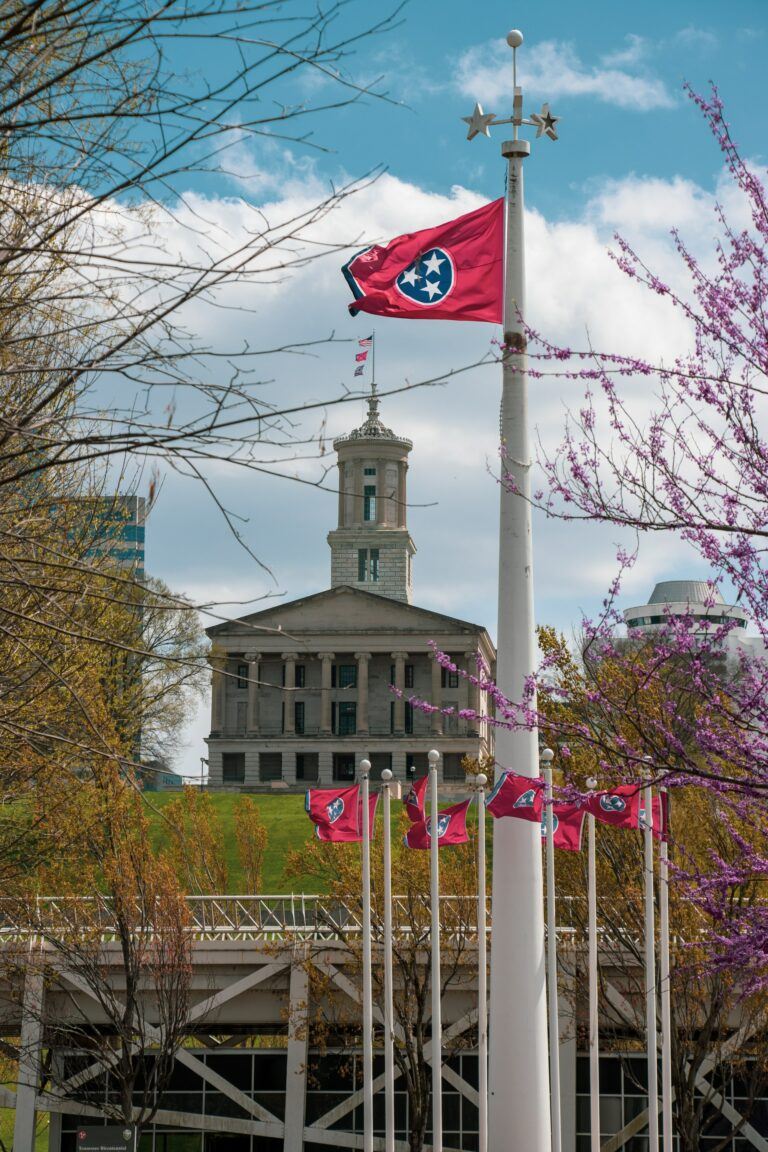 Next to the capitol building in downtown Nashville is Bicentennial Capitol Mall State Park, an 11-acre green space right in the heart of the city. Here you'll find trails, along with a 200-foot granite map of Tennessee, an open-air atrium, and plenty of other notable landmarks.
6. John Seigenthaler Pedestrian Bridge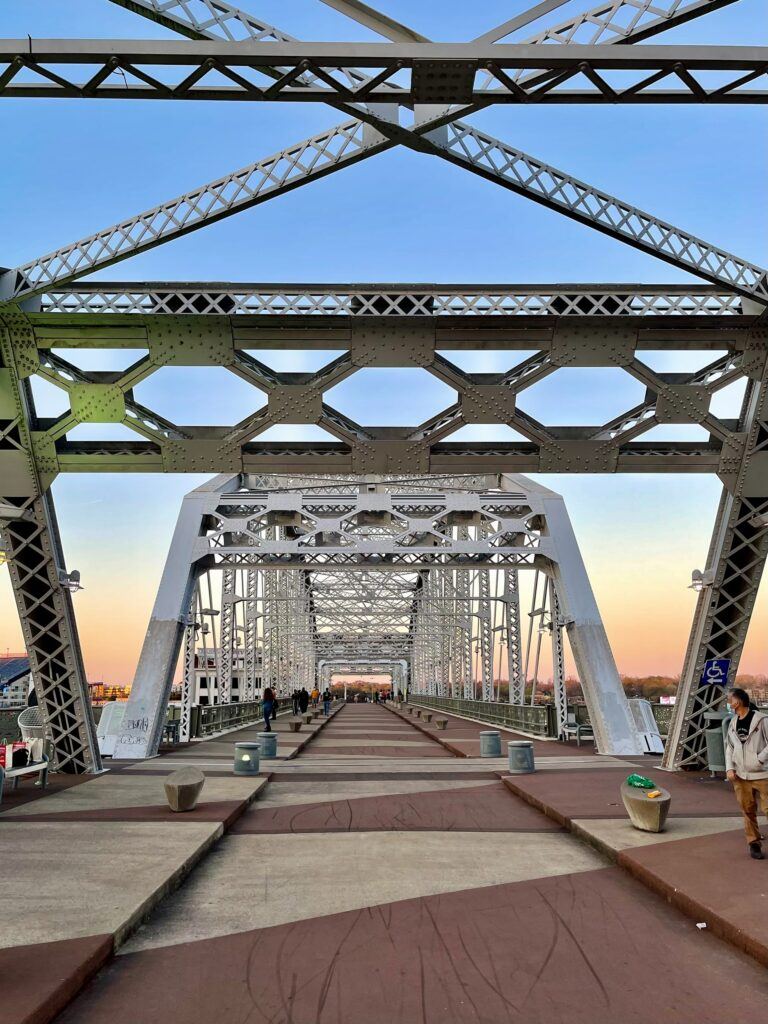 To get one of the best views of the Nashville skyline, head to the John Seigenthaler Pedestrian Bridge over the Cumberland River. This is one of the longest such bridges in the world and is easily recognizable because of its unique trusses. Take a walk around sunset to see vibrant colors reflect off the downtown buildings and river below.
5. Warner Parks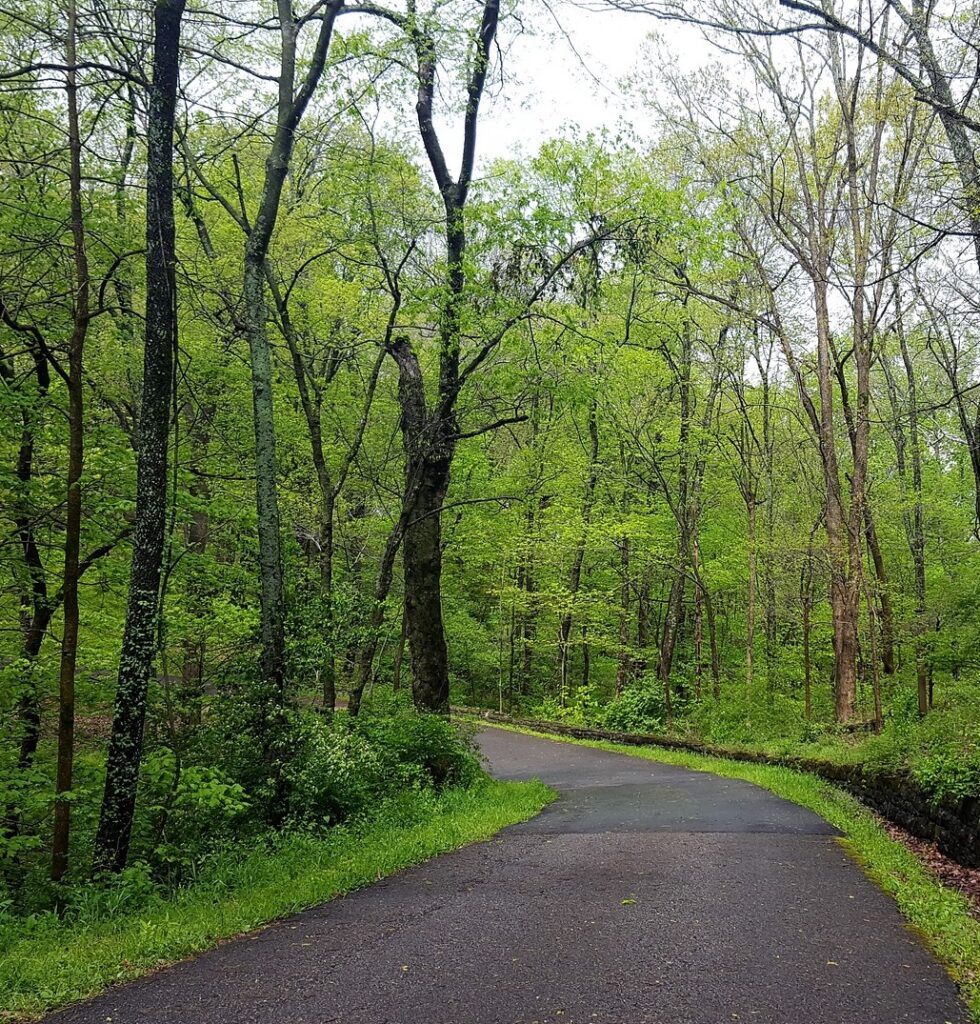 Although the Warner Parks aren't technically within the city limits of Nashville, they're only about 9 miles away from downtown and certainly worth a short trip out there. You'll find over 60 miles of trails, plus picnic areas, a dog park, a low ropes course, and much more. With so many activities available, you could easily spend an entire day (or two!) at Warner Parks.
The parks are open from sunrise until 11pm year-round and host plenty of free events.
4. Midnite Jamboree Taping
Watching a live recording of Midnite Jamboree, one of Nashville's longest-running radio shows, is a rite of passage. It's taped on Saturday nights at 10pm in the Texas Troubadour Theatre (admission is free), and often hosts famous guests who you might not get to see free otherwise.
3. First Saturday Art Crawl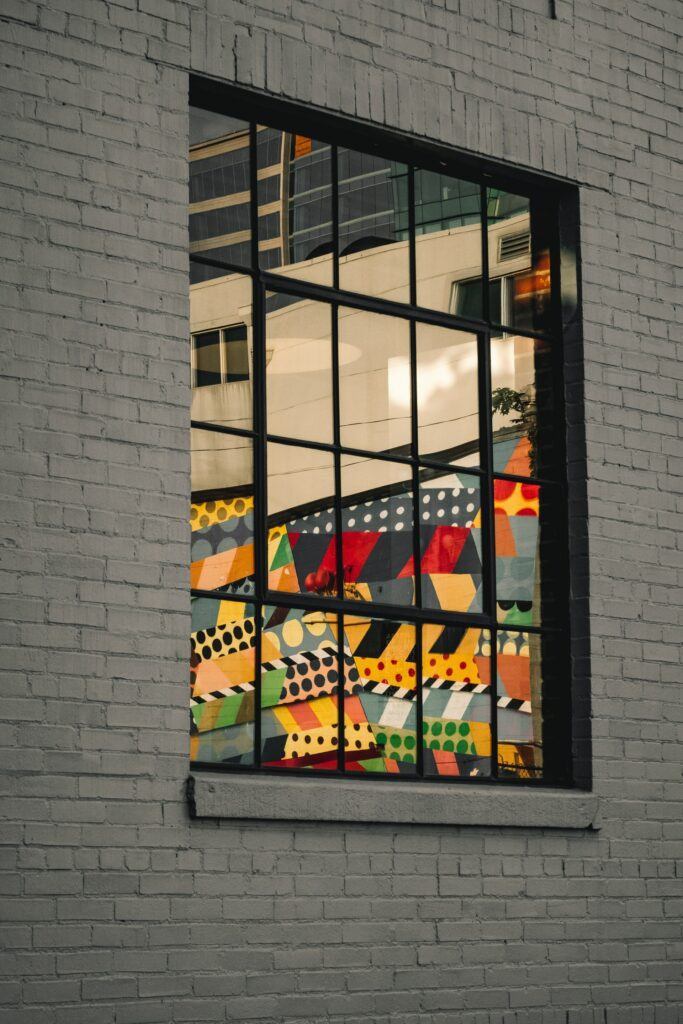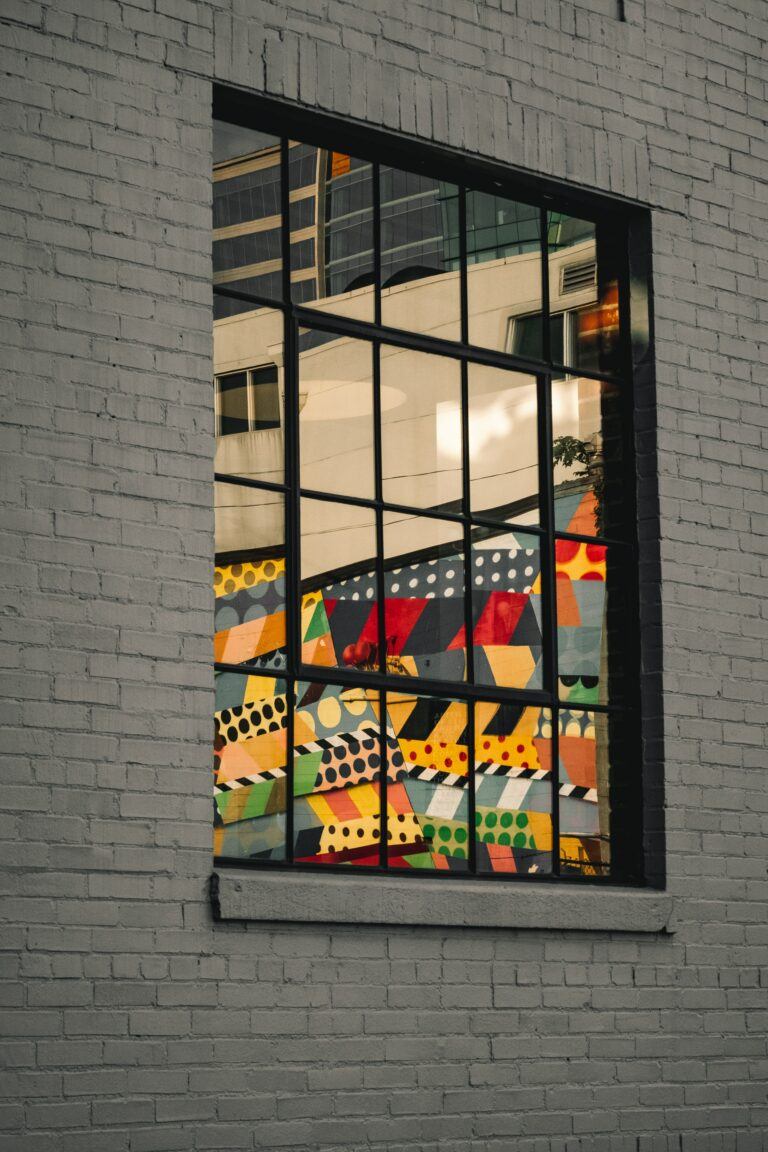 If you happen to be visiting Nashville around the first Saturday of the month, don't miss out on the First Saturday Art Crawl through some of the city's best galleries. The evening features the work of both local and international artists, in a wide variety of genres.
The First Saturday Art Crawl, from 6 to 9pm, is free. The schedule and map is here.
2. Savannah's Candy Kitchen
Looking for the best handmade candy in the South? You'll find it at Savannah's Candy Kitchen! This vintage-style shop is a favorite of locals and has all the Southern charm that you would expect. Browse the colorful confections and take advantage of the free samples the store is known for.
1. Sheraton Nashville Downtown's Glass Elevators
Bring out your inner child's glee by riding the 28-story glass elevators at Sheraton Nashville Downtown. Sure, this might not be your typical tourist destination, but these elevators are tremendously fun to ride, and the lobby of the hotel is a sight to see on its own. Plus, the glitzy gold and glass hotel interior will have you feeling fancy, even if you aren't staying there.
Pin me for later:
Do you feel it, too? You know, that urge to impulse-buy some cowboy boots and a plane ticket to Nashville? I know it can't only be me…
Next time you're feeling like taking a Southern vacation or road trip, make sure the Music City is on your list. Between all the free music, parks, and other awesome activities, you're sure to have a great time — without breaking the bank.