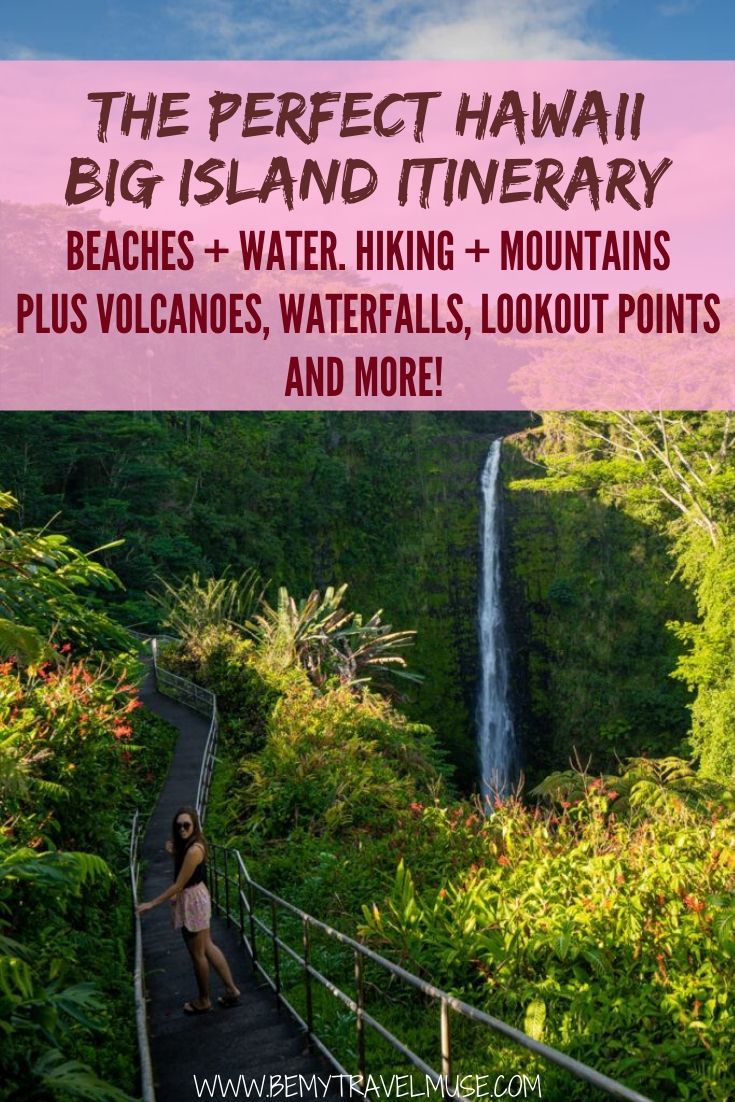 Hawaii's Big Island is full of adventures. From mountaintops to under the sea, it's the most diverse and largest island in Hawaii by far.
I spent three weeks on the Big Island, exploring the coasts and jungles in between. This itinerary includes multiple options depending on how much time you have and whatever your desires may be.
➵ Rent your car in Hawaii here
3 Days: Beaches + Water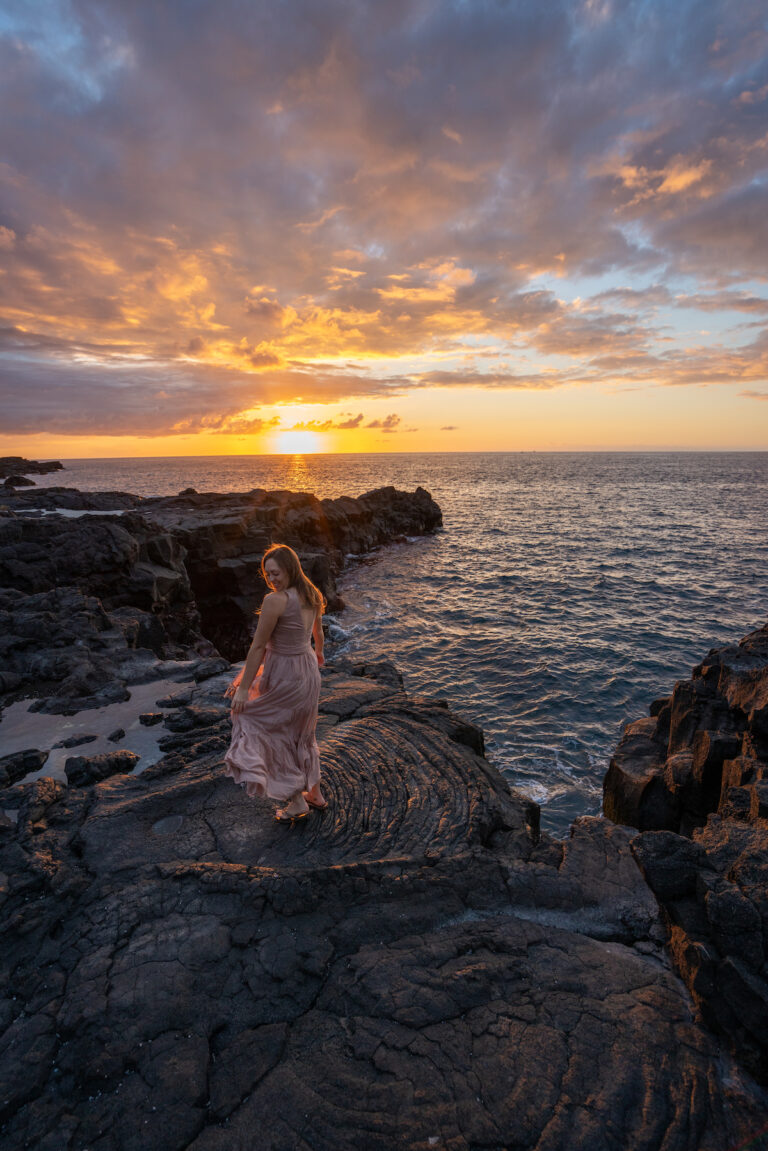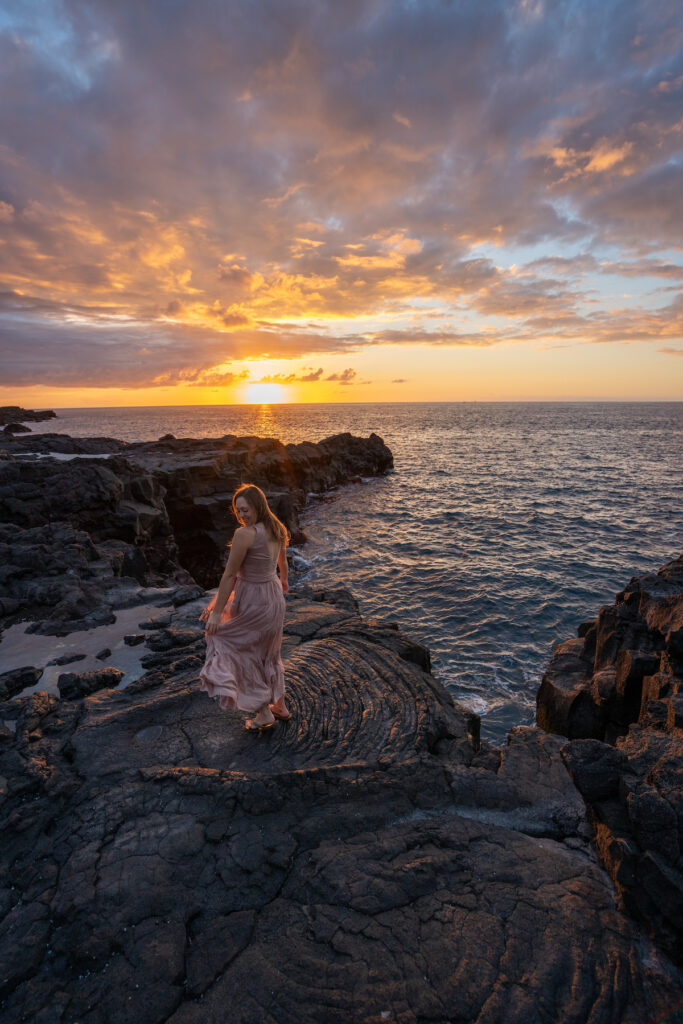 Given that I'm a water lover and Hawaii has some of the best underwater adventures possible, I'll start with a short itinerary out of Kona that involves beautiful beaches. This three day itinerary is perfect if you would like to just remain in the Kona area:
Day 1: Swimming with Mantas
Kickstart with some awesome time at the beach, work the tan in, go for a surf lesson or rent a standup paddleboard at a calm beach like Kahalu'u Bay. You might also want to consider a scenic flight to take it all in! When night falls, it's time to swim with manta rays. Watch as majestic manta rays glide under you, feeding on the plankton that the lights fixed to the boats attracts. It doesn't get much better than this for a first day on the Big Island!
Day 2: Two Step and Papakōlea Green Sand Beach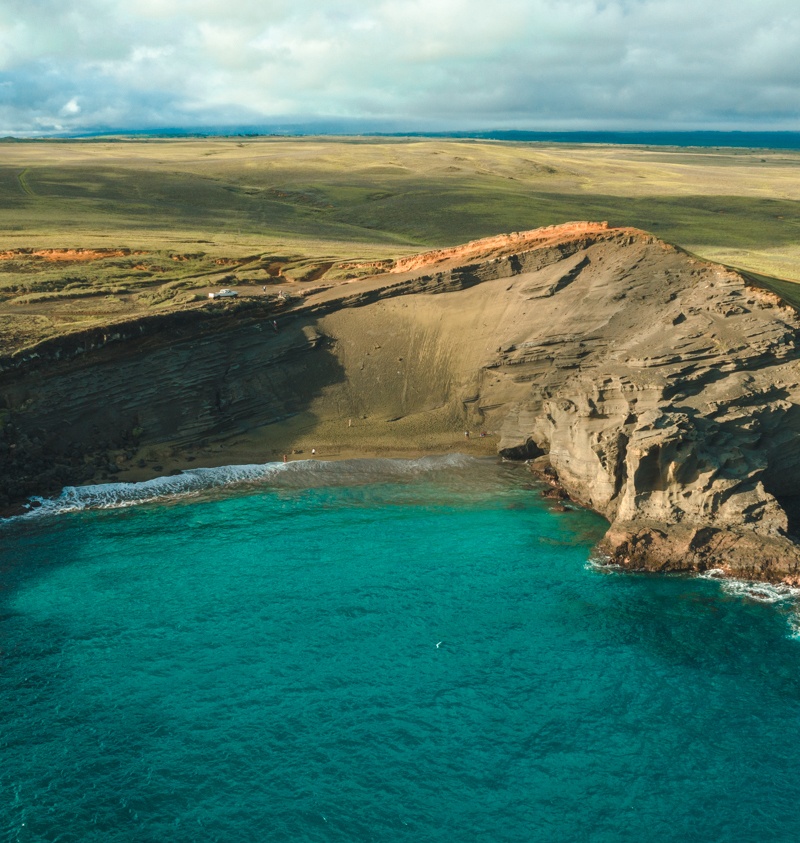 Had to Two Step in the very early morning to enjoy one of the best snorkeling spots on the island.
If you really want the best of the best, check out Kealakekua Bay, which is only accessible via kayak or snorkeling tour. If you're open to taking another tour, I recommend this one. Otherwise, self drive to Two Step and bring your own snorkel and fins.
Next, drive south and spend part of the afternoon taking a 45 minute walk along the coast to Papakōlea Green Sand Beach, one of only four green sand beaches in the world. If you still have some time left, stop by Punalu'u Black Sand Beach to see Hawaiian sea turtles.
Day 3: Pololū Valley Lookout and Hapuna Beach
Head northwest on day three to the Pololū Valley Lookout. This would be a great spot to visit early if you don't want to share it with too many people and want to see the sunrise. It's possible to hike along the beach cliffs if you're up for it as well.
Finish the day on the white sand beach of Hapuna and catch the sunset before heading out.
3 Days: Hiking + Mountains
If you'd prefer to spend more time on land, but you're short on time, then I recommend instead checking out the Big Island's most famous feature: Volcanoes National Park. This itinerary makes a lot more sense if you will be flying into Hilo. Using it as your base, these are the adventures you can have:
Day 1: Volcanoes National Park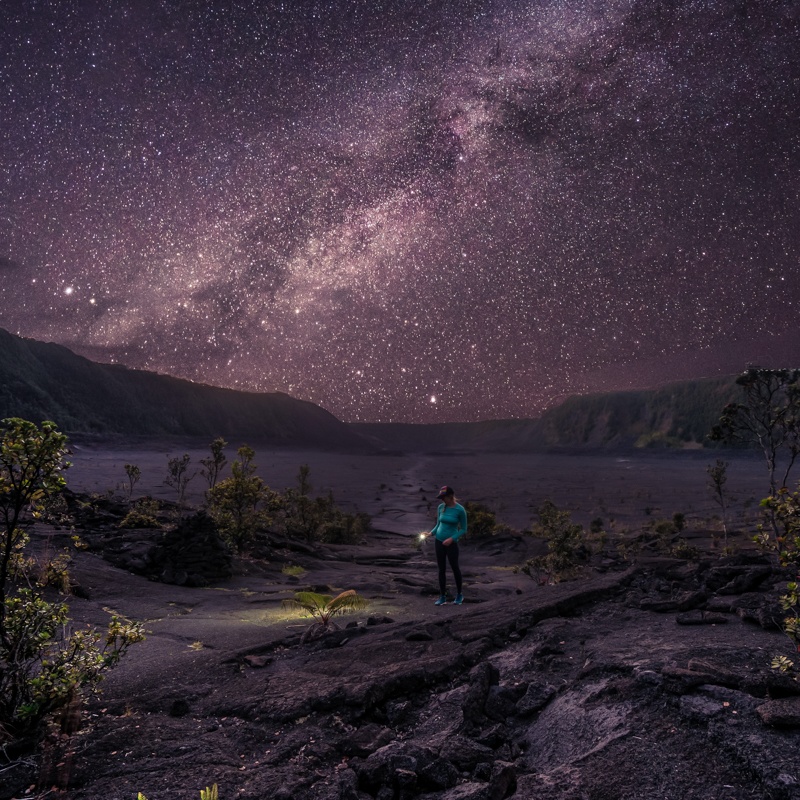 You're almost guaranteed to feel like you're walking on the surface of the moon. Though there are tons of hikes, I really enjoyed the Kīlauea Iki Crater Trail and catching golden hour to sunset near the steam vents.
Day 2: Mauna Kea
This is the one of the only places in Hawaii where you can see snow. If you would like to see a truly unique part of Hawaii, this is it. There are multi-day hikes in the park, though you can get a great overview with the summit trail.
Day 3: Akaka Falls and Waipi'o Valley Lookout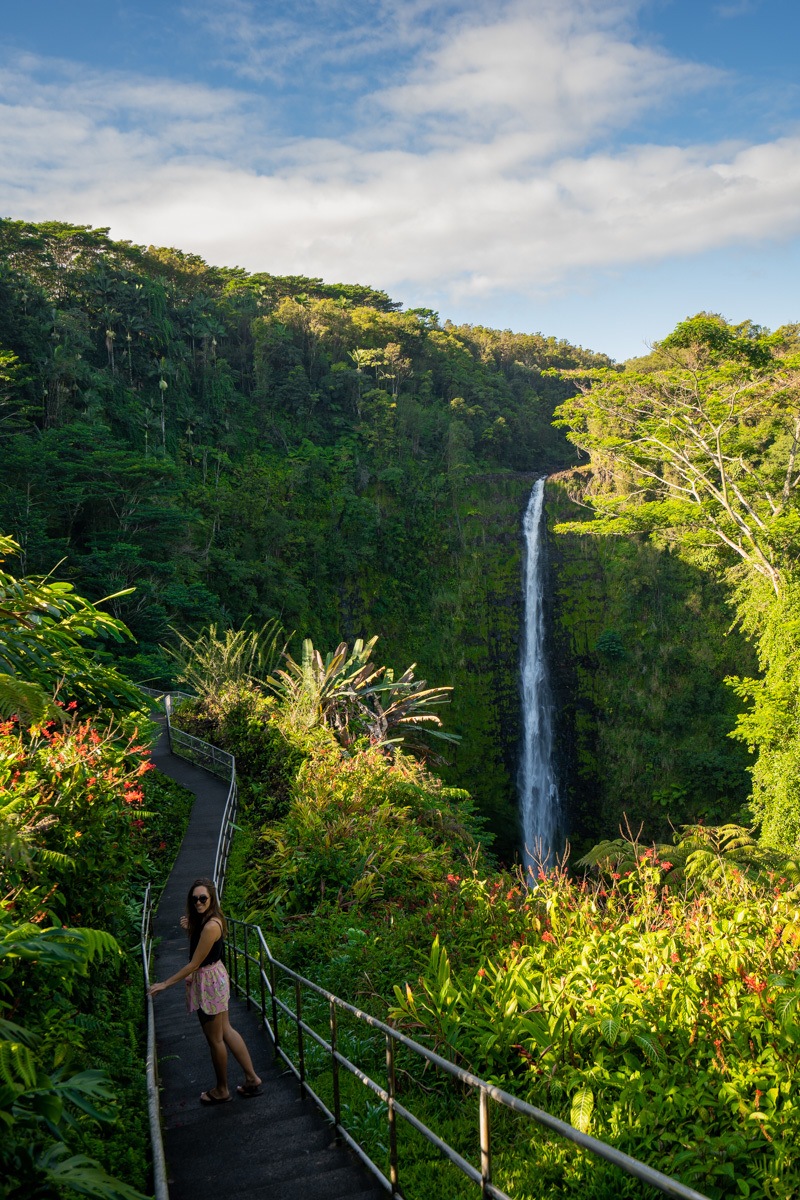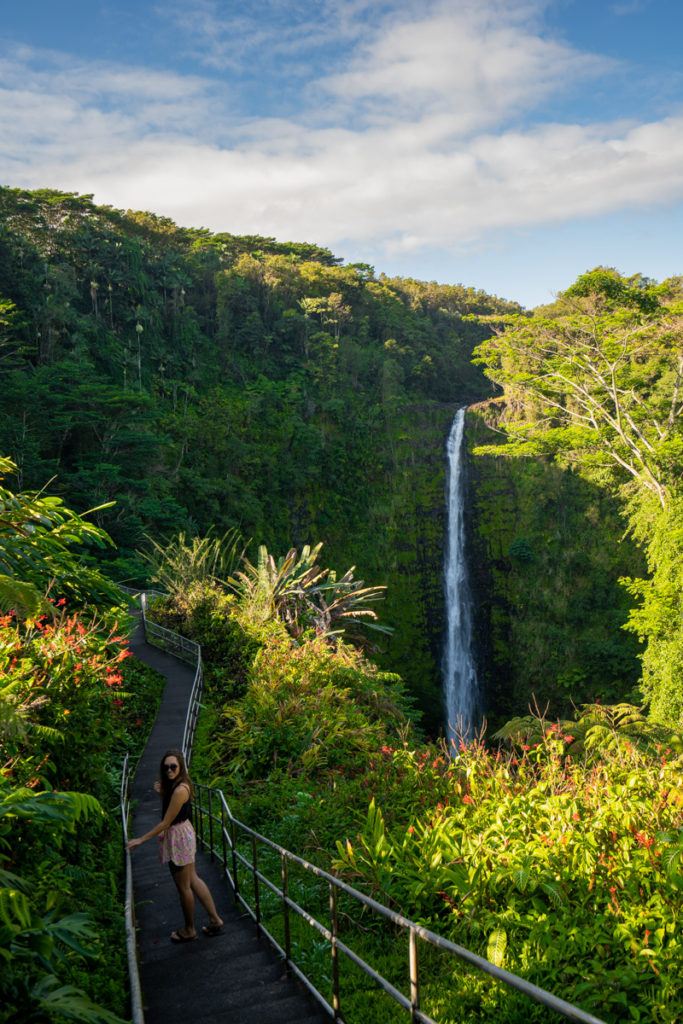 Go chasing waterfalls by beginning the day early at Akaka Falls State Park and making your way north to the Waipi'o Valley Lookout. Get some hiking in if you're up for a challenge, or head over to the Pololū Valley for another gorgeous lookout and a shorter hike option.
7 Days: Big Island Highlights
If you have a week or longer, rent a car and plan to stay all around the island as you turn this into an epic road trip. Keep in mind that the Big Island lives up to its name, and is surprisingly big!
Day 1: Mantas
Repeat the suggestion for the first three day itinerary and swim with mantas. Truly, this experience is magical!
Day 2: Funky Colored Beaches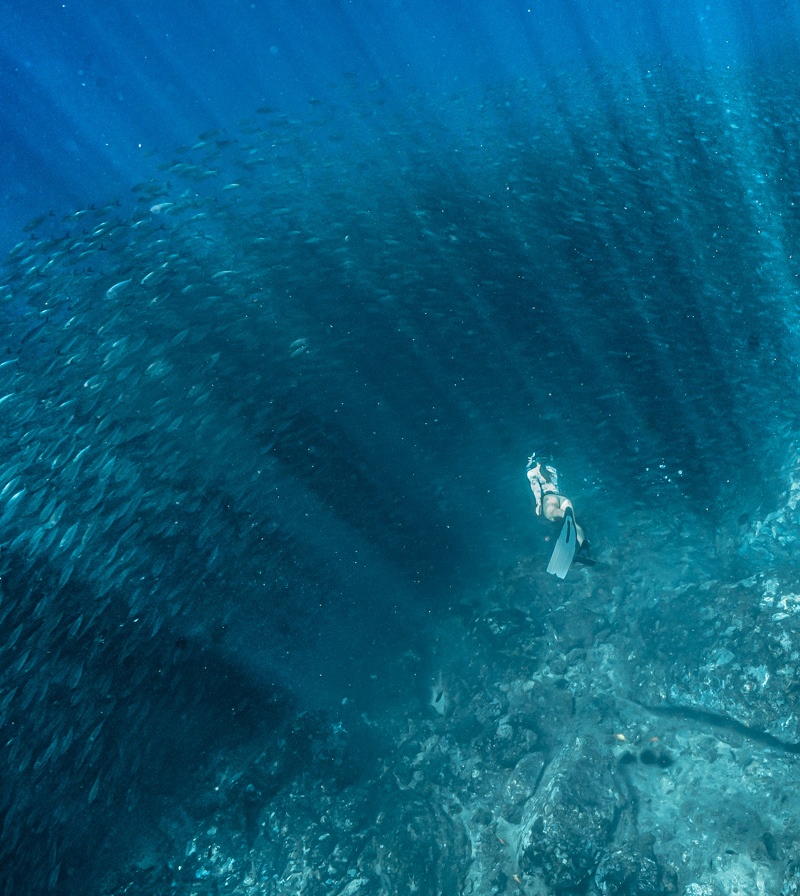 Make your way south from Kona, stopping by Two Step on the way and arriving at Papakōlea Green Sand Beach around noon. Be sure to take a hat and sunscreen with you as there is no coverage on the walk. You can also pay a local to drive you or take your own 4 x 4 vehicle, though the road was so rough I turned back.
Consider stopping by the South Point cliff jump, especially if you want to snorkel with the fish ball.
Finish your day with golden hour at the black sand beach and check into an Airbnb in Volcano for the night
Note that you will probably want to bring snacks or maybe even some lunch with you. There isn't a lot of food options apart from Naalehu near the South Point, where there's a pretty good food truck called Aloha Mix.
Day 3: Volcanoes
Hawaii Volcanoes National Park is one of the most unique things to do in Hawaii! There are numerous hiking trails of varying distances to choose from, or if you're not much of a hiker, plenty of points that you can drive up to.
This is what I recommend checking out:
Hōlei Sea Arch: On your way down Chain of Craters Road, there are plenty of lookouts where you can see sweeping views all the way up the coastline as you make your way to the sea arch. It would be a great spot for sunset.
Nāhuku – Thurston Lava Tube: A super cool lava tunnel – not for the claustrophobic! At the time of this writing, this is closed but they are working on re-opening it.
Kīlauea Iki Trail: This is the most popular trail in the park and for good reason. You walk along the crater rim before descending down into it, walking across what feels like a moon landscape. If you have a clear sky, this is an excellent place to stargaze.
Day 4: Hilo and Waterfalls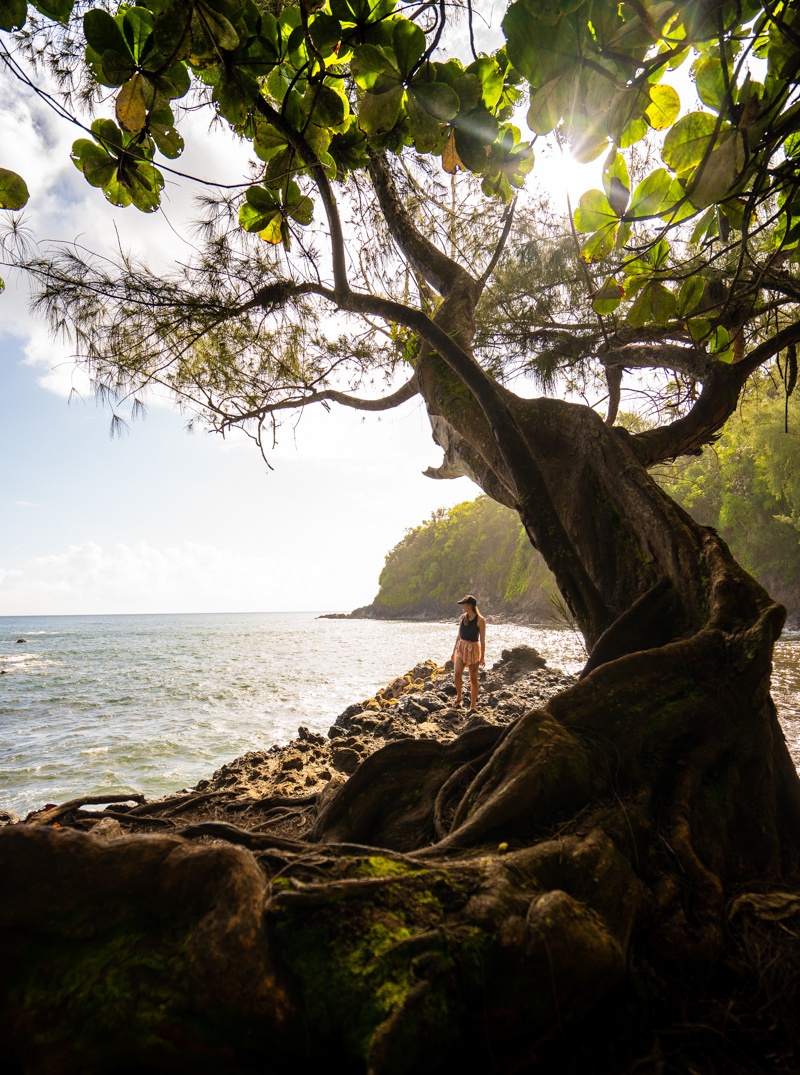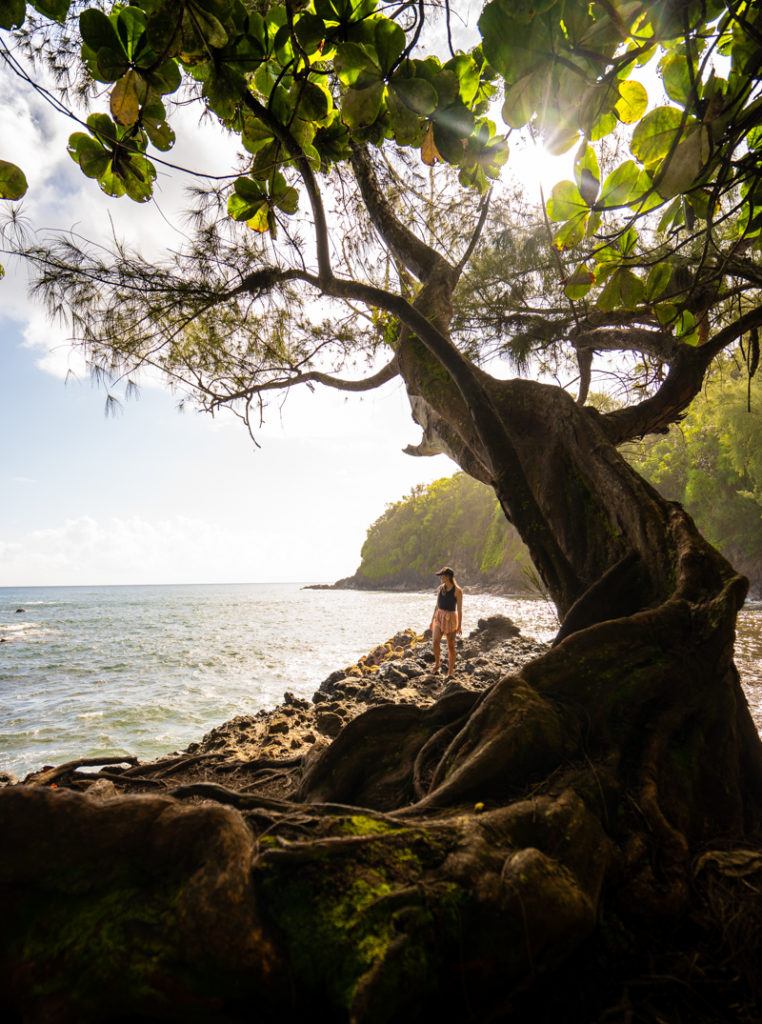 Hilo will feel a lot more authentically Hawaii than Kona does. There's a lot of great food in town and since your previous few days will have been action packed, it's nice to just chill and explore the town while checking out some of the waterfalls, like Rainbow Falls and, of course, the botanical gardens and Onomea Bay Trail.
Day 5: Akaka Falls en route to Waipi'o Valley Lookout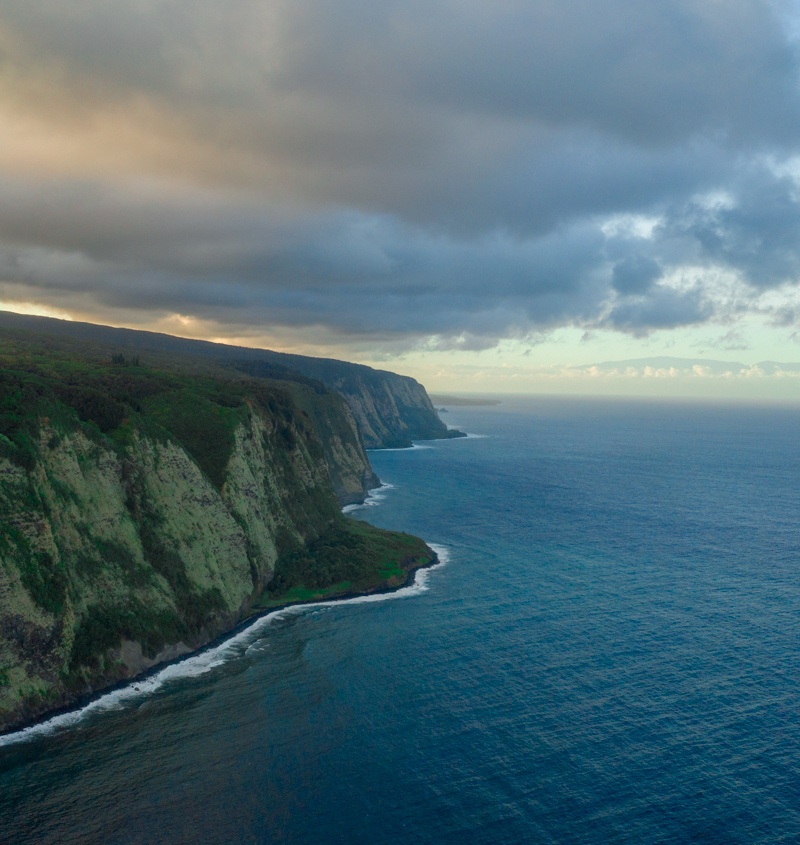 Head to Akaka Falls State Park right when it opens to avoid the crowds, and continue to make your way north to the Waipi'o Valley Lookout. I recommend going for a little hike here, or if that is too strenuous, continue on to Waimea. There are plenty of ranches in this area that offer horseback riding and opportunities to try the delicious local coffee.
Day 6: Pololū Valley Lookout and Hike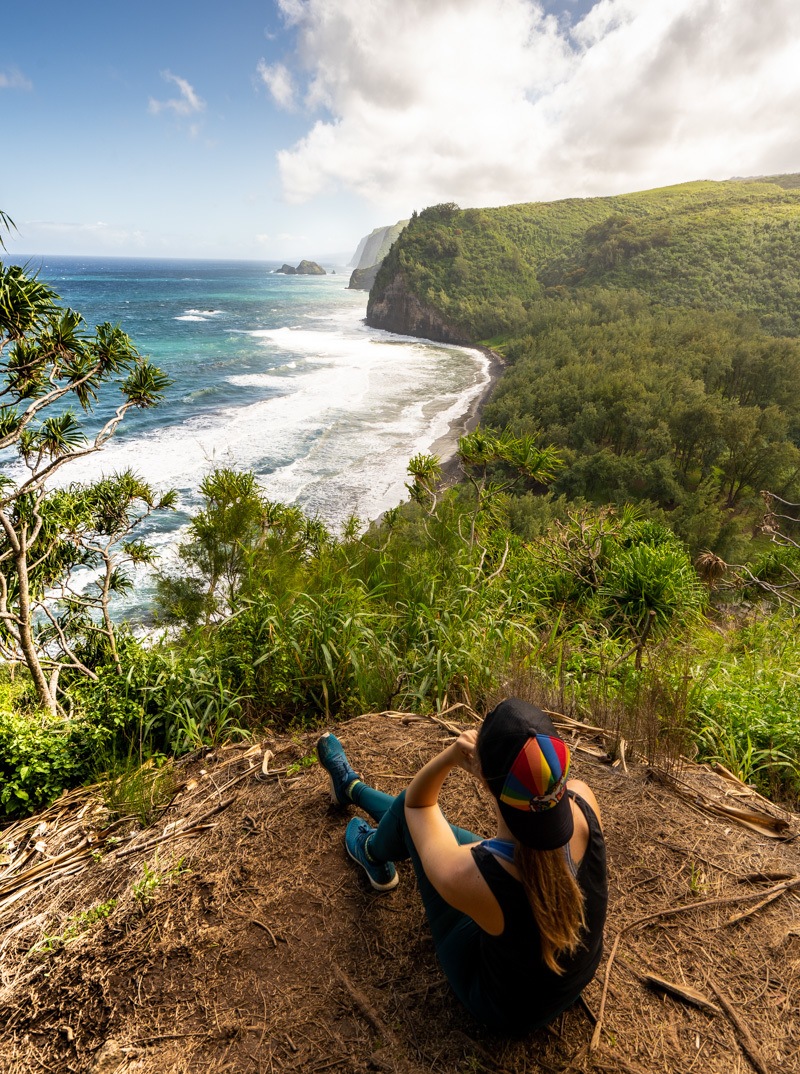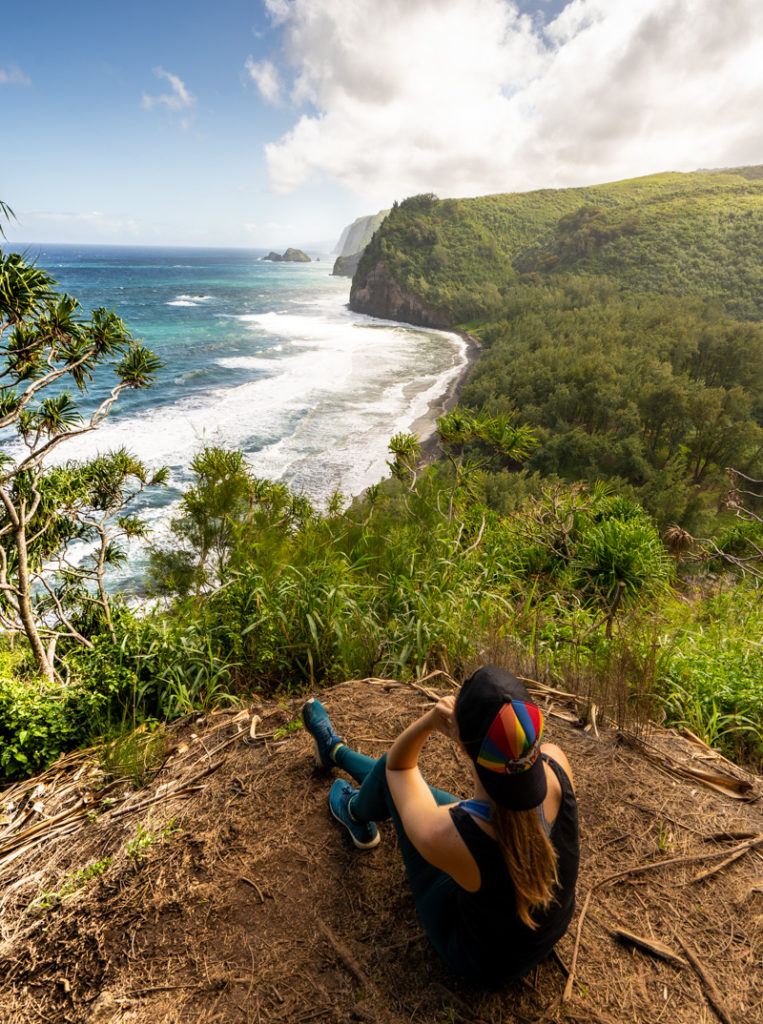 This is one of my favorite parts of the Big Island, the Pololū Valley. If you're motivated, this is an amazing sunrise spot. There's also a hike that stretches down from the lookout and continues, almost endlessly, though the conditions may not be great the farther you go.
From here, make your way down to Hapuna Beach for the day. You'll have beautiful white sand and an incredible sunset.
Day 7: Head Home out of Kona
Head back home out of Kona, assuming that your last day is a travel day. If not, I recommend working in an extra day in this itinerary in Volcano in case you experience rain, which is common in that area.
Two Weeks: Add in Puna and Slow it Down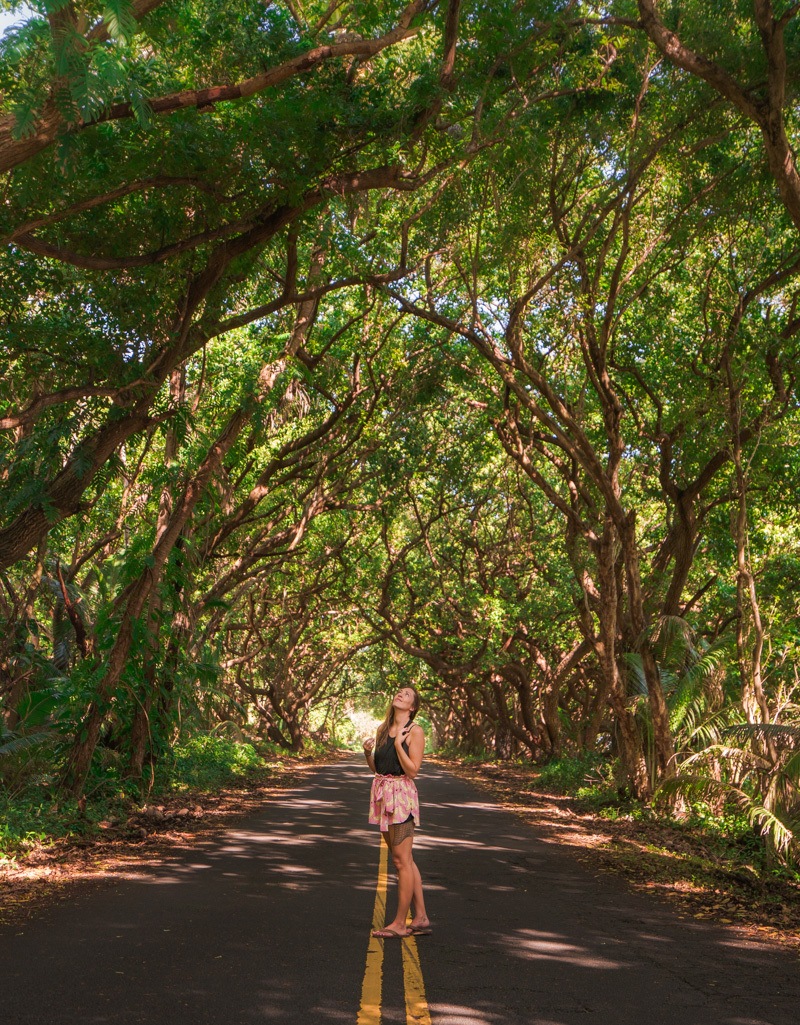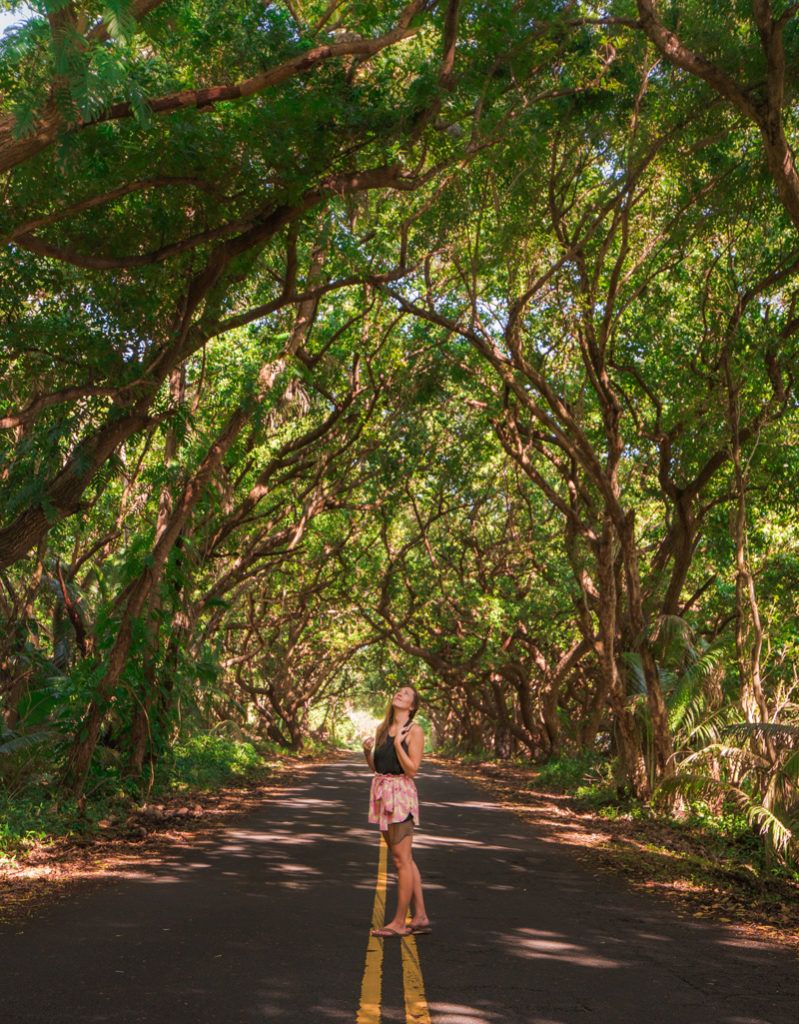 I spent two weeks on the Big Island during my last visit and even that didn't feel like enough! I did the 7-day itinerary but took it a little bit slower, spending an entire day at the South Point cliff jump and multiple days in Volcanoes National Park, as well as a day in Puna doing the Pepeekeo Scenic Drive. I was also house hunting, which you can see on YouTube.
Next time I'm out there, I plan to do a lot more hiking around Mauna Kea, which was closed when I was there, and to spend more time on the Hamakua Coast. If you're looking for true Hawaiian beauty, love the sunrise, and peace and quiet appeal to you, it doesn't get much better. Couple that with numerous waterfalls and gorgeous views and you've got my favorite part of the Big Island.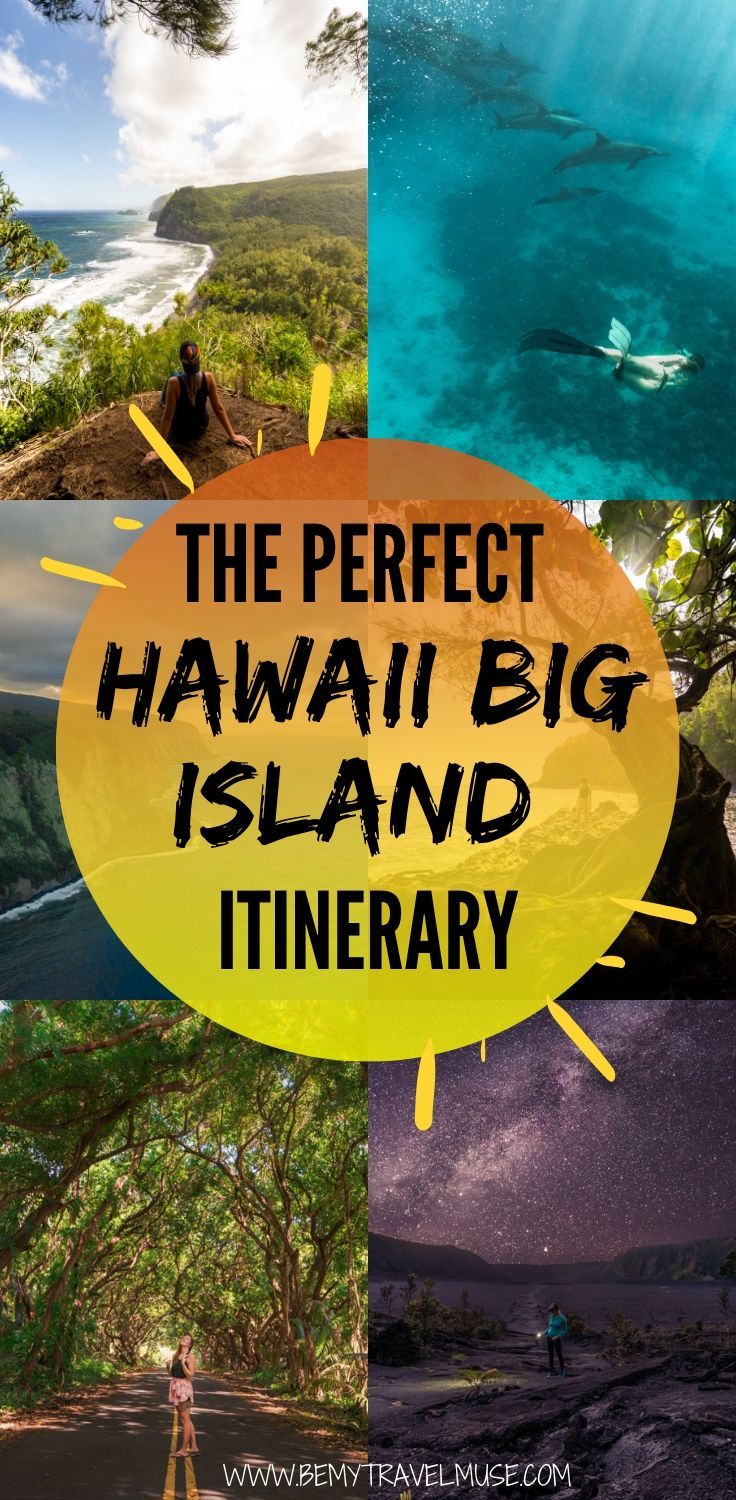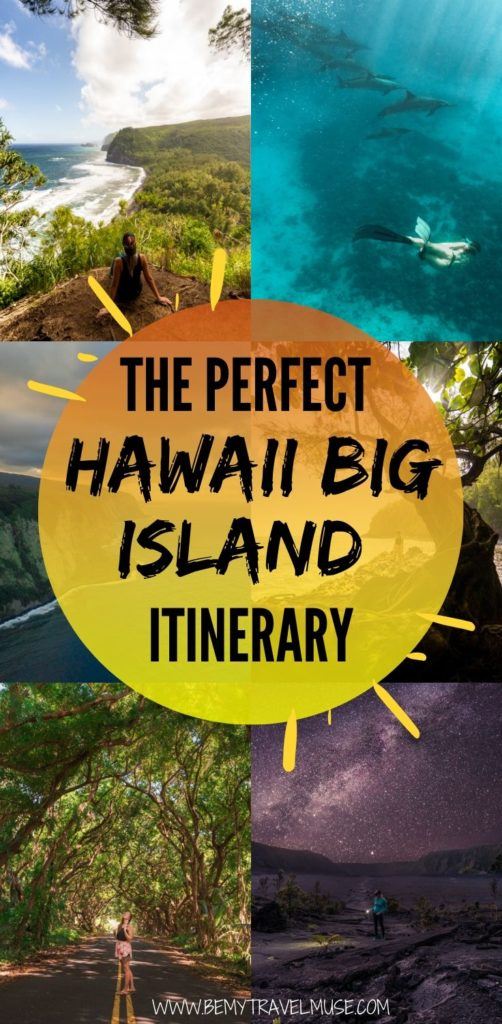 I'm still exploring and getting to know it, but I would highly recommend doing some multi-day hikes on the Big Island, if that's what you're into, and exploring the Hawaiian culture and history. Be sure to reference this post which goes geographically from Kona, down south then east to Hilo, and then back up and around, for the full listing of all of the best things to do in Hawaii.
Enjoy the island, it's my favorite out of them all.
PLEASE: When traveling in Hawaii, swear off plastic. Take refillable water bottles and shopping bags, and don't buy items that come in single use plastic, like soft drinks, fruit, bagged lettuce etc. Hawaii no longer recycles plastic or paper! Please help keep the islands clean.
Read Next:
*Some links in this post are affiliate links to companies that I personally use and trust. They help support this site at no extra cost to you.