This post was written by Emily Becker, a Chicago native freelance writer for BMTM.
If you've been dreaming of visiting the Windy City, chances are it has crossed your mind to wonder, "Is Chicago safe?"
I'm from Chicago, and I have to acknowledge that this is a tough question to answer. The reality is that Chicago's overall violent crime statistics are relatively high compared to other US cities and even other countries.
Most of these crimes happen in specific parts of the city, usually on the South and West Sides. Although Chicago is my hometown, I don't feel qualified to dive into specifics, because that would require a full discussion of the city's complex history and social and cultural dynamics.
However, I can say that Chicago remains a safe place for solo female travelers, especially with these safety tips in mind:
1. Get familiar with Chicago's neighborhoods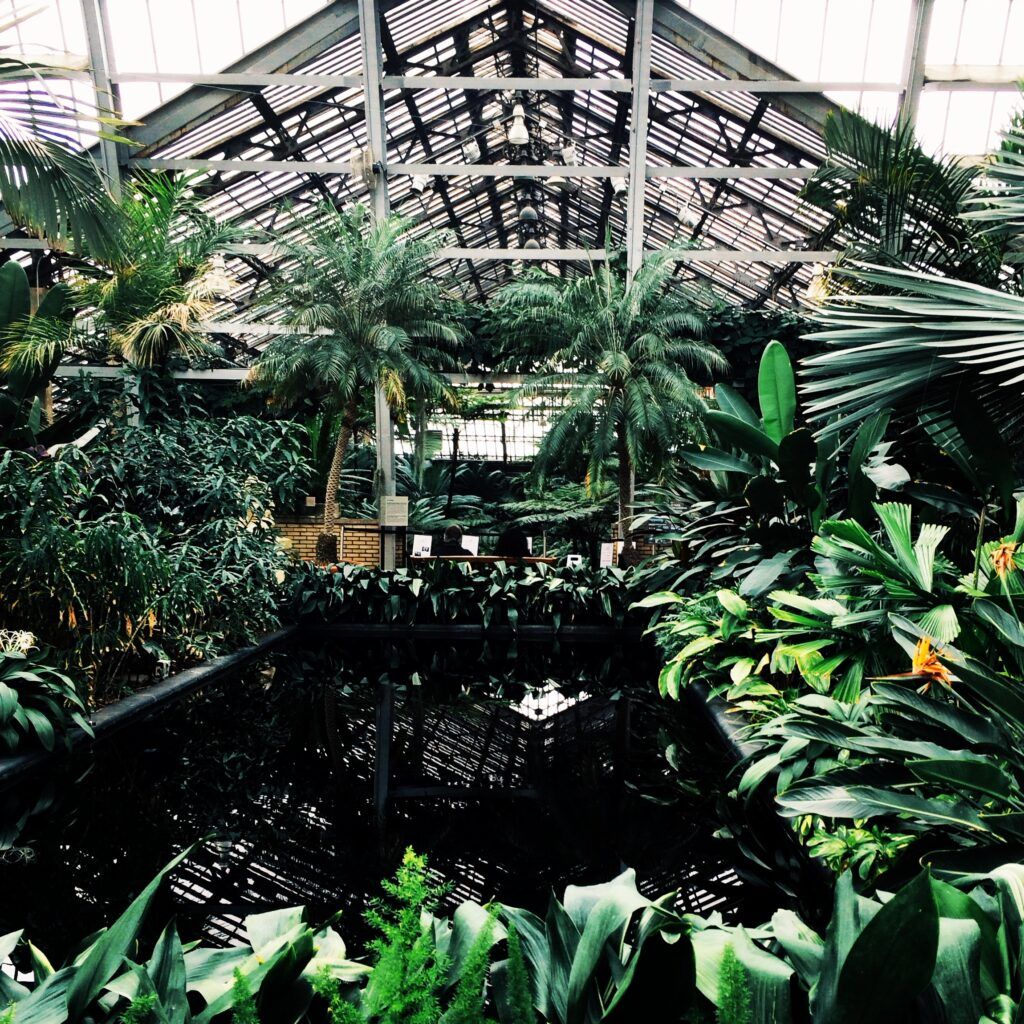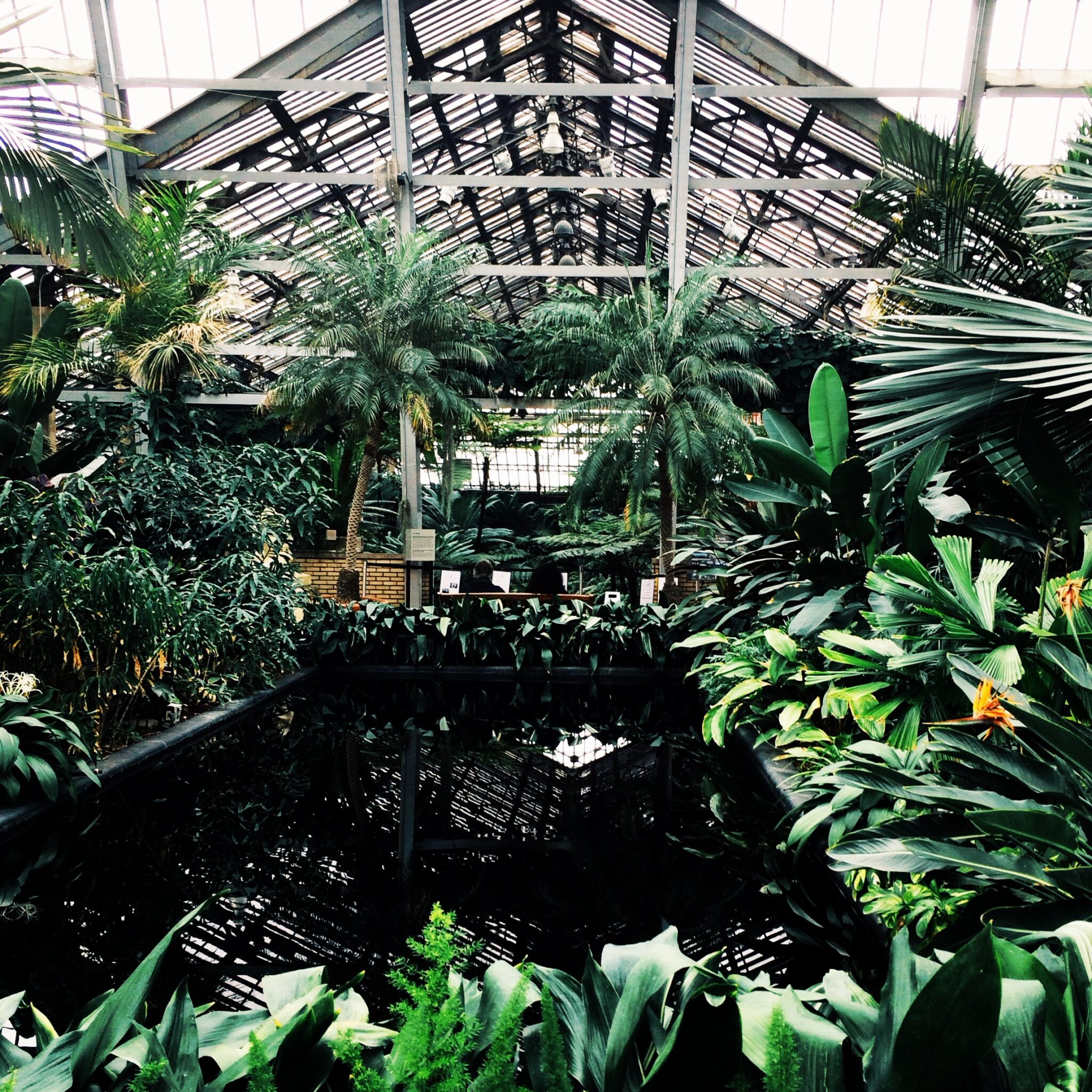 Chicago has over 77 unique neighborhoods, many of which make an excellent base for getting the most out of the city. My absolute favorite thing about the Windy City is the amount of cultural diversity, which you'll notice as you explore these neighborhoods.
When venturing outside of the Loop or whatever neighborhood you're staying in, have a plan for where you will go and how you will get there. Some neighborhoods aren't the best for taking a leisurely stroll around, as certain pockets of the South and West Sides are prone to violence and gang activity. Typically, there aren't any tourist attractions in these places, though, so you're unlikely to visit them anyway.
However, if you do want to venture to the South or West Side, just make sure you have a destination as opposed to walking aimlessly. For example, you might want to check out the Garfield Park Conservatory, as it's one of the best free things to do in Chicago. If you aren't familiar with Garfield Park prior to visiting the conservatory, I don't recommend exploring this neighborhood on foot.
2. Stay aware of your surroundings
Like any big city, it's important to stay aware of your surroundings when exploring Chicago. Don't walk around with headphones or earphones, as you won't be able to hear any potential safety threats. Imagine not hearing an ambulance coming toward you as you cross the street — yikes. You might see Chicagoans walking with headphones or earphones, but it's not a good idea.
3. Don't engage with catcallers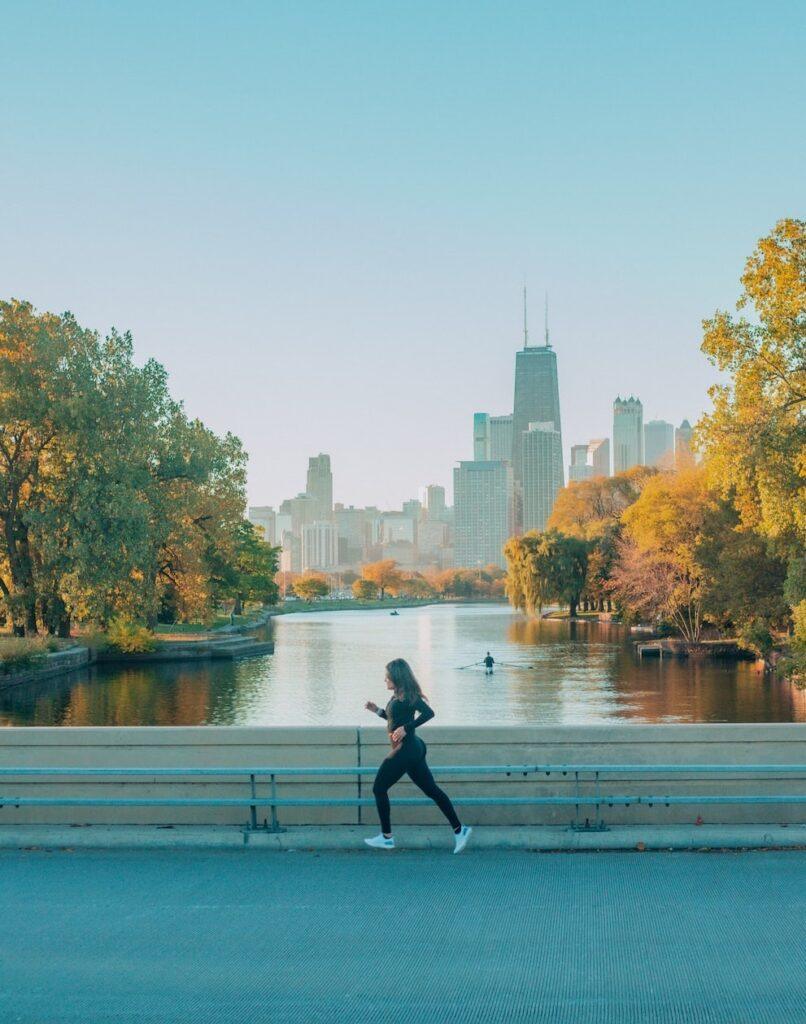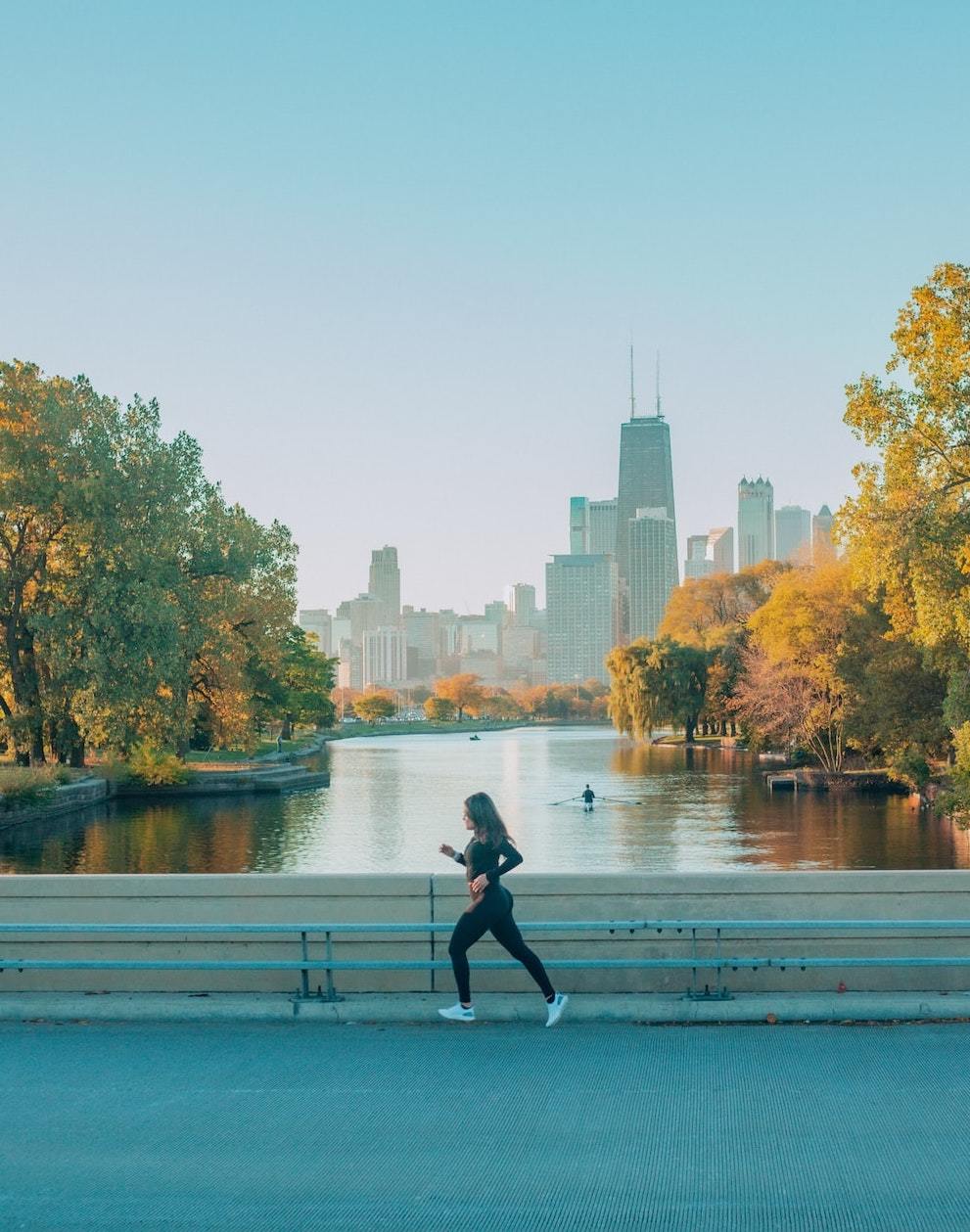 Although I feel like catcalling is less frequent in Chicago than it is in other cities around the world, it still happens. Sometimes being catcalled fills me with rage. Can you relate? Even though at times I feel feisty and want to fire something back, it's not a good idea.
Catcallers can be unpredictable in how they will react to your response and could become violent. Just ignore them and don't make eye contact. Chances are they'll leave you alone if you stay neutral. Clapping back just isn't worth the risk.
4. Don't fight back
If you do have the unfortunate circumstances of being robbed or pickpocketed, do not attempt to recover your belongings from the thief, and do not try to fight back. You don't know if they are armed or how violent they may be. As frustrating and scary as it may be to be robbed, it's important to cooperate and give them what they ask for.
If you can, put space between your wallet and yourself by tossing it in another direction. This should also put space between you and the assailant, so you can make your escape and get help. Usually, they just want your things and will go after them instead of you.
5. If you see something, say something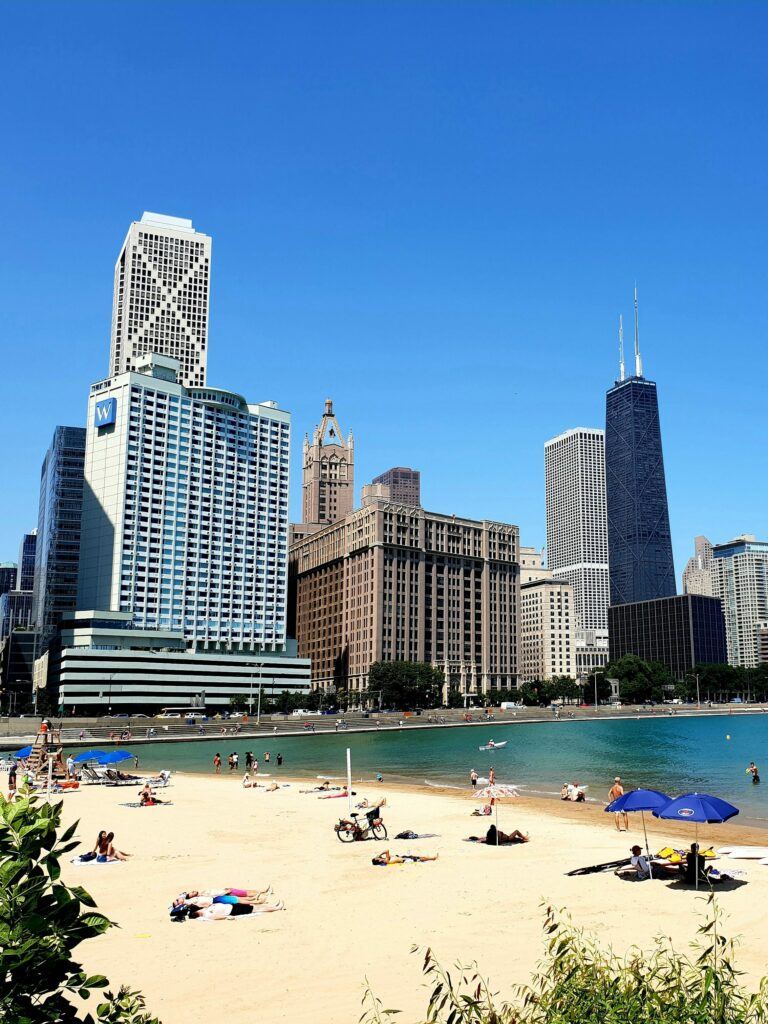 Hopefully, you won't be a victim of any crime while you visit Chicago, but there's a chance you could witness one. If you see a crime happening, do not insert yourself into the situation. Instead, put some distance between yourself and what's happening, and call the police so they can handle it.
6. Be wary of street sellers
You might encounter people selling different things on the street in Chicago, especially downtown. There might be somebody selling knock-off designer purses, or even Chicago memorabilia like T-shirts or magnets. They aren't all bad, but some use this as a ruse for suspicious activity, like pickpocketing — the sellers are just there to distract you while someone else snatches your wallet. Most of the time, they aren't selling anything you want to buy anyway, so just ignore them.
7. Take care of your belongings on the CTA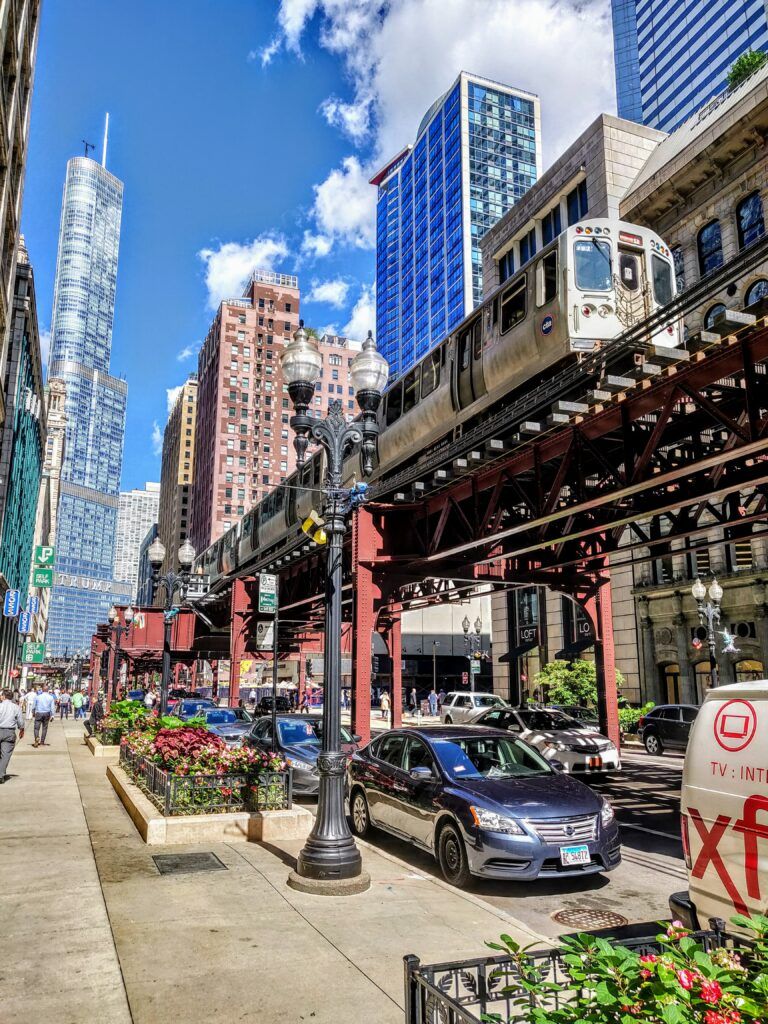 The CTA (Chicago Transport Authority) operates both the L trains and the buses throughout Chicago. Trains and buses can get super packed, especially during rush hour, and pickpocketing is quite common on public transportation in the city.
Make sure you have your belongings close to you. Don't put any valuables in your back pockets or in unzipped coat pockets. I once had my wallet snatched from my coat pocket as I was stepping off a train and couldn't do much about it, as the doors closed behind me and the train took off, with my thief in possession of my cards and cash.
Don't make the same mistake I did — put your wallet deep inside your purse, fanny pack, or backpack. As long as it's not in an outside pocket, you should be safe.
8. Avoid buses at night
This isn't a strict rule, but it's a good way to avoid sketchiness at night. Buses are fine to use during the day, but they aren't as safe at night. As opposed to getting dropped off at a well-lit station in a busy location like you would on a train, bus stops are on the street, and sometimes you might end up in an area that isn't so centralized or well-lit, which isn't ideal at night, especially if you aren't familiar with the neighborhood.
To get around the city at night, I recommend using the trains and Uber or Lyft. For example, if your destination is several blocks from a train station and you don't feel totally comfortable walking the rest of the way, you can grab a rideshare and wait at the station for it to arrive.
9. Take rideshares instead of taxis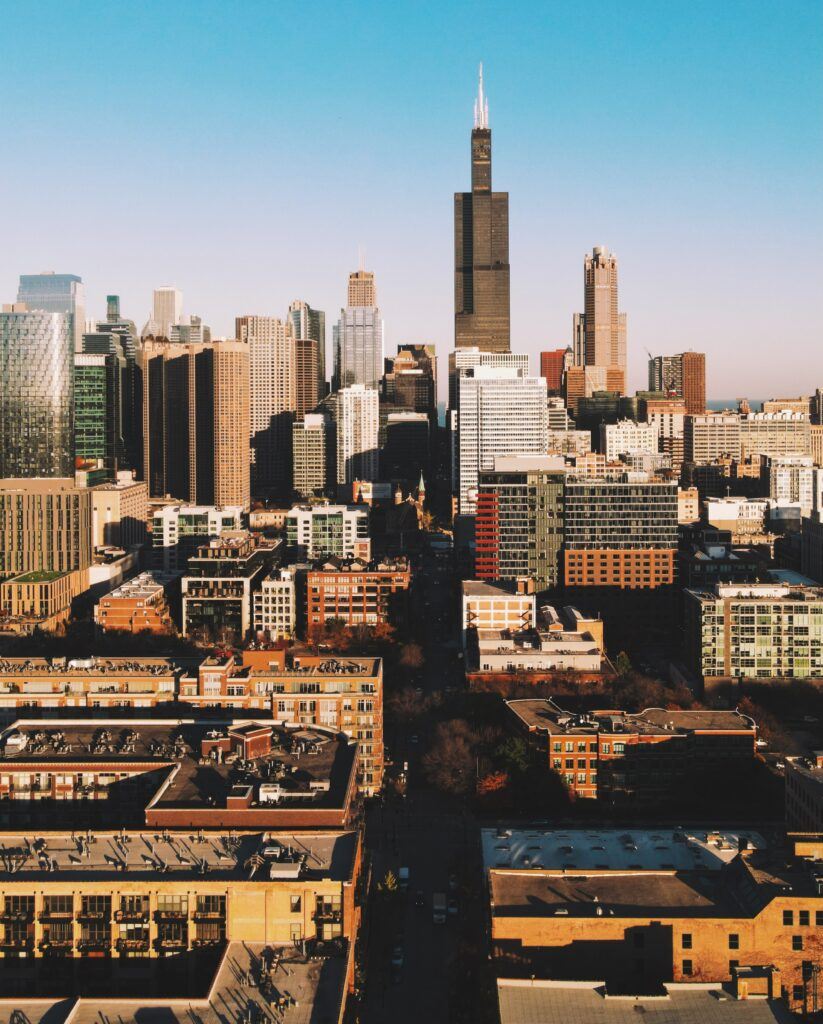 I don't think taxis are necessarily unsafe in Chicago, but Uber and Lyft are still a safer bet. On both of these platforms, you can easily report an unsafe driver right in the app. On the other hand, if something happened in a taxi, you would have to get the vehicle's number and file a complaint with the taxi company, which is more of a hassle.
10. Don't take taxis from the airport
If there's anywhere you shouldn't hail a cab in Chicago, it's at the airport. These taxis charge outrageous amounts and prey on tourists. A ride from the airport to downtown Chicago shouldn't cost more than $60, which you'll be able to see on your rideshare app.
I recommend either hopping on the Blue Line train from O'Hare to the Loop or getting an Uber or Lyft. To be honest, the Blue Line will get you downtown just as quickly, and then you can get a ride from there to your accommodations for much cheaper.
This isn't necessarily a "safety" tip, but getting scammed into paying hundreds of dollars for a cab is super annoying if not totally sketchy.
11. Share your location with someone you trust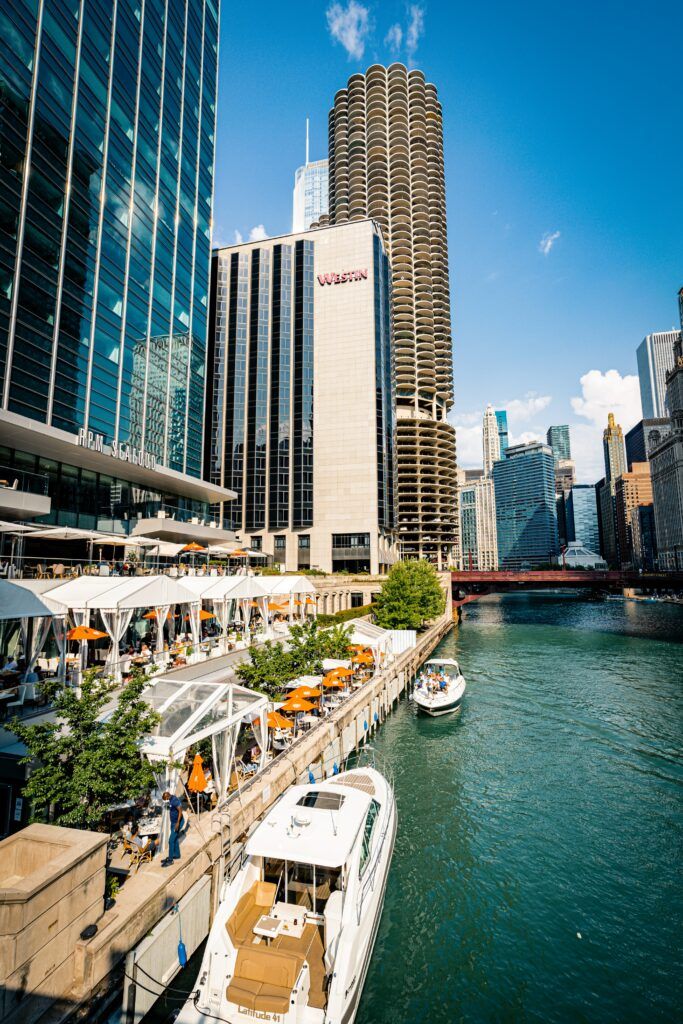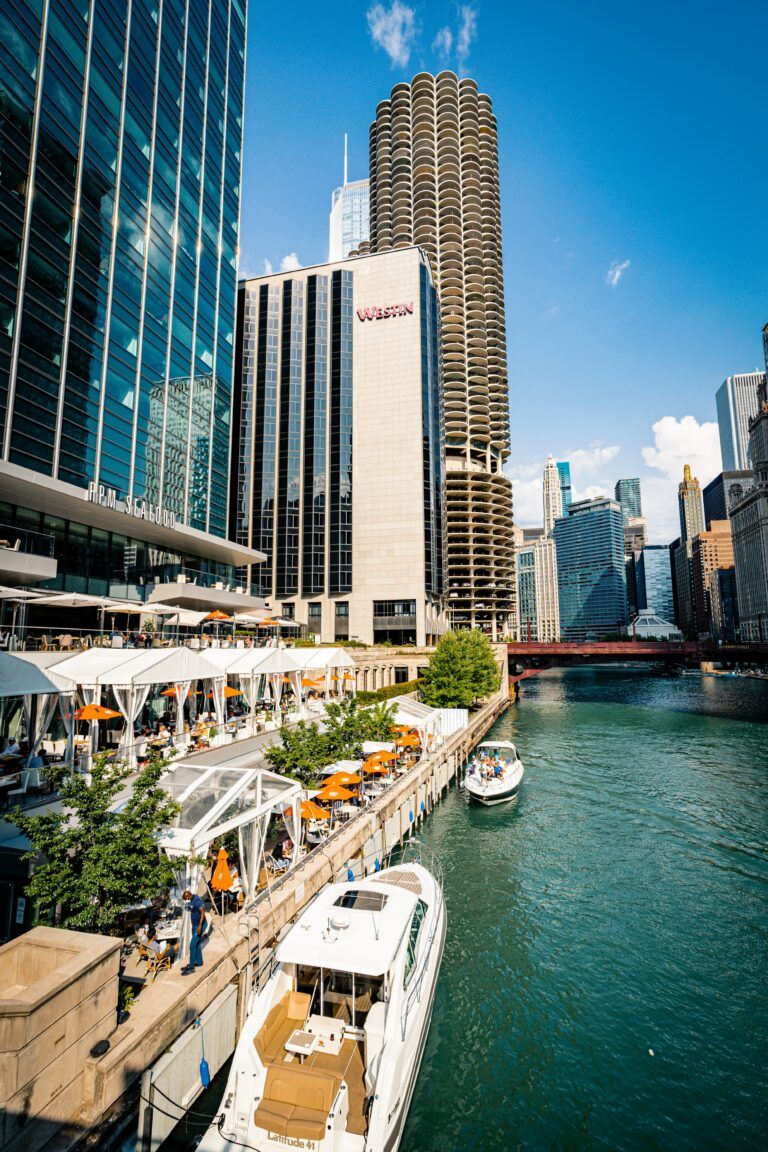 Whether you're hiking in the mountains in another country or just spending the weekend in a new city, this tip applies anywhere you're traveling solo. Have a buddy who you can share your live location with. Let them know if you'll be going anywhere at night, so they know to check up on you. This way, you'll have someone who knows where you are and will know right away if something is wrong.
12. Avoid parts of the lakeshore at night…
The lakeshore is beautiful, especially at night, with the lights of the city sparkling in the water below. Although there are some awesome places along Chicago's lakeshore to hang out at night, not all of them are very safe. For example, Navy Pier is always full of people on any given summer night, making it a safe choice for a lakeside stroll. On the other hand, you should avoid places like Belmont Harbor that are totally empty and very dark at night.
A good rule of thumb is to stick to parts of the lakeshore that are close to downtown and have plenty of people milling about. Navy Pier, the Museum Campus, and Concrete Beach are all fine, whereas any of the lakeside beaches or parks on the north side of the city can be dangerous at night.
13. …or simply walking anywhere at night alone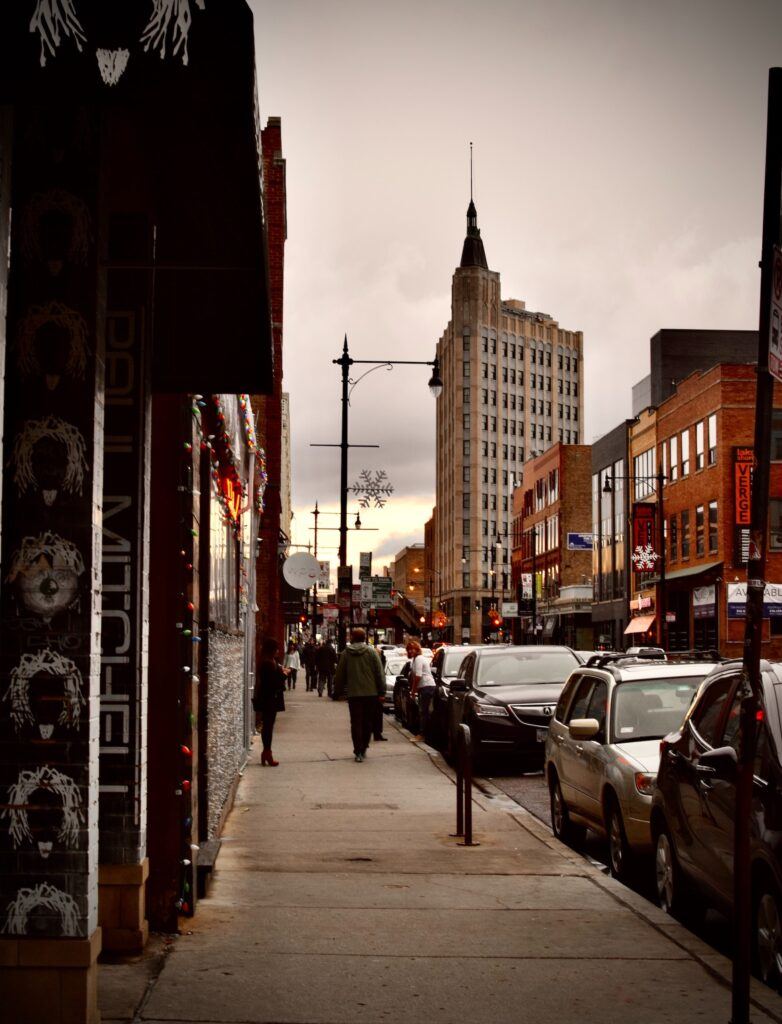 Even after living in Chicago for several years, I still didn't feel 100% comfortable walking anywhere at night. Even in the city's safest neighborhoods, there's always a heightened risk of crime after dark. Though most streets in the city are well lit, walking alone can be unpredictable even if you know the neighborhood well.
When in doubt, just take an Uber or Lyft. It might not be the cheapest thing in the world, but it will give you peace of mind.
14. Stay warm in the winter months
Although there is still a lot to love about Chicago in the wintertime, it's not always the best time to visit if you aren't prepared for extremely cold temperatures. Occasionally "the lake effect" can push temperatures as low as -22°F. This can be dangerous for visitors who don't have the proper gear to stay warm in these temps. Bring plenty of layers and a heavy coat that goes down to your thighs at least. Waterproof boots with plenty of insulation, along with thick gloves and a hat, are also key to keeping warm. Nighttime temperatures are generally more extreme, so avoiding going outside at night might also be a good idea.
15. Bring safety tools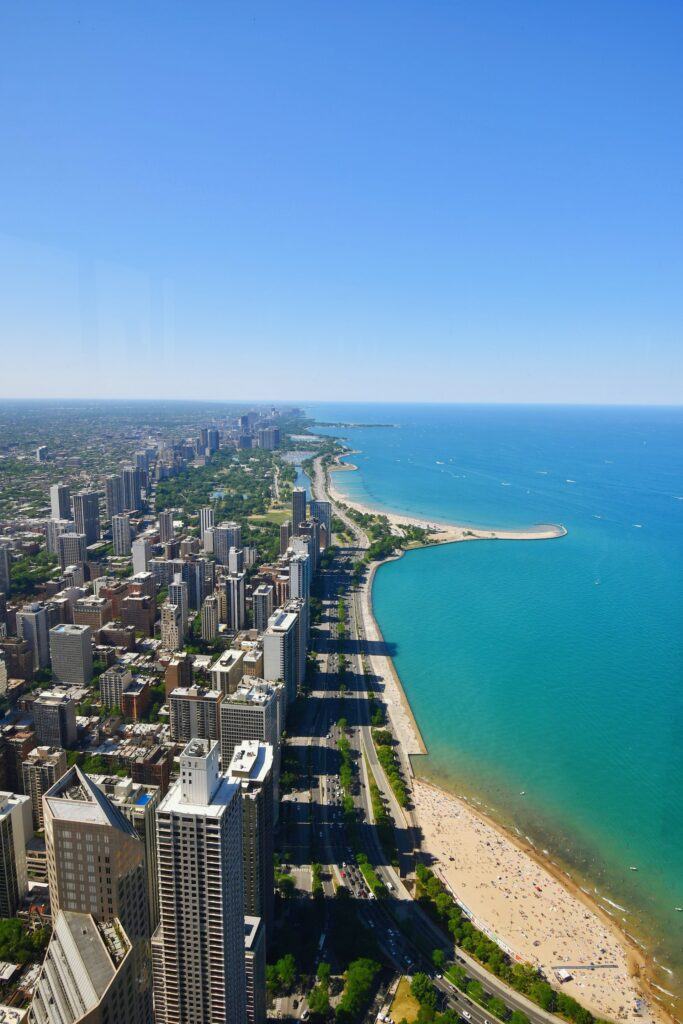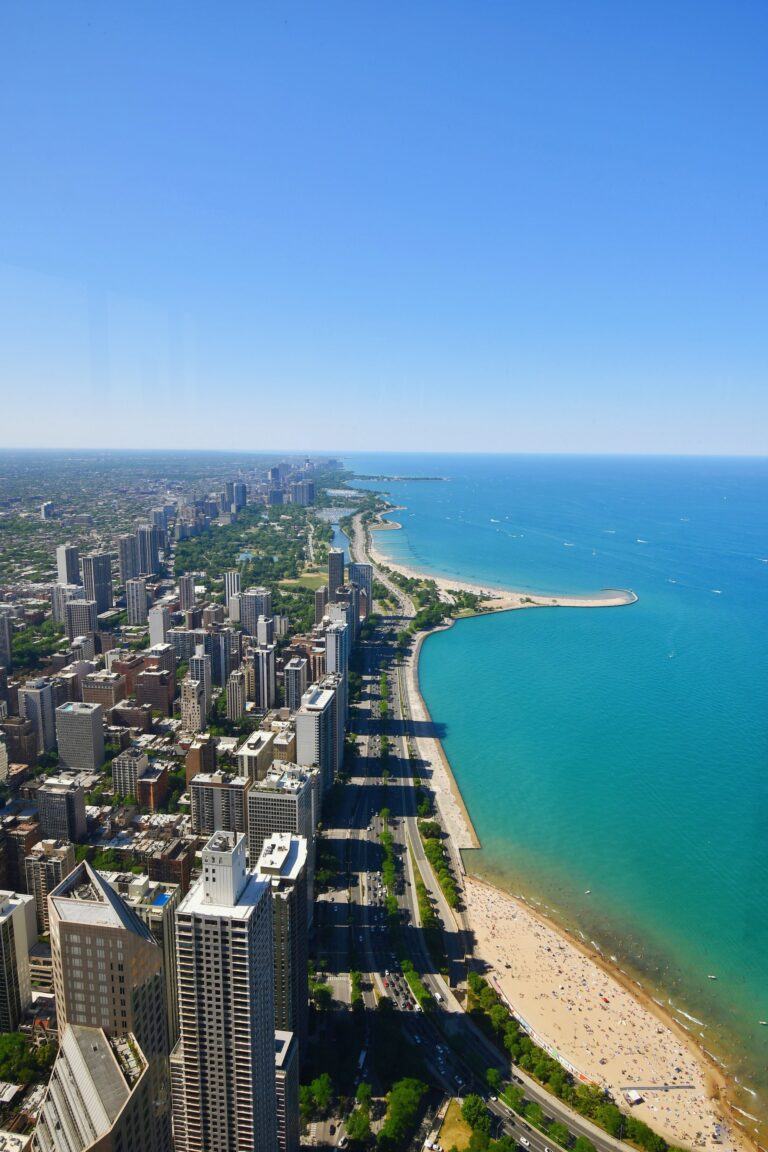 For added security, consider bringing a couple of safety tools with you on your solo adventure to Chicago. A portable doorjammer gives you an extra layer of security in your hotel or Airbnb, plus it's small enough to throw in your purse or carry-on luggage.
Another great tool to have is a personal alarm. If anybody ever gets too close to you or threatens you, use this personal alarm with a strobe light to scare them away before they close in.
16. Fake it 'til you make it
In order to avoid becoming a target for petty theft or catcalling, make sure you look like you know where you're going. Even if you're just exploring downtown, walk with purpose and don't spend too much time dilly-dallying. Chicago is a fast-paced city, and anyone who is walking slowly and stopping to look at every little thing will stand out like a sore thumb. I know it might sound harsh if you aren't from a big city, but looking like a tourist will immediately make you more of a target for theft.
Pin me for later: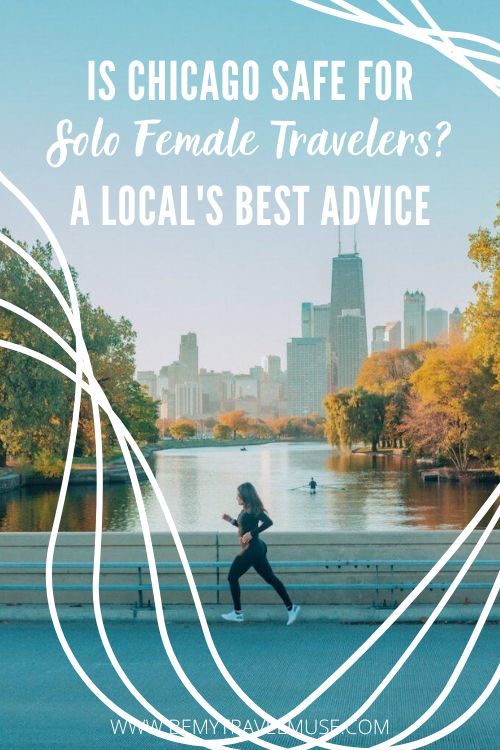 Chicago is an incredible city to visit. I wish I could see it with the fresh eyes of a newcomer all over again, as I vaguely remember what it was like to be enchanted by the Windy City for the first time. My hope is that these safety tips help you prepare yourself to stay safe in Chicago without intimidating you. I think it's a fantastic destination for solo female travelers, as long as they exercise caution and use street smarts.
Gear up for your trip with this epic list of things to do in Chicago, and let us know what you're most excited about!