Alaska is incredible in the summertime, with blooming wild flowers, active wildlife, and long days full of sunshine – sometimes. The thing about Alaska is, the weather can change all the time. I find that forecasts are almost never correct.
One moment I can be hiking outside in the sunshine, shocked that I'm somehow getting sunburned, and the next I'll want to be bundled up with several layers and waterproof gloves.
The thing about Alaska is, you can't necessarily expect it to be cold or warm. You can, however, expect that at some point it will be wet. So when it comes to climates that can change as much as Alaska in the summertime, I like to have layers and a few extra things to keep myself warm. Here's my essential Alaska packing list: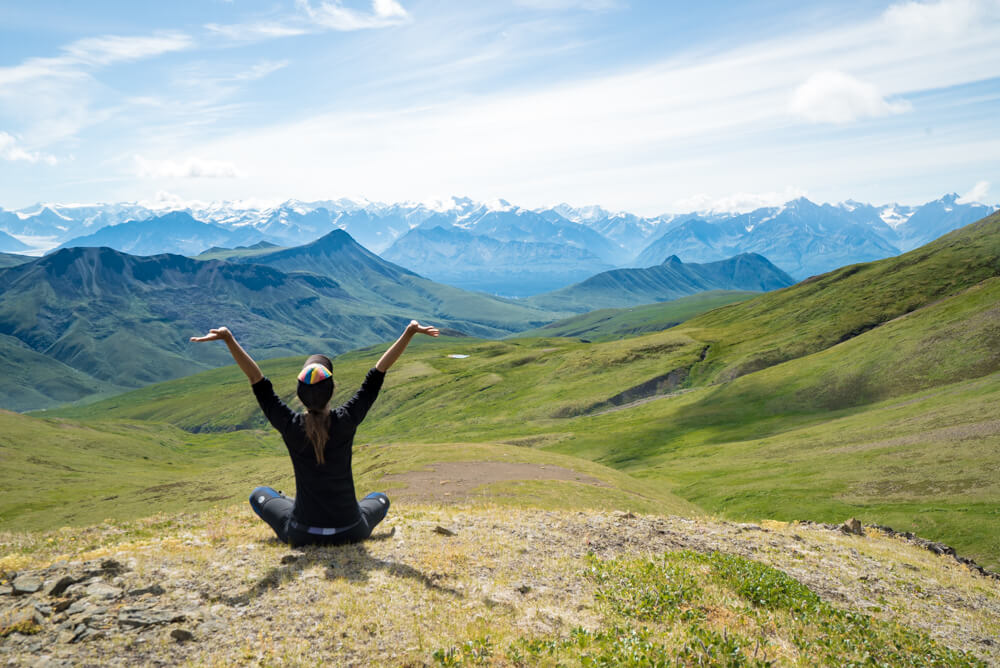 Your Alaska Itinerary
What you should bring depends on what you'll be doing. If backpacking in Alaska, you'll want all of the usual backpacking equipment as well as gaitors, potentially crampons if crossing any glaciers, and a satellite phone is a good idea, too.
Many visitors to Alaska take a cruise, which is how I did it on my most recent visit. I still brought hiking boots and layers, but was mostly comfortable in my track suit and casual sneakers.
My Alaska Packing List: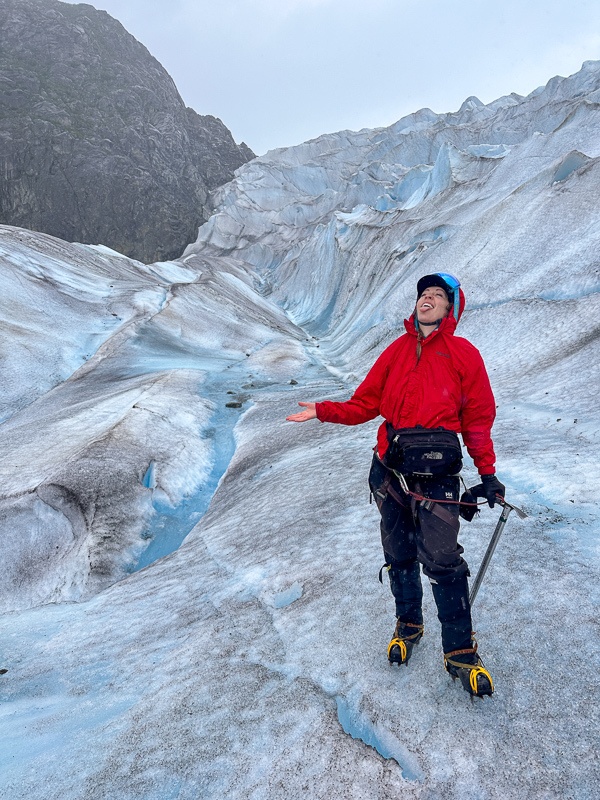 Carry on only tips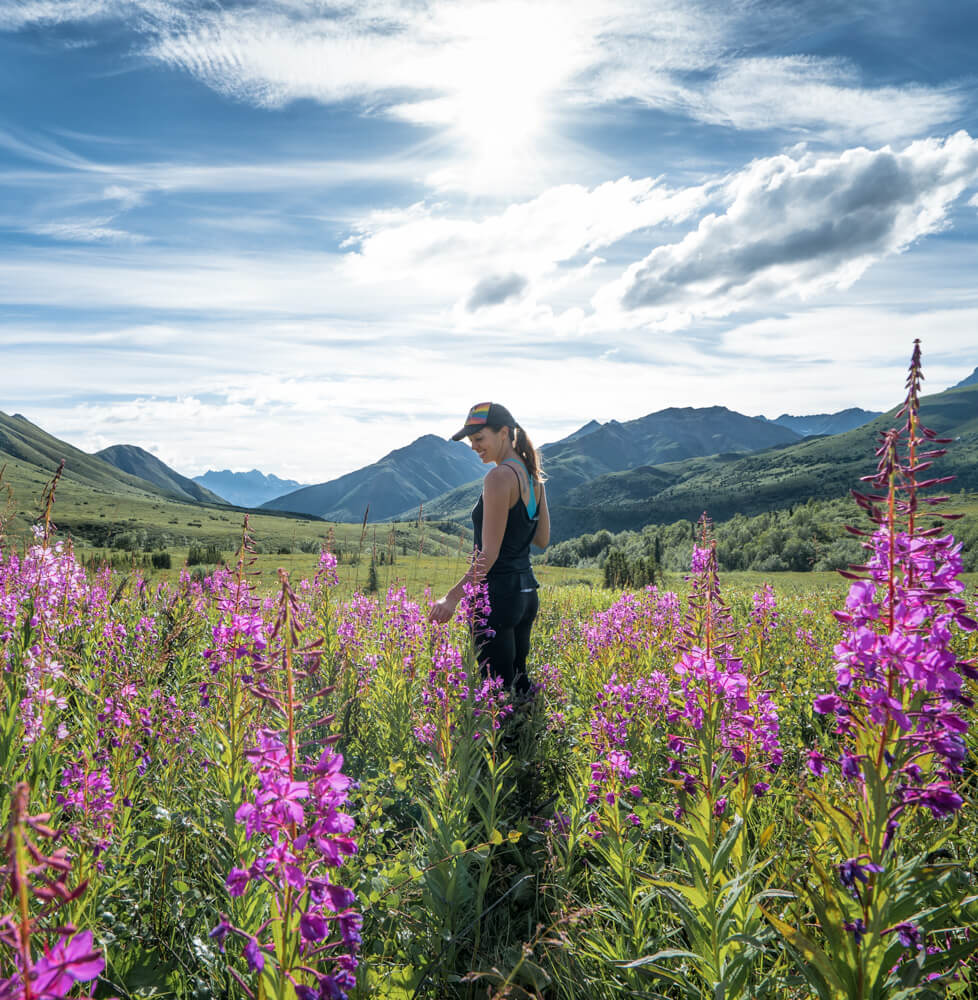 It's totally possible to go carry-on only in Alaska, especially if you aren't going to be using a tent or other specialized hiking equipment. I make it possible by using a packing cube to roll and compress my clothing. I also bringing one pair of shoes for hiking in and wearing them on the plane, and I wear my heaviest jacket on board too. It's always cold on flights anyway!
Most mid-range hotels in Alaska have washing machines, so if you bring enough clothing for a week, you can wash and wear your outfits again. If you bring layers, then you can mix and match so it doesn't always look like you're wearing the same thing – bonus!
Watch how I go carry on only in this video for more tips:
Additionally, I'll often just hand wash undies in the shower and hang them on the back of a chair to dry in between washing machine washes. There's often an AC unit I can park them in front of to make the drying process quicker.
If you're backpacking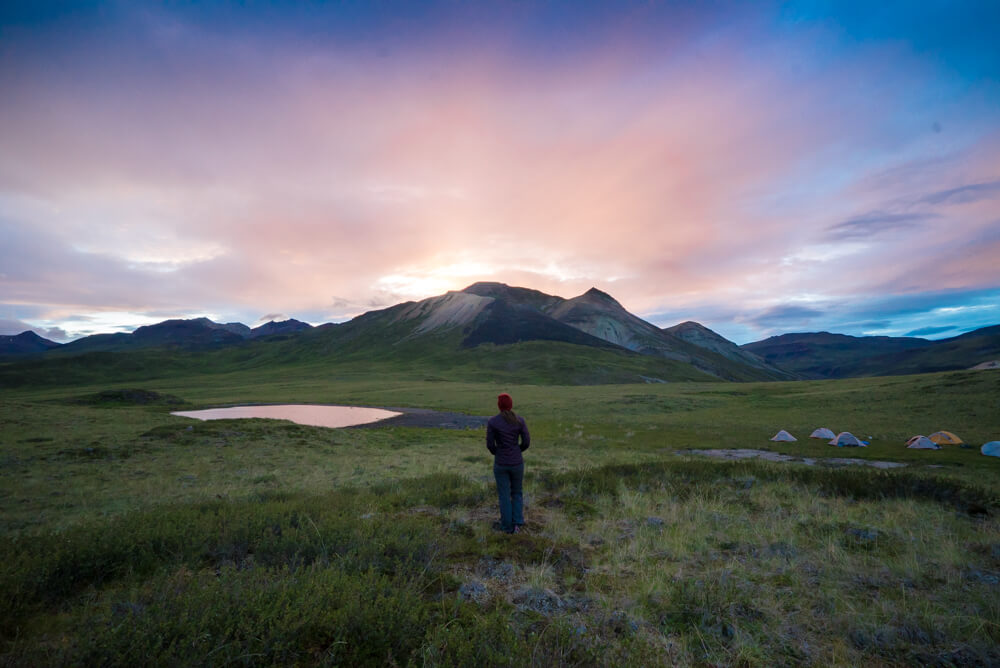 If you're heading to the backcountry, you'll have a lot of other important gear to bring along, including waterproof layers, waterproof gloves, lightweight layers that will keep you warm and dry, and of course all of the gear that goes along with a backpacking adventure like a tent and sleeping bag, etc.
In this case I'd alter the list above and replace it with this backpacking Alaska packing list and prep guide, complete with all of the gear that I have used for the past 2 summers on 8-day backpacking trips in Alaska.
The key is to stay warm and dry, and to keep things as light as possible.
Photography equipment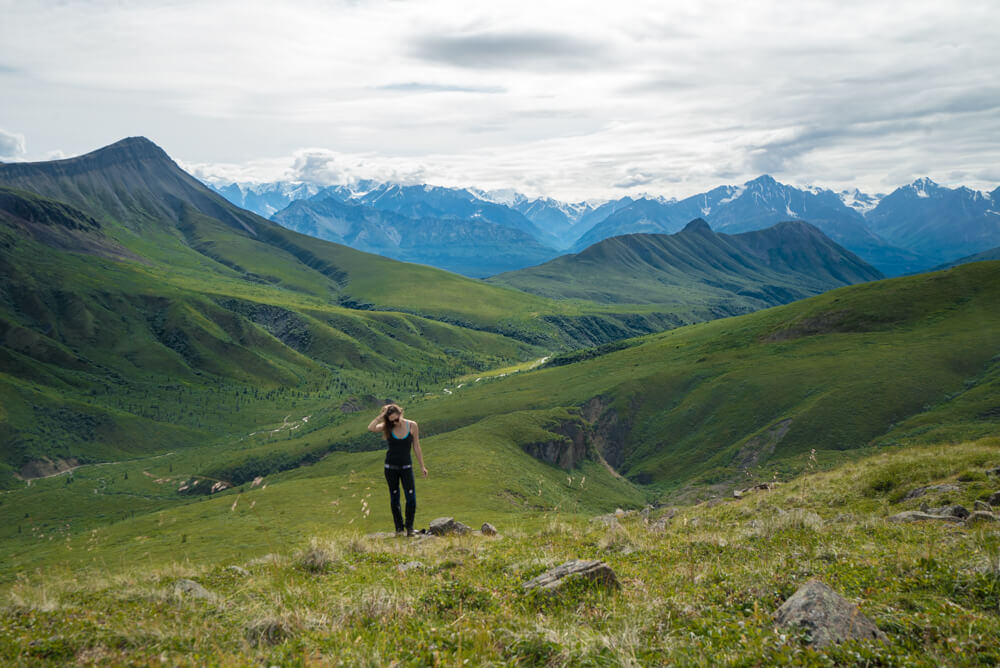 I'm super into photography, and there's no way I'd head to Alaska without bringing along my camera, drone, and a solar charger to keep both powered up!
If you're in the market for a camera, I highly recommend the Sony a6000. If you're curious what I use, here's a full guide to my equipment including my lenses.
I hope this list helps you to feel more prepared for the last frontier- truly one of the most beautiful places in the US, if not the world.
Pin me for later: