Picture the perfect ingredients for a relaxing getaway: delicious farm-to-table food; rolling, moody waves; whale spouts in the distance; and the tallest trees on Earth as your frame. This is the beauty of the Mendocino Coast, easily the most romantic place on earth.
I keep coming back thanks to the natural beauty and the fact that every time I'm there, it feels like a retreat from reality, a delicious escape. How convenient that it's only a few hours north of the Bay Area!
Mendocino is known for boutique hotels and B&Bs. Having stayed in my fair share, I can say that these are the best luxury hotels in Mendocino:
1. The Inn at Newport Ranch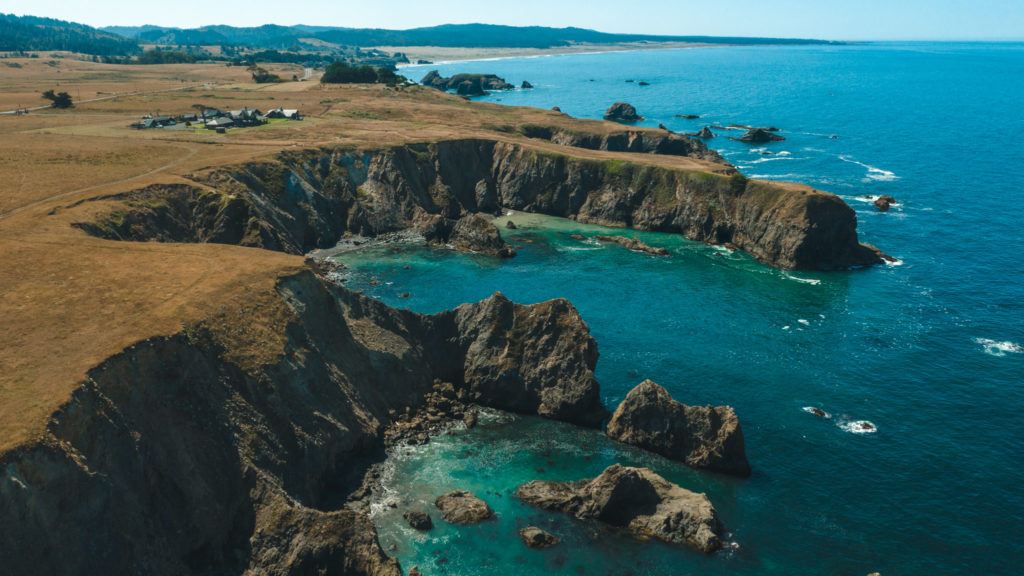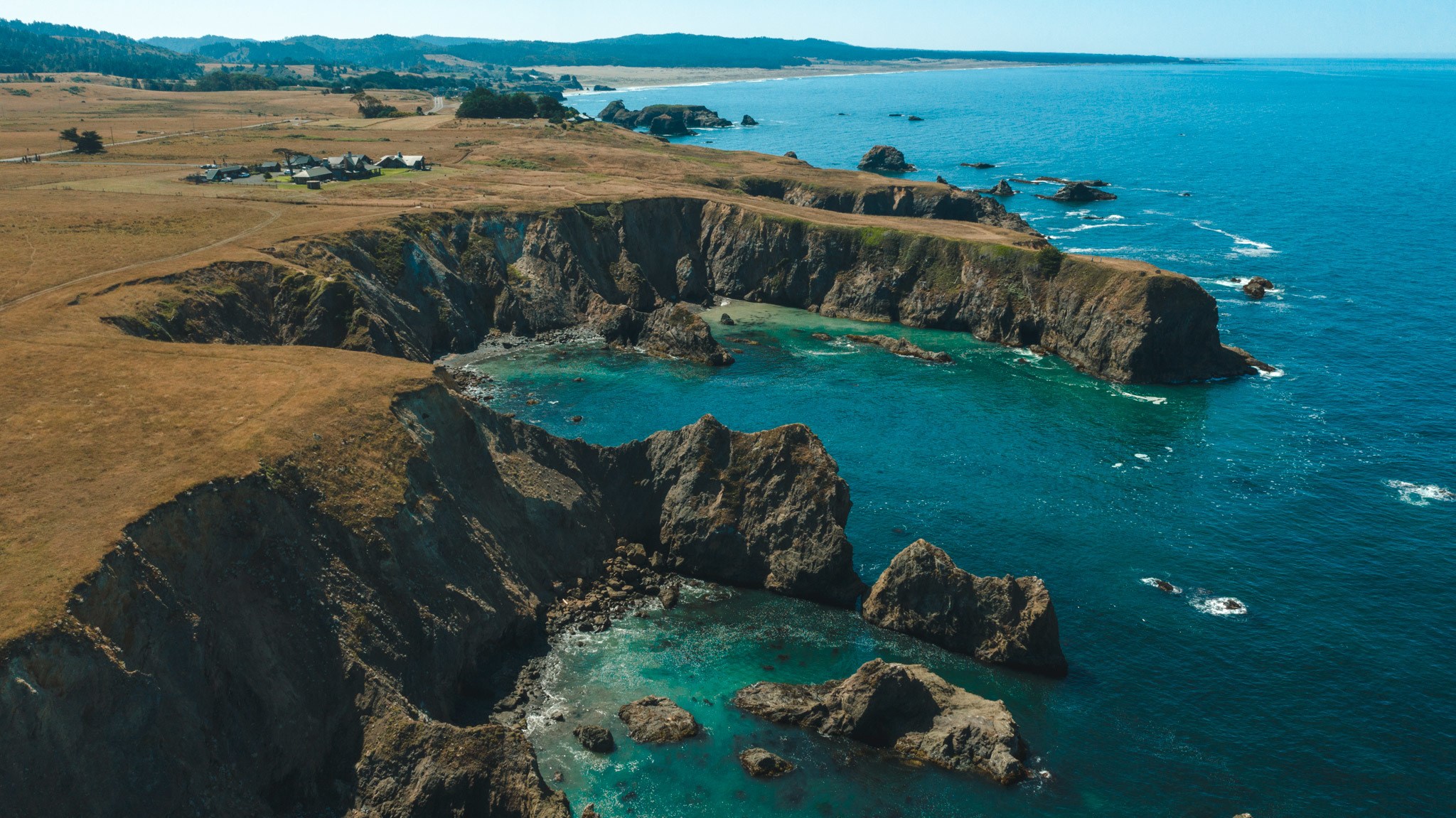 If you want solitude, the Inn at Newport Ranch is tough to beat. It sits on over 2,000 acres of private land encompassing seaside cliff walks and trails through the redwoods. Each room is impeccably designed, with redwood trees and hot tubs in some.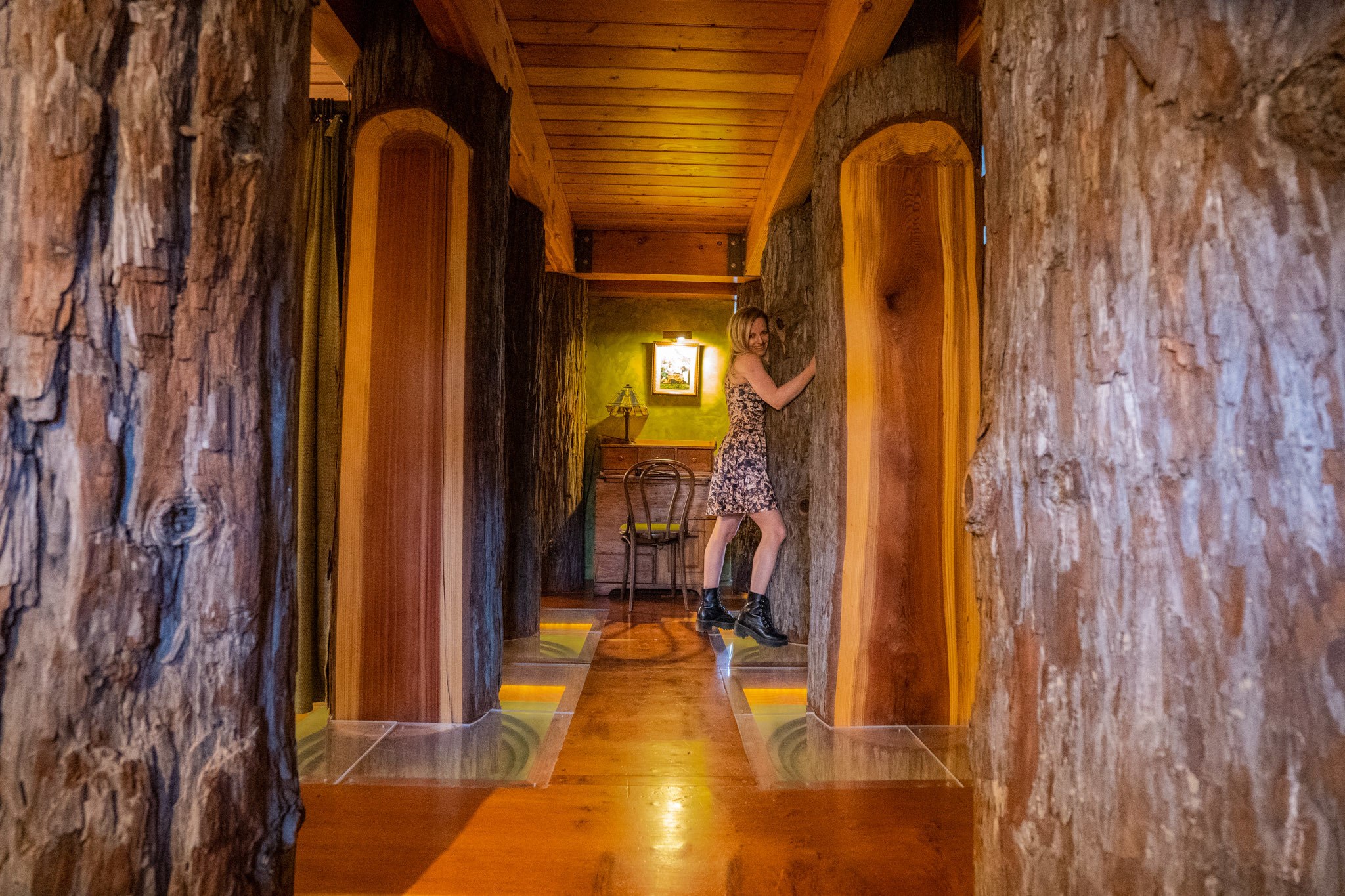 Each evening, guests are treated to a happy hour beverage and an optional delicious dinner. There's also an organic garden, and our room featured a kitchen.
While there, I highly recommend taking the ATV tour through the forest. You may even be able to forage for mushrooms!
This is the perfect escape if you're looking for something romantic, secluded, relaxing, and truly away from it all. It's a popular spot for engagements and weddings, too!
2. Brewery Gulch Inn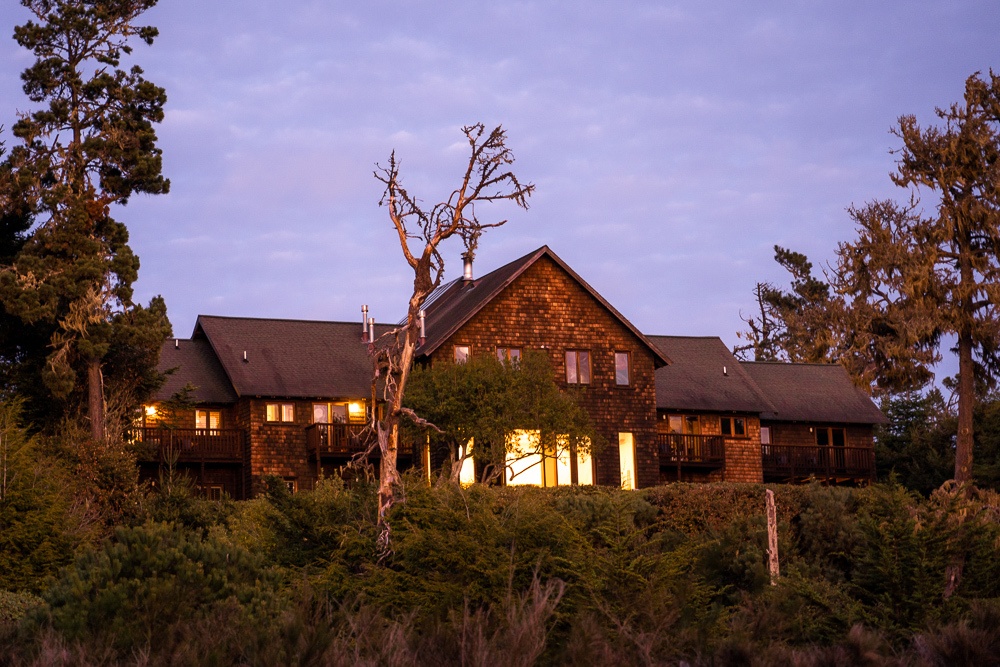 For something closer to Mendocino proper, the Brewery Gulch Inn is in the perfect location for exploring the state parks, the boutiques in town, and coastal walks.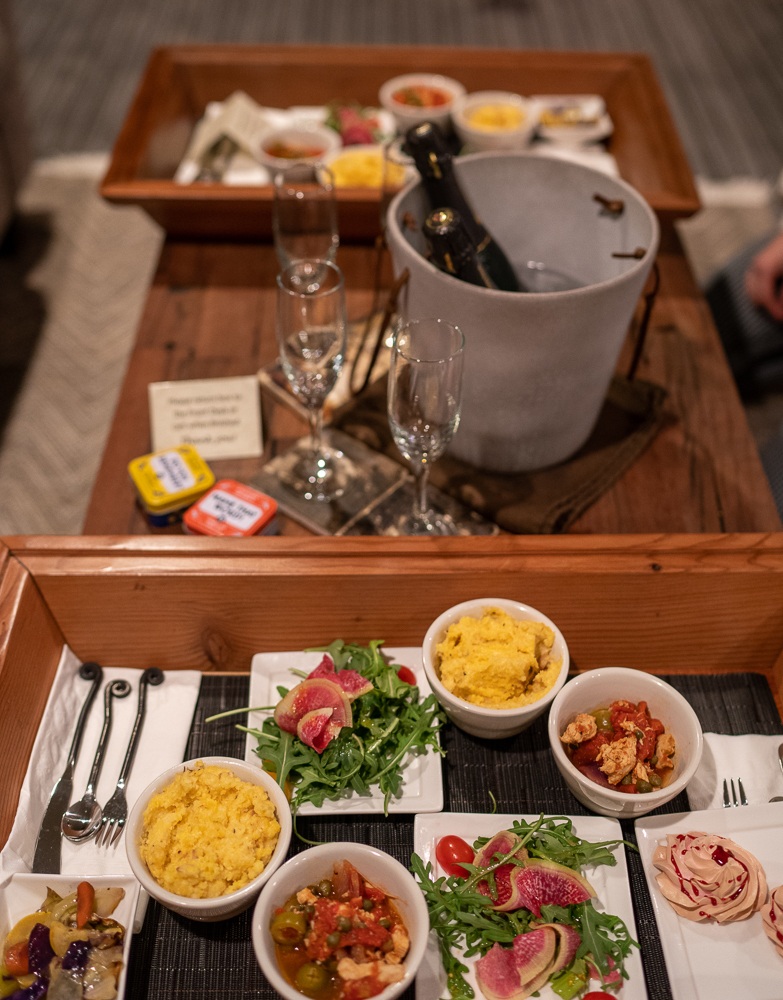 Most of the rooms feature of view of the ocean, in addition to a delicious breakfast each morning and tapas in the evening. Both meals were delicious, and the tapas were often enough for dinner for me.
This is another ideal romantic getaway, with an adorable garden and rustic, woodsy feel.
3. Elk Cove Inn and Spa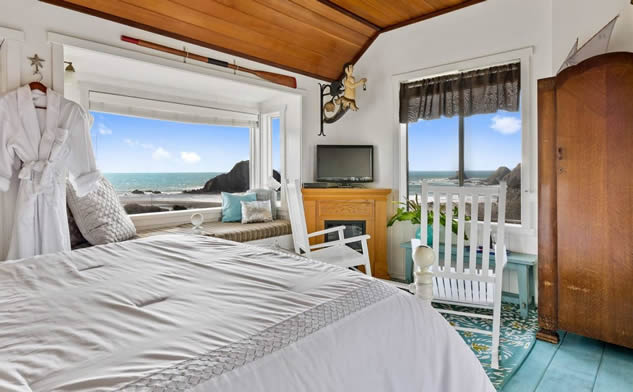 Heading south along the coast, the Elk Cove Inn and Spa is another quaint B&B that offers stunning views from many of its rooms, delicious food, and a beach that feels almost private. I loved watching the pelicans dive into the water and fly around the rugged coastline at sunset.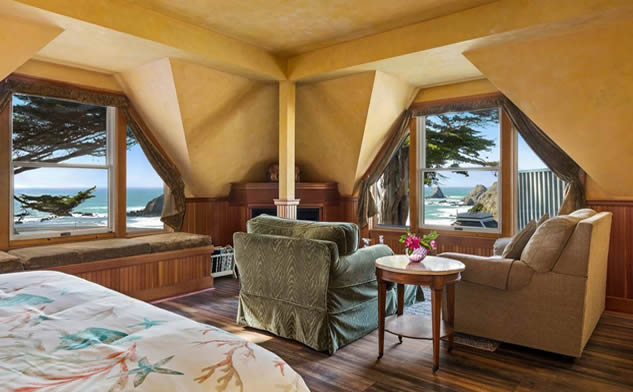 It felt like a magical moment when Mother Nature and I were having a moment, as is so often my feeling in the Mendocino area.
I recommend booking one of the suites with an ocean view. Bonus: this is a pet-friendly hotel!
4. Agate Cove Inn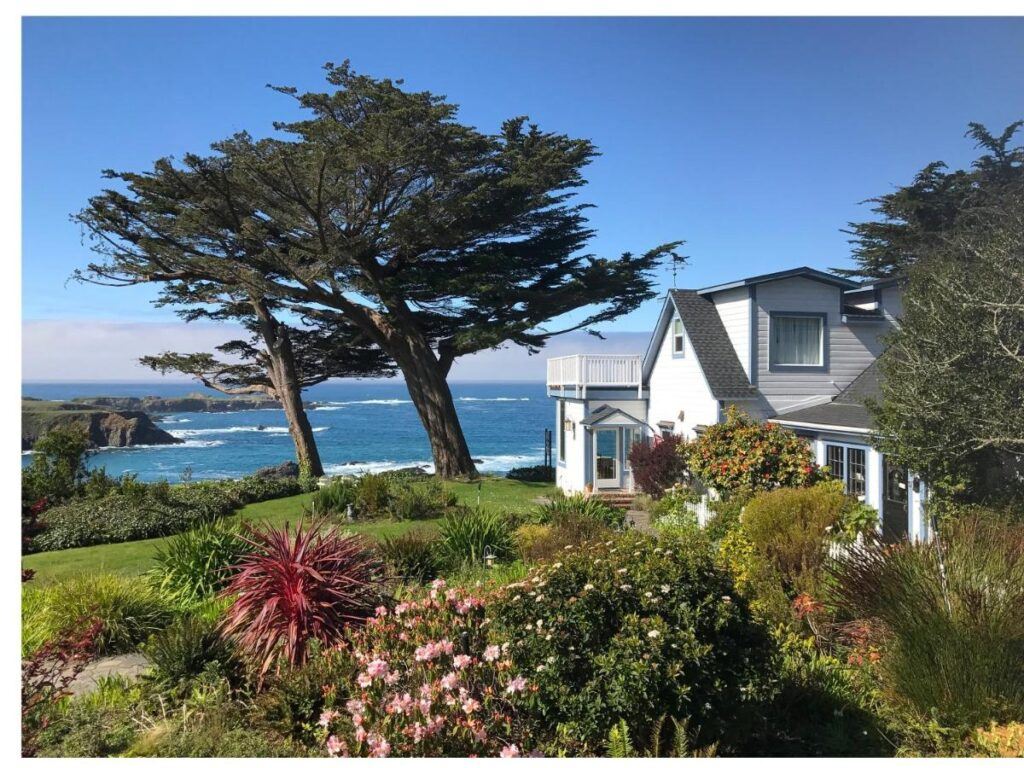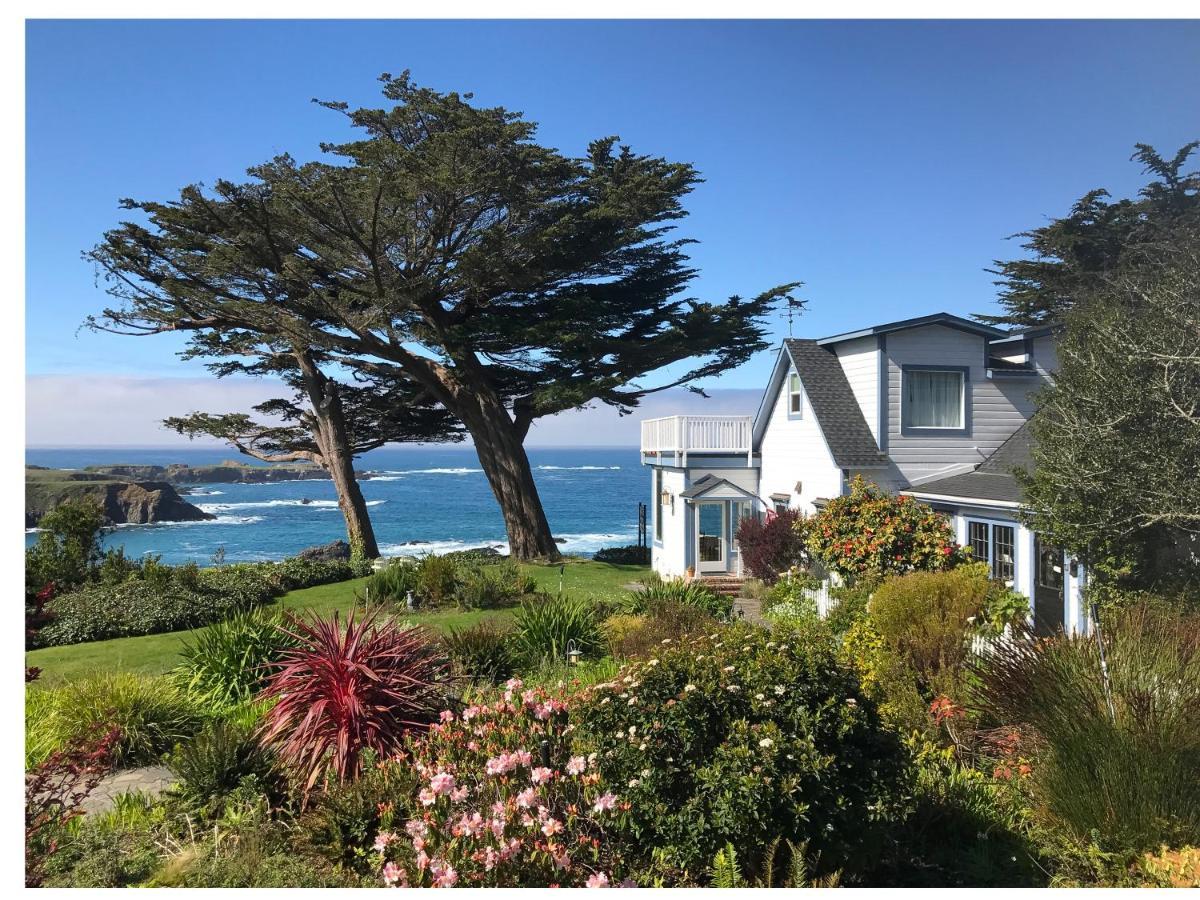 Nestled on the coast is Agate Cove Inn, a charming B&B that goes above and beyond with its spectacular views, delicious two-course breakfast, and superb hospitality. The property's main building features a terrace where one can relax and enjoy the ocean vista while having breakfast.
The cozy feel of the rooms and the bonus of having small fireplaces make this a fantastic place to stay during any season. Keep in mind that not all rooms have an ocean view, so if you're looking forward to waking up to the sight of the Pacific, make sure to go for a suite with a sea view, which is specified upon booking.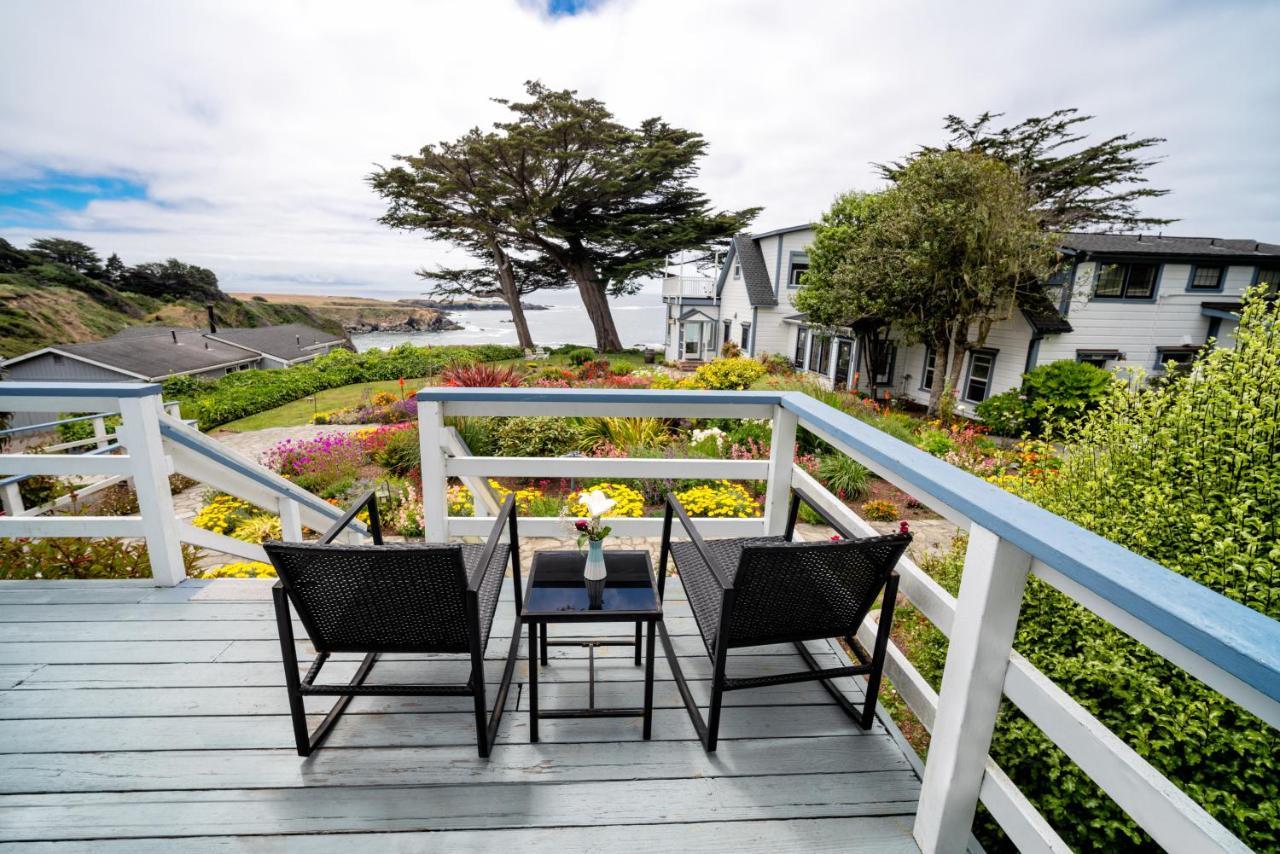 Another draw of Agate Cove Inn is its location. It's just a short walk from attractions like the Mendocino Art Center, the Temple of Kwan Tai, and the Highlight Gallery. It's also a certified "Travel Sustainable" property, meaning the staff takes significant steps to make your stay more sustainable.
5. SCP Mendocino Inn and Farm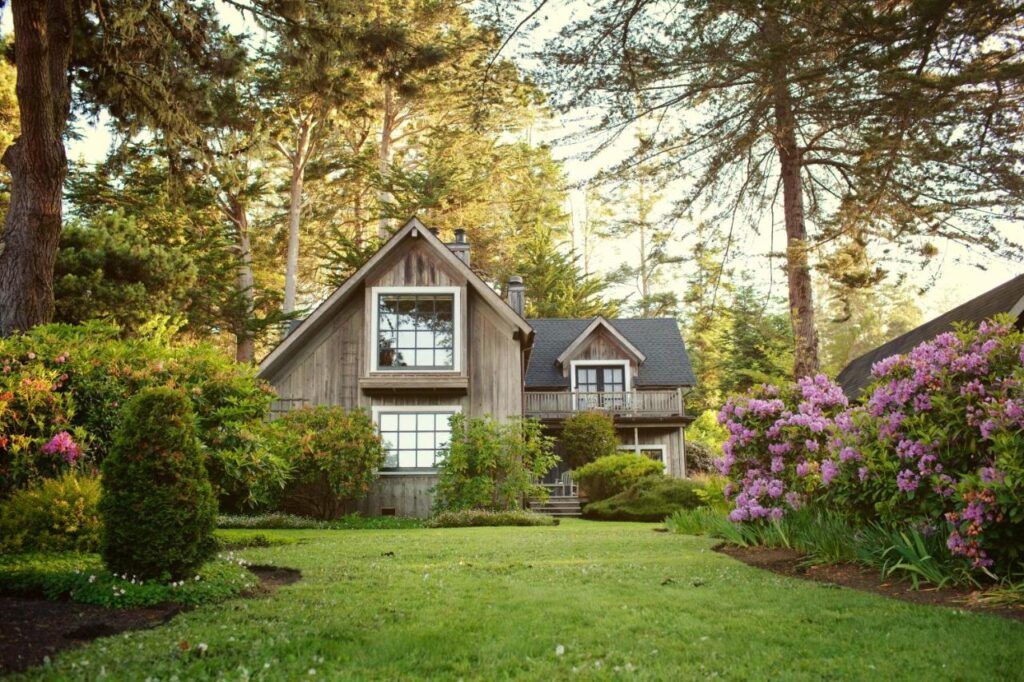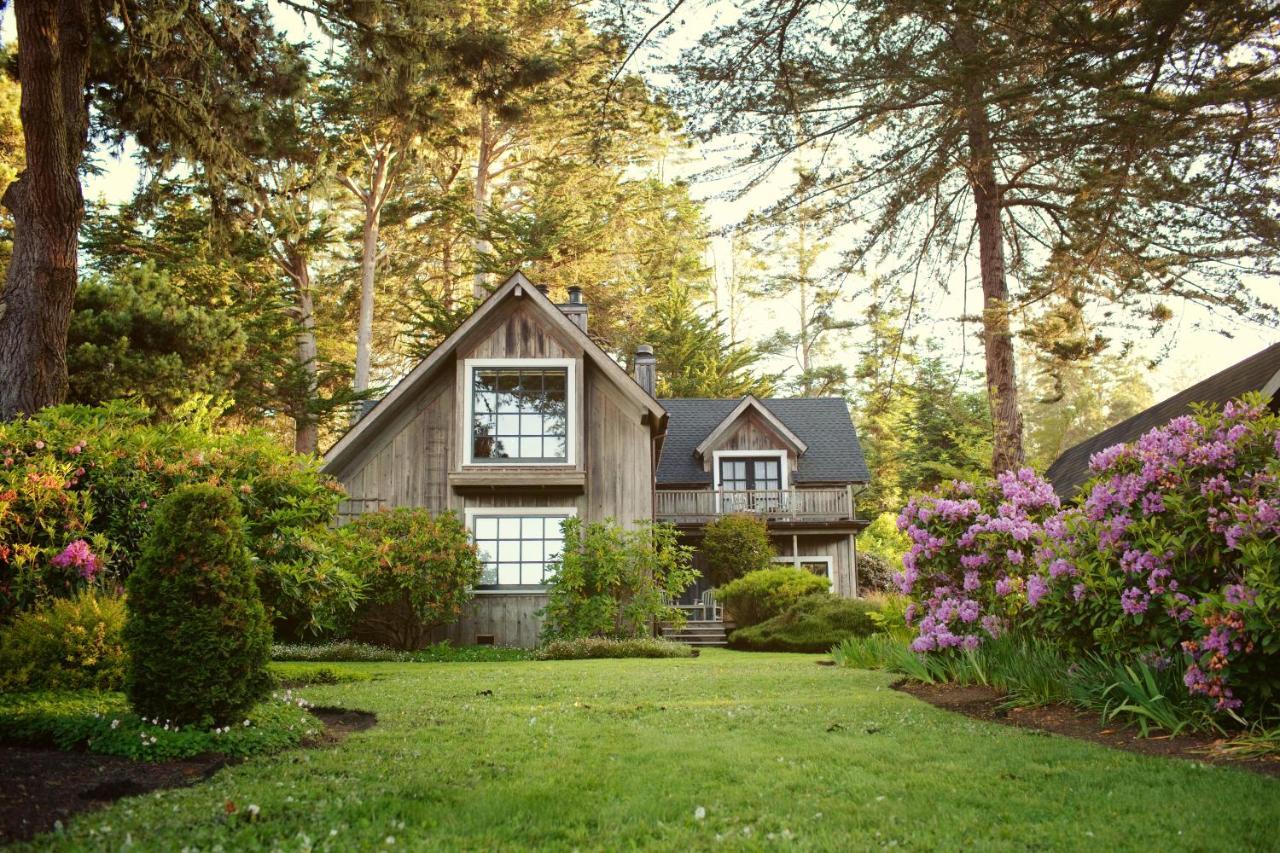 This sweet B&B is in Little River, just a five-minute drive from downtown Mendocino. It's also a six-minute walk from Van Damme Beach and the hiking trails in Van Damme State Park.
One of my favorite things about SCP Mendocino Inn and Farm is the spectacular service and breakfast baskets delivered to the room each morning. Another aspect that makes this place unique is the farm setting: you can wander the grounds and see the chickens and lamas they have.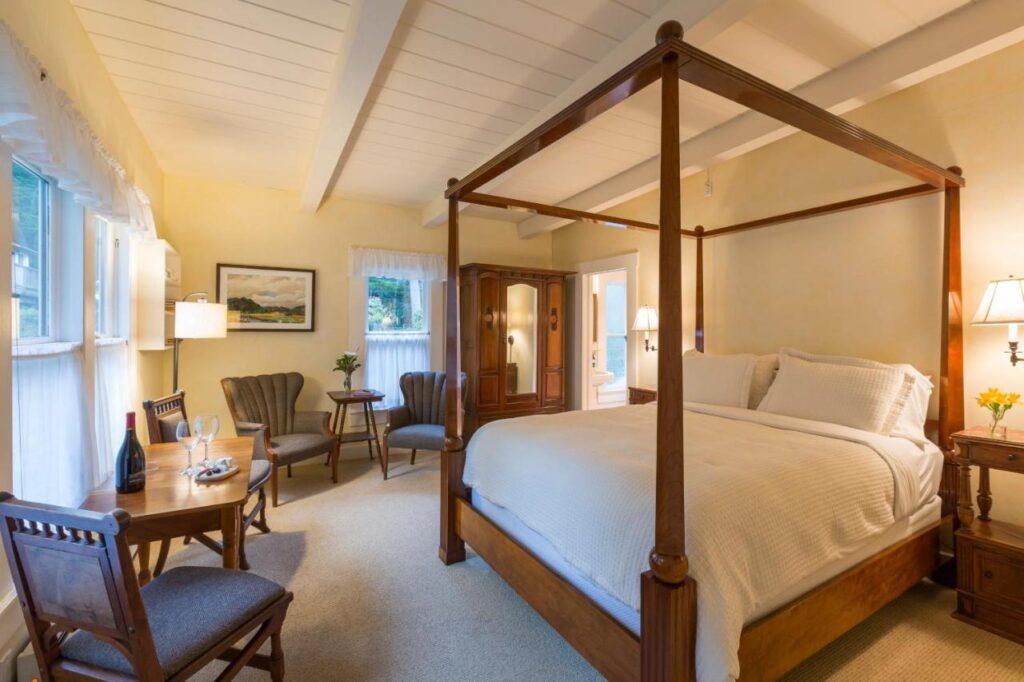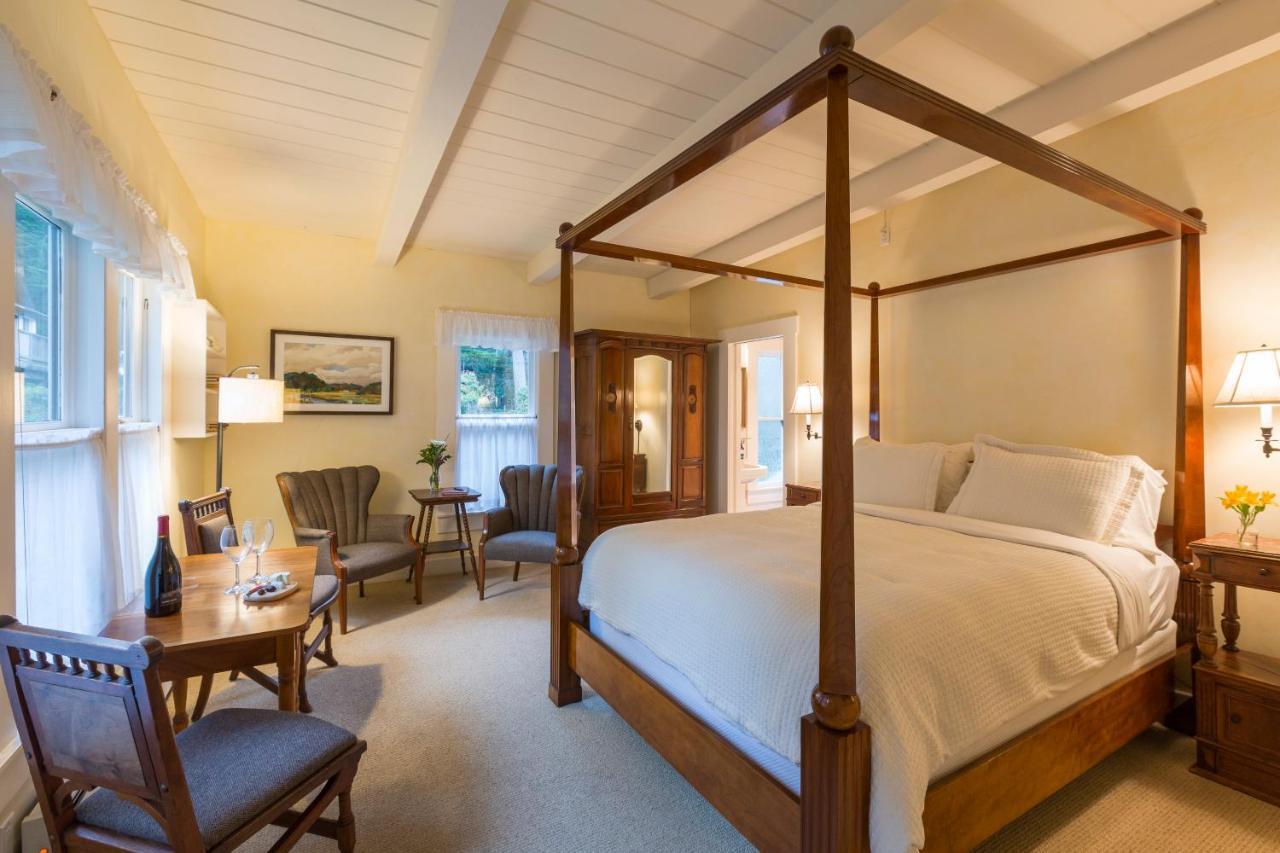 While not all of the suites here have a sea view, some offer a balcony on which one can fully appreciate the beauty of the Mendocino Coast.
6. Heritage House Resort & Spa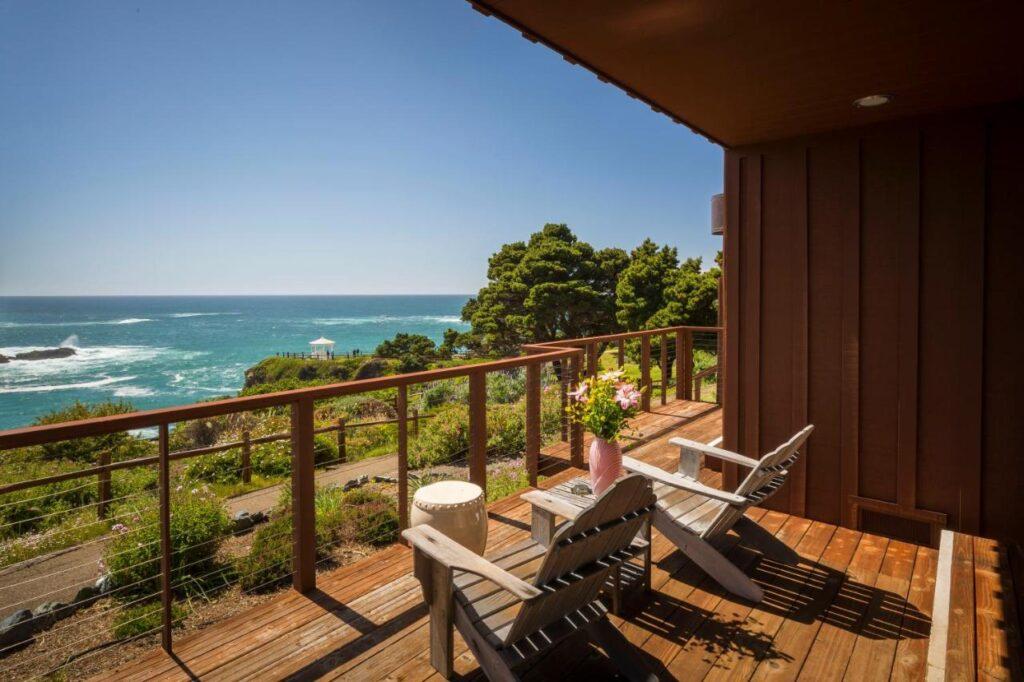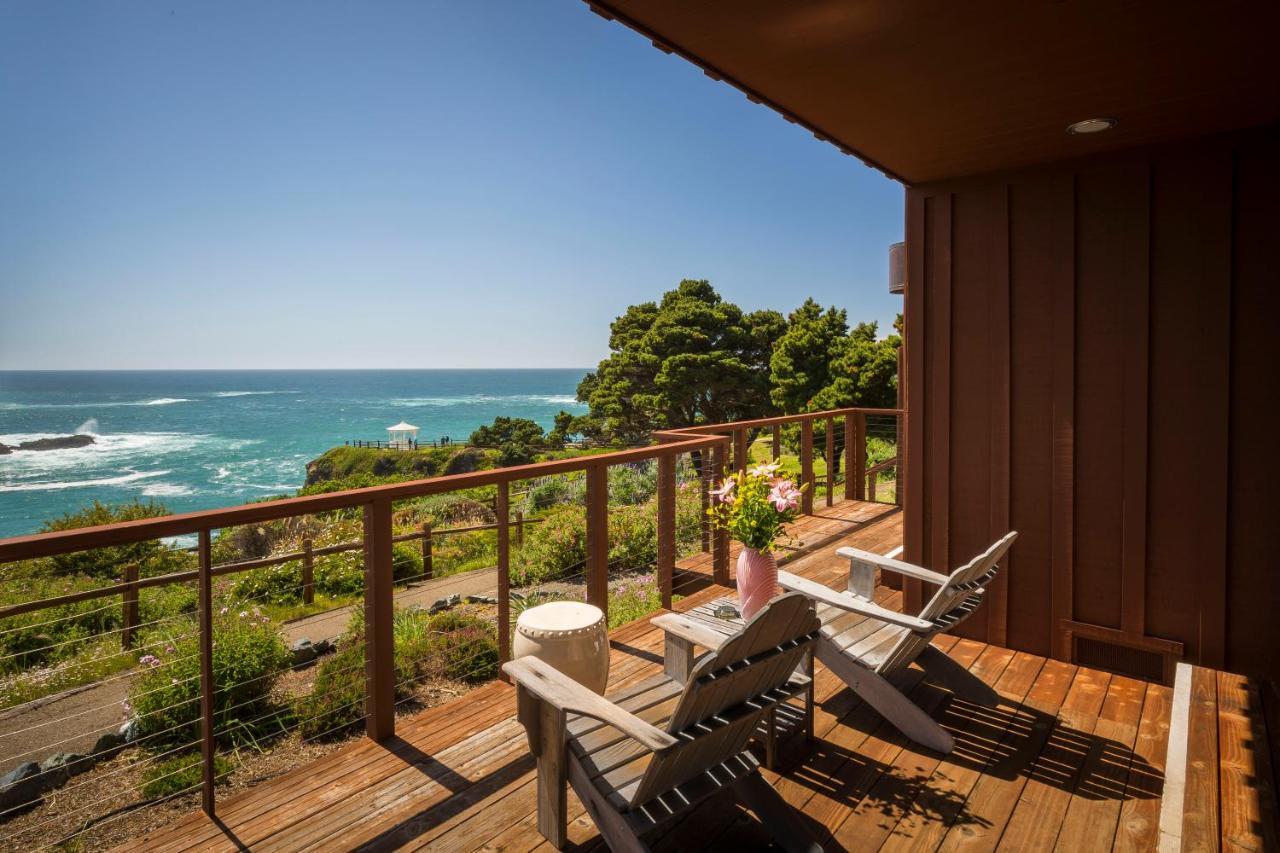 Imagine waking up in the morning and walking mere minutes to an empty beach, feeling the salty mist in the air, and listening to the dramatic crash of waves on the shore. Located in Little River, just a 10-minute drive from downtown Mendocino, Heritage House Resort & Spa offers guests access to a private beach, so you can do just that.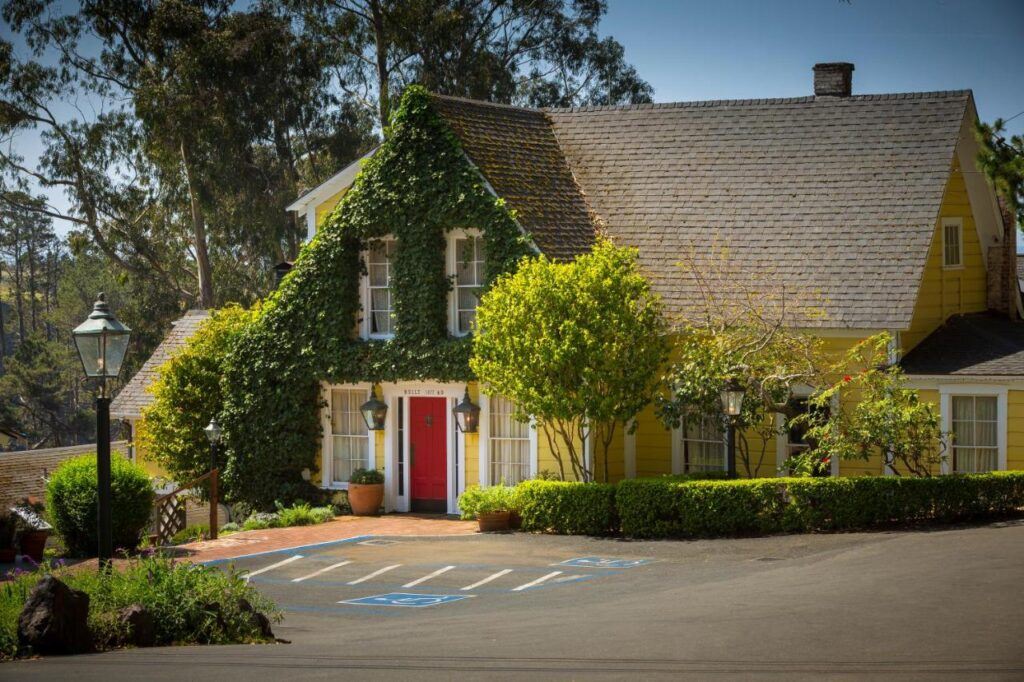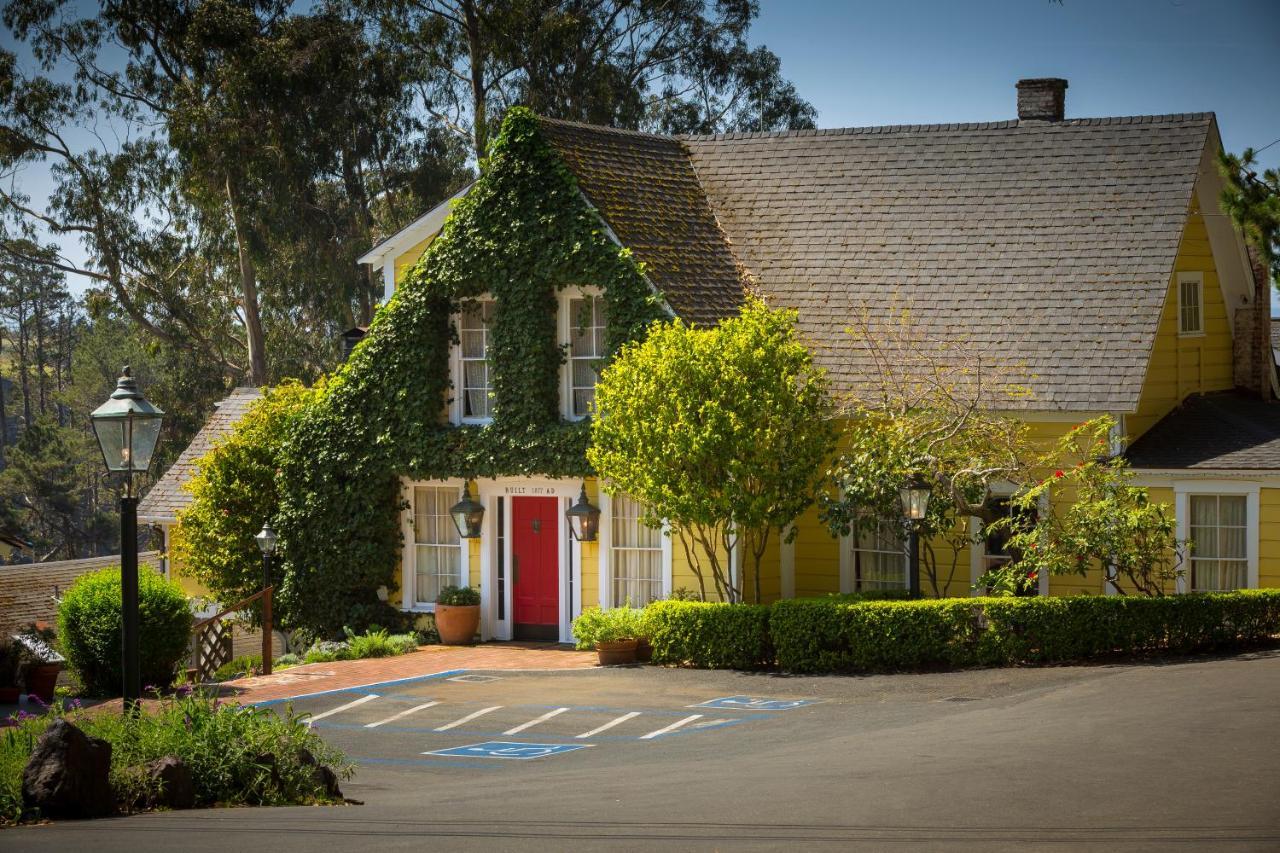 The on-site restaurant, 5200 Restaurant & Lounge, is one of the most well-rated in the area, which is a big perk. The property is also pet-friendly; guests can bring their pups to the beach to play. Some suites have a balcony and ocean view.
7. North Cliff Hotel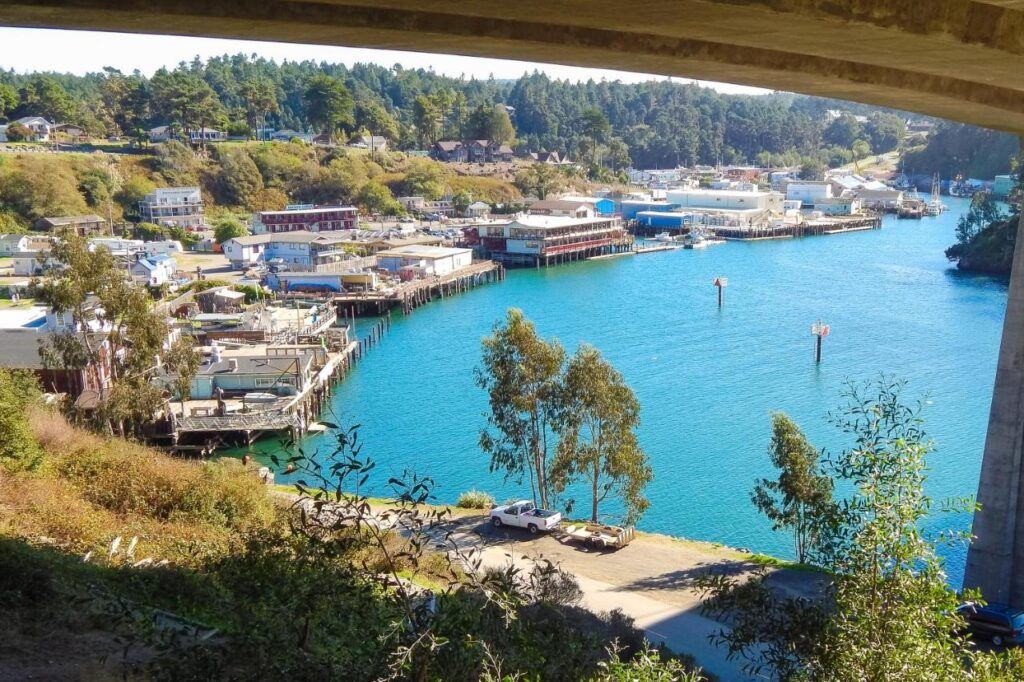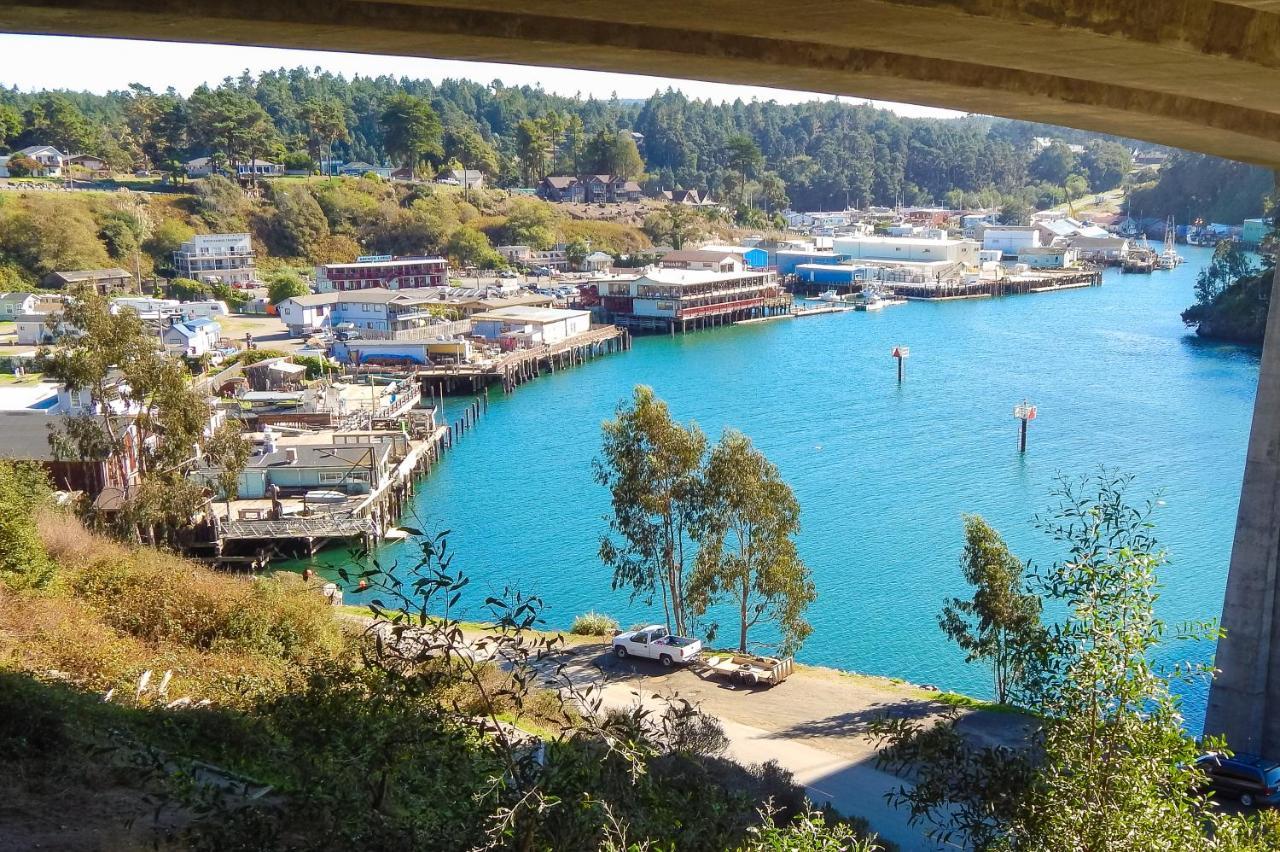 In Fort Bragg, just a three-minute drive from iconic Glass Beach, lies North Cliff Hotel. This cozy spot offers ocean views in every room, some of which have two-person spa tubs with a view as well. The hotel overlooks Noyo Harbor, where you can watch fishing boats depart or floating into the distance.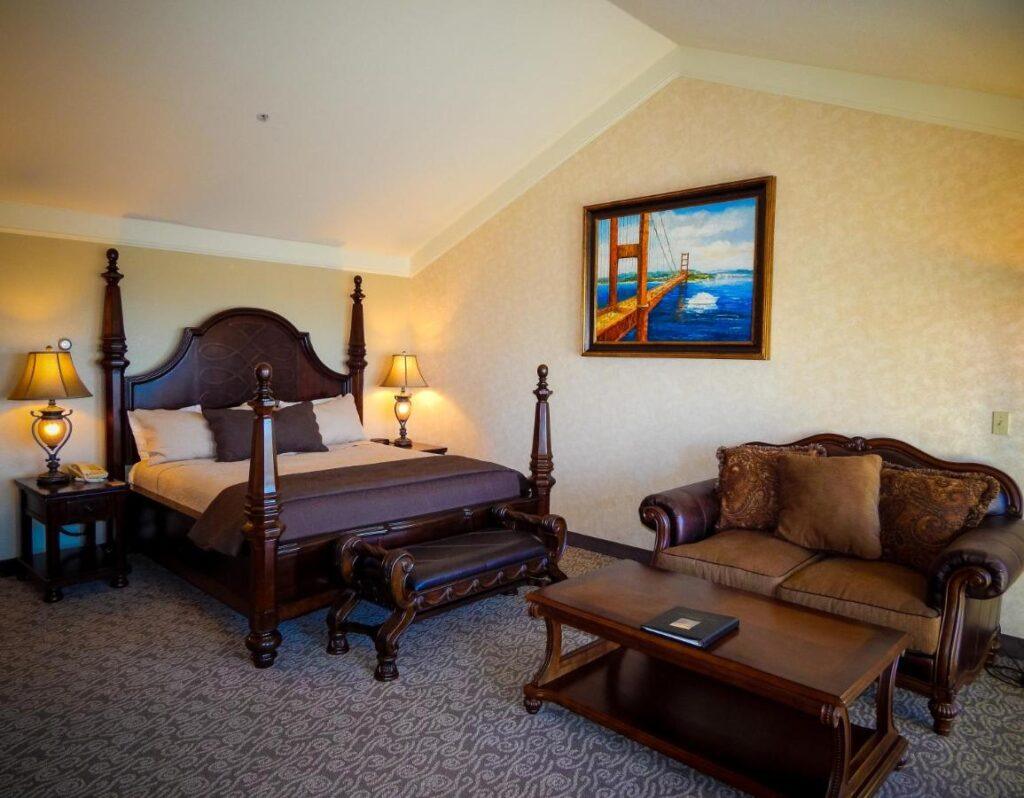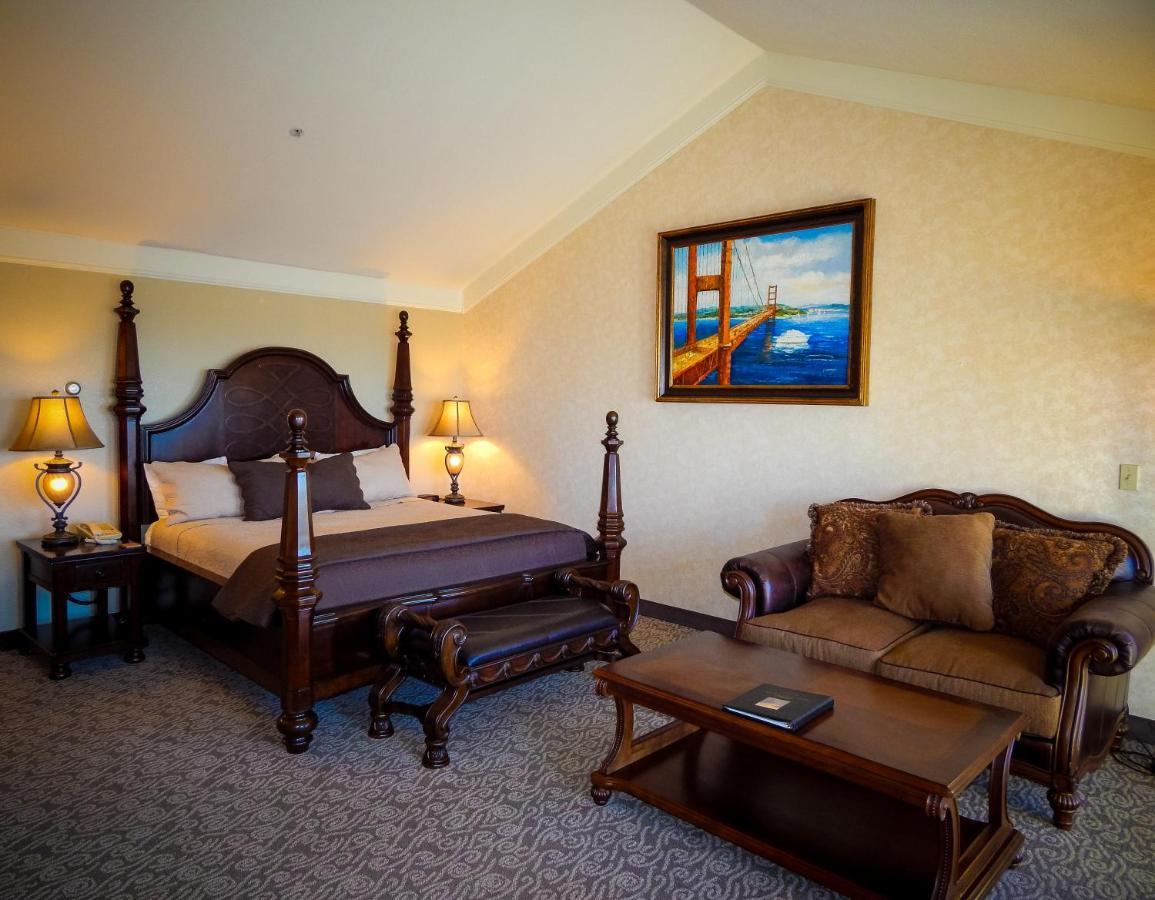 From North Cliff Hotel, one can walk to Noyo Beach, Pomo Bluffs Park, and the new Coastal Trail. Other attractions, like Mendocino Headlands State Park, Mendocino Coast Botanical Gardens, and Inglenook Fen-Ten Mile Dunes Natural Preserve, are just a short drive, too.
8. The Stanford Inn by the Sea Eco-Resort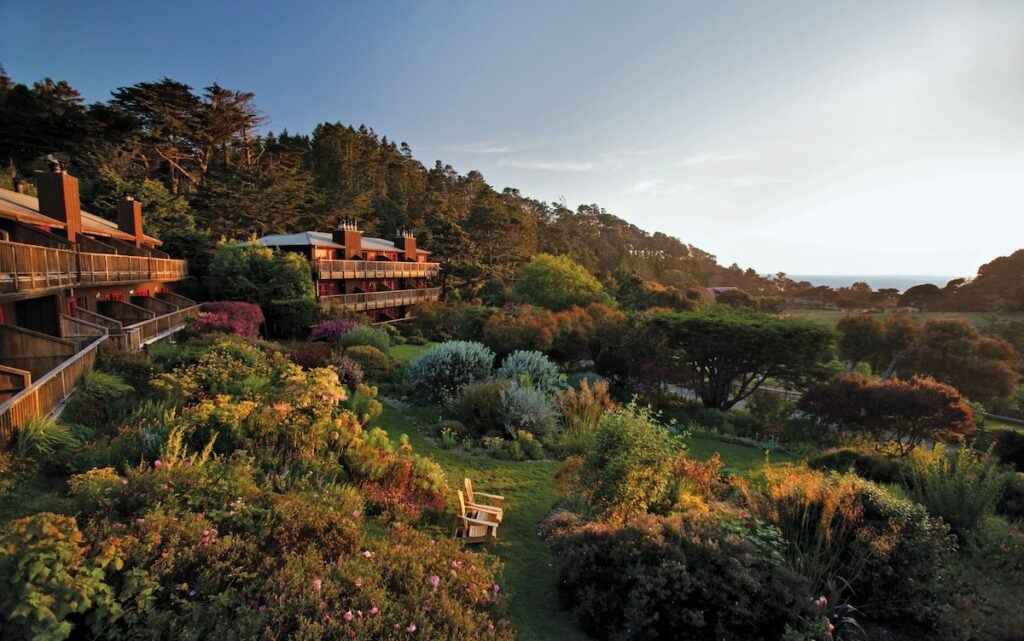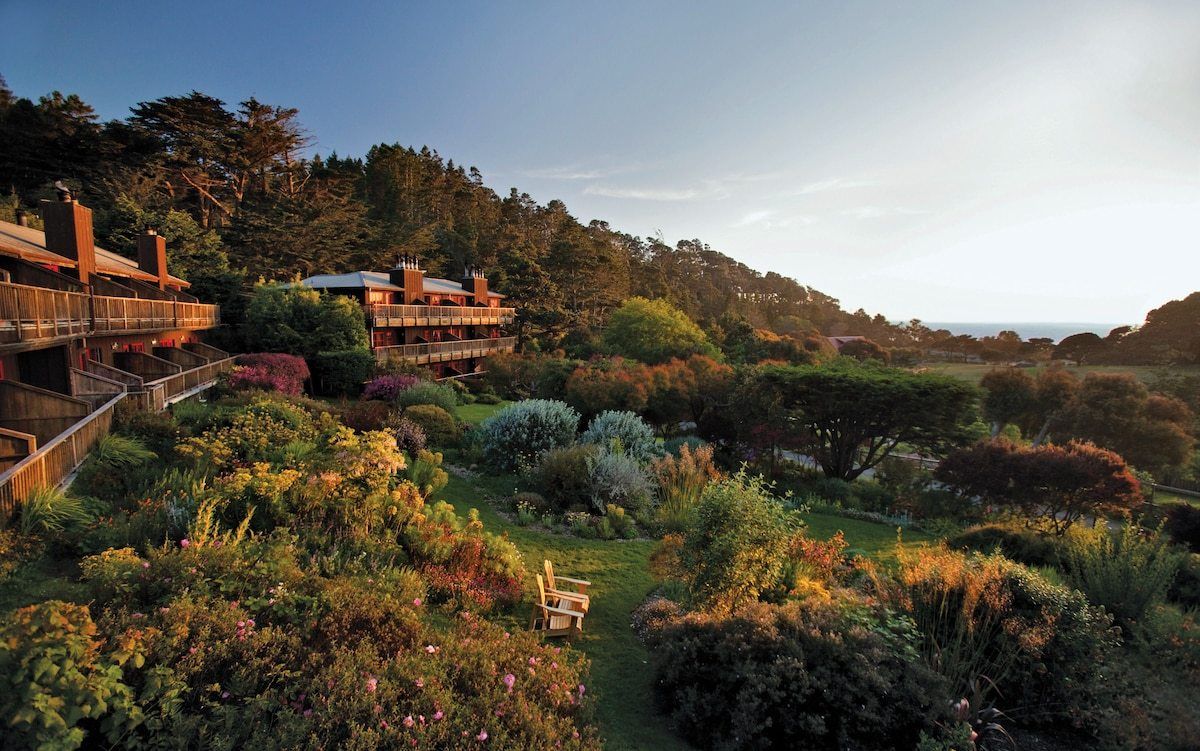 Perched next to Big River and offering rooms with sea, bay, and river views is the Stanford Inn by the Sea Eco-Resort. The rural location of this hotel makes it one of the most serene in the area, so those looking for quiet accommodations will love this one.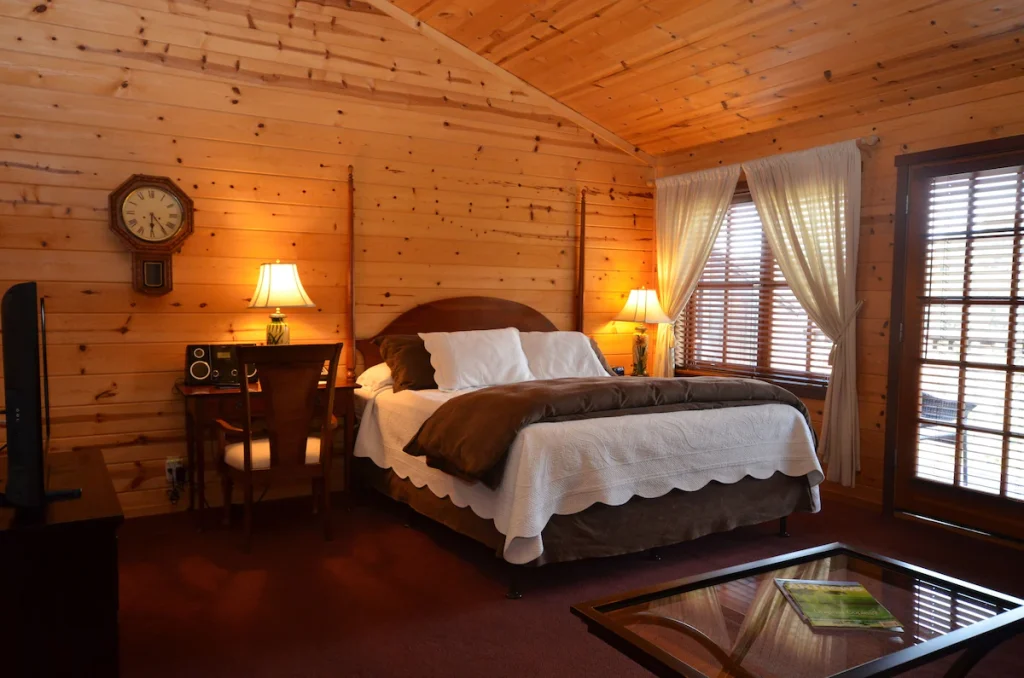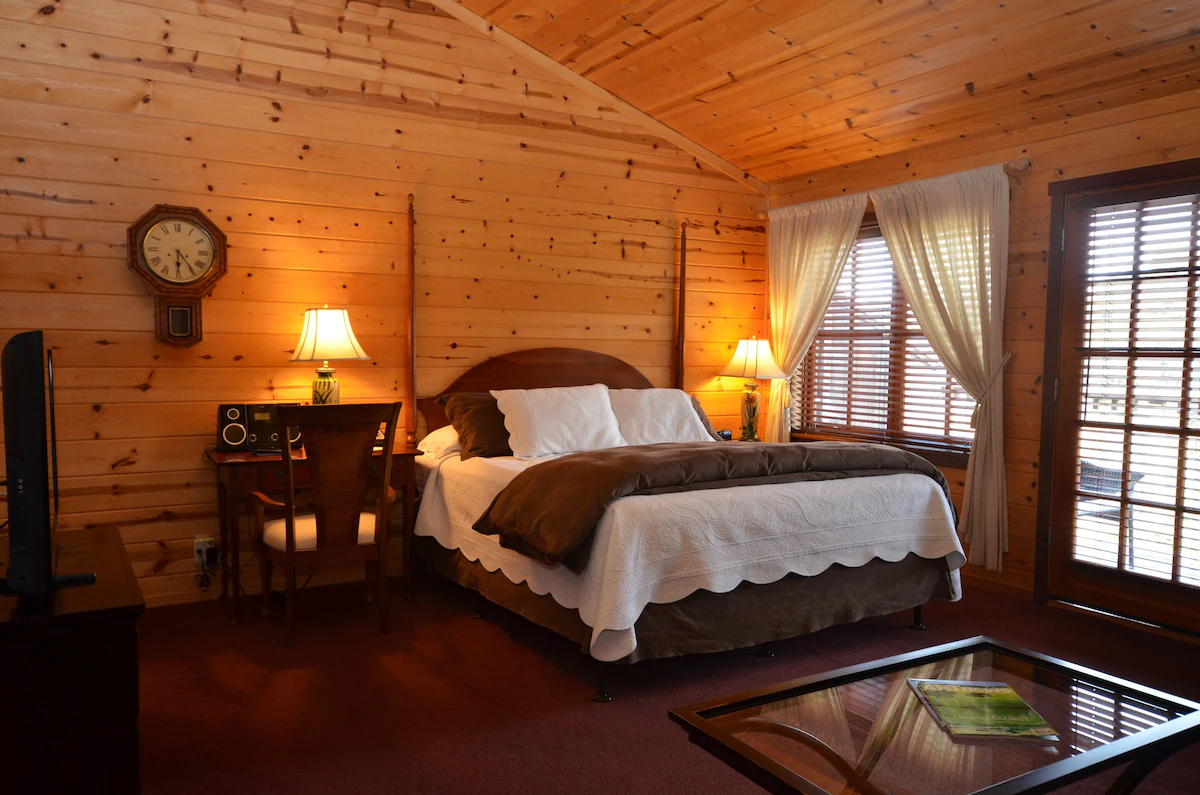 Here you'll also find a vegan restaurant, The Ravens; a spa offering Ayurvedic treatments and Swedish massage; a gym that offers yoga classes; an indoor pool; and complimentary bike rentals. It's also pet-friendly!
9. Noyo Harbor Inn Restaurant and Tavern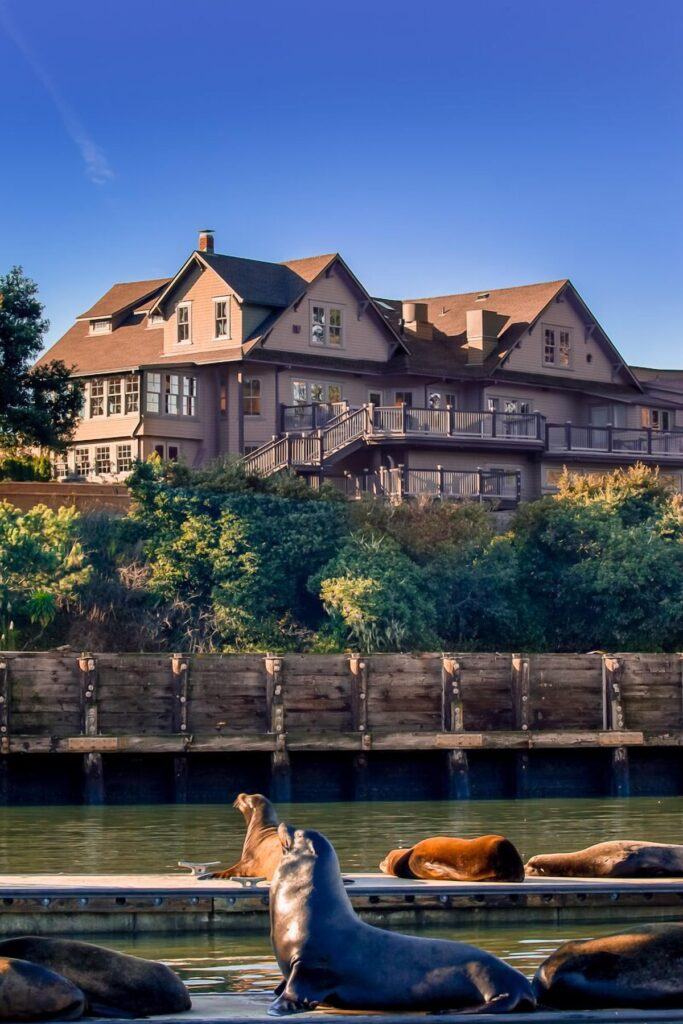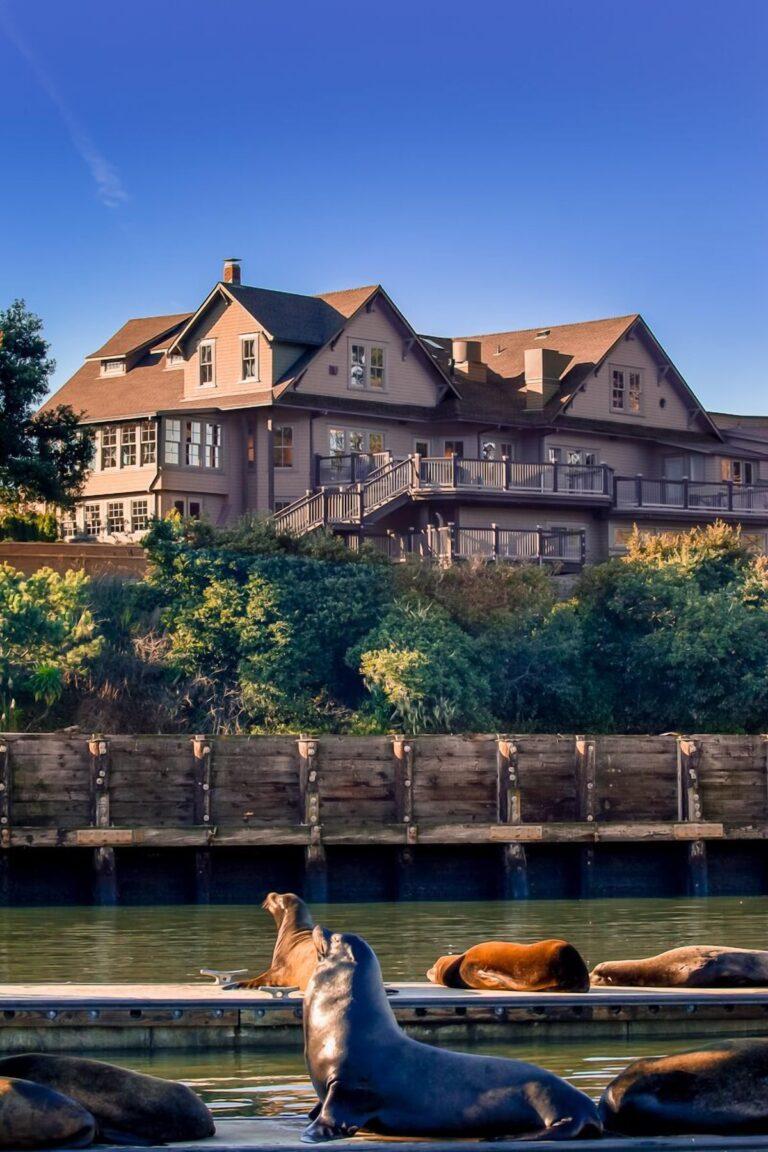 Another Fort Bragg gem, the Noyo Harbor Inn Restaurant and Tavern keeps regulars coming back for its outstanding hospitality, spa offerings, and awesome location. Here you'll have fantastic views of the marina from the main balcony on the property. Not all rooms have a sea view, though, so make sure to book one that specifies the view if that's what you're hoping for.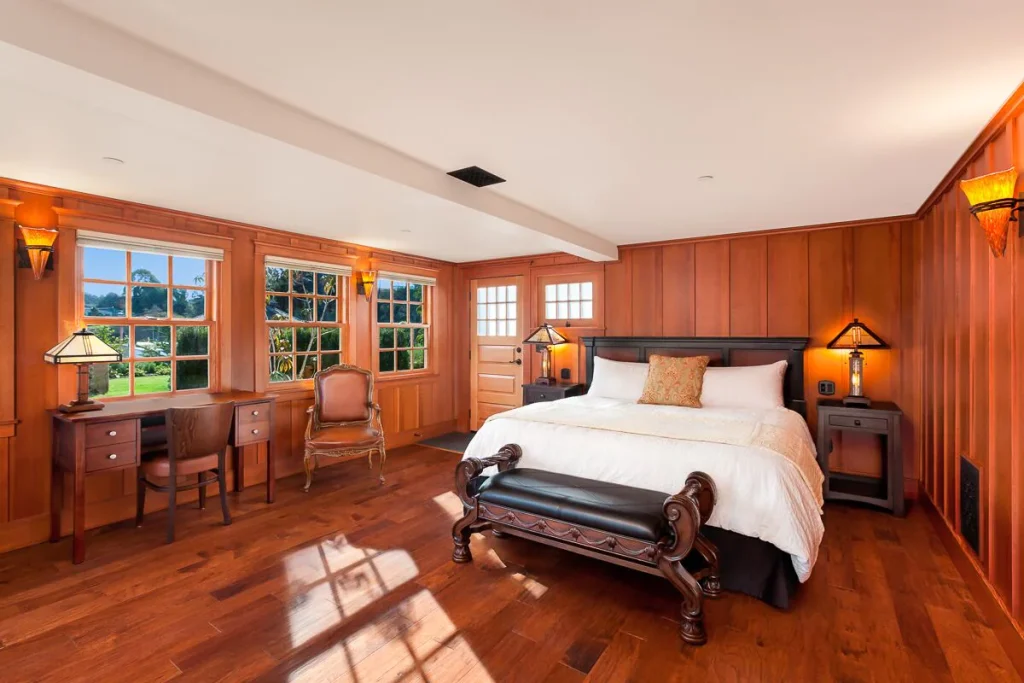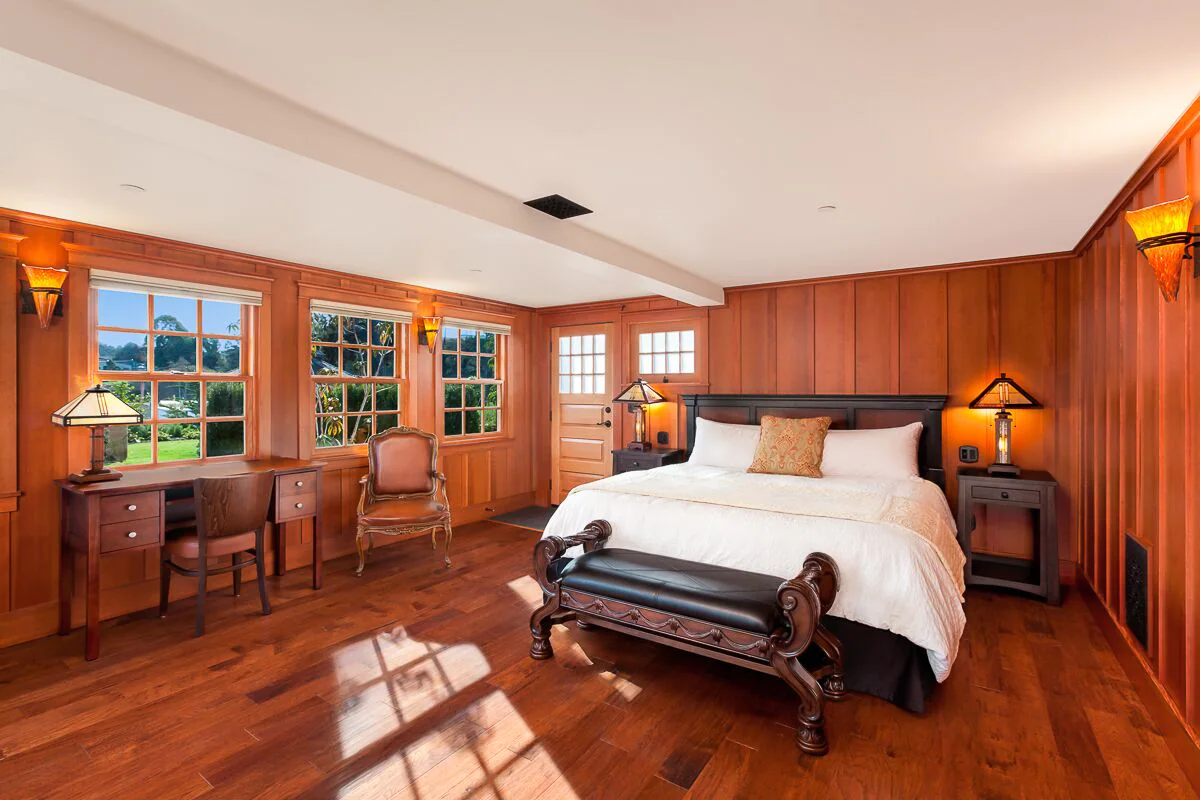 This accommodation also has a spa that offers deep-tissue massage, among other treatments. It's a pet-friendly hotel as well, with specific rooms available if you're traveling with a furry friend. Though breakfast isn't included, the dining options are a resounding favorite among guests, with California cuisine available at the on-site Harbor View Bistro.
10. Seagull Inn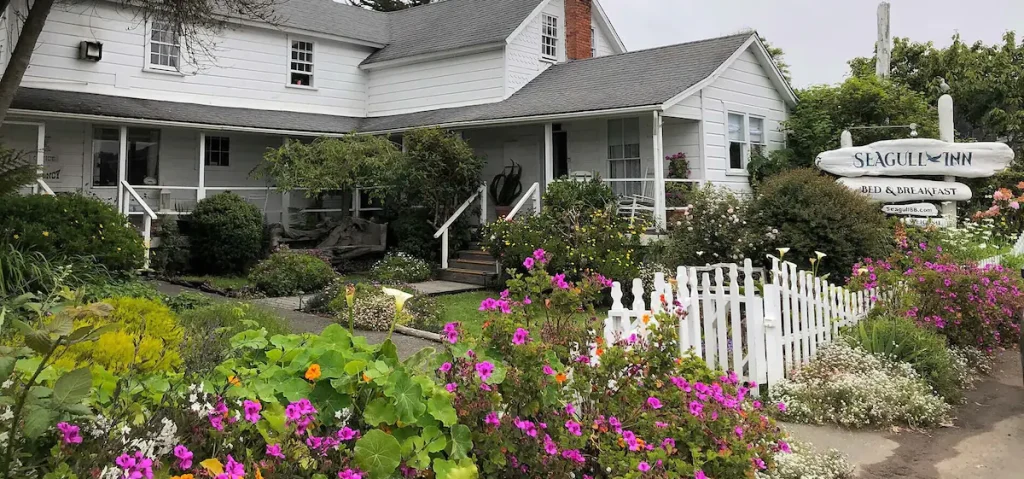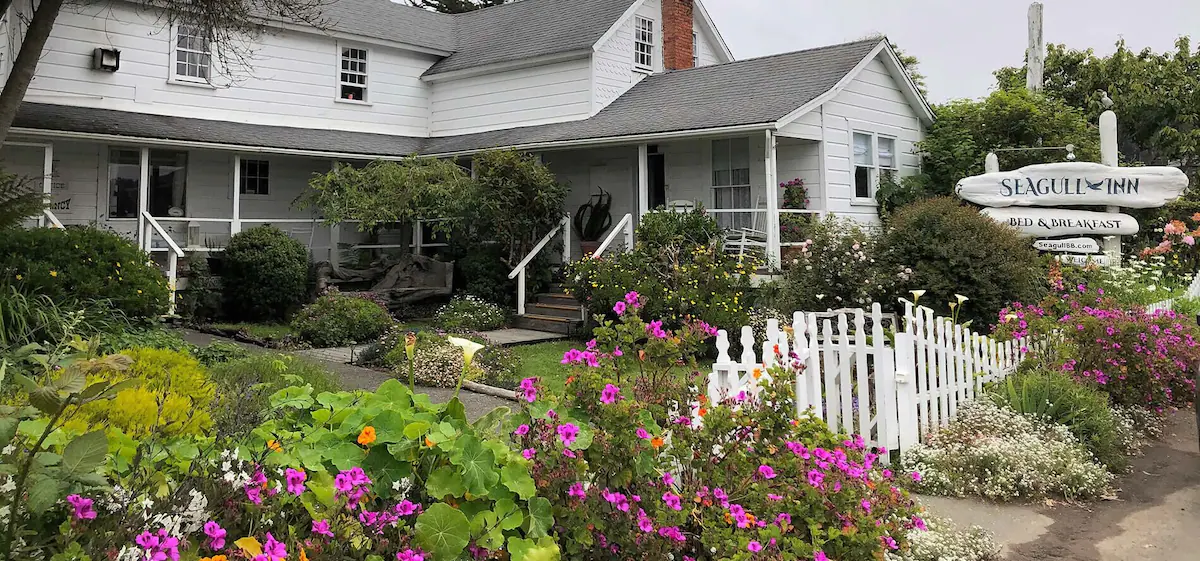 This adorable B&B shines because of its stellar hospitality and excellent location. It's right in the heart of Mendocino, with attractions like Kelley House Museum, Mendocino Headlands State Park, and Agate Beach just a short walk away. This inn is ideal for Mendocino visitors who want to explore the area on foot or don't have a vehicle.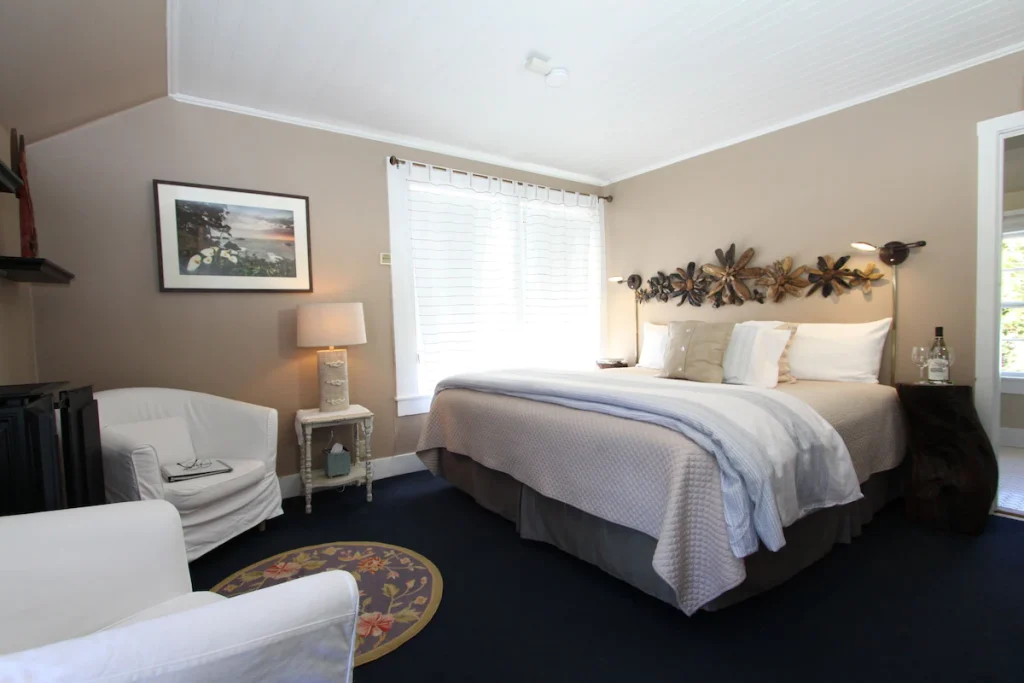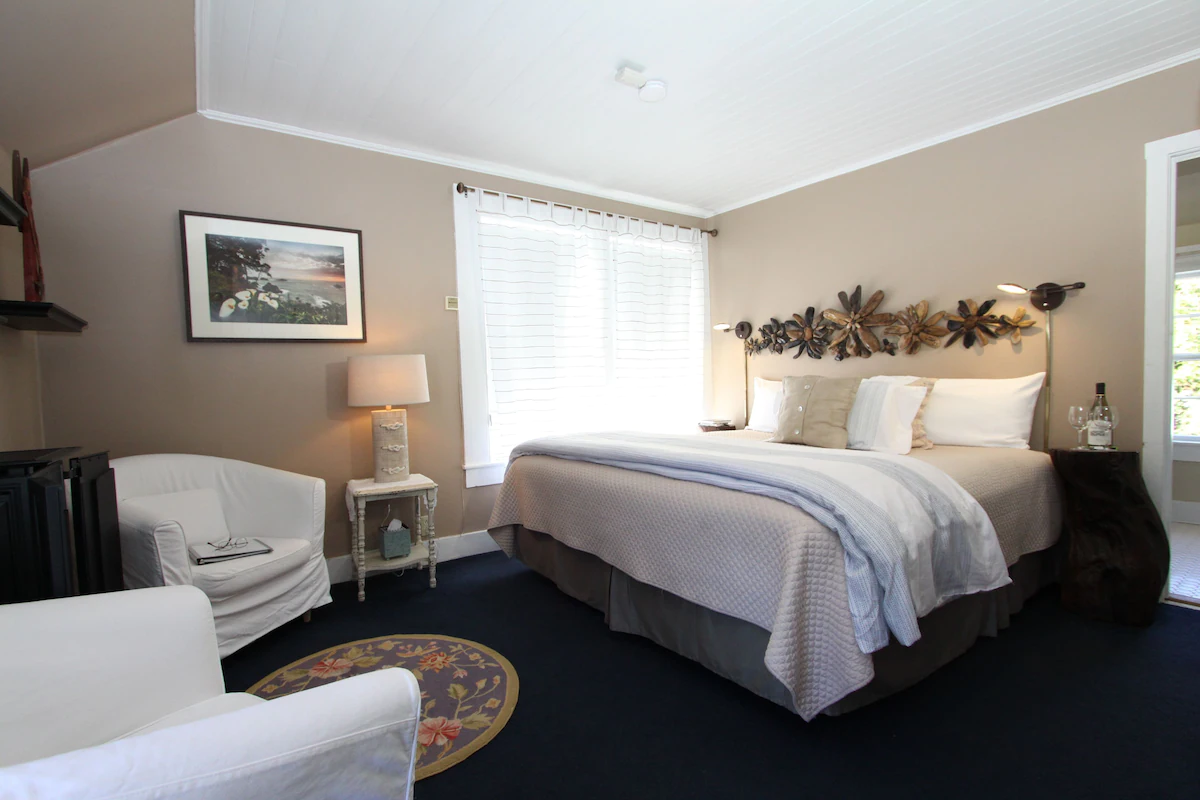 Seagull Inn offers a full complimentary breakfast, which is one of the main reasons why people love this place so much. There's also a lovely garden, which gives the inn an even more homey feeling. Compared to other places nearby, families especially prefer Seagull Inn because of its quaint location and proximity to attractions.
***
I hope this list helps you find the absolute best place to stay in Mendocino for you. Whether your non-negotiable is having an ocean view or a bomb complimentary breakfast, these accommodations have something for everyone. Let me know which one sounds the best to you!
*Some links in this post are affiliate links for products and services we personally use and love. Any purchase you make through them supports us at no extra cost to you. Thanks so much!