Santa Fe is a charming Southwestern city that deserves a spot on any traveler's USA bucket list. Long established as an artist's haven and outdoor lover's paradise, Santa Fe has an identity that derives from its open-minded atmosphere and unique blend of cultural influences, making it one of the most interesting places to visit in America, let alone the Southwest.
To make booking your trip even more enticing, here are 10 of the best boutique hotels in Santa Fe:
1. Hotel St. Francis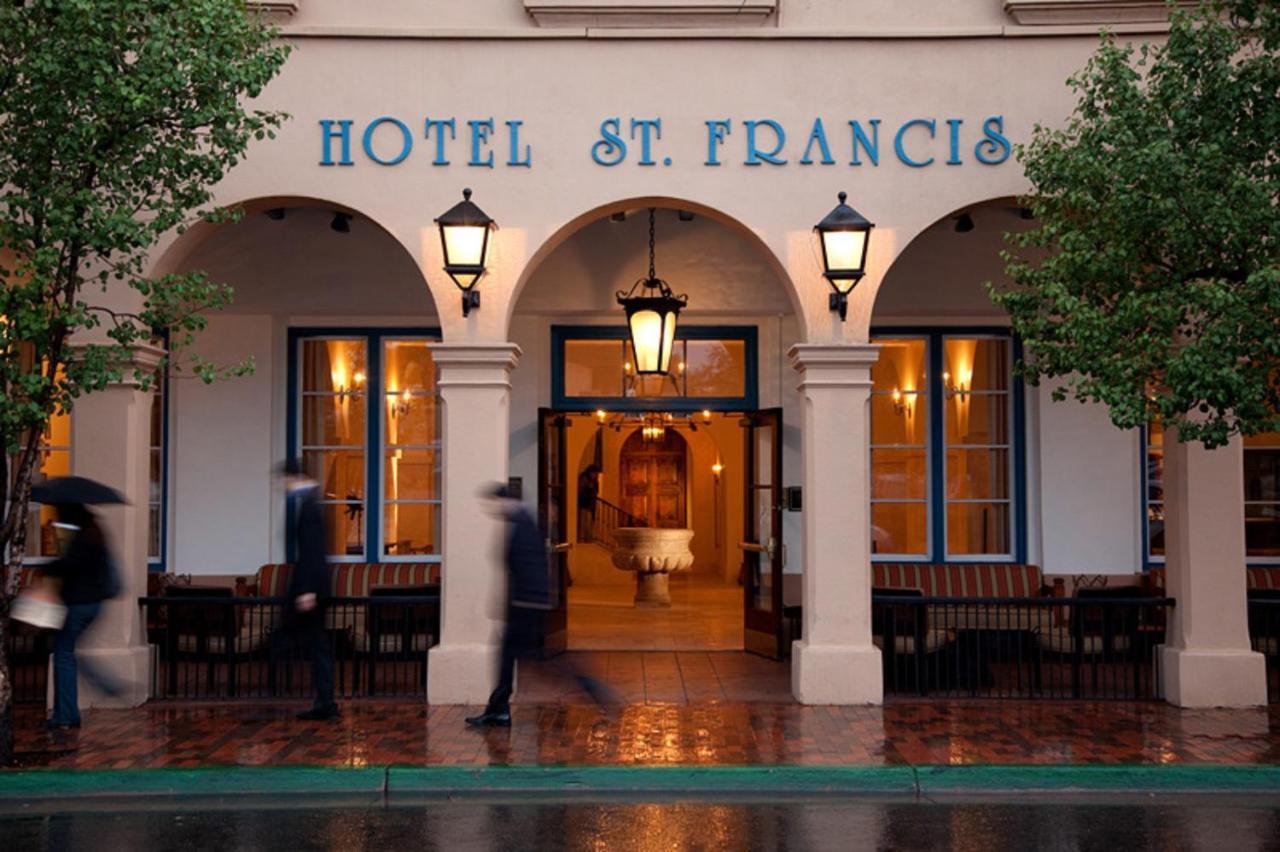 Chances are, if you've decided to visit Santa Fe, you're at least a little interested in the city's robust history. If that's your main motivation, the St. Francis is the ultimate pick for the best boutique hotel here. Modeled on the famous Palace of the Governors building in town, this historic gem is listed on the National Register of Historic Places and is also one of Santa Fe's Heritage Hotels, so it's highly regarded for its importance as a historical landmark.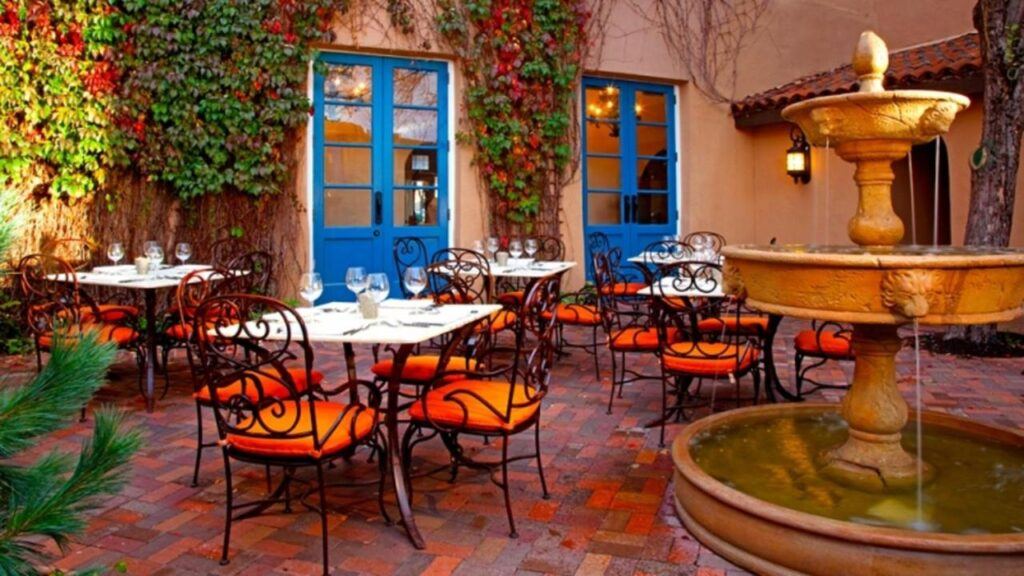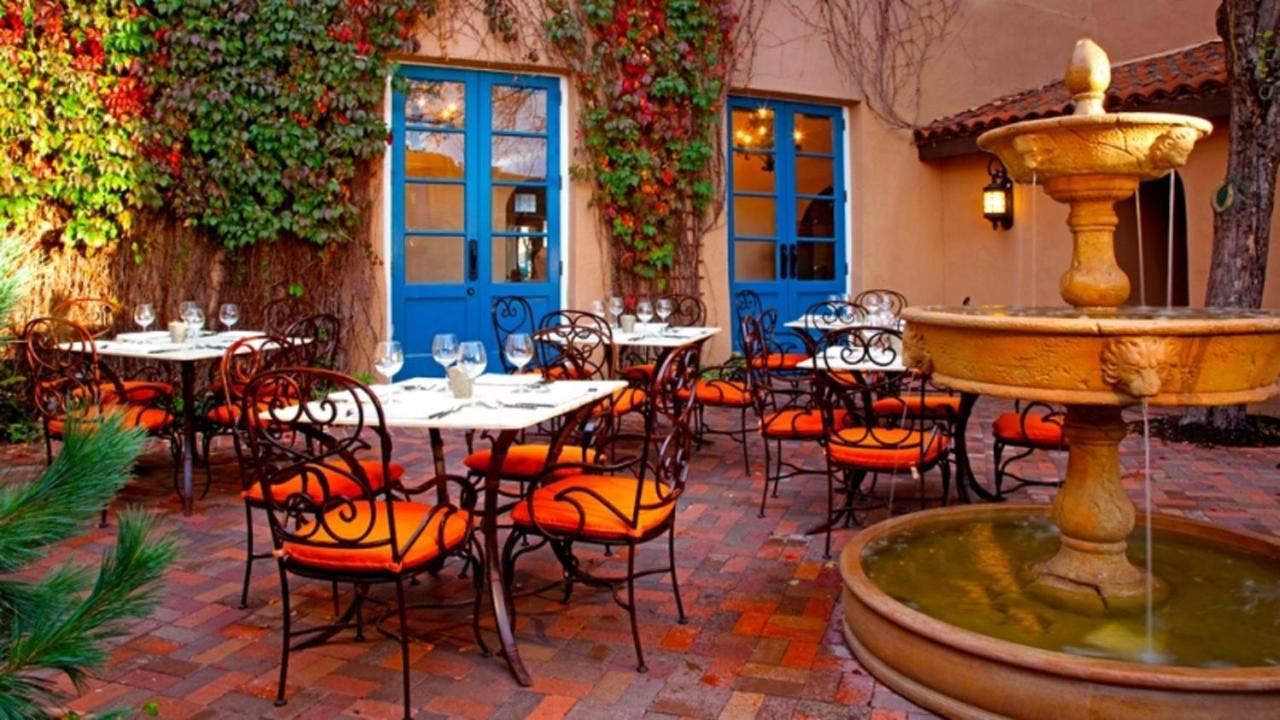 The reasons to stay at Hotel St. Francis don't stop there, though. The rooms have a breezy feel, with a minimalist take on traditional colonial design. Some have a luxurious en suite bathroom with large soaking tubs, which is worth the splurge. Although this is a midrange hotel, it maintains its upscale quality and chic ambiance. Guests especially love the massive stone fireplace in the lobby and give an average 9.5/10 rating for the staff's hospitality.
2. Inn & Spa at Loretto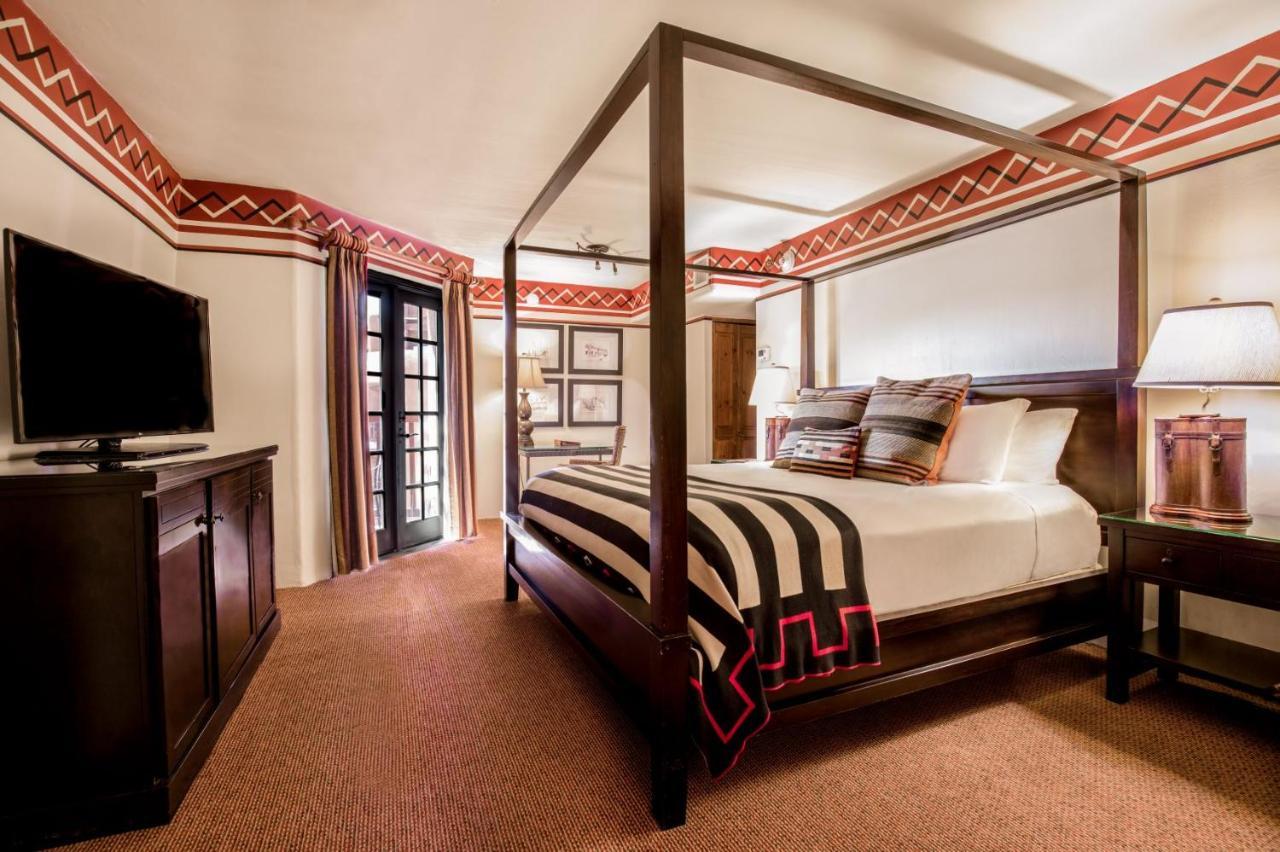 If you've been scoping out Santa Fe on Instagram, it's likely you've seen photos of the Inn & Spa at Loretto already. It's one of the most photographed places in New Mexico, and for good reason! The pueblo-style design is what most people go to Santa Fe to see, and this hotel is the epitome of it. Though this 136-room hotel isn't exactly boutique, it deserves a spot on this list because its size doesn't mean it skimps on boutique hotel-quality hospitality. Most guest reviews report outstanding attention from staff, which made their stay feel extra special.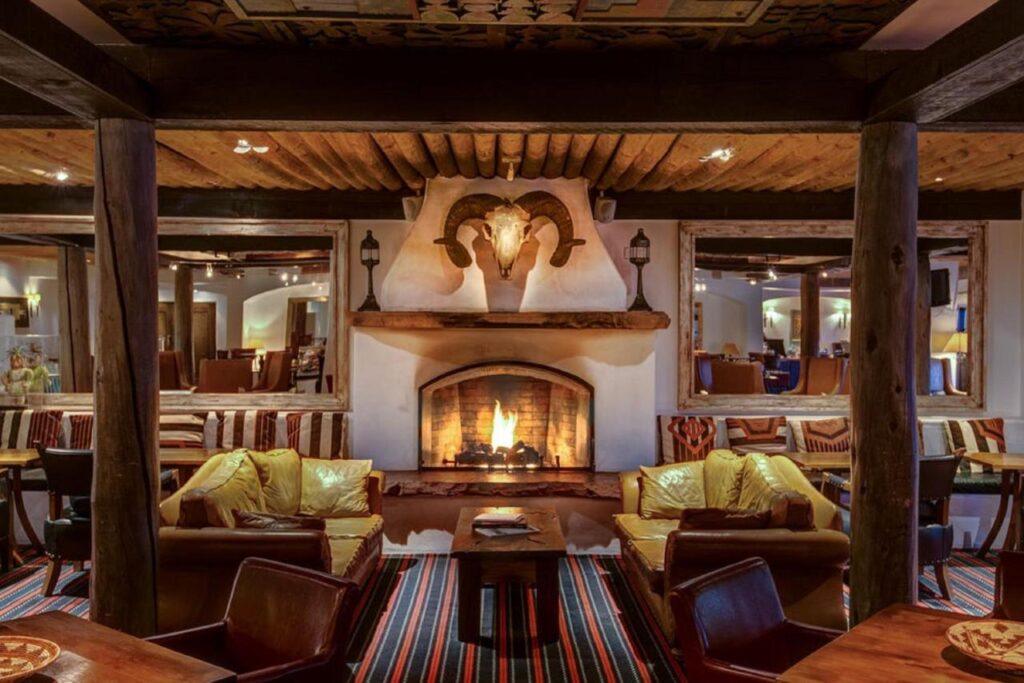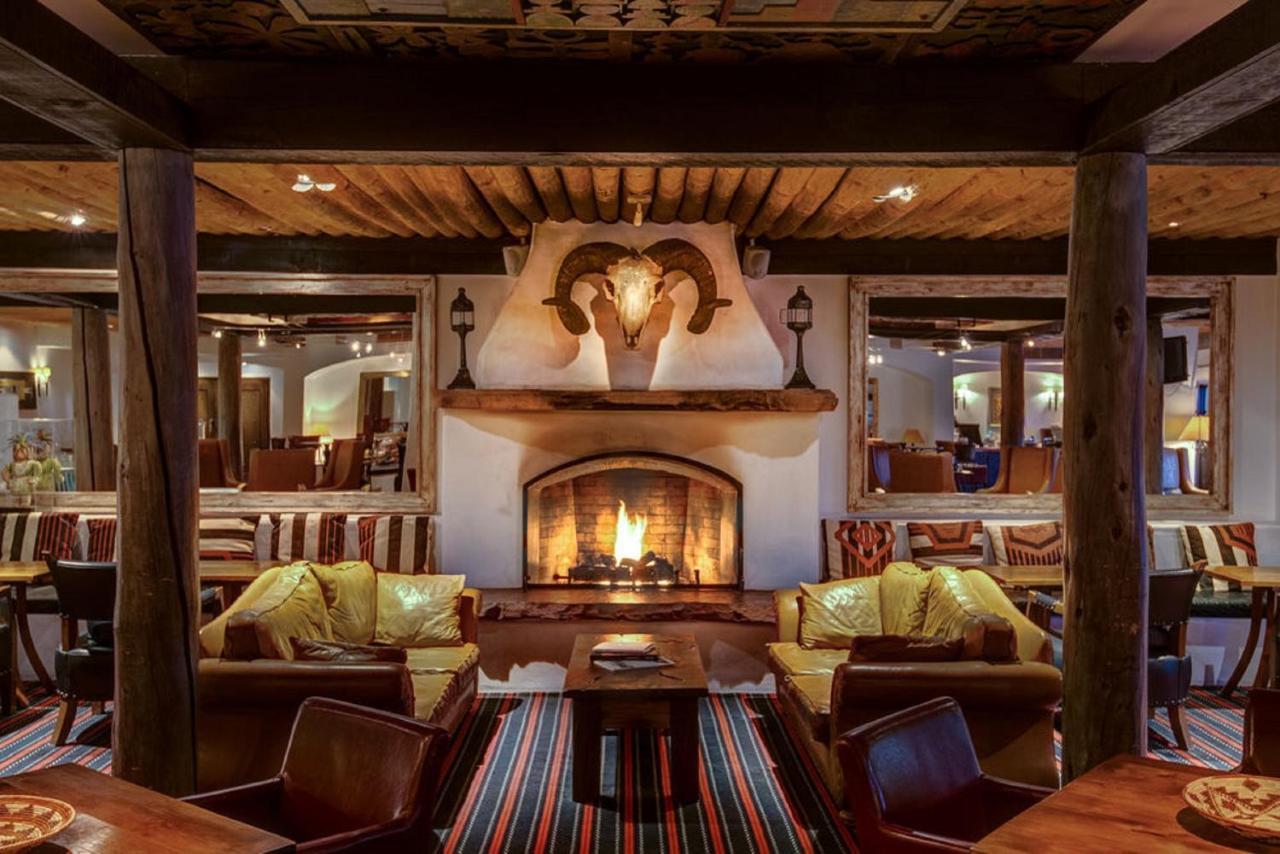 One of the best perks of staying at the Inn & Spa at Loretto is its location right in the heart of Santa Fe. You'll be steps away from the art galleries of Canyon Road and all the best shops and restaurants. So if you're looking for a hotel right in the middle of the action, this is it. Then, you can relax at the pool or enjoy one of the many spa treatments available on-site.
3. La Posada de Santa Fe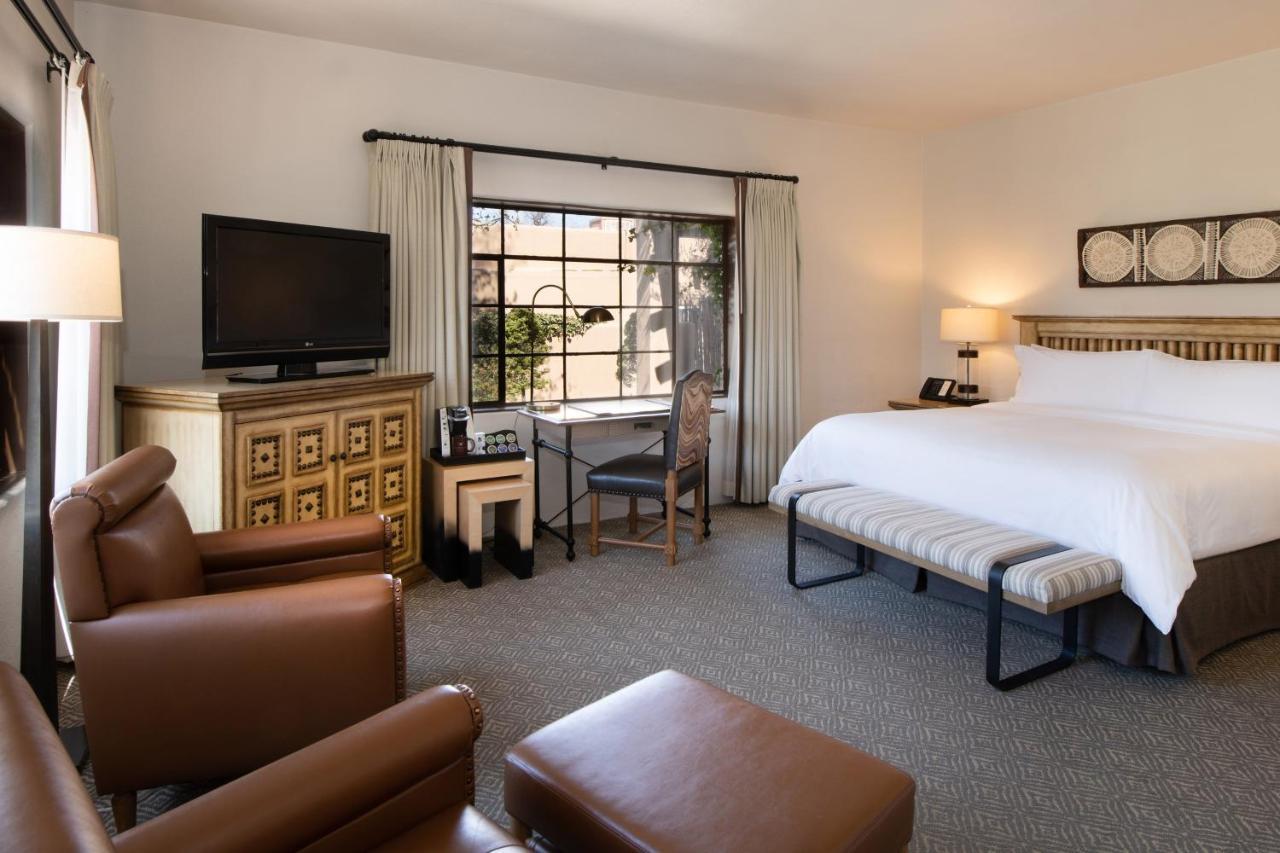 Featuring a small village feel unlike a traditional boutique hotel, La Posada de Santa Fe has an interesting mix of accommodations. On the six-acre property, there is a Victorian mansion with luxurious suites, small casitas (some up to 230 years old), and more modern buildings with contemporary rooms. Though it's technically more of a resort, La Posada de Santa Fe still feels just as intimate and hospitable as a small boutique hotel.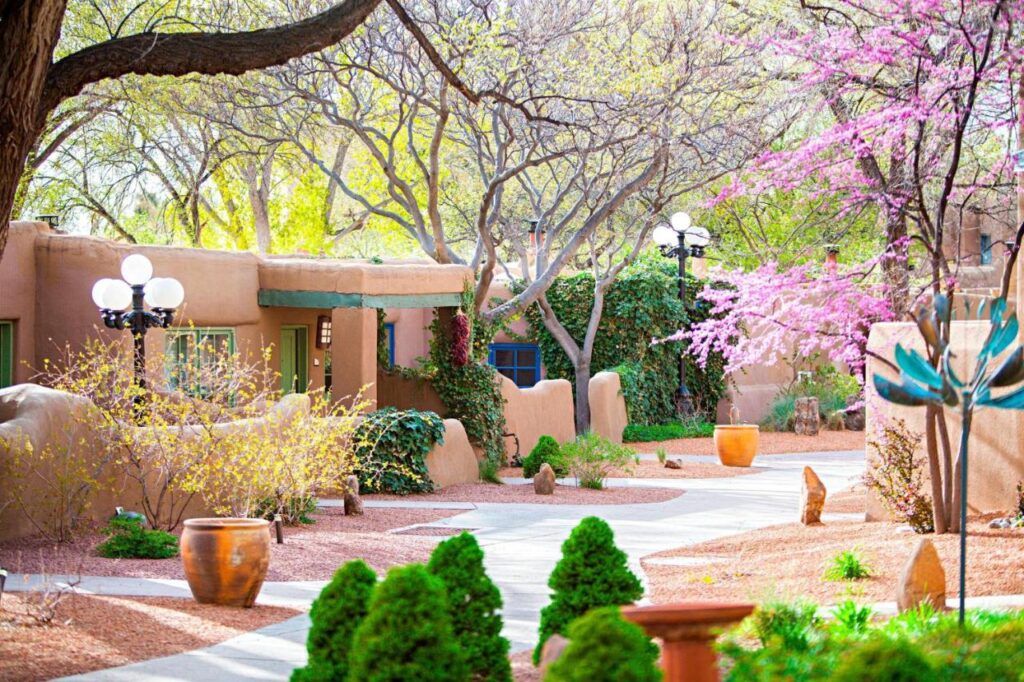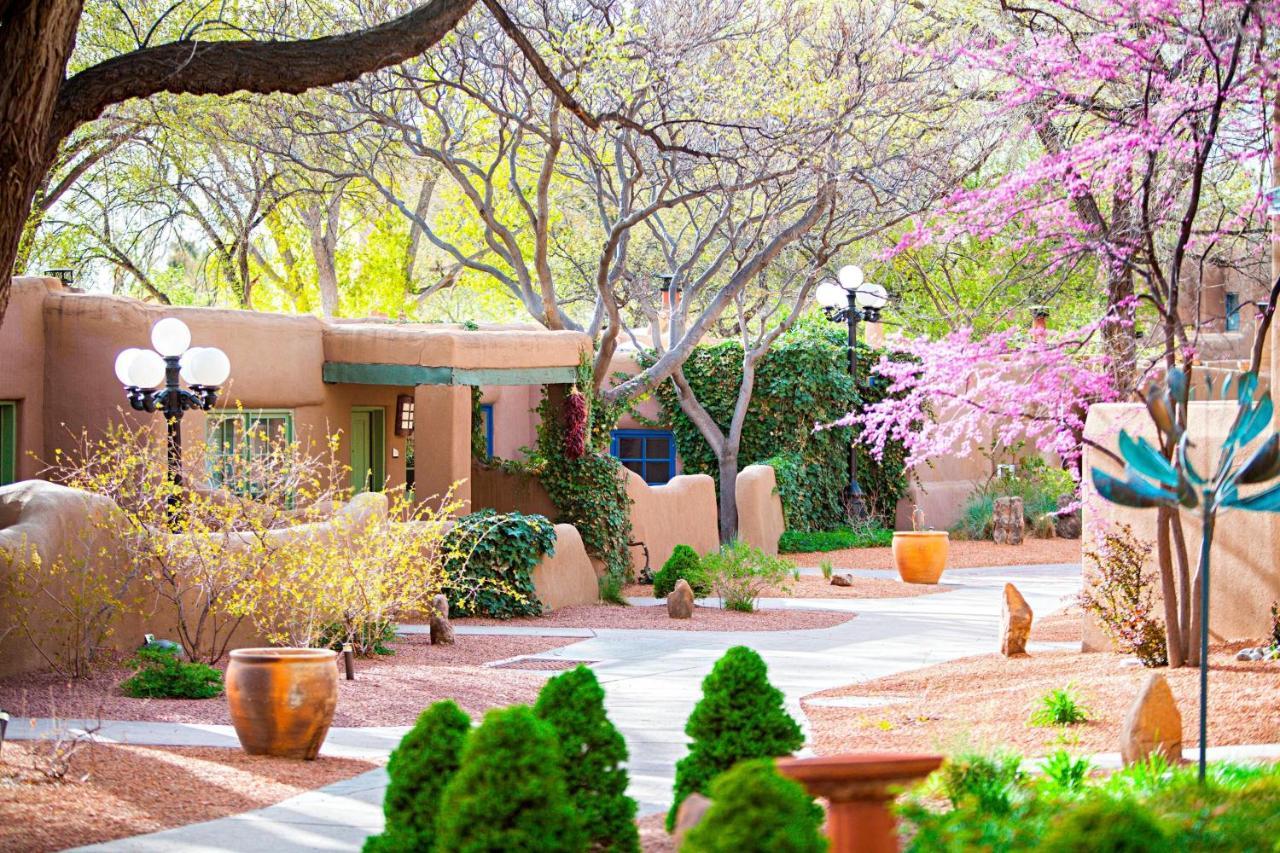 The spa and saline pool are guest favorites and add to the relaxing ambiance of the hotel. There are also two top-rated restaurants and one stellar café to feed your inner foodie. My favorite thing about La Posada de Santa Fe, however, is the gorgeous architecture and homey feel of the rooms.
4. The Inn of Five Graces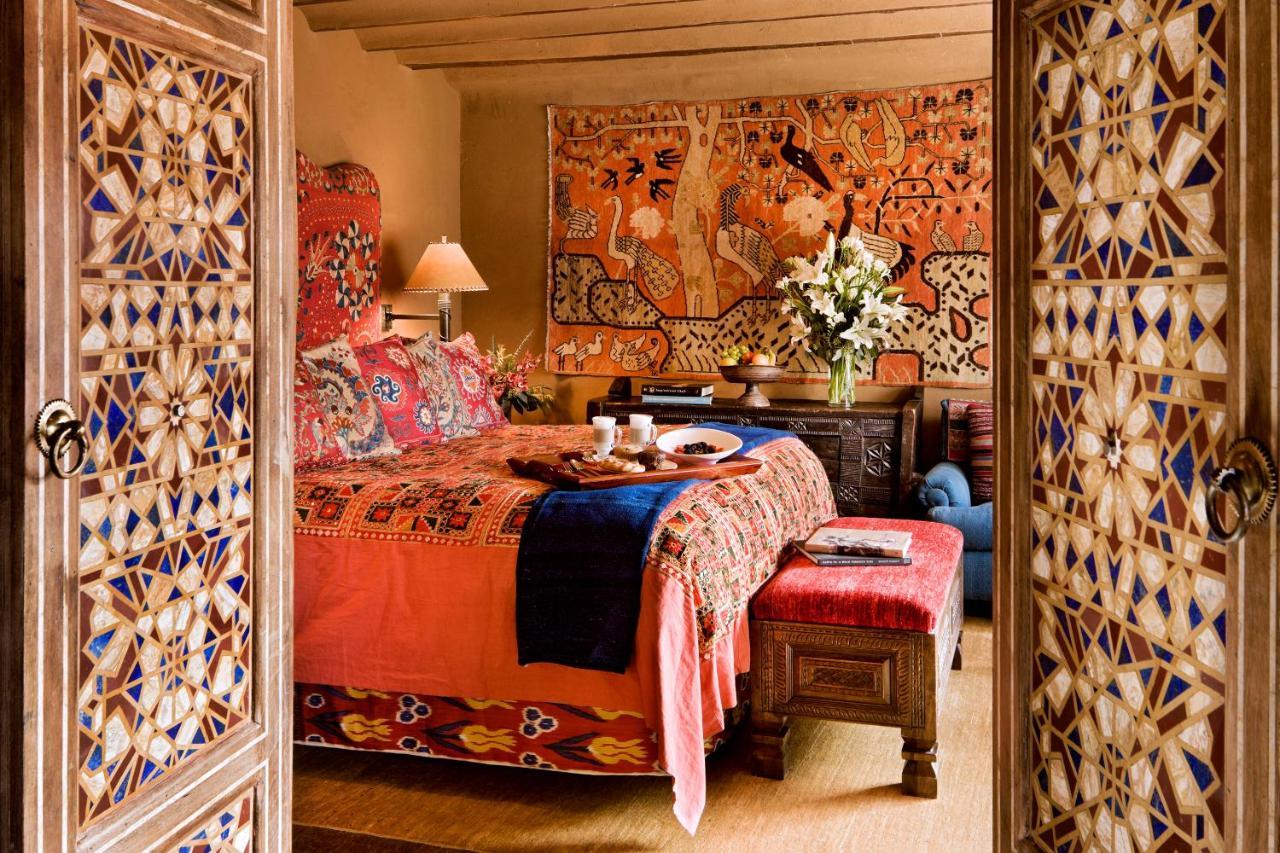 With eclectic East Indian meets Native American decor, this unique boutique hotel captures the city's cosmopolitan vibe perfectly. Every room feels like a carefully crafted work of art, with dazzling mosaics, hand-sculpted adobe carvings, and tiny details throughout. The Inn of Five Graces matches its beauty with its charm and impeccable hospitality. Recent guest reviews rave about the inn's staff, saying they felt right at home during their whole stay.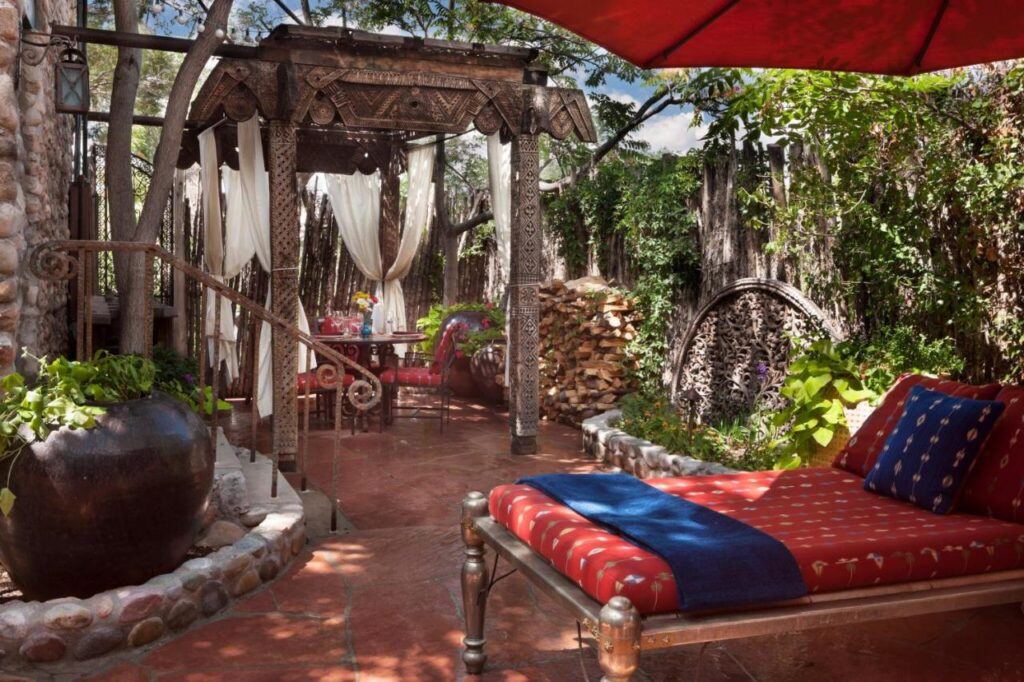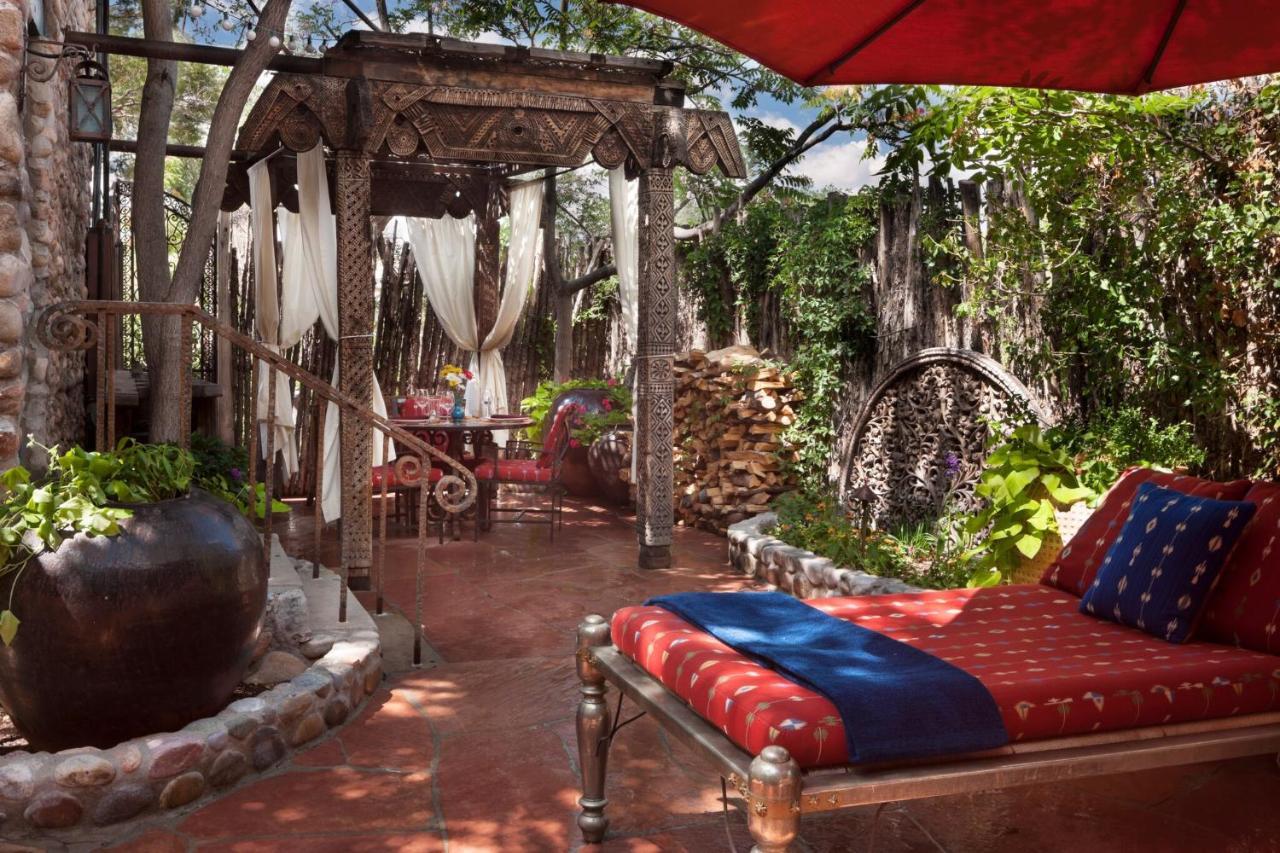 When you go to book The Inn of Five Graces, you'll see the inn's 9.7/10-star rating, which goes to show how much guests truly love it. Beyond the stellar hospitality, they also rate the inn highly for the complimentary breakfast, amazing ambiance, and walkable location to downtown. What are you waiting for?
5. Hotel Chimayó de Santa Fe
If you love vintage charm, this is the best boutique hotel in Santa Fe for you. The inspiration for Hotel Chimayó's decor comes from over 400 years of artistic traditions, which becomes clear as soon as you walk in the front door. You'll see the quintessential Santa Fe blend of Native American and Spanish colonial design present here, most notable in the architecture, textiles, and art. Recent guests love that the hotel lobby feels like a museum and an homage to the city's rich cultural identity.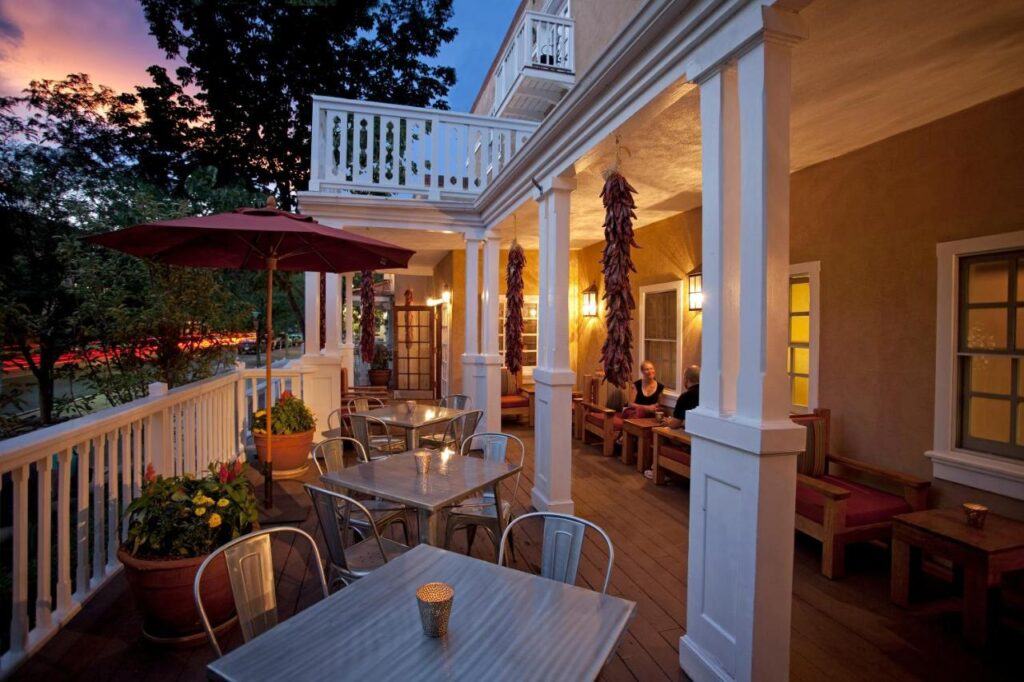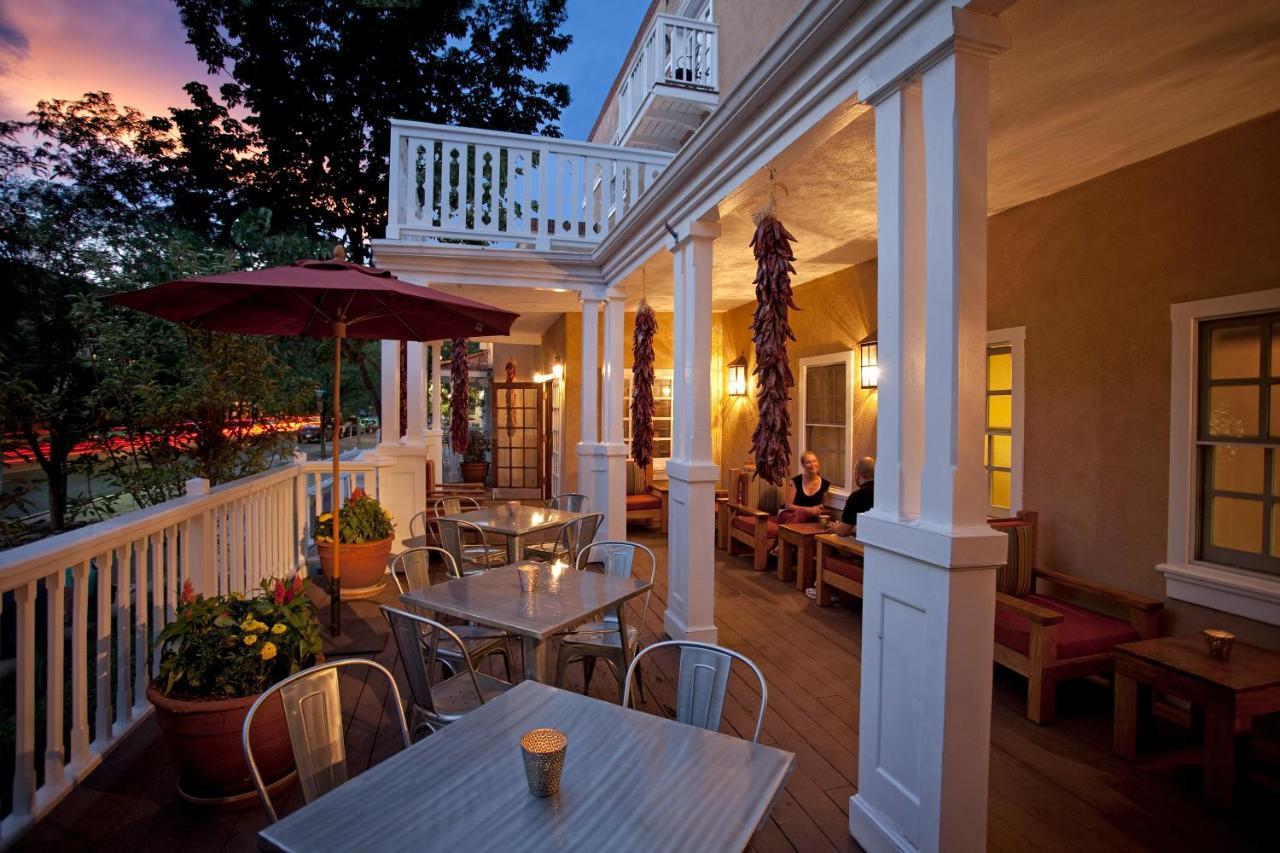 This is another great option if you want to be close to downtown, as it's just minutes away from most of Santa Fe's most notable attractions — the St. Francis Cathedral Basilica, the State Capitol, and the Palace of the Governors are all within five minutes on foot.
6. The Hacienda at Hotel Santa Fe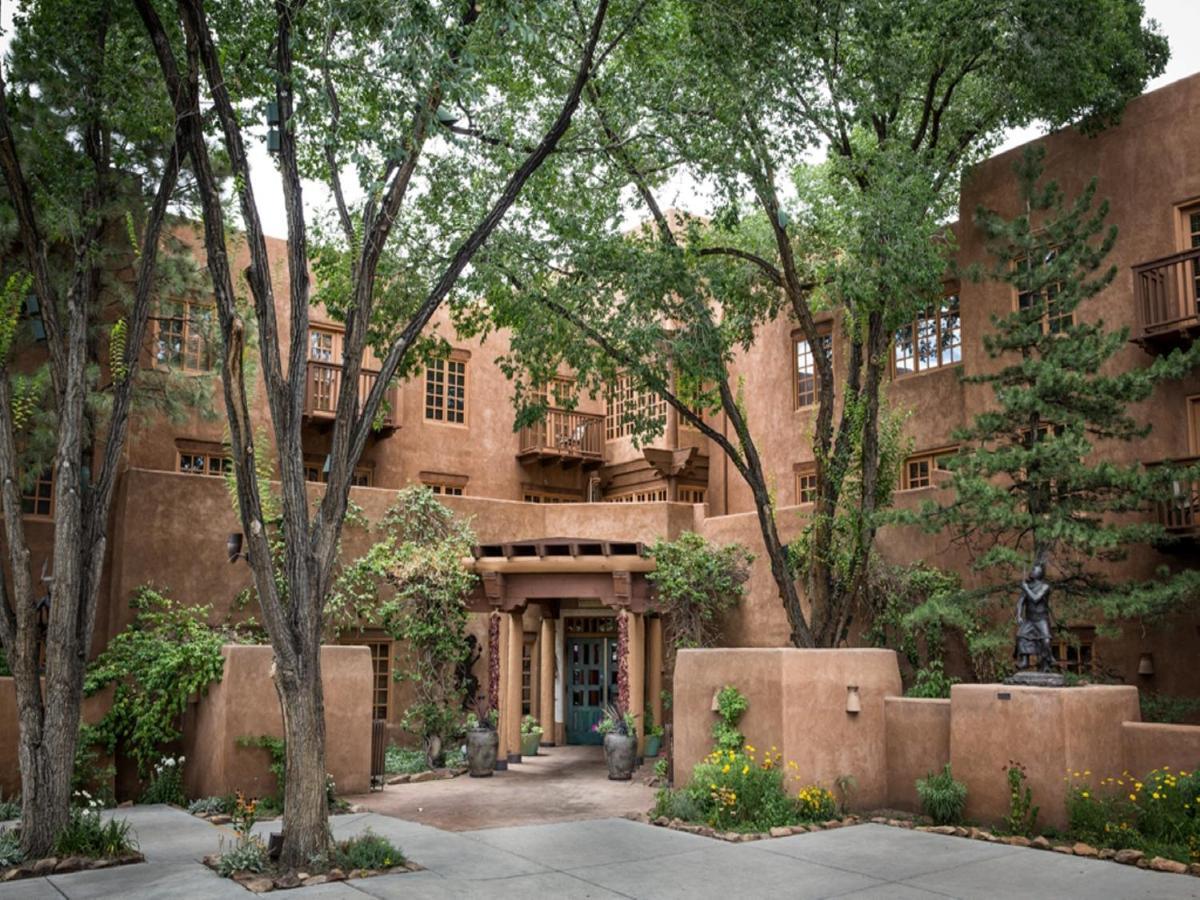 The list of the best boutique hotels in Santa Fe isn't complete without highlighting the only hotel in town that is Native American owned. The Hacienda is a quaint, secluded, 35-room retreat, part of Hotel Santa Fe. Capturing the pueblo spirit, this hotel features iconic regional decor and architecture, with thoughtful touches around every corner. It also hosts a variety of cultural activities, such as storytelling events, dance performances, and live music.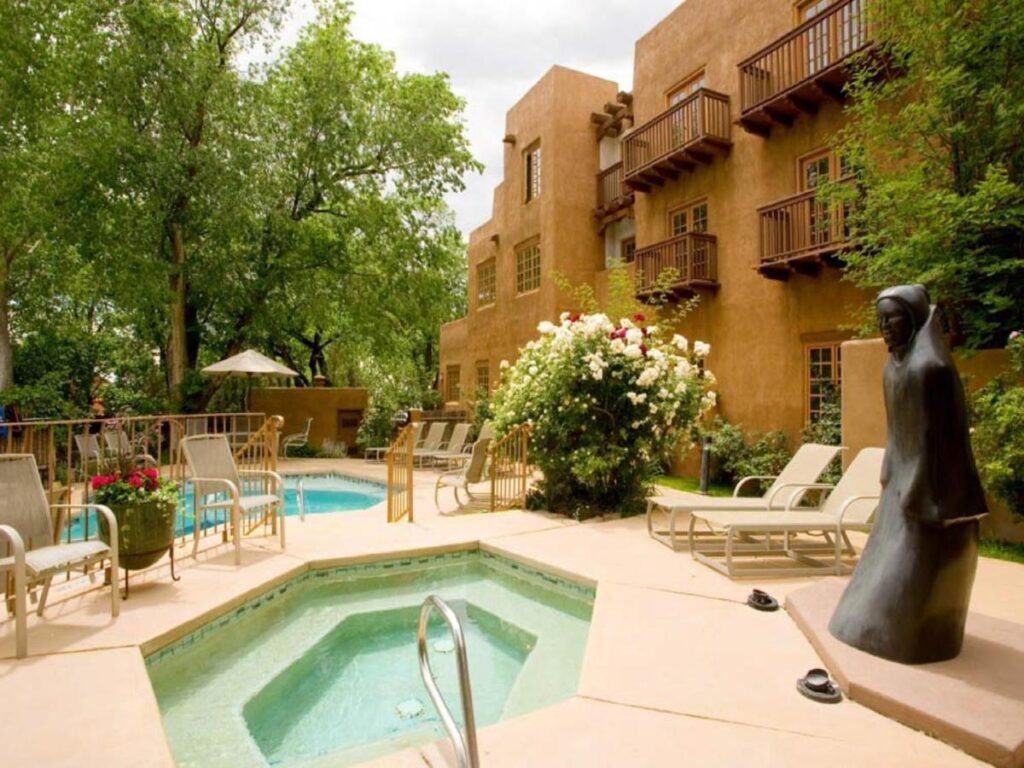 Besides raving about the helpful staff and stunning decor, guests often rate Hotel Santa Fe highly because of its great value for the price and awesome location right in the heart of the city. The restaurant also gets great reviews for its traditional Native American cuisine (hello, delicious blue corn tortillas!).
7. Rosewood Inn of the Anasazi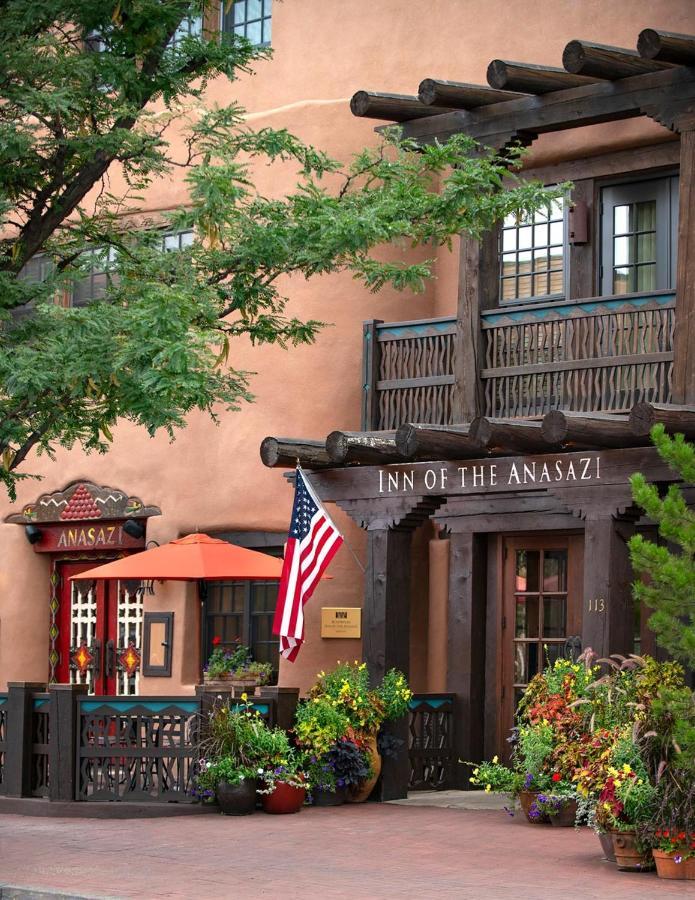 Who isn't enticed by a hotel with fireplaces in every room? Rosewood Inn of the Anasazi is a longtime favorite among Santa Fe visitors. Known for its chic and contemporary take on Southwestern decor, this hotel is perfect for travelers who enjoy luxury but also want to keep it simple with a smaller, more intimate hotel experience.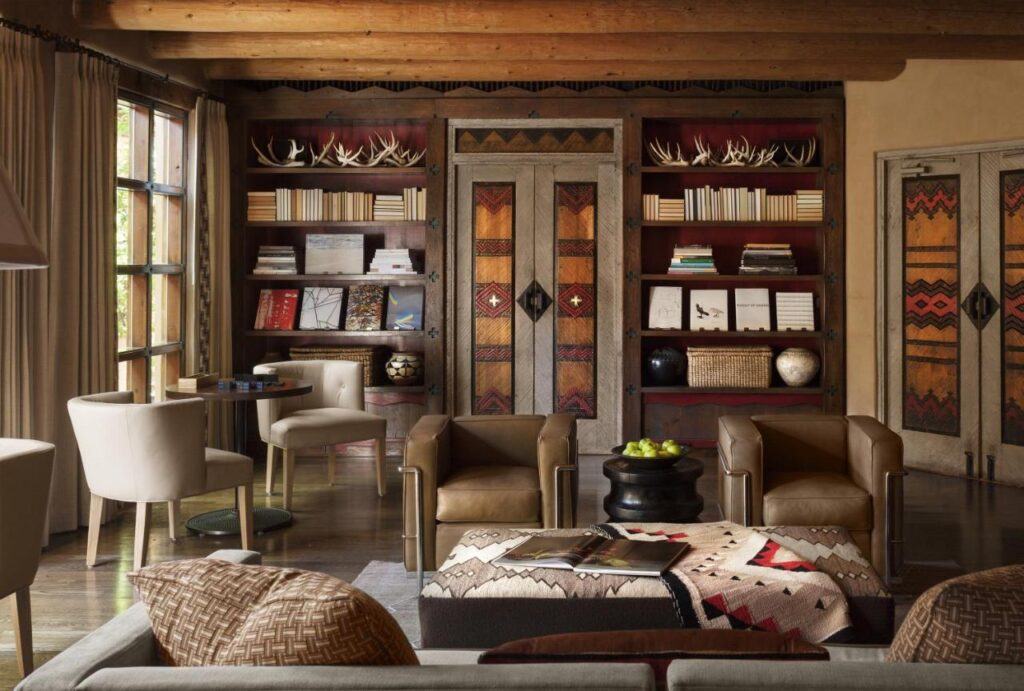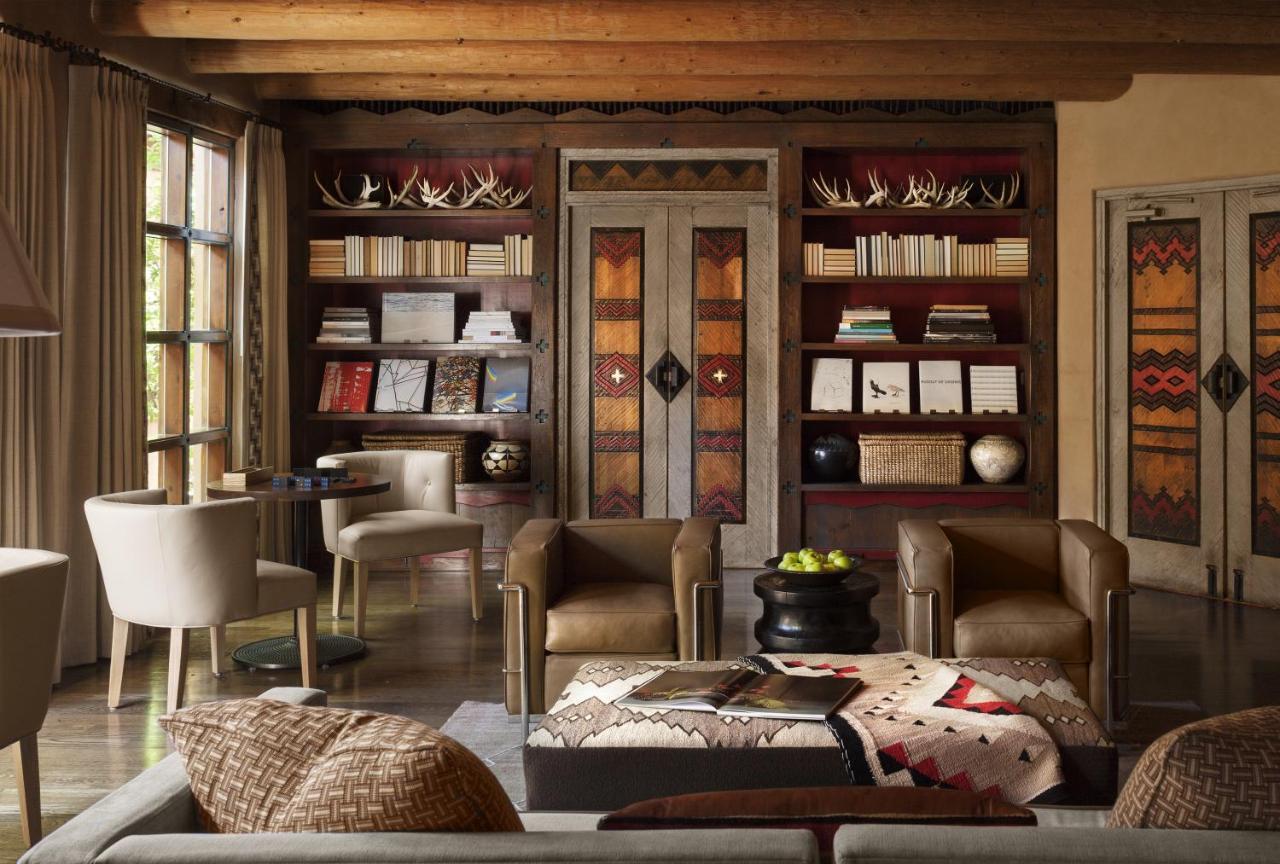 Book an in-room spa experience, head to the 24-hour gym (with Peloton bikes!), or take a stroll over to Santa Fe Plaza, which is just a few minutes from the hotel. Rosewood Inn of the Anasazi has a restaurant and café as well, which offer traditional cuisine with a modern twist.
8. Casa de Tres Lunas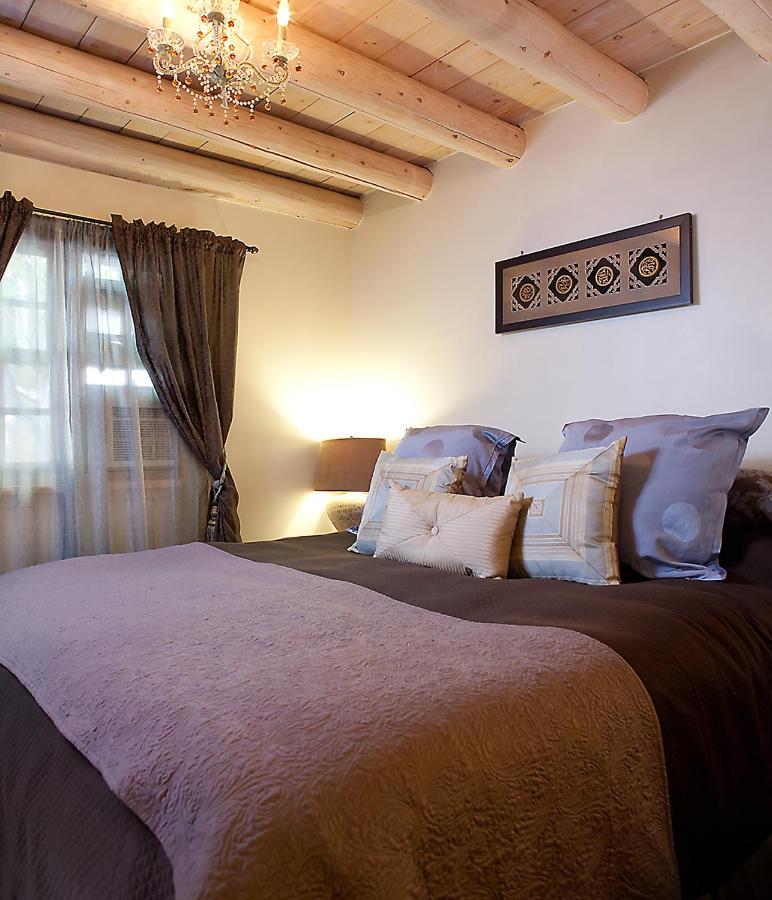 If you've read this Santa Fe guide, you already know that one of the city's best qualities is its quirkiness. It could be the eclectic blend of people or the robust art scene, but one thing is for sure: there's no place quite like Santa Fe. If you're heading there for this reason, there's no better place to stay than Casa de Tres Lunas. This funky boutique hotel has the perfect blend of antique and contemporary, with unique touches in every room. Most have fireplaces, which many guests report was their favorite thing about their accommodations.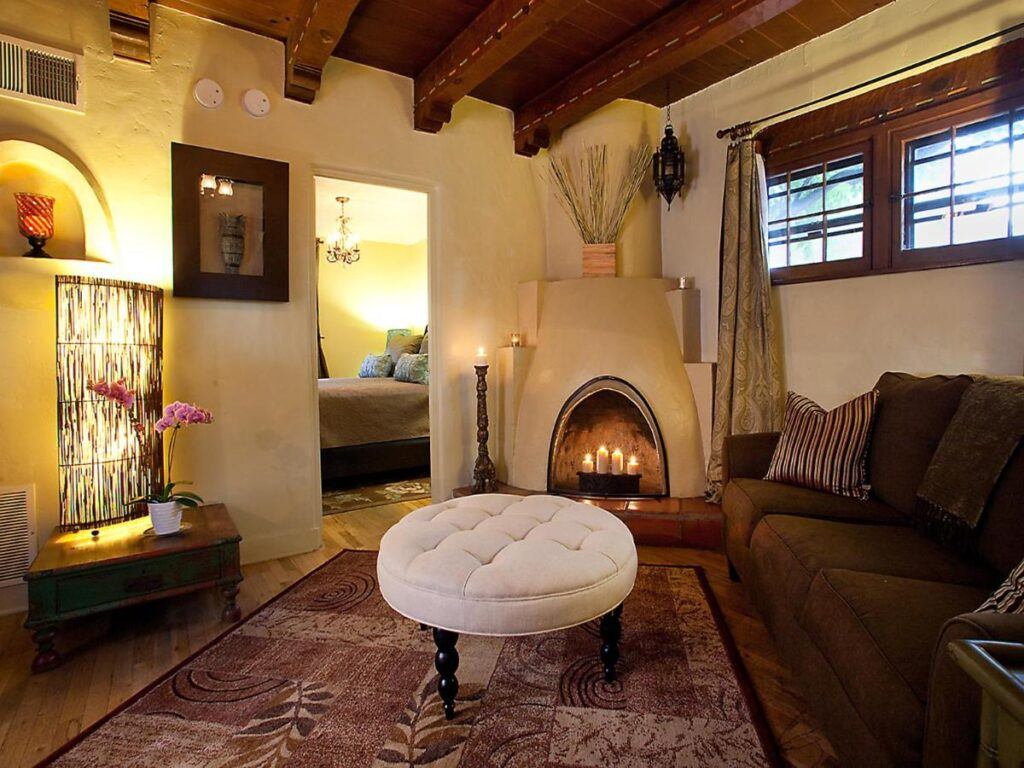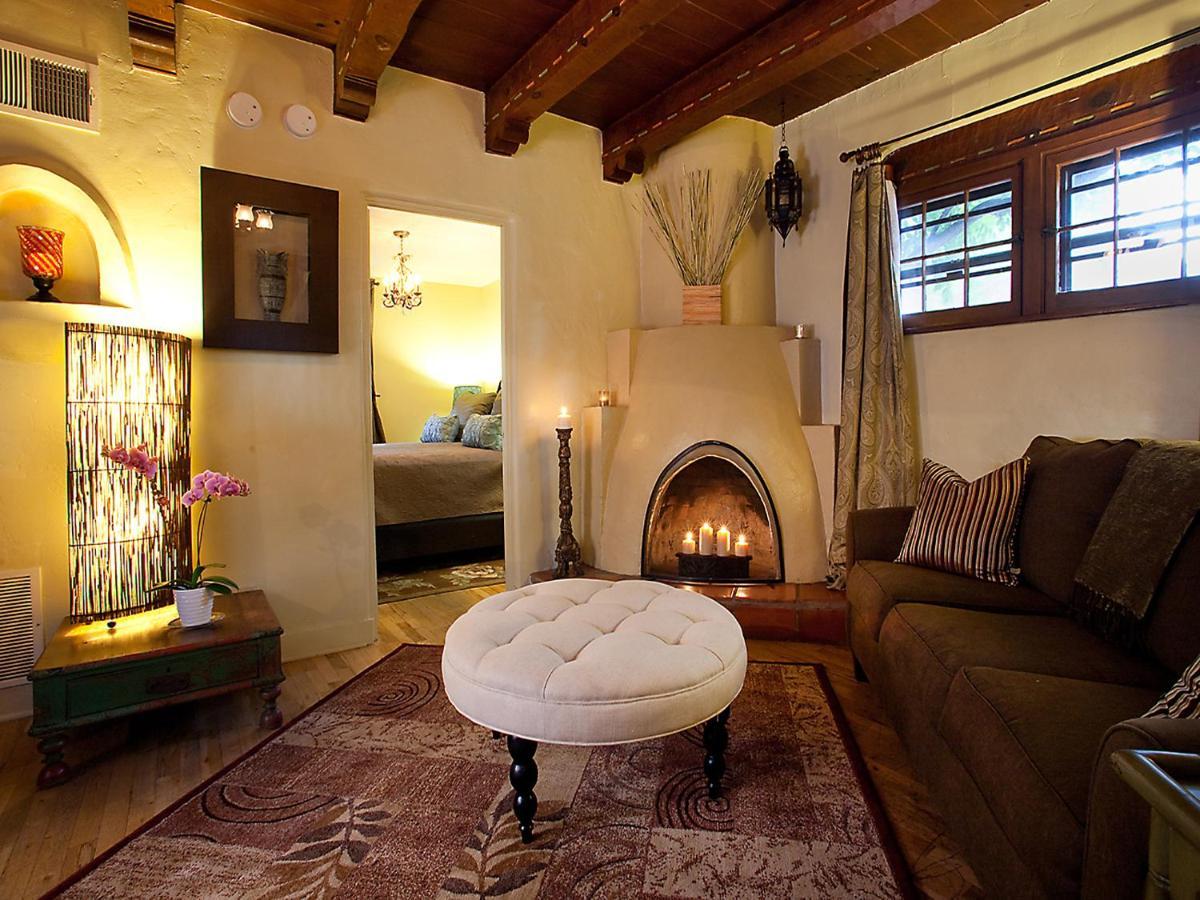 Another huge plus for Casa de Tres Lunas is that it's one of the only hotels in downtown Santa Fe that is pet friendly. Travelers with furry friends, rejoice! Like many other hotels on this list, this one is also very close to the heart of downtown Santa Fe.
9. Inn on the Alameda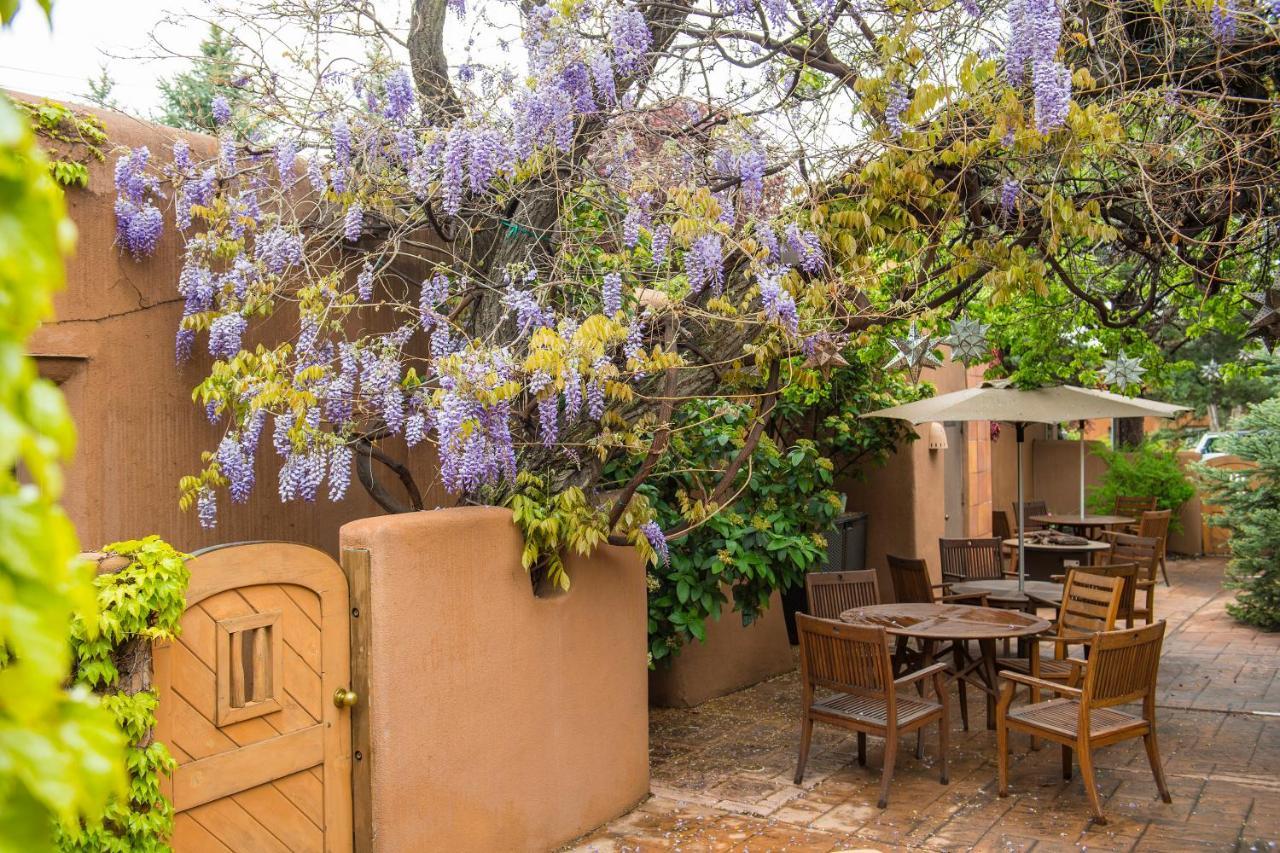 Another locally owned gem, Inn on the Alameda is a serene getaway, a majority of whose rooms offer stunning mountain views. The inn shines for its impeccable hospitality, even stating on its website that they treat guests like family. The staff definitely walks the walk, too, as the hotel's highest reviews give a nod to their excellence.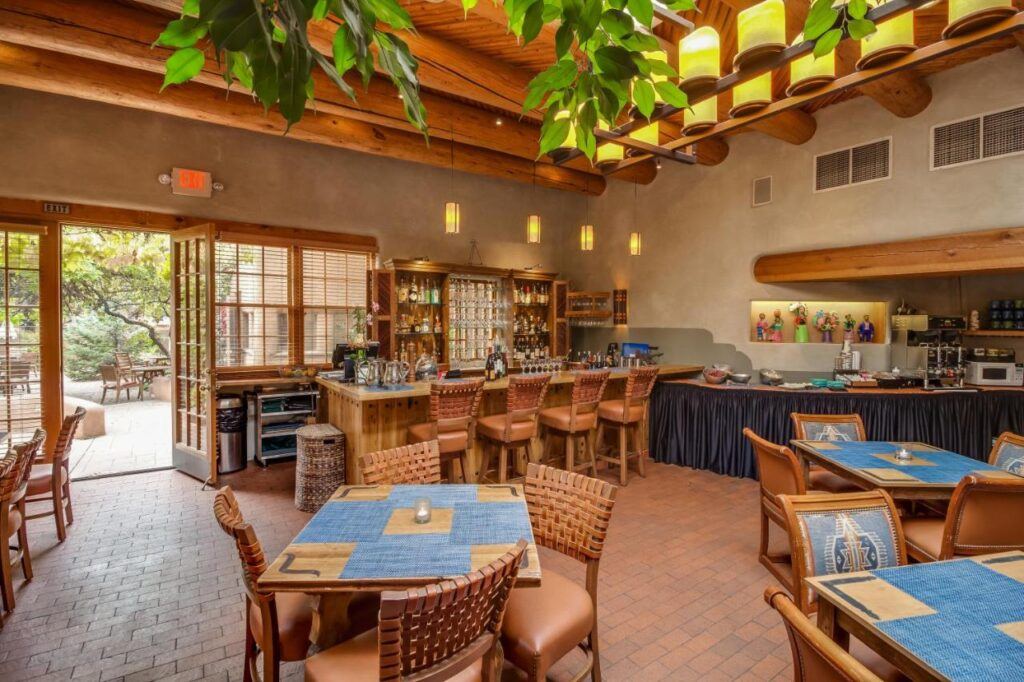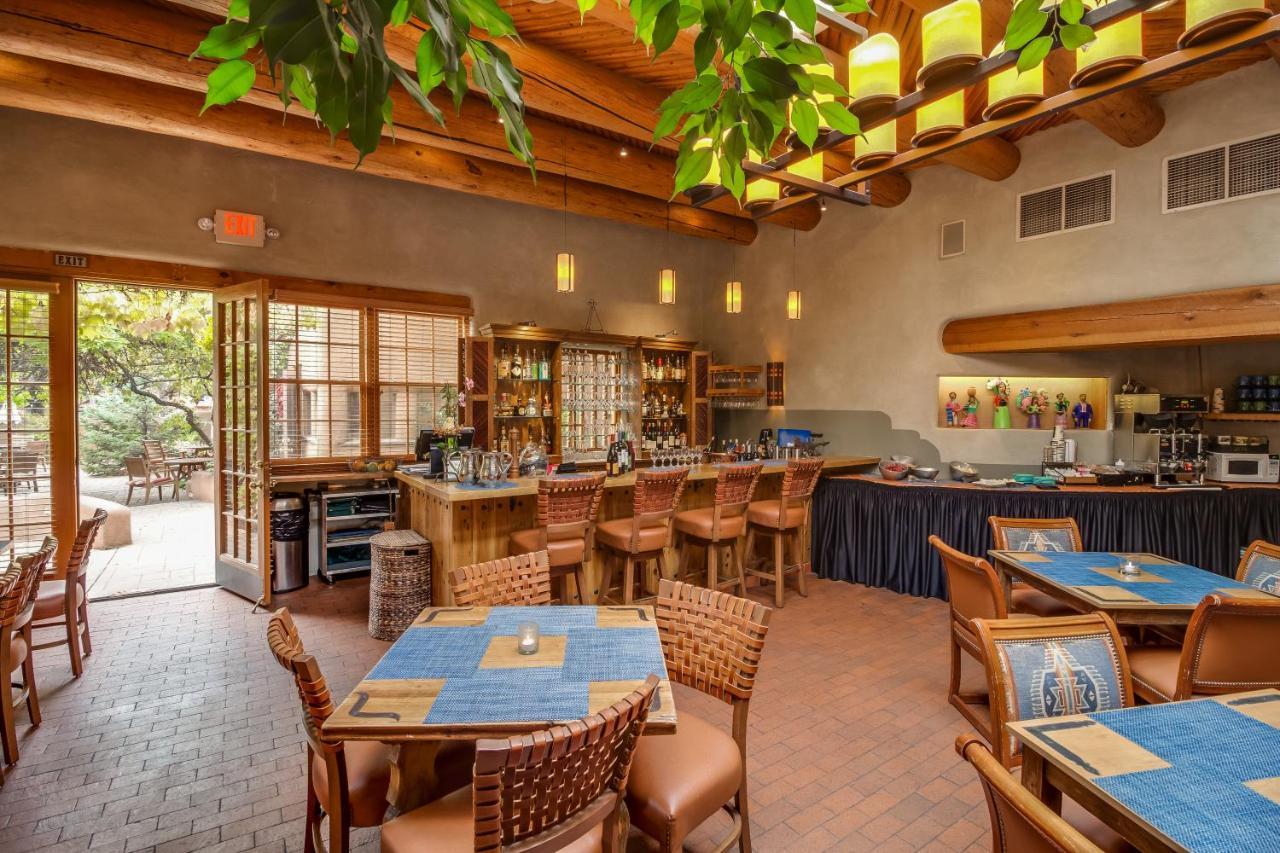 Out of all the boutique hotels on this list, this is the one I would be the most likely to book. It has the quintessential pueblo feel, with cool decor and architecture, plus the mountain views can't be beaten. In addition, there are pet-friendly rooms, and guests rave about the breakfast and fireplaces.
10. Bishop's Lodge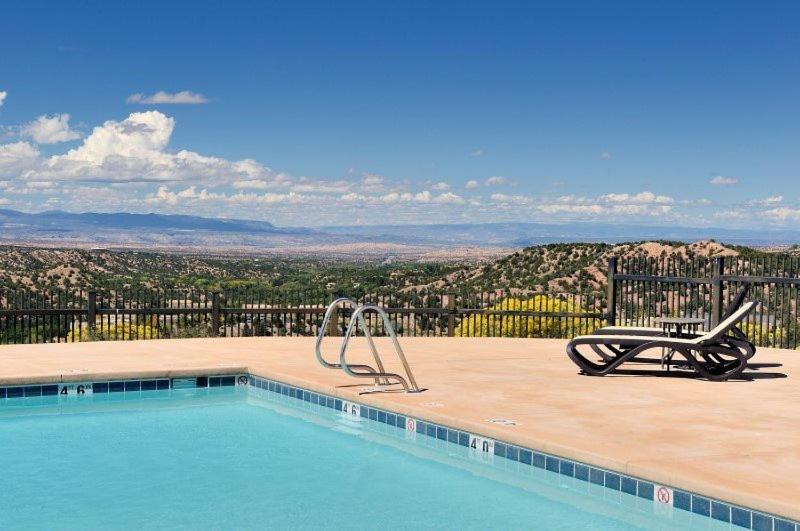 If your idea of the best boutique hotel in Santa Fe involves being surrounded by nature, Bishop's Lodge is your ideal escape. While most hotels on this list are in the iconic downtown area, this one is about a 10-minute drive from the bustle. It sits on a 317-acre property bordering the Santa Fe National Forest and has several guest houses, villas, and even a 12-bunk cabin.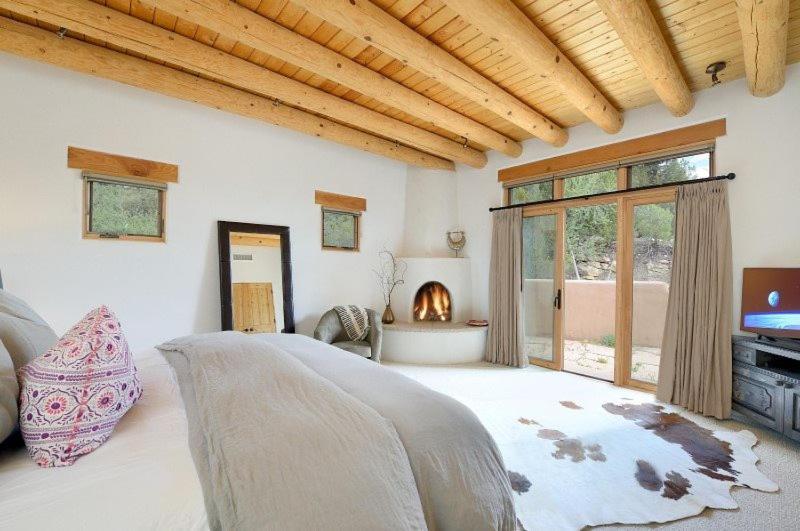 The hotel dates back 150 years, with a stellar reputation for its hospitality — recent guest reviews boast of the awesome attention by hotel staff. There are also some handicapped-accessible rooms, making this a great choice for travelers concerned about accessibility.
***
You're bound to have an amazing time in this colorful city, regardless of which of these best boutique hotels in Santa Fe you choose.
Which one are you most excited about?