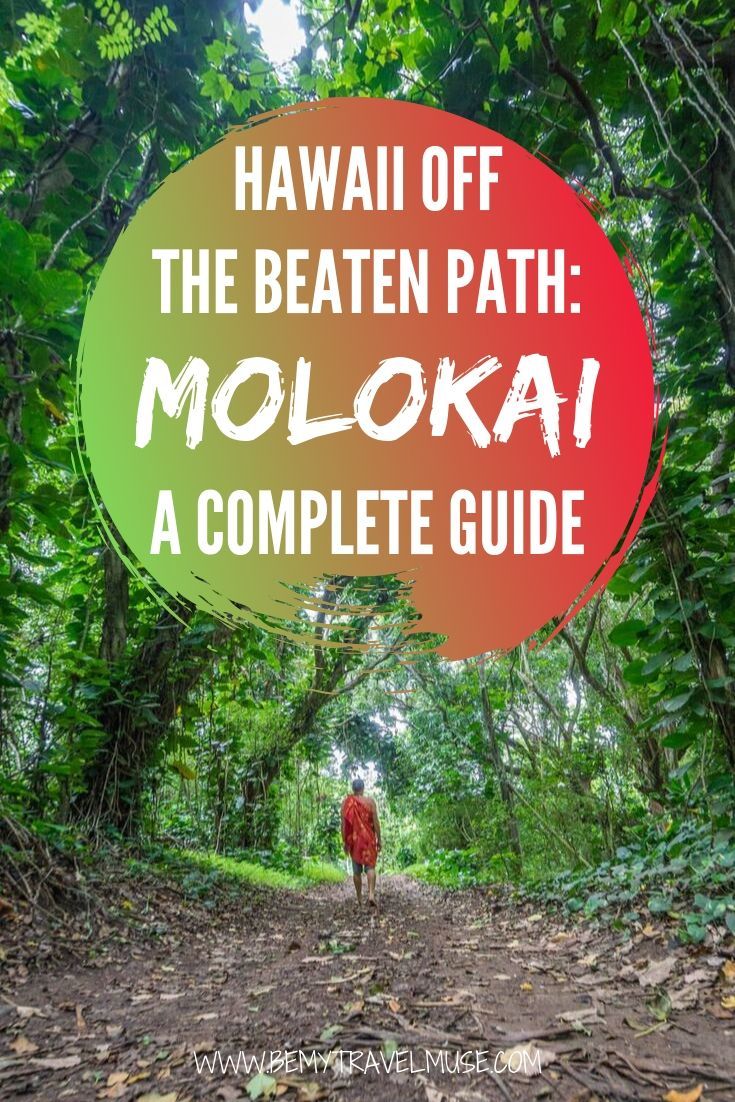 We drove along in the rental car, fellow locals surprised when they saw that Greg was in the driver's seat, switching from a bewildered facial expression to surprise and joy. Greg was decked out in traditional Hawaiian regalia and I was wearing a lei he'd made from a giant leaf. It's for good luck, and I still have it now, hanging on my wall.
"I heard that Molokai is Hawaii from 50 years ago, do you agree?" I asked him, curious if it was just a saying or if it were actually true.
"Over 40 years I've grown up in and kept coming back to this place, and it hasn't changed a bit," he replied.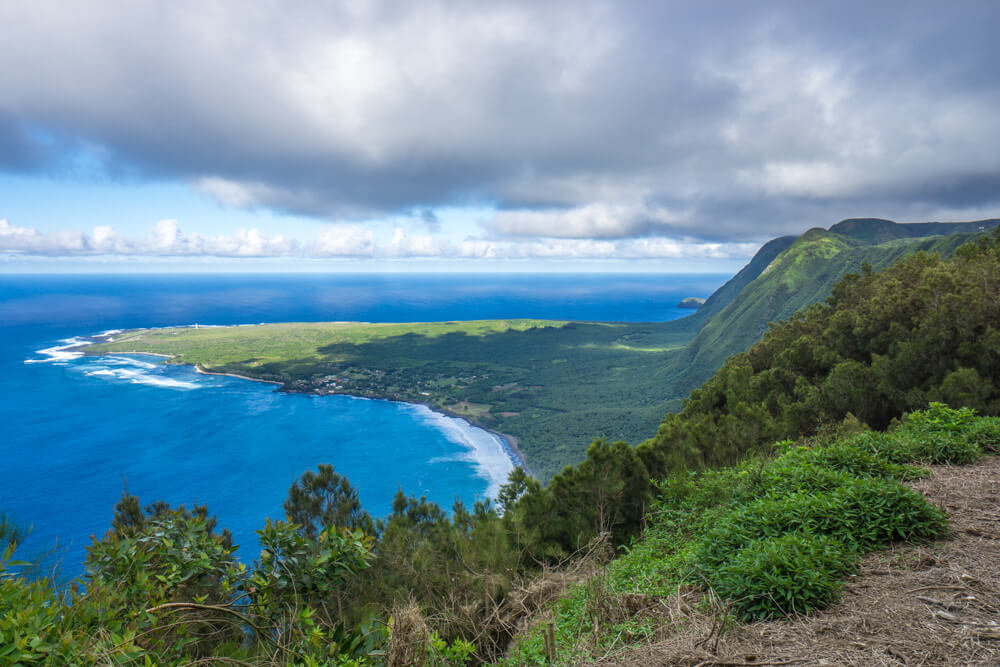 This island receives far fewer tourists than the other islands, and truth be told the island's economy is suffering as the locals battle between remaining true to Hawaiian heritage and becoming too commercial by adding vacation rentals or hotels to boost tourism.
They want to retain the Hawaiian culture here, and don't even allow buildings to be taller than coconut trees.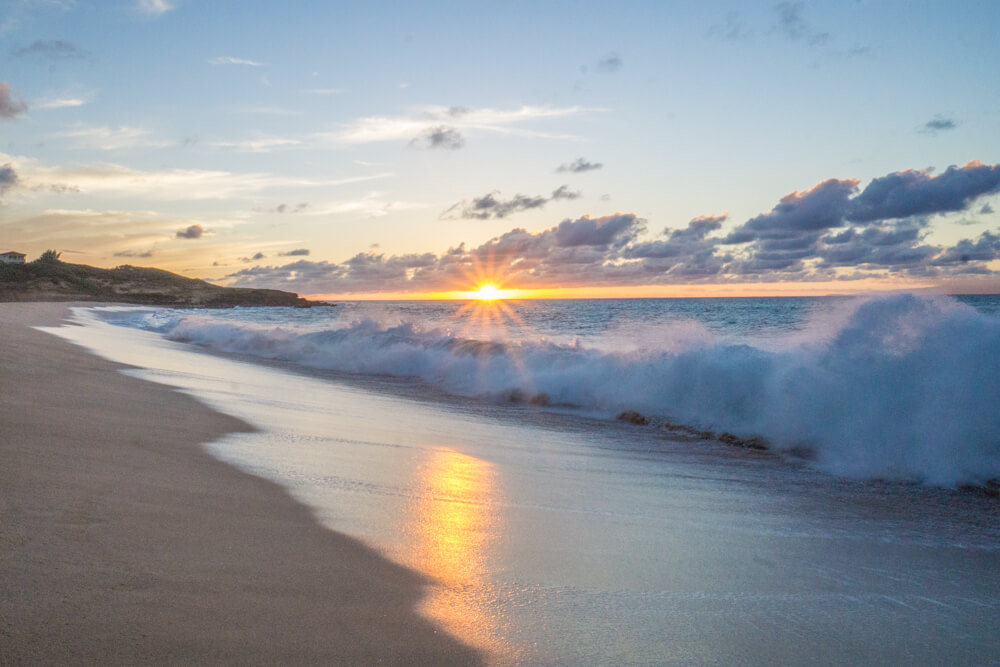 I ask Greg about this and he says it's not that tourists aren't welcome, it's just that they want the right kind of tourists – the ones who don't want to change Molokai, but who want to learn, appreciate, and be transformed by it instead.
Is it any surprise that Molokai, without any street lights, traffic, or big hotels, and with a population of only 8,000, became my favorite Hawaiian island?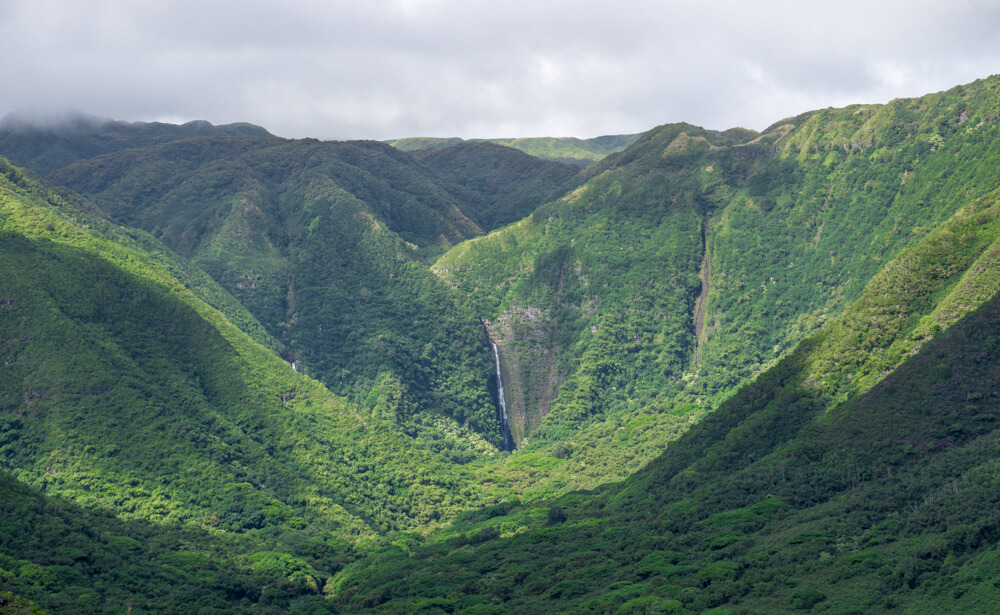 Greg's family lives in the Halawa Valley, which is one of the oldest known (or according to him, the oldest known) settlements in Hawaii.
Discoveries of fire pits and places of worship, or heiau, date human occupation of the area back to 650 AD.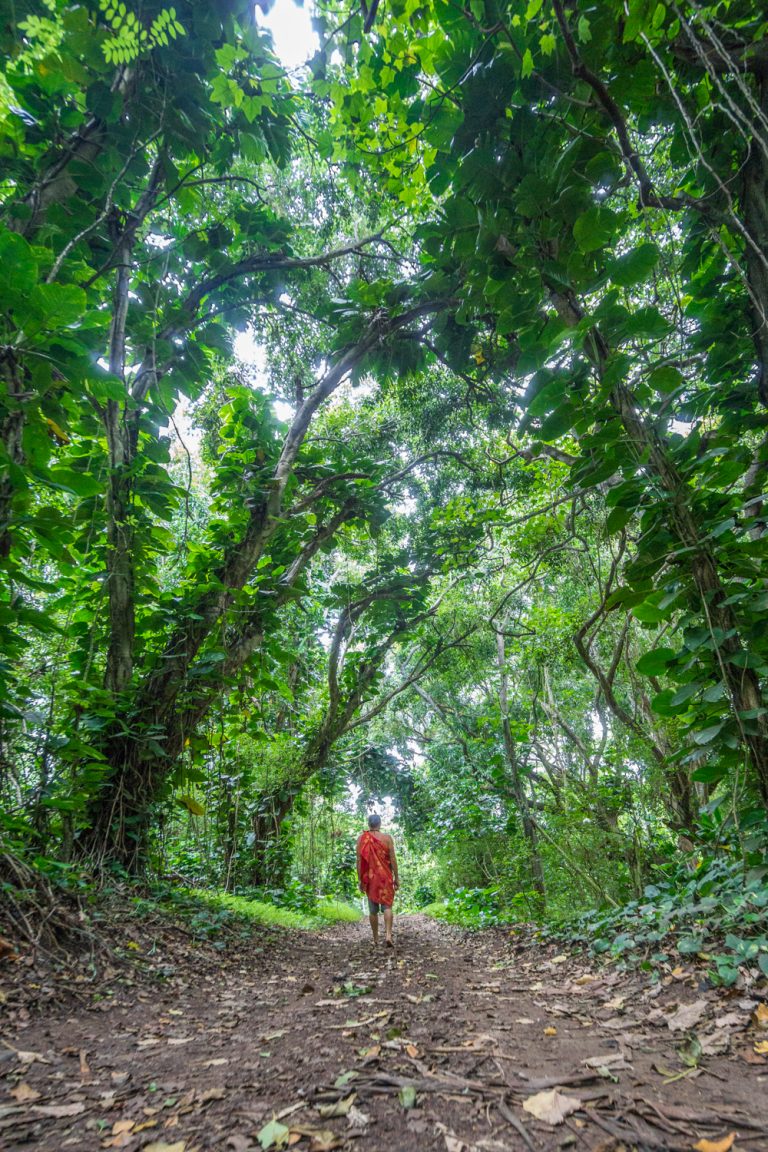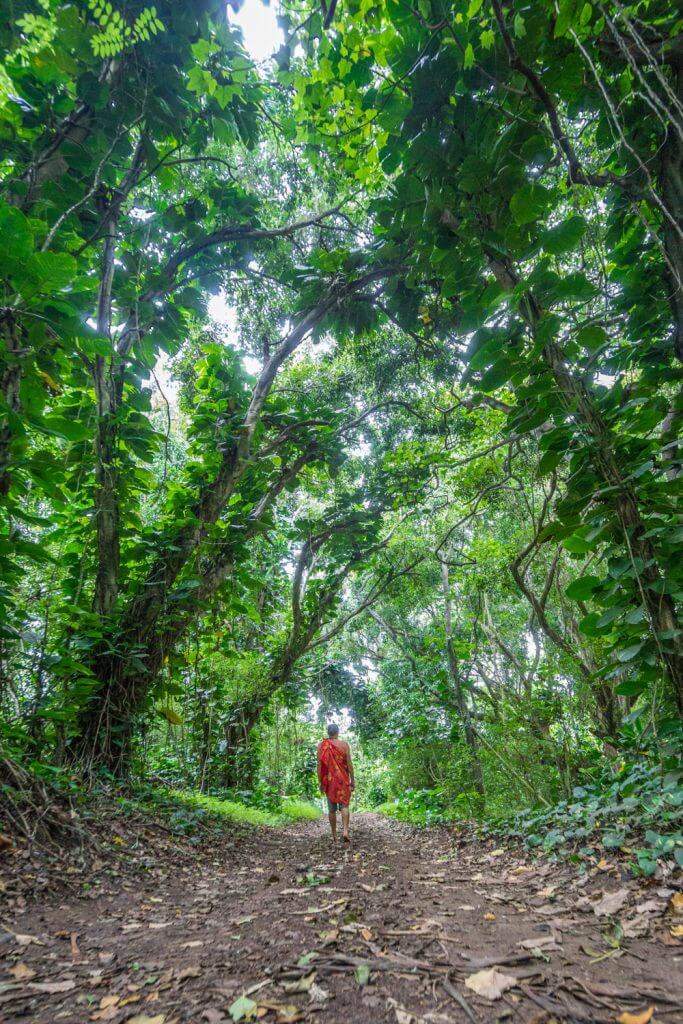 When we first arrived at Greg's place we stopped at the shoreline and he showed me how to throw a fishing net. He managed to catch a fish and I managed to catch a rock.
He applauded my technique anyway.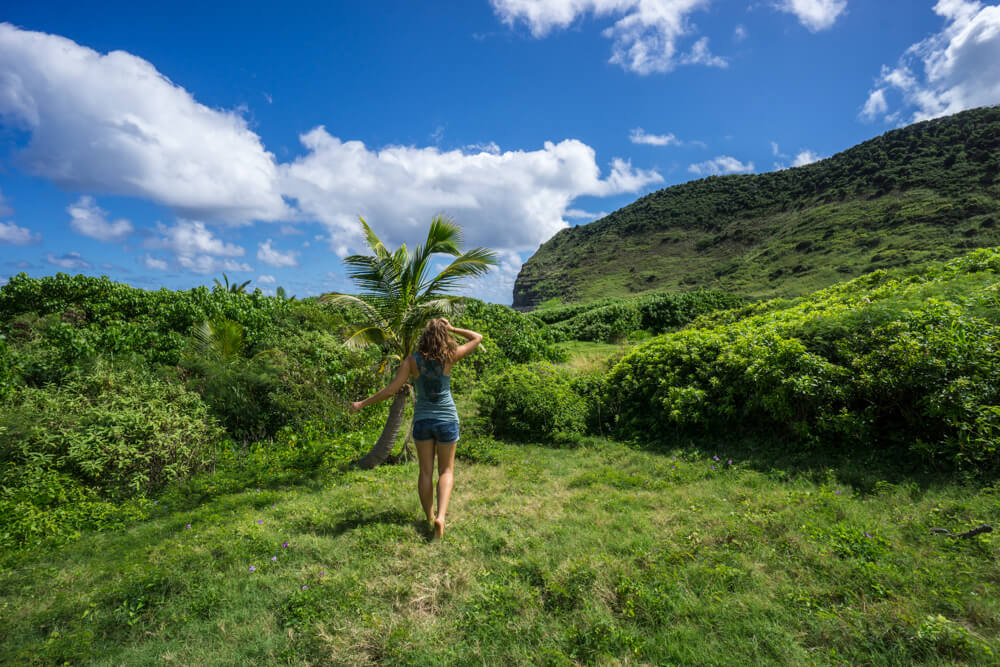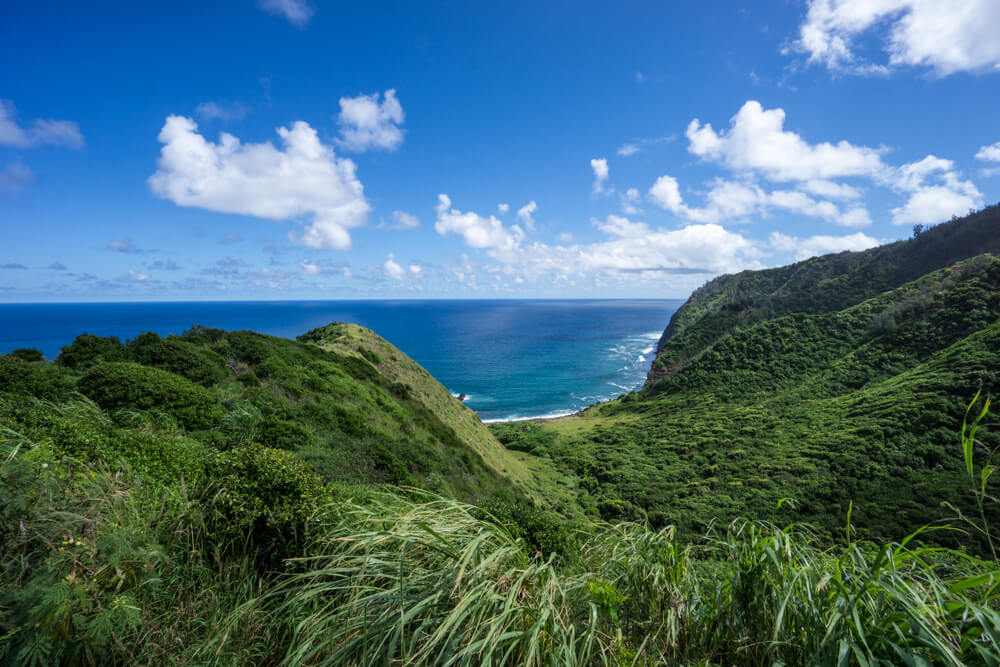 My failure complete, we made our way for his house, which on the outside looks like a shack of bits and pieces put together in a menagerie of taro, jungle vines, mango trees, sweet passion fruit and leaves the size of elephant ears.
This is the kind of place where you can live off the land – no problem – it's so abundant with deer, fish (if you can catch it, that is), fruit, and taro.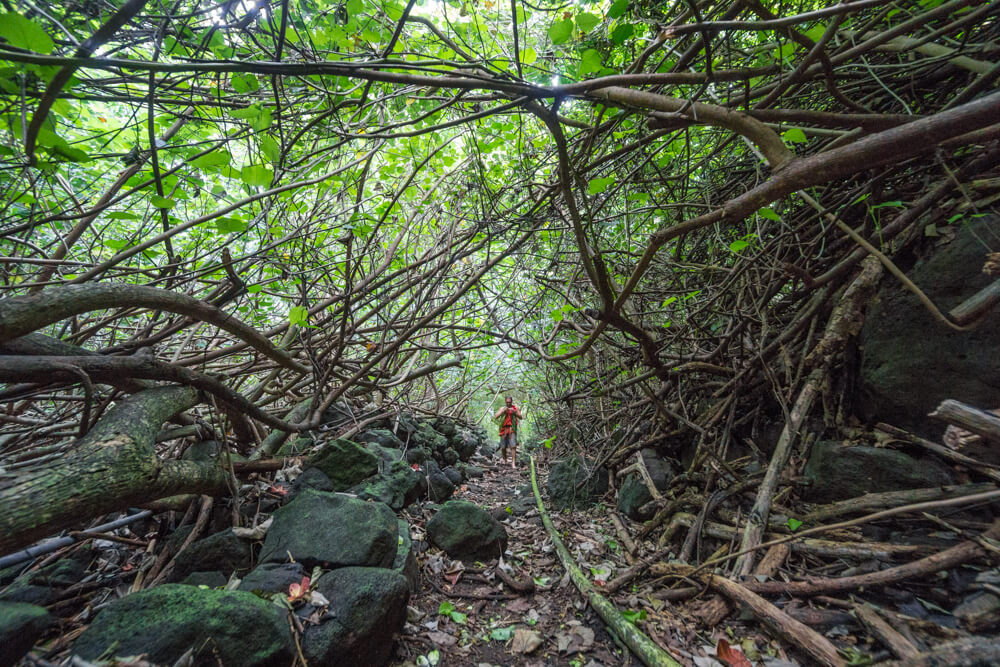 We had an objective that day – there was a waterfall I needed to swim under, jump into, and photograph, of course.
But first we had to complete a ritual that involved the Aloha with Greg and his father, pressing our foreheads and noses together, breathing in. I still had my lei on, and wore a red cloth as well across my shoulders, like Greg's. They blew into a conch shell and sang a few words. This is the way that Hawaiians would ask permission before entering sacred places. Greg's family keeps this tradition alive.
We walked through the jungle to the right of his abode, Greg and I barefoot since it was muddy and being barefoot is fun anyhow, and saw the heiau everywhere. He pointed out burial grounds as well, just over walls, and in the distance – places that you don't dare walk through, but can feel a spiritual presence from just the same.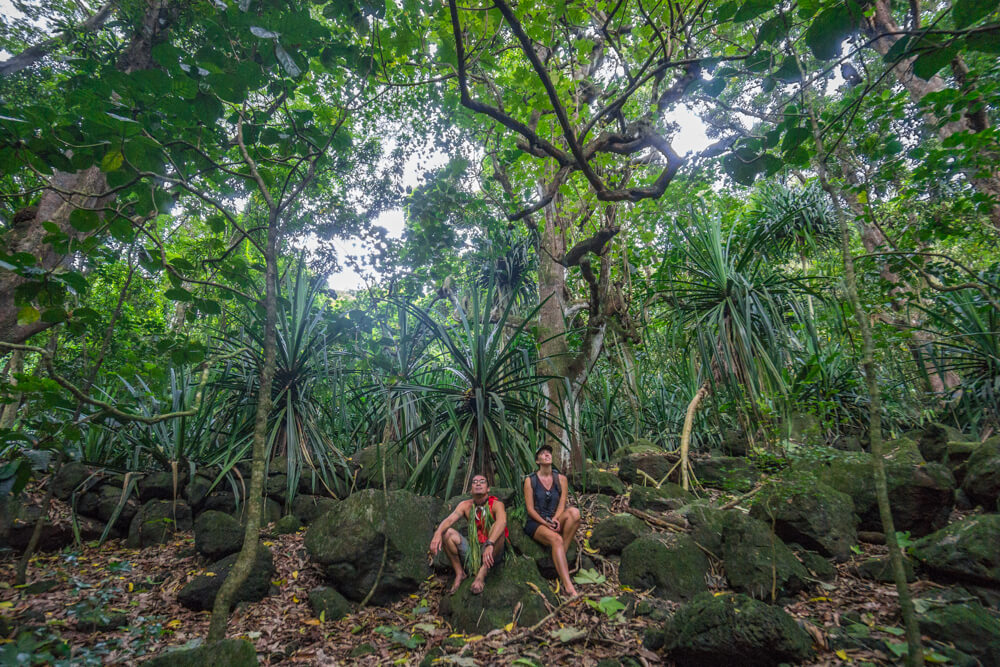 There's a lot of fluff in Hawaii these days. There are leis when you walk off the plane, luaus with a roast pig, and because it brings in the tourists and the dollars, it's happening everywhere you turn, but is it authentic?
Such things have always turned me off and I wondered if there were still authentic cultural rituals that I could be a part of in Hawaii.
I finally found it in the depths of a valley that you can only walk to.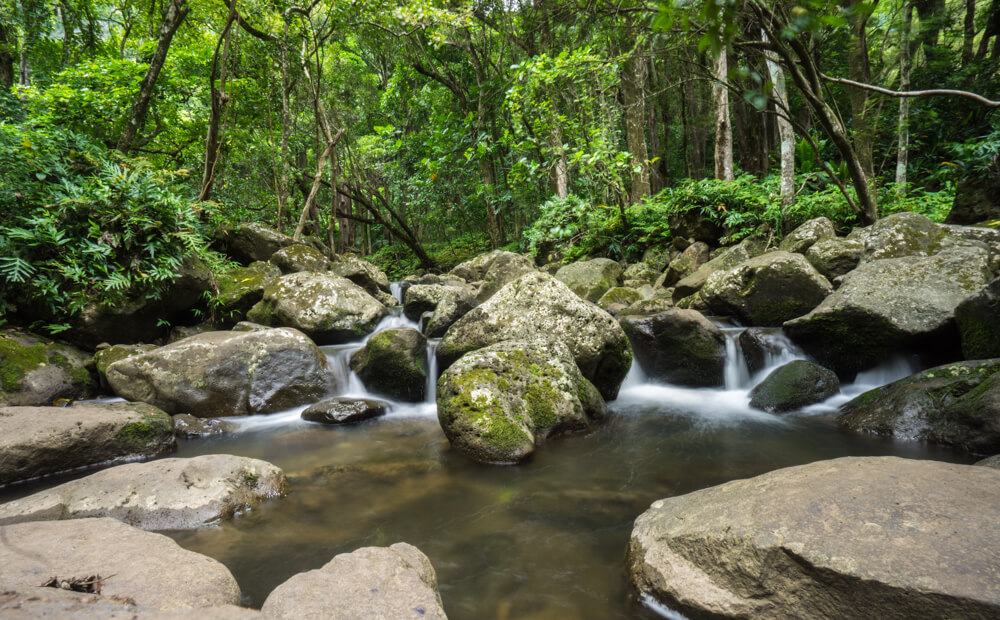 A few muddy miles later, there it was, the double-tiered, 250-foot Mooula Falls.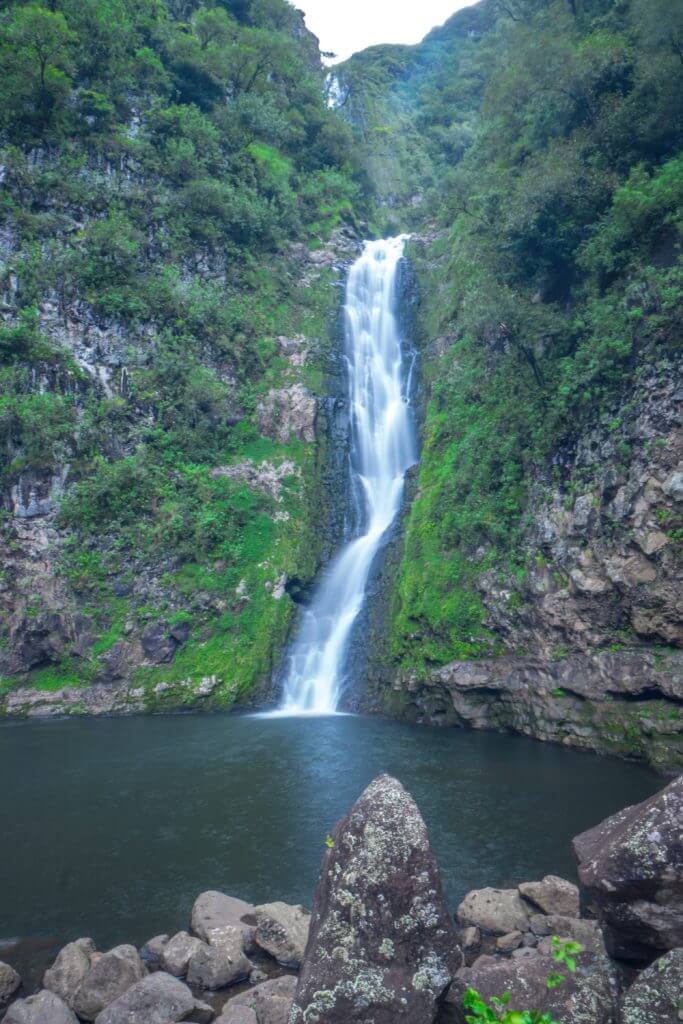 "The water's cold!" Greg warned.
Please, I'm from California. You don't know what cold water is, Hawaii boy.
I slid in, swam to the (not that cold) falls, felt the cool, powerful flow and floated for a while.
I soaked in the final moments of my time in the Aloha State. It was my last full day of two weeks in Hawaii and I knew I'd found my favorite place.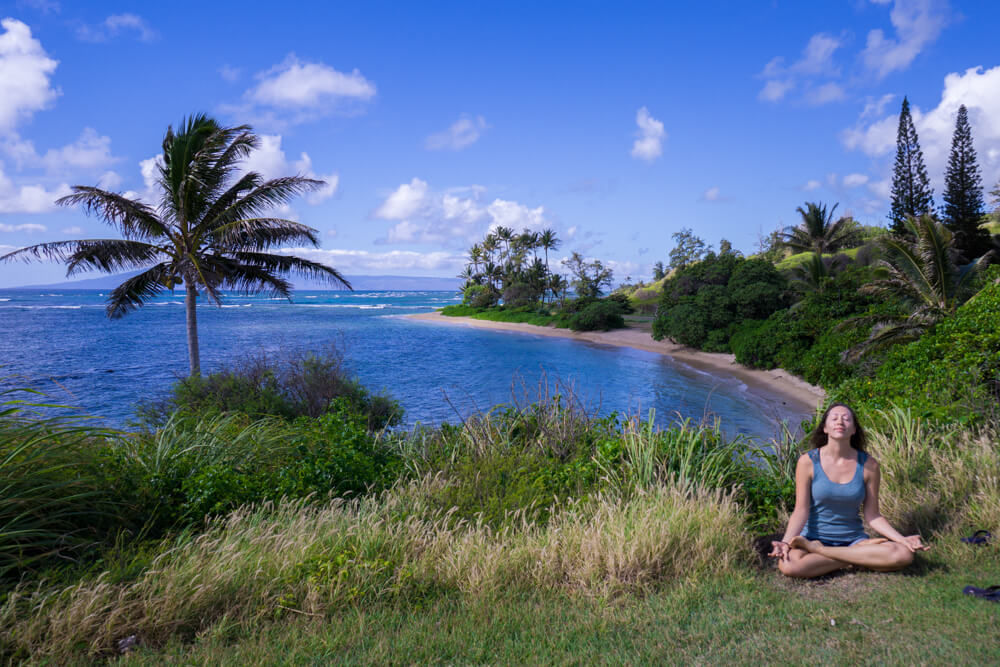 We bounded back and pounded out some taro root until it was a sticky mass. I'd been told that it didn't taste very good, but that was from a few people who must've never tried it fresh. It was absolutely delicious, and I could eat it every day.
Molokai may not have fancy resorts, 5-star restaurants, spas, or even traffic lights. I might be covered in mud and mosquito bites from the Halawa Valley, but this is my happy place.
It's my happy place, because it feels real.
Never change, Molokai.
Do it yourself:
You can rent a car from Alamo at the airport and spend a day self-driving around Molokai and make it to the end of the road to the East (just be careful of the hairpin turns), up to Kalaupapa, and over to the west side, Papohaku Beach, for sunset.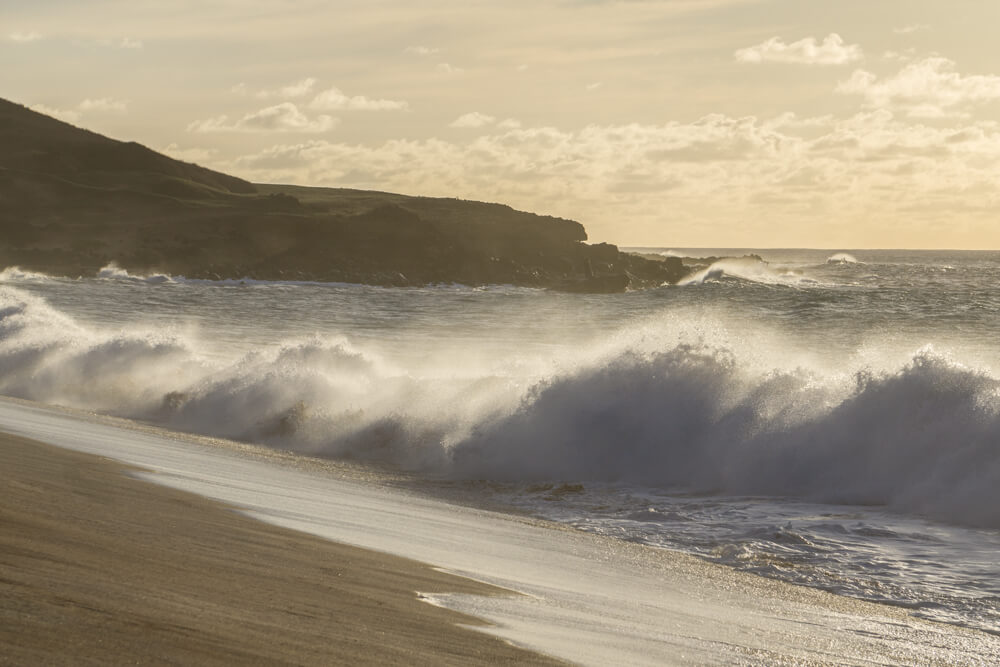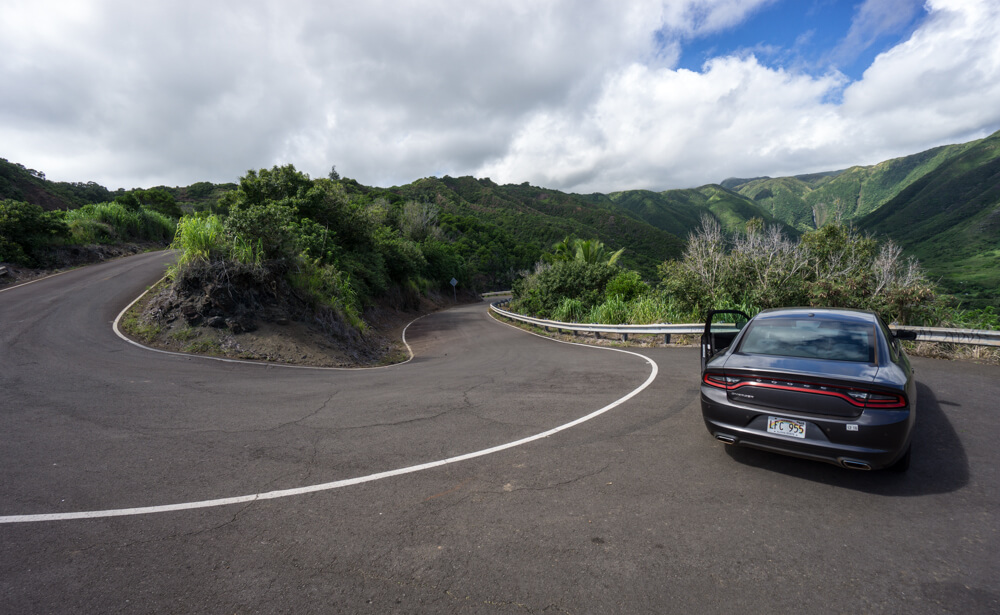 Book the experience with Greg (for only $60, wow I can't believe it's that cheap) including the cultural experience and waterfall hike. Note that you can only access the waterfall with a guide as it runs through private property.
Stay:
There are a few vacation rentals, as well as the Hotel Molokai where I stayed. I thought it was a great place, including a kitchenette and right on the oceanfront, plus there's live music there every night (but don't worry, it ends early)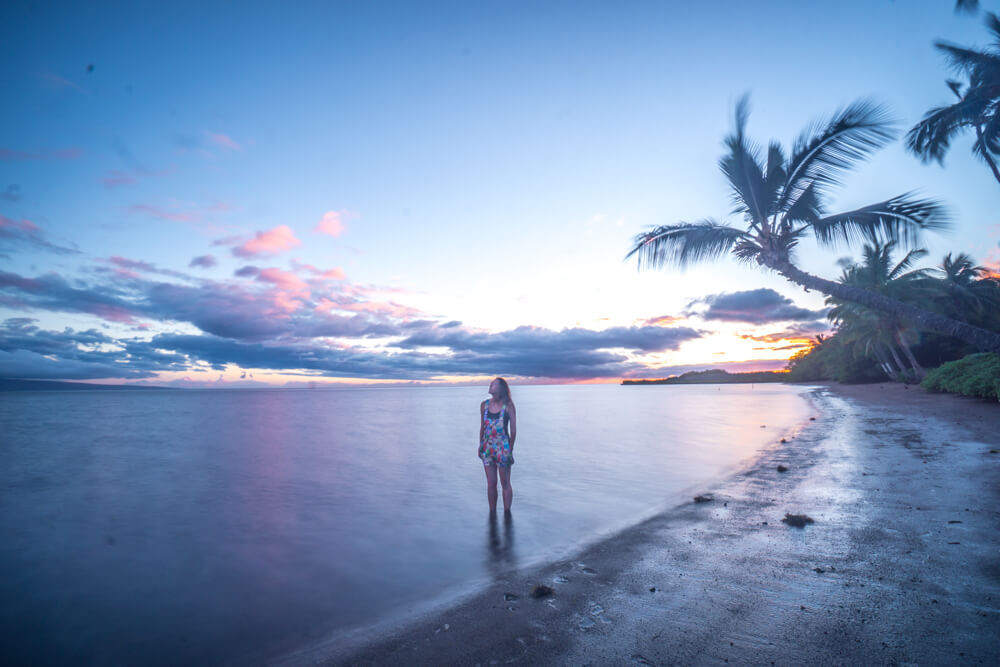 *My stay in Molokai was arranged in collaboration with Go Hawaii. I chose to write about this particular experience because it was very special to me. All opinions are mine.