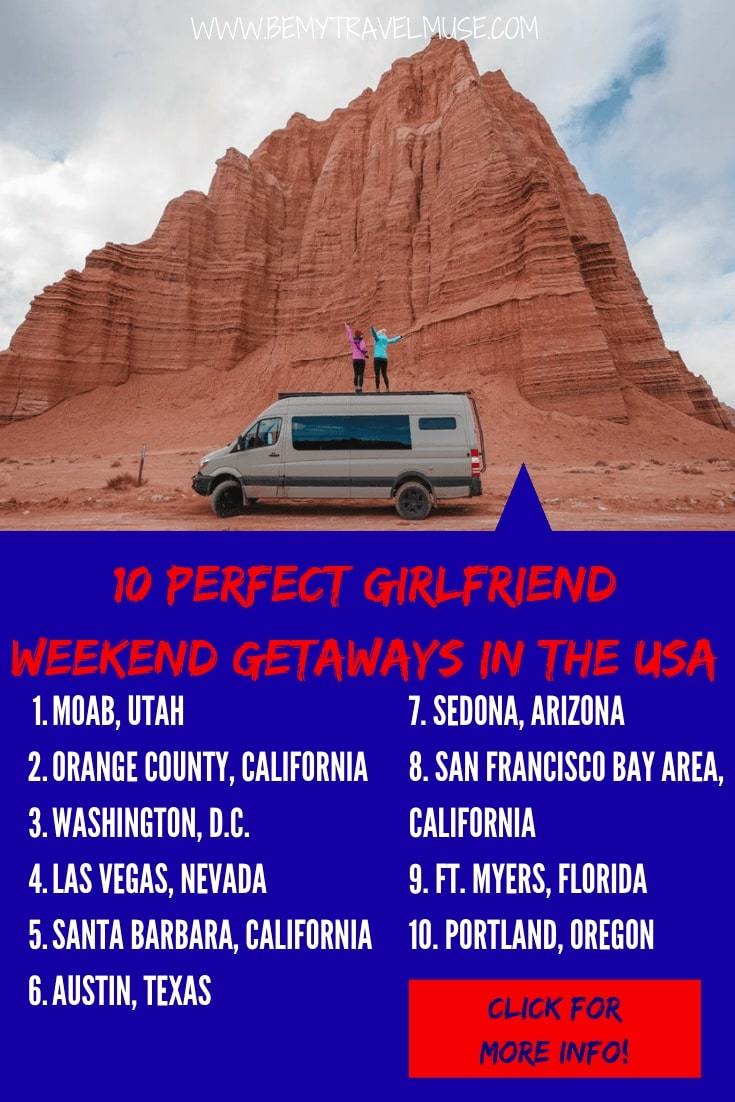 As much as I love my solitude, I wouldn't be who I am without my girlfriends. The women who have helped shape me and who continue to be my biggest cheerleaders hold a very special place in my life, and in my travels. Each year, we make it a point to have an adventure together at least once.
Though I've been lucky enough to travel in Thailand and Europe a few times with some of my friends, for the most part we focus on hanging in the USA, where we're from. Given how much variety there is stateside, there's no shortage of girlfriend getaways we can pack into a weekend.
Whether your friend group prefers the outdoors, a lively or peaceful atmosphere, something natural, or more of a city vibe, there's something on this list that can make everyone in your group happy. These are some of our favorite girlfriend weekend getaways:
1. Moab, Utah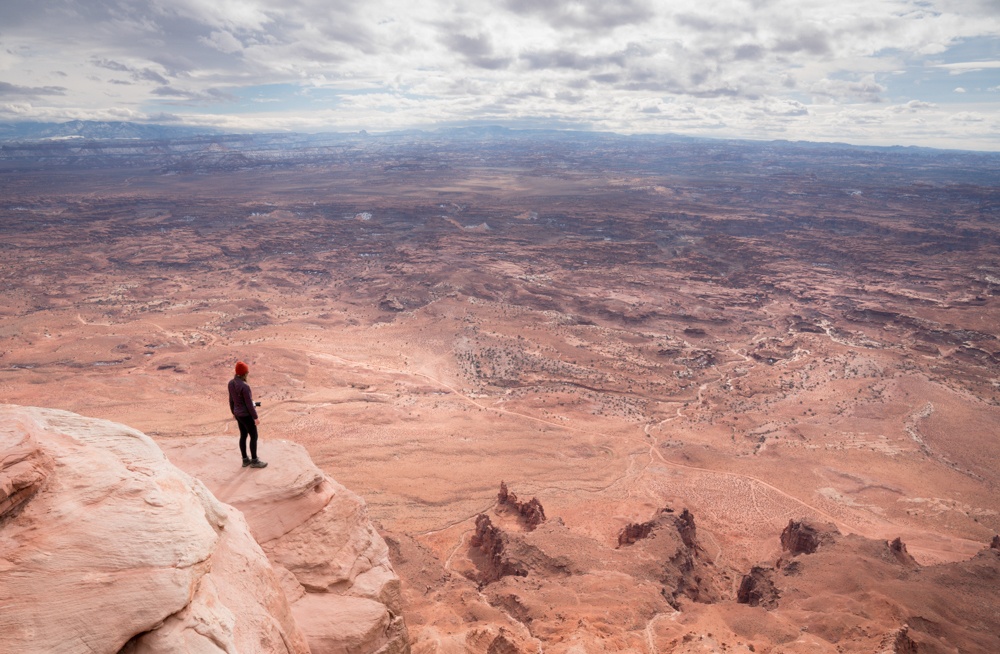 This little slice of Utah is one of my favorite places on the entire planet. The town itself has a funky, laid back vibe, but the real magic is out in the multitude of state and national parks in the area. Within a max of 45 minutes from town you've got Arches National Park, Dead Horse Point State Park, Canyonlands National Park, and all of the arches and stunning natural areas that border them.
While this is more of an outdoorsy suggestion, many of the more stunning points of interest are overlooks that you can drive right up to, including the famous Mesa Arch, The Windows, the Needles Overlook, and Dead Horse Point. For a more comprehensive list of ideas, check out this post.
Stay: This is the perfect place for camping, but if you'd rather opt for glamping or a hotel, those options are available too. For a truly unique experience, check out Under Canvas Moab.
Getting There: Fly into Salt Lake City and enjoy the 4-hour drive to Moab. This one is best for long weekends!
2. Orange County, California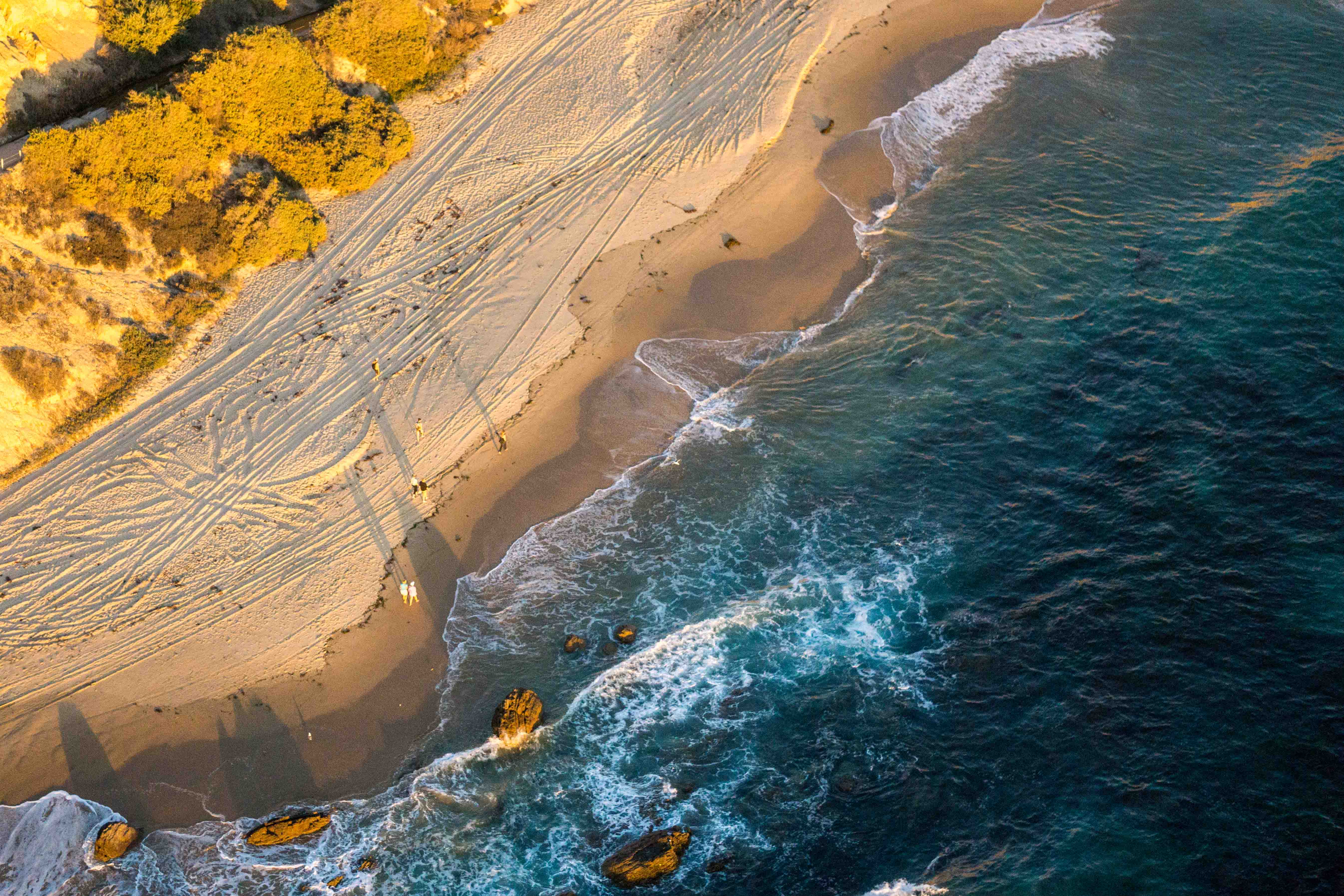 As a former resident of Newport Beach in Orange County, I can say with certainty that this is the perfect girlfriend weekend getaway that truly has something for everyone. There's the gorgeous stretch of coastline, great shopping at Fashion Island, Disneyland is only a 15-minute drive away, and so is Angels Stadium if you're baseball lovers. Though it's a bit pricey, you can also take a helicopter ride over the OC for a truly unique viewpoint and the perfect overview of it all. Read more here.
Stay: VRBO is a great option in this area if you want to stay on the beach in Newport – and you should!
Getting there: Getting to the coast is easy and painless with a flight into John Wayne Airport (SNA) and a quick drive to one of the beach towns.
3. Washington, D.C.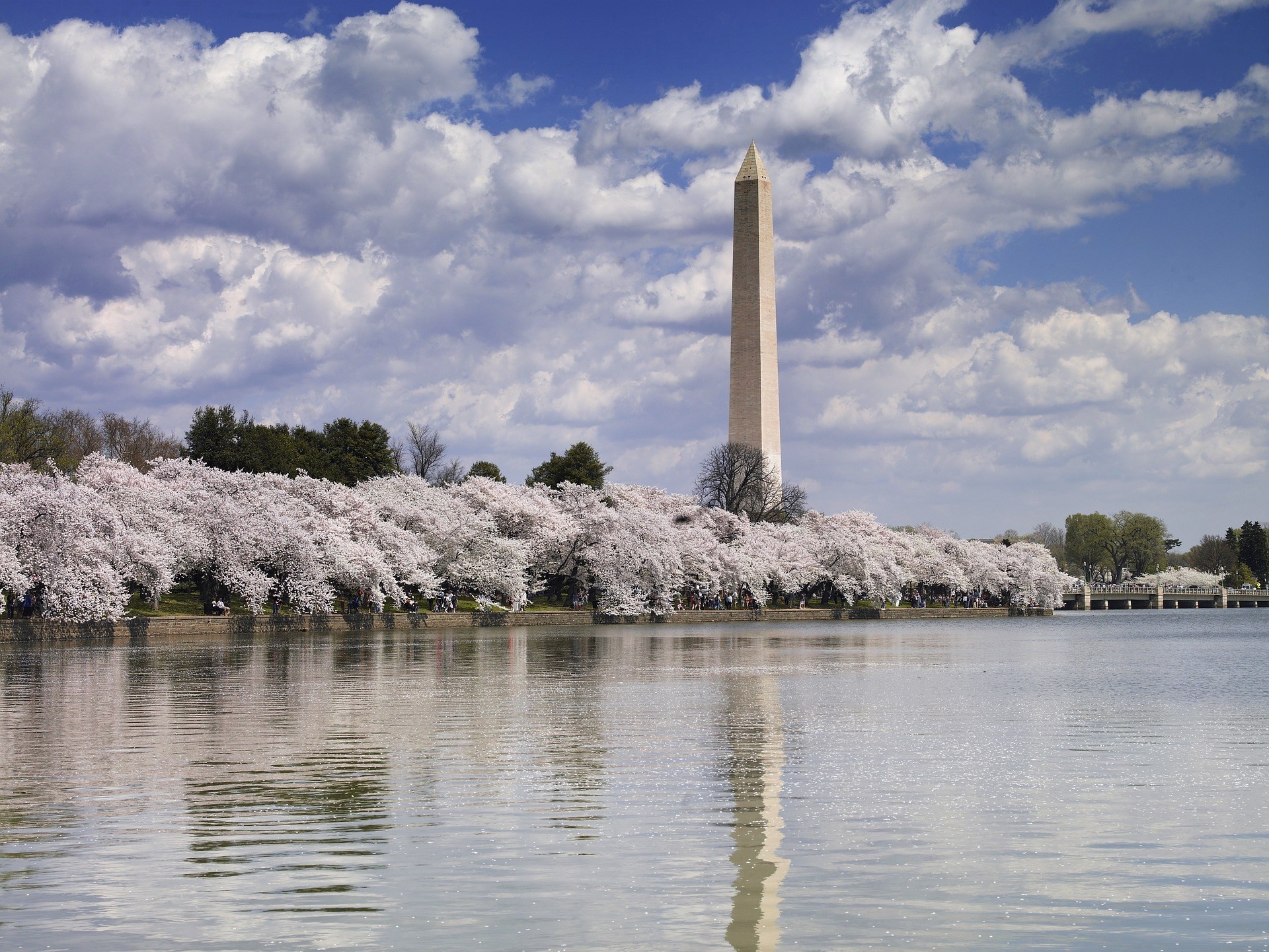 For East Coast friend groups, DC is an easy one since it's such a hub for flights from all around the US. There are so many neighborhoods in the city and it's so rich in history, plus it's beautiful. I'm a big fan of the free Smithsonian museums, Botanic Garden, and the National Gallery of Art. Here's a listing of 14 free museums in DC.
If you're craving some sea views, Annapolis is only 50 minutes away. If your group loves horses, Middleburg, VA is only an hour and 25 minute drive away. Here's a listing of more ideas.
Stay: Georgetown is a cool college area with great nightlife.
Getting there: Both Washington Dulles and Ronald Reagan Washington National Airport work for your DC getaway, though the latter is much closer.
4. Las Vegas, Nevada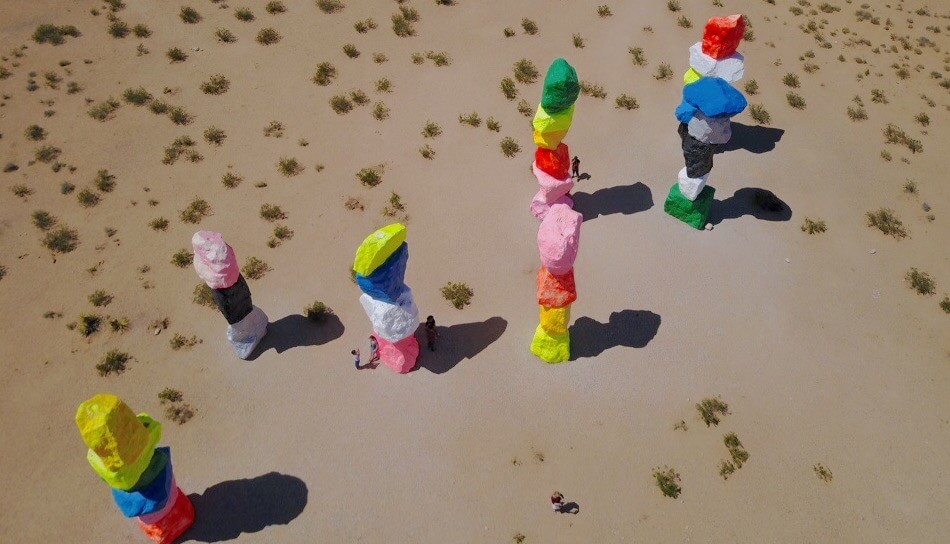 Out of all the places on this list, this is the one my girlfriends and I have visited the most often. The airport is so well connected, there's not shortage of things to do, and it's also naturally beautiful all around Vegas.
While seeing world-class shows and dancing the day away at pool parties (a favorite of ours) are great ways to spend one's time, I also highly recommend heading away from the Strip for a day and checking out the Seven Magic Mountains art installation just a 20 minute drive down Interstate 15, or heading north to the Valley of Fire State Park for a sunrise or sunset.
Stay: We usually book the best deal on the Strip, though our favorites are Mandalay Bay and the MGM Grand.
Getting there: Las Vegas McCarran International Airport is super close to the Strip and easy to find flight deals to!
5. Santa Barbara, California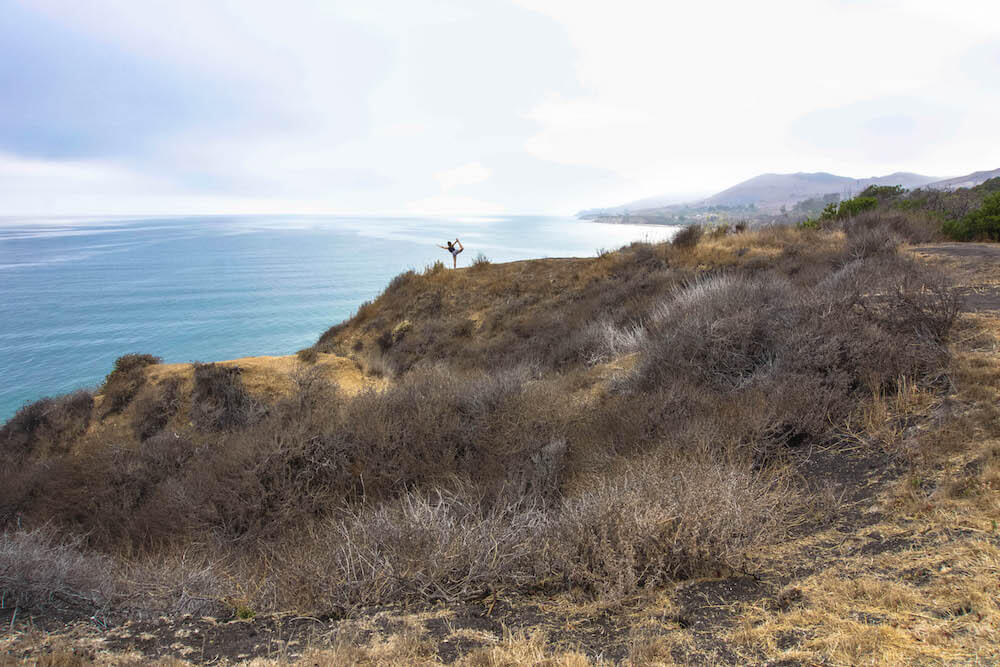 I'll admit I'm biased towards Santa Barbara, since it's the college town where I met my girlfriends, but we adore meeting up in SB for a weekend of fun in the sun. Not only are there some of the most gorgeous beaches in the country (Butterfly Beach and Haskell's), but also there is some of the best shopping on State Street and beautiful hiking trails in Montecito.
Stay: Though Santa Barbara might seem pretty high-end, there are great campgrounds nearby at El Capitan and Gaviota where I see dolphins every single time I camp there, as well as cheaper VRBO options in SB's neighbor, Goleta.
Getting there: Santa Barbara Airport is so small and lovely to fly into!
6. Austin, Texas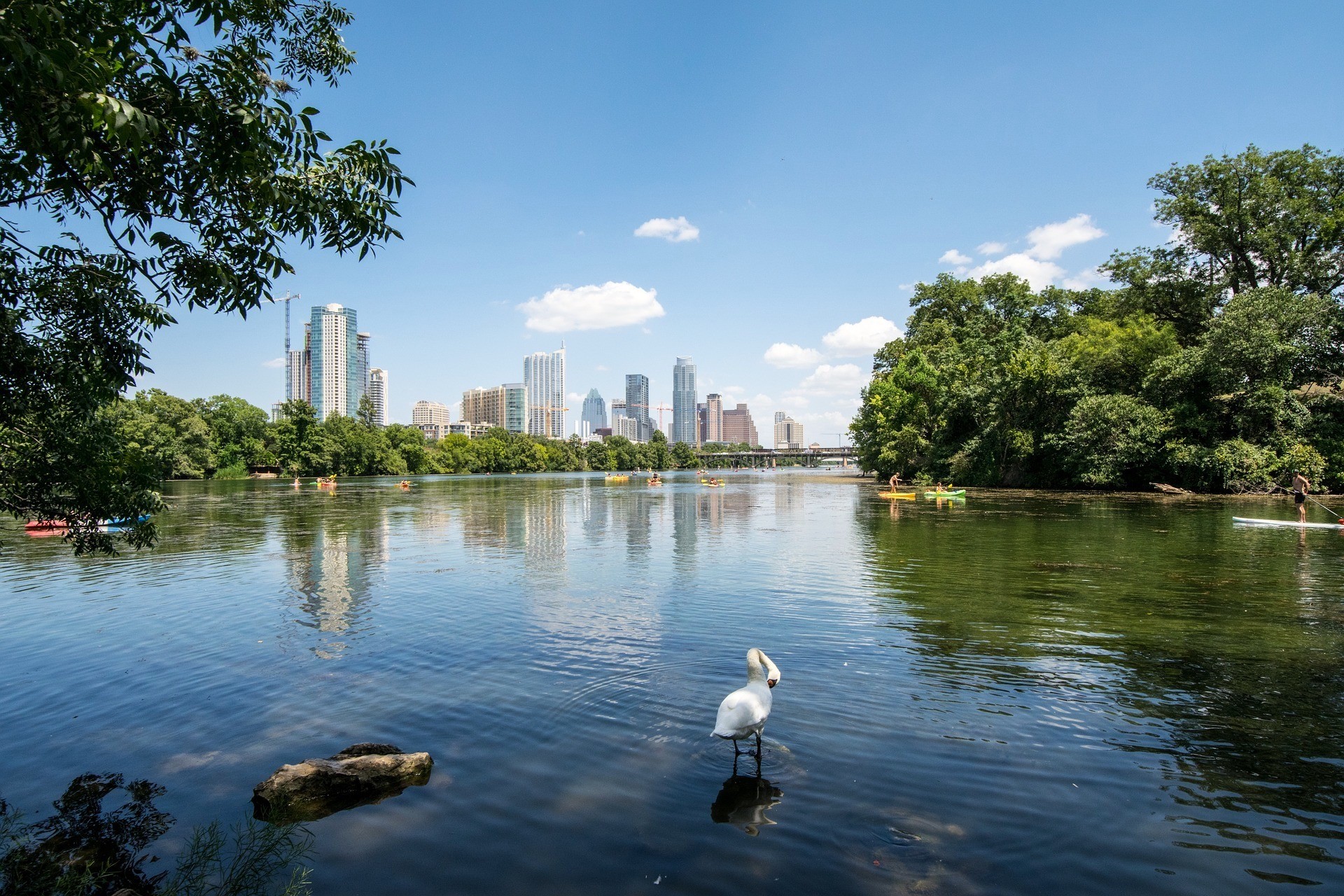 Austin is probably Texas' most beloved city, not just for the wealth of things to do, but for the alternative vibe. Some of my favorite activities there involve the water, including tubing down the river or visiting Barton Springs, a natural spring-fed pool, with a year-round average temperature of 68°F (20°C). Depending on time of year, make it a point to attend SXSW festival or a Longhorns football game.
Stay: I stayed at the JW Marriott downtown while in Austin and loved the room and location.
Getting there: Austin–Bergstrom International Airport has plenty of nonstop flights on Southwest Airlines from all around the country, and for cheap!
7. Sedona, Arizona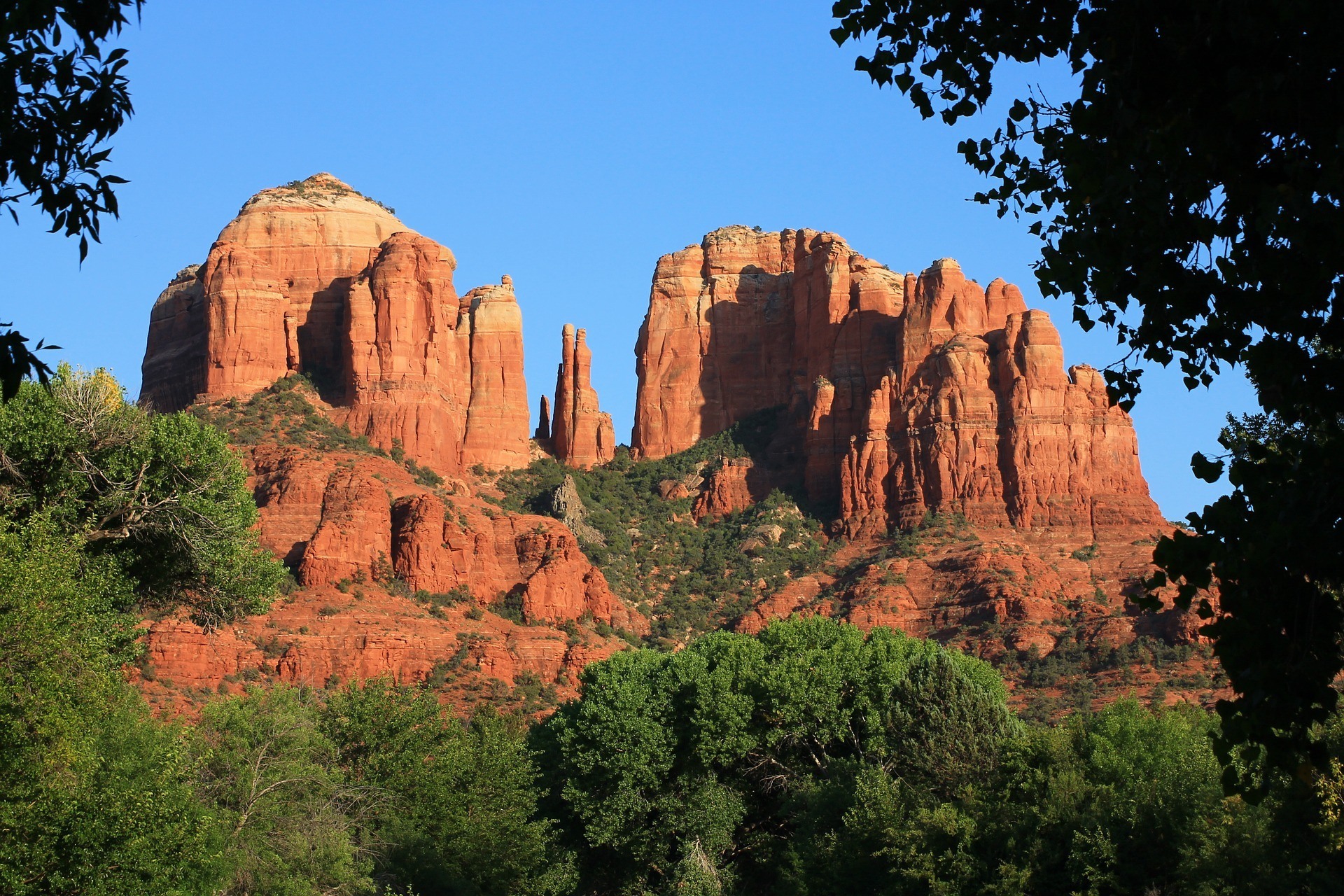 Sedona is a little artist's oasis in Arizona with a hippie vibe and a wealth of beautiful day hikes. If your girlfriends enjoy a nice hike now and then but prefer to sleep in a hotel at night, this is the perfect compromise between the outdoorsy and the comfortable, without breaking the bank. Some of the best hikes are the Devil's Bridge, Bell Rock, and Cathedral Rock. They're all pretty short, moderate hikes with a big payoff at the end. For more things to do in Arizona, check out my itinerary.
Stay: There are plenty of cute VRBOs in Sedona to choose from.
Getting there: Flagstaff International Airport is the closest small commercial airport to Sedona, or fly to Phoenix Sky Harbor International Airport (PHX) and drive for two hours to reach Sedona.
8. San Francisco Bay Area, California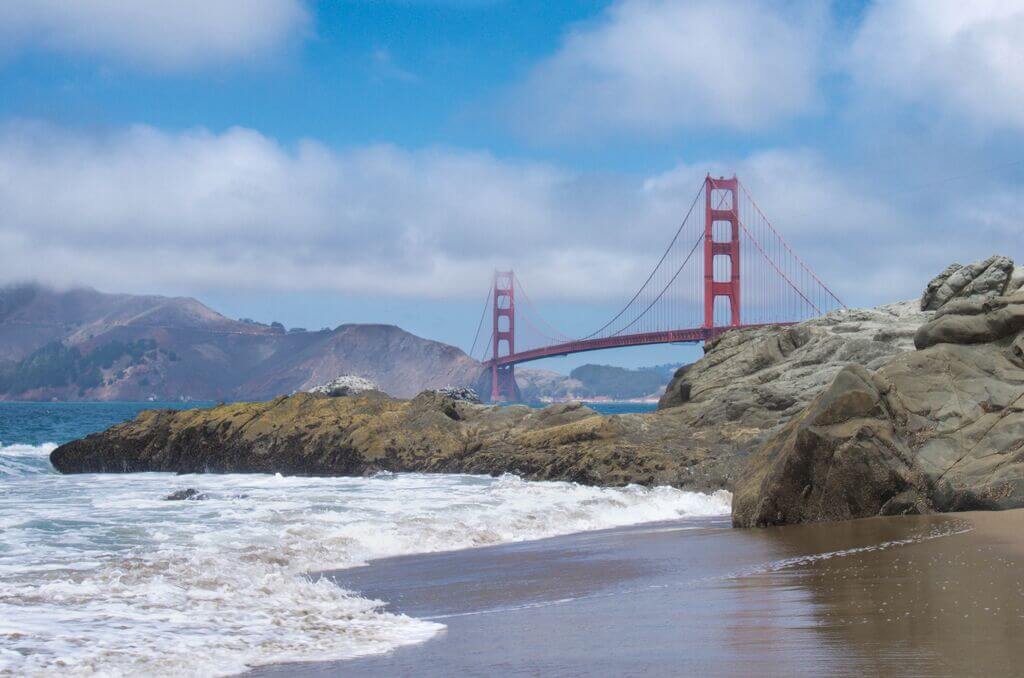 This one's a natural fit for me because so many of my girlfriends live here, so I've seen all of the tourist and non-touristy sights in the Bay Area and keep going back! For a great view of the Bay Bridge, head to Baker Beach. If you're interested in a more alternative vibe, I love Oakland's Lake Merritt area for its eateries, and on Sundays, Ecstatic Dance is a favorite of ours. In the city, be sure to check out the Painted Ladies for the perfect photo op or walk along The Presidio for some nature. Haight-Ashbury is one of my favorite places to shop and hang out as well!
Stay: SF can be expensive but if you split a VRBO it can be a bit more affordable.
Getting there: Both San Francisco International Airport (SFO) and Oakland International Airport (OAK) are easy to fly into, though I prefer Oakland since it's smaller. Pick based on where you'll spend more time.
*For a full list of my California options, be sure to check out my post on Alamo's Scenic Route.
9. Ft. Myers, Florida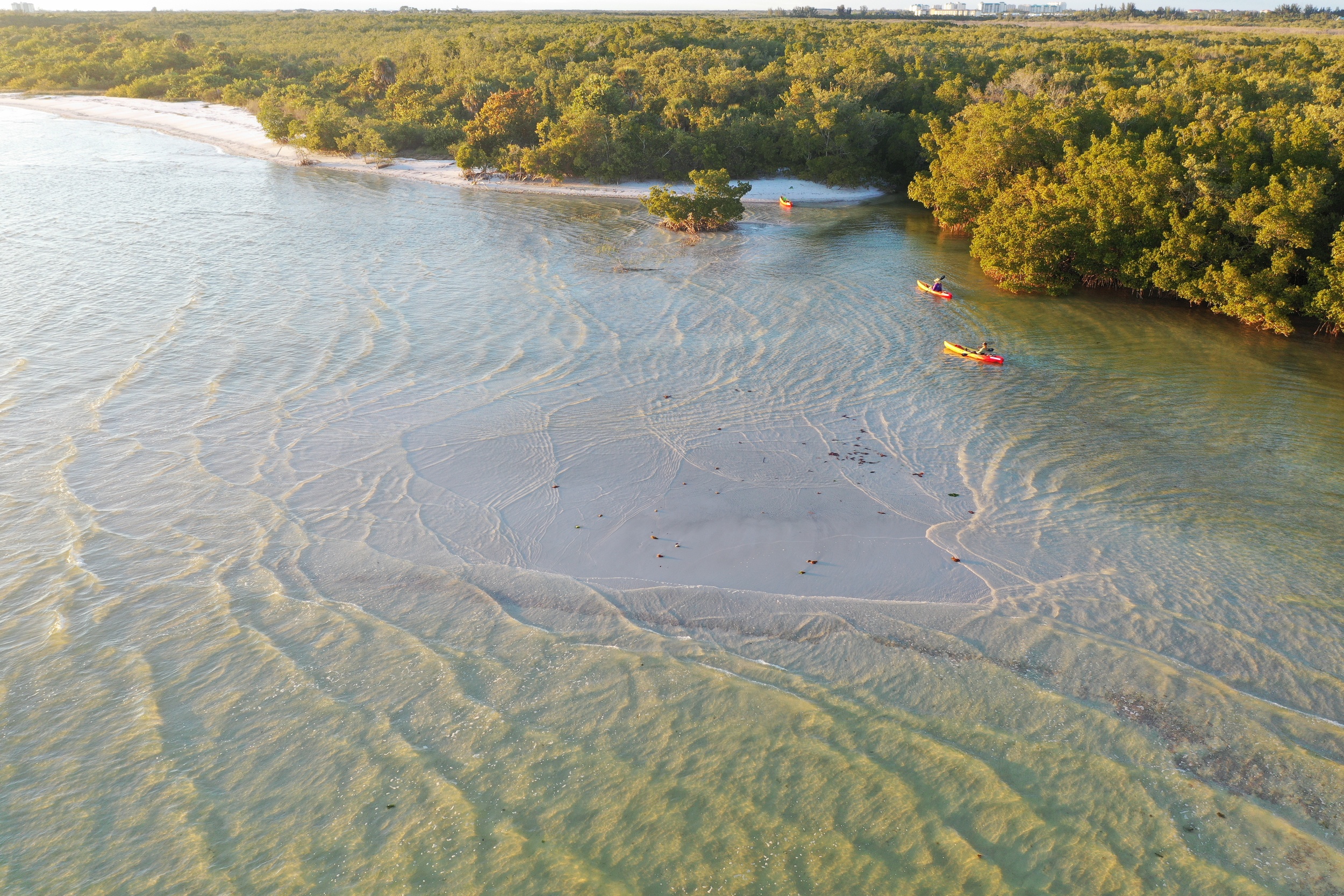 While Miami might seem like a more likely girlfriend getaway than Ft. Myers, hear me out! This little stretch of beach and accompanying islands on the Gulf Side of Florida has two things that make it perfect for girlfriends who love the water – sailing lessons and kayaking through gorgeous mangroves. Those two things made me fall in love with Ft. Myers and honestly, a weekend of sailing with friends sounds like tons of fun to me! You can learn more about sailing in Ft. Myers here.
Stay: I loved Pink Shell Resort and Marina's huge rooms.
Getting there: Southwest Florida International Airport (RSW) is an easy 30-minute drive from downtown Ft. Myers.
10. Portland, Oregon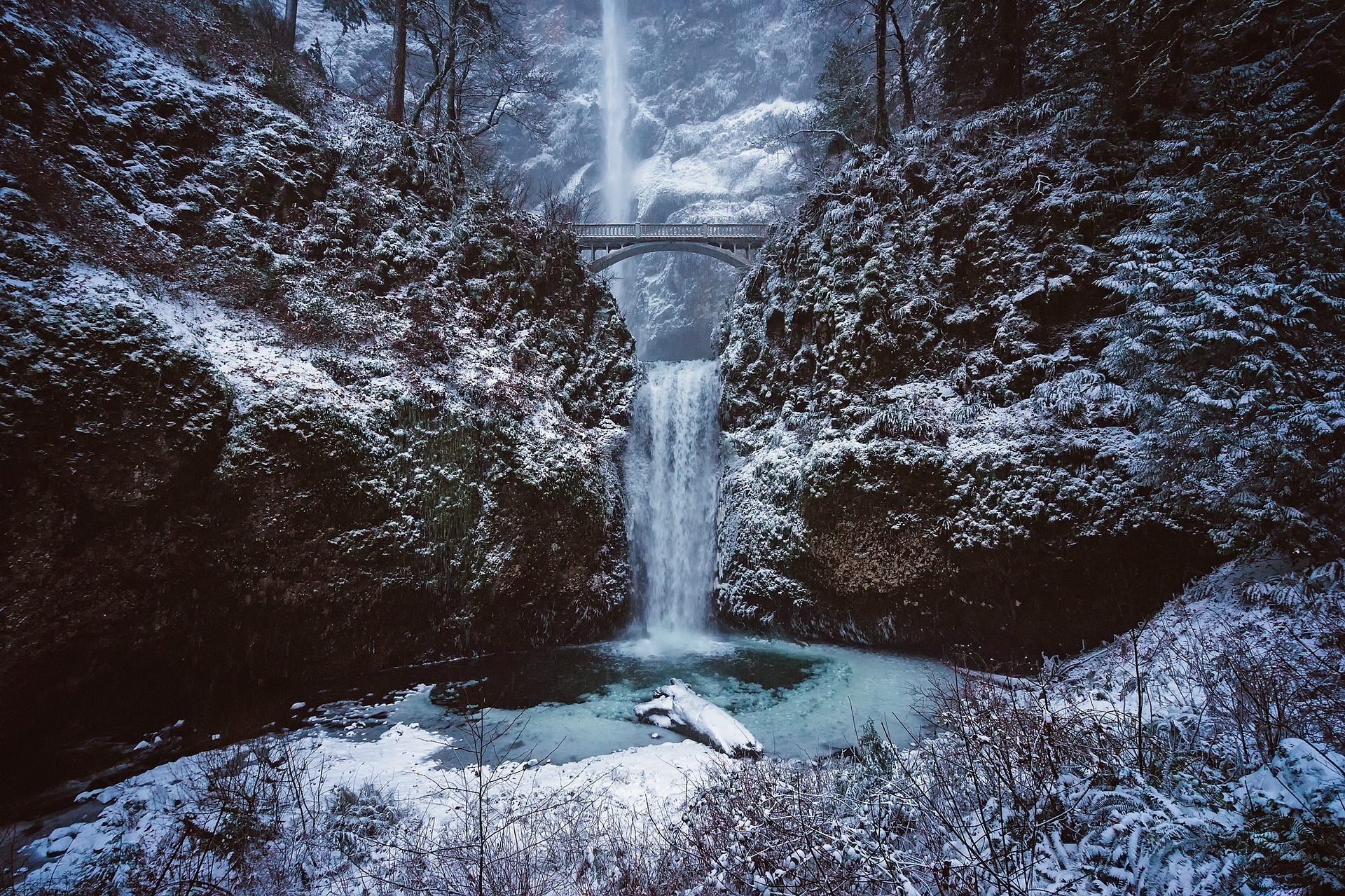 Have you ever heard the slogan, 'Keep Portland Weird'? That's what's so alluring about the city, plus the gorgeous Multnomah waterfalls that are only a 35-minute drive from the city, and a 2.2-mile hike to the top of the falls. Portland is perfect for live music, perusing the books at the largest independent bookstore in the world, Powell's Books, and the (easy) hike to Mt. Tabor. Here's a list with more things to do including farmer's markets and free gardens.
Stay: The Inn at Northrup Station is cute, affordable, and well-loved.
Getting there: Fly into Portland International Airport (PDX).
I hope your girlfriend group loves these spots as much as mine has. Whether you're craving the ocean, the warmth of the desert, the ease of a city getaway, or something that combines the outdoors and creature comforts, this list has a mix of many at once.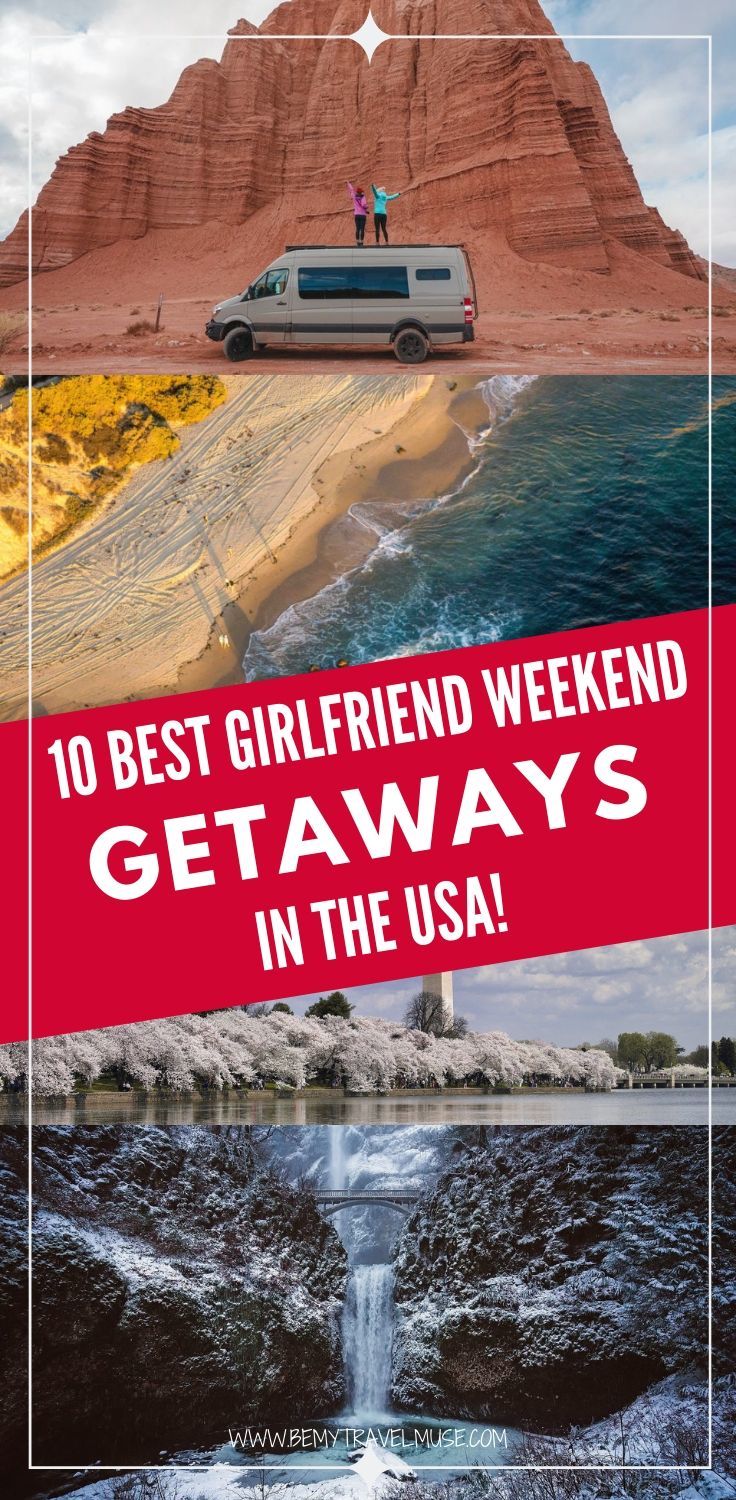 *This post was brought to you in partnership with Alamo Rent A Car. As always, all opinions of places mentioned are my own, inspired by the ease of traveling to each with an Alamo rental car!