Idaho, it's a little crazy how quickly you charmed me. I didn't know much of anything about you up until about 2 weeks ago, but now you've got me smitten.
If asked if I thought Idaho was a great vacation destination prior to this trip, I would have had to reply that all I knew of it was the Snake River from the game, Oregon Trail, and the blue football turf at Boise State. Idaho was a big question mark for me.
That all changed when a few friends floated an invite to come visit in Sun Valley, a ski resort in the mountains, after Christmas. Come and play in the snow for two weeks instead of sitting behind a computer!? Where do I sign up, right?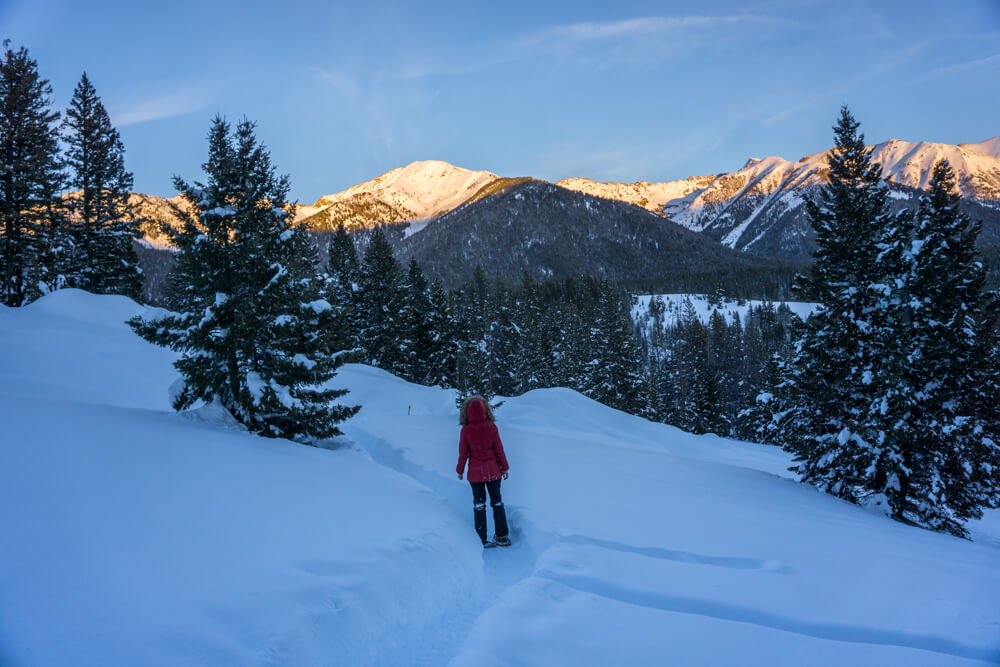 It wasn't exactly a tough sell.
A 14-hour-ish drive from Newport Beach where I've been hanging over the holidays, my first sign of greatness was when the snow started to come down and perfect little snowflakes on the way into town.
It was a pretty good indication of the magical wintery things to come, which would include a naturally occurring Hot Springs: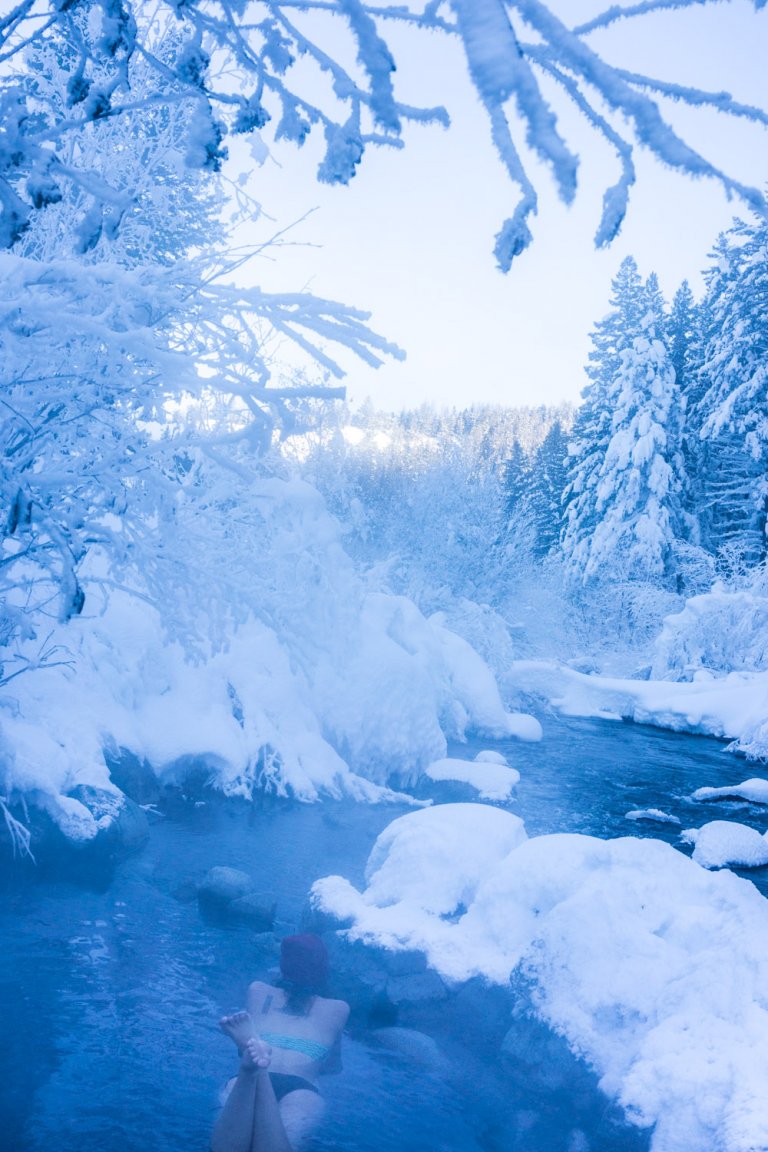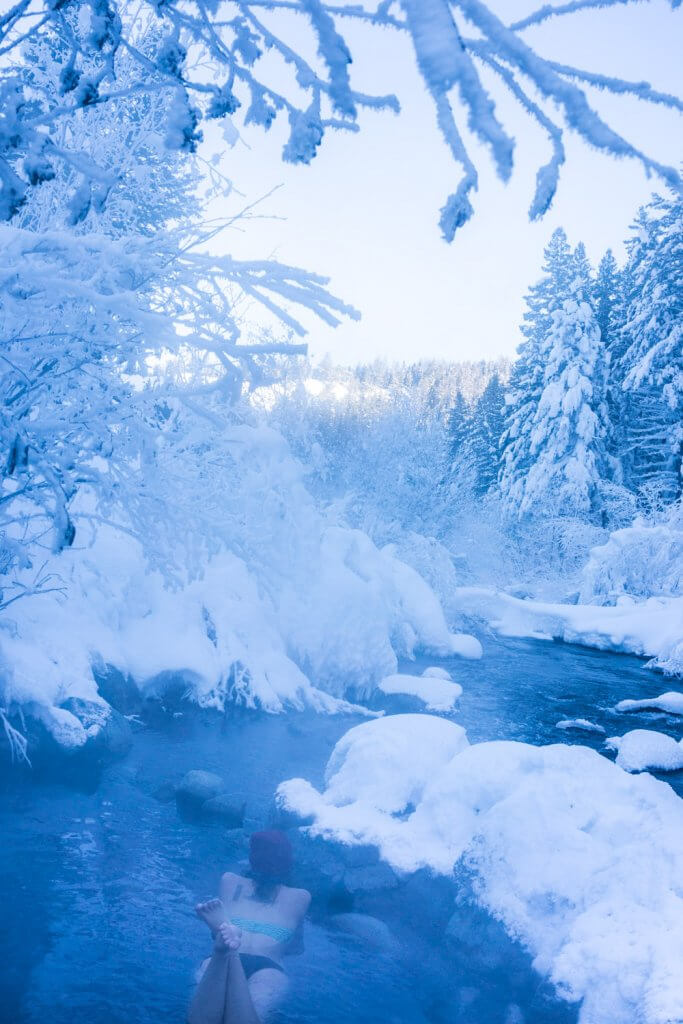 With pools of water of various temperatures, so that you can hop back and forth between the cold, freezing water and the hot, steaming water if that's your thing. A favorite from Finland became possible in Idaho!
I also loved the amazing small-town hospitality, the best starry sky I've seen in a while, and powdery, snowy mountains that are famous for their awesome skiing and snowboarding.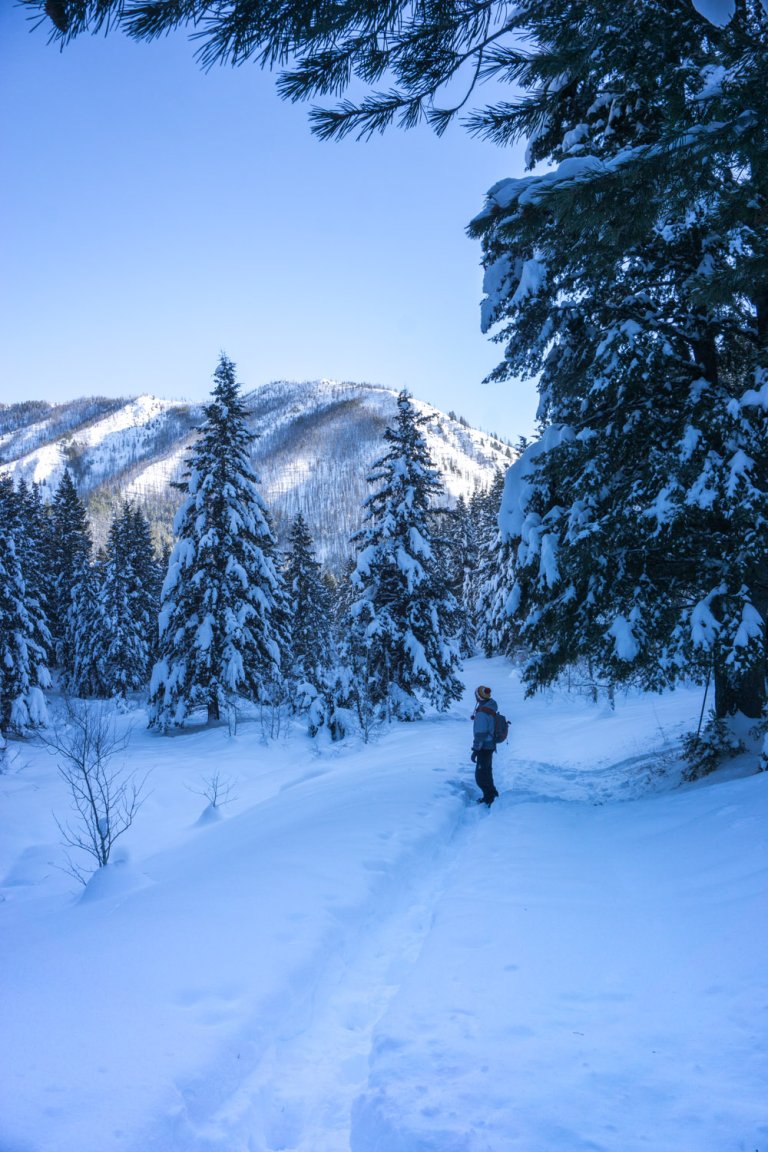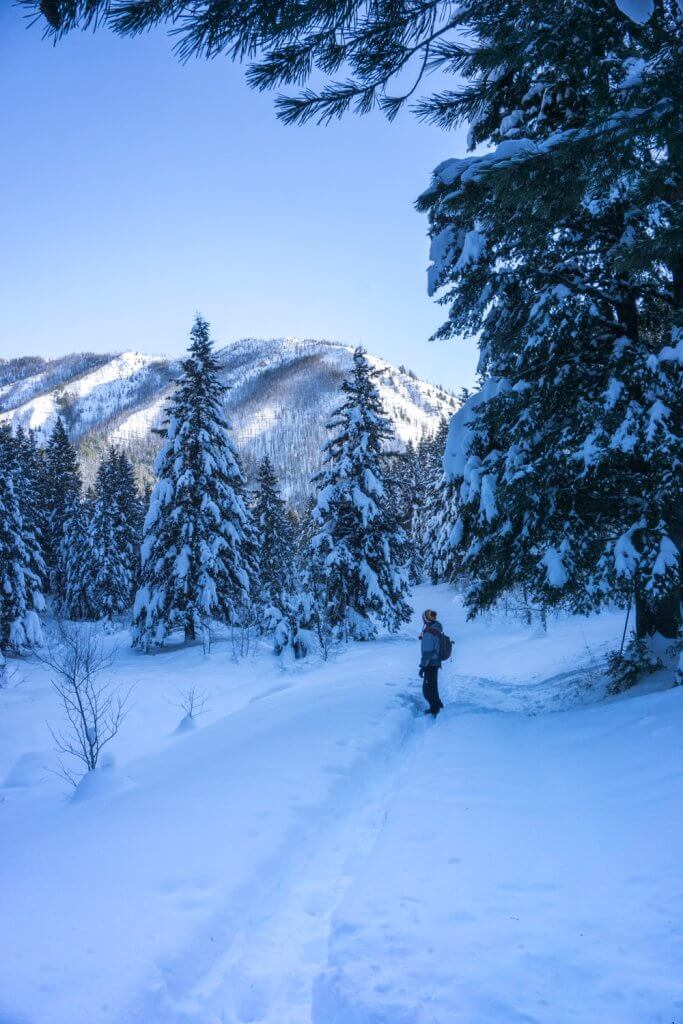 We came to find that there were all kinds of beautiful things that you could see outside of and around town. By strapping a pair of snowshoes on our feet, the world was our oyster.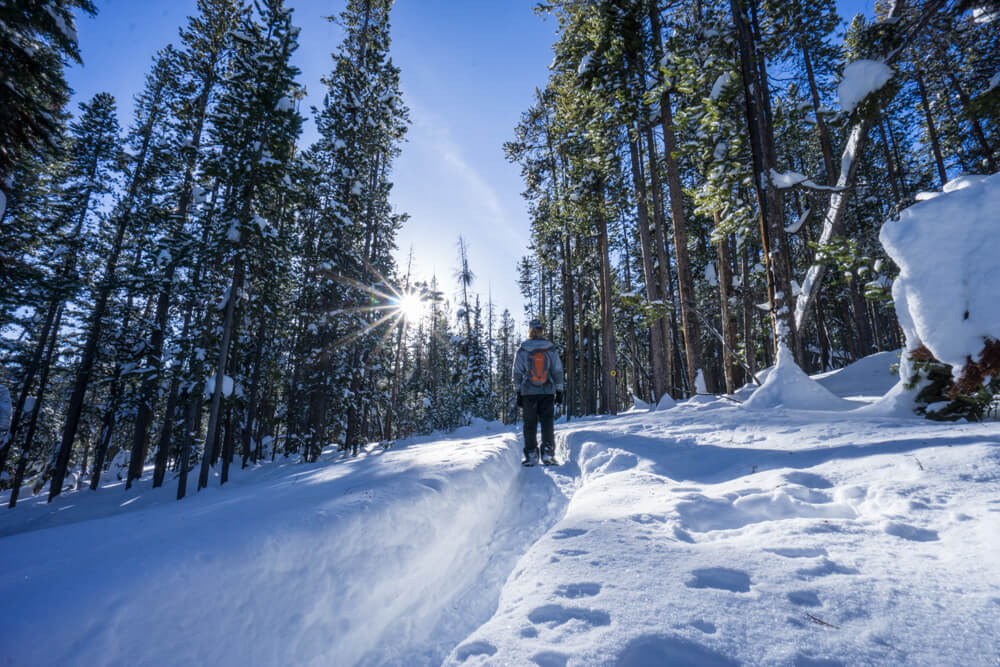 Snow shoeing is such a nice and cheap way to spend a day, at $5 per rental at the Galena Lodge (or if you're lucky, borrow from some friends), or cross country skiing, if that's your pleasure.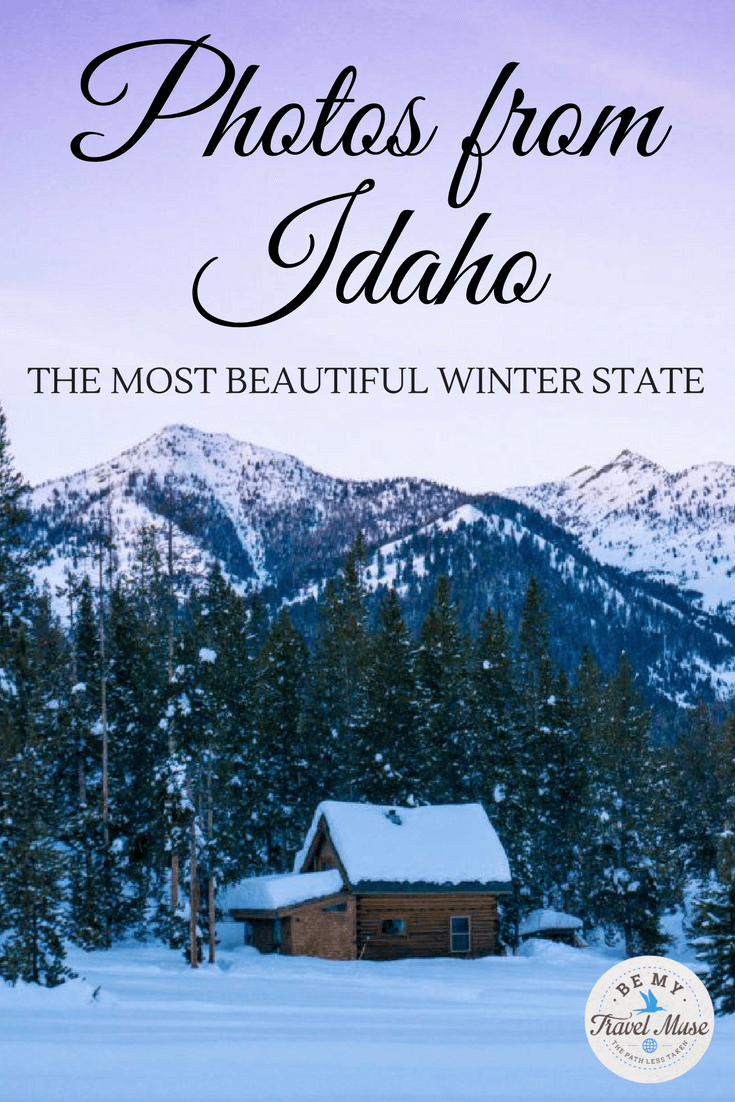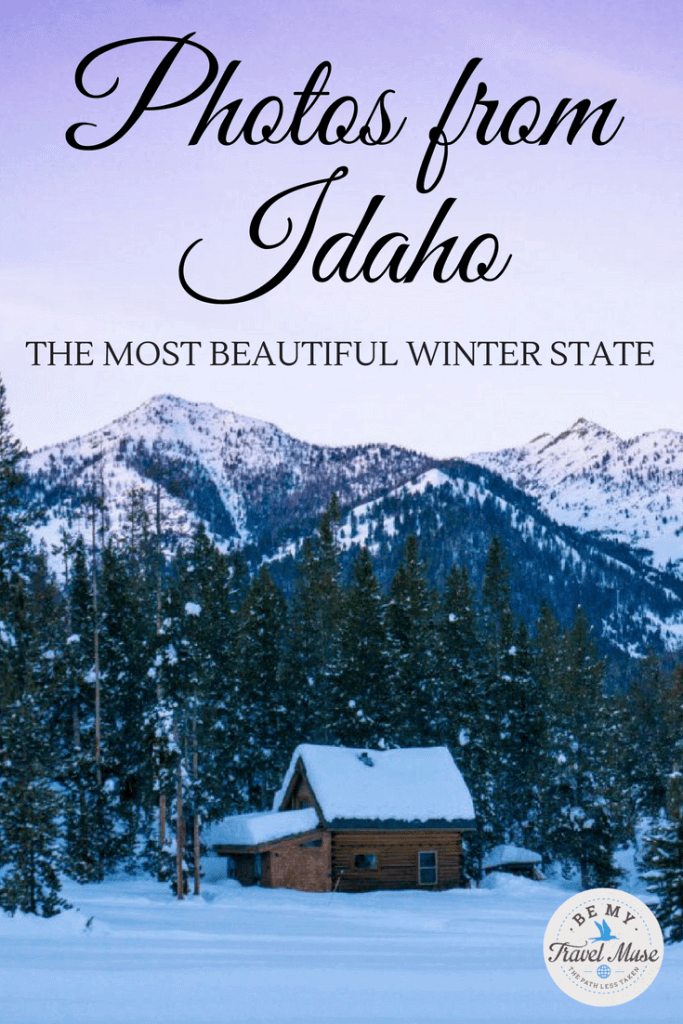 It seemed like you couldn't possibly run out of trails.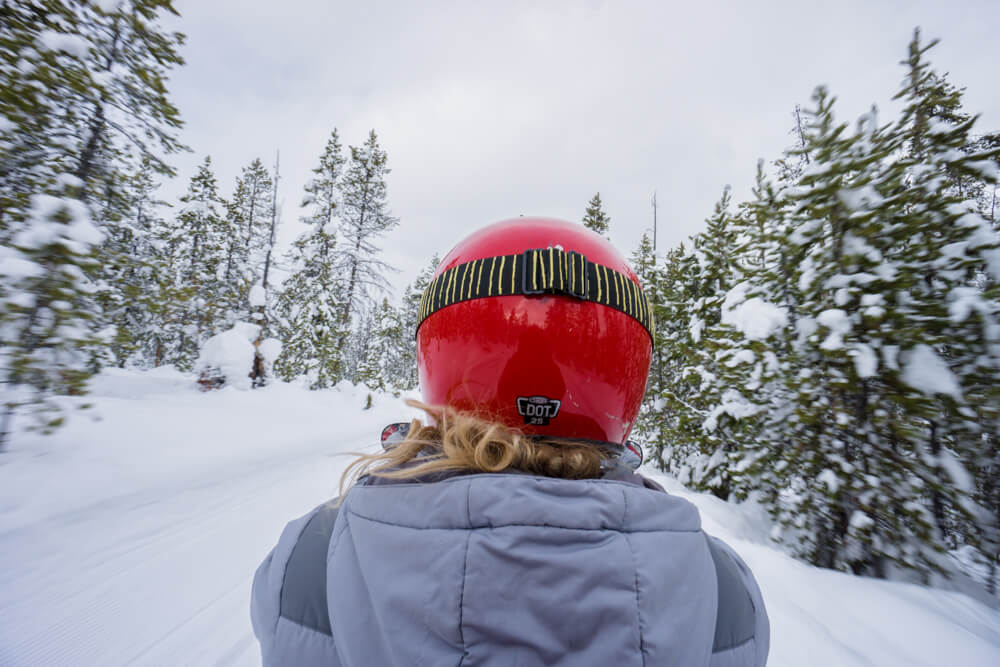 …and if you got tired of skiing and snowshoeing and needed to give your body a rest, why not snowmobile?
Racing through the trees on the snowmobile trails to Red Lake is still one of my favorite things I did there (it is a pretty penny, though. $185 per two-seater rental from Smiley Creek Lodge).
Plus it seems that in any direction away from town you head…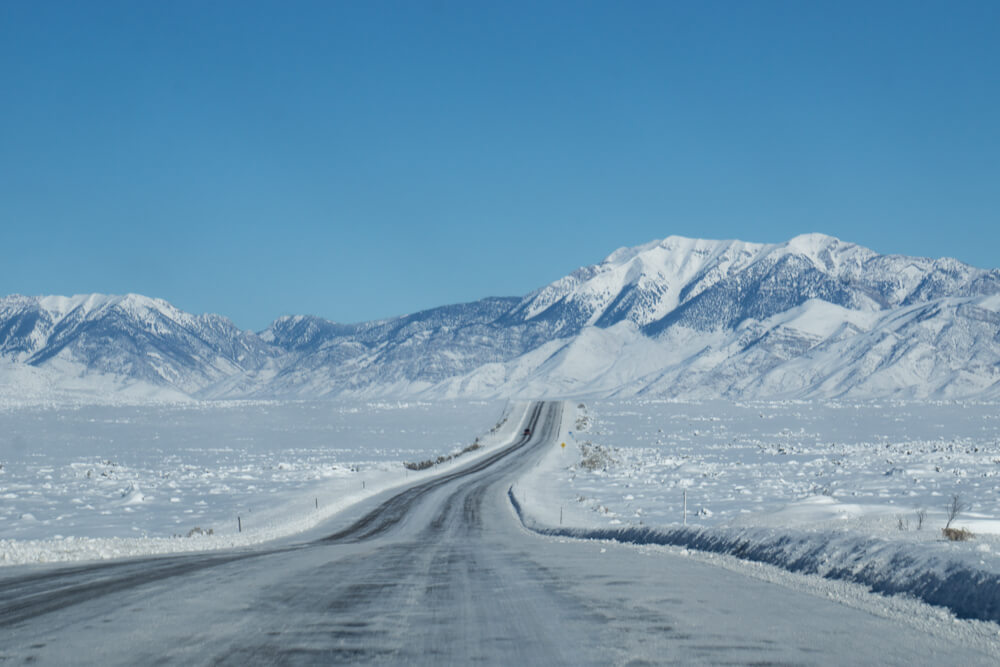 …The drive alone is worth it.
You'll see places that look like the moon covered in snow.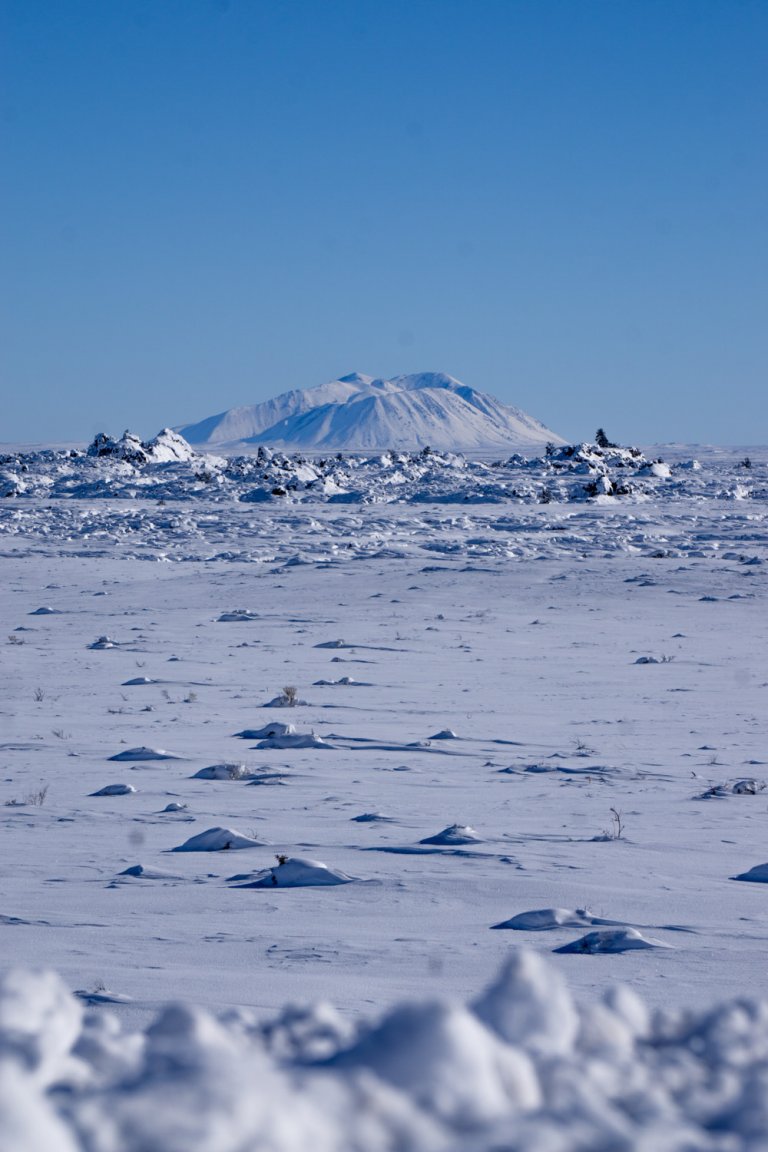 If you just keep going east, you'll hit Grand Teton National Park and Yellowstone too!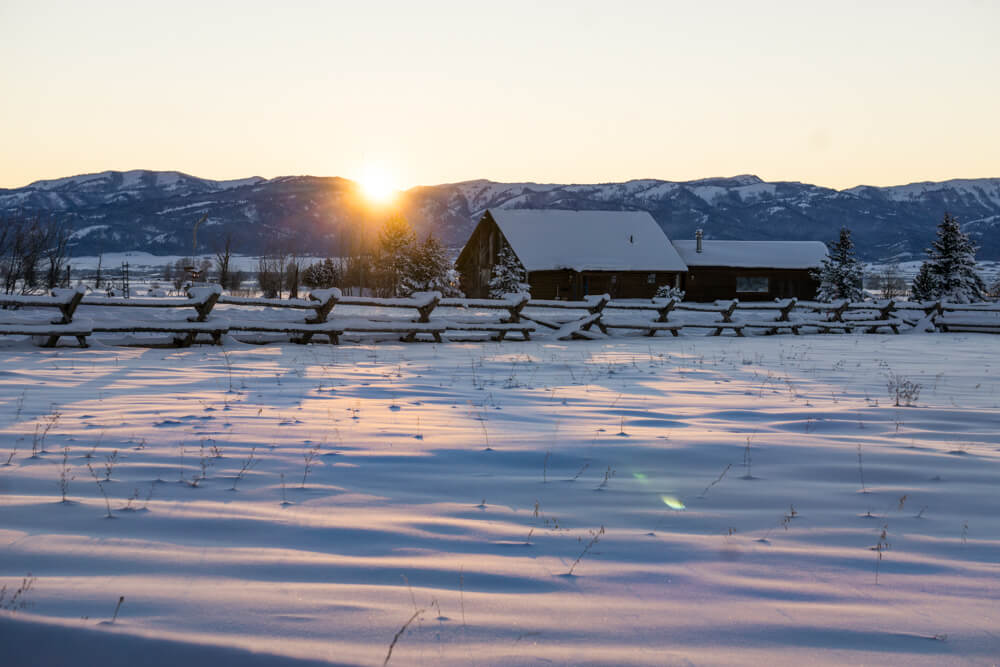 That's where I watched this magical scene of orange, purple, pink, and cool blue unfold.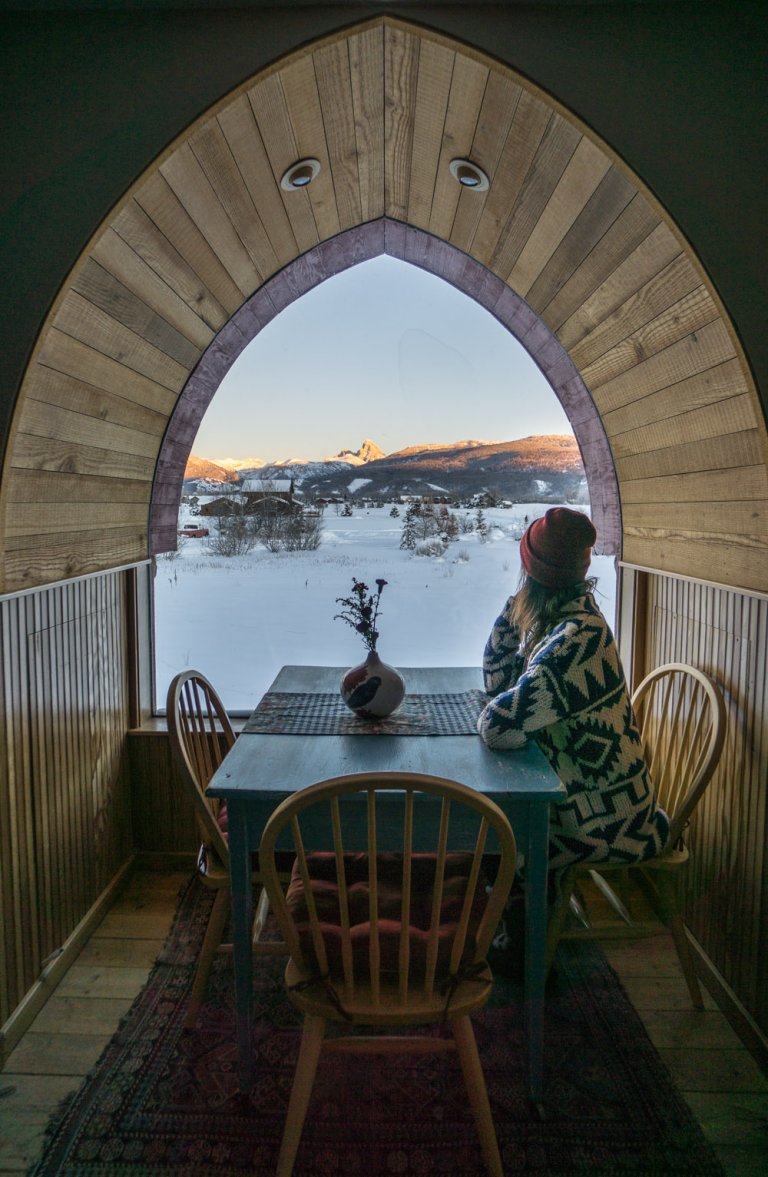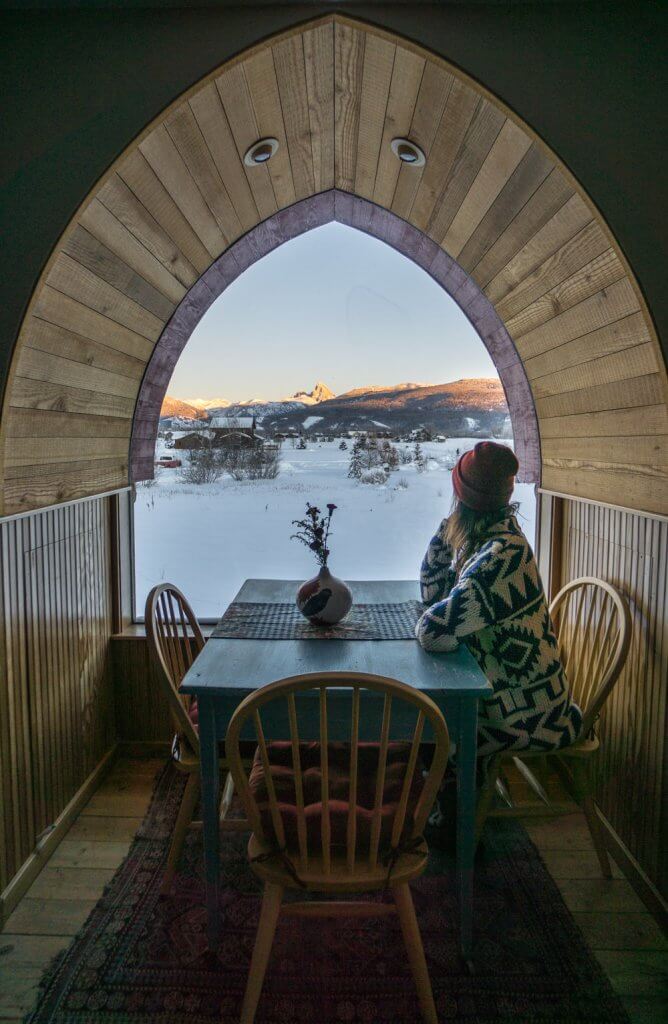 Right from the comfort of a converted barn, which would have been more than double the price in Jackson Hole.
But there in Driggs, Idaho, it was secluded, tranquil, warm, and had the most perfect view.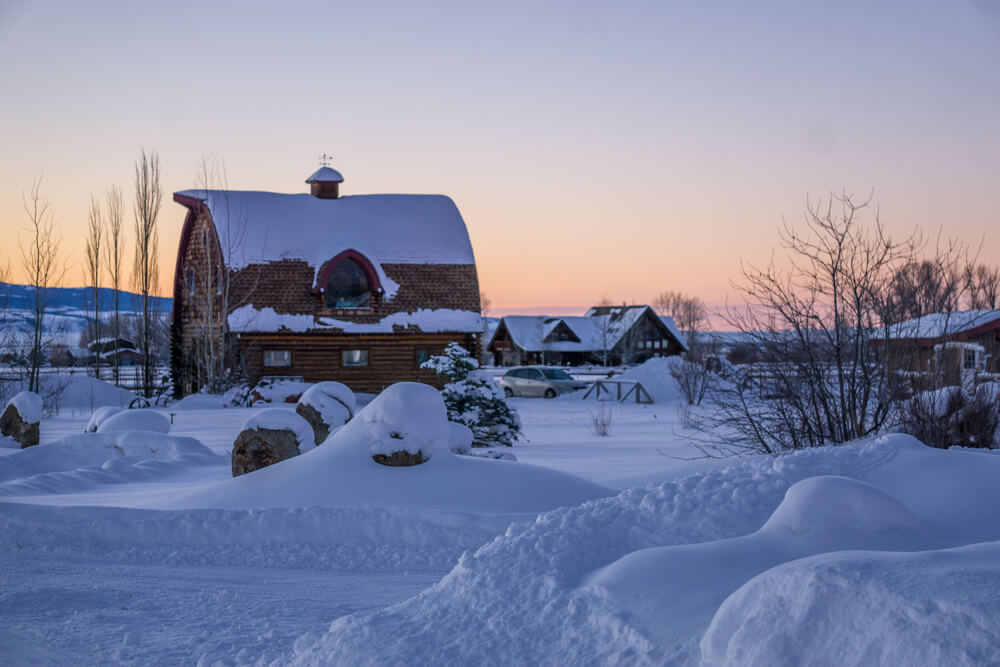 (It's called the 'owl barn' on Airbnb)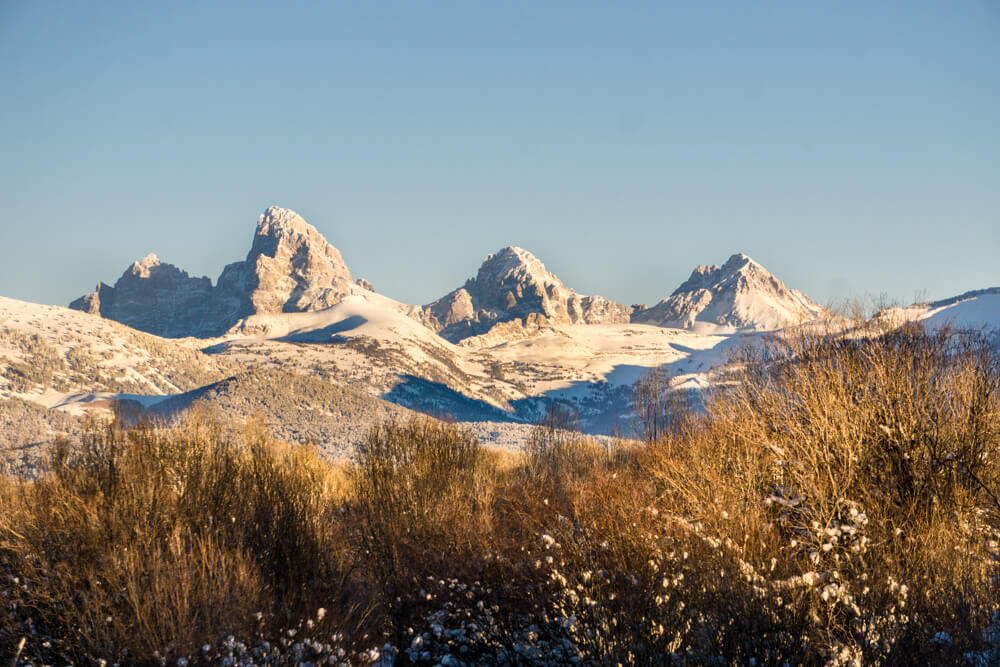 As far as winter destinations in the States go, and I know there are many, I suspect I'll have to look long and hard before I find something that beats out Idaho's gorgeous snowy mountains.
Then again, that's something I don't mind trying and trying and trying to do.