July is a wonderful month to experience the beauty and diversity of the United States, and since America celebrates its Independence Day on the 4th, you'll find many festivals in both cities and small rural towns. Even the national parks will seem more significant during this time of year.
Here are 20 places to consider for your next trip:
West
1. Seward, Alaska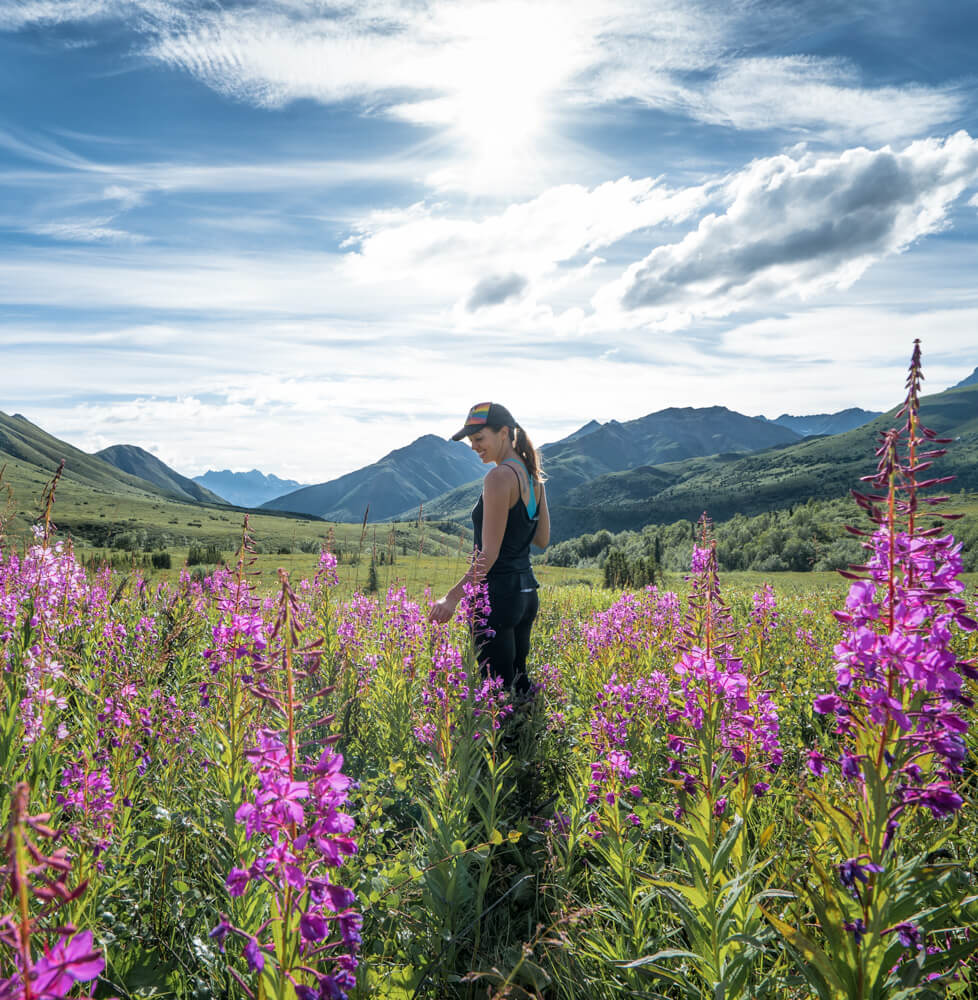 As the largest state in the US, Alaska (aka the Last Frontier) is known for its vast landscapes, plentiful wildlife, and untamed wilderness. There are so many beautiful places to visit in Alaska, and Seward is one you might have overlooked. It's the gateway city to Kenai Fjords National Park and a major cruise terminal, but it's also home to a hidden gem of a hike: Mount Marathon.
Because Alaska is so far north and July is the middle of summer, you can expect sunlight for about 20 hours a day. Despite that, it'll still be brisk, in the 50s, and a little rainy. Here's a packing list to help you prepare, and if you're into backpacking, you'll want to bring these items too.
2. Lake Tahoe, California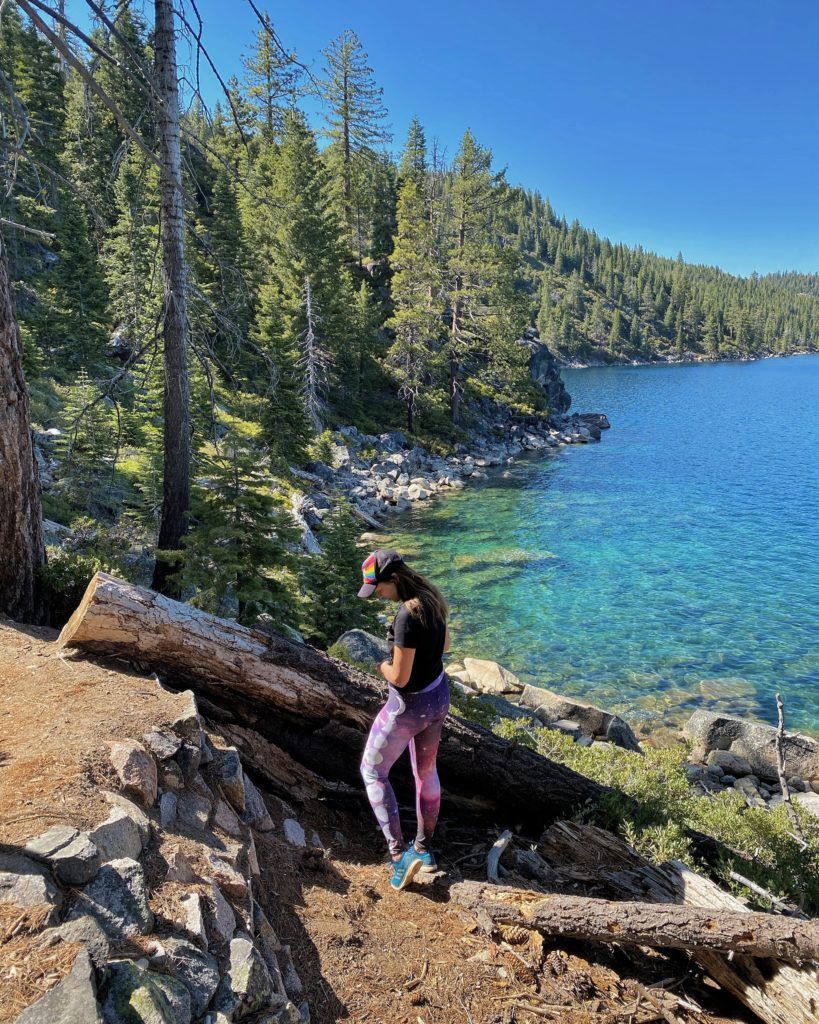 If you're looking for Caribbean blue waters, without the salt but with stunning mountain peaks in the background, you'll find it at Lake Tahoe, California. With hikes galore (like the Tahoe Rim Trail and the Mt. Tallac Hike), incredible photography opportunities (like Chickadee Ridge and Emerald Bay), and plenty of things to do, it's easy to see why it's such a popular place, especially during the summer.
It's warm in July, and the perfect temperature to go for a swim or get out on the trails. Because it's a gorgeous season, it can be hard to find accommodations. We've got you covered though, with a list of the best boutique hotels and Airbnbs.
3. Sequoia National Park, California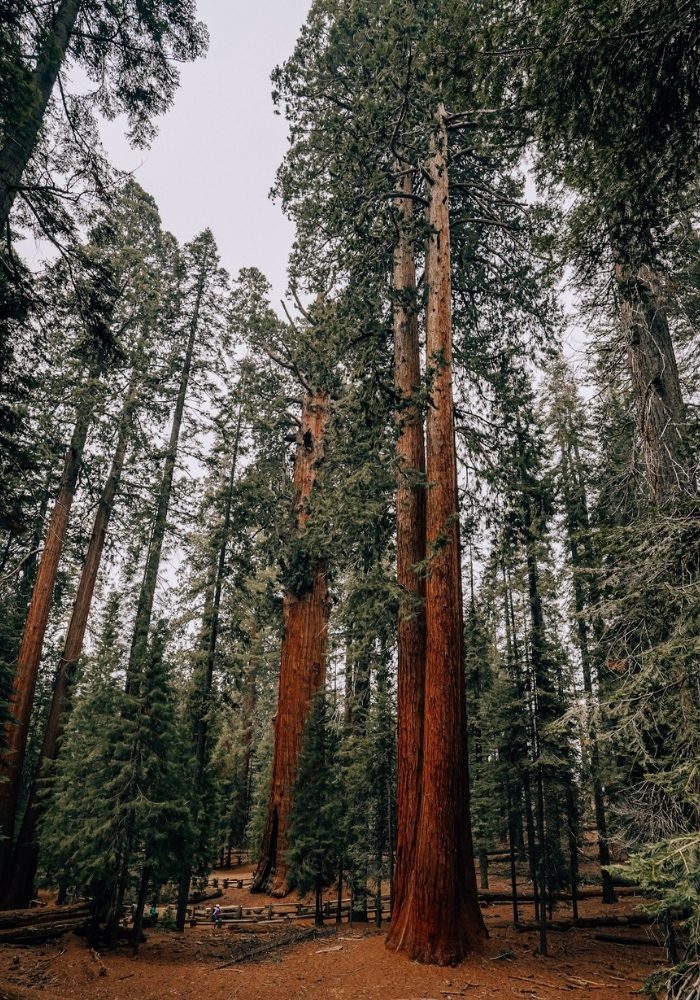 California has many national parks, but you've likely heard of Sequoia. It has some of the largest trees in the world, and there's lots to see and do, like waterfalls, caves, viewpoints, and significant trees (for example, the General Sherman tree), as well as road-tripping. Plus, Kings Canyon is right nearby, so you'd be able to explore both places on a weekend getaway.
July is one of the busiest times, because the weather is so nice, the caves are open, and most of the snow has melted. But because Sequoia is typically overshadowed by Yosemite, it's one of the better national parks during high season.
4. Colorado Road Trip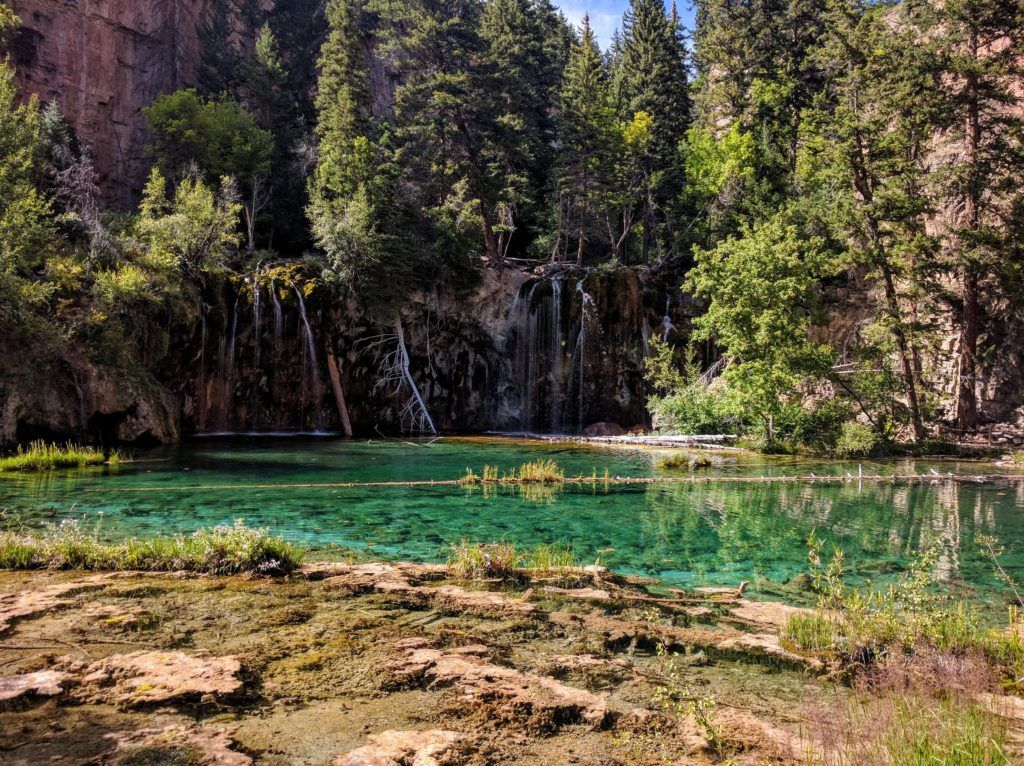 If you're looking for diversity on a scenic road trip, you'll find it in Colorado's red-rock plateaus, arid landscapes, and rural towns. The state is home to the most mountains in the US higher than 14,000 feet and is a magnet for outdoor enthusiasts. Your Colorado road trip could easily include camping, hiking, and mountain biking, all with gorgeous views.
In July, it can get a little hot in cities like Denver, so summer is when most people take advantage of the cooler parts. The weather is comfortable enough at higher elevations for hiking and biking.
5. Idaho hot springs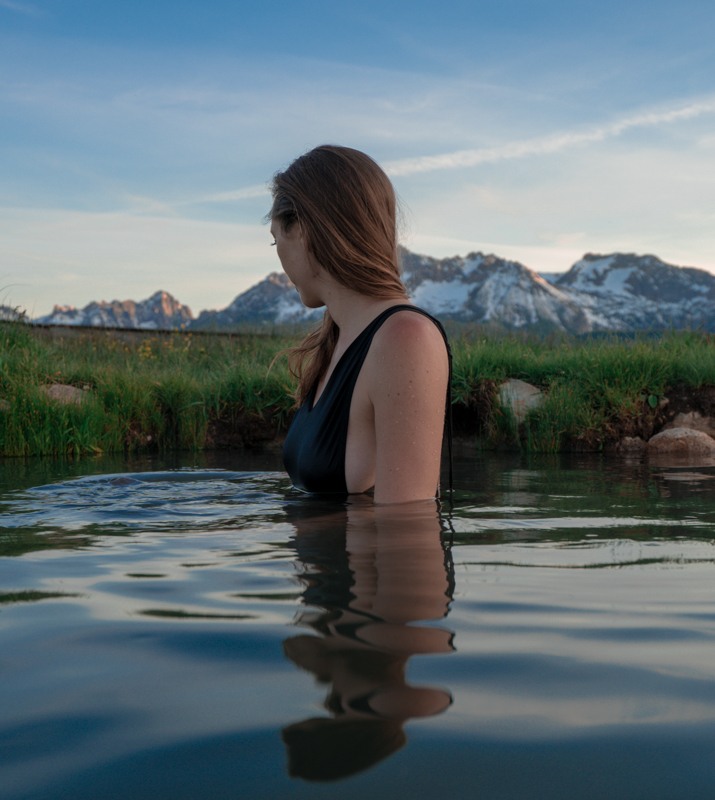 Summertime is fun in this Mountain West state. Idaho is gorgeous, full of mountainous landscapes, thriving wildlife, and beautiful sand dunes.
But did you know that it also has hot springs? There are over a hundred! You may have heard of those in Sun Valley, but we've got you covered if you want to find hidden gems, including some natural and resort springs. You may have one all to yourself in the early morning sunrise.
Some argue that the hot springs are best visited in winter, but the water can get a little tepid in the cooler temperatures. If you get too hot, you can always cool off by white-water rafting.
6. Glacier National Park, Montana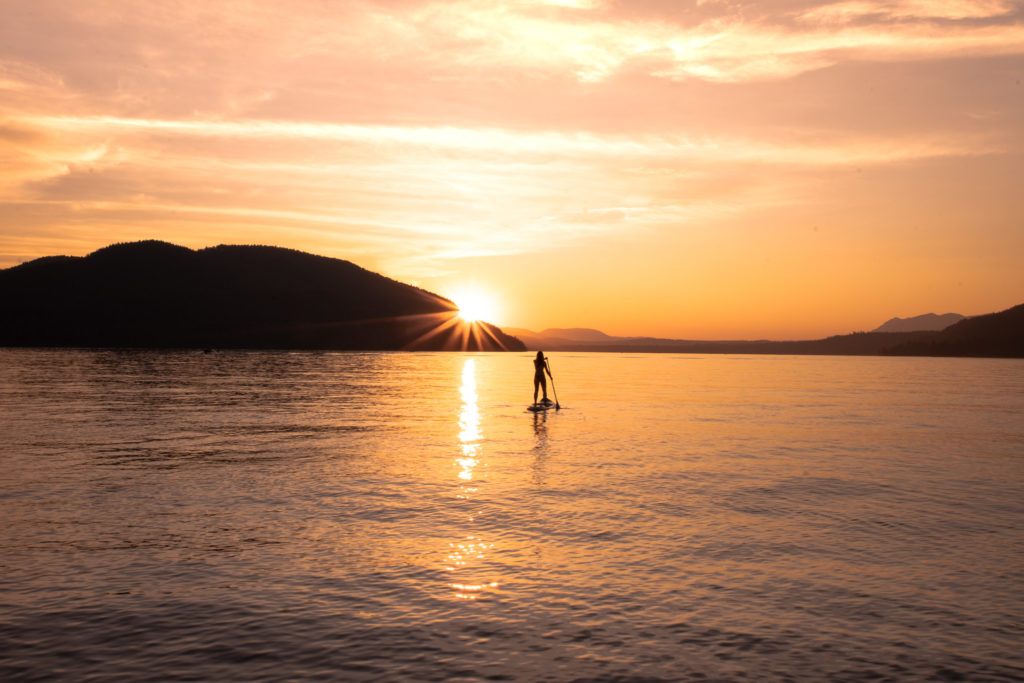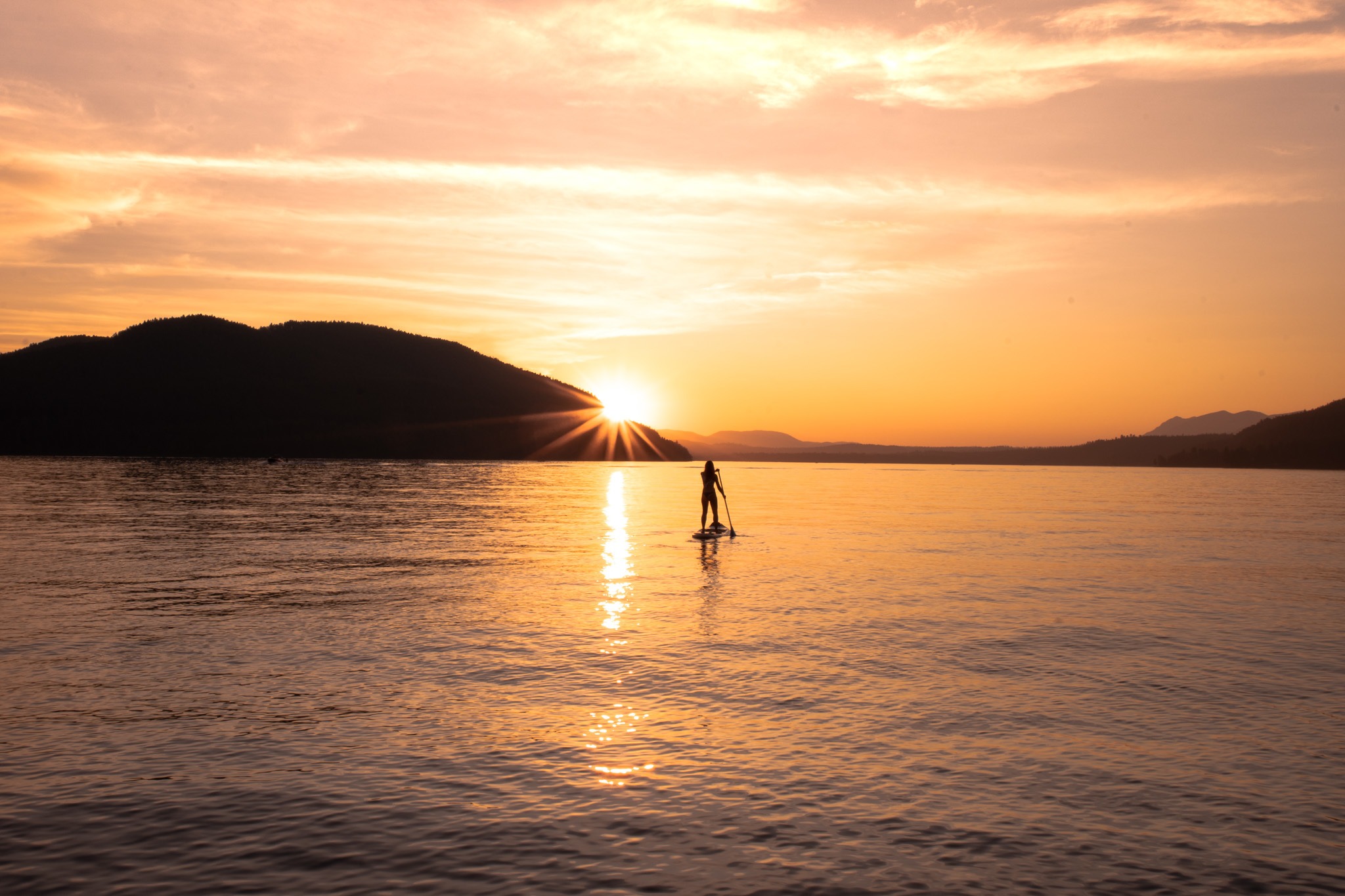 If you're looking for breathtaking beauty, you can put your faith in Montana's Glacier National Park. You'll find stunning views, brilliant starscapes, incredible hikes, and clear lakes. Not convinced? Just check out the photos and things to do here, like white-water rafting, ATC exploring in Whitefish (there are also some meditative things to do here), and admiring waterfalls.
July offers some of the safest and most comfortable weather in Montana for hiking and being outdoors, making it the peak season for discovering all of its natural beauty. Even though it's summer, it can still snow at higher elevations, however.
7. Oregon road trip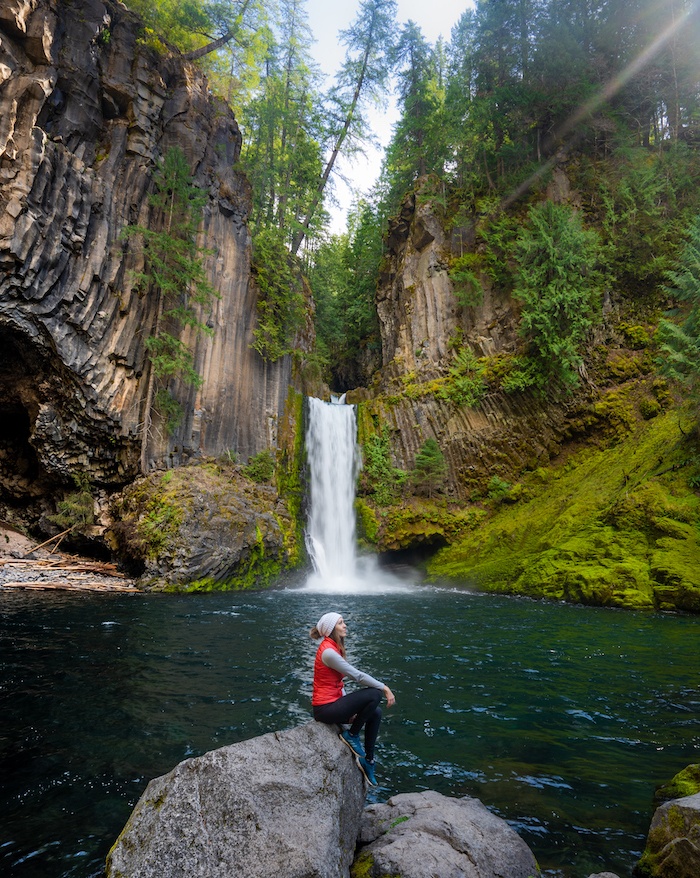 When you're new to a state, you might as well see as much of it as possible and get the lay of the land. Oregon is a wonderful road-tripping state, because there's so much to see both inland and on the coast. July is photo-op season in the state because of the clear, sunny skies and drier weather.
One place you won't want to miss is John Day Fossil Beds National Monument, a colorful rock that dates back 40 million years. If you fall in love with the coast, you can go fishing, boating and beach strolling. Most people will flock to the ocean because it's one of the warmest months of the year, but on a road trip, you can make your own itinerary and avoid the crowds as you wish.
8. Olympic National Park, Washington
Olympic National Park is one of the best there is for mountain hiking, beach strolling, lake swimming, wildlife viewing, waterfall hunting, and rain-forest trekking (did we really say rain forest?!). Here are seven hikes you won't want to miss, including some hidden gems. The variety that this national park offers means there's a little something for everyone, so even if you're new to the outdoors, you can find your footing here.
Summer is high season in Washington State, because it's the driest time of year and the sun is shining. Temperatures are ideal for outdoor explorations. If you're a solo traveler, you'll likely make some new friends on the trails, and that's arguably half the fun of traveling alone!
9. Yellowstone National Park, Wyoming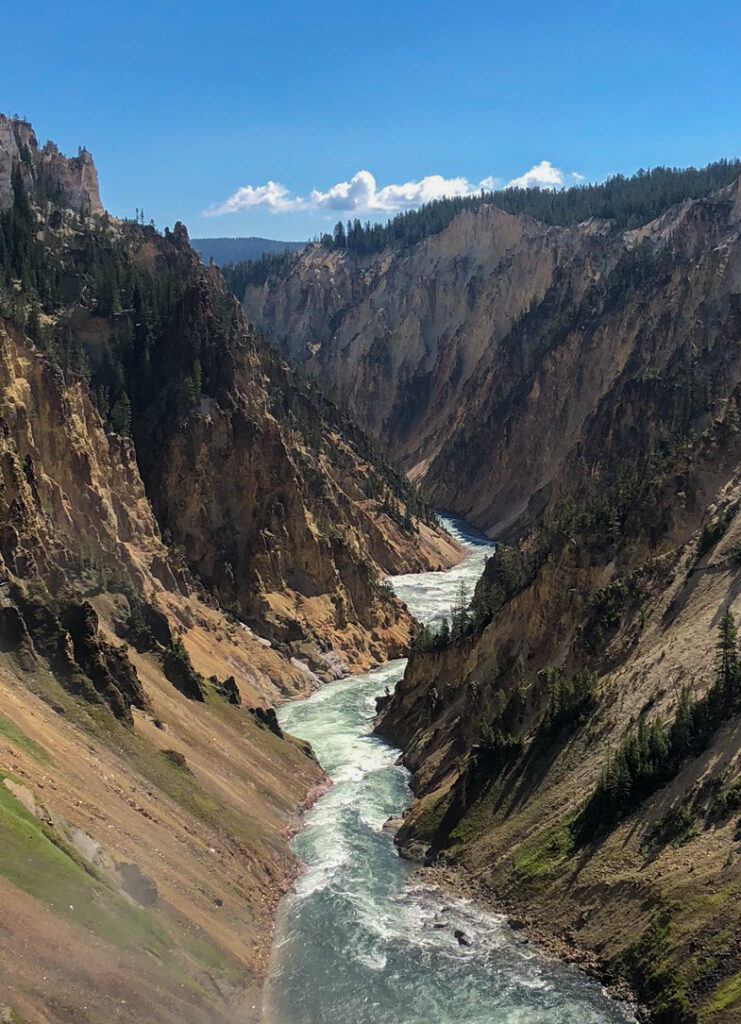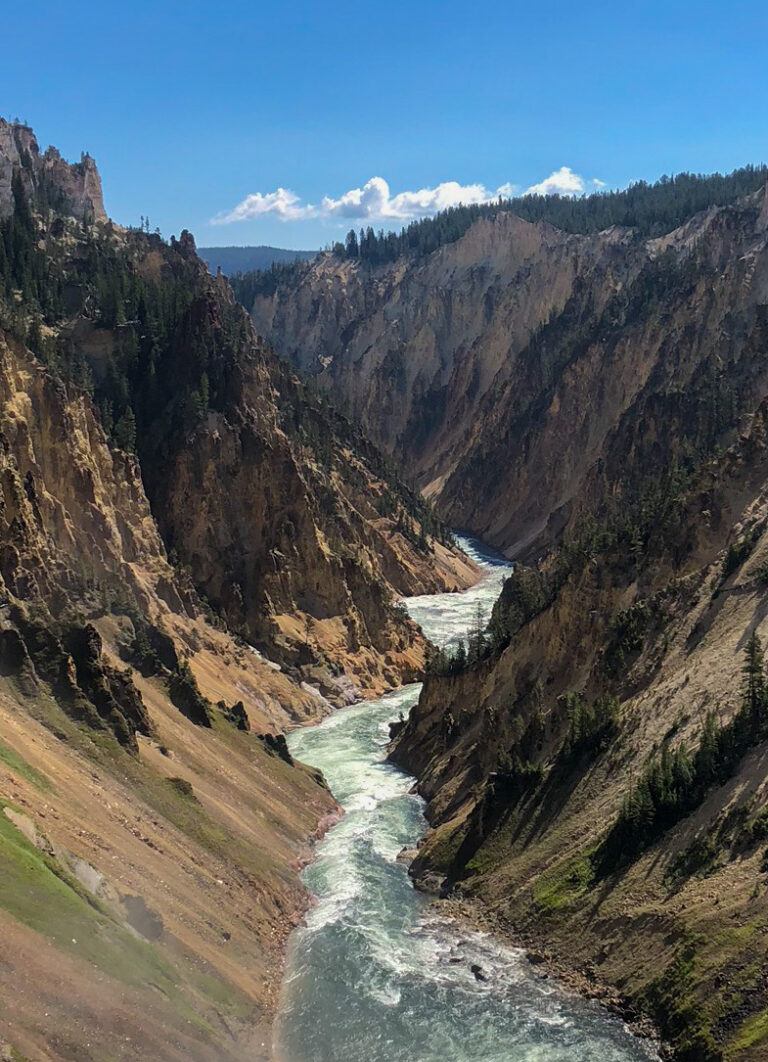 Wyoming is known for its Native folklore and rich nature, and also Yellowstone National Park, one of the most spectacular places in the US, famous for its geysers, hot springs, and abundant wildlife. You just can't miss it if you take a trip to Wyoming.
The entire park is open in July. The week around the 4th is typically a bit busier than the rest of the month, but most people flock around the West Entrance to Old Faithful. If you go in the early morning or late afternoon, you'll have a quieter experience and can easily avoid the crowds.
Midwest
10. Chicago, Illinois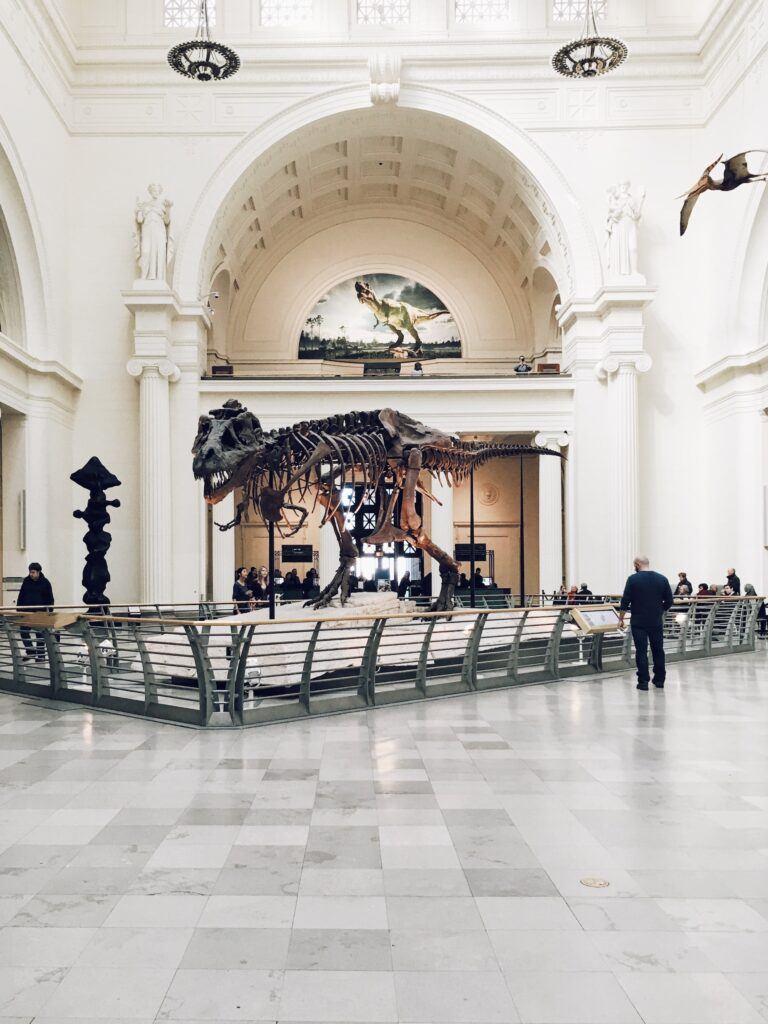 For the city goers, Chicago, Illinois, should be top of your list for a summer vacation. It's a culturally rich city (safe for solo travelers) that offers so much to do, including free things!
To prove you're a tourist, it's a rite of passage to get a photo at the Bean, but you can also do less touristy activities, like biking the 606 (formerly an abandoned rail line), getting views of the city from skyscrapers, kayaking down the Chicago River, and dining at places your taste buds will love.
With the month's comfortable temperatures, sunny and dry skies, and lots of festivals, you can enjoy the vibrant energy without the summer suffering (if it does get a little stifling, you can always check out a museum). Here are some places to stay too.
11. Traverse City, Michigan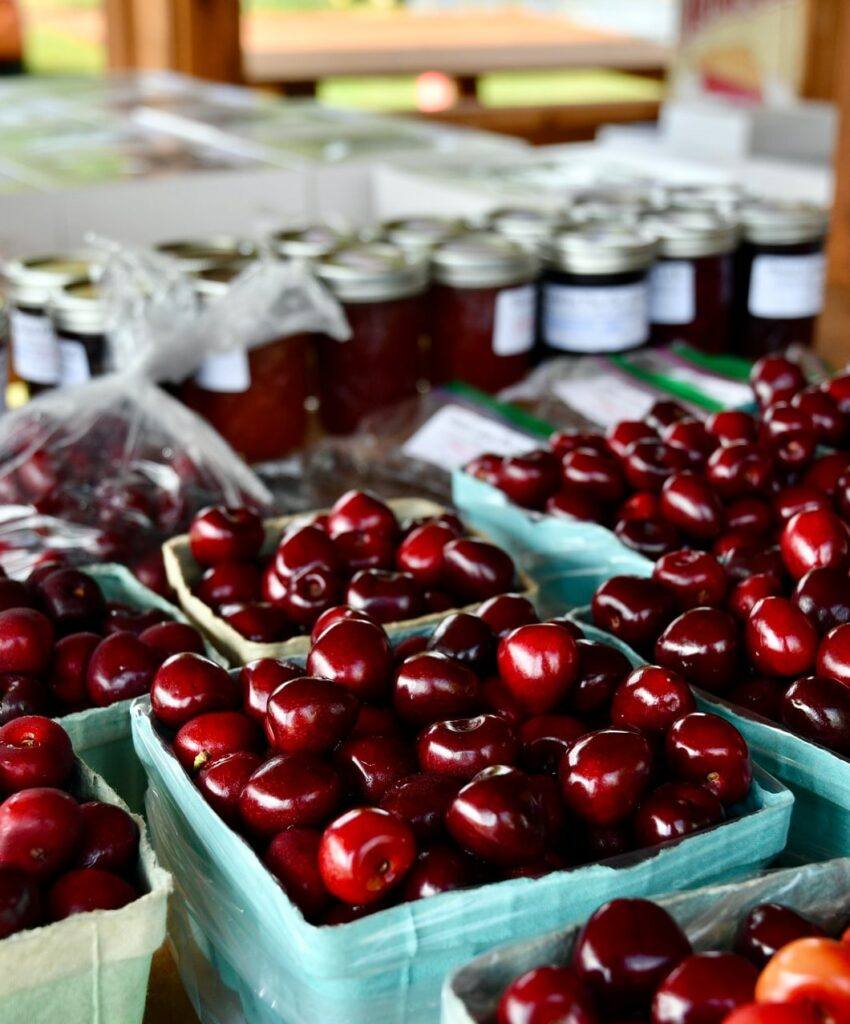 If you are a curious person and you truly want to explore and discover, consider Traverse City, also known as the Cherry Capital of the World. If that doesn't make your mouth water, then there are also some unique tours — wine tours, and ones by rickshaw or flashlight — and fun outdoor trails, river experiences (like a catamaran cruise or standup-paddleboard yoga), iconic landmarks, and freshwater beaches that will keep any boredom at bay.
Summer is a popular time here, because the weather is wonderful for enjoying the shoreline and other natural attractions in and around Traverse City, like Sleeping Bear Dunes National Lakeshore. July is the hottest month of the year, but temperatures are still relatively mild.
12. South Dakota road trip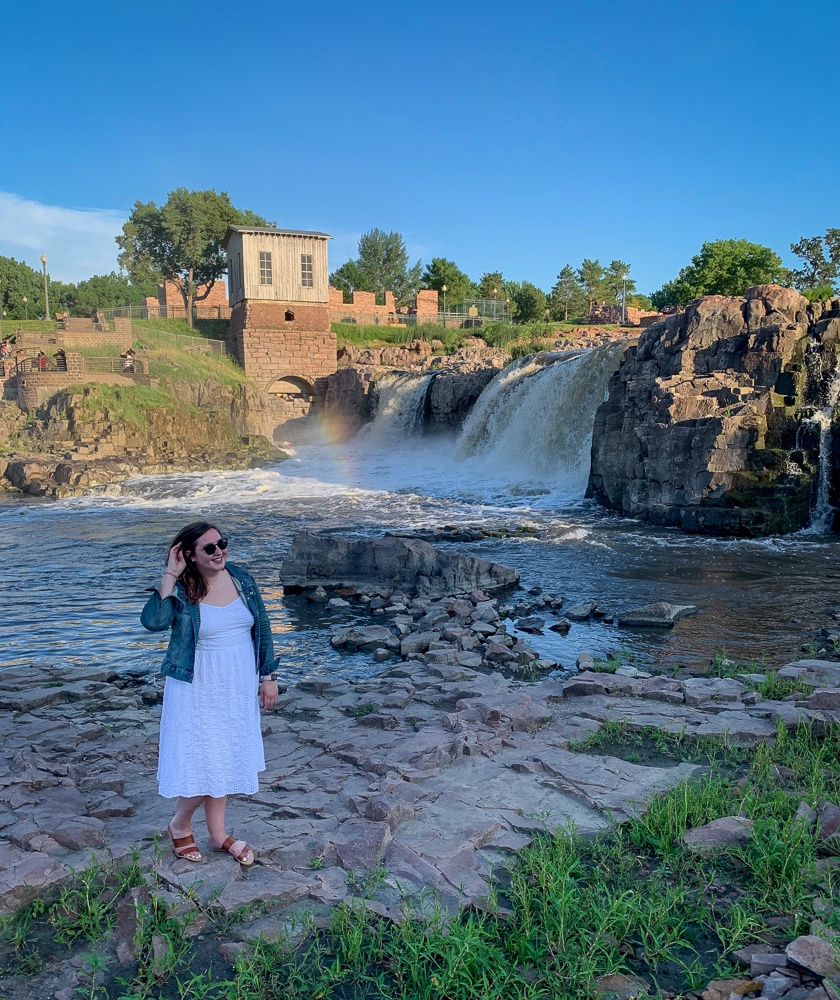 South Dakota is one of those places where you can see a lot in a short amount of time. Even if you only have three days to explore, you can hit all the popular spots, like Sioux Falls, Mount Rushmore, and Black Hills National Forest. Here's an awesome road trip itinerary complete with must-see hiking trails, cities, and parks.
This is one of the warmer Midwest states, but temperatures are still below 90° F on average. It can also get a little humid and busy, but that doesn't affect the fact that July is one of the most beautiful times to visit. The weather is gorgeous for hiking, fishing, and boating.
13. Apostle Islands Sea Caves, Wisconsin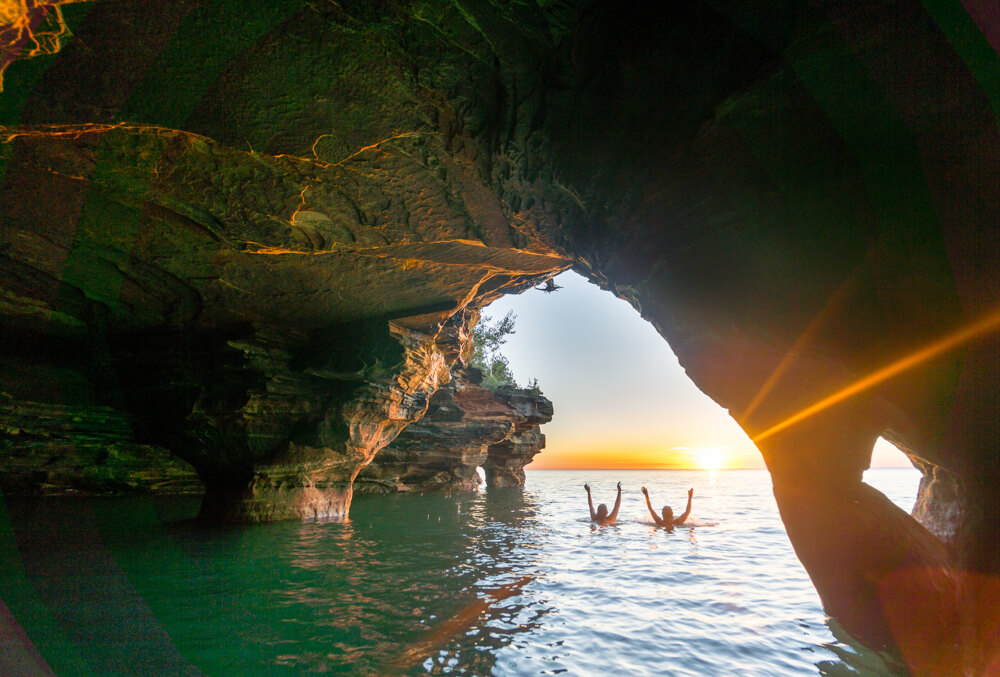 Sailing is an easy way to discover and feel a part of nature, making it a magical experience. One incredible sailboat destination is the sea caves at the Apostle Islands. Their geological structure is unique and beautiful, dating back about one billion years. Lake Superior is cleanest of all the Great Lakes, and it's also the world's largest freshwater lake, making it feel like an ocean.
Summer is one of the most predictable and comfortable times to sail the islands; however, thunderstorms can arise. Even though the lake sounds super magical, the waves and wind can create somewhat choppy conditions — something to keep in mind if you're not used to the motion of a sailboat, or if you are prone to seasickness.
South
14. Lexington, Kentucky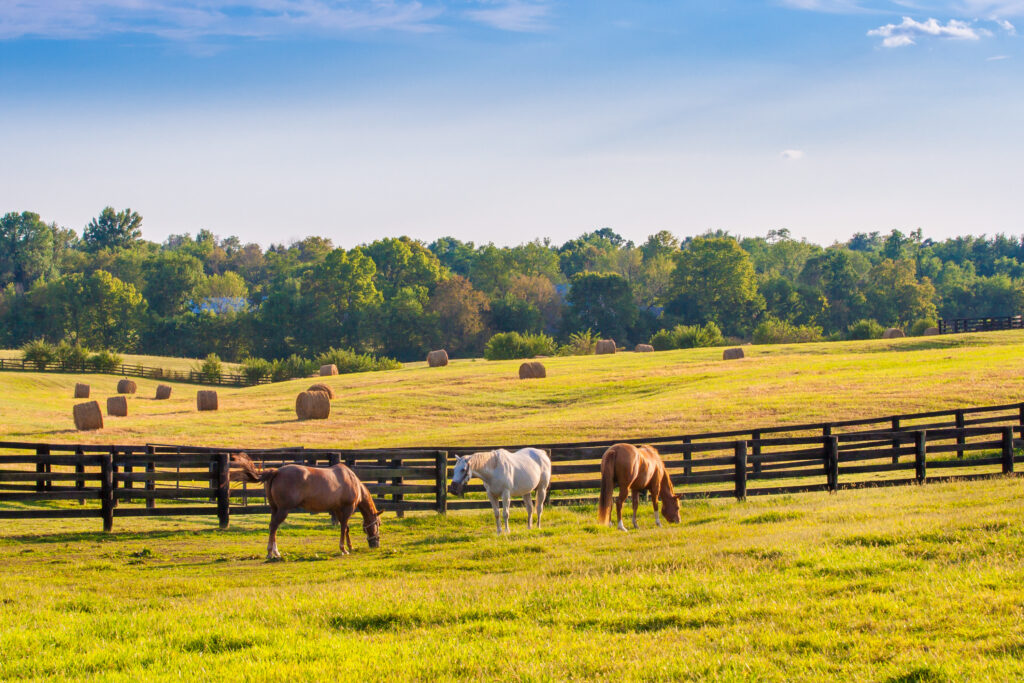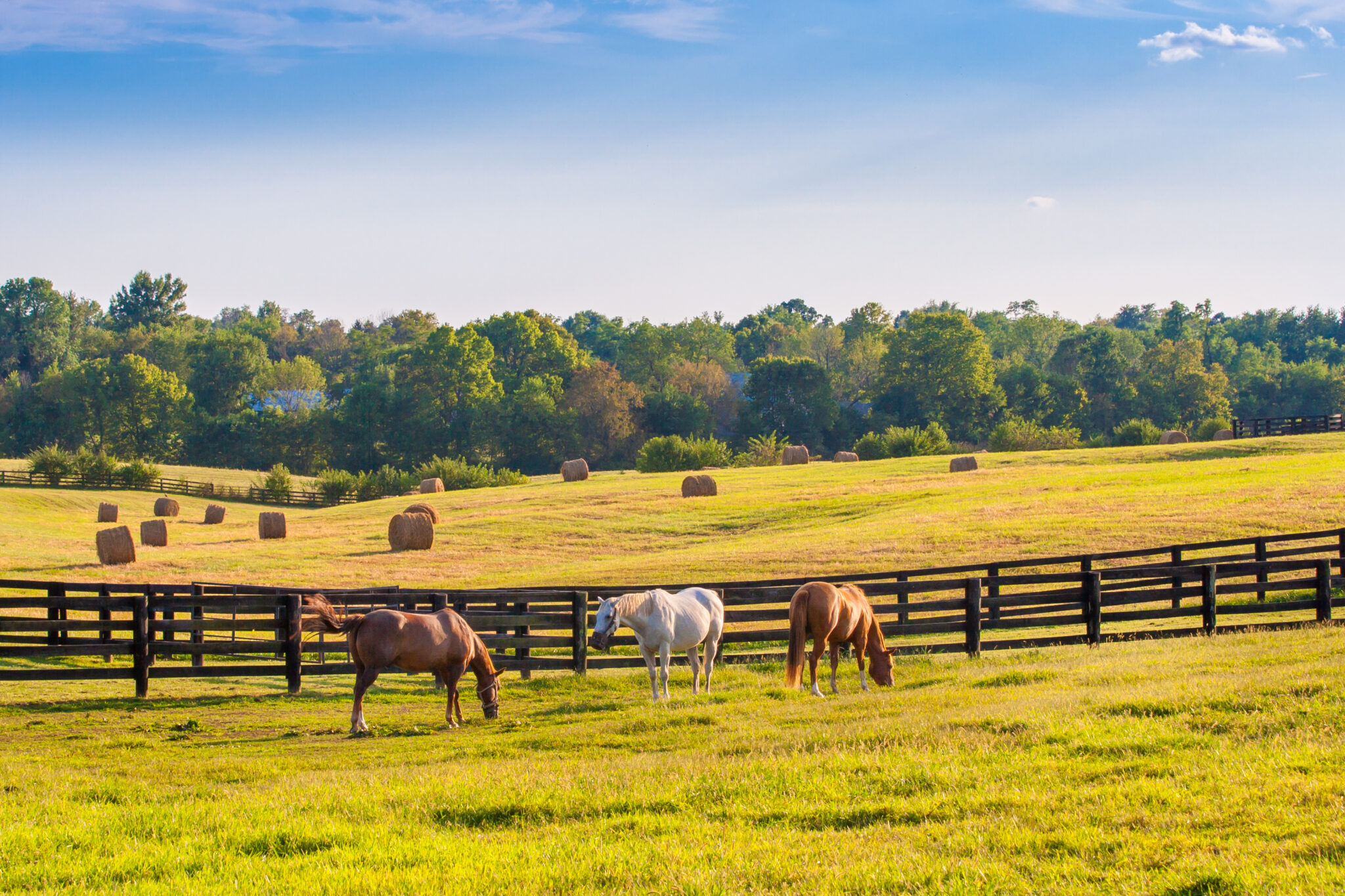 If you're looking for an authentic American cultural experience, Lexington packs a punch and won't disappoint, given all the things to do there. It's a small city, which makes it easy for a solo traveler to explore on foot. Horse enthusiasts will fall in love here, because of the farm and race track tours, as well as the museums and parks.
July is a quieter time, as it's one of the hottest months; however, temperatures should stay below 90° F. There are a bunch of events and festivals, including for bluegrass music, and the 4th of July never fails to take the summer festivities up a notch.
15. New Orleans, Louisiana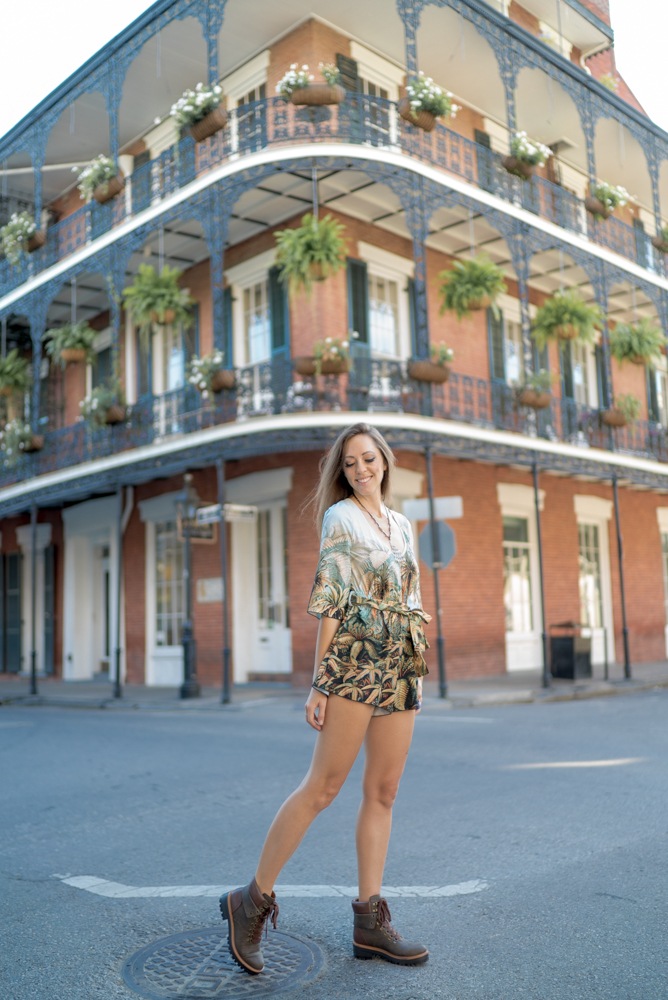 New Orleans is bursting with things to see and do. It can get overwhelming fast, so here's an itinerary to help you get organized.
It's also a great place for a solo female traveler to explore. If you're looking for vegan delights, you won't be disappointed. If you seek something quirky, cultural, and artsy, you can't miss the Bywater neighborhood.
Even if you've been to New Orleans before, the Crescent City has something different to offer visitors in July, like the world's largest cocktail conference. It's hot though, so pack light clothing. To get the most of your NOLA experience, check out these boutique hotels, loaded with vintage charm.
16. Asheville, North Carolina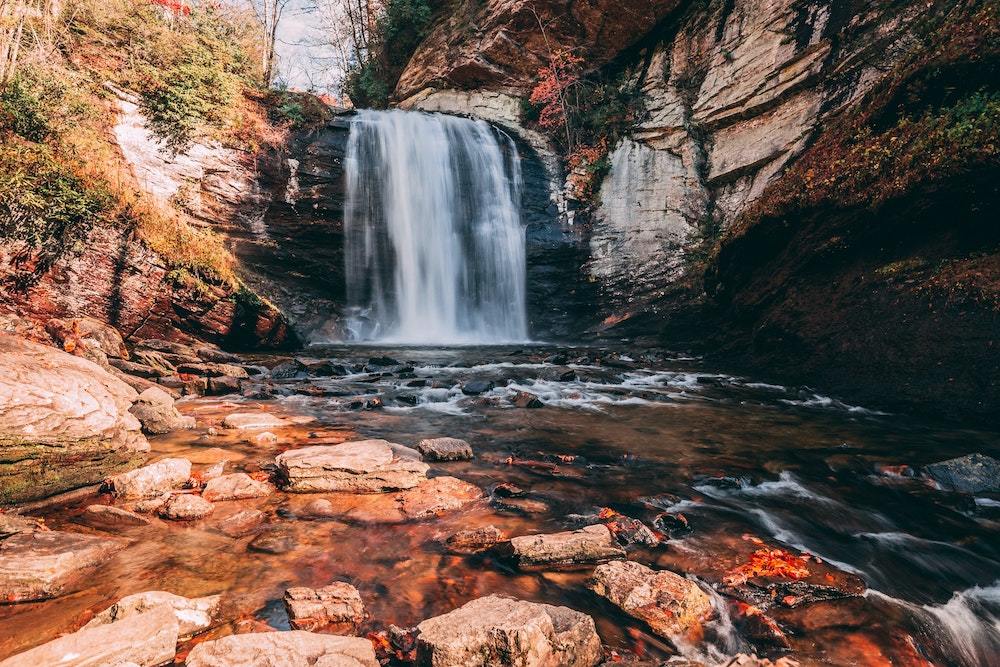 Though part of the South, Asheville boasts its own artsy, folky, and eccentric vibes. The mountainous terrain means gorgeous hiking, peaceful lakes, adventurous water slides, and long scenic drives. If you are a beer enthusiast, you'll be amazed by the number of local breweries (over 100!). Best of all, it's possible to visit on a budget.
Despite July being shoulder season, Asheville's weather is great for open-air dining, outdoor music, thriving nightlife, romantic rooftops, hiking, and biking. The countryside is in bloom, and there are lots of fun festivals and events. It's the perfect place to settle in and enjoy fresh mountain air.
17. Blue Ridge Parkway, Virginia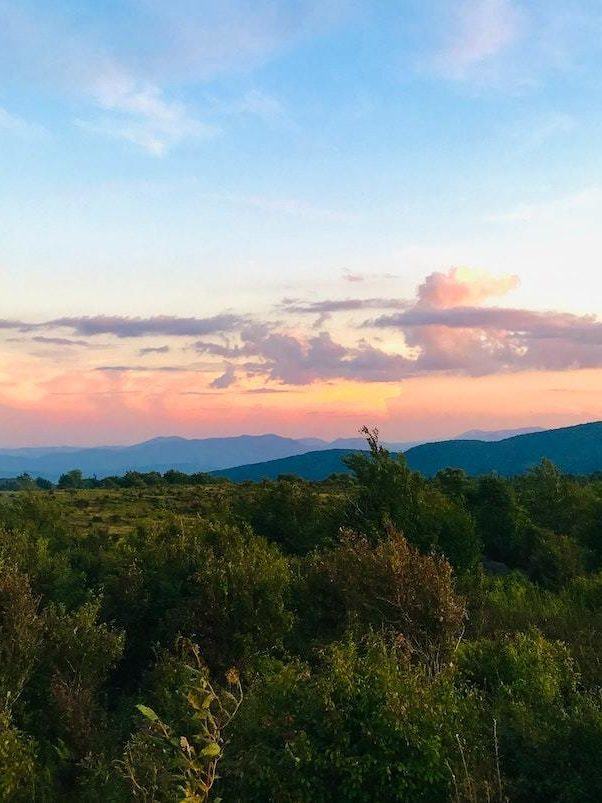 Virginia is for lovers… of camping! Known for some of the best landscapes on the East Coast, the state offers so many opportunities to tent-camp. From the Atlantic Ocean to the Appalachian Mountains, Virginia can definitely be your go-to destination for outdoor accommodation.
The Blue Ridge Parkway, however, connecting Great Smoky Mountains National Park and Shenandoah National Park, is the longest linear park in America and highly esteemed for its beauty. Here's where you can camp along the way.
In July you'll see rhododendrons (here's a bloom calendar to see what else is budding); the trees will have fully leafed by the time the hottest month of the year comes around. Depending on elevation, you'll see temperatures from the 60s to the 80s Fahrenheit. It's a gorgeous place to go for a long drive, and you may have the roads to yourself, as they are much more busy in the autumn, as the leaves change color.
18. Savannah, Georgia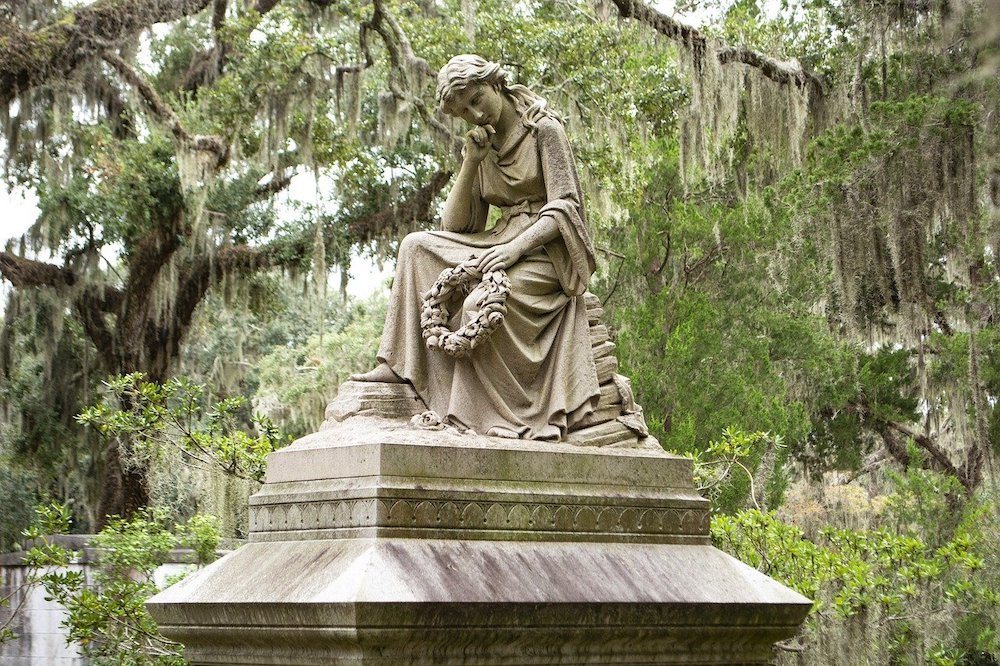 One of the most beautiful cities in the South, Savannah has a gorgeous coastal landscape, vibrant history, immaculate parks, trendy health food markets, and majestic architecture. There's so much to do in this port city, like walking along the gorgeous waterfront or getting out to Tybee Island on a day trip, where you can look for dolphins.
Savannah also has some of the liveliest festivals around, making it a fun place during the 4th of July especially. And did you know the Forrest Gump bench scene was filmed in Savannah?! The bench is now at the Savannah History Museum.
It's hot, but with the sea breeze and so many water-based activities, like beach outings, cruises, and boat rentals, it's easy to cool off.
Northeast
19. Acadia National Park, Maine
Maine is known for its rocky shoreline, rich maritime history, scenic lighthouses, delicious lobster… oh, and Acadia National Park, popular for its rugged coast; spruce, fir, and pine forests; and Cadillac Mountain, the highest point on the eastern seaboard, which offers picturesque mountain views. If you're up for a drive, you can listen to a self-guided driving tour and hit some of the best spots, or you can easily fill your days with hiking, swimming, horseback riding and even whale-watching.
July is a vibrant time if you're looking for an abundance of activities, like playing in tidal pools, bird watching, and stargazing. The weather is almost perfect, with a lovely ocean breeze, but don't be surprised if thick fog rolls in. It'll likely leave after a few hours, but it could sometimes take a day or two.
20. Massachusetts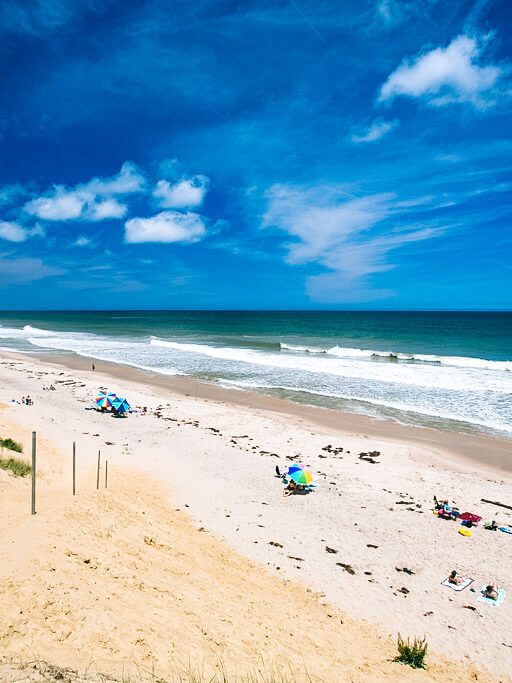 If you're looking for a cooler way to spend some time in the summer, Cape Cod has your back. From exploring sand dunes, going windsurfing, and swimming at the beach to hiking, biking, and paddleboarding, it's a fun place to relax, get moving, and enjoy the summer sun. There are also coves, salt marshes, whale watching, and tons of lighthouses and vineyards to explore, plus all the clam chowder and seafood you could eat.
July is the peak of the summer, but temperatures don't get much higher than in the 80s. The water will be pleasantly warm, and both locals and tourists will be out and about. If you're there on the 4th of July, head to Rock Harbor to watch a brilliant sunset and spectacular firework show.
***
July is a month full of festivities, gorgeous views, and pleasant weather for enjoying the outdoors. Where do you think you'd like to go?