Arizona is an outdoor-lover's dream, with deep canyons, dramatic landscape and a whole host of adventures where the land formations are the star of the show.
Exploring Arizona, with its red rocks and water-carved canyons, is all about appreciating the wide-open spaces and the way the sky lights it up throughout the day.
Incorporating some of Arizona's most incredible things to see, some of which are mega-famous and some of which are lesser known, this is my ideal Arizona itinerary:
Sedona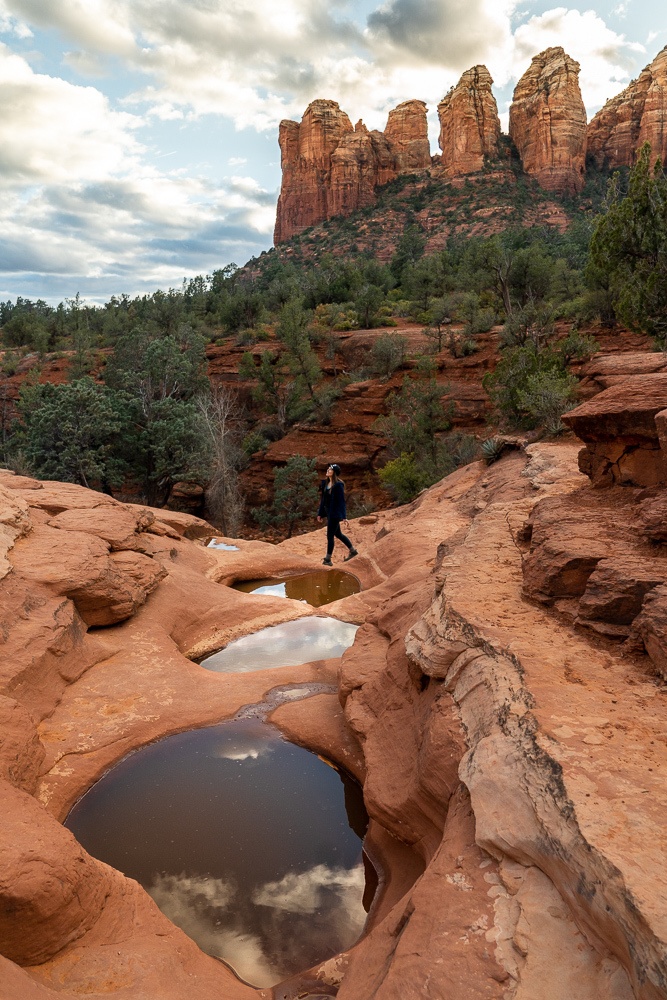 This itinerary begins in Sedona after leaving Phoenix Sky Harbor International Airport. Sedona is an artist's town surrounded by beautiful rock formations, with multiple hikes in the area worth checking out. Some of the more famous and beautiful ones include the Devil's Bridge, Bell Rock and Cathedral Rock. They're all pretty short, moderate hikes with a big payoff at the end.
Depending on how long you have to devote to your Arizona trip, it may make sense to base yourself here for a couple of days to chill out and enjoy the vibe while doing some of the nice, short hikes in the area. You can see what my solo trip there was like here:
I visited solo this month and these were my favorite things to do in Sedona.
Havasu Falls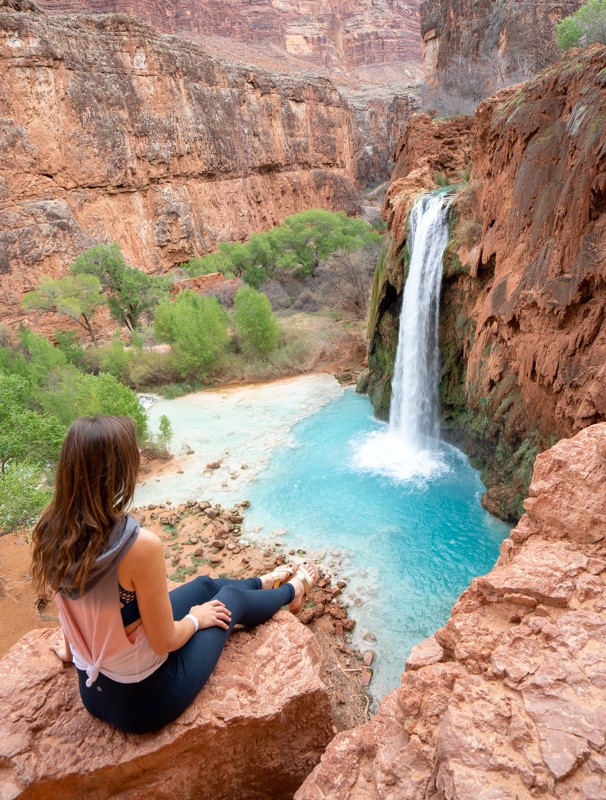 Those famous baby blue falls truly are that color in real life! If you manage to score a permit for Havasu Falls, prepare to be amazed.
To be able to access the falls you'll need to hike in for 10 miles, armed with all of the gear that you'll need for your time there. Permits go on sale once per year in February, though there may be cancellations throughout the year, which would give you a chance to nab some last-minute permits. It takes a lot of work to get there, but it's worth it! You can read more about all of the important things to know about Havasu Falls here.
Grand Canyon South Rim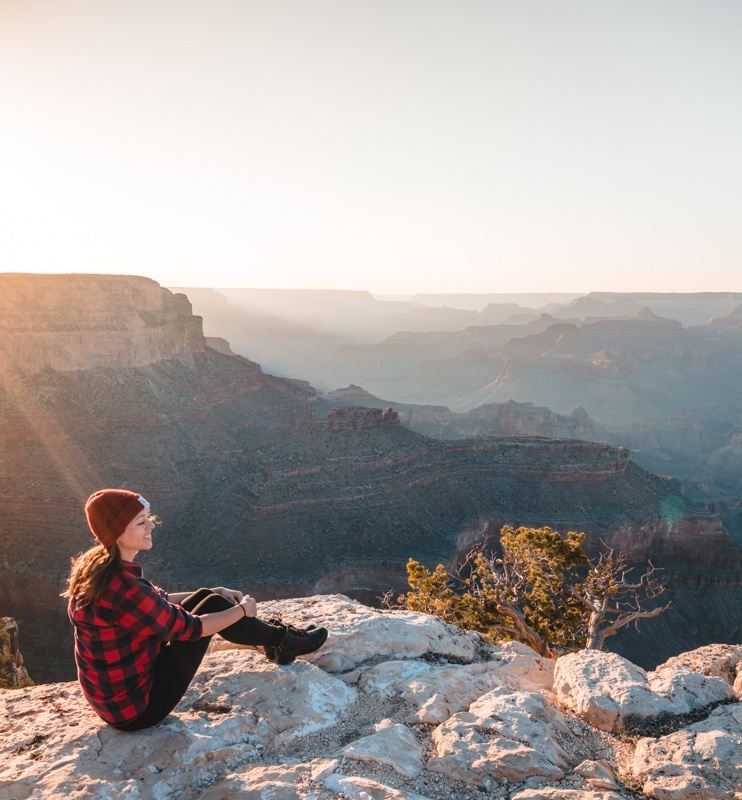 I can't believe I'm saying this, but 'Grand' somehow seemed like an understatement while looking at the Grand Canyon. It truly is the biggest, most vast canyon I've ever laid eyes on, carved by the mighty Colorado River.
The South Rim will be the most geographically proximate to Sedona for this itinerary, and it tends to be more breathtaking as well, with several stunning overlooks all along Desert View Drive. I headed there in the afternoon, which gave me plenty of time to stop at most of the overlooks on my way to the sunset at Yavapai Point. I highly recommend stopping at the less popular, lesser-known overlooks on your way; they are often even more spectacular than their more popular counterparts! My favorite was Lipan Point.
Flagstaff can be a good place to spend the night, though you will have to backtrack a bit. Alternatively, you can spend the night in Cameron. Though the hotels are not as abundant with only a few options such as the Cameron Trading Post and their RV Park, it will save you some time if you're on a tight schedule.
Horseshoe Bend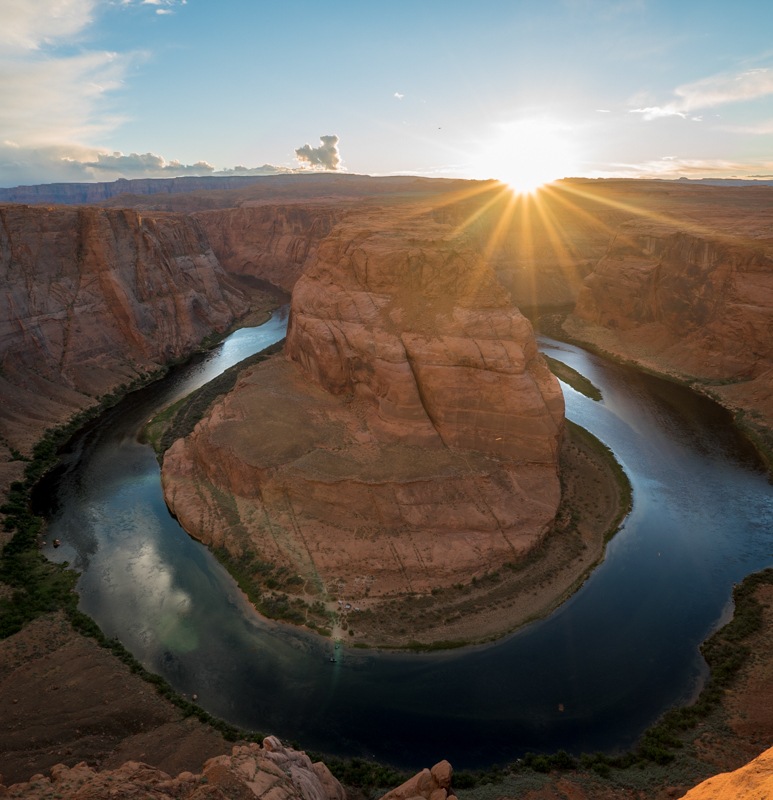 Heading north towards Page is where you can see some of Arizona's most famous spots. Surely, you've seen photos of Horseshoe Bend with its pleasing symmetry. This is one of my favorite spots for sunset photos in the area.
This one is pretty easy to get to, with a parking lot right near the overlook. It's only about a 10-minute walk from the parking lot to the overlook itself. There are no railings, so be careful on the edges and get there early if you want a good spot for sunset photography.
Antelope Canyon

Arguably the most famous slot canyon in the world, Antelope Canyon truly is mesmerizing. This one is located on Navajo land and in order to access these slot canyons, you'll need to join a tour. During popular times of year (May through September), it's imperative to book ahead of time if you want to be in there for prime-time light beams. For my fellow photographers, that's usually at some point during midday, and you'll probably notice that these tours are priced a bit higher.
There are actually two Antelope Canyons: Upper and Lower. Upper is more famous and also can be narrower, and Lower is a bit wider, though there are stairs to access it. For a full comparison of Upper versus Lower plus links for booking you can read my blog post here.
The Wave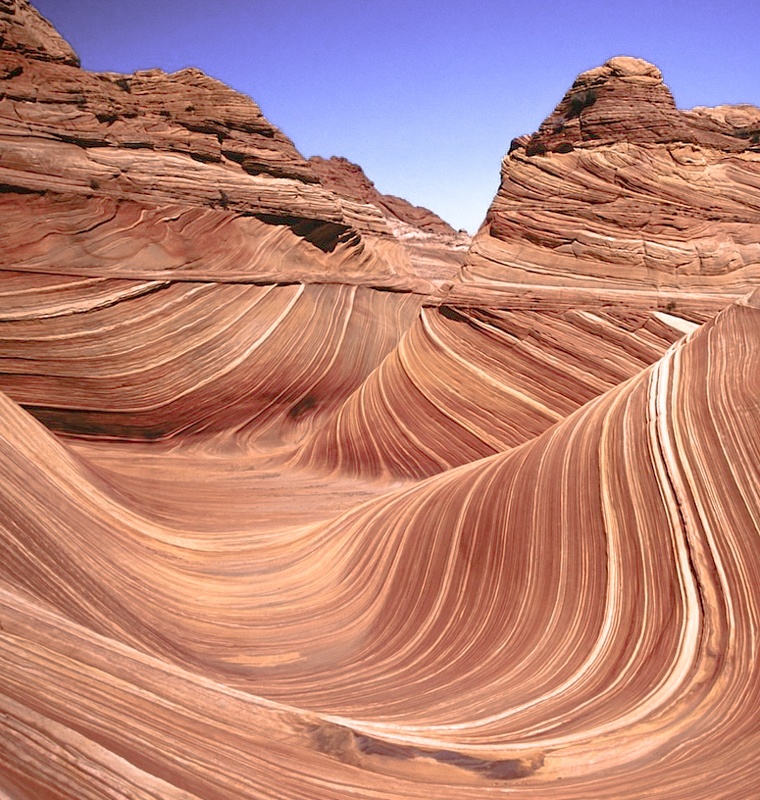 Like Havasu Falls, The Wave is incredible to see in person from what I hear, though I've never had the pleasure; the permitting process is so competitive. There are two ways to get permits for The Wave. You can show up in Kanab, Utah, the day before you wish to go, or you can try your luck with the online system four months before you wish to go. Permits are reserved half-and-half between the two. The only downside is you have to pay for the permit application online whether you get approved or not.
From what I hear, it's totally worth the hype and I hope that one day I get to check it out. Since I was unable to get permits, I went to the next place on this list instead and was totally blown away.
White Pocket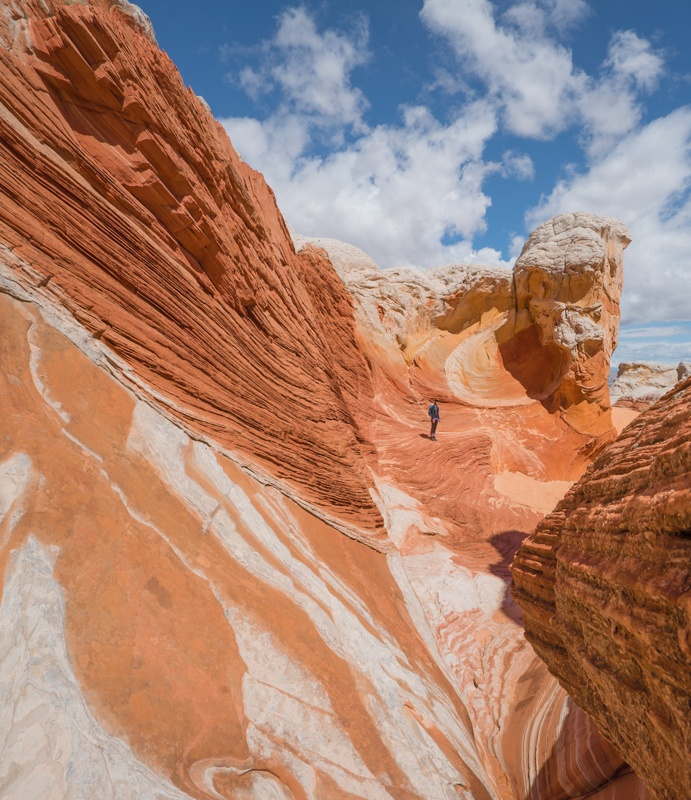 White Pocket is totally different than The Wave, but it's not too much farther away and you might just get lucky and be the only one there. You'll see wave-like rock formations and white rocks that look like turtle shells. Perhaps what's more amazing is the way the sun moves throughout the day, completely changing the colors and the way the rocks look. The jury is out on how this was actually formed, with several different theories, but one thing is for sure: There's nothing else quite like it in the world.
Part of the reason why this one is less popular is because you have to drive through deep sand to get there, so it is best to take a tour with a local guide. Read my recommendations for visiting white pocket here.
Monument Valley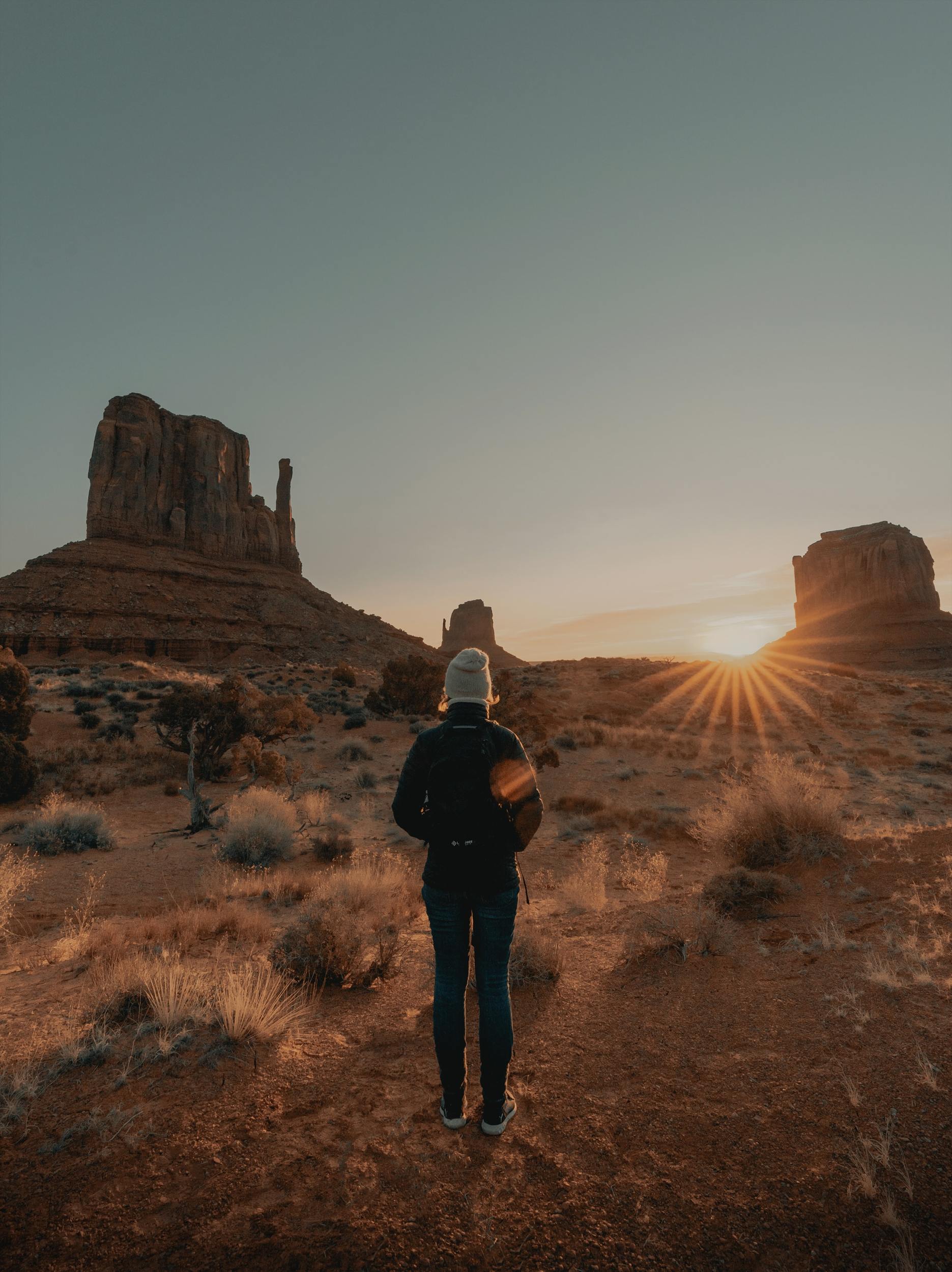 When you venture into Monument Valley, which shares a border with Southern Utah and is located near Mexican Hat, it'll be obvious how the area got its name. The rock formations seem to appear out of nowhere and indeed, many are hat-shaped.
Monument Valley is located on a Navajo reservation, as are many of the suggestions on this list. To get in, you'll need to pay an entrance fee and take a tour, which you can join by showing up. Give this a few hours so that you can fully enjoy Monument Valley's formations.
Canyon de Chelly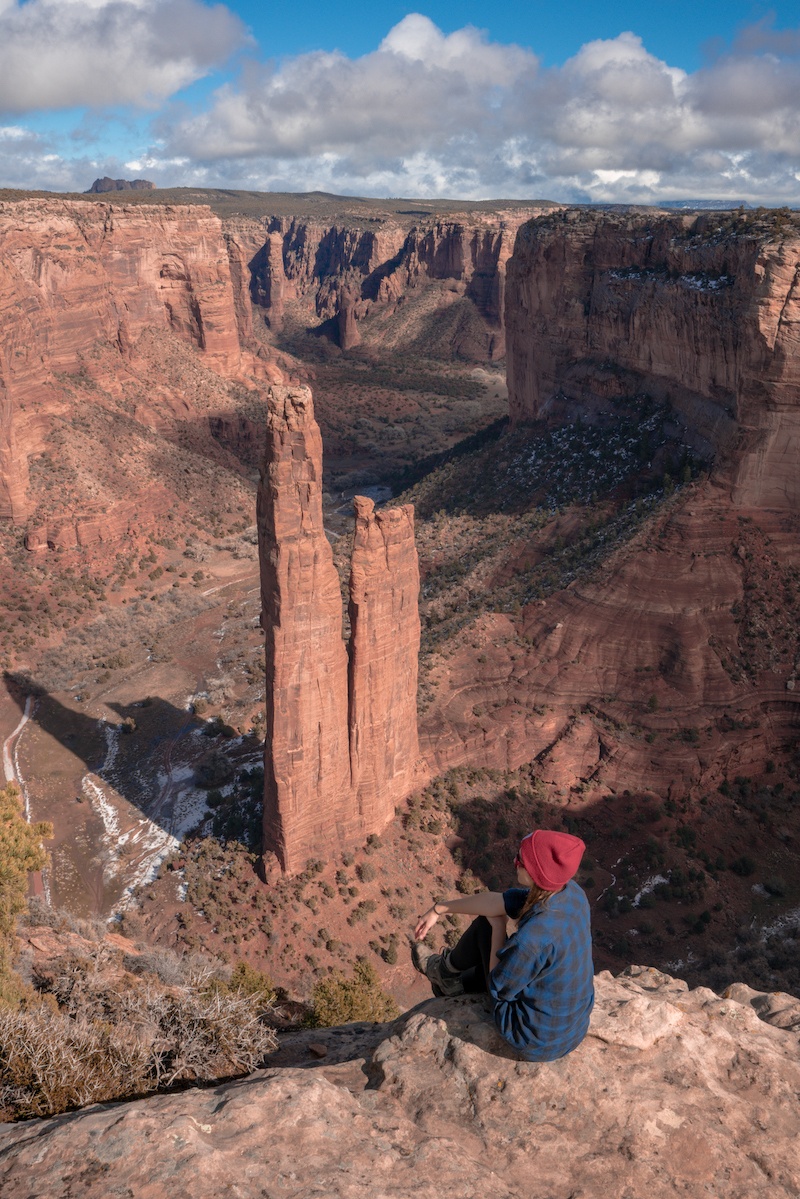 A worthy detour from Monument Valley to Page, Canyon de Chelly (pronounced like 'Shay') receives far fewer visitors and was nearly devoid of other tourists when I visited in February. It's a national monument that is also located on a reservation, and in order to hike into most of it you will need a local guide. However, the Spider Rock Overlook, which is the park's most famous attribute, is accessible without a guide.
If you have the time and it's not the middle of summer, which would be too hot, there are multi-day guided hikes throughout the canyon which must be quite a unique experience that not many people do. You can find out more here.
Painted Desert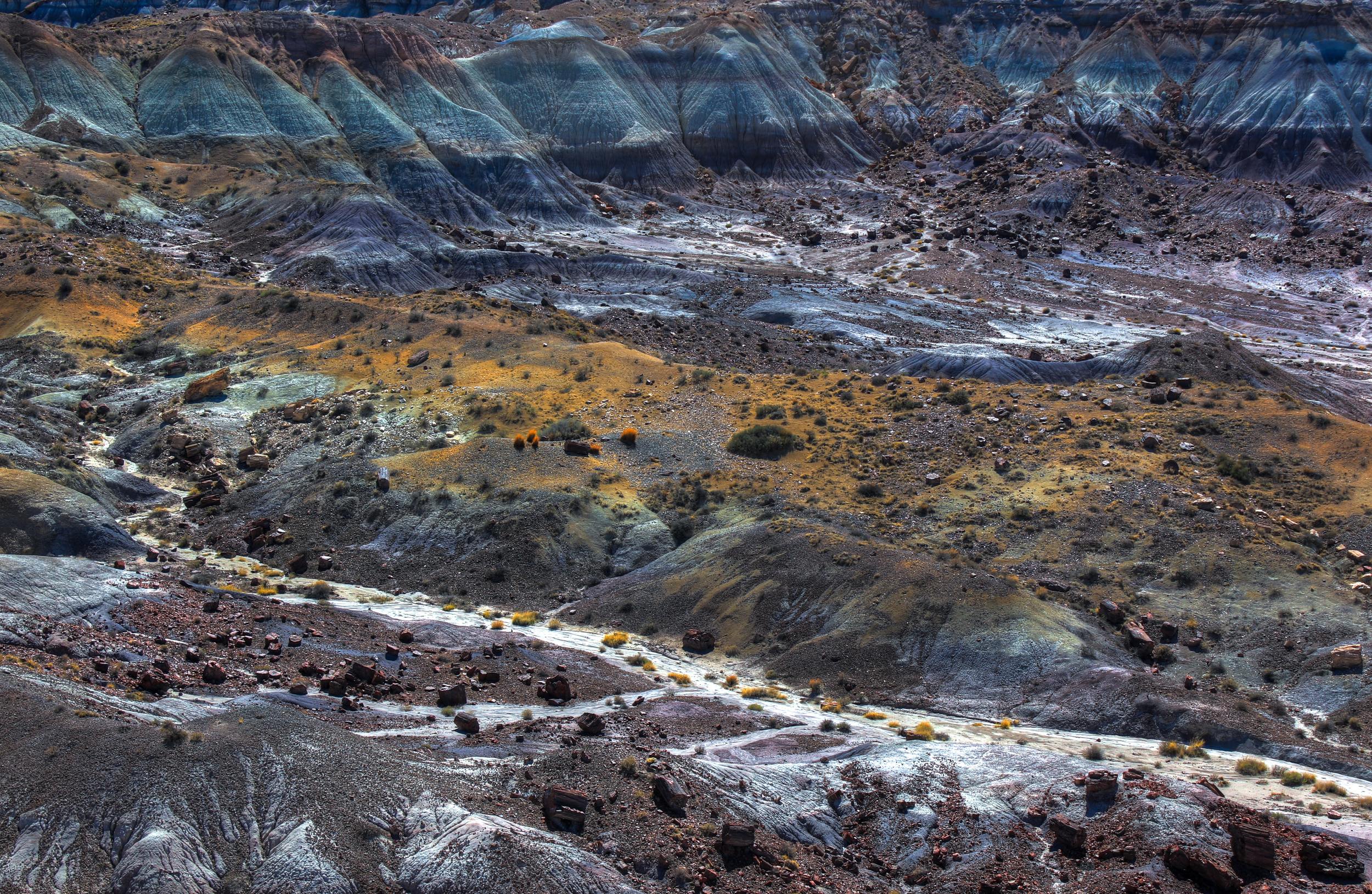 Finally, on your way back to Phoenix, why not check out Petrified Forest National Park and the Painted Desert for fossils, badlands, buttes, ancient petroglyphs, and at some points of year, wildflowers!
Much of this park can be seen from overlooks, although there are some back-country trails that at cooler times of year could be worth checking out. Check out the National Park Service for more information on planning your visit.
Though those are my personal highlights, Arizona is a huge state full of national forests and even more national monuments and deserts. There's also Tucson, which is great for a weekend getaway, Flagstaff and the drive from Phoenix into California. The good news is it's all amazing and you can't really go wrong.
I recommend renting your car with Alamo Rent A Car, whom I partnered with to bring you this awesome itinerary. You can see more Arizona suggestions on Alamo's The Scenic Route guide where I wrote for their blog as well!
All of the roads on this itinerary are well-maintained and the map below will help you navigate:
As you can see, there's a lot of driving time involved (check car rental prices here!), however it's mostly on roads without much traffic and through stunning landscape where the clouds turn orange as they reflect the ground below. I'd give this at least a week – more if you plan to hike to Havasu Falls.
Enjoy exploring one of the most incredible American Southwest states!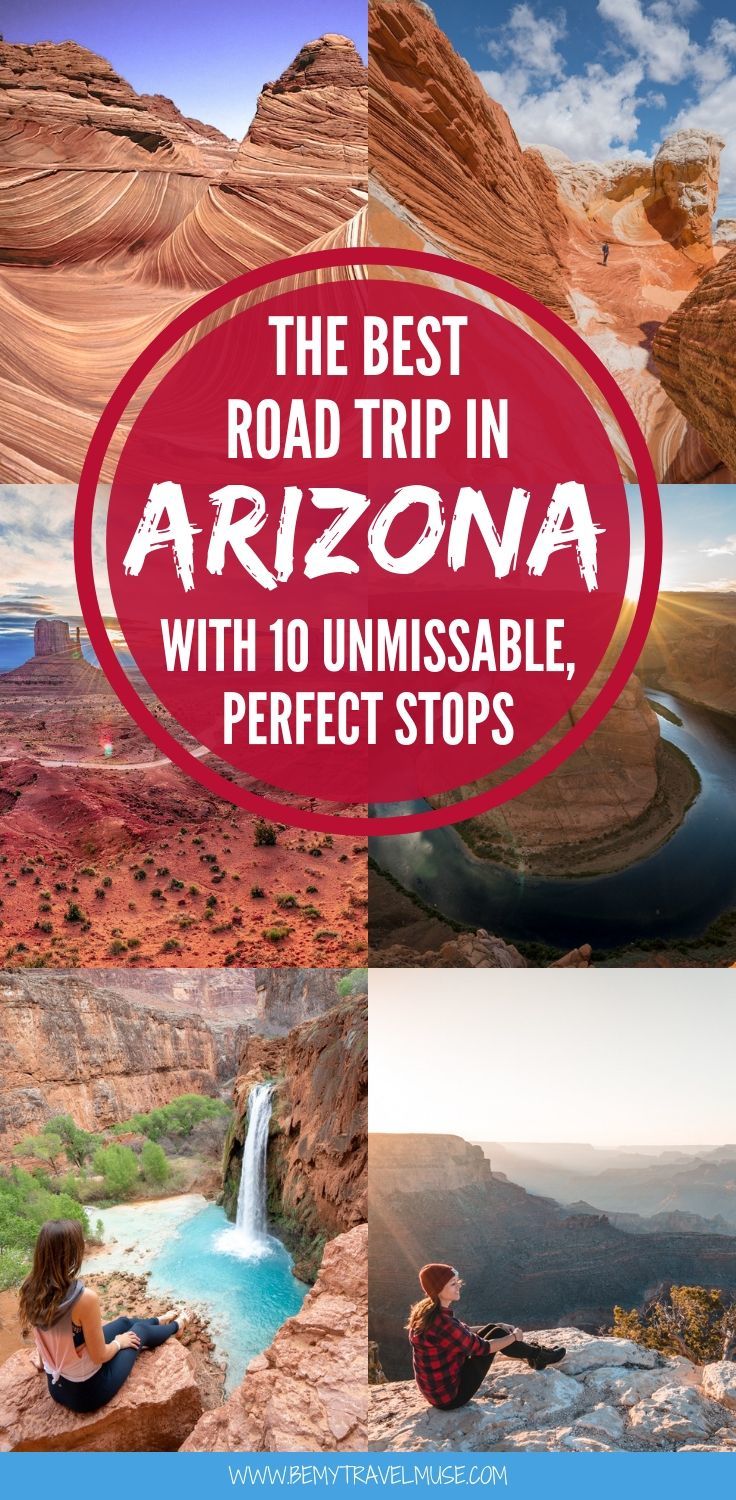 Read More: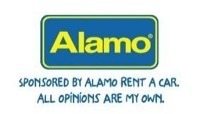 *This post was brought to you in partnership with Alamo Rent A Car, however all thoughts of Arizona's best places are entirely my own. Your trust always comes first!