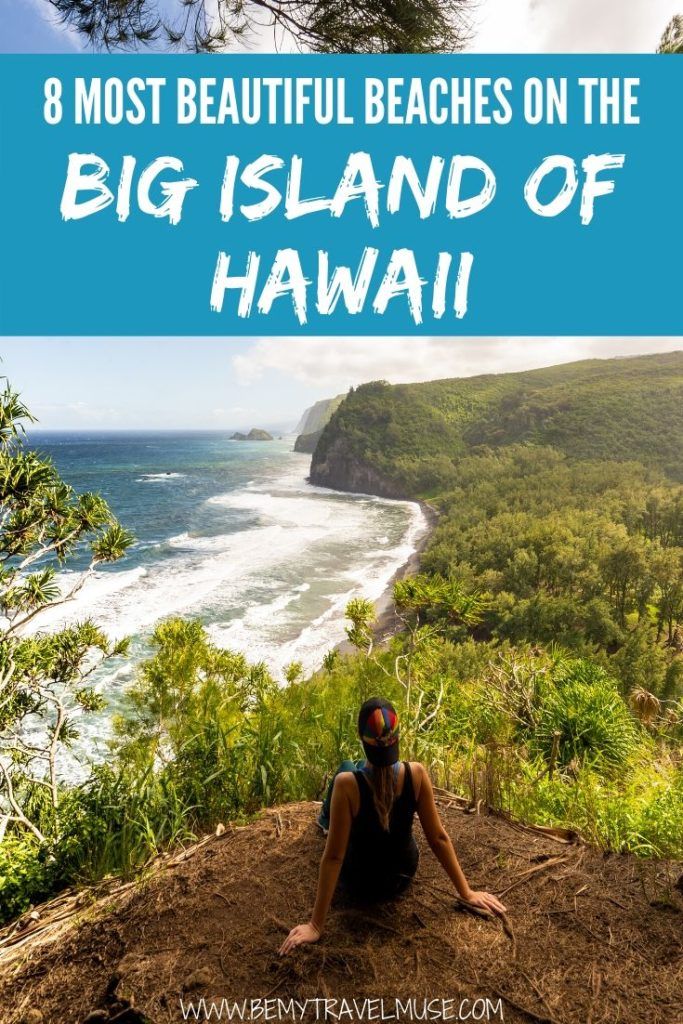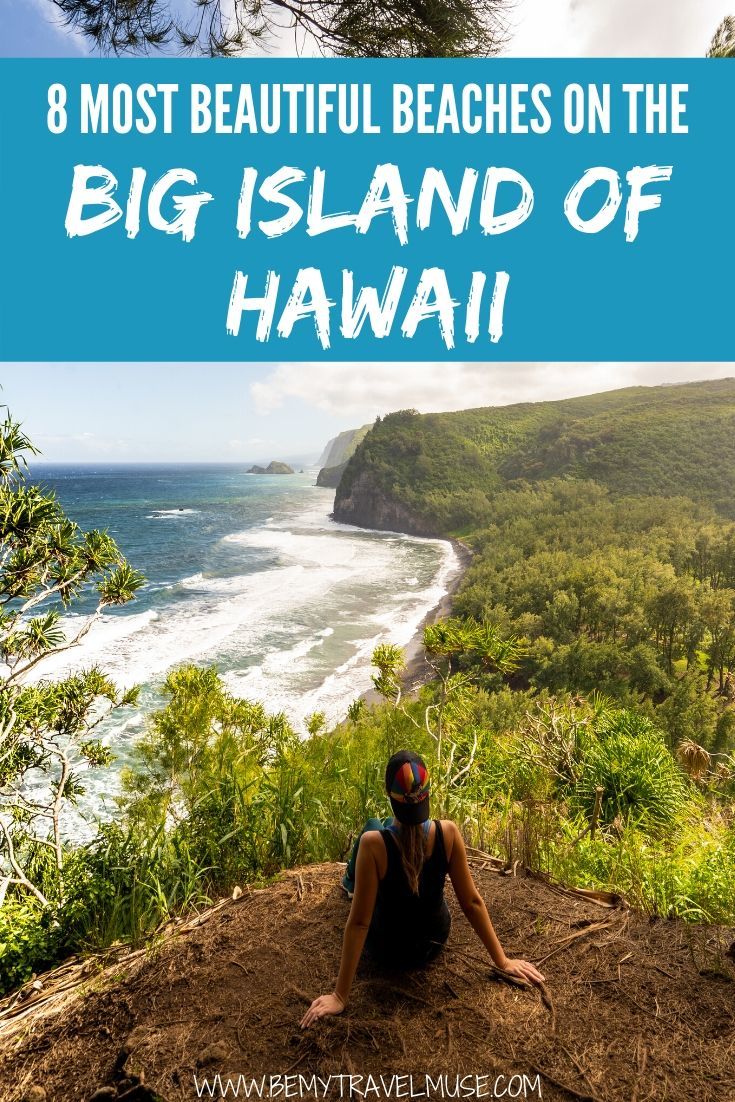 The Hawaiian Islands are known all around the world for their amazing beaches. The Big Island of Hawaii, in particular, has an abundance of them thanks to its sheer size.
But with so many to choose from, which beaches are most worth visiting? If you're visiting the Big Island anytime soon, look no further! Below are the eight best beaches the island has to offer, ordered from the western Kona side of the island around clockwise to the southern side:
1. Makalawena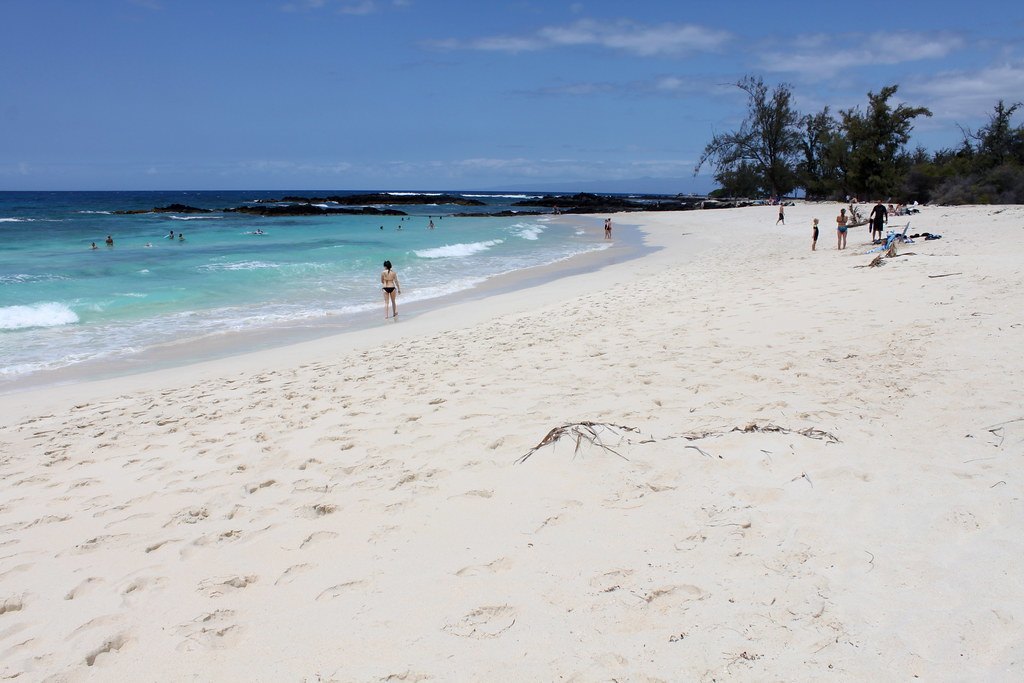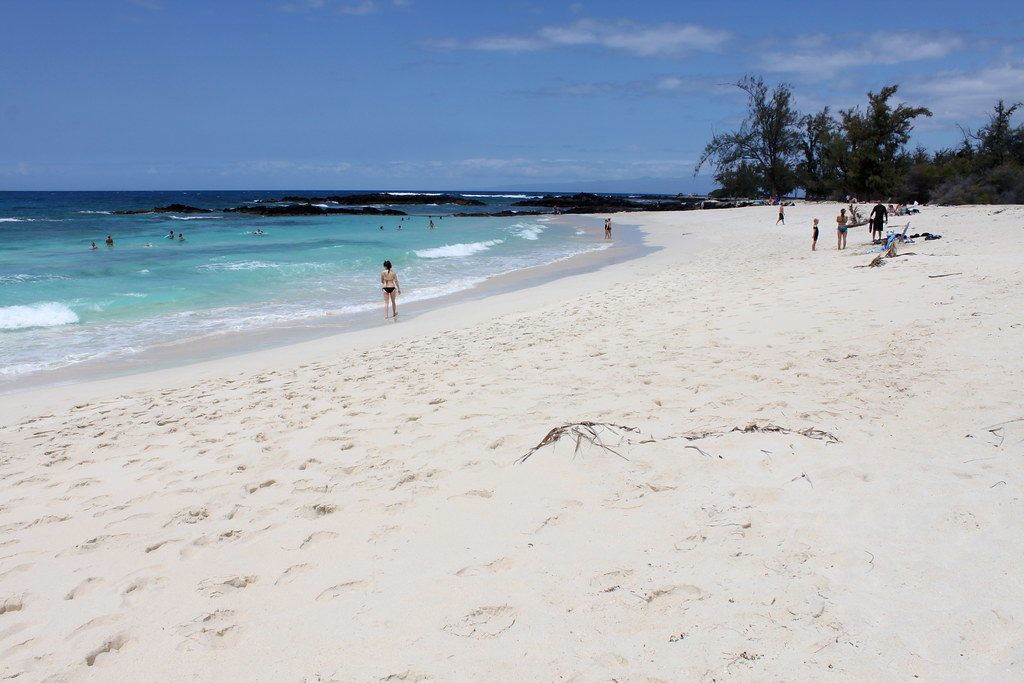 Makalawena Beach is the closest to Kona of all the beaches on this list (about 15 miles northwest). This stretch of pure white sand is not only gorgeous, but also usually empty, as it can only be reached by a one-mile hike past the parking area for Kekaha Kai Beach Park. (You'll walk for about a half hour across a lava field.) Once you reach the beach, you'll enjoy snorkeling, swimming, and plenty of peace and quiet!
2. Anaeho'omalu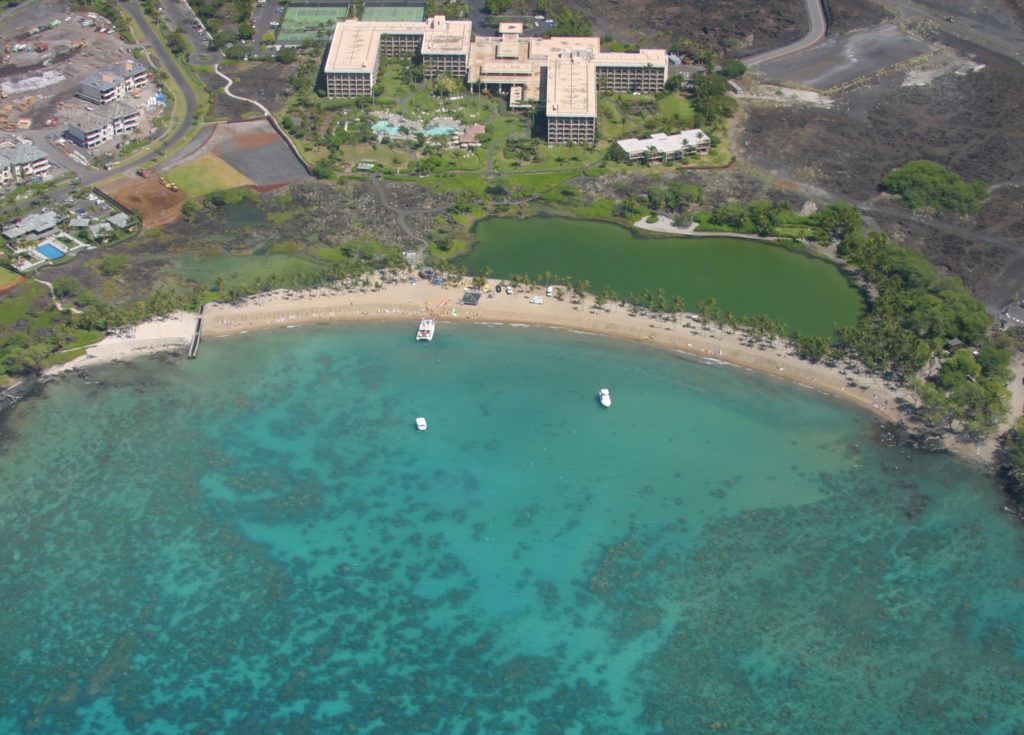 A half-hour drive northeast up the coast is Anaeho'omalu Beach, where an offshore reef makes the calm bay a perfect spot to swim, snorkel, kayak, and paddle-board in. A wide stretch of salt-and-pepper sand guarantees that you'll be able to sunbathe all you want, while ample parking nearby guarantees convenience for an easy beach afternoon.
3. Waialea Bay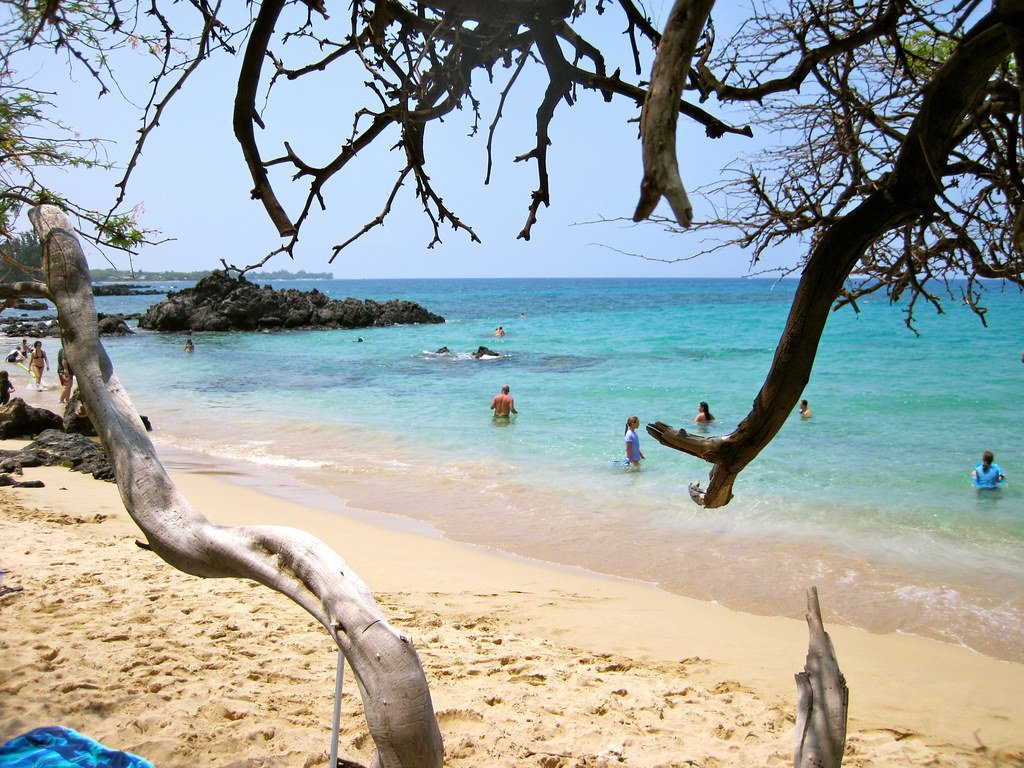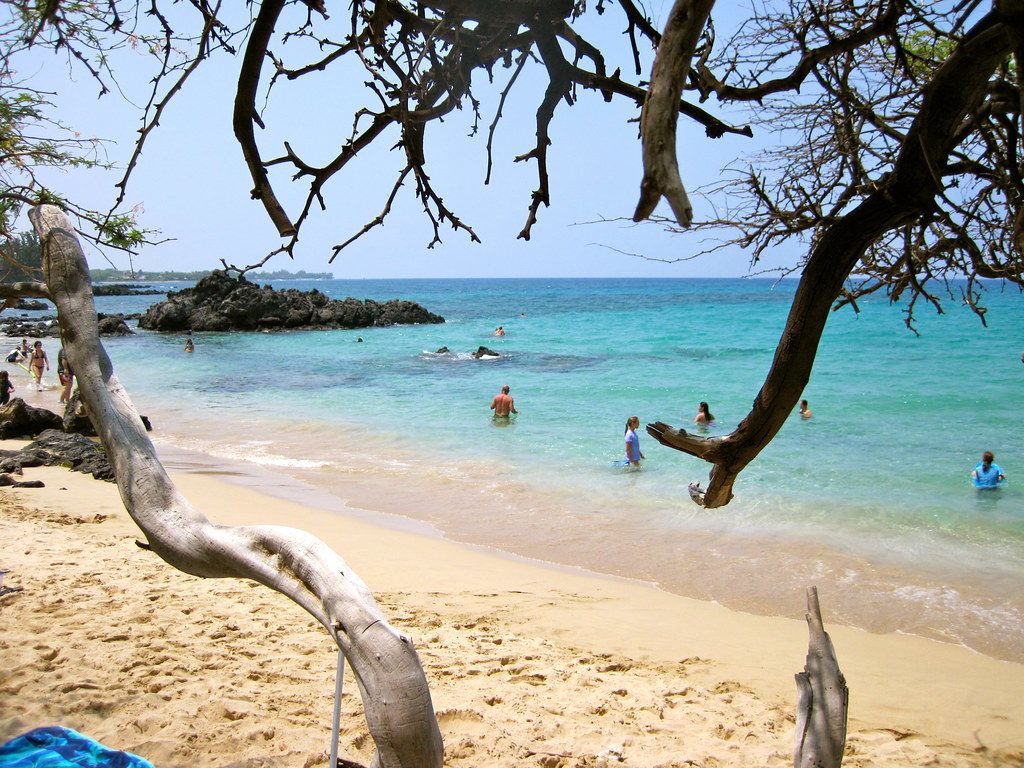 Fifteen minutes further northeast, the white sand beach at Waialea Bay is lined with palm trees, creating that classic island feel which visitors to the island love so much! This beach is great not only for swimming, but also snorkeling, thanks to a wide variety of colorful fish and tropical marine species.
4. Hapuna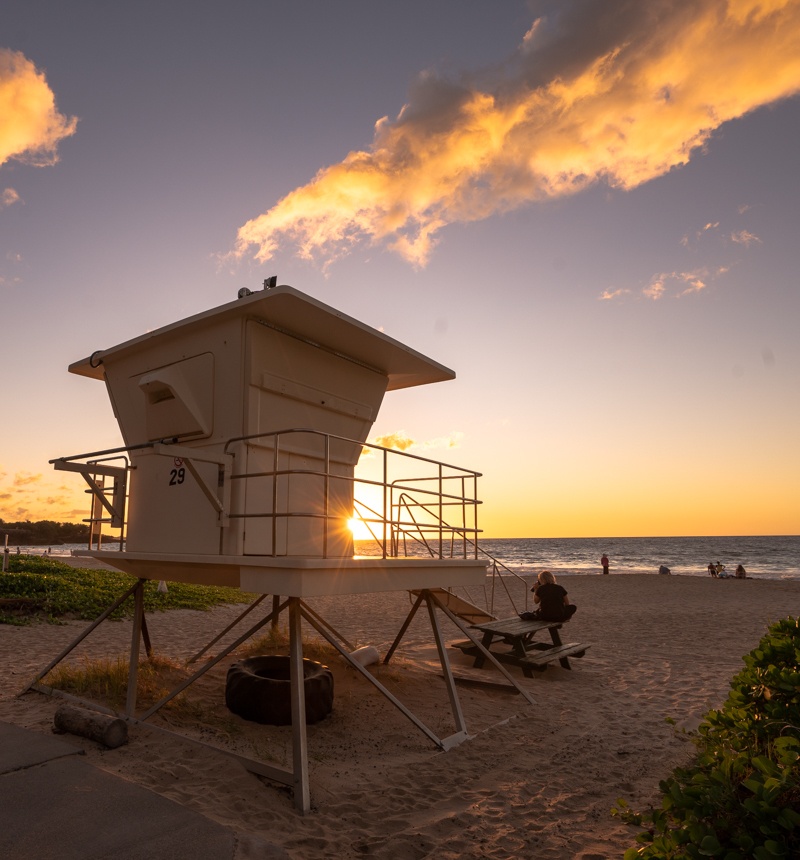 Head another four miles up the coast and you'll find Hapuna Beach, which was ranked as one of the top ten beaches in the U.S. in 2019! The largest white sand beach on the Big Island, Hapuna stretches for a half-mile. As if that isn't reason enough to check it out, the snorkeling is great here, too! Entrance is $5 and there are shower and bathroom facilities.
5. Kauna'oa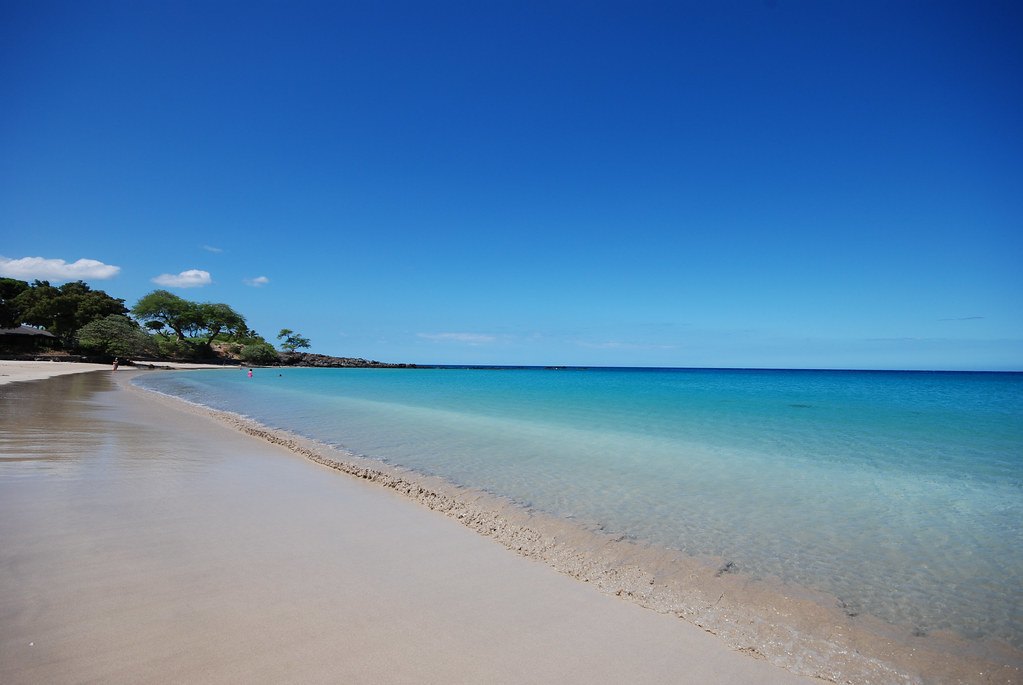 Just two miles away, Kauna'oa Beach (also called Mauna Kea after a nearby hotel) is absolutely stunning. The crescent-shaped beach offers a quarter-mile of white sand and calm waters perfect for swimming and snorkeling. Plus, who wouldn't want to stare at this view all day?
6. Pololu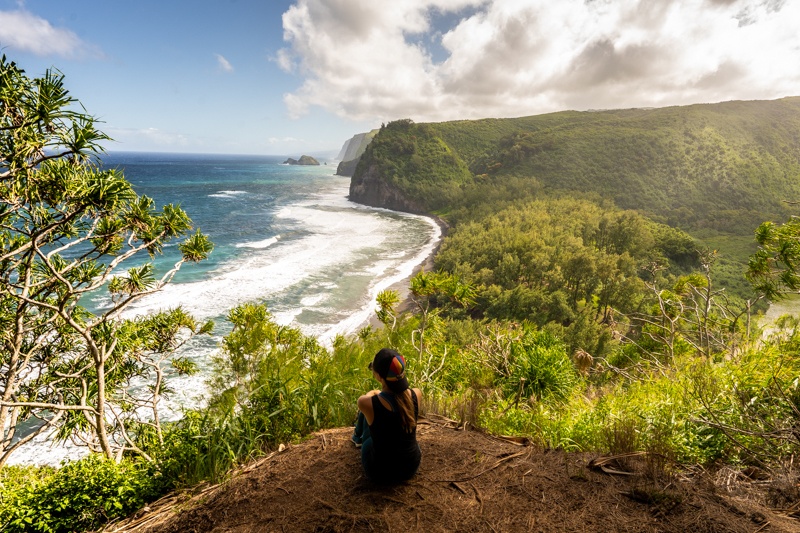 A 45-minute drive up and around the northwest tip of the island gets you to Pololu Beach, a secluded black sand beach at the bottom of the Pololu Valley Lookout. (The lookout is one of my 25 top things to do on the Big Island!) Accessing the beach requires descending the 400 feet from the top of the cliffs, but the hike down offers incredible views and is half the fun of visiting Pololu!
Keep in mind, it's dangerous to swim at this beach. While its beautiful, I recommend enjoying it from a hiker's rather than a swimmer's perspective.
7. Punalu'u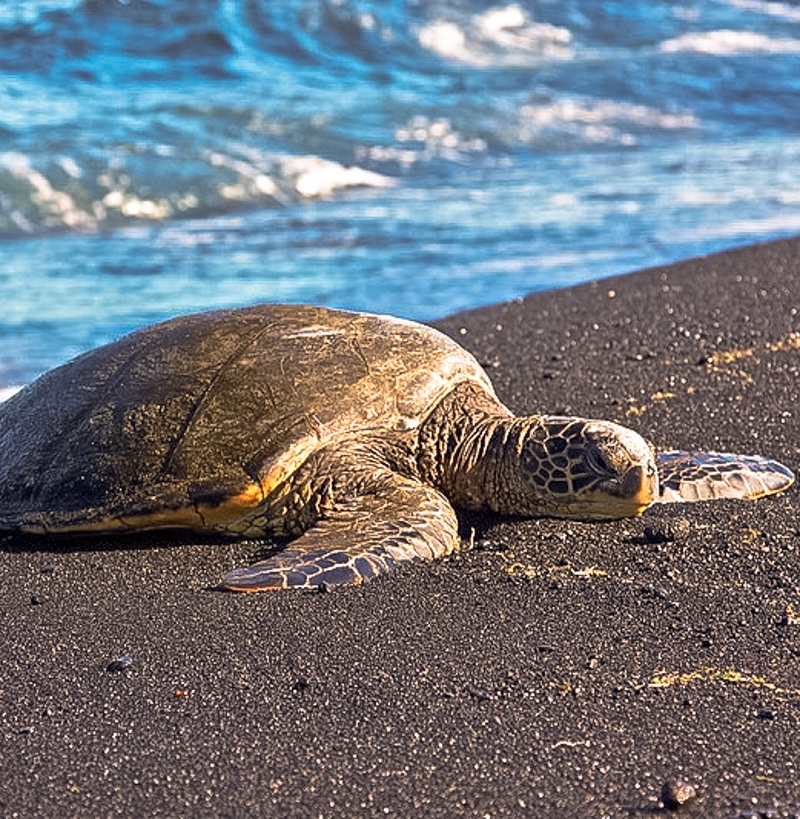 Cruise all the way down to the southeast side of the island to Punalu'u, another black sand beach. Both on land and by sea, you'll see Hawaiian green sea turtles, as well as lots of other cool creatures while snorkeling. The black sand against the blue water is such a cool scene, too! This beach is certainly one you won't forget.
8. Papakōlea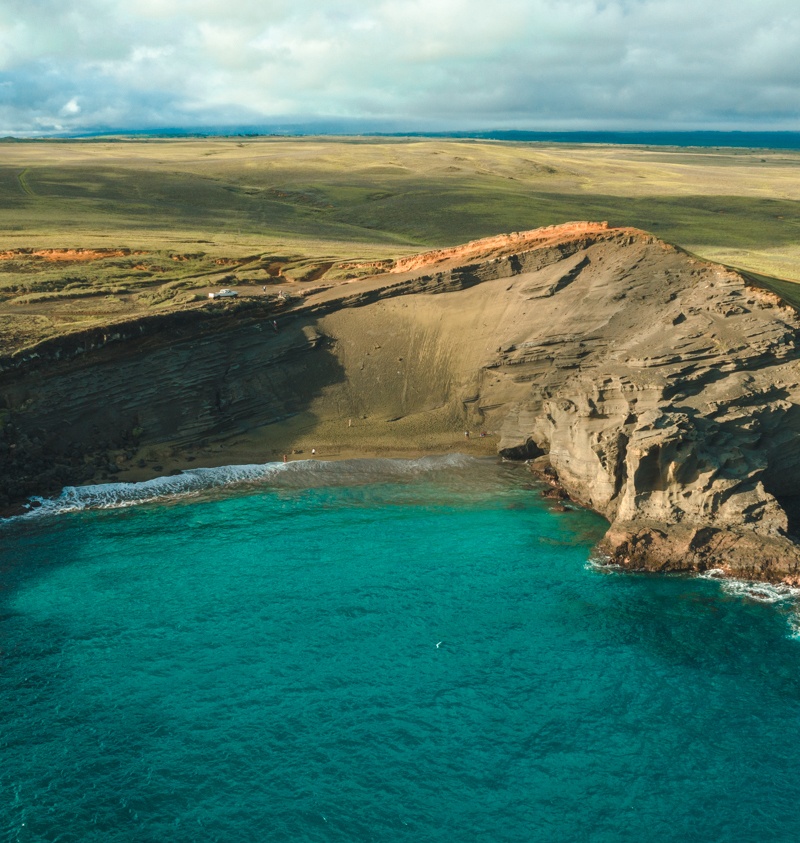 Last but certainly not least, 25 miles beyond Punalu'u to the SW lies the famous Papakōlea Green Sand Beach. You'll find it on the southern tip of the island and it requires either an hour-long walk or a car with some serious four-wheel-drive to get there. It's worth it, though, because this is one of only two green sand beaches in the United States, one of four in the whole world!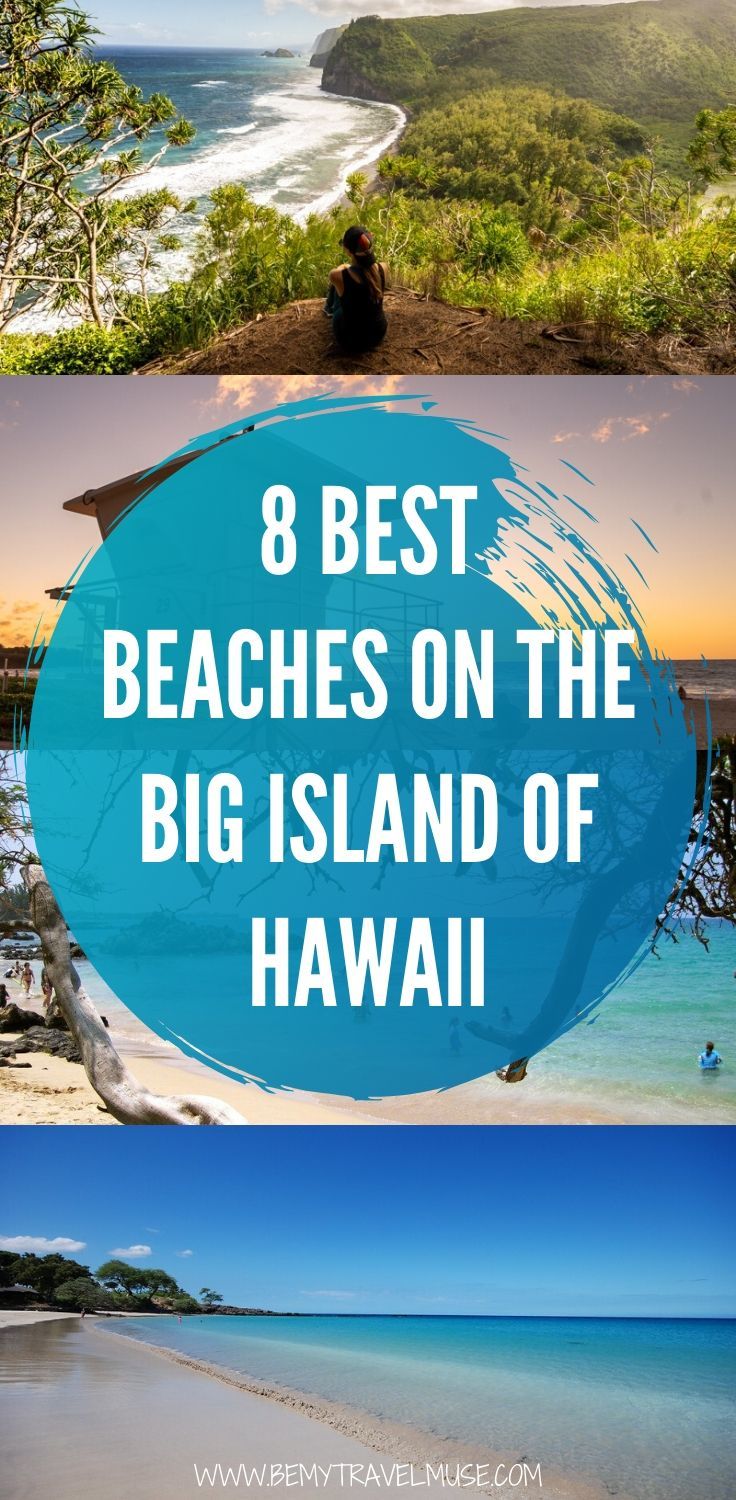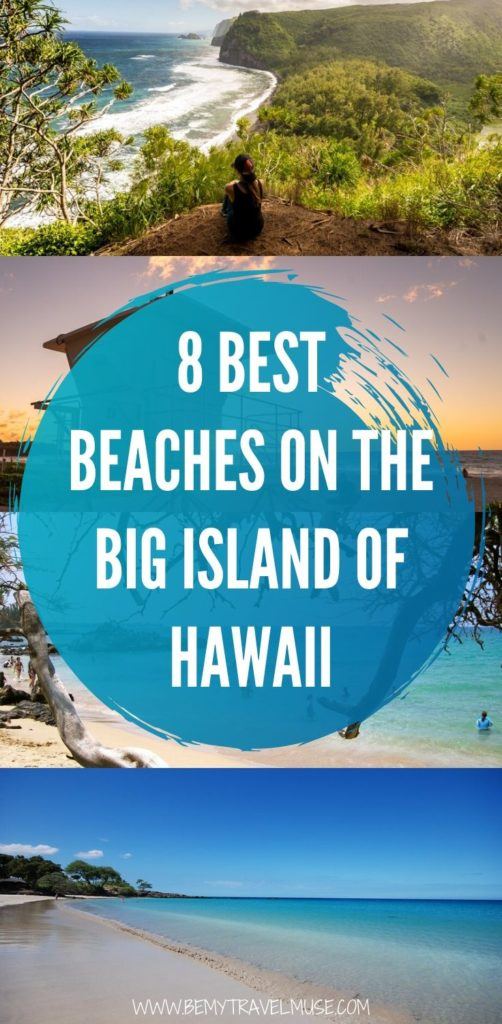 While these are just a few of the Big Island's best beaches, I encourage you to keep exploring, because there are numerous options all over this wild, beautiful island.
PLEASE: When traveling in Hawaii, swear off plastic. Take refillable water bottles and shopping bags, and don't buy items that come in single use plastic, like soft drinks, fruit, etc. Hawaii no longer recycles plastic or paper! Please help keep the islands clean.
Read Next: The 9 Best Boutique Hotels on the Big Island of Hawaii