If you've decided to familiarize yourself with Florida a little more, you're in for an amazing time. The state is small enough to road-trip in a few weeks but diverse enough to keep you hooked. Think hot springs, off-shore fishing and snorkeling, one-of-a-kind national parks, turquoise Caribbean waters, and culture, history, and art unique to no other part of America.
Florida is a beautiful destination for solo female travelers, but the atmosphere varies tremendously from east to west and north to south. Like anywhere, especially if you're new, there are important tips to keep in mind to make the solo adventure more enjoyable, for instance, safety habits, packing ideas, and sites more suited for solo female visitors.
We cover all the above and more in this article, which was put together by a solo female traveler who sailed the entire eastern coast, lived on the western coast, and explored places in between.
Here's everything you need to know in order to plan an amazing solo trip to Florida: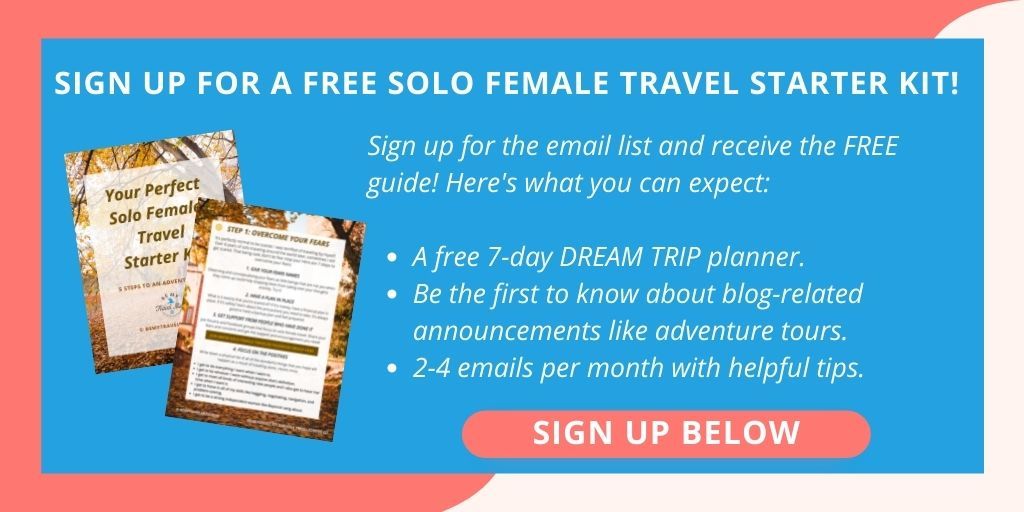 Places to Visit
1. Freshwater springs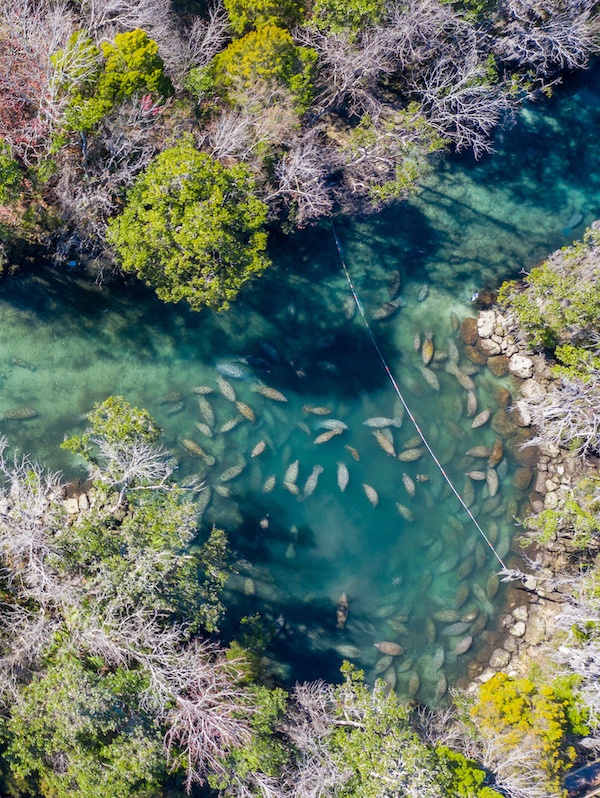 Florida has the world's largest concentration of freshwater springs. Isn't that amazing?! While you're out in nature, might as well go tent-camping too. There are lots of campsites, including one at Ocala National Forest. Then spend a few days hiking, backpacking, and swimming in the springs at Juniper Springs Recreation Area and Silver Springs State Park. At the latter, there's a one-way paddle down the historic and pristine Silver River — a shuttle will bring you back to your starting point!
2. St. Augustine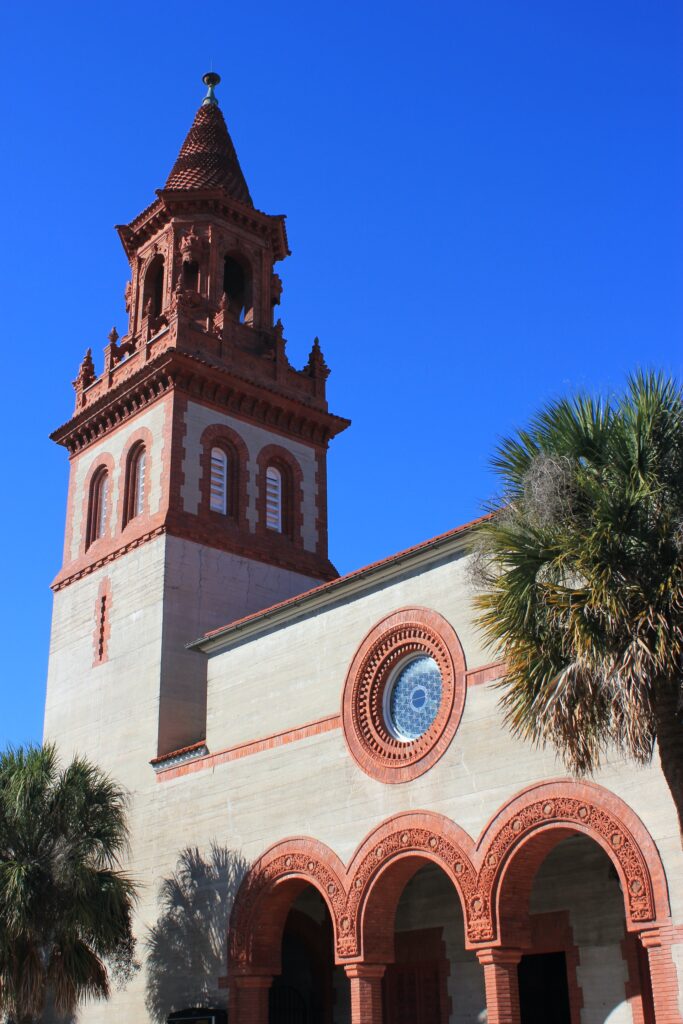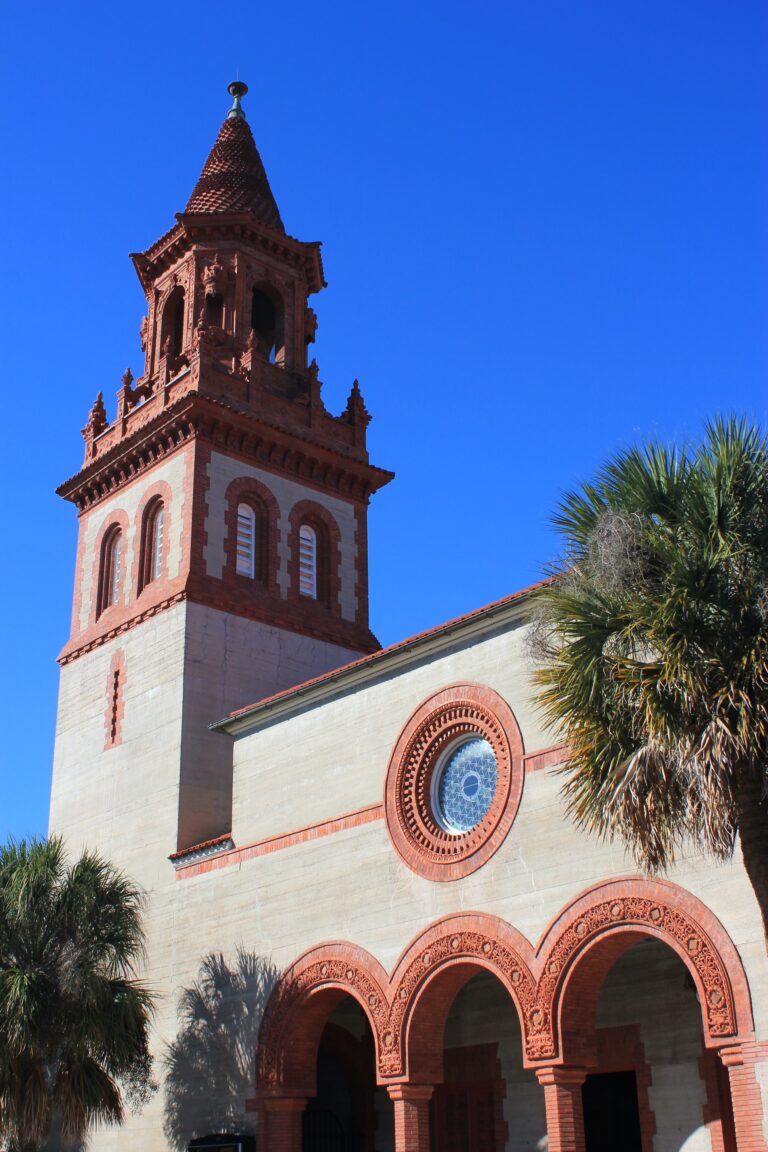 Walk down the cobblestone streets of America's oldest city and you'll soon discover why it's many people's favorite place. Must-sees include the Castillo de San Marco (the oldest masonry fort in America) and some of Henry Flagler's buildings, like the Ponce de Leon Hotel and Flagler College.
It's a very walkable city, so be sure to take a stroll down Aviles Street (the oldest street in the nation) just for fun. There is also no shortage of nice bars and restaurants throughout town. Combined with beautiful beaches, neat museums, and fun excursions, you'll quickly lose yourself in this historically significant American city.
3. The area near Port Saint Lucie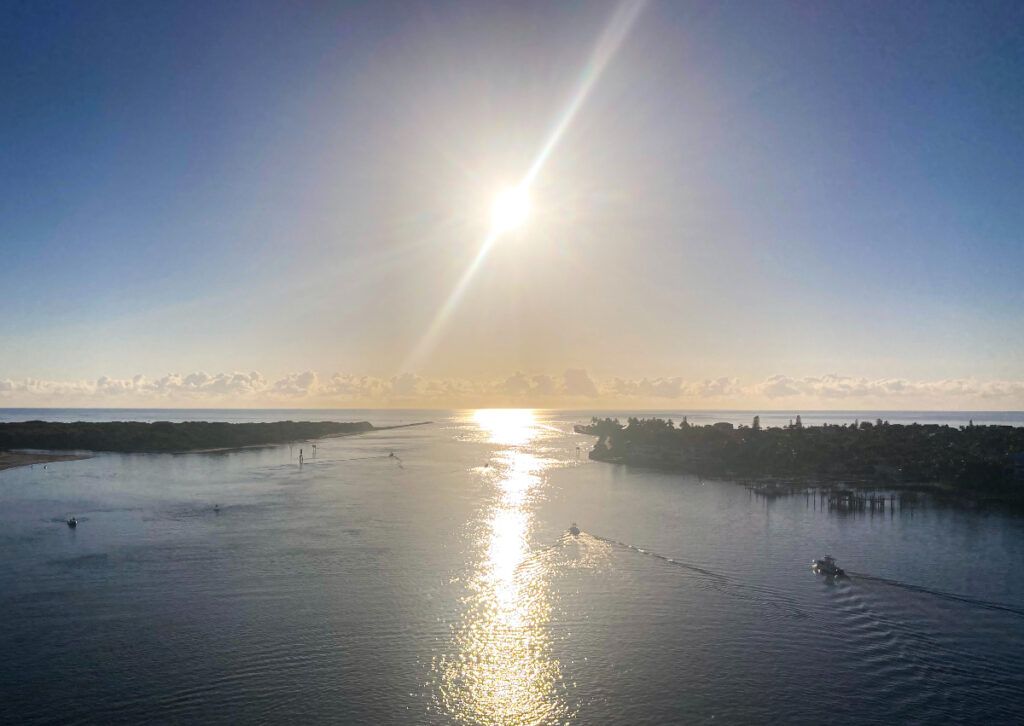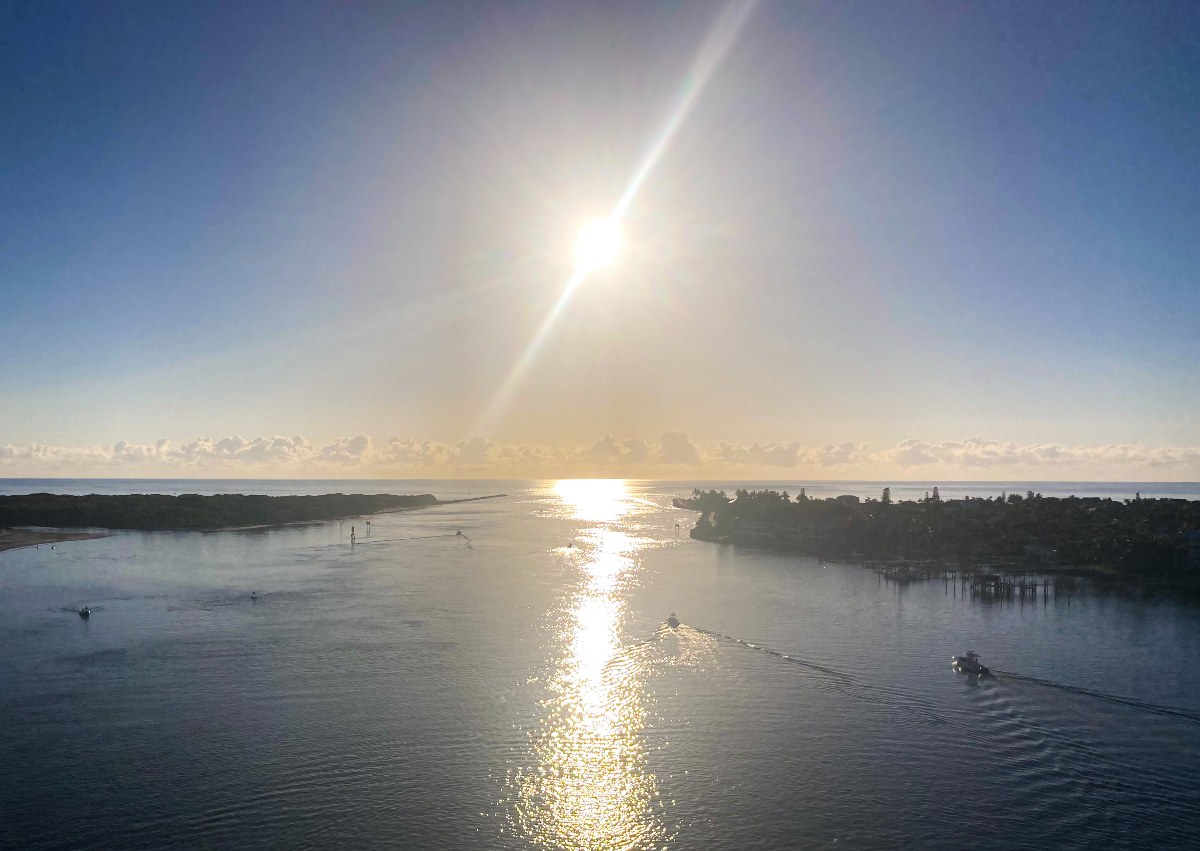 If you're looking for small-town vibes, swing through Fort Pierce, Jensen Beach, and Stuart. Fort Pierce has an amazing fishing jetty, Jensen Beach offers a spectacular view from the lighthouse, and Stuart has a quaint downtown. The people in each place are so friendly, the restaurants serve delicious food (definitely go to Beach Bowls in Fort Pierce), and the beaches are spectacular. There's no shortage of things to do, including getting out on the water with jet ski rentals, boat rentals, and wildlife tours, which look for dolphins and manatees.
4. Miami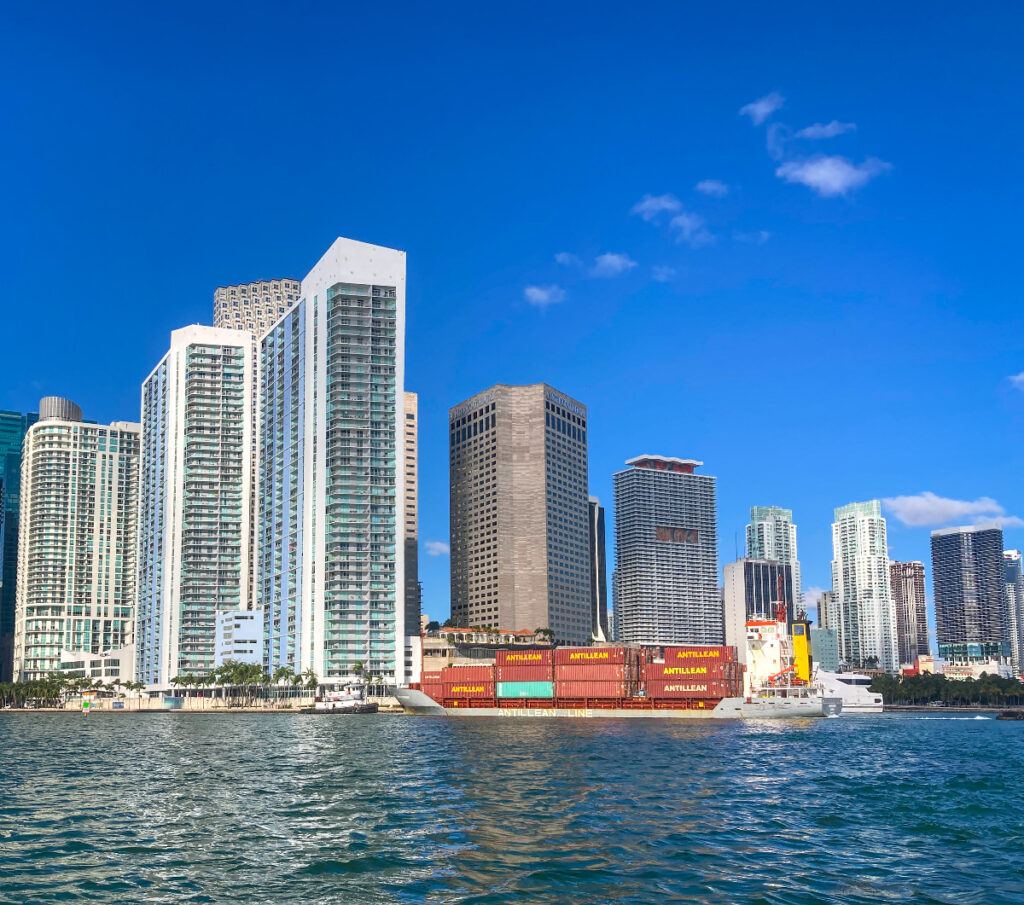 Miami is aptly known as "southern Manhattan" and "the capital of Latin America." You'll be immersed in exciting nightlife and delicious food from as many countries as you can imagine in this city with endless energy. There's a thriving art scene here (you can't miss the Art Deco Tour, or the cool international works at the Art Basel show in December).
If you like the outdoors, there's the South Pointe Park, Miami Beach Botanical Gardens, and famous South Beach. Shop til you drop, eat your way along Ocean Drive, enjoy a show, see famous monuments, and take a stroll along the boardwalk. You won't run out of things to do!
5. Florida Keys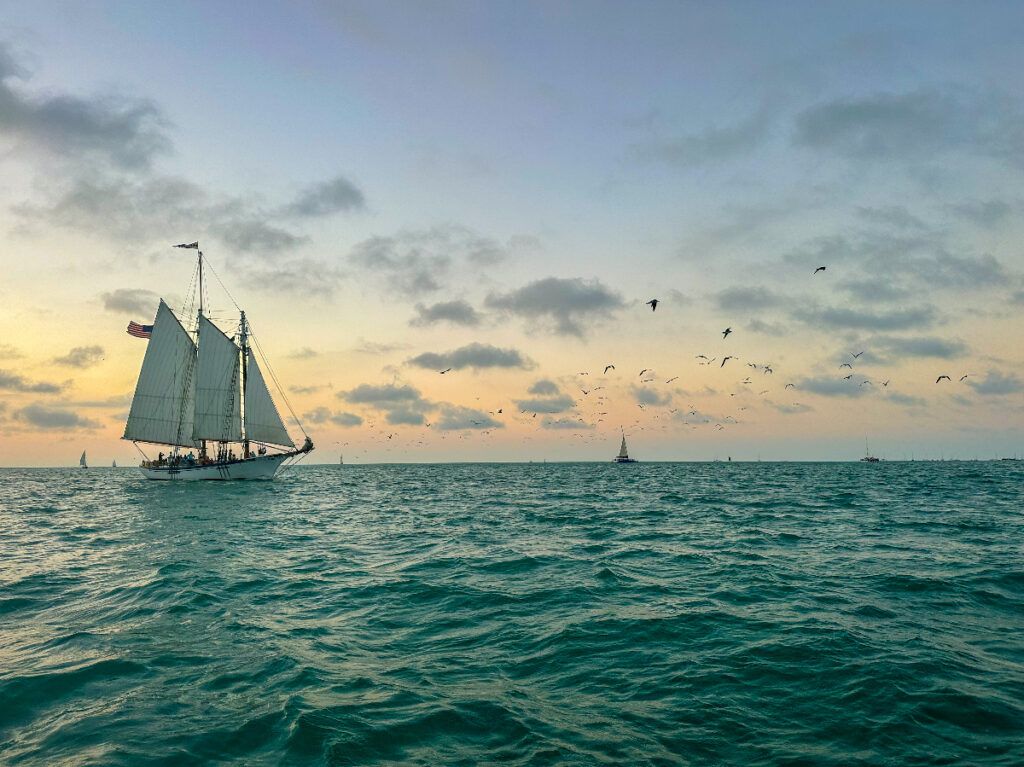 The Keys are a tremendous adventure. Even if you are new to solo traveling, this island chain is accessible, exciting, enriching, and just plain gorgeous. Each key offers something entirely different, so it's worth it to take a week to explore them all. From north to south, you can drive, bike, or take a bus to the only Caribbean islands accessible by road, and here's a little of what you can expect from each one.
Key Largo is where you'll find peaceful beaches, beautiful walks through nature, and incredible snorkeling opportunities. Next up is Islamorada, an artsy village with its own electric vehicle transportation, fun restaurants, and historic islands. After that you'll be in Marathon, where you can test your skills (or learn a new one) at a cable park and bike across the Seven Mile Bridge.
A little further south, you'll stop at Big Pine. This little key is home to a unique species of deer and is right near the stunning Bahia Honda State Park. Finally, you'll end up in Key West, famous for its fascinating history, as well as sunset cruises, water-based tours and excursions, quirky bars, amazing museums, and beautiful hotels.
Are you hooked? Here's some links to help you plan your vacation:
6. Everglades National Park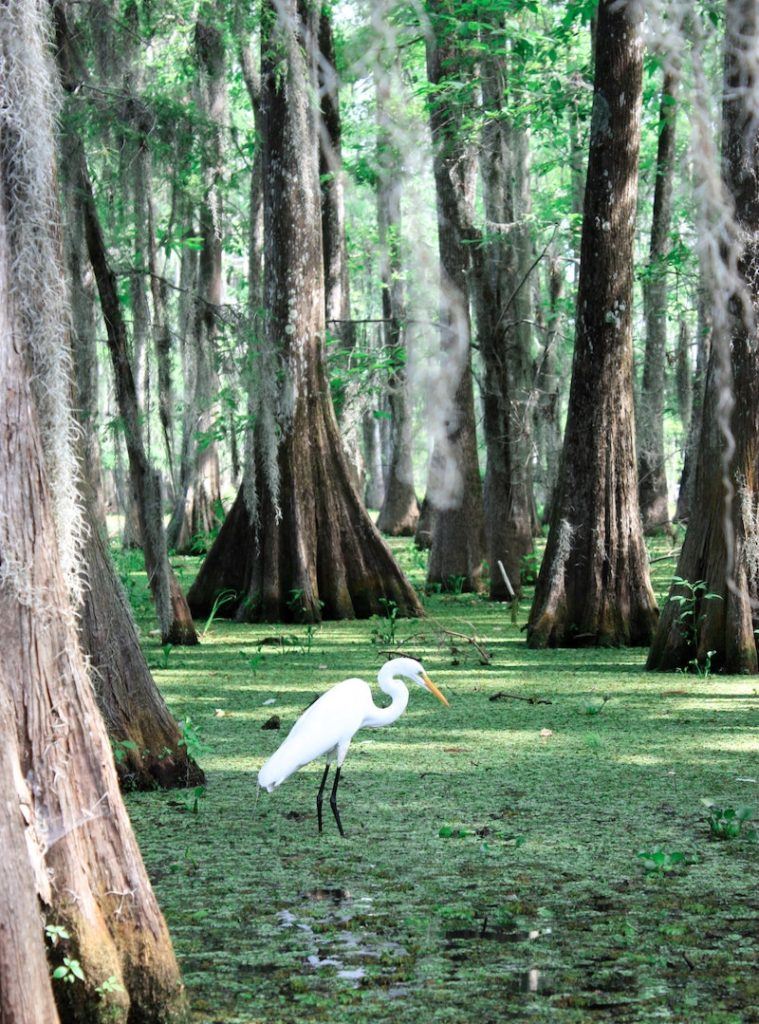 If you love nature, the Everglades won't disappoint. (Just be prepared for mosquitoes!) The Everglades are a grassy marsh and slow-moving river with mangroves and other water-based plants. Keep an eye out for endangered species (like the Florida panther and leatherback turtle), birds (e.g., the roseate spoonbill and great egret), and plants you won't find anywhere else.
There is plenty else to do, though, besides look for wildlife: you can hike, boat, fish, camp, kayak, or go on guided tours.
7. Fort Myers and Sanibel and Captiva Islands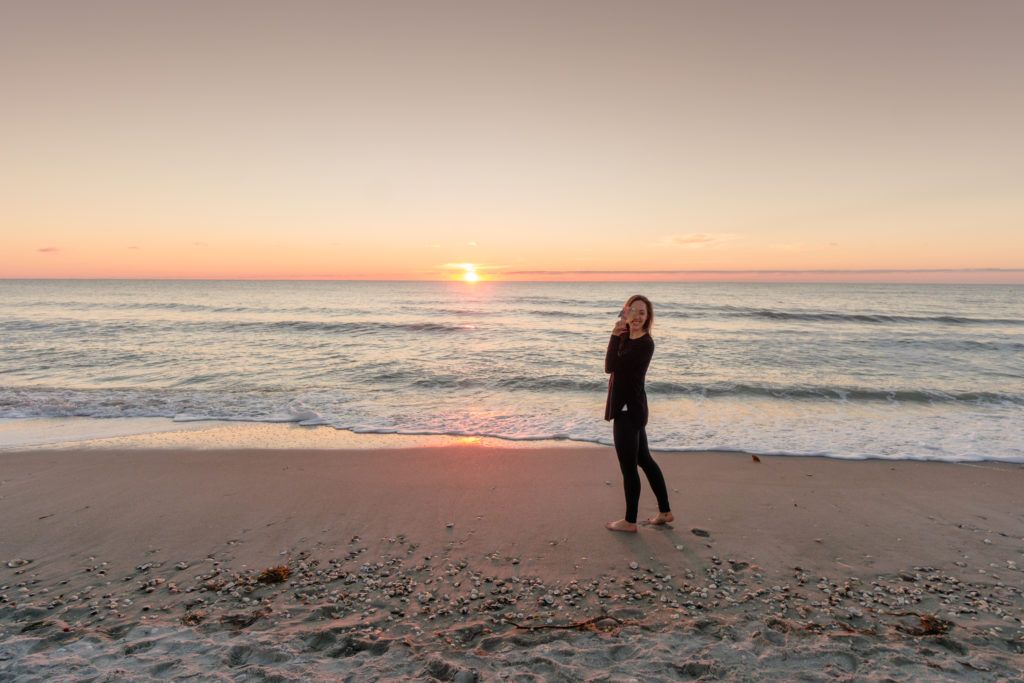 Think white, sandy beaches, incredible sunsets, and chirping birds, as well as wildlife refuges and state parks. Beautiful waters also make Fort Myers a gorgeous place to learn how to sail! There's so much to explore by water here, both in the ocean and amid the mangroves. If you go to the beach, be prepared to see lots of shells (you can even go on a shelling excursion). You'll actually find the largest variety of sea shells here in all of North America.
8. Crystal River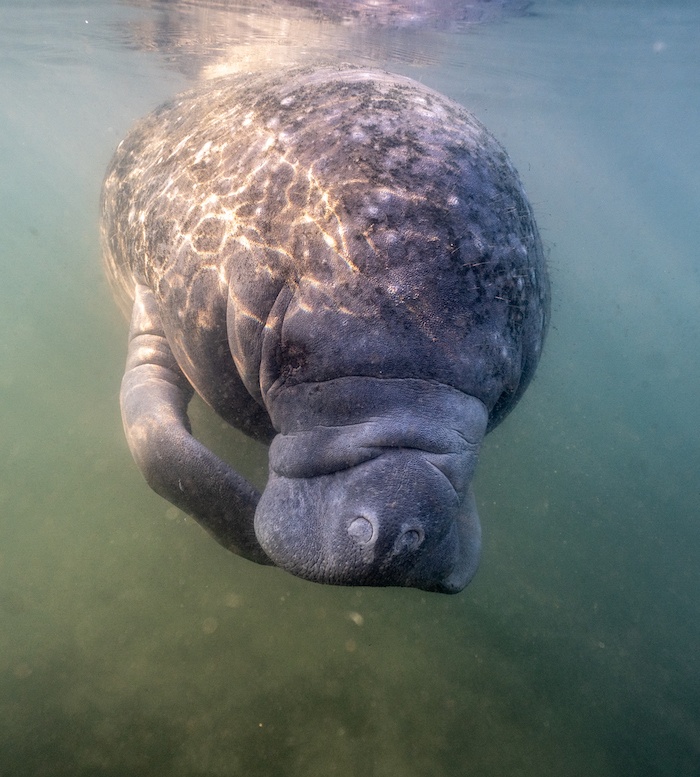 If the name doesn't already give it away, the water is crystal-clear! This is because the river is fed by freshwater springs. It makes for a beautiful natural sanctuary for manatees — you can even swim, kayak, or paddleboard with them!
If you're not feeling like getting in the water, you can check out the charming and unique town, conveniently called Crystal River as well. There are plenty of art galleries, state parks, museums, beaches, and wildlife refuges to discover.
9. Pensacola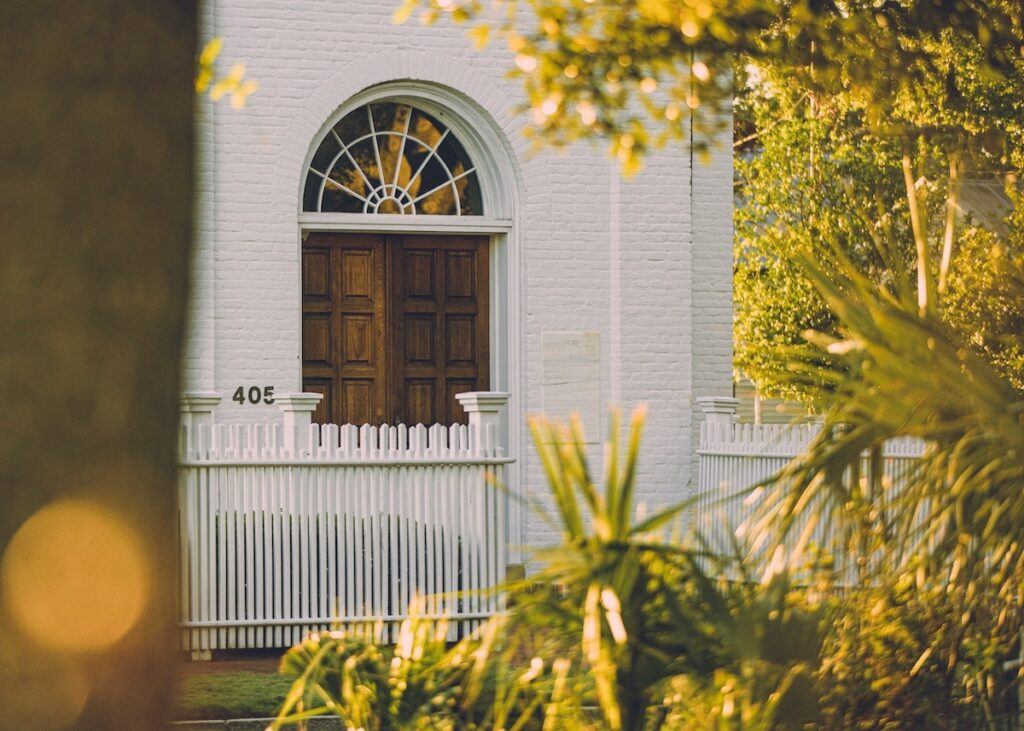 This panhandle city is known for its top-ranked beaches with sugary sand and crystal-clear waters, perfect for spotting dolphins on a cruise.
But there's a load of history and things to do here too. Definitely take a tour through the Civil War–era Fort Pickens. You can get a taste of colonial life at the Historic Pensacola Village.
Along the waterfront is the Maritime Heritage Trail, where you can recap the city's shipping history. Not to mention, art is everywhere, and the dining scene is a true treat for the taste buds.
How to Get Around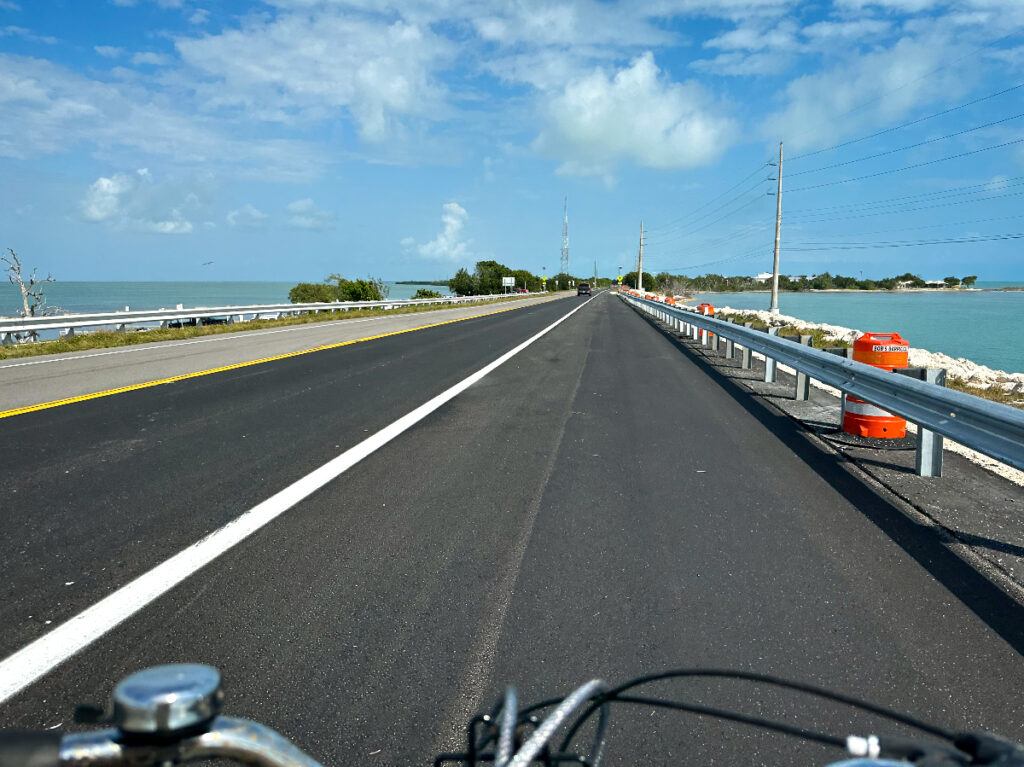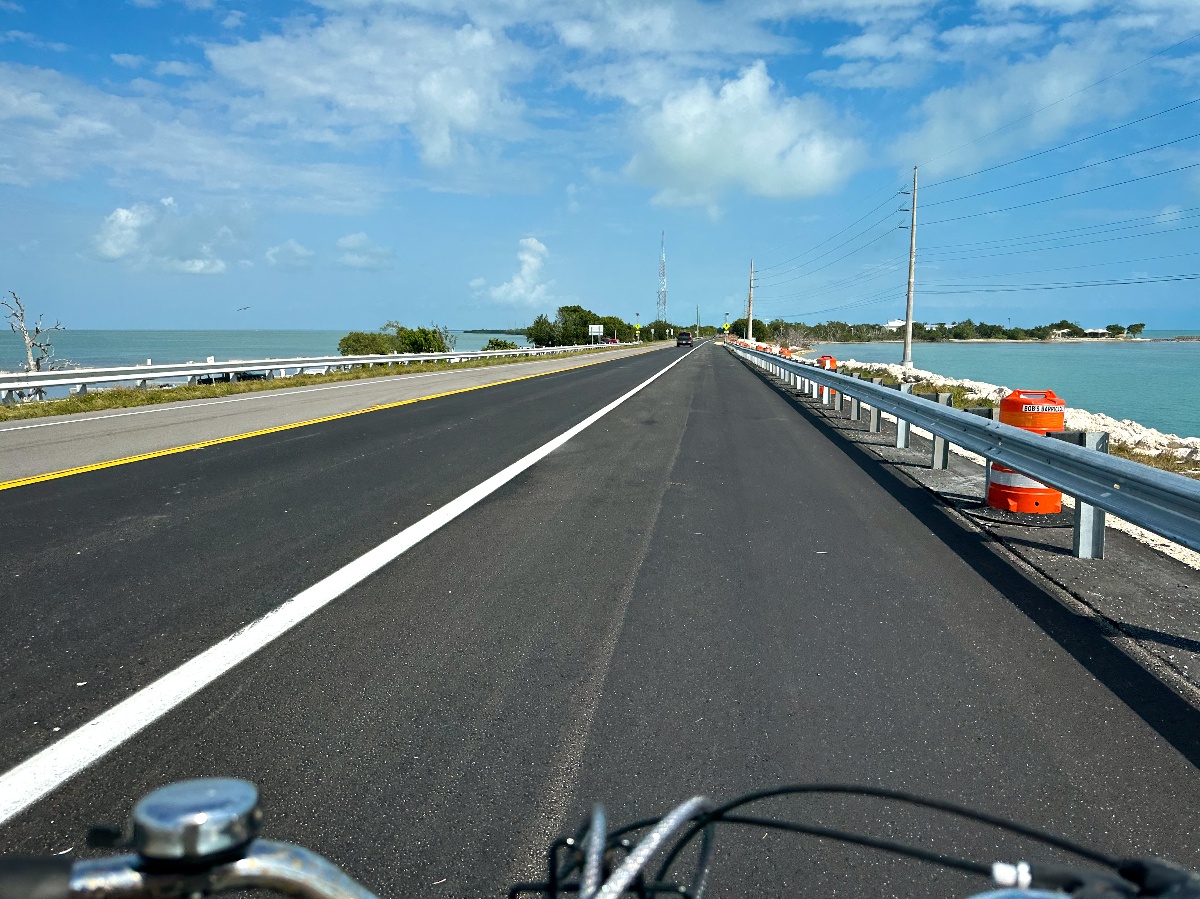 Fly: Actually, flying is a relatively popular option in Florida, because there are so many air tour companies, and travel by plane is sometimes the only way to visit places like the Dry Tortugas. There are over a hundred airports in the state, including several in the Keys, and most small cities have one. Unless you're trying to get from Jacksonville in the north to Key West in the south — and especially if you're traveling on a budget —there are better options.
Trains: You can get to Florida by train, but it's not the best way to explore the state, as Amtrak primarily only operates on the eastern coast.
Buses: There is an extensive bus network in Florida, even bus tours to popular destinations like the Everglades. But creating an itinerary around a bus schedule might be more hassle than it's worth.
Rental car: The most ideal way to explore Florida is by car. You'll have the freedom to stay in a city as long as you'd like, or you can explore a little more off the beaten path. It's only eight hours from Jacksonville to Key West. Split that up into two-hour drives and you can cover the entire eastern coast in four days.
Rideshares: Both Uber and Lyft operate in Florida, and now Freebee (a free electric vehicle transportation service) is in Islamorada and opening up in various parts of south Florida.
Boat: Florida is surrounded by water and contains canals, rivers, and lakes. It's very possible to sail around the entire peninsula and see the whole coast while taking day trips further inland. Some parts of Florida, like reefs and islands, are only accessible by boat. Many coastal towns and cities offer boat or jet-ski rentals, and if you've never driven a boat before, the staff will brief you on how to safely operate a vessel.
Ferry: Travel via ferry is a really fun way to visit islands, but you can also hop from city to city, for example, on the St. John's River Ferry and the Key West Express. Some allow vehicles; others are only for pedestrians.
Bike: Certain parts of Florida are very biker-friendly, like the Overseas Highway in the Florida Keys. Many cities offer bike rentals, and cycling is a popular way to explore towns and enjoy the fresh air.
Walk: Certain destinations are more walkable than others, depending how far you'd like to go. If you pick accommodations that are more centrally located, you'll likely have an easy time strolling to a coffee shop or checking out a nearby park or museum.
How to Meet Others While Traveling Solo in Florida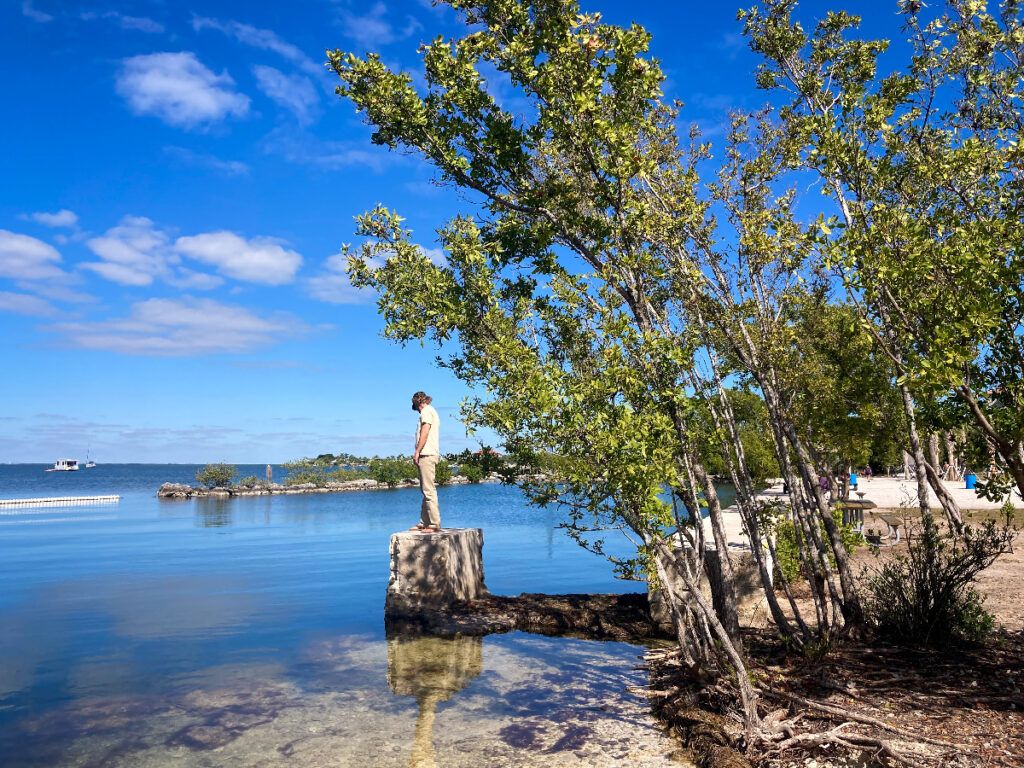 Activities: If you go on an excursion or tour, you'll definitely meet other travelers in the group, and chances are you'll have similar interests. Depending on what everybody's plans are, you could suggest a picnic at a nearby beach or going on a hike together.
Cafés and bars: Even the person behind the counter can become your friend! Tell them you're visiting and ask if they have any recommendations for the area. Maybe see when their next day off is and if you can explore together.
Hotels, Airbnbs, and hostels: Many accommodations include complimentary breakfast, offer a lounge, or have a very friendly host. If you don't meet anybody there, though, you can ask if there are any upcoming events like a movie night or free yoga class. Let them know you're looking for other travelers who might want to explore the area with you.
Talk to people: When you're out and about, people will see that you are alone. Be honest and let them know that you're traveling solo. They may invite you to dinner with them or agree to spend the rest of the day with you. Or, at the very least, you can chat for a few minutes and get to know them and their plans, and then be on your way.
How to Stay Safe While Traveling Solo in Florida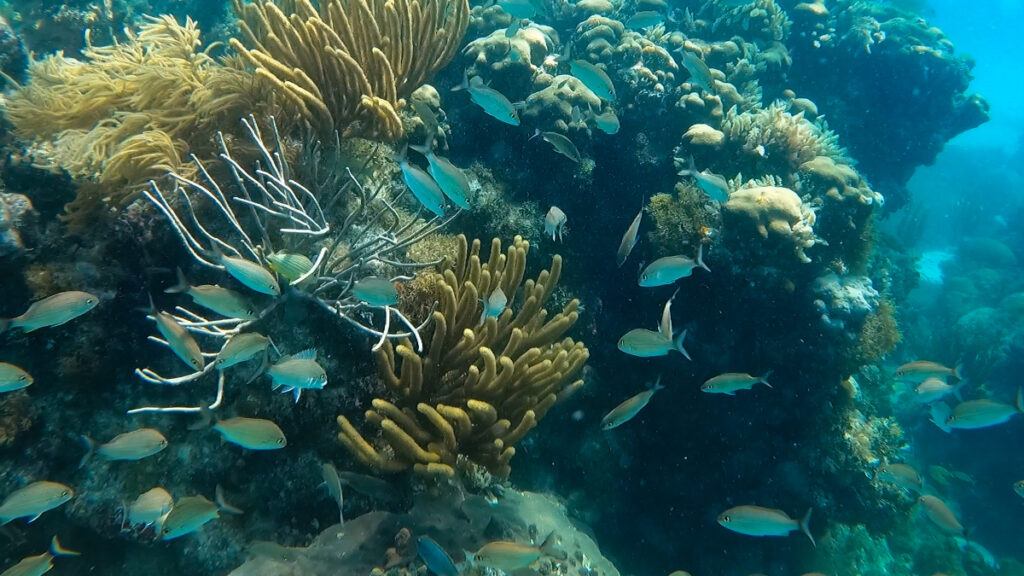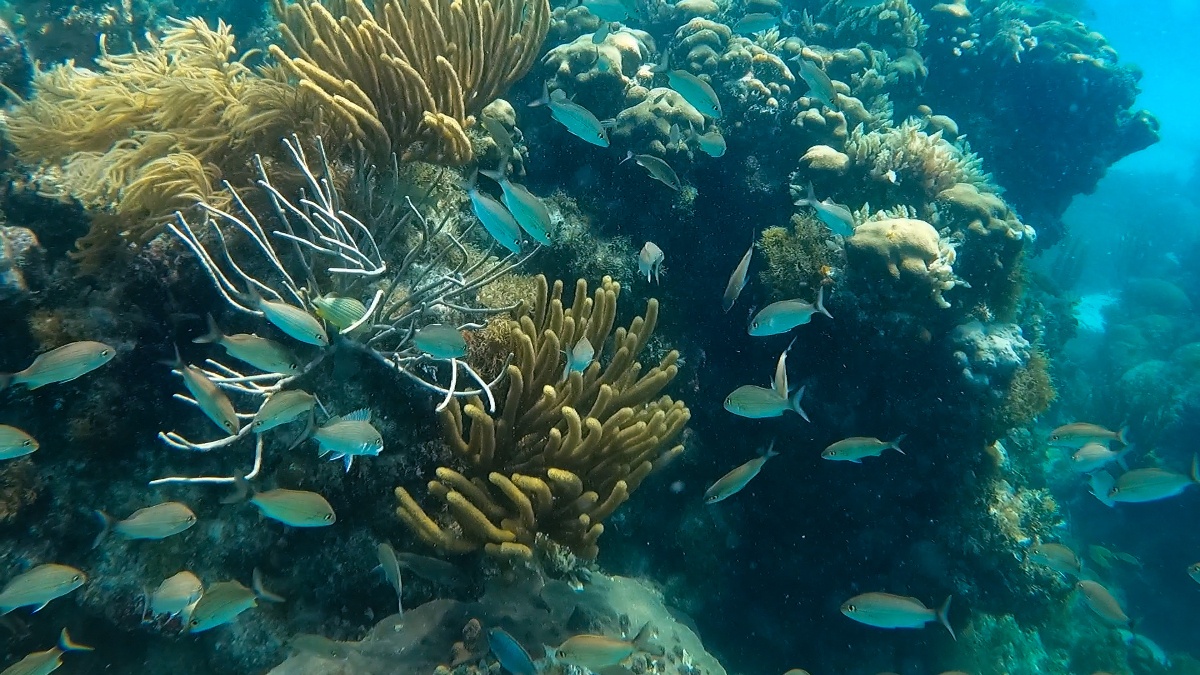 Florida has drastically improved its safety rating over the years, but crime rates are still a little higher than the national average. Most involve theft and robbery of property, like vehicles. But crime is not the only thing you have to worry about. There are other factors to keep in mind, like wildlife and natural disasters. Here are some safety precautions:
Inclement weather:

Even when it's not hurricane season, high winds and flooding can result in downed trees, power outages, and impassable roads. It's a good idea to always keep an eye on the weather forecast.
Sinkholes can occur after heavy rainstorms or droughts, especially in the part of Florida nicknamed "sinkhole alley."

Excursions and dangerous wildlife:

There are plenty of opportunities to get out on the water, where accidents can happen. It's a good idea to have a snorkel buddy and to wear a life jacket.
Florida is home to venomous snakes and frogs, saltwater crocodiles, and freshwater alligators (and vice versa), fire coral, Portuguese man of war, sharks, spiders, and all sorts of other creatures. Some are aggressive, others harm passively, and others are defensive. Your tour guide will likely warn you of potentially dangerous creatures when you're on, say, a mangrove kayak excursion, but always be aware of your natural surroundings.
Florida has many state and national parks where the wildlife are protected and you are in their territory. Always obey wildlife signs and keep an eye out on the ground and above your head.

Crime:

Avoid bad neighborhoods.
If you're going out at night, let somebody know where you're going and when you expect to be back (and check in with them regularly).
Trust your gut.
Keep an eye on your belongings and don't let your drink out of your sight.
Moderate your alcohol intake, especially if you're traveling solo.
Always check the license plate tag of the driver.
Be aware of your surroundings and don't walk home alone at night, especially with headphones or earphones on.
Carry a noise-making device.
Invest in anti-theft bags and never trust fellow travelers with your belongings.
Keep a copy or a picture of your passport in a separate place.
Carry some smaller bills that you can easily and quickly part with while still saving the bulk of your money.
Get traveler's insurance.
What to Pack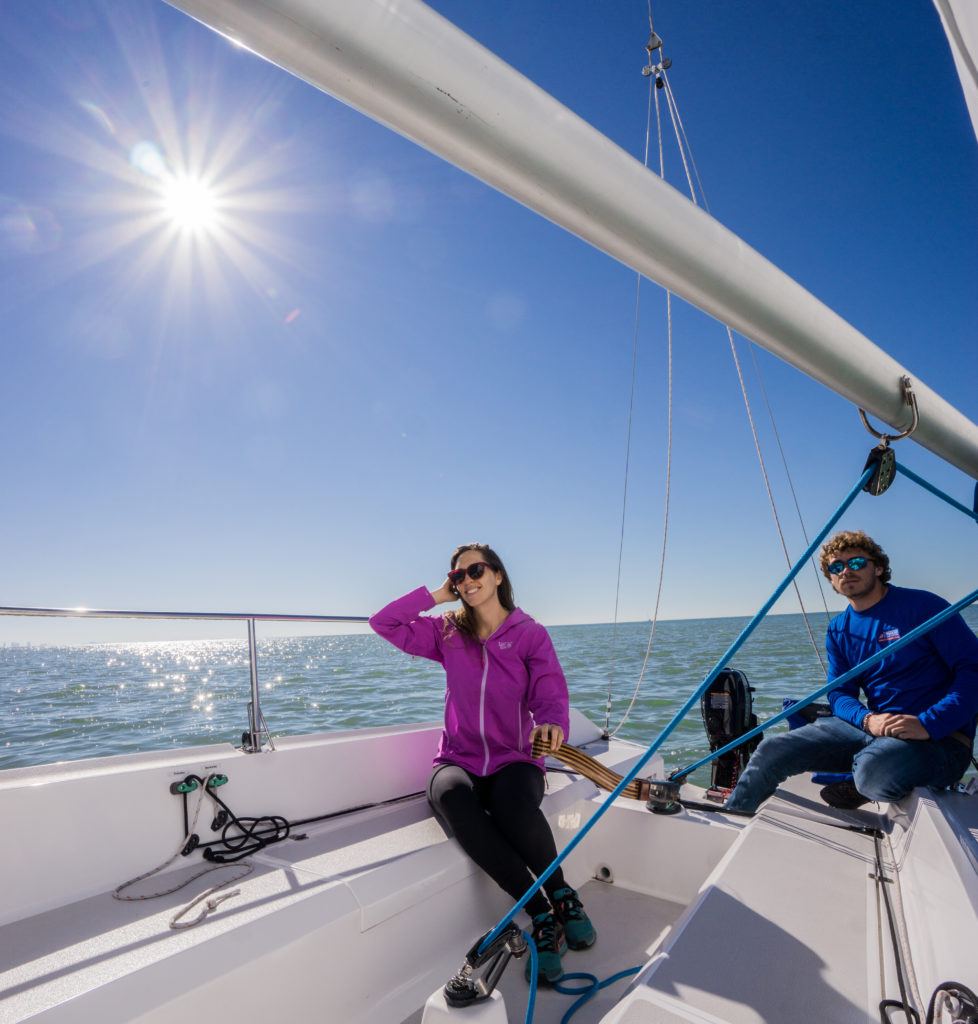 Florida is almost always sunny, hence the nickname: "the Sunshine State." No matter what time of year you go, you'll want to pack a swimsuit, a hat, sunglasses, sunscreen, water, a beach blanket, and a pair of sandals.
Florida still has its seasons though, so here's a more detailed list of what to pack depending on when you go:
Fall: September, October, November
If it's La Niña, you'll likely have hurricanes in the fall. Otherwise, it'll be slightly milder temperatures and moderate wind conditions. The water will still be pleasantly warm. It's a good idea to bring a light sweater for the evenings, because when the sun goes down, the breeze can get a little chilly.
Winter: December, January, February
These are popular months to visit Florida, because many snowbirds head south for the season, but it's honestly not the most pleasant weather all the time. Florida is notorious for nor'easters, which can bring temperatures down as low as the 40s in some places. Along with your beach attire, it's a good idea to pack a hat and scarf, a warm jacket, and even some pants and socks!
Spring: March, April, May
Basically, you can see a little bit of every kind of weather during this time of year. The rainstorms tend to pick up and the weather can still be a little brisk. Humidity will be on the rise. Pack layers and bring a rain jacket.
Summer: June, July, August
Summer is definitely the hottest and most humid time of year, and if it's El Niño, you'll likely have hurricanes. It is, however, one of the best times to visit because the crowds are smaller and the weather is much more consistent. You'll want to bring swimsuits, cover-ups, airy clothes, hats, sunglasses, and lots of sunscreen.
Where to Find the Best Food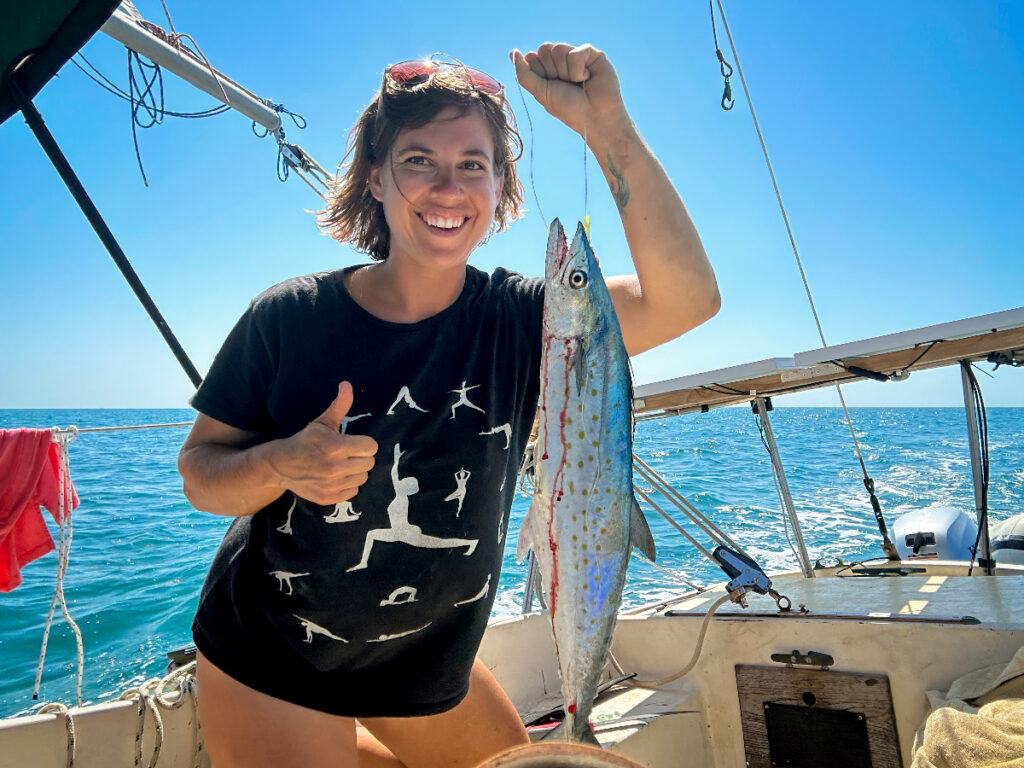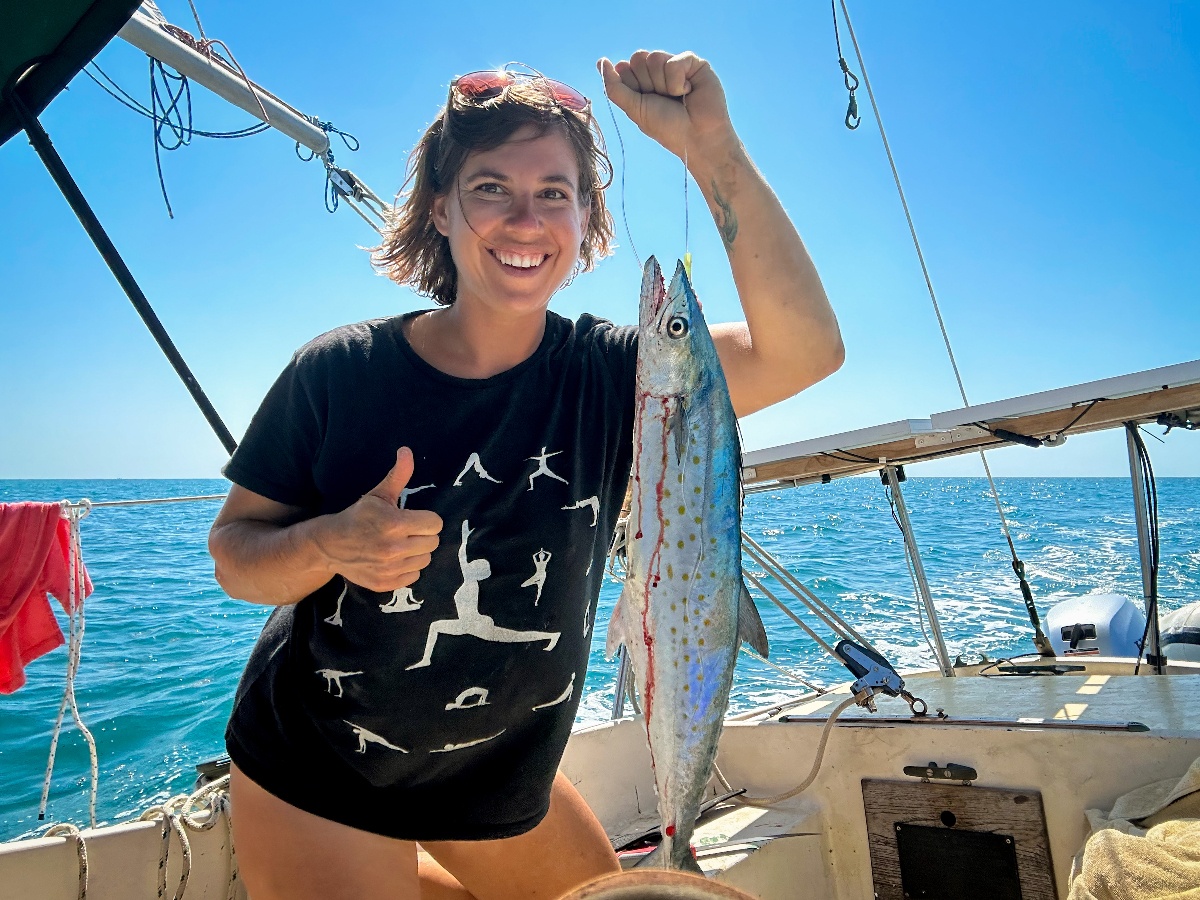 Seafood: Do your absolute best to catch your own meal! There are so many fishing opportunities from land and sea that it's entirely possible to do so. Some excursions will even fillet your catch for you, and many accommodations will have a place for you to grill. But if it just doesn't work out, Florida has some awesome fresh seafood markets and restaurants that include the market catch on the menu.
Grocery stores: Hands-down, the best prepared food you'll find in Florida are the sub sandwiches at the grocery store called Publix, better known as Pub Subs. They are loaded with whatever toppings you want, on a large variety of bread options (or bread alternatives). If you don't want a sub, you can choose any of the prepared foods or go to the salad bar. Best part is, you can get a meal and a half for less than $10.
Markets: If you have the means to cook your own food, go to a farmers market! At the very least, you can find some delicious jams or baked goods, which would make for a perfect brunch beneath a tree.
Hole-in-the-wall restaurants: Ask a random (but friendly-looking) person on the street about their favorite restaurant, and then get the most popular item on the menu.
Smoothie and juice bars: You can find some amazing health-food joints that make real-fruit items. Especially when it's hot outside, you'll want something light, cool, and refreshing. Even smaller towns have their own small businesses that will be happy to serve you.
Gratuity: It's customary to leave a tip, but sometimes one is already included in your check. Always make sure before you leave a tip to see if it's already been added to your bill.
Long-Term Living and Working in Florida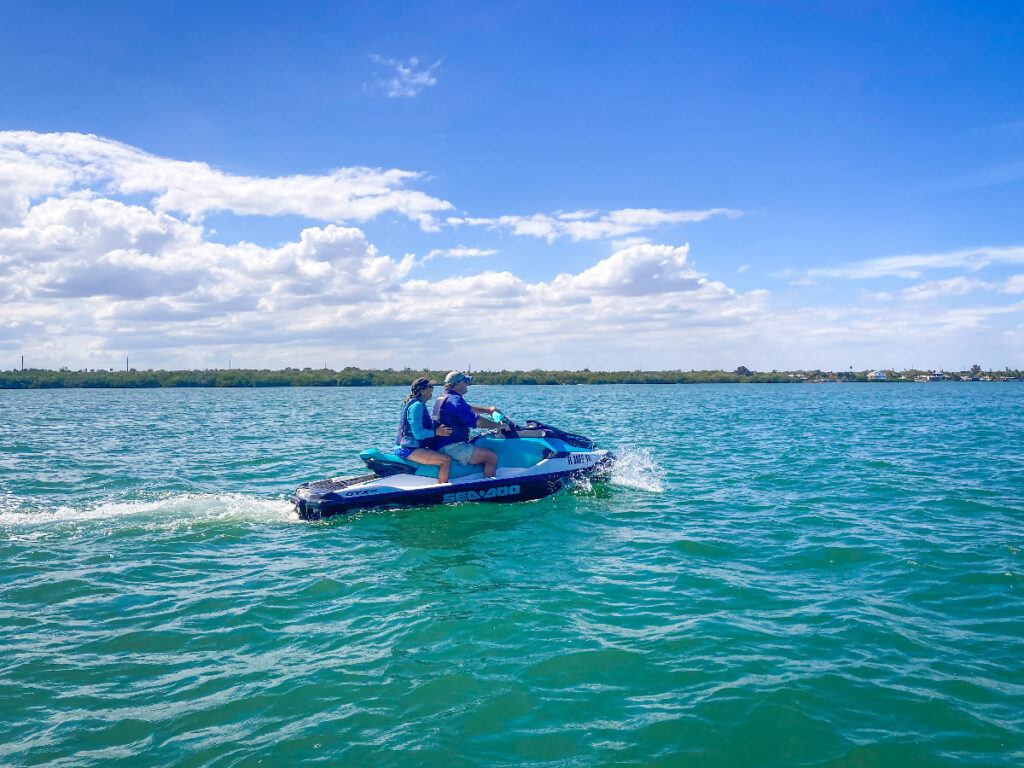 While you might think that Florida has only a seasonal work industry, especially in the service and entertainment departments, think again. In fact, work can be found year-round. It's true that snowbirds flock during the wintry months, but full-timers always come out of hibernation in the summer. And March is always busy, because many colleges let out for spring break. Here's where you can easily get some work:
Service industry: cafés, restaurants, bars, grocery stores, public transportation, hotels, marinas
Entertainment: boat tour companies, excursion companies, park services
If you have a special skill or certification, like yoga, massage therapy, or a captain's license, you can easily find businesses that will hire you as a contractor.
***
These are just some of the top tips for a solo female traveler in Florida. As you can see, it's a beautiful and fun place to strike out on your own! If, however, you end up doing some of what we suggested, you'll likely meet lots of new friends and make incredible memories (check out how to take spectacular solo selfies here!).
If you're still on the fence about traveling alone as a woman, that's perfectly understandable. But there's so much potential just waiting for you to discover. Do you really want to let fear of the unknown and the "what ifs" hold you back? If not, then definitely check out our comprehensive guide to fearless solo female travel, where you can learn about budgeting, solo travel myths and facts, and putting your best foot forward when you return to your day-to-day life.
What do you say… are you in?!