I'm sitting in a subleased flat in Berlin, fewer than 24 hours away from boarding a plane to head back home for the second time since I took off with that one way ticket to Bangkok nearly two years ago. It was a leap of faith, and I had really hoped my dreams of traveling long-term would work out for me.
Just as it was the last time I went home after 10 months of consecutive solo traveling, tonight after an additional 11 months is a deeply reflective time.  Though it hasn't always been perfect, and this year brought more questioning and uncertainty for the future than the last had, I also can't help but feel profoundly moved by the memories of the people I've encountered.
I feel gratitude for the kids who hung out of the window as I rode the train from Ella to Kandy in Sri Lanka – one of the most beautiful landscapes I've had the privilege of witnessing. They gleefully waved to me, asked my name, and made me feel warmly welcomed.
The ticket had cost less than $2 and the open door was perfect to hang out of, over sheer cliffs and terraced rice fields. Two years ago I would have thought a girl doing that was crazy, but the new me loves the feeling of the wind on her face and trusts her hands to hold on tight enough.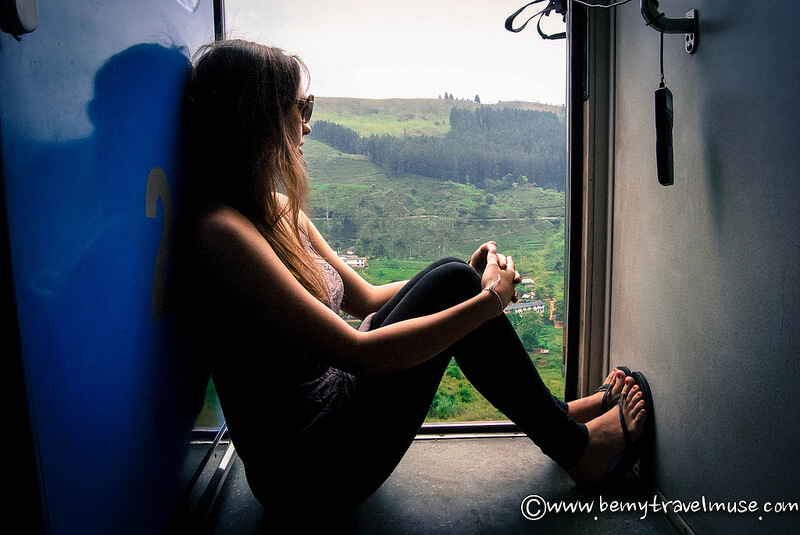 I feel grateful for the gaggle of kids in Camiguin in Mindanao, Philippines who flocked around me as I read a book the day after Christmas. Their cute questions about my family and friends back home, not to mention their excellent photography skills, still sits fresh in my mind eight months later.
I had been warned to stay out of Mindanao due to the terrorist activity in the south. I'm glad I didn't listen. (But really, I never listen.)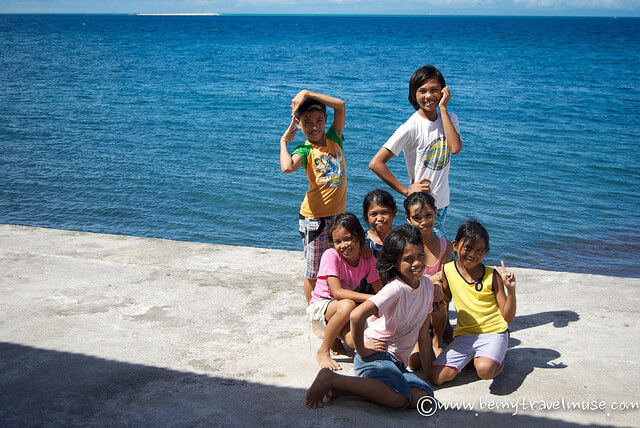 It's no surprise to me that children make up so many of the amazing memories in my mind. Their open wonderment and ability to love without fear is something I strive to get back to every day now that I'm an adult.
I'm thankful for the experience I got to have as the impromptu guest at a local BBQ in Vietnam. I will probably never forget how that grilled lemongrass fish tasted. Oh the lemongrass fish!
I'm humbled by the 13 different drivers who picked me up when I hitchhiked in China. Not only did they give me free rides covering over 1,000 miles through Yunnan and Sichuan provinces, usually in very remote parts of the country where I was told I'd never get a ride, but also often gifts on top of that.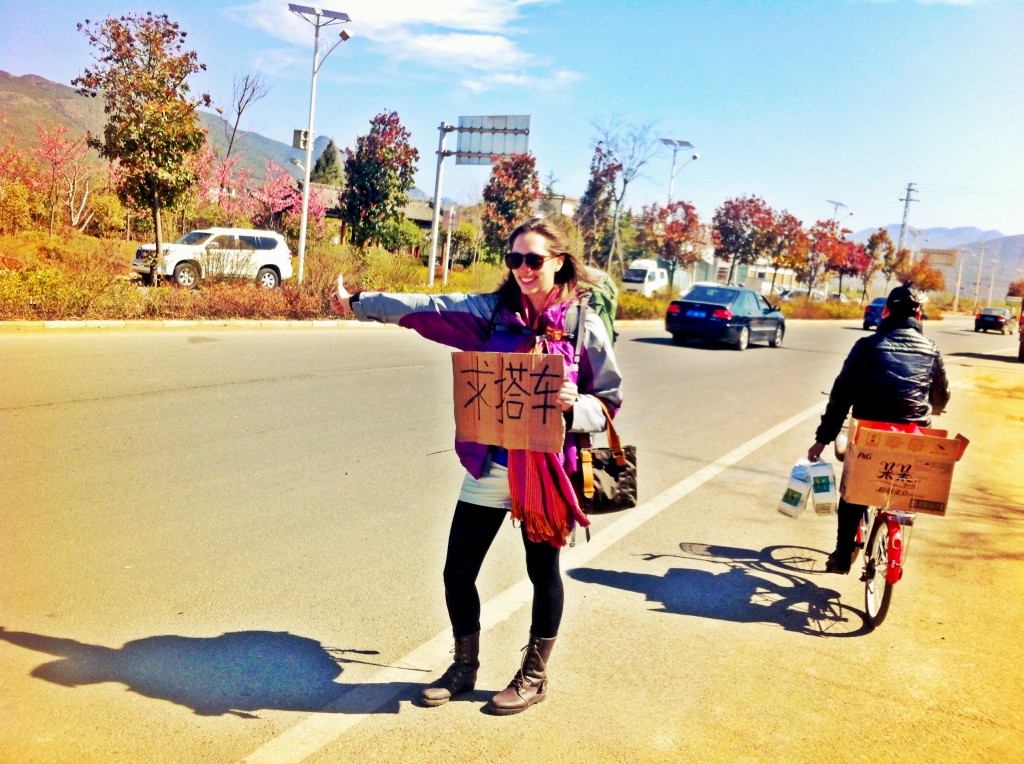 Once, the driver couldn't take me all the way, so he bought me lunch and a bus ticket, refusing to let me pay him back. The final time I hitchhiked, the drivers bought me a famous Ya-an fish lunch, which turned into a very odd piece of jewelry when the sword-shaped bone in the fish's head was fashioned into a bracelet for me.
I appreciate the man in Nepal at the necklace shop who ushered me in and offered me chai tea, inviting me to come back any time, simply because I'd wandered off the tourist street and down an alley that many people never walked. He didn't care if I didn't buy anything (though I later did, for about 1/3 the asking price on the tourist street).
I'm also glad I continued to venture down that alleyway to the place where locals played guitar and made water buffalo momos (dumplings) for 60 cents. They offered me an additional plate of choila ("mix"), which in a very roundabout way, led me to a coconut brawl a week later. This helped me to get over the unpleasant experience I had during my first days in Nepal, and to form a new opinion.
Finally, I'm touched by the generosity of the Thai woman who saw a friend and me, on the outskirts of Bangkok, eyeing some snake fruit. I had asked my friend if she'd ever tried it, which she hadn't. Before we had a chance to pick some out, this Thai woman had quietly paid the fruit stand owner for two fruits for us. She didn't want thanks, she simply wanted us to try the fruit, and it was a beautiful gesture.
As I sit here and think about all the kindness shown to me, I'm frankly overwhelmed, and a lump forms in my throat. I learned more about myself and others in the past 23 months than I could ever have learned reading a book, taking a class, or working in a cubicle.
I don't know how I'll ever pay it forward, but I do know I'm not done wandering yet.