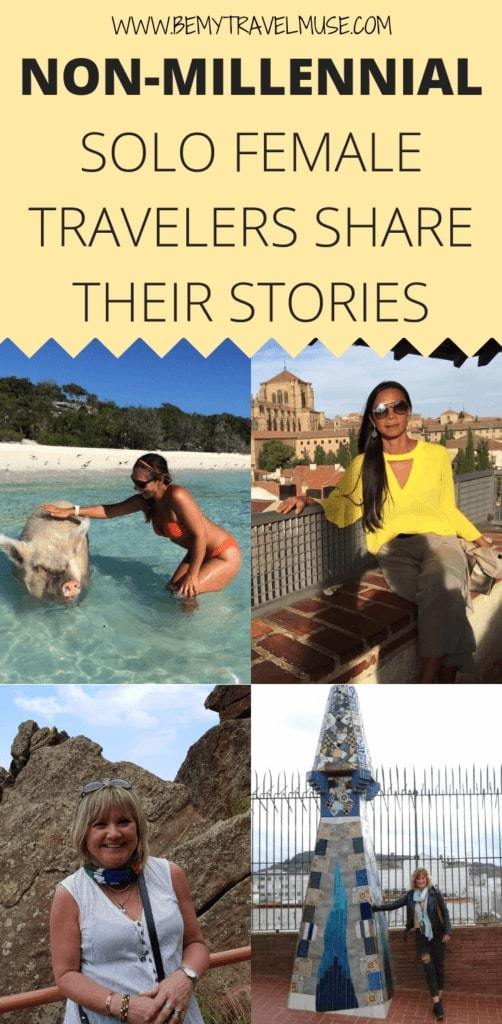 Solo female travelers come in all ages, backgrounds, and with varied stories. The following are 9 non-millennial solo female travelers who share why they love traveling solo, and why it's fantastic at any age:
Danielle, 53, Ohio: "I enjoy meeting new people from all over the world and getting to know them."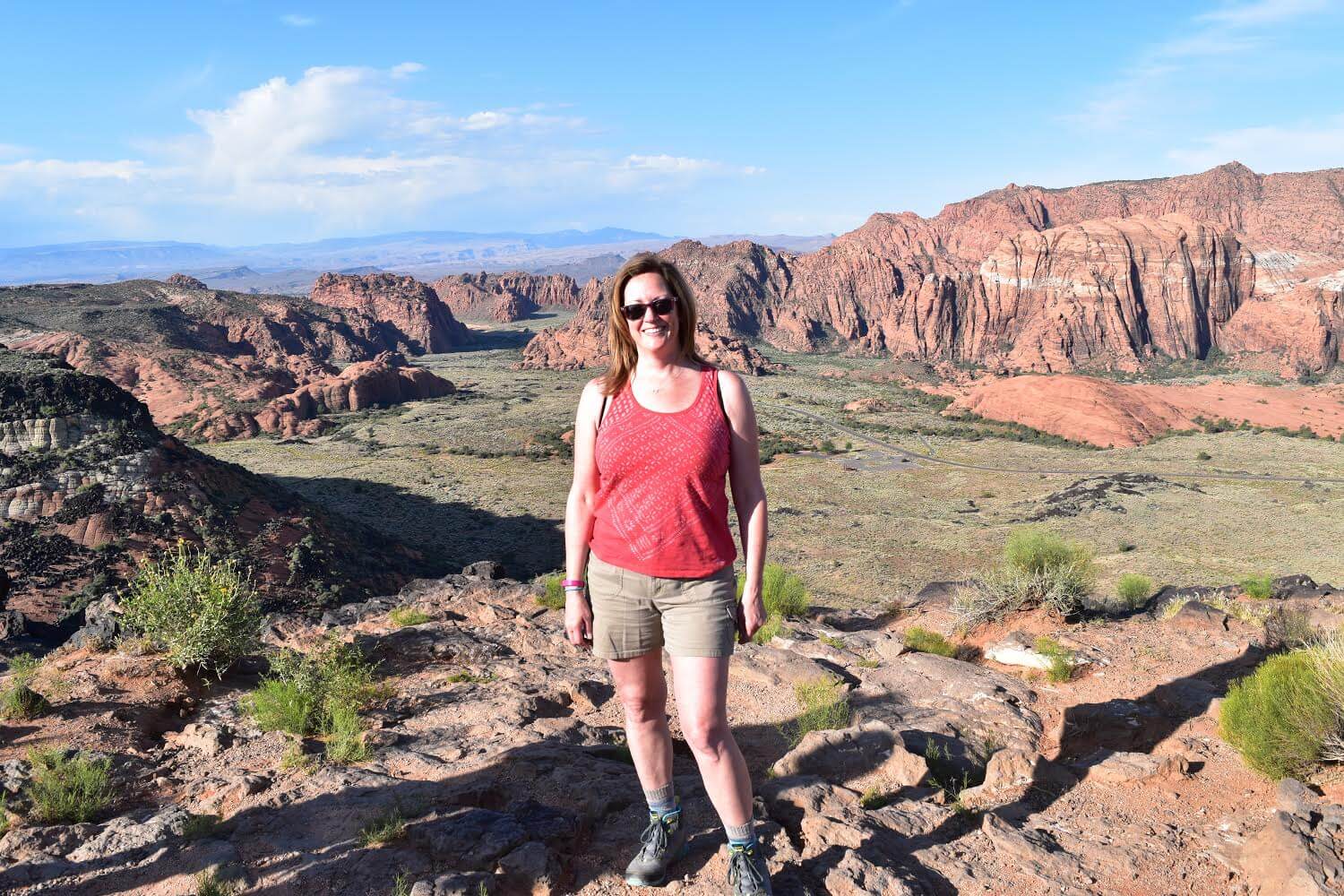 "In 2014 I went through the heartache of a divorce and as a result I suddenly had more idle time alone than I had ever had. By late 2015 I decided to experience Iceland. I decided then, that I wasn't going to wait for a significant other or a friend to travel with. So, I experienced my first solo trip, while having a fabulous time and meeting some great fellow travelers. Three months later I took a solo trip to Utah to hike, and four months later I went to Japan with a new friend I had met in Iceland.
Since 2016 I have experienced many solo trips and all have been great experiences. I have not felt lonely once, really! I have met some amazing people and future travel companions. In Iceland, I saw two gals trying to take a selfie. I offered to take it for them, then they offered to take my photo and then we ended up spending the rest of the day together. We exchanged contact information and 7 months later I went to Japan with one of the gals. That same trip I quickly befriended a couple that were part of a 2 day tour I was on. The morning of day 2, the man told me he was proposing to his girlfriend and asked if I would photograph the occasion. We have stayed in touch through social media and they are now married. It was really cool to share their special day. I'm a very social person and have never been lonely on a solo trip. Sometimes I just enjoy the time by myself to do whatever I want. Other times I enjoy meeting new people from all over the world and getting to know them. There are so many brave and adventurous solo female travelers nowadays that it is fun to hear their stories.
My latest solo trip was a Be My Travel Muse tour. I experienced Alaska (week one) and met 12 amazing women that I now consider friends. We had a fabulous time and by the end of the week we were all sharing contact information and inviting others to visit our cities. I'm looking forward to booking my next tour with BMTM."
Laura, 53, Scotland: "These dreams are now my reality."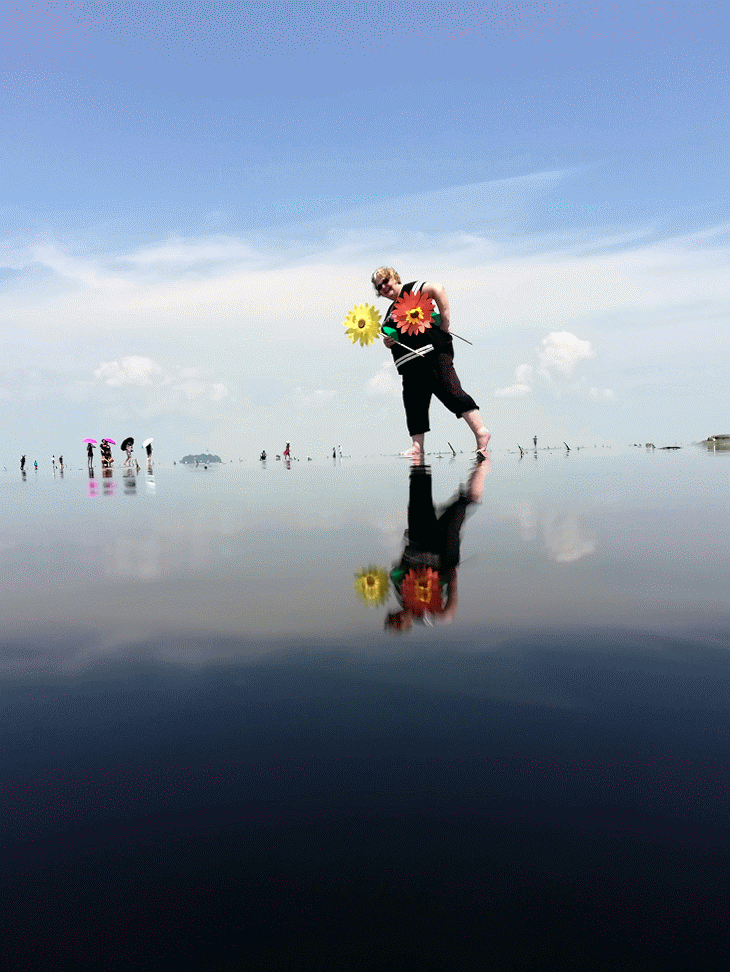 "I was working in undervalued public sector in the UK and was dreaming of escaping to beaches and mountains and new horizons. These dreams are now my reality. I travel, I volunteer, I stay in hostels, hotels and volunteer accommodation. I have stood on the Great Wall, been in the back of a Chinese police car, saw the Tokyo skyline at night, got naked in a Japanese Onsen, sailed the Inland Sea and took the Star Ferry to Hong Kong Island. There have been village dances, comedy shows, spectacular light shows, strange robots, beer festivals, live music and lots of new friends. My portrait hangs on a wall in an artists studio in Yangshuo. I have eaten strange things and delicious homecooked and restaurant meals. I have cooked dumplings and beer fish and sushi. I have stayed in pristine hostels in Japan, less pristine in China, stayed at a gorgeous resort beside the Li river and I am currently staying in a cockroach infested NGO volunteer house!
In my 20s, fear of flying and expensive flights equalled the hostel party scene in Europe, NLP hypnosis and cheap flights have now opened up the whole world. I have arthritis so my health insurance is astronomical. My budget is £50 per day, I am single mum with a 19 year old daughter… she is very supportive of my travels, and is training to be a travel agent. I use a blog as a journal and my large group of supportive friends and family cheer me on via Facebook posts and blog comments."
Jane, 54, New York City: "I don't stress about the little stuff anymore."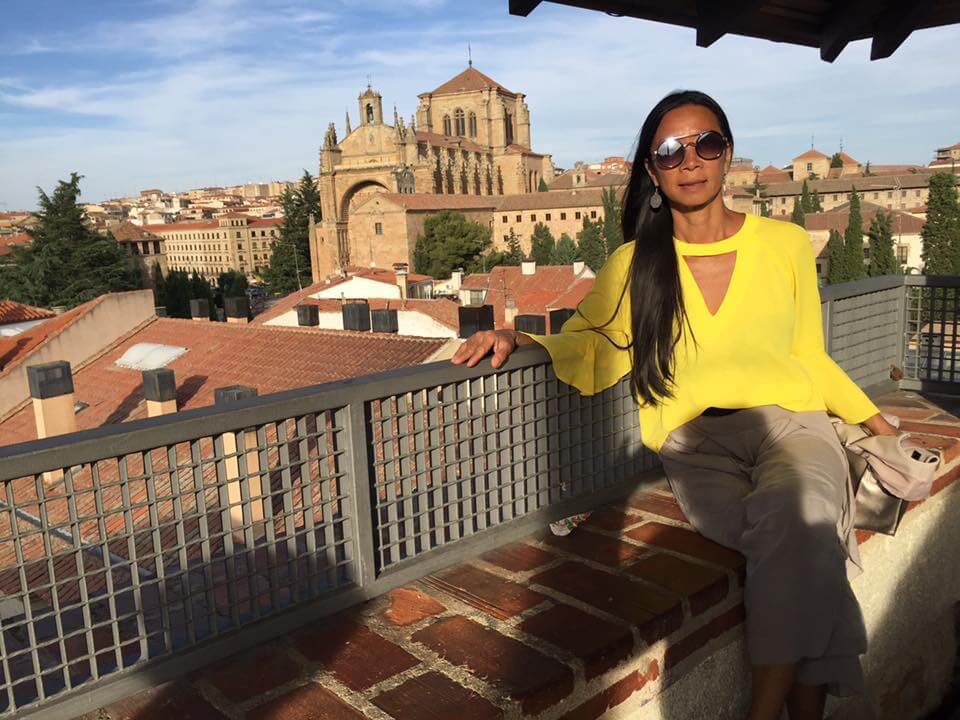 "Travel is my passion. It allows me to be free mentally. I am able to develop as a person with new discoveries, tastes, sights and sounds. I come back a renewed and refreshed person every time. I am completely revitalized.
I help fund my travels with volunteer positions, which offer room and board for your time. Some great ones are English Immersion programs. I am currently looking into teaching English long term for short stints internationally. For flights, I mainly use points from credit cards. Important, I always pay off my balance in full. I don't make charges just for the points.
Traveling in my 50s as a solo female is interesting to say the least. My family thinks I'm crazy. My friends don't understand, are bewildered, but intrigued. Men of all ages I've met definitely find it fascinating. The women in their 40s I've met find it inspiring, but tell me they couldn't imagine doing it themselves and wished me well. Some women have told me after meeting and hearing my stories, they have moved a step closer to trying solo travel. That always makes me smile.
The main difference between traveling when I was in my 20's – 40's and now are priorities. I don't stress about the little stuff anymore. My experiences are what I'm most focused on. As long as I have a valid passport, I'm ready to pick up and go. Everything else is just extra.
My most important travel advice: Go somewhere that will take your breath away. You will never regret it and will come back a different person."
Ali, 68, the Netherlands: "In my late 60s and do not plan on stopping at all."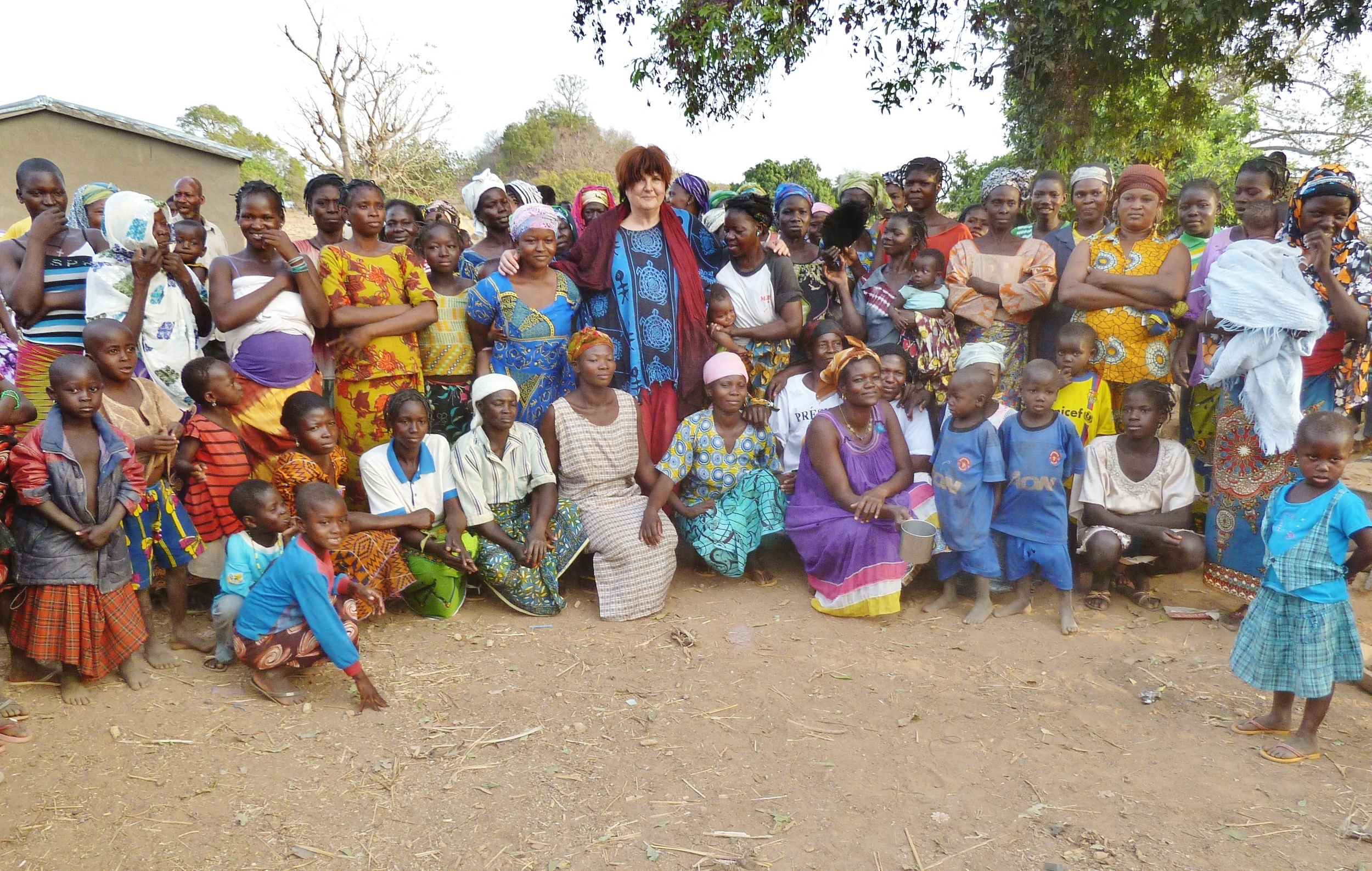 "I had been a contributor of a travel website for over 10 years before the website was shut down. Through the site, I've made friends with people around the world, so it's easy to meet up with people during trips. I enjoyed traveling in the Sahara desert, went to the south of Algeria with a female artist who knew nomad families to see the rock paintings, traveled to the south of Libya with a geologist, traveled solo in Morocco, Ghana, and many places in Europe. Out of the 4 continents I have traveled in, Africa has got to be my favorite.
In my 40 years of travels, I continue to be interested in learning about people and their culture, and carry the same curiosity to discover the world. in my earlier days, I stick more to one area during some years – Cuba in 1979 and Mexico in 1980 to see the similarities and differences; 1983 to Egypt, in 1984 to Jordan & Syria, in 1985 to Turkey and in 1986 to Georgia, Armenia, Uzbekistan and Tajikistan. Nowadays I am so familiar with the different cultures and have become more flexible, that I plan to visit Cuba (for the 4th time) in September, and Laos & Cambodia in November.
I am now in my late 60s and do not plan on stopping at all. My advice to women my age who want to travel solo is to just go and enjoy the world. During your trip use your common sense and intuition and you will just be fine.
You will meet friendly and hospitable people. As woman solo it's easy to meet local women."
Judy, 55, Canada: "I am more in tune to my needs and expectations in my 50s."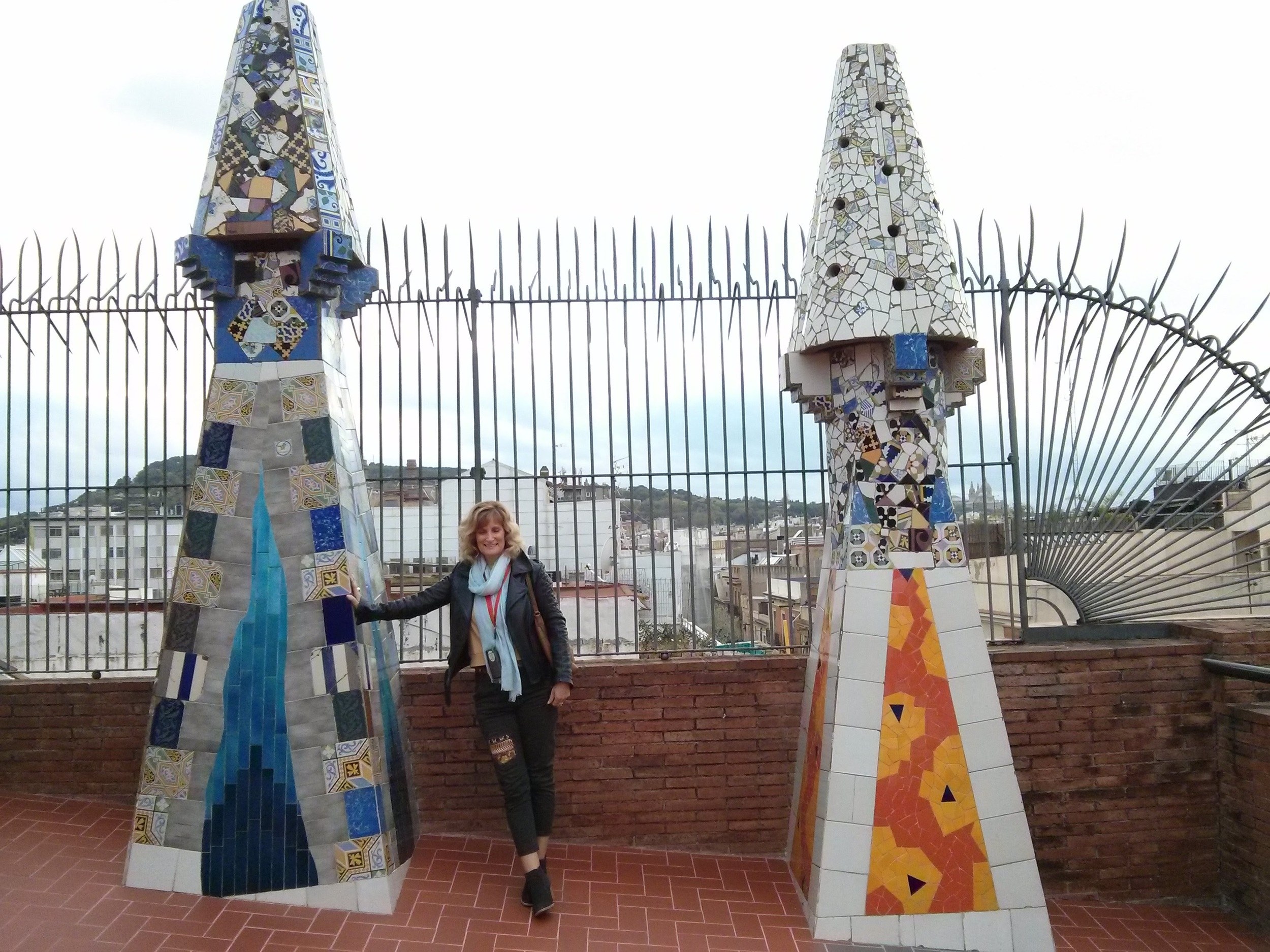 "I worked for a large electronics manufacturer for thirty years this didn't allow me to travel as much as I liked. Near the end of my time with the company, I became very unhappy with my life overall and knew I had to make changes. My luck changed for the better when Sony handed me my walking papers – well, my travelling papers, as it turns out!
At that time my marriage was pretty much over and so I decided it was time to make those changes I'd been thinking about. I took a big breath, shoved my fears aside, ignored my family's cries of "be careful it's dangerous out there" and took that leap of faith. I sold my home, donated most of my belongings, said good bye to my husband and took off to Barcelona Spain for one month on my first solo trip! This newfound freedom was exhilarating and I had no intention of ever going back to what I was doing before. While in Spain, I booked my next trip to Panama for two months. This time I was a little more seasoned and much more relaxed now and Panama was more beautiful than I had imagined.
The wonderful thing about travelling in your 50s is that you really are more in tune to your needs and expectations. And the beauty of solo travel is that you get that tailored experience every time as You are your navigator. I made Panama my home for over a year now, and I am off again on a 6-month adventure in September. When you are alone, you are more approachable and a lot more versatile so you can change up your schedule as you go along. I've learned to relax, keep an opened mind, and go with the flow. At first family and friends were skeptical and worried but now they see how happy, alive and healthy I am, they are fully supportive. In fact many are now considering their escape!
I used to believe I could never manage this, now I believe and know I can, and it made me stronger and more confident. I took my life back! As the saying goes…. if there is a will there is a way!"
Colleen, 59, South Africa: "I want to travel to somewhere new every year."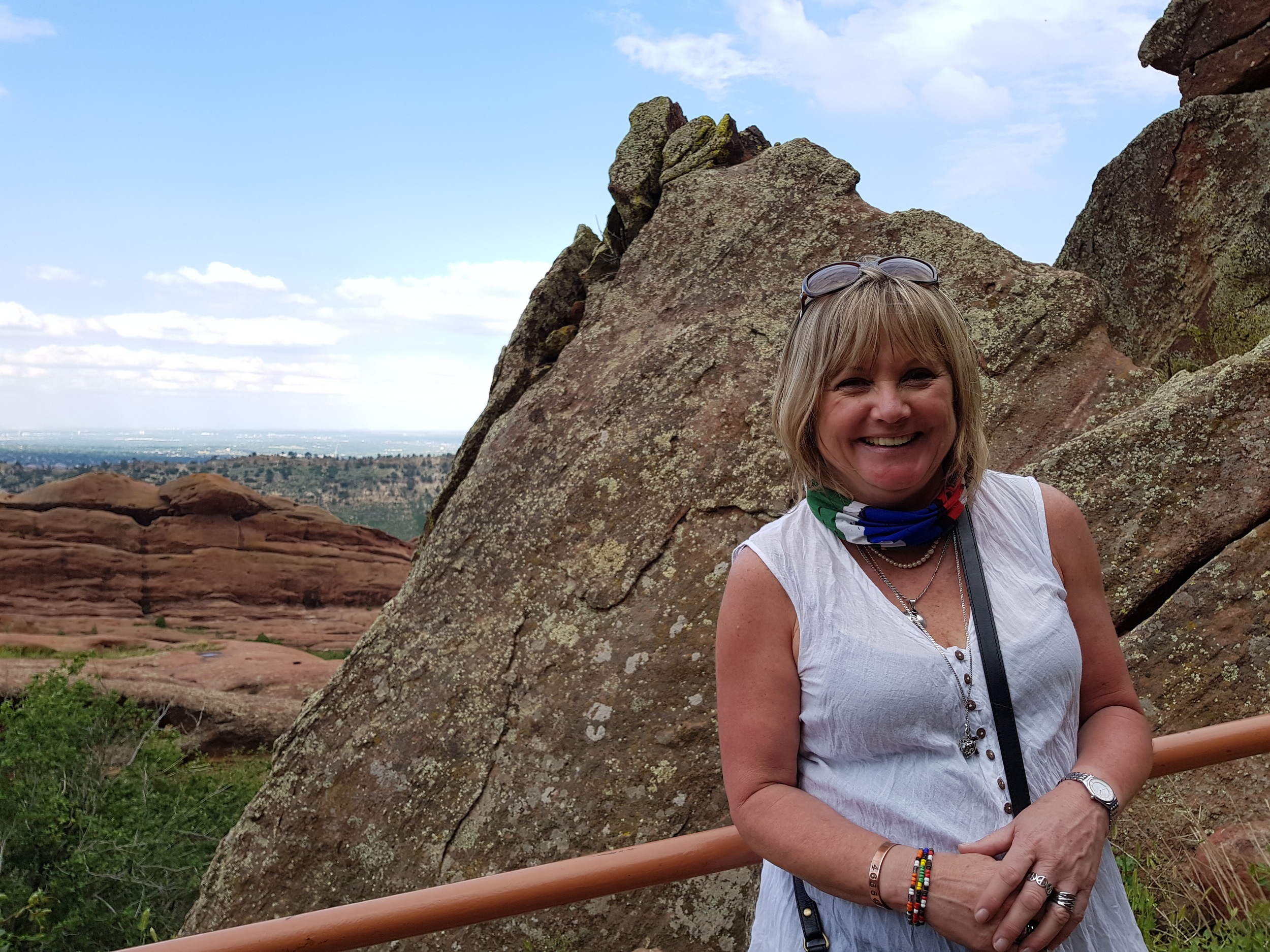 "On turning 55, I decided I wanted to travel to somewhere new every year. My husband is not in a financial position to travel but this was not going to stop me from traveling. I am in full time employment with 15 days leave per annum. Our currency is very volatile and weak, which makes overseas travel very expensive. I try to work my leave around our public holidays and I do extra work after hours with the income generated going into my travel fund.
My friends and children all think that I am very brave to travel solo. I am sure many people think my situation is rather weird but frankly, I am not concerned. In fact, I think many women are rather envious. I had not travelled solo before having this "mid-life awakening" and feel rather panicked about all the places I still want to visit. I have 90 days leave until I am 65, and that's the age we have to retire here in South Africa. With our currency being so bad, we need to make the most out of the cost of flight tickets and go to one place for at least 2-3 weeks. That means I am likely to have only 6 more trips before retirement – there are many more than 6 places I'd like to visit, so I almost feel I have left it too late.
That being said, I have been exposed to the kindness of strangers, had profound conversations with others on public transport and met many wonderful people who have become friends. On my first solo trip I was due to meetup with a friend in NYC and travel on to Canada. Due to visa issues, I was "stranded" in NYC. I met a wonderful family from Philadelphia whilst doing a walking tour. They invited me to stay with them in Philadelphia; this was the absolute highlight of my trip. We started as strangers and ended up as friends. Next year I plan to visit Hong Kong and Vietnam for my 60th unless there is a Woodstock 50 Year Revival then I'll be heading there!"
Elizabeth, 59, Chicago: "I am celebrating being home-free and traveling for over a year."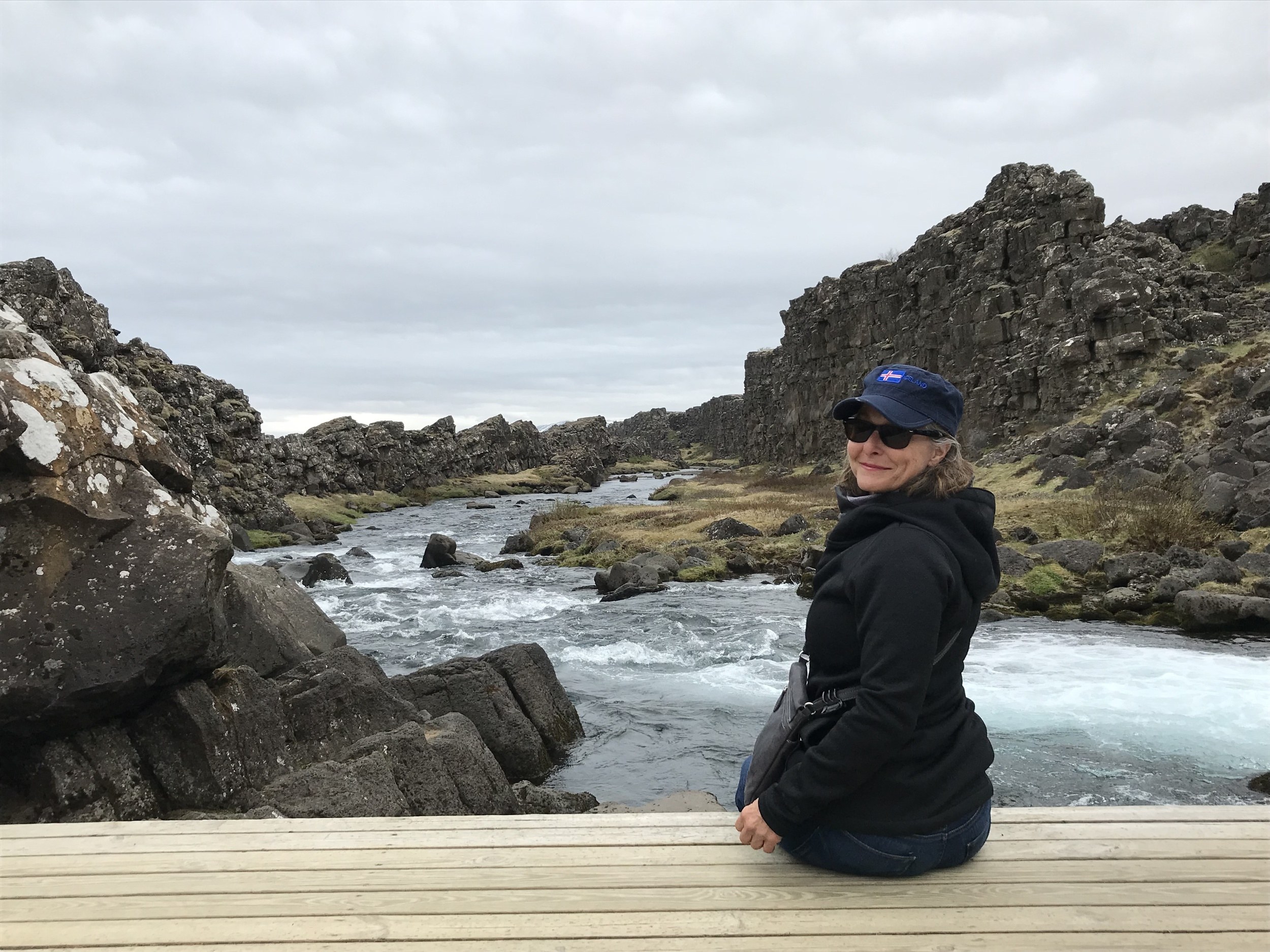 "In 2017, when my youngest of five was finally in college I began to reevaluate my priorities. I found myself exploring the idea of being "homefree" and traveling for a year. I realized If I didn't spend my money on a house, that I would have the money I needed for travel and experiences.
Experiences are a driver for me after my granddaughter was born in 2011 with Cystic Fibrosis and a very small chance of living in the first few months of her life. Thankfully she is now seven years old and as healthy as the disease allows her to be.
In early 2018 I found out my position was ending due to a merger and someone wanted to buy my house–all at the same time. This set in place a chain reaction that ultimately found me in Italy by April, volunteering and living, Homefree and solo traveling.
I stayed in Italy for five weeks, followed by two weeks of traveling through Eastern Europe with a friend and a stopover in Iceland on the way home. I had the full support of my family and friends. I was able to fund my flights by selling things that no longer mattered to me. I've also taken my pension early–with a penalty–but worth it for me.
I have spent the summer living with my daughter's family In Wisconsin and gathering experiences with family. I'm moving to Colorado for the fall and will join a friend in Spain in January. I don't know what spring brings but I know how it ends. WIth a rim-to-rim hike of the Grand Canyon on my 60th birthday raising money and awareness for Cystic Fibrosis. And celebrating being home-free and traveling for over a year!"
Ami, 45, Kansas: "Life is too short and what you want to do with it needs to happen now."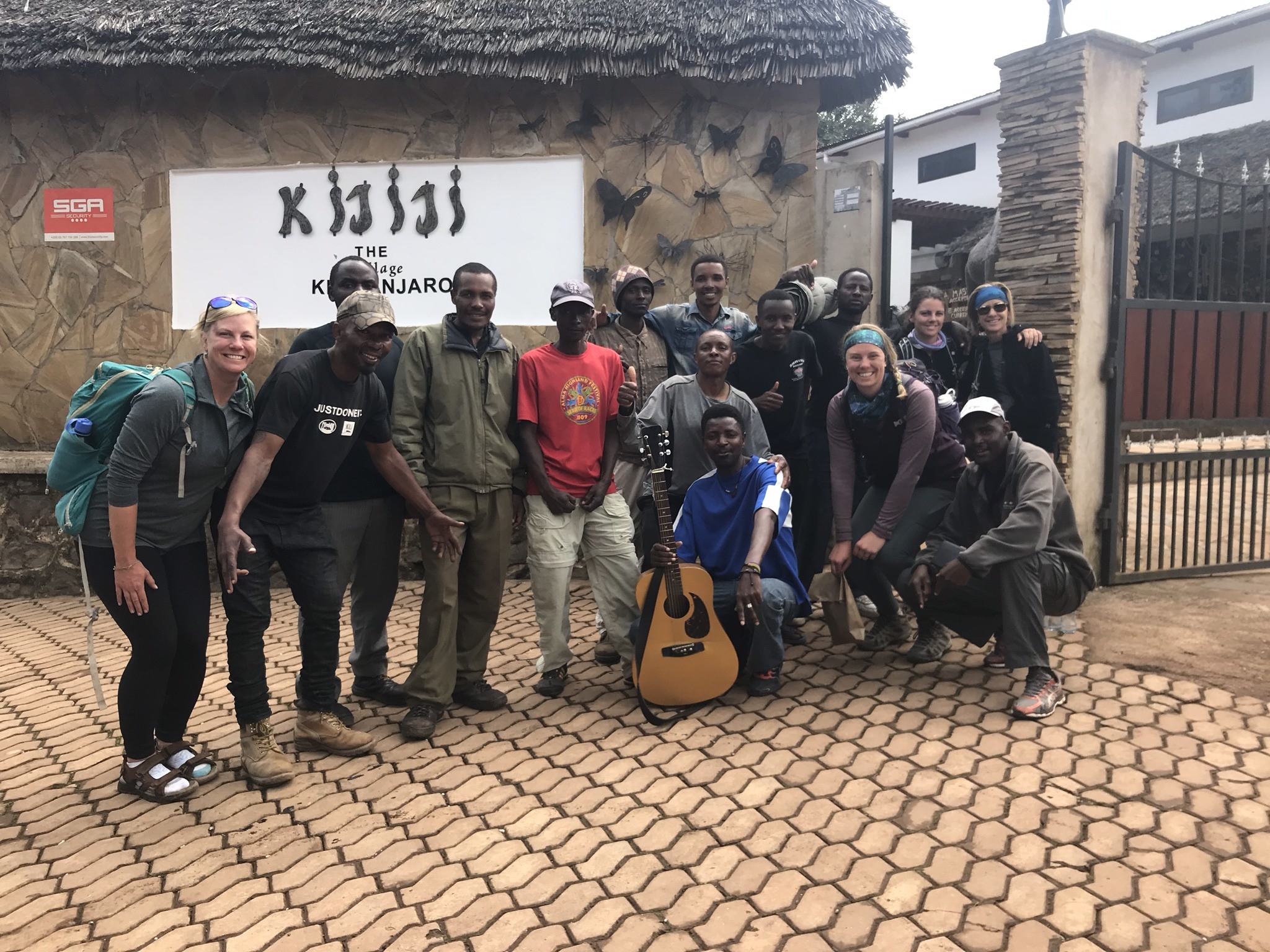 "Last summer I traveled to Portugal with a friend and visited Cascais, the fishing village where I lived with my family in 1985. We later visited the Canary Islands and then Spain. On my way home I went to Greece by myself and something ignited. I loved being by myself and deciding where I wanted to go, what I wanted to do, and when I wanted to eat. I can also be pretty fickle and change my mind quite often.
When I arrived back to CA I had a bit of an "oh shit" moment. What am I doing with my life? My mom passed away in 2016 and my father in 2005. I learned life is too short and what you want to do with it needs to happen now, not later, because who knows if "later" will happen. When my leave of absence was approved from my school district, it was a no brainer, a "have to do".
I am now into my 3rd month of solo travel. I saved by moving into a studio apartment, getting rid of cable, not shopping for clothes, except for what I needed to climb Kilimanjaro, and living very frugal. I also have a teaching/volunteer gig in Florence in October, and in Chiang Mai in December.
Before leaving I would fill my time and relieve any anxiety by reading Nomadic Matt's book, "How to Travel the World on $50 a Day", and Kristin's book, "Conquering Mountains".
My friends and family are super supportive and say they are not surprised by my decision to quit my job, sell everything I own to follow my heart and intuition to travel. Many friends have met me along the way for short stints, and also visiting my international friends."
Suzanne, 40, USA: "I have uncovered my own power to be secure as myself and by myself."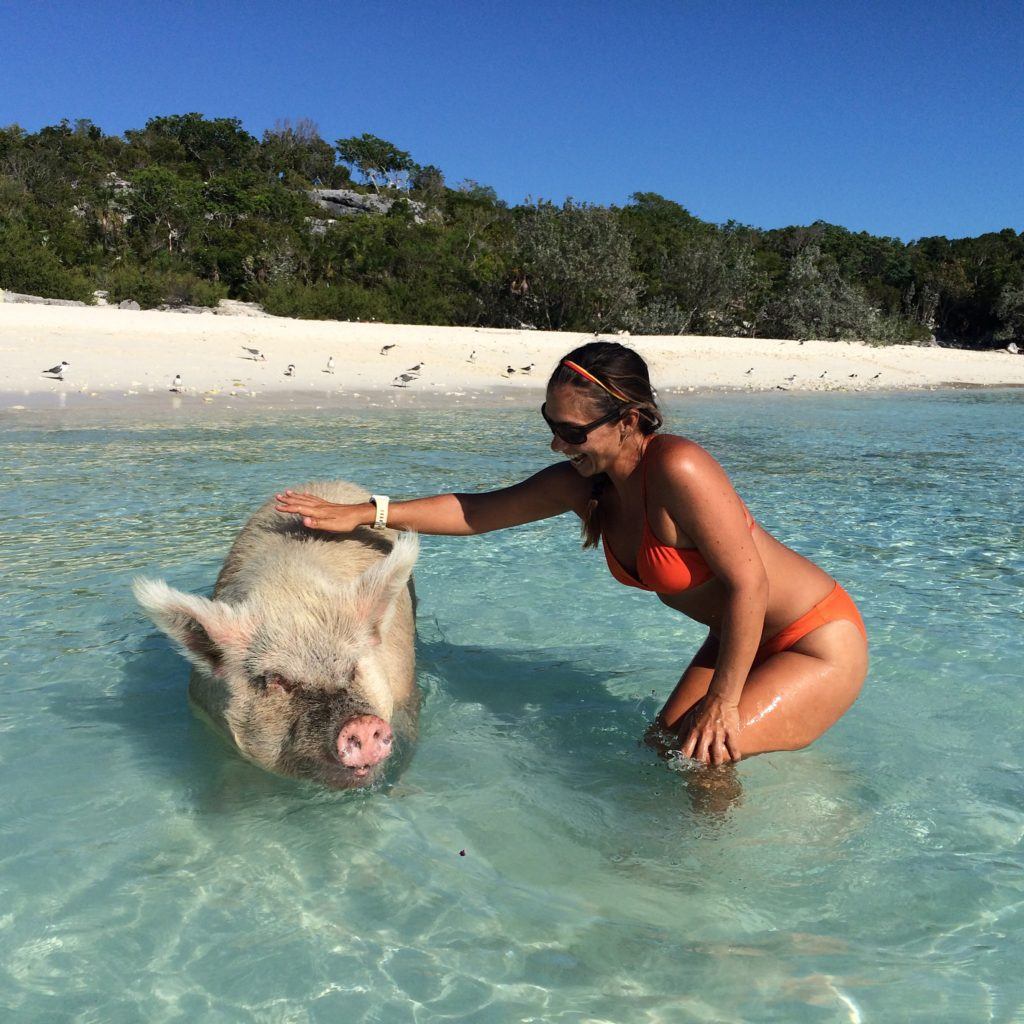 "I have always prioritized freedom, independence and challenge. I was just constantly in (ultimately failed) relationships, and my travel style was very different. We would go on holiday for a week somewhere and spend lots of money. Retrospectively, I was choosing and staying too long with the wrong mate for misguided security. Now with age I have uncovered my own power to be secure as myself and by myself.
My nomadic life began with a boyfriend, sailing the Caribbean together. But it was yet another unhealthy relationship, and when I finally left him I started to travel full-time, by myself. I love it.
Now, I am a professional writer (check out Suzanne's blog here!), yoga teacher and life coach who works remotely, and for the last four years I have had no home base or storage (and no associated overhead as a result.) I'm an adult so my parents are simply happy that I am happy, and my friends think my life is wonderful and enjoy seeing my pictures. I currently live in Bali. My advice to those solo females who wish a life of travel is to trust your intuition and be smart in your surroundings, research locations in advance to maximize opportunities, network and be open to finding new friends, gather skills and tools to make money remotely and to accept challenges as they become the foundation for life lessons."
___
I hope you enjoyed this fresh perspective on solo female travel, an adventure that more and more women from all backgrounds and walks of life are starting to realize is both a viable and enjoyable way to travel.
This post was borne out of a discussion on the BMTM Solo Female Traveler Connect Facebook group – a place for solo female travelers to share travel plans and connect. Join us there for more travel topics!