It's been a while, but we are back to sharing the stories of strong and fearless solo female travelers from around the world!
After introducing you to Archana from India and Wangechi from Kenya, I want to introduce you to Becky, a confident and determined single mother from Arizona, who, despite having to work two full-time jobs to support her daughter and herself, refuses to let that stop her from prioritizing solo travel.
I was so impressed by her story and her commitment to not letting typical excuses get in her way. For all of the mothers out there, this is Becky's story: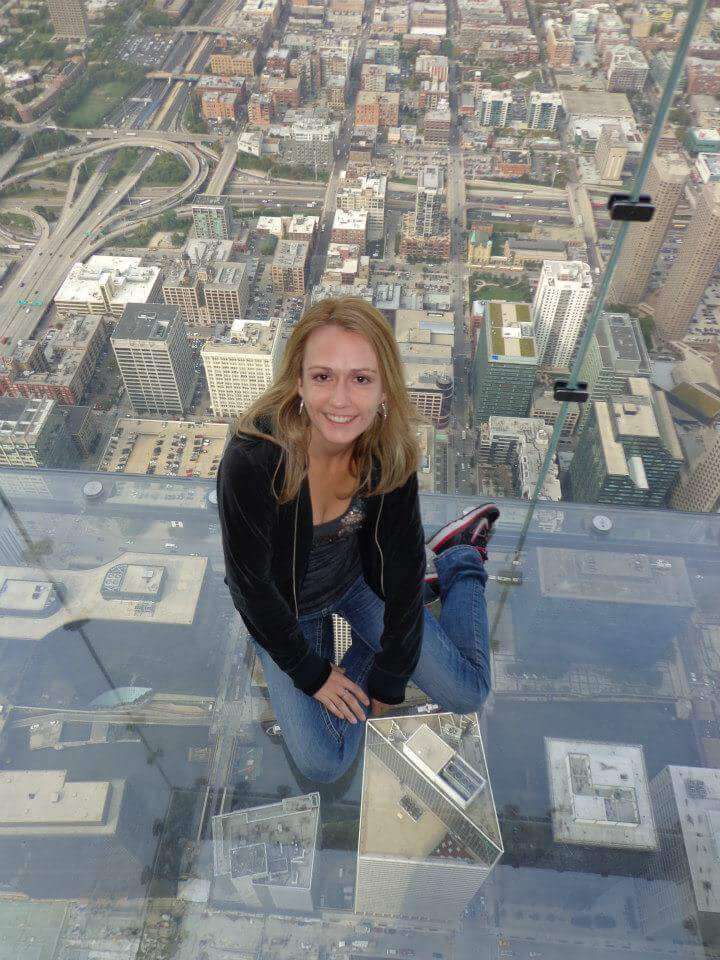 How would your friends describe you?
I decided the easiest way to answer how my friends would describe me was to ask them directly, so that's what I did. I posted this question on Facebook and here are some of the responses I got back: Confident, logical, well-spoken (even though I say the F word a lot) determined, persistent, stubborn (I'm a Taurus, what can I say?) outspoken, loyal, a terrific/wonderful mom, kind, and strong willed to list a few.
If I died today, I'd be more than happy with being known by all of the adjectives listed above. However, I'd like to be known for having made the world a better place. I want to be remembered for having fought against injustice in this world, for having stood up for the less fortunate, the environment, the LGBTQ community, women, minorities, and people being religiously persecuted. That's why one day I believe I'll be taking an active role in politics.
What motivated you to travel alone for the first time?
My first solo trip wasn't really intentional. I was going to Virginia to see a friend and my Southwest Airlines flights gave me layovers in Chicago. I hadn't been to Chicago and decided I needed to take advantage of the layovers and explore the city. I changed my flight home to give me one full day and night in the Windy City and proceeded to explore it alone. I did have help planning my day out from the friend I was visiting in Virginia, as she had been to Chicago. Armed with a map and a ticket for the hop on hop off city bus tour, I rocked Chicago solo.
Which misconceptions did you have about solo travel that you now realize were untrue?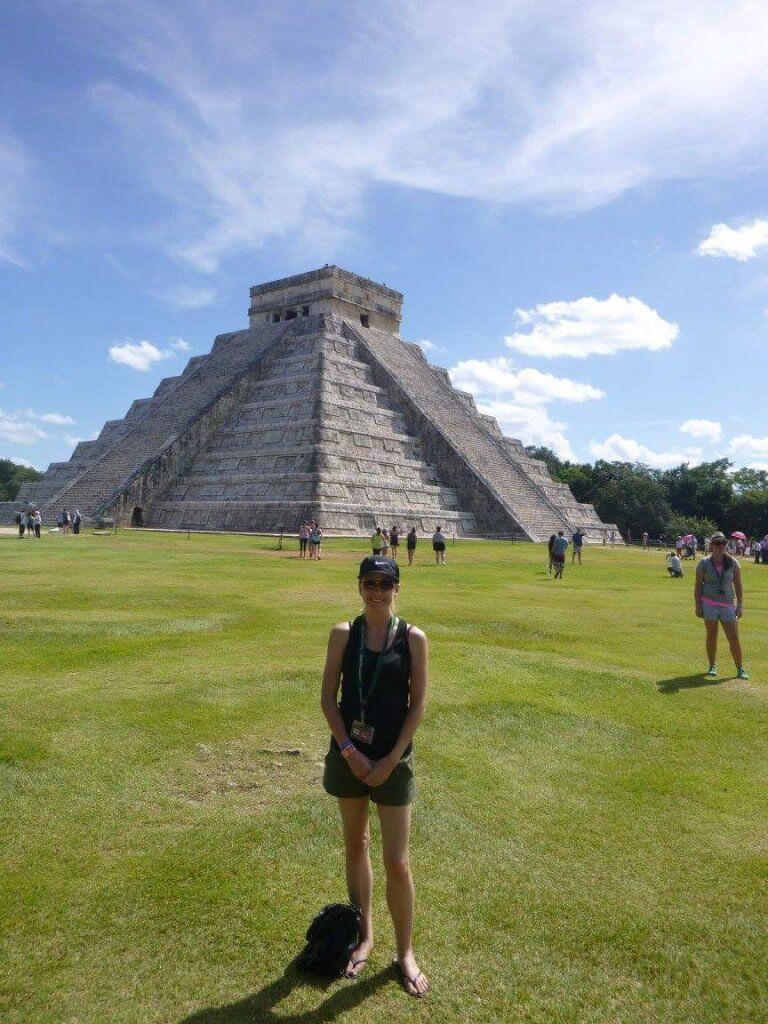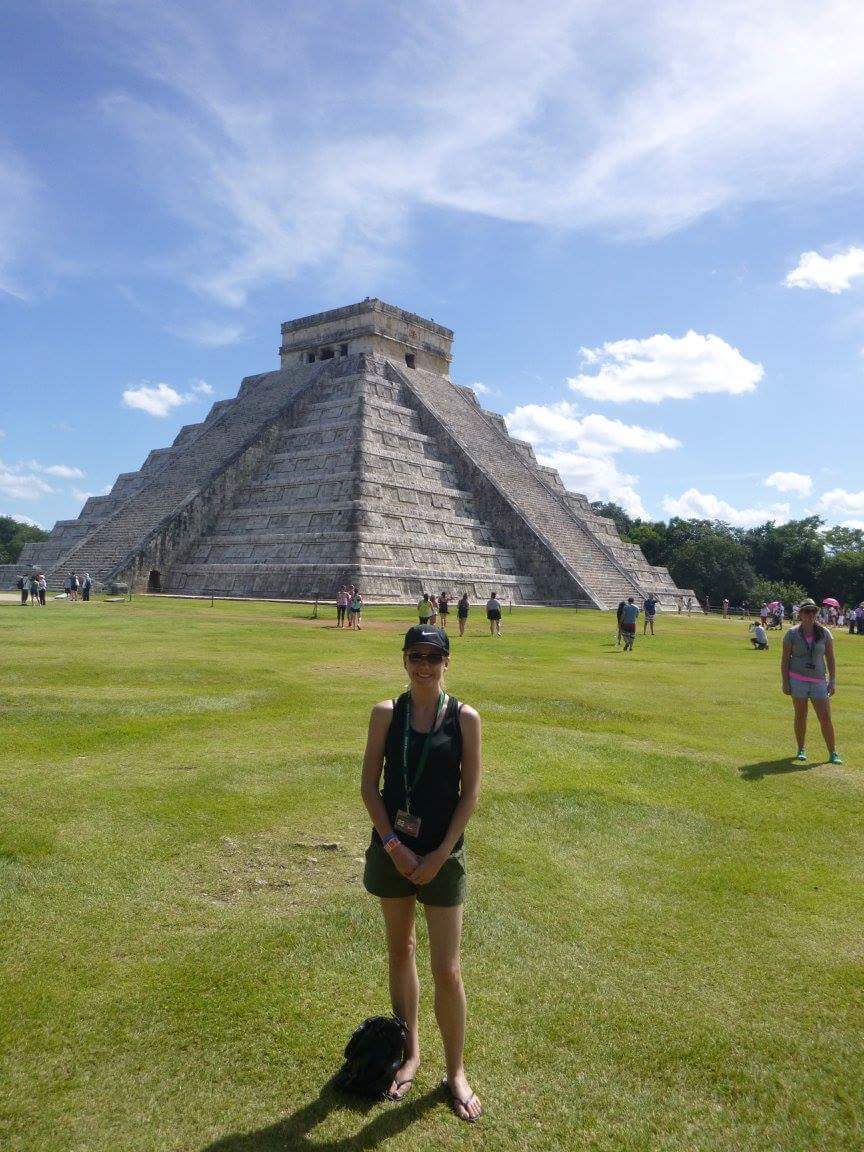 Of course the biggest misconception about solo travel that we all hear about/read about/get lectured about is that it's not safe. Bullshit. I truly believe I'm just as likely to be murdered or raped in my own city of Phoenix as I am in a foreign country. And actually, I've gone to a country that is for a fact safer than Phoenix (Singapore).
Then there are smaller misconceptions, like it will be lonely or boring traveling alone. Neither of those is true. I never really feel lonely and I'm definitely not bored when I travel alone.
Some people also think I'm a millionaire because of how much I travel (both solo and with others). You don't have to be rich to travel. I happen to get a lot of my travel expenses for free or deeply discounted due to collecting airline miles and hotel points from credit cards. I'm really close to reaching my goal of 1 million miles/points between all of the airline and hotel programs I collect with.
What are some unexpected benefits of traveling alone?
For me, solo travel is one of the few times I truly feel free, where everything can totally be about me. As a single mom and also the most responsible child my parents have, I've spent a big portion of my life taking care of others before myself. Add in employers that I feel way too obligated to and needy boyfriends, and the sum of all of that responsibility equals a woman who desperately needs some alone time.
That's what solo travel gives me; desperately needed alone time, self care time, free time. I love being able to travel on my own schedule, from deciding when I wake up and go to sleep, to where and what I eat, to what I see and do on my trips. I don't have to accommodate anyone else's needs or wants. Some may find this selfish, but should I really be expected to always take care of others and never myself? Who is really being selfish here?
Where have you been that you think is perfect for solo female travelers?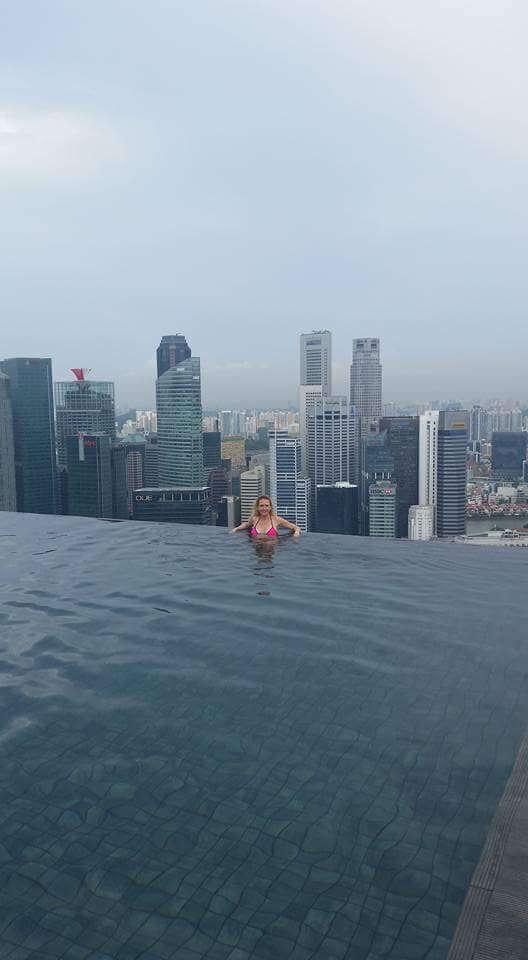 I can't pick any one place that I think it perfect for solo female travelers. They were perfect for me. Are they perfect for every solo female traveler? I can't answer that. I've explored a city with a reputation for violence and loved it. I've spent a week at an all-inclusive resort in Cancun but ventured out every day to explore 3 Mayan ruins sites and swim in cenotes. I've walked on the Great Wall of China and made my bucket list item of swimming in the infinity edge pool of the Marina Bay Sands hotel in Singapore a reality. I rode a jet ski to the Northern point of the Bermuda Triangle. I felt safe in all of these places. I had fun. I made dreams come true. So for this solo female traveler, those places were all perfect.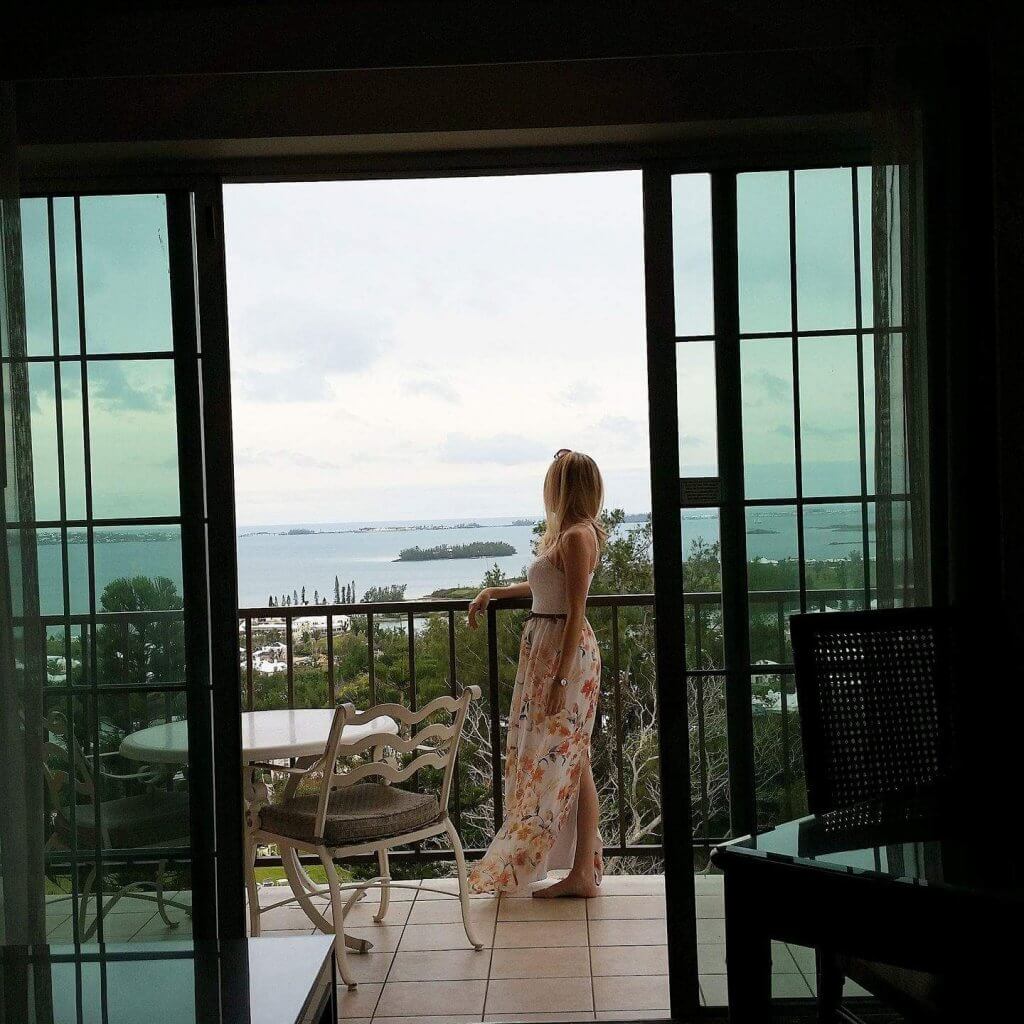 What are some obstacles you've had to overcome in order to make traveling a lifestyle?
The biggest obstacle I've had to work with to travel is being a single mom. I had my daughter as a teenager and have had to work very hard to support her. I am currently working two full time jobs. Yes, I work 80 hours a week, and have been doing this for the past 4 years. I've really gotten into traveling within the past 5 years because I just couldn't do it much when my daughter was really young due to child care and financial issues. I started out traveling during the times she was with her dad since we shared custody. As she became a teenager and entered high school, I was able to leave her at home because thankfully, she is a really good kid. Now she's 18 and attending college 3 hours away, so my ability to travel is really picking up. I'm also financially able to quit one of my jobs now and will be doing so at the end of the year. Only working one job and having raised my daughter is going to take my travels to a whole new level.
How did Be My Travel Muse help you?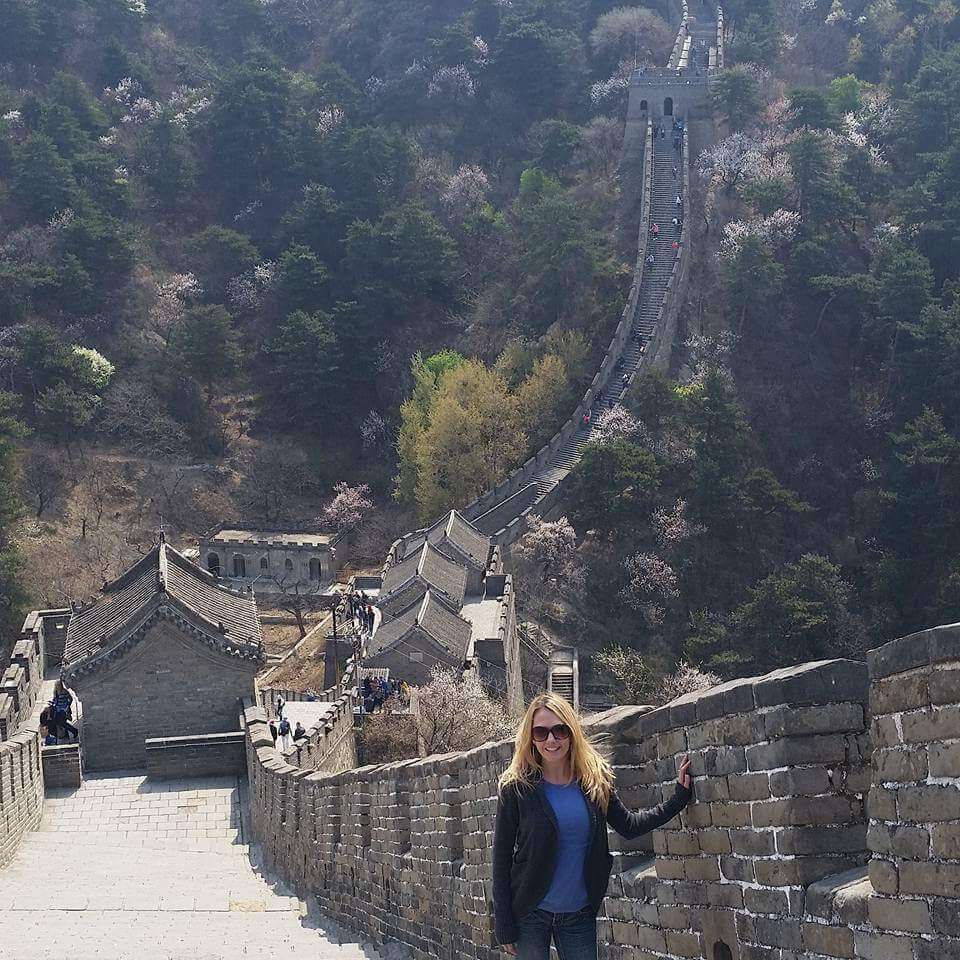 Kristin has helped me in more ways than just making me feel confident enough to travel solo. She gives reviews and advice on travel gear that she uses herself. It's also really helpful when Kristin writes about tour/guide companies she uses in her travels, for example her Canada camping trip. Pretty much all of her articles on her Mozambique trip were awesome and super helpful. I knew literally nothing about Mozambique and then I learned I could stay in a private bungalow for $15 a night in Tofo thanks to Kristin. Don't even get me started on Gorilla trekking in Uganda! I really don't think I knew that was something you could do before seeing Kristin do it. Obviously, it's on my bucket list now. Kristin has helped me feel even more empowered to travel solo, follow my dreams, and start living my life more for myself instead of others all the time.
***
Stories like Becky's are the very reason why I decided to start a column like this. I think it is important for women from all walks of life to realize that you deserve what you want in life.
Thanks so much, Becky, for inspiring not only the single mothers but us women in general out there!