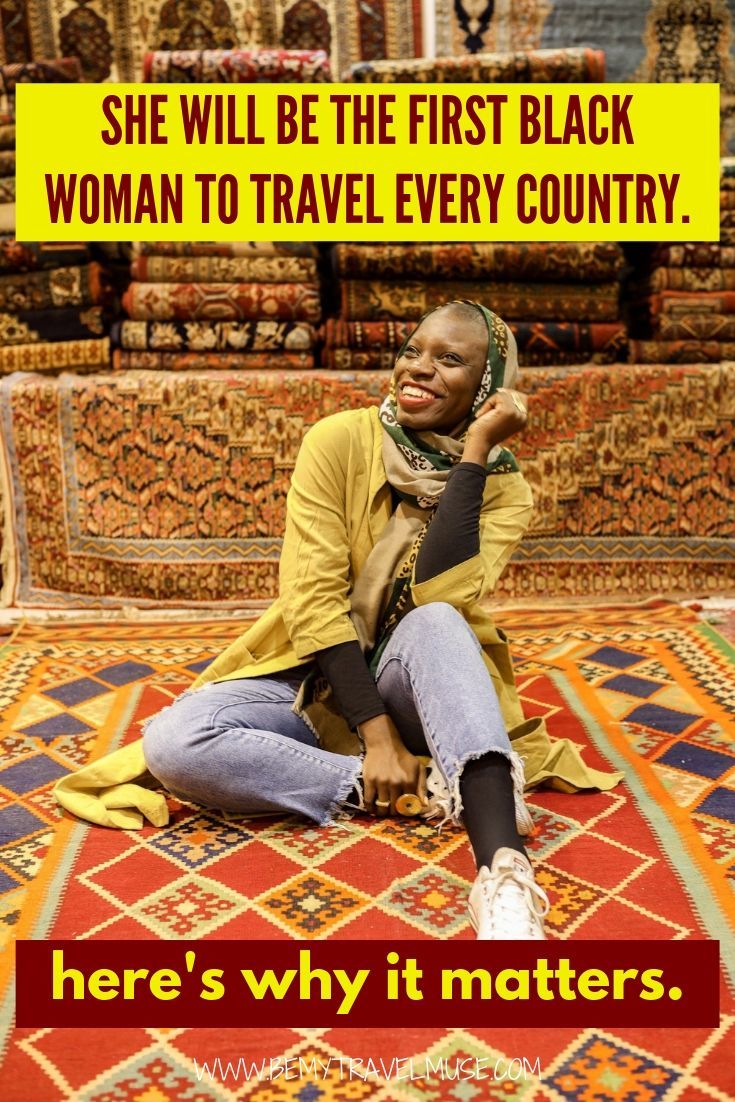 A couple of months ago a woman who came on one of my tours sent me a BBC article about Jessica Nabongo, a Ugandan-American woman who is about to become the first black woman to visit every country in the world.
I immediately knew her story needed to be shared here: Because she's a solo female traveler, because she's shifting paradigms and perceptions, and because the things she's learned about the world are beautiful and profound, as you'll see from her answers in this interview.
We jumped on the phone recently and given how many boring interviews I've done, answering the same questions over and over, I wanted this to be more meaty and to tackle things that are uncomfortable, and uplifting, too.
Without further ado, this is Jessica Nabongo:
When did you realize you were going to travel to every country in the world and why is it important?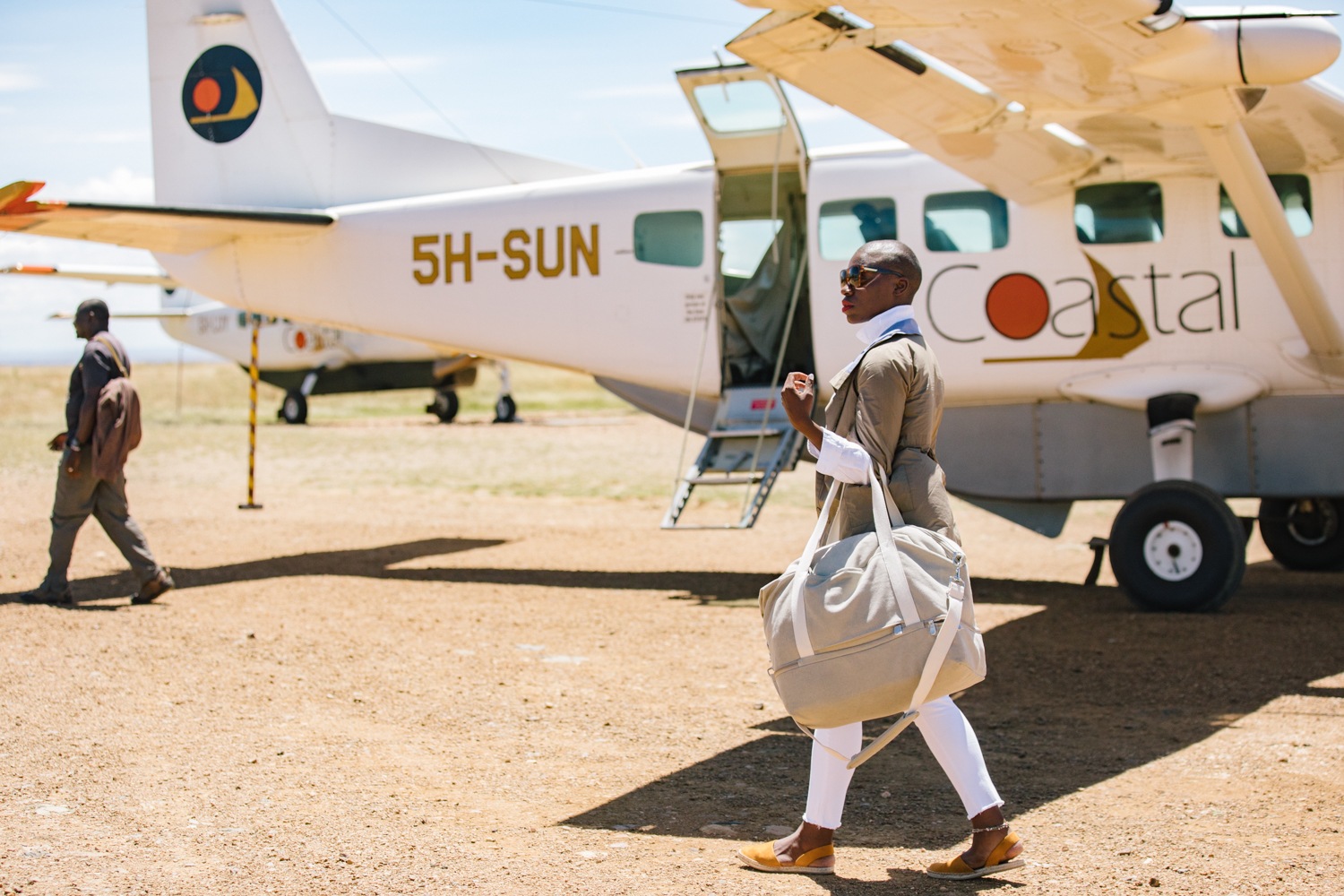 "I've been traveling since I was young. My parents are from Uganda, and through them taking us on vacation to different countries from a young age, they made it clear to us that the world was meant to be explored.
I recognize now how a lot of people don't feel that same way, or feel afraid of how they're going to be treated when they travel. For me, when I got into the country-counting rabbit hole, and saw it's mostly Northern European men who have achieved this feat, it felt important to me to do this publicly, and put more eyes on it. It shows people who look like me, whether they're black, or a woman, or my age (35), or even men from other developing countries, [that it's possible.]
I think it breaks down barriers for so many people who see that story. That's really what keeps me going. When I started I just saw that nobody who looked like me had done it, but as I get feedback from people who are following me, it becomes bigger than me."
What has some of that feedback looked like?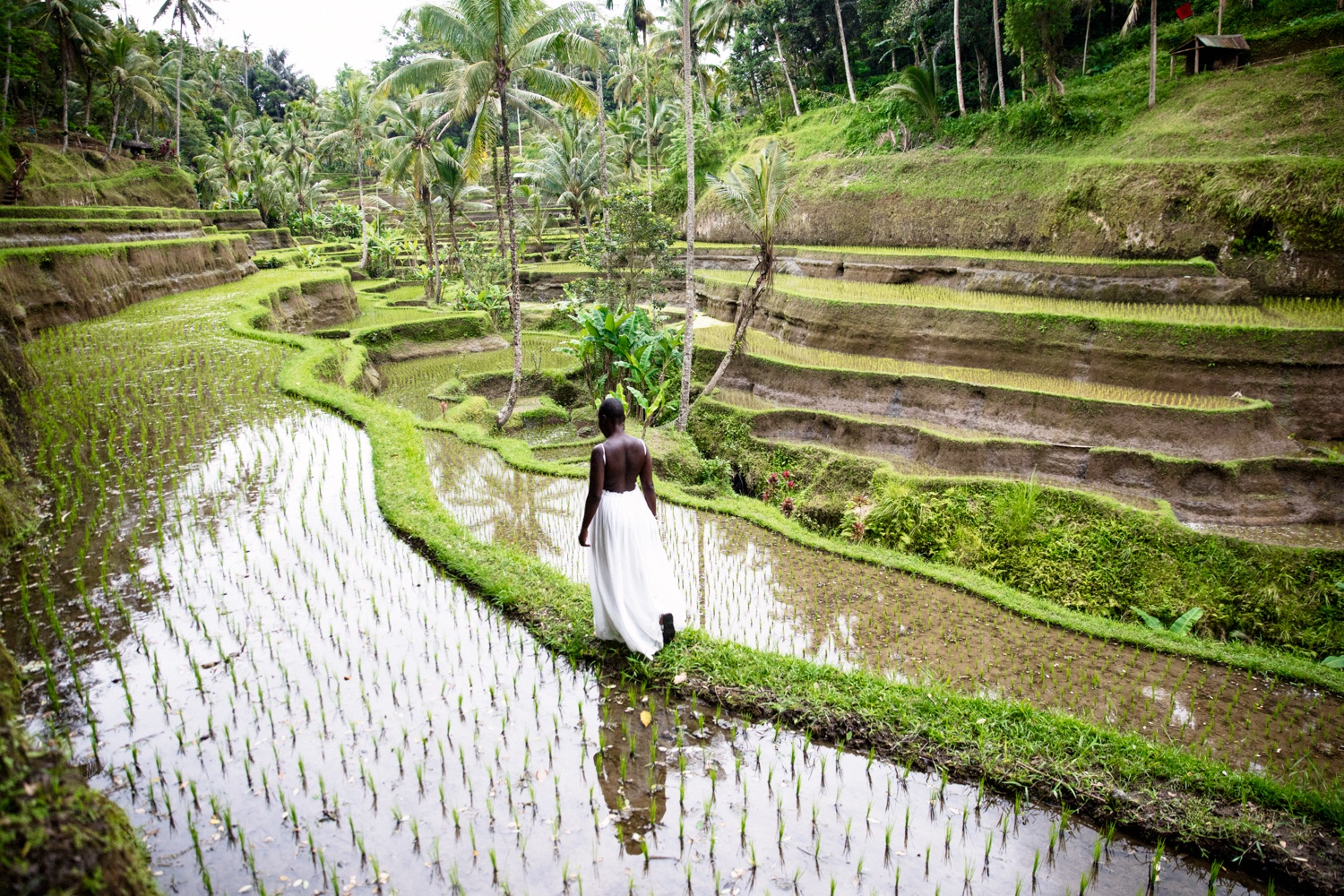 "I recently heard from a man who shared, 'I'm 36, and I finally just got my passport. I made an appointment several times and never went through with it because of anxiety. Now that I have it, I'm doing 40 countries by age 40. Thank you for inspiring me.'
A woman also said 'thanks to you I went on my first solo trip to Georgia!' To know that people have gotten over their fears just because they saw me is incredible to me. I'm just here living my life and even without Instagram I'd be doing it, but to have this platform and to see how profoundly it's impacting people – I could never have imagined it."
As someone who holds both a Ugandan and an American passport, what is immigration like for you?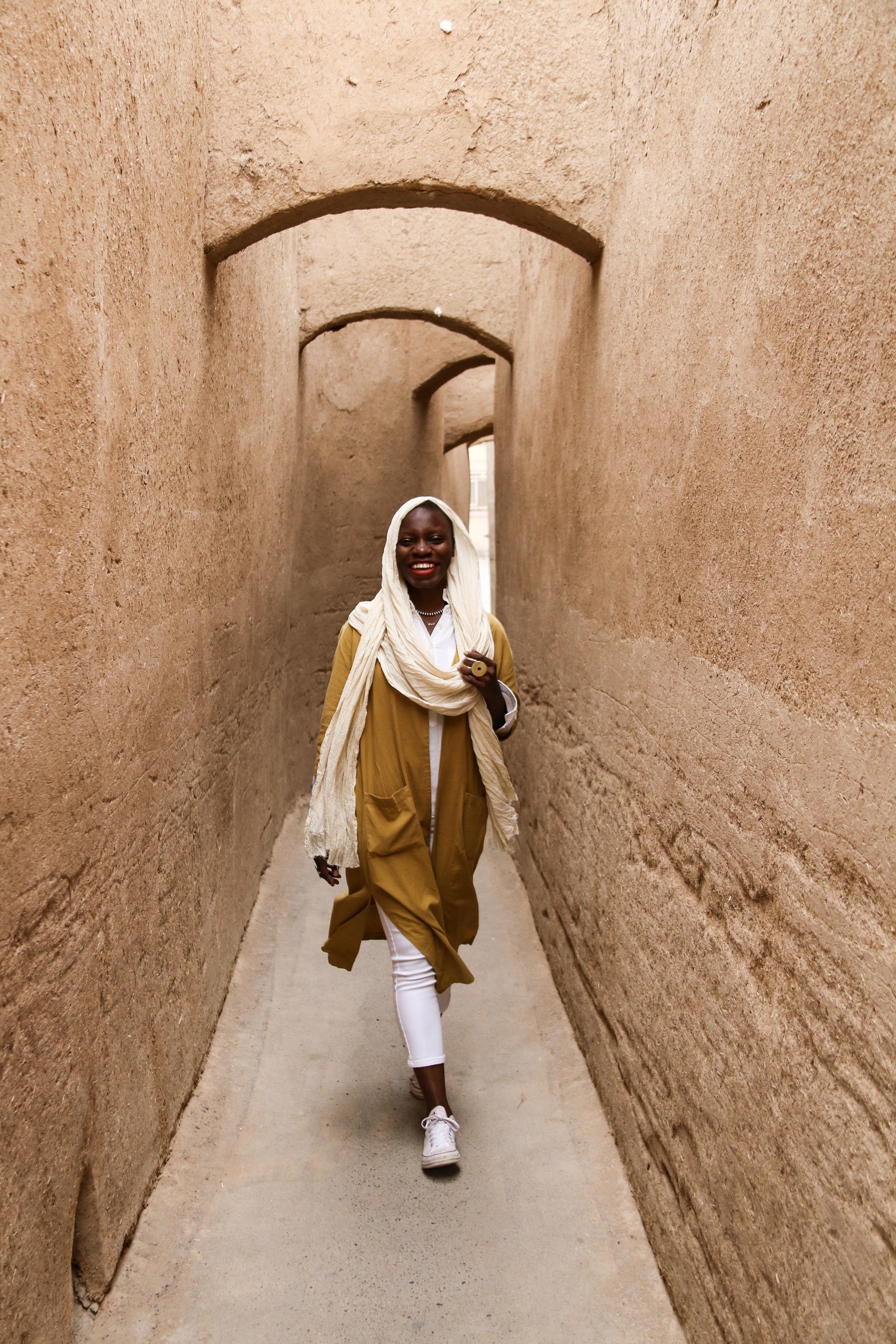 "I have issues with immigration often because I'm visibly African. People think my US passport is fake or that I'm trying to immigrate to their country with my Ugandan passport.
I remember in 2009 a Nigerian man dubbed the underwear bomber was caught on a flight to the US from Amsterdam, that's when my life changed in terms of dealing with US immigration. I was flying the same route from Amsterdam to Detroit shortly thereafter and I remember a US military officer standing at the bottom of the escalator before immigration demanding my passport. This man put his finger on the trigger of his military grade weapon until I showed him my passport. I said, 'You didn't realize I was American' and he had nothing to say to that. Another time a lady asked me for two forms of ID because she claimed she couldn't tell it was me on my US passport. That's ridiculous. I look like the picture. People justify it as a crusade to keep the country safe, but I have an American passport! I shouldn't be subjected to the things I've been subjected to as a US citizen. We all know that it's racist rather than protecting borders. It's the assumption of what my nationality is."
…And what's it like for you when you go back to Uganda?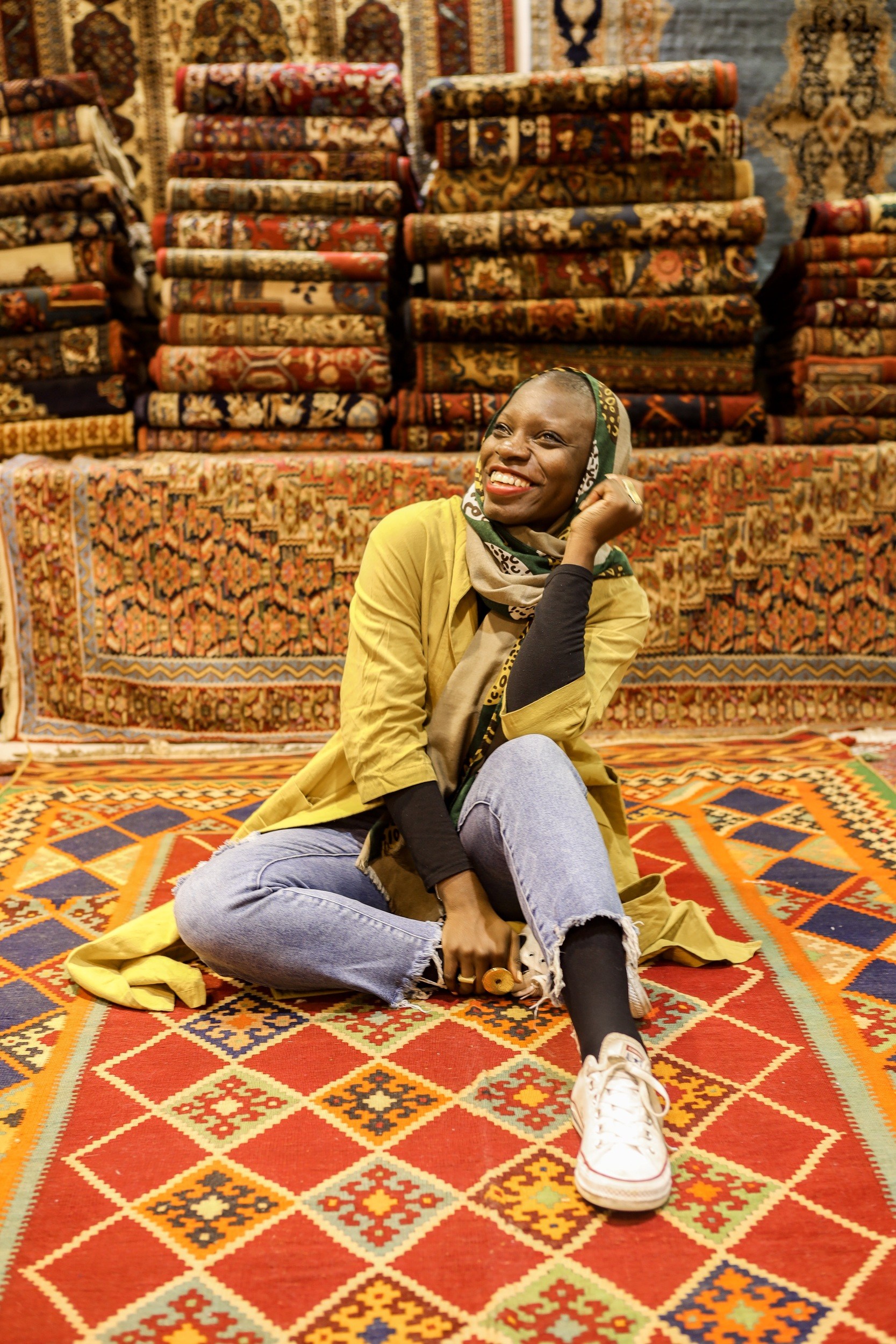 "Sometimes people back home say I sound like a muzungu (Note from Kristin: a word commonly used for foreigners, particularly who are white) or will assume I'm not from Uganda because of how I style my hair.
I am hyper aware of my privilege. I have cousins who live in a village with no water and no electricity. I have a unique voice in this space because I get to travel on a US passport looking the way that I do and on a Ugandan passport looking the way that I do. It's always interesting to see how I'm treated based on which passport I'm using. Passport privilege is very real. Many Africans have gone to embassies in their countries, have stood in those long-ass lines to not even see an agent. They have to bribe people just to get to the front of the line. I can't imagine my life not having an American passport."
Do you ever wish race wasn't such a focus of this journey and the press around it?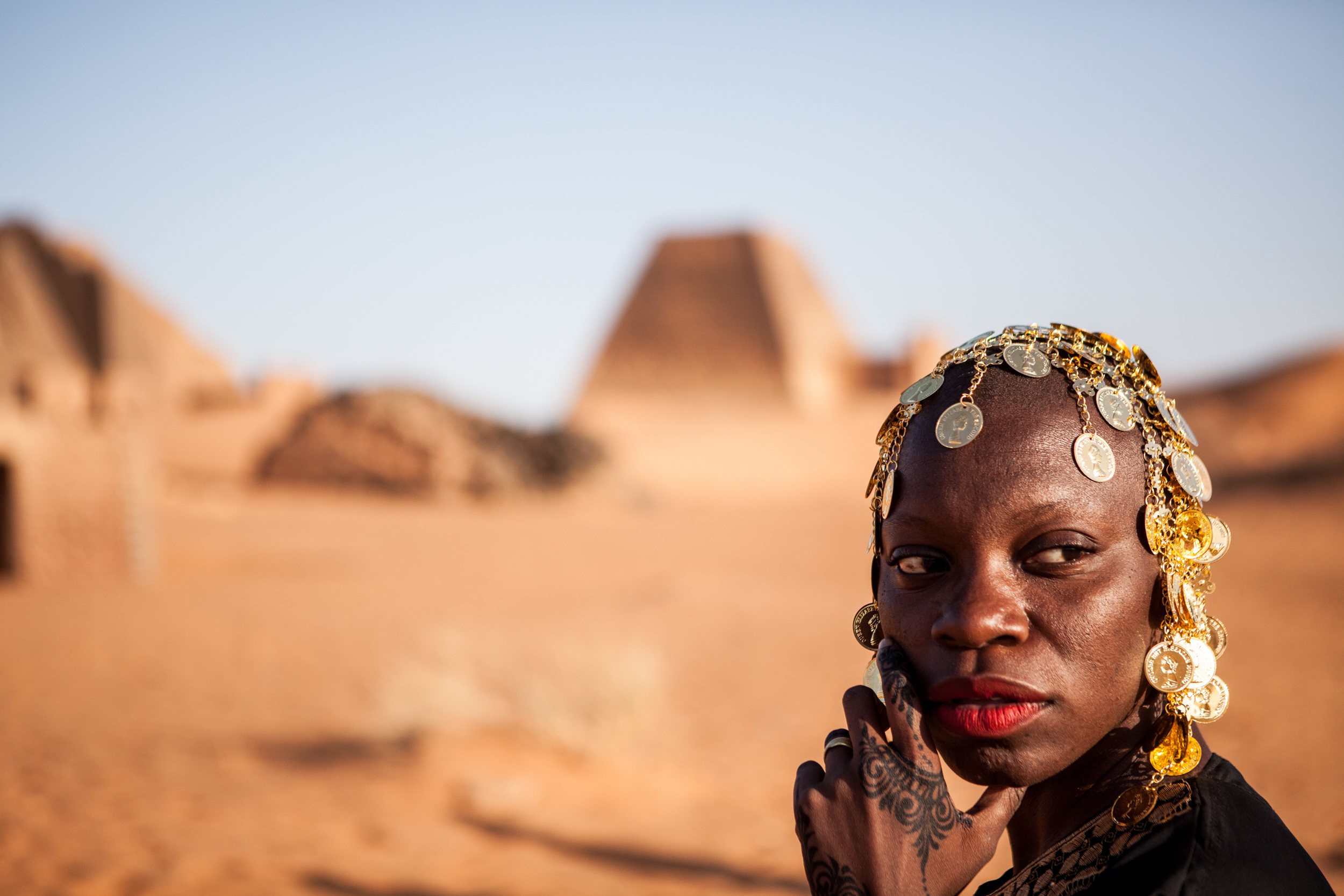 "I will always and forever be a black woman and we live in a world where it does matter that I'm black, because we live in a system of white supremacy. As black people we live in a world where our blackness matters. What makes me sad is when people ask me, 'where can we go as a black person in the world?' mostly because of how we're treated in the US. There is racism in the world, but it's usually not as overt as it is in the US.
I think it's important for a lot of black travelers to see me traveling the world. It's important to see a black woman enjoying Russia and having the time of her life. There's this prevailing myth that people in Eastern Europe don't like black people, but that wasn't my experience. My friend Gloria Atanmo experienced racism in and hated Prague, but I loved it. Prague is lit. Each person has their own experience.
So while my blackness is important to this journey, I'm just a human being and a woman traveling solo and other solo female travelers can connect with that. I think if we stop looking at gender, race, religion, it boils down to the fact that we're all just people. The biggest thing I've learned on this journey is that people are good."
I feel the same way about the world. How has traveling to so many places reaffirmed that belief for you?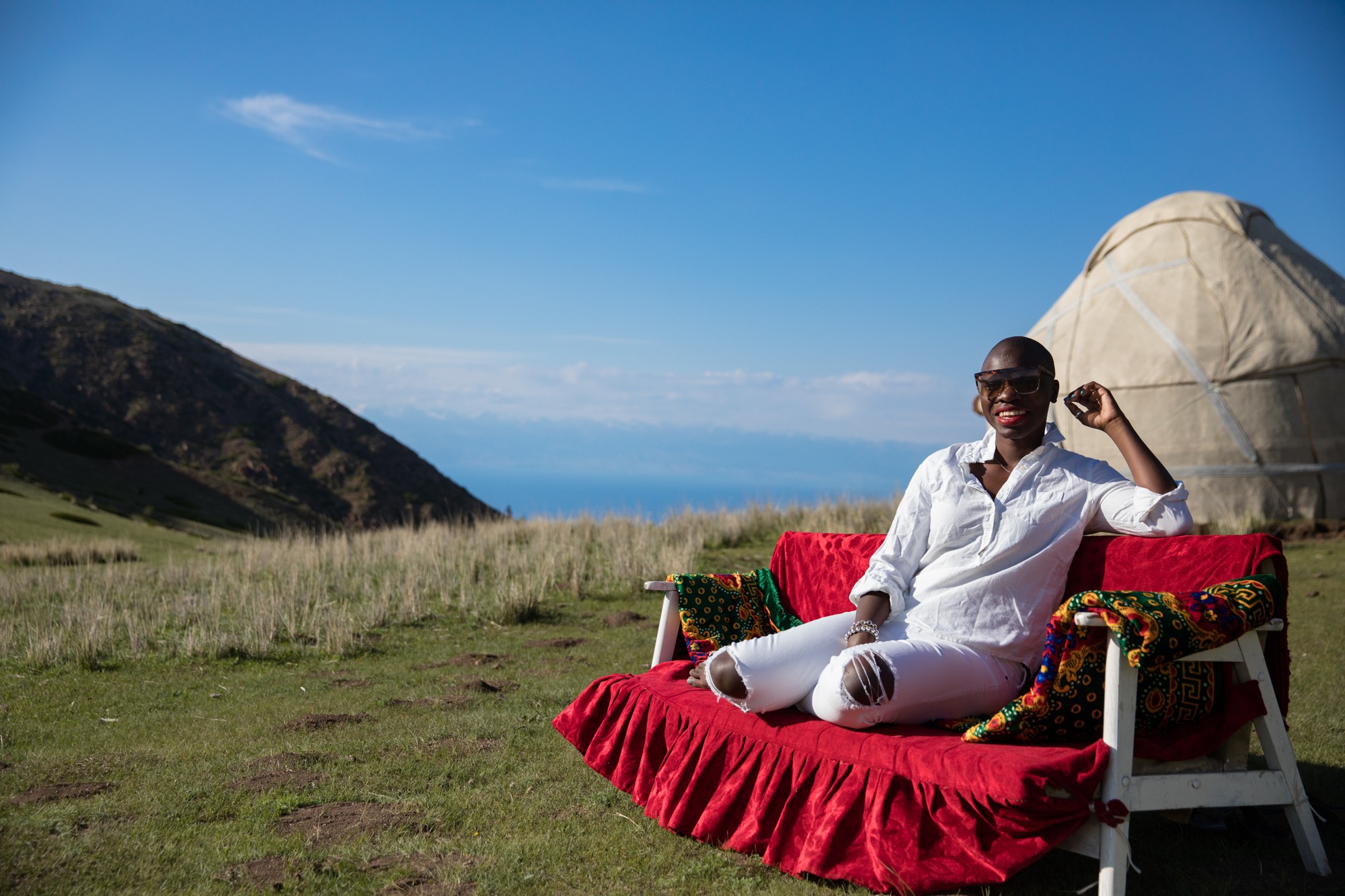 "I'm a good person, why should I assume that other people are not good people? It's such a small portion of the population that steals and when it happens, it's just bad luck. A lot of people carry so much anxiety around traveling, stuffing their passports up their shirts and locking their stuff up in hotel safes, and when something happens, it's like, of course it did, because they expected it to. I think people need to release fear around safety.
Abroad you see kids walking home from school alone, and that is so beautiful to see kids enjoying life, feeling free, and walking home. Because of the community of people who would step in if something went wrong, it's safe. We are programmed to fear strangers and to think that we are the only ones who are responsible for our safety, but we've gotten away from the idea of community. I think travel helps us to see people living in communities in a way that we do not.
We place so much energy in not trusting strangers and that's a very Western thing – we were raised with this idea of 'stranger danger.' Protect your energy and use it on better things."
I can tell from your energy reference that you're most likely a spiritual person. Has traveling made you more spiritual?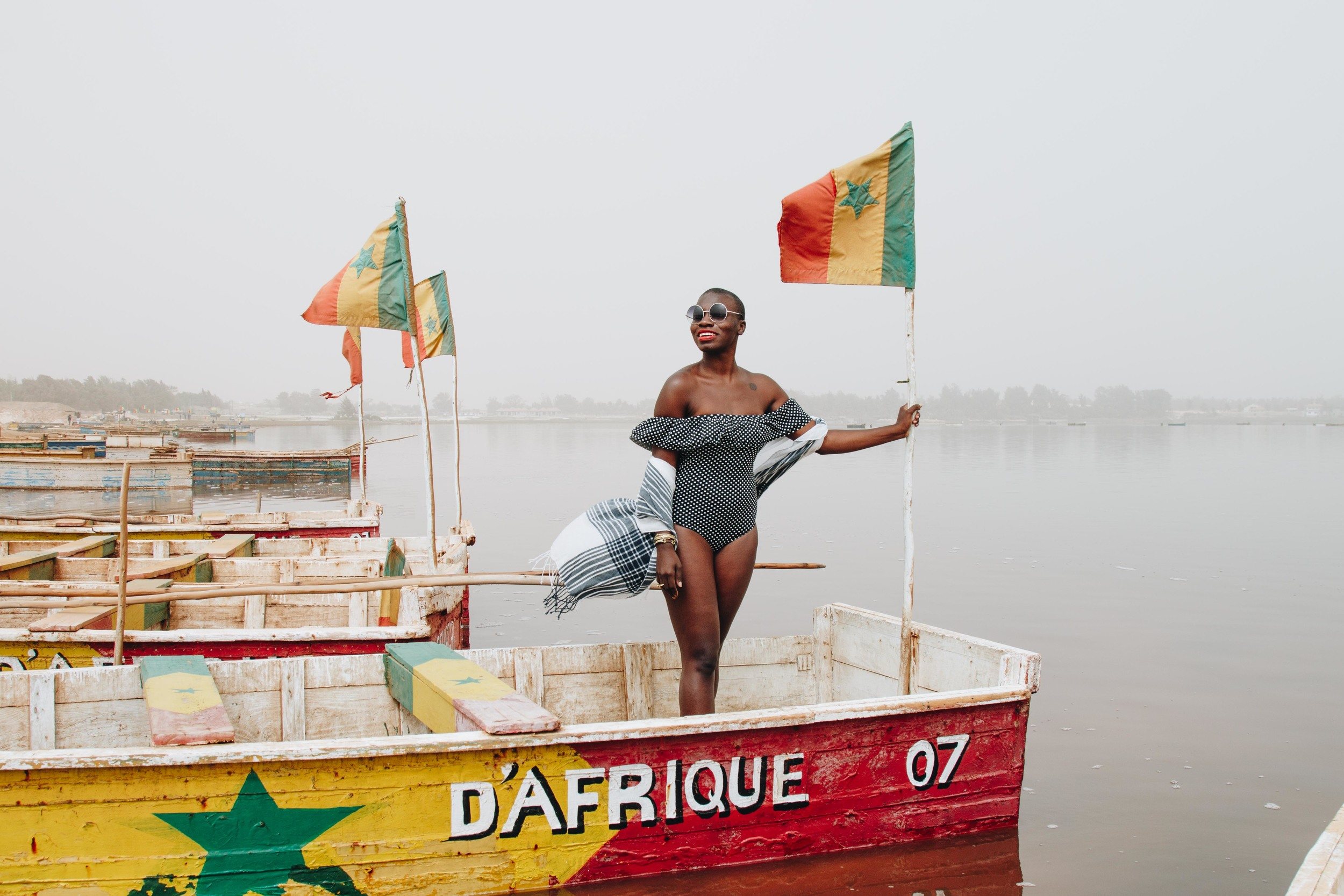 "I've been more in tune with the universe as I travel, and realizing that we are all the embodiment of energy. I'm repelled by negative energy now, and some people may feel that I'm put off by them but it's just because I'm very protective of my energy. I realize how much of an effect it has on me and I wish other people would realize that as well. I think also just talking to people around the world about their spirituality helps me to [understand people of different religions] even though I'm not religious.
I was in Senegal and my driver was Musilm and he had The Koran in the car that was translated to French, and I thought it was beautiful when we read it out loud together. He wasn't trying to convert me, we were just openly sharing.
I think spirituality is important because it makes you feel more connected to humanity regardless of race or other religions."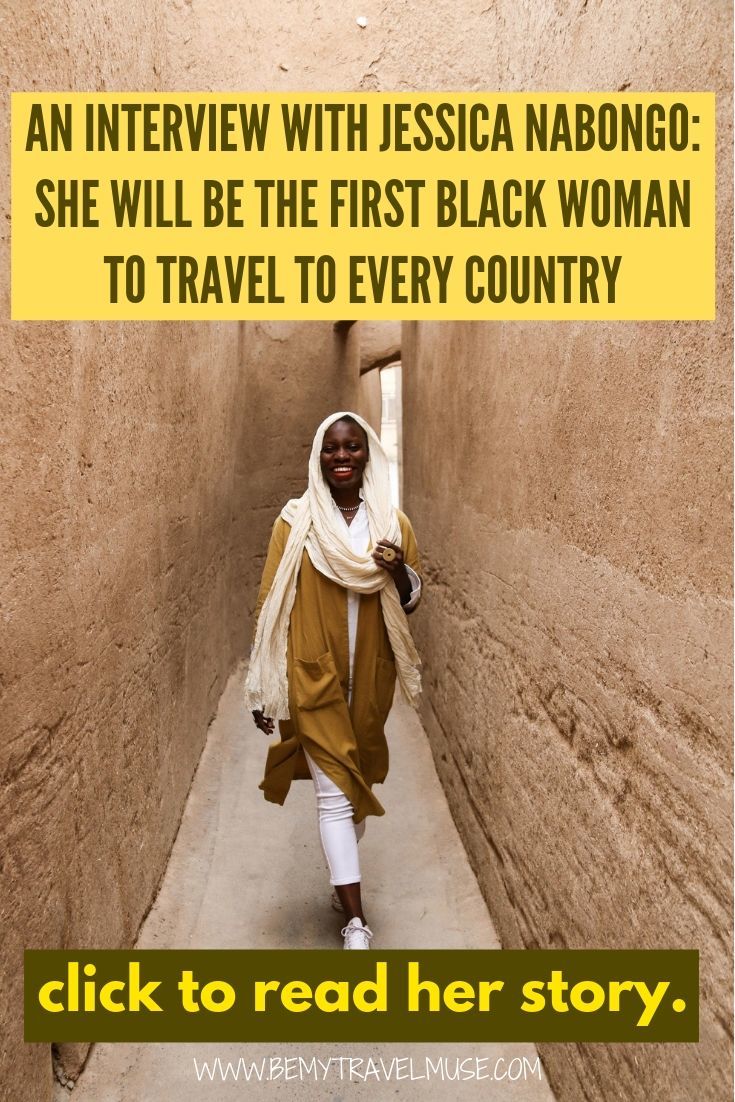 Big thank you to Jessica for this chat, which gave me goosebumps numerous times.
Her goal date of visiting every country in the world is October 6, 2019. You can follow her journey on Instagram, as well as her blog, The Catch Me If You Can.
Addendum: Since publishing several of you have shared that Woni Spotts was the first black woman to travel to every country in the world. Either way, both women are amazing and kudos to them!