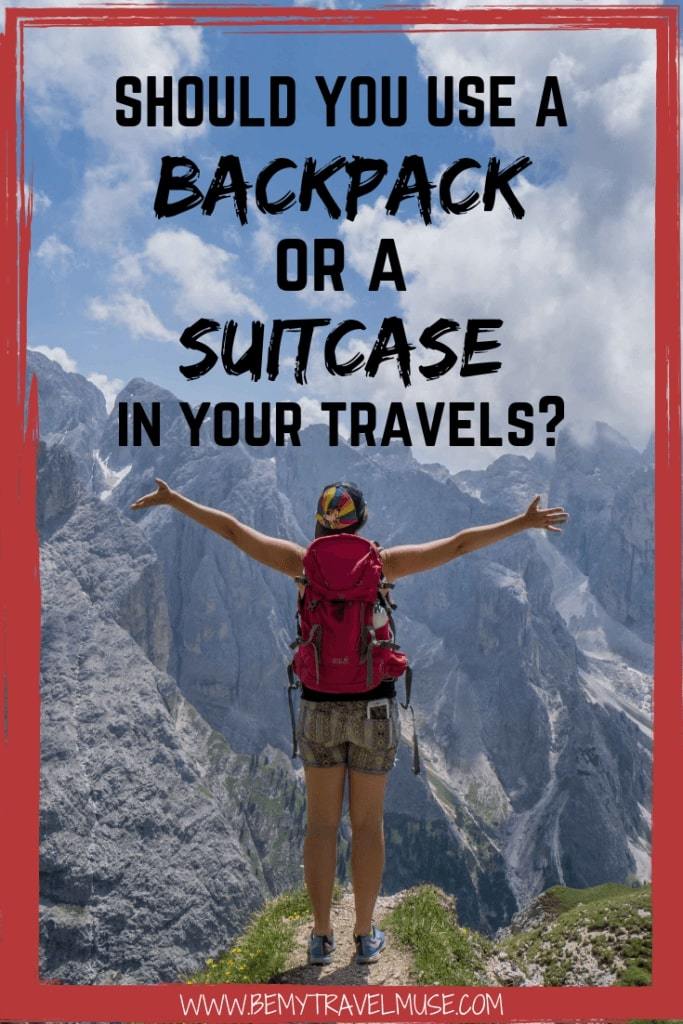 Dear friends, it's time we talk about a hotly debated topic in the travel world – one that divides friend groups – between the stairs and the elevator, anyway:
Which reigns supreme between the suitcase and the backpack?
Now I used to be a backpack lover all the way. Suitcases made little sense to me, especially when traveling in developing countries that didn't have sidewalks.
But then something odd happened, I got tired of carrying backpacks on my back, constantly hoisting them up and sweating underneath them. I found that I could carve out a bit more space in a suitcase as well, and have a bit more confidence of things not getting squished.
I was left torn, confused, and bewildered, if you will. Where did my allegiance belong?
So I decided to experiment with both, so that we can end this debate once and for all.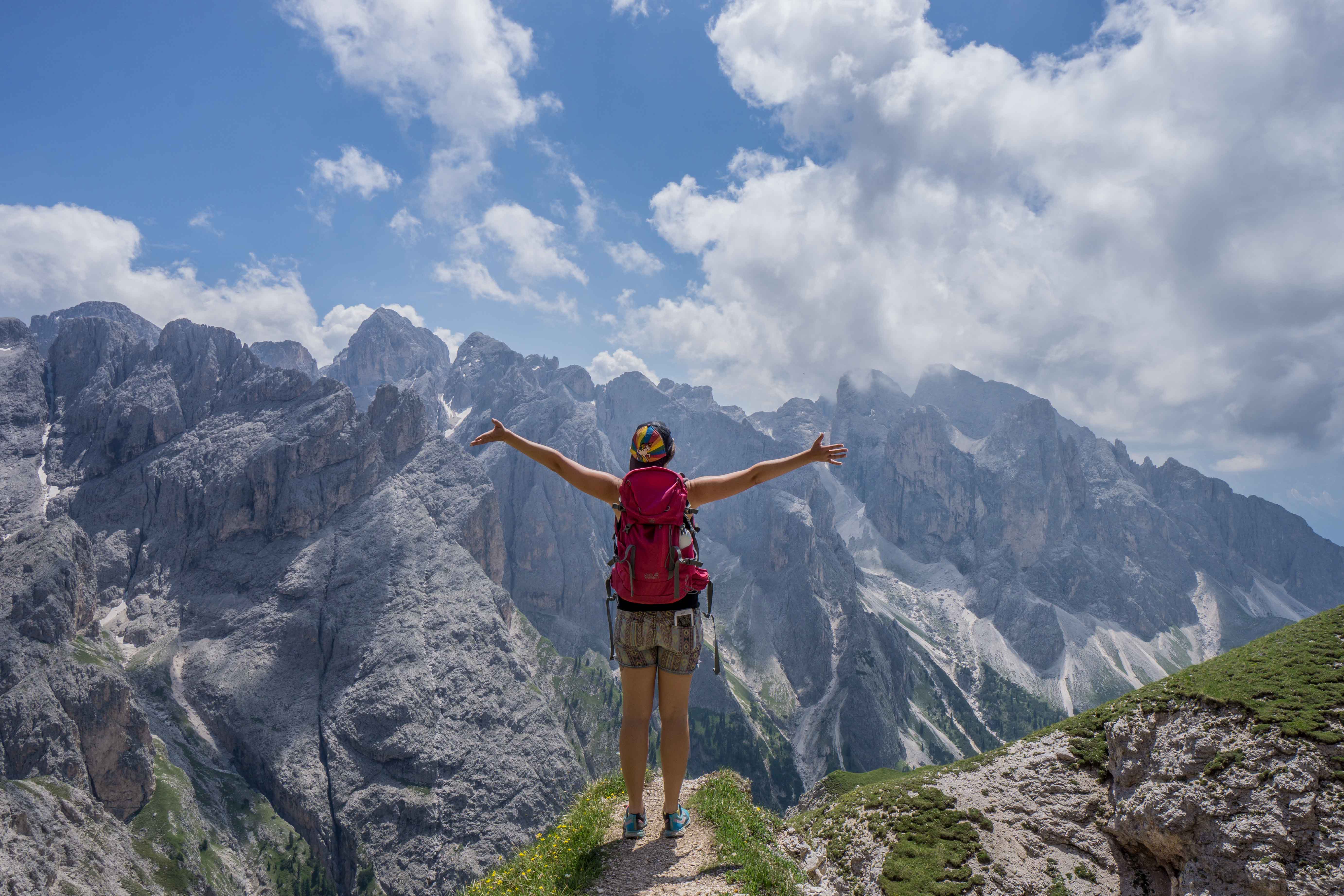 Before we dive in, I just want to rule out duffel bags, which are the least convenient because they have neither support nor straps for a back, and while we're at it I'm ruling out rolling backpacks too because they bring the worst of both worlds – they are clunky and hard to carry on your back, and soft and squishy, removing the benefits of a suitcase. Cool? Moving on…
The Experiment:
After using a backpack for most of my trips from 2012 until present (and often doing so carry-on only), I decided to use a suitcase when traveling in the US, Germany, Japan, and southern Africa.
I figured that this was a diverse and varied sample size that would allow me to weigh the pros and cons.
Additionally, I travel alone, so ain't nobody carrying my stuff but me.
This is what I found:
The Benefits of a Backpack
I love the versatility of traveling with a backpack. It doesn't matter what kind of ground you encounter, because the backpack is not meant to be on the ground, by design.
To me, the benefit is actually twofold: you can go anywhere with a backpack, including up and down stairs, and it forces you into minimalist packing, because you have to be able to carry it.
I've sworn by backpacks for most of my trips, but from time to time when I was encountering multiple climates and had to bring extra gear for things like backpacking and camping, wearing a backpack meant being saddled with tons of weight. I wondered, was there a better way?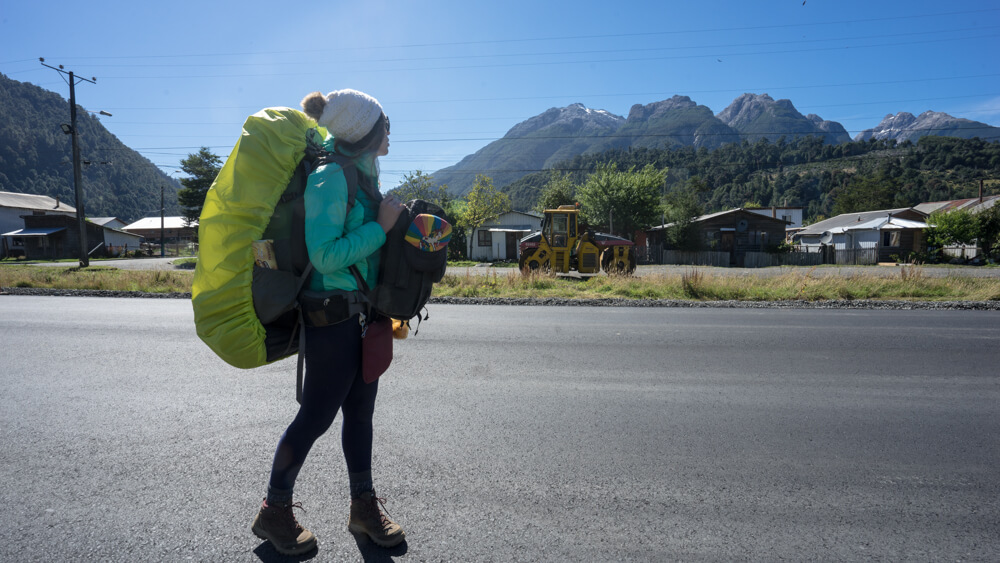 The Benefits of a Suitcase
As I readied myself to leave California this summer, I went into my mom's garage, dusted off an old suitcase, and figured I'd give it a try. I would be traveling from Southern California's perpetual spring to the warmth of New Orleans, and also wanted to bring back some cooler weather clothing for Berlin. Next, I would bring the same suitcase to Japan, and then back to Germany and eventually to Namibia, too. This meant I had to put cold-weather clothing in with my African summer clothing.
Though I can make multiple climates work in one backpack, it's a bit easier to sit on the lid of a suitcase to push it down while zipping it than it is to pray the zipper doesn't break on your backpack while pushing the fabric together.
Additionally, we can't deny that as a traveler with a suitcase, you just look classier than a backpacker with a backpack. I don't care a lot about this, and in fact even enjoy walking into a super nice hotel with a grungy backpack and watching eyebrows raise, but I also DGAF and not everyone feels like I do.
Alas, things quickly turned tricky with the suitcase. I loved it while I was packing, but fell out of love as soon as I started traveling.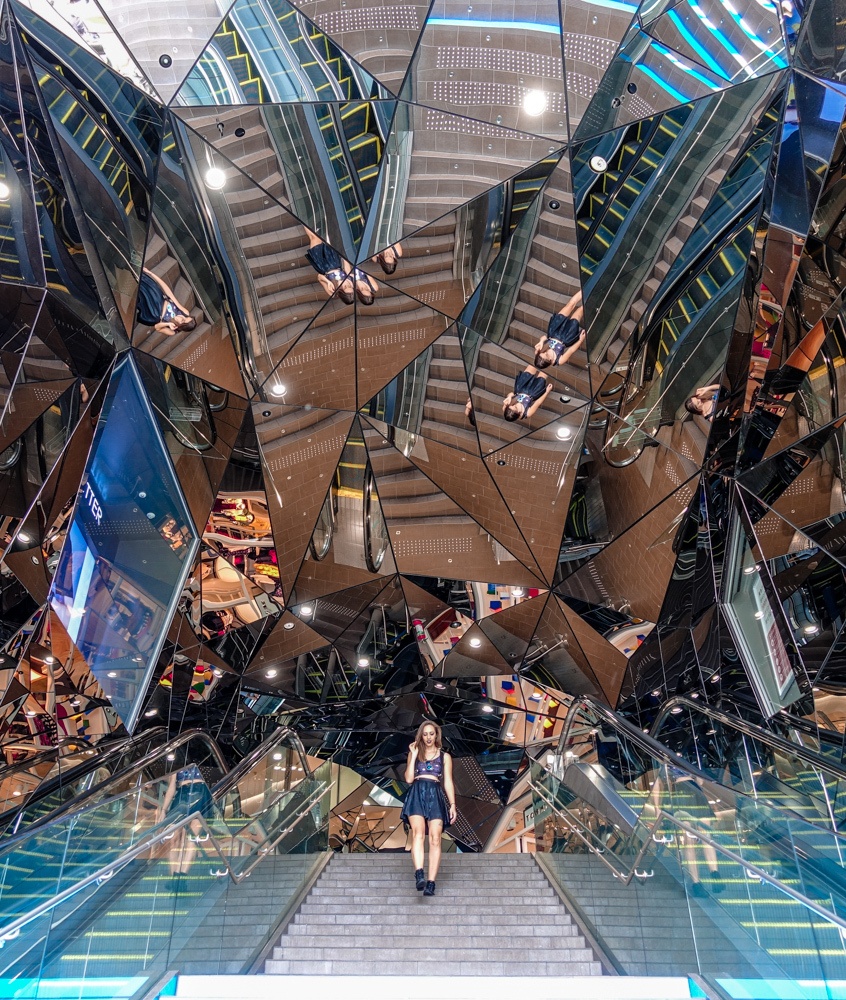 I encountered the first set of stairs pretty quickly – the set of over 100 to get into my apartment. That's after the stairs in the train stations, and the fine cobblestone streets of Berlin. Of course I knew that this would be part of the deal, but I figured that problem would evaporate once I headed to Tokyo – technologically advanced, robot-loving Tokyo.
I was wrong.
As I made my way from the airport to my hotel in Tokyo, with three train station changes in between, I only found one escalator. There were constant stairs! Just to go a little bit up, or just a little bit down, or to the next platform. It delayed me as I stopped to pick up the bag in a crowded subway. I yearned for the convenience of my backpack more than ever.
Southern Africa was no better, where I was frequently dragging my suitcase over dirt paths to get to the lodge doors.
Which one Won:
You guys, I'm going back to my backpack for most situations and applications. While I think that suitcases are fine if you plan on going straight to your hotel and not moving at any point during your vacation, the convenience of a backpack is just much better.
Yes, it can be annoying having to carry it around, but it is a lot less annoying than struggling with a clunky suitcase down 100 stairs. The minor inconvenience of wearing the backpack, which is exercise anyway, outweighs the frequent and major inconveniences of a suitcase for me.
What do you think? Are you team backpack or team suitcase?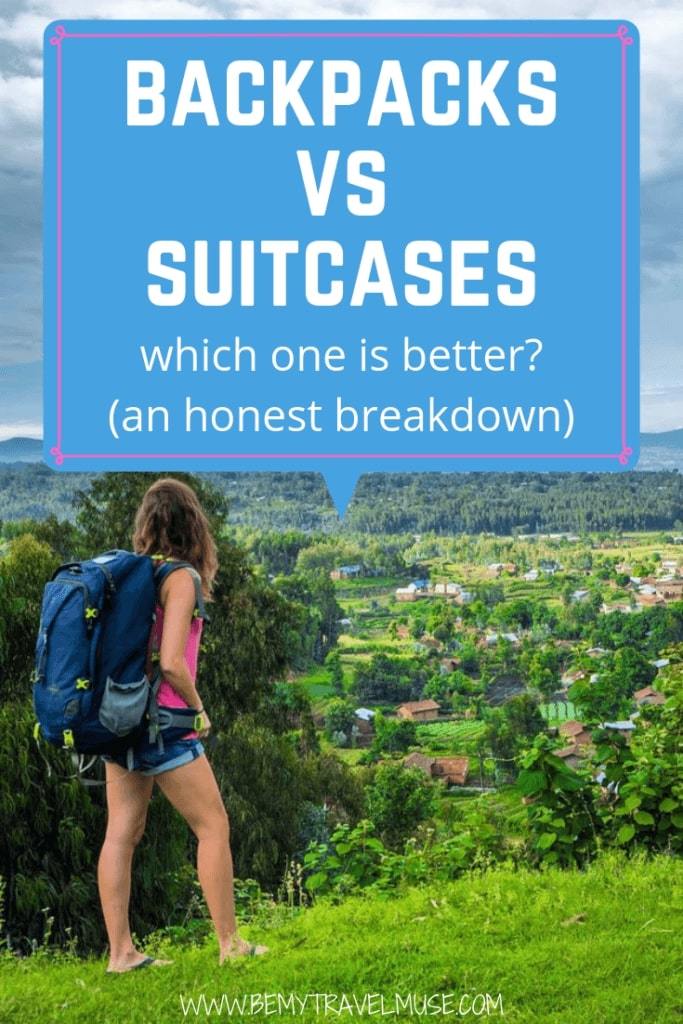 Read Next: