Backpacking in the Alaskan backcountry has been one of my favorite outdoor adventures to date.
I saw moose, a wolverine, a bear, and almost no other people with the exception of another group far in the distance and the occasional bush plane.
Alaska also came with its own set of challenges and special equipment that I needed in order to remain comfortable. I experienced all kinds of weather while on my 8-day hike in Wrangell St. Elias National Park, from snow to days so sunny that I stripped down to my tank top.
I thought the equipment I'd already used in Patagonia would suffice, but I'm so glad that I listened to my guide and upgraded to waterproof and colder weather gear.
Here's what's on my list (Scroll to the bottom for the bulleted list):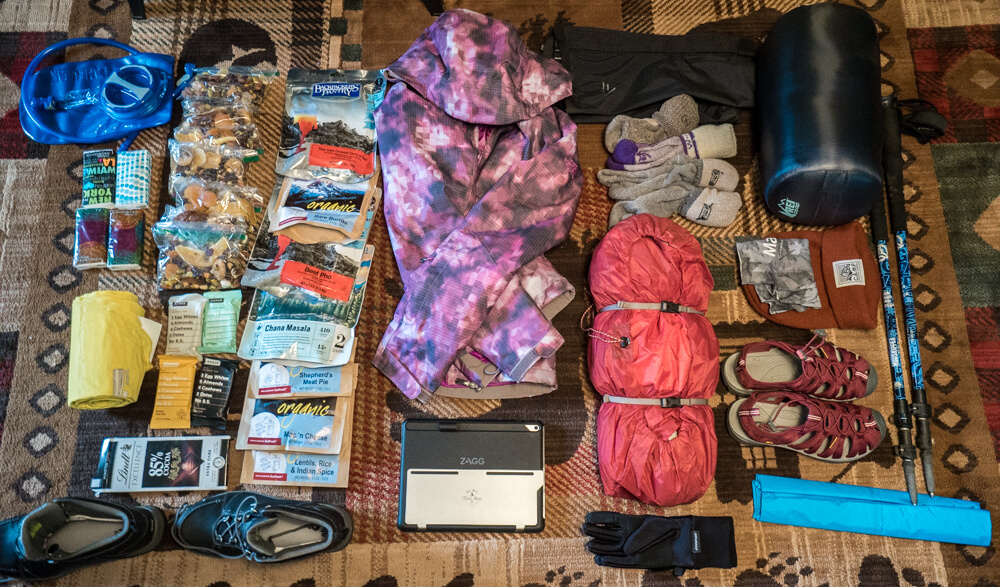 A legit sleeping bag
I'm sorry, I know that a lightweight sleeping bag that keeps you comfortable in super cold temps is crazy expensive. Chalk it up to absolutely every sport getting expensive once you get more into it.
That said, a warm sleeping bag is by far the most important item, and every single ounce matters when you are carrying everything you're going to use, plus a bear can and crampons. Seriously, if you can't get warm, you'll just be miserable and it could even be dangerous! I bought the REI Coop magma sleeping bag in long (I'm 5'8 so the regular is too short) and I'm in love with it.
A legit sleeping pad
Oh man, this makes such a big difference too! I had a crappy one in Patagonia and not only did I feel every tiny rock and tree root, it did nothing to keep me warmer.
The Therm-a-rest sleeping pad I used in Alaska is super lightweight and it will keep you nice and warm. I would suggest getting the long version if you're tall, as I got the regular and my feet hang off of mine a little.
The right backpack
Get a backpack that's meant for hiking. It'll have the right straps for putting on axes, if you need them, as well as crampon straps and a fit that's meant for constant wear. It'll be lightweight as well.
This is super important to try on in person, with weight in it. If you're doing a longer hike like my 8-day backcountry experience, you'll need a pretty big pack. Remember, you want to be able to fit everything inside so that nothing gets wet considering the varied weather you're likely to encounter. This is the closest bag to mine, since REI doesn't make what I had anymore, but again, please try this on in person if you can.
Also make sure that your bag has a rain cover! You'll be using it plenty in Alaska.
Hiking boots with real tread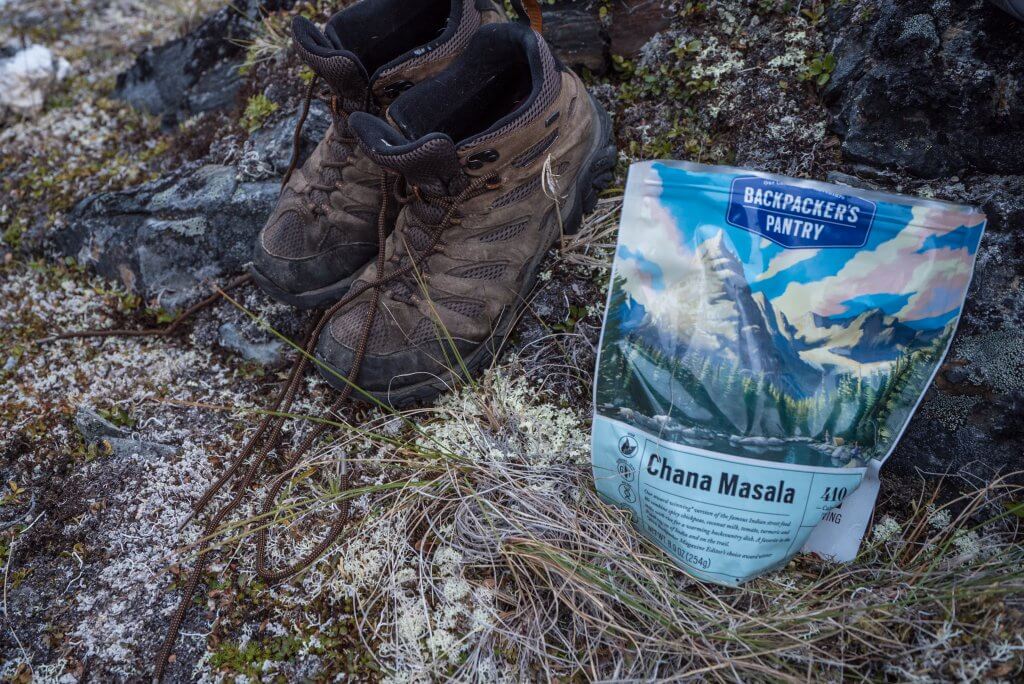 The first pair hiking boots I bought — to replace my old pair that had holes — were off of Amazon. All of the reviews were stellar but I realized these were from people who had never hiked before, and certainly weren't taking on terrain like one encounters in Alaska.
There wasn't a trail in Wrangell St. Elias where I went, and if you're truly in the backcountry, there won't be for you either. You'll be walking mostly on rocks, through rivers, and over wet, marshy ground. Get boots that can handle that! I tested and recommend these by Ahnu.
Close-toed camp shoes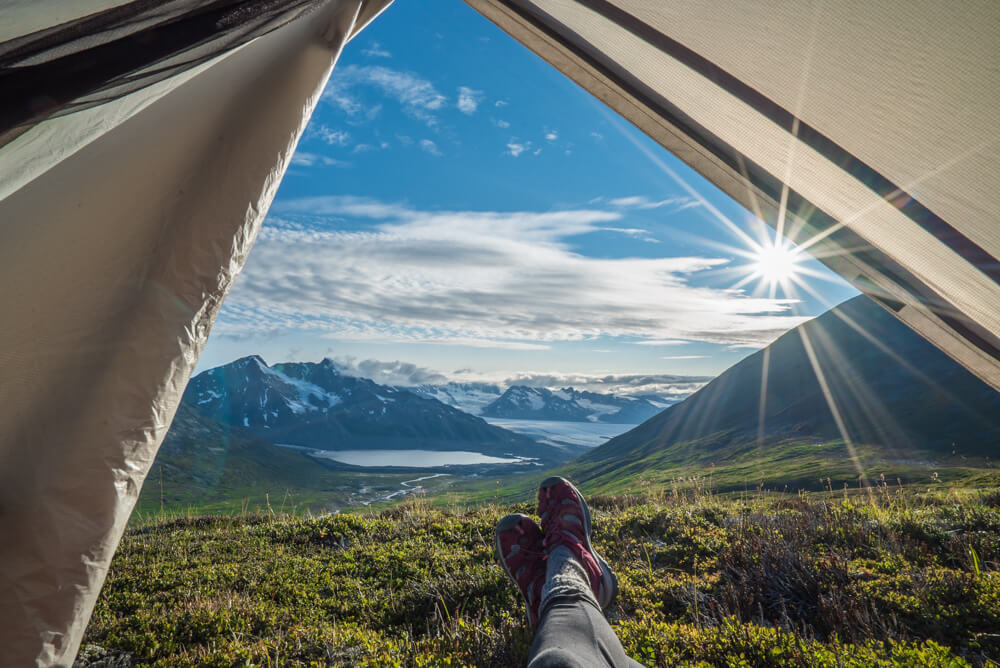 I'm from Southern California and flip flops are my religion. Shoes are foot prison, am I right?
I previously brought along flip flops to put on when in camp, but in Alaska, that's a very poor choice.
The 'campsites' are just where you end up parking for the night, and usually you'll encounter lots of rocks, wet ground, and a multitude of opportunities to slip right out of flip flops and stub your much-needed toes. My KEEN whisper camp shoes are lightweight, mostly waterproof, and as dorky as I used to think they looked, they are completely necessary in Alaska.
A light but resilient tent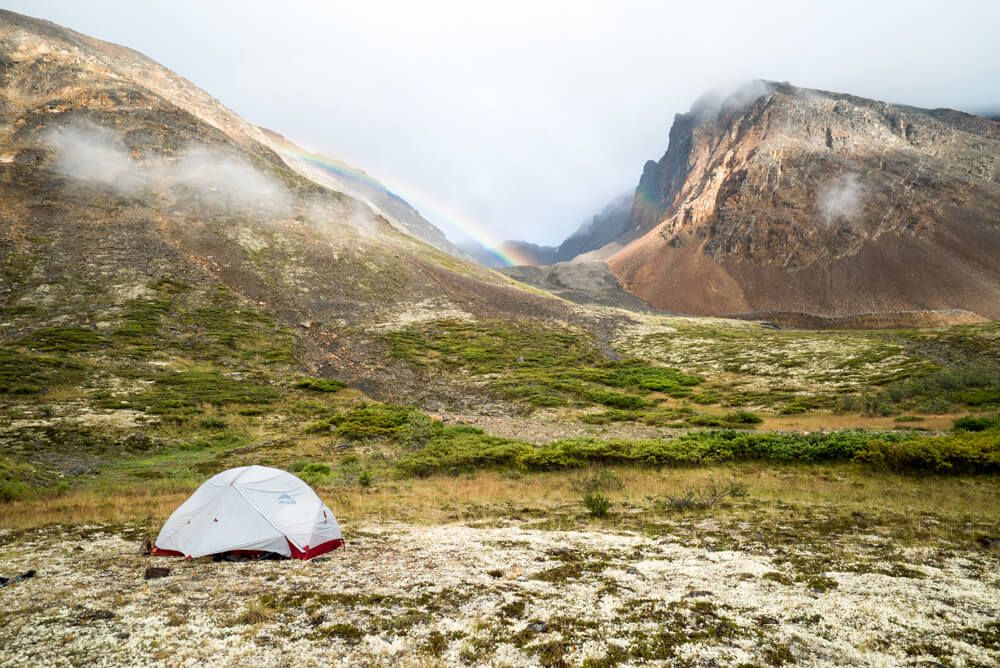 I used to think that my two-person MSR tent was the shit. This tent offers a good amount of space, but it also acts a bit like a sail when the wind is strong. Make sure that you use the ropes on the sides and secure it to rocks in case you encounter a strong storm, like the snow I encountered.
I'm still going to use this tent, but there is probably a better option out there with a different shape (think lower and flatter).
Waterproof gloves
For the love of God, get waterproof gloves for hiking in Alaska! My hands would have been freezing constantly if I didn't have gloves that were waterproof. They still were wet quite a bit since my gloves weren't the best, but my hiking buddy said his hands stayed dry with his Sealskinz gloves. I'll invest in those next time.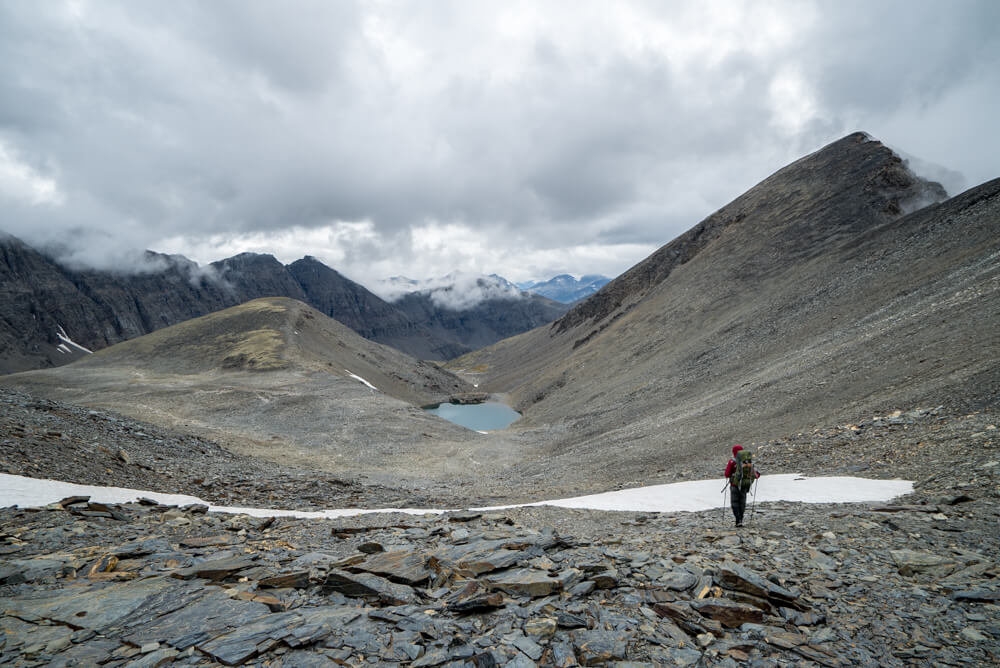 Those are the main things that are specialized for Alaska that I felt needed further explanation. Here's the complete list:
1 sports bra
Enough underwear to change daily
2 pairs of yoga pants or whatever you prefer to hike in
Waterproof pants (I bought kid's XL to save money)
Cooking stove and at least 2 gas containers
Spoon/fork or spork
Food you can easily stuff into a bear container

1 easy camp meal per day
1 bag of fruit and nuts per day
1 bag of breakfast – granola and milk powder – per day

1 bear container (I rented mine for free from the rangers at Wrangell St. Elias National Park)
1 compass, beacon, and satellite phone (can rent the latter two in Anchorage)
1 pair crampons if you'll be walking on glaciers (can rent at REI in Anchorage)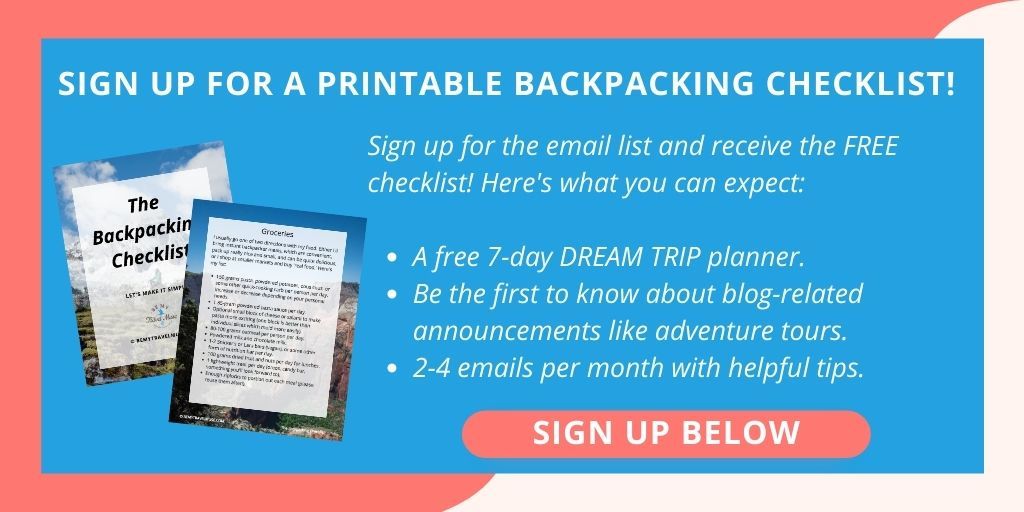 Tech gear
For me, reading, writing, and photography are always a big part of my trips. I brought along my camera (you can read all about that here), a solar charger, my iPad and ZAGG keyboard (which I used to write this post while still on the hike so that it would be as fresh and relevant as possible) so that I could read and write during the trip. It might seem excessive, but for someone who does photography and writing for a living, it's a must!
Those are my top packing tips for hiking in the Alaskan backcountry, an adventure you'll remember for a lifetime.
Happy camping!
*Some of these links are affiliate links and BMTM partners, however all of the gear mentioned is what I actually use, and the reviews are sincere. Any purchase you make through one of these links supports this site at no extra cost to you.