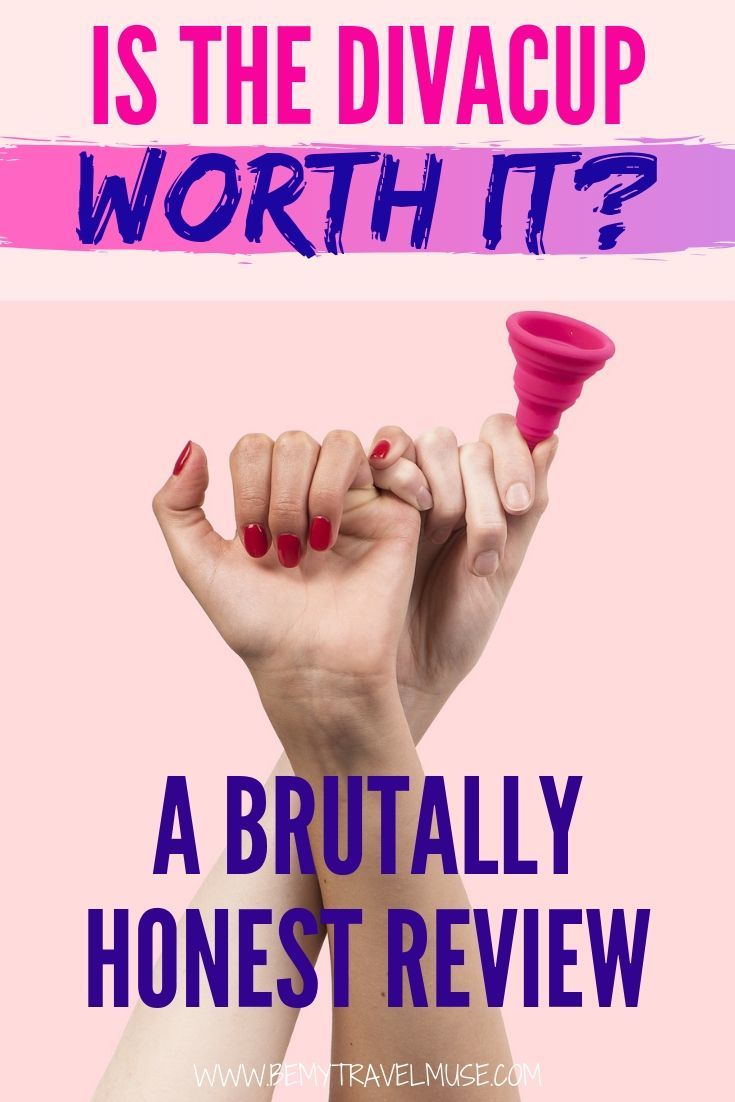 All hail the DivaCup, a life-changing (really though) little silicone menstruation cup that has made my period and hectic travel schedule so much easier.
Ladies, and gents too if you're into it — we are inclusive around here — it's time we talk about the DivaCup.
Now truth be told, my relationship with the DivaCup hasn't always been positive. I had some pretty bad leaks early on, causing me to swear it off for years. But then after my friends raved about how great it was I decided to give it another try and have been using it again for the past few years leak-free, and with much enthusiasm I might add.
Have questions about the DivaCup? Are you curious if it will work for you and what to expect? Here's everything you need to know:
How the DivaCup is superior to pads and tampons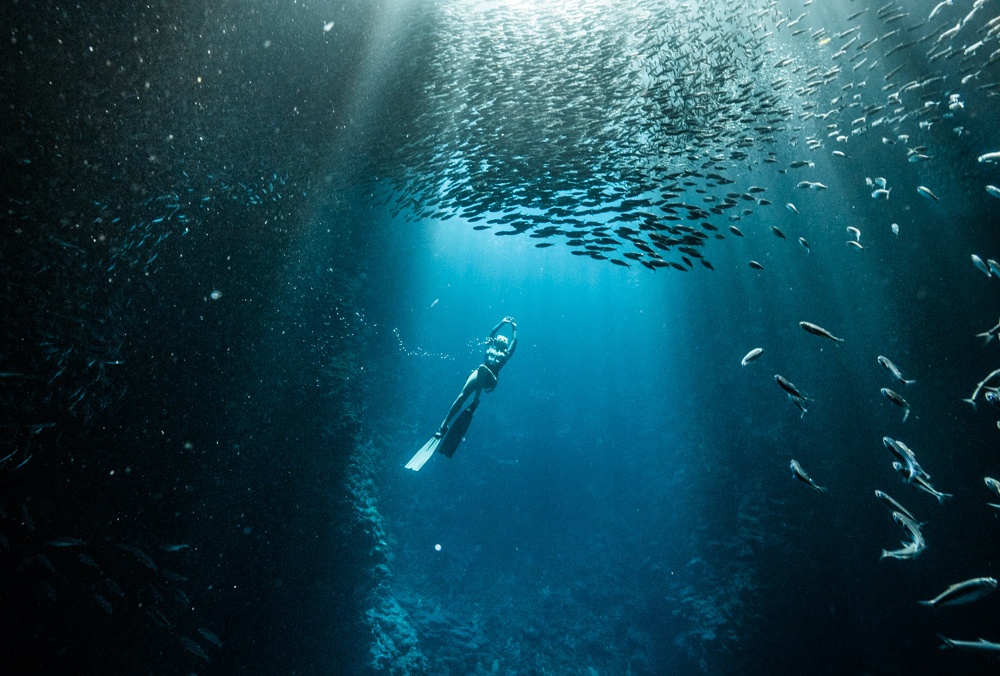 You know how weird things used to be in the Victorian times? Have you heard that women used to black out their teeth so they could look like they were rich enough to afford sugar, and things like that? Well I think that in a couple hundred years people are going to look back and wonder, Why did women shove bleached and deodorized cotton up their vaginas?! Think about it, it's weird, and it can't be good for us.
Moreover, I typically need a minimum of 5 to 6 tampons per day during my period. Not because it's particularly heavy, but because how do you manage to not pee on it, at least a little bit? Additionally, I can't handle all of the cleanup required when wearing a pad. It feels like a diaper, and you certainly can't swim with it.
All of this led me to the DivaCup in the first place, which even on a heavy day, only needs to be washed out twice. You can also keep using it for months or even years, without all of the waste that tampons generate.
How do you avoid leaks with the DivaCup?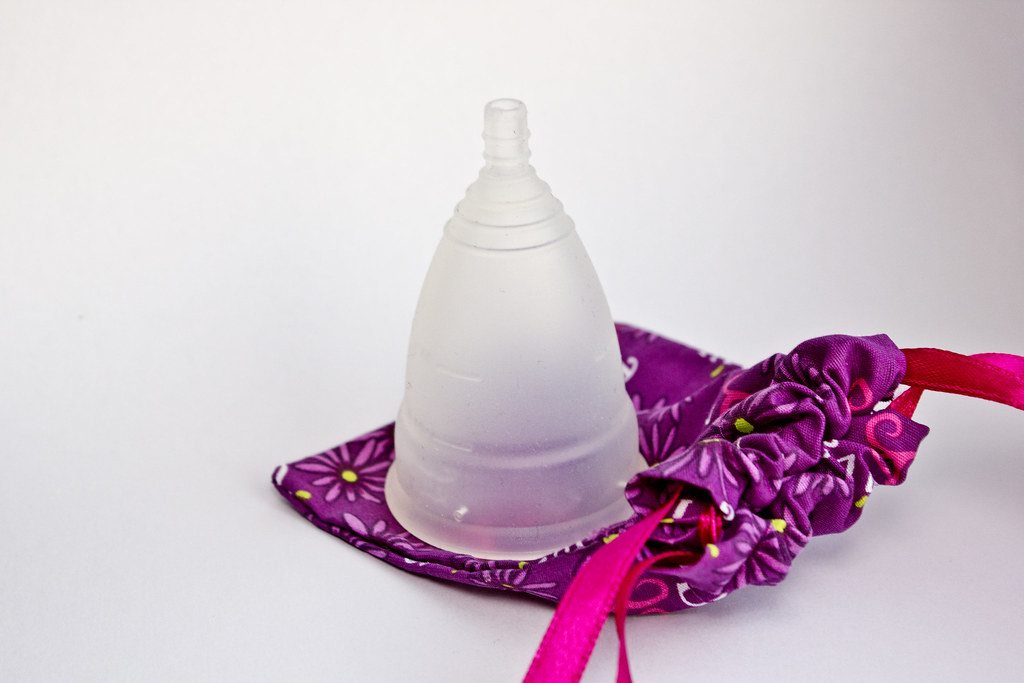 This is where I went wrong in the beginning. I had two pretty terrible mishaps which resulted in leaking all over my shorts, twice. My issue turned out to be the way I was inserting it, which would result in part of it always getting bent in.
Then I learned that folding it in half before inserting, and then pulling down a bit while twisting gently to make sure it unravels was all I needed to do. I haven't had a leak over the past couple of years. Here's information on how to insert properly.
Removal is pretty easy, too. Just grab the end and gently pull it out in the shower. I've never had any difficulty with this and haven't had issues with it traveling higher than I wanted it to, either.
What about washing it out?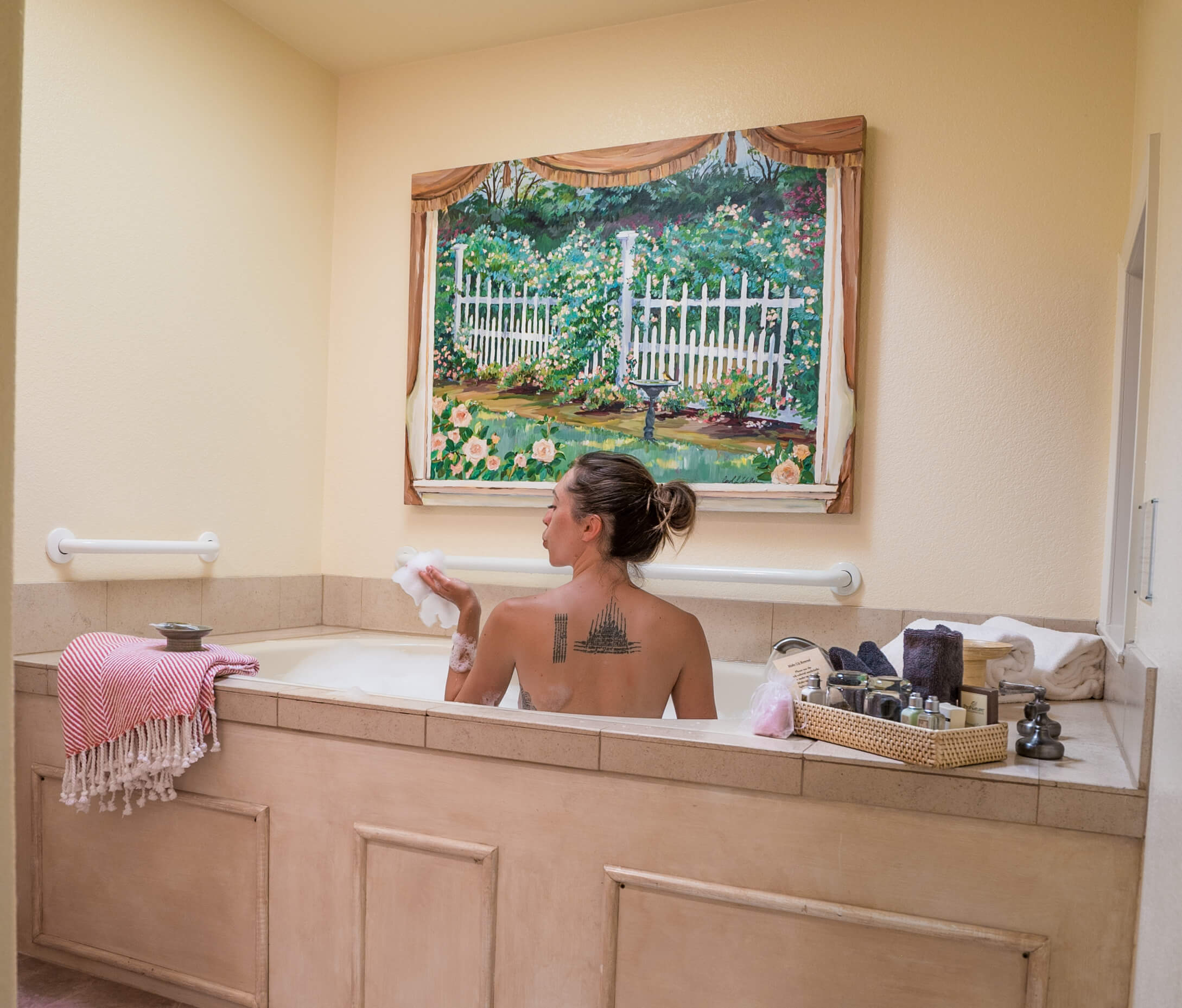 One of the most common concerns about the DivaCup is how and when to wash it out. I've honestly never had a problem with this, despite traveling to plenty of remote and developing countries and even going on multi-day hikes with it.
Generally, I wash it out in the shower in the evening and in the comfort of my room in the morning. It usually doesn't need more than that. If your flow is heavier, most cafés and coffee shops tend to have one-room bathrooms, so you'll have privacy and easy access to the sink. If not, I don't see why any woman should have problems with another woman washing out her DivaCup in the women's bathroom. We all bleed. We get it. But again, I've never actually had to wash out my DivaCup in a public restroom where anyone would see me. This is after years of use.
Cleaning the DivaCup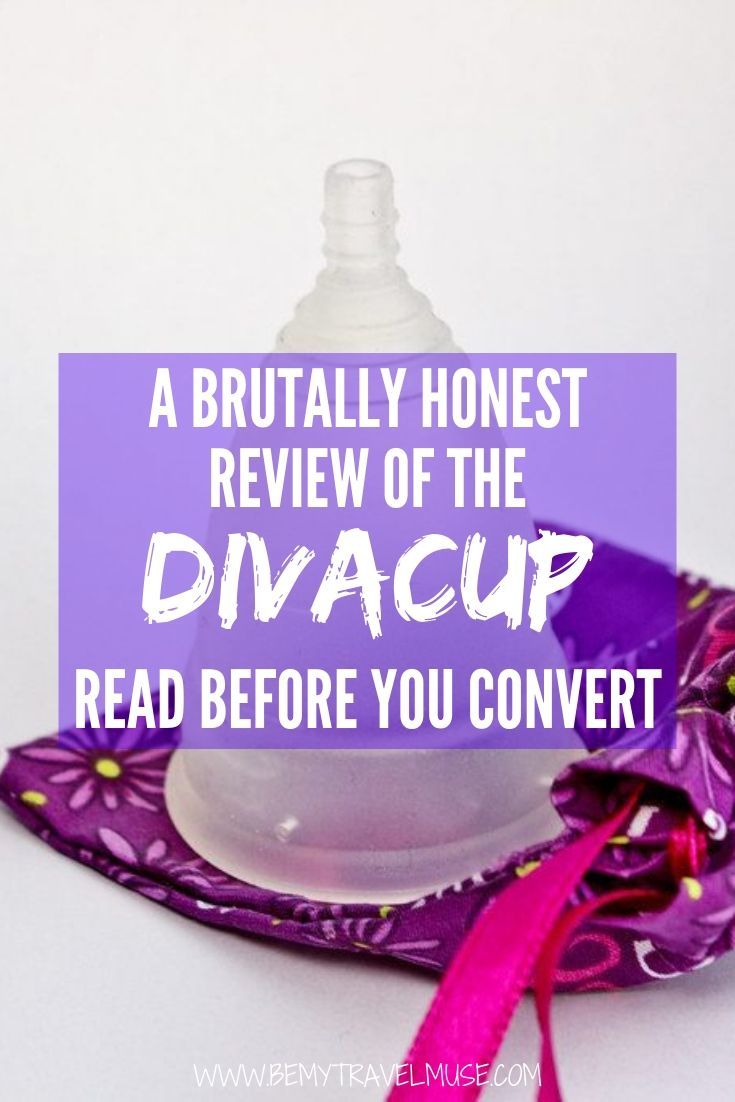 Obviously, since you're going to be using this DivaCup month after month, cleaning is important. You can sanitize your DivaCup by boiling it or asking your accommodation for boiling water, which they should offer at breakfast for tea, even in basic places, and putting your DivaCup in a glass and covering it with boiling water.
Some women have asked about cleaning the DivaCup while you're actively on your period. What do you do if the water is not drinkable in the country that you're in? Typically, since I'm showering in this water, I'm also washing my DivaCup off in it and boiling it when I can. This has not caused me any issues. I'm also the type who always brushed my teeth in the sink water too, and again, have never had any problems.
What about other brands?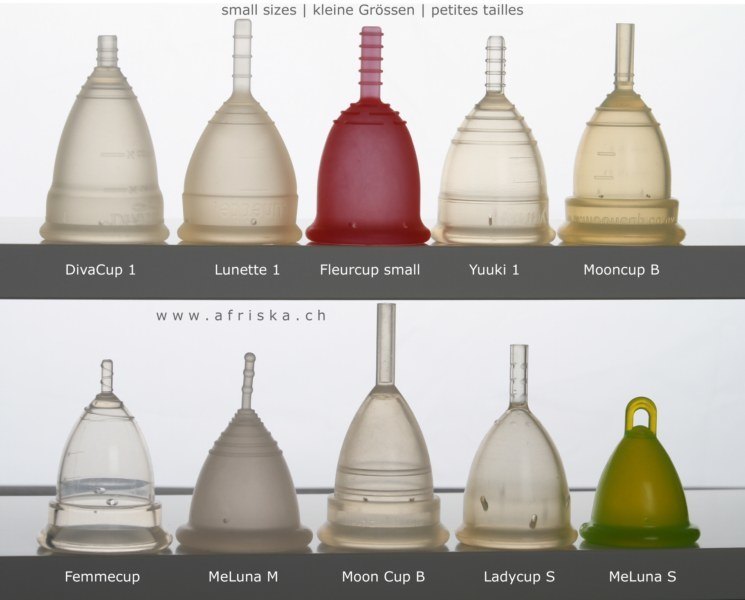 There are many different brands of menstrual cups out there. The DivaCup is one option out of many that, frankly, all look the same to me. Having not tried any other brands, all I can recommend is the DivaCup, but it seems like as long as it's made from medical-grade silicone, you should be good.
For me, the freedom of being able to go out scuba diving all day without worrying about a wet tampon, to hike all day without worrying about leaks, and to give up the task of finding tampons, much less organic ones, on the road have all contributed to my love of the DivaCup.
It's versatile, it allows me to be versatile, and I feel much less limited by my period now. This is just one of many things to simplify your life on the road, but it's a big one when you're a woman!
By the way, in case it needs to be said, nobody paid me or gave me any money nor a free DivaCup in exchange for this review. I just love this product and think you will too! If you buy through one of my links I get a few cents via affiliate links at no extra cost to you.
Read Next