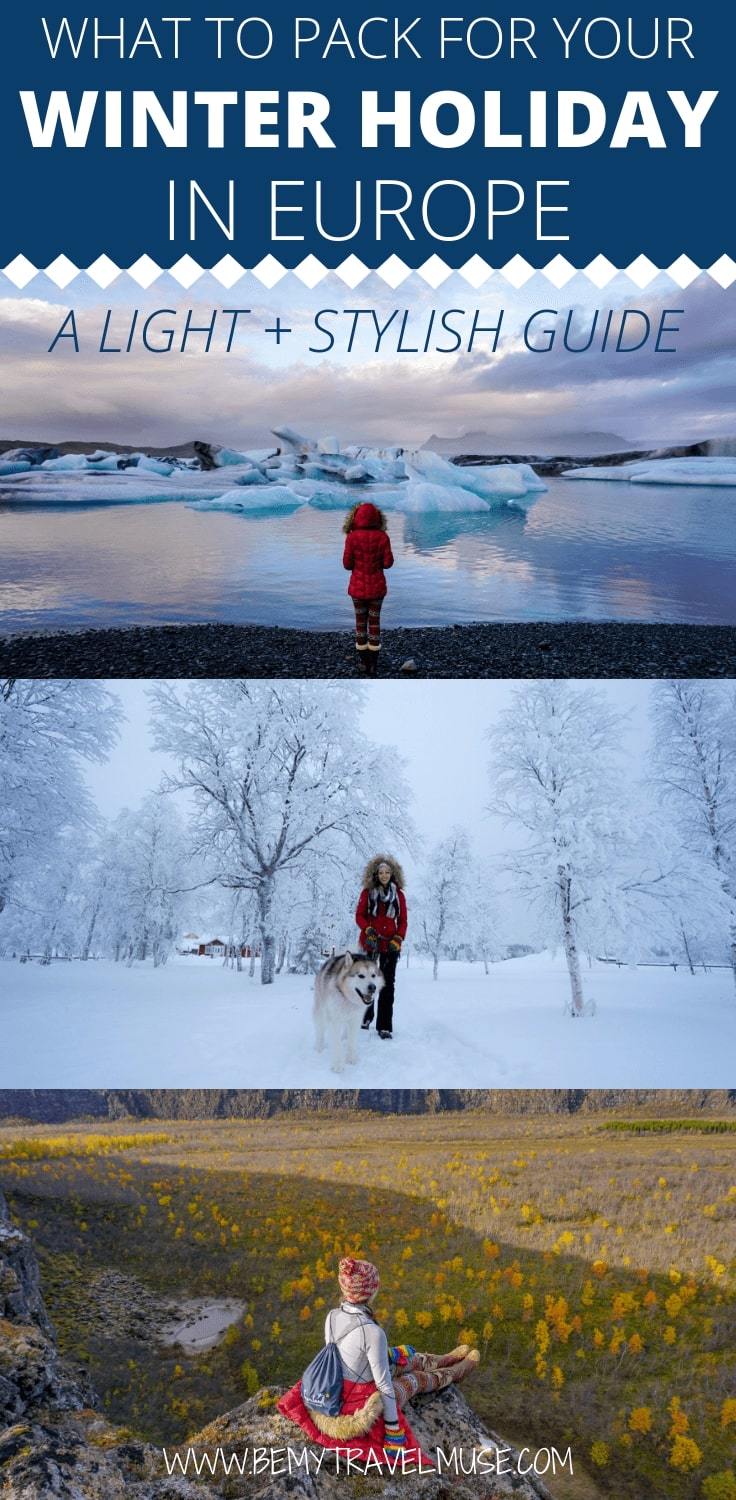 Think that Europe is only awesome during the summer? Think again.
With its festive Christmas markets, snowy forests, and general lack of tourists, Europe in the winter is more enjoyable than you might think. I was pretty scared of the cold at first, but realized that with one simple tactic, there's no such thing as bad weather.
What's my secret? Layering!
Even my clothes from California worked perfectly in the European winter, much to my surprise. I was so happy that I could retain my fashion from home yet still keep warm despite the sub-zero temperatures.
Here's my ideal packing list for Europe in the Winter:
Start off with some basic cotton undershirts. I happen to have 2 long-sleeve ones and 2 tank tops that I layer underneath heavier clothing. These are just cheapies I've had for years from the likes of Target and Forever 21.
Next I rely pretty heavily on leggings. I layer two pairs on particularly cold days. Pictured here is a pair I bought for €2 at the Turkish market near my place in Berlin. I couple these with other pairs I've acquired in China and back home in California, rotating each day to create a new look.
I also carry three sweater dresses with me at any given time. This basic one is perfect.
I also always have a chic wool jacket on-hand. It's not lined, but since I'm layering, it keeps me plenty warm.
Perhaps most importantly, proper footwear is the key to staying warm. This is something I put a decent amount of cash into. Believe it or not these are Ugg brand! I was a bit afraid to wear them nonstop without breaking them in first, but they remained warm and comfortable, perfect for any weather and never a problem for my (semi-wide) feet. They have two styles that match this one pretty closely on sale now: The Adirondack and Elsa boots.
I'm also a big fan of my lace-up black boots, which you can find me in year-round. I find they're the perfect accompaniment to almost every outfit (at least that I own). I got mine from Get the Label and they're sold out now but here's a similar pair.
Next we have to talk about the accessories, which are essential for warmth. Ever since I started posting my winter photos, the same comment keeps coming up over and over: "I love those rainbow gloves!" I love them too! I purchased mine from a woman in Nepal before my Annapurna trek, but if you want a similar pair, you can buy them on Amazon.
In this photo I've done something similar – layered cheapie leggings under more funky ones (I'm wearing my beloved Black Milk Galaxy ones here), along with a super warm high neck sweater dress and a thin, long-sleeved shirt underneath.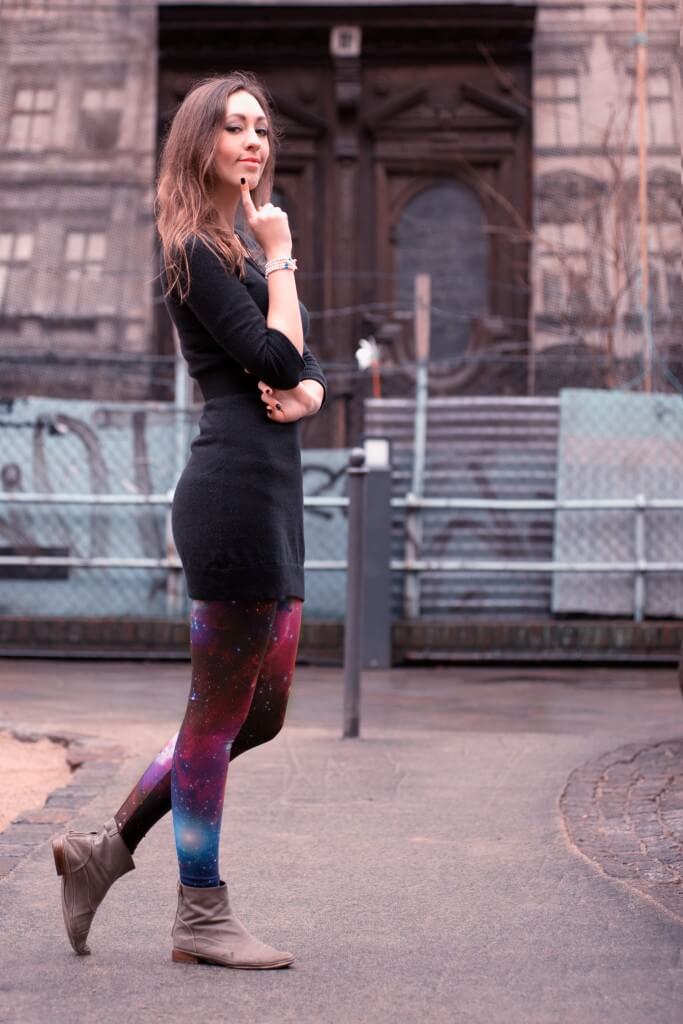 On my wrist are some white Tibetan prayer beads and around my neck I'm wearing a bronze Buddha amulet from Thailand. It's also a good idea to always have several pairs of nice warm socks on hand, a thermal shirt or two (which are usually pretty thin and easy to pack), loose jeans that you can wear leggings under, and a thermal jacket in case it's particularly cold.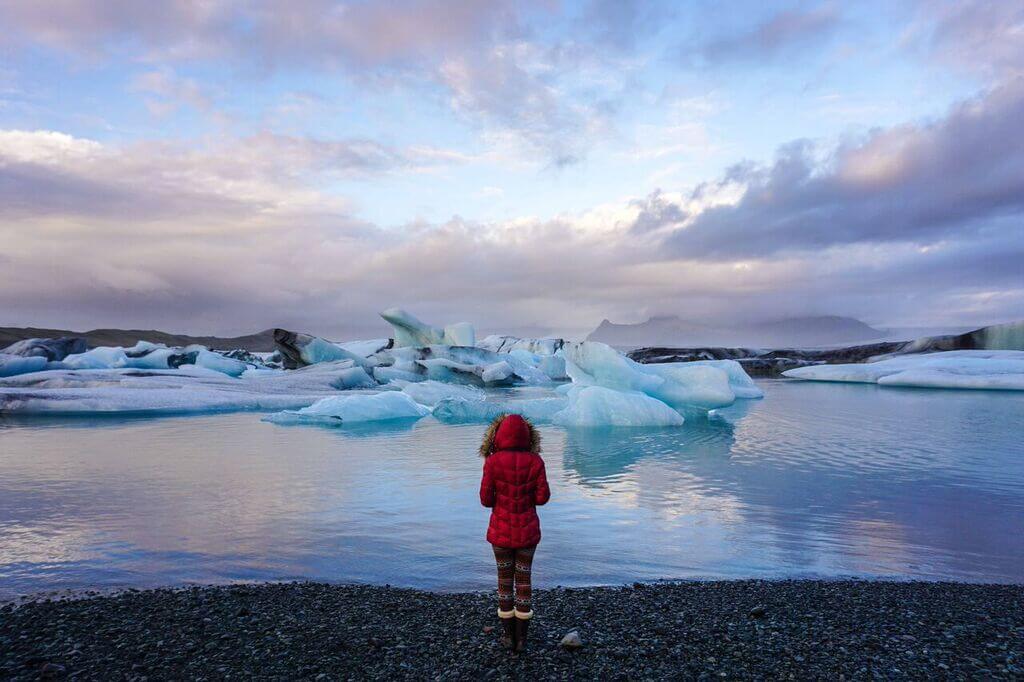 I also have a heavier winter coat for when it's mega-cold outside. It's puffy, and has insulated me well even in temperatures under 30 degrees!
Finally, here's a complete list for your easy reference:
I thought winter would be super scary, but it turns out it's absolutely beautiful and enjoyable, as long as you're wearing the right stuff. If you need any additional motivation, I promise these 15 photos will make you want to visit Germany right now! I hope you liked this fashion-oriented post. Be sure to stay tuned for my next post on how to pack carry-on only even in the winter, with all of the aforementioned in tow!
*Thanks to Get the Label for providing me with these awesome black boots after my last pair finally succumbed to the dust at Burning Man! I can't be without my black boots!