When planning out a trip somewhere, I think we can all agree it goes step one: pick a place.
Step two, figure out what the heck you need to bring.
I've got a lot of experience with packing. In fact, I kind of feel like I'm always packing or unpacking. I've tried periods of living in one place and not traveling, but I am spectacularly bad at it.
However packing is something I've become incredibly good at due to years of practice, trial, and (much) error.
Ergo, it felt like time to put together a packing list that encompasses all the packing lists.
I've also invited Kortney, our resident low-maintenance travel beauty expert, to weigh in with her best tips as well.
We're doing this for all of us.
This is what to pack when you're traveling to anywhere in the world:
Click to jump to a category:
Clothing
What should you wear? These suggestions will help you practically prepare for whatever climate you might encounter, though it's always fun to leave a little room for fashion, too. Unless I'm heading somewhere super expensive, I tend to leave room in my backpack for some purchases on the road. I love having a mixed wardrobe on the road, and bringing it back home to mix and match too!
Deserts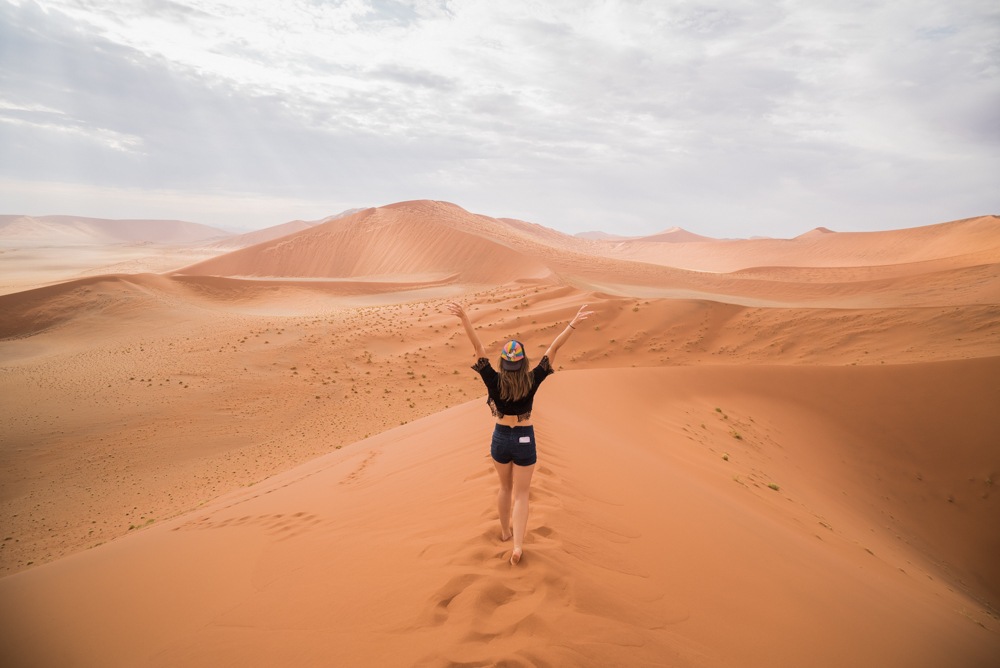 Mmm there's something so satisfying about the dry heat of a desert without any mosquitoes or humidity to make it unenjoyable. Yet it's not without its pitfalls. Sometimes deserts are intensely hot only to become intensely cold at night. They're extreme environments in so many ways, so it pays to be prepared. Here's what I bring:
Jungles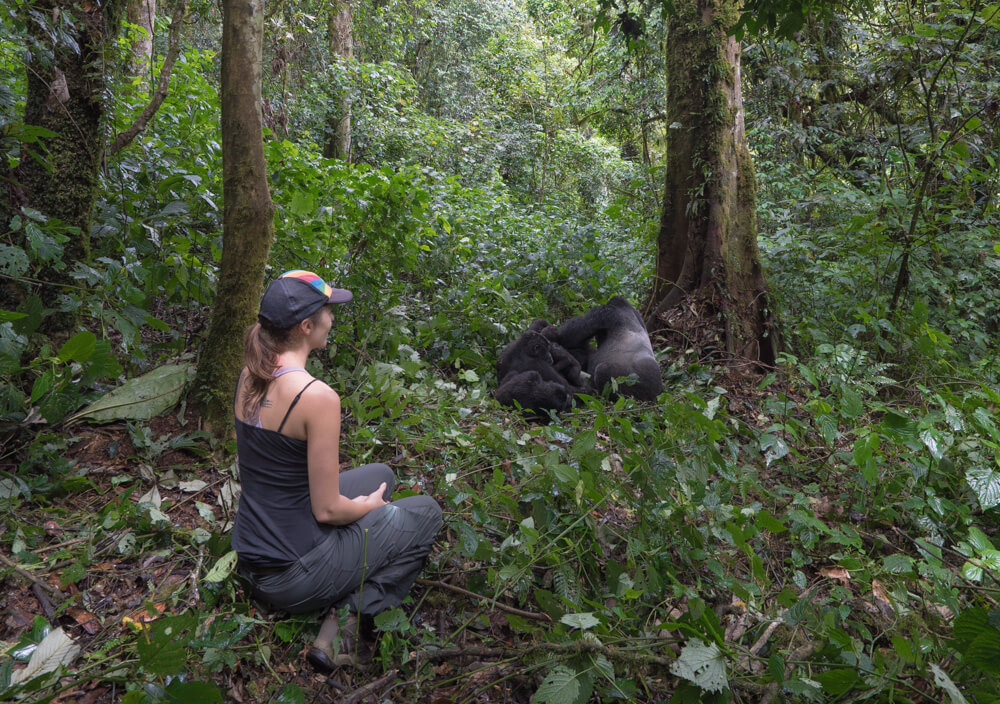 Jungles are hot, wet, and sticky. They are also where some of the best spots in the world are to hang out in. Basically all of Southeast Asia is jungly, as is much of central Africa and my (second) favorite state, Hawaii. The key in jungles is to wear lightweight clothing, to stay away from denim, and to find things that won't easily show sweat stains. It'll happen!
➳ Click here for a packing list for Africa
➳ Click for a packing list for Southeast Asia
Mild Climates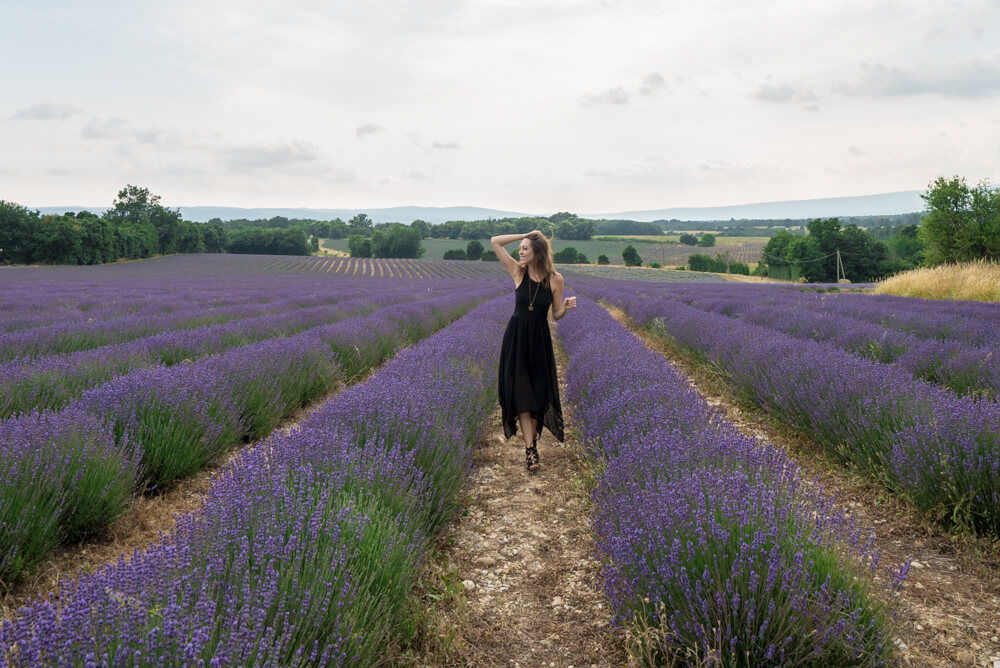 Who doesn't love the perpetual spring of Southern California and the mild weather of the mediterranean? In mild climates I feel like I have more space to experiment with my wardrobe, and tend to insert things like patterned overalls, high waisted shorts and crop tops, and patterned leggings. It's all about layers when it cools down, and mixing and matching.
➳ Click here for a packing list for Europe in the Fall
Cold weather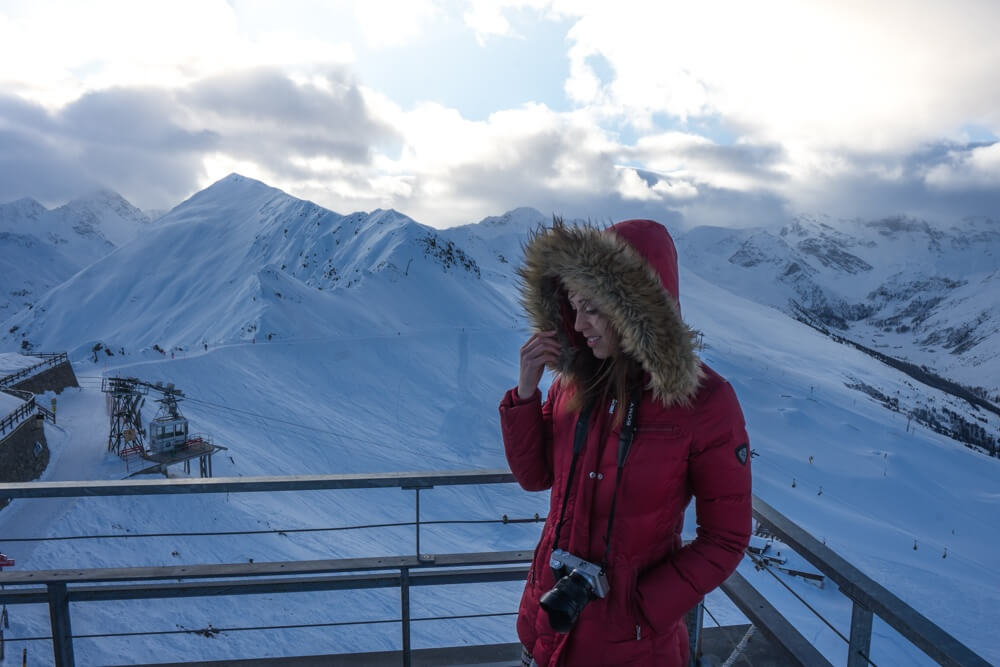 When temperatures dip below freezing, or when you're in for all kinds of weather in one day, the best defense is a bunch of layers. Here's what I bring to mildly cold climates:
➳ Click here for a packing list for Iceland
➳ Click here for a packing list for Patagonia
Really cold weather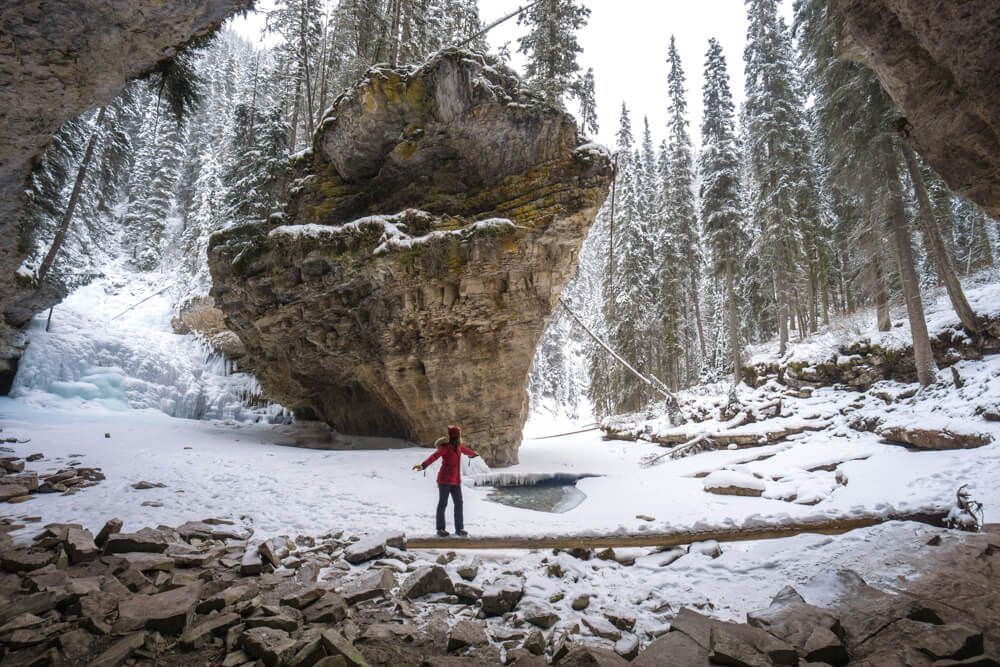 In places like the arctic, the northern parts of the States or Canada in the winter, or anywhere that temperatures start to creep from -10 degrees and below, it's time to invest in some serious winter gear. Temperatures like this don't have to mean staying indoors if you just wear the right things:
➳ Click here for a packing list specific to ski trips
➳ Click here for a packing list for Europe in the winter
Beaches
I don't know about you, but when I'm in a beachy destination you can pretty much always find me in my bathing suit. One should always be prepared for a swimming opportunity, right? However for those places that require I wear clothing to enter, here's my packing list for beaches:
➳ Click here for a packing list for Thailand
➳ Click here for a packing list by Kortney specific to Zanzibar
Modesty Considerations
In some countries, you really can wear whatever you want and in others, it'll bring everything from unwanted attention to trouble with the law. Here's Kortney to talk modesty requirements: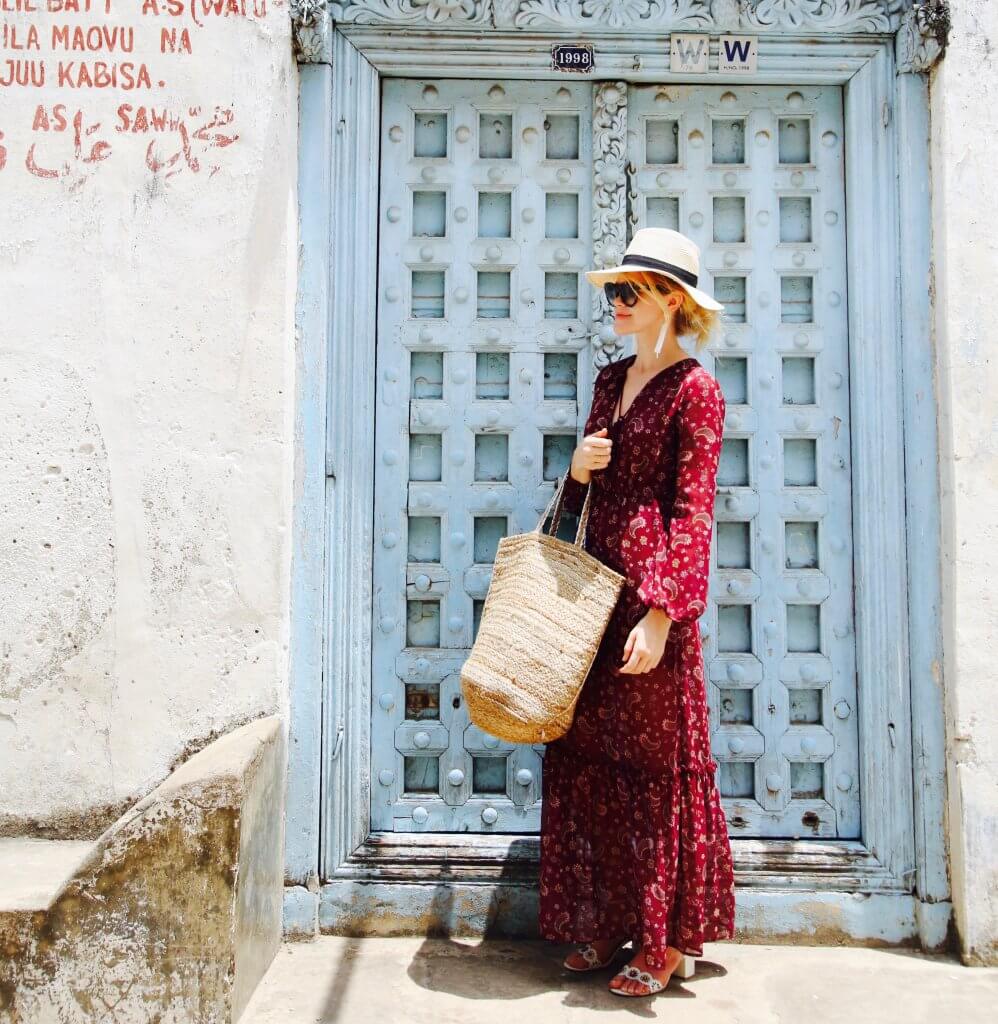 We travel girls are easily one of the most independent breeds of women in the universe and rules and molds are only designed to be broken — however, respecting the cultural norms of a country is not only necessary for every respectful traveler, it's sometimes important for your own safety.
When traveling, bring respect with you wherever you go. Remember you are a guest and experience the destination to the fullest by adopting everything about the culture – even if that means dressing in a way you don't agree with for a few days.
Here are four tips for keeping modesty in mind:
Research the country before you go – Dive into what information already exists about the country you're going to. When visiting a particularly religious country, it's important to observe their traditions especially when entering or exploring around a place of worship. Other countries, those traditions go beyond a place of worship, so it's best to know your facts and be prepared. Simply Google the country name plus 'modesty considerations' and you'll get some sources specific to your destination. In Turkey, for example, it's required that women wear a head scarf when walking around a mosque. In Italy, you need to cover knees and shoulders when entering a church. In the Maldives and other majority Muslim countries, women must be fully dressed on a public beach. There are dozens of guidelines and rules to each destination, so be sure to do your research.
Always carry an oversized scarf with you in your bag; this is an easy way to make sure you can always switch to a more conservative look if you find yourself in an area where you could be offending locals.
Always pack a more conservative outfit choice – When traveling around the world, be sure you have at least one go-to outfit that leans toward the conservative side that you can rely on in unexpected situations where modesty is more appropriate.
Use Common Sense – While wearing Lululemon sports bras and our beach bikinis in public may be a cultural norm in the United States non-offensive, one must remember that even in westernized European countries this is still not a norm. Be respectful of the places you visit, dress with some degree of modesty and save more minimal outfits for beloved beach destinations and escapes.
Toiletries
So what do you need to bring with you and what can you refill on the road when you travel? The good news is, with the exception of super remote areas, you can usually at least find Pantene, deodorant, and sunscreen on the road. I still like to come from home with everything I need for at least the first week. Here's what's in my bag: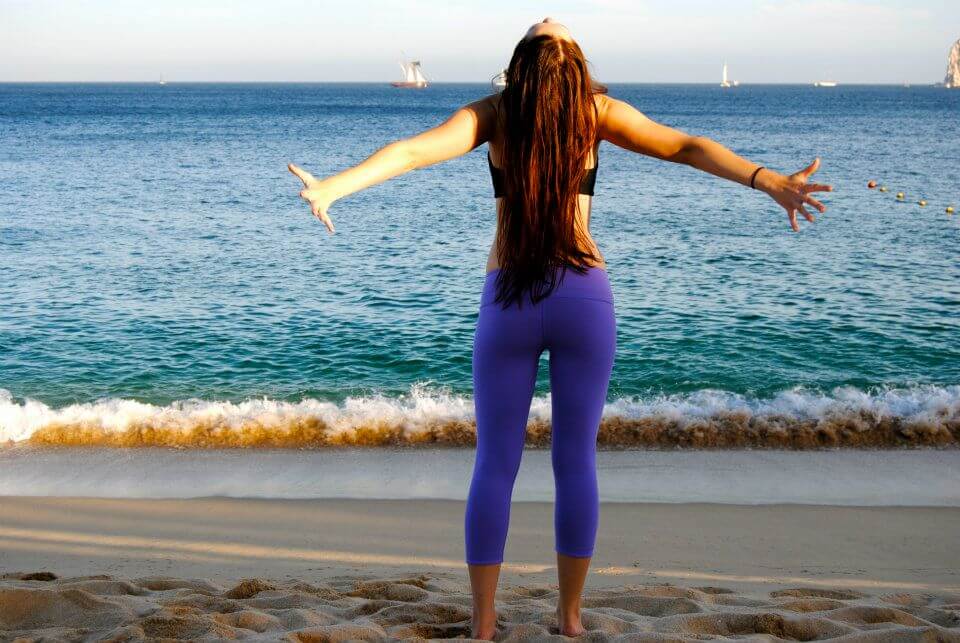 1 100ml or less container of shampoo
1 100ml or less container of conditioner
1 100ml or less container of face wash
1 100ml or less container of body wash
1 100ml or less container of body lotion
Nudu Moisturizers and washes if I'm in dry climates
Enough Venus razors for my whole trip
Two deodorant sticks
Enough floss for my trip, 1 under 100ml toothpaste, toothbrush
1 Diva Cup (it makes life easier for that special week each month)
Tweezers
Nail clippers
➳ Click here for my makeup and a video of my 5-minute makeup routine
Kortney's favorite natural products
When abroad, you never know what beauty disasters you will face. I suggest heading to Amazon or Target and grabbing a few shampoo bottles and filling it up with these three miracle products before embarking on your journey – they go the mile in emergencies and could be the difference between the perfect trip and a disastrous one.
Coconut Oil – It's an "all over" body moisturizer, split end remedy, hair mask, lip balm, eye cream and if you have foot blisters from walking, a quick layer of coconut oil will help it heal faster.
Apple Cider Vinegar – Great to use when your hair needs extra shine and a great skin exfoliator when your dull skin needs to return to regular vibrancy. Also, this is great to sanitize your toothbrush with so it stays on top of its hygiene game – a necessary travel must.
Tea Tree Oil – When you have a breakout, add a dab of this to the problem area the night before and blemish be gone. Also gross but good to know: if you ever pick up a foot fungus in a hostel or hotel shower (a complete possibility), this will be your best friend as it is loaded with anti-fungal properties.
Baking Soda – Pack a zip-locked plastic bag with a few tablespoons of baking soda. Mix with your toothpaste to keep teeth super white (even when you're home, you'll never go to a dentist for bleaching again).
Low Maintenance Hair Tips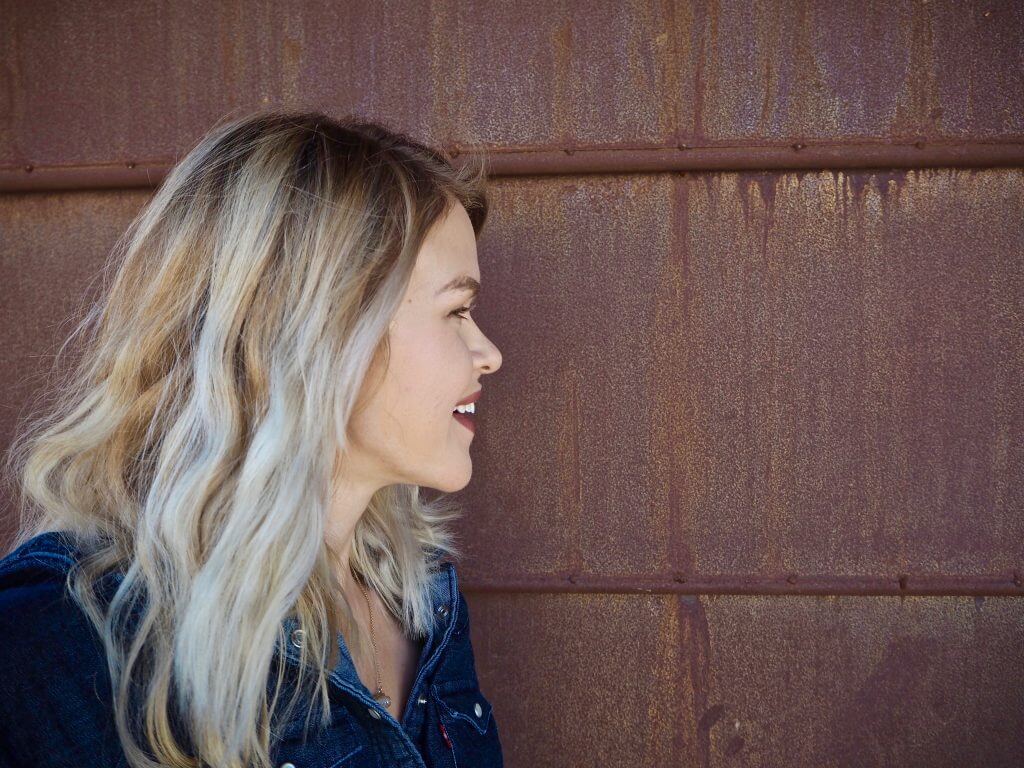 Hair is the silent sufferer when it comes to long-term travel. From jumping off the notoriously dry environment of airplanes to being thrashed by wind to saltwater dips in the sea and constantly sleeping on different surfaces – your hair suffers, and the influx of dead ends post-trip will show you that.
Before embarking on a trip around the world, your first order of hair business should be to go to a cut and color that will grow with you over the next several months. You want to remain photogenic for capturing all those breathtaking moments abroad, so be sure you pick a cut that doesn't require maintenance.
Follow these hair mantras while abroad and it will save your locks damage:
Always put your hair into a braid before sleeping and while in airplanes (otherwise it acts as a net for germs)
Pack a silk pillowcase – these do wonders for maintaining hair shine and minimizing tangles (and stressful brush sessions) in the morning
Apply coconut oil to your ends before sleeping
Wash only once per week and use dry shampoo in meantime
When washing, condition twice with special attention on ends
Let your hair dry naturally and never sleep with wet hair
Use shampoo and conditioner free of Sulfates
Do a low-maintenance hair mask when you can
Be sure to book a hair appointment for when you get back home (at least for a trim), but the tips above should keep your locks in glam status as you trek around the world.
Other Essentials –
Backpacks, theft proof gear, and purses
So what do you put all of this lovely stuff in? What else do you absolutely need to bring in order to make your packing list complete? Kortney and I are splitting this section with our respective ideas of what is almost always a good idea to bring along.
I rotate between the following 3 backpacks, and have for about 3 years now:
If you plan to pack carry-on only, Pacsafe Venturesafe EXP45: This is a very simple and straightforward backpack with all of the awesome anti-theft technology, and I especially like that it opens up like a suitcase.
If you need that extra space, PacSafe Venturesafe Exp55: Pacsafe is known for their anti-theft technology. For this bag, I like that it has locking zippers.
REI Venus 70L: This is my trekking backpack. I also use it if I'm in extreme climates on the opposite end of the spectrum and am having a tough time keeping my load light. I'm sad to report I can't find it on REI's website and this is the highest rated alternative I could find.
Shoulder bag-wise, I alternate between a larger Citysafe bag and a smaller crossbody bag both from Pacsafe.
For my electronics, I love this sturdy bag in transit since it holds my computer and my camera equipment, and I love taking it on hikes. It's like, fits my body snugly, and it also has locking zippers.
➳ Click here to see the best electronic bag for travel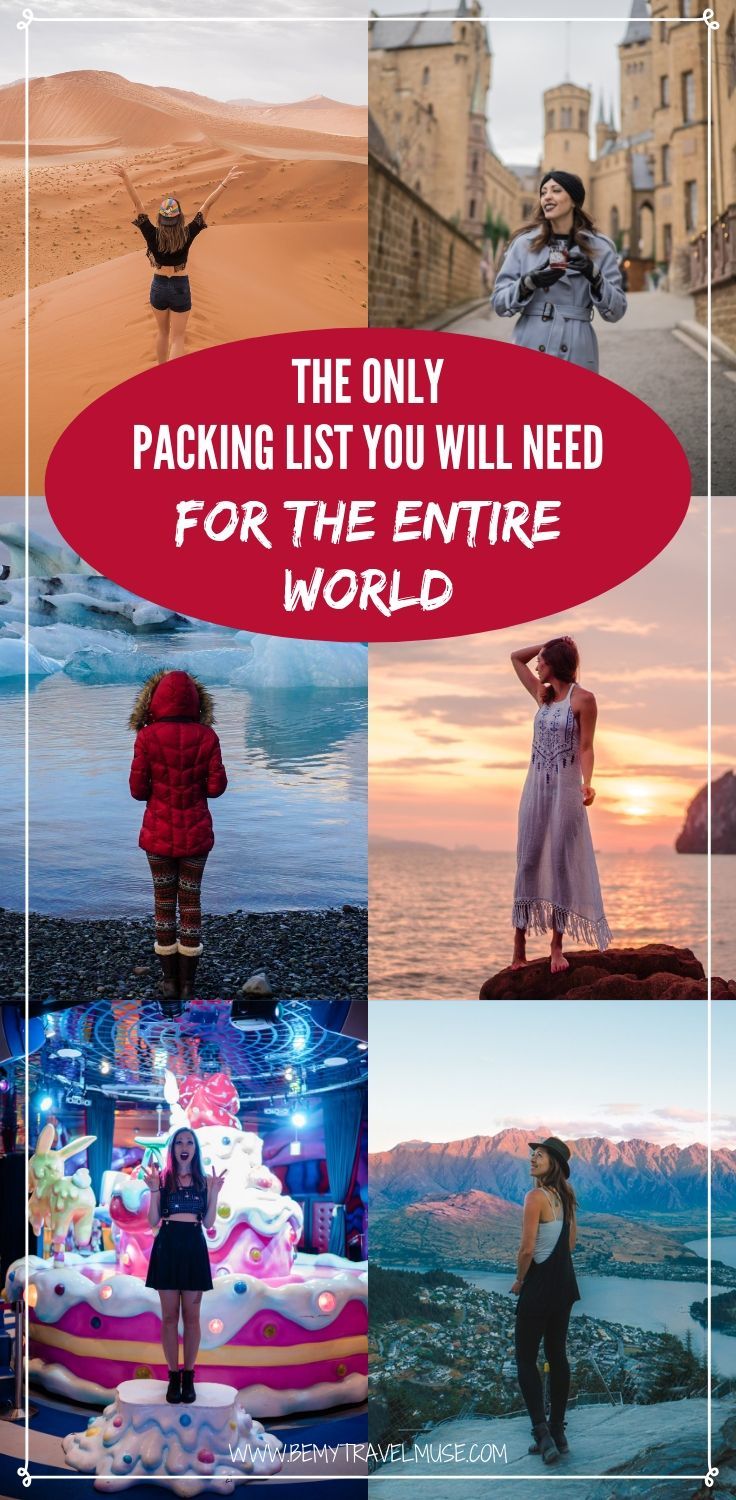 It's also good to have a headlamp in case power goes out or you're sharing a room or camping, a pack towel in case you need to have your own, and I like to buy local SIM cards and put them into my unlocked phone so that I always have a GPS handy.
Finally, the two most important things I have are my packing cube and my wire mesh bag protector. I use them both constantly. The packing cube allows me to bring way more stuff than I otherwise could since it compresses my clothing. It's amazing that after 6 years it still hasn't broken considering the abuse I put it though. Best $20 purchase ever!
The bag protector has served as my stuff's loyal protector for 5 years when there weren't lockers or safes. I know it seems like this won't ever happen but actually, this happens all the time if you head off the beaten path.
Kortney adds:
There are several items that go the mile and are versatile enough to pull off for multiple occasions and travel situations:
A light oversized scarf – Whether bundling up on airplanes, covering up your shoulders in order to enter churches in Italy or keeping you warm during unexpected cold fronts, an oversized scarf from a lightweight material (think cotton) goes a long way. Avoid patterns and stick to a color you love that can be paired with all your outfits. Here are a few clever ways to style them.
The versatile chic sneaker – You'll want walking shoes that can handle hills without making you appear as the obsequious tourist. I'm a fan of converse or an all-white pair of Adidas. If you can't commit to keeping white clean, both nude and blush sneakers are available to keep looks neutral, chic and functional all at the same time.
One-piece bathing suits – I always pack a couple one-piece bathing suits when going on a long-haul trip because they also pair well with skirts, jeans and shorts (and beach time, of course).
Silky or lightweight patterned pajama bottoms – Perfect for both PJs and pulling off during daytime, patterned silky pajamas are comfortable and functional whether turning in or going on a day of casual adventures
Oversized Fedora– Perfect for city adventures, beach time and hiding jet lag when all else fails, every world traveler needs a designated adventure hat. Try to pick a material that is light enough for warm climates but also can be pulled off in colder environments.
Packing light
I traveled for an entire year with just a carry on bag in Southeast Asia. I did it again in Africa the following year, and again that following summer in Sri Lanka and the Maldives. If I can possibly carry my stuff on and not check a bag, that's what I do. I save time, money, headache over lost bags, and my back. It's a win-win.
I made a video detailing how I do that here:
Think it can't work for the winter? Think again! Here's a video to show you how:
The makeup products to pack for long-term travel:
Concealer
Tinted moisturizer
Moisture-rich lip glass,
Blush or bronzer
Mascara
For your makeup bag, Kortney suggests keeping it simple and minimal: five makeup items or less, two facial care products, and sunscreen (the latter being the more important foundation of any healthy glow). In total, your cosmetic bag should have no more than eight products. Yes, it's doable, and no, it's not crazy!
What technology should you bring?
Should you bring a computer, camera, iPad, etc. with you?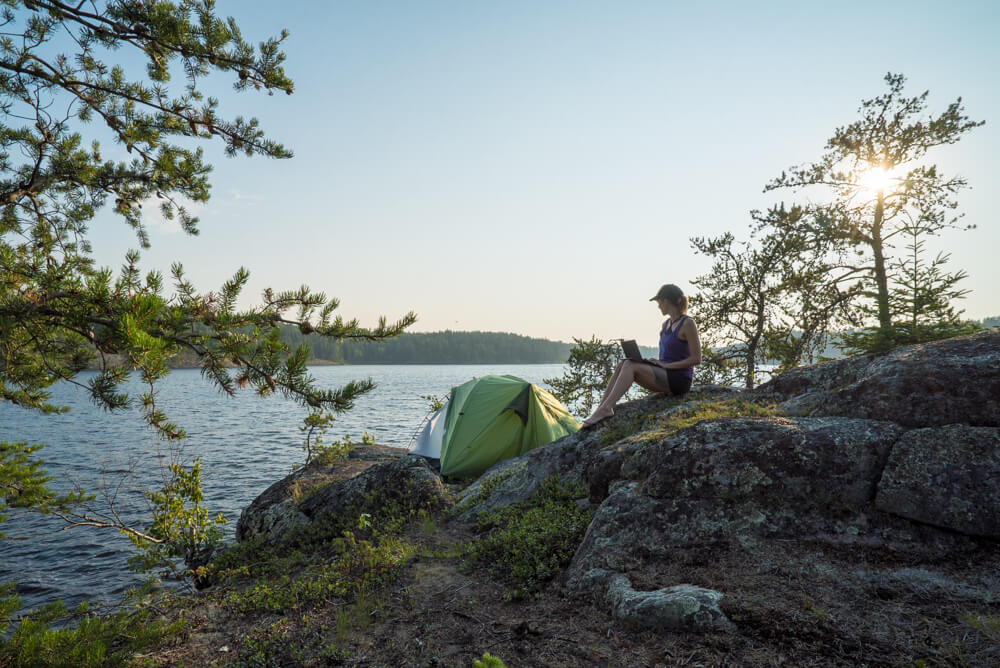 How much technology you bring depends on what kind of trip this will be for you. If you're trying to work, then bring something with a keyboard. I used to think that would only mean bringing a computer but lately I am loving my iPad and keyboard.
I've covered my gear here. If you're particularly interested in photography, I also talk about what I use, how I edit, and how I take selfies to help you out.
For digital nomads, I've put together a packing list to help you out.
At the very least, I'd bring an unlocked smartphone that you can put local SIMs into. It's the cheapest way to stay connected and can be a lifesaver if you're lost or stranded.
Which insurance should you bring?
The best case scenario is that you won't ever need it, but if you do need it and you don't have it, you could be screwed.
It's taking a gamble to travel without insurance. In many developing countries, you can pay out of pocket for minor things and it won't cost you much, but the same places might hold you hostage if something major happens and you can't pay your hospital bills.
It's not that expensive to get travel insurance, and it can cover you if you need to be evacuated, something big happens, or if you need a family member to be flown to your side. I have used World Nomads for the past five years because I like that their explorer plan covers the activities that I love, like hiking, skiing, SCUBA diving, and a lot more.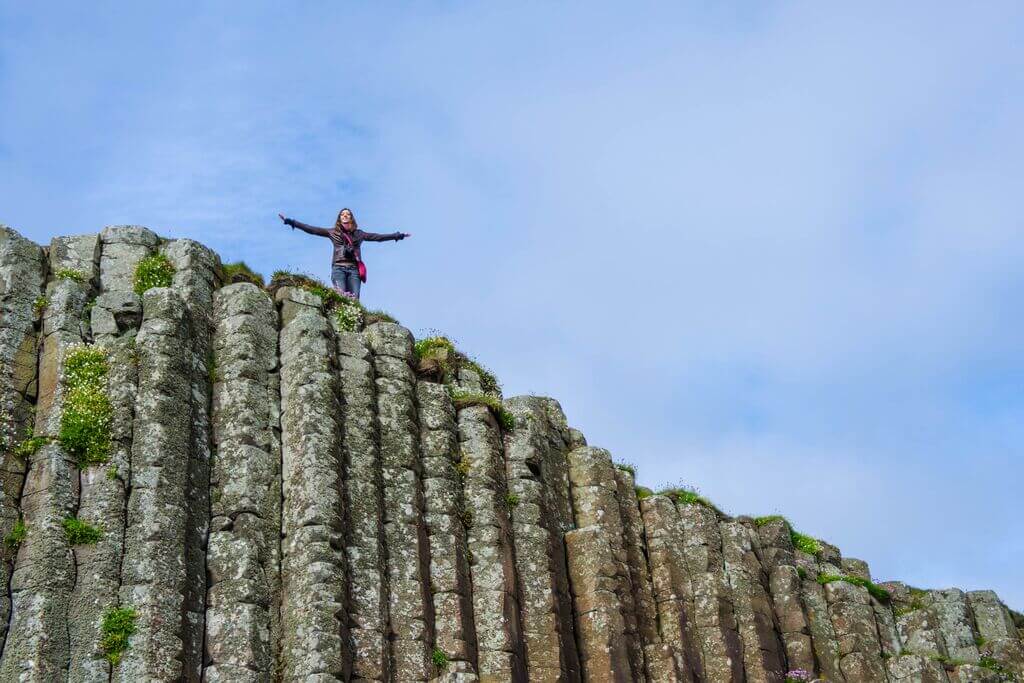 There you have just about everything you need to know about packing. It's been over five years now that I've been roaming and it's taken me to every continent (save for Antarctica) and to climates I never imagined were livable. There's so much to see and enjoy, there's no reason why packing has to be a stressful part of it. I hope this answers your questions, but if any linger, please ask in the comments!
For more advice on specific regions, head to my destinations page, or if you're looking for costs of the places you want to visit, check out this post with cost breakdowns for every region in the world.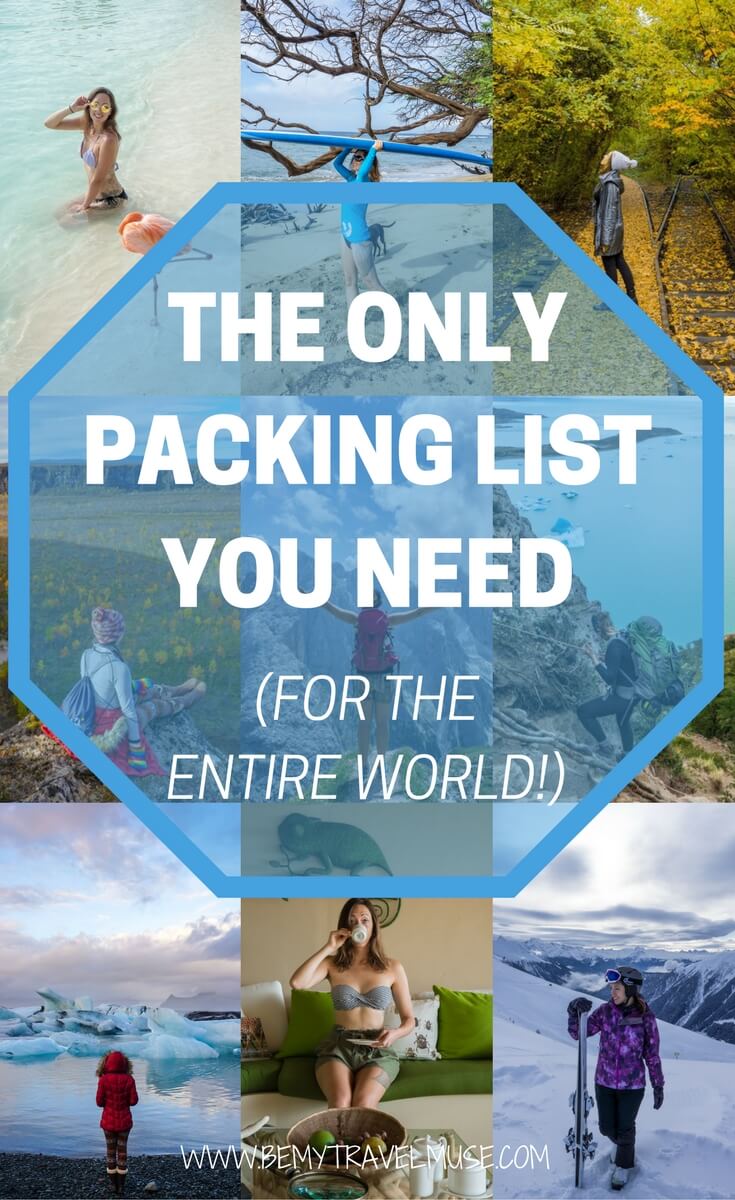 For more of Kortney's writings, check out her blog, the Modern Jetsetter.
Happy travels!
READ NEXT:
*Some of the links in this post are affiliate links which means that if you buy through the link you support the site at no extra cost to you. It helps keep us going! All reviews and suggested items are what we use ourselves and love.