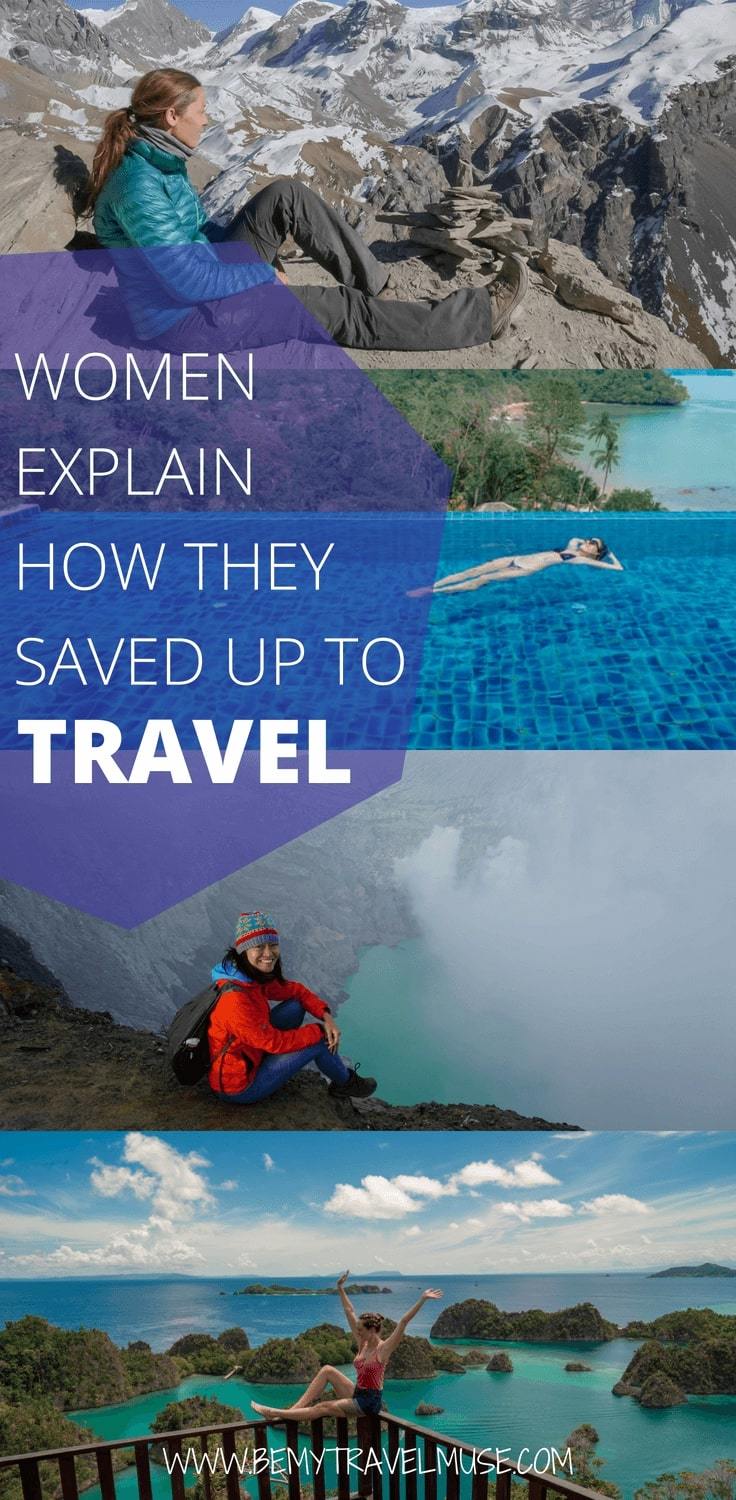 Traveling the world on your own sounds fun and all, but who the heck can afford it?
Recently in the BMTM Solo Female Traveler Connect Facebook group, I asked what our members' biggest obstacles were to traveling on their own. What kept coming up over and over, among other things, was the cost.
With obligations like paying rent, caring for pets or children, paying off school loans, and still being able to eat, how can you afford a vacation on top of that?
Thankfully there are ways to travel for super cheap or even for free. Using my knowledge from the last six years of traveling combined with tips from women in the Facebook group, these are how solo female travelers without a lot of money have been saving up and traveling the world for cheap or even for free:
Travel Hack for How to Afford Solo Female Travel: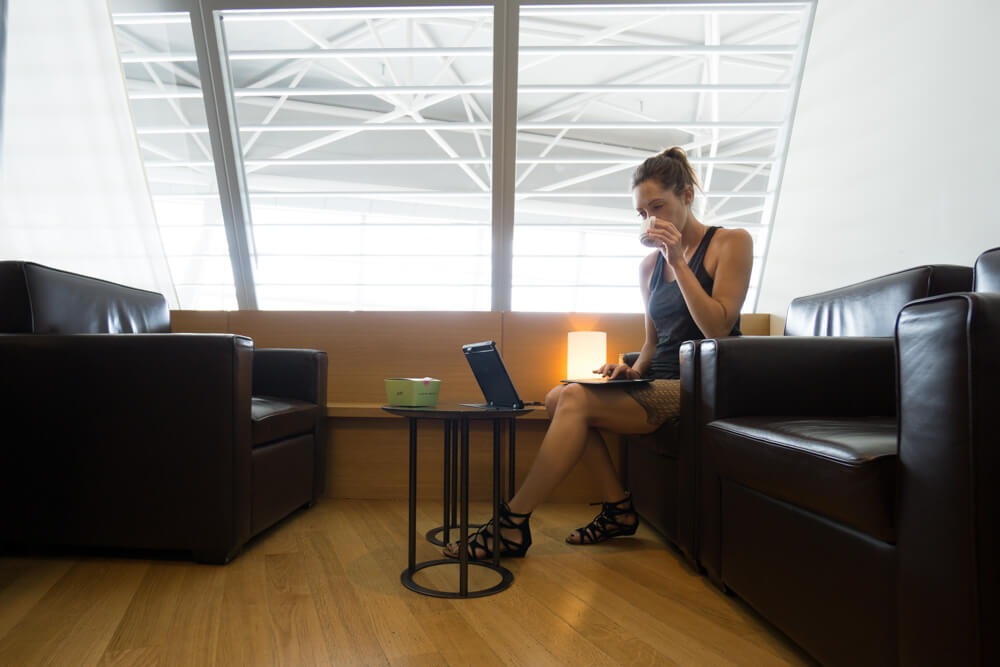 For those with good credit and especially those who live in the US, travel hacking is a way to rack up airline mileage and hotel points without spending more than you normally would. It requires responsible management of your personal finances and the ability to pay off your balance every month in full, but for those who already do that, why not get more benefits as a result? You can read my full guide on how I've used travel hacking to fly around the world for free for the last two years here.
Visit places that are cheaper than your home country: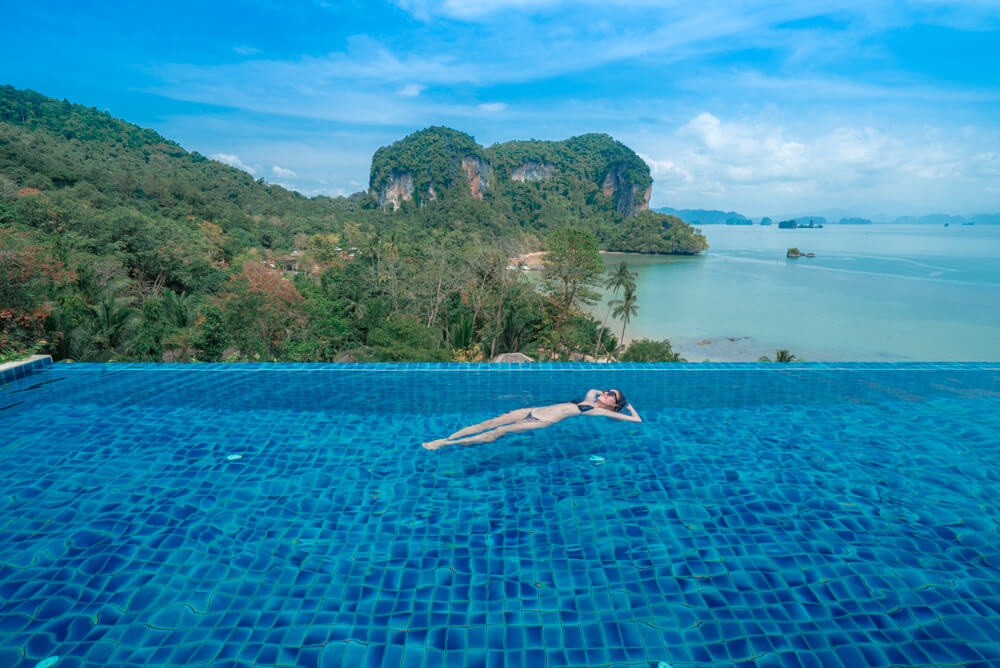 While this isn't applicable to absolutely everyone, it's possible that depending on your home country and currency, going abroad can mean the value of your money increases two or even threefold. For example as an American traveling in Southeast Asia, I'm able to spend a lot less and get a much higher value for my money than if I were to stay in the US to travel. Is this an option for you too? Click here for a comprehensive resource on the cost to travel everywhere in the world.
Save on Accommodation: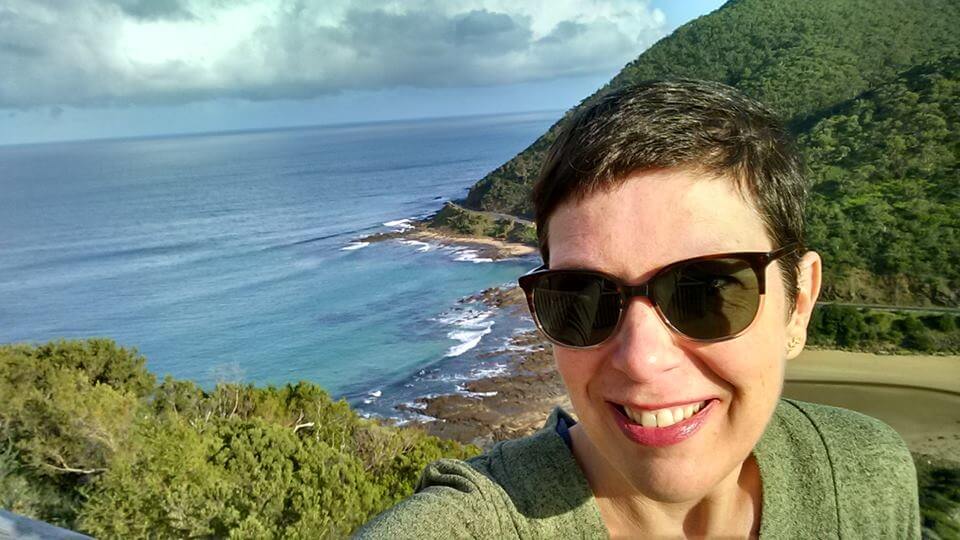 "I have a pretty townhouse centrally located in Atlanta. When I joined Home Exchange, it cost $85 a year and the website is set up much like Airbnb. But instead of submitting money you email someone and ask if they would like to trade. It can be simultaneous non simultaneous or just a one-way trade.
Atlanta is not a vacation destination so initially, I had no takers. However, just when I was going to cancel, I started receiving requests from people coming to town for conventions or layovers or weddings. I just said yes to everybody who asked me and I got to spend two weeks in Australia (I used their car as well), a week in Ireland, and a week in Dominican Republic on mutual exchanges.
Assuming I would find Airbnb homes for $100 a night without this home Exchange, I saved at least $1,000 per trip. So much more if I did a nice hotel." – Nicole, Atlanta
Tips from someone who saved up on minimum-wage: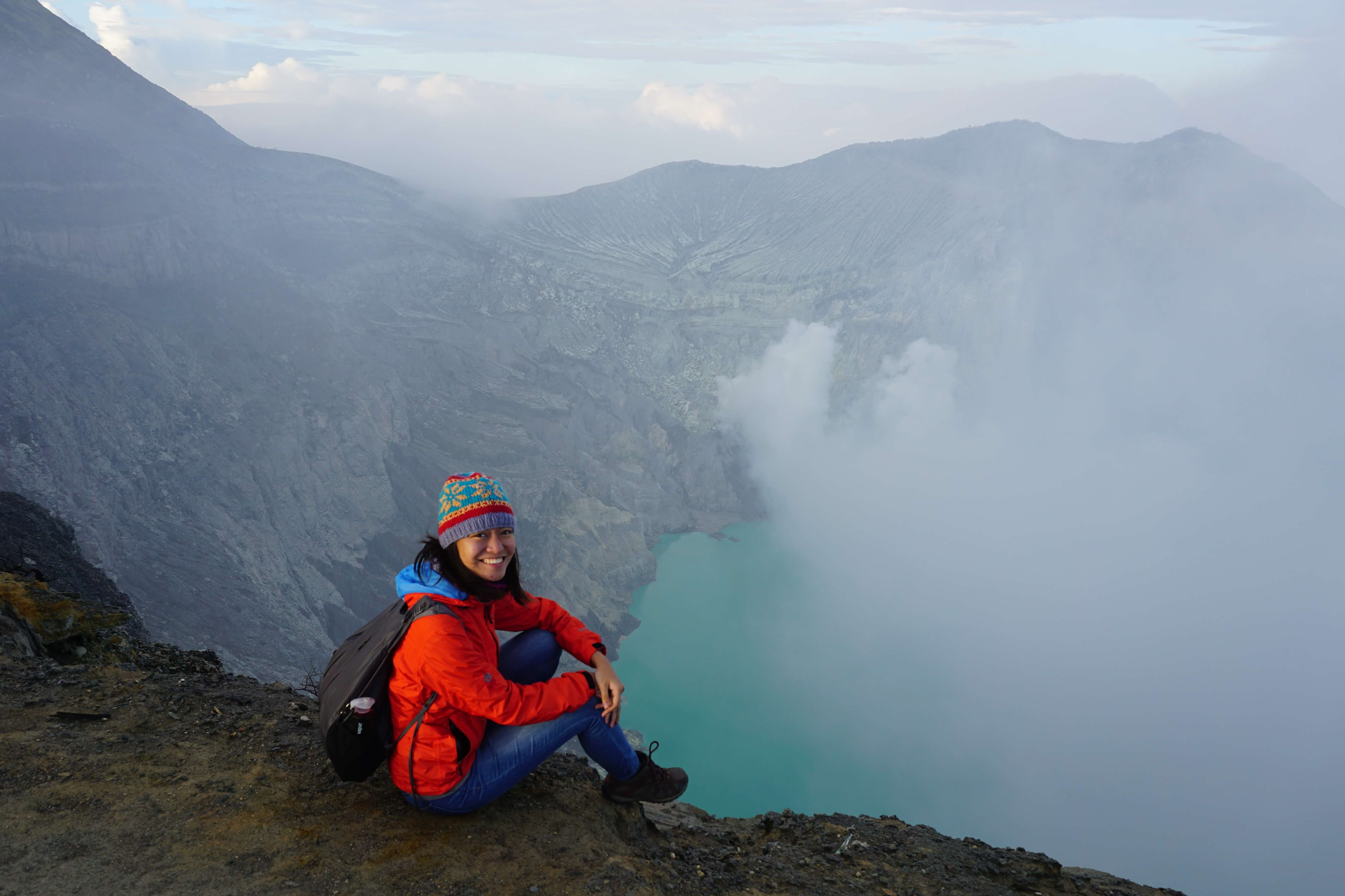 "I live in Manila, Philippines. When I first started working, I was only getting as little as 280 USD a month, but that did not stop me from saving up for my travels. I enrolled in an account that would automatically deduct about 40 USD from my monthly salary, so I always had savings set aside at the beginning of each month. Whatever little amount I have left at the end of the month went into the same account, too.
Over the next 2 years, my salary and savings doubled, and I eventually managed to save about 5500 USD, and it was time to quit my job and realize my travel dreams. I religiously sought for cheap flight tickets and booked them a year in advance. On the road, I stayed at hostels and local homes and ate mostly local street food. It also helped that I was with people who were also trying to travel cheaply.
With the little budget I had, I traveled around Asia for 5 months, hitting up 8 countries in total, including a month in Nepal to hike the Annapurna Circuit. Right now, I am back here in the Philippines, strategizing my next travel move!" – Lilly of Trails to Bliss, The Philippines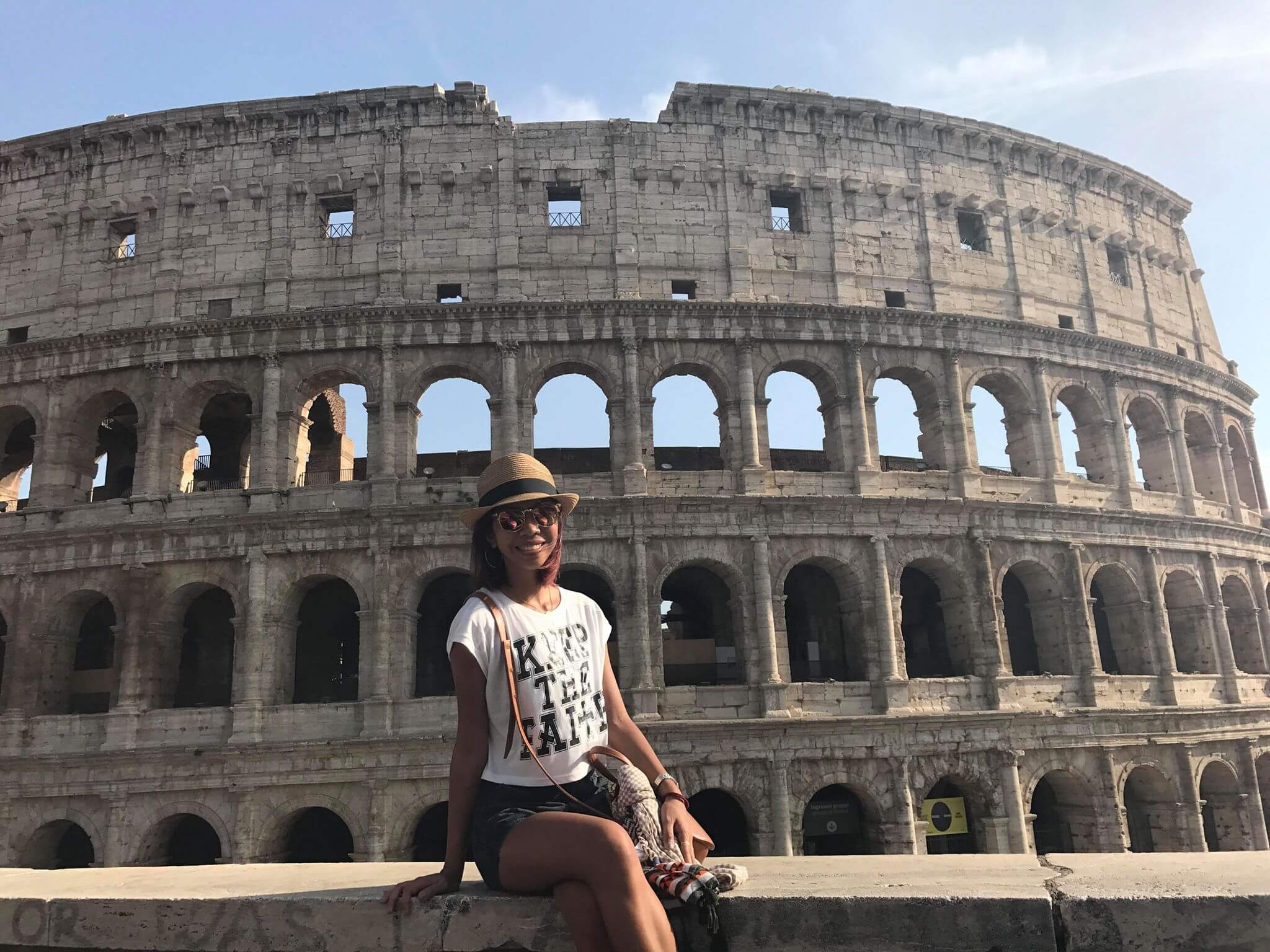 "Coming from a third world country, I save up by waiting on airline sales if I already have a place in mind. Once I booked a place, I then set up price alerts for my ideal hostels which are chosen based on freebies i.e. free meals, breakfasts, coffee, kitchen use, toiletries etc.
I cut on my expenses and allot money by automatically crediting from one account to a save-up account every pay day. Limiting my visits to the mall, shops, and grocery store works well, as these are tempting ways to spend. I use rewards and discounts of all membership cards and credit cards." – Merie, The Philippines
Little by little: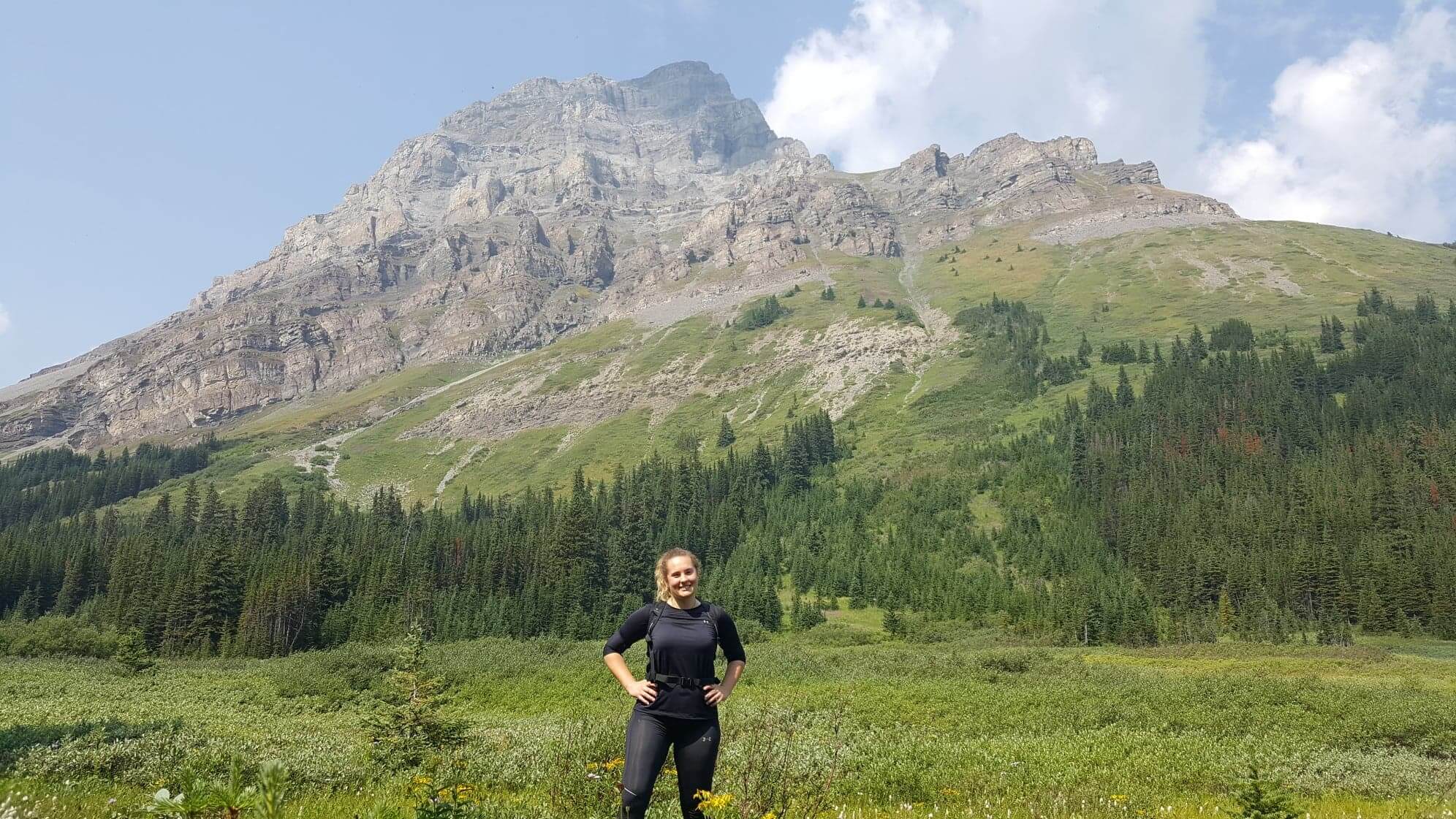 "The biggest way I save money is to stop eating out and stop drinking. I realized I was spending $100/week on average between drinks and restaurants which is a lot of money when you look at it in the long run! It's also way healthier to cook your own meals and meal prep. It takes a bit more time but totally worth it!" – Maggie, California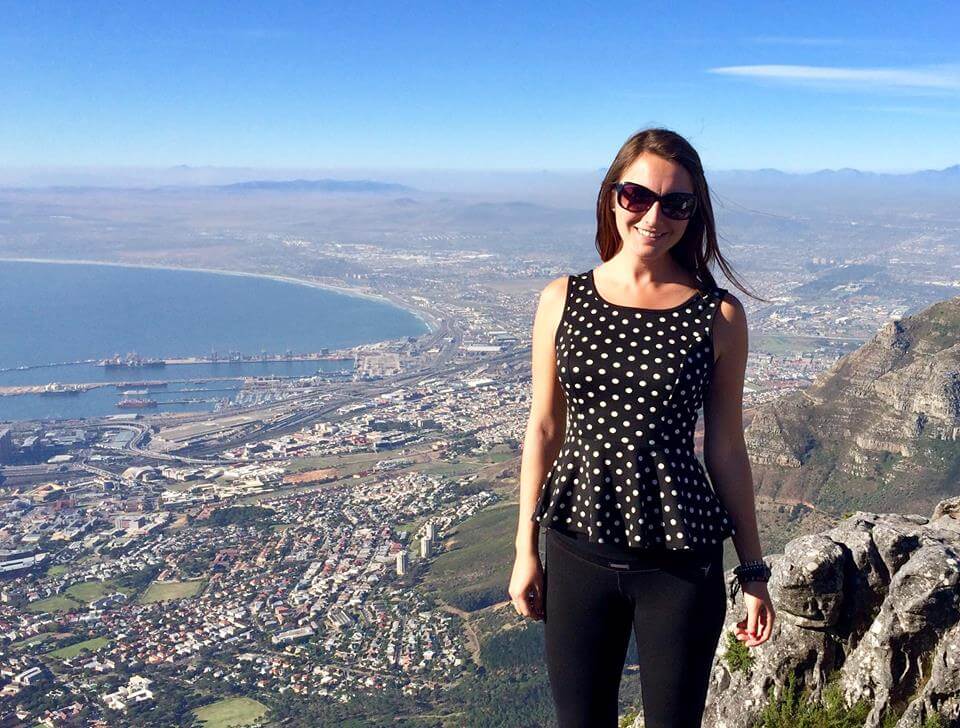 "I live in NYC and worked in a museum, so it wasn't always easy to save and leave for 1.5 years. But I hustled. Apart from my full-time work, where I took any overtime I could, I also found a job on Craigslist to cat sit for $21/30 mins, and participated in two contact lens surveys for women with brown eyes for $300 each. Leftover ziti at my friend's baby shower? I'll take it, and make a few meals out of it. Leftover broccoli at a party? Let me steam it. I got my friends into it and they were so supportive (and had a lot of laughs)! I lived my life but picked the $4 happy hour beer over the $7 happy hour wine. Crazy how it adds up!" – Sarah of Sarah Ann Boyd, New York City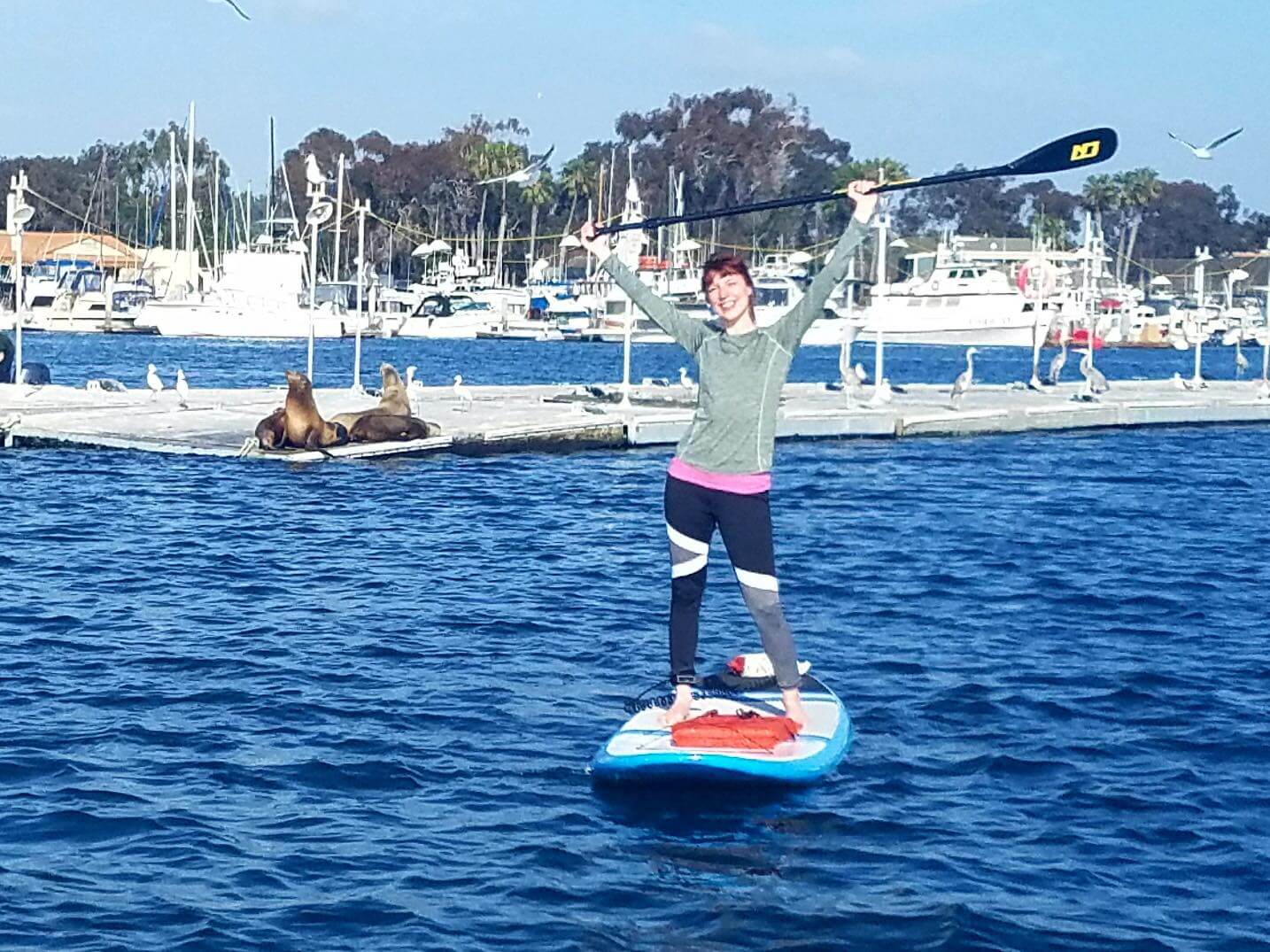 "I plan my daily living costs with at least a 20% saving, and 10% going to a specific travel fund. All unexpected money goes directly to travel fund (I.e. holiday gifts, selling old stuff, rebates on purchases, Ibotta, etc). I also take airline bumps when possible, though I've only made it work once but it's funding a big chunk of my ticket to Asia. I had a conversation with my family that I don't want gifts of more junk to clutter my house. Instead, I got them to use birthdays or Christmas to help me with what I need or stuff for travel. Finally, I just have to be patient. Keeping a general goal in mind (mine was 'a big trip') helps me keep it going and not use it up on small trips." – Becky, Wisconsin
"Every year starting the first week in January, I start The 52 Week Weekly Challenge. Every week, I put away money and the amount corresponds to the week of the year. For example, week one, I put away $1. Week two, put away $2. The highest amount I have to put in is $52 which is the last week of the year. By the end of the year, I have $1,300 for travel! I highly recommend printing out the chart to stay on track. I've done this for 4 years and I love it. It's a nice holiday present to myself." – Kristen, Massachusetts (follow her travels on Instagram here!)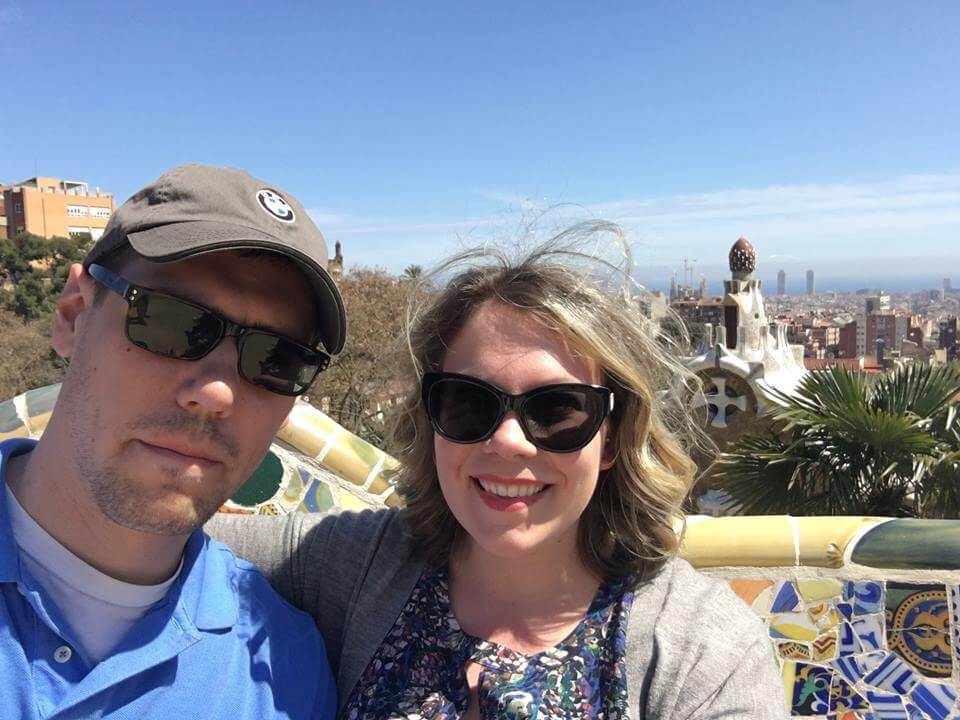 "I have been working a second job for the last 3 years. I worked one job every weekend for 2 years and then when I moved, I found a (FUN!) job that only schedules me one day a weekend! It's nice to have extra income to put towards my travels without having to alter my current lifestyle too much. 2 years ago, I went to Spain and Morocco for 11 days and cash flowed the whole trip thanks to my weekend job! I also have $100 each pay check auto transferred into savings so it's like I'm not even missing it." – Lexie, Pennsylvania
Sell things online
Back in 2012, I sold a household of furniture on Craig's List in just one week, not only to get rid of things I no longer need as I leaped into a nomadic lifestlye, but also to get more funds to sustain my travels. I managed to make $600 from my $700 worth of furniture – not a bad margin at all, if you asked me! Yana, a member of the BMTM Solo Female Traveler Community did the same: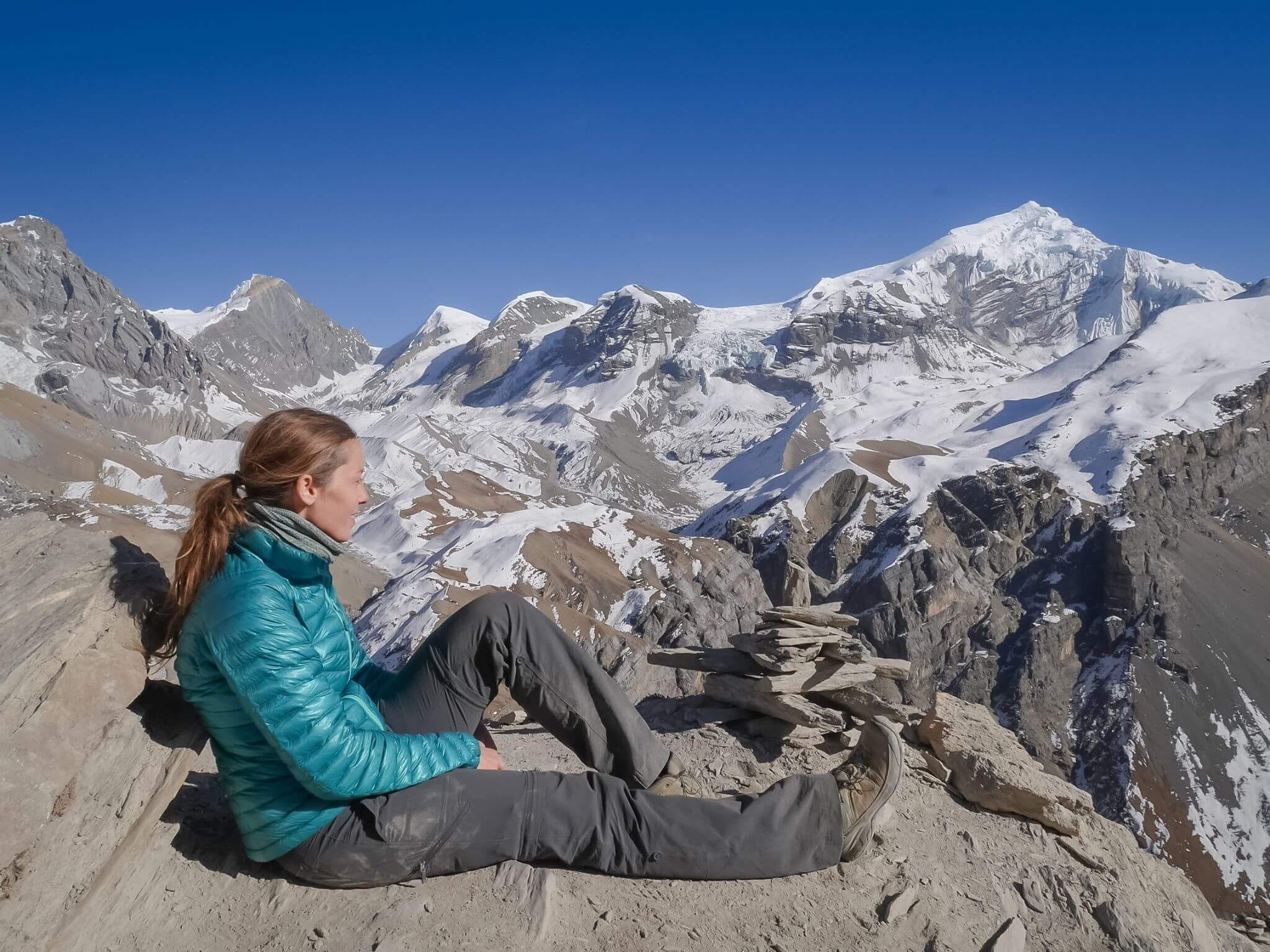 "A great way to earn some cash for travel is to sell old clothes and things you no longer use. I sold a ton of stuff and was able to save over a thousand dollars. You don't realize how much crap you accumulate until you try to get rid of some of it. I used Craigslist, eBay, and Poshmark to sell a bunch on my old stuff around my apartment. For heavy items and appliances use craigslist. I had an old juicer laying around that I sold for $100. For electronics use eBay.
Make sure to state any damage and be transparent on the listing. For clothes the easiest method is poshmark. You can set up everything using your phone and they give you a shipping label when something sells. The best way to sell clothes is to take nice bright photos of the items staged in cute outfits. Happy selling!" – Yana of Bear and Curly
Consider digital nomad life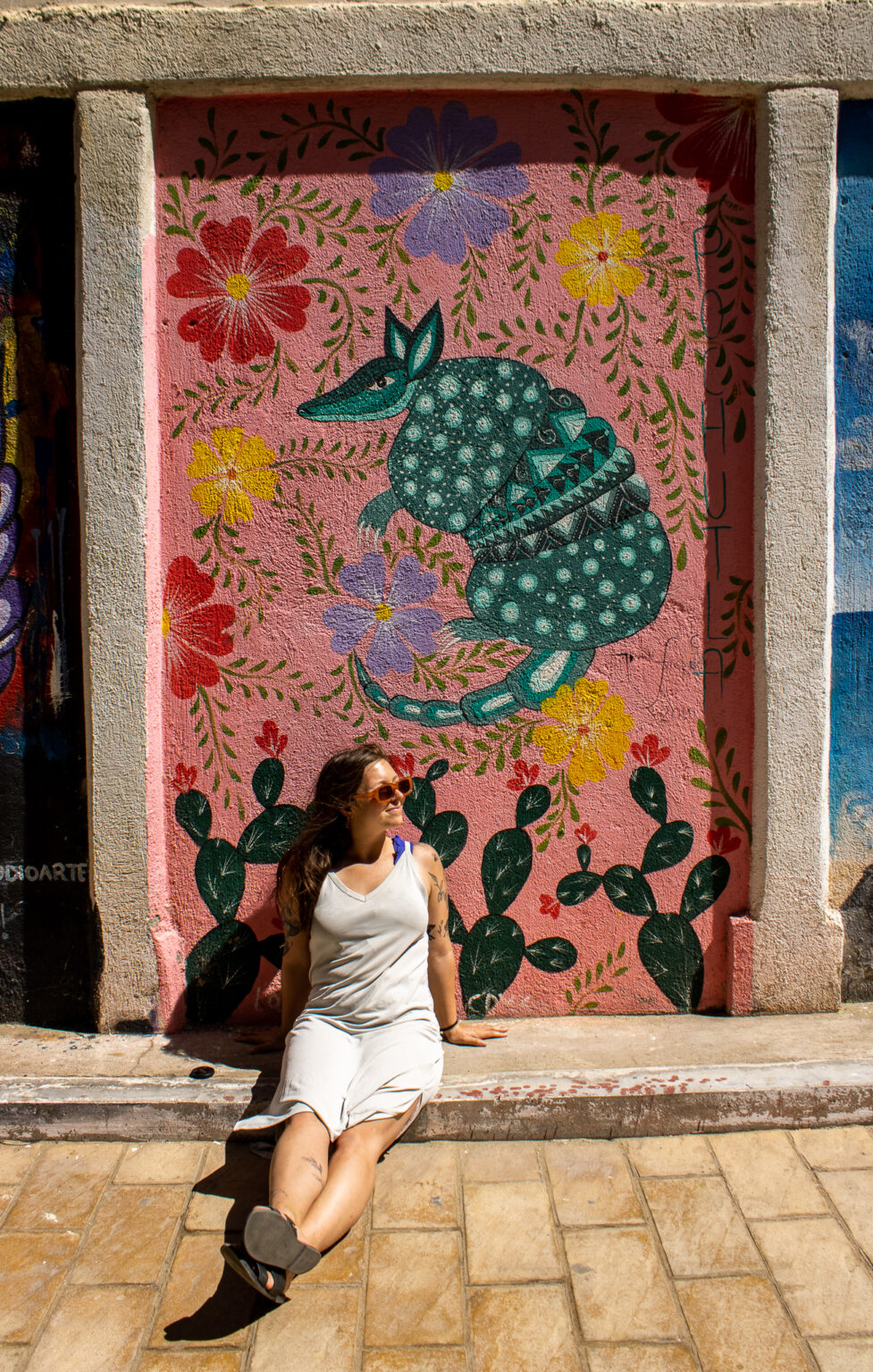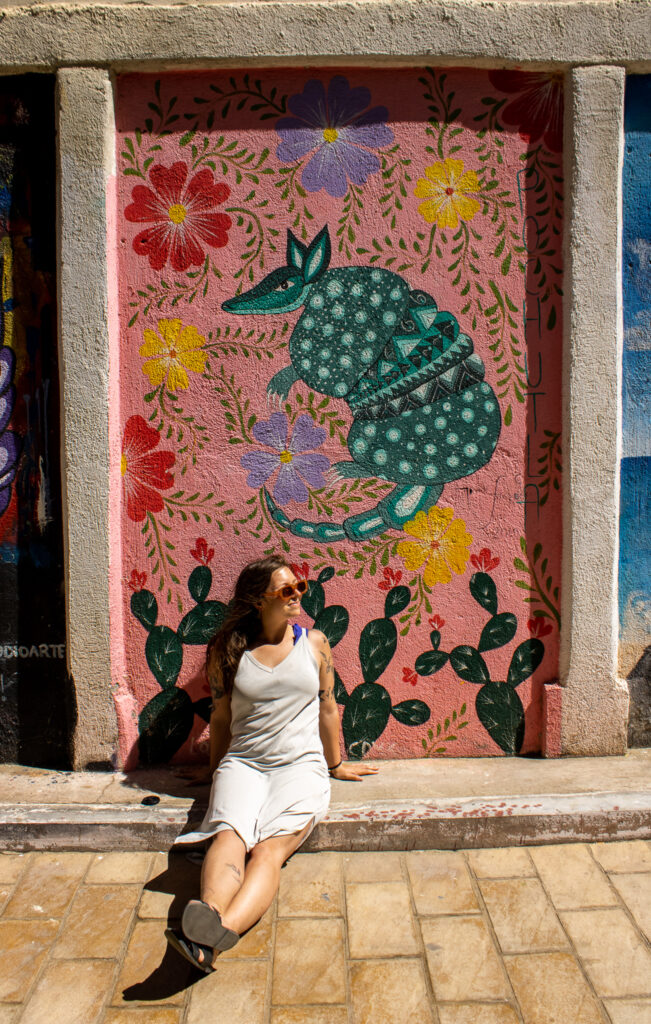 Living nomadically isn't for everyone, but if you have the ability to work online, why not do so while traveling? I've been working nomadically since the pandemic, and it's allowed me to live in Mexico. The cost of living here is much lower than my home country, the USA. I have the freedom to check out other places in Mexico just about any time I please, and I work around my travel plans. This has been possible by working as a freelance writer for BMTM and other outlets here and there.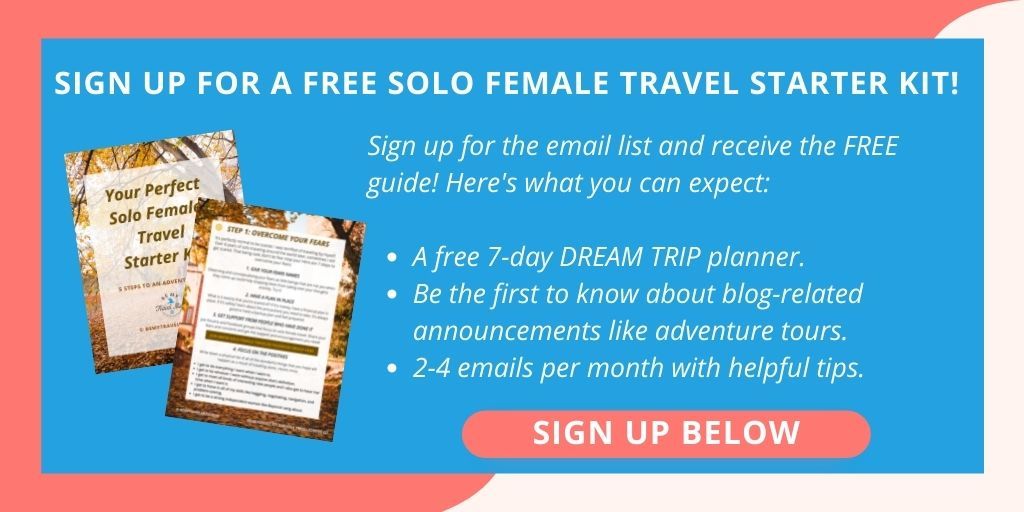 With some concentrated effort and the travel hacks discussed in this article, traveling the world, especially solo, can be a lot more tangible than it initially seems. We hope these tips help to you to get a little bit closer to another adventure today.
If you like posts like this, join the conversation in the BMTM solo female traveler connect Facebook group. It's a vibrant community of women from all over the world who support each other and share their travel plans, along with their discoveries.
READ NEXT: