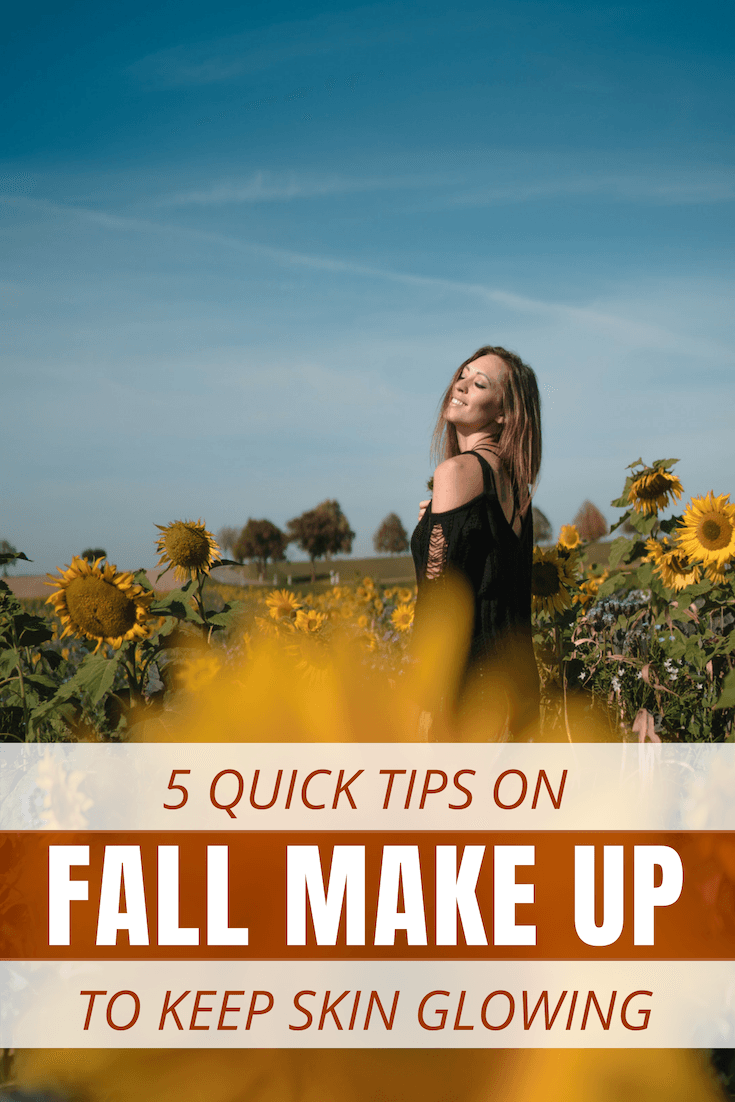 Fall is here and winter is around the corner, and that means one huge shift for our makeup routines: keep skin glowing and hydrated in colder weather. If you're a traveler, that's already a challenge in itself. Recirculated plane air, frequent climate changes and transit-induced stress are all beauty obstacles jetsetters combat daily – even Kristin and I. We're two west coast girls who both suffer chronically from dry skin, especially during colder months.
But no fear, I've dived into my makeup routine and handpicked the the can't-live-without-makeup-tricks that I've learned during my autumn globetrotting years that keep your skin hydrated and healthy.
Here are 5 quick, easy and fool-proof fall makeup tips to keep your skin aglow and autumnally kissed all fall and winter long until sweet bikini season greets us again.
Exfoliate and Moisturize in the PM
When our skin is dryer due to colder weather, our skin needs extra time to absorb our moisturizing products to make makeup application go smoothly. Use a gentle exfoliator  (I use Origin's Modern Friction) and then apply a generous amount of your favorite moisturizer right before bed. You'll awake to hydrated, makeup-ready skin. It also saves you an extra 10-15 minutes in the morning – which for us travelers means extra exploring time.
Switch to Face Oil
Ditch the facial creams and opt for rich face oils in the fall and winter months.  They tend to lock in moisture and the right products are loaded with plant proteins and vitamins which not only create the appearance of healthy skin, but actually work to protect skin against damage-causing free radicals and environmental toxins.
I use (and swear by) Flora Hydroactive Facial Oil by Sunday Riley – it absolutely transformed my stubbornly dry and dull skin to bright and beaming. I couldn't imagine my skin before this product and will definitely be diving into more of products from the Sunday Riley line.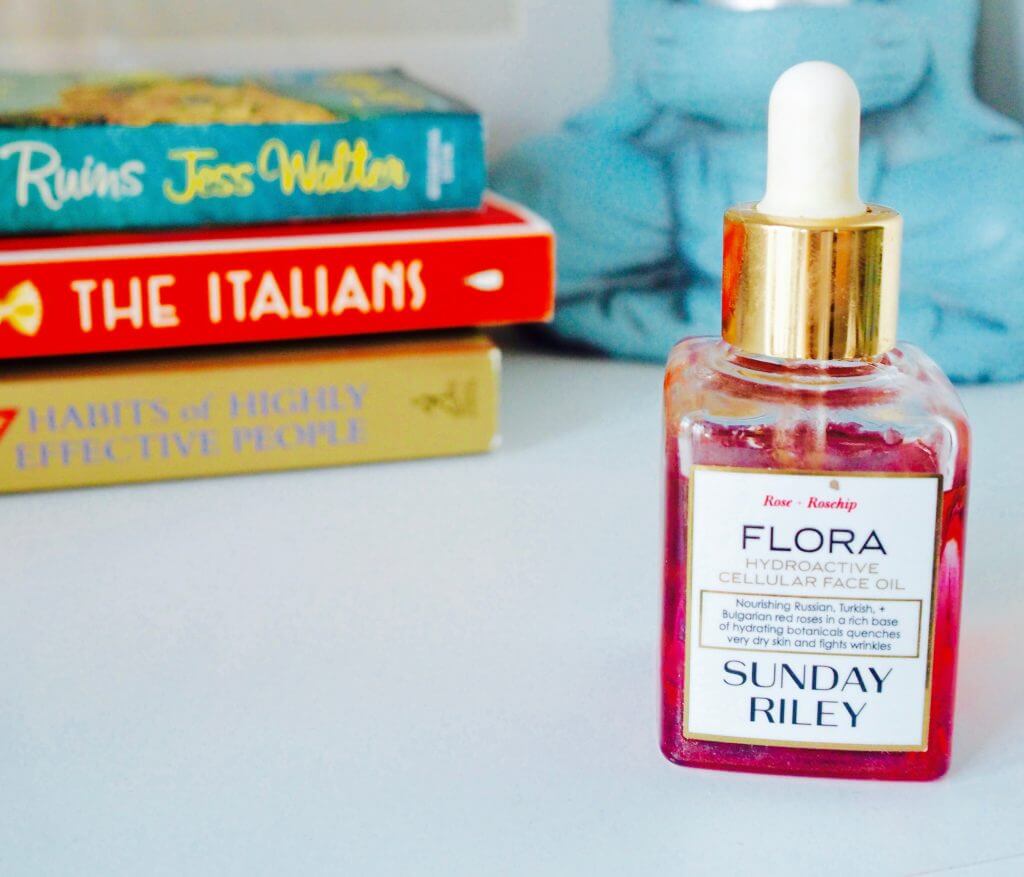 Choose Lightweight Coverage
This is a year-round trick but especially critical in colder weather: give your skin some breathing room. Instead of using both concealer and foundation, I go French-minimalistic style and dab Chanel's long-lasting concealer on my cheeks, problem areas and under my eyes (because honestly, no deserves to encounter my dark circles).
Since switching to concealer only, I've received countless compliments on the appearance of my skin and more importantly, it feels fabulous.
Always Use Blush or Lipstick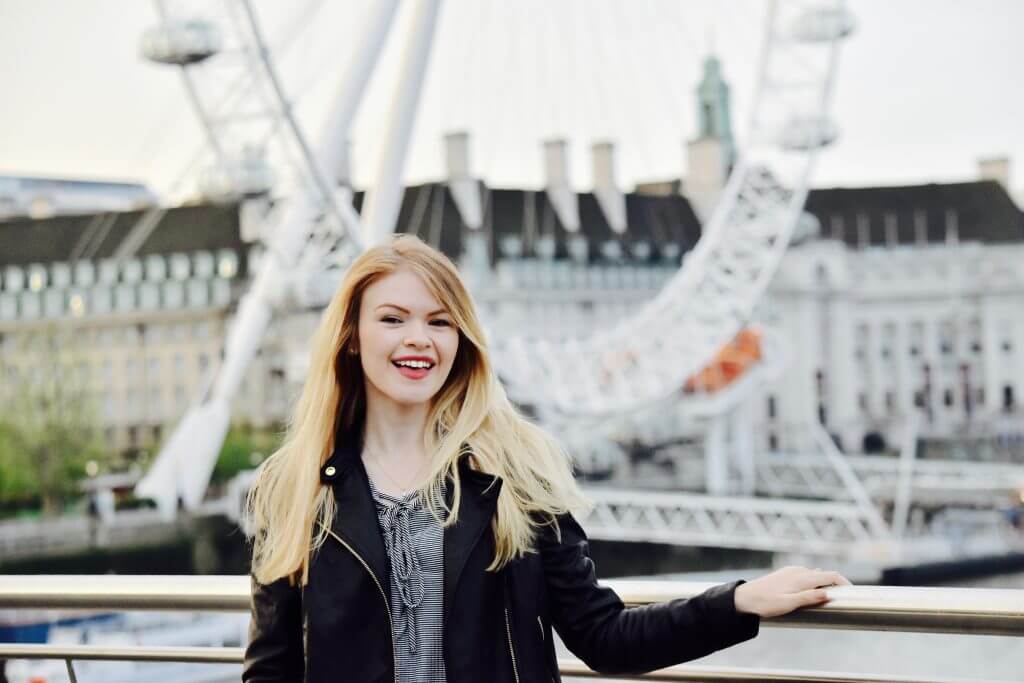 You don't need to cake on makeup in fall and winter – your entire look will be defined by these two makeup weapons (and a little mascara). Summer tans will fade and it's important to stick to stunning shades of blush and lipstick to ensure your look is cohesive and vibrant.
During fall and winter, I don't dare stray from Bobbi Brown products. They are rich, creamy and endless in the most autumnally on-point shades. My favorite lipstick shade is Slopes by Bobbi Brown and I am also a huge fan of the cream Pot Rouge blush in Calypso Coral – which also doubles as a lipstick.
Stick to Liquid

If you have powder-based products in your makeup line, ditch them during fall and winter. These are wonderful for summer but are hydration's worst enemy in colder weather. No matter what the makeup product is – concealers, eye shadow, foundation, blush – stick to creams and liquids only
Beauty takeaway: Simplify your makeup routine and focus on recreating a moisture-rich makeup bag with the product types recommended above (plus mascara). The greatest ally to a stylish traveler is simplicity and quality, and that's the beauty mantra every stylish nomad should live by.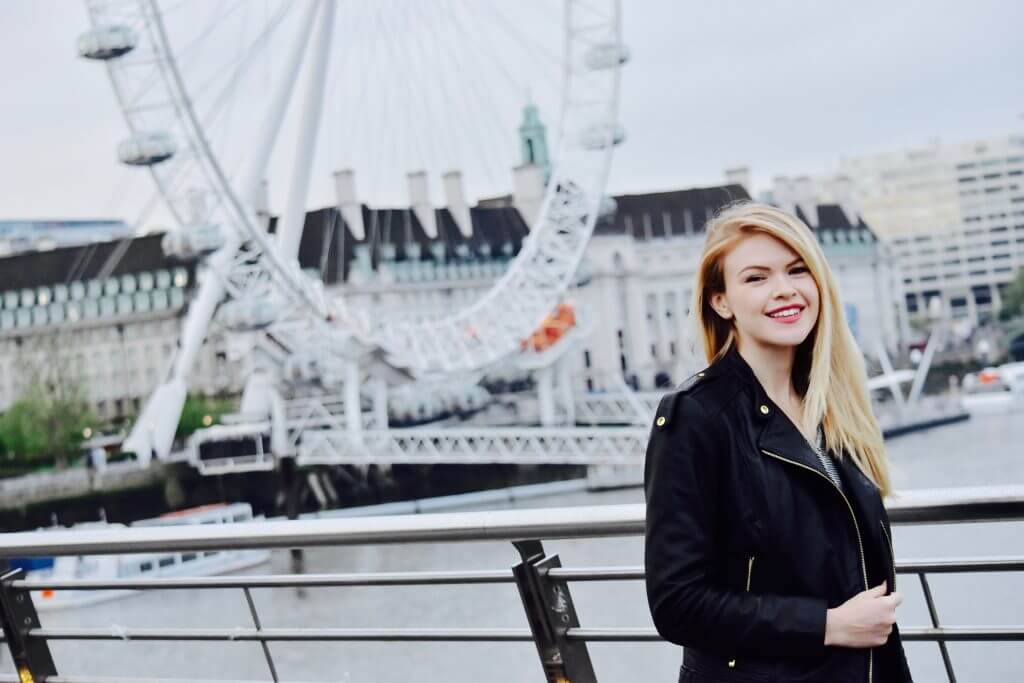 About the Author: Kortney Gruenwald of The Modern Jetsetter is a travel and lifestyle blogger who took the dive into brand-ownership and the entrepreneurial life in 2016. Since launching her blog she has traveled to over ten countries and plans to adventure through the world for the rest of her career and make The Modern Jetsetter one of the top online destinations for travel and lifestyle inspiration. You can follow her world adventures, lifestyle tips and travel style advice on her website, www.themodernjetsetter.com, or on social media: Instagram, Facebook, Pinterest, or Twitter