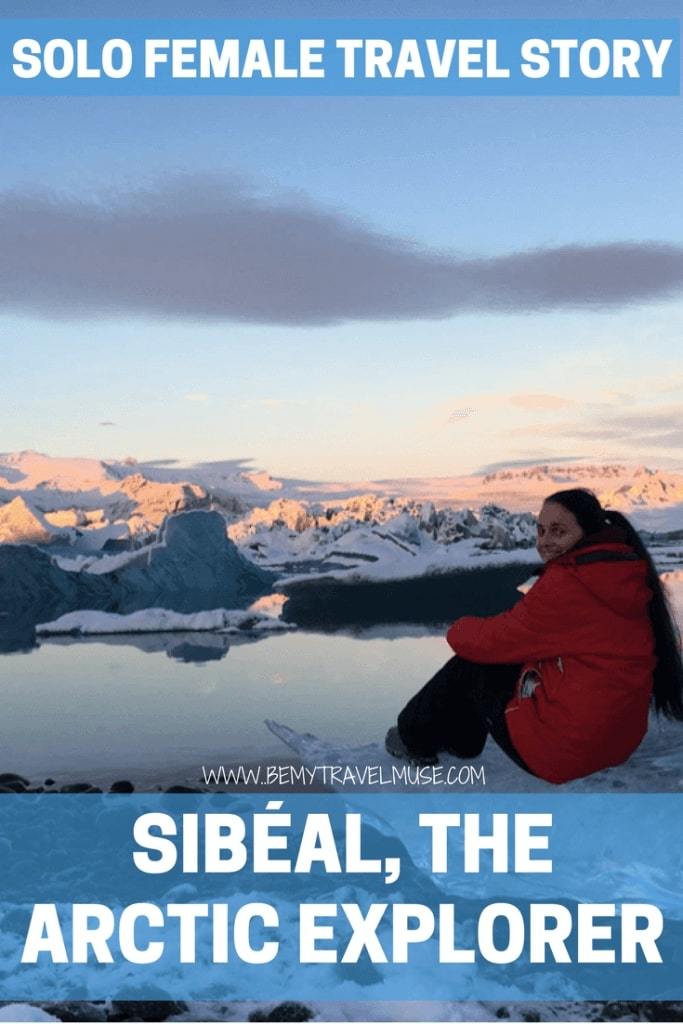 Hey ladies, I'm back with another story of a fearless solo female traveler to help inspire you to get out there too!
Most recently I shared the stories of Becky, a single mother who works two full-time jobs so that she can travel. Today, I am introducing you to Sibéal, an Irish travel photographer and arctic adventurer living in Iceland.
She inspires me with her truly adventurous spirit and dedication to places in this world that aren't just sunny and comfortable, but rather rugged, cold and inhospitable, yet also beautiful in their wildness.
The arctic is a part of the world I've fallen more and more in love with as well, realizing that while tropical beaches are fantastic, there might be something even more special about the far north.
This is Sibéal's story:
Tell us about yourself!
My name is Sibéal and I suppose one word my friends would use to describe me is adventurous. I am that person who wants to try everything! I seem to be particularly drawn to cold countries, and I love the Arctic. I've spent some time sailing in Greenland, Canada and Alaska; and I'm the first Irish woman to sail through the Northwest Passage along with my aunt. So it was not that strange that I ended up moving to Iceland last year after coming on a hiking trip for a few months!
What motivated you to travel alone for the first time?
When I was 21 my mother asked me if I wanted a birthday party or to go to China. It was a pretty obvious choice for me! My grandfather always said "He who travels fastest travels alone". It's not even so much the speed of travelling for me but the freedom to do what I want when I want to. I learned pretty early in life that if you're waiting for someone else to be ready to take a trip, you're always going to be waiting. And life is too short to do that.
Sometimes I do travel with friends or family – the Arctic ocean is not usually a place to go solo – but about 85-90% of my travels have been alone. I am really picky about my travel partners too! I think you should be reasonably compatible – there's no point in someone who loves beach holidays teaming up with someone who loves off the grid mucky hiking trips, unless you're both really open to something new, or you'll all have a miserable time and that's no fun for anyone.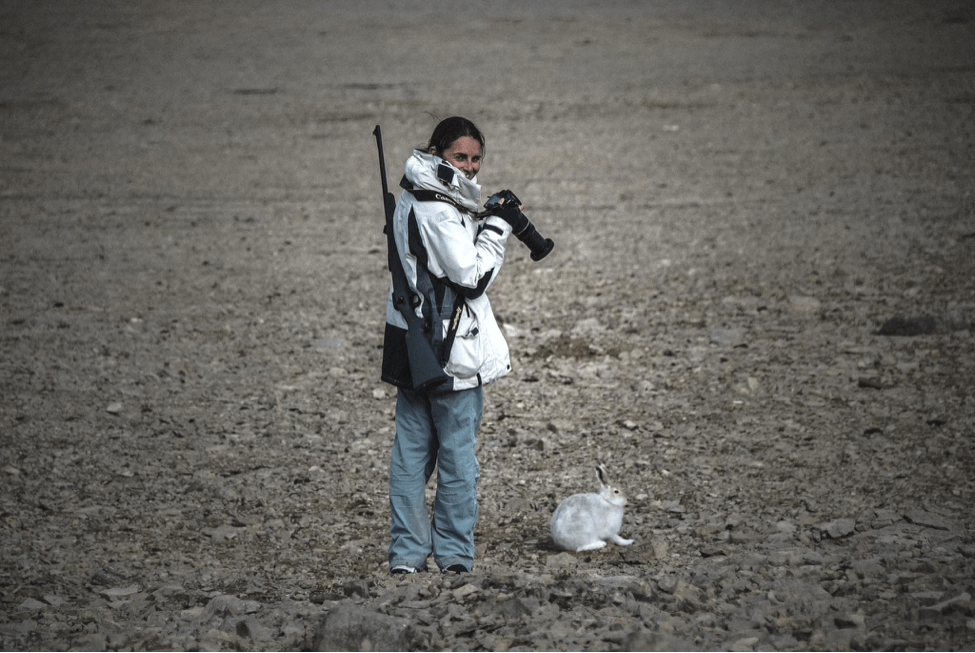 Which misconceptions did you have about solo travel that you now realize were untrue?
That it's lonely. I'm pretty self-sufficient so I do like having my own space but you can definitely make friends, even if you're naturally shy, which I am. But if I want to talk to someone I have to make that bit of effort that I would have found much harder in the past – it gets easier for sure! And I've made lifelong friends travelling too. For example one night in Poland I was sharing a train carriage with a young couple who offered me a beer, got chatting and they asked me where I was staying. When I said I hadn't booked anything but I would surely find something near the train station they insisted on taking me to their friend's flat where they were staying, their friend's flatmate being Kasia who I've stayed in touch with since, visited, and who even showed my family around Krakow when they visited the city!
One piece of advice I have for fellow travellers is don't automatically assume the locals are out to get you, or that all fellow travellers are saints. You have the occasional bad egg in both categories. Just use your common sense, take responsibility for your personal safety yourself, but don't miss out by being afraid of everyone either. There are a lot of good people in the world.
What are some unexpected benefits of traveling alone?
You have the freedom of choosing what you want to do, when you want to do it. Maybe that sounds like I can't compromise (?) – I can by the way! But it's more about getting up in the morning and not having to wait around for someone else, not having to plan too much, or spend ages deciding what to do. There are definitely things I've done that I wouldn't have in a group.
You also learn so much more about yourself. You have to solve any problems that come up, which makes you much more self-reliant. You learn independence and being able to take care of yourself, push yourself outside of your comfort zone. You do need to be switched on in terms of safety but I don't think any more than I would be at home either.
I think people are more likely to approach someone on their own, and go out of their way to help them. I've been given the use of an apartment in Hungary, had people bring me to where I wanted to go in Morocco, been invited to family dinners in Norway – that's kinda hard to do if you're in a group.
The minus, of course, is not sharing fuel costs or accommodation, but that's a little thing.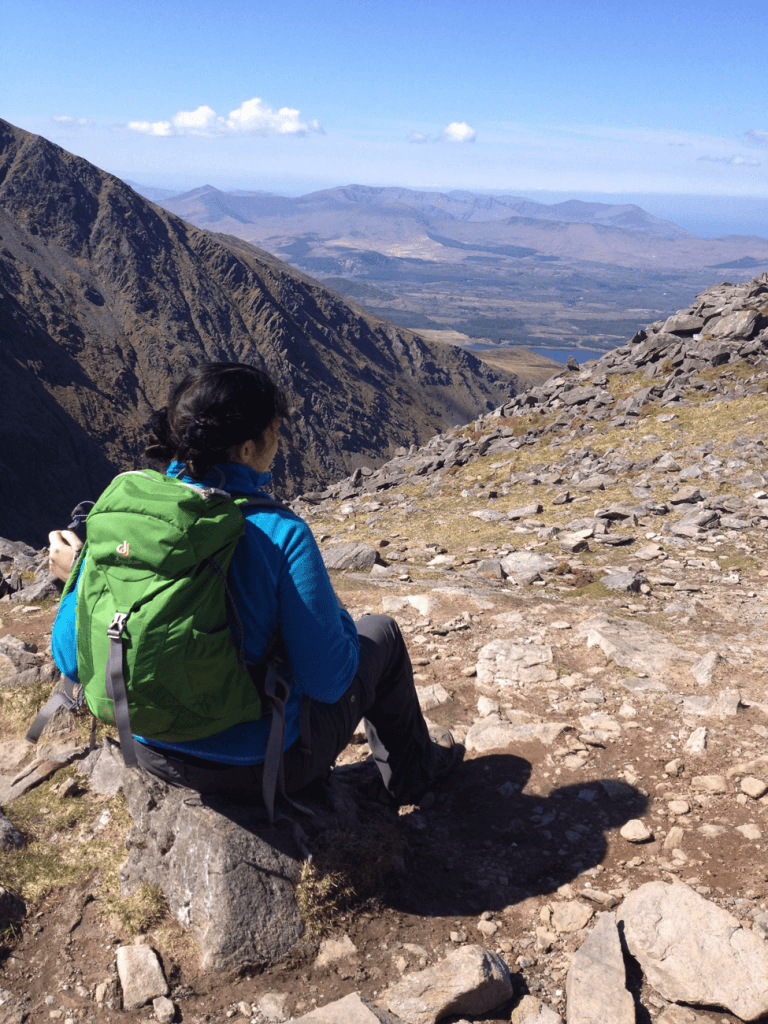 Where have you been that you think is perfect for solo female travelers?
Honestly I don't think there's anywhere I've been so far that isn't suitable for solo female travellers, but Iceland, where I'm currently living, is particularly good for someone who is maybe a little nervous of travelling on their own. Nature is the most dangerous thing here – the weather is harsh, but for personal safety it's probably the safest country in the world.
I've hiked, camped and hitchhiked all over the country and never felt unsafe. But do be prepared for bad weather, and take weather warnings seriously. You do have to make a bit of effort to get to know the locals – they aren't in your face friendly like in other countries, which actually suits me; but there are plenty of solo travellers too. And you can always join a day tour to meet more fellow travellers or go to one of the meetup groups. It's a stunning country with lots to do for anyone who likes the outdoors.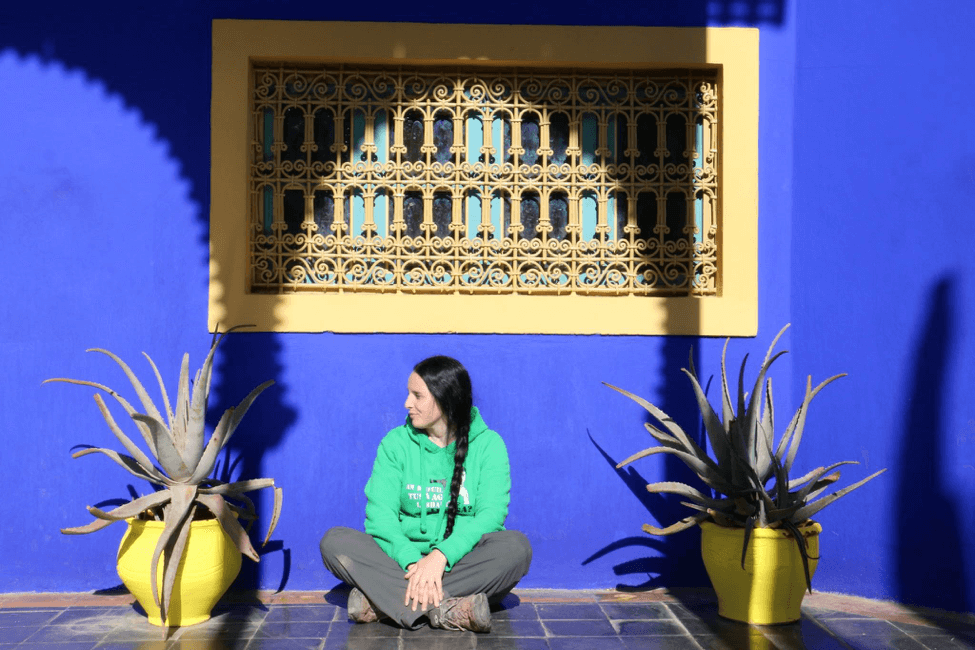 What are some obstacles you've had to overcome in order to make traveling a lifestyle?
I suppose you have to prioritise what's important to you financially. I don't own a house and getting a dog isn't realistic for me at the moment as I don't know my long term plans. Though I suppose if I planned well neither of those need be huge stumbling blocks either. Sometimes I do miss my family and friends. Though a lot of my friends are scattered around the world too. Really no one is further away than my phone when you think about it. Modern technology does help, there have been times when I only got to call home once a month, and that involved climbing a mountain sometimes to get a signal!
How did Be My Travel Muse help you?
I think it's great to see a resource to encourage people to travel, whether it's solo or not. And reading about how other people can do it will definitely encourage someone who wants to but is a little unsure if they can. I've met people recently in Iceland who had to get a passport just for that trip, and I think it's great that they are finally doing it – travel is really the best education. Just get out there and see the world, see how different life is across the continents and realise that, at heart, we are more alike than we realise.
A big thanks to Sibéal for sharing her story with us! You can find out more about her and her photography on her travel and photography blog and on Facebook and Instagram.