I've had my fair share of trolls. I've found myself on Internet forums, trashing me for this and that, people have made all kinds of wild suggestions like I'm traveling on Daddy's dime, or that I whore around while I travel.
Mhmm…
Now there is no point in putting any stock in people with so much time on their hands that they insult random strangers. Trolls never put a real face to the name and could not possibly have anything personally against me anyway. I'd say the chances are slim they even read half of the article before word vomiting into the comment box.
But then a new breed of troll started popping up on my feeds and I've got to say, it's a new low and it tends to pick directly at the wounds that run the deepest: the way I look.
Are we really still living in a day and age where people resort to body shaming?
Even though more and more brands are promoting multiple body types as beautiful?
Even though plus-sized models are walking runways more than ever?
Now I know it's naïve to think that our species has evolved beyond this point, but I am surprised that this would happen to someone who writes about traveling. What do my looks have to do with it?
In a video made by fitness personality Cassey Ho, whose workout videos have helped me become far more confident with my body, she tackled the topic of body shaming and the brutal comments that she often gets. While I felt for her, I expected that probably just came with her level of success within the fitness industry. I didn't expect that I would be on the receiving end of it eventually, too.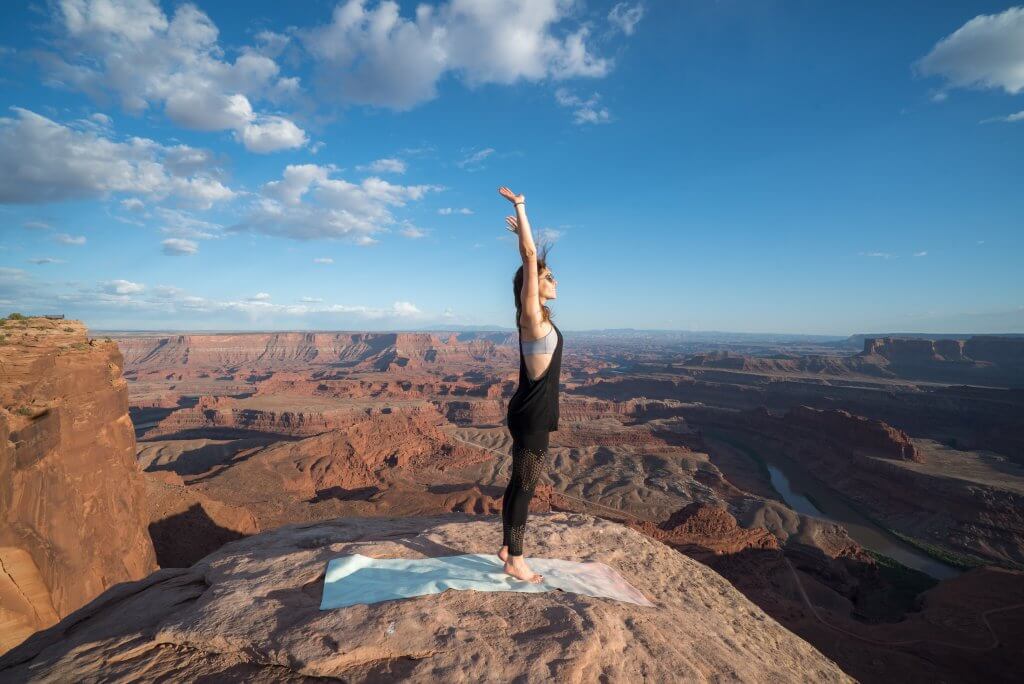 The body shaming comments I get seem to always be about my ass. Which, as everyone knows, is the one spot on a woman's body that she is the most confident about.
I mean, right?
The first time it was a photo of me standing in front of a waterfall in Molokai. I'd just hiked for two hours barefoot through the jungle in one of the most remote parts of Hawaii and this was the pot of gold at the end of the rainbow. In a sea of positive comments one negative one stuck out and just grated at me.
He said the photo would be better without me and my boxy ass.
Even worse, someone tagged the troll in a comment and wrote, "I agree."
Wow, is my ass really boxy?
I made the mistake of replying, noting that body shaming is uglier than any ass could be.


I tried to just let it go. I knew that someone without a face on the Internet who just spouts hate isn't someone whose opinion should matter. I knew that I gave him or her power by letting the rude words get to me.
I still keep telling myself all of these truths.
Yet no matter how many times I affirm to myself that my body is fine, it's pretty hard not to check when I walk by a mirror.
I've been pretty open on this blog about my struggles with gaining weight and the journey towards getting back to my pre-travel body. I've been eating healthy, have been finding ways to work out and exercise, including Cassey's Pilates videos on YouTube, and have successfully lost the weight that I gained and brought the muscle back.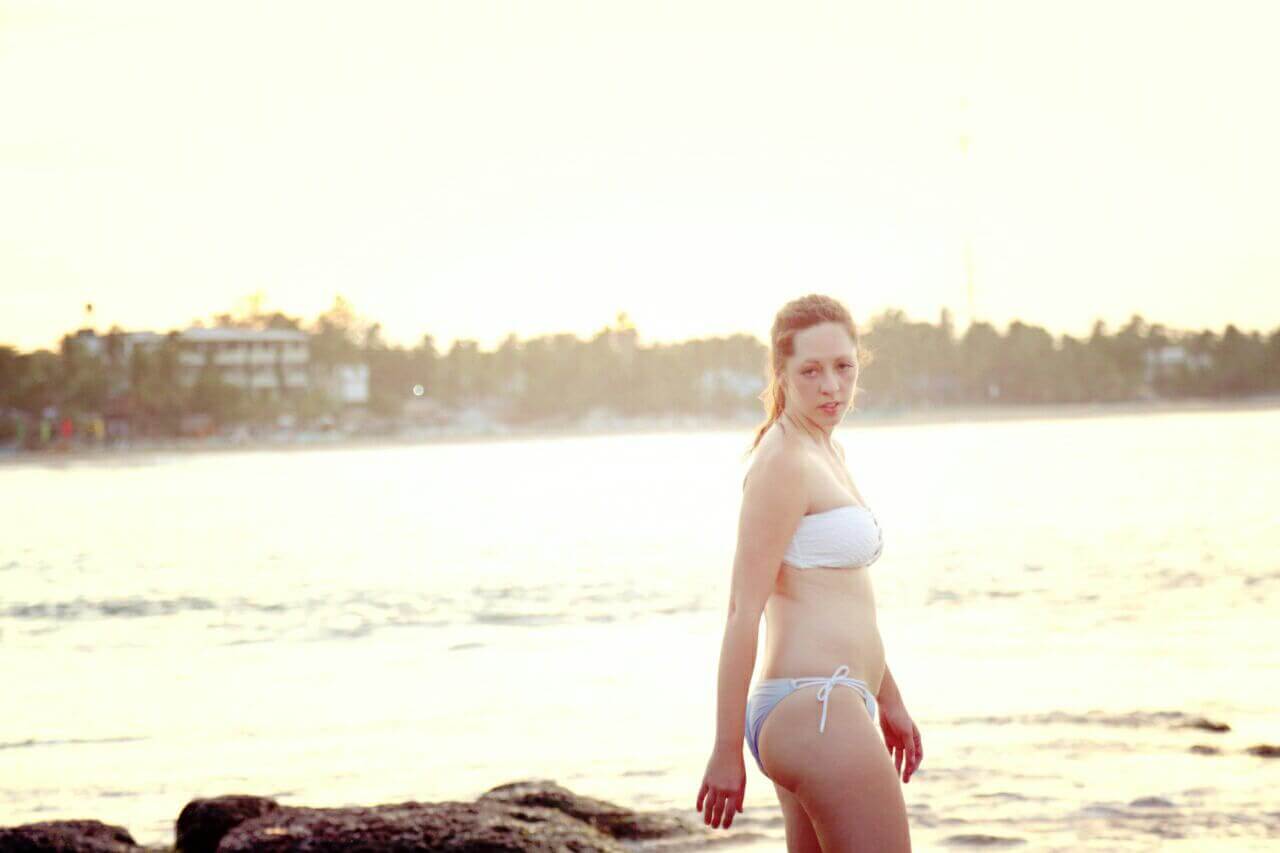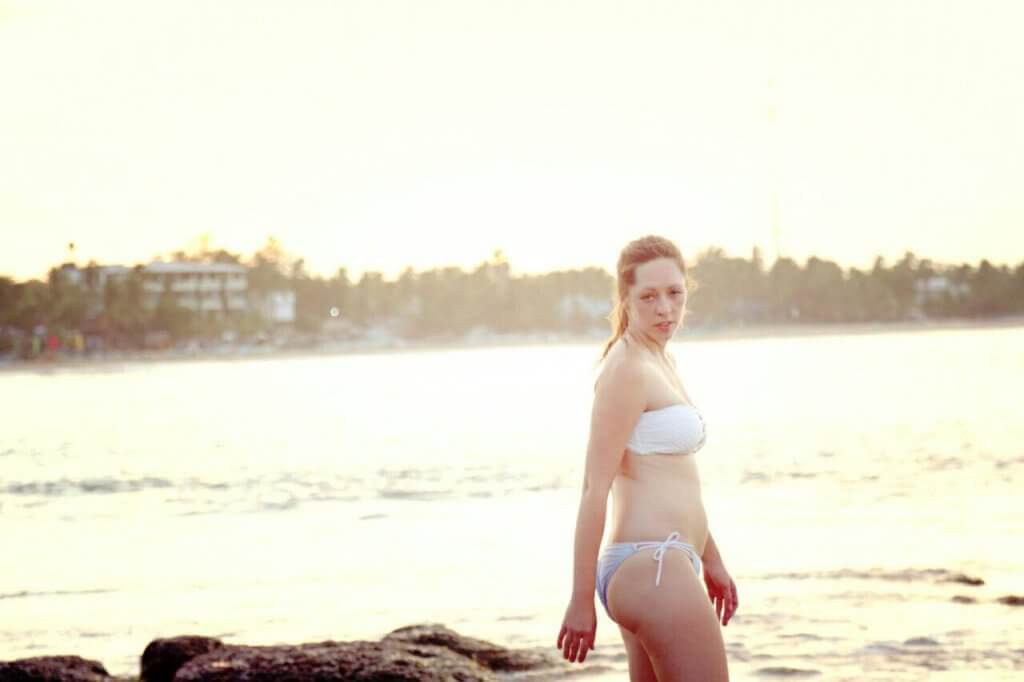 Way more importantly, I'm feeling stronger, healthier, and better than I have in years. This was never something that I did to please others, but something that I really wanted to do to feel comfortable with myself.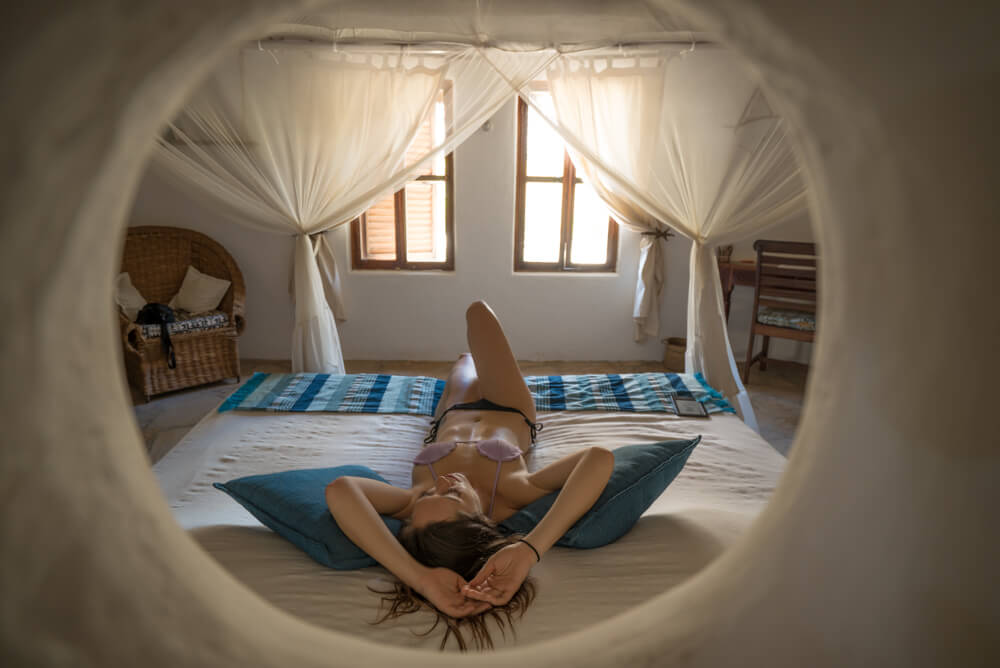 Then, last week, another comment came through, again about my ass.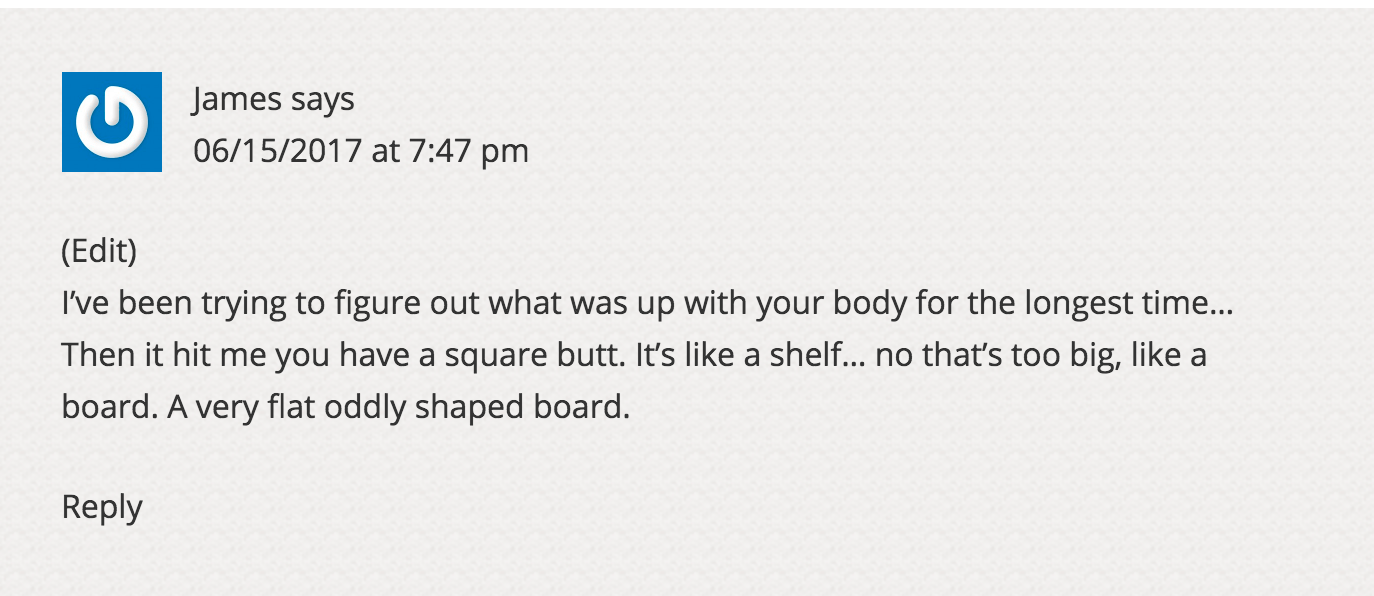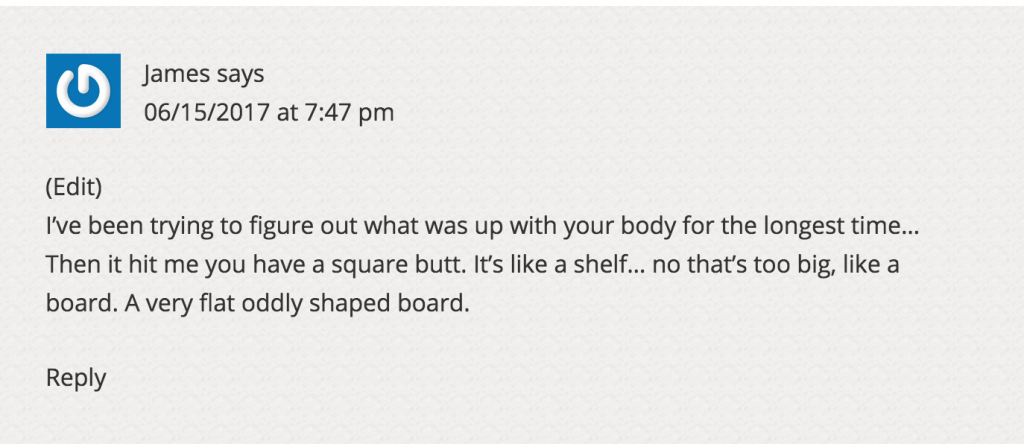 God, is my ass really that bad?!
I know that's not true, I know that this person is posting an irrelevant comment, and I know that my skin just has to get thicker.
Yet I still can't help but think, maybe I should be doing more squats?
It's not just me they're cutting down. Most other female bloggers in my niche and outside of it had things said about their body parts, faces, and weight. Even though we're out conquering the world, we still can't get away from the fact that we're female and therefore our looks are still part of the package.
This post isn't to give a voice to people who don't deserve to be put front and center, it's to call attention to the fact that we still have some work to do.
A survey recently found that 94% of teenage girls have experienced some kind of body shaming.
This isn't the world we want to live in, is it? One where people are more concerned with how they look than what they can achieve in order to feel important, loved, and successful?
Little girls shouldn't be worried about how they look, they should be focused on what their individual gifts are.
People are meant to look different. Beauty is not everyone having the same features, but everyone having their own unique looks, thoughts, and lives.
I'll close with this: If you're female, you've probably been on the receiving end of this too. You are beautiful, and regardless of what anyone says, that is an undeniable fact.