This week, Be My Travel Muse turns five!
It really snuck up on me, guys. But another September has rolled around, marking 5 spins around the globe since I left California with a one-way ticket to Bangkok in my hand and a dream in my heart.
This blog has changed my life. It made me an entrepreneur, helped me visit over 50 countries, and connect with people the world over. It made me realize how passionate I am about female empowerment, and frankly, made me a better person.
This year was all about gratitude, growth, many new places, falling in love and subsequently nursing a broken heart, and a lot of wondering where the future could or should lead to.
Unlike years past, which I spent surrounded by other backpackers, I spent a ton of time alone this year. It's not something that I saw coming but I'm starting to realize that times when I'm solo can be the most wonderful of all. I never feel closer to myself or my higher purpose than when I'm truly, completely, alone.
On the fifth birthday of Be My Travel Muse, here's looking back at the year in travel, love, work, and play:
Hawaii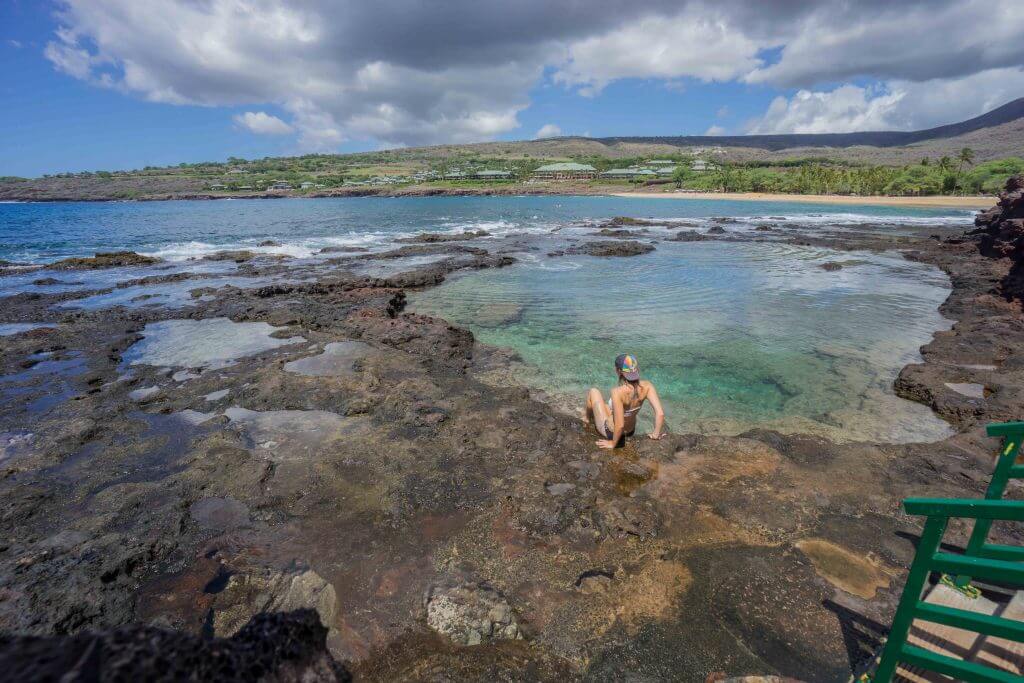 When I got a call to come to Hawaii in October to do some photography, I jumped at the chance while simultaneously wondering if going to such a romantic place solo might be depressing.
It was the opposite. I went for an adventure there, taking my photography to a new level, driving a 4×4 for the first time over rocks to hidden cliff jumps, and absolutely loving the freedom. It made me realize that even places that seem like they're only for honeymooners can be awesome for solo travelers, too.
Ireland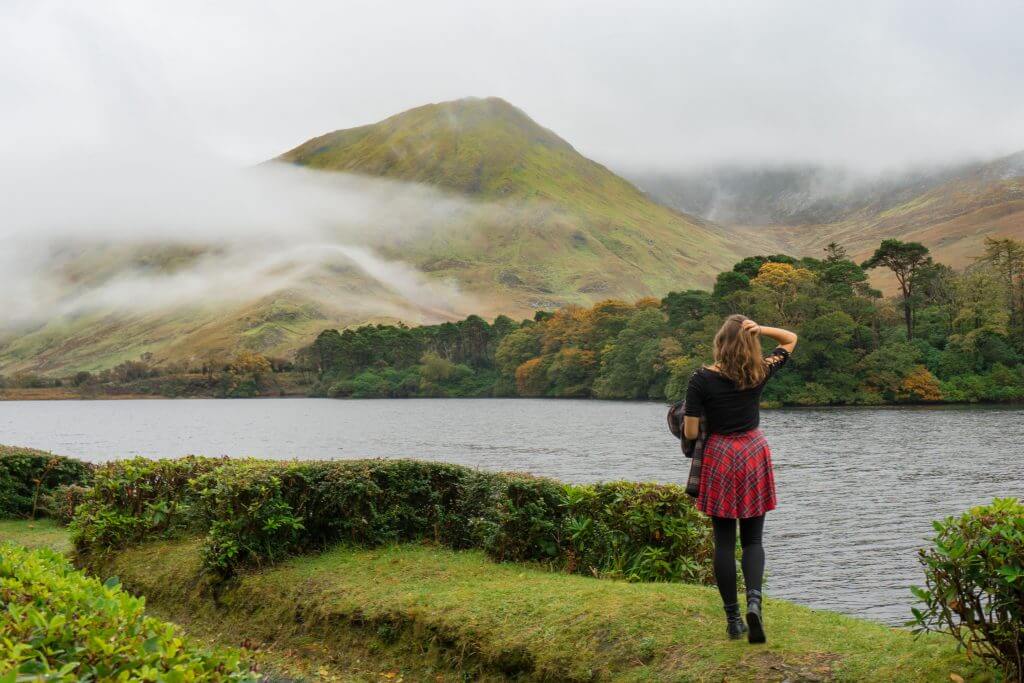 I returned to Ireland later in the month for a fourth time to explore more of the Wild Atlantic Way. It's one of my favorite places in Europe and though I found driving there to be mildly terrifying, to be surrounded by friendly Irish people again was such a breath of fresh air. If you get a chance, definitely visit Ireland. It's so damn beautiful.
California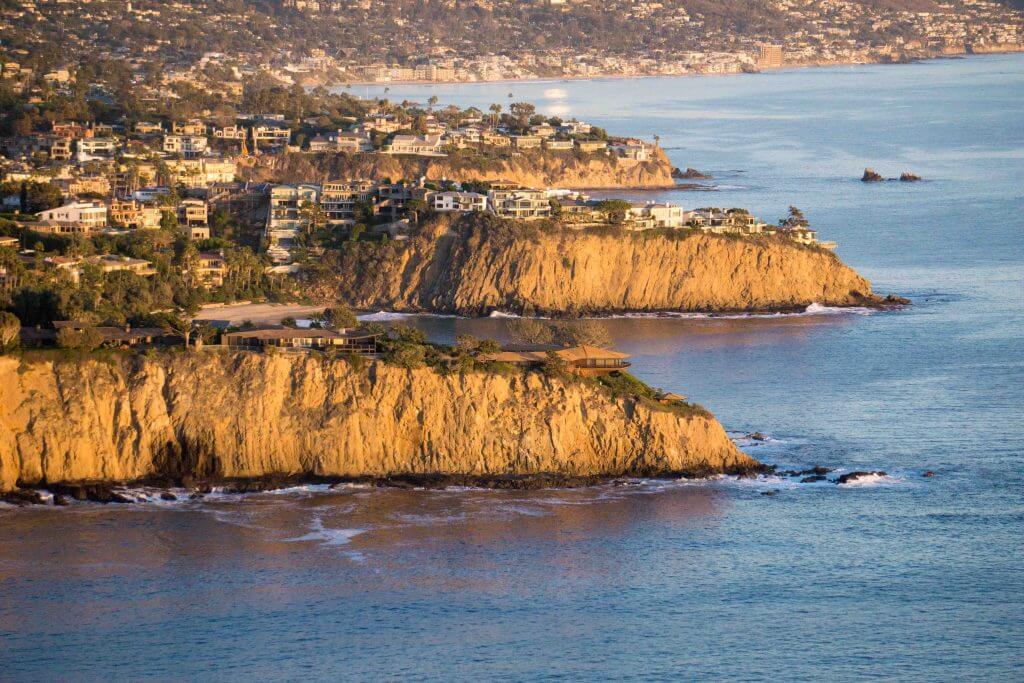 Up until recently it would have pained me to share this, as returning to California from November to February was never in my plans. I'd signed a lease in Berlin with the intention of finally settling there more permanently, however when I reconnected with someone from my university days after Burning Man, I fell head over heels in love. So it was goodbye Berlin, and hello again, California.
It was beautiful at first. I hadn't felt that magical high since my very first love, before I knew what heartbreak felt like. I was sure I'd found the one in, let's call him D. At long last my searching was over, or so I thought.
I was mystified when it started to fall apart. My old demons came out that I thought I'd conquered, and it showed me that I still have a lot to work on.
As a favorite poet of mine, Warsaw Shire, wrote: "You can't make homes out of human beings."
How true that is.
I never wrote about that on here, but I did extensively on Thought Catalog, my outlet for my Taylor Swiftian love and heartbreak writing, if it interests you.
At the end of it I can't help but feel anything but grateful. The break up led me to one of the biggest periods of growth in my life. It made me seek even deeper spirituality, encouraged me to dive even deeper into my work, and seek to heal wounds that I didn't realize I still had.
I'll always think of D very fondly for this. It was exactly what I didn't realize I needed.
Alberta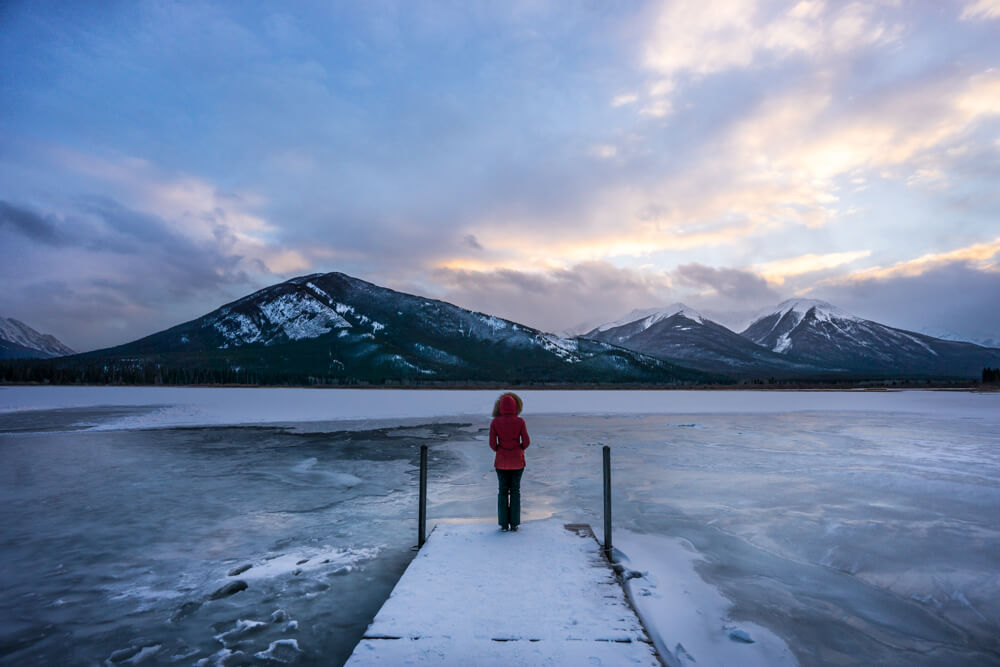 In between my time back home, I popped up to my northern neighbor for the first time and realized that Canada is totally freaking awesome. I drove in the snow for the first time too, went skiing in -30 temperatures, and vowed to return and explore every Canadian Province – a promise I would continue to make good on in July.
Idaho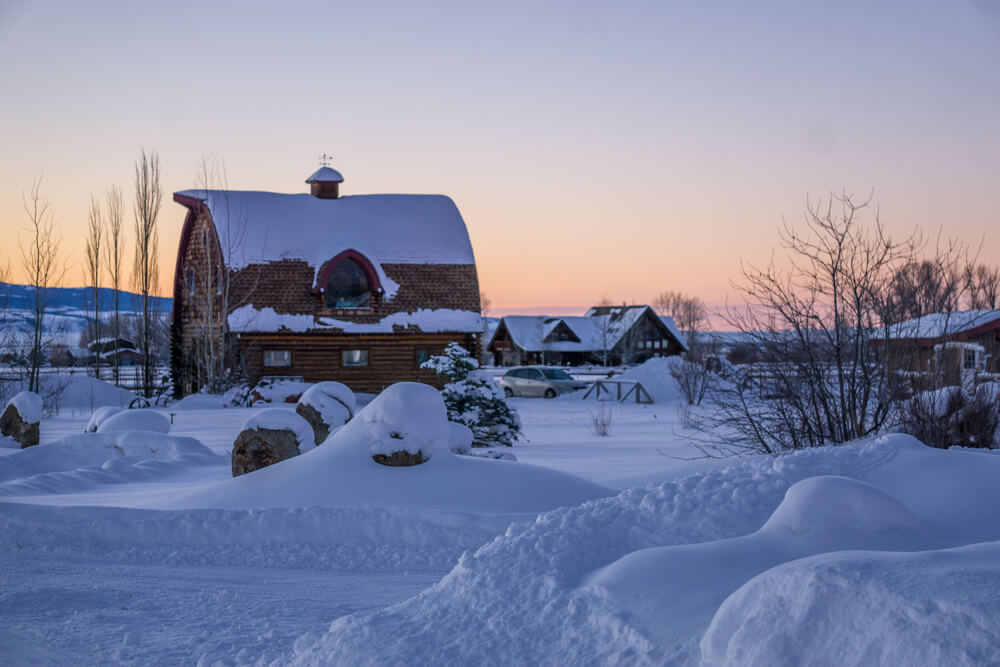 D and I headed up to Idaho to spend New Year's with some of his friends, and it turned out to be one of the most beautiful winter destinations I think I've ever seen (though to be fair, winter is fairly new to me). There were hot springs, great food, good vibes, and lots of snow shoeing. It's the last time I remember us being happy together – memories I'll always hold dear.
Switzerland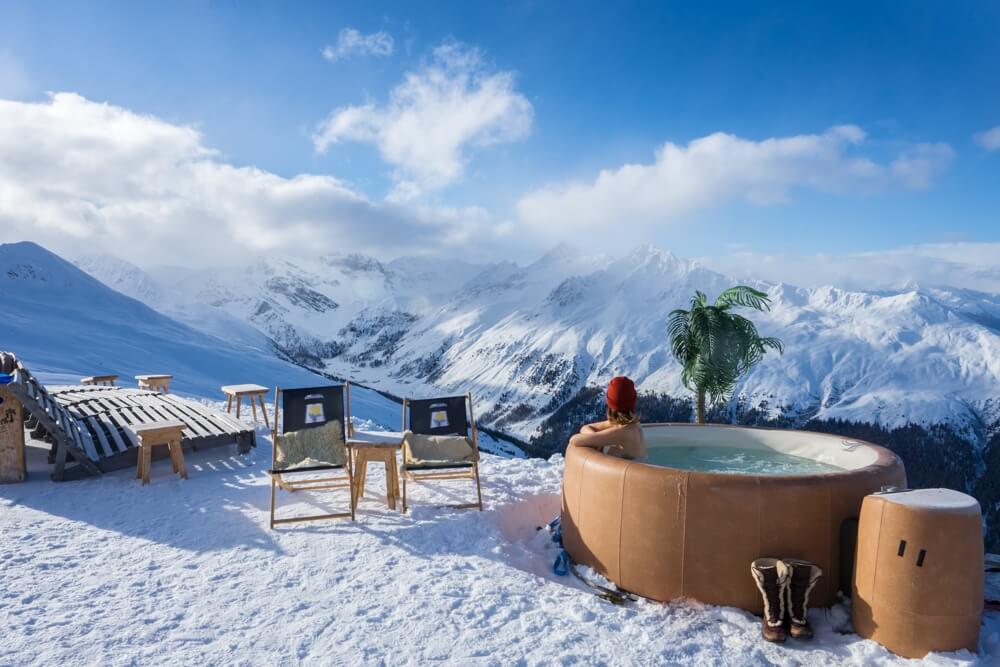 I headed to Switzerland for a third time in life but for the first time in the winter. I was fresh off of heartbreak and I wish I could have been present and enjoyed it more. That said, we had some wonderful powder days and I improved my skiing chops in the Alps, my favorite mountains.
Tanzania, Rwanda, and Uganda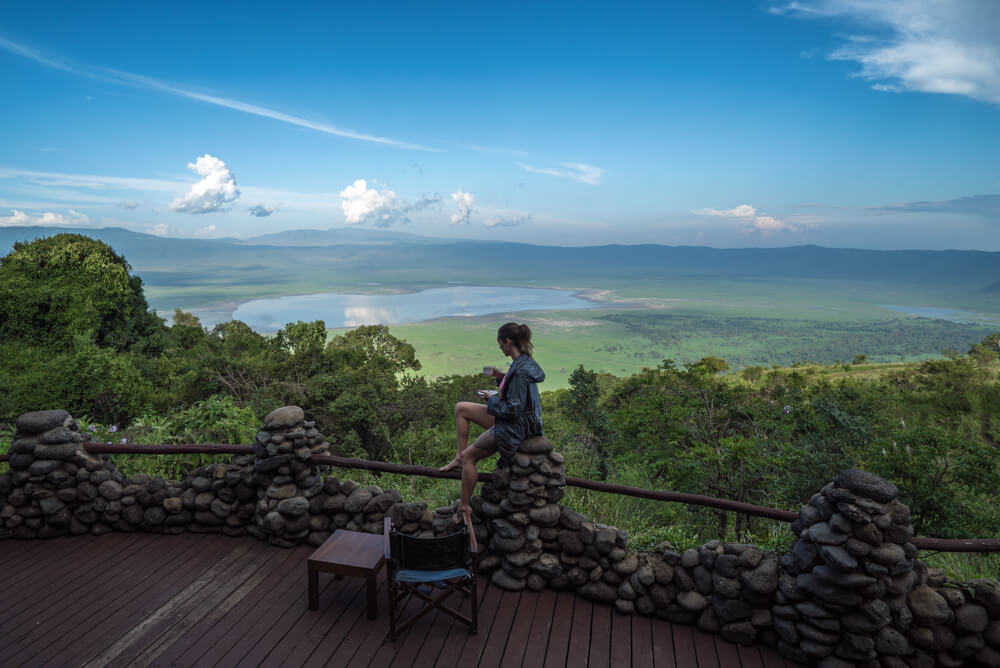 I jumped at the chance to take a Land Cruiser across Tanzania, a country I've spent a cumulative month in now, along with Rwanda, and culminating with the gorillas in Uganda. It's where I started doing video, something I've come to really enjoy. It's easy to find inspiration in such an inspiring place.
Of all of the continents on planet Earth, I always feel the most connected with humanity in Africa. I love the people, the animals, and the beaches. I'm already planning a return for this coming winter. I can't stay away.
Berlin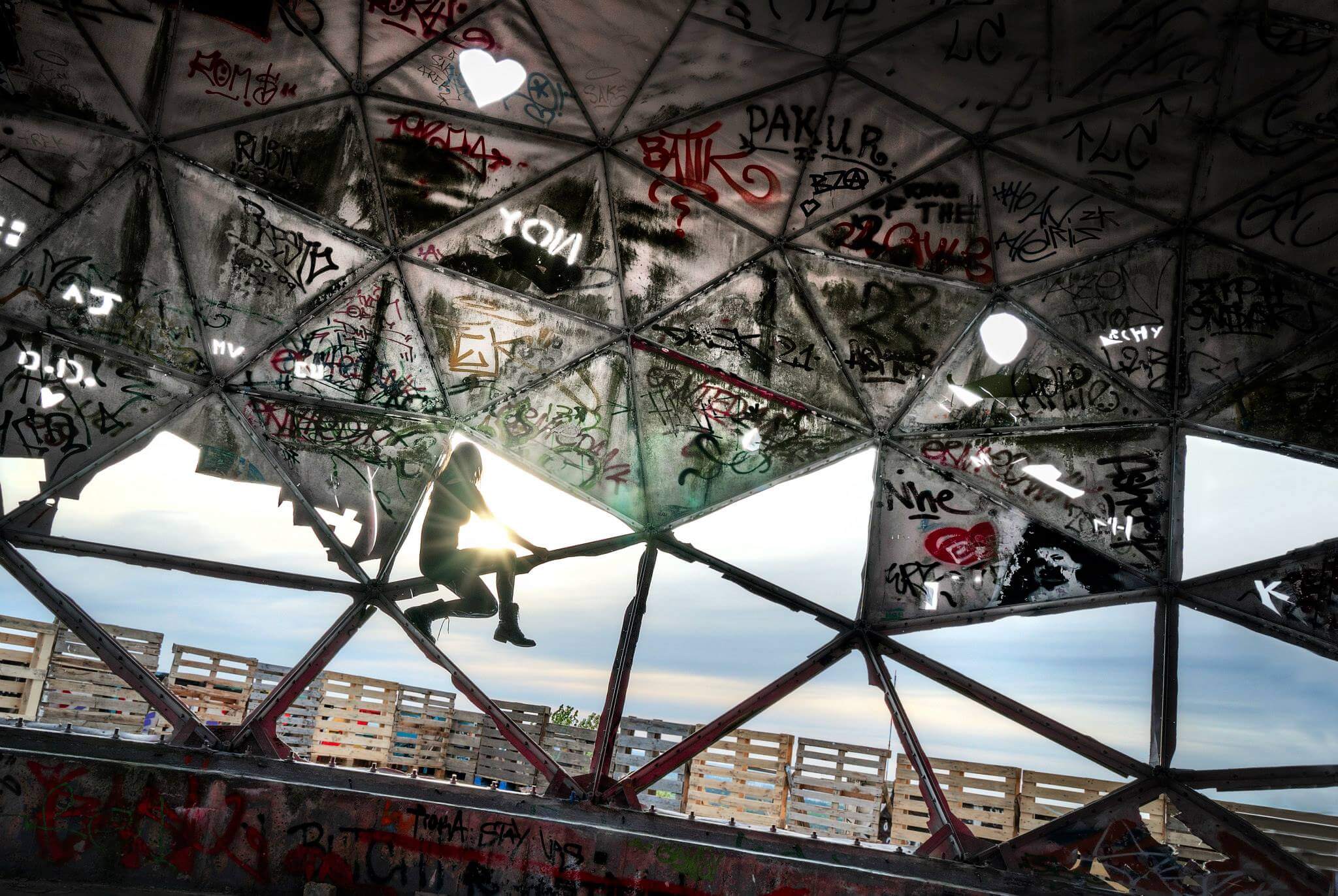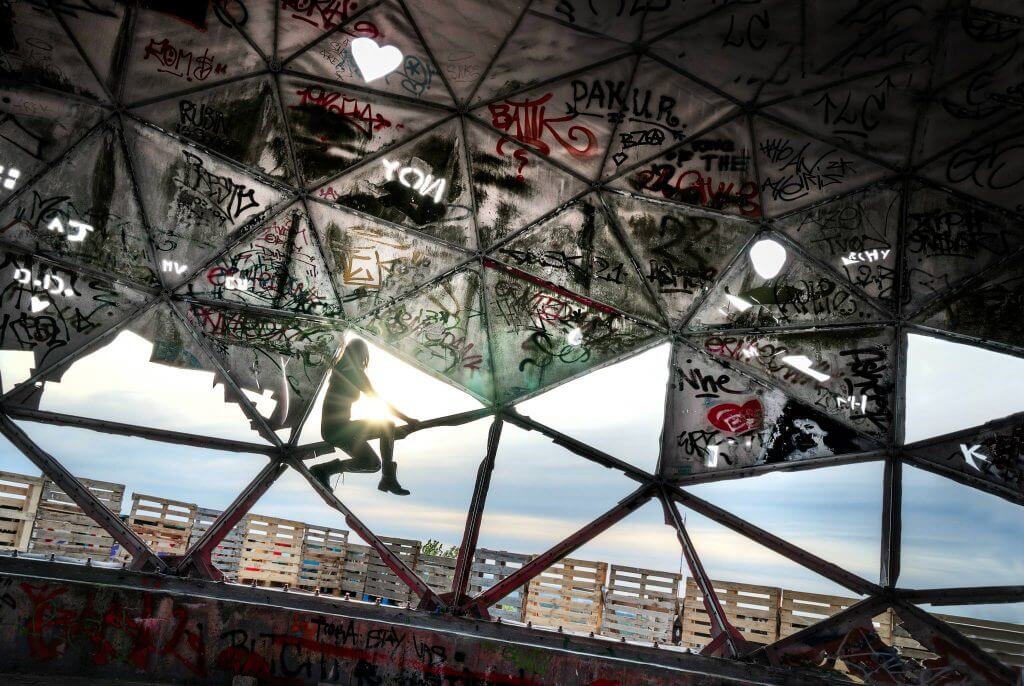 I felt a bit like the prodigal daughter coming back to my apartment in Berlin in April. I'd signed a lease in September and yet I'd spent just a few weeks altogether in the flat I'd searched so ardently for the summer prior. Yet there I was in April looking at bare walls and wondering why I'd been paying rent for a place I didn't even live in.
But I love that apartment. It's my sacred place. I still love this city so much and now I finally do feel committed to spending more time here.
Amsterdam and Denmark with Mom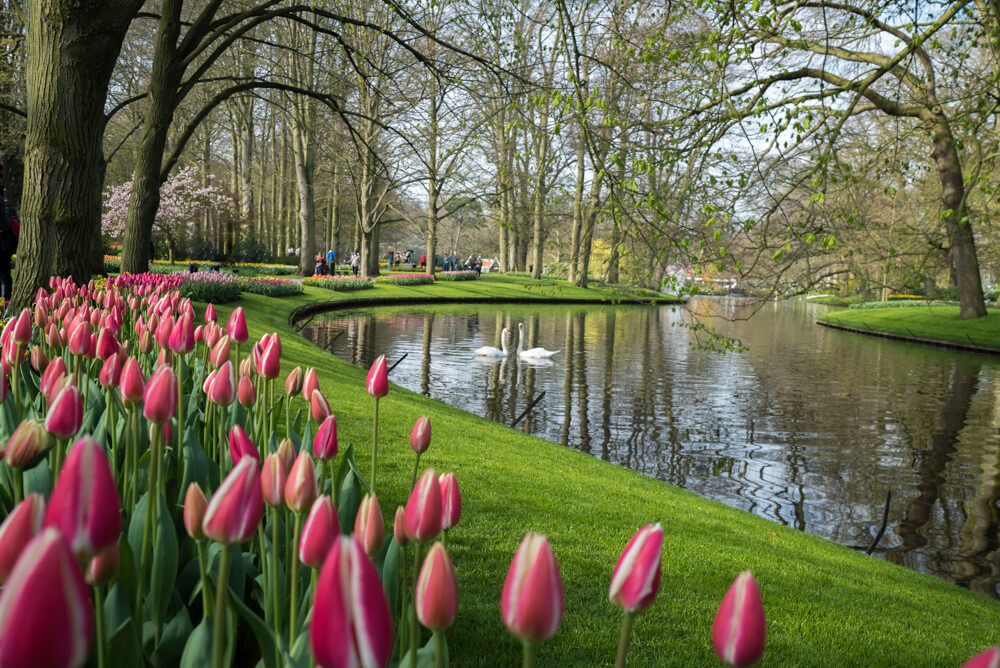 Each year thus far, my mother has joined me somewhere around the world and this year we fulfilled a lifelong dream of hers to see the tulips in Amsterdam. I hadn't expected to enjoy walking through a garden so much! If you find yourself there in spring check out the tulips.
Utah and Arizona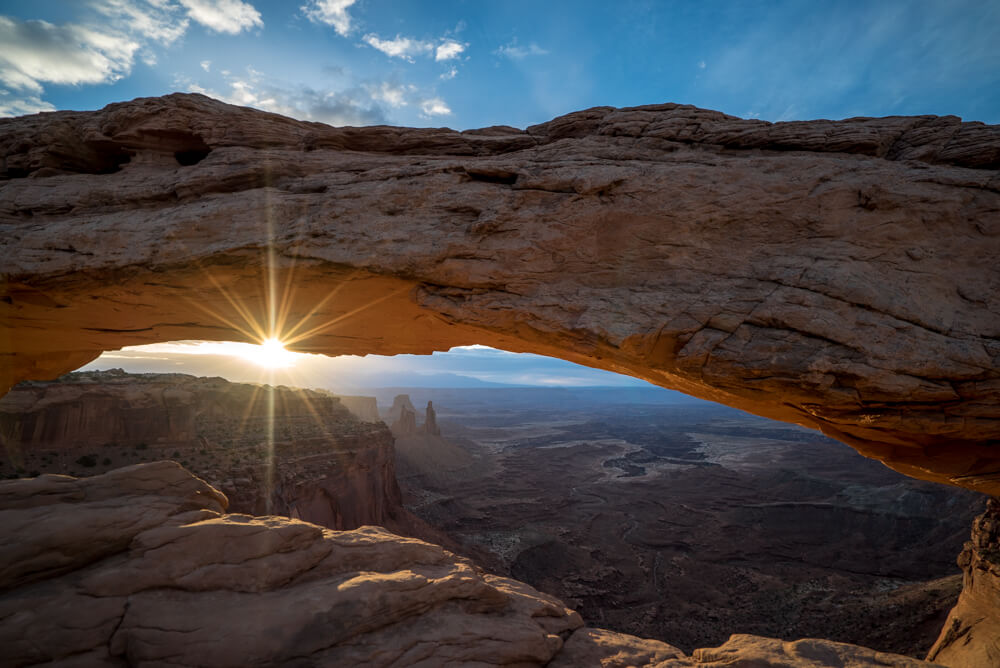 My friends asked if I would be willing to come home to go to a music and yoga festival, Lightning in a Bottle, together in May and I figured why not combine that with a trip through Utah and Arizona? I'd always wanted to go and explore my own backyard more.
I did most of the trip solo after spending a few days with my mom and since I went to so many remote places, I didn't see many other people. I hiked, solo rappelled down a rock face, I listened to Ram Dass' Be Here Now talks and You are a Baddass by Jen Sincero, and cracked open Tools of Titans by Tim Ferris, who I'm a huge fan of.
I felt so invigorated after that trip. There's something so healing about the desert, which was very much needed after coming back to California brought a flood of emotions from the breakup with D back to the forefront of my mind.
Kyrgyzstan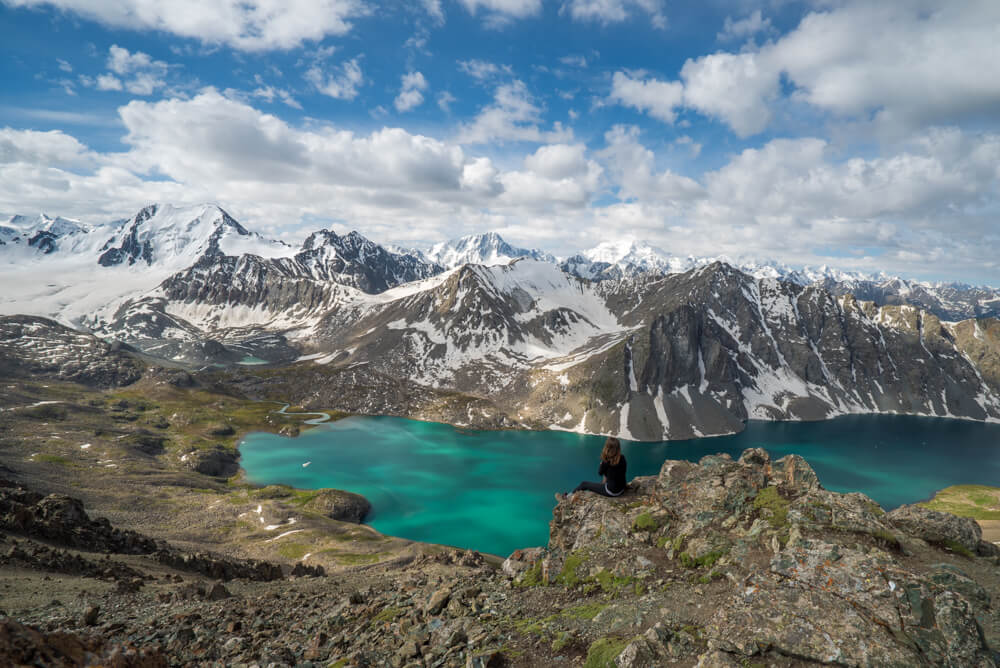 The mountains called, and I had to go. Central Asia had been a blank spot in my mind's eye and when another photography and videography opportunity came up I figured why not? Trekking is my favorite thing and being off the grid in the mountains is always like therapy.
I was blown away. The mountains looked like Patagonia and the Alps combined. It was also incredibly tough. Over eight days we summited 6 passes for a total of almost 8000 meters in elevation gain and loss. It was just a guide, a porter, and I in the wilderness. It felt like going into the wild. It also is some of the work I'm the most proud of, and led to my first viral video! That was a pretty nice affirmation that video was the right thing to take on.
Switzerland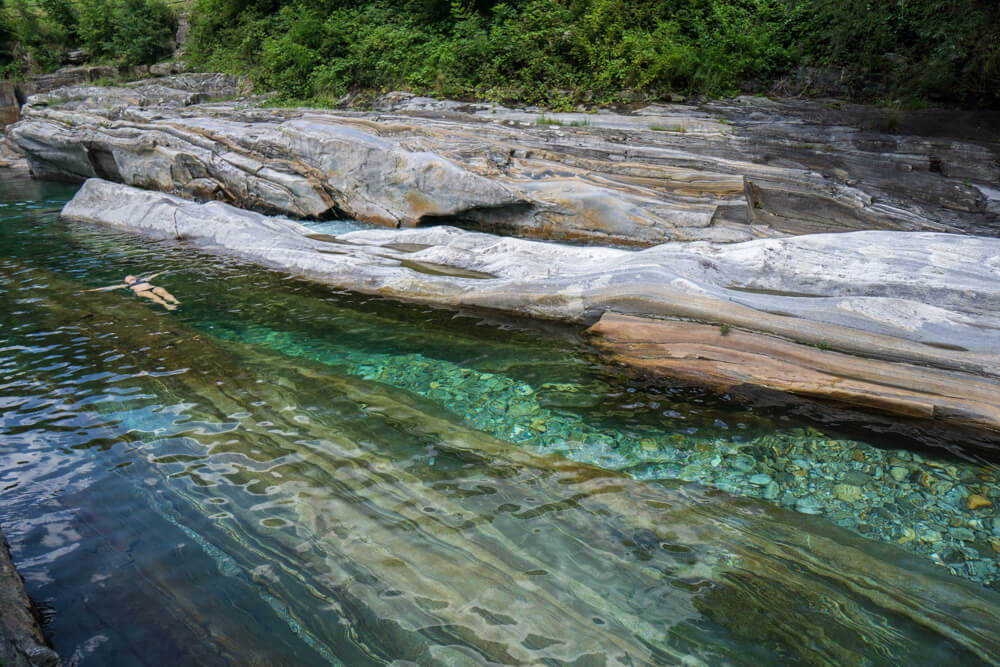 Just a couple of days after landing from Kyrgyzstan I was on a plane to visit some good friends in Zurich. I kicked myself for stacking my schedule like that and robbing myself of a summer in Berlin but who did I have to blame other than myself?
Besides, seeing the friends I'd made in Mozambique, and visiting Oeschinensee and Lavertezzo was all so wonderful. Seriously, how is Switzerland really that beautiful?
Manitoba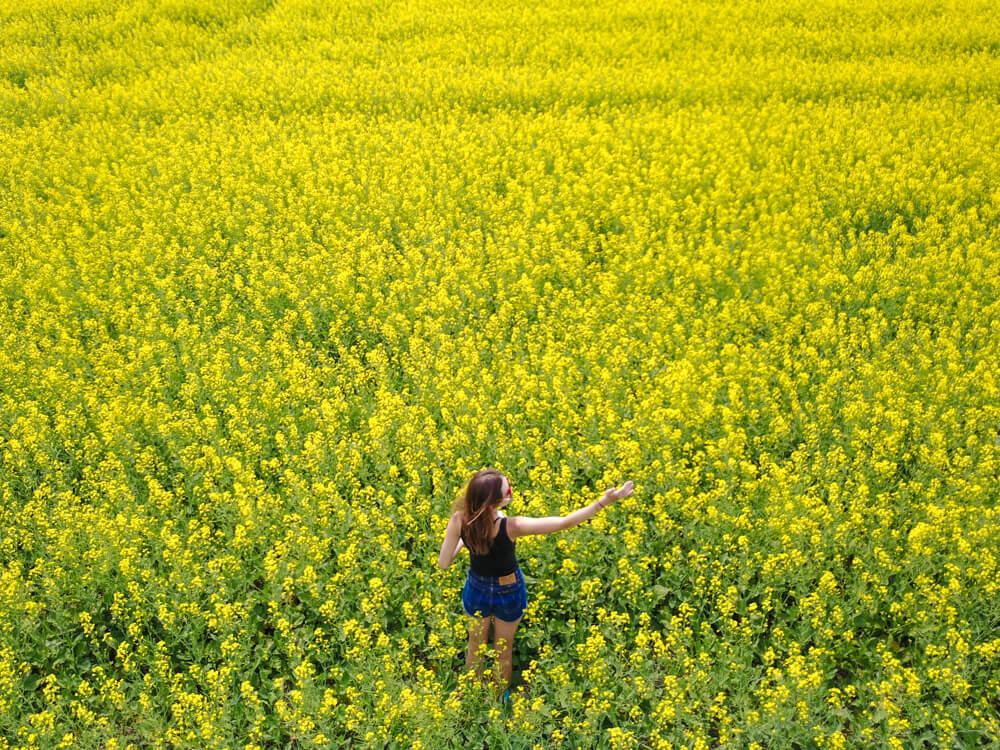 A couple of days after Switzerland it was back to North America for me. everyone said Manitoba was boring but they were so wrong. It has over 100,000 lakes and polar bears! How can that be boring? Canada, man, I love you so much.
Alaska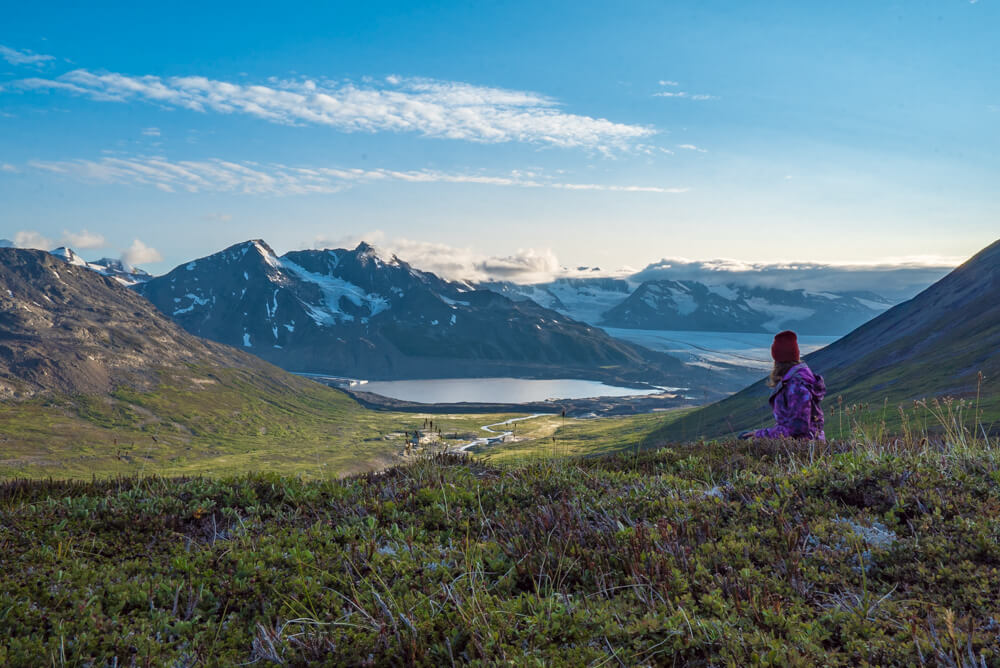 It's not hard to pick what the standout of the past year has been – it's Alaska. It's the first place where I realized how amazing it is to hike completely off the grid with no trail, no people, no facilities, and nothing but nature. I've never felt that sensation before – probably most people haven't! But we should, we really all should.
It's also where I formed a new business venture with Pete, a wilderness guide who I'll lead tours with in 2018. What an exciting trip that was for so many reasons!
Back to Berlin
I'm writing this to you from Berlin today. Over just the past week and a half since I've been back, this city has come to mean so much more to me than I ever realized before. I'm connecting with people in new ways, and wondering if maybe I should just stay put for a while and really enjoy what this place can continue to give me – stability, and a home.
Looking back over the past year, I feel incredibly grateful, and moving forward, I want to find more ways to help you do the same.
I want you to know that you can do this, too. It's never too late to reinvent yourself, to live the life you've dreamed of, and to strike out on your own and create something new.
In the next post, we'll talk more about the year in blogging, for those interested.
Happy travels, and thanks so much for being part of this journey. It wouldn't mean anything without you!