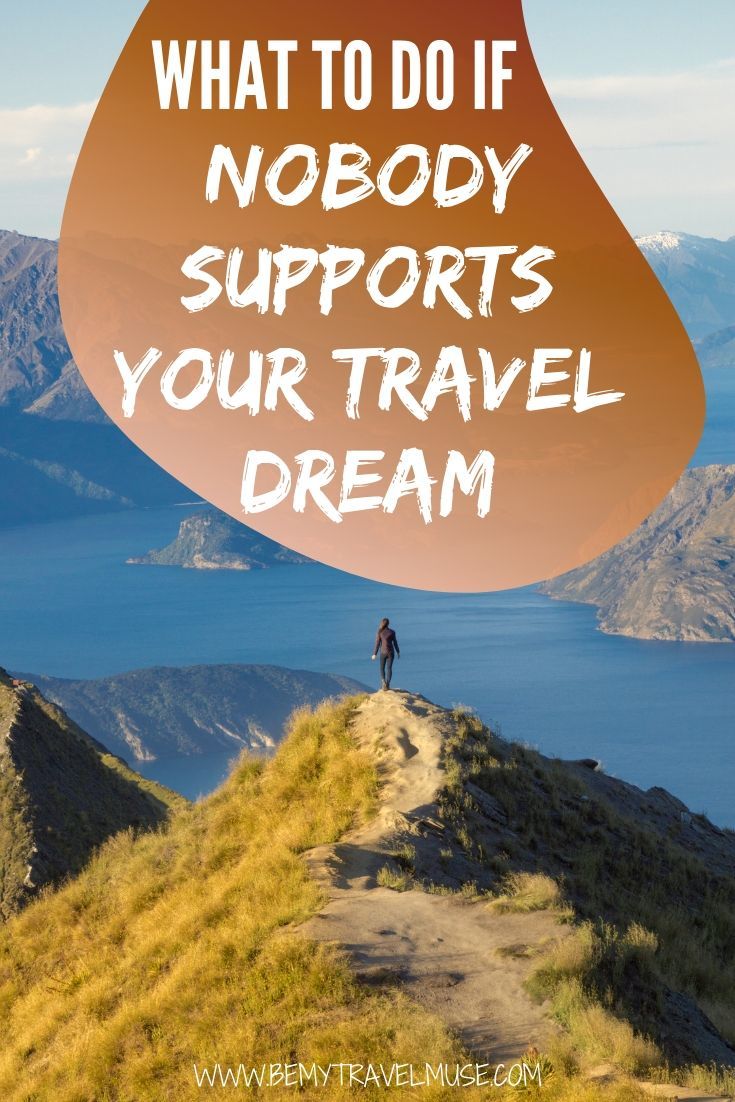 Five years ago I got this crazy idea in my head that I was going to travel the world.
I quickly realized that I wanted to go for much longer than a week or two, effectively turning my life upside down in order to do it. I knew that I was going to quit my job, spend my savings, and take off to the other side of the world for something that we almost consider blasphemy in the States – a break.
I agonized over the decision for months without confiding in anyone. I was worried that everyone would think I was crazy for leaving behind a steady job and boyfriend. I was sure that they would try to talk me out of it.
When I finally sat my mom down to tell her I figured it was a pretty big deal and that I better be prepared for any kind of reaction. I was shocked when she responded with "sounds cool!", ever-so-casually.
My close friends had pretty similar reactions. They were just happy for me.
That's it? I wondered.
I'd been ready for a flood of negativity that never came.
Now there were some naysayers, but their opinions didn't matter all that much to me. But what about if you are in a situation where nobody around you supports what you want to do? What if you also feel like you're totally alone with your desires?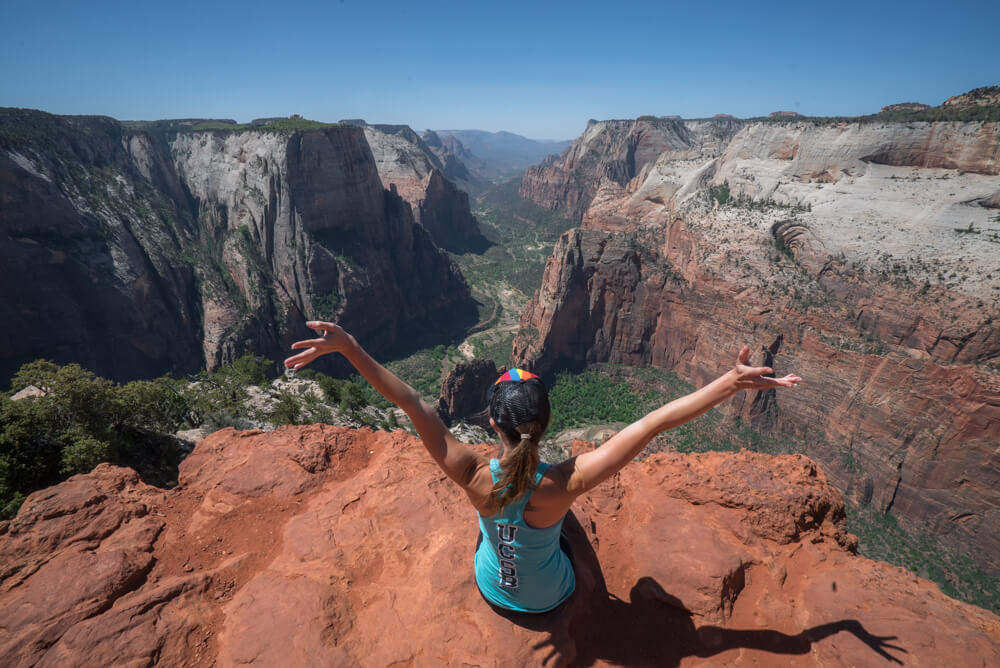 Sometimes it can feel like you're an island and nobody around you understands or has the same interests. That can be really hard, particularly if people are laying the guilt on, suggesting that you shouldn't go or that something terrible might happen if you do.
I go into a lot of detail in my book for solo female travelers about how to get over the fear and the different steps that you can take in order to not let these naysayers get to you, but since that's an entire chapter and this is just a blog post, I'll share one big one here:
Decide whose opinion really matters.
I know it sounds simple and that's because it is. Whose opinion actually matters? Do random people on the Internet who say things are dangerous matter?
Does FOXNews' opinion matter?
Does Donald Trump's opinion matter?
Ugh! No!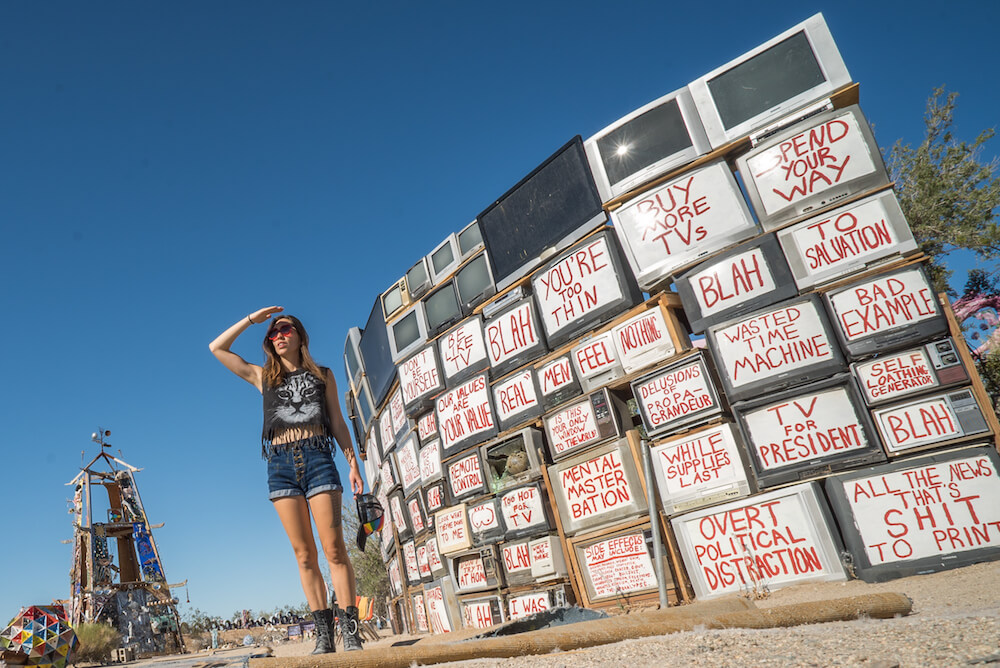 There are only a few people whose opinions really matter, and those are the people who you really truly love. If you were to make a list, it would probably consist of family members and very close friends.
However the random acquaintance and casual friend who makes you feel bad about it doesn't really get to have an opinion. That goes double for anyone who gives you their thoughts without you having asked for it.
For a lot of people, their family members are the ones trying to talk them out of it. In general this is because they love you and they are scared. Most of the time without realizing it, people try to talk us out of doing big things because they are scared themselves. I have some tips here for how to quell your parent's fears, but sometimes, you just have to do you.
It can be hard to go anyway when you don't have the support that you want and need, but often our parents and friends may come around when they see you thriving. There's no better way to show people that they were wrong by going for your dreams and living your best life.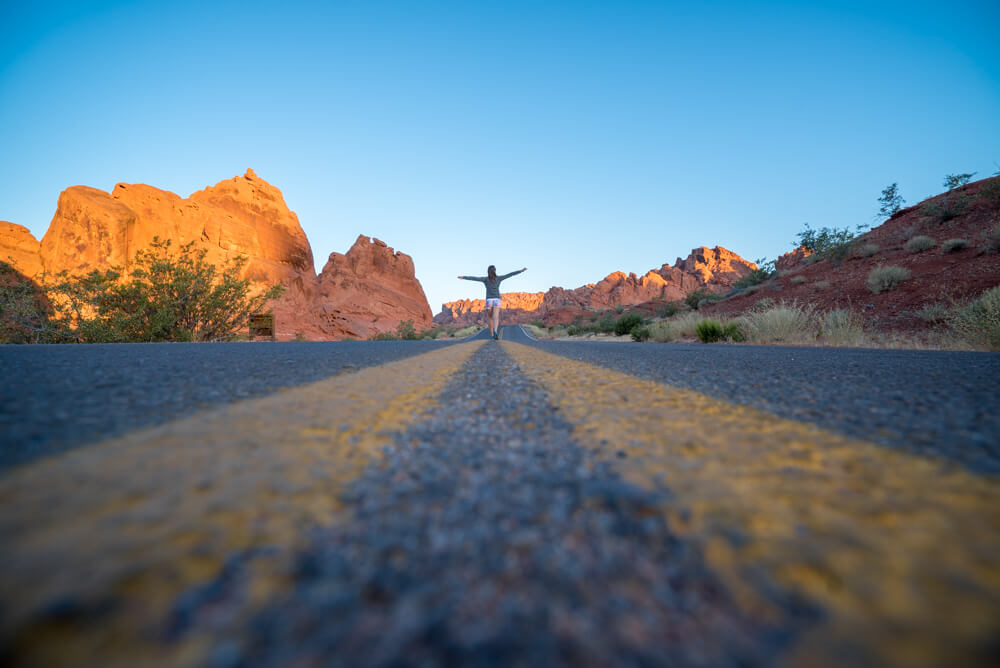 And even if you ultimately decide after you get out there that traveling is not for you, it's not like you have to come back with your tail between your legs. Your family and friends love you and they should love you whether you stay out traveling for a week or year. It's not about succeeding or failing.
You will also find once you get out there that you are not alone. And if you want some examples before you go, check out the solo female traveler series and you just might find a story that matches yours.
Now that I have traveled alone to so many places and met so many others who are doing the same, it feels to me like traveling is totally normal. But it wasn't long ago that I was the only person I knew in my circle of friends and acquaintances who had this dream.
You're not a weirdo or crazy for wanting what you want. It was through working up the courage to go without the opinions of anyone else mattering that I opened up a whole new world of possibilities and my dream didn't seem so strange anymore.
By the way, if you want to ease into traveling abroad, and also to make your loved ones less nervous, come travel with me! Check out my April tour to Peru here. 
Click to read more posts about