Welcome back to the solo female traveler series, where each month I share a new story about a woman who has decided to take off and travel the world on her own.
Solo travelers come from all kinds of backgrounds, places, and age groups. We may have different catalysts for what made us seek adventure, but the one thing we all have in common is that we decided to honor our need for adventure and just went. The benefits are huge, but I've harped on that enough, so it's time to let someone else tell you her story about why she became a solo female traveler, and why it has been so wonderful, in her own words.
Meet Courtney, a 25-year-old personal stylist from Orange County, California:
Who are you?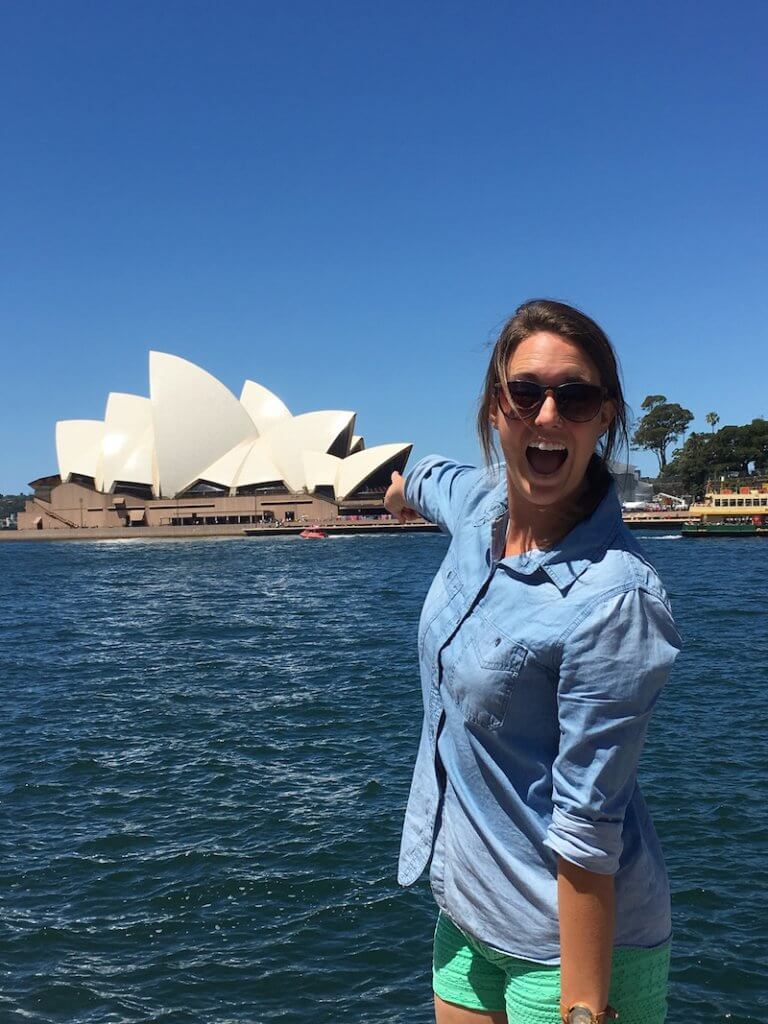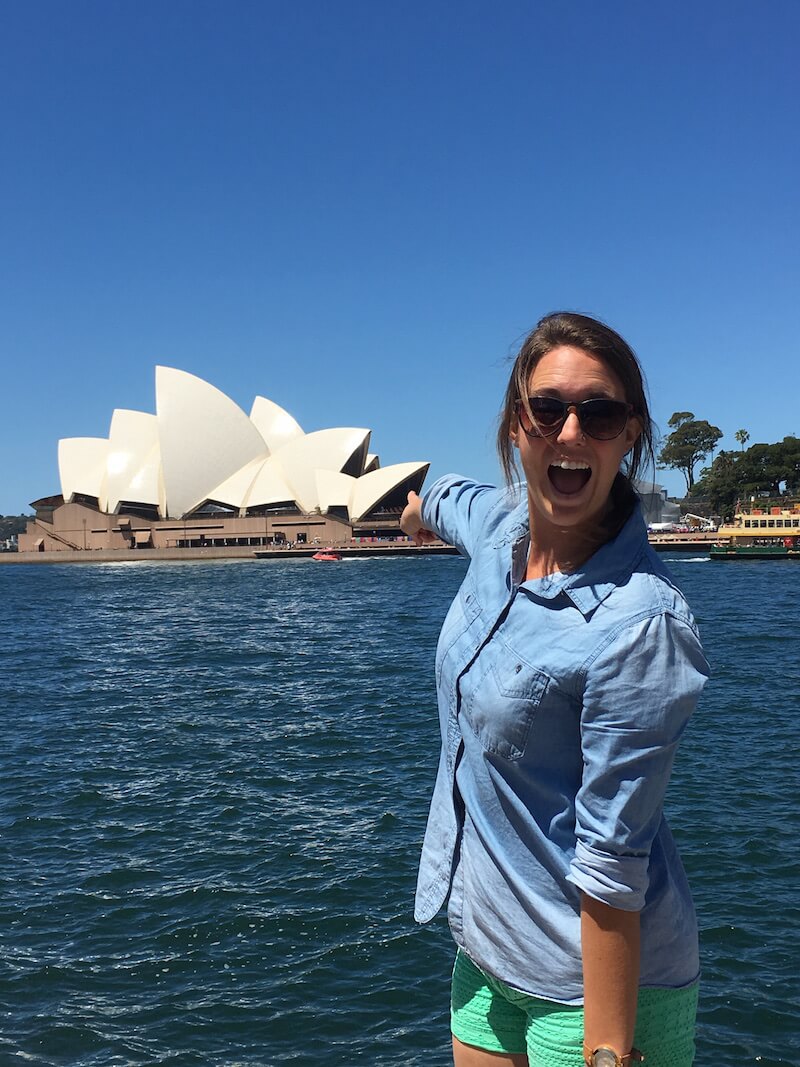 I'm Courtney, a Southern California native who has only has one unwavering passion in life: travel. To travel far and travel wide.
I've always been pretty athletic and quite competitive, which fuels my adventurous nature, my need to be challenged, and my spontaneous way of living. I find value in moments and experiences, and will never tire of sunrises/sunsets, live music, and the moon. Apart from travel, you can find me drinking coffee like a Gilmore Girl and rereading Harry Potter for the 10th time.
What was the moment when you realized you were going to travel solo no matter what?
My solo travel journey is a bit unique, as it was never supposed to happen. I decided the right path for me was to go to university and complete my Bachelor's degree before taking off, where a friend and I connected with our love of adventure and decided we would backpack through Europe together for at least a year once we graduated. We took off to London to start our journey, but after two months, my friend had a family tragedy which forced her to return home where she decided to stay and not continue traveling. It was in that moment where I had to decide "do I continue traveling solo, or do I also return home and wait to find someone else to go with?"
I had to face my fears of traveling solo and not let them stop me. It was in that moment where I was presented with an opportunity that challenged my strength. I said "I can do this," and I did. The decision to continue traveling by myself was the best decision I have ever made, and I faced my fears everyday with the most magical and rewarding experiences because of it.
What misconceptions did you have about solo travel that you now realize were untrue?
The biggest misconception I had about solo travel is that I would have to work really hard to make friends. I quickly found out that travelers are very alike in the means of making friends, and it wasn't very hard at all. Nearly everyone I met was kind and good-natured, and I made some of my dearest friends in the world while traveling, resulting in many visits to foreign friends and a place to stay always mutually open.
Where have you been that you think is perfect for solo female travelers?
I personally had the best time traveling in the Balkans (former Yugoslavian countries, Romania, Bulgaria, Turkey, etc.) as a solo female traveler. I wouldn't necessarily recommend these places for your first travel experience, but the type of people that you meet here are primarily long-term travelers. These countries have more genuine culture and I made genuine friends more easily here and had some of my greatest travel experiences going through these areas. They are also the less explored European countries, so you'll have so much fun in the unspoiled areas and will appreciate the history and stories the natives have to tell.
Can you tell me a story about when you were traveling solo that was just so mind-blowingly amazing that you still smile when you think about it?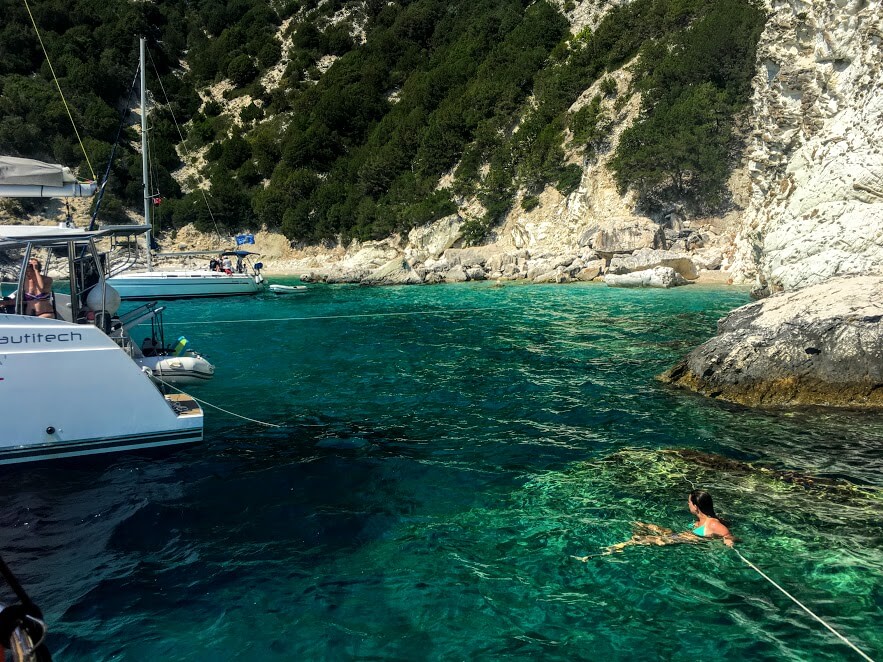 To save money, I used a tool called Trusted Housesitters where I would go and house/pet sit for people in their homes while they went on holiday, resulting in mutual funds saved as they didn't have to pay me for my service and I didn't have to pay them for their accommodation. I ended up getting along so well with one woman I house/dog sat for that I stayed an extra week after she returned home and then went with her daughter (around my age) to her university up north. I kept in contact with this wonderful woman while backpacking through Europe, and one day she sent me an email inviting me to go sailing on her yacht in Greece for two weeks with her daughter and friends. To this day, those two weeks sailing in Greece are the best two weeks I have ever had, and I fondly refer to her now as my British mum.
How did this site, help you?
Be My Travel Muse has helped me to find my identity. Through traveling solo, I discovered the cliche is true and I really did find myself. The more I read Be My Travel Muse and related to experiences and stories shared, I became more and more confident in myself, my dreams, and who I was and wanted to be. Kristin and I have similar backgrounds: both from SoCal, dreaming of a life far bigger and more adventurous than what we were living, packing it all up for an unknown destination with nothing but a backpack and a wild heart.
This blog helped me realize I belong to the nomad community, and if someone from my home turf can do it, I can, too.
What are some unexpected benefits of traveling alone?
The biggest benefit of traveling solo is that it's a constant test of both character and ability that leads to discovery and growth. The more practical benefits are that I've learned more about finance and budgeting than I did in my classes at school or work (and I'm a business major!). You quickly learn how much you're willing to spend and where, which made me a super resourceful person and reevaluate what I actually need, versus what I want. You learn to trust your instincts and realize how much strength you actually possess. You learn to appreciate every moment and how to truly live in the present.
The biggest benefit of traveling alone? You learn who you are. You challenge yourself every. single. day. And it's worth it.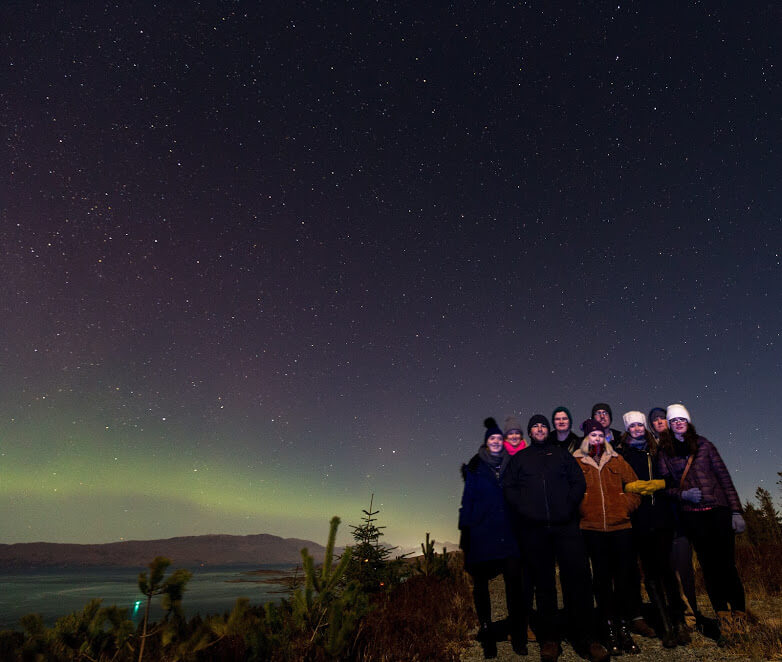 How have you managed to make it sustainable?
I work in fashion as a personal stylist, where my entire inventory is online and all shipping and packing is done at warehouses throughout the country, so I can style my clients from my computer. When I started, my company was a start up and quite small, so I was able to build up trust with them before I started traveling (I was an employee for a little over a year before taking off). I made sure to keep in constant communication with my manager so I wasn't letting my clients down, but that required some sacrifices on my part. For example, if I was scheduled to have a meeting at 14:00 PST and I was in Italy, I'd be on the call at midnight UCT+1.
I also had a responsibility to my company to maintain my minimum hour requirement, so that means I had to designate specific times to work. As I am able to make my own schedule, I could do one hour in the morning, go exploring, and do two more hours at night. Or if I knew I was going to be traveling and my mode of transportation didn't include WiFi, I would designate a day to working before going out and having fun. As long as I have WiFi, I can work!
You can find more from Courtney on her blog and Instagram.
Want more? Check out Thia from Indonesia's story. Want to do it, too? Check out the Guide for solo female travelers.