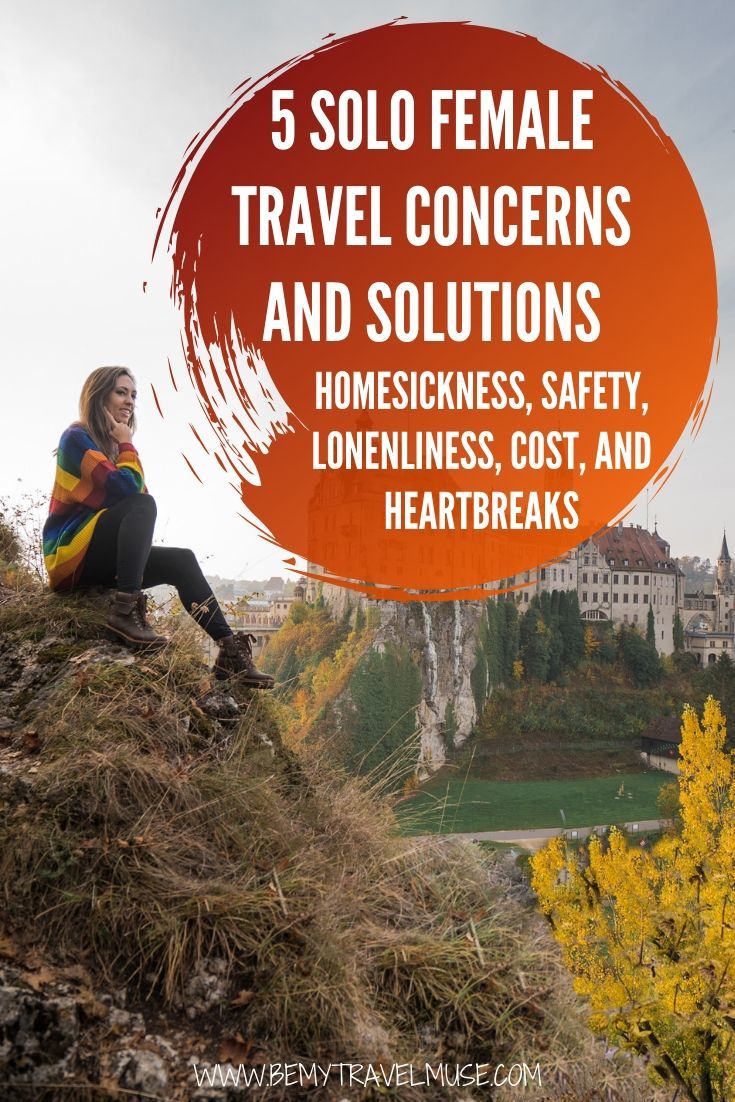 The biggest thing stopping most would-be solo female travelers is a long list of worries and fears that are both self-imposed and come at us from well-meaning friends and family. For some, it's sadly enough to stop them from traveling altogether, even though most of our biggest worries never come to pass.
Hey, I get it, buying a ticket and heading off to a place you've never been before, don't know a soul, aren't familiar with the language, and don't yet understand the culture sounds like a really bad idea, especially when you put it that way!
What happens if something goes wrong? What happens if you get lonely? How do you handle it when you have to do it all by yourself?
I definitely had all of these fears and questions myself before my big solo trip. However I learned that most of the things I was scared of never actually happened, and the things that seemed like a big hurdle, such as meeting people, figuring out how to communicate, and staying safe were actually a lot more intuitive than I thought.
Still, it's natural to have concerns. So here are the top things that tend to worry solo female travelers and suggestions on how to fix them:
Homesickness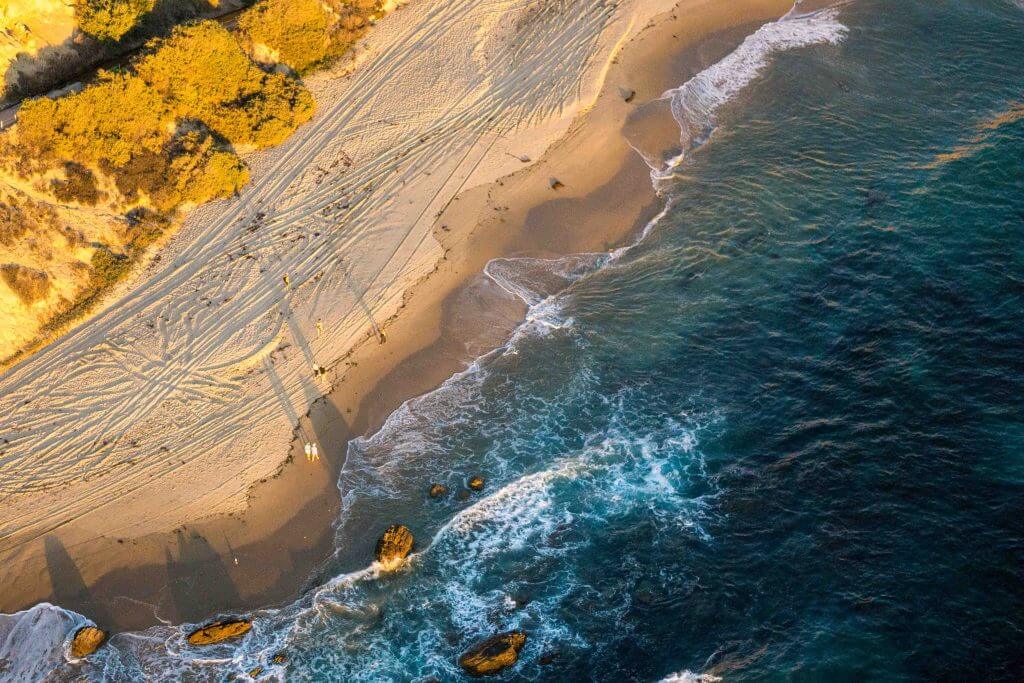 One of the most common emails I get from solo female travelers is that they feel homesick. Something has happened – they feel lonely, their heart is broken, or they've just hit a low.
This can be really disappointing, because your solo journey is supposed to be the best thing ever! After months or even years of saving and planning, it's supposed to be perfect, right?
Realistically, life is life and even if you are out living your dream, you're going to have down times. I find that the thing that makes people the most homesick is social media. The Facebook newsfeed is useful for absolutely nothing. Delete the Facebook app off of your phone, I mean it! Keep messenger so that you can communicate with people back home, but don't look at the newsfeed. If something big happens your friends will tell you.
The homesickness will pass as soon as you are back to doing something stimulating and feeling good. But hey, if it doesn't, nobody ever said that you had to travel forever and can't go back home if you want to.
Feeling Unsafe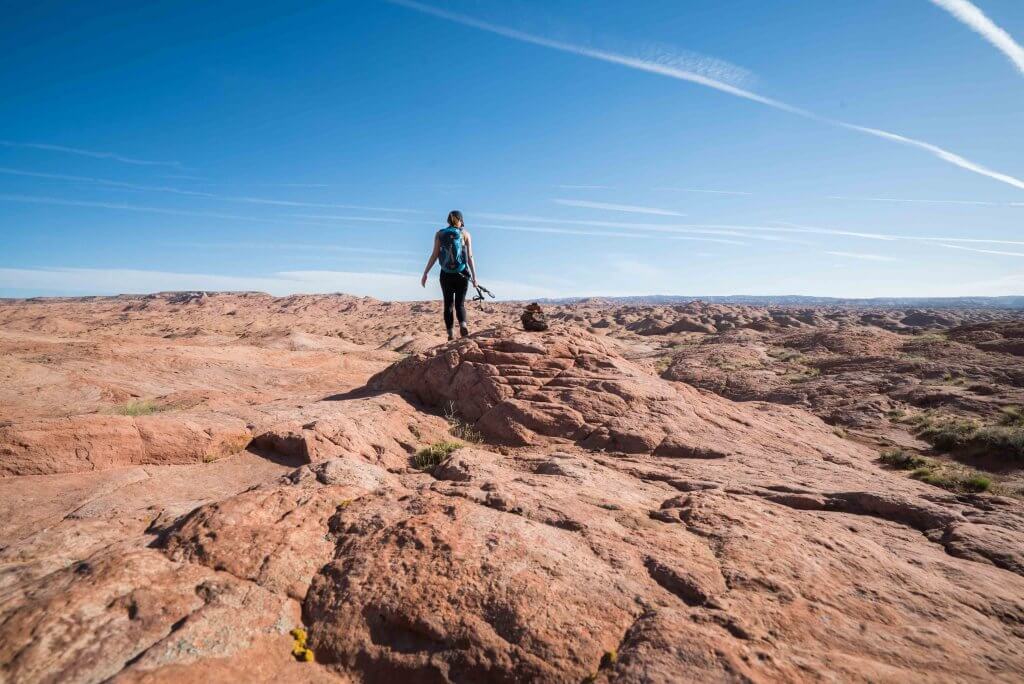 Many women worry that traveling alone will make them a target. After traveling in 53 countries now, about 40 of which I visited alone, I just don't think this is true. I find that solo traveling actually makes me more aware, that locals look after me more, and that staying safe abroad is similar to staying safe at home.
Carry a dummy wallet, take reasonable precautions (this list is a great place to start), and trust your intuition. In many cases, the country you're visiting might even be safer than where you're from!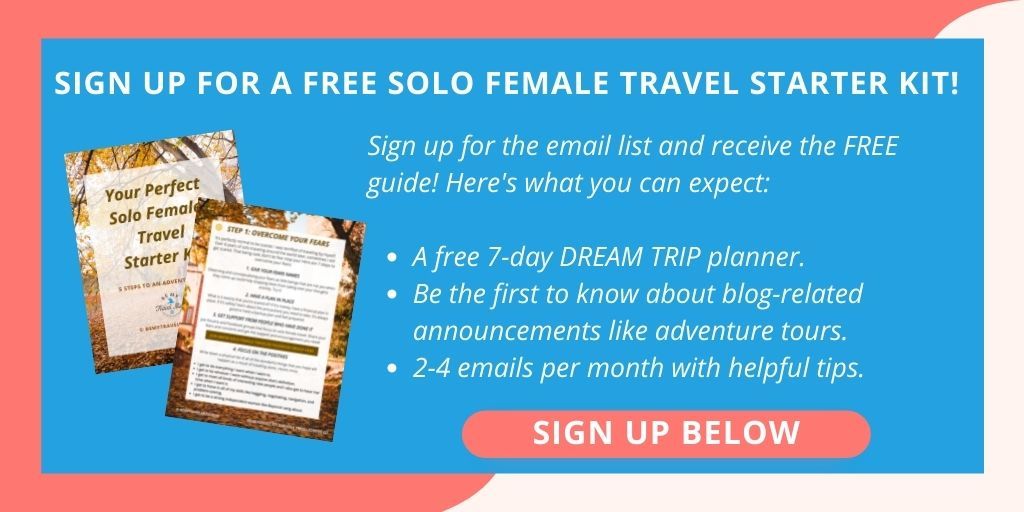 Loneliness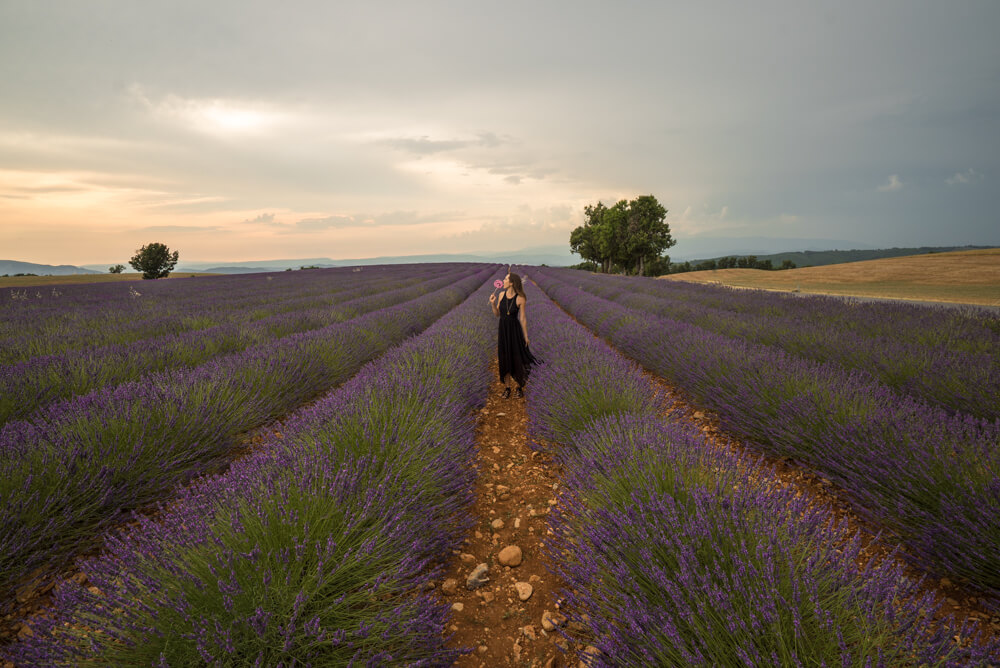 You will get lonely, and it's going to be okay.
Being alone is part of the life experience, both abroad and at home.
Being alone is actually great. Other people inevitably affect how we act and feel, but on our own how we act and feel is completely up to us. This is a chance to get to know your real self, the person who you might not have had a chance to connect with before. It's a gift to yourself.
You can also fix the loneliness problem by staying somewhere social. Find a hostel on hostelworld that has great ratings and stay there for a bit. Or sign up for some kind of activity like SCUBA diving, snorkeling, or a walking tour that will have other people involved. You'll be feeling better in no time!
Heartbroken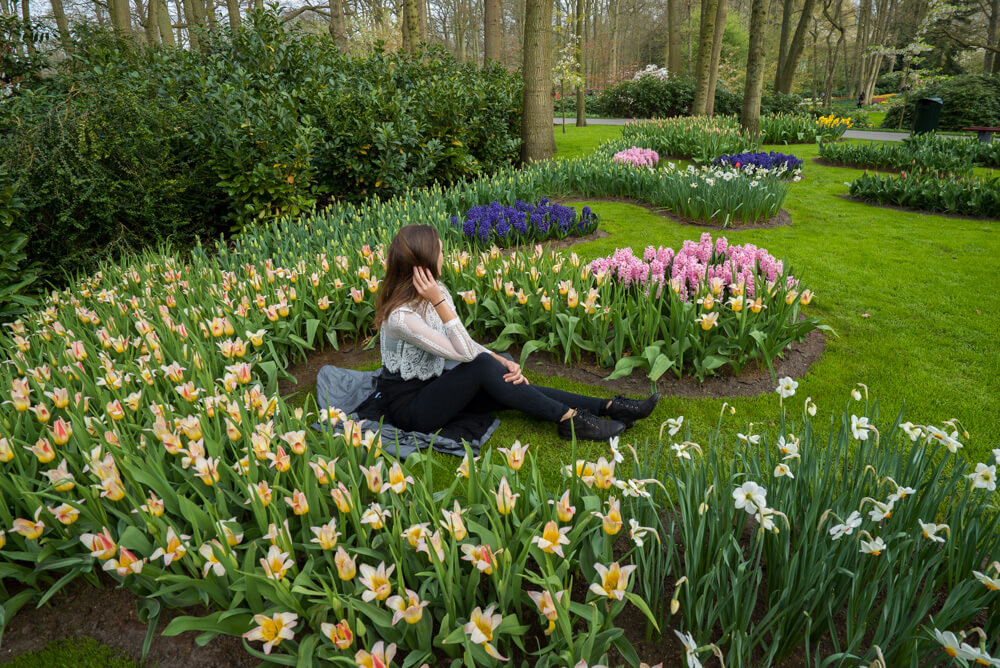 Heartbreak happens on the road, I know this all too well. It's a tough time to be a solo traveler, but if you think back to every breakup you've had, none of them are easy and all of them feel isolating.
Luckily this time, you'll be out traveling the world and you can make it into an epic adventure! This could actually be the easiest way to move on from a break up, because now you get to do all the things you couldn't do while coupled. Get excited about the freedom.
Also, treat yourself. Make it a point to do something like a big hike, or finally get SCUBA certified, or something that reminds you how badass and cool you are. Letting go is a lot easier when you're out having a blast.
Won't it be so expensive?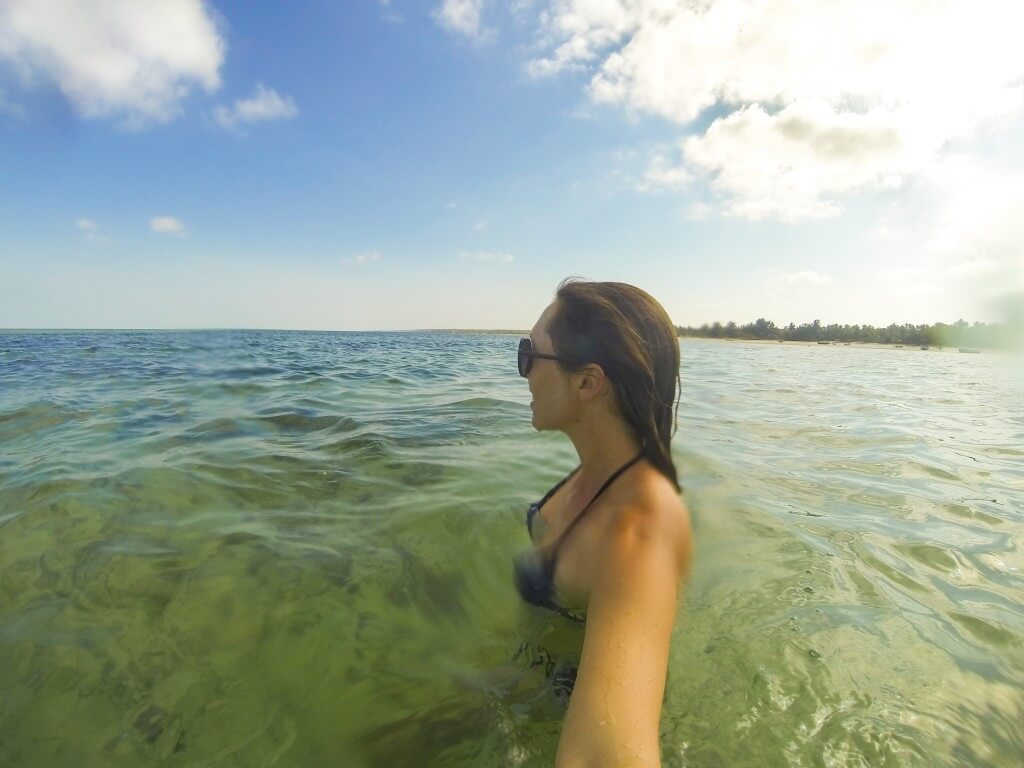 Traveling solo is expensive in some cases, but for the most part, no.
If budget is a big concern, just head somewhere like Southeast Asia. You'll always meet people to split transport costs with, food is cheap, and there aren't single supplements for tours – at least I never encountered one.
It was about double the price for me to do my American Southwest road trip solo, but again, it's easy to meet people when you travel. Just put yourself out there.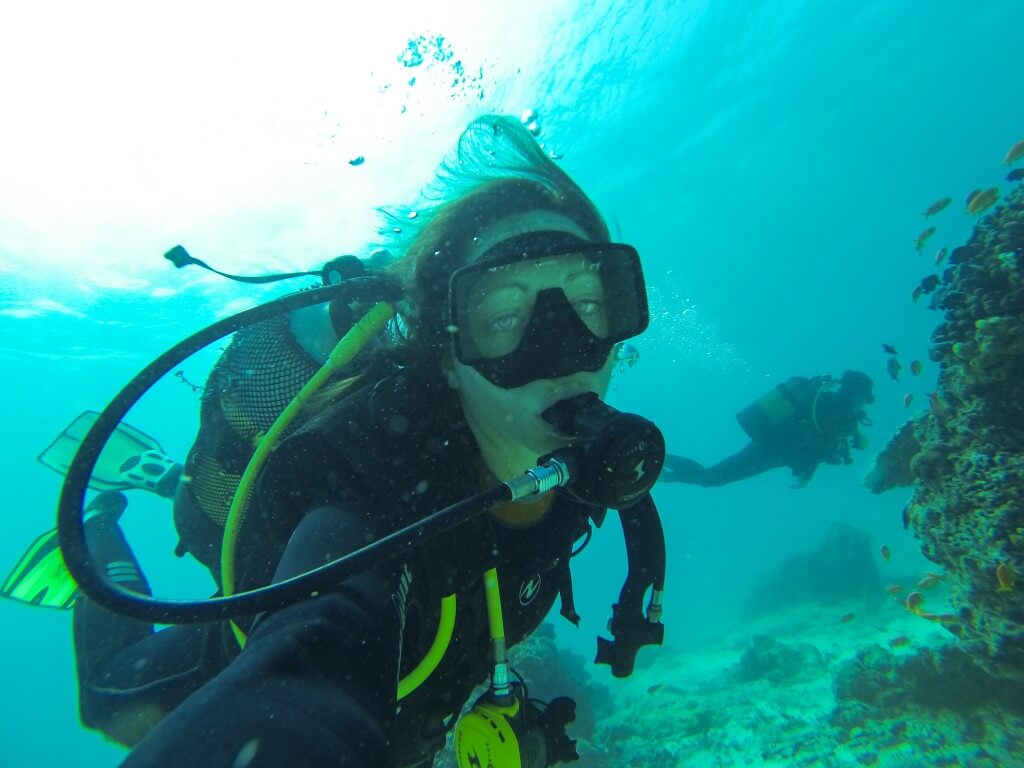 There are going to be times when you're traveling that everything seems to be going wrong and you'll feel overwhelmed. Remind yourself that this happens at home too. It's just life.
However, I promise you that you will look back on it and realize that you were really strong, resilient, and you will be proud of yourself for making it through. You will be the stronger and more resourceful person for it. Be thankful for the challenges and the wonderful moments alike.
It's worth it.