Holidays can be a difficult time for travelers. While family and friends gather together and celebrate their traditions, travelers may find themselves surrounded by strangers in strange lands. For many of us, it's a time when homesickness strikes the hardest, and it can be hard to be so far from home.
But travel is an amazing opportunity to share the traditions of your homeland with new friends, hostelmates, or Couchsurfing hosts. After all, we leave home to experience the culture of countries that we visit. So why wouldn't we share a little of bit of our own culture while abroad? There's no better time to do this than on Thanksgiving.
How to Celebrate Thanksgiving on the Road
What do you do when you don't even have turkey in the country you're visiting, let alone an oven to cook it in? Get creative! The core of Thanksgiving is gratitude for the abundance in our lives, and that doesn't have to mean abundant turkey. In fact, Thanksgiving can be so much more fun when you blend it with the flavors of the place you are visiting.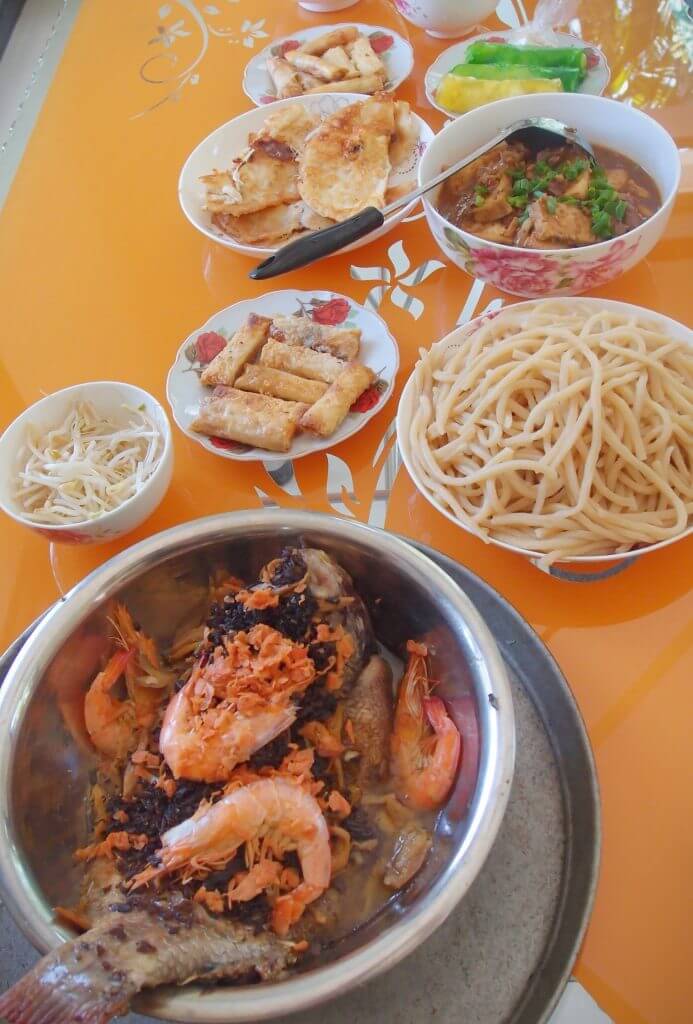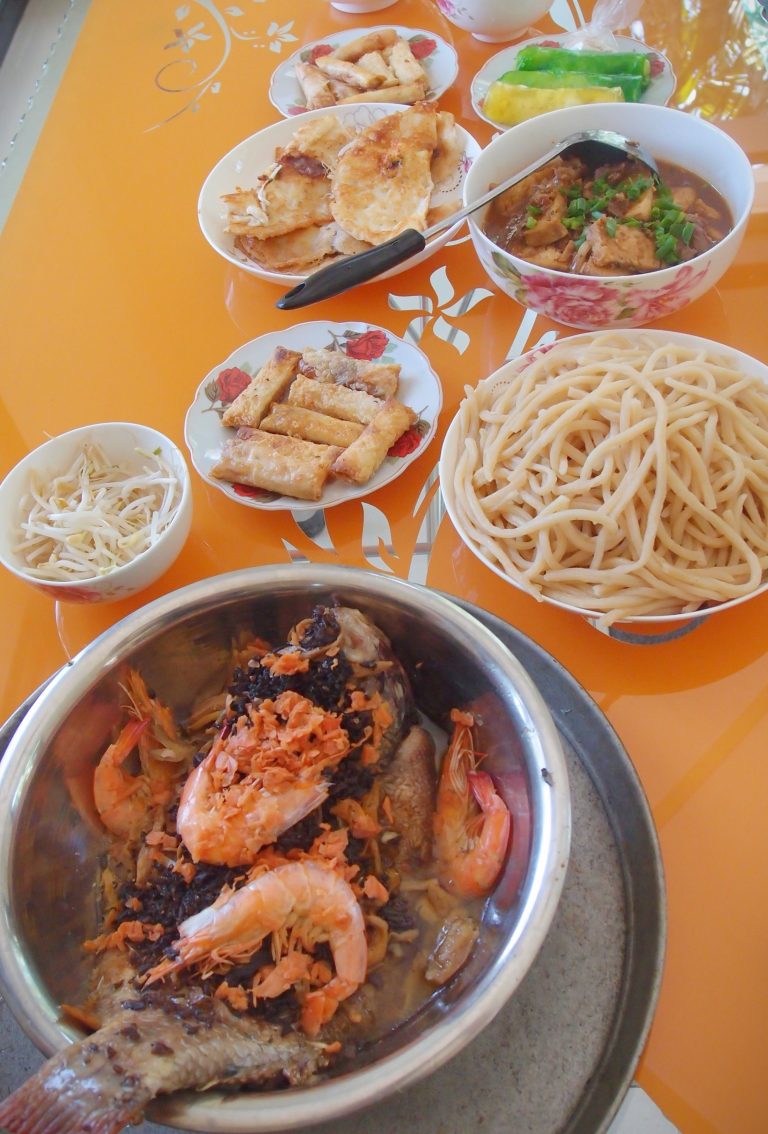 No turkey? No problem! Feature a meat that's prominent and reserved for special occasions in your temporary home. Slow-cooked pig is a specialty in Bali, a whole steamed fish is reserved for special guests in Vietnam, and there are dozens of special vegetarian curries for holidays in India. Any of these can take the place of a giant roasted bird at the center of your table. If you're craving roasted poultry, whole chickens can be found almost anywhere in the world. In fact, my first Thanksgiving in Sydney featured roasted chicken because I didn't realize that turkeys were hard to find outside of Christmastime!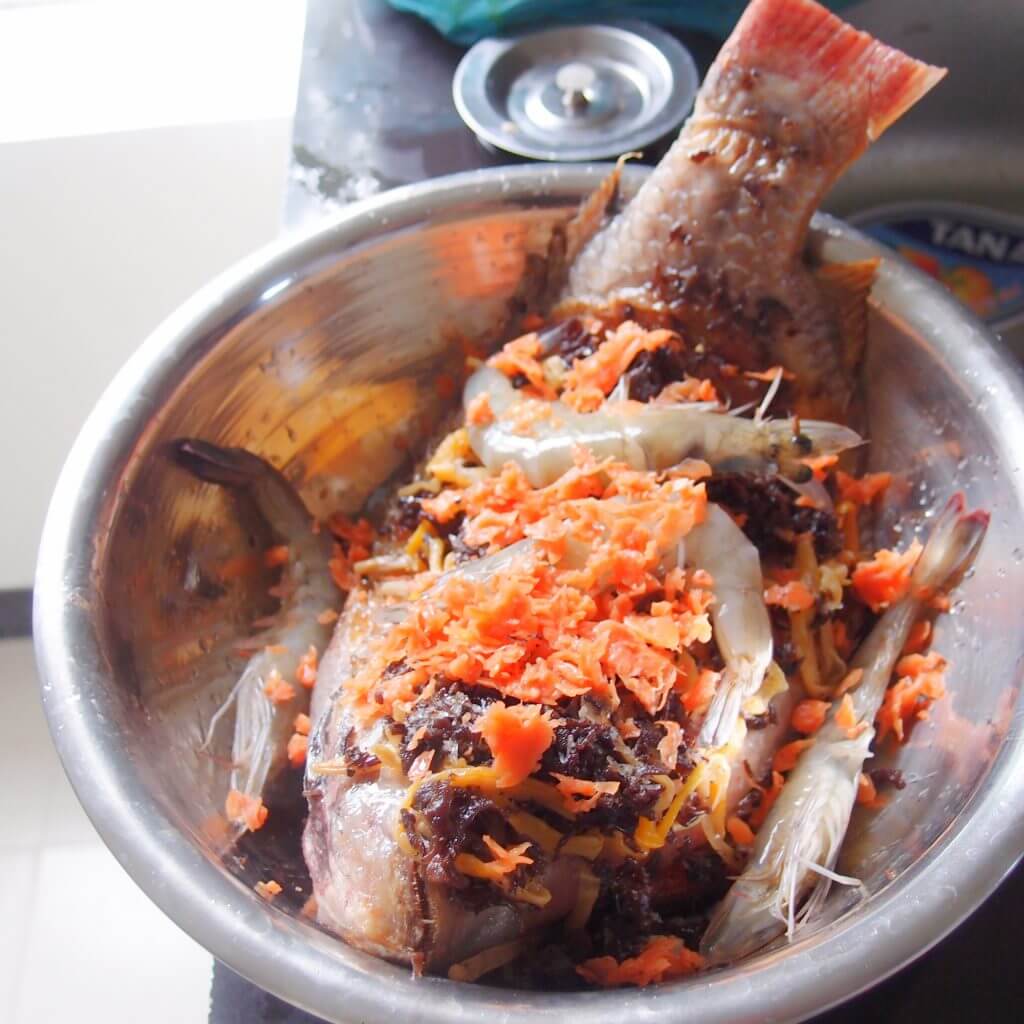 Don't have potatoes for mash? You can probably find taro in Asia, or yuca root in South America. With a little creativity, either can be just as delicious (or even better!) than traditional russet potatoes. Look for a starchy root vegetable at the outdoor market — you might surprise yourself.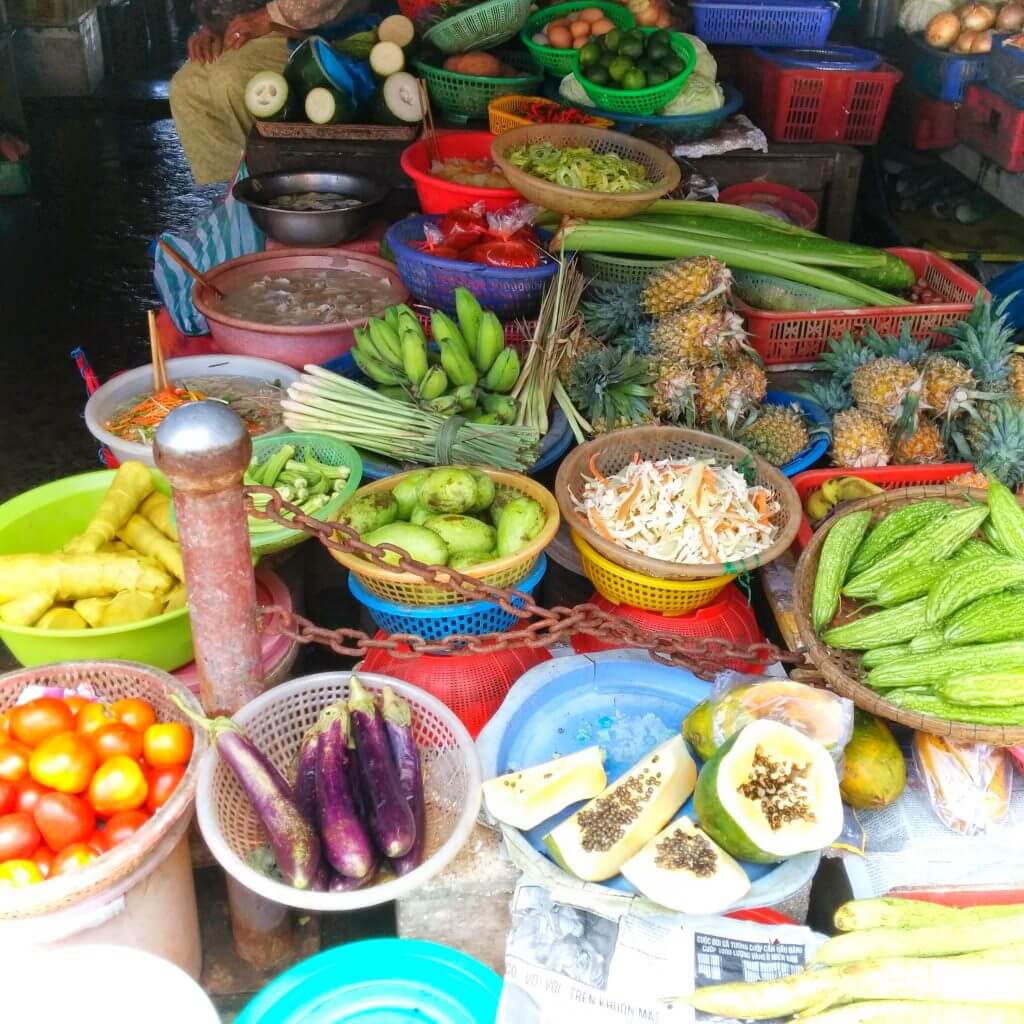 Or scrap trying to recreate the perfect American meal and ask each of your friends to bring a dish from their homeland. My friends tell me stories of incredible hostel Thanksgivings with dishes from Argentina, Germany, South Africa, the Netherlands, and beyond. What a fun way to experience many cultures while sharing your own!
Note from Kristin: I did just that one year in Berlin, and as the only American at a table of people from Germany, Hungary, France, and Vietnam, I was really touched by how much everyone got into it! 
Celebrating Thanksgiving Down Under
One of my favorite holidays to celebrate when I lived in Australia was Thanksgiving. It's a holiday that revolves almost entirely around my favorite thing — food — and it was a completely foreign concept to my new British and Aussie friends. "You make a pie out of pumpkin?" they'd ask incredulously. In Australia, pumpkin was a name for squash, and pie was a meat-filled pastry you'd pick up from a corner shop if you needed a quick lunch. "Just you wait," I'd tell them with a knowing smile.
In my adopted home of Sydney, the third Thursday of November was a day just like any other. But on the Saturday following, I'd spend the entire day in the kitchen, mashing potatoes, boiling down (shockingly difficult to find) cranberries into sauce, and trying to convince a large special-ordered turkey that it fit in my Australian-sized oven.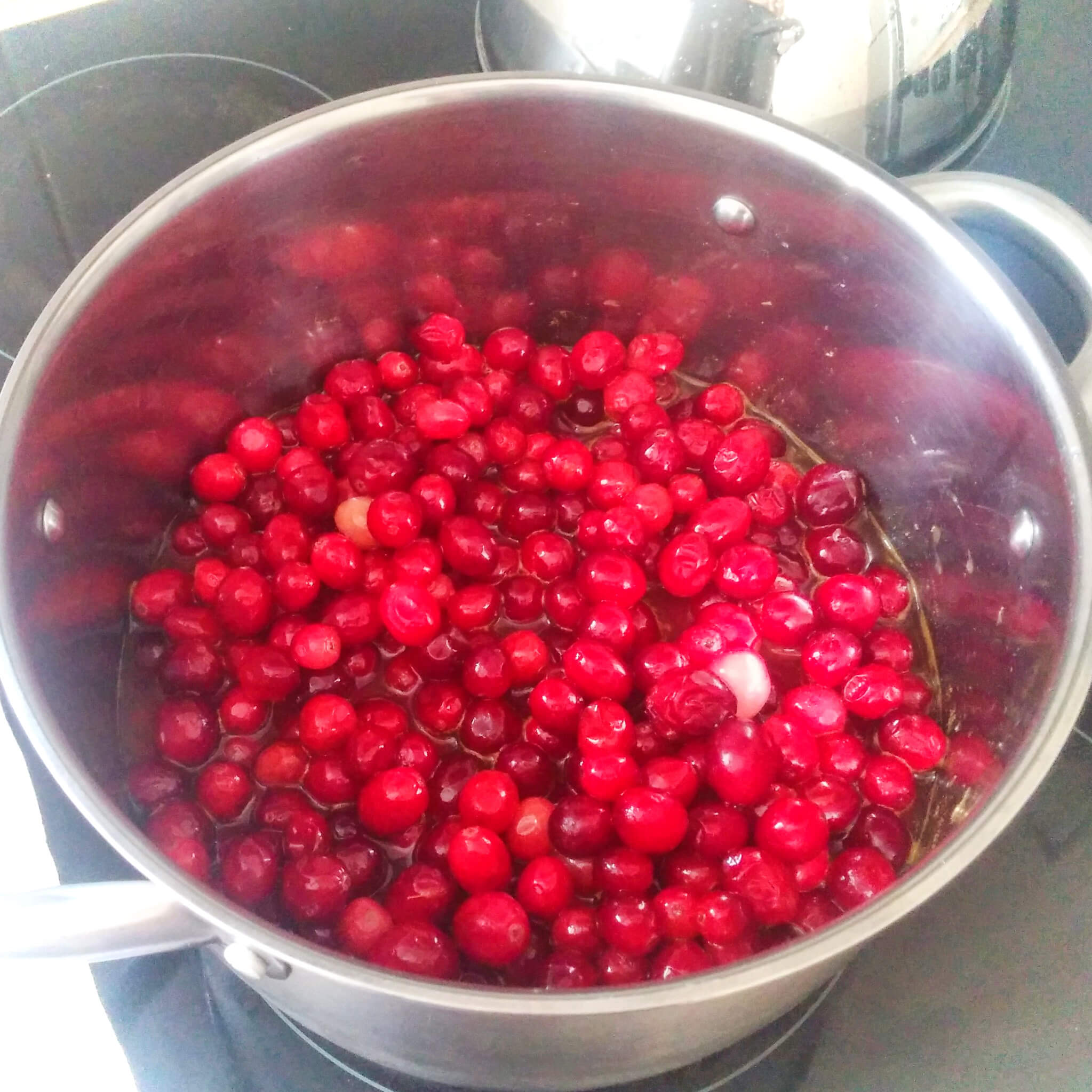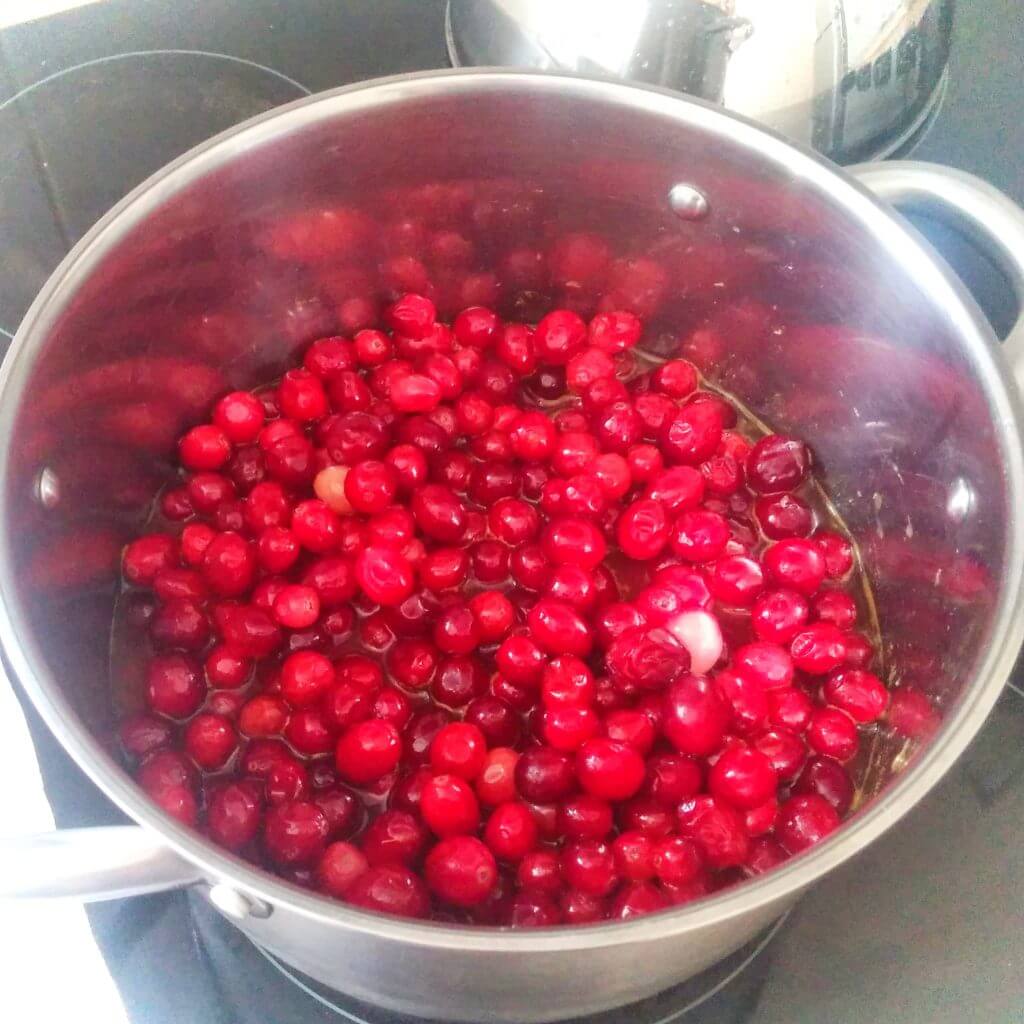 Recorded American football games would play on the television, and my friends would arrive with their delegated side dishes and copious amounts of wine. Fortunately, I knew several fellow expats who managed to creatively source the ingredients for more traditional side dishes, so my foreign friends were treated to American culinary delights like green bean casserole, candied yams, and that infamous pumpkin pie.
Did it get warm running the oven on a sweltering Sydney summer day? A little. But it was fun to explain the historical significance of Thanksgiving to the non-Americans and to share one of my favorite family traditions: telling the table what we are thankful for before we all got stuck into our turkey and gravy.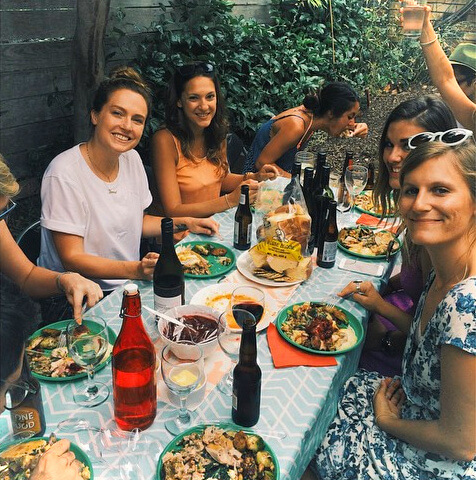 Making the Perfect Turkey
So maybe you've managed to find a turkey and an oven and want to share it with your fellow travelers — but you've never roasted a whole turkey before in your life. As the official cook for Thanksgiving and Friendsgiving, at home or away, I have a few tips that will help.
Season, Season, Season
Sprinkle loads of kosher salt and cracked black pepper over the skin and inside the cavity of the turkey before you stuff it. It's a step many people skip and it can mean bland meat. Brushing a little olive oil or butter onto the skin before you season it ensures plenty of salt sticks, which means crispy, delicious skin.
Butter
Butter is your friend! I think this one trick is why my turkey is never dry. I soften a couple of sticks of butter, chop up a bunch of herbs (sage, rosemary and thyme are all legit), mix it into the butter, then stuff it beneath the skin of the turkey. It melts as the turkey roasts and infuses into the flesh — so good.
Nix the Stuffing
Before you freak out, stuffing can still be a staple in your Thanksgiving feast — you'll just make it in a dish instead of inside the bird. I prefer to stuff my turkey with halved heads of garlic, quartered onions, sprigs of rosemary and thyme, and maybe a quartered lemon if I'm feeling sassy. This does two things:
Cuts down your overall cooking time because the turkey isn't full of a solid block of soggy bread

Steams all those yummy flavors into the meat of the bird. Butter from the top, steamy garlic from the bottom… yum!
Get Your Timing Right
In general, 11 – 13 minutes per pound is the rule of thumb for roasting a turkey in the traditional manner (it may be longer if you decided to stuff it). The only way to know if it's truly cooked is to use a meat thermometer in the breast and thigh. It should read 165F/74C when the turkey is truly cooked through. I usually take it out when it's a degree or two lower, because it will continue to cook while it rests (which you should do for 30 minutes before you cut into it).
The New York Times has an awesome guide on how to cook a turkey here.
Recipe: Sinful Seven-Ingredient Mashed Potatoes
If there's any time of year you should be able to splurge on a heap of carbs served with bucketloads of dairy, it's at Thanksgiving. I've been serving this to friends and family for nearly a decade now, and (except for my lactose-intolerant sister) it's been a smash hit. Enjoy!
Ingredients
3 lbs. Russet potatoes
4 whole heads of garlic
6 – 8 tbsp. Salted butter
½ cup sour cream
2 oz. cream cheese
⅓ cup heavy cream
3 oz. parmesan cheese, freshly grated
Instructions
Roast the Garlic
Up to two days before, preheat the oven to 400F/205C.

Cut the tops off the heads of garlic (but leave the papery skins on).

Place each garlic head on a square of aluminum foil, drizzle with oil and sprinkle with salt and pepper. Fold the foil over the garlic and pinch together at the top, sealing each garlic head into an airtight package.

Place foil packets in the preheated oven and roast for 40 minutes, or until the garlic cloves are tender and slightly browned. Allow to cool.

Squeeze the garlic out of the skins into an airtight container and refrigerate until ready to use.
Make the Mash
Peel the potatoes and cut in half or quarters so that all pieces are about the same size.

Place potatoes into a large stockpot and fill with water until they are covered at least an inch. Generously salt the water and place the pot, covered, on high heat.

Leave the potatoes boiling for 10 – 15 minutes after the water comes to a rolling boil (when the potatoes crumble when stabbed with a fork, they're ready to go).

Drain the potatoes and place back in the empty stockpot. Add the butter and cream cheese and cover for a couple of minutes to allow them to soften.

Add the heavy cream and begin to mash the potatoes using a hand mixer, potato masher, or other implement of your preference.

Note: a hand mixer will result in a smoother texture, a masher will leave chunks of potato in the mash.

When the texture is close to your desired preference, add the sour cream, parmesan, roasted garlic, and a healthy dose of salt and cracked black pepper and continue to blend.

Taste, adjust seasonings as needed, and serve!
A clever way to keep mashed potatoes warm without getting sticky: Spoon the mash into a large Ziploc and submerge in barely-simmering water in a stockpot on the stove. Remove the bag from the water and squeeze the mashed potatoes every so often to keep the temperature even. When you're ready to serve, you can place them in a serving dish or cut the corner off the ziploc and squeeze it onto the plates. Voila!
Over to you now, readers. How do you celebrate the holidays when you're on the road? What's your favorite dish or tradition that you share with new friends from other cultures? Let me know in the comments!