Every now and then my mind drifts back to two Christmases ago on Bottle Beach where I met Jason, a 50-something British man who had lived in the same simple, electricity-free beach bungalow for nine years.
He started traveling the world looking for a new home after his brother passed away, leaving behind Italian sports cars, a big house, and an unused retirement fund. Once he died, all of it went to waste, no longer mattered, and seemed to have been for nothing. It was Jason's wake-up call. He stopped chasing money and instead chased peace. He found it on Bottle Beach, so he stayed.
I'm no Jason, but I departed a "normal" life in a similar fashion, chasing peace and trying form my own opinions on how I should live. I still don't have the answers, but maybe that's because life is really about the questions.
Just about every writer who travels long term eventually puts out a post about things they've learned, but for me, there are many more questions than answers.
As much as I've traveled outwardly, these past two years have gone inward quite a bit as well, turning my perceptions upside down and challenging everything I thought I knew. Here are 10 key questions I realized we need to ask more, determined from traveling alone for the past two years:
1) Why don't I realize how rich I am?
Having a roof, real walls, regular meals, clean water, the technology to read this blog, a car (no matter how much of a clunker it is), access to a credit card (or even a bank account), and the ability to obtain a passport that permits entry into most countries in this world are massive luxuries that most people do not have.
It's easy to get bombarded by rich celebrity worship, obsess over how to be thin or look pretty, feel inadequate because the guy who just passed you on the freeway drives a Maserati, or give too much importance to a Louis Vuitton purse. Every day we're convinced that who we are and what we have isn't good enough.
Leaving the Western world and going to places where scores of people live in shacks with dirty water, have no hope of ever leaving their small towns, and do the same back-breaking tasks every day with very little chance of ever knowing what it's like to worry about gaining weight put this into real perspective. Even the poorest of my circle friends (which is actually probably me now) is rich beyond imagination compared to the majority of people in the world.
2) Why aren't generosity, openness, and compassion valued more than money and beauty?
I used to think that the most important things a person could possess were money, good looks, and power. Now I realize that so many of those things are fake, fleeting, and so irrelevant and shallow that I shudder at my former definition of success.
The person who selflessly helps another, seeking no recognition or even thanks, and manages to smile and be kind most of the time, plus doesn't turn up his nose at a new custom, but remains open – he's the one who I admire and want to spend my time with whether he has money or not.
3) Why do I always think it's about me?
It's easy to get frustrated or feel agitated when traveling in a new country where I feel like an outsider because I don't understand much of anything and can't comprehend the customs. It's even easier to get upset when I feel I've been cheated or a tout is too aggressive with me. I feel targeted, but that's silly, because it's really not about me.
People simply want to pursue happiness instead of suffering. Maybe that means cheating me or waving me away if helping me might be too much of a hassle. Taking it personally is the wrong approach. I do believe that you get out what you put out there, but I also believe how random people treat me is usually not about me.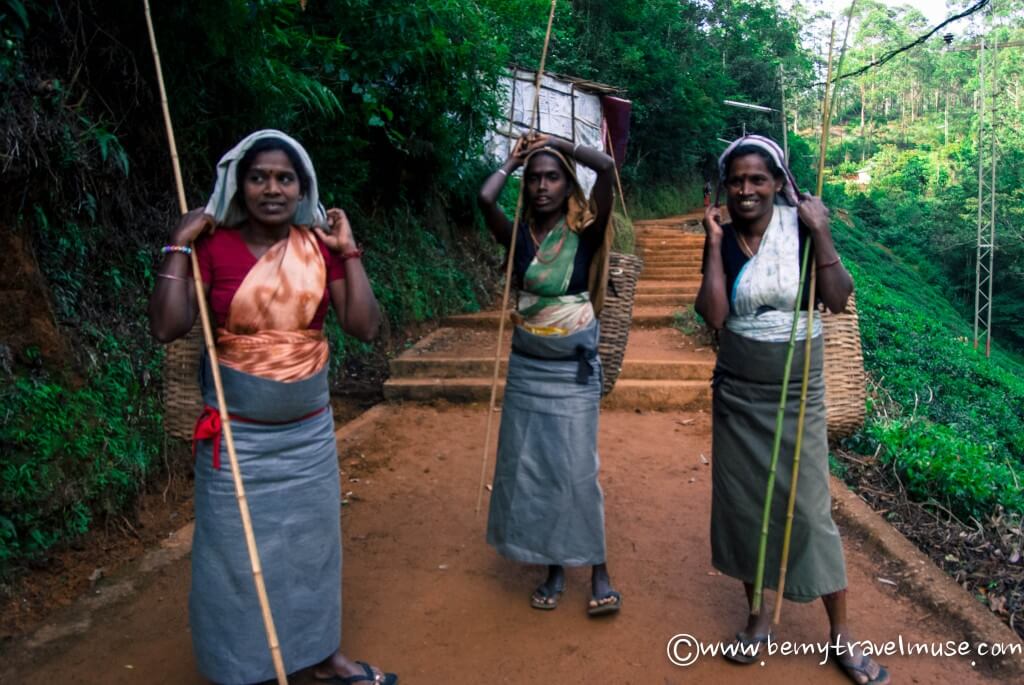 4) Why do I forget that happiness is a choice?
"I'm captain of this ship," I often have to tell myself on down days. If I'm going to be sad, it's because I'm letting myself follow negative thought loops. If I'm going to be at peace, it's because I've mentally put myself there.
It's important to be careful where one puts his or her energy, because so much of what we subconsciously think or believe shapes our day-to-day lives in ways that we often can't see until it's too late.
I thought traveling would cure all, but nothing can, because there are positives and negatives that come along with every choice. Once I realized this and simply pushed out negative thoughts and refused to think of them, life became a lot sweeter.
5) Can less really be more?
Ever since de-complicating my life and possessing fewer things, I've realized how much easier it has been to enjoy every moment.
I, for a long time, used to make about 20% of the income I used to as an investment banker. It was miniscule. It means I had to eat street food, stay in cheap countries, and take public transport to make ends meet. It also meant I experienced more local culture, ate better, and loved and laughed more in my daily life.
6) Can love really last forever?
A friend once said to me that all relationships ebb and flow, and I realized how right he was once I started traveling, leaving some of my best friends and could-have-been romantic partners behind. Yet the best friends who have always been there for me from back home still are, and though our friendships have evolved over time, the fact that we continue to put effort in is what makes us close.
The natural state of things is to change. It's OK if a relationship changes because that's what life and people do. Accepting this has made life less stressful and put less pressure on my relationships.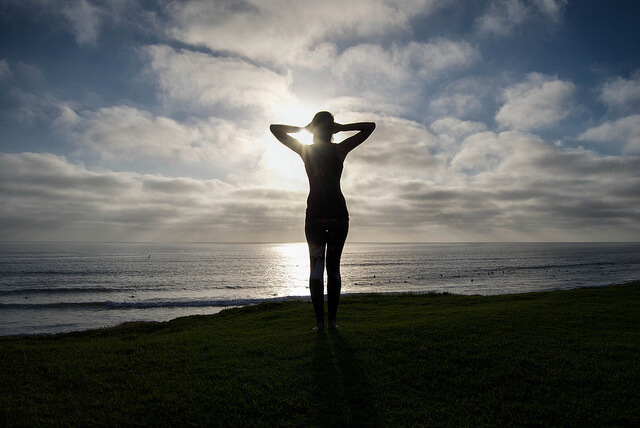 7) How much of perception is real?
Photoshopped images, only the happy moments that show up on Facebook, and the acquaintances who seem to be hitting every major milestone of the magic three: a master's degree, marriage, and motherhood, can make me feel like an utter failure at times.
But there's often so much behind the scenes that gets swept under the rug. Everyone has skeletons in her closet that she hides, no matter how issue-free things appear on the surface. Comparing myself to something that isn't even real is a recipe for disaster. As Theodore Roosevelt said, "comparison is the thief of joy."
8) Why don't I appreciate what I have achieved more?
When I was a kid, I envisioned myself going to the exact university I ended up attending. When I was a teenager, I imagined living in Newport Beach one day and climbing the corporate ladder – something I did exactly six years later. Then, I dreamed of buying a one-way ticket and traveling the world, building a travel blog and having real readership. It has all happened, and yet I still find ways to be dissatisfied with the present moment, always wanting more. More of what, though?
Now I realize, it's not about, "once I do this, I'll be happy" (point #4). It's more about recognizing the triumphs and having pride in my accomplishments while still dreaming and acknowledging that I have and always will have future goals. When I stop and appreciate that I've done much of what I've set out to do, I feel a lot better about what I haven't yet achieved.
9) Why am I so afraid of getting older?
Mark Twain said, "Do not complain about getting old, it is a privilege denied to many."
I can't help it. I was raised in Southern California and it's a shallow, Hollywood-impacted culture. We care a lot about our looks and how others perceive us. It has taken a long time for me to finally realize my body is a vessel, and it's the soul that makes me me. This may seem overly flowery, but appreciating my health, amazing life experiences, and most importantly, freedom, are important and only afforded to me because I have survived for as long as I have.
When I think about all of the things I've experienced in my life, I realize that each year is the greatest gift I could ever have been blessed with. Not everyone makes it out of infancy, childhood, or their early 20s.
10) Why do I think everything I do matters so darn much?
I stared up at the stars one night on a boat in Komodo and couldn't believe how small it made me feel. It was like I couldn't matter less in this universe. I'm just one small hiccup in millions of years in an endless abyss of particles, ideas, and energy. It was incredibly freeing to realize this. It was like any little mistake I make will never matter, and nobody really cares anyways.
Once I realized how little time anyone else devoted to thinking about me as compared to the amount of time I thought people spent judging me, I realized I was free. I can do anything I want, because every little thing I do, as long as it doesn't hurt someone else, has almost no impact in the long-term. A few centuries from now, it'll be as if I didn't even exist.
This isn't depressing. Quite the opposite – it's liberating! The small stuff is not a big deal, and little mistakes are meant to be made.
In closing, there are a lot of things I learned from two years of traveling, like becoming my own boss, and spending most of the year in places completely foreign to me. Chief among them is to never stop asking questions, wondering, and of course, wandering.
Cover photo by Evran Ozturk