May: a month of possibility! Should you bask in a meadow of spring flowers in the Northern Hemisphere? Or admire the final tones of fall in the Southern?
It's the last hurrah of mildish global temperatures, plus a time of transition from the rainy to the dry season (or vice versa). So it's a fantastic time to explore certain parts of the world before the busy season takes effect. Here is where we would go:
1. Singapore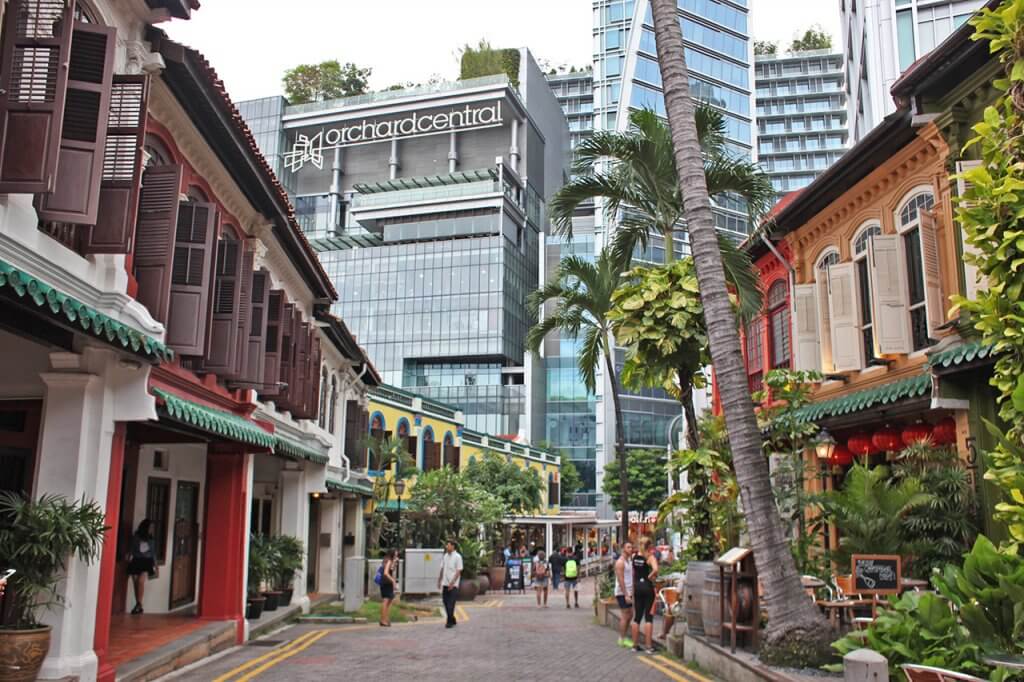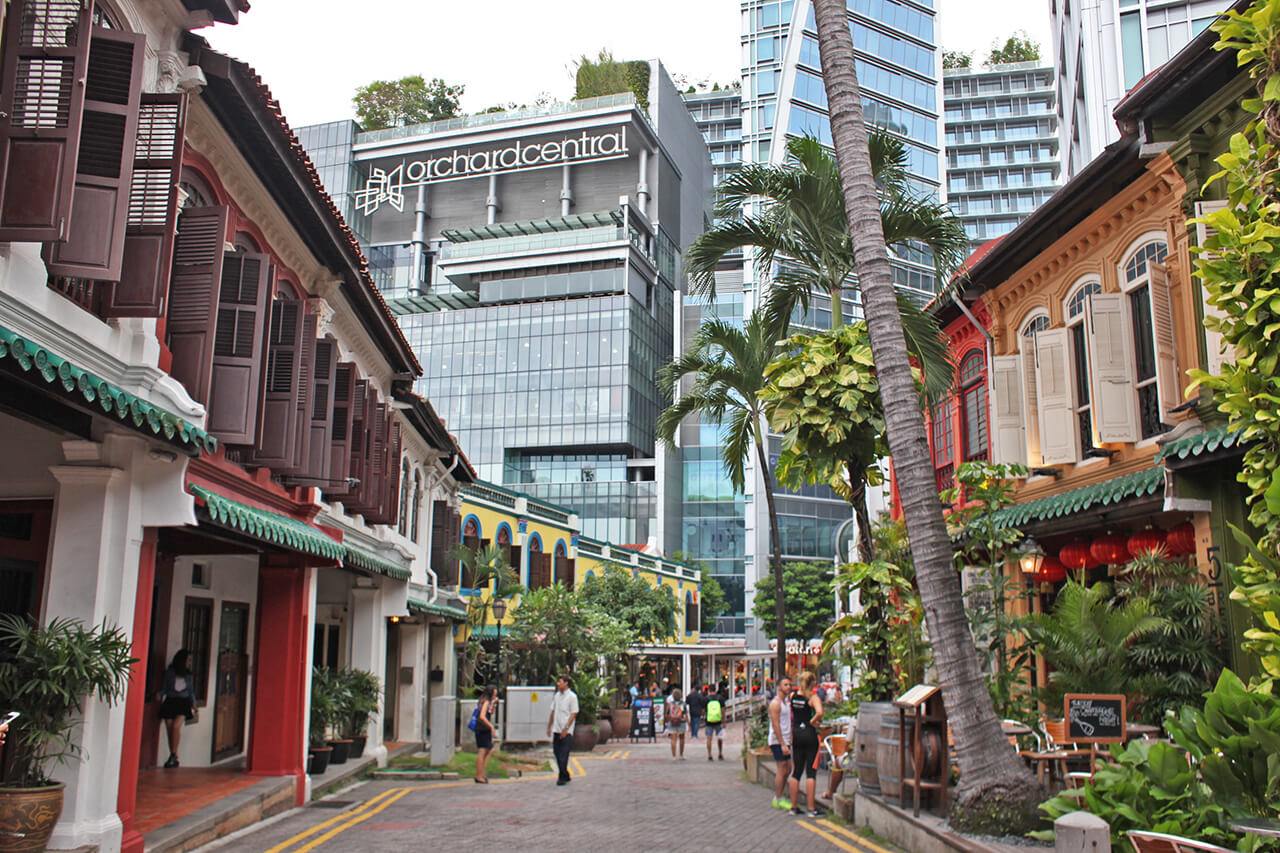 Singapore might be an expensive little island in Southeast Asia, but we have the budget trip figured out. You could easily spend three days here enjoying gardens, beaches, skyline views, concerts, and even the treetops! It's also one of the safer cities in the world, making it the perfect destination for a solo traveler.
If you visit the city in May, you can really get to know Singapore and the culture by experiencing its festivals, like the International Festival of the Arts and the Cocktail Festival. May is also a sunny and drier time, as the monsoon season will have passed — but thunderstorms are still somewhat probable, so bring a rain jacket or an umbrella.
2. Malaysia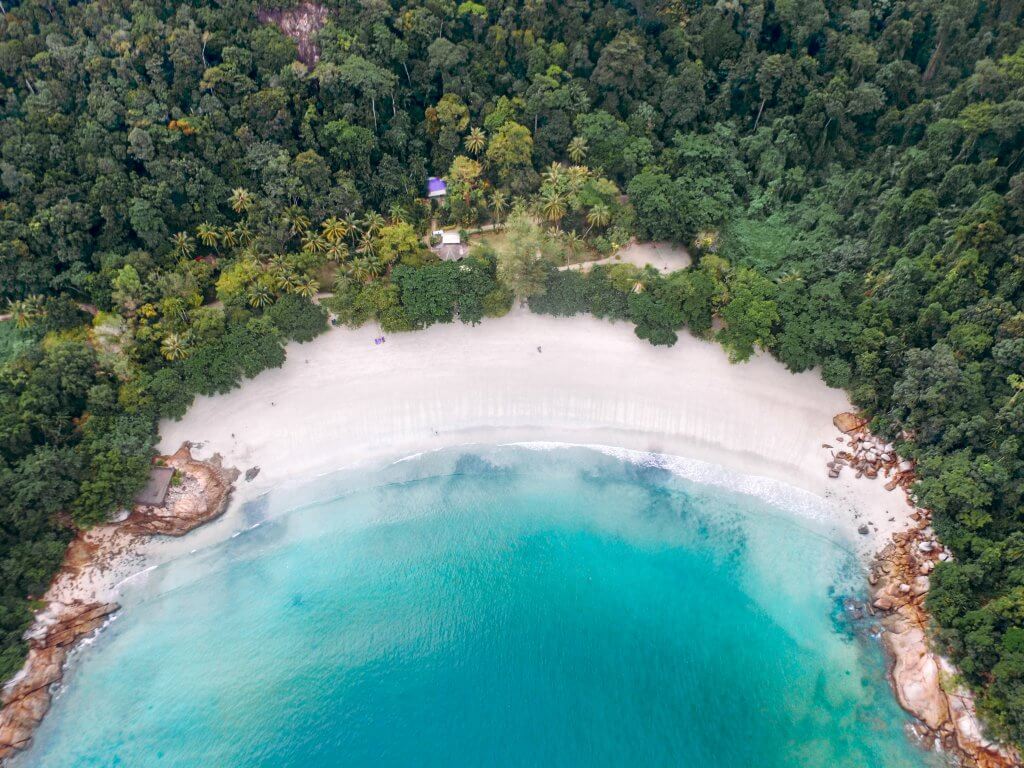 Malaysia's diverse geography makes it a fun place to experience the outdoors: you can hike mountains, go diving and white water rafting, explore islands, relax on beaches, visit cities, trek through the highlands, explore a rainforest, spot orangutans, and camp on remote islands. These activities require good weather, and May (mostly) delivers! Because the sea breeze tends to be calmer, underwater visibility for diving is also improved!
Learn more about various places in Malaysia and decide where to go based on your interests.
You might experience a few rainspells in western Malaysia, which is why most people go to the eastern part in May. But still, despite the weather being warm and sunny, May is a shoulder month for tourism.
3. Nusa Islands, Bali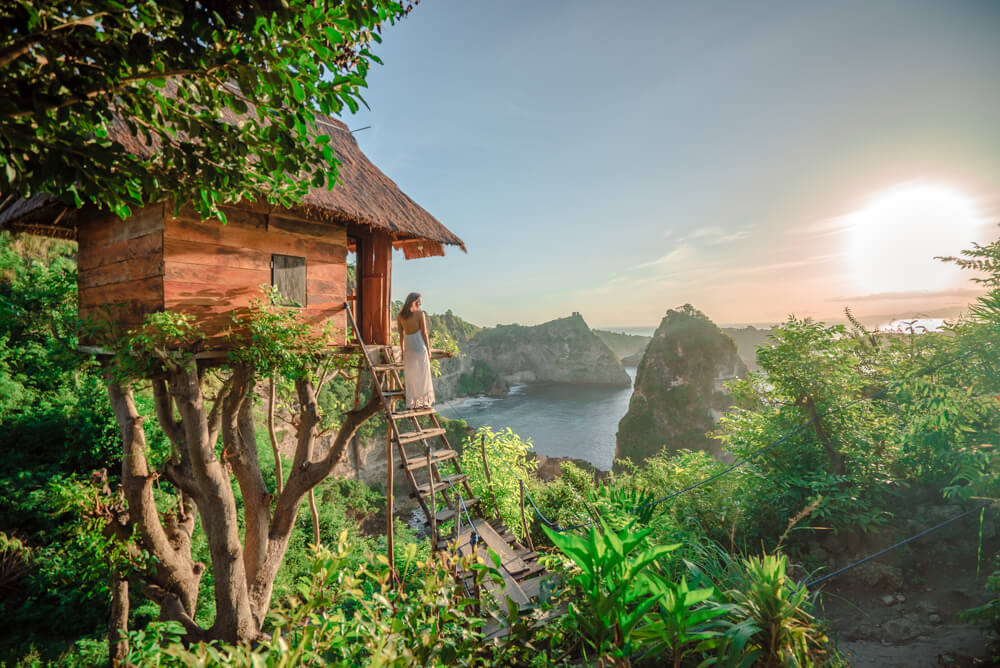 Take a trip back in time to Bali about 30 years ago — that's what you'll find at the Nusa Islands. Expect to hop on a boat ride out to the islands to go snorkeling, enjoy the beaches, hike a few mountains, check out waterfalls and lagoons, and discover some secret spots. You can reference our itinerary here.
In May, you'll experience warmer temperatures and a drier climate, which is great for enjoying the outdoors. The evenings come with a nice sea breeze, and because May is a slow month, prices for tours and accommodations will be lower.
4. Costa Rica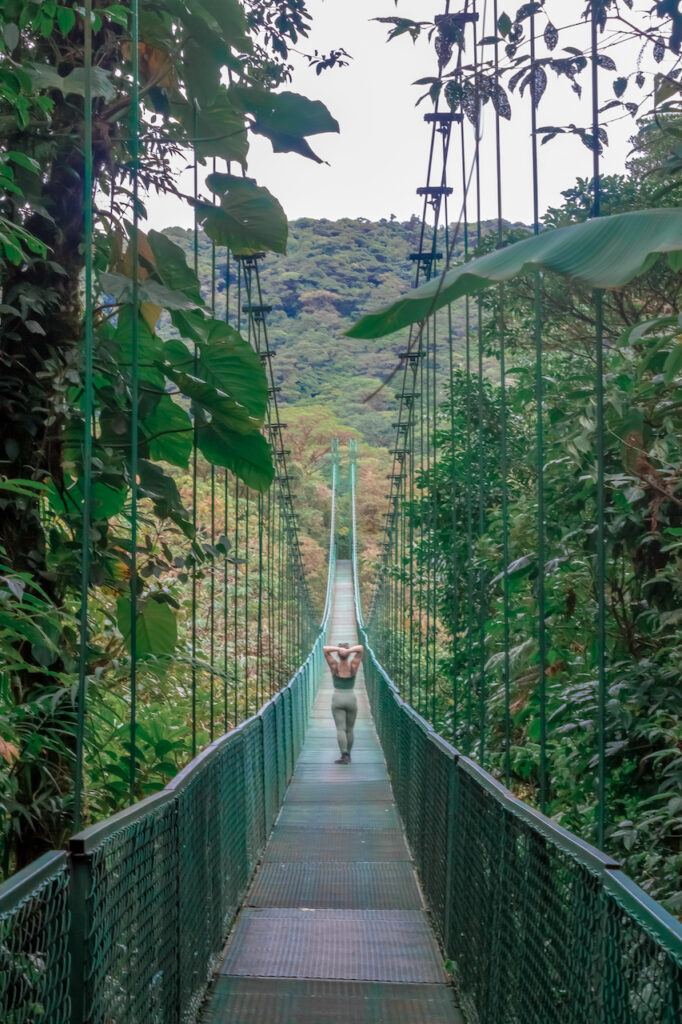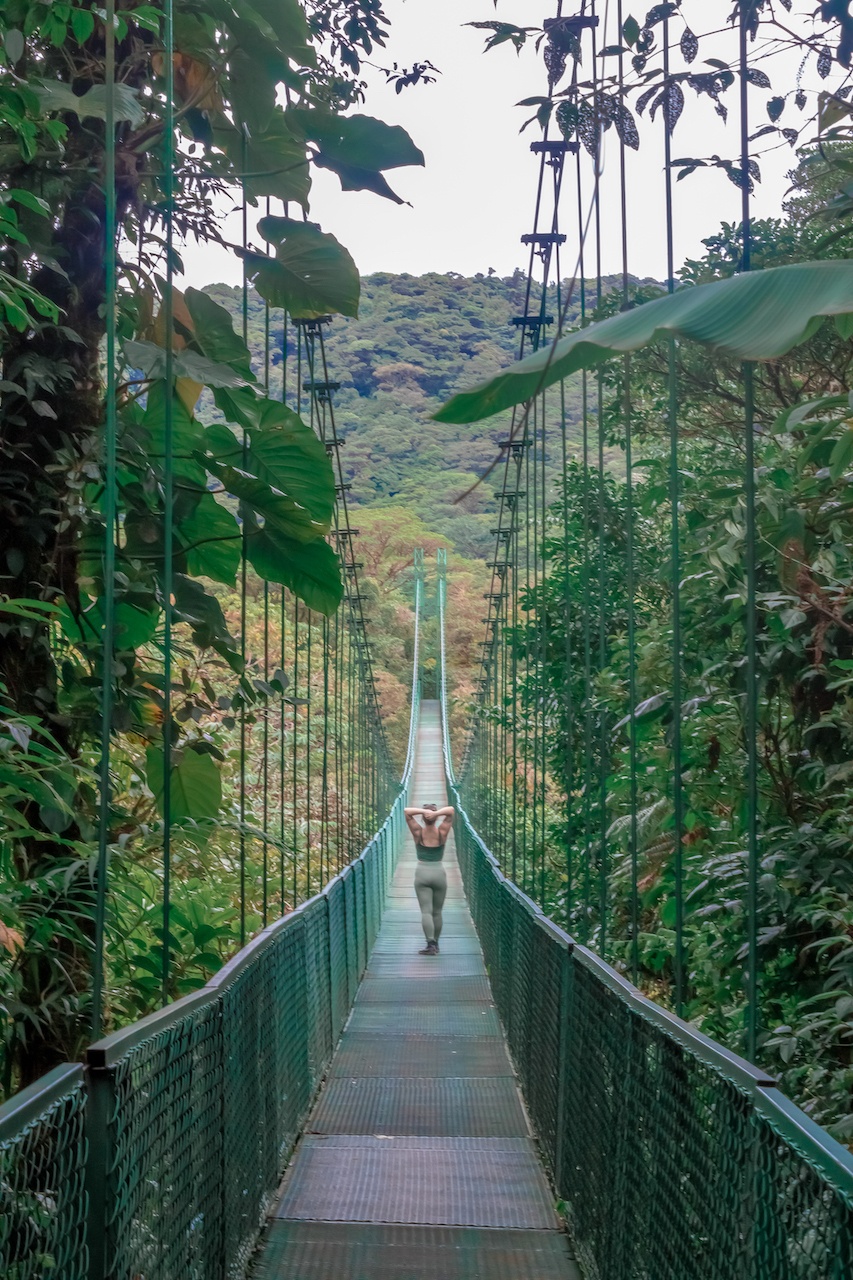 Costa Rica is top-notch for eco-tourism, but it's also a surfing destination. Fortunately, you don't have to be an expert to enjoy the waves. Playa Dominical is one of the best beaches in Costa Rica to hop on a board, both for beginners and those more advanced.
If surfing isn't your thing, that's okay. Costa Rica has a diverse geography because of the mountain range that separates the Pacific zone from the Atlantic, resulting in gorgeous jungles, volcanoes, and waterfalls that you can visit with Costa Rica tours or on your own.
Costa Rica, like many other tropical countries, has a wet and dry season, and May is the very beginning of the wet season. Temperatures are in the 90s, which is perfect for surfing, and the eco-tourist crowds have started to dissipate. Rates are also on the decline, making it one of the best times to visit.
5. Holland, Michigan, USA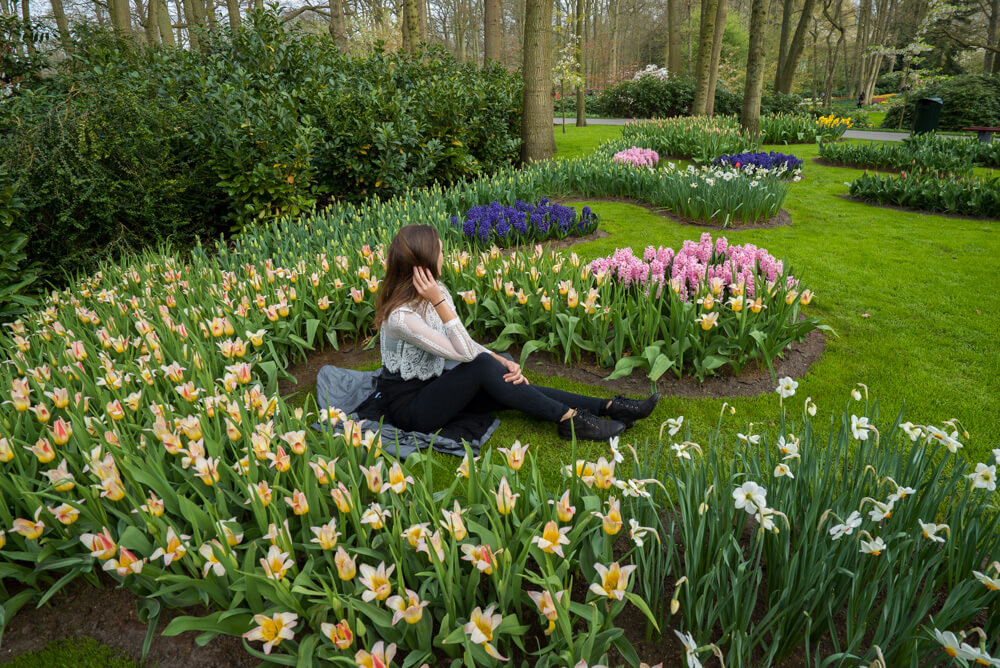 Michigan is adored for its small towns and cities that are similar to others around the world, such as Holland, where you'll find Dutch architecture, windmills, and during the springtime, lots and lots of tulips! Definitely check out Nelis' Dutch Village, a Netherlands-inspired theme park that offers performances.
May is one of the best times to visit because of the Tulip Time Festival and other festivals. The weather is also gorgeous, with temperatures averaging about 70° F, making it pleasant to explore other parts of Michigan as well.
6. Virginia, USA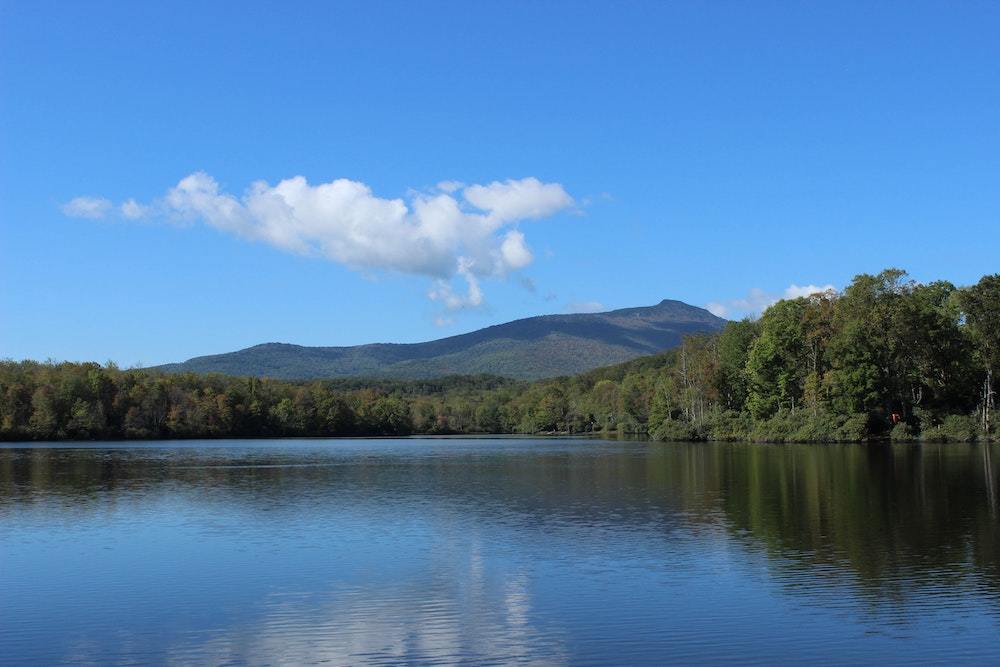 There are parks galore in this East Coast state, including Sky Meadows State Park, North Bend Park, and of course, Shenandoah National Park, plus the Appalachian Trail and others along the Blue Ridge Parkway. Tent camping is superb and also pretty affordable.
While fall is a beautiful time to visit Virginia, especially the Blue Ridge Parkway, because all the leaves are changing, spring is also a refreshing time to explore the state. The crisp temperatures are inviting for outdoor activities, and the countryside is in full bloom.
7. Italy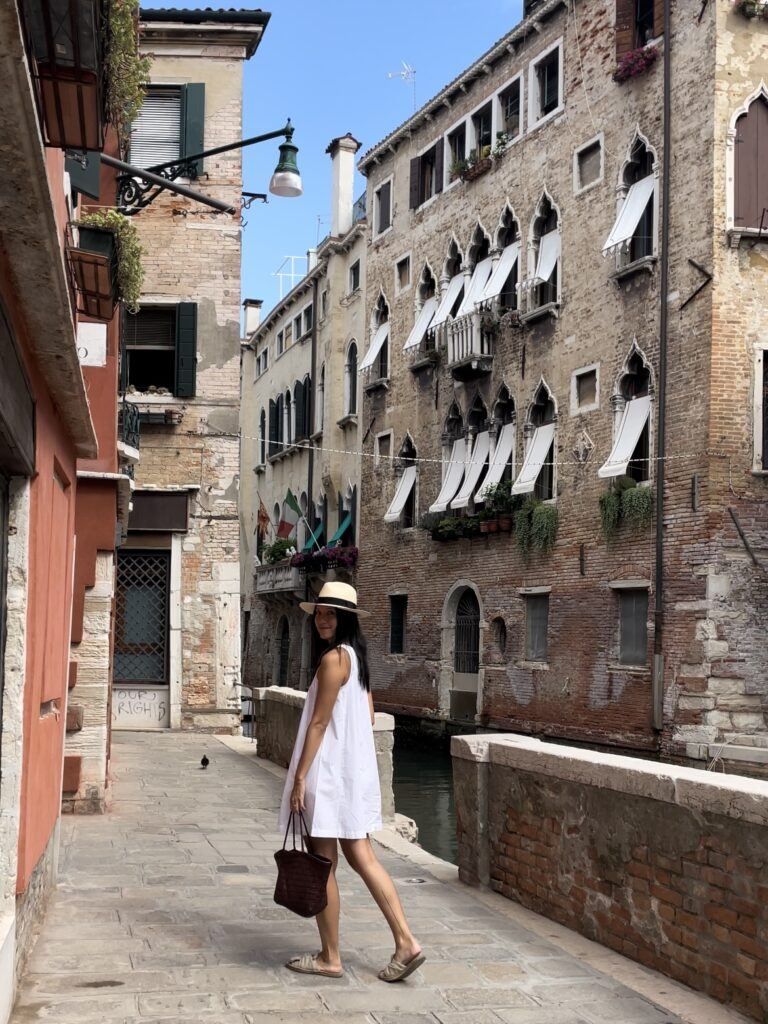 If you're longing for a beautiful hike (think: Path of the Gods), or dreaming about a camping van adventure through sloping hills blanketed in wildflowers, or want to learn how to make pasta, or just itching to visit a floating city (check out our things to do in Venice), look no further than Italy. Like other European countries, it has a delightful balance between urban areas and nature, and it's small enough that you could easily experience both.
Sure, May might be Italy's busy season, especially in the cities, but for good reason: the weather is so pleasant — though I did read that it can get chilly in the mornings and evenings. So pack a scarf and then get exploring, because there's so much ground to cover in this "boot"!
8. Greece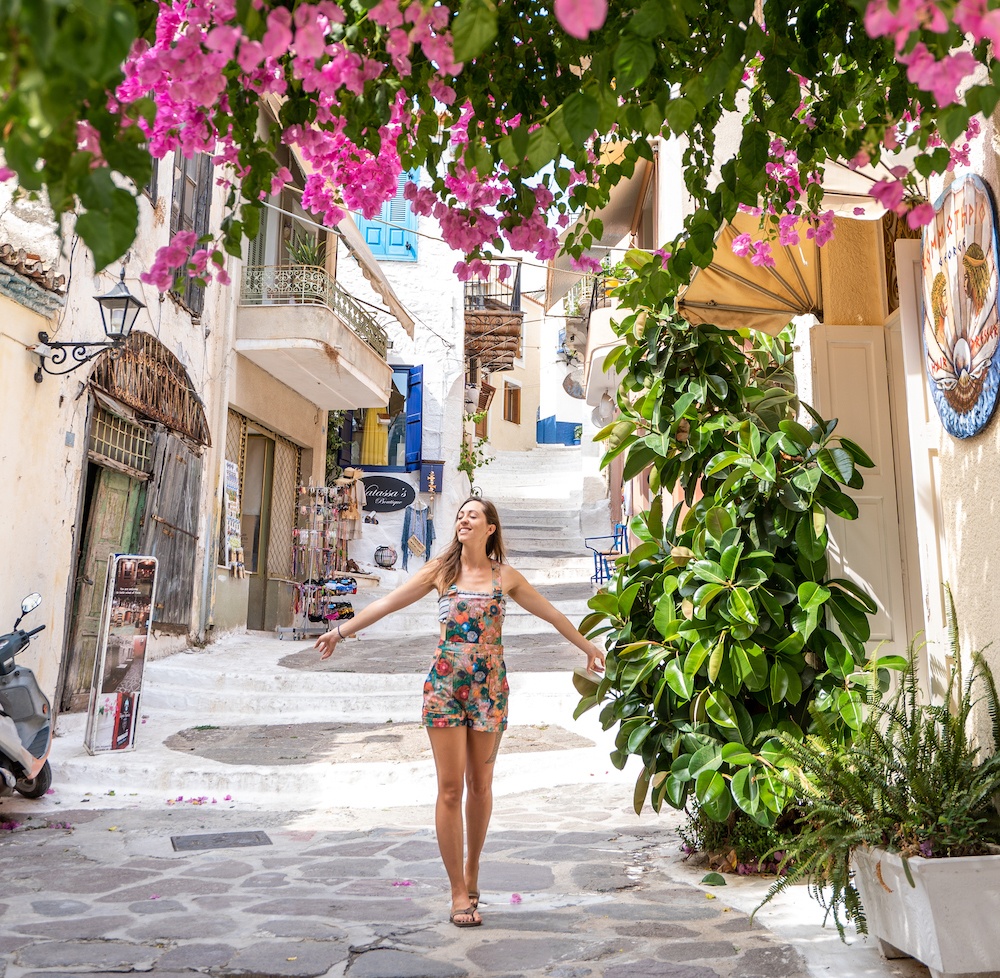 Take a walk through ancient history in Athens' streets, or immerse yourself in nature on an island-hopping expedition. Or do both! There are so many things to do in Greece, like hiking, swimming, viewing famous landmarks, and of course tasting that authentic and delicious olive oil.
Late spring is the perfect time to visit Greece, because the temperatures are not too warm for exploring the city and not too chilly for the islands (you can learn how to rent a boat here). The country is bursting with culture and new discoveries, so it might be a good idea to reserve the whole month of May just to take it all in.
9. Switzerland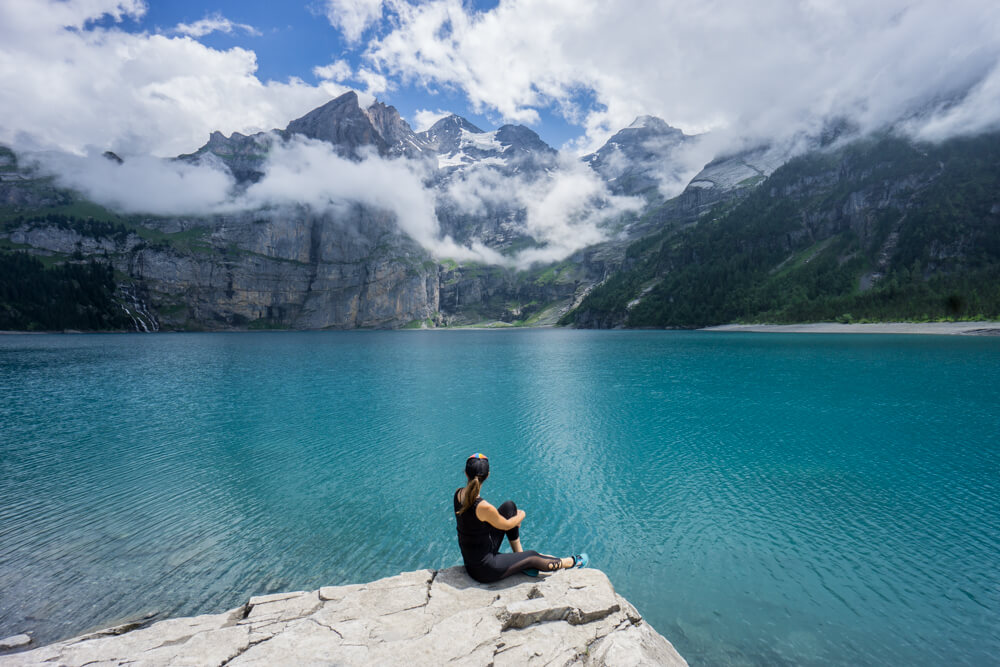 Brush up on your French, German, Romansh, and Italian, because you're going to Switzerland, where these are the four official languages. From swimming in shockingly clean rivers and lakes, to being mesmerized by waterfalls and hiking through gorgeous landscapes, you will get your fill of Mother Nature.
While you might think Switzerland is only good for skiing (something you can't really do in May), spring is actually a great time to visit, because it's the off-season and nature is in full bloom. When fewer tourists abound, you can more easily set your own agenda and do your own thing.
10. Helsinki, Finland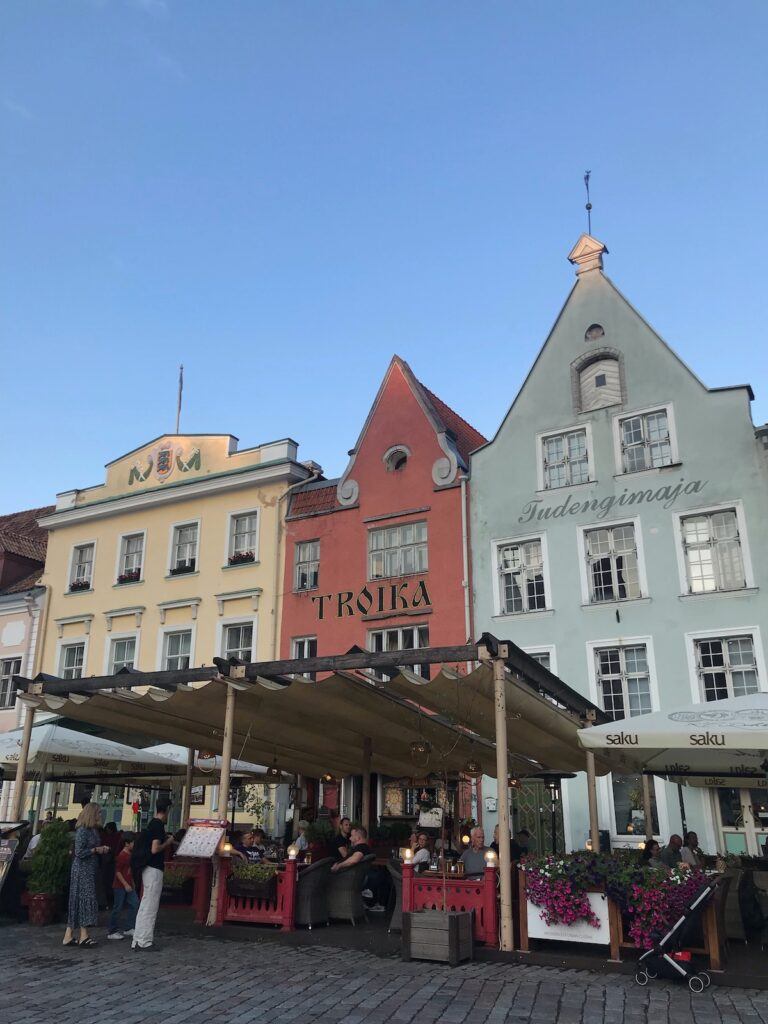 If you love art and architecture, Helsinki is your place. It's nicknamed "the White City," because many of the buildings are made out of light-colored granite. Aside from the hundreds of islands in the Helsinki Archipelago offering sandy shores and beautiful forests for exploring, there are plenty of cultural things to do.
You may have heard (like Switzerland) that Finland is a winter destination because of the northern lights, but spring is a fantastic time to visit, because it's the shoulder season here too. The days are longer (the sun will barely even set) and the streets will be less crowded. It will be chilly though (in the 50s), so if you decide to enjoy a brisk walk on the beach, bundle up!
11. Henne Strand, Denmark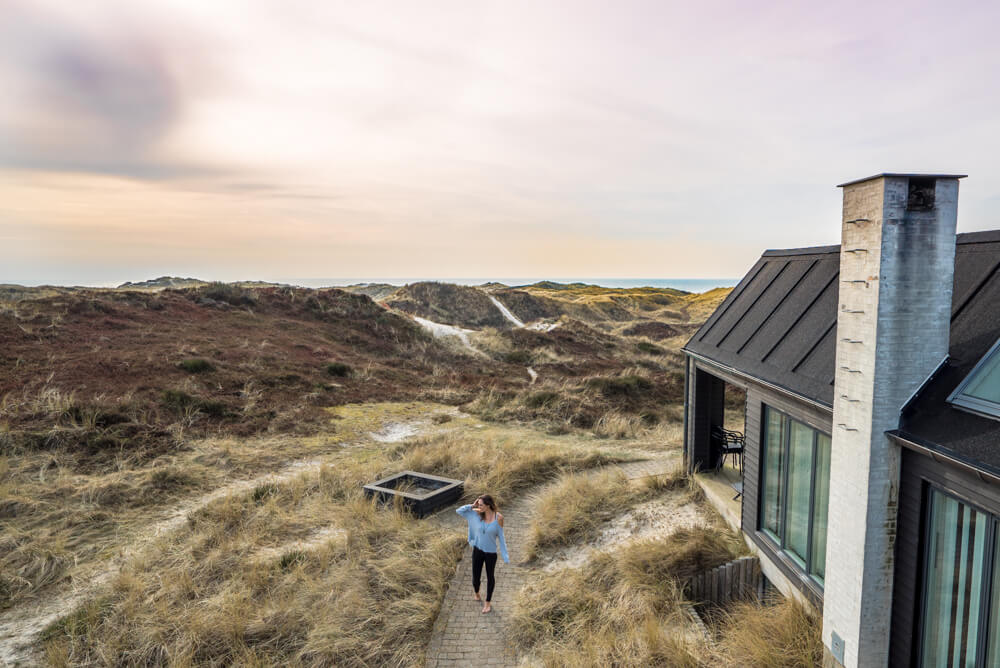 The perfect peaceful beach vacation could easily be in Henne Strand, where you'll come across miles and miles of rolling sand dunes, blanketed in golden grass and blooming daffodils. If you get tired of walking through the dunes, there are also plenty of long trails for exploring via bike (or electric bike). Here's a guide to enjoying the peace and tranquility of the Danish Coast.
May marks the beginning of the warmer season, but the crowds haven't arrived yet and the prices are still low. Temperatures will be in the 50s to 60s, which is perfect for a long hike or bike trip. You could pack a light jacket and a scarf if you get cold easily.
12. Malta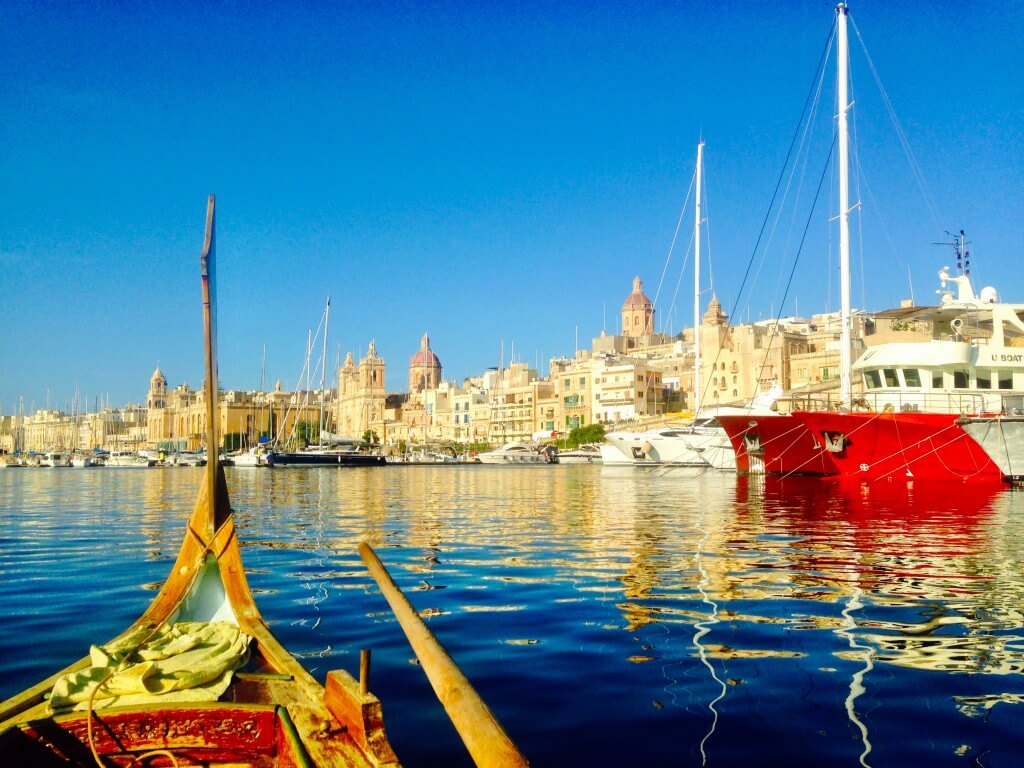 Because of Malta's spectacular Mediterranean landscapes and scenery, the island has been a top pick for major films. You can experience this beautiful place by touring some of the world's oldest temples and ancient cities, relaxing on sunny beaches with warm waters, snorkeling, and trying unusual cuisine!
Malta is sunny in May, and the air and water temperatures are in the upper 60s to lower 70s. This makes it a pleasant time to take a stroll and enjoy all the attractions without getting too sweaty. Since Malta's busy season is from June to July, when temperatures are just a tad bit warmer, you won't see as many tourists during May.
13. Kigali, Rwanda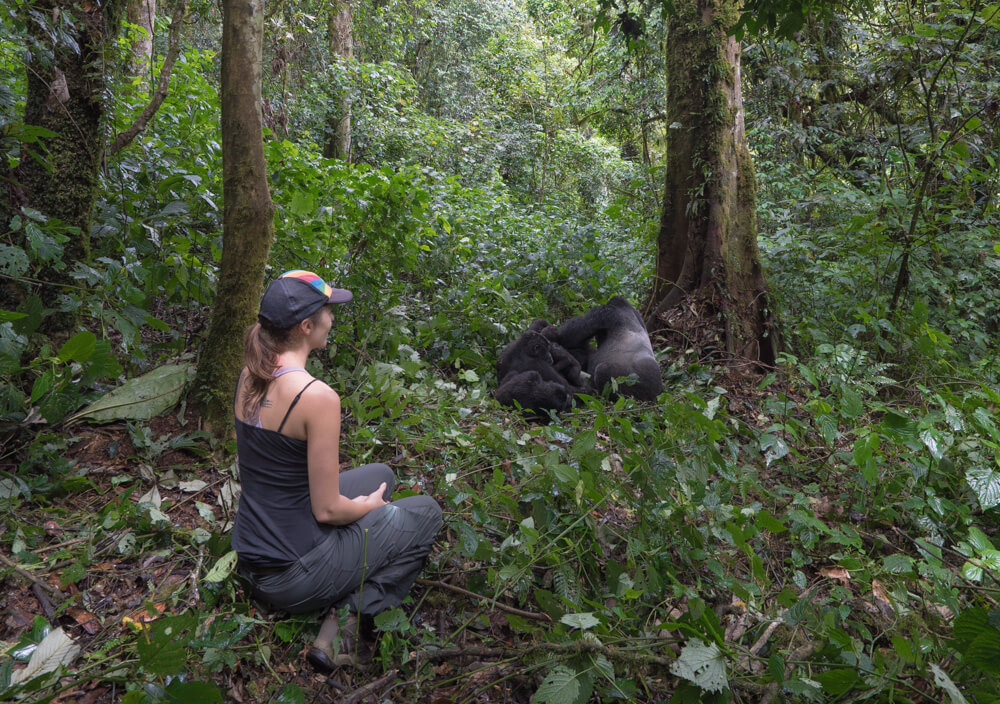 If you first learned about Rwanda from the movie Hotel Rwanda, you may be interested in seeing the hotel, along with tackling a list of other things to do. A week's stay in Rwanda would suffice for taking in the rolling hillscapes, national parks, a beautiful lake, safaris and gorilla trekking, and delicious food,.
May is still technically part of Rwanda's rainy season, but this can work in your favor as you try gorilla trekking. The rainforest is still soaking up the water, which means ripe berries abound for gorillas to enjoy. Just be prepared for some marshy conditions, which is part of the rainforest experience!
14. Okavango Delta, Botswana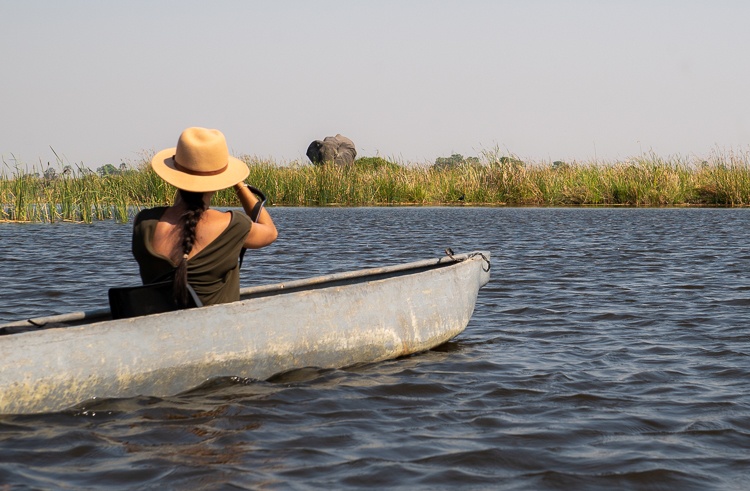 If Lion King or Our Universe warmed your heart, you should take a trip to Botswana, where the population of elephants, buffalo, crocodiles, giraffes, hippos, and other wildlife is thriving. Botswana is famous for the Okavango Delta, which supports the country's wildlife; you can explore it via plane or boat.
The best time to visit and see wildlife is when the delta is brimming from all the rains. May is the first month of the dry season, so you can stay dry, but the waterways will still be at their highest. The days are warm and the nights are cool, so pack accordingly.
15. The Ngorongoro Crater in Tanzania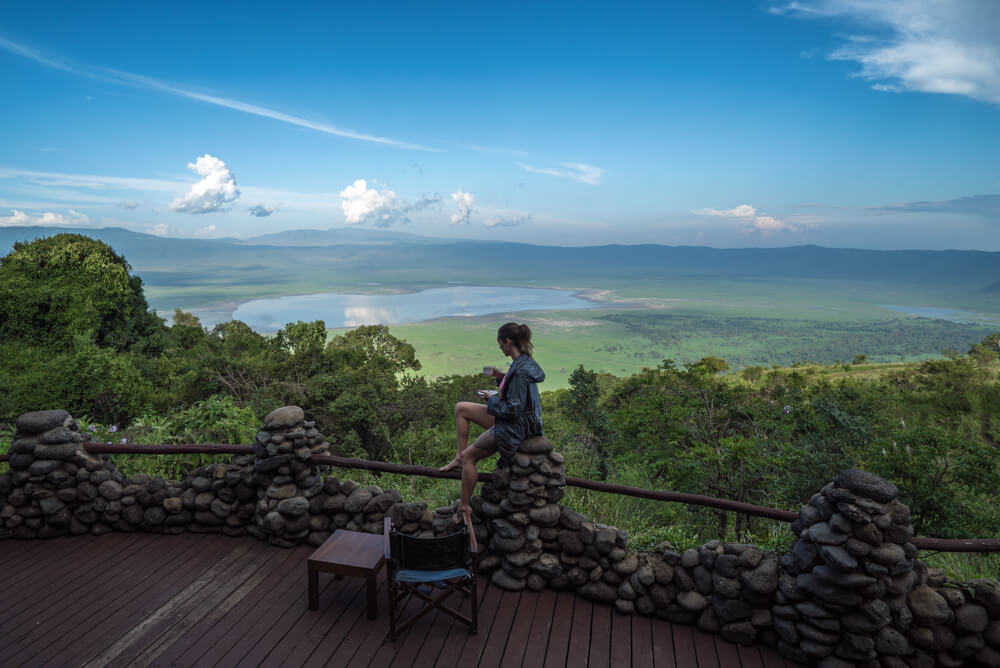 While there are beautiful mountains and beaches and plenty to do in Lushoto, and of course animals to see on safari in the Serengeti, the best place to visit in Tanzania in May is the Ngorongoro Crater, one of the Seven Natural Wonders of Africa. The name means "gift of life," and rightly so, as it's one of the optimal spots to view wildlife.
The rainy season comes to an end in May, which makes this month a beautiful time to view the crater, because everything has had a chance to start growing. Alternatively, during the dry season, the crater will be dusty, and oddly enough, there are also more tourists.
Brush up on everything you need to know before you go here.
16. El Chaltén, Argentina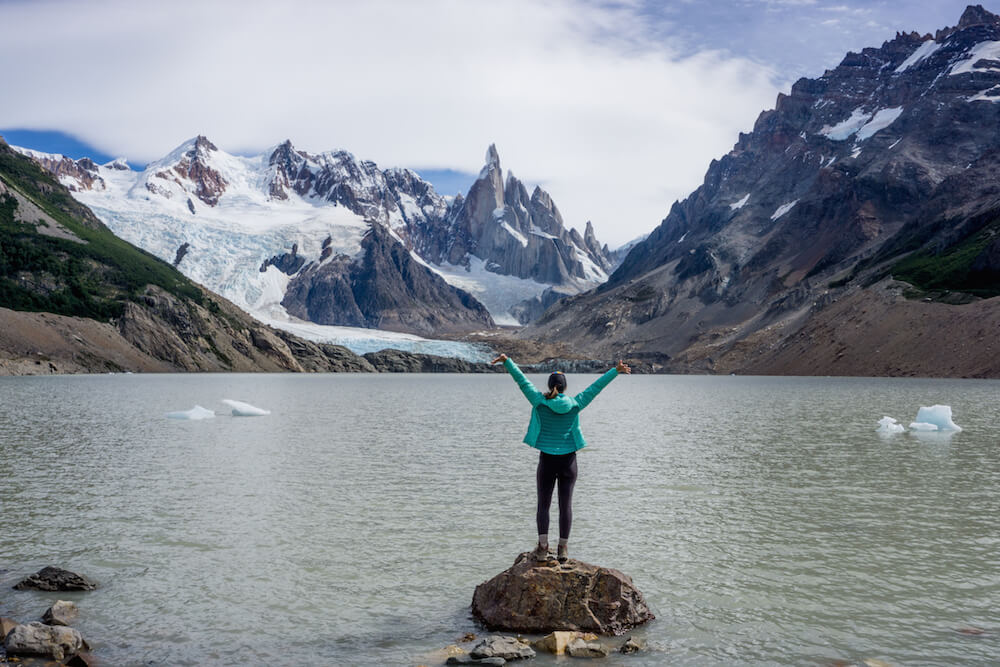 This part of Patagonia is the hiking and rock climbing capital of Argentina. Some of the trails you can do in a day, while for others, you might want to bring a tent and some food and stay the night. Trails range from beginner to advanced and wind their way to glaciers, through forests, up mountains, and around lagoons. Here are some things to know before you go.
May is the start of autumn in Argentina, which means fewer crowds as people gear up for the winter ski season. Temperatures are perfect for hiking, and you'll be immersed in calico foliage as the leaves release their hold of the trees.
17. Cusco, Peru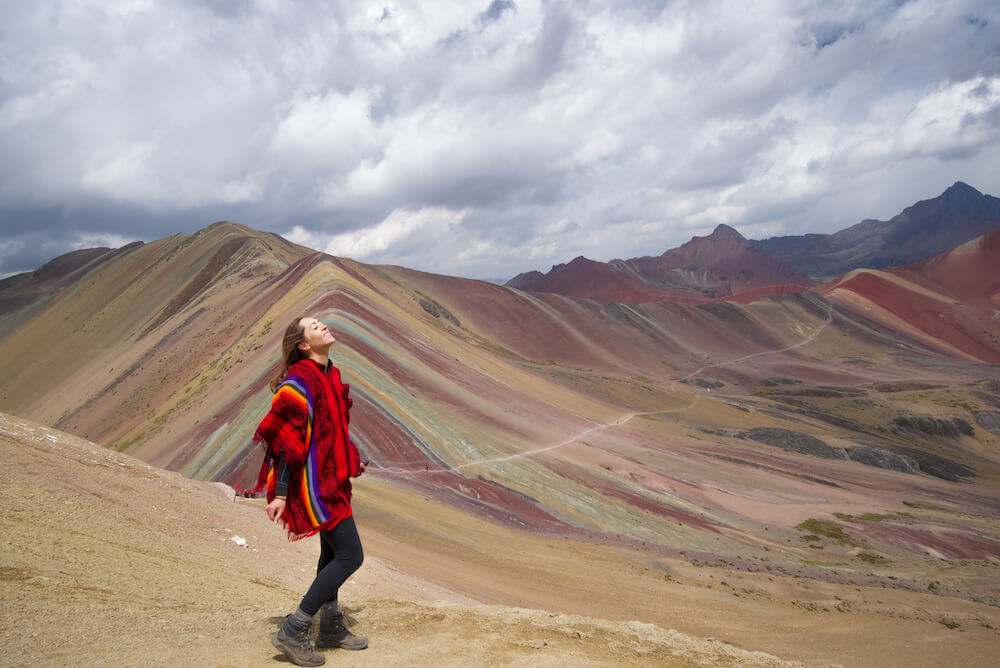 Here you can see part of the Amazon rain forest and also one of the Seven Wonders of the World: Machu Picchu. But Cusco is also considered the historical capital of Peru, because of its role in Incan civilization.
Why May? The rainy season is drying up, but the natural surroundings are still a lush and thriving green, and the tourists haven't started to arrive yet.
If you're looking for things to do around Cusco, Peru, we've got you covered. Or you can check out our two-week itinerary for exploring Peru's history and geography. Furthermore, here's a packing list for visiting all parts of the country, which you can scout out with a travel guide here.
18. Mount Everest, Nepal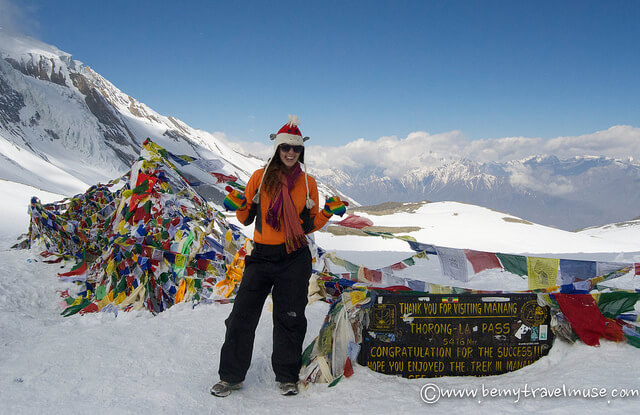 Nepal, located in the Himalayas between China and India, is popularly known for Mount Everest, the world's highest mountain peak. The Base Camp trek and Annapurna Circuit are some of the best ways to experience the magnificent natural beauty that this country has to offer.
The trekking season — April to May and September to November — runs opposite of monsoon season. May is right on the cusp, so while you might experience an early monsoon and some heat haze due to hotter temperatures, the routes will not be as busy as they are in April.
19. Tokyo, Japan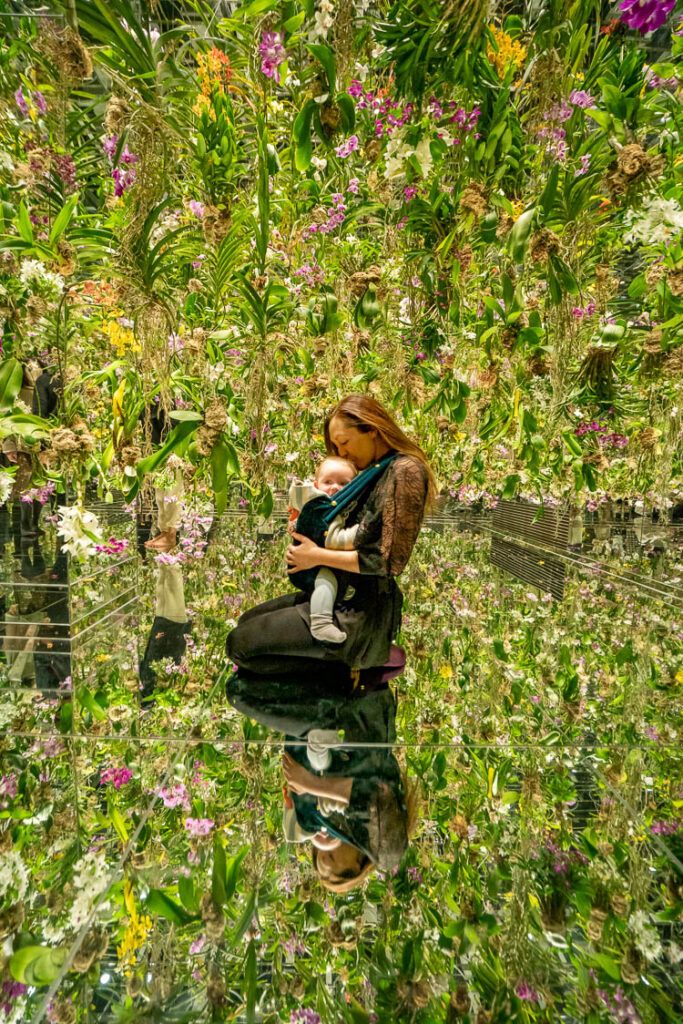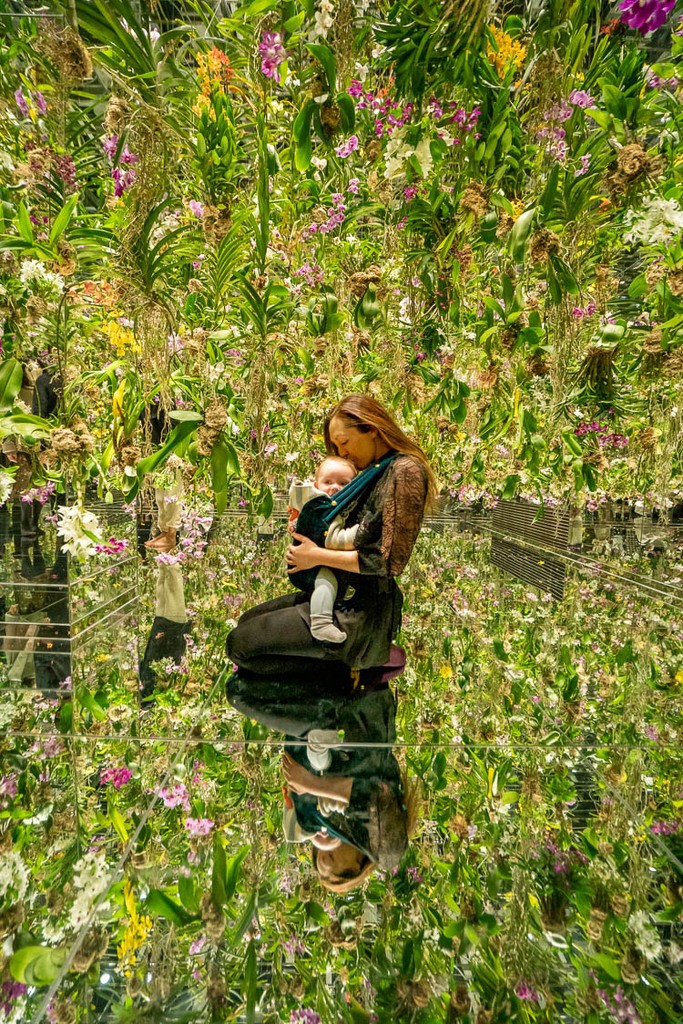 Don't let the unique culture and language barrier deter you from experiencing all that this beautiful country has to offer (it's a very suitable place for a solo traveler). Tokyo is not to be missed for its themed cafés and restaurants; its beautiful parks, shrines and temples; its crazy museums; and its stunning aerial views. Check out all the things to do here.
If you like spending time outdoors, May is a wonderful month to visit Japan, because of the cherry blossoms, which make for a great photo op. The weather is also not too hot and not too cold (figure out what to wear here)! As long as you avoid Golden Week (from late April to early May), you'll be able to skirt the heavier crowds.
20. Tahiti, French Polynesia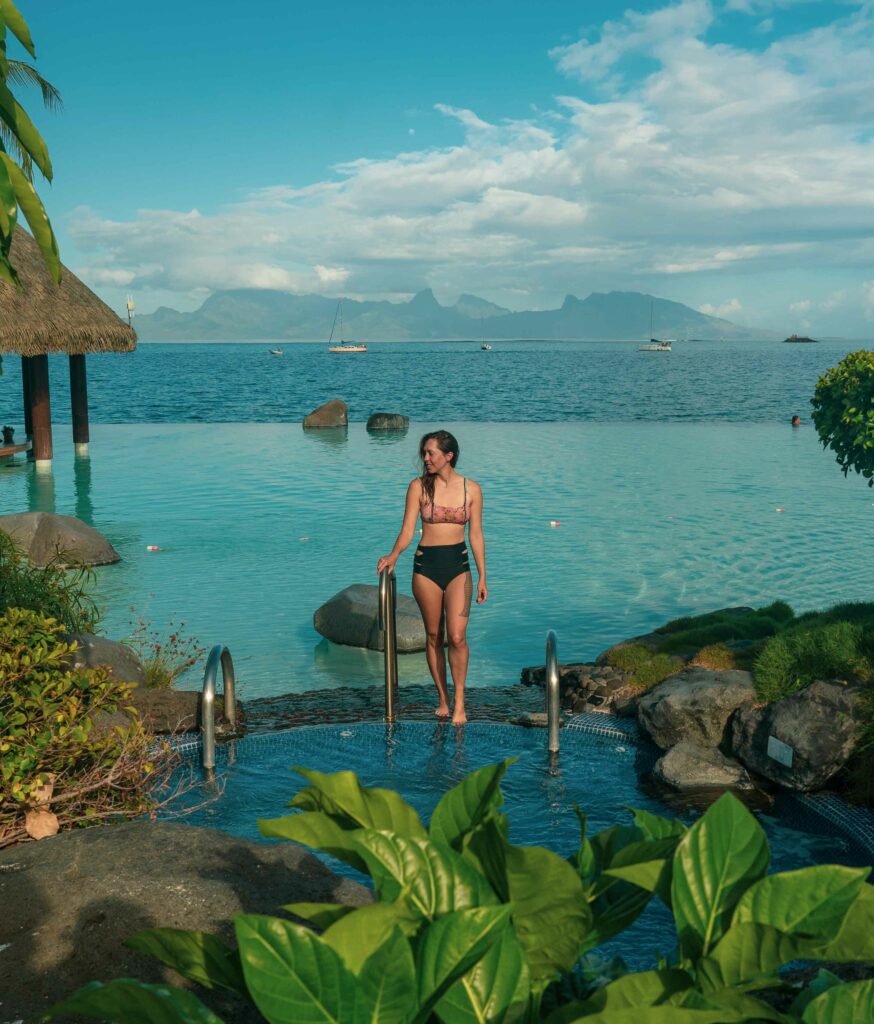 Intense blue waters, gorgeous lagoons, and overwater bungalows add to the lovely Tahiti experience and are surpassed only by the opportunity to swim with whales! Plus, you can be mesmerized by the power of Mother Nature when watching Teahupo'o, the world's most dangerous surf break. In other words, Tahiti is a rich slice of the planet that many people pass up for the more touristy Bora Bora.
May is the start of the busy season, making it one of the better times to visit, because of the gorgeous weather and teeming marine wildlife. Prices haven't had a chance to skyrocket, and incoming tourists are still gearing up for an adventure.
***
As you can see, the month of May offers a little bit of everything — from outdoor adventure, gorgeous scenery, and city sights to wildlife viewing and peaceful vacations. Sneak out before the other travelers and make some discoveries while the rest of the world is still hibernating.
Where do you want to go?